Arma encontrada en Fuente Nueva |p. 3 Estudiante de CPH agredido fuera de ATL |p. 4 Humboldt proyecto surfer en México|p. 17 Gun found at Fuente Nueva school |p. 3 CPH student assaulted outside ATL |p. 4 Profile: CPH student president|p. 8 Cal Poly Humboldt's Student-Run Bilingual Newspaper FREE | GRATIS diciembre 2022 Vol. 19 Edición 4
El Leñador is an English and Spanish newspaper produced by Cal Poly Humboldt students. Our staff cover and provide news to Latinx and other diverse communities on campus and in Humboldt County. We are committed to providing relevant news and expanding the representations and stories told about people of color and other marginalized groups. Our work helps create more social, political and cultural diversity in local media.
El Leñador es un periodico en español y inglés producido por estudiantes de Cal Poly Humboldt. Nuestro personal cubre y provee noticias a la comunidad Latinx y otras comunidades diversas en el campus y en el condado de Humboldt. Estamos comprometidos a brindar noticias actuales y ampliar la representación y las historias que son contados sobre la gente de color y otros grupos marginados. Nuestros esfuerzos ayudan a crear una diversa presencia social, politica y cultural en los medios locales.
Editors in Chief
Ricardo Lara Nava
Managing Editor
Frank Rocha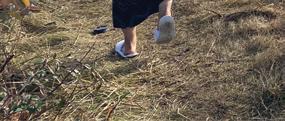 News Editor
Angelina Ramírez Peirano
Life and Arts/Layout Editor
Karina Ramos Villalobos
Photo Editor
Abraham Navarro Copyeditor
Peyton Leone Spanish Editor
Desiree Osornio
Layout/Design

Evelyn Bañuelos, Elizabeth Lachman, Frank Rocha, Kianna Znika
Writers/Contributors
Evelyn Bañuelos, Chaela Gilman, Danielle Hendrickson, Raven Linton, Celeste Sadler, Guillermo Salazar Kianna Znika
Translators
Alondra Cardona, Sandy Ceja, Jennifer Diaz Axomulco, Esmeralda Macias, Jennifer Reyes
To advertise with us, email ellenador. ads@gmail.com
El Leñador staff can be reached at el-lenador@humboldt.edu.
2 | El Leñador |diciembre 2022| ellenadornews.com
M ISSION S TATEMENT
Public Relations Manager
Faculty Advisor
Front Cover/Primera Página: Cover graphic by Peyton Leone Photo by Abraham Navarro Ilustración de la portada por Peyton Leone Foto por Abraham Navarro Opinion Life & Arts News 03 Fuente Nueva: Gun found on campus 04 CPH student assaulted outside ATL 05 J4J: Coat drive 06 Houseless people during the rainy season 07 La Cocina Nuestra 08 Feature Story: Gio AS President 10 What to do over winter break 11 Dr. Martens trend 12 Soy Artista: Alme Allen 16 Surfer People Project 19 Series review: 'Ziwe' 20 Healing together through community 21 Letter from the Editors 04 05 06 @ellenadornews @ellenadornews @ellenadornews Follow us on Social Media Español 03 Fuente Nueva: Arma encontrada en el campus 04 Estudiante de CPH agredido cerca de ATL 05 J4J: Impulsión de la capa 09 Reportaje: Gio AS Presidente 13 Soy Artista: Muralista Alme Allen 17 Proyecto Surfer en Mexico 20 Sanar juntos a través de la comunidad 11 19 16
Steffi Puerto
Andrea Juarez