VET'S VIEW
It's the one-year anniversary of Vet's View! We are honored to use this space to highlight WestCare's Veteran Services and to prompt discussion and interest in Veteran support initiatives and efforts nationwide Thank you for reading and continuing to find avenues to assist our Veterans!
At WestCare, we're committed to uplifting and honoring each Veteran's patriotism and love of country At the same time, we know that some of our Vets suffer from the invisible wounds of war but don't receive proper treatment June is National Post-Traumatic Stress Disorder Awareness Month and in this quarter's issue of Vet's View, we're focusing on PTSD It is our aim in this issue to raise awareness about PTSD: to help reduce the stigma, to emphasize the fact that effective PTSD treatments are available, and to highlight WestCare's support services for Vets. We'll spotlight the complex link between homelessness and PTSD while looking at the mission of San Francisco's Swords to Plowshares Veteran initiatives
While it's impossible to fully cover all aspects of PTSD in a short publication like Vet's View, there are a number of resources available to answer questions you may have:
VA's National Center for PTSD ptsd.va.gov/
SAMHSA's 2022 PTSD Awareness blog samhsa.gov/blog/posttraumatic-stress-disorder-awareness-month
Please commit to helping us remove the stigma associated with mental health challenges so that more Vets receive the care they need
2 SPOTLIGHT:
Craig J. Knierim, USAF, Col
Senior Vice President - Veteran Services
3 THE NEED: SUPPORTIVE SERVICES FOR VETERANS
3
SOLUTION: GPD CASE MANAGEMENT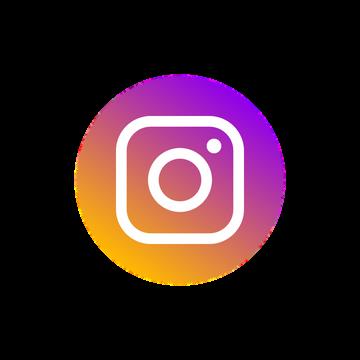 4 KUDOS: WESTCARE CALIFORNIA'S SAN JOAQUIN VALLEY VETERANS
APUBLICATIONWITHHEART
I S S U E 5 , V O L U M E 1 M A Y 2 0 2 3
(ret)
westcare.com
IN THIS ISSUE
SPOTLIGHT
Did you know that in 2010, the U.S. Senate declared June 27 National PTSD Awareness Day, and in 2014, it designated June as National PTSD Awareness Month? This was a welcome move by Swords to Plowshares, a Veterans organization that provides job training, housing and benefits advocacy to low-income and homeless Veterans in San Francisco and Oakland.
Swords to Plowshares operates drop-in centers for Veterans requiring emergency services and PTSD support groups The organization was founded in 1974 by six Veterans who had become concerned that the US Department of Veterans Affairs was not properly addressing the needs of returning Vietnam Veterans and began to raise awareness of and advocate for Veterans suffering from Post-Traumatic Stress Disorder or PTSD.
Recognizing the over-representation of Veterans in San Francisco's homeless population, Swords to Plowshares began a transitional housing program in the late 80s with the addition of emergency housing, mental health treatment, and social service referrals through the first "drop-in" center in downtown San Francisco In 2000, Swords to Plowshares leased two decommissioned military barracks in the San Francisco Presidio, known as "The Veterans Academy." This permanent supportive housing facility, the first of its kind to serve as a national model, offers a variety of supportive services and residential programs With the addition of 5 more housing facilities scattered around San Francisco, Swords to Plowshares now provide a permanent home to over 500 previously homeless and low-income Veterans.
In recognition of June's PTSD Awareness Month, WestCare celebrates Swords to Plowshares for their long history of helping Veterans heal the visible and invisible wounds of war
westcare.com