JOIN US IN DENVER, COLORADO
BY SPONSORING AN EVENT!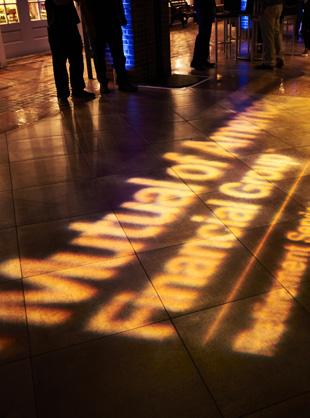 SEPTEMBER 24-27, 2023
HYATT REGENCY DENVER AT COLORADO CONVENTION CENTER
Exhibit Hall
DENVER, COLORADO - SEPTEMBER 24-27, 2023
Sponsoring an event at the DFMC annual meeting is a great way to show the DFMC membership your organization's support. It also gives premium name recognition and opportunities for encounter with participants.
The DFMC annual meeting is a members only event.
Sponsors are invited to attend their sponsored event only. Sponsorships also include listing in the full paper, online, and app program, full listing on the DFMC website for one-year, and public acknowledgement of the sponsorship. DFMC will provide signage at the event identifying sponsor. A sponsor may further brand the event.
EXHIBIT BOOTH SPONSORSHIP
Platinum: $17,000 / Gold: $9,900 / Regular: $4,900
s s
Corporate naming sponsorship for DFMC Leadership Award
(Sunday night presentation):
Contact the DFMC Office if interested in this exclusive opportunity.
Sunday Night Conference
Kick-Off Reception Sponsor: $20,00000 (4 available)
Breakfast Sponsor: $10,00000 (3 available)
s s s s
Lunch Sponsor: $10,00000 (3 available)
Monday Evening Exhibit Hall Reception Sponsor: $7,50000
Wednesday Evening Closing Reception Sponsor: $7,50000
For specialized signage or event materials, opportunities to give away information, or set locations in which to encounter participants, sponsors are asked to coordinate with the DFMC meeting planner: Advantage WSI. DFMC will work to accommodate requests but since all events are coordinated with the conference hotel and vendors, restrictions will apply. s
Beverage Break Sponsorships: $2,50000