URBAN E VENTS
ARCH 13, 2023
DUS WEEKLY ADVERTISERS GUIDE MONDAY, M
Afternoon, Lena
...a musical journey with songs by Lena Horne, Nina Simone and her own compositions. Wednesday March 15, 2023 1:30 PM Lone Tree Arts Center 10075 Commons Street Lone Tree, CO For tickets and more information, visit www.lonetreeartscenter.org For more information on Linda Theus-Lee, visit www.lindatheuslee.com/
Linda Theus-Lee presents Arts in the
, Nina and Me...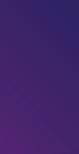 Cr imes i o heNe h – T wYorkT ritic' urple TheCo y Douglas imoth y T ed b ectDir ay ephen Br AlleeWillis&St s enda Rus y Br yrics b Music and L y Marsha Norman Book b e Amblin En MotionPictur arne he W en b ritt el W v and T Based Upon ol h os./ ntertainment eralk e W y Alic sell, MAR Y R MAY7 D T ENVERCENTE ART A S S ICKET T OLF THEA G R 5 T $3 AT
FEB 24 - MAY 21 A moving and heartfelt play about the universal experiences of everyday life. arvadacenter.org | 720.898.7200
CHECK OUT THE CANDIDATES WHO WANT YOUR VOTE.
EXERCISE YOUR RIGHT ON APRIL 4!