MAGAZINE WINTER 2023
CARPINTERIA
Sansum Clinic provides complete and coordinated care with more than 30 medical specialties, convenient Urgent Care, and state-of-the-art outpatient surgical care — close to home. Our secure and easy-to-use technology including MyChart electronic health record, mobile access and custom apps, online payment portal and appointment reminders by text keep you connected to your healthcare from anywhere at anytime. Carpinteria Family Medicine 4806 Carpinteria Ave., Carpinteria, CA 93013 (805) 566-5080 Monday - Thursday 8:00 am - 5:00 pm Friday 8:00 am to 12 noon Same-Day and Telehealth Visits Available Your health. Simplified. Providing primary care for you and your entire family in Carpinteria. Call 1 (800) 4-SANSUM SansumClinic.org
"I cannot find the words to say how impressed I am with Jon-Ryan and Sarah. I've bought and sold a few homes in California over the years, and it's not new to me. I never imagined an agent that would go to such extreme lengths as Jon-Ryan and Sarah did." "Jon-Ryan & Sarah are incredible. Hire them!"
-David S.
Aresco
Unparalleled Local Knowledge | Exceptional Service
Jon-Ryan Schlobohm REALTOR® 805.450.3307 jr@jon-ryan.com DRE 01876237 Sarah
Smith REALTORS® 805.252.3868 sarah@lovecarpinteria.com DRE 01882574
Kept
Compass is a real estate broker licensed by the State of California and abides by Equal Housing Opportunity laws. License Number 01991628. ll material presented herein is intended for informational purposes only and is compiled from sources deemed reliable but has not been verified. Changes in price, condition, sale or withdrawal may be made without notice. No statement is made as to accuracy of any description. ll measurements and square footages are approximate.
CarpinteriaSanta Barbara's Best
Secret
www.schlobohmteam.com
V3 2022 10-25 Schlobohm Real Estate Team - Brand & Listing Full-Page Ad V6.indd 2 10/27/22 12:51 PM

• 805 628-4744 • 443 East Main Street • Downtown Ventura • Open 7 days a week • 16,000 sq.ft. historic two-story showroom • Over 75 manufacturers • Take a tour: fyhfurn.com • We gladly deliver throughout the Central Coast and Southern California Mission • Arts/Crafts • Mid-CenturyModern • Amish-crafted • California Casual • Rustic • Shaker • Eclectic • 50s • Lamps • Rugs • Sleep For Your Home California Style Furnishings Since 1976 People's Choice • First Place Home Furnishings 2021 • 2022 Reporter Magazine Innovation Rattan "Unique one-of-a-kind furniture, made so well". "5 Stars! Beautiful store. Quality furniture." – Steve Thomas • Google review "This store is a true treasure." – Shannon M. • YELP "I drive up from LA to buy my furniture here. Great prices. Friendly staff." – David S. • Venice Carri N. • Camarillo Sustainable Bamboo Amish Mission
6 CARPINTERIAMAGAZINE.com 910 A Linden Avenue Downtown Carpinteria OPEN DAILY 805.684.6695 Fine Body Products, Candles, Robes, Loungewear, Jewelry and Purses featuring: Kai, Votivo, Pre De Provence and much more Serving Carpinteria for over 20 years FROMGOLETATOCARPINTERIA F FRROOM M G GOOLLEETTA A T TO O C CAARRPPIINNTTEERRIIA A SHOPDINEPLAYSTAYWORKLIVEEXPLORE SBSCChamber.com (805)967-2500 CELEBRATINGCOMMUNITY C CEELLEEBBRRAATTIINNG G C COOMMMMUUNNIITTY Y ONTHESOUTHCOAST O ON N T THHE E S SOOUUTTH H C COOAASST T
Live in Carpinteria? PlanMember has career opportunities! Excellent bene ts. Flexible work environment. Career growth opportunities. We're looking for career-minded candidates to join our growing team at the PlanMember headquarters overlooking the Paci c. Carpinteria employees enjoy a short commute, valet parking and other substantial bene ts that may make PlanMember the ideal next step in your career. Contact us for an interview Call Kimberly Globerman at (800) 874-6910 x2001 Email your resume to jobs@planmember.com Visit us online at planmember.media/carp-jobs 6187 Carpinteria Avenue, Carpinteria, CA 93013 Registered broker/dealer, investment advisor, and member FINRA/SIPC. scan to learn more
8 CARPINTERIAMAGAZINE.com Every p Counts Dr Visit CVWD.net for information on drought conditions, watering restrictions, conservation actions and available rebates. Conserve Water Drought Emergency_Winter 2022.indd 1 09/28/2022 12:57:04 PM Buying or selling a home with us is like a walk on the beach! Seascape Realty
Realty Sylvia Miller (805) 448-8882 BRE Lic#: 00558548 Proud To Welcome Sylvia's vast experience and innovative marketing strategies help Sellers get the highest possible price in the shortest possible time. And, her complete representation for Buyers can help you realize the perfect home to meet your needs. Sylvia's reputation for outstanding customer service makes herTHE RIGHT REALTOR® FOR YOU TM www.santabarbaraconnection.com - sylvia@sanbarb.com
Nancy Branigan
Sylvia Miller
Kimberlin
Betty Lloyd
Shirley
Terry Stain
4915-C Carpinteria Ave. • 805.684.4161 View our properties for sale at Look4Seascape Realty.com DRE Lic. #01484280
Diana Porter George Manuras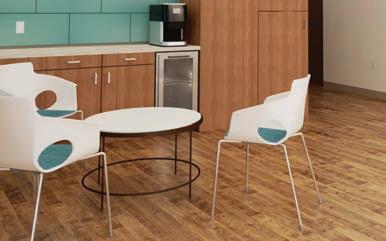 Cottage quality. Urgent care. Open in MontecitoCoast Village Rd. Goal of complete care in 45 minutes Open 8 a.m.–8 p.m., 365 days a year X-ray services: please call ahead for availability COVID assessment and testing Walk-ins and online appointments Sports physicals Cottage clinical providers FOUR CONVENIENT LOCATIONS Montecito - Coast Village Rd. Santa Barbara - Upper State Goleta -Calle Real and Hollister Village cottagehealth.org/urgentcare
Investment products: Are Not FDIC InsuredAre Not Bank GuaranteedMay Lose Value
10 CARPINTERIAMAGAZINE.com RISDON'S SERVICE PROPANE•LUBE•TIRE CENTER AND CAR WASH Hand Car Wash: M-Sat 7:30-5 & Sun 7:30-4 Repair & Maintenance: M-Sat 8-5 805-684-7676 4401 Via Real ® NOW OPEN on 516 Palm Ave 805-318-9300 WHEN YOU THINK TIRES, THINK RISDON'S. Merrill Lynch Wealth Management 1424 State Street Santa Barbara, CA 93013 fa.ml.com/cassidyperry Now more than ever, personalized advice matters Merrill Lynch, Pierce, Fenner & Smith Incorporated (also referred to as "MLPF&S" or "Merrill") makes available certain investment products sponsored, managed, distributed or provided by companies that are affiliates of Bank of America Corporation ("BofA Corp."). MLPF&S is a registered broker-dealer, registered investment adviser, Member SIPC and a wholly owned subsidiary of BofA Corp.
Bull Symbol and Merrill are registered trademarks of Bank of America Corporation. CFP
owns the marks CFP®, CERTIFIED FINANCIAL PLANNER™, and CFP® (with plaque design) in the U.S. © 2022 Bank of America Corporation. All rights reserved. MAP4264780 | AD-09-22-0554 | 470944PM-0222 | 10/2022 The Cassidy Perry Group Michelle Perry, CFP ® Vice President Wealth Management Advisor 805.963.6309 michelle.a.perry@ml.com
The
Board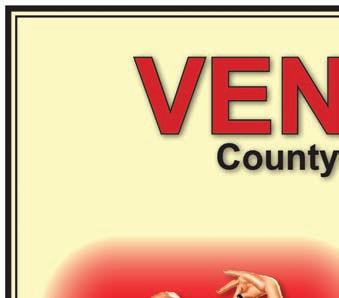 WINTER2023 13 We're proud to use only the leanest meats, tender chicken, fresh seafood, and traditional herbs and spices to create the essence of real Mexican avor in all our family recipes. Breakfast • Lunch Dinner • Catering Dine In or To Go: 1-805-684-2212 Open Monday-Saturday 7:30am-8pm Closed Sundays 4795 Carpinteria Ave. www.reyesmarket.com Every item Fresh & Made-to-Order CHILLY WEATHER SOUPS! Menudo Saturdays 7 Flavorful Soups Daily Tamales for Christmas! Breakfast All Day • Chile Rellenos • Tortas Hamburgers • Burritos • Carnitas Champurrado Daily • Homemade Corn Tortillas 13 Meat Choices • Fish Tacos 805.684.4101 5441 Carpinteria Ave. Carpinteria, CA 93013 Sales • Vacation Rentals • Notary Public Property Management www.murphykingrealestate.com Leah Wagner, Realtor Kim Fly, Broker Associate Debbie Murphy, Broker Rebecca Griffin, Realtor Heidi and Jim Michener, Vacation hosts