Design CommunitiesKnowledgeThrivingfor
Cover - Fitts-Woolard Hall, NC State University; Above - Edens Quad, Duke University
PARTNER. DISCOVER. TRANSFORM. We begin with partnership. Great ideas come from collaboration. Our approach crosses disciplines to inspire innovation. Our process advances communities through discovery and design.
Higher
"EducationPracticeEducationisthemostpowerfulweaponwhichyoucanusetochangetheworld."–NelsonMandela
< Multipurpose Building, Wake Technical Community College
Colleges and universities are continuously balancing competing priorities such as shifting educational models, tight budgets, and rapidly changing technology. With increasing options for online learning impacting the traditional campus model and tuition costs undergoing heightened scrutiny, institutions of higher education need academic and social environments that not only appeal to students but actively facilitate learning. Capital projects undertaken on college and university campuses today must support clear goals and objectives – and we collaborate with our clients to plan and design innovative learning environments that promote academic success among students. From cutting edge STEM and STEAM facilities, to library design, to integrated facilities developed in partnership with corporations, our architects, engineers, planners, and interior designers partner with our clients to discover new academic solutions.
As a higher education design practice, we partner with our clients to create knowledge communities that thrive.
Contents03ABOUT Firm Overview & Accolades 02 RENEWAL Expand, Replace, Transform 01 LEARNING Transforming the concept of the classroom > James B. Hunt Jr. Library, NCSU
As both educators and designers, we see two key themes influencing the way higher education will look in the future: + the transformation of the concept of the classroom; + and the importance of campus renewal through expansion, replacement, and renovation. In the following pages, we'll explore these shifts and review innovative design responses that position our college and university partners for success.
LEARNING
Referred01
The concept of the classroom is undergoing rapid transformation, impacting the way education is delivered and received. Traditionally, the classroom has functioned around a teacher giving information to students – the "sage on the stage" model. Today, educational research and the students themselves are shifting our notion of instruction, emphasizing a "guide on the side" model that promotes collaboration, interaction, and projectbased learning. As both designers and educators, we help our clients meet these shifting education trends, including the need for hands-on, studio-based learning; STEM and STEAM programming; advanced technology; living-learning environments; leveraging gaming as learning; and creating spaces that allow for student preference to take precedence. The following pages explore examples of these changes and their positive impact on higher education. The classroom can be anywhere, as learning takes place everywhere.
8
Transforming the Concept of the Classroom to by Time magazine as "the library of the future," the design of the Hunt Library reflects how learning has changed. Featuring multiple, varied spaces for both collaboration and quiet study as well as the integration of cuttingedge technology and gaming spaces, this environment propels NC State University toward its vision.
*Designed in association with Snøhetta
In James Madison University's Duke Hall, the renovation and expansion of this space emphasizes hands-on learning in a studio environment. Crafted to inspire arts exploration, studio spaces are light-filled and open to a sculpture courtyard where work in progress can be viewed.
AIA Virginia Merit Award LEED Silver Certified by the USGBC
Classroom to Studio
With increased emphasis on maker spaces and project-based learning, classrooms must be more flexible, enabling professors to engage with students in new ways.
Clark Nexsen Higher Education / 01 Learning
10
*Designed in association with GUND Partnership
Higher Education / 01 Learning
12 Tracking LEED Silver
AIA SAR Merit Award, Interior Architecture; SEA NC Structural Engineering Excellence Award
STEM, STEAM, and STEM-H demand continues to grow, driven by the science and technology industry and the tremendous career opportunities in these fields. To create effective STEM learning environments, designers and institutions must promote interdisciplinary collaboration, hands-on learning, and independent research. The design of Fitts-Woolard Hall at NC State was driven by goals for interaction and collaboration between students, faculty, and researchers. High degrees of transparency throughout the facility put research and learning on display, fostering intellectual curiosity and dialogue between different engineering disciplines. This strategy showcases the hands-on, project-based learning taking place in a state-of-the-art environment.
ClarkCollaborationInterdisciplinaryNexsen
14
Living
Student Housing Business Innovator Award for Best New LEEDDevelopmentSilverCertified by the USGBC
No longer confined to traditional academic spaces, learning is increasingly being integrated into student life environments. By transforming the residence hall concept to create living-learning centers, colleges and universities can improve student engagement, success, and retention.
& Learning Clark Nexsen Higher Education / 01 Learning
At Virginia Commonwealth University, the Gladding Residence Center houses freshmen students in a series of "neighborhoods" intended to foster social connections and academic success. The programming integrates strategically located areas for group and individual study, collaboration, and gaming, which work together to promote high levels of academic achievement.
*Designed in association with Ayers Saint Gross
Clark Nexsen Higher Education / 01 Learning
16
Collaboration & Focused Learning
LEED Silver Certified by the USGBC Sir Walter Raleigh Award; ASID Virginia & IIDA VA/ WVA Interior Design Excellence Awards (IDEA) Honorable Mention
The freedom to choose how and where collaboration and study take place is a top priority for today's students, making it critical to provide a variety of flexible, engaging spaces.
Building F at Wake Technical Community College is a high-tech classroom and learning commons providing much-needed spaces for study, student support, and social interaction. The focal point of Building F is the new learning commons, which replaces the existing library and serves as a resource for study, research, and socialization. The variety of spaces created within the learning commons help each student maximize their learning experience by catering to their individual needs: from lively group discussions in a social atmosphere to quiet, focused individual study.
Clark Nexsen Higher Education / 01 Learning
Putting learning on display naturally coincides with the emphasis on project-based instruction. This strategy achieves multiple goals for colleges and universities - it promotes collaboration, offers engaging views into student activity, and serves as a powerful recruiting mechanism.
In NC State's Fitts-Woolard Hall, the desire to put learning on display - or "engineering on display" - was a guiding principle during design. The result is a building that prioritizes transparency, with exterior and interior views into research activities. Putting research and learning on display is central to the university's goals to promote interdisciplinary collaboration. A steel-plated monumental stair weaves upward to showcase the research taking place on each floor. Its form creates a variety of gathering and collaboration spaces adjacent to research and learning labs.
Learning on Display
18
Tracking LEED Silver AIA SAR Merit Award, Interior Architecture; SEA NC Structural Engineering Excellence Award
Students arriving on campus today have grown up with technology – and gaming – as a nearly seamless aspect of their lives. By leveraging gaming and similar engaging technologies in learning environments, faculty are able to connect students with information in a platform that is intuitive to the student.
Gaming Learningas& the Rise of Esports
The Game Lab at the James B. Hunt Library at NC State University (pictured right) is a great example of how gaming can enhance learning. Beyond using gaming as a teaching tool and student life amenity, esports are rapidly gaining traction on college and university campuses. UNC Chapel Hill's new gaming arena (left) is an example of reimagining an underutilized space in a way that appeals to and engages the next generation of students.
Clark Nexsen Higher Education / 01 Learning
20
*Designed in association with Snøhetta
Buildings that Inform
As our understanding of the learning process grows, we better understand the role of the visual and tangible experience. Merging technology, education, and sustainability, the Regional Plant 2 at Wake Technical Community College is primarily intended to house heating and cooling systems, but the design team seized the opportunity to present those systems for educational purposes. The striking aesthetic of the building technology creates a unique instructional experience that reveals technology's role in preserving the beauty of the natural world.
22
AIA CAE Education Facility Design Excellence Award; AIA Virginia Honor Award; AIA North Carolina Honor Award; Chicago Athenaeum American Architecture Award
Clark Nexsen Higher Education / 01 Learning
From spaces for instruction to spaces for socialization or quiet study, integrating thoughtful outdoor environments benefits the whole student. Mental and physical wellbeing is a growing priority in higher education, and outdoor spaces are key to supporting overall wellness while offering an alternative setting for learning.
Outdoor Environments
/ 01
Left, the Academic Building at John Tyler Community College integrates a green outdoor teaching space on the third floor. In high demand, faculty and students alike have embraced this space and the opportunity to engage in a new setting. Right, the Biotechnology Center of Excellence at Alamance Community College will create a new outdoor plaza for the campus. Intended to offer students a much-needed outdoor space to gather and socialize, it will also include stadium seating for outdoor instruction.
24
Clark Nexsen Higher Education Learning
26
Today's instruction increasingly leverages project-based learning to empower students to explore and understand complex concepts. This teaching method requires flexible spaces, technical tools, and inspiring environments for the greatest degree of student success.
Higher Education / 01 Learning
ClarkLearningProject-BasedNexsen
Project-based and hands-on learning spaces are the centerpiece of two new facilities for Cape Fear Community College, the Advanced + Emerging Technologies Building and the Heavy Equipment + Transport Technology Building. Encompassing programs including veterinary medical technology, general sciences, and automotive technology, these lab and classroom spaces offer students the opportunity to engage with technology, apply new skills, and practice collaborative problem-solving.
28
From research settings to culinary arts, environments that foster discovery are central to a great learning experience.
Clark Nexsen Higher Education / 01 Learning
Technical Education that Positions Students for Success
Right, the design of Building K at Wake Technical Community College is reflective of the college's focus on skilled trades programs. Through a curriculum-centered design that emphasizes the learning experience, teaching spaces like commercial-grade kitchens prepare students to enter the culinary industry with both theoretical knowledge and practical, hands-on training.
Technical education is critical to meeting workforce needs and positioning students for career success. These spaces are often complex, with varying layout, system, and infrastructure requirements.
The Turfgrass Research & Education Building, left, is home to the University of Georgia's prestigious turfgrass management program, which serves a $7.8 billion industry in GA and $40 billion industry nationally. The facility integrates teaching and research labs, classrooms, and greenhouses, enabling students to experience the full spectrum of research and development.
Pictured right, the Pharmacy program spaces mirror the real-world workplace to effectively prepare these students for their future careers.
Aligning Education and Workplace
The Henderson County Health Sciences Center unifies medical care and health sciences education under one roof, encompassing Pardee Hospital's Cancer Center and Surgical Clinic, Wingate University's Pharmacy and Physician Assistant programs, and Blue Ridge Community College's Nursing and Surgical Technology programs. The potential for engagement between students and healthcare professionals was the driving force behind the design of shared and open spaces.
Building North Carolina Awards – Honorable Mention
30
As colleges and universities face increasing pressure to graduate students prepared to contribute immediately in the 21st century workplace, instructional spaces must align with future workplace experiences.
Clark Nexsen Higher Education / 01 Learning
Regardless of what form campus renewal takes, the goal of higher education clients is the same: to meet current and future programmatic needs while giving new life to the campus community.
The adaptive reuse of Wyllie Hall at the University of Virginia's College at Wise reimagines an existing structure as a state-of-the-art, lightfilled new home for the college's popular nursing program.
32
RENEWAL Expand, Replace, Transform 02
Renewal may take shape in the renovation of historic or outdated facilities; expansion of existing buildings or programs; adaptive reuse; preservation; and the implementation of a master plan.
The following pages explore examples of campus renewal and the transformative impact it can have on campus connectivity, preservation, sustainability, and the student experience.
Campuses today are in a constant state of renewal, expanding with new buildings and spaces, replacing buildings that have outlived their useful life, and transforming existing facilities to meet changing needs. Campus renewal projects often help address the learning transformation previously outlined, as buildings become more functional or gain new purpose.
Clark Nexsen Higher Education / 02 Renewal
In the college and university arms' race, amenities like exceptional dining stand out to prospective students. Duke is frequently recognized for its top-ranked dining program, including being named College Innovator of the Year 2017 by Food Management and ranked first for Best Colleges for Food in America 2016 by The Daily Meal.
34
Amenities to Enhance the Student Experience
The East Campus Union on Duke University's campus was long thought of as a dining hall only. A top priority in its renovation was to go beyond dining and create a multifunctional, welcoming facility for first-year students to use around the clock. The addition of study spaces, a café, and integration of technology provide students with the opportunity to collaborate, study independently, or catch an open-mic show –transforming the function and amenities of the space.
As colleges and universities seek to increase crossover between academic and social aspects of students' lives, a key component of campus renewal takes shape in enhancing the function and amenities in historic buildings.
02
36
Higher Education / Renewal
Existing buildings are often meaningful structures on a college campus. Revitalizing, renovating, and expanding these facilities frequently involves both aesthetic and functional upgrades as well as the addition of modern building systems.
Built in the late 1800s and used to house the city's streetcars, the Car Barn at Georgetown University is part of both the University's and the city's historic fabric. This renovation transformed the first floor into a light-filled, cutting edge space for classrooms, offices, and collaboration areas. By respecting the building's character while modernizing systems, the Car Barn integrates state-of-the-art technology in a welcoming, historically-rich environment.
Revitalizing MajorClarkStructuresNexsen
Higher Education / 02 Renewal
38
To meet goals for STEAM programming and elevate artbased fields of study, colleges and universities must find new, collaborative ways to enhance arts programs on campus.
Located in a culturally rich city, UNC Asheville's commitment to the arts is aligned with its surroundings. The renovation of Owen Hall, which houses the Departments of Art and New Media, will transform the brutalist-style building into an inspiring environment for art education. A new main entry features extensive glazing and opens into a three-story atrium with a skylight, adding substantial daylight throughout the facility and defining the new circulation path. At each level of the three-story atrium, new galleries will be created to display the work of students, faculty, and visiting artists. Supporting campus connectivity, a sculpture path will put art on display and define the path to the building.
Enhancing ClarkProgrammingArtsNexsen
Creating New Campus Gateways
Every college campus has an aging population of 1960's era buildings requiring not just systems upgrades, but also transformative design vision to create spaces that attract students.
AIA North Carolina Design Award; Award for Excellence in Structural Engineering
At Duke University, the Edens Quad Residence Complex represented this breed. Previously described as fortress-like by students, today Edens Quad is a vibrant residential community transformed through a series of "lanterns" that provide transparency and connect student commons activity to exterior quad activity. The threshold is animated by group study and gaming areas that provide a unique campus amenity for Edens as well as the larger campus community.
Clark Nexsen Higher Education / 02 Renewal
40
Historic buildings on college campuses commonly hold great meaning. Reimagining these structures through renovation honors their significance while ensuring a continued role in the campus experience.
Higher Education / Renewal
Reimagining HistoricClarkBuildingsNexsen
42
02
Originally built in 1938, the University of Virginia's Alderman Library (right) plays a central role in the student experience as the physical and cultural heart of campus. With large collaboration areas, private study carrels, maker spaces, a café, classrooms, offices, and media rooms, the renovated Alderman Library will be a model of 21st century learning.
Left, the renovation of UVA's McCormick Road Houses reimagined the freshman housing complex to deliver an engaging experience for first year students. By opening the exterior walls and housing The Castle, a dining and social space, in a new, lantern-like addition, the complex's outdoor plaza is a vibrant hub that aligns with the pathway to the academic core of campus.
Higher Education / Renewal
As the first new development on the west side of Blue Ridge Community College's campus in more than 40 years, the Patton Project plays a high profile role in the campus experience. The renovation and addition will consolidate programming from three separate academic buildings into one centralized facility with a hybrid of education and skilled workforce training spaces. Its design reflects the surrounding mountainous landscape and is intended to enhance how students access both the educational environment and the outdoors. To foster a streamlined, walkable campus experience for students, the new courtyard and campus lawn thread a natural connection between the main entrance and the pedestrian bridge and lake behind the building.
Campus connectivity plays an important role in the student experience, from providing easy wayfinding between buildings to creating an outdoor experience that supports overall well-being.
02
Enhancing ClarkConnectivityCampusNexsen
44
The Henderson County Health Sciences Center, right, integrates a hospital cancer center as well as academic space for Wingate University and Blue Ridge Community College. Led by Henderson County, this unique publicprivate partnership brought together the municipal government, higher education, and a private entity to deliver better healthcare services to the community.
46
Higher Education / 02 Renewal
To date, the most common application of P3 remains in the delivery of new student housing. Its use requires balancing the priorities of the developer and the institution to result in a project that serves students well. At UNC Wilmington, the new Student Housing Village transforms the residential experience for underclassmen through a nexus of design elements meant to foster community, academic success, and social engagement.
Public-private partnership (P3) is one of the hottest topics in higher education project delivery, and for good reason. Done right, P3 is a powerful tool for renewing and expanding campus facilities. Now reaching far beyond student housing, this financing method is being applied to everything from athletics to integrated academic and research facilities.
ClarkPartnershipsPublic-Private(P3)Nexsen
48
Clark Nexsen is an interdisciplinary architecture and engineering firm providing innovative design solutions to U.S. and global clients. With 11 offices spanning Virginia, North Carolina, Georgia, Tennessee, and Texas, our people work to shape the future by discovering opportunities to transform the way we live in and experience our world. Leveraging the strength of multiple disciplines, we actively collaborate across intersecting areas of expertise to gain new perspectives, inspire innovation, and deliver highperforming projects. Our firm of more than 300 professionals delivers solutions for architecture, engineering, planning, interior design, and landscape architecture. Our expertise encompasses higher education, K-12, science and technology, healthcare, institutional, and public work for local and national clients.
ABOUT Firm Overview & Accolades
03
50 Select Accolades Clark Nexsen Higher Education / 03 About We are committed to excellence in every aspect of our work. Since 1920, this commitment to the client experience and exceptional design quality has been reflected by our many repeat clients and industry accolades. + ARCHITECT 50 Top U.S. Design Firm - #20 + ARCHITECT 50 Top U.S. Design Firm, Business Category - #3 + 111+ AIA design awards + 376+ design awards in last 20 years + #16 Building Design + Construction's list of the Top University Sector Architecture Firms + #25 Building Design + Construction's list of the Top Architecture/Engineering Firms + #24 Building Design + Construction's list of the Top S+T Architecture Firms Building Design + Construction's Top University Architecture Firms Ranking#16
Design Delivers ClarkSustainabilityOnNexsen
Higher 106 LEED Certified projects complete; 140+ projects are LEED Certified, pending certification, or self-validated
Integrated Design defines our approach to continuously elevating the performance and sustainability of our projects. By capitalizing on the intersections between internal disciplines, we share expertise and gain new insights to meet the challenges of sustainability and resilience. Our commitments to industry challenges including the AIA 2030 Challenge, the SE 2050 Challenge, and the 2030 Challenge for Embodied Carbon reflect our conviction that good design is inherently sustainable design.
Integrated
52
We believe it is our social responsibility to advance our communities through innovative, sustainable design.
Education / 03 About
Building Science & Energy Modeling Complex design solutions require robust analysis. Our energy modelers equip design teams and clients with the information to make better decisionsproviding massing and orientation studies, daylighting optimization, energy analysis, and functional evaluations such as computational fluid dynamics. The Building Science Group operates with core goals to improve project performance and generate long-term operating cost savings for our clients.
James Madison University John Tyler Community College Midlands Technical College Mitchell Community College Montgomery Community College Norfolk State University North Carolina A&T State University North Carolina Central University North Carolina State University North Carolina Wesleyan College
VirginiaUniversityUniversityUniversityUniversityUniversityofGeorgiaofMiamiofOklahomaofVirginiaCommonwealth
54 Select Higher EducationClarkClientsNexsen Higher Education / 03 About Appalachian State GuilfordGermannaGeorgiaGeorgetownGeorgeFayettevilleFayettevilleElonEasternEastDukeDavidsonDabneyCollegeClemsonCentralCentralCentralCapeBlueBlueBartonBaltimoreAugustaCommunityAsheville-BuncombeUniversityTechnicalCollegeUniversityCityCommunityCollegeCollegeRidgeCommunityCollege(NC)RidgeCommunityCollege(VA)FearCommunityCollegeGeorgiaTechnicalCollegePiedmontCommunityCollegeVirginiaCommunityCollegeUniversityofWilliam&MaryS.LancasterCommunityCollegeCollegeUniversityCarolinaUniversityVirginiaMedicalSchoolUniversityStateUniversityTechnicalCommunityCollegeMasonUniversityUniversityTechCommunityCollegeTechnicalCommunityCollege
United States Naval Academy University of Maryland at College Park University of Mary Washington University of North Carolina at Asheville University of North Carolina at Chapel Hill University of North Carolina at Charlotte University of North Carolina at UniversityGreensboroof North Carolina at Pembroke University of North Carolina School of the UniversityArts of North Carolina at UniversityWilmingtonof South Carolina at Lancaster University of South Carolina at Aiken University of Southern Mississippi Tidewater Community College
Haywood Community College
University
Wingate Winston-SalemUniversityState University York Technical Community College
Isothermal Community College
Virginia Tech Virginia State University Wake Technical Community College
Troy
Western Carolina University
Virginia Military Institute
Northern Virginia Community College Old Dominion University Penn State University
Radford UnitedRandolphUniversityCollegeStatesMilitary Academy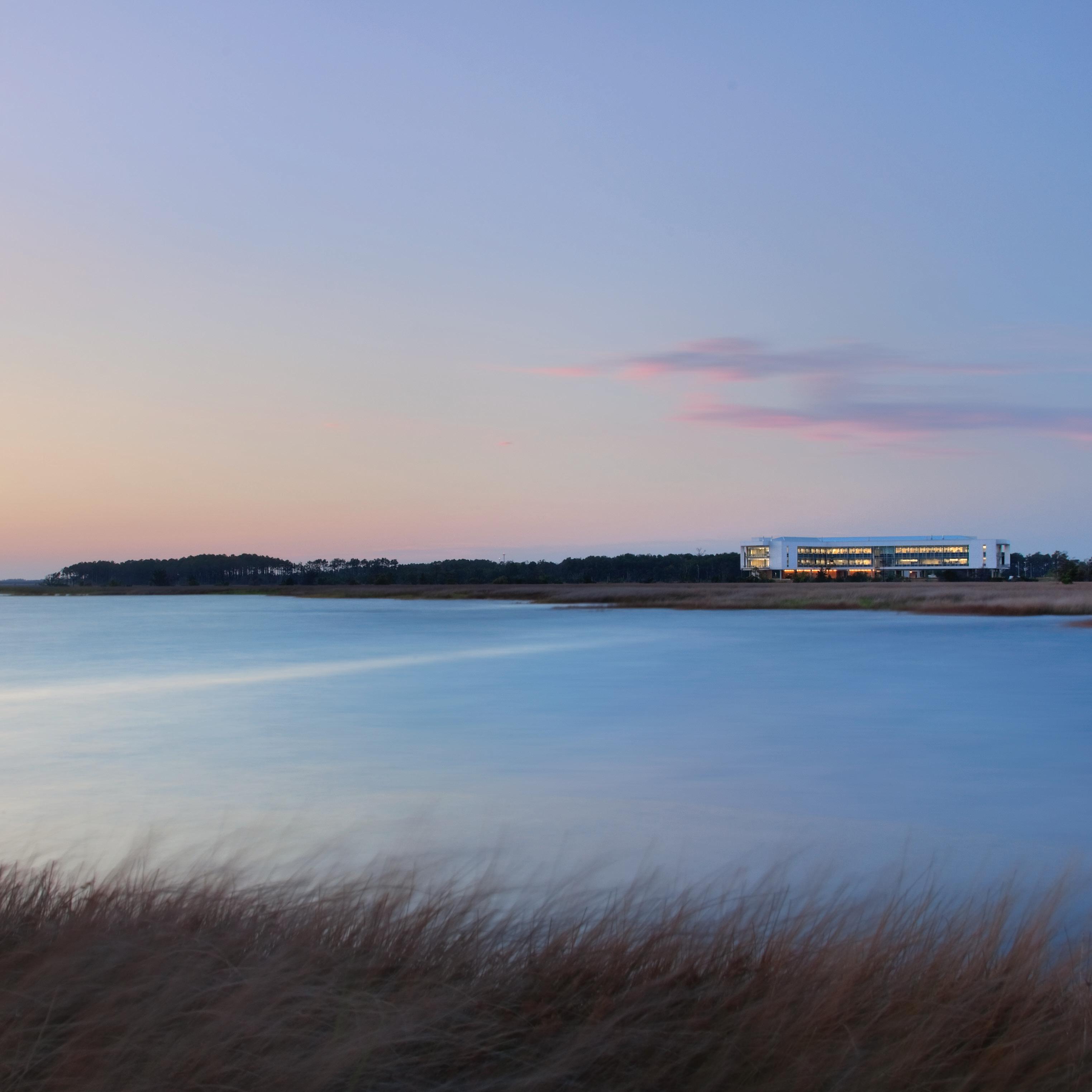 Together we discover, inspire, and shape ideas that transform our world. Learn more at clarknexsen.com