Official Publication of the Building Industry Association of Central Ohio Volume 39 • Issue 3 | QUARTER 3 • 2022 Women Construction Leaders Share Common Ground 2022 PARADE BRINGS HOMES DIRECTLY TO CONSUMERS How Builders and Lenders Are Combating Rising Interest Rates Held in Neighborhoods Across Central Ohio September 15 - October 2
2 BUILDING INSIDER QUARTER 3 2022 Add America's Floor Source to your team, and you'll get not only quality flooring, but also the use of our Mobile Floor Source and our three showrooms. A teammate who understands the importance of deadlines. Installation crews who treat your homes with respect. And a fair price, every time. Add us to team.your carpet · hardwood · stone · laminate · tile · LVT · cork · bamboo · vinyl · rubber North 459 Orange Point Dr. Lewis Center, OH 740-201-5555 East 3442 Millennium Ct. Columbus, 614-237-3181OH West 3657 Trabue Rd. Columbus, 614-429-3121OH AmericasFloorSource.com 877-237-2317
OUR PROMISE Quality · Efficiency · Service · Authenticity · Integrity 6660 State Route 241, Millersburg, OH 44654 · P. 330.674.7488 · F. 330.674.0924 Our wood products are crafted right here in Ohio using locally harvested timber and reclaimed barnwood. Precise milling and finishing techniques are used to retain the beauty and authenticity of the wood. We can work with your contractor or provide you with our own installation team. Our difference is in the CUSTOMDETAILSFLOORING DIRECT FROM MANUFACTURER houzz.com/pro/swdesignstudio
4 BUILDING INSIDER QUARTER 3 2022 VOLUME 39 • ISSUE 3 BUILDING INSIDER is the official publication of the Building Industry Association of Central Ohio. MISSION STATEMENT As leaders in the housing industry, we are dedicated to protecting the industry while promoting ethical business practices and standards. We support our community and our members through professional development, legislative outreach, industry promotion and charitable efforts BIA OFFICERS Bob Yoakam, President Jane Arthur Roslovic, Senior Vice President Josh Barkan, Builder Vice President Mike Reeves, Associate Vice President Tom Hart, Secretary Troy Fritz, Treasurer Jeff Yates, Immediate Past President Jonathan Melchi, Executive Director BIA TRUSTEES Kate JeffJonathanJoeNanetteJeffJeffToddScottSteveAllenArnoldGreenLipschutzMemmerMillerPfisterThomasWilcoxWoda BUILDING INSIDER MAGAZINE is published for the BIA by CityScene Media Group 1335 Dublin Rd., Ste. 101C Columbus, OH 43215 Publisherswww.cityscenecolumbus.com614-572-1240ofCitySceneMagazine,Dublin Life Magazine, Healthy New Albany Magazine,Tri-Village Magazine, Pickerington Magazine, Westerville Magazine and Discover Grove City Magazine Kathleen K. Gill, President/CEO Dave Prosser, Chief Creative Officer Gianna Barrett, Vice President, Sales Jamie Armistead, Vice President, Operations Tyler Kirkendall, Claire Miller, Megan Roth Editors Dan Nase, Laura Pappas, Advertising Sales Carol Rich, BIA Content Editor Rita Hechmer, Designer BUILDING INSIDER is published quarterly. For advertising information, call 614-572-1240. No part of this publication may be reproduced without the written consent of the publishers. Printed in the U.S.A. Copyright 2022. NATIONAL REACH. LOCAL TOUCH. Title First offers a complete range of title solutions and settlement services for BUILDERS, including: • Underwriter approved builder rates • Lot acquisition closings • Construction loan closings • Title updates and draw administration • Personalized document execution for the builder • Staff with over 25 years of builder experience • Dedicated attorneys • Multiple closing locations in Central Ohio & national capabilities For more information contact: Mark Martin, VP Builder Division 614.854.0980 PH | 855.861.8083 FAX mark.martin@titlefirst.com www.titlefirst.com
biahomebuilders.com 5 26 GOVERNMENT AFFAIRS Local Factors Are Key to Housing Opportunity 28 FOUNDATION UPDATE Finding New Ways to Invest in Employees CONTENTS QUARTER 3 • 2022 SPECIAL FEATURES COLUMNS 14 2022 PARADE BRINGS HOMES DIRECTLY TO CONSUMERS 10 WOMEN CONSTRUCTION LEADERS SHARE COMMON GROUND 16 BUILDING YOUR BUSINESS 18 HOW BUILDERS AND LENDERS ARE COMBATING RISING INTEREST RATES 7 PRESIDENT'S PEN Federal Funds Short Term Interest Rate vs. Mortgage Rates – How Are They Related? 8 EXECUTIVE UPDATE Striving to Be Better 24 CORNERCOMMUNICATION Make the Most of Your Marketing as a RealtorCOVER PHOTO: BOB WEBB HOMES
6 BUILDING INSIDER QUARTER 3 2022

Another factor which we are currently seeing today is the inflation factor. When inflation occurs, mortgage rates typically follow suit to keep up with that of the currency being lent on. And lastly, of course there are many personal factors affecting your mortgage rate like term (3, 5, 7, 10, 15, 30 years), fixed versus adjustable, loan to value, and credit worthiness. Most mortgage lenders have different appetites for risk and market sectors as Mortgagewell. rates back in the 1980s reached anywhere from 13% to 20% depending on the borrower and situation! Think about that. The millennial generation has never seen rates above 7%!
The answer is not necessarily. The short-term federal funds rate and mortgage rates sometimes move with each other and at other times in history move against each other.
Another question being asked is, are consumer mortgage rates directly correlated to the short-term federal funds rate?
7
The federal funds rate is the rate that banks charge one another for short term overnight loans. Essentially what this means is these rates are the ones which banks can use to borrow money to lend to consumers.
biahomebuilders.com
Often, news is put out in public of an expected rate increase or decrease coming up in a Federal Reserve meeting and by the time the meeting takes place, the mortgage rates already reflect that rate change prior to the rate change technically being implemented. This is because mortgage rates are highly affected by supply and demand. In a rising economy where the economic outlook is that the consumer can afford more, the interest rates may rise. This can also work conversely. Mortgage rates don't always change daily, but they can and do. Lenders typically send out a daily or weekly interest rate sheet. Mortgage rates also tend to be tied to the 10 year-U.S. Treasury rate. However, this really isn't completely factual either. Mortgage rates are mostly tied to the bond market in a supply and demand scenario with bundled mortgages called mortgagebacked securities. As demand for these securities increase, mortgage rates increase, when demand for these securities decrease, mortgage rates typically follow suit.
Bob Yoakam 2022 BIA RockfordPresidentHomes
Mortgage rates in the early 2000s housing growth period were anywhere from 7% to 8%. Mortgage rates coming out of the 2007/2008 recession were anywhere from 4% to 5%. Mortgage rates may never go back to what we saw in the COVID-19 pandemic era of low 2%'s to 3%'s. This was a time of unprecedented social economic factors and stimulus by the United States government. Today mortgage rates are in the 4% to 5% range, which historically speaking is extremely affordable. Only time will tell as to where they move but one thing is for sure, this market is still a good market from a mortgage interest rate history perspective when we look at our history of where we've been.
PRESIDENT'S PEN
Federal Funds Short Term Interest Rate vs. Mortgage Rates – How Are They Related?
There is certainly a lot of discussion around interest rates, more so now in a negative light than prior years. However, given our history, is that really warranted or is it that we just forgot? With the Federal Reserve that typically meets eight times a year, every six weeks raising their short-term rate a total of 2% in the first six months of 2022 with an additional expected 0.5% to 0.75% rate hike in late July, the question that keeps coming up within the building industry is, how does this affect me? (In this issue you'll read about ways builders and lenders are dealing with rising rates.)

I like to add the "today" component because incremental and daily improvement is critical to achieving overall goals. This ties into our industry and where we stand at this moment. I recently spoke at an event for a group of mortgage bankers. Following the meeting, I remarked to someone that I was surprised to hear the consternation in the voices of some of the attendees. This person replied, "Everyone is fast when you're running downhill with tailwinds. Now there's an incline and some headwinds, and some people don't have a plan."
I've been involved with sports since I was five years old, and in the intervening years between then and now, I have played different sports (team and individual) and coached (high school and now for my daughters' activities).
EXECUTIVE UPDATE
Author's Note: There are a few groups and individuals that I hope do not commit to being better. They include…the Pittsburgh Steelers, Michigan Wolverines, NIMBY activists and anyone playing the Bishop Hartley Hawks and our 9-year-old's soccer team.
One mantra that can be applied to any level of sports is "Be better" and, more specifically, "Be better today."
BIA Executive
8 BUILDING INSIDER QUARTER 3 2022
Striving to Be Better
JON MELCHI Director
We have had two years of increased activity, and many companies have been running at maximum capacity for a sustained period of time, navigating supply chain challenges, labor shortages, increased demand, and not always helpful cooperation from local governments. Now we layer on the economic uncertainty that has picked up over the summer, and there are a lot of very smart people who have no idea of what the short-term or long-term future holds. I can't predict the future, and if I could, I would have cashed that $1 billion lottery ticket this summer. What I can do is see that the individuals, departments and organizations that focus on being better at their job and helping their teammates be better at theirs are going to find a way through. In times of uncertainty, we all must look for ways to improve and more effectively and efficiently deliver for our customers, colleagues and ourselves. Create a plan, work on the plan, and get better every day. At the BIA, we want to be a part of your plan to be better. We believe that engagement with one of our committees and councils, educational opportunities (online and in-person) and the many resources available to our members on biahomebuilders. com, can be invaluable assets to the development of individuals and companies that take advantage. However, we need to be better too. And part of how we can be better is to get positive feedback from our members about what we are doing well, what can be improved, and what might not be relevant to you and your I'morganizations.notexactly sure what the world will hold by the time the magazine is published. But, I can confidently state that your organization will strive every day to be better for you. I welcome your input and suggestions on how we can meet the needs of our members.
Ann Misiolek, building product specialist, Parksite, points out that there are more women in leadership positions today, but what's even more important is the types of jobs they "Womenhold.are now a bigger part of the actual construction process," Misiolek observes. "There are more women in mechanical trades and on job sites, so as they progress through their companies, they earn the same type of respect as their male counterparts. They have actually done the job they are now managing."
According to the US Bureau of Labor Statistics, from 2012 to 2021 women's numbers in construction increased from 802,000 to 1,241,000. Use of construction technology, such as autonomous heavy equipment, mobile apps and artificial intelligence, has made the building process more efficient, less physically demanding — and a more attractive career option for female workers.
Flanagan says that in the past, men were not used to women leaders — but especially over the last three years that attitude has been changing. "Women can hold their own and they get a ton of respect."
By Carol Rich Tracy Flanagan, CEO of Cambridge Exteriors
It's a trend that's ticked steadily upward since 2012: more women are choosing construction as a career — and they're increasingly making their mark as company owners and policy-making executives.
"There'sindustry.aton of camaraderie among the women who can hold their own in the
Although their share in our male-dominated industry might be on the rise, women make up just 11 percent of the construction workforce today. Outnumbered by men at both the job site and the corporate office, they can face tough challenges in their work lives. Those who successfully advance their homebuilding careers often credit the support they get from other women in the
CEOCouncilWomenBIA'spresidentTracyindustry,"constructionsaysFlanagan,oftheProfessionalinBuilding(PWB)andofCambridge
Exteriors. "We have common ground." Flanagan points out that women working in a construction-related field have probably found they're one of the few females— or even the only one — in their company. "So, we stick together."
WOMEN CONSTRUCTION LEADERS Share Common Ground
10 BUILDING INSIDER QUARTER 3 2022
Female executiveshomebuildingwereoncea rarity in central Ohio. But today more women are moving up the ranks to become "Imanagers.startedmy career in homebuilding in 1982 and with the exception of one woman I can think of, there were not women in positions of leadership," says Nanette Pfister, vice president of sales for Epcon Communities. "At that time in the industry, most of the positions of leadership were held by men who began their career in the trades and then took positions in management with homebuilders."
On the rise
"There's a ton of camaraderie among the women who can hold their own in the construction industry. We have common ground." – Tracy Flanagan
"There are not enough women leaders in development and/or construction," says Jane Arthur Roslovic CEO, co-founder, Treplus Communities. "There are many dynamic women in engineering, architecture, interior design, landscape planning… We really need to cultivate more women in development and construction. It is an industry that is difficult for women to really get traction in and we need to make room for them to feel welcome and see the opportunity to contribute and grow."
Joining the pipeline
Advice from the top
Jane Arthur Roslovic CEO, co-founder, Treplus Communities
Jennifer Gorsuch Walters, president and CEO of Fairfield Homes
Homebuilders know first-hand that the need to grow our pipeline of workers is a top concern. They have stepped up their efforts to add more skilled workers to the construction workforce, and women are among the groups they are now targeting to join the industry.
Jennifer Gorsuch Walters
"Always be learning!" counsels Misiolek. "Know and understand your industry, but if you don't know, ask the questions. I can guarantee 80-90% of the time the guy standing next to you has the same question! Don't ever pretend to have all the answers, unless of course you do (just kidding)! You will gain way more respect with honesty and way more confidence when "Ifshesurroundings,"consider"In'dressindustryconstructionearlysheMisioleklearning."sayslearnedveryoninhercareertoforsuccess.'otherwords,yourrecommends.youaregoing to be on a job site, dress like you belong there, if you will be in a
11
"I think sometimes it is hard for anyone to see themselves in a job, a career, an industry if they do not already see others who look like them in those spaces. That is one of the things that motivates me to seek out and be mentored by and, in exchange, mentor other women in this industry," says Walters. "My hope is that it is encouraging for women who are thinking about working in the construction industry to see other women leading and succeeding. I also think with that leadership and success comes a strong sense of responsibility to bring a fresh perspective and leave the industry better than I found it."
"The late Justice Ruth Bader Ginsburg once said, 'Women belong in all places where decisions are being made,' so of course I believe women have an important place at the table in construction and, in particular, housing and –development"community
biahomebuilders.com
As more women become decisionmakers in companies,theirtheir effect can be felt throughout the industry.
For the past several years, the labor shortage has created a daunting challenge for construction businesses.
"The late Justice Ruth Bader Ginsburg once said, 'Women belong in all places where decisions are being made,' so of course I believe women have an important place at the table in development,"communityhousingand,constructioninparticular,and observes Jennifer Gorsuch Walters, president and CEO of Fairfield Homes.
Builders, school counselors and local programs like Franklinton Rising and IMPACT Community Action are spreading the word to both women and men that construction careers offer good jobs, with benefits, that don't require a college degree. But another good way to attract women to your company is to have other women on board, especially in leadership positions, they can view as role models.
The women who've made it in homebuilding have some solid advice for those on their way up.
12 BUILDING INSIDER QUARTER 3 2022 business meeting, dress like a industry.towomenaJoininggoodlongothers,samesuresomeonenotarepeoplebecauseloveprofessional.businessIthisindustrymostoftheIencounter'real,'theyaretryingtobeelse,makeyougivethatimpressiontoitwillgoawaytobuildareputation."theBIAissmartmoveforwhowantgetaheadinourAttheBIA, you can network and deepen your industry knowledge, while connecting with people who work in a wide range of homebuilding fields. Women can find both personal and professional support by getting involved in the BIA's PWB. This Council gives you an opportunity to pick up valuable advice and make new contacts.
Flanagan advises that women can also benefit by joining a networking organization geared toward a specific line of construction work, like National Women in Roofing.
sums up Pfister. "We have the blessing of being in an industry whose role is to create places where memories are made. Many women have paved the way for you. There is no ceiling on what you can accomplish if you are willing to put in the work."
"We really need to cultivate more women in development and construction. It is an industry that is difficult for women to really get traction in and we need to make room for them to feel welcome and see the opportunity to contribute and grow." – Jane Arthur Roslovic
Ann Misiolek, building product specialist, Parksite Nanette Pfister, vice president of sales for Epcon Communities
"Always be learning! Know and understand your industry, but if you don't know, ask the questions. I can guarantee 80-90% of the time the guy standing next to you has the same question!" – Ann Misiolek
"The PWB grew stronger and more tight-knit during the pandemic," Flanagan says. "It brought us closer together. We have great people that are excited about what they're doing and want to share what they're doing. It's a very supportive group, because we genuinely all want to be there for the right reasons."
The PWB regularly sponsors BIA events. Additionally, the Council recently created a video based on the children's book, The House That She Built, that is being distributed in local schools and community centers. The book highlights the roles of women in female-owned construction businesses and the skilled trades.
Attending trade shows and conferences, such as the annual Women in special"ThisfortheirinbecomethedenominatorAFlanaganforlot"Therecareerstoideaswomenadditionallyconference,ConstructionResidentialhelpspickupabouthowmovetheirforward.areaofresourceswomen,"says.commonforwomenwholeadershomebuilding:enthusiasmtheindustry.isaveryindustry,"
"This is a very special industry. We have the blessing of being in an industry whose role is to create places where memories are made." – Nanette Pfister
HAND-CRAFTED. OHIO-MADE. YOUR SOURCE FOR HIGH-QUALITY CABINETRY. DUBLIN STRONGSVILLE • CRESTON Coming Soon POWELLPHONE: 800.380.9186 EMAIL: INFO@DASOCUSTOMCABINETRY COM VISIT US ONLINE AT WWW.DASOCUSTOMCABINETRY.COM SERVING GREATER CINCINNATI, DAYTON, AND SURROUNDING COLUMBUS AND CLEVELAND FOLLOW US ON FOR MORE INSPIRATION VISIT US IN THE HEART OF DUBLIN, OH 13 S. HIGH STREET DUBLIN, OH 43017
MidwestwithPackagePrizeCambriaa
The Parade has been wowing the crowds since its launch in 1952. As changes have come to home buying — for example, more consumers shopping online, our association has revamped its approach to meet them.
QUARTER 3
The BIA Parade of Homes, our association's signature event, continues its long and successful run this year with a format that's ultra"Theaccessible.BIA and our partners are thrilled to once again bring the Parade of Homes to central Ohio," says the BIA's Manager of Events & Home Tours, Margaret McGuire-Schoeff. "It is a phenomenal opportunity for new homebuyers to see a variety of home styles, price points and locations."
Thanks to the generous support of James Hardie Building Products (presenting sponsor), Mutual of Omaha Mortgage, Pella of Columbus and Sherwin Williams, this event is free to the public. These companies are trusted leaders in our industry, and their support reinforces the quality of the homes in the Parade. Want more information about the 2022 Parade of Homes? Get Parade news as it happens! Visit biaparade.com to learn more about participating builders, homes and communities. And follow the BIA Parade on Facebook, Twitter and Instagram.
New in '22 Scan to Win
Quartz and Worly Plumbing Supply Inc. is the newest addition to the Parade of Homes. The contest utilizes QR codes, unique to each home in the Parade, for visitors to scan for a chance to win the prize package.
2022 Parade Brings Homes Directly to Consumers Held in Neighborhoods Across Central Ohio September 15 - October 2 Join us for the year's best street party! Mark your calendar now to attend the Parade Excellence Party, held this year at Beulah Park in Grove City, Wednesday, Sept. 21.
Thanks to our sponsors
The 2022 Parade, held Sept. 15Oct. 2, gives people in the Columbus area and beyond the chance to check out the latest and greatest that our local industry offers. They can tour a variety of homes, in different styles and price points, on display throughout central Ohio. This approach brings the Parade directly to prospective homebuyers. By expanding our event's reach, we're also expanding builders' opportunities. They can now showcase homes in the neighborhoods where they're building instead of limiting their participation to a single Parade site. The 2022 Parade's core component is newly-constructed, for-sale homes available for touring in Columbus area communities within the BIA's territory. The Parade additionally features a Dream Home category for homes priced $1 million and up. Beulah Park in Grove City is the 2022 Parade's Featured Community. This master-planned 220 acre New Urbanism community was developed by Falco, Smith, and Kelley. A mixeduse development built on the grounds that were formerly Ohio's first thoroughbred racetrack, Beulah Park has close proximity to Grove City's historic town center. When complete, it will feature 972 residential units including townhomes, apartments and custom homes. Virtual touring Consumers can also experience the Parade from the comfort of their own couch, by logging into biaparade.com to read descriptions, see floor plans and photos, and take virtual tours. They can search the site by builder, city, square footage and school district to find exactly the homes they want to visit. Homes will be available for viewing before, during and after the BuildersParade.have an option to enter homes into the Parade that can be toured online but are not available for in-person tours. This gives builders an added way to participate in the Parade.
6 2022 BIA Parade of Homes | BIAparade.com SCAN TO WIN CAMBRIA PRIZE PACKAGE! with Midwest Quartz & Worly Plumbing Supply Inc. New to the Parade this year: A unique QR code is positioned in each Parade home. Scan the QR code, fill out the online form to enter for a chance to win a Cambria Prize Package. 1 Visit a home in the BIA Parade. 2 Scan the QR code in the entry of the home. 3 Enter your name and contact info for a chance to WIN! Each QR code is unique - so the more homes you visit (and SCAN) is another entry in the contest! Whether you are building your dream home or updating your existing kitchen—Cambria, Midwest Quartz and Worley can make your dreams come true. Every home you visit, every QR code you scan, is another opportunity for a chance to WIN! No purchase necessary. Complete rules and regulations: www.CItySceneColumbus.com/contests NEW THIS YEAR GLADSTONETM
The winning entry receives from Worly Plumbing Supply, an American Standard Delancey® Single-Handle Pull-Down Dual Spray Function Kitchen Stainless Faucet with an American Standard Portsmouth® 30 x 18-Inch Stainless Steel Undermount 18 gauge Single-Bowl Kitchen Sink. The Package also includes an Insinkerator disposal. Worly Plumbing Supply will supply these materials only. The labor on this material or any additional plumbing supplies needed for install are not included with the winning entry.
The winning package includes up to $5,000 in value of fabricated installed Cambria product to one (1) winner. The $5,000 value may be used for any one or more of the following: fabricated and installed square footage, linear footage backsplash and up to one (1) polished sink cut out and sink mounting. Sink and faucet to be provided by Worly Plumbing Supply, see additional rules for details. The winning package does not include removal of old countertops. Installation must be complete on or before September 30, 2023. The winning package is non-transferable, and must be procured from Midwest Quartz in Hilliard, OH . Cambria reserves the right to substitute any prize (or portions thereof) of equal or greater value if any of the prizes (or portions thereof) cannot be awarded as described. The awarding of any prize is contingent upon full compliance with these official rules.
• Join the Platinum Hammer Club to get maximum exposure for your advertising dollars. Available at four investment levels, the Platinum Hammer Club gives your company a premium advantage with advertising that includes a tiered logo on biahomebuilders.com with a link to your website, your logo on signage at BIA events and more!
16 BUILDING INSIDER QUARTER 3 2022 Market Directly to Your Target Audience with BIA Partnerships and Advertising Building Your Business
Presented by the Building Industry Association of Central Ohio, the Parade of Homes is the largest showcase of new homes in the central Ohio region. This exclusive event features homes in all price points, sizes and styles. Mark your calendars, because there are now MORE ways than ever to tour gorgeous new construction homes in our area.
• Advertise on biahomebuilders.com, the BIA's website, to reach consumers as well as the local building community. The BIA website regularly sees website traffic of 1,800 visits per month. People visit the site to access information on BIA news, events, members and much more.
September 8
• Take advantage of BIA event partnership opportunities with Kick Start, BIG Night, Golf Classic, Clay Shoot, Oktoberfest and/or the Holiday Party. Build relationships as well as increase sales.
BIA Big Gun Clay Shoot
September 15-October 2
The BIA offers multiple advertising opportunities throughout the year that allow you to target a unique audience: businesses in our local building community. Several of these opportunities reach consumers, as well as BIA members. Want to put your product or service in front of the area's top builders? Connect with building industry specialists in a wide range of fields — everything from plumbing to flooring to landscaping? Publications, events and online resources present a range of opportunities where you can advertise to directly inform and engage these groups.
• Advertise in the BIA's weekly e-newsletter, BIA Industry News, sent to all member companies and their employees. This e-newsletter includes information on current industry news, BIA events and tips on how to get the most out of your BIA membership.
• Advertise, or run your company profile, in Building Insider, read by 85% of BIA members and available online — you'll receive maximum exposure for your advertising dollars. A quarterly magazine, Building Insider has a print circulation of 1,200 that includes leaders and key decision makers throughout our local industry.
2022 EVENT CALENDAR
BIA
All level of shooters are welcome! Held at Cardinal Shooting Center, this is a great way to spend a beautiful fall day with fellow BIA members. BIA Parade of Homes
The BIA provides event partnership and advertising opportunities to fit your promotional goals and budget:
Planning your 2023 budget? By adding BIA event partnerships and advertising, you can boost your bottom line and build your business.
Please join us in celebrating the Parade of Homes at the BIA Parade Excellence Party. Enjoy an evening of networking while we recognize the Parade of Homes Award winners.
Nearly 200 golfers take part each year in the Golf Classic, held at the Ohio State University Golf Club.
The newest way to build your brand with advertising is FOUNDATIONS Magazine that will debut in March 2023. FOUNDATIONS will focus on home building and design, directly marketing to consumers. Check out the BIA Sponsorship and Advertising Opportunities packet, available on biahomebuilders. com, for more details. Contact Margaret McGuire-Schoeff, margaret@biahomebuilders.com for additional information, and to purchase your ads and partnerships. network and have fun at these BIA signature events:
17
BIA Parade Excellence
Enjoy a cocktail reception at the beautiful Brookside Golf & Country Club. Celebrate the holidays with your colleagues while donating to those in need. Donations benefit Family Promise of Delaware. Their networks of congregations and volunteers meet homeless families' immediate needs for shelter, meals, and comprehensive support services.
Party
Kick Start, which includes talks from a featured speaker plus the incoming BIA president, averages 300 attendees each year. BIG Night spotlights the top achievers in our local industry, and averages 350 attendees each year.
A hundred party-goers usually attend the Holiday Party, with proceeds donated to the BIA Foundation.
Get involved,
December 8
BIA Oktoberfest 2022 All BIA members and guests are invited to Oktoberfest coordinated by the BIA. Enjoy great fall food and drinks in a unique setting at The City Club on Hoover Reservoir. We look forward to seeing you there!
October
biahomebuilders.com
Tap into the marketing power of the Parade of Homes: invest in a sponsorship package or make your development a Featured Community. With its longstanding reputation for showcasing the latest and greatest in local home design, products, architecture and landscaping, the Parade is central Ohio's best shopping tool for potential homebuyers.
An average 100 BIA members and non-members enjoy the Clay Shoot, a casual, competitive event. Oktoberfest draws 70 - 100 people annually, to network and enjoy fall-themed food and drinks.
September 21
Holiday Party & Toy Drive
Parade of Homes Tour Guide reaches all BIA members and Parade visitors, and is mailed to 30,000+ central Ohio homes. Consumers report saving and using the Tour Guides all year—and it is available also online with ads linked.
HOW BUILDERS AND LENDERS ARE COMBATING RISING INTEREST RATES
Since January, the Fed has been raising interest rates — the biggest hikes since the mid-90s — to try and reduce inflation. These increases are tangibly affecting consumers, impacting everything from car loans to credit cards. Higher rates are also affecting the housing market — the average rate on a 30-year fixed mortgage has risen from 3.2% at the start of 2022 to 5.6% as of July 28.
"While the current rates are still well below the historic average, many consumers may not see it that way and our industry is going to have to make sure consumers know that there are plenty of options out there to meet their needs and provide the opportunity to own a new home," says Jon Melchi, executive director of the BIA.
Builders have added rising interest rates to the array of challenges they are now confronting.
"With the rising interest rates, the supply chain and labor issues, builders are combating quite a bit since the onset of the pandemic," says Jane Arthur Roslovic, CEO, cofounder, Treplus Communities LLC. "Additionally, the demand for all types of housing that is needed makes for a perfect storm. We can't build fast enough but these three factors do not make it easy to do it profitably. We have to evaluate each deal to make sure all of these numbers work and we are confident in our absorption projections."
Vice President of Park National Bank, Scott Green, notes that well-established banks, like Park National Bank, have weathered many cycles over the years. "We stick to a fundamental lending practice that has been consistent in rising and falling interest rates," he says.
"With inflation becoming an increasing concern for many individuals and businesses, our approach remains the same: Listen to the needs and aspirations of our customers, provide solid advice that has withheld the test of time and be a financial partner who helps navigate the short-term volatility with an eye on the long-term success of the customer," says Green. "We're predictable and consistent in a time that may be anything but predictable and consistent." by Carol Rich
biahomebuilders.com 19 Independent Bank makes it fast and easy! With our quick turn-around times and local decision making, we can streamline the process. We also offer several financing options to fit your building needs. We would welcome the opportunity to sit down and discuss your options. Tim Endres Senior Mortgage Loan Officer P: 330.805.6749 E: TEndres@ibcp.com NMLS ID: 607458 IndependentBank.com/mortgages LOOKING TO REMODEL, REFI, BUILD, OR BUY? OT H E R DECKS A R E N 'T E V E N I N T H E N EIGH BOR HOOD. ©2022 AZEK Building Products BETTER TECH BETTER DECK.™ It's no comparison TimberTech decking looks the most like real wood. Performs the best. Lasts the longest. And, on top of all that, benefits the environment. So, don't settle for an inferior, plastic looking deck when you can have the best right in your own backyard TimberTech.com Tigerwood from the TimberTech® PRO® Legacy Collection®
CNBC notes that some national mortgage lenders, such as SoFi, are getting creative and offering lending benefits that would offset some of the higher interest consumers will pay, such as cash back offers.
Another option: interest-only mortgages, where you just pay interest for the first several years of the loan. These might be a good choice for borrowers who intend to live in their home less than 10 years.
Lenders are counseling consumers to take positive steps to raise their credit score before applying for a mortgage, such as paying down their debts. To reflect those changes quickly, loan officers can use rapid rescoring — a process that updates a borrower's credit score within days as opposed to months.
Lenders are finding ways to help borrowers deal with the rising rates. Among the tools in their arsenal: Depending on the individual borrower's situation, banks and mortgage loan companies may recommend shorter loan terms, for example a 10-year loan. Or they may crunch the numbers with their borrowers to see if purchasing mortgage points, also called discount points, would make sense for them. According to Bankrate, it may be worth it to pay points if the borrower will be staying in the home long enough to recoup the prepaid interest.
No matter what the financial landscape is — whether interest rates are high or low — a strong working relationship between the homebuyer and their builder and lender is the x factor in any successful mortgage loan
"I believe we are going to have to place an increased emphasis on lending options for homeowners beyond the traditional fixed loan," says Melchi. According to CNBC, an adjustable-rate mortgage (ARM), can give borrowers a break during an introductory period, lasting anywhere from three to 10 years, when interest rates are locked in at a rate cheaper than a fixed-rate loan. However, the interest you pay with an ARM fluctuates over the course of the loan — and borrowers risk higher monthly payments after the introductory rates expire.
"We allow our buyers the opportunity to use regular financing and close on their new home once it is completed and move in ready," explains Stuart. "Our buyers can also lock in their rate with our preferred lender for up to 365 days with a free float down if rates lower through their build process. This allows buyers a truly simplified buying process from ease of financing, to selecting from our professionally designed packages, to full visibility throughout their home build process."
"Weprocess.value the relationship more than the transaction," sums up Green. "In some cases, that might mean they stay in their current property and remodel or add on instead of buying a new property. For others they simply accept the economic environment for what it is and make adjustments in other parts of their budget. Each customer's situation is unique and we take the time to listen, advise and plan with the customer. We're in it together."
Mortgage lenders are prepared to give borrowers information on loan types they might not have originally considered but that could lower their monthly payments.
To come up with the best solution, lenders base their recommendations on the borrower's specific circumstances. "With rising rates and rising property prices, the amount a borrower can qualify for has been impacted in many instances," says Green. "We want to listen to our customer's needs and understand the entire financial picture, not just the mortgage. Then we can find custom solutions to meet the short and long term needs of our Collectiveborrowers."House,a new home builder in central Ohio with roots in the Lifestyle Communities organization, has a unique offering: "The ability to close on a new construction home without a construction or bridge loan!" says Collective House's Managing Broker and Realtor, Brooke Stuart.
• Exchangeable Parts • Great Warranties • Affordable Prices
biahomebuilders.com 21
The last water system you'll ever have to buy.
The last water system you'll ever have to buy. NMLS#:nemoore@fcbanking.com264-4154728210 NMLS#:ngarrabrant@fcbanking.com272-1348728209 NMLS#:ltempesta@fcbanking.com403-8208440057
614-908-4918water!
ilovemywater.com
ilovemywater.com
Take the hard out of your 614-908-4918water!
Nancy Garrabrant (740)
Take the hard out of your 614-908-4918water!
Linda Tempesta (614)
When it comes to household water problems that can impact your families home and health, Central Ohio Builders families rely on Aqua Systems. And so can you!
FCB NMLS#: 479240 Borrowing just what you need to build the home of your dreams. • Enjoy one-time closing • Quick turn time on draw request • Competitive fixed and adjustable rate programs • Your land equity can be your down payment • Interest-only payments during construction Contact our Mortgage Loan Originators today to get started. fcbanking.com/mortgage
Take the hard out of your water!
And
When it comes to household water problems that can impact your families home and health, Central Ohio Builders families rely on Aqua Systems. so can you! When it comes to household water problems that can impact your families home and health, Central Ohio Builders families rely on Aqua Systems. And so can you!
• Exchangeable Parts • Great Warranties • Affordable Prices
• Exchangeable Parts • Great Warranties • Affordable Prices Antonio Benton (614) NMLS#:abenton@fcbanking.com595-0592271684 Natalie Moore (614)
• Exchangeable Parts • Great AffordableWarrantiesPrices
The last water system you'll ever have to buy.
Take the hard out of your
The last water system you'll ever have to buy.
When it comes to household water problems that can impact your families home and health, Central Ohio Builders families rely on Aqua Systems. And so can you! ilovemywater.com
BIA Sales and Marketing Council Event Round-up
fun events throughout
year
Networking
The BIA's Sales and Marketing Council (SMC) organizes the designed to help connect with members. and members networked at two stellar events: the Luau Event hosted by Collective House Realty at Glacier Point (held June 16) and the Christmas in July Party at Custom Distributors (held July 19).
associate
22 BUILDING INSIDER QUARTER 3 2022
you
This summer, builders
other BIA
SOUTHPORT ™933550_AD||CAMBRIA2022© MidwestQuartz.com614-777-6123 DRAMATIC BY DESIGN Find your new Cambria quartz countertops at Midwest Quartz.
COMMUNICATIONS CORNER
Utilize SEO (Search Engine Optimization) In addition to digital advertisements, you can make your business even more visible to consumers by utilizing SEO (Search Engine Optimization). In a nutshell, SEO refers to techniques that help your website rank higher in search engine results pages. You can utilize this by creating SEO content, materials and key words on your website to get your business ranked higher in Google results.
Today, mailers tend to be expensive to print (especially when considering the necessary postage), but they will allow you to target your audience in particular subdivisions, as well as past clients. Seek out Visual Talent for Print Ads
Invest in Digital Ads
While building your social media brand is helpful, it isn't the only thing that is needed to make you stand out from the crowd! Building a website for your business offers features that social media does not, such as contact information, client reviews
Build a Website
After building your social media brand, consider purchasing digital advertisements on platforms like Instagram and Facebook in order to reach potential clients during their downtime. Convenience is something highly valued in our society and the last thing people want to do at the end of the day is spend time searching for something to meet their needs. They need information delivered directly to them. By utilizing social media advertisements, you are putting yourself at the forefront of your audience's daily digital consumption.
24 BUILDING INSIDER QUARTER 3 2022 and interactive maps of your listings.
Realtors are among the fastest growing groups within the BIA. In this article I will cover seven key strategies that are guaranteed to amp up your appeal and attract clients! Create a Social Media Brand
In short, a website serves as a more organized and in-depth presentation of all you have to offer so be sure to whip up a website worthy of your clients' attention. Utilize Postcards
Most
Most of us have used social media, but did you know that it can serve as a marketing tool? Social media allows you to reach clients on a personal level. Statistically, most people are more inclined to do business with you if they feel you are someone that is personable and trustworthy. By building a brand for yourself on social media, you are allowing clients to see not only what you have to offer, Make the of Your Marketing as a Realtor
Riley Watson BIA Manager of Marketing Communications&
There's been a long history of success with realtors combining their online efforts with real estate mailers.
Nothing draws consumers more than visual appeal. The more visually pleasing your advertisements are, the more professional and trustworthy you will appear to clients. That's what makes finding talented photographers so vitally important. It is a must to have crystal clear, well-lit, perfectly composed videos and photographs in order to excel in the industry. Combining these images with a welldesigned ad in a community magazine is a recipe for success. Network with Agents in the Industry Have you ever wanted a steady stream of clients without doing copious amounts of work? Look no further than the networking events the BIA offers. Networking is a key component for success in the housing industry, especially for realtors! but who you are. As a realtor, your social media brand should say "I am professional, I am personable, and I am ready to meet your needs."
biahomebuilders.com 25 614.430.0027 7844 flint road, columbus, ohio rdshomedesign.com remodels • new homes • additions Bright & Airy renovAtion Sims-Lohman.com atLOOKallthisStorageSpace! Cabinetry: Kemper Larson Door Style (Stain CustomStorm)Hood: Kemp Paint Finish: Limestone Grey Countertop: Silestone Quartz Color: Calacutta Gold Sink: Hardware:Faucets:KohlerKohlerTopKnob (Champagne Brass) Photo Credit: Brenna Smith Photography Remodeling Showcase These cabinets andturnedcountersoutAMAZING ! This beautiful Kitchen is finished in Kemper Larson satisfaction!isfeelingtheRemodelingwithhomeownerslasthappenedThisroomGreycustomizedcabinetryinanLimestonepaintfinish,keepingthebrightandairy!majorprojectrenovationduringthepandemicyear.Despiteafewdelays,ourwerethrilledthefinaloutcome!yourkitchenisworthwaitandthemostrewardingofprojectcompletionseeingyourclientssmileofWeareheretohelpwith your Projects! Columbus Showroom 1687 Jetway Blvd. Columbus, OH 43219 (614) 864-0315
The BIA's Board of Trustees led both the Builders and Developers Council as well as the Multi-Family Council in providing input and developing the BIA's policies related to local government initiatives in central Ohio. All BIA members are invited to these forums to share your ideas and input.
• Delaware "Pause"DevelopmentCityActivity
it is not often that we get to highlight a new policy that will result in substantial development cost savings, but this is one. The City has now approved altering its longheld policy requiring ductile iron and will allow 6" and 8" PVC water pipes in many new development sites.
Building and Zoning Director Scott Messer is leading an administrative effort to revamp housing project reviews for the purposes of shortening review times for required development plans.
The BIA has been engaged with the City on this issue for months and was involved in several changes, including the preservation of a fee-in-lieu option - a pivotal change to help address individual site challenges. The City intends the ordinance to be a significant contributor to helping improve neighborhood income diversity. All parties will be watching closely to ensure that housing production does not decline due to the increased costs associated with this new policy.
The BIA remains focused on local issues that can make a difference to single-family and multi-family housing in the Someregion.updates on several key issues include:
:
26 BUILDING INSIDER QUARTER 3 2022
The BIA continues to be told that map level revisions will take a few years to complete for the entire city; however, we suggest that in the interim, there are policy changes across the board that could empower staff, reduce the prevalence of the most common zoning variance requests, and improve timeframes.
• Columbus CRA/Abatement Policy: Prior to its August recess, City Council passed legislation that amended the affordable housing requirements for CRA abatement qualification.
• Licking County, Johnstown, Grove City, Plain City, and Circleville, as well as in selected townships: there is ongoing work to updates for utility planning, comprehensive plans, zoning codes, appearance codes and subdivision regulations.
• New Albany/Columbus Utility Agreement: Columbus will receive 26% of New Albany's net income proceeds from Intel and related land. More than being vital for Intel getting the water it requires, the amount of the agreement reflects an understanding of the Columbus role in providing housing and other supports that are integral to Intel's long-term success. Regional agreements that provide financial benefit to the community that is providing housing for workers for a development that occurs in another jurisdiction is a positive model worthy of additional application in central Ohio.
• Columbus Approval of PVC Pipe:
Local Factors Are Key to Housing Opportunity
GOVERNMENT AFFAIRS
• Fairfield County Road Construction Specs and Subdivision Regulations: County Commissioner Fix and County Engineer Upp are providing leadership to make changes on items identified at the most problematic and arbitrary by BIA members.
The BIA is in the early stages of working with Delaware following their announcement suspending concept plan reviews due to their heavy development related workload. While they will still schedule project meetings to discuss new development, a long-term slowdown of development plan consideration by the City is not a solution but creates a new set of issues. Delaware City sees itself as a community open to development and will need to navigate a short-term challenge or address the new reality of increased development activity.
• Columbus Zoning Code: Early staff level work continues.
• Columbus Development Plan Approval Process
:
By Malcolm Porter Malcolm Porter is Public & Government Affairs Consultant for the BIA.
National issues like interest rates, material costs and availability, etc. are largely out of the control of local housing stakeholders. However, local issues are also essential components of the housing market equation.
biahomebuilders.com 27 We may not be under one roof, but we are one group www.stra ita ndl a mp.com A Home For Hands that Build.TM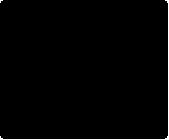 In the earlier pages of this magazine I wrote about the challenge of striving to "be better."
The fact that there is demand for workers is a good thing. Fixing the talent pipeline in our industry is going to take some time. There are many other industries also facing similar shortages in their workforces which puts our industry in direct competition with other careers.
training, PTO, regular check ins and making them feel like a part of the Accordingteam. to Associated Builders and Contractors (ABC), "an estimated 1.2 million construction workers will leave their jobs to work in other industries in 2022." Think about that. There are over 1 million workers in the construction industry right now who will leave the industry this year. Imagine the difference that would make if we could keep half of those workers in the pipeline?
The Foundation can serve as a hub of information and support, but we need to hear from our members on what the specific need is. Our Foundation Chairman, Jack Graf, and I are eager for your thoughts and suggestions on how the Foundation can invest in our current workforce and show that ours is an industry of choice.
BIA Executive
Which brings us to the BIA Foundation. The Foundation has focused much of its efforts on workforce recruitment and identifying programs that promote opportunities in construction. One of the areas where perhaps we have not spent as much time and resources is in work to keep employees. I believe a key part of us "doing better" will be to focus our efforts on keeping those who have shown an interest in homebuilding. What we need from our members are ideas and resources. What type of training can we do for our members to make them better employers? What resources are available that can be a template for other organizations? Are there programs already in place that we could support?
28 BUILDING INSIDER QUARTER 3 2022
There are countless articles that one can find which highlight the lack of workers available to the construction industry. This aligns with the anecdotal evidence we hear from BIA members on a routine basis.
A key area where it is imperative for members of the central Ohio residential industry to be better is our work in retaining and growing our talent base.
BIA Foundation Finding New Ways to Invest in Employees BIA FOUNDATION
JON MELCHI Director
How do we win the workforce? By being better. Better in this case means that it is critical for our industry to become the employer and industry of choice for those looking for good paying jobs with opportunity for growth. Better means, not just increasing pay, which is a critical component, but also investing in the employee, through
When BIA members read that the Intel facility will take 7,000 construction workers to build, one has to ask where those workers are going to come from? Certainly, some of those workers are going to come from out of state and I believe we will continue to see strong migration to central Ohio among construction workers who find ample work opportunities in our region
30 BUILDING INSIDER QUARTER 3 2022 Membership Report NEW MEMBERS MAY - JULY 2022 BIA membership continues to provide value to members on a multitude of levels. The association provides members with ongoing opportunities to meet new people and develop professional skills. In addition to a variety of opportunities to get involved through committees and volunteer opportunities, BIA advocacy and resources benefit all members. Welcome these new BIA members: Associate Affordable Housing Trust for Columbus and Franklin County Lark T. lark@hztrust.org614-228-6488Mallory America's Preferred Structural Warranty Mike bwilliams@apsw.com800-648-5006BrianMlecorgne@apsw.com800-648-5006MichaelMkelly@apsw.com800-648-5006KellyLeCorgneWilliams Autmow Amanat amanat.ahmad@autmow.com614-362-1617Ahmad Granite N Marble C'Bus LLC Levi Sarah@KNBD.biz614-876-8788SarahJkim@KNBD.biz614-876-8788JayLbreunig@KNBD.biz614-876-8788BreunigKimLim MarshMcLennan Agency Dan dan.garvin@marshmma.com614-215-8034Garvin Offerpad Tom Fleming Tom.fleming@offerpad.com Ryan 614-738-0751Kremply ryan.krempley@offerpad.com SRI Columbus LLC Jeff Caswell 614-325-3044 jeff.caswell@srinstall.net Chris Chris.lahmann@srinstall.com614-325-3044Lahmann Tacoma Energy Rod rod@tacomaenergy.org614-698-8092Borah Vector Security Jeffrey Gall 614-367-7820 jagall@vectorsecurity.com Weyerhaeuser Matthew Matthew.May@weyerhaeuser.comMay Builder/Developer The Westwood Collective 614-363-1618 Builder/Remodeler ARV Construction & Investors Shad shad_morris@yahoo.com614-260-3421Morris Multi-Family Builder EMV Contracting Kate kate@emvcontracting.com440-465-1247Dawson Realtor Re/Max Affiliates, Inc. Jeff Gongwer 614-891-1661 jeff_gongwer@yahoo.com Single-Family Builder Butler Distinctive Homes, LLC Dana db@butlerdistinctivehomes.com614-716-9876Butler Citadel Construction Group Trevor citadelconstructiongroup@gmail.com614-747-2480Hartman M/I Homes, Inc. Chris Crupp@mihomes.com614-418-8355Rupp
biahomebuilders.com 31 614.572-1240 | cityscenecolumbus.com 30070640721LLCEnterprisesFerguson©2021The experts at Ferguson Bath, Kitchen & Lighting Gallery are here to help create a home that's as extraordinary as you are. Any project, any style, any dream—bring your inspiration to Ferguson Bath, Kitchen & Lighting Gallery. Visit to schedule your personalized showroom experience today. VISION TO US © 2021 James Hardie Building Products Inc. All Rights Reserved. AD2114 08/21 ach…… all Toda Virtual Consultation HausStudioDesigns.com 4287 st Blvd H 43212 CREATE YOUR SANCTUARY an appointment at our Columbus showroom full HanStone Quartz slabs and get inspired. Quartz is proud to support Central Ohio builders and their clients. EXTRACALACATTA Call (614) 969-0100 or visit us at 2833 Charter Street, Columbus, OH 43228. Learn more at Hyundailncusa.com/showrooms Room Additions • Whole House Gourmet Kitchens Luxurious Baths • Master Suites • Basements • Wine Cellars 614.291.6876 • JSBrownCompany Com Love where you live 614-855-3600 • manorhomes.biz Residential & CommeRCial columbusoddjobs.com 614.421.8111 BBB A+ Angie'sRatingList New Construction  Kitchen & Bath Repairs & Restoration  Interior Design Services  Home Improvement & Repairs ™ uncompromisingcraftsmanshipone-thatandBecausebegins.uncompromisingProudlyDoor distributed by MondayFriday7:00AMto5:00PM Saturday8:00AM–5:00PM MondayFriday7:00AMto5:00PM Saturday8:00AM–5:00PM MondayFriday7:00AMto5:00PM Saturday8:00AM–5:00PM Ask us financingaboutoptions! reclreclAuthenticAimedwoodAuthenticAimedwood unique conversAtion pieces *imAges shown Are ActuAl showroom. visit us todAy! 1080 ridge st. | columbus, oh 43215 | www.reclaimedbarn.com614-524-5934 Barn Door HarDware $99.99 & up reclaimeD SHiplap planking $7.99 Sq ft & up 1100 King Ave • Columbus OH 43212 614.291.2212 • www.ReitterStucco.com " The new garage on this project provided a series of unique challenges. We were attempting to match the existing house using a different product. Not only that but there was a lot of detailed cornice and trim work that we had to contend with. It really came down to the skill and expertise of the crew we had on the project and they produced a gorgeous final result. Original House Stone Custom Match david@schwoodworks.com (330) 674-7488 or (614) 746-4619 in Ohio using barnwood. Precise to retain the Selecting the right paint is critical to your success and improves your client's satisfaction. Maximize your profits by offering upgrade paint options to your clients. Match the paint product to the room, how your client plans to use it and the long-term performance they expect. Your customers will be happy with better performing paint, and you will complete the job quickly with finishes that save labor by using fewer coats. A SOLUTION FOR EVERY ROOM. To find your visitSherwin-Williams,neighborhoodsherwin-williams.com If you can walk on it, we can clean, restore, & maintain it! • Carpet, Tile & Grout, Wood, Terrazzo, Marble, Floor Cleaning • Upholstery Fabric • Odor Elimination • Pet Stain Removal • COVID Response / Disinfectant Application 740-747-0223 Follow us on info@signaturecarpetcare.com signaturecarpetcare.com Grove CityPickeringtonDelawareDublin REDEFINING 55+ LIVING TreplusCommunities.com Visit our Columbus communities!Livein a neighborhood, belong to a community of active adults. Schedule a tour and ask us about free rent and premium upgrades today! Call us 1-833-LIVE-55+ (1-833-548-3550) Opening 2022 Member of Central Ohio
Serving new home builders and homeowners in the Columbus, Ohio area for the last 65 years. SHOWER DOORS | SHELVING | MIRRORS | BATH HARDWARE Start your next project at swanfreedom.com 614.308.9900 | 1320 McKinley Ave. Columbus, Ohio 43222