CANADIANSME EmpoweringCanadianSmall&MediumBusinesses ISSUE NO. 52 MARCH 2023 All Images, trademarks, service marks and logos referred to or appearing in this magazine arethepropertyof theirrespectiveowners. PAGE - 13 AnUndeniableLeaderHelpingWomen andEntrepreneursEverywhere BreakDownBarriers Shadi McIsaac BankingPartner ShippingPartner Accounting SoftwarePartner
Hello readers!
Our March issue is officially here and we are very excited about all the great content we have included in this month's issue! We strive to be Canada's top magazine in providing exclusive insights, strategies, and advice to small business owners and entrepreneurs Our mission is to include the best of the inclusive interviews and top business insights from reputable industry experts Our team works very hard in delivering the most valuable content to our readers to ensure that you stay up to date on all the latest business trends Empowering small and medium-sized businesses is our prime goal.
This month, CanadianSME is focused on International Women's Day (IWD), Women Entrepreneurship, Top Canadian Women Entrepreneurs, Businesswoman of the month, Advice from Inspiring women business leaders and much more. Learn "The pandemic setback gender parity 35 years Now what?", get inspired by "Shadi McIsaac, An Undeniable Leader Helping Women and Entrepreneurs Everywhere Break Down Barriers"; At TELUS, diversity and inclusion are central to their social purpose Read " Women leaders share 'superpowers' to business success (embracing challenge is a good place to start) and Owning your voice with Jodi Baxter and to celebrate women, see what these successful women entrepreneurs have to say through their special message to empower women all across the world.
Leveraging Technology for SMB Growth! The CanadianSME Small Business Expo is coming on June 16th! The Small Business Expo 2023 emphasizes using technology to grow small businesses Technology has created many opportunities for entrepreneurs to gain a competitive edge, expand their markets, and adapt quickly to changing trends. Attendees will learn to integrate digital solutions into their infrastructure and create innovative long-term business growth plans.
On this International Women's Day, let us honor the women who have come before us and the women who continue to inspire us today Let us commit ourselves to working towards a brighter future for all women, and to creating a world where every woman can reach her full potential These articles provide insights into the tools and resources available for women entrepreneurs and 2023 trends to keep top of mind this year. We hope that this month's issue will help give you the knowledge and information you need to stay ahead in the market.
Don't forget to subscribe to our magazine to get the latest trends and stay up to date on all of our events
Until next month, happy reading!
ISSN2562-0657(Online) PublishedbyCmarketingInc2800Skymark Avenue,Suite203Mississauga,ON Canada L4W5A6 ThecontentsinCanadianSMEMagazinearefor informationalpurposesonly NeitherCmarketing Inc,thepublishersnoranyofitspartners, employeesoraffiliatesacceptanyliability whatsoeverforanydirectorconsequentialloss arisingfromanyuseofitscontents Copyright©2022CMarketingInc Allrightsreserved Reproductioninwholeorpartofanytext, photographyorillustrationswithoutwrittenpermission fromthepublisherisprohibited All Images, trademarks, service marks and logos referred to or appearing in thismagazinearethe
wwwcanadiansmeca info@canadiansmeca canadiansme canadian sme canadiansme canadiansme
property of their respective owners.
Technology is an industry of early adopters and innovators. So why is it lagging when it comes to women ' s representation? IN THIS ISSUE Canadiansme small business magazine 20 Breaking Barriers: Making Entrepreneurship Accessible to Women in Canada 32 Canadian Women Entrepreneurs Who Are Redefining Success 34 13 Shadi McIsaac An Undeniable Leader Helping Women and Entrepreneurs Everywhere Break Down Barriers 100 Women Who Care Mississauga Is Celebrating International Women's Day 36 Everlasting Candle Co: Revolutionizing the Way We Illuminate Our Spaces 55 How Consistent Branding Elevates Customer Experiences 57 We help The Power of Diversity and Inclusion: Why Equal Representation Matters in Tech and Beyond 81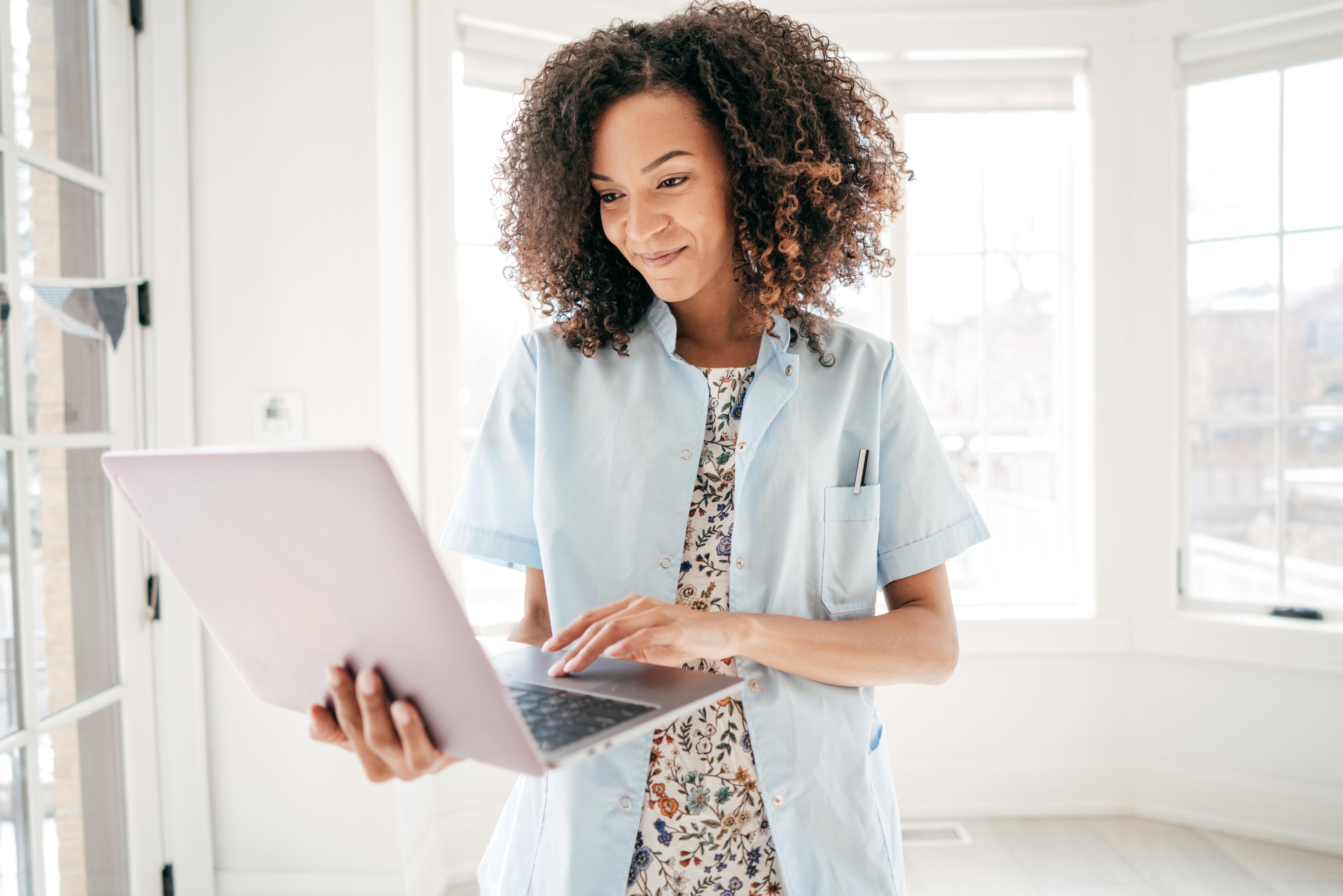 IN THIS ISSUE Canadiansme Small Business Magazine 39 5 HR priorities business owners need to take notice of in 2023 ack gender parity 35 years. 26 22 15 Dear Advisor A CPA answers the most common questions from Canadian small business owners Special message from Hon. Mary Ng Minister of Small Business, Export Promotion and International Trade
IN THIS ISSUE Canadiansme Small Business Magazine 41 40 62 Women leaders share 'superpowers' to business success (embracing challenge is a good place to start) 28 Business Woman Of The Month : Nisha Grewal 24 Special message from Lisa Lansdowne-Higgins Senior Vice President,Business Transformation and Deposits RBC Royal Bank of Canada Special message from Stephanie Dexter President UPS Canada Designed to Grow: Inspired Interiors by Meg
InternationalWomen'sDay 2023:MinisterNgannounces recipientsoffundingunderthe WomenEntrepreneurship Strategy
ThisInternationalWomen'sDay, we 'recelebratingtheincredible talentandachievementsof womenandtheconcreteaction ourgovernmentistakingtomake sureeverywomancounts Time andagain,Canadianwomen haveproventhemselvestobe hard-workinganddedicated entrepreneurs,yetmanystillface barrierstoachievingtheir entrepreneurshipdreams
GovernmentofCanada supportsmanufacturersand electricvehiclesupplychain acrossOntario theHonourableFilomenaTassi, MinisterresponsiblefortheFederal EconomicDevelopmentAgencyfor SouthernOntario(FedDevOntario), joinedbyFrancescoSorbara, MemberofParliamentfor Vaughan–Woodbridge,announced nearly$16millioninsupportto strengthensouthernOntario's manufacturingsectorasit transitionstoanet-zeroclean economy
MANUFACTURERS
TaxTip–Readytofileyour taxes?Here'swhyyoushould godigital Worriedabouttax-filingseason? Don'tbe!Oureasy-to-usedigital servicescanimprovethefiling processandsaveyoutime Using ourserviceswillmakeiteasierfor youtomanageyourtaxandbenefit information You'llalsoavoiddelays andlongwaittimesoverthephone duringtaxseason
4in5Canadianwomenseemoreopportunitythaneverinowning theirownbusiness,despitechallenges:GoDaddySurvey
WOMEN'SEMPOWERMENT
LikemanyCanadianwomen,startingherownbusinesswasapathwaytogreater financialstability ForSadaf,itwasalsoaboutgivingbacktoherfamily,whose journeyfromAfghanistanshesayshasbeenapowerfulmotivatorforher businesssuccess
News
INTERNATIONALWOMEN'SDAY
TAXTIP