Sexual Offences and Justice
The Jury's Out?
NDAs
Lady Dorrian
Legal THE UK MAGAZINE FOR ALL WOMEN WORKING IN LAW | SUMMER 2023 Women
2 | LegalWomen Xxxxxxxxxxxxxxxxxxxxxx Don't change what you do. Just make it easier to do. See how Clio makes legal practice management easier. Discover Clio today at clio.com/uk/legal-women or call +44-800-433-2546.
PUBLISHER
Ian Fletcher Benham Publishing
Aintree Building, Aintree Way, Aintree Business Park, Liverpool L9 5AQ
Tel: 0151 236 4141
Fax: 0151 236 0440
Email: admin@benhampublishing.com
Web: www.benhampublishing.com
ACCOUNTS DIRECTOR
Joanne Casey
SALES MANAGER
Catherine McCarthy
STUDIO MANAGER
John Barry
MEDIA No.
1941
PUBLISHED
August 2023 © Legal Women Magazine, Benham Publishing Ltd.
LEGAL NOTICE
© Benham Publishing.
None of the editorial or photographs may be reproduced without prior written permission from the publishers. Benham Publishing would like to point out that all editorial comment and articles are the responsibility of the originators and may or may not reflect the opinions of Benham Publishing. No responsibility can be accepted for any inaccuracies that may occur, correct at time of going to press. Benham Publishing cannot be held responsible for any inaccuracies in web or email links supplied to us.
DISCLAIMER
Legal Women Magazine welcomes all persons eligible to join our community regardless of sex, race, religion, age or sexual orientation. All views expressed in this publication are the views of the individual writers and not those of Legal Women unless specifically stated to be otherwise. All statements as to the law are for discussion and should not be relied upon as an accurate statement of the law, are of a general nature and do not constitute advice in any particular case or circumstance. Members of the public should not seek to rely on anything published in this magazine in court but seek qualified legal advice.
COVER INFORMATION
Image courtesy of Coventry Rape and Sexual Abuse Centre (CRASAC) who provide specialist services for adults and children who have been impacted directly or indirectly by sexual violence or abuse at any time in their lives.
Copy Deadline
6th
info@LegalWomen.org.uk
Editor-in-Chief: Coral Hill. Features
Editor: Molly Bellamy. Sub-editors: Gillian Fielden, Tilly Rubens, Joanne Skolnick.
Editorial Team: Enya Hood, Ramsha Khan, Charity Mafuba, Serena Reynell, Elizabeth Shimmell, Agnes Swiecka and Emma Webb. Researcher: David Smith.
LegalWomen | 3 Contents 5 Foreword 8 What are YOU really communicating 9 The Jury's Out? 10 Dr Molly Bellamy hears from Baroness H Kennedy 13 Sexual History Evidence in the UK 14 Weaponising Legal Instruments To Protect The Guilty 16 Girls Human Rights Hub 17 Only Yes is Yes for crimes against 'Libertad Sexual' 18 Lady Dorrian 22 Lived Experience 24 London Legal Walk 2023 28 Events 33 Clerking in Chambers Find us online at: www.LegalWomen.org.uk
2023
the November 2023 edition
Anyone wishing to advertise please contact Catherine McCarthy before the copy deadline. 0151 236 4141 catherine@benhampublishing.com
submit editorial, please send to:
October
For
Advertising
Editorial To
18 16 10 8
22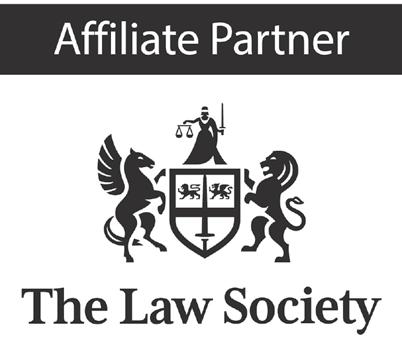 4 | LegalWomen Xxxxxxxxxxxxxxxxxxxxxx How's the weather looking this working week? Cloudy, but brighter with MyQuill. Quill's cloud-based legal software is chock-full of new and improved features, giving you everything your law firm needs to manage your cases, contacts, and bills in just a few clicks. The result? A clear workflow, and a clearer head, no matter the weather. SCHEDULE A DEMO TODAY! 0161 236 2910 sales@quill.co.uk quill.co.uk MONDAY TUESDAY WEDNESDAY THURSDAY FRIDAY
Iam delighted by the news of Dame Sue Carr accepting the role of Lord Chief Justice, leader of the judiciary, from October this year. As the first woman to hold this role, dating back to the thirteenth century, it is recognised as a momentous appointment and rightly welcomed. I'm struck that constitutionally the role title currently only allows for 'Lord', and it has been indicated that there may be a change in the title depending on the wishes of Dame Carr. It raises the issue of the importance of language. In the past and currently, there are some women who are comfortable with 'Chairman' or other traditional male titles for roles, seeing the masculine form as denoting either a male or female appointee. Even if initially, it sounds unusual for traditionalists, my view is that the title should clearly reflect all genders or, if that is not possible, it adapts to the occupier of the role. For me, the use of 'Lord' suggests it is primarily appropriate for a man to hold the role, which may limit some people's ambitions.
The appointment is a further step in increasing the gender diversity of the judiciary. Women account for 35% of judges in our courts, although many of these judges sit in the lower courts. In the senior courts there is still a marked discrepancy in the numbers of women and men holding roles as judges and in the Supreme Court of the UK and Northern Ireland, there is only one female Supreme Court Judge (Lady Justice Rose). It is estimated that it will be another decade before half of the judiciary are female, which would reflect their number in society. We will keep an eye on any developments for future editions.
Foreword SUMMER 2023
This summer issue tackles the incredibly difficult topic of sexual offences and justice. Whilst everyone wants a fair process and outcome, there are absolutely no easy answers. Dr Molly Bellamy has explored this with leading lawyers, academics and those who have been victims of sexual offences. These in-depth interviews will be spread over three issues to capture what is at stake: is it true that juries are too biased in rape trials? Does it make it less or more likely that bias is avoided if a single judge hears the case? What would be the impact for criminal trials in general?
#Me Too has highlighted the prevalence and multifariousness of sexual abuse which has resulted in many heated discussions. As well as the criminal process being examined, it's put under the spotlight the inappropriate use of Non-Disclosure Agreements (NDAs) to cover up sexual attacks. We have an insight to the campaign of Can't Buy My Silence (www. cantbuymysilence.com).
We are extremely grateful to the amazing support groups who have permitted us to reproduce artwork and poems in this edition. including the Coventry Rape and Sexual Abuse Centre (CRASAC) who have provided the cover and banners taken from their 40th anniversary exhibition of survior's artwork. Using creativity to process these experiences is one way of moving forward for some. For anyone needing support, we have listed some websites on page 23 which might assist ■
Coral Hill Founder & Editor-in-Chief
Many thanks to our Supporters
LW magazine is for everyone; lawyers, solicitors, barristers, advocates, judges, legal executives and those working as paralegals, legal secretaries, advisers or recruiters, the list is endless. We welcome the many male champions as readers and contributors.
Our mission is to:
■ Provide clear information on gender parity
■ Inspire practical initiatives to create real change
■ Promote innovation in leadership and practice
LegalWomen | 5 Introduction
Donaghey & Chance Limited KAY GEORGIOU SOLICITORS