The faster way to connect downlights. www.quickwire.co.uk
KNIGHTSBRIDGE HERALDS A BUMPER YEAR WITH NEW 2023 CATALOGUE
Knightsbridge has published the 25th Anniversary Edition of its catalogue, available to the trade now. This year sees Knightsbridge celebrating its Silver Jubilee – having been founded in 1998 – and this 25th anniversary, A5-sized, full colour publication is packed with over 3,000 items, including over 400 new products.
New high design accessories reflect the evolving aesthetic of the home, with matt black, anthracite and smoked bronze finishes on electrical accessories and lighting now up there with more traditional items such as white and chrome, both polished and brushed. The trend towards smart appliances is represented with a comprehensive range of commercial, domestic, and outdoor products that are easy to use and all controllable via one easy app.
The latest lighting introductions include SpektroLED, the 40-in-one configurable downlighter that now comes in fixed and tilt versions; and the Torlan range of non-corrosive LED battens with variants ideal for residential, commercial, industrial, agricultural and other demanding environments. Further recent developments include a collection of recessed and surface-mounted downlights designed for light commercial, hospitality and high-end residential applications.
Outdoors, there's plenty to choose from in weatherproof wiring accessories, while there's also a great choice of wall lights and bollards for transforming paths, patios and gardens.
To get your copy simply visit mlaccessories.co.uk/catalogue-request or give Knightsbridge a call on 01582 887760.
Turn to page 12 for the full story.
SPECIAL FEATURE: FIRE, SAFETY & SECURITY
FEATURE: WIRING ACCESSORIES SPECIAL FEATURE: UPS, POWER & ENERGY VOLUME 43 NO. 02 • FEBRUARY 2023 ELECTRICALCONTRACTINGNEWS.COM 27 45 38 uickwire
SPECIAL
www.niglon.co.uk t 0121 711 1990 | e sales@niglon.co.uk For ALL Your Electrical Essentials 4000+ Stocked Items One Central Distribution Hub 2500+ Electrical Wholesale Outlets Fourth Generation Family Run Business 50+ Years Serving the Electrical Industry
XS Training Ltd have been delivering NVQs, 18th Edition and AM2 preparation training throughout the UK since 2011 and are now the UK's number one online training provider for the NVQ 3 Electrical Installation.
Upon successful completion of your NVQ qualification you become eligible to apply for the highly prized and industry recognised ECS Gold Card and JIB grading.
As well as providing ePortfolio based assessor assisted courses in all NVQ Level 3 Electrical qualifications we now also offer an ever-increasing range of additional online electrical courses created through our new XS Training Academy.
www.xstraining.com | 01535 657059 enquiries@xstraining.com BESPOKE ONLINE TRAINING SYSTEM EASY APPLICATION PROCESS MONTHLY PAYMENT OPTIONS IMMEDIATE START REMOTE VIDEO ASSESSMENTS DEDICATED EXPERIENCED ASSESSORS ... to help and guide you through your NVQ JIB GOLD CARD TRAINING Online NVQ Level 3 Electrical Courses
FIND OUT MORE TODAY
ECA
12 Cover Story
A
14 Contract News
UK's
18 Training
Sparking
20 Key Issue
Van
22 Project Focus Mer
24 Interview Carly
26 Competition
Win
36 Advertisement Feature
Innovation
41 Advertisement Feature
Meet
55 Company Showcase
Sponsored
Wiring
4 Editorial Want to win an EV charger?
Industr
News
6
y
and FSA welcome new fire safety regulations; NAPIT welcomes DCUSA change; Save money and energy with support from Toolstation's green tick range; and more
silver celebration for Knightsbridge
and
first zero carbon mixed use scheme banks on FHP's experience; Cranfield University appoints principal contractor; SPIE wins contract with Altrad Babcock;
more
a solution
UK's skilled electrical
shortage
economic strain
to the
personnel
amid
theft set to double by 2030 – make sure you are not a victim
increases EV charging accessibility on the Isle of Wight
Wills speaks to Contactum's
about his career so far and life at Contactum
Nigel Birch
a MaxiCharger EV charger, courtesy of Sevadis
of multi-sensor alarms continues with new product range
Centiel's trusted advisors
content from across the sector VOLUME 43 NO. 02 • FEBRUARY 2023 CONTENTS CONTENTS… Regulars Fire, Safety & Security 27 Are you making the most of the continued growth in CCTV? 30 Hazardous area certification and the phasing out of ATEX certs 32 The importance of wet weather arc flash PPE 34 Watchful Eyenor keeps guests safe UPS, Power & Energy 38 Proven technologies delivering energy and financial flexibility 40 Delivering a 50% reduction in public building carbon emissions for Hounslow Council 42 The new electrical standard – five trends disrupting and evolving the grid 44 A granular view of the local grid promotes energy conservation and reduces capital investment
Definity Complete – the all-in-one solution from Click Scolmore 50 Icelandic hotel chooses Hamilton's wiring accessories 52 Deta ranges specified for London development 54 Hager power at the centre of the eHome2 project … THERE'S MORE TO
Accessories 45
Hello and welcome to the February issue of ECN. In this issue we bring you the latest from the Fire, Safety & Security; UPS, Power & Energy; and Wiring Accessories sectors – plus all of the regulars.
In our Fire, Safety & Security feature, ESP is encouraging contractors to take advantage of higher specification CCTV systems; Tal Hopkins from C&P Engineering shares his thoughts on the phasing out of ATEX certs; Reece Safety writes on the importance of wet weather arc flash PPE; and we have a case study from Webro on the installation of Norden's CCTV system for The Grover Hotel.
In UPS, Power & Energy, Marc Gaunt from Eaton looks at the proven technologies
that deliver energy and financial flexibility; Johnson Controls writes on its partnership with Hounslow Council to decarbonise schools and public buildings; David Hall from Schneider Electric describes five trends that are disrupting and evolving the grid; and TigerGraph looks at the benefits of graph database technology for power grids.
In Wiring Accessories, Scolmore writes on its all-in-one solution; a case study from Hamilton focuses on a project for an Icelandic hotel; a new London development has specified Deta products; and Hager is playing its part in helping deliver a more sustainable future.
This month, Sevadis is offering one lucky winner a fantastic prize – a MaxiCharger EV charger! This is definitely one not to miss, so head over to the website to enter.
I hope you enjoy the issue – see you next month!
Carly Wills, Editor
EDITORIAL
The editors and publishers do not necessarily agree with the views expressed by contributors nor do they accept responsibility for any errors in the transmission of the subject matter in this publication. In all matters the editor's decision is final. Editorial contributions to ECN are welcomed, and the editor reserves the right to alter or abridge text prior to the publication. Overseas Subscription Rates: Europe £60.00; Rest of World £70.00. Copyright © 2023, All rights reserved. Printed by Micropress, Reydon Business Park Fountain Way, Reydon, Southwold, IP18 6SZ. EDITOR: CARLY WILLS T: 01634 673163 E: carly@allthingsmedialtd.com EDITORIAL ASSISTANT: BEATRICE LEE T: 01634 673163 E: beatrice@allthingsmedialtd.com GROUP ADVERTISEMENT MANAGER: KELLY BYNE T: 01634 673163 E: kelly@allthingsmedialtd.com STUDIO: MARK WELLER T: 01634 673163 E: mark@allthingsmedialtd.com MANAGING DIRECTOR: DAVID KITCHENER T: 01634 673163 E: david@allthingsmedialtd.com ACCOUNTS T: 01634 673163 E: susan@allthingsmedialtd.com ECN charity of choice Published monthly by All Things Media Ltd., Suite 14, 6-8 Revenge Road, Lordswood, Kent ME5 8UD. Tel: 01634 673163 Fax: 01634 673173 NEXT TIME… March Issue Editorial deadline: 16 February Advertising deadline: 23 February Smart Lighting & Lighting Control Test Equipment Wholesalers & Distributors electricalcontractingnews.com @ElecConNews /electricalcontractingnews @ecn_magazine
CHARGER?
WANT TO WIN AN EV
ECA CALLS FOR SWIFT ACTION ON EV OFGEM PLAN
ECA has welcomed the government's EV Smart Charging Action Plan, and its commitment to develop Britain's smart electricity network. With only seven years until the sale of new petrol and diesel cars end, swift action is vital. ECA has advocated for a UK-wide integrated EV network for the last two years.
The aim of OFGEM's plan is to make public EV charging easy, affordable and sustainable for consumers. It offers a vision – EVs as 'batteries on wheels' – transferring electricity back to the grid at peak demand.
As more buildings are adapted to the energy prosumer model – where energy is given back to, as well as taken from, the grid –renewable generation, storage, load shifting, and time-of-use tariffs will all come into play. Electrical contractors will be instrumental in installing and maintaining these new systems.
ECA Energy and Emerging Technologies Solutions Advisor, Luke Osborne says, "The government's goal of installing 300,000 EV charge points by 2030 is ambitious. But, with a joined-up strategy for the country, which includes investment in infrastructure and talent, it can be attained."
ECA, eca.co.uk
BUILDING TRADES COMPETITION OPENS WITH £18K TRAINING PRIZE
The hunt is on for Britain's first building trades entrepreneur superstar in plumbing, heating, or electrics, thanks to a new competition from Logic4training
With over £18,000 worth of accredited trades training courses up for grabs, one lucky candidate at the end of the process will receive substantial support to start their own business – including a website, Checkatrade membership, and a lifetime of training in plumbing, heating, or electrics.
The brainchild of Logic4training's founder and Managing Director, Kevin Budd, the competition will see the lucky winning candidate receive substantial support –but to win they will have to beat their peers in a challenging process, which includes a task on social media, and a face-to-face boardroom interview with Logic4training's founder and fellow judges.
With a recent poll claiming that nearly two-fifths of young people would currently not consider a career in construction, the competition is designed to help rebrand the plumbing, electrics and heating trades as a more exciting career option.
The competition is open to anyone 18 years old or over with a desire to enter the building services sector. Logic4training has centres in Northolt, Basildon, Luton, and Sittingbourne, so the winner must be able to easily commute to one of these locations.
Logic4training, logic4training.co.uk
BRIGHTON BENEFITS FROM £1.5M POWER UPGRADE
Engineers have completed a £1.5 million power upgrade to boost power supplies for residents in Brighton. UK Power Networks has replaced a section of cable which was ready for renewal in the Withdean area of the city to maintain reliable supplies for local homes and businesses.
The crew dug trenches and installed ducts, then pulled through new cables and connected them to the existing electricity network.
Anthony Griffin, Project Manager at UK Power Networks, says, "This project is part of our ongoing programme of investment in the renewal of our networks across the South East to maintain reliable electricity supplies for homes and businesses, schools and hospitals.
"We want to thank residents for their patience while we upgraded the local electricity network. Our underground cables and electricity distribution substations deliver the power supplies which serve residents across Brighton, as well as enabling the increasing use of low carbon technologies, such as electric vehicles and heat pumps." UK Power Networks, ukpowernetworks.co.uk
TRADESPEOPLE ARE PROTECTING THEIR VANS, BUT NOT THE TOOLS INSIDE
New data released by Vanarama has revealed that just 6% of tradespeople in the UK protected their tools when insuring their van in the last year, with even less (4.5%) the year before.
While tradespeople seem reluctant to insure their tools, they're not against insuring the value of their vehicles. GAP insurance was taken on by just 55% of van drivers.
Tom Roberts, LCV specialist at Vanarama, says, "These low figures of tool insurance uptake paints a concerning picture for tradespeople. Our internal data suggests that van drivers are happy to protect the overall cost of a van, but few worry about investing in protecting their tools – the very items they need to keep working."
To help tradespeople stay safe this season, Vanarama have shared five tips that you can take on to decrease the chance of a break-in.
• Where you go, your tools go
• Park your van in safe locations
• Keep an inventory so you know if anything is missing
• Darken your windows
• Hide valuables
Vanarama, vanarama.com
INDUSTRY NEWS
6 | February 2023 electricalcontractingnews.com @ElecConNews /electricalcontractingnews @ecn_magazine
FREE LIGHTING DESIGN SERVICE
As part of its commitment to deliver a first class service, Ovia offers a dedicated lighting design service, allowing customers to access free lighting design schemes for their commercial projects.
call: 01827 300640 email: sales@oviaUK.com visit: oviaUK.com
COMMERCIAL UTILITY CONTROL FLOODLIGHTING AMENITY EMERGENCY INDUSTRIAL PROUD TO BE A MEMBER OF
NAPIT LAUNCHES 2023 EXPO ROADSHOW WITH RENEWABLES FOCUS
NAPIT has announced details of its 2023 EXPO Roadshow, this year with a focus on renewables. The roadshow's headline sponsors, along with NAPIT's technical experts, will be sharing expertise on renewable technologies in the home, microgeneration products, EV charging, and EICR Coding Sessions.
The cost-of-living increase is having a direct effect on consumers sourcing and purchasing alternative methods to heat and power their homes. The EXPO Roadshows are an opportunity to learn, train, and develop the skills needed to progress in this rapidly growing sector.
Locations:
• Milton Keynes – 20 April
• Epsom – 17 May
• Chelmsford – 7 June
• Manchester – 12 July
• Newcastle – 6 September
• Leeds – 11 October
• Cheltenham – 15 November
• Leicester – 30 November
What's included:
• Three hours of CPD with dedicated live question and answer sessions
• Money-off voucher to be redeemed on the day, which can be used in any NAPIT training courses, publications, FastTest Licences and more
• Breakfast rolls and refreshments available throughout the day
• Bag of free goodies to take home
• Exclusive access to on-the-day discounts, prizes and giveaways
• Access to exhibitors showcasing new products NAPIT, napit.org.uk
NAPIT WELCOMES DCUSA CHANGE
NAPIT has said that it is delighted with the decision taken by OFGEM to approve the Distribution Connection and Use of System Agreement (DCUSA) Change Proposal 394 to widen the scope of the DCUSA to allow any authorised REC accredited meter operator to carry out de-energisation and re-energisation works.
This Change Proposal, which will be implemented on 29 June 2023, will allow any Retail Energy Code (REC) accredited meter equipment manager (MEM), in the capacity of a Safe Isolations Provider (SIP), to carry out de-energisation and re-energisation works, and if reasonably necessary, adjust the terminals or terminate/replace the customer tails of the meter at metering points at which they are not the appointed MEM.
NAPIT has been calling for action to be taken to make the process of requesting the removal and replacement of a service cut-out fuse simpler for over a decade, following concerns raised by members on wait times, cost differences, challenges getting through to the right department, and receiving conflicting information about the right thing to do. Whilst the organisation's preferred option to allow registered, qualified electrical contractors to perform this role is not currently permitted, NAPIT says it is a welcome positive step that accredited MEM's will be able to perform de-energisation and re-energisation works from 29 June.
NAPIT, napit.org.uk
ECA AND FSA WELCOME NEW FIRE SAFETY REGULATIONS
ECA and the Fire and Security Association (FSA) have welcomed the new Fire Safety (England) Regulations 2022. ECA Technical Director, Mike Smith says, "Although it has taken some time since the tragic fire at Grenfell in 2017, to introduce new legislation and guidance relating to fire safety in residential buildings, ECA and FSA welcome the introduction of these new regulations and supporting guidance."
The Fire Safety (England) Regulations 2022 require responsible persons for high rise residential buildings to:
• Provide local fire services with up-to-date electronic floor plans and to put a hard copy in a secure information box on site.
• Provide local fire services information about the design and materials of the building's external wall system, and to inform them of changes to these materials.
• Provide information about the level of risk the external wall structure gives rise to, and mitigating steps taken.
• Undertake monthly checks on the operation of lifts and the functionality of other pieces of firefighting equipment, informing the fire service of faults as soon as possible if it cannot be fixed within 24 hours
– the outcome of checks should be made available to residents.
• Install and maintain a secure information box containing the name and contact details of the responsible person.
• Install way-finding signage visible in low light or smoky conditions identifying flat and floor numbers in the stairwells of relevant buildings.
In residential buildings with storeys over 11m in height, responsible persons will be required to undertake annual checks of flat entrance doors and quarterly checks of all fire doors in the common parts. In all multi-occupied residential buildings with two or more sets of domestic premises, responsible persons will be required to:
• Provide relevant fire safety instructions to their residents, including instructions on how to report a fire what to do once a fire has occurred, based on the evacuation strategy for the building.
• Provide residents with information relating to the importance of fire doors in fire safety. ECA, eca.co.uk
8 | February 2023 electricalcontractingnews.com @ElecConNews /electricalcontractingnews @ecn_magazine INDUSTRY NEWS
Tel 01924 227941 Email enquiries@yesss.co.uk Find your store yesss.co.uk/map YOUR ELECTRICAL SUPPLIES, SERVICE & SOLUTIONS YOUR TRADE WEBSITE Find us at yesss.co.uk Contact your local store for access to your trade account online features: • View your local store stock • Access to nationwide stock • View your saved pricing • Request a quote • Multi-quote ordering • Create 'Favourite' lists for your frequently purchased products • Click & Collect (within 1 hour) • View your account including quotes, orders and statements • Ability to make a payment on your trade account Do you have multiple engineers working for you? Ask your local store about a more customised experience Electric Vehicle Charging, Solar PV and Battery Storage Solutions Catalogue Edition 2 OUT NOW!
SAVE MONEY AND ENERGY WITH SUPPORT FROM TOOLSTATION'S GREEN TICK RANGE
Toolstation has created a range of energy saving essentials – products that trades and customers can use to upgrade their home, and take control of their bills, as the energy crisis looks set to continue in 2023.
The green tick range features over 200 products that help monitor and reduce energy usage around the home, including smart thermostat kits, LED bulbs, electric showers and more. As part of the range, Toolstation also offers top tips and advice on how to save energy around the home via a dedicated webpage, including how to build an energy efficient bathroom, and detailed insight into the benefits of smart tech.
A key focus within the range is the growing demand for smart home tech. A recent survey from Toolstation found that 45% of households see smart home tech as the solution to the energy saving crisis, whilst sales of its category are up by 182% versus last year.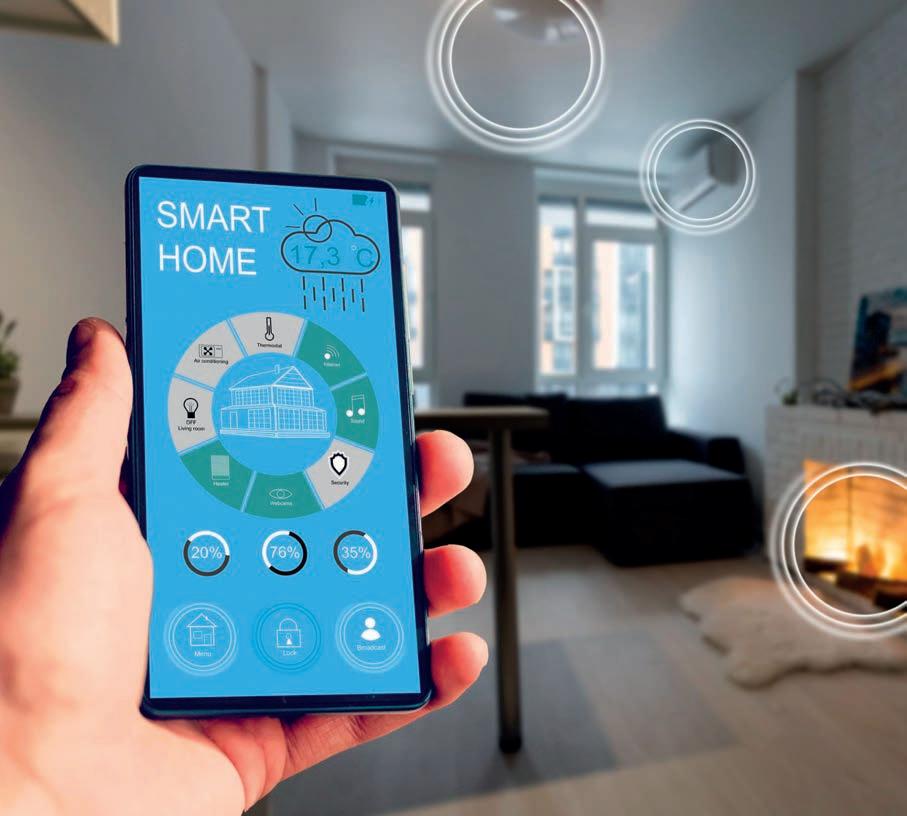 Toolstation, toolstation.com
SMART HOME TECHNOLOGY MARKET WILL GROW TO $10BN BY 2031
A new report from Guidehouse Insights examines the global market for smart home technology. The better known smart home applications include smart speakers to control lighting and advanced thermostats to reduce energy usage. But another class of solutions enhances the health and wellbeing of the residents in a healthy home: indoor air purifiers, consumer-healthy home equipment like CPAPs, and telemedicine, among others. All of the healthy home solutions satisfy the basic human need of improving quality of life. According to the report, smart home technology that enhances the health and wellbeing of residents is currently a $3.6 billion market that is expected to grow at a compound annual growth rate of 11.6% to $9.7 billion by 2031.
"The global revenue for healthy home technology is significant in that it is comparable to that of advanced thermostats," says William Hughes, Principal Research Analyst with Guidehouse Insights. "This rapidly growing smart homes segment helps healthy people stay well, supports people with chronic issues so they can avoid emergencies, and informs caretakers about any potential crises, so the elderly can remain in their homes as long as possible."
However, several barriers hinder faster growth in the market. A wide range of solutions at different price points can be confusing for consumers. Sales channels can sell only some of the solutions, and have the additional pressure of supply chain problems and a shortage of skilled labour. Furthermore, many of the benefits of home health technologies are hard to measure and quantify, according to the report.
Guidehouse Insights, guidehouseinsights.com
JTL DONATES £5,000 TO COMMUNITY PROJECTS
JTL has donated £5,000 to community projects nominated by its own workforce. The company presented cheques to three winning organisations, who were announced as: Dartford Royals Football Club, Blackburn Leisure Astronomical Society and Burton Rugby Club's Young Ambassadors Programme.
JTL's donation will go towards funding a new ground and space for equal opportunity teams at Dartford Royals Football Club, a new projector and TV for exhibiting presentations at Blackburn Leisure Astronomical Society, and tree planting for the Burton Rugby Club Young Ambassadors Programme, who wish to better offset the club's carbon footprint.
These organisations were all nominated, campaigned for, and voted on by JTL staff members. The opportunity comes as part of JTL's continued work in supporting community projects, particularly those relevant to younger adults, which has previously seen young engineers compete in a Land Rover challenge and an U13 girls football club breaking into a boys' league.
JTL will be following up with each organisation later in the year to see how the funding has contributed towards these projects.
JTL, jtltraining.com
MOVERS & SHAKERS…
Ed Almond has been announced as the new Chief Executive and Secretary (CES) of the Institution of Engineering and Technology (IET). Ed has worked at the IET for 21 years, having held the position of Director of Finance since 2006 and becoming interim CES last summer following Nigel Fine's retirement. Two senior team members have been appointed to new roles at TREND Networks. Dan Barrera, formerly Global Product Manager with TREND Networks has been appointed into the newly created role of Director of Product Innovation. Tim Widdershoven, who has been with the company for eight years and was most recently Marketing Director, has become International Sales Director.
Prolectric Services has announced the appointment of Rachel Preen as Managing Director, effective from 1 January 2023, taking over from Chris Williams. Rachel joined Prolectric in 2021 as Commercial Director to build on the company's reputation in the off-grid renewable lighting and power sector, following a six-year post as Head of Marketing, Business Development and Commercial Partnerships, with energy company Ecotricity.
10 | February 2023 electricalcontractingnews.com @ElecConNews /electricalcontractingnews @ecn_magazine INDUSTRY NEWS
Rolec EV's latest DC ultra-rapid charging station is intelligent, modular and features long-reach cables and a contactless payment terminal as standard.
O ering up to 160kW charging speeds, the ULTRACHARGE 160 is the ideal solution for public, workplace, fleet and highway infrastructure deployment.
www.rolecserv.com t: 01205 724754 e: enquiries@rolecserv.co.uk fleetcharging@rolecserv.co.uk Rapid EV charging The most cost-efficient and scalable DC charging solution on the market Dynamic power sharing Ideal for sites which require two vehicles to charge simultaneously Future-proof solution Easily upgradeable with 20kW power modules for future scalability OCPP 1.6 compliant Ability to integrate with any chargepoint management system/ app
Find out more! Stocked in the UK by
A SILVER CELEBRATION FOR KNIGHTSBRIDGE
New Year 2023 marks two important highlights for Knightsbridge, one of the UK's leading manufacturers of wiring accessories and lighting. First, the company is celebrating its Silver Jubilee –the 25th anniversary of its foundation in north London in 1998. And below you have a chance to win a stunning solid silver prize in a special ECN and Knightsbridge competition.
Since 1998, with 25 years' experience within the electrical industry behind it and more than 3,000 quality products on its books, Knightsbridge has gone on to be one of the UK's most popular brands, not least because of the high level of service offered by its customer team.
Always a pioneer in terms of both style, design and innovative technologies, Knightsbridge's comprehensive product ranges will enhance the amenity and finish of any domestic, commercial, or industrial space; and the company has evolved to become a major supplier of the highest quality solutions on the UK market today.
Knightsbridge's second highlight is the publication of its 25th Anniversary Edition catalogue, available to the trade now.
The handy 25th anniversary A5-sized, full colour publication is packed from cover to cover – over 3,000 items across nearly 500 pages, including over 400 new products –with new range developments, impressive innovations, and lots of inspiring ideas. Divided into easy-to-reference sections, the catalogue provides full product details along with high quality lifestyle and detailed product images.
New high design accessories reflect the evolving aesthetic of the home, with matt black, anthracite and smoked bronze finishes on electrical accessories and lighting now up there with more traditional items such as white and chrome, both polished and brushed.
The trend towards smart appliances is represented with a comprehensive range of commercial, domestic, and outdoor products that are easy to use and all controllable via one easy app, 'SmartKnight',
which is available from Google Play and the App Store. The app allows users to control all their lighting and wiring, and it works with Google Home and Alexa!
Latest lighting introductions include SpektroLED, the 40-in-one configurable downlighter that now comes in fixed and tilt versions; and the Torlan range of non-corrosive LED battens with variants ideal for residential, commercial, industrial, agricultural and other demanding environments. Further recent developments include a collection of recessed and surface-mounted downlights designed for light commercial, hospitality and high-end residential applications.
Outdoors, there's plenty to choose from – whether the wide range of weatherproof wiring accessories featuring robust, easy-to-operate switched sockets and fused spur units or stylish 20AX outdoor switches and outdoor enclosures. Wall lights and bollards are a great way of transforming patios, yards, and gardens into areas that can be enjoyed in the evenings, and all year round.
In a special Silver Jubilee competition, Knightsbridge has teamed up with ECN for a stunning competition with silver bars and coins, totalling thousands of pounds in value, to be won. One lucky verified electrical contractor stands the chance to win a 1kg bar of solid silver from the Royal Mint, worth (at the time of writing) over £850, plus runners up prizes of 10 one-ounce Britannia silver coins worth around £30 each.
For a chance to win a silver bar, or one of 10 silver Britannia runners up prizes, just answer the simple question.
Where is Knightsbridge's UK headquarters?
a) Doncaster
b) Dunstable
c) Daventry
d) Darlaston
Send your answer to action@facta.co.uk, with your name, address and telephone number, by 30 April when the winner and runners up will be chosen from all the correct answers.
Finally, to get your hands on the 25th Anniversary Edition of the Knightsbridge catalogue, simply visit mlaccessories.co.uk/ catalogue-request or give Knightsbridge a call on 01582 887760.
Knightsbridge, mlaccessories.co.uk
12 | October 2022 electricalcontractingnews.com @ElecConNews /electricalcontractingnews @ecn_magazine COVER STORY
Knightsbridge's 25th Anniversary Edition catalogue is available to the trade now
One lucky winner stands the chance to win a 1kg bar of solid silver from the Royal Mint
OUT NOW KNIGHTSBRIDGE 2023 CATALOGUE
INCLUDING OVER 400 NEW LIGHTING AND WIRING ACCESSORY PRODUCTS
CELEBRATING 25 YEARS SUPPLYING THE INDUSTRY
01582 88 77 60 mlaccessories.co.uk sales@mlaccessories.co.uk
UK'S FIRST ZERO CARBON MIXED USE SCHEME BANKS ON FHP'S EXPERTISE
FHP has been appointed to support the £2.5bn design and construction of the UK's first zero carbon mixed use development.
The move has seen FHP provide a package of RIBA Stage 5 electrical, mechanical, public health and design verification services for the Bankside Yards West project on the south bank of the River Thames. There, nine buildings that will provide housing for 650 homes along with 350,000ft2 of office and commercial, cultural and retail space and leisure amenities, are under development as part of an ambitious regeneration project set to transform the local riverside area.
A key feature of the plans is sustainability, with the main Arbor office complex built to deliver a carbon neutral operation and achieve BREEAM 'Outstanding' status. Through careful planning and design, 45% less carbon dioxide will be created during the building's operation while a 30% reduction in energy consumption will also be achieved when compared to standard buildings.
FHP was appointed to by MEP sub-contractor, TClarke, to provide MEP design expertise and technical services around the development of three new high-rise properties at the Western Yards site off Blackfriars Road.
FHP, fhpp.com
CRANFIELD UNIVERSITY APPOINTS PRINCIPAL CONTRACTOR
The successful relationship with Cranfield University continues for Briggs & Forrester Special Projects, as it has secured a new project acting as principal contractor.
Special Projects will provide a 'turnkey' solution to supply and install a hydrogen ready gas fired condensing boiler – a standby heat source to provide additional heat to its campus district heating system which will be located in the biomass boiler room.
The project will include the mechanical and electrical interfaces to the existing system, including remodelling of existing pipework to the district heating via connections to the low loss header in the biomass plant room. Electric power supplies will also be provided for the new gas fired boiler and associated plant.
Briggs & Forrester, briggsandforrester.co.uk
MAJOR CT AND MRI FACILITY FOR BASILDON UNIVERSITY HOSPITAL
TClarke has successfully delivered the complete turnkey solution for a new complex modern healthcare facility. Basildon University Hospital's requirements were for a 2250ft2, 13 Module CT and MRI facility to be installed within a central courtyard.
The project also involved LV infrastructure modifications and facilities, including a new AHU to support high risk group two patients, as well as full UPS infrastructure support.
Divisional Director, Nigel Thompson, commended the whole healthcare team for delivering another complex and advanced healthcare facility, demonstrating a wide range of specialist skills and operating successfully in and around a live healthcare environment.
"Nationwide, within our business we have the depth and range of specialist skills to take a major healthcare project from initial conception through a collaborative design process to excellent delivery of the completed facility. We understand the healthcare environment and clients place great trust in our teams to meet their levels of commitment and professionalism."
TClarke, tclarke.co.uk
14 | February 2023 electricalcontractingnews.com @ElecConNews /electricalcontractingnews @ecn_magazine CONTRACT NEWS
Ticking All The B xes! Complete Circuit Protection Solutions When you buy from a specialist… expect something special –the FuseBox range of metal consumer units and protection devices: • Consumer Units – from 4 to 45 ways • Single, Double and Triple bank boards • Type 1 & Type 2 Surge Protection • Arc Fault Detection • NEW TPN range – March 2023 • Fully compliant and 3rd party tested NEW Range Brochure Find Your Local Stockist Making Electricians Smile! fusebox.co.uk01563 533 554 Consumer Units Surge Protection MCBs AFDDs RCBOs RCDs
SPIE WINS CONTRACT WITH ALTRAD BABCOCK
SPIE UK has announced a new contract with Altrad Babcock, a specialist in the delivery of engineering, aftermarket, and upgrade services to the energy industry. The contract supplies facilities management services to three buildings located in Renfrew, Renfrewshire.
As part of the contract, SPIE UK will be responsible for completing mechanical and HVAC works, reactive services, planned and preventative maintenance, as well as lifecycle projects to three separate buildings, one of which incorporates a large manufacturing facility.
This is the first contract that SPIE UK has carried out for Altrad Babcock. Due to the high priority nature of the works carried out on site, this will require close management and communication for access and the delivery of planned preventative maintenance duties.
Gerard Hattie, Operations Manager at SPIE UK, says "This new commission highlights Altrad Babcock's trust in SPIE UK's track record for delivering successful project outcomes. We're excited to showcase our expertise by using our collective mechanical and HVAC engineering skills, applying best engineering practices and full compliance with the relevant codes of practice and legislation to deliver a functional and efficient service."
BURNS & MCDONNELL AWARDED THIRD NATIONAL GRID CONTRACT
National Grid has awarded engineering-led construction firm Burns & McDonnell an engineer-procure-construct (EPC) contract for the extension of a substation at Necton in Norfolk. The extension will allow offshore wind farm projects on the East Coast of England to be connected into the UK's energy network.
The project will be delivered by Burns & McDonnell under National Grid's RIIO T2 EPC Construction Framework for Substations, which is helping the UK adopt new forms of energy as it transitions to a net zero system by 2050. The upgraded substation will mean that three 1,320MW wind farms are connected into National Grid's network to power UK homes and businesses.
Burns & McDonnell was selected to be part of National Grid's EPC Construction Framework for Substations in February 2021. This is the company's third major contract award from National Grid under the framework, which will last a minimum of five years. In July 2022, Burns & McDonnell was awarded an EPC contract for the extension of a 275kV substation in Oldbury, West Midlands, and in October 2021 the firm secured a contract for the installation a 400kV substation located in Yaxley, Suffolk.
Burns & McDonnell, burnsmcd.com
TITANIC IMPACT CONTINUES
Titanic Belfast has appointed three local firms to carry out the major work involved in the £4.5m refreshment programme, which will see the latter part of the iconic Titanic Experience from The Aftermath through to the Ocean Exploration Centre being reimagined.
Interior fit-out specialist, Marcon – the company that delivered the fit out for the initial build in 2012 including the original Titanic Experience galleries – has been tasked with the bespoke joinery items and set work displays which will be manufactured in its workshop in Antrim. Lisburn based company Fabrite will carry out specialist construction work, with its appointment benefitting others within the supply chain as it has engaged a number of local businesses to assist with some of the work required including Harte Demolition, MMA Joinery and Braid Mechanical and Electrical in Ballymena as the mechanical and engineering partner.
Paul Dickson, Director of Braid Mechanical & Electrical comments, "We are delighted to be the MEP delivery partner on this project which will create 10 jobs for skilled tradespeople while also opening work experience and apprenticeship opportunities."
Titanic Belfast, titanicbelfast.com
16 | February 2023 electricalcontractingnews.com @ElecConNews /electricalcontractingnews @ecn_magazine CONTRACT NEWS
SPIE UK, spieuk.com
Metrel UK Ltd. Unit 16, 1st Qtr Business Park Blenheim Road Epsom Surrey KT19 9QN Phone: 01924 245000 E-mail: info@metrel.co.uk Web: www.metrel.co.uk Twitter-@MetrelUkLtd Facebook - @MetrelUk Instagram- metrelukltd Maybe we can help you WORK SMARTER not harder. The new Ring Continuity Adapter A 2214 from Metrel will speed up your measurement of r1, rn, r2 and R1 + RN, R1 + R2 by automating the process. • Line, neutral and PE resistance all measured at a single press of a button • Automatic calculation of (r1+rn)/4 and (r1+r2)/4 for easy results evaluation • Connect once, no need to change leads until all continuity tests are complete • Accuracy, with the easy-null capability for all test lead components • Speeds up ring final circuit testing Find out how we can help, call us TODAY on 01924 245000 or mail: info@metrel.co.uk for more information. Get more from your tester
SPARKING A SOLUTION TO THE UK'S SKILLED ELECTRICAL PERSONNEL SHORTAGE AMID ECONOMIC STRAIN
In the UK, the Electrical Contractors' Association (ECA) recently uncovered that, while order books continue to grow following the pandemic, a lack of skilled electrical personnel is hurting electrotechnical contracting businesses. 47% of respondents said that 'attracting the right calibre of people to the business' was their biggest worry, while 41% said their top concern was to 'retain existing staff'.
It is crucial that perceptions around the electrical contracting sector are changed. Research from 3M's 2022 State of Science Index (SOSI), which tracks attitudes towards science, found that while 91% of people globally agree that the workforce needs more skilled trade workers, 68% of the respondents say that although they respect people who pursue skilled trades, they would not pursue one themselves. Clearly, finding strategies to encourage talent into these vocations is vital to tackle the expanding skills gap in the electrical industry.
Generating interest in the classroom
Showing students what a career in the electrical contracting industry looks like today is imperative to attracting young people to the profession. The skilled trades industry has seen countless changes over the years, with technology transforming ways of working at every level. In a world that has become more digitised and dependant on electricity, innovation in the industry is rife with continuous changes to keep the sector on the cutting-edge.
Providing students with tangible opportunities to learn first-hand what a career in the industry now looks like can stimulate an interest in a skilled trade career from individuals who may have otherwise avoided this route. In the West Midlands, The HomeServe Foundation recently launched its 'Try a Trade' project to tempt more young people to become electricians. The initiative will help young people to understand the potential the industry offers while supporting small trade firms to take on a young trainee. The charity will work with career services, local trade firms and training providers to help school leavers learn more about a career in trades and match them to opportunities in the sector. Students will gain an awareness of the lucrative and in-demand vocations in the skilled trade industry, therefore fostering a curiosity in these career paths.
Re-energising role models
The latest Common Assessment Standard (CAS) from Build UK, Civil Engineering Contractors Association (CECA) and the ECA has recently been updated to include diversity requirements. This document is a pre-qualification questionnaire that is used by clients to assess the suitability of prospective bidders. Ultimately, diversity is becoming a prerequisite to doing business and an unavoidable factor for electrical contractors to address. This drive for equitable representation in the industry can be supported through the championing of positive and relatable role models. These individuals play an important role in influencing and inspiring future career choices to those who have not benefitted from previous insights into the sector.
Accessing familiar role models provides unrivalled value to students. Supported learning experiences allow individuals to communicate with those directly involved in the skilled trade sector and better understand the opportunities on offer in the industry. These tangible learning experiences will have a profound effect on inspiring career choice and ensuring a robust and diverse talent pipeline for the electrical contracting industry.
Company initiatives –a key component
Increasing the talent pool of skilled electrical personnel not only relies upon awareness and education, but also adequate support and incentives. Providing prospects
with a stable and ambitious career pathway will stimulate talent to pursue opportunities in the industry as they recognise the current and future value of these vocations. Organisations must support those who enter a skilled trade programme or access a course with benefits, such as scholarships, to encourage prospective talent to continue along this career trajectory. For example, 3M's Skilled Trades Scholarship celebrates students who choose to pursue skilled trade occupations, particularly those from underrepresented groups, whilst The Institution of Engineering and Technology's Power Academy celebrates students who choose to pursue electrical and power engineering at leading UK universities. The importance of electrical contractors to the economy and wider society cannot be underestimated – company-backed initiatives are a necessary means of providing businesses better access to skilled trade employees, whilst simultaneously helping to ensure equitable access to these career paths.
By combining education, awareness, and adequate support, organisations can begin to resolve the problematic skills gap that currently threatens the electrical contracting sector in the UK. The skilled trade industry as a whole is still being viewed with outdated attitudes that require a combined effort from corporations, schools and higher education facilities to change. Shifting these perceptions will help to establish a robust and diverse talent pipeline of skilled electrical personnel for years to come.
3M, 3m.co.uk
18 | February 2023 electricalcontractingnews.com @ElecConNews /electricalcontractingnews @ecn_magazine TRAINING
Sarah Chapman, Technical Leader at 3M, and advocate for diversity in STEM, fears that if left unchallenged, the shortage of skilled tradespeople could hinder success within the industry and will only be amplified further as the cost-of-living crisis rages on.
Supported learning experiences allow individuals to communicate with those directly involved in the skilled trade sector
From fire rated fixings and clips to UPS solutions
Fire Rated Cable Fixing and Clips
• Cable clips which comply to 18th Edition regulations
• Safely secure and route your cables
• Different dimensions and pack sizes are available
CMW can support all of your installation projects
Cable Management Warehouse Ltd
Units 5/6 Arkwright Road Industrial Estate, Bedford, MK42 0LQ
Tel: 01234 848030
Unit 4 Royston Centre, Lynchford Road, Farnborough, GU12 5PQ
Tel: 01252 917300
Email: sales@cmwltd.co.uk
Website: www.cmwltd.co.uk
UPS, Power & Energy – Riello UPS's
• Single-phase and three-phase models
• 400 VA to 6.4 MVA
• Applications ranging from home offices to large industrial plants to data centres
VAN THEFT SET TO DOUBLE BY 2030 — MAKE SURE YOU ARE NOT A VICTIM
With van theft on the rise and expected to double in the next decade, Matthew Parton, Product Development Manager with security products supplier, ESP, offers some advice to contractors on how to protect their most valuable assets.
According to recent research by UK price comparison website, Compare the Market, levels of van theft are predicted to double to 20,000 in the next decade – after an 81% increase was seen from 2015 to 2019.
Using UK van theft data, it has predicted that the number of vans stolen each year will rise to 20,000 by 2030, with an average of 56 vans stolen each day in the UK – a 70% increase from predicted 2022 figures.
Unsurprisingly, tools are the most commonly stolen items from van break-ins. Tool theft is a problem that many tradespeople face, losing some of their most important tools to crime. This hurts businesses and forces tradespeople to invest even more into equipment for their work. Nearly 67% of break-ins include having tools stolen, and research shows that only 1% are ever recovered due to their high resale value, leaving a devastating impact on tradespeople and their ability to do their job.
ESP shares some of the advice that is available on how to prevent tool theft:
• Never leave your tools in your van or vehicle overnight – where possible, store them in a locked premises/site unit when working away from home or take them home with you.
• Invest in a sticker – you can buy an inexpensive notice that says 'No tools left in van overnight' which can help deter thieves from attempting to break into your vehicle.
• Check your vehicle's alarm regularly – make sure the alarms and locking features on your vehicles are working and noises can be heard loudly and attract attention when sounding.
• Have an immobiliser fitted to your vehicle or use a steering wheel lock – some thieves might try to take the whole vehicle and not just tools.
• Use a good quality lock/padlock on rear doors.
• Park your van in a locked garage.
If you aren't able to park your van in a locked garage, park it close to the side of the house
or wall so that is difficult to open the doors sufficiently, thus deterring thieves from getting or seeing in. If it is on the driveway, make sure it is a well-lit area and consider installing a smart floodlight or CCTV system to deter thieves and record any suspicious activity. An example of a smart floodlight is one from ESP's Fort Smart Security range. The Fort Wi-Fi Smart Security Camera with Floodlights has a powerful 2000lm light output (25W) and offers full 1080p HD live view and recording – with a motion activated video record.
CCTV technology is advancing all the time and ESP now offers the latest 24/7 colour CCTV systems which will provide sharp detail, in colour, day or night. When it comes to CCTV security, colour-related information can play a vital role in identifying the detail of activities, particularly in the hours of darkness. Conventional cameras with infrared lighting will only provide black and white images for night-time monitoring. A colour CCTV system could be the key to identifying and catching the perpetrators and retrieving any stolen goods.
ESP, espuk.com
20 | February 2023 electricalcontractingnews.com @ElecConNews /electricalcontractingnews @ecn_magazine KEY ISSUE
"Tools are the most commonly stolen items from van break-ins"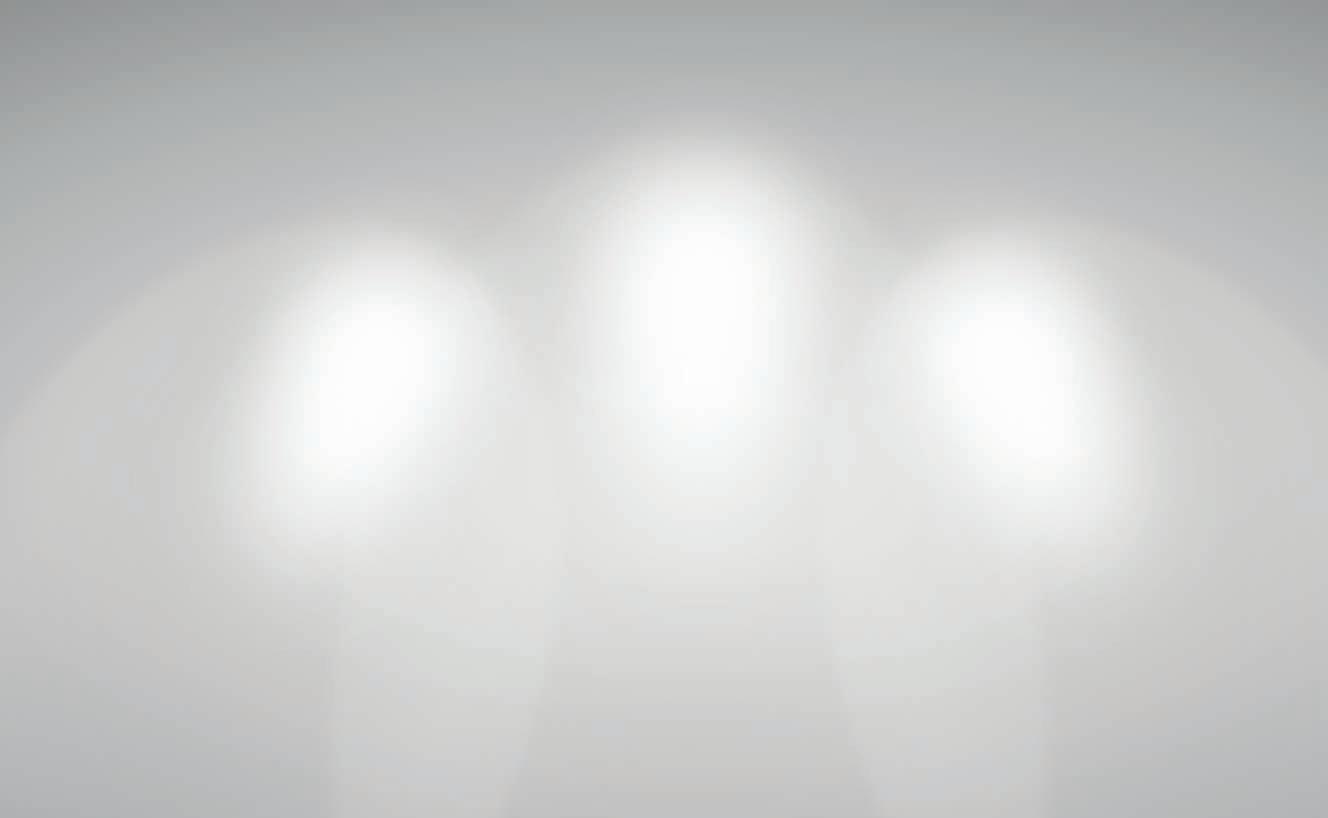 Lasnek Ltd, 1 President Way, Luton, Bedfordshire, LU2 9NR Tel: +44 (0) 1582 425 777 Stainless Steel Cable Management Systems Distributed by Tough Flexible Galvanized Steel Conduit Plain or vacuum coated in PVC, EVA or Polyurethane Up to IP69 when used with DKC glands High impact resistance Electrical continuity guaranteed Patented "Rapid Fit" Quick connect couplings Helically wound with smooth core IMQ, CE & UKCA FLEXIBLE CONDUITS and FITTINGS : 01785 818600 f t : 01785 811900 e: sales@switchtec.com www.switchtec.com Follow us on:
MER INCREASES EV CHARGING ACCESSIBILITY ON THE ISLE OF WIGHT
Charge point operator, Mer, and installer, Joju Charging, have signed up to a project with the Isle of Wight Council to provide different types of charging across the island, which includes the upgrade and expansion of some historic infrastructure and expanding charging coverage across the whole island.
The Isle of Wight is a popular tourist destination. Car ferries and passenger services bring visitors from ports in Portsmouth, Lymington, Southampton and Southsea. As many homes and holiday cottages have on-street parking only, many residents and visitors cannot charge their EVs at their home or holiday accommodation. Thus, there is a need for public charging.
The project includes the installation of 10 dual on-street fast chargers, which are tailored towards local resident use and supported by OZEV and IWC funding. Charger
locations have been chosen in line with local resident demand, which means they will be especially useful for those without off-street parking and also help to encourage the EV transition for residents who cannot benefit from home charging. Charger locations include Newport, Cowes, Ryde and Ventnor.
Karl Anders, Managing Director at Mer UK, says, "When local authorities work well with their communities to expand the local charge point network and increase accessibility for those who cannot access EV charging at home, it acts as a great incentive to improve public confidence in the adoption of EVs."
In addition to this, Mer is fully funding the installation of seven standalone rapid chargers, and 16 dual fast chargers in public car parks across areas such as Newport, Ryde, Shanklin, Sandown, Cowes and Yarmouth.
Councillor Phil Jordan, Cabinet Member for Infrastructure, Highways and Transport at the Isle of Wight Council says, "I am delighted and encouraged
that the first seven on-street electric vehicle charge points are now available for residents to use, and we look forward to increasing this number. We have been receiving a growing number of requests from both residents and visitors for public charging facilities and through our partnership with Mer and Joju we are planning and working towards meeting the demand as fast as we are able."
Transitioning to electric transportation is noted as a factor in supporting the achievement of the council's climate goals. Its aim is to meet net zero by 2030 in its own operations, and net zero in emissions by 2040 across the area. The Isle of Wight Council's Climate and Environment Strategy 2021-2040 includes increasing the number of public rapid and fast charge points to at least 72 sockets in council and supermarket car parks and petrol stations, and ensuring one socket is available per eight households by 2040 via on-street charging.
Mer, uk.mer.eco
22 | February 2023 electricalcontractingnews.com @ElecConNews /electricalcontractingnews @ecn_magazine PROJECT FOCUS
The Isle of Wight Council is expanding its EV charging offering with Mer and Joju Charging, to support those without access to off-street parking and visitors to the Island.
Due to popular demand Selectric have extended their 5M-PLUS range with the new finishes Matt Black and Antique Brass
• Over 300 GRID360 products to accompany the 5M-PLUS range
• Metal screwless clip on covers
• Integral gasket on each plate
• LED neons
• Soft edge metal rockers
• Metal spur covers
• 5 year plate guarantee
• NEW Sustainable packaging; 5M-PLUS products now come in PP5 bags & biodegradable cardboard boxes
Available from
Antique Brass Tel: +44 (0)161 745 7777 Fax: +44 (0)161 745 2777 Email: sales@selectricuk.co.uk Web: www.selectricuk.co.uk
Matt Black &
NEVER LOSE SIGHT OF THE IMPORTANCE OF QUALITY ASSURANCE AND SERVICE
CW: Tell us about yourself and how you got into the sector
NB: I have been working in the electrical industry for over 20 years. I joined MEM (now Eaton Electrical) in 1998, as a Materials Manager, after previously working in the automotive sector. Involved in the majority of Eaton European acquisitions, my role moved into sales/marketing positions in the UK, with secondments in Europe, USA and the Middle East. I moved to Contactum in 2015 and have seen many changes as the company looked to establish itself again as a UK manufacturer and recognised supplier of quality products in the electrical sector.
CW: For those who may not know, can you give us an overview of the work that Contactum does?
NB: Contactum was founded in 1936 and, for over 60 years, supplied wiring accessories direct from its London HQ in Cricklewood and established itself as one of the UK market leaders in switches and sockets. Changes to market conditions and demands saw the business diversify and offer single phase circuit protection products. With growing pressures within the economy, in 2008, the business was acquired by Alfanar, a multi-billion dollar organisation supplying electrical, construction and renewables into the Middle East and global markets. Its purpose was to own a 'UK' brand and develop its presence further across EMEA.
CW: Tell us about your current role – what are you responsible for and what does the normal working day consist of?
NB: I am responsible for the sales and marketing functions in the UK. This includes external and internal sales, customer services, commercial, pricing and quotation management, marketing promotions, e-commerce, social media and websites. So my days are not boring! We are a relatively small team, but believe in collaborative working, ensuring processes and procedures are adhered to – but importantly all members of the team are aware of strategic goals and objectives.
CW: What are the best things about your role? What are the most challenging?
NB: Overseeing the introduction of new products into the UK market and development of manufacturing within
the group is a key strategy we benefit from. This allows myself and the team to leverage sales opportunities and grow the Contactum portfolio. The most challenging is the supply of non-compliant products into the UK. We live in a price sensitive world, but should never lose sight of the importance of quality assurance and service.
CW: What are you most proud of working for Contactum?
NB: Quality is central in everything we do. It makes me proud we have the capability within the group for inhouse testing, verification and compliance to the relevant product standards. This, coupled with external third party type testing, gives our customers assurance and confidence that Contactum products are safe.
CW: How has COVID-19 affected the industry? What are the positives to come from the pandemic?
NB: The main effects that we have experienced are that the supply chain has needed to have better planning of raw material and component parts, to ensure continuity of supply. From a business perspective, Contactum was more fortunate than some as the construction industry in the UK remained operational, which meant we could continue to supply product throughout the pandemic. This also allowed us increased access to new markets, and we are proud that we were able to support Nightingale hospitals with products via electrical distributors or medical OEMs. Post shutdowns, these new relationships have been maintained and increased the awareness of our product and service offering.
CW: Aside from COVID-19, what have been the biggest changes across the industry in recent times? What will be the biggest changes in the future?
NB: The introduction of Amendment 2 to BS7671 has been the biggest recent change for circuit protection suppliers in the industry. The full introduction in September 2022, has seen a shift in demand of what products are being supplied and, as a result, these changes to the regulations are making UK installations and its consumers safer. One change Contactum decided to implement early was to standardise Type A RCD devices across our range. We felt it important to raise awareness to our customers
and end clients of the improved safety these devices offer prior to the change requirement date. New and updated regulations to improve safety will always be a big driver for change, and the growing demand of smart technology will also have significant impacts within our industry.
CW: What's next for you and for Contactum?
NB: To continue promoting the Contactum brand in the UK and export markets through a strategic approach of supporting our distributor network, working with contractors and specifiers through partnerships to gain increased awareness and market share. We have great products, security of in-house manufacturing (circuit protection, wiring accessories and EV), and we will continue to grow by leveraging the groups' product portfolio and introduce the Alfanar brand into new markets in the UK.
CW: What do you think are the most exciting products or technologies coming to the market?
NB: As mentioned previously, the new regulations have created a safer and more sustainable environment, but this also sees new products such as arc fault detection devices, EV car chargers and smart technology being introduced. The consumer unit is the 'electrical hub' of the home and, with the growth of smart technology, I anticipate a significant integration of these two technologies to give the home owner greater access to information and control of electrical consumption. This, alongside the introduction of smart switching, will change the way we interact with our homes.
CW: Do you have any career advice for anyone starting out in the industry?
NB: Keep it simple, understand the fundamentals, the market, the products within it and the regulation that holds it all together. Become an 'expert' in your field and you will be a resource to your customer.
CW: What are your interests away from work?
NB: Spending time with my family, including two grandchildren. It's important that we never lose sight of the balance between work and home life. Contactum, contactum.co.uk
24 | February 2023 electricalcontractingnews.com @ElecConNews /electricalcontractingnews @ecn_magazine INTERVIEW
Carly Wills talks to Nigel Birch, Contactum's Head of UK Sales about life at Contactum.
The Circuit Protection Solution
The Circuit Protection Solution
Contactum's Defender range allows the Distributor, Contractor & Specifier to access a premium Circuit Protection solution. This is complimented by a full range of supporting devices including MCB's, Compact RCBO's, AFDD's & Surge Protection.
Contactum's Defender range allows the Distributor, Contractor & Specifier to access a premium Circuit Protection solution. This is complimented by a full range of supporting devices including MCB's, Compact RCBO's, AFDD's & Surge Protection.
Consumer Units & Distribution Boards are produced in- house with independent Third Party Type Test Certification.
Consumer Units & Distribution Boards are produced in- house with independent Third Party Type Test Certification.
Lighting & Power Distribution Boards for compliance with Part L2 of the building regulations in non-domestic installations.
Lighting & Power Distribution Boards for compliance with Part L2 of the building regulations in non-domestic installations. Defender 1.0
& Safety at its most competitive
Defender B A cost effective solution for LV Distribution
2.0
to aid
Installers & End Users
2.0 Enhanced to aid Specifiers, Installers & End Users
www.contactum.co.uk sales@contactum.co.uk 020 8208 7400
Quality
Defender
IP66
Enclosed Switches Power &
Distribution Boards www.contactum.co.uk sales@contactum.co.uk 020
IP66 Steel Enclosures
Metal
Lighting
8208 7400
Defender
Quality
Defender
Enhanced
1.0
& Safety at its most competitive
Specifiers,
IP66
Enclosed
Power
Defender B A cost effective solution for LV Distribution IP66 Steel Enclosures
Metal
Switches
& Lighting Distribution Boards
SEVADIS MAXICHARGER AC 7.4KW EV CHARGER UP FOR GRABS
Award-winning for its sophisticated aesthetics and optimal functionality, the MaxiCharger provides installers with an easy-to-install experience, whilst also providing end-customers with a seamless EV charging journey.
The MaxiCharger AC 7.4kW is equipped with built-in PME fault detection (PEN protection), eliminating the requirement for an earth rod/electrode, thus making installation quicker and, most importantly, safer for both the installer and the customer. Complete with static load management and dynamic load balancing capabilities, the MaxiCharger offers a
solution that meets the requirements of all electrical supply requirements, whether that be for a domestic or commercial application.
Operated by either a smartphone, or an RFID card/fob, the MaxiCharger allows for straightforward charging.
Available in its standalone wall-mounted solution, or in a pedestal/pillar application, the MaxiCharger offers versatility – a modular EV charging solution which caters for the evolving requirements of the industry. Future-proofed and feature-packed, the MaxiCharger's OCPP compliance enables integration of OCPP compliant smart back-office management systems, allowing users of the EV charging point to control and manage their charging activity and behaviour.
For your chance to win, simply answer the following questions correctly.
1. How many EVs were reported to have been on the roads last year?
a) Over 1m
b) Over 500,000
c) Over 1.5m
December Competition
The
Last year, the MaxiCharger was awarded the prestigious Red Dot Design Award; a testament to both Sevdis and Autel's (manufacturing partner) dedication and determination to design, develop and deliver an all-encompassing EV charging solution, without compromising on design and aesthetics.
2. What does the acronym BEV stand for?
a) Basic Electric Vehicle
b) Battery Electric Vehicle
c) Big Electric Vehicle
3. Which year was the MaxiCharger launched in the UK?
a) 2020
b) 2021
c) 2022
of the
Closing date
All entries must be returned by 28 February 2023. The editor's decision is final. For the full terms and conditions, visit electricalcontractingnews.com/ competition-terms.
The name of the winner will be published in the April issue of ECN. *Prize not exchangeable.
To enter, please complete the form below and post to: ECN Competition, All Things Media Ltd, Suite 14, 6-8 Revenge Road, Lordswood, Kent, ME5 8UD. Alternatively, you can enter online at electricalcontractingnews.com/competition or email your answers and contact details to: carly@allthingsmedialtd.com.
The answers to February's competition are:
Personal Details Name Company Name Address ................................................................................Postcode Tel Mobile E-mail.....................................................................................................................................
1. 2. 3.
Contact Preferences YES, I would like to receive the ECN newsletter YES, I would like to subscribe to ECN magazine YES, I would like to share my data with Sevadis Signature Date
To register to receive your copy of ECN each month, visit electricalcontractingnews.com/subscribe COMPETITION
winners
December competition – a five-piece C.K Tools Dextro Glo Screwdriver set and a Wide Field Head Light bundle – were James Kelly, John Barrett, Chris Filmer, Satnam Singh and Alex Watson.
Here's your chance to win the ideal EV charging point for your next domestic or commercial installation project.

February 2023 | 27 1 2 2 2 2 2 2 7 7 6 17 11 8 7 8 7 15 16 16 3 3 3 3 12 14 4 4 4 4 4 4 4 2 5 5 3 email: sales@espuk.com visit: www.espuk.com call: 01527 515150 NO MORE GUESS WORK 24/7 Colour CCTV that won't miss any detail during the night ECN November Additional ad - 247 Colour CCTV.indd 1 13/10/2022 16:10 SPECIAL FEATURE FIRE, SAFETY & SECURITY supported by @ElecConNews /electricalcontractingnews @ecn_magazine electricalcontractingnews.com
ARE YOU MAKING THE MOST OF THE CONTINUED GROWTH IN CCTV?

According to the Electronic Security Systems and Admission Control Market Report
UK 2021-2025 from AMA Research, the market for electronic security products and services grew steadily between 2015 and 2019, before a sharp contraction in 2020 caused by the COVID-19 pandemic
Colour CCTV
That won't miss any detail during the night
and its impact on the construction sector and on economic activity more generally. The report describes the UK electronic security market as mature, especially in the non-residential sector, in terms of the proportion of premises that have some form of security equipment installed. This means that demand for replacement and upgrades is the key feature of the market and accounts for the majority of end-user sales.
Technological developments have driven the replacement market, with heavy expenditure on R&D a key characteristic of the market. Leading technological trends include improvements in image quality, thermal imaging, artificial intelligence (AI), deep-learning analytics for CCTV, cloud-based solutions for video management systems, and facial recognition and other biometrics for access control. The COVID-19 pandemic has
28 | February 2023 SPECIAL FEATURE electricalcontractingnews.com @ElecConNews /electricalcontractingnews @ecn_magazine
24/7
www.espuk.com ECN November strip ads - 247 Colour CCTV.indd 1 14/10/2022 09:57
As the CCTV market continues to show strong growth, ESP is encouraging contractors to think big and take advantage of ESP's higher specification systems for larger, commercial projects, and the company's growing support services.
generated further development of specific applications such as management of crowd density and touchless access control.
With CCTV accounting for the largest part of the electronic security sector, there is plenty of opportunity for contractors and wholesalers to take a share of this growing market. For many installers working within the electrical industry, CCTV will be seen as a security solution mainly for the domestic end of the market. However, according to ESP, with the right knowledge of the products, solutions and support services available to satisfy larger, more complex projects, contractors are in a prime position to take on more ambitious security schemes.
This is where it pays for contractors to partner up with a reputable supplier who can not only provide a comprehensive range of security solutions, but also has the expertise and experience in the planning, design and ongoing support that will reassure contractors that they will be providing the best possible security solution for their clients.
Glorious technicolour
ESP has been supplying CCTV solutions for the professional installer market for over 25 years and continues to invest in the development of the range to make sure that contractors have access to systems that harness the latest technologies, are quick and easy to install and boast a raft of features and benefits. The latest development of the category saw the launch of the 24/7 Colour IP POE CCTV range, which takes the company's CCTV offer to another level.
When it comes to CCTV security, colour-related information can play a vital role in identifying the detail of activities, particularly in the hours of darkness. Conventional cameras with infrared lighting will only provide black and white images for night-time monitoring. This can result in people or vehicles, for example, appearing blurred and blending into the background, making it difficult to discern crucial elements. Providing sharp detail, in colour, day or night, ESP's 24/7 colour CCTV range is designed to offer superior, reliable and straightforward installation solutions for a range of applications from domestic through to larger and more complex commercial projects.
With a total of 12 cameras offering a choice of 2MP, 5MP and 8MP resolution options, as well as a broad range of 8MP NVRs consisting of 4, 8, 16, 32 and 64 channel models, ESP really does have a range of security systems to cover all applications.
The design service is able to generate computer generated models of a system's live view from the cameras
Superior image quality
The cameras use low light image sensors, which are able to use background light to produce a colour image in reduced light environments. If the background light is insufficient for the low light image sensors to produce a colour image, the white LEDs on the cameras have the facility to activate by virtual line crossing and permitter intrusion set by the user. By providing 8MP recording, the NVRs offer support for high resolution cameras in record, playback and live view modes.
The 24/7 Colour IP POE CCTV range sits alongside ESP's established CCTV offer which comprises the HDView IP PoE 5MP range, designed for larger and more complex commercial projects, and the Rekor IP PoE 2MP range, which is tailored for the domestic market.
Free design service
For these CCTV projects that require larger systems and specific cameras, ESP believes that pre-planning is vital and that producing and working to a professional design will mean the best possible system is specified to get the most effective results on site. The design service is able to generate computer generated models of a system's live view from the cameras, a useful tool to ensure a client will have a good understanding of the camera angles and views before committing to the system. As well as providing computer generated
previews from the camera locations, the service will provide recommendations for the total amount of cable required for installation, suitable hard drive capacity and will also highlight the record duration, resolution and ESP camera part number required – making specifying an installation simpler.
With access to ESP's comprehensive range of sophisticated CCTV systems, the support of a highly experienced technical team and a free specialist design service at their fingertips, contractors have all the tools they need to satisfy even the most challenging CCTV projects.
ESP, espuk.com
Colour CCTV
That won't miss any detail during the night
ESP has been supplying CCTV solutions for the professional installer market for over 25 years
February 2023 | 29 SPECIAL FEATURE FIRE, SAFETY & SECURITY @ElecConNews /electricalcontractingnews @ecn_magazine electricalcontractingnews.com
24/7
www.espuk.com ECN November strip ads - 247 Colour CCTV.indd 2 14/10/2022 09:57
HAZARDOUS AREA CERTIFICATION AND THE PHASING OUT OF ATEX CERTS
Tal Hopkins, Principal C&I Engineer/Technical Director at C&P Engineering Services shares his thoughts on Hazardous Area Certification and the eventual phasing out of ATEX certs, following the UK's departure from the EU.
With further delays recently announced to the long-awaited deadline for the UKCA conformity assessment scheme, and with it, a stay of execution allowing the continued sale of CE marked products until 31 December 2024, Tal says that he couldn't help be reminded of the frustrations voiced throughout the hazardous area industry regarding the decision to abandon the well-established European ATEX product certification scheme in favour of something new and quintessentially British. He is referring to a brand new UKEX certification scheme, created solely for hazardous area equipment that will be installed in Britain only, which, as a result of its introduction, would also require the recertification of all new/modified electrical (and non-electrical) equipment for use in potentially flammable atmospheres.
We are facing further delays to the brand new 'Britain only' UKEX Hazardous Area product certification scheme
Rather than creating a new dedicated scheme for UK products, most people in the industry would agree that upon exiting the European Union, there were two very workable options with regard to how we might approach future product certification for equipment installed in such dangerous environments:
1. Retain ATEX product certification –admittedly following Britain's withdrawal from the EU this would also mean the UK no longer being invited to influence European policy, and being forced to adopt any future changes to the ATEX scheme gracefully whether we agree or otherwise. However, for all its faults and additional marking requirements, the ATEX scheme is well established and well understood by engineers across the UK, having been in place for 20+ years.
2. Join the global IECEx product certification – as with ATEX, the IECEx is now very well established and very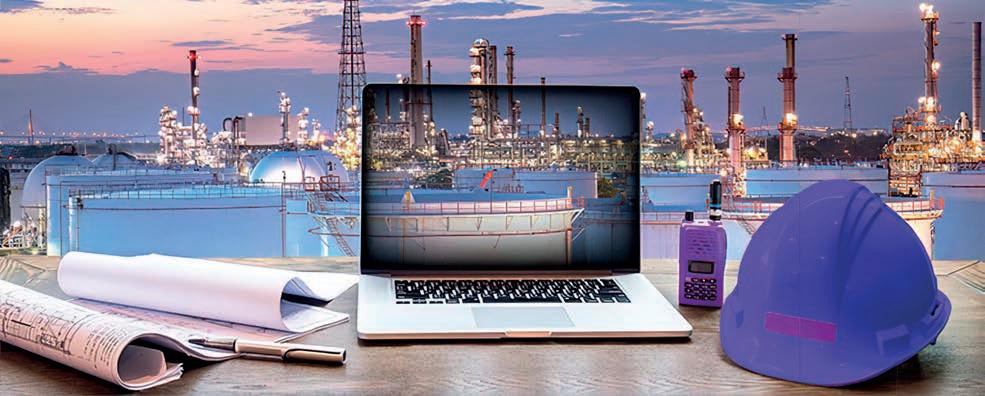 similar to the ATEX scheme we, in the UK, are familiar with, but with the added advantage that all IECEx product certs are available, free of charge, at the touch of a button via the IECEx website. Admittedly, this option might also bring with it an end to systems integrators, manufacturers, end users et al self-certifying electrical equipment for use in Zone 2 and Zone 22, but by joining this scheme it would bring the UK in line with the rest of the world, and with it, much closer links to a truly global market place, no longer constrained by those overly restrictive European trade borders that we were told during successive Brexit campaigns were holding the UK back from re-establishing itself as a global industrial powerhouse.
And yet it seems that with no little or no consultation with the industry, we are in a position today facing further delays to that brand new 'Britain only' UKEX Hazardous Area product certification scheme, which one can only assume has been delayed in line with the UKCA deadline, adding even more confusion about what is permitted to be installed in such dangerous environments and when. Much to the frustration of engineers and manufacturers alike!
Tal says that it would certainly appear to him – as with many of the decisions made in the corridors of Whitehall, in the rush to finalise the Brexit divorce papers – we have thrown the baby out with the bathwater and taken the UK in entirely the wrong direction, but hopefully the delay to its implementation will give an opportunity for the hazardous area industry's voice to be heard and for common sense to prevail.
C&P Engineering, cpengineering.co.uk

30 | February 2023 SPECIAL FEATURE FIRE, SAFETY & SECURITY electricalcontractingnews.com @ElecConNews /electricalcontractingnews @ecn_magazine
24/7 Colour CCTV That won't miss any detail during the night www.espuk.com ECN November strip ads - 247 Colour CCTV.indd 1 14/10/2022 09:57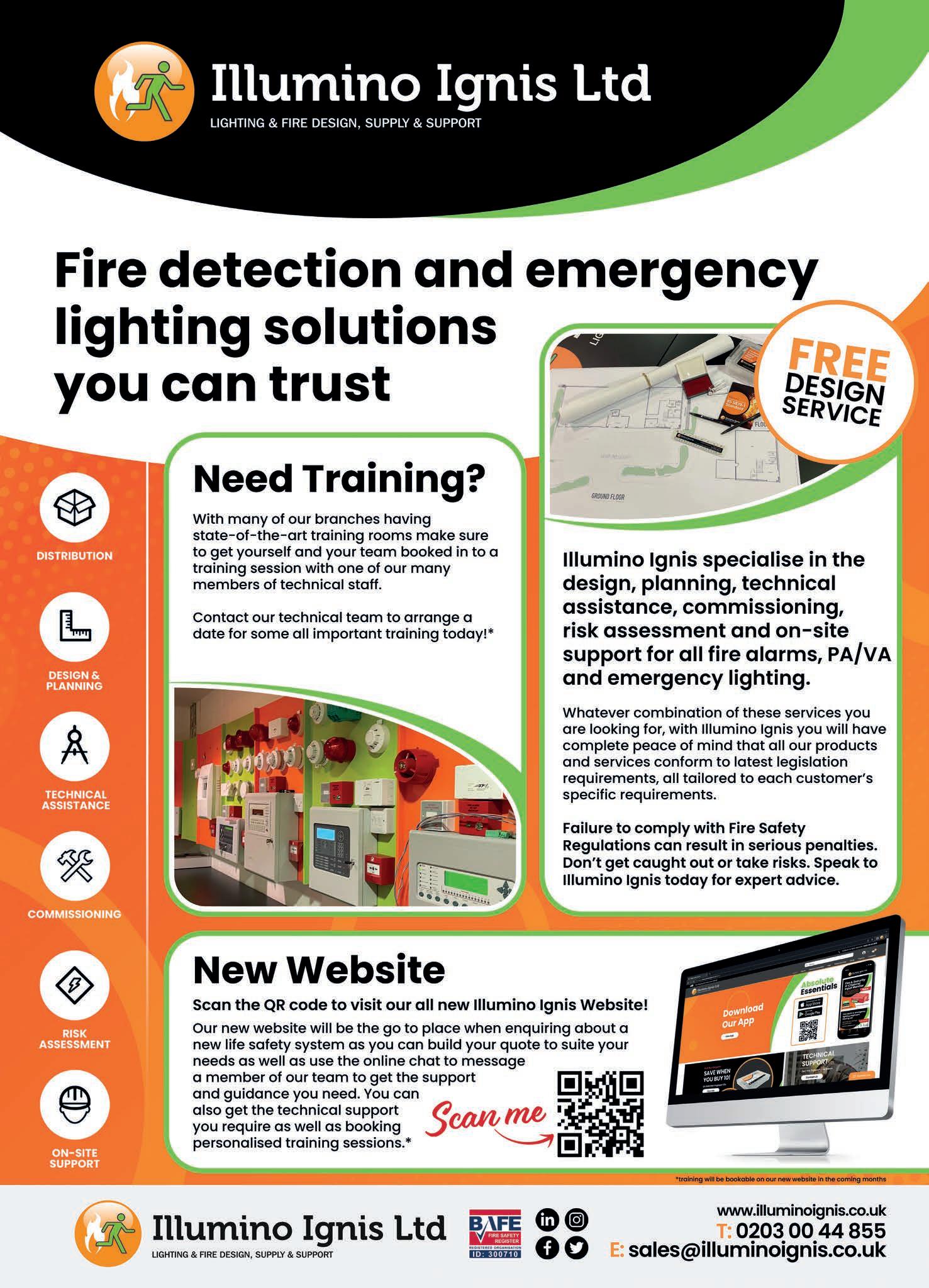 THE IMPORTANCE OF WET WEATHER ARC FLASH PPE
Personal protective equipment (PPE) is a vital last line defence, helping to shield wearers from injury. Whilst this equipment can vary across different workplaces, for those in the electrical industry, PPE specific to arc flash events must be considered, writes
Arc flash events can occur when there is a rapid release of energy due to a fault caused by a short-circuit between two energised conductors. The electrical arc that occurs reaches up to 35,000 degrees Fahrenheit. Not only is this four times as hot as the sun's surface, but there is also the risk of air ironising, which makes it a harmful gas when in inhaled.
Whilst risk assessments and safety procedures are in place to prevent these events occurring, should it happen PPE is hugely important.
Expert in critical safety, Reece Safety, says that particular attention must be given during the winter months as adverse weather can affect working conditions, and as such, arc flash PPE specific to wet weather should be implemented.
"Due to the extreme temperature that happens when an arc flash occurs, there is a high risk of clothing igniting and causing severe skin burns, along with potential for injury through inhaled gases, blinding light, flying shrapnel, shock
waves and thermal radiation," explains Andy Graham, Managing Director at Reece Safety.
"An arc flash can be initiated with contamination over insulated surfaces, deterioration of equipment or accidental contact. Therefore, factors such as wet weather can add additional hazards to already dangerous working environments, and employers need to take this into consideration when selecting the correct personal protective equipment."
He goes on to say, "Waterproof wet weather arc flash clothing provides further protection for those working with electrical equipment."
Wet weather arc flash PPE to consider
Opting for waterproof work jackets which meet standards listings will ensure you're protected from arc flash events, but will also provide comfort for wet weather work. Designed from arc flash and flame-resistant fabric, not only will these offer paramount protection, but well-designed waterproof work jackets will
Reece Safety
also have elements designed for ease of wear such as elasticated inner cuffs, radio loops and adjustable or detachable hoods.
When it comes to waterproof work trousers, many providers now have something available for most budgets and situations. "Employers should opt for a range which is also fully inclusive sizing wise for maximum comfort", adds Andy.
He adds that the trousers should be made from "flame-retardant fabric and offer water and windproof features for winter weather."
Waterproof work salopettes should be designed with benefits such as breathability, Velcro fastening front pockets and detachable braces to provide ultimate comfort and convenience for employees.
Employers should be choosing the correct PPE garments which meet the EN standards for the correct arc rating required.
Regardless of the weather, base layers must be worn under switching suits and other arc flash garments to provide the most effective level of protection to the skin, as well as providing extra insulation.
Reece Safety, reecesafety.co.uk
32 | February 2023 SPECIAL FEATURE FIRE, SAFETY & SECURITY electricalcontractingnews.com @ElecConNews /electricalcontractingnews @ecn_magazine
24/7 Colour CCTV That won't miss any detail during the night www.espuk.com ECN November strip ads - 247 Colour CCTV.indd 2 14/10/2022 09:57
WE ARE THE GLOBAL MEMBERSHIP ASSOCIATION THAT SERVES THE HOME TECHNOLOGY INDUSTRY
ADVOCACY
We position the smart home industry as essential to homeowners, allied trades, and governments.
CONNECTION
We connect the professionals who connect our homes around the world.
EDUCATION
We develop content to share knowledge and raise the bar on industry best practice.
Scan to discover more:
WATCHFUL EYENOR KEEPS GUESTS SAFE

The Grove Hotel is a notable part of the Bournemouth Hotels Group, located in the central yet quiet area of East Cliff in Bournemouth. Just a mile from Boscombe Beach, it has benefited from significant improvements of late. In addition to 90 en-suite bedrooms with private facilities and individual car parking spaces for guests, the hotel is proud to boast having some of the leading wheelchair and client access facilities in the UK. Its conservatory and serene garden are also peaceful spots to spend quality time in.
Avoiding disruption
With a constant stream of new people, hotels demand a comprehensive surveillance system to ensure the safety of their premises, their staff, and, most importantly, their customers. However, the most demanding aspect of working in a live hotel setting is ensuring that work being undertaken doesn't create inconvenience to its guests or operations. As a result, the major challenges at The Grove Hotel were to ensure that all work was done safely, with minimum disruption, and with respect to preserve the building's beauty and elegance. The bottom line was that customers had to enjoy their stay regardless.
Full protection
Today's hotel guests both demand and deserve to stay in a safe environment that's supported by a professionally installed high-quality CCTV system. The Grove Hotel chose Webro's partner Norden and its 'Eyenor' brand, based on its ability to provide superior quality recorded footage, both during the day and throughout the night. Another deciding factor was its user-friendly interface. As the system needed to be used by the reception and night staff, it had to be intuitive and easy-to-use. As with every installation, a thorough project plan was created to take into account the working conditions, the environment, and any special health and safety requirements. Subsequently, Norden and partner AT&G defined the project needs, selecting Eyenor Cameras, the Eyenor Network Video Recorder (NVR), and the Eyenor Video Management System (VMS). It was then implemented by working closely with the
hotel's IT provider and maintenance team to ensure the protection of the hotel's IT systems and guest facilities. Norden's specialist support team was on hand throughout, ready to dial in 24/7 to configure the system remotely if required.
Getting it right
Understanding the full extent of the challenges, Norden was able to offer an exclusive solution – siting the right range of cameras to fit the client's brief across various locations, and providing Video Management Software that allowed The Grove Hotel to have remote views on laptops, tablets and phones. In conclusion, Norden was able to satisfy all client needs across the project, and deliver it on time. Ultimately, the Bournemouth Hotels Group deemed it to be a complete success.
Webro, webro.com
34 | February 2023 SPECIAL FEATURE FIRE, SAFETY & SECURITY electricalcontractingnews.com @ElecConNews /electricalcontractingnews @ecn_magazine
The Grove Hotel chose Webro's partner, Norden, for its CCTV system installation.
The Grove Hotel chose Webro's partner Norden and its 'Eyenor' brand
24/7 Colour CCTV That won't miss any detail during the night www.espuk.com ECN November strip ads - 247 Colour CCTV.indd 1 14/10/2022 09:57
The major challenges at the hotel were to ensure that all work was done with minimum disruption, and preserve the building's beauty
Eyenor's in the back of your head
Eyenor high performance IP video surveillance cameras and recorders are now available from Webro. With Intuitive AI for precise face detection, behaviour search and people counting, Eyenor o ers the ultimate solution in video surveillance.
• Easy to install, with pre-loaded Secnor software
• Simple to operate from a PC or mobile app

• Multiple HD camera recording and playback
• Infra-red heat detection


• NDAA & ONVIF compliant
• System warranty up to 5yrs
Look no further for class-leading surveillance solutions at competitive prices with expert support.
Available from Norden partner Webro Cables & Connectors Ltd E: sales@webro.com
T: 0115 972 4483 We do more than you think...
|
Inspect Detect Connect 64 Channel Embedded 4k Network Video Recorder 5MP
Camera
PTZ Dome
Address SystemSurveillance System Access Control System UPS System Cat 6 U/UTP Cable
INNOVATION OF MULTI-SENSOR ALARMS CONTINUES WITH NEW PRODUCT RANGE
Innovation continues for Aico as it launches two new products, the Ei660i and Ei660iRF multi-sensor fire alarms. These brand-new additions to Aico's 600 Series boast all of the benefits of the company's award-winning multi-sensor fire alarm with a self-contained tamper-proof lithium battery that will last for the full 10 year life of the alarm.
ith Aico striving to deliver products that align with its customer's requirements, the Ei660i and Ei660iRF were developed to fulfil the need of a battery-powered multi-sensor fire alarm within its product range. The alarm carries the BSI Kitemark to prove it meets type testing to BS 5446-2: 2003 and BS EN 14604.
The products are a complementary addition to the multi-sensors within Aico's mains-powered 3000 Series, and include the same technologically advanced heat and optical smoke sensors to offer total fire protection, with an increased resistance to false alarms.
Michael Wright, Product Development Manager at Aico, comments, "Our new Ei660i and Ei660iRF models continue our innovation of multi-sensor alarms across our product range. The lithium battery powered alarms complement our existing 3000 Series mains-powered multi-sensor alarms and
Wprovide users with improved fire response and reduced risk of false alarms. We're delighted to be able to launch the products as part of our new 600 Series and provide users with our proven and award-winning multi-sensor technology across both mains and battery-powered alarm series."
The Ei660i is a stand-alone device, while the Ei660iRF includes built-in RadioLINK+ technology. RadioLINK+ wireless interconnection technology uses Radio Frequency (RF) signals to wirelessly link alarms together with added functionality. Interconnecting alarms is vital so that all connected alarms in the property sound upon a unit's activation, meaning that occupants can hear the alarm throughout the property and is required in the British Standard BS 5839-6:2019+A1:2020. However, this technology can now do so much more, including enabling remote management of RF alarms, and monitoring via the Gateway.
The new products have a range of additional benefits, including built-in dust compensation technology. The unique self-monitoring dust compensation mechanism reduces the risk of false
alarms due to being less sensitive until it detects a rise in heat. The optical sensor chamber continually self-monitors minute changes in dust levels, automatically recalibrating the alarm's trigger point when necessary to reduce false alarms.
Both the Ei660i and Ei660iRF also include Aico's award-winning AudioLINK+ Data Extraction Technology. The AudioLINK+ App can extract a simple and easy-to-read 'Alarm Status' report from the alarm. The report contains data such as alarm activations, background levels of carbon monoxide and battery life. Access to real-time information offers benefits such as:
• Reduction in maintenance costs
• Enabling more efficient reactive maintenance
• Emailing data from the alarm directly, from a phone or tablet
• A record of testing
To find out more about the Ei660i and Ei660iRF, please visit: aico.co.uk/ series/600-series/.
Aico, aico.co.uk
36 | February 2023 ADVERTISEMENT FEATURE electricalcontractingnews.com @ElecConNews /electricalcontractingnews @ecn_magazine
Innovation of multi-sensor alarms continues with new product range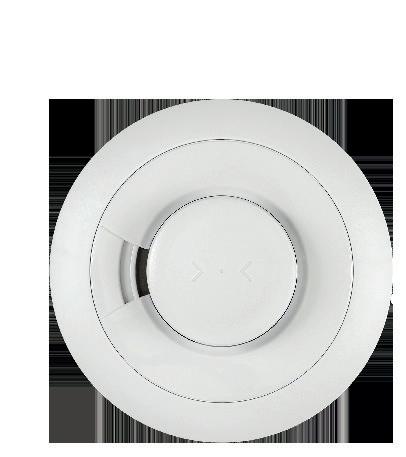 Aico have launched two new products, the Ei660i and Ei660iRF multi-sensor fire alarms. These brand-new additions to Aico's 600 Series, include all of the benefits of their award-winning multisensor fire alarm in a self-contained battery-powered unit.
More UK homes trust Aico to protect them Keeping households safe from Fire and Carbon Monoxide since 1990, Aico has home life safety products that you can rely on. Safety first. Aico first. www.aico.co.uk | 01691 664100 | enquiries@aico.co.uk The European Market Leader in Home Life Safety #Alarms Save Lives
PROVEN TECHNOLOGIES DELIVERING ENERGY AND FINANCIAL FLEXIBILITY
Marc Gaunt, Category and Segment Marketing Manager at Eaton, looks at how the energy crisis is providing a spring board to accelerate decarbonisation, create new power capacity and reduce operational energy expenditure.
The current energy crisis has and is forecast to place immense pressure on households and businesses in the short to medium term. In what seems a period of few silver linings, the current energy crisis is creating an environment where energy consumers are discovering the benefits of existing, proven technologies.
Where once climate change was the key driver, surging, unpredictable energy costs and grid capacity are key considerations which are accelerating electrification.
Electrification of heating (heat pumps) and transportation (EVs) are both key to carbon reduction, but as these markets rapidly grow there is a potential for even greater pressure on the UK's traditional electrical infrastructure.
Published immediately prior to the Ukraine crisis, BEAMA's 'Growing the supply chain for a net zero energy system' report concluded that total UK energy demand could grow by over 70% by 2050, meaning in excess of 300,00km of extra distribution cables and an increase of over 50% in substations. Creating this new capacity will involve significant capital cost at a national level, but the UK also faces challenges in terms of skill base, skills capacity, the time required to plan, design and implement, and the environmental impact of a significant extension to the UK's existing grid model.
But there are proven alternatives which are being rolled out, rapidly providing benefits to consumers, generators, and the environment.
Micro power generation
Rising energy costs from the grid and falling PV costs mean that payback for many installations is now at its shortest ever. Even during the early stages of the energy price rises, some finance experts have called out solar as a strong option even for consumers versus other investment options. Furthermore, according to BEIS's H1 energy trends report, 37% of the UKs power generation in Q1 2022 remained fossil fuel based, of which 90% was gas with ongoing upward price pressures, to which electricity prices are currently coupled. The ongoing implementation of micro power generation at a local level, therefore, not only provides rapid extra capacity but supports the further work required to decarbonise the UK's electricity market.
Energy storage
Energy storage systems can be rapidly designed into a building's architecture to provide additional capacity at peak times
The multi-faceted benefits of energy storage are generally less well understood by many energy consumers. For buildings with existing micro generation or those looking to invest, storage provides a great option to rapidly roll out a solution to maximise locally generated power and mitigate grid imports. Coupled with solar or other renewable energy sources, this provides capacity that can be accurately forecast at a known and stable cost.
The second benefit is the ability to be able shift grid consumption. Particularly beneficial where energy tariffs are dynamic or tariffs are lower during periods of reduced grid demand (typically overnight), energy storage systems allow charging from the grid at a lower price point, enabling energy to then be released to the building at periods of higher demand or price. Shifting grid demand can also be of further benefit for consumers who are penalised at times of peak consumption where storage systems provide what is referred to as 'peak shaving'. The third potential benefit is one of electrical capacity. As reported by Bloomberg in August 2022, the government is already planning reasonable worse case scenarios for this winter which would see power cuts or the curtailing of public sector services to avoid such a scenario.
Marc comments, "In a fast-moving energy market where capacity is under pressure, we
are now seeing a notable uptick in enquires from customers who simply cannot obtain a connection size suitable for their business. Energy storage systems can be rapidly designed into a building's architecture to provide additional capacity at peak times for a range of business applications and provide power resilience. Not only does this provide a technical solution but also potentially one which is commercially more attractive.
"Immediate and ongoing global pressures are already driving wider adoption of the technologies mentioned. Government policy is a key element which will benefit carbon reduction and support the UK's energy security. In mid-July The Department for Business, Energy and Industrial Strategy (BEIS) launched a 12-week consultation on the 'biggest electricity market shake-up in decades' in response to sky-high bills and Britain's move towards renewable energy sources.
Proposals include incentives for energy consumers to draw from the grid at cheaper rates when demand is low or if the weather is particularly sunny or windy. These policies must be introduced with certainty and covering a period that will allow businesses and our existing infrastructure to fully adopt flexible technologies which are already technically and commercially, says Marc.
Eaton, eaton.com
38 | February 2023 SPECIAL FEATURE UPS, POWER & ENERGY electricalcontractingnews.com @ElecConNews /electricalcontractingnews @ecn_magazine
DELIVERING A 50% REDUCTION IN PUBLIC BUILDING CARBON EMISSIONS FOR HOUNSLOW COUNCIL
After acquiring Asset+ – a specialist provider of energy reduction and zero carbon measures for the UK public sector – in May this year, Johnson Controls will help Hounslow Council deliver on the goals of the Public Sector Decarbonisation Scheme (PSDS).
Before the project, schools in Hounslow were responsible for 67% of the council's carbon footprint across its estate. Legacy infrastructure and gas heating across schools and other public buildings would make it impossible to reach the council's net zero goals by 2030. In 2020, after securing a £19 million grant from the Department for Business Energy and Industrial Strategy (BEIS), Asset+ began its project to decarbonise buildings and reduce energy consumption in schools and corporate buildings across Hounslow.
The scheme was rolled out to 61 properties, including schools and corporate buildings, switching from gas boilers to air source heat pumps, installing solar panels and implementing LED transformation. The
technology has been installed at schools such as Heathland School and Rosary School, as well as in leisure centres in Brentford and Isleworth.
As a result of the project, carbon emissions across Hounslow's schools and public buildings dropped by 50%. This reduction in energy use translated to a 50% reduction in cost, with on-site energy production and the use of LEDs able to offset the increase in electricity use. To date, Hounslow has saved over 17 million kWh of energy across its corporate and school sites, equating to over 3,000 tonnes of carbon.
In addition to helping councils work towards net zero goals, the scheme works with the local community to provide permanent jobs for local residents and protect public sector organisations from the drastic increase in utility bills. The decarbonisation scheme is delivered on top of an award-winning partnership between Asset+ and Hounslow Council.
"Partnering with Asset+, and later Johnson Controls, has brought benefits to our entire public estate," says Charles
Pipe, Energy Manager at Hounslow Council. "With schools representing over two-thirds of our estate's carbon emissions, cutting these by 50% is a huge step towards our net zero goals. The electrification of our buildings sets a great example for our local area and we look forward to working together closely until we complete the project."
David Lloyd, Head of Connected Energy Performance UK&I at Johnson Controls comments: "In a sector where every penny counts, supporting energy and cost savings for councils is vital. Squeezed by ever-increasing fuel bills and the rising cost of living, being able to offer a reduction in energy consumption and costs can be a lifeline for councils. Through the use of our technology, we will also continue to educate and inspire the next generation of Hounslow citizens on the importance of protecting our environment. We look forward to moving onto the next phase with Hounslow Council and working with more London boroughs to help them achieve their net zero goals."
Johnson Controls, johnsoncontrols.com
40 | February 2023 SPECIAL FEATURE UPS, POWER & ENERGY electricalcontractingnews.com @ElecConNews /electricalcontractingnews @ecn_magazine
Johnson Controls has partnered with Hounslow Council to decarbonise schools and public buildings.
Schools in Hounslow were responsible for 67% of the council's carbon footprint across its estate
MEET CENTIEL'S TRUSTED ADVISORS
Centiel was launched as a brand in the UK five years ago. Led and driven by an experienced team including well known industry experts David Bond and Mike Elms, since then the company has gone from strength to strength.
Centiel UK's sales engineers and managers have rightly earned a reputation as highly experienced power protection specialists who act as 'trusted advisors' to a variety of customers in the data centre, medical, government and corporate sectors. Clients rely on the advice and expertise of Centiel's team to design and provide solutions to maximise power availability, lower Total Cost of Ownership and future proof the protection of critical loads.
Centiel doesn't 'sell' UPS, but works with customers to identify critical power protection needs and then advises them on the best way to meet those needs.
Louis McGarry, Sales and Marketing Director, Centiel explains: "When it comes to purchasing a UPS, it's almost impossible to make a good decision based on a brochure or a website. It's essential to engage and talk with the manufacturer to ensure the right needs are met. Getting the correct advice and information means that informed decisions can be made and that's the focus of our team of trusted advisors –helping customers achieve the optimal power protection solution for their needs, whatever their situation."
For this reason, Centiel's team of trusted advisors are located throughout the UK so that customers can benefit from their expertise. "It costs nothing to have a full review of existing technology and to make the appropriate calculations to see where improvements can be made in terms of running costs or reducing expenditure on maintenance contracts
or remedials, for example. Our team offers clients access and assists them to understand the data so they can make objective and informed decisions to reduce total cost of ownership," confirms Louis.
Centiel's client facing team is led by Louis in the south of England, with Aaron Oddy focused on London and the southeast, and Shane Brailsford covering the north of England. Louis and Aaron are both well known in the industry and offer the insight of many years of experience to ensure critical loads are protected optimally. Shane also has over two decades' experience working in the power industry. He is a fully qualified electrician and also provides trusted advice to customers, always working to find the optimal solution for their critical power protection and maintenance contract needs.
Most recently, Dan Denton has joined the team as External Sales Engineer. Dan has worked in the UPS industry since 2018 and now brings his extensive skill set forward for the benefit of Centiel's that clients looking to optimise the power protection for their facilities. In addition, Centiel's clients are also supported by an internal team who are focused on ensuring projects remain on track and are delivered to the high specification clients have come to expect from Centiel.
Centiel UK is a subsidiary of Swiss-based manufacturer, Centiel.
Centiel is a technology company that designs, manufactures and delivers industry-leading critical power protection products. Centiel's team are pioneers within the UPS industry, originally developing and bringing to market the transformerless UPS whose innovative technology was incorporated in the first true modular hot-swappable UPS configuration that they are renowned for.
Centiel offers a full range of power protection solutions. Its three-phase true modular UPS, CumulusPower, known for its 99.9999999% (nine, nines) availability has now been installed in data centres and comms rooms in over 60 countries across five continents. More than 50 MW of critical power loads are now protected with CumulusPower in locations across the world, including: the UK, Singapore, Australia, Germany, Spain, the Czech Republic, and the Channel Islands.
As well as the company's UK success, Centiel continues to expand globally. Centiel now has 76 partners and subsidiaries across the world. Most recently, Centiel opened new offices
in Dubai, the UAE, Qatar, and Egypt to support its expansion strategy in the Middle East.
Louis concludes, "Because of our industry-leading technology backed by the unparalleled experience of our team, Centiel now occupies a unique position in the market. We are completely focused on providing outstanding support and service to our customers, and our UPS products, made in Switzerland, stand out for their exceptional quality and reliability. Over the next five years we are looking forward to working with more customers across every sector, to supply bespoke solutions to help them reduce total cost of ownership and ensure their power protection needs are fully met, now and in the long term."
Centiel, centiel.co.uk
February 2023 | 41 ADVERTISEMENT FEATURE @ElecConNews /electricalcontractingnews @ecn_magazine electricalcontractingnews.com
Aaron Oddy looks after clients in London and the southeast
Louis McGarry is Centiel UK's Sales and Marketing Director
Shane Brailsford covers the north of England
THE NEW ELECTRICAL STANDARD — FIVE TRENDS DISRUPTING AND EVOLVING THE GRID
David Hall, VP Power Systems at Schneider Electric UK & Ireland examines the major trends influencing the electricity sector and how the grid will need to change to keep up with these developments.
As the race to achieve net zero goals picks up speed and the subsequent push within industries for electrification to replace fossil fuels intensifies, the electricity sector is vulnerable to disruption. Electric grids, regarded as the 'backbone of the energy transition', are compelled to change and adapt as a result of major trends affecting the electricity industry.
1. DER integration
Distributed Energy Resources (DER) connections to the grid are rapidly increasing. The International Energy Agency estimates that from 2017 to 2020 there was 179GW of distributed solar added, while the stock of electric vehicles (EVs) tripled to over 11 million. Moreover, the boom in DER looks set to continue due to falling prices from economies of scale.
Utilities will need to provide many new services beyond delivery of electricity
As DER integration soars, it's essential to realise it can provide grid flexibility and be a key driver in shifting to a prosumer
economy. Batteries, including those in EVs, are versatile resources. Home battery pairing allows consumers to maximise low-cost renewable energy generated by rooftop solar. Such capabilities make battery storage integral to the rising number of virtual power plant projects. We also see a rise in grid-interactive efficient buildings that integrate a range of DERs to optimise building energy 'presumption'. Electricity systems require more sophisticated management systems to properly manage the increased complexity
42 | February 2023 SPECIAL FEATURE UPS, POWER & ENERGY electricalcontractingnews.com @ElecConNews /electricalcontractingnews @ecn_magazine
of more DER penetration. To address these challenges, distribution utilities started a journey to digitise their network management system by implementing solutions such as ADMS and DERMS. Schneider Electric's EcoStruxure DERMS (full form DERMS), for example, provides a solution by enabling critical capabilities, such as monitoring and estimating the current and the future state of DER, modelling real-time and forecasted activity, and optimising management and control, which can help reduce operational costs.
2. New revenue models
Distribution utilities have to comply with local and regional regulations. Energy regulators control the utility spending, review their performance against targets, and adjust their remuneration level. While many utilities are still controlled by a very traditional, risk-free 'cost-plus' regulation, a growing number of them are challenged by innovative regulation based on elements like performance-based incentives, TOTEX (CAPEX + OPEX) equalisation in allowed spending.
As an example, since 2015, the UK has been the first country to introduce a new regulation called RIIO (Revenues equal Innovation, Incentives and Outputs), rewarding performance and opening avenues for innovation and adoption of new technologies by Distribution System Operators.
As a result, new planning options like flexible (non-firm) connections, dynamic voltage regulation, market-based use of flexibility have been introduced, enabled by Active Network Management (ANM) schemes. Similarly, in the US, The FERC Order 2222 from the Federal Energy Regulatory Commission commands grid and electricity market operators to allow DERs to participate in wholesale markets without barriers. This is a new business area where distribution utilities may be involved in some states, depending on local regulation.
3. Aging infrastructure
Over the next 10 years, roughly 20% of worldwide electricity grids need replacing. Their continuous operation has led to stressed equipment, while grid disturbances have caused significant equipment degradation. The issue of aging infrastructure is magnified by the fact that ever-changing energy demand requires an agile and robust system. For instance, in the US, a massive investment plan has been announced under the Infrastructure Investment and Jobs Act to support the needed T&D grid modernisation.
Currently, the continuous flow of data from the design, operations, and maintenance teams is not utilised cohesively throughout the grid's lifecycle. Using new technology, such as digital twins, can replicate specific stages of the lifecycle and help share data across the lifecycle to better integrate asset management and ADMS software. This can eliminate a significant amount of recurring work for operators and eliminate inefficiencies across the grid lifecycle.
4. Cyber security risks
Cyber security risk is a growing concern for the electricity sector. Amid increasing digitalisation and use of the internet for operational technologies, the threat posed by ransomware and other cyber attacks is soaring. With geopolitical tensions mounting, companies are increasingly warned to be thoroughly protected against any cyber attack.
To ensure grid reliability and dependability, its physical robustness should be strengthened, and cyber security layers added. Setting up scalable and interoperable architecture that integrates central and edge levels to connect the technologies between digital grid layers will help grids fight off cyber attacks. It is also vital that grids select a flexible architecture ready for future evolutions. Putting a data or event-driven architecture in place can support real-time reaction and adaptation of operations.
5. Data as the new energy
Data volumes are growing globally at an astronomical pace. The International Data Corporation predicts data volumes will grow from 33ZB in 2018 to 175ZB in 2025, representing a 530% increase in seven years. This trend also applies to the energy sector, which is being revolutionised by big data. Mordor Intelligence predicts that the big data analytics market in the energy sector will grow at a CAGR of over 11% from 2021 to 2026 as energy companies seek to improve energy efficiency.
Grids must embrace data-powered insights as they can create new business value through better infrastructure management, more efficient operations, and improved services delivered to end customers. Leveraging data can automate the supervision system, optimise grid maintenance, and improve grid performance while ensuring stability and security, but it is important also that an integrated approach is used for managing the lifecycle of the grid.
A data-driven grid can also be combined with artificial intelligence to optimise CapEx, reduce OpEx, and ultimately drive the transition from consumer to prosumer.
Looking ahead
Finding solutions to the megatrends shaping the electricity sector can feel overwhelming. It's important to remember that digital transformation is incremental and does not happen overnight. It requires new ways to engage, plan and design, optimise and maintain, and analyse and automate, all with a stepwise, coordinated approach.
Although utilities seek to be more innovative and agile, the myriad of technologies present a complex business landscape with evolving regulations. What's more, there is no universal roadmap for migration from the present to the envisioned future. At the same time, utilities will need to provide many new
services beyond delivery of electricity. However, they are often uncertain about the steps needed to take advantage of these opportunities. Given the magnitude of the transformation there's no way of addressing these massive emerging grid challenges alone. There needs to be a spirit of partnership and collaboration. To help advance the industry and address the needs of stakeholders, Schneider Electric introduced an end-to-end approach to DER management – 'Grid to Prosumer'. The objective of this approach is to provide electric utilities the ability to proactively address their organisation's goals (e.g. decarbonisation and sustainability, enhanced resilience, and flexibility, all while maintaining high reliability) and advance their digital transformation journey.
The Grid to Prosumer approach combines the three pillars of DER management – Grid Optimisation, Flexibility Services, and Prosumer Engagement.
• Grid Optimisation – grid-aware technical constraint management with the goal of ensuring that the grid can support the adoption and dynamic nature of grid edge connected DER.
• Flexibility Services – prosumer-aware economical constraint management with the goal of maximising the value of beyond the meter DER.
• Prosumer Engagement – with respect to distribution utilities and retail energy providers, most now understand that they need to better engage with their prosumer customers to improve their experience and enhance prosumer centricity and personalisation.
Schneider Electric, se.com
February 2023 | 43 SPECIAL FEATURE UPS, POWER & ENERGY @ElecConNews /electricalcontractingnews @ecn_magazine electricalcontractingnews.com
The issue of aging infrastructure is magnified by the fact that ever-changing energy demand requires an agile and robust system
A GRANULAR VIEW OF THE LOCAL GRID PROMOTES ENERGY CONSERVATION AND REDUCES CAPITAL INVESTMENT
Graph database technology is enabling a more joined-up, 360-degree view of power grids, allowing operators to view and analyse demand and production not only at national and regional level but also locally, writes Harry Powell, Head of Industry Solutions at TigerGraph
With graph databases and analytics linked to existing sensors and databases, decision makers gain from a more granular local view, enabling them to realise efficiencies in energy conservation, grid operations and capital investment.
By collecting and aggregating consumption data at scale, operators can feed demand management signals back to consumers to incentivise them to take advantage of intermittent renewables and shift consumption to reduce peak-time loads.
The big picture
With little visibility of the grid below 20,000V, operators have been forced to pay for excess local capacity to provide the headroom necessary to cope with unexpected peaks in demand and forestall local grid failure. This will only get worse with the continuing electrification of vehicles and home heating.
Smart meters are a vital step in empowering consumers to manage their consumption. They provide consumers with real-time consumption and pricing information that allows them to make decisions about energy usage and manage their bills.
Consumers expect that, with the introduction of smart meters, energy providers should offer pricing incentives to shift demand to off-peak times, an expectation that often goes unmet by grid operators.
And with the tools to gather and process demand data in real time, operators could feed that information back to consumers in the form of price incentives or even, in some cases, by directly controlling and scheduling power hungry devices.
Data wrangling
The unprecedented challenge that the electrical sector is living with – the incorporation of electrical vehicles, solar panels, energy storage, heat pumps, IoT at the distribution level and so on – translates into an exponential growth of data that needs to be managed.
How to handle data becomes a key priority for the utilities that want to succeed in this new environment.
This is, no doubt, a massive computational problem. Analysing data from tens of thousands of smart meters in real time quickly runs into problems of scale and complexity.
Traditionally, developers rely upon relational databases as the backbone for data collection, storage and analysis, but software developers run up against hard limits in terms of memory and processing time when trying to develop these systems using traditional database technology.
Traditional databases store information in a rigid format that marshalls data into collections of tables, each of which stores different types of data in rows and columns. This relational storage system revolutionised information technology and is ideal for retrieving information and crunching numbers.
However, it starts to struggle when the information is incomplete, doesn't fit naturally into the chosen framework or if there is a need to analyse a large number of relationships between disparate elements in the database – in other words, real life data.
The energy sector has a vast array of sensors available to it, and it has a good view of the grid above 20,000V. The challenge is ingesting and processing data from the local grid.
A system that meets the requirements for local grid monitoring would have to ingest vast quantities of data and add contextual data in real time and at scale, otherwise it's just a stream of identifiers and meter readings.
This may work for billing purposes, but with no history or context, it requires further processing to create a whole-grid picture.
And this is what we are looking for: a model of the local grid based on real-time data and contextual information that allows us to analyse loads, identify areas of high demand and issue signals to consumers aimed at changing their demand behaviour.
Context is king
Graph databases are based on a new paradigm for storing and analysing data. They take as their starting point that datapoints are discrete entities that acquire their context through relationships to other datapoints.
A graph database can store datapoints as nodes and relationships as links. They are ideal for building models of complex systems because they allow you to store information in a way that more closely mirrors the real world.
Visually, a graph database gives you a helicopter view of your data, revealing webs of relationships between different datapoints, but the real advantage comes when you want to query or analyse the data.
In a relational database, queries are built by aggregating vast amounts of information into temporary tables before extracting the relatively small amount of information you need and discarding the rest.
For simple queries of a limited number of tables, relational databases are an efficient solution, but when you get into messy, real-world data where you are interrogating multiple tables to build the context for a meaningful query, it is expensive in terms of processing time and working memory.
While you can throw more CPUs and more RAM at it, the problem scales up exponentially, making it virtually impossible to keep up.
This is why organisations in sectors as diverse as social media, retail, finance and manufacturing – dealing in billions of datapoints and relationships – are using graph databases and analytics to mine actionable business intelligence in real time.
In the energy sector, Plexigrid is using a graph database as part of its power grid management solution to provide operators with a granular view of local grid operations and the ability to forecast demand and manage consumption at the consumer level.
Grid operators face one of the biggest challenges in their history as they are key to the continued electrification of our economy. The digitalisation strategy that each company adopts will define its future as stakeholders adapt to the changing global energy paradigm.
TigerGraph, tigergraph.com
44 | February 2023 SPECIAL FEATURE UPS, POWER & ENERGY electricalcontractingnews.com @ElecConNews /electricalcontractingnews @ecn_magazine
"Smart meters are a vital step in empowering consumers to manage their consumption"
February 2023 | 45 call: 01827 63454 email: sales@scolmore.com visit: www.scolmore.com COMPLETE THE LOOK Cover plates and inserts are now supplied complete as one code White (PW) Stainless Steel (SS) Brushed Stainless (BS) Polished Chrome (CH) Matt Black (BK) Metal White (MW) Metal Black (MB) Plates are available in 7 different finishes. PW & BK finishes are produced from polycarbonate. All other finishes are coated stainless steel ECN February feature front cover ad - Definity Complete.indd 1 24/01/2023 16:03 SPECIAL FEATURE WIRING ACCESSORIES supported by @ElecConNews /electricalcontractingnews @ecn_magazine electricalcontractingnews.com
DEFINITY COMPLETE — THE ALL-IN-ONE SOLUTION FROM CLICK SCOLMORE Embracing feedback from the contractors installing the products, as well as wholesalers stocking its ranges, is what drives product development across the Scolmore Group of companies. In response to the latest feedback, Scolmore has taken its popular Definity screwless wiring accessories range and simplified the ordering process.
Up until now, Click Scolmore's popular Definity screwless wiring accessories range has been supplied as two separate elements – insert
and cover plate – with each requiring its own separate product code. In a move to simplify the ordering process for customers – particularly with online ordering in mind – Definity inserts and cover plates will now be supplied and packaged as one unit with one product code.
Since it was first introduced to the Click Scolmore range of wiring accessories in 2008, Definity has continued to be a popular choice for contractors, designers and end users. The smooth, clean lines of Definity products provide the ultimate finishing touch to this feature-packed range of decorative domestic electrical accessories.
Complete Screwless Wiring Accessories
46 | February 2023 SPECIAL FEATURE WIRING ACCESSORIES electricalcontractingnews.com @ElecConNews /electricalcontractingnews @ecn_magazine
White (PW) Stainless Steel (SS) Brushed Stainless (BS) Polished Chrome (CH) Matt Black (BK) Metal White (MW) Metal Black (MB) Plates are available in 7 different finishes.
scolmore.com ECN February feature strip ads - Definity Complete.indd 1 27/01/2023 11:08
Definity has evolved from Scolmore's well-established Define flat plate accessory range and features all of the same attributes, including modular switching, but without the visible fixing screws. Definity goes one stage further by incorporating screwless, push-fit face plates in a range of finishes. The face plates are supplied independently of the electrical inserts, which means that the initial installation of the product can be carried out and any subsequent maintenance or decoration completed before the final fixing of the face plate. For the installer, this means a greater degree of flexibility in the timing of the installation of the insert.
The inserts are available in black, white and grey, and when Click Definity was first launched 15 years ago, there were five cover plate finishes to choose from – brushed steel, stainless steel, polished chrome, white and red. The range was subsequently expanded to offer black and metal white finishes. It is just over a year ago since the range was further extended to include a matt black metal finish to sit alongside the white metal plates. The addition of the matt black metal Definity was in response to feedback from installers working on domestic and specification projects and looking for an alternative premium finish for interiors.
The Click Definity range has been the choice of installers working across a range of projects including a development of luxury four bedroom homes from Waterstone Homes, situated in Sand Banks in Broad Haven a stunning location by the sea in West Wales. When it came to selecting wiring accessories to suit the contemporary design and sophistication of these spacious family homes, Scolmore's Definity screwless range was chosen.
Definity front plates in chrome were used with white back plates in all areas of the 12 detached and semi-detached, high-specification properties, with switches, USB sockets, media plates, new media modules and six-gang GridPro plates among the products installed in the living areas, dining rooms, kitchens, bedrooms, bathrooms, hallways and landings.
The range was chosen for its smooth lines which suit the contemporary style of the properties and the screwless plates add to the overall clean finish. A key element in the selection of Definity is that they allow the installer to fit the back plates, with the decorators then able to complete the painting of the rooms before the front plates are simply clipped on. For the homeowner, they offer a simple solution to future decoration projects, allowing the plates to be easily removed and then
replaced upon completion. They can also change the colour of the front plate in the future to meet any décor requirements.
Today, the Click Definity range of products includes switches, power socket outlets, fused connection units, 45A switches, control switches, socket and blank plates, telephone and data sockets, satellite and coaxial outlets and media plates.
The range was further extended to include a matt black metal finish
Complete Screwless Wiring Accessories
The full range can be viewed on the Scolmore website. The Definity product brochure can be downloaded from the website as well as from the Scolmore Group app. The new Definity complete range can be viewed at youtu.be/pKh4ObpJVRI.
Scolmore, scolmore.com
ebruary 2023 | 47 SPECIAL FEATURE WIRING ACCESSORIES @ElecConNews /electricalcontractingnews @ecn_magazine electricalcontractingnews.com
scolmore.com ECN February feature strip ads - Definity Complete.indd 2 27/01/2023 11:08
Cover plates and inserts are now supplied complete as one code
SCREWLESS TV DATA & POWER
SLIMLINE GRID
DECORATIVE
SQUARE
WIRING ACCESSORIES WIRING ACCESSORIES
a comprehensive offering for all
and applications.
white
ultra-slim
at
view our exciting Wiring Accessories range.
Niglon provides
budgets
From
moulded,
contemporary designs, to decorative metal plates. Visit us
www.niglon.co.uk to
www.niglon.co.uk Connect with us: Certified ACCESSORIES TEAM 2023 DECORATIVE SQUARE EDGE SOFT CURVED EDGE WEATHERPROOF SLIM MOULDED METAL CLAD t 0121 711 1990 f 0121 711 1344 e sales@niglon.co.uk
ICELANDIC HOTEL CHOOSES HAMILTON'S WIRING ACCESSORIES
Hamilton Litestat exported
its decorative wiring accessories
know-how for an iconic Icelandic hotel refurbishment.
With 53 guest rooms and suites, and a number of communal spaces including the hotel's reception and bar areas to complete, a discrete yet stylish solution was required for the new decorative wiring accessories at Sand Hotel, Reykjavik, as part of its extensive renovation.
Selected for its flat, elegant design with firm edges and concealed fixings, Hamilton's Sheer CFX plate collection was chosen as the basis for all plates – with a number of custom-made solutions as well as standard plate formats throughout the hotel.
All plates were finished in Bright Chrome with black inserts to complement the interior theme.
Features of Sheer CFX include: • Faceplates are firmly held in place to the back frame with a patented four-point concealed clipping system, allowing a seamless finish
• Available in a range of finishes including four shades of bronze
• Offered with a variety of switch insert finishes
• Grid and EuroFix options available
• Ultrafast USB charging technology
• Custom plate designs can be developed to client/project specification
• Toggles add a stylish touch
With the Sheer CFX plate delivering an almost flush-to-wall appearance and with a nod to the Art Deco design theme, lighting control throughout the hotel is via Hamilton's standard (T21) two-way on/off toggle switches, with a mixture of one, two and three-gang plates used throughout. Simple dimming is achieved through a push-to-make (PTM) (TRT) retractable toggle switch, providing the user with enhanced control when it comes to scene setting and mood lighting.
Key services delivered by conventional plates
A number of conventional plates were selected to deliver the electrical services demanded of the contemporary traveller, in-keeping with the interior scheme. These included:
• Key card entry switches with blue LED locator light for every room and suite
• Single and double plates, with single or twin EuroFix 50x50 16A German power socket modules
• Telephone and data services delivered using EuroFix RJ45 CAT 5E unshielded modules
Bespoke design brings symmetry
With the desire for personal lighting control and the charging of USB devices from each side of the bed, each room required a left and right-handed custom-made plate. A double plate containing a standard on/off T21 toggle switch plus a PTM (TRT) retractive toggle for bedside dimming, and dual 2.1A USB-A charging ports was developed, again with the Sheer CFX as the basis for its design.
The results
Working closely with EMEA Sales Manager, Albert Valdes, in Barcelona, Hamilton delivered some 2,500 wiring accessories, including light switches, electrical sockets, telephone and data sockets and key card entry switches throughout the hotel renovation. Halla Haraldsdóttir, Marketing Manager at Keahotel EHF group says, "The quality and finish of Hamilton Litestat's decorative wiring accessories throughout Sand Hotel has truly exceeded our expectations. The expertise and attention to detail with which the custom-made plates were developed, and standard plates were implemented with our desired functionality in mind, have totally aligned with our vision."
Hamilton Litestat, hamilton-litestat.com
50 | February 2023 SPECIAL FEATURE WIRING ACCESSORIES electricalcontractingnews.com @ElecConNews /electricalcontractingnews @ecn_magazine
Image: Sand Hotel, Reykjavik
Image: Sand Hotel, Reykjavik Image: Ontheqt.ie
Hamilton's Sheer CFX plate collection was chosen as the basis for all plates
White (PW) Stainless Steel (SS) Brushed Stainless (BS) Polished Chrome (CH) Matt Black (BK) Metal White (MW) Metal Black (MB) Plates are available in 7 different finishes.
Wiring Accessories scolmore.com ECN February feature strip ads - Definity Complete.indd 1 27/01/2023 11:08
Hamilton delivered some 2,500 wiring accessories to Sand Hotel
Complete Screwless
NEW
'Quick Look-up'
Cat logue Digital
Access Hamilton's 23 collections in just one click, tap or swipe; a comprehensive 428-page guide.
• All switch and insert options, finishes and functionality configurations itemised by product code
• NEW Linea-Tetra CFX and Sheer G2 collections
• NEW Verve white plastic collection
• NEW 45W combined USB-A&C double-switched sockets
• NEW WSA50+ Wireless Streaming Amplifier
• Bespoke design service
Scan here to explore our NEW 428-page catalogue!
• DECORATIVE WIRING ACCESSORIES • SMART LIGHTING CONTROL & WIRELESS AUDIO www.hamilton-litestat.com uksales@hamilton-litestat.com +44 (0)1747 860088
• EuroFix and Grid-IT solutions 2023
DETA RANGES SPECIFIED FOR LONDON DEVELOPMENT
Oxbow – East London, an award-winning development in Poplar, is injecting new life into an exciting London neighbourhood just 15 minutes from the City of London.
Carefully designed to maintain the area's vibrancy and community feel, the development will provide up to 1,600 high-quality new homes and a host of public spaces and amenities over the next 10 years.
To complete the latest residential phase, EcoWorld London and Poplar Harca chose Deta's Slimline and Slimline Décor ranges to exemplify contemporary city living at its very best.
This pioneering development offers a selection of studio, one and two-bedroom apartments, boasting a modern design and open-plan living, bringing together the best of today's London and the unique character of East India Docks.
Deta's Slimline range of switches and sockets was chosen for its slim and curved profile, suitable to meet the demands of this contemporary application.
Slimline Décor were selected for upgraded apartments, providing complementary elegance and sophistication to the high quality design.
The developer was able to choose from chrome or stainless steel finishes with either black or white moulded inserts, with matching metal rockers on all switched accessories, for clean contemporary styling.
A key reason for the selection of Deta's Slimline ranges is the simple and straight-forward installation, due to high visibility terminal markings and colour coded terminals. Slimline Screwless offers a further advantage to the installer, as accessories can be fully installed and tested before the front plate is fitted, enabling an effortless installation.
Liam Atkinson on behalf of RB Electrical Contractors says: "We have nothing but praise for Deta's Slimline ranges. They are stylish and fit the high specification of the apartments perfectly. We were impressed with the high quality of the products when it came to installation too. We fitted the Slimline Décor range in
Complete Screwless Wiring Accessories
the kitchens, and they look flawless against the tiling."
Deta, deta.co.uk
52 | February 2023 SPECIAL FEATURE WIRING ACCESSORIES electricalcontractingnews.com @ElecConNews @ecn_magazine
a
The development will provide up to 1,600 high-quality new homes
The development will inject new life into
London neighbourhood
EcoWorld London and Poplar Harca
EcoWorld
Cover plates and inserts are now supplied complete as one code scolmore.com ECN February feature strip ads - Definity Complete.indd 2 27/01/2023 11:08
EcoWorld London and Poplar Harca
London and Poplar Harca
USB Type C Socket Outlets
We have added high powered USB Type C sockets to all our most popular ranges!
•Smaller connector shape that's reversible so it's easier to plug in your device.
•Carries significantly more power than traditional ports so can be used to charge larger devices like laptops.
•Supports Type A and Type C ports.
•CE / UKCA approved.
•White moulded plates are independently tested by Intertek to the latest antimicrobial standards.
•5 year plate guarantee.
Tel: 0161 7457777 Fax:0161 7452777
Selectric Cow Lane, Oldfield Road Salford, Manchester, M5 4NB
Email: sales@selectricuk.co.uk Web: www.selectricuk.co.uk Get Switched On
HAGER POWER AT THE CENTRE OF THE EHOME2 PROJECT
Working with construction solutions provider, Saint-Gobain and long-term partner Barratt Developments,
as well as a host of other businesses, Hager is providing electrical distribution expertise and bespoke product support on a multi-million-pound research project designing and constructing a new home of the future, based at the University of Salford.
Looking at how sustainable housing can be delivered at scale using construction solutions manufactured off-site, eHome2, part of the wider Energy House 2.0 project, is using next generation technologies to ensure more sustainable and low emission homes are constructed in the years ahead.
To support the project, Hager's Tailored Solutions team has designed and created a bespoke Design 50 consumer unit which is powering and controlling the energy around the home. Hager's team has
innovated the consumer unit to include a double stack board as a future-proofed solution to help eHome2 meet future performance requirements.

The Design 50 consumer unit offers a recessed location solution and fits flush within the wall cavity to provide an aesthetically pleasing and discreet answer within the home space that complements the overall design aspirations set out for the future home template. With the consumer unit featuring a dual row, it provides the ability to add additional circuits as the needs of the house change and the project progresses. This means the Design 50 solution specified is flexible enough to make an ongoing and significant contribution to the project as future research is undertaken.
From a practical installation perspective, the adapted Design 50 consumer unit provides the benefit of adjustable frames to allow for a range of installation depths within the wall and cable clamps which prevent any movement of meter tails being transmitted to the terminals of the main switch.
Ash Knowles, National Residential Specification Manager for Hager, comments, "It is great to be able to contribute our product innovation and expertise to the important eHome2 project. With the built environment accounting for 40% of the UK's carbon footprint, it is vital the construction sector plays its part with the creation and delivery of newly built homes future-proofed with technologies that underpin low carbon and energy efficiency ambitions.
"Sustainability sits at the heart of Hager's commitment to building a better world. eHome2 is a prime example of where leading companies in their sectors have come together to provide technological answers needed to make a tangible difference to how future homes are constructed and run."
The Energy House 2.0 project is part funded by the European Regional Development Fund and is the largest facility of its type in Europe.
Hager, hager.com
54 | February 2023 SPECIAL FEATURE WIRING ACCESSORIES electricalcontractingnews.com @ElecConNews /electricalcontractingnews @ecn_magazine
Hager is playing its part in helping to deliver a more sustainable future thanks to the company's involvement with the landmark Energy House 2.0 project.
White (PW) Stainless Steel (SS) Brushed Stainless (BS) Polished Chrome (CH) Matt Black (BK) Metal White (MW) Metal Black (MB) Plates are available in 7 different finishes. Complete Screwless Wiring Accessories scolmore.com ECN February feature strip ads - Definity Complete.indd 1 27/01/2023 11:08
February 2023 | 55 call: 01827 300600 email: sales@unicrimp.com visit: www.unicrimp.com GET Q-NECTED Strong, quick and reliable solutions. Explore our new Q-NECT range of Lever Connectors and Connection Boxes. ECN Feature ad - Q-Nect.indd 1 27/01/2023 09:56 COMPANY SHOWCASE supported by @ElecConNews /electricalcontractingnews @ecn_magazine electricalcontractingnews.com COMPANY SHOWCASE SPONSORED STORIES FROM THE INDUSTRY
UNICRIMP ADDS BRAND NEW CATEGORY TO CABLE ACCESSORIES RANGE
category of products to its portfolio.
arketed under the new Q-NECT brand, the range comprises lever connectors and connection boxes. The aim of the launch is to bring together a selection of products that work in conjunction with each other to provide installers with strong, quick and reliable solutions that will offer them versatility when carrying out their everyday tasks.
A total of 10 products make up the full Q-NECT range, which comprises 2, 3 and 5 way lever connectors, IP66 weatherproof junction box, 2 and 3 way IP connection boxes, and 5 pole, 3 way IP68 'T' and 2 way inline connectors.
2, 3 and 5 way lever connectors
Suitable for solid, stranded and flexible cable types, these lever operated connectors use screwless spring clamp technology, which means there is no need for any tools. They feature an inspection window, which is located at the top of the lever connector and allows for quick and easy testing while the lever connector is installed. They offer a strong and reliable connection, with a conductor range of 0.2-4mm. Because they are reusable, they are the perfect solution for temporary or mobile installations.
The housing on all Unicrimp Q-NECT lever connectors is transparent, which means that installers can easily see if the wires inside are positioned correctly to ensure the best possible connection.
IP66 weatherproof junction box
Available in black and anthracite grey finishes, the IP66 junction box is designed to make installations more efficient. It can house 4 of the 3 Port Lever Connectors using the 360° detachable cradle and, with a curved lid, it provides additional space
Mfor wires. The lid is locked using quarter turn fasteners.
The junction box features 10 membrane entry points. Protection against moisture and dust is enhanced with the self-sealing membranes which provide a faster and more secure cable entry, whilst at the same time maintaining the IP66 rating.
Multiple fixing options are available –either fixing directly to a wall using four screws into the pre-moulded holes in the base or using the detachable wall clip which requires just two screws.
Installers have the option of using up to eight M20 cable glands with the junction box. The M20 threaded entries with membrane ensure that the IP rating is maintained without needing to use any tools or locknuts.
2 and 3 way IP connection boxes
There are three products within the IP connection boxes range – 4 pole 2 way 24A IP68 Inline Connection Box; 4 pole 3 way 24A IP68 (M16+M20) Connection Box; and 3 pole 2 way 16A IP66 Connection Box.
Both IP68 rated boxes come pre-installed with IP68 rated nylon glands. The nylon glands provide a dust and watertight seal, as well as excellent strain relief and cable protection. To aid installation, the hinged lid enables quick and easy access with suitable fixing points provided. This allows the connection box to be fixed wherever it is suited.
The IP68 Connection Box prevents exposure with a strong sealing performance. It can withstand dust, dirt and sand, and is also resistant to submersion up to a maximum depth of 1m for up to 60 minutes. The more compact IP66 Connection Box is also protected against direct high pressure jets.
Lever Connectors
Unicrimp has produced a comprehensive brochure providing in depth details of each of the products

5 pole, 3 way IP68 'T' ND Inline Connectors
High quality and robust materials produce a tough nylon body which helps ensure that the connectors can withstand the harshest of environments. Whatever the installation conditions, the cables will be fully secure.
The 'T' and Inline Connectors are supplied with 5 pole terminals. This provides the installer with a variety of wiring options, covering a large range of installations. The 'T' shape of the IP68 'T' connector facilitates the install of an inline switch or additional powered output whilst also offering IP68 weatherproof protection, making it perfect for multiple installations.
The IP68 Inline Connector provides a quick and simple solution for outdoor fixtures. It can be used to extend or repair existing cables while maintaining its IP68 weatherproof protection.
Unicrimp has produced a comprehensive brochure providing in depth details of each of the products in the Q-NECT range and this can be downloaded from the Unicrimp website as well as from the Scolmore Group app.
A video has also been created and can be viewed at https:// youtu.be/WT8DWeU6hKI. The Q-NECT range will also have its own dedicated area on the Unicrimp website.
Unicrimp, unicrimp.com
56 | February 2023 COMPANY SHOWCASE SPONSORED STORIES FROM THE INDUSTRY electricalcontractingnews.com @ElecConNews /electricalcontractingnews @ecn_magazine
Unicrimp, part of the Scolmore Group of companies, continues to expand its comprehensive range of cable accessories and has introduced a brand new
The Q-NECT range
www.unicrimp.com
Q-NECT IP.BOX MINI
Suitable for solid, stranded and flexible cable types, the lever operated connectors use screw-less spring clamp technology, which means there is no need for any tools.
ECN Feature Strip ads - Q-Nect.indd 1 27/01/2023 10:18
LINDY 2 PORT HDMI 8K 60 SWITCHSWITCHING HDMI SOURCES MADE EASY
HDMI switches are reliable solutions for controlling and switching multiple HDMI source devices and outputting to a single display.
The Lindy 2 Port HDMI 48G switch is a compact, high quality solution for effortlessly switching between two HDMI source devices when connected to a single display.
Supporting HDMI 48G signals, this switch allows for the transmission of detailed 8K Ultra-High-Speed resolutions, while additional support for HDR ensures video content features greater contrasts and a much wider colour gamut. This switch is perfect for a premium residential setup, eye-catching digital signage in retail settings or engaging presentations.
This switch also provides efficient, simple switching options for the user, via an included IR remote or push buttons on the main unit. The switch can also identify the active HDMI source device and automatically switch to this option, providing a useful solution for when the unit is required to be out of sight. HDCP 2.3 ensures the compatibility with a variety of 8K content from source devices, including set top boxes, graphics cards, Blu-Ray players and 8K HDR media players.
The switch has a compact, minimalist design to ensure no distraction from the display or installation, and comes with a two-year warranty.
Lindy, lindy.co.uk
ESP ADDS SMART PLUG WITH INTEGRATED USB-C TO FORT RANGE
Having seen little change for nearly 100 years since it was first invented in 1926, the three-pin plug has undergone some major developments in the last few years with the advent of smart technology. Now ESP has taken the recently developed concept of the smart plug and incorporated both USB Type A and Type C charging facilities to expand its functionality even further.
Part of the Fort Smart Security range, the new smart plug provides a mains three-pin 13 amp socket that can be remotely controlled and scheduled via an app and used to control a range of appliances and devices – lamps, electric heaters and radios, for example. In addition, the plug provides two Type A USB and one Type C rated at 2.4 amp in total. This provides two options to control devices – via the plug socket or USB/Type C connection. The smart plug is controlled via the 'Click Smart+' app from Scolmore, which is completely subscription-free, with no additional fees incurred. The smart plug requires 2.4ghz Wi-Fi connection with no additional hub required.
ESP, espuk.com
HellermannTyton has introduced a new tear proof label range to its portfolio.
The new range has been designed as a dedicated solution for customers within the rail, test and inspection, and asset management sectors; after HellermannTyton identified a need amongst its customers for more robust labels which cannot become torn or cause issues during tests and inspections.
As well as being water resistant, the labels can be printed with customer-specific information such as barcodes, logos and tracking information using HellermannTyton's range of thermal transfer printers.
The tear proof labels are available in a variety of colours and materials on request, including metal-detectable and specific UV-stabilised materials to meet the requirements of various industries.
Mary Arrowsmith, Product Manager for HellermannTyton, comments, "By making labels with more suitable materials and features than others available on the market, we can provide our customers with a durable product which supports stock management."
Using a thermal transfer printer, customers can either print the labels themselves or utilise HellermannTyton's pre-print service. HellermannTyton, hellermanntyton.co.uk
February 2023 | 57
COMPANY @ElecConNews /electricalcontractingnews @ecn_magazine electricalcontractingnews.com www.unicrimp.com
IP66 Junction Box. ECN Feature Strip ads - Q-Nect.indd 2 27/01/2023 10:18
The new Q-Nect IP66 Junction Box is packed with features to make your job quicker and easier.
RECESSED LED DOWNLIGHTS WITH CTA SWITCH FROM OVIA
Sprite is a range of recessed TRIAC dimmable LED downlights with CTA switch from Ovia. These IP54-rated aluminium downlights are supplied with TRIAC dimmable drivers which are pre-wired with a Fast Fit Flow connector or three-in-one multi-function dimming option for quick and easier installation. There are four sizes available – 3in, 5in, 6in and 8in diameter – and a choice of 10W, 13W, 18W, 25W and 35W versions, to cover a wide range of installation types and requirements. They have a five year warranty.
The E-Sprite range of recessed LED downlights with CTA switch are eco commercial downlights that are available in 9W, 15W, 25W or 30W. These IP20 rated downlights are supplied with a CTA switch as standard and are pre-wired with a Fast Fit Flow connector or three-in-one multi-function dimming option for quick and easier installation. They have a three year warranty.
The full range can be seen in the Ovia Issue 4 catalogue which can be downloaded from the Ovia website and the Scolmore Group app. Ovia, oviauk.com
MERIDIAN LIGHTING HAS SENSORS UNDER CONTROL
The Meridian Lighting sensor range provides lighting control via infrared, microwave and detectors, all combining the latest technology with elegant modern designs.
Infrared Motion
Detectors operate up to a range of 12m and deliver a 180° detection. Available in black or white, these wall mounted units are available for indoor or outdoor use with options for IP44 or IP65 ratings. Supporting these fittings are Corner Sensors with a complete 360° detection range.
Microwave Sensors, finished in white, are available for recessed or surface fitting with an adjustable detection distance from one to eight metres and a 360° range, providing excellent energy saving for offices and commercial spaces.
The Photocell range includes fixed grey or black fittings, plus 360° Surface/Recessed options in white – all with IP44 ratings. In addition, dusk to dawn Photocell kits feature a time delay function preventing harm from constant on/off switching and come supplied with wall brackets and Nema sockets.
All products are UK/CA and CE approved and RoHS compliant.
CED Electrical, cedelectrical.co.uk
Lever Connectors
Suitable for solid, stranded and flexible cable types, the lever operated connectors use screw-less spring clamp technology, which means there is no need for any tools.
WATERPROOF WORKWEAR FOR THE WINTER
Effective garment waterproofing is a hallmark of Snickers Workwear's winter clothing.
Whichever Snickers Workwear jacket you choose, you can count on real comfort and protection from rain and foul weather.
Stay dry, warm and comfortable by choosing from a range of water-repellent jackets with welded seams that will keep you dry in light showers and deliver great breathability to ventilate your body when you're active on site.
But if you need 100% waterproofness for long periods, check out the GORE-TEX jackets. These highly technical garments are waterproof to keep you dry, windproof to keep you warm, and breathable to keep you comfortable all day long
There's a host of AllroundWork and FlexiWork jacket styles and extensive size options available for tradesmen and women, so you can layer your working clothes properly to ensure that your energy and performance levels are as weatherproofed as you need to be.
Snickers Workwear, snickersworkwear.com
NEW SINGLE WIDTH SPD ADDED TO ELUCIAN CONSUMER UNIT RANGE

Scolmore continues to expand its Elucian by Click consumer unit range to provide electricians with the broadest possible range of units and protective devices to cater for all installation requirements. With SPDs now mandatory for domestic and commercial premises, Scolmore has added a new single width, double pole SPD to the Elucian range.
This new slimline version of the existing 2 Pole, Type 2 SPD in a single 18mm module width, comes supplied with the following tails as standard:
• 230mm Live Tail
• 230mm Neutral Tail
• 400mm Earth Tails
The existing Elucian 2 Pole Type 2 SPDs are a twin size module (36mm) taking up two ways inside a consumer unit. The development of the new single width module (18mm) means that for all installations where an SPD is required, an extra space is gained within the consumer unit as they now only take up one way inside.
It is less than two years since Scolmore entered the consumer unit market with a comprehensive range of metal consumer units and the range has been proving hugely popular with installers.
Scolmore, scolmore.com
58 | February 2023
COMPANY SHOWCASE SPONSORED STORIES FROM THE INDUSTRY electricalcontractingnews.com @ElecConNews /electricalcontractingnews @ecn_magazine www.unicrimp.com
ECN Feature Strip ads - Q-Nect.indd 1 27/01/2023 10:18
Get your job done the Ideal way. Gen II lever connectors available at all main electrical retailers.
idealind.com
32A 4mm2
since 1907 since 1907 highest quality world leader since 1907 1907 1907 highest quality world leader since 1907 Disconnectors for photovoltaic applications. Trusted brand since 1907 We have built up our strong reputation by consistently producing products that are universally recognised for their quality and workmanship. highest quality world leader since 1907 KRAUSNAIMER.COM 01635 26 26 26 sales-uk@krausnaimer.com steel photovoltaic Kraus & Naimer grp ● insulated ● mild & stainless steel ● red painted isolating switches ● main/emergency off www.krausnaimer.co.uk sales-uk@krausnaimer.com 01635 262626 the sign of quality New online catalogue Disconnectors for Photovoltaic Applications DC-side disconnectors for photovoltaic power supply systems in accordance with IEC 60364-712:2002 25 Output KG20B/KG32B Ø 25 General Data Switch disconnectors accordance with EN 60947-3, VDE 0660 part 107 Utilization category for photovoltaic applications: Connecting and disconnecting PV circuit, where severe overcurrent may occur and Switching of resistive loads, including moderate overloads Ambient temperature (enclosed): 50 °C over 24 hours with peaks of up to 55 °C KG32B from 26 A: 35 °C over 24 hours with peaks of up to 40 °C Finger-safe terminals in accordance with VDE 0660-514 and BGV A3, protection class IP 20 Maximum conductor cross section (use only copper conductors) single wire or stranded wire flexible wire without / with wire-end ferrules (according to DIN 46228) KG32B: mm² KG41B: 16 mm² KG20B KG32B: mm² KG41B: 10 mm² Mounting Plastic enclosure, protection class IP 66 67, fully insulated, knock-out entries Handle red, in OFF-position lockable with padlocks, front plate background yellow, cover coupling with interlock 50 °C 60 °C 50 °C 60 °C KG20B.T206/P3.KL11V 70040674 KG20B.T106/P3.KL11V 70046570 650 DC18 A18 A25 A22 A780 DC1000 KG32B.T206/P3.KL11V 70040675 KG32B.T106/P3.KL11V 70046572 500 DC25 A22 A25 A22 A600 DC1000 KG41B.T206/P3.KL11V KG41B.T106/P3.KL11V 650 DC32 A32 A40 A40 A780 DC1000 KG20B.T206/P3.KL11V 70040674 KG20B.T106/P3.KL11V 70046570 800 DC12 A12 A21 A21 A1000 DC1000 KG32B.T206/P3.KL11V 70040675 KG32B.T106/P3.KL11V 70046572 650 DC25 A22 A25 A22 A780 DC1000 KG41B.T206/P3.KL11V 70040676 KG41B.T106/P3.KL11V 70046573 800 DC20 A20 A28 A28 A1000 DC1000 Wiring diagram Twist torque for clamping screws Stripped length KG32B 1,25 Nm KG41B 1,80 Nm KG41B 10 Input Output ––Switching program: 2-pole, 6 contacts per circuit (2 x in series) KG32B KG41B 100 145 500 V DC : 25 A 650 V DC : 18 A / 25 A / 32 A 800 V DC : 12 A / 20 A 1 x 2-pole 500 V DC 650 V DC / 800 V DC www.krausnaimer.com/gb_en/catalogues Take a look on the website for more about our products DC-side disconnectors for photovoltaic power supply systems in accordance with IEC 60364-712:2002 Data valid only if the pre-assembled bridges have not been modified. Ø 25 229 250 145 124 Ø 25 107 17 General Data Switch disconnectors in accordance with EN 60947-3, VDE 0660 part 107 Utilization category for photovoltaic applications: DC-PV2 Connecting and disconnecting a PV circuit, where severe overcurrent may occur and where the current can flow in both directions DC-21B Switching of resistive loads, including moderate overloads Ambient temperature (enclosed): 50 °C over 24 hours with peaks of up to 55 °C Finger-safe terminals in accordance with VDE 0660-514 and BGV A3, protection class IP 20 Maximum conductor cross section (use only copper conductors) single wire or stranded wire flexible wire without / with wire-end ferrules (according to DIN 46228) KG20B / KG32B: 6 mm² KG41B: 16 mm² / KG32B: 4 mm² KG41B: 10 mm² Mounting Plastic enclosure, protection class IP 66 67, fully insulated, knock-out entries Handle red, in OFF-position lockable with padlocks, front plate background yellow, cover coupling with interlock Name Art. No. Name Art. No. U DC-PV2 DC-21B Max. U PV U KG41B.T208/P3.KL11V KG41B.T108/P3.KL11V enclosed up to 50 °C over 24 hours with peaks of up 55 °C enclosed up to 60 °C over 24 hours with peaks of up to 65 °C Wiring diagram Twist torque for clamping screws Stripped length KG20B / KG32B 1,25 Nm KG41B 1,80 Nm KG20B KG32B 9 N N ––Switching program: 2-pole, 8 contacts per circuit (2 4 in series) 800 V DC 18 A / 25 A / 32 A 1 x 2-pole 800 V DC Naimer sloping roof ● photovoltaic changeover switches sales-uk@krausnaimer.com 01635 262626 Kraus & Naimer grp ● insulated ● mild & stainless steel ● red painted ● sloping roof ● photovoltaic isolating switches ● main/emergency off ● changeover switches www.krausnaimer.co.uk sales-uk@krausnaimer.com 01635 262626 Kraus & Naimer grp ● insulated ● mild & stainless steel ● red painted ● sloping roof ● photovoltaic isolating switches ● main/emergency off ● changeover switches www.krausnaimer.co.uk sales-uk@krausnaimer.com 01635 262626