QUICKWIRE SET TO RELEASE LATEST INNOVATION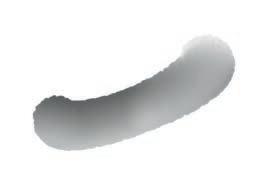 2023 is undoubtedly looking to be a big year for Quickwire as the company brings its latest products to market in early February –two new Quickwire junction boxes for power connection.
The new additions to the popular Quickwire range will be two and four-way Splitter Junction boxes for use with 2.5mm2 cable and rated at 24A. These clever new products will open up a whole new dimension of capabilities for users of the Quickwire system. Quickwire junction boxes with larger load capacity have been a popular request from electricians and contractors around the country. These highly anticipated additions will allow lightning quick distribution of power and make common jobs like breaking into ring finals, or repairing damaged cable runs, much easier.
Both products will be rated to 24A, accept 2.5mm2 solid core twin and earth cable and comply to British standards BS EN60670-22 and BS5733-MF. Up until now the main Quickwire product range has been rated at 16A, commonly for use in lighting circuits. But now, entering into the realms of power connection will prove a game changer for many.
Turn to page 12 for the full story.
SPECIAL FEATURE: CABLING & CABLE MANAGEMENT SPECIAL FEATURE: TEST EQUIPMENT SPECIAL FEATURE: SMART BUILDINGS VOLUME 42 NO. 12 • DECEMBER 2022 ELECTRICALCONTRACTINGNEWS.COM 30 50 40 uickwire
The faster way to connect downlights. www.quickwire.co.uk
For all products sold under the brand name of Median a donation of 10% of the nett profit (plus VAT) will go to the Charity In partnership with WE THOUGHT ABOUT DOING A FANCY XMAS ADVERT... HOWEVER, SOME THINGS ARE FAR MORE IMPORTANT.
ASSURED CONTROL with Kraus & Naimer since 1907 since 1907 highest quality world leader since 1907 since 1907 since 1907 highest quality world leader since 1907 Switchgear specialists providing you with the best quality-built products and innovative solutions. Renowned for giving you the very best: Quality, range & service Trusted brand since 1907 We have built up our strong reputation by consistently producing products that are universally recognised for their quality and workmanship. EMC-compliant connection Maintenance Switches for Maintenance Switches and Safety Switches according to IEC 60204 and VDE 0113 for EMC-compliant connection of frequency regulated motors the OFF-position lockable with padlocks, special safety interlocked covers with Handle Backing Connection diagram Recommended tightening torque KG125 14 Nm KG160 14 Nm External-Ø shield 280 560 534 254 KG160 2xØ63 + 1xØ20 125 A / 45 kW  KG125 160 A / 55 kW  KG160 < Back to the table of contents > www.krausnaimer.com/gb_en/catalogues highest quality world leader since 1907 KRAUSNAIMER.COM 01635 26 26 26 sales-uk@krausnaimer.com New online Maintenance Switches for EMC-compliant Connection Kraus & Naimer grp ● insulated ● mild & stainless steel ● red painted ● sloping roof ● photovoltaic isolating switches ● main/emergency off ● changeover switches www.krausnaimer.co.uk sales-uk@krausnaimer.com 01635 262626 EMC-compliant connection Maintenance Switches for EMC-compliant connection Maintenance Switches for Maintenance Switches and Safety Switches according to IEC 60204 and VDE 0113 for EMC-compliant connection of frequency regulated motors 6 Contact development: 3 pole with auxiliary contacts 1NC/1NO (leading off) General Data Switch Disconnectors according to EN 60947-3 and VDE 0660 part 107 Ambient temperature (enclosed): 35 ˚C during 24 ours with peaks up to 40 ˚C Equipment Plastic enclosure, protection IP 66/67, knock-outs the OFF-position lockable with padlocks, special safety interlocked covers with With shield clips for use to continue the cable shield circuit through the enclosure Rated Data Order Number Thermal Current Utilization Category AC-23 B/A, 3x400 V Breaking Capacity 3x400 V Color Handle Backing Order Number 30 kW KG80 T203/D-A108 KL71V KG80 T103/D-A061 KL71V KG100 T203/D-A120 KL71V KG100 T103/D-A068 KL71V Connection diagram tightening torque for terminal screws KG80 3,00 Nm KG100 3,00 Nm Insulation stripping length 229 250 80 A / 30 kW  KG80 100 A / 37 kW  KG100 < Back to the table of contents > EMC compliant switches. Take a look on the website for more about our products the sign of quality
VOLUME 42 NO. 12 • DECEMBER 2022 CONTENTS CONTENTS… SPECIAL FEATURES: Regulars Cabling & Cable Management 30 Marshall-Tufflex helps to keep Stansted Tunnel's lighting upgrade project on track 32 Planning for the next generation of electrical installations 33 Delivering rapid change in office environments 34 Cable gland installation standards: what you need to know 35 'Smart' enough to help make a difference 36 How modular prefabrication can help electrical contractors tackle construction challenges 38 Safety services – maintaining a signal Smart Buildings 40 Stirling Council to deploy connected home technology 42 Smart lighting solution for Scolmore headquarters 44 Secure home IoT needs an industry and supply chain wide approach 46 Using connected buildings to achieve collective objectives 48 Manchester Metropolitan University secures top sustainability rating with ABB smart building scheme Test Equipment 50 Lockout tagout and safe isolation 52 Does an active network support POE++ deployment? 54 Fault loop impedance testing on non-standard electrical networks December 2022 | 3 @ElecConNews /electricalcontractingnews @ecn_magazine electricalcontractingnews.com 4 Editorial Season's Greetings from the ECN team! 6 Industry News JTL seeks to help employers access £3bn of unused training funds; NAPIT supports Sparks Learner of the Year 2023; Short courses are no substitute for proper electrical training; and more 12 Cover Story Work faster, not harder 14 Contract News SES Engineering Services delivers £25m of complex smart technologies; J S Wright secures £17m deal for Docklands development; Power security delivered for Northampton General Hospital; and more 18 Training JTL launches five new training centres; GoodWe urges training investment amidst soaring demand for solar installations 20 Key Issue Tender writing for electrical contractors in the UK 22 Project Focus Intelligent fire detection system creates a disturbance-free environment for Hylo 24 Interview Carly wills speaks to new Zumtobel Group UK & Ireland MD, Paul Kilburn, about his previous roles and his plans for the company 26 Competition Light up your life with a C.K Tools giveaway 28 Advertisement Feature LEDVANCE shines a light on storage and production solutions 57 Company Showcase Sponsored content from across the sector
Hello and welcome to the December issue of ECN –the final one of the year! It's been another bumpy year, with energy prices and the cost of living dominating the headlines for much of it.
A recent news story that caught my eye is that more than a quarter of electricians will be working on Christmas Day this year, mainly due to finances as a result of the cost of living crisis. The study by IronmongeryDirect also found that a third of tradespeople will be taking less time off over the festive period, and younger workers are far more likely to work all the way through the festive season.
On average, tradespeople say they're planning on taking five days off this December.
I do hope that you manage to take some time off for a well-earned break.
This issue's special features include Cabling & Cable Management; Smart Buildings; and Test Equipment, plus all of the Industry and Contract News to keep you informed, along with our usual features – Training, Key Issue and this month's Interview. And don't forget to enter the Competition to be in with a chance of winning a five-piece Dextro Glo Screwdriver set and a Wide Field Head Light bundle, courtesy of C.K Tools.
Wishing you all the best for the festive period – see you in 2023!
EDITORIAL
Carly Wills, Editor
publication. In all matters the editor's decision is final. Editorial contributions to ECN are welcomed, and the editor reserves the right to alter or abridge text prior to the publication. Overseas Subscription Rates: Europe £60.00; Rest of World £70.00. Copyright © 2022, All rights reserved. Printed by Micropress, Reydon Business Park Fountain Way, Reydon, Southwold, IP18 6SZ.
BEATRICE LEE T: 01634 673163 E: beatrice@allthingsmedialtd.com GROUP ADVERTISEMENT MANAGER: KELLY BYNE T: 01634 673163 E: kelly@allthingsmedialtd.com STUDIO: MARK WELLER T: 01634 673163 E: mark@allthingsmedialtd.com MANAGING DIRECTOR: DAVID KITCHENER T: 01634 673163 E: david@allthingsmedialtd.com ACCOUNTS T: 01634 673163 E: susan@allthingsmedialtd.com ECN charity of choice Published monthly by All Things Media Ltd., Suite 14, 6-8 Revenge Road, Lordswood, Kent ME5 8UD. Tel: 01634 673163 Fax: 01634 673173 NEXT TIME… January Issue Editorial deadline: 14 December Advertising deadline: 21 December Circuit Protection & Switchgear EV Charging Emergency Lighting electricalcontractingnews.com @ElecConNews /electricalcontractingnews @ecn_magazine SEASON'S GREETINGS FROM THE ECN TEAM!
The editors and publishers do not necessarily agree with the views expressed by contributors nor do they accept responsibility for any errors in the transmission of the subject matter in this
EDITOR: CARLY WILLS T: 01634 673163 E: carly@allthingsmedialtd.com EDITORIAL ASSISTANT:
info@quickwire.co.uk www.quickwire.co.uk A Company +44 (0)1183 840025
flex connectors
uickwire
QuickwireTM have teamed up with to create a quality fire/I-Joist rated, colour switchable downlight with unrivalled connection speeds. Visit www.quickwire.co.uk or your wholesaler for info
The new market leading downlight - Fire rated, colour switchable and fitted with a QuickwireTM plug & socket
Equipped with Quickwire T-Connector plug & socket. Switchable colour temperature 3000K/4000K. 30/60/90 min fire rated for solid and I-joist ceilings. Shallow 53mm depth with 70mmØ cut out. High ingress protection (IP65 front, IP54 back). Mains dimmable integrated driver. 6W delivering ~600 lumens.
Chrome/Brushed Chrome/Black bezel options.