Q&A with FanchonStinger A guide to the Fort StockyardsWorth Oil painter and fine artist, Abigail Gutting, is carrying on Western tradition and heritage through her life-like masterpieces. Modern Art of the American West Fall 2022 Rodeo Profle: John Douch | Top 5 Cowboy Heirlooms | Caramel Apple Cake Recipe | Explore Navajo Nation Cowtown Rodeo | Our Barndominium Life | Behind the Scenes at CLN | From the Lens
©2022 Jockey International, Inc. All rights reserved. Jockey is a trademark of Jockey International, Inc. LUKE BRYAN BRAND AMBASSADOR Available at Jockey.com, Kohl's and Walmart
CONTENTs 2022Fall Exploring the Navajo Nation 4 the Max® Multipurpose Tool Kit 8 Our Barndominium Life 24 Rodeo athlete Profile: John douch 28 From News Anchor to pbr bull owner: Fanchon Stinger 30 2022 Forney Product Spotlight 40 Top 5 Cowboy Heirlooms 52 from the lens: Phyllis Burchett 54 Krysta's Kitchen: Whiskey Caramel Apple Upside Down Cake 60 Rodeo Profile: Cowtown The Traditional Cowboy AssociationArts WestAmericanArtModernoftheP.6 P. 26 P. 34 P.10 GARY LAFFEW'S TROUBLE EXPECTED PODCAST 62 Meet the Cowboy Lifestyle Network Crew: Robert Lang 63 CLN: This is How We Roll! 64 fort worth history 44 Local lodging 46 Best places to eat in fort worth 48 The stockyard's best watering holes 49 things to do in the stockyards 50 A COMPLETE GUIDE TO THE FORT WORTH STOCKYARDS TIKTOK WESTERNTIKTOKWESTERNGOESGOESTIKTOKGOESWESTERN2
Get FREEyourPARTS CATALOG at LMCTruck.com 800.562.8782LMCTruck.com 1947-13 Chevy/GMC 1948-16 Ford 1972-15 Dodge
Why settle for the ordinary when you can surround yourself with the breathtaking views of the San Francisco Peaks.? When you book a room here, your stay will feel like you're at a luxury hotel, complete with all of the amenities and essentials you would ever need with the same comfort as home. There are three different room configurations available with options for standard double guestrooms all the way up to the Presiden tial Suite which offers 2,000 square feet of home away from, mountain views, and everything you could possibly need for your stay at Twin Arrows.
When you stay at the Twin Arrows, you are guaranteed the best casino games in the state. With one of the most rewarding Players Clubs out there, players can expect better benefits, faster free play & amazing rewards! With choices of over 1,100 slot machines ranging in denomi nations starting from a penny up to $25, there is something for everyone. Table games? They have you covered. With games like Blackjack, WPT Heads Up Hold'em, High Card Flush, Free Bet Blackjack, and Pai Gow Poker, Twin Arrows has a table open for you no matter your game of choice.
If you're a foodie, then Twin Arrows has you covered! With a variety of dining options including the Arrows Sports Bar, Zenith Steakhouse, Four Elements Cafe, and Indulgence, there is some thing for every palate.
Exploring the Navajo Nation TWIN ARROWS RESORT & CASINO
Dining Options
THE NAVAJO Nation Gaming Enterprise was created in 2006 with the mission of atNavajoLearnhospitality,throughthethatownTheyNavajomakeandTherevisitorsNavajoentertainmenttop-of-the-lineprovidinggamingwithintheNationforbothandlocalsalike.arefourcasinosonetravelplazathatupthepropertiesofNationGaming.eachprovidetheiruniqueexperiencealsoshowcasesrichNavajocultureart,architecture,andcuisine.moreaboutNationGamingnavajogaming.com.
Tucked away in the hills of Northern Arizona, just outside of Flagstaff, Arizona, lies one of Arizona's premier gaming and entertainment retreats, the Twin Arrows Casino and Resort. Twin Arrows provides the best experience ranging from their amenities to the very latest in gaming. In addition to the hottest games on the market, Twin Arrows is also known for its luxury guest rooms, gourmet and casual dining, fitness center, heated indoor pool, and 11,000+ square feet of meeting space for any type of event. Let's take a tour!
The Arrow Sports Bar is a great option if you're looking for casual din ing to watch your favorite sports team and catch a few cold ones before hitting the slot machines. With 19 high-definition TVs, an international beer selection, and a wide variety of food options, you can't go wrong with this hot spot.
About the Casino
The Hotel
If you're looking for a great date spot, you might consider making reser vations for the infamous Zenith Steakhouse. With options from sizzling hot steaks to seafood and an incredible wine selection, this is the place to be for an upscale dining experience at the resort.
As for casual, on-the-go bites, you can choose from the Four Elements Cafe, which boasts light fares with a modern twist, or Indulgence, offering freshly brewed coffee and a variety of baked goods, sandwiches, and beverages.
All of their rooms come with an interactive entertainment center, wifi, LCD TV with satellite programming and pay-per-view movies, charging station with an alarm clock radio, a work desk, telephone, in-room safe, ironing board, hairdryer, mini-refrigerators, single cup coffee makers, and bath amenities. Make sure to pack a swimsuit be cause each stay also comes with access to the indoor pool and fitness center.
NationNavajoAbout Gaming
4
NOT JUST FORHORSEYOUR
Discover the Secret ...

WittAmybyPhotography-RoseDesertSmokeshorse,herandSmithNicole
BY MICHAEL J. NICOLA
Members of this group also draw from a shared values sys tem, one that emphasizes honoring the traditions of the West while reflecting our contemporary world. A world that dictates that standards in these disciplines be continually raised and that knowledge, once carefully guarded, be brought into the open and shared freely with peers and protégés alike. Finally, the most important value of all; preserving these precious arts that were once no more than a single generation away from being lost, pushed aside forever by mass production of inferior but widely available work.
Since men like Russell and Remington started coming west, over 150 years ago, they have used paint and clay to capture the life of the North American cowboy and his surroundings. However, at the same time in the shadows was another breed of artist: the saddle maker, rawhide braider, silversmith and bit and spur maker. This work was rarely recognized by anyone other than the working cowboy as a work of art.
THE TRADITIONAL COWBOY
For the artists of the TCAA, that story is drawn from a wide range of influences and sources of inspiration: their own expe riences as working cowboys, making a living on horseback; the work of the saddle makers, rawhide braiders, silversmiths and bit and spur makers who have come before them. But they are also guided by classical architecture, sculpture, graphic design and Old World craftsmanship that were imported to the North American frontier.
T
The story then unfolds over hundreds of hours at a drawing board and in the workshop. As the creative puzzles of design, architecture and narrative are solved; ideas are brought to life through the meticulous carvings, engravings and sculpting of leather and metal. At the journey's end, raw materials are given life and are transformed into an original product, to be interpreted, to be pondered, to be appreciated not just for its functionality, but also for its beauty and its meaning. Those raw materials have been transformed into an exceptional class of work... that of functional art.
he author, playwright and critic Anthony Burgess once said: "Art begins with craft and there is no art until the craft has been mastered."
The pieces that are in the annual Traditional Cowboys Arts Association show are examples of both craft and art. Each work is a brilliantly made, one of a kind tool of the cowboy's trade, expertly engineered for unmatched functionality. But each piece also represents, for its maker, an artistic journey, one that begins, as all such journeys do, with inspiration; that spontaneous recognition of a story that needs telling.
This ethos demands of a devotee an unmatched understand ing of his or her discipline, its tools, its techniques and its correct function, as well as a never-ending commitment to education ARTS ASSOCIATION
Where BecomesCraftArt
6
Please join these Artists for their 23rd annual exhibit and sale, Sep tember 30 and October 1st at the National Cowboy & Western Heritage Museum in Oklahoma City.
Twenty-three years ago, a small group of the West's leading saddle makers, silversmiths, rawhide braiders and bit and spur makers recog nized a fourfold crisis: First there was an aging class of master artists in these disciplines; second a shortage of newcomers entering these fields; third there were fewer and fewer opportunities for apprentices to find willing, qualified mentors; and finally, the ongoing threat to these traditional arts posed by mass production.
and self improvement. That's the foundation... that's the craft. But the creative expression through the media of leather and metal, the making of statements and sharing of narratives through the finest examples of working saddles, bits, spurs, rawhide and silver... that's art!
Like great painters and sculptors of the North American West, the members of the TCAA have a common thread; a desire to capture and preserve the culture of the Cowboy and the West. These Artists all start with an idea, an inspiration that leads them to pick up a pencil and start to sketch that idea out. Eventually that inspiration is brought to life through paint, leather, clay or metal and becomes a beautiful work of art.
More importantly, each year's show has served to inspire other craftsmen. Men and women who see what is possible in their disci plines and find in these works of art, the motivation to elevate their own work and in turn become artists themselves.
In the past 23 years it has become more and more common to find a set of Wilson Capron's spurs displayed on a collector's mantel next to a Martin Grelle painting or a Chuck Stormes saddle prominently displayed in a corporate board room. Simple, functional craft has indeed become collectable art!
Since those first informal discussions, the National Cowboy & West ern Heritage Museum has hosted 22 TCAA shows, which have feature works valued in excess of $8 million. Each year, the artists of the TCAA raise the standards of quality and creativity in their disciplines. They don't just "push the envelope"; they reinvent these traditional western arts. Through innovation and unmatched creativity they breathe new life into the age-old media of leather and metal.
The TCAA's mission though is centered on the preservation of these arts through education. Each member of the Traditional Cowboy Arts Association offers one-on-one instruction in his respective field. To date members have mentored nearly 400 students, ranging from novices to professionals with decades of experience. In addition the group holds two annual workshops at the Museum. The TCAA has also created scholarship programs to help students cover costs. So far these programs have paid out over $200,000.
SEPTEMBER 30 –OCTOBER 1, 2022 ON EXHIBIT OCTOBER 1 –JANUARY 2, 2023 Roadrunner Bit, Wilson Capron, Traditional Cowboy Arts Exhibition & Sale 2022 Mr. and Mrs. Kraig Kirschner RESERVATIONS & PROXY INFORMATION nationalcowboymuseum.org/tca
In response, these artists joined together in 1998 to form the Tra ditional Cowboy Arts Association, with the idea of preserving the time-honored art of the West; continually elevating the standards for craftsmanship within these disciplines and creating accessible educa tional programs for students. Two men shared that vision, the late Ken Townsend who at the time was the Executive Director of the National Cowboy & Western Heritage Museum and Don Reeves, the Curator for Cowboy Culture at the Museum. In sharing that vision they pro vided the venue to showcase this art not only to the West but to the rest of the world. Thankfully the Board of Directors at the National Cowboy & Western Heritage Museum continue to support the TCAA by providing the stage for their annual sale and exhibit.
What is the MultipurposeMax®Tool Kit?
The McCleod rake and hoe attachment is the perfect combo tool! Its primary purpose in fire control is to cut fire breaks in the land to prevent/manage the ability of wildfire to spread. It's also great for campsite preparation. You can use the rake side to collect kindling and clear brush, then turn it around to level space for the tent, firepit, and camp furniture.
MATTOCK
The mattock, when attached, turns the MAX® into a Pulaski, which is a primary tool for fire control efforts. The mattock attachment cuts through roots and soil like butter and is great for digging out a trench quickly or removing tree stumps and roots around your property.
BROAD PICK
8
STRIKING SURFACE
FORREST TOOL Company has been creating rugged and in-onegotheAmerica,ainone-timeyouyourtheWhenmadebuttoughestonlyproductcustomerstothemwasthantoolsmilitary-gradeformore25years.ItimportanttofromdayoneprovidetheirwithathatcouldnotwithstandtheconditionsalsobeproudlyinAmerica.youmakepurchaseonForrestTool,aremakingainvestmentatoolthatwilllastlifetime.Madeintrustedbymilitary,youcan'twrongwiththisall-tool.
Digging into the Max® Multipurpose Tool Kit by Forrest Tool Company
I
The MAX® shovel is a key element in our kit. With a full-size shovel blade, it makes recovery efforts a breeze. You can use it to dig your vehicle out when it high-centers, gets stuck, or to dig a quick latrine if you catch yourself in a bind. At 34 inches, it's not quite a full-length shovel, but it's longer than most camp shovels. The shovel, combined with the polyglass ax handle provides an ergonomic grip that's shaped to be strong wherever you're applying force.
The MAX® Hudson Bay ax head has a striking surface that is opposite of the ax blade. This works in a pinch as a hammer if you need to mend fences or other structures on the ranch. It is also perfect for driving tent stakes, anchors, spikes, or anything else you need to secure to the ground. Stash away that hammer, the MAX® has you covered!
THE 8-IN-1 TOOL FOR ANY OCCASION, BUILT TO ACCOMPANY YOU FOR ANY ADVENTURE YOU TAKE IT ON
RAKE & HOE (MCLEOD)
SHOVEL
MAX® AX HEAD
The MAX® Ax is great for splitting firewood for a campfire, wood stove, or relaxing fireplace at home. You can also use it to fell trees for wood, or buck logs and trees that have fallen on the trail or path that you're following. The handle of the ax is made out of composite polyglass, making it light and easy to get the job done.
CompanyToolForrestAbout
The MAX® broad pick is ideal for tearing through tough, wet soil such as clay or silt that won't loosen up the way rocky or dry soil will. It's great for narrow trench work if you need to lay wire or conduit. It also works great as a pry-bar to lever heavy objects that need to be moved, whether you need to pull some boards from a fence or building, or you are trying to shift boulders or large logs to other locations. The MAX® broad pick is one of those tools that is handy in any situation you put it in.
want to start by giving you a little background on the tool itself. If you've been looking for a does-it-all tool to add to your collection, then you can stop looking. Unlike other bulky tool kits that take up valuable space, this tool comes with eight commonly used tools all in one light weight, easy-to-carry, and stow case. One of the things we love most about the MAX® is that it is proudly manufactured in the USA and is a standard piece of equipment on Army Light Tacti cal Vehicles. Now that you have the basics, let's dig a bit deeper!
BY KRYSTA PAFFRATH
PICK
The MAX® pick is an excellent tool for busting up rocky soil before moving it or breaking up stuck-together material such as feed, hay, or ice, for spreading. If you want to loosen up some stubborn ground before planting, this is your tool!
Whether you're a rancher, farmer, outdoor enthusiast, or just a person that likes to be prepared for anything that comes their way, then you're going to want to check out the Max® Multipurpose Tool Kit created by the Forrest Tool Company. Today, we are excited to cover all of the ways that you can use this tool and what you can expect when you add it to your tool bag. Let's dig in!
How to Use the MAX®
Eight tools in one, highly reliable, lightweight, and compact
Having a versatile, rugged and well-made multi-purpose tool on hand is a must for property maintenance. Whether it's making quick work of a tree to lay a new fence-line, uprooting stone and clearing out irrigation ditches or simply splitting fire-wood, the importance of a quality tool cannot be over stated. Forrest Tool Company's The MAX® tool Is perfect for throwing in your pack, in the back of your ATV or mounting to your truck so that the right tool is always on hand.
TEL: 970.375.0003
thedoperfect-it
forresttool.com
Durango, Colorado
10
Goes WesternGoes Western
These creators range in specialty but all have one thing in common, their love for the western lifestyle. While we didn't work with creators that have millions of followers, we chose creators based on the message that they are spreading and the content they are creating. Many of the creators you'll see featured, our team has been following since day one and others we have found later in their journey of sharing online.
In a day and age where everything and everyone is online, the western lifestyle has a wider reach than ever before. With that in mind, it's important that the message being shared to folks outside of our industry is just as authentic as the message being shared within it. In this issue of Cowboy Lifestyle Magazine, we wanted to dig deep and find genuine, authentic content creators that are sharing and creating content around the lifestyle we all cherish.
While TikTok might not be your platform of choice, we have to give it kudos for allowing these creators to reach an audience that they might have never been exposed to. If you think about it, on average, these creators reach anywhere from 100,000 views on one video to millions, and to give you a little perspective, 100,000 people fit in one stadium, so they are speaking to several stadiums worth of people about their way of life.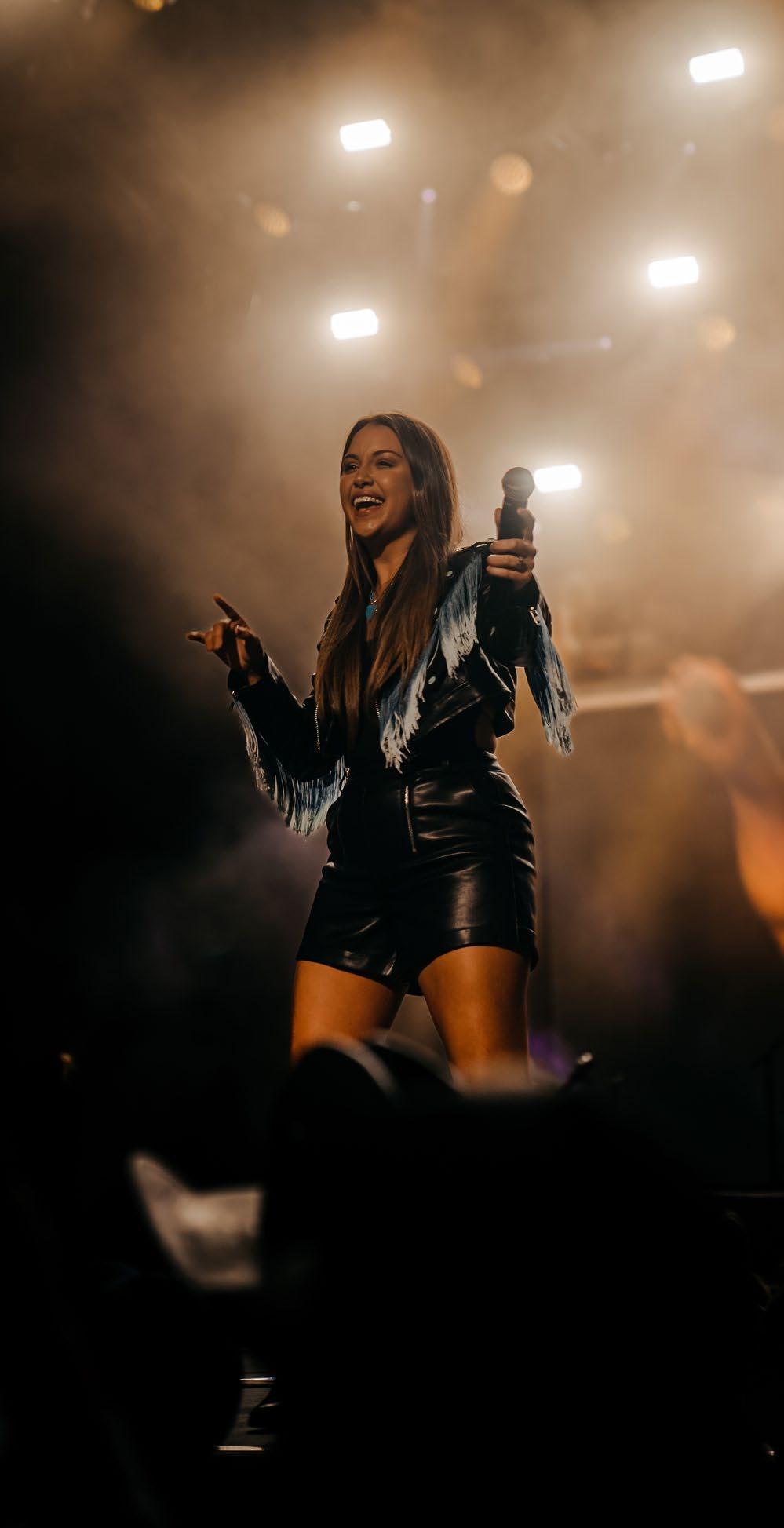 cowboylifestylenetwork.com 11
You might be wondering why this is so important and you might even be thinking that this is silly to be featuring creators on TikTok, but this is one way that the next generation is preserving the western lifestyle. This is how we get information about agriculture, ranching, farming, and so much more into the hands of people that would never look up the information themselves. With that in mind, let's introduce our creators!
12
A: Last summer was when I started training full-time. I left my ranch job in July of 2021 and was planning on com ing south for the winter, so I knew I had about four months before I had to leave Arizona. At the time, I was thinking maybe I can make this work just to carry me through this next season but in my first month of training, I ended up getting a bunch of client and consignment horses that ended up going really well. When I worked it down to an hourly rate for the time I was putting in ranching versus training, I realized that I had just given myself a 450% raise going from ranching to being self-employed.
Q & A with Horse Trainer and Content
Creator Amanda Rae
A: I've taken a little bit from every single person that I've met. Most of the southern Alberta cowboys that I've
In this TikTok feature, I had the chance to sit down with horse trainer and content creator, Amanda Rae. Amanda is originally from Alberta, Canada, and came to the US to pursue her career in horse training. These past few months, she has been traveling everywhere from Arizona to Montana working on different ranches and training horses. One of the things that drew me into her content was that what you see is what you get. She's just a cowgirl, sharing her journey online. With that, let's jump into her interview!
A: There are five exercises that I start with and it usually takes me half an hour to run through them to get an idea of where the horses are in their
Q: How did you develop your training style?
Q: Do you remember the moment that you realized you could make a living training horses?
I also think that not growing up in this lifestyle has helped me because I came into it with no knowledge, expectations, or guidance. When I started training, I had to take what everyone said and then try it. Sometimes it worked, and sometimes it didn't, but that was the only opportunity I had to learn because I didn't have a parent or mentor to guide me.
Q: What are some of the biggest things that horses should have as part of their training foundation?
A CANADIAN COWGIRL IN PURSUIT OF THE AMERICAN DREAM
BY KRYSTA PAFFRATH
learned from go back to the Ray Hunt style. I've never worked under a specific trainer so I can't say that there's one person that has influenced me. It's been a lot of trial and error since day one. I enjoy asking questions and enjoy attending clinics. I've never been in a riding clinic but I love bringing a notebook and coming out of there with pages of notes. I think I prefer watching clinics because if I was riding in them, there's no way I'd remem ber everything.
Q: In addition to those exercises, what is something every horse owner should be doing with their horses?
Q: What is some advice you would give to some one who might want to become a horse trainer?
A : I think the biggest thing is you really have to love it because it's hard. You have to be able to deal with unpredictable situations whether it's inconsistent paychecks, horses getting hurt or sick, or trucks breaking down. If I were to do it over again, I would find a trainer to spend some time under and that would have been really helpful. If you want to get into it, that'd be a good little taste test to see how you like it. I would also say, to keep an open mind, never stop learning, and take a little bit from everyone. A lot of people lately have been asking if they should get an equine degree or animal science program, but personally, I don't see the value in it. I have an environmental degree with an ag minor but it's such a hands-on industry that unless you're getting hands-on experience, I don't see the value in a degree or certificate. I would say go find some hands-on experience, get your hands and boots dirty and see if you like it.
InsightsTikTok TYPE OF CREATOR: Horse Trainer YEARS ON TIKTOK: 2 Years FOLLOWERS: 224k LIKES: 5.4 Million HANDLE: @amanda_rae.13 cowboylifestylenetwork.com 13
The last exercise is lateral flexion. In this one, I want them to give their head to each side without moving their feet. This is going to be pretty important if you need to stop them and they're fighting you. If a horse has all five of those exercises down, I feel pretty confident getting on them.
A: I'd say set your expectations higher. For example, people don't think their horse can stand tied, but they're also not will ing to leave them tied for half a day. Or they don't think their horse can self-load in the trailer but they also aren't asking them to. Horses are really smart animals and if your horse isn't making your life easier when you ride them, then you need to put in some work. Set your expectations higher because your horse can do a lot more than you've probably given them credit for.
The second one is disengaging their hind end. You can incorporate this one with lunging but I also do it on its own. They need to be able to move their hind end independently from their front feet. What you're looking for in this exercise is for the hind foot that is closest to you, to cross over the other foot.
training. Most of the time, you can find the problem with a horse doing these five exercises. The first exercise I do is lunging, I do this to get them used to the flag and get them think ing. The horse needs to be able to lunge respectfully, meaning I don't want them dragging me around the pen, not being worried about what's outside the pen, being able to switch direc tions and disengage their hips by just putting pressure on them with my eyes.
The third exercise is disengaging their front end. It's the same idea as the previous exer cise but you want to free up their front feet. This exercise is a tough one for a lot of horses and a really common foundation that people miss. You need to be able to free up those front feet on the ground otherwise you won't be able to do it in the saddle.
The fourth exercise is getting the horse to change eyes. It's where I bring the rope to their off-side, then get them to turn away from me so that I switch from one eye to the other. Each eye is a different side of their brain so when you swing a leg over on their off-side eye and they don't know how to process it, it can surprise them. I want them to follow that feel in the opposite direction and give in to it lightly and thoughtfully. This one is hard for a lot of horses too and I'll keep doing it until they do it nice and soft through the turn.
InsightsTikTok TYPE OF CREATOR: Western CinematographerLifestyle YEARS ON TIKTOK: 3 years FOLLOWERS: 1.2 Million LIKES: 39.8 Million HANDLE: @SteadyRein WEBSITE: SteadyRein.com 14
A: I didn't start sharing anything on social media until I started working on ranches about three years ago. I've never been big into sharing my life online as it always felt unnatural to me, but once I started working on a ranch, it felt more like I was at home and it was more natural to share that day-to-day life. Sharing my world on social media has led to cinematogra phy and photography work with nonprofits focused on ranching, agricul ture, and regenerative agriculture. I've also done jobs for documentaries, one of which will come out on Netflix soon!
Sitting in traffic and working an office job was so out of my element so I started working at horse barns after work to alleviate some of that stress. That was okay for a while, but to get there, I had to sit in traffic for an hour, one way. While sitting in traffic one of those days, I decided this wasn't what I wanted. I wanted to get back to having horses right outside my door, so I left. I have always wanted to be out west on a ranch but was never sure how to do it. I found and opportunity, and took it because I knew I would chicken out if I didn't. And I've been on the road ever since!
Emmie Sperandeo, a native of Florida, shares a unique, harrowing, and even enviable story of uprooting her life from her steady city job to moving "out west" and starting a career in ranching. That decision led to a co-mingling of passions with cinematography and a passion for sharing the beauty of rural landscapes around the globe. She specializes in agricultural, equine, and nature videography, and over a million people have fallen in love with her, her content, and her circus of animals on TikTok.
A: I grew up on a little homestead in central Florida with a ton of animals to care for on our property, surrounded by the outdoors. I went to college, where I studied cinematography video , then after graduation, I moved to Oregon and started working for a tech startup company. It was the first job I could get out of college, and I took it because I was nervous about landing a job. I went from spending a lot of my time outdoors and caring for our an imals to living in the city. I often asked myself, "What am I doing wrong?"
This Q & A with Emmie just goes to show that you that can do anything you put your mind to. In addition, if you're someone who as thought about getting into the western or agriculture lifestyle, there isn't anything stopping you. I appreciate Emmie being so forthcoming about her journey. If you want to learn more about her journey and life you can visit her website at Steady Rein.com.
A: To keep learning. Through this process, I've learned what I want to do in life and what I don't want to spend my time doing. I've learned there is value in time. No time spent doing what you like is wasted, so I only want to do the jobs I like. I'm fortunate that my client base has grown to include mostly work I love doing, and I'm very lucky. I had to get a lot of bad jobs and spend a lot of time doing stuff that I hated to get to that point. I think that's the biggest thing I've gotten out of this journey. Other things include my pro gression in my horsemanship by learning from different people in different regions. Everyone has a different style. My videography skills are constantly improving, whether it's a setting on my camera or catching a different angle.
Q: What advice do you have for other creators?
Q: What do you hope to achieve with your platform?
Q: What have you learned from this process?
A: Be your authentic self. I think people gravitate toward authenticity, which brings the type of people you want to your social media audience. I try to keep things authentic and share the ups and downs to an extent. The balance is tricky as I'm actually a pretty private person. I struggle with shar ing a personal struggle or skipping over that on my social media. Sometimes it feels wrong to be in a bad place but share on social about how much I love my life. So I try to share even if I don't go into great detail. For example, I've struggled with mental health my whole life, and I still do even though I am doing something I love and love my life. I still have anxiety and depression, and I still take antidepressants every day.
Q: Can you tell me a little bit more about your background and how you grew up?
Q: How did you get start your TikTok account?
A: My only goal is to just help inspire people to pursue things that are a lit tle out of the box. So many people have messaged me over the years and said they don't know how I did it. A single woman who left the city to ranch with no background. They had no idea they could even start because it seemed so daunting. The only good thing about embarrassing myself on the internet is that other people see it, giving them the confidence and permission to try and maybe even fail. I want people to try the hard things, not give up, and not worry about what others might say. Also, to go through the struggles of something new. There's so much trial and error and so many dumb mistakes that I've made, but you have to get through that to get somewhere good. I don't think anyone ever feels ready to make a significant life change, it's just something that you have to do, and you have to learn how to fail. Learn how to get out of your comfort zone and deal. Nothing is permanent in life so just do it!
Emmie's life isn't out of the ordinary, but her authenticity and dedication to living a life she loves make her different from so many. She currently (and has for the last three years) travels full-time, living out of her truck and trailer with her adorable dog as the best sidekick, and has recently added three horses and a buffalo calf to the mix. She has traveled and documented numerous locations in the US and abroad, including Mexico and on her most recent over-water adventure, Namibia, Africa.
cowboylifestylenetwork.com 15
LWifeRanchLife
& Influencer
A: I started my TikTok in October of 2021 and my Instagram at that point was pretty small and personal. TikTok was one of those things where I was pretty resistant to joining because I didn't have an interest in it, it didn't seem like my demographic or that it would be a place where I would gain any traction. I really didn't have an expectation when I started. I will say that I've always cre ated content with intention. I'm not someone who dances or lipsyncs, that's just not my demographic. I want to share and create content that is authentic and relatable for those in ranch life. I have a double degree in writing and anthropology and while it doesn't seem like that would apply to social media, it actually helps me tremendously. From an anthropological standpoint, I know what people want and can read the room very well, so when it comes to consuming social media, I am turning that into a conversation with myself thinking, "What can I create that people want to see?"
Fast forward, my husband and I are the kinds of people that would have never watched Yellowstone but once we started it, we were committed. With the very limited information that I had about TikTok back then, I did know that it's all about timing. So I'm watching the Yellowstone premiere and I had this moment where I Wife Lydia Kyle
BY KRYSTA PAFFRATH
ydia is a 4th generation rancher born and raised in the western way of life. Through social media, she has harnessed her passion and talent for sharing au thentic "ranch wife life" to create online content that showcases the real, relatable aspects of rural living within the ranching industry.
First and foremost, Lydia is raising three small children & help ing her husband on the ranch. Knowing firsthand the isolation that comes with being a ranch wife, she works to create a community around the everyday life her family lives and breathes to help other ranching families see their own days to be just as valuable!
WifeRanchLifeTikTokInsights TYPE OF CREATOR: Influencer YEARS ON TIKTOK: 1.5 years FOLLOWERS: 114K LIKES: 2.6 Million HANDLE: @RanchWifeLife WEBSITE: rancherswifelife.com 16
When Lydia's not chasing kids or cattle, she collaborates with brands across the USA to help them connect with rural women in an authentic way & speaks at events to help those in the agri culture/western industries harness the positive power of social media to share their stories
A Glimpse Into a Real Q & A With Ranch
Q: What was it like when you first joined TikTok? Did you have any goals or expectations?
was like, "You know what, everybody on TikTok is going to be talking about Yellowstone tonight."
am I creating?" You have to ask yourself, "Am I creating with an intention? Do I have a five-year goal? Do I have a 10-year goal?" If you're trying to make a career or build a legitimate platform within an industry you have to be very inten tional about it and this is no different.
A: You have to think about what you want to get out of it. I have big as pirations for what I want to accomplish and this is just a very small stepping stone in that journey. I am actually excited to start pursuing public speaking at events like FFA Conferences and other agriculture events speaking on the importance of social media. Now, for younger creators, their demographic is very much on TikTok, and they're doing very well there, but you have to look at your social media and say, "What is the purpose of this and why
Q: What is your favorite part about being a western content creator?
We live in a world where we often see perfec tion and then feel less than adequate because our life doesn't fit that aesthetic, but I hope that my content represents even the most mundane as pects of ranch living in a way that makes women feel seen in their everyday life. Whether it's funny, sad, stressful, or romantic I want women to come to my content the same way they would come to a good friend's kitchen table, knowing they are welcome just the way they are.
My family recently moved so I am trying to make the best of where we are living right now and I had to remove 47 dead deer antlers to make my porch feel a little more like home. This is something that only ranch wives would understand. So I took a picture of what I was dealing with and I asked my followers, "What is your favorite pig that you have put lipstick on?", in reference to my situation, and I immediately had women messaging me saying, "Thank you for validating that experience, because I was so ashamed of where I live." When I create content, I look at that screen and think to myself, "What do my peers relate to? What valida tion do my peers need to see and hear today? I might be the one with 45,000 followers, but I am living the same life. It just so happened that you all landed on my page and I'm so glad that you did but I'm still living the same life and our life is important, valuable, and real.
A: People might not realize this, but I am an extroverted introvert. So people only know what I tell them and see what I show them. Thankful ly, up until now, I have not had any hard lessons I have had to learn but I think that's because I am careful about what I talk about. By carefully choosing what I talk about, it doesn't mean that I don't have an opinion about it or that I don't care, it just means that there are some things I am not willing to speak publicly about. I always tell people that if you are an influencer, you are not obligated to tell everyone everything.
Q: What is some advice you have for those trying to get into the content creation community?
So I created this very simple, kind of satirical video with an old video that I overlaid some text on and posted it right after the season premiere. It went viral. That video alone gained me 15000 followers within two days. At that moment, I had to make the decision if I was going to roll with the snowball or if this was just going to be a one-hit-wonder?
A: I genuinely have a passion for this and it brings me so much joy. I've had women reach out to me and say "Thank you so much for being honest about our life." That's the reason why I'm doing this. I don't want to be the type of content creator that creates perfect, curated content all the time because that's not who I am. Women who are in the western and, specifically, the ranching industry can have incredibly isolating and lonely lives. I like to think of social media as our grocery store, where we get to stop each other in the aisle and have a conversation about our lives, and in turn, we become less isolated. I am proud to be a part of that community and to provide a safe place for women in ranching to realize they aren't alone in their journey.
A: Content creation comes very naturally to me. On the other side of that, I am very thoughtful about my consumption of social me dia, meaning I don't consume content that does not inspire or educate me. Some of the questions I ask myself when looking at what others are doing is, "How does this apply to my platform? Is this something that I could create with my own spin?" To that extent, I'm very conscientious about plagiarism and will never get myself in a position where someone says, "You copied so and so." I even tend to look outside of the western industry to find creators who have a style that resonates with mine then, I look at what they're doing and figure out if I can make it cowboy. Then as far as the creation itself, I feel that I am able to write captions that resonate with people but are still authentic to me.
Q: Can you walk us through your content creation process?
Q: What are some things that you've learned from sharing online?
Q: How do you hope to influence or inspire people with your content?
A: When people in our industry, specifically women, see my content I want them to see their own lives, and everyday imperfect realities. There is a space for perfectly curated & polished content, but that's not who I am. I'm a ranch wife with three little kids who can't tell you how many times she's rewashed a load of laundry because she keeps forgetting it.
I created another video about being married to a cowboy and that gained a lot of followers as well, even though it was completely unrelated to Yel lowstone. Then from there, I just honed my craft and created a brand name for myself. As far as where I am right now, my home base is actually Instagram, but TikTok is where it started for me.
cowboylifestylenetwork.com 17
A: My wife recommended I start a TikTok channel in 2020 (primarily because she was tired of having to listen to me talk about eco-ranching all the time!). My goal was simply to share the practice because it's obvious to me that the future of ranching is in eco-management rather than protein production, and this has profound implications for the future of the planet. I discovered quickly that I have a knack for the particular brand of ranching that I practice and the ability to examine and articulate the practice's potential to affect the industry and human civilization in far-reaching ways.
Q: When you first started your TikTok account, what was your goal, and what were your thoughts about starting your account?
Q: What have you learned from having a following on TikTok? How has it affected your business?
A: Every video I make receives feedback from a huge spectrum of the population. This means every idea, opinion, and analysis I put out there is examined from many angles. My ideas have been stress tested and critiqued by quite literally hundreds of thousands of people, and this has forced me to critically examine my practices in far more detail than I ever would have without the TikTok audience. In other words, while I am educating my audience, they are educating me and forcing me to turn the blinding light of criticism on myself. This has produced a much more coherent, consistent, and harmonious approach to ranching and life.
F
ire and Salt is a husband and wife team who runs a regenerative ranching operation in Deep East Texas. The founder was raised on and around ranches in the Texas Panhandle, where his family has five generations of ranching heritage. He left Texas to attend the University of Oregon in 2005 and settled in Oregon after he graduated. He and his wife were married in 2016 then after the arrival of their first child, founded their first cattle operation, Sisters Cattle Company, in Sisters, Oregon, in 2018. Three years later they sold the operation, moved to Deep East Texas, and started their current company Fire & Salt.
A: Rules for Content Creation:
Q: Your platform is used for sharing and educating peo ple about your regenerative ranching operation, what do you hope people take away from your content?
1) Play Offense for What You Want: This means focus ing your content on what you're doing – what you're creating –rather than tearing down or critiquing what others are doing. Not only is it poor form to tear down others, but it's also com pletely counterproductive as it only emboldens those who you criticize. Focusing on creation and positive benefits is much more engaging to an audience and will serve to keep your foot out of your mouth. Believe me. I learned this the hard way.
My TikTok presence precipitated the opportunity for me to sell my first business and cultivated the ethos that inspired our family and investors to purchase a ranch in Deep East Texas. Before TikTok, I was running cows on whatever leased land I could scrape together in the Oregon desert. After TikTok, my family has its own Texas ranch. TikTok gives people the opportunity to follow and be inspired by our journey and has facilitated a significant customer base for our beef business.
Q: What is your advice for others in the agriculture/ranch ing space if they want to be a content creator on TikTok?
A: We all have a responsibility to live in a way that moves the world towards a more meaningful and repeatable future, so I work towards that and simply document along the way. What someone takes from that is their business.
18
A Sustainable Take on Ranching and the Beef Industry
I work every day to articulate a vision where our world has more people living on the land – in harmony with it and themselves – immersing themselves in the intimate details of their lives. A world that is more organic than mechanical. More biological than technological. A proper balance where agriculture serves the aspirations of Life rather than the ap petites of industry. People feel that. They crave it. Because deep down, we're all hunter-gatherers from the savanna, and eco-agriculture is the only thing that can satisfy that ancient craving in a world of 7 billion people.
A: People message and email me daily telling me that they want to start, are in the process of starting, or already started reorienting their lives around eco-agriculture, at least in part due to the content I create. This is not simply because I offer a glimpse into rural life. I offer a different way to interact with nature itself.
3) Stay Positive, Stay Humble: All content should be framed in a positive, connecting, life-affirming way. People have enough negativity in their lives. Even tough conversations and subject matter can be discussed and examined in positive ways. If you're having trouble articulating your message, just think, "Say something positive!" This is an extremely use ful way to start videos and typically provides a more fluid path to the overall point you're trying to make.
Remember the quote, "The secret of change is to focus all of your energy, not on fighting the old, but on building the new."
2) Never Get Defensive: This is a common mistake of new content creators. People will critique and insult public figures (which we all are now) until the day they die. As a content creator, you create the sandbox that the commenters are playing in. So be the creator - not the defender. It is debasing yourself to actively engage anyone who arrives with venom in your com ments section. Having a vigorous discussion in good faith is wonderful and encouraged, as this is one of the best ways to improve your own practices and understanding. Throwing oneself into comment section negativity is the enterprise of losers.
Q: TikTok has been a game-changer for those in agriculture and ranching to share their way of life with people who might not otherwise be exposed to it. Do you have any thoughts on how your platform has opened the eyes of some people to a new way of life?
It's really important to remember that none of us really knows anything about anything, and what is true in the morning can be totally false in the evening. If you really take this to heart and be open and ready to be wrong, your content will adopt a more humble feel. Humble content is more enjoyable and digestible. We all have a long way to grow, and we all have a lot to learn.
TikTok Insights TYPE OF CREATOR: Regenerative Rancher/ Educator YEARS ON TIKTOK: 3 years FOLLOWERS: 220K LIKES: 3.5 Million HANDLE: @FireandSalt cowboylifestylenetwork.com 19
A: Stay authentic to yourself. You have a voice and an eye that is unique to the story you want to tell. Embrace what you may consider "different," as that is precisely what will give you a style of your own. If you don't fit into the mold, don't be afraid to break it!
e've all seen Libby Humeniuk's videos, and if you haven't, you should definitely check her out. She has a masterful way of creating videos paired with music that makes you feel almost as cool as her subjects. Her subjects of inspira tion include well-trained bridle horses being ridden by expert cowboys (and cowboy girls) dragging calves to the branding fire or sorting cows. Libby has always been an animal lover and artist but didn't jump into the western lifestyle until an opportunity arose to photograph a branding a few years ago. She fully embraces the lifestyle now and enjoys sharing it with the general public through her online platforms.
A: I started on TikTok in late 2020 after listening to social media marketing
In addition to my video work, my fine art has been featured in venues like the Museum of Western Art and the C.M. Russell Museum. I was named one of Southwest Art Magazines' "30 under 30" in 2019.
Q: What have you learned from this process?
BY TIFFANY SELCHOW
The Western Lifestyle Captured and Reimagined
Q & A With Libby Humeniuk of Red Dog Imagery
Q: How did you get started on your account?
In June of 2021, I upgraded my camera equipment to have high-resolution video capabilities. Although I had no intention of using it for video, the first time I took it out was to a branding where I started playing with taking video. The following day I took a couple of clips and put them together on Tik Tok, and everything exploded from there!
Q: Can you tell us a little more about your background?
I grew up in the city of Calgary, Alberta, raised in a life detached from any part of the western or agricultural lifestyle. Since childhood, I spent most of my life with a camera in hand, taking photos of anything and every thing. In 2017, I went to my first branding shoot to get references for my artwork. The more events I went to and the more photos I took, the more connections and opportunities arose. Photographing that one branding has since led to documenting working ranches, colt starting challenges, ranch rodeos, local small businesses, and most recently, the Calgary Stampede with one of the media teams.
A: I've learned that despite never feeling "ready," you should go for it anyway! When you're self-taught, it's easy to feel in timidated by those with formal education or who have already been in the industry for many years. The creative world is often viewed as "competitive," but there is room for everyone's vision out there, even if you feel like your work doesn't meas ure up.
podcasts talking about the then-new platform being beneficial for organic reach. I was attempting to build my art business into a full-time career, so I decided to take the leap into the world of creating videos.
A: My name is Libby Humeniuk, the creator of Red Dog Imagery. I'm a western artist residing in rural South ern Alberta, Canada. I'm a self-taught jack of all trades in the creative department as I document the western way of life through fine art, photography, and videography.
Enjoy this interview with Libby to learn more about how TikTok became a part of her path and her commitment to sharing the western lifestyle through her video, photogra phy, and art.
W
A: My platform is a window into a world that not many people get a chance to see or experience. Many view the cow boy as a dying breed, but the traditions are still alive and well; they're just not near the public eye.
Q: What advice do you have for other creators?
InsightsTikTok TYPE OF CREATOR: Artist/Videographer YEARS ON TIKTOK: 2 years FOLLOWERS: 138K LIKES: 5.4 Million HANDLE: @RedDogImagery WEBSITE: RedDogImagery.com 20
Q: What do you hope to achieve with your platform?
While my account predominantly features footage of the modern working cowboy, it is also a space for education. I firmly believe that if you share a way of life, you should un derstand it enough to answer the questions that people may bring up. Even to those who leave "hate" comments, I will try to respond in a polite and educated way. The person leaving the original comment will rarely have their mind changed, but you never know who else is reading the comments and may leave with a better understanding of the western way of life.
Q & A with Social Media Music Star Turned Singer/Songwriter, Alexandra Kay
A: I've been able to collaborate with a lot of incredible people through TikTok. It allowed you this unique access to celebrities that you don't get anywhere else. I hope to be able to collaborate with some of my musical heroes through the app and I can't wait to see where that journey takes me!
Alexandra is excited to announce that she has a new project coming up the end of this year amongst continu ing to tour with other artists and as a headliner. Be sure to follow along on all social media platforms for new music and tour dates!
Q: What have you learned about sharing your journey online?
I went to LA for a couple years for the filming process and after everything was done, I decided to go back home and really put my nose to the grindstone to get back to songwrit ing. One day my friend Ryan Robbinette brought up TikTok and I was fairly apprehensive about it, thinking it was an app for kids. He sold me on it, convincing me it was a great platform for sharing music, so I created an account. The thing about me, my art and the way I go about doing things is I'll try anything that's within the character of my brand. If I see an opportunity to reach my audience, I'm going to give it a try and see what I can do with it. At first my videos didn't really produce anything, but then I finished writing "I Kinda Don't" with Ryan Robbinette and Tana Maz, posted it on TikTok and it went viral! It was my first song to chart #1 on iTunes completely independently (without a record label) and it charted on Billboard as well. This was at a time when independent artists weren't yet hitting the charts. I was only the second person to independently do something like that, with Priscilla Block being the first.
InsightsTikTok TYPE OF CREATOR: Singer/Songwriter FOLLOWERS: 3.2 Million LIKES: 45.2 Million HANDLE: @alexandrakaymusic WEBSITE: alexandrakayofficial.com cowboylifestylenetwork.com 21
You may know her as the "coffee girl" on TikTok, but Alexandra Kay is a force to be reckoned with in country music. From gaining her first viral video on social media in 2020 to going on tour with Tim McGraw just two years later, Alexandra has figured out fun and interactive ways of reaching her audience.
In 2015 I started sharing videos of me singing my favorite country songs on Facebook, sitting on my parents' staircase.
If you disagree, try to grow from what your audience is telling you. Get to know the people who are listening to you! It's the easiest and most overlooked part of this whole business. The people who are consuming your art are people, the same as you! Get to know them as humans and always make sure to appreciate them and make sure they know they're more than just a like, comment or share on your posts.
A: Social media changes every day and people change every day. I feel like I learned a lot about myself along the way as well. You can ride a wave of content going viral but then it hits a different demographic and all of a sudden peo ple hate it and leave negative comments. What I've learned is that the negative comments have thickened my skin and made me grow. It's allowed me to believe in myself and be okay with the people who don't necessarily love what I'm doing. It was tough to get there and there's still times when I have a bad day and need a good cry, but overall it's helped me learn how to be alright through the negativity.
A: I had been doing musical theater for a long time, voiceover work, commercials and other smaller projects but I was really ready to get my voice out to the world as an artist. I met a few guys through work that were recording hip hop, so I told them that if they ever needed a female voice, I'd record tracks for free. My name started getting passed around and I just recorded with everyone I could. I did that for the first year of my career and ended up getting my first record deal from doing that. I actually signed an R&B record deal and had the opportunity to work with Nelly and a lot of other amazing St. Louis artists. My music career took off from there!
A: Consistency is key. You have to stick with it and keep posting! When something you post flops, you have to just take it for what it is, know that it didn't work and try something else tomorrow. Remember that hate comments mean that you're reaching more people. You're not going to be for everybody and that's ok. Try not to let ignorant people and hateful com ments get you down. When you get constructive comments and criticism, take it! Evaluate it and if you agree, grow from it.
ALEXANDRA KAY: FROM ICED COFFEE AND TIKTOK TO TOURING WITH TIM MCGRAW
Q: What advice do you have for other creators?
BY LINDSI RIAN
I gained over half a million followers on Facebook just from that. I had a video of me singing Jolene by Dolly Parton go viral and I ended up getting a Netflix series gig from that!
Q: Can you give our readers a little background and how you got started?
Q: What they hope to achieve with their platform
ucker Brown, whose family has been ranching in Throckmorton, Texas, for six generations, is the kind of person you want as a friend. His humble air and ability to poke fun at himself allow a person to feel at ease and enjoy the content he shares. Tucker grew up on the R.A. Brown Ranch, where he and his family reside and work. The R.A. Brown Ranch is known far and wide for its quality genetics, both in horses and cattle. His background could lend him to a higher evaluation of himself, but that's not seen in the videos he shares on TikTok. Instead, you find a plethora of uplifting, inspiring, informational, and funny content. His 15-second prayer breaks have gone viral many times and are used across the platform for other's videos. He doesn't miss the trends but instead uses them to share facts about ranching, beef, and his love for God and the land. He even has content for the horse girls! He's fortunate to use some beautiful stock bred by the ranch for his work, and he doesn't miss a chance to show them off. Get to know Tucker better with a read of his Q&A, and then give him a follow.
BY TIFFANY SELCHOW
CONNECTING PEOPLE BACK TO AGRICULTURE
A: The best advice I can give to other creators is to keep catching great pictures and videos of our lifestyle. The cool thing about agriculture is that we are surrounded by incredible views and livestock at all times. I would also say to be very knowledgeable about the things that you share. Agriculture creators are fighting an uphill battle against many rumors and lies about the industry that we love so much. I believe the best way to be a part of the solution to that problem is to listen to the consumers' concerns and answer them truthfully with facts.
Q: Can you tell me a little bit more about yourself?
6th Generation Texas Rancher, Tucker Brown, Successfully Shares the Ranching and Beef Story on Social Media
Q: What advice do you have for other creators?
education for those who want to know more about the ranching community. I believe that there are more people now than ever before that have been separated from agri culture. Many want to know more about where their food comes from and know who raised it. This is what really drove me to start taking social media more seriously. It has given me a platform to share the truth of modern American farmers and ranchers. If the consumer wants to know where it comes from and how it was raised, I am more than happy to share that. That is what I have really enjoyed about this.
A: My family has always loved sharing our way of life and the ranch's history. We have typically done so through some excellent photography by my mother, Kelli Brown, and my cousin, Emily McCartney. We started by sharing these photos on our ranch's social media, and we still do. I began putting some ranch videos together for humor and
T
InsightsTikTok TYPE OF CREATOR: Ag-Vocate/Educator YEARS ON TIKTOK: 1 year FOLLOWERS: 113k LIKES: 1.6 Million HANDLE: @TuckerBrownRAB 22
A: My name is Tucker Brown, the sixth generation of the R.A. Brown Ranch in Throckmorton, Texas. The R.A. Brown Ranch has been a family ranch since 1895, where we raise registered Angus, Red Angus, and Simangus cattle. We are also very involved in the AQHA, raising quality Quarter horses for our cowboys to ride and for the show arenas. Before returning to the family ranch, I graduated from Lubbock Christian University and the TCU Ranch Management program. I have worked in many positions at the ranch but am currently enjoying my time taking care of the cows, hunting, and pastures. I am living my dream with my wife Karley and our 18-month-old daughter Rayley, working with my family and livestock.
Q: How did you get started on your account?
Q: What do you hope to achieve with your platform?
A: I have learned that the everyday consumer has been "fed" many lies about American agriculture. I do a lot of studying to be prepared for the questions and possible negative statements that have come with a growing following on social media. I try to back up many things I share with data and facts. This has given me an excellent opportunity to learn more about the American agriculture community. I have also learned that the large majority of questions are sincere. Many people are inquisitive about the American cowboy lifestyle.
A: My first goal is to help educate the average person about the agriculture community. I hope my followers are so entertained by the content that they do not realize they are being taught something. Another one of my goals is to be a spokesperson for the beef community. I believe the American rancher has a great story, and I love to tell it to those willing to listen.
Q: What have you learned from this process?
*These statements have not been evaluated by the Food and Drug Administration. This product is not intended to diagnose, treat, cure or prevent any disease. Prevagen® is America's best-selling brain support supplement ‡ and has been clinically shown to help with mild memory loss associated with aging.*1 Prevagen is available at: ‡ According to Nielsen data. 1Based on a clinical study of subgroups of individuals who were cognitively normal or mildly impaired. ® Enter for your chance to WIN the Prevagen® Chewables Year Supply Sweepstakes x2! A new winner is selected each month! Each winner will receive a year supply for themselves and for a friend. No purchase necessary to enter or win. Void where prohibited. See official rules at prevagen.com/prevagen-sweepstakes/rules
Stacee Lynn, "the Barndominium Lady", is no different. "In the 1980's I picked up a newspaper one day and read an article about a
man taking a barn and transforming it into a place where he and his horses lived. He coined the term 'barndominium' in that story and it kind of just stuck with me, but I never thought much more of it. A few years later, my husband and I were living in Kentucky, bought 40 acres and decided to build a small wood frame barndominium.Unfortunately we never got to complete the project because work took us to a differ ent state and we had to sell the property. Fast forward another 20 years, our children were grown, my husband and I found 14 acres out in the country. We decided to build another barndominium so I started drawing up design
Our Barndom
plans as I had always designed our homes in the past. Some time went by and I couldn't find the right builders for the project. My husband suggested I be the builder and just contract out anything that I couldn't do my self. I became the general contractor on our own home. I started sharing the process on social media and you would have thought I was giving away gold! The followers started eating it up and about five months into the process, I started waking up to thousands of new followers. Someone made a comment on a post and asked if I designed barndominiums for other people. A different person responded saying, 'Yes she does cause she's designing
24
arndominiums (also known as a "Barn do") have been gaining popularity over the last decade and seem to be sweeping the nation by way of social media. From stunning patios with vaulted ceilings to large open floor plans, barndominiums have the ability to transform a blank canvas into a dream home. It isn't surpris ing that barndos stop people in their tracks and leave them wanting more.
cowboylifestylenetwork.com 25
mine!'. That day my phone rang at least thirty times with people asking if I'd design a barndo for them and that's how my barndominium business began."
"In 2023 there are big announcements be ing made that will skyrocket the popularity of barndos past the "farmhouse" phenomenon that became popular via Chip and Joanna Gaines. With that being said, we will be hosting a brand new 'Barndo School' here in Texas where people can come and learn how
The business is officially two years old as of June 2022, Stacee Lynn has twenty-one full time employees and in April they launched their own national magazine. The Barndo minium Lady has designed homes for some large name celebrities, including country music star Walker Hayes and his family, in addition to professional actors, athletes and more. The company has worked on properties as small as one acre to a twenty-two thousand acre ranch. Stacee Lynn states,
"We work with a lot of what I like to call Legacy Properties. These are properties that have been in families for generations and will never be sold. I recently designed one home that's 21,000 square feet and the largest we've done is just over 23,000 square feet." At this time, Stacee Lynn has designed homes that have been built in 40 states.
to build their own barndominiums! People in the barndo world want to do what they can to save some money and also want the pride of saying they built their house themselves! We'll be offering additional resources and the ability to ask a variety of contractors who also work on barndos questions about the build process. More information will be coming on registration in Spring 2023."
inium Life
Learn more about The Barndominium Lady online at military*Ourourbarndominiumlife.comBarndominiumLifeoffersdiscounts*
BY LINDSI RIAN
26
When my kids were little back in the early 2000s, I was looking for interesting places to take my family, as we had already been to all of the local zoos and parks in the area. I picked up a Family Fun Guide at the local supermarket and saw a listing for a rodeo in southern New Jersey. I had never been to a rodeo before and thought it sounded fun but was apprehensive, since this was New Jersey, how good could this rodeo really be?
That summer my family and I drove two hours on a Saturday night to attend our very first rodeo. Once we exited the highway, I started to understand why New Jersey is called the Garden State as sod farms and ranches were more common than strip malls and highways. We pulled into the parking lot and were surprised at the size of the event complex. In addition to the rodeo arena, there was also a flea market and a farmers market, which is open a few times a week. Parking is free and tailgating is encouraged!Webought our tickets and joined the crowd. At 7:30 after the grand entry, prayer, and Star Spangled Banner we watched bareback riding saddle bronc riding, steer wrestling (my favorite event), tie-down rop ing, team roping, barrel racing, and bull riding. It was amazing! The experience was complete with a wise-cracking clown, a professional an nouncer, and a trick roper who performed at halftime. People of all ages were in attendance from families with young children to senior citizens who were out for the evening. It seems this may have been a weekly ritual for some of the local families. After the Mutton Busting, the rodeo wrapped up by 10 pm, even though it seemed as if we just got started. That was the beginning of a summer tradition for our family and we attended as many times as we could each year after this.
BY ROBERT LANG
RodeoCowtown
SOUTH HIDDENJERSEY'SGEM
3) Cowtown was first broadcasted on live television in 1957 and 1958 on a lo cal ABC affiliate out of Philadelphia
the years, Cowtown Rodeo has developed its own bucking and roping stock programs for the rodeo.
5 THINGS YOU DIDN'T KNOW ABOUT COWTOWN RODEO
5) Visitors are greeted by a large fiberglass cow painted bright red, and a muffler man turned cowboy. The cow has been at Cowtown since the 1940s but was replaced in the 1980s. The Cowtown cowboy is a former muffler man from a local Dodge dealer outfitted as a cowboy and stands over 20ft tall.
It seems impossible that there should be a historic rodeo of this caliber equidistant between New York City and Washington DC. Most people that I have spoken to over the years have never even heard of it. If they have, many are not interested in attending a rodeo but if you are anything like us and are looking for good family fun and a true American sport, you will not be disappointed spending your Saturday night at Cowtown. Pack up your cooler, bring your chairs, and tailgate in the parking lot before stepping into an iconic part of cowboy history. Plan to cheer, laugh, and only think of looking at your phone to take some photos. All the details can be found at, Cowtownrodeo.com/ and come to "The Greatest Show on Dirt!".
1) It is the longest-running weekly rodeo in the United States, taking place in New Jersey, just 8 miles from the border of Delaware. The rodeo occurs every Saturday night from May to September, rain or shine. This year marks the 68th consecutive year and is the only professional weekly rodeo in all of New Jersey!
cowboylifestylenetwork.com 27
I started GardeniswhyunderstandtoNewJerseycalledtheState as sod farms and highways.stripcommonwereranchesmorethanmallsand
ROBERT- LANG
4) The rodeo is part of the First Frontier Circuit which includes most of the northeast United States. Cowboys and cow girls competing at Cowtown have an opportunity to win money that counts toward advancing to the National Finals Rodeo in Las Vegas in December.
2) Cowtown wouldn't exist if it wasn't for the Harris Family. Cowtown has been owned by the Harris family since1929. It was started by Howard Harris Sr. as an event during the Salem County Fair. It ran until 1938 when it was suspended during World War II and started again in 1955. Grant Harris started entering the professional competition at the age of 14, getting his Professional Rodeo Cowboys Association card at the age of 17. He was the Northeast Circuit Sad dle Bronc Champion in 1975, 1977 & 1978. Over
PRCA Tie Down Roper JOHN DOUCH
RODEO ATHLETE PROFILE
"A lot of people think that Joe (Beaver) was the reason I got into this sport, but my dad taught me how to rope when I was a kid. He's the rea son I started, and the way I am today is largely because of him," Douch explained. "All of my family rodeoed when I was growing up, so I kind of had no choice, but I wouldn't have it any other way. My mom ran barrels, I have sisters that rodeoed and I have an older brother that goes to a lot of amateur rodeos. Then, my youngest brother won the Texas High School Rodeo Association Finals last year."
ohn Douch held the number one spot in the world going into the 2022 summer rodeo run. He attended his first National Finals Rodeo last year and has his eyes set on the world championship this year at the NFR. Something that many people who keep up with rodeo often overlook is that he was raised around this sport his entire life. With a family full of competitive rodeo athletes, Douch has always had the support and upbringing to become a successful cowboy.
In 2012, Douch won the National Junior High Finals tie-down rop ing, and that was one of those pivotal moments for the young athlete. He credits much of his success during that stage of his career to his size.
"I can't say I was the biggest kid, but I was big enough to handle my calves for that age," Douch said. "After winning Junior High Nationals, I knew I was doing something good. After winning the state title, I knew I was on to something good because it's pretty tough competition here in Texas. That's when I really started to work harder at it."
In eighth grade, Douch had a horse that he didn't click with, no matter how hard he tried. From this horse, a relationship blos somed with eight-time world champion Joe Beaver, who lived in Douch's hometown of Huntsville, Texas.
"I had this horse for sale that I was scared of and that I couldn't ride for anything," Douch said. "Joe sells horses so we called him up and he wanted me to bring this horse out to his house. After that, Joe invited me to start coming out to hang out and rope at his place. All of a sudden, I was out there every day, and now, we're family!"
28
MAJOR REGULAR SEASON RODEO WINS: • Reno (Nevada) Rodeo, $3,988 • St. Paul (Oregon) Rodeo, $12,750 • Mountain Valley Stampede (Heber City, Utah), $4,399 • Canby (Oregon) Rodeo, $6,406 • Ellensburg (Washington) Rodeo, $7,520
with Bo Pickett in the wintertime, and Shad (Mayfield) a little bit last year until he went home after getting such a great lead in the standings. Last year, I rodeoed a lot with Macon Murphy, who actually won the college finals last year. That was really good, and we're pretty good buddies."
"I qualified for the College National Finals Rodeo three times during my time at Hill," Douch said. "I qualified in 2016, 2017, and 2018, and I was the reserve tie-down champion in 2017."
Now, Douch has built relationships with and traveled with some of the best rodeo athletes to compete.
"That's one of the guys I've always looked up to so I figured if I beat him, then I had a shot at the National Finals," Douch explained. "I went on to make my first National Finals last year after that. I'd say that's when the switch flipped and I knew I was good enough to rope with the guys I looked up to."
Douch recently purchased his own place, and it's been reas suring to see everything he's ever wanted fall into place. When he's not on the road, Douch rides horses at home and enjoys fishing. He also goes back home to see his family at least a couple of times a week when he's home and can.
cowboylifestylenetwork.com 29
"When I first started, I rodeoed with Joe and that was really good to have him behind me. If I wasn't watching the start, he was. He would tell me what I needed to do or see backing into the box. He really taught me a lot, " Douch said. "I've also rodeoed
Last year, Douch finished 10th in the world standings and got to rope in the Thomas & Mack for the first time. At his first NFR, he placed in four rounds and finished 11th in the average, winning $77,492 at the finals alone.
"In 2020 when COVID hit, I was actually roping in Houston when they shut it down," Douch said. "Then, I got to come back this year, and the whole thing is so cool: roping, hanging around the concerts, being in front of that many people and winning. Winning Houston was crazy."
In high school, Douch continued to find success in the arena and won two Texas High School Rodeo Association champion tie-down roper titles to take him to the national stage. After high school, Douch attended Hill College in Hillsboro, Texas to continue rodeoing at the college level.
In 2016, Douch also won the Permit Holder of the Year Chal lenge in Las Vegas. Since then, he has made every effort to break into the top 15 standings to qualify for the Wrangler National Finals Rodeo, getting closer every year until making his dream come true in 2021. Douch finished the year 43rd in the world standings in 2018, 16th in 2019, and 30th in 2020.
In March, Douch won the Rodeo Houston tie-down roping title, earning over $57,000. This is Douch's favorite win of his rodeo career thus far.
Douch rides two solid horses, a red roan owned by Joe Beaver and a bay that Douch owns, that each fit different situations better."Those horses are the reason I made the national finals last year," Douch said. "The red roan, he's good on strong calves with longer scores; and he's the one I won Houston on. Then, the little bay, I won second at Austin on; and he's really good on those really good calves. It's pretty cool to have two good horses for different setups."
After finding such great success the past two years, Douch's next big goal is to become a world champion: a goal that looks promising with the success he's found already this year.
"All I've ever wanted to do is make the National Finals and rodeo for a living. Now, I'm doing just that," Douch said.
The first time Douch really realized that he had what it took to be one of the best was when he had the opportunity to match Shane Hanchey at the Seth Broesche Memorial Roping in Bryan, Texas last year.
With a supportive family and countless others who believe in John Douch's talent and athleticism, we at Cowboy Lifestyle Network are excited to see all that this young athlete accom plishes this year and in years to come! To keep up with Douch on the road, follow him on Instagram (@johndouch01) and Facebook (John Douch-Professional Calf Roper).
RETIRED NEWS ANCHOR, FANCHON STINGER TAKING THE WESTERN INDUSTRY BY STORM
BY KRYSTA PAFFRATH
30-year news veteran, Fanchon Stinger moves into her next career as Non-Profit Founder and PBR Bull Owner as she turns a new page.
30
Fanchon: The idea of a foundation was there my entire career. After purchasing my PBR bulls, I felt like it was time. I talked with Randy then had a meeting with Sean Gleason, current CEO and Commissioner of the PBR, and explained to him why I felt now is the time. We are at the point in our country where people are increasingly looking for family-friendly and purely fun entertainment based on the values most of us grew up with. I told him I want to share the sport I love with new fans and create a foundation that will honor and encourage girls in leadership. That was April of last year, Sean lis tened and looked at me on top of the chutes, the first night I saw Stinger buck professionally, and Sean said, "Go build it."
About Fanchon Stinger
Fanchon Stinger is a 15-time Emmy award-winning evening news anchor & journalist. Most recently she anchored the evening news for Fox 59 News 5, 6, 7, and 10 p.m. in Indianapolis. She was also the Ex ecutive Producer and anchor/reporter for a Community Hero series highlight ing people who make a difference in central Indiana (2010-2020) in addition to being an Actress in God's Not Dead: A Light In Dark ness (2019). The list of her professional and personal accolades is quite extensive. As we will learn below, everything Stinger has ac complished and experienced has prepared her for this next chapter serving as Co-Founder and CEO of the Non-Profit Grit & Grace Na tion while continuing to speak, host, and cre ate positive content through her production company FLS Media.
t's not every day that your local news anchor becomes the owner of two PBR Bulls and launches a Non-Profit, but that's exactly what news veteran Fan chon Stinger did after nearly 30 years in broadcast news. In addition to being a PBR bull owner, Fanchon has men tored young people throughout her career and always kept her eyes set on launching a non-profit organization that would help shape and encourages the next generation of young ladies in our country. Through her own journey of ups and downs, Fanchon's message is one of developing both Grit and Grace while navigating life's challenges and stepping into a much higher purpose. Let's learn a little more about Fanchon!
Krysta: Is there anything from your career in broadcasting that may have prepared you for owning bulls and starting a nonprofit foundation?
happens when young ladies, in particular, don't get good mentoring, nurturing, and life lessons they need. And, once their story gets to the news, more often than not, it ends with a tragic story. Throughout my career, I have always vis ited elementary schools, middle schools, high schools, and churches with the goal of teaching, inspiring, and motivating based on my own life experience, lessons, and journey. All of that has prepared me to take those experiences and funnel them into Grit & Grace Nation.
In 2020, Stinger became a PBR bull owner in partnership with friends Chad Berger and Daniel & Melissa Brunner. Collectively, they own bucking bulls, "Stinger" and "Lil Hott," under the care of 12x Stock Contractor of the Year, Chad Berger. In 2021, she co-founded and launched the charitable initiative Grit & Grace Nation, inspiring middle and high school girls to lead with courage and excel lence. She teaches the life lessons she has learned while also exposing young ladies to successful female mentors and the values of the western lifestyle. Through Grit & Grace Nation, Stinger will be making public appear ances, providing mentorship programs, and scholarship opportunities nation wide in addition to appearing at PBR events during the 2022-2023 season. She will be hosting deserving girls at PBR events and sharing her unique message of faith, faith, and freedom.
Fanchon: I would say everything about my career and my life prepared me for this next chapter. I know with the gifts and talents I was blessed with, I was in a career God hand-made me for. I was then able to use my God-given gifts and talents to make a positive impact within communities and in people's lives across the nation. I have also gone through a lot of hardship, challenges, and trauma, both personal and professional. All of those experiences have prepared me for the leadership aspect of Grit & Grace Nation. Throughout my career, I've been blessed with some amazing highs and accomplishments but with that came a lot of lows, lessons, and wisdom. I also saw firsthand what
Krysta: It's not every day a news anchor decides to get into the bull industry, how did you end up partnering with Chad Berger and the Brun ner's on your PBR bulls?
Fast forward to 2009, I decided it was time to start investigating and research ing how to become a bull owner. After some research on the business of the PBR, I flew to the World Finals in Las Vegas and put on my reporter hat. I knew I wanted to find and meet Chad Berger. I ended up first meeting the CEO of the PBR at the time, Randy Bernard. We chatted about my aspirations and depth of understanding of the sport then he introduced me to Chad. Randy is still a very dear friend and mentor today. Chad Berger instantly be came like a brother to me. He is family. I was going to buy bulls then but the timing wasn't right.As far as the Brunner's go, when I was in the movie "God's Not Dead: A Light in Darkness"(2018), I hosted a VIP screening for then Vice President, Mike Pence. I ended up meeting the Brunners at the screening that night and we became fast friends. One day, a couple of years later, I was at their home, talk ing about the PBR and I mentioned I wanted to be a bull owner but I thought the dream was dead. They made the comment that if I wanted to do it, they'd do it with me so we set up a meeting with Chad and two months later we signed a deal on Stinger and Lil Hott.
Krysta: Where did the idea for Grit + Grace Nation come from?
I consulted with some dear friends and various mentors in Indianapolis. One of those dear friends is Katie Lucas, VP of Strategy and Philanthropy for Lucas Oil. I had lunch with Katie and Melissa Wonser from Lucas Oil in May of 2021. I shared my heart, my journey, where I was in life then, and the legacy I now
Fanchon: I grew up in Detroit, Michigan and I spent summers in the south with family loving rodeos, the western lifestyle, riding horses, and the outdoors. Bull riding has always been my favorite sport to watch. So when the PBR bull riding league started in 1993, I was instantly a fan. During college, I told my dad it was my dream to own a bull named "Stinger", after our family. I didn't know it at that time, but I had that dream for a reason.
cowboylifestylenetwork.com 31
production company, I have a contract with the Cowboy Channel to host new content that will be uplifting, inspiring, and encouraging to girls, women, and families. All in all, the goal is to con tinue to raise up a nation of young ladies who are equipped to be amazing leaders, moms, and wives.
Krysta: You recently retired from broad casting to pursue Grit and Grace Nation full time, can you describe how that feels for you?
Krysta: What does the future look like for Grit and Grace Nation?
Fanchon: We are not only equipping our young ladies with the skills they need in their adult lives, but we're also bringing together an entire community of women who are role models exhibiting these values at every level of personal and professional life. My hope and desire are that we mute this negative cancel-culture that is leading so many young ladies to negative choices and elevate an honor culture that equips them for success in whatever they do in life. That's kind of where my career comes in because I've seen and reported on so many negative things that distract our young girls and lead them to make unwise choices. My goal is to offer an alternative that's positive and grounded in values and principles to teach young ladies how to live a life filled with courage, grit, and grace.
I'm also excited to co-host the PBR Now show airing on The Cowboy Channel and PlutoTV covering the new PBR Teams league and all things PBR. Hosting PBR Now is an unexpected honor I am really enjoying.
Fanchon: We just launched our Grit & Grace Nation App which is available on both Apple and Android. We are now establishing Grit & Grace Nation chapters for young girls and their parents in addition to launching a national TV show and podcast this year. Through my
Our first season alliance with PBR started on January 1, 2022, in Indianapolis. The momentum was more than we anticipated and the excitement continues to grow nationwide. This past May, we awarded our first scholarship to our first Grit & Grace Nation student ambassador at PBR World Finals in Texas. Crosslyn Gracia is a dynamic 13-year-old young lady who exhibits all the core values that Grit & Grace Nation stands for. Our scholarship is valued at over $10,000 and is geared to help with leadership development and career preparation in her field of interest. I am grateful to our scholarship partners and sponsors including FFA, Tractor Supply, Ariat, Western Sports Foun dation, Express Ranches, The Cowboy Channel, and Elanco for helping us make this student am bassador experience so special.
want to leave and inspire. I knew I was being called to do something with the PBR, the bulls, and high lighting girls in leadership. Katie didn't miss a beat. She said, "We want to do this with you, whatever you're doing, we are behind you." That was the encouragement I needed. In June, the Brunners and I sat down and came up with the name Grit & Grace. Next was filling out the framework for this foundation with the guidance and wisdom of Katie and her team.
Krysta: What would you say to anyone looking to get involved or make a difference in the western industry?
Krysta: How do you hope to influence and shape the younger generation of the west ern industry?
Forrest and Charlotte Lucas are Katie's in-laws, they also founded Lucas Oil and have been like family since I've been in Indianapolis for over 10 years. Their family also believes deeply in the PBR. Fast forward to a year since the day I sat down with Katie, May 10th, 2021. I retired from broadcast news on May 10 2022 to serve as CEO of Grace Nation full time and contract my professional services through my company. The timing was not intentional but it was like one of those God moments when you know this is not my plan, it's God and His plan.
Fanchon: It is exhilarating and terrifying at the same time. When I say terrifying, it's not in a bad way because I know this is what I was created to do and the vision God has given me is bigger than me. Everything I've done until now was in preparation to leave a legacy of excellence, faith, family, and freedom. I want to lead well, serve well, love well, and I want to honor every relationship and everything God has blessed me with to the best of my ability. I have a niece and nephew who are my heart. I also want to leave them a blueprint for success. I want young ladies to walk away from this experience with life lessons and wisdom they can use to be incredible leaders and achieve what ever they were designed to do.
Fanchon: I would say, identify your pas sion no matter what industry you have an interest in. As soon as your passion lines up with your purpose, go for it and never quit. Once those two things are in alignment, you will be unstoppable. I always tell young ladies, to do everything with compassion, truth, honesty, integrity, class, and of course, grit and grace. If you do those things you will step into every blessing and purpose you were created for. For me, it was never letting go of my faith and praying about every step along the way, especially in difficult times.
32
Throughout life, there are things we experience that we may think are random. For example, if you go to my website www.gritandgracenation.org, you'll see a picture of me when I was little, touching a baby calf in my grandfather's barn. When my parents took that picture, they probably thought it was a random picture from a brief moment in time. When I was growing up I loved cattle and had no idea why. It's the same with bull riding, I didn't know why it was my favorite sport to watch, but all those things led to Grit & Grace Nation and me being where I am today. I've gone through hardship that could have caused me to give up, become bitter, or dejected, but learning to get back up and fight through, taught me how to have grit and grace. That picture was not random, it was an ordained part of my story. Every detail was. I love the sport of bull riding because profes sional bull riders exude grit and grace. The animal athletes are well cared for and honored for their majesty. That is very important to me as an animal lover. Who knew all of that would lead to Grit & Grace Nation? God knew.
Sometimes in life you're gonna get knocked down or stomped on, you may suffer broken bones or a broken heart, and all of those things are designed to make you lose faith and hope. But we have to get back up no matter how challenging circumstances are, get back on the bull of life and hold on just like those bull riders do. For me, it was holding on to my faith and holding on to what the Lord was teach ing me. Through that process, I experienced His amazing grace and it has given me the capacity to extend that same compassion and grace to other people while living out the purpose He has designed me for. I am forever grateful.
gritandgracenation.org.at GRIT
Nation was officially launched at the 2021 PBR Finals in Las Vegas, Nevada. As you can tell, there are lots of exciting things in store for this organization. If you have a young lady in your life who might be interested in getting involved or applying for a scholarship through Grit & Grace Nation, you can learn more about Fanchon and the organization & GRACE STATEMENTMISSIONNATION lead courage excellence areas of self-development, character, career preparation.
Make
WHAT GRIT & GRACE BELIEVESNATION are from, what school you attend, or whatever country's flag you fly, Grit & Grace girls have the courage to live out their convictions with excellence while honoring faith, family, and freedom. can follow the organization and Fanchon's journey on Facebook, and Youtube. sure download Grit & Grace Nation app daily inspiration motivation!
NO MATTER WHERE you
Krysta: I always like to leave this opportunity at the end for you to add anything I may not have touched on. Is there anything you'd like to wrap this interview up with?
you
You
for
and
the new
Fanchon: A lot of times people ask, "What does bull riding have to do with girls in leader ship?" Think about it. It's a metaphor for life. We will get knocked down in life and sometimes we'll get hurt like the bull riders do when riding those 2000 lb animal athletes. It's the toughest sport on dirt. Those guys get up, often in pain, and fight to get back on and keep riding. No excuses! It's how we respond when we get knocked down in life that develops grit and grace.
Instagram,
( Service, Personal Growth, Community, Ministry, Animal Welfare, Western Sports, Sports, AgricultureTech/Innovation,andArts.) GRIT & GRACE NATION VALUES: Girl Grit, Courage, Self-Respect, Selfless Graceful,Compassion,Confidence, Patriotic Spirit
in the
GRIT AND GRACE
and
• Left: PBRStingerFanchonwithherBullLil'Hott • Top AlbuquerqueMiddle:PBRwithGritandGrace Nation girls. Credit BullstocktoMedia. • FanchonMiddle:BottomIndyVioletandatthePBR.CredittoBullstockMedia. • Right: whenStingerFanchoninthenewsroomshewasstillanewsanchor. cowboylifestylenetwork.com 33
About Grit and NationGrace
with
EQUIPPING YOUNG ladies to
and
Abigail Gutting
Yellowstone Bull No. 2
9x12, Eiteljorg Museum Indianapolis Quest for the West Show September 9 & 10 34
Abigail Gutting is a nationally renowned fine artist, who is painting her way through the 21st Century American West. The emphasis on her work is almost always the action, anatomy, and movement of rough stock, cowboys in action, and western wildlife. While the world of western art and the American West itself is storied and rich with history, she gets very excited at how its timeless qualities and traditions live on in this modern age. It's what she's chosen to portray in her work as an oil painter.
Oil painter and fine artist, Abigail Gutting, is carrying on Western tradition and heritage through her life-like masterpieces.
BY KRYSTA PAFFRATH
MODERN ART OF WESTAMERICANTHE
cowboylifestylenetwork.com 35
Abigail Gutting
September
Abigail Gutting Fine Art | abigailgutting.com
14x11, Coeur d'Alene Gallery Miniatures by the Lake Show 24th
Ivory
Silvern No. 2 Abigail Gutting 14x11, Coeur d'Alene Gallery Miniatures by the Lake Show September 24th Abigail Gutting Fine Art | abigailgutting.com
CLOSING THOUGHTS
Krysta: Are there any artists you look up to?
Abigail: I've been drawing since I could hold a pencil, so it has changed pretty drastically over the years! All kidding aside, I've been for tunate to have the training of my artist mother, Susan Gutting, close at hand for my entire life. She noticed I had an early interest in art and passed along her training and knowledge to me over the years. She started me out with drawing, then moved on to colored pencils, watercolor, scratchboard, gouache, and then oil painting.
You can learn more about Abigail Gutting and her art by visiting her website at www.abigailgutting.com or catching her on Instagram under @ AbigailGuttingFineArt
Pounding the Dust
Krysta: What does your creative process look like from start to finish?
Abigail: Since I paint action, I mostly work from photos. It's im portant to paint from real life since nothing takes the place of the human eye, but that's kind of hard to do when working with action so I take a few thousand photos a year, then get back to the studio and sort through them. When picking a subject, there are a few factors to consider, such as size requirements, gallery requests, and general ideas I have floating around in my mind. With those considerations in mind, I can pull out my sketchbooks and start working.
36x24, Museum Show,
on September 9 & 10
18x40, Eiteljorg
Museum Indianapolis Quest for the West Show, on September 9 & 1038
Abigail: Once I've worked out a composition on paper, I draw it on a linen panel. These range from 6x8 inches to 30x60 inches and beyond. The graphite drawing is a foundational stage of the painting. Accuracy is crucial at every stage of the painting process, but this stage is the most important for anatomical accuracy. Once it's established, I start painting!
Krysta: How do you pick a subject for your art?
Eiteljorg
Krysta: What did the early days of your art look like and how has your style changed over the years?
Roll Call
Abigail Gutting
Abigail: I'd like people to get a sense that the west is still wild. People are honest and hardworking. The land is still open and grand. With each painting, I aim for a narrative that communicates these characteristics on some level.
Abigail: There are so many, it's hard to name just a few! My mom, for sure. The Golden Age of Illustration is full of tremendous painters such as Norman Rockwell, N.C. Wyeth, and Howard Pyle, as I study their work often. Other historical artists I enjoy are Nicolai Fechin, Emil Carlson, Carl Rungius, and many more. Wildlife artist Greg Beecham has also been very influential in my career. I've been able to take a few workshops from him and very much appreciate his generosity with his time and knowledge.
Oil painting is my exclusive medium at this time; it's fabulous to explore. This is my 18th year as an oil painter and the longer I paint, the more I realize how much of this wonderful medium there is left to discover. As far as my style, that has just naturally occurred and developed with training and study. I don't pay too much attention to developing a unique style. C.S. Lewis said, "Even in literature and art, no man who bothers about originality will ever be original; whereas if you simply try to tell the truth (without caring twopence how often it has been told before) you will nine times out of ten, become original without ever having noticed it."
The western art world is a wonderful thing. It's full of skill and discipline, it's neighborly and value is placed on friendships and acquaintances. The camaraderie is great. Such qualities combine to ensure that the legacy of the American West remains celebrated.
Indianapolis Quest for the West
Krysta: What do you want people to feel when they look at your paintings?
Abigail Gutting
That beautifully sums up the most valued advice I've received over the years.
Silent Partner Gutting
cowboylifestylenetwork.com 39
Abigail
20x30, Coeur d'Alene Gallery Coeur d'Alene, Idaho
ITEM# 261
Angle Grinder
The Forney Easy Weld 140 FC-i is a power ful flux-core wire welder. It's easy to use and features infinite voltage and wire feed speed control. This machine does not require welding gas and can run off standard household power with at least a 20 AMP breaker. Perfect for do-ityourselfers, maintenance, repair, metal fabrica tion and hobbyists.
Forney Industries is known for its green machines, but the company also offers a staggering variety of products to assist with almost any welding and metalworking project. Visit forneyind.com to learn more.
Forney Series AutoDarkening Welding Helmet
This multi-process unit allows you to MIG, TIG, Stick and Flux-core (no gas required) weld all with the same machine. It can weld up to ¼" and runs off standard 120V power. Perfect for beginners, metal fabrication and more.
ITEM# 271
ITEM# 1905
BY BLAIR WEILNAU
Forney is excited to announce two new air compressors. These compressors offer quiet technology for indoor use, steel braided hoses resistant to bursting and cracking, an oil-free pump, and a large capacity tank to run longer with less downtime. ITEM# 555 offers 4.5 CFM @ 90 PSI and ITEM# 550 offers 2.5 CFM @ 90 PSI.
The Forney 40 P plasma cutter is your answer to cutting! This plasma cutter is dual-voltage (120V/240V) and features an internal air pres sure control to ensure you always have the right pressure. This powerful machine clean ly cuts up to 1/2" thick mild steel and stainless steel, and up to 3/16" thick aluminum.
A A B B C C D D E E F F 40
Forney Easy Weld 140 MP Multi-Process Welder
ITEM# 555 & ITEM# 550
Forney's new angle grinder is portable and easy to use. It can accommodate 4-1/2" size wheels and has variable speeds from 3,000-11,000 RPM. This angle grinder is versatile and ideal for most cutting, grinding, and polishing applica tions on metal, wood, and masonry surfaces.
ITEM# 440
2022 ForneyProduct Spotlight
Forney 40 P Plasma Cutter
Forney Easy Weld 140 FC-i
Forney auto-darkening welding helmets fea ture HD optical clarity with true color technol ogy that allows you to clearly see what you're doing, resulting in clear and precise welds. Easy to use and comes in a variety of styles.
Air Compressors
ITEM# 55857, 55858, 55859, 55860, 55861, 55862
ThestockFort A COMPLET
T
Where to stay, shop, eat and drink in the historic Fort Worth Stockyards.
BY KRYSTA PAFFRATH
42
he Fort Worth Stockyards, the true Cowboy Capital of the World. People come from all over the world to get a taste of the "real west". There's nowhere else quite like it and that's coming from a gal that lives and breathes Arizona. Listen, I love Arizona as much as the next native, and I thought our towns were pretty "western", but nothing comes close to the Fort Worth Stockyards. And just when you thought you may have seen and experienced it all, it gets better. In this feature, I will be exploring some of the best places to eat, drink and shop in the Fort Worth Stockyards. This is just a snapshot of some of my favorite places in the Stockyards, but there is much more to see and do beyond this list as well. The Stockyards themselves are made up of a few historic blocks north of Fort Worth proper. Within a couple of square miles that make up the historic district, there are 14 restaurants, 13 bars, 35 shops, and over 17 must-see attractions, including its newest upscale shopping, dining, and entertainment district, Mule Alley. You will see a little glimpse of those below, but first, it's important that we dive into the history of the Fort Worth Stockyards because that in and of itself is a whole story, but I'll try to keep it short.
E GUIDE TO cowboylifestylenetwork.com 43
worthyards
HISTORY OF THE FORT WORTH STOCKYARDS
I know you're itching to get to the good stuff, but hang tight, I am setting the scene for the whole experience. The tour guide and I made our way across the street, where I was able to get an inside look at the Cowtown Coliseum. Initially created to be the main stage for the local stock shows, it has remained the center for entertainment in the Stockyards. Now you can catch a pro rodeo every weekend in addition to several other regularly occurring events. The Stockyards were often referred to as the "Wall Street of the West". This was because when the towns were full of livestock and stock shows, there were "stockbrokers" who would barter on a buyer's behalf to get the best deal for an animal.
Cowtown Coliseum & the Stock Exchange
As we moved further down the street, my guide explained what the early days of the Stockyards looked like. In case you didn't know, the Stockyards were a main stop on the Chisholm Trail, which ran from South Texas to Kansa. This trail was a well-known cattle route for drov ers (cowboys) to move their cattle to sell at major markets or get to a major
When I was in town for the week, I was lucky enough to get a one-of-a-kind tour with one of the Stockyards Ambas sadors, who give visitors a peek into the history surrounding them. My tour started at the Hotel Drover, and as we made our way up Mule Alley, my tour guide explained that the brick buildings that make up Mule Alley was, in fact, horse and mule barns back in the day. Before the big project to renovate them had started, they were empty and a bit of an eyesore for the community. But anyone will tell you the history of this place is the largest draw, so knocking the barns down wasn't an option. If you notice when walking down the street, there are letters at the top of each section of the barns. This was used back in the day to help list where certain animals were when it was time for the stock show.
railroad. Most of the cattle that came through downtown Fort Worth traveled down what is known today as Com merce Street before settling down north of downtown. Stay tuned for a separate follow-up on the history of the area because it was astounding walking around and hear ing everything this little town had been through to get to where it is today.
44HISTORY
The Fort Worth Stock Exchange was the hub of Wall Street. The open hallways were specifically designed for brokers to easily communicate and deliver bids to their buy ers. If you wanted to purchase livestock, this was where you would go. Fun fact, due to the nature of buying and selling animals, the Exchange always had exorbitant amounts of cash on hand all the time. So naturally, they needed a safe place to keep it all, so the Exchange was built around 3 mas sive safes to keep all the cash safe. You can still see one of the safes in the hallway today.
46LODGING
97 West Kitchen and Bar
OF COURSE, WHAT LUXURY HOTEL WOULD BE COMPLETE WITHOUT ITS OWN signature bar and restaurant? 97 West Kitchen and Bar is the perfect addition to the Hotel Drover. With an exquisitely designed food and beverage menu, 97 West offers a variety of modern and Texas classics in addition to specialty items like antelope and pan-seared redfish. You can also enjoy a delicious brunch without even leaving the hotel!
WHERE TO STAY IN THE FORT STOCKYARDSWORTH
Okay, let's get into the good stuff! While there are plenty of options to stay in and around the Fort Worth Stockyards, if you want the full Stockyards experience, then you need to stay at the Hotel Drover. Famously named after the "drovers" that made Fort Worth what it is today, the hotel is the pinnacle of western luxury and is worth every penny.
When you walk through the doors, you're greeted with beautifully curated art along with a lobby designed for entertaining and connecting. In fact, that's one thing I loved learning about the hotel is that the hotel isn't entirely exclusive to just guests. Anyone wanting to come in and experience the hotel for themselves are welcome to enjoy the lobby, Lobby Bar, and back patio to get a small taste of a greater experience.
From the moment that you turn the corner onto Mule Alley, your eyes are set on the picturesque building at the end. With both sides of the street lined with restaurants, bars, and shops, the Hotel Drover takes center stage. From the moment you walk in the door, your experi ence starts with the hotel's "signature scent". Now, you might be thinking, "Krysta, isn't it weird that a hotel has a signature scent?". The short answer might be yes, but from an experi ence point of view, the Hotel Drover doesn't stop at just "giv ing you a place to stay", the hotel is an experience in itself and the signature scent plays a small, but important part of that.
TheExperiencingHotelDrover
Now, we already know that the center of Hotel Drover's mission is to provide a luxury western experience for its guests, so it was no surprise that their rooms were just an extension of what I had already experienced in the lobby. They offer seven different kinds of rooms and suites along with different packages depending on what you're wanting to do during your stay. Did I mention that the hotel is also dog friendly? It's true, one evening sitting at the Lobby Bar, I was greeted by a big, beautiful Golden Retriever named Denver and found out that they even offer packages for your four-legged friends. They have something for every kind of taste, they even have a bunk bed option for those traveling with families. One thing I appreciated from the moment I walked in the door is all of the little details that the Hotel Drover takes into consideration for their guests. First is the consistency of your experience. From the moment I checked in, from the moment I checked out, the service was impecca ble, and from a marketing/brand standpoint, the experience as a guest was everything I could have hoped for and more.
firearmsTheAnAMERICANAMERICANHI-POINTFIREARMS.COMMADEPROMISEAmericanIconC99mmAllHi-PointCarbinesandHandgunsarestriker-firedblowbackactionthataresuitedforeverybudget.Seethemallat:3.5"Barrel-+Prated3-dot,fullyadjustablesights8roundmagazine(10roundavailable)High-impactpolymerframeLifetimewarrantyWithextremereliabilityandaccuracytheyarereadyforanyshooter! FULLFORGEGEAR.COM Full Forge gear bags and packs are designed For everyday liFe All Full Forge Gear bags and packs feature 500 denier polyester fabric, 210 denier polyester lining, nylon monofilament thread stitching, 10-gauge nylon zipper, reinforced carry handle, water-resistant and. Each model is available in Black or Tan. The Torrent double rifle case will get you on and off the range with two rifles and more. The Hurricane one day backpack designed to get you in and out of everyday
Thesituation.Storm
range/tool bag is rugged yet light in weight. to support any endeavor The CAT-1 single pistol case & cat-2 dou ble pistol case will keep your handguns organized.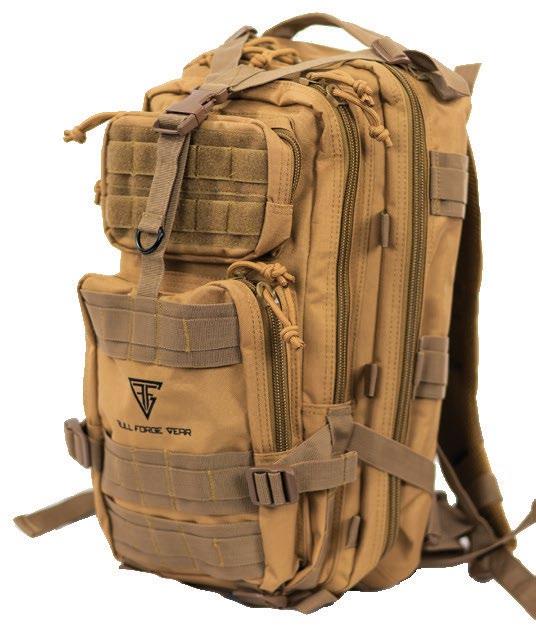 Unfortunately, there's no way you could eat at every restaurant in one stay but I sure put in my best effort. Below are just a few of my absolute favorites and ones that I would be happy to return to on a regular basis. If you have other fav spots, make sure to mention them below for me to try on my next trip!
The Biscuit Bar
their Pork Rinds. I promise you these Pork Rinds come out sizzling hot and are some of the best things you're going to munch on your whole trip.
Lonesome Dove Bistro
48CUISINE
THE BEST PLACES TO EAT IN THE FORT WORTH STOCKYARDS
If you are looking for a lighter breakfast or just some really great coffee, then you will want to stop by Avoca Coffee Roast ers. I went there a couple of different times throughout the week to get my coffee fix and wasn't disappointed either time. I also tried their Lavender Honey Scone and it was delightful, not too sweet but tender and delicious!
Avoca Coffee Roasters
In addition to breakfast and lunch-style biscuits, they also offer a full bar so go ahead and grab a mimosa while you're at it. The order I recommend? The Hoss Biscuit (southern fried chicken, crispy bacon, jack cheese, housemade gravy, honey butter) or the Chicken & Not-A-Waffle (southern fried chicken & biscuit french toast) with a side of their Breakfast Style Tots. Really though, you can't go wrong with anything on their menu!
This is a MUST stop for lunch. I am sure they have wonderful dinner options too, but their lunch was out of this world. The only thing I can possibly find to fault is that they need hotter, hot sauce. The drinks and food are amazing though. Pictured below is the Smoked Turkey Club and
If you don't like carbs or biscuits then I'm not sure we can be friends. But for real, this is why the Biscuit Bar in Mule Alley is my go-to spot for breakfast because you can never go wrong with biscuits. And in case you forget, there are neon signs throughout the restaurant that remind you life is too short to not eat biscuits.
Provender Hall
I had to save the best for last. If you're at all familiar with the local food scene, then you will know the name, Tim Love. Chef Tim Love has multiple restaurants in the Fort Worth Stockyards and is one of the original restaurateurs of the area. In addition to the Lonesome Dove West ern Bistro, he also owns the Love Shack, Atico, White Elephant Saloon, and the newly opened, Paloma Suerte in the Stockyards. I fell in love with this place a couple of years ago on my first trip to Fort Worth and have made it a priority to go back every time I return. Between the ambiance and the food itself, this restaurant will have you talking about the experience for the rest of your stay.
I am definitely a foodie and am an avid cook at home, so when I go out to eat, not only do I truly like to enjoy the food that I'm eating, but it has to be better than what I can do at home. Lonesome Dove has not disappointed me yet. In the past, we have tried several menu items like the Blue Corn Lobster "Hush Puppies" with Watercress Butter (which are amazing!), the Rocky Mountain Elk Loin with Swiss Chard, and Candied Grapes, and the Buffalo Ribeye. For this visit, we opted for the Kuro Wagyu New York Strip, the Roasted Garlic Stuffed Beef Tenderloin with Western Plaid Hash, and Syrah Demi-Glace plus the side of Wild Mushrooms and Yukon Gold Mash. Ev erything was amazing and we even got a visit from Chef Tim Love himself, which was truly a treat. This is an absolute must if you're in the Stockyards, but make sure to make reservations because they fill up quickly!
Second Rodeo Brewing
BARS & NIGHTLIFE
cowboylifestylenetwork.com 49
All of the spots below do offer small bites or a limited menu, but the real highlight of these locations is their atmosphere and their beverages. Let's jump in!
BEST STOCKYARDSHOLESWATERINGINTHE
Sidesaddle Saloon
The Sidesaddle Saloon in Mule Alley is a MUST. Located on one of the side streets in Mule Alley, it isn't hard to miss if you're looking for it. You'll know you've arrived when you see their iconic neon sign, signaling the entrance to their bar. Once you walk in, you're greeted with a cozy, and minimalistic setup. I would best describe the vibe as intimate, with a vintage edge. The bar is front and center, with a nice seating area off to the right if you have a group. Then if you want to be truly tucked away, you can head towards the back of the bar, where there is additional lounge-type seating.
Next on my list of favorite watering holes is Second Rodeo Brewing, located on the main drag of Mule Alley. If you are look ing for a place to hang out, listen to some live music, day drink, and get some sun, this is where
you want to hang your hat for the day. I really loved everything about this place, they have indoor seating as well as outdoor seating, complete with a dog-friendly patio and a stage for live Regardlessmusic.ofyour beverage of choice, Second Rodeo has a drink for everyone. Since they are a brewery, I think it's important you try at least one of their house beers, I recom mend the Blonde, as it is light, crisp, and easy to drink. If you are looking for something a little harder, you can try one of their cocktails on tap or one of their alcoholic slushies. My personal favorites were the Bourbon Lemon ade cocktail and the Trash Can Slushie. Then once you've indulged in your favorite bever age (or two), you can get in line to get some grub. The kitchen has a walk-up window where you can order your choice of wings or Philly cheesesteak. While they do have a bit of a limited menu, their Philly Cheesesteaks are to die for. I can't wait to go back and try the wings!
Listen, I am all for hitting up any one of the local dive bars (the White Elephant is a blast), but since you're already staying at the Drover, you should end at least one night by hanging out at the Lobby Bar. This isn't like the old Days Inn hotel bar that you might be used to. The drinks at the Drover are some of the best in the Stockyards. In fact, on my first night in town, I spent a couple of hours working, people watching and sipping beverages at the bar. Along with the rest of the staff, the bartenders were noth ing short of amazing (shout out to Jason) and not only made sure you were happy with your drink but were also more than happy to give recommendations on where to go in town. My favorite drinks that I had at the Lobby Bar were, of course, the Old Fashioned (made with TX Whiskey), the Texas Paper Plane, and their Espresso Martini. I am not a fan of martinis and the Espresso Martini came highly recommended by the bartender, so I knew I had to try it before I left. If you are looking for a low-key night and enjoy small talk at the bar, then I definitely recommend posting up at the Lobby Bar for a few drinks.
Hotel Drover Lobby Bar
If you are a fan of whiskey, then this is the bar for you because they have an amazing selection. One thing I haven't mentioned so far in this travel guide is that I decided to make it my mis sion to try an Old Fashioned at every restaurant and bar that we went to. Let me tell you, the one that I had here (The Old Ladd on their menu) was one of the best! If you're looking to try something different, I highly recommend the Beth Dutton as it's a little sweet and a little spicy but absolutely delicious. When we saw that they had biscuits on the menu, we knew we had to try them, and I 10/10 recommend them. When in Texas, eat all the biscuits.
THINGS TO DO IN STOCKYARDSTHE
• Cavender's: Forget your nice western blouse at home? No sweat, just down the street from Mule Alley is Cavender's Western Wear where you are sure to find anything you need to complete your outfit. From boots to jewelry, to blouses and jeans, Cavender's is the best place in the Stockyards to grab what you need.
Shop Til You Drop
MORE SHOPS INCLUDE ARIAT, KING RANCH, WRANGLER, OLD GRINGO BOOTS, AND DOUBLE D.
50ATTRACTIONS
Catch a Cattle Drive
• The Best Hat Store: This is a bit of a walk, but I wanted to mention the Best Hat Store because I have had my eye on the Slate Gray American Hat for ages. Well, I was finally able to get my dream shaped right to my head. If you don't mind spending a little money on a nice hat, then this needs to be your number one stop. The folks inside will get you set up with the color and size that you need, then you pick your crown and brim shape and the hat shaper will get it to fit perfectly to your head. American Hats are some of the best on the market and they come HIGHLY recommended.
You can't come to the Stockyards and not shop. Even if it's just a little bit of window shopping, the local shops are a blast to poke in and out of, and who knows, you might just find something you love. With over 35 shops to choose from, these are the ones I had time to pop into.
• Kimes Ranch Store: This is a great stop if you're looking to take your jeans game to the next level. I personally love Kimes Jeans as they last longer than most of the traditional jeans on the market today. If the jeans aren't quite in the budget, then maybe opt for one of their awesome baseball hats. You can never go wrong with Kimes ball cap!
• Flea Style Boutique and Hat Bar: You might be wonder ing, what in the world a "hat bar" is. It's a new hat concept that I am seeing pop up across the country. Essentially you can book an appointment with a hat stylist to come in, you pick your hat, then your stylist helps you style your hat completely custom to your style. Prices range from $150-$300 depend ing on the hat you pick. You can also use your own hat and pay $25 to have a stylist help you decorate it.
One of the things I love most about staying in the Stockyards is that you don't really need to drive anywhere. Everything you need is within walking distance of the Hotel Drover. There are a couple of things that I highly recommend you check out as a first-time visitor.
• Lucchese: I already mentioned upping your jeans game, but while you're at it, you may as well up your boot game as well. Lucchese has been in the bootmaking industry for 139, which is why they're referred to as the "King of Boots". With boots ranging from fashion to work boots and of course, your traditional cowboy boots, there is something for any taste. Additionally, you can buy your next pair of boots knowing they will outlast any other pair of boots in your closet.
I've seen plenty of cattle in my lifetime, but never like this. Fort Worth is the only city in the country that owns and manages its own herd of Longhorns. The cattle drive takes place every day at 11:30 a.m. and 4 p.m. on East Exchange Avenue. You may want to get there a little early, as the streets do fill up pretty quickly with other tourists wanting to get a front-row seat. Then when it's all said and done, make sure to stick around because the drovers will come back out with a couple of the Long horns that are saddled up and you can get your picture sitting on them for just a few dollars. Definitely worth it!
Coming this fall, Tim Love has his sights set on opening a new music hall called Tannahill's Tavern and Music Hall. I am SO excited about this because currently, the only true music hall in the Stockyards is Billy Bob's. Stay tuned for more news on that as the opening draws closer.
cowboylifestylenetwork.com 51
OTHER ATTRACTIONSSTOCKYARDS
If you can't tell, I am a HUGE fan of Texas and an even bigger fan of the Stockyards. This travel guide was a blast to put together and it's such an honor to highlight the businesses that are breathing life back into this area that is full of heritage and history. Because that's what this industry is all about, supporting small businesses and the people that make them possible.
Like I've mentioned before, just when you think you've made a good dent in seeing everything the Stockyards have to offer, there is still more to do. One thing I didn't get the chance to expe rience was the John Wayne Experience. If you are a fan of John Wayne, then this immersive attraction gives you a firsthand look at the life of John Wayne.
Catching a rodeo at the Cowtown Coliseum is an absolute must if you're planning on being in the Stockyards on a weekend.
Stay tuned, you never know where I will be next!
I
n every cowboy family, there is usually an item that has been passed down through the generations and holds a special place in everyone's heart. Let's talk cowboy heirlooms and the type of things that typically get passed down from generation to genera tion. Family heirlooms are not something that can be replaced, not just because of the item itself but also the memories and stories that are attached to that item. It goes beyond saying that if you're lucky enough to have one of these items in your family, then hang on to it for dear life because they don't come around very often. If you're lucky enough to start a family heirloom tradition, then this list might be a good place to start.
If you're lucky enough to have a saddle passed down in the family, then it's also worth to make sure to have it regularly maintained, oiled and chek to make sure the tree is still sound. While saddles make phenomenal cowboy heirlooms, they should either be kept as home decor or properly taken care of.
Knives
Spurs
Since the times of the Old West, families have been proud of the firearms they carry. Whether it was grandpa's old Magnum Revolver or his .30-30 rifle that his son used to down his first deer, the memories associated with that gun are timeless.
Saddle
Bits
Just like the bits that we mentioned above, spurs can also make excellent cowboy heirlooms. Beyond their main purpose of being used on cowboy boots while riding, there is a huge market for collector spurs that have been made by artists throughout the years. It is also pretty common to have a custom brand, initials or family name engraved on the spurs as well.
Top 5 Cowboy Heirlooms
If you come from a ranching family, spe cifically a buckaroo fam ily, then you know how much pride they take in their bits. Buckaroos use something called a "spade" bit, which is essentially the final step in a saddle horse's journey and it marks the highest train ing achievement between horse and rider. Spade bits are typically very ornate and made out of silver and other precious metals.
52
Engraved Gun
This cowboy heirloom doesn't need a lot of introduction, but an heirloom knife is special in its own right. Whether it is a simple pocket knife that your grandad always use to carry or it's been engraved with your family name, knives can be an amazing family heirloom tradition to start if you don't have one already.
Pathfinder® Series
The PROFESSIONAL offers up seven rounds of powerful .32 H&R Magnum in a package that is designed to be easy to carry, comfortable to shoot and capable in the face of danger. From the contoured grips to the sevenround cylinder to the 3-inch barrel to the HIVIZ® LitePipe front sight, The Charter Arms® PROFESSIONAL revolvers are ready to come out swinging.
PERSONAL PROTECTION
Boomer Bulldog ® Series
WWW.CHARTER A RMS.COM
AVAILABLE THROUGH YOUR LOCAL DEALER
A compact version of the Charter Arms® classic .44 Bulldog®, Boomer is designed specifically for concealed carry and close-quarters defense situations. It features a DAO hammer, neoprene com bat rubber grips and a Blacknitride+™ or Stainless Steel finish. Boomer's 2-inch tapered barrel is ported to reduce recoil and it has no front sight to have a nosnag profile and hinder a quick draw. Sleek and compact, yet ready to make a big bang when you need it.
PROFESSIONAL series
The Charter Arms® versatile 8 shot Pathfinder®, available in .22 Long Rifle or .22 Magnum, is the perfect revolver for ranchers and farmers old and new. This revolver has the look, feel and weight of the highercaliber revolvers of western lore. This low recoil firearm will allow you to gain proficiency while using relatively inexpensive .22 ammo. The .22 Pathfinder® will turn a few tin cans into an afternoon of fun.
• The bullwhip is a handy tool for pushing the ranch horses to the corrals each morning at the Dryhead Ranch.
FROM THE
"MORNING JINGLE"
54
Phyllis Burchett is a professional, US-based photographer who has been in and around the horse industry even prior to being a photographer. She was bitten by the photography bug, along with a severe case of wanderlust, having traveled the Earth capturing the amazing creatures that inhabit the world with us. She found herself captivated by the birds, bears, and stunning landscape of the United States and Canada, in awe of the beautiful White Horses of the Camargue in France, documented the Horse Fishermen of Belgium, depicted the Connemara Pony of Ireland, and highlighted the iconic landscape and horses of Iceland.
Phyllis Burchett &
cowboylifestylenetwork.com 55
QWITHA
A: I shoot a lot more of what I call environmental images now that show the surroundings the subject is a part of and tells a story. WHAT INSPIRES YOU AS A PHOTOGRAPHER?
• South Dakota style. Unfortunately, a fire ravaged many acres of grasslands in July where I shot this branding, and 75 miles of fence will have to be rebuilt. Thankfully, no livestock was lost by the Lazy Six Nine Ranch.
A: I feel blessed to do what I do, photography is a universal lan guage that everyone understands. It's important to document the western lifestyle, to capture and convey a story through my images. I also love sharing my passion for photography with others that want to learn and grow on their photographic journey, whether they are amateurs or professionals.
A: I've been in the horse business all my life, previously as a professional trainer and a breeding farm manager. Photographing horses made perfect sense, it was a subject I knew well.
A: Beautiful light, stunning scenery, and good horses all inspire me to create!
A: On my own, I host an Equine Photo Tour to Iceland each June. I, along with two colleagues have formed the group, Cowgirls with Cameras. We have a big event in northern Nevada coming up at the Cottonwood Ranch. I also co-host events with Cara of Fast Horse Photography in Florida at our Horses on the Beach Workshop in St Augustine and a Gypsy Vanner Workshop near Inverness, Florida. Kimberly Beer and I host a photography retreat at the Dryhead Ranch in Montana each July. We also host the photography clinics for Art of the Cowgirl in Arizona each January and at their summer event in Big Timber.
HAS YOUR STYLE OF PHOTOGRAPHY CHANGED AT ALL SINCE YOU STARTED YOUR BUSINESS? IF SO, HOW WOULD YOU DESCRIBE YOUR STYLE THEN COMPARED TO NOW?
• The breeding program at the Powderhorn Ranch is held to the highest level, only the best True horses are available for purchase at the Diamond McNabb Ranch Horse Sale each year.
CAN YOU DESCRIBE THE MOMENT OR MOMENTS YOU REALIZED THAT YOU COULD MAKE A LIVING DOING SOMETHING YOU'RE PASSIONATE ABOUT?
YOU CAN FIND MORE INFORMATION about Phyllis Burchett and her photography at PhyllisBurchettPhoto.net. As mentioned in her interview, she regularly offers workshops and tours internationally. We were thrilled to include her in this issue and can't wait to follow her journey. You can follow Phyllis on Facebook, Instagram, or Pinterest.
DO YOU HAVE ANY CLOSING THOUGHTS ABOUT YOU OR YOUR BUSINESS THAT YOU'D LIKE OUR AUDIENCE TO KNOW?
WHAT DO YOU WANT PEOPLE TO FEEL WHEN THEY LOOK AT YOUR PHOTOGRAPHY?
A: I want the viewer to be emotionally moved, to feel like they are there in that moment of time or hopefully make them want to visit the place or experience what is going on.
WHAT IS SOMETHING YOU WISH PEOPLE KNEW ABOUT BEING A PROFESSIONAL PHOTOGRAPHER?
"TRUE HORSES, TRUE GIRLS"
A: The business is about 25% photography and 75% office work from editing, accounting, and marketing, to client relations. We are constantly learning and working to stay current in the industry.
CAN YOU TELL US A LITTLE MORE ABOUT ANY UP COMING WORKSHOPS OR TOURS YOU ARE OFFERING?
"THE BRANDING PEN"
56
• Just another day on the ranch, Jake takes a pack horse loaded with supplies to mend a few fences. Dryhead Ranch, MT "THE
•
"FIXIN' FENCES" OTHER WORK"
"CAVVY SAVVY" Jake bringing the cavvy in for a day of work at the Dryhead Ranch, Montana.
• Austin brings a pack horse in for work at the Mission Ranch in Montana.
cowboylifestylenetwork.com 57
END" • I love Black and White and this is one of my favorite art pieces I have done. Regardless of the discipline you ride, someone's mouth sits at the other end of those reins. "WINTER
Phyllis Burchett Photography
| PhyllisBurchettPhoto.net
• The
"BLOWING BUBBLES" ranch horses at the Powderhorn Ranch in Wyoming have many talents, blowing bubbles is one of them!
• Jimmy and Edna, an Idaho Shag, take a break to say job well done.
"NO GREATER FRIENDSHIP"
Phyllis Burchett Photography
| PhyllisBurchettPhoto.net
Welcome back to Krysta's Kitchen, I'm happy you're here! Fall is right around the corner and I wanted to feature a delicious dessert that would impress at any holiday party. Before we get started, I want to let you know that while this dessert may seem technical, I want to remind you that if I can do it, you can do it! I am not the baker of the family, in fact, all of my recipes are done without an electric mixer because I don't own WITH KRYSTA PAFFRATH
60
TIPPRO
• Bake for 40-46 minutes. You may need to tent the top of the cake halfway through bake time to prevent the top from over-browning. You can do this with a sheet of tinfoil.
• Note: If it takes longer for your caramel to come together, don't fret. Mine took longer than a minute, just be careful to keep it on a low temperature so you don't burn it.
1/4 teaspoon ground nutmeg
1/2 cup softened unsalted butter (1 stick)
• Once flipped, your apples and caramel topping should be on top. I let my cake cool for about 10-15 minutes before adding extra caramel to the top and slicing it. Make sure to pair it with your favorite vanilla ice cream, and enjoy!
1/2 cup packed brown sugar
1 1/2 cups all-purpose flour (leveled)
• Pour your flour mixture into your wet ingredients, give it a couple of gentle mixes and start to slowly pour in the milk. You will want to mix the batter until it is just combined, making sure there are no lumps but you also do not want to over-mix. The batter will be slightly thick but still pourable.
• Grab your prepared pie or cake dish with your apples already set in it and pour the cake batter evenly over the topping, spreading it out as needed.
• Preheat oven to 350°F
TOPPING
1/4 teaspoon ground cinnamon
Ingredients
2 medium apples (I used Honeycrisp Apples but any kind will work), peeled and sliced into 1/4-inch slices
2 large eggs, at room temperature
cowboylifestylenetwork.com 61
• Prepare your topping first: Combine the butter and brown sugar together in a small saucepan over medium heat. Whisk occasionally until butter and sugar have melted. Important: Add your whiskey only once your sugar and butter look like they are starting to melt together. Cook, whisking constantly, for 1 minute as mixture thickens. Remove from heat and whisk in the cinnamon and vanilla. Pour into your ungreased pie or round cake pan.
A tablespoon (or so) of your favorite whiskey
1/2 teaspoon salt
1/2 cup white granulated sugar
1/2 cup packed brown sugar
• Ice cream for topping
Recipe
• In a separate bowL, whip your butter until smooth and creamy then add both your brown and white sugar and whip until creamed together, about 1 minute. Once fully incorporated, mix in your eggs and vanilla extract until combined.
1 1/2 teaspoons ground cinnamon
The cake is done when a toothpick can be inserted into the center of the cake and it comes out mostly clean.
• A pie or cake dish (it's important that it's at least 1 ½ - 2 inches deep, the diameter should be at 7 ½ inches across)
6 Tablespoons unsalted butter
1 1/2 teaspoons baking powder
1/4 teaspoon vanilla extract
What GoingYou'retoNeed
• Now it's time to arrange your apple slices. Feel free to get creative here, the goal is to make sure the entire bottom of your dish is covered in apples. Remember this is going to the top of your cake when we are done. Set aside when finished.
WHISKEY CARAMEL APPLE UPSIDE DOWN CAKE
CAKE
• Make the cake batter: Whisk the flour, baking powder, cinnamon, nutmeg, and salt together. Set aside.
• Remove the cake from the oven and cool for just 15 minutes before flipping the cake onto your serving platter of choice. I recommend setting your serving platter on top of your cake and grabbing the whole thing, then flipping it.
1 teaspoon vanilla extract
CARAMELWHISKEY APPLE
6 tablespoons whole milk, at room temperature
Q: What are you most excited about contributing to Cowboy Lifestyle Network and Magazine?
Q: What does living the "cowboy/western lifestyle" mean to you?
A: I want to tell stories about interesting places, people, companies and organizations. I'm sure there will also be a hint of nostalgia thrown in there as well. The best compliment I could receive would be to have someone tell me that they went somewhere or met someone because of a story I wrote.
to read stories about good people and events, and I hope to be able to provide the same kind of stories to our fans, while still bringing in some entertainment!
A: I have several, but here are just a few, John Wayne (the ultimate cowboy), Louis L'Amour, Hopalong Cassidy, the Lone Ranger, the Duke family from The Dukes of Hazzard and Walt Longmire. All of these role models were heroes to me in some way and strongly embraced the cowboy western lifestyle.
Q: Can you tell our audience a little about yourself?
A: I was born and raised in Central New Jersey, still residing there today. I have two older sisters and grew up in, what I consider, the best time period - the 70s and 80s! I grew up watching classics such as The Dukes of Hazzard, reruns of all of the best shows - Bo nanza, Little House on the Prairie and every sitcom from the 50s - 70s. My mom and dad have been married for 58 years and have been a great example of love and fidelity. I was married for 28 years and have four children, three sons and a daughter. My wife died due to complications from Multiple Sclerosis in December of 2021. She was diagnosed about 19 years ago and had been on a gradual decline for quite some time. I am forever grateful to have had a wonderful marriage and the time I did have with her. I was Cubmaster for our local Cub Scout Pack and Scoutmaster for our Troop. I love to read, get outside, hike or fish, go for long drives listening to country music and drink Dunkin iced tea. I believe God loves me and has a purpose for each one of us and I strive to get closer to Him each day.
FUN ROBERTABOUTFACTS
Q: Who is your favorite cowboy/western role mod el and why?
MEET THE COWBOY LIFESTYLE NETWORK CREW:
Q: What kind of stories can our readers expect to read from you?
AUTHORSFAVORITE / BOOKS: Louis L'Amour - favorite book Flint, Craig Johnson, Tony Hillerman, CJ Box, The Hobbit & The Lord of the Rings
FAVORITE FOODS: Steak, Apples, Bacon, Eggs and Salads. Any smoked meat works too!
FAVORITE TV SHOWS OR SERIES: The Dukes of Hazzard, Longmire, Stranger Things, My Name is Earl, Bonanza
A: I'm excited to bring passion to all things cowboy and western. I sometimes feel as if I was born in the wrong place and time. I like
I am grateful for the life and the gifts I have been given. With age, comes experience and perspective and I feel as if I have received more of each in the last few years. I don't see myself sitting on a front porch and waiting for something to happen as I get older. I want to continue to influence and inspire those around me and hopefully future generations. Everybody wants their monument and I am grateful that I have 4 great kids as part of my legacy and hope fully that is just the beginning.
Robert Lang
Closing Thoughts From Robert
Robert is one of our newest authors coming on board to help share and craft stories for our western fans. He was a huge fan of our magazine even before he came on board to write for us so we feel it was a natural fit to have him join the team. We are excited to see the stories he drums up, his first feature will be released in our Winter 2022 Edition, so keep an eye out!
A: The cowboy lifestyle is timeless. It means hav ing integrity, stepping up, taking responsibility and getting the job done, especially when things get hard! Cowboys don't shy away from a challenge, instead, they learn and grow through that experience. It means respecting and treating others with the same regard. Those who live the western lifestyle also have strong faith in the fact that God is in charge and has a plan for each one of us. If more people embraced the cowboy mentality, the world would be a better place.
62
FAVORITE MOVIES: Silverado, Dances with Wolves, Star Wars - The Original Trilogy, UHF, The Princess Bride, The Lord of the Rings
cowboylifestylenetwork.com 63
ary Leffew spent decades in the world of professional rodeo, winning countless championships. He later moved on to the Hollywood life, appearing in movies, TV shows, and commercials. But now, Gary is taking on a whole new kind of media, and a whole new kind of competition - podcasting!
The stories aren't just rib ald one-offs, they also contain
But don't let the japes and horseplay fool you, the practical advice Gary offers from his years of experience is absolutely legit. The advice for achieving your goals, like dealing with unruly animals as a rodeo practitioner, is the same advice he offers to his students week in and week out at his Texas ranch. Put simply, Gary trains rodeo champions in his free time, so when he talks, it's best to Troublelisten.Expected, the new podcast from Gary Leffew, is available on all major podcasting apps and platforms, including Spotify, Stitcher, Apple Podcasts, and more. If you want practical self improvement advice or the dirtiest jokes you've ever heard, Trouble Expected is a can't miss show.
Gary Leffew's New Podcast Will Have You Laughing and Learning at the Same Time
Trouble Expected is the new podcast from Gary Leffew, and the name is no lie. It comes from a time years ago when Gary and his pals entered a house of ill repute. The woman behind the bar saw the gang come in the front door and exclaimed, "cowboys are here, trouble expected!"Thename tells you what's different about this podcast. Gary's wis dom and advice can help anyone - rodeo or otherwise - improve their outlook, their mental state, and their performance. But all of that is paired with some of the raunchiest and rowdiest stories you've ever heard. And the best part is, it's all Thetrue.focus of each episode is on providing useful tips and tricks for achieving what you're after. For instance, one episode focuses on the aspect of role modeling. That is, the idea of visualizing yourself as someone completely different - the person you want to be - and then acting in reality as if you are that person. If that sounds heady, don't worry, Gary is an expert at helping people apply theseAndlessons.allof that is paired with a hilarious story about getting caught by the cops with a lady in the cemetery after dark. If you're intrigued by either of those - role modeling or dirtbag stories from the past - then Trouble Expected is a must listen show for you.
THE COWBOYS ARE EXPECTED!TROUBLEHERE!
nuggets of information about American history, professional rodeo, and even Hollywood. Have you heard the one about an ornery bull charging President Kennedy and his secret service contingent? Did you know that cowboys came from as far off as Australia just to compete with the masters?
G
• Aaron, COO (left), and Danny, CMO (right) with Joe Frost. Joe is the older brother of bull rider, Josh Frost who is currently top five on the leaderboard. The brothers are second cousins to the late legend, Lane Frost.
• The guys of CLN at the Coors Pre-Party at the NFR. Bottom left is Aaron, bottom right is Danny, top right is OD.
SBEHINDTHECENES
• Navajo Nation team roping star, Derrick Begay with Aaron, COO of Cowboy Lifestyle Network.
This is How We Roll!
Your friends at the Cowboy Lifestyle Network take you behind the scenes to a typical day covering the scene. Learn more about us at cowboylifestylenetwork.com
• Aaron, COO (left), and Danny, CMO (right) with tie-down roper, Tuf Cooper in the media room at the National Finals Rodeo.
• Krysta Paffrath, Editor in Chief in her element at the Lost Dutchman Days Rodeo in Apache Junction, Arizona.
64
Microtech® SOCOM Elite® Manual folding knife sets the standard for tactical and utility cutlery. The original SOCOM has remained a highly popular folding knife since its inception in 1996. The SOCOM Elite Manual comes in a variety of blade styles and has a unique handle shape that molds to your hand. Know that you are purchasing one of the best tools on the market no matter which one-of-a-kind blade you choose. 9.17" Overall Length 3.98" Blade Length M390 Blade Steel ALU 6061-T6 Handle Material 5.4 TantoOuncesEdge, Partially Serrated, Apocalyptic Blade Finish Shown For more information about the Microtech SOCOM Elite Manual or other Microtech Knives see microtechknives.com
The