October 2022 501lifemag.com | 3
Still loving that 501 LIFE.
T his issue marks two years that Jeremy Higginbotham and I have been publishing 501 LIFE Magazine — and it could not have happened without the support and help of our spouses (Paulette and Don), our Team, families and friends. At our two-year point, we have published 30 magazines, including monthly issues, 501 KIDS and 501 FOOTBALL special editions. Additionally, we have published more than 200 weekly e-newsletters.
We are small business owners who have overcome challenges, like so many others. COVID-19 slammed into the world in March 2020, right before our families moved here in late May to train with magazine Founders Donna Spears and Sonja Keith. We purchased the magazine on Oct. 1, 2020. Then it was off to the races.
Someone recently asked if I was glad we purchased 501 LIFE Magazine, and I quickly responded, "Yes!"
Jeremy and I are building upon a strong, creative foundation that was laid by Donna and Sonja. In the spring, we'll celebrate 15 years of the monthly publication. We recently met with Editorial Board Members from several counties, and they share our excitement to continue highlighting positive stories from Central Arkansas. Our advertisers count on us to provide content that readers find interesting, and our readers expect accurate, diverse stories, along with ads that lead them to top businesses.
It's a lot to juggle, but the work is exciting. The people we meet are inspiring and our Team is second to none! As the weather begins to cool, I hope you will make time to find a comfortable chair outdoors, grab a cup of coffee or cider and linger a while with our 30th magazine, the "Health & Wellness" issue.
PUBLISHER Jeremy L. Higginbotham
EDITOR Stefanie W. Brazile
FOUNDERS Donna Spears and Sonja Keith
SPORTS AND DIGITAL DIRECTOR
Levi Gilbert
COPY EDITORS Andrea Lively and Andrea Miller
BRAND AMBASSADORS Donald Brazile and Paulette Higginbotham
PHOTO DIRECTOR Mike Kemp
FINANCE DIRECTOR Debbie Flowers
ADVERTISING SALES Donna Spears
CONTRIBUTORS
Becky Bell Don Bingham Jessica Duff Brittany Gilbert Laurie Green Dwain Hebda Linda Henderson Colleen Holt Vivian Lawson Hogue
Tammy Keith Beth Jimmerson Mark McDonald Susan Peterson Dr. Robert Reising Judy Riley Carol Rolf Donna Lampkin Stephens Rita Halter Thomas
FAULKNER COUNTY EDITORIAL BOARD
Johnny Adams Jack Bell Don Bingham Jessica Brown RaeLynn Callaway Glenn Crockett Beth Franks Russ Hancock Spencer Hawks Mathilda Hatfield Roe Henderson Jerry Hiegel Mike Kemp Julie LaRue
Karl Lenser Monica Lieblong Lori Melton Deanna Ott Pat Otto Jon Patrom Amy Reed Lori Ross Margaret Smith Jan Spann Kim Tyler Suzann Waggoner Jennifer Whitehead Kay Dalton Wood
CONWAY COUNTY EDITORIAL BOARD
Mary Clark Shelli Crowell Dr. Larry Davis Shawn Halbrook Alicia Hugen Alisha Koonce
Stephanie Lipsmeyer Stewart Nelson Kristi Strain Jim Taylor Morgan Zimmerman
WHITE COUNTY EDITORIAL BOARD
Betsy Bailey Amy Burton Tara Cathey Cassandra Feltrop Phil Hays Natalie Horton
Matt LaForce Mike Parsons Brooke Pryor Judy Riley Carol Spears Kristi Thurmon
501 LIFE is published by Make the Jump Media, LLC (920 Locust Ave. Ste. 104, Conway, AR 72034, 501.327.1501) and is owned by Jeremy Higginbotham and Stefanie Brazile.
The contents of 501 LIFE are copyrighted and materials presented may not be copied or reproduced in any manner without the written permission of the publishers. Articles should not be considered specific advice, as individual circumstances vary. Advertisements are not necessarily endorsed by 501 LIFE.
4 | 501 LIFE October 2022
October 2022
4 Letter from the Editor
8 Upcoming events
9 Arkansas PBS earns 21 Emmy nominations
10 Loving LIFE photos
12 Greenbrier's Patriotic Panthers
By Stefanie Brazile
14 Morrilton's 'Safe Place' Director retires
By Tammy Keith
16 Couple of the Month: Tynisha & Antonio Jamison of Mayflower
18 Youth of the Month: Bryant's Aizirek "Izzy" Sapidinova
By Becky Bell
22 Keith Jordan's bike ride of a lifetime
By Donna Lampkin Stephens
26 UACCM receives $2 million grant for building
28 Entertaining: A journey I know all too well
By Chef Don Bingham
31 501 LIFE SPECIAL SECTION: St. Joseph's new high school Story by Dwain Hebda
40 Senior fitness in the 501 By Judy Riley
47 Health & Wellness in the 501 By Stefanie Brazile
48 Health & Wellness - Ask the Health Experts
54 Kid of the Month: Conway's A.J. Turner is a survivor By Colleen Holt
59 501 LIFE SPECIAL SECTION: Arnold Innovation Center Story by Dwain Hebda
68 New band director in Maumelle By Jessica Duff
70 Pet of the Month: Not your average JoJo By Becky Bell
72 Author of the Month: Ayana Gray By Susan L. Peterson
74 Artists of the Month: Barbara Satterfield and Jim Volkert By Dwain Hebda
78 Seasons of love at Clinton's Bluffton Preserve
By Linda Henderson
81 Benefits of Public Power
By Beth Jimmerson
82 Those were the days my friend … By Vivian Lawson Hogue
84 Athletic Excellence: Garland County's Paul S. Runyan By Dr. Robert R. Reising
86 Person of the Month: Kristi Williams, Greenbrier Nurse
On the cover
Sherri Lachowsky, Health & Wellness Coordinator for the Hawks Senior Wellness & Activity Center, and Margaret Stuckey keep the beat with Drums Alive.
photo by Mike Kemp
6 | 501 LIFE October 2022 Volume 15 Issue 6
22 54
501 LIFE would like to thank our advertising partners.
Baptist Health, 49 Biketoberfest, 39
Bledsoe Chiropractic, 46
Conway Corp, 56, 63
Conway Regional Health System, 87
Conway Regional Rehabilitation Hospital, 23
Conway Symphony Orchestra, 77 Covington Companies, 36
DDS Dentures + Implant Solutions, 34
DJM Orthodontics, 56
Downtown Conway, 44-45
Edward Jones, 27
First Community Bank, 43
First Security Bank, 65, 88
First Service Bank, 13
Freyaldenhoven Heating and Cooling, Inc., 33, 63, 67
Halter's Body Shop, 37
Hartman Animal Hospital, 71 Harwood, Ott & Fisher, PA, 53
Heritage Living Center, 5
Iron Horse Marketplace, 73
Judge Jim Baker Campaign, 30
Julie's Sweet Shoppe, 77
Kilwins Little Rock, 20
Kordsmeier Electric, 36
Methodist Family Health, 50
MSC Eye Associates, 58
Nabholz, 31, 59
Ott Insurance, 9
Oxygen8 Hyperbarics, 48
Patterson Eye, 77
Pulaski County
Special School District, 69
Restoration Wellness, 51
Reynolds Performance Hall, 21
Rik Sowell Architects, 61
Salem Place, 25
Sissy's Log Cabin, 15
Simmons Bank, 62
Shelter Insurance, 58
St. Joseph School, 35
Superior Health & Rehab, 2
Unity Health, 3
University of Arkansas Community College Morrilton, 83
University of Central Arkansas, 58
Windgate Museum of Art, 75
Each month, 501 LIFE is your home for A Delicious Blend of Central Arkansas Goodness!
And
501.327.1501
welcome to the Writers' Room
Dr. Robert Reising retired from the University of Central Arkansas in 2013 and held a variety of teaching, coaching and administrative posts during more than a half-century in education. His doctoral dissertation at Duke treated literature and sports. In 2009, he co-authored "Chasing Moonlight: The True Story of Field of Dreams' Doc Graham." Contact him at rreising54@gmail.com.
Colleen Holt is a native of Iowa and graduated with a Bachelor of Arts from UCA in 1984. After working for 23 years at the Log Cabin Democrat, she is the communications director at Conway First United Methodist Church. She enjoys reading, playing games with family, eating out, and taking long, spontaneous drives with her husband, Stuart.
Dwain Hebda is an award-winning writer, editor, journalist and president of his editorial services company Ya!Mule Wordsmiths. Nebraskan by birth, Southern by the grace of God, he's published in more than 35 publications, specializing in telling extraordinary stories about everyday people. Contact him at dwain@ya-mule.com.
Catch 501 LIFE on KARK Noon News and Conway Corp each month!
October 2022 501lifemag.com | 7
for those who want to savor the flavor of 501 LIFE at home, you can get a subscription for only $20 a year! Home delivery ensures you never miss an issue! Visit 501LIFEmag.com or call
to subscribe.
October Events
Conway Regional Health System Biketoberfest 2022
All Month • Conway
This month-long celebration of the cycling community offers leisure to intense group rides along historic roadways, neighborhood paths, and gravel and mountain biking trails. It's a chance for new and experienced cyclists to discover the outdoors from the view of a bicycle seat. Learn about nearly 20 rides at conwaybiketoberfest.org.
CabotFest
6 p.m. • Oct. 6-8
Cabot
The 43rd annual event includes rides, games, vendor booths, food, music and the first BBQ Cookoff. Sponsored by the Chamber of Commerce, the event celebrates the city's history. Event T-shirts are $20 at the Chamber, and carnival armbands can be purchased in advance for $25. Multiple bands will play on Saturday, starting at 2:30 p.m. Learn more on Facebook at cabotfest2022.
Paws-A-Thon
9:30 a.m. • Oct. 8 • Hot Springs
Join in the fun at this "walk and wag" event at Entergy Park. You and your dog will have fun while raising mental health awareness. The day includes a pet contest, a dog walk, children's activities and live music. Those who sign up will receive a T-shirt and a swag bag at check-in. Visit givesignup.org and search for Paws-a-thon.
Taste of Conway
5 p.m. • Oct. 13 • Conway
With more than 25 participating restaurants and more than 500 people are anticipated to attend at the Conway Expo Center, the culinary event caps off the Conway Business Expo. Restaurants, caterers and other food service providers offer samples of the best food the city has to offer. Tickets are $15. Learn more on Facebook at Conway Business Expo and Taste of Conway.
Arkansas State Fair
Oct. 14-23 • Little Rock
It's fair time and the 82nd annual event is back, bringing the best entertainment and attractions to the 501. From concerts to corn dogs, creative arts to pageants, and livestock to more than 50 rides on the midway, the state fair is the quintessential fall experience. If you're looking for fun, go to the fair. Learn more at arkansasstatefair.com.
'Dracula' by Ballet Arkansas
7:30 p.m. • Oct. 20-23 • Little Rock
Just in time for Halloween, the production is a bold retelling of Bram Stoker's legendary novel and features chilling imagery, edge-of-yourseat choreography and lots of vampires! Friday night's performance features complimentary libations. Wear a creepy costume to be entered into a drawing for two season passes. Learn more about K-12 matinee performances on the Education & Outreach tab. Visit balletarkansas.org/ tickets.
8 | 501 LIFE October 2022
•
Storytelling Excellence
Arkansas PBS earns record 21 Mid-America Emmy nominations
A rkansas PBS recently earned a record 21 regional Emmy Award nominations from the Mid-America Chapter of the National Academy of Television Arts and Sciences (NATAS) for original, local productions as well as for their community service impact. Winners will be announced Saturday, Oct. 29. Nominated productions can be viewed at myarpbs. org/awardnominated.
"At Arkansas PBS, we keep our audience at the center of everything we do," Executive Director and CEO Courtney Pledger said. "Our statewide, hyperlocal focus offered us a stellar year of local storytelling opportunities, rich in unique perspectives and creativity.
"To have our work recognized with 21 MidAmerica Emmy nominations, including one for impact in community service for the second year in a row, is a new level of achievement for the network," Pledger said. "We are inspired daily by the amazing people in our Arkansas community to serve them in more and more ways and to tell more of their distinctive stories."
For the second consecutive year, Arkansas PBS is nominated for impact in Community Service. In the past year, the majority of the network's community service centered around providing learning experiences for students most at risk for falling behind in school/rural communities and personal health and safety struggles plaguing Arkansas families.
About NATAS Mid-America chapter
The NATAS Mid-America chapter, which includes television markets primarily in Arkansas, Illinois and Missouri, was chartered in 1962 and began honoring outstanding achievements in this region with local Emmy awards in 1976. The organization's mission is to encourage excellence in the television community.
Arkansas PBS original productions receiving multiple nominations included:
•
AR PBS Sports - two nominations
• "7 Days: The Opioid Crisis in Arkansas" - two nominations
• "Blueberry's Clubhouse" – four nominations
• "Exploring Arkansas From Above" – five nominations
• "Rise and Shine" - three nominations
Arkansas PBS also received the following nominations:
• "To the Stars and Back" – Human Interest – Long Form Content
• "COVID-19 Awareness" – Public Service Announcement –Single Spot or Campaign
• Kat Robinson, "Arkansas Dairy Bars: Neat Eats & Cool Treats" – Program Host/Moderator
• Steve Lee, Joshua Moore, Vocabulary with Mr. Steve, The Music Man – Musical Composition/Arrangement
October 2022 501lifemag.com | 9
Winners to be announced Oct. 29
Headed out on a special trip? Have a special occasion or get-together coming up? Pack a copy of 501 LIFE in your suitcase, snap a photo at your destination and send it to us for publication in a future issue!
Photos can be submitted by email to stefanie@501lifemag.com.
THIS OCTOBER, 501 READERS ARE
Mo Lashbrook, Becky Williams and Amber Stephens were "Loving LIFE" at the Firehouse Film Festival in Cabot on Sept. 15.
The Jones Family of Greenbrier was "Loving LIFE" at the Back to School Bash held at Pickles Gap Village. Zole (from left), Tinlee who is holding Teddy, Hayle, Kiptyn and Justin. The dog on a leash is Harlee.
In September, Ellie Stewart and Brenda Holder of Conway enjoyed a week in beautiful Cape Cod.
The team from Collier Roofing in Greenbrier was "Loving LIFE" in Glacier National Park, Mont. Damon Rochelle (from left), Levi Wilson, Justin Collier, Carter Weatherley, Josh Camden, Brad Barrett, Drew Massey and Freeman Collier.
10 | 501 LIFE October 2022
501 LIFE CHEESE DIP ICE CREAM!!!
Audrey Findlen (from left), president and founder of The Entertainment Foundation (TEF); Ken Goodman, co-founder and lead entertainer; Debbie McConkie, volunteer for TEF and Brookdale Conway Senior Living; and, Charlene Burris, activities director, were "Loving LIFE" at a performance at Brookdale on a "Popsicle and Music" afternoon.
Editor Stefanie Brazile was "Loving 501 LIFE Cheese Dip" ice cream with KARK Channel 4 meteorologist Pat Walker and anchor Caitrin Assaf.
Loblolly Creamery was "Loving LIFE" and selling 501 LIFE Cheese Dip Ice Cream at Downtown Little Rock Partnership's Main Street Food Truck Festival on Sept. 11.
In September, people were "Loving LIFE" as they dipped
Mike Damron (from left), Tyler Joe Goodell, Sonya Williams and Rob Ray, the staff of Sissy's Log Cabin-Conway, were "Loving LIFE" at the Conway Symphony Orchestra Guild's Sept. 8 fundraiser "Jazz It Up!"
October 2022 501lifemag.com | 11
into
Patriotic Panthers
Greenbrier marks Patriot Day with spectacular pre-game program
G reenbrier's True Blue Booster Club organized a stunning pre-game show before the Sept. 9 football game, the second year in a row to commemorate September 11. The sixminute, 28-second ceremony was timed to culminate with a flyover by the Bulldog Flight Formation Team that streamed white smoke overhead as the national anthem played.
"Our community is honoring our veterans, service members and first responders during a time when they're remembering the tragedy of Sept. 11," said Mattie Fulmer, president of the True-Blue Booster Club. "It brings awareness to our students and community that we live in a great country and are proud to be Americans."
The pre-game event was titled Patriot Night, and the flyover was sponsored by the Red, White and Brave Foundation, which First Service Bank founded to benefit veterans and their families. "The foundation reached out and asked how they could help with the event. We appreciate them. It's a giant community event, and people love to be involved. We work closely with our band director, Jennifer Church, and our Athletic Director, Steve Wood."
A "spirit train" of vehicles was led into the stadium by four Clydesdale horses pulling the cheerleaders on a cart. The 9th-grade football team stretched a massive flag across the field as a backdrop to the band. After the patriotic ceremony, the band played the National Anthem, and the Bulldog Flight Formation Team did a flyover.
The evening also included fireworks, the high school football team ran onto the field holding American flags, and Veteran Gene Whitley served as an honorary team captain and helped with the coin toss.
"The Greenbrier community is so proud of our athletes and teams. It's an honor to help bring them together this way," Fulmer said. "Our Booster Club team works hard, and I am proud to be part of such a great group of volunteers."
The patriotic event included a fireworks show by 4H Fireworks and the team arrived on the field, proudly holding American flags.
"It has to happen in 6 minutes and 28 seconds," Mattie Fulmer said. "We work closely with our band and athletic directors."
Veteran Gene Whitley served as an honorary team captain and helped with the coin toss. He served as sergeant E5 in the U.S. Army during the Vietnam War and earned a Combat Infantry Badge, a Bronze Star and two Purple Hearts.
By Stefanie Brazile
Photos by Amy Wayne
12 | 501 LIFE October 2022
Shelter Director retires after two decades of offering 'Safe Place' to families
By Tammy Keith
W hen the Rev. Jo Warren was asked to become executive director of The Safe Place Inc. Shelter in Conway County, she recalled that she said "there's no way I would do that."
Two days later, she changed her mind. Two decades later, she's retiring from the role she's poured her heart into.
She was a newly ordained minister in 2001 and had been on the board of The Safe Place Inc. for two years. "My thought was, 'I'm looking for a church' [to pastor]." The chairman at the time persisted. "He said, 'I really think you're the person for this.'" She told him she would pray about it and see if God changed the desire of her heart. Boy, did she get an answer. "Within two days, I was ready to go," she said. Her first official day was Jan. 1, 2002.
The nonprofit world was unfamiliar to her, but abuse wasn't. She grew up in Kansas in a family who only sporadically attended church, she said. "Yes, my dad was an abuser and was abusive to my mother. This was in the '50s and '60s; you didn't have counselors talking about this. We weren't really churched, so we didn't get a lot of support that way."
Warren and her husband, Gordon, and their three children first moved to Hampton to work with a research and development program associated with the government's Strategic Defense Initiative. Her husband became a pastor, and they moved to Louisiana, then to Morrilton at the end of 1993 for her husband's church position. Warren also felt called to the ministry and became ordained, too. It turned out the shelter board wanted someone with a college degree and the heart to serve survivors of domestic violence, she said.
The shelter has a 14-bed capacity, serving women, men and their children primarily in Conway and Perry counties.
Warren said she had her hands full in the beginning, working 60-80 hours a week and sometimes staying overnight at the shelter because the staff was so small. "I got busy right away cleaning and organizing, making it more of a home," she said. The family-like atmosphere is evident at dinnertime, Warren said, when all residents and their children sit together and learn manners and respect.
Patty Davis, shelter manager and court advocate, said Warren has made huge changes in the shelter. "She brought the shelter's condition from sub-standard to well above average. It increased the morale of the staff," Davis said. "She has a huge Christian heart. She's always looking for ways to build someone up."
During the residents' stay, which is typically 45-60 days, they receive clothing for job interviews and attend educational classes, including life skills, self-esteem, budgeting and more. When they move out, they receive help finding housing, and the shelter provides everything to set up a home, from furniture to pots and pans.
Davis, the court advocate, helps assist victims with orders of protection and navigate other legal matters. A satellite office opened in 2018 in Perryville.
Warren said she has expanded the in-house children's advocate role and is perhaps most proud of the shelter's work in domestic-violence prevention. The staff began going into elementary schools to address bullying and later added information about dating violence for older students in Conway and Perry counties.
"Before COVID, we were making presentations to 6,000 students a year. We're having to build it back," she said. "We've had kids come back and say, 'I was in a bad relationship, and I realize it now, because I had that class.' Or, we've had kids go to their counselors and say, "I think my dad is abusive." There's no way to really track, but we feel like there's been an impact. We pray for that, as well." Warren said that when the shelter got on strong footing, she accepted a full-time pastor position. She and her husband now co-pastor Trinity Cumberland Presbyterian Church.
As Warren steps away from her role at the shelter, she'll take with her the many success stories. She recalled participating in the wedding ceremony of a former resident about 12 years ago. "That was an exciting thing. She had gotten things turned around," Warren said, adding that the couple "is still doing well."
Warren said she decided it was time to retire to help her husband, who has Parkinson's disease, and "I'm also 71 years old, OK? It's time to retire," she said, laughing. They plan to move to Dardanelle to be closer to one of their sons. Warren said the shelter is in good hands with new executive director Mary Wood, who was the shelter's Perry County court advocate. In spite of her legacy, Warren deflects praise for the shelter's progress.
"All of this has been possible because of the help, especially my staff. I've had great staff through the years, a tremendous board, and the community. I feel like if it wasn't for those three, we wouldn't have been as successful." But it took her saying "yes" 20 years ago for it to happen.
Photo by Mike Kemp
14 | 501 LIFE October 2022
For more information about The Safe Place, call 501.354.1884 or visit thesafeplacearkansas.com. The Safe Place operates a 24/7 crisis hotline for Conway and Perry Counties that's answered by a trained advocate: 888.554.2501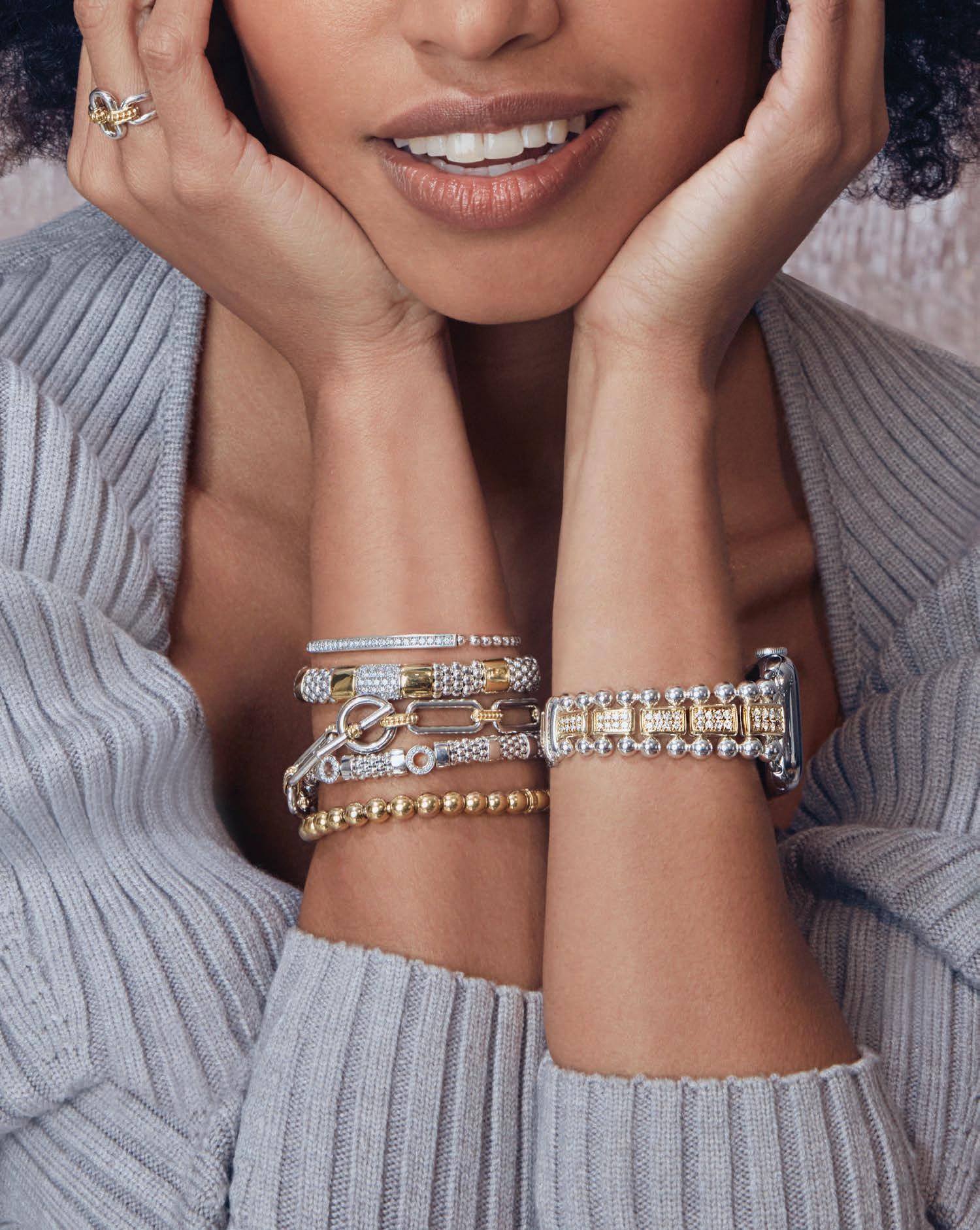 CAVIAR COLLECTIONS MY LA GOS MY WA Y
TYNISHA & ANTONIO
JAMISON MAYFLOWER
HER STORY:
WHERE DID YOU GROW UP: Hamburg (Ashley County).
EDUCATION: I hold a Bachelor of Science degree in Cardio-Pulmonary Respiratory Therapy from the University of Arkansas for Medical Sciences and a Master of Health Administration from Louisiana State University-Shreveport.
JOB: Respiratory Therapist at Arkansas Children's Hospital in Little Rock.
PARENTS: Michael and Brenda Washington of Hamburg.
CHILDREN: A daughter, Taylor Jamison of Mayflower.
COMMUNITY ACTIVITIES: We host an annual therapeutic community event for students across Central Arkansas, helping them to improve sleep quality and to meet local law enforcement agents.
CHURCH ACTIVITIES: Our families have deep Christian beliefs. There are pastors on both sides of our families, and we love attending church as a family, worshipping and praising God.
HOBBIES/SPECIAL INTERESTS: I love reading, sewing, crafting and jogging.
HOW WOULD YOU DESCRIBE YOURSELF: I'm a wife, mother, daughter, friend and hardworking, compassionate, Christ-loving woman.
NAME SOMETHING PEOPLE DON'T KNOW ABOUT YOU: I love power tools and am pretty handy at fixing things.
MOST ENJOYED WEEKEND ACTIVITY: I love spending time with our daughter and family over the weekend, traveling, relaxing and making memories.
MOTTO: I can do anything with a good attitude and a smile.
WHAT DO YOU ENJOY MOST ABOUT LIVING IN THE 501: I love that most of our family lives in Arkansas, and we can gather for family functions often.
HIS STORY:
WHERE DID YOU GROW UP: Forrest City (St. Francis County).
EDUCATION: I earned a Bachelor of Arts degree in Social Work from the University of Arkansas-Pine Bluff and a Master of Public Administration from Arkansas State University.
JOB: Executive director of Jamison Alexander Success Center.
PARENTS: Ethelrene Steverson of North Little Rock and the late Willie Jamison of Haynes (Lee County).
CHILDREN: Taylor Jamison.
COMMUNITY ACTIVITIES: I have been involved with several community events, such as Unity in the Community, serving as a deejay host for KABF 88.3 Jazz for Kids' Hour once a week and mentoring youth across our state.
HOBBIES/SPECIAL INTERESTS: Grilling and traveling.
HOW WOULD YOU DESCRIBE YOURSELF: I'm a very sensitive, hardworking, funny and social person.
NAME SOMETHING PEOPLE DON'T KNOW ABOUT YOU: I collect hats and neckties.
MOST ENJOYED WEEKEND ACTIVITY: I love traveling and attending sporting events with my friends, family and fraternity brothers of Kappa Alpha Psi.
MOTTO: Start each day with a positive thought and a grateful heart.
WHAT DO YOU ENJOY MOST ABOUT LIVING IN THE 501: I love the community closeness, the various geography, the weather and having our family close by.
Photo by Mike Kemp
16 | 501 LIFE October 2022
501 LIFE COUPLE OF THE MONTH
THEIR STORY:
O ur love story began in 1999 when we met in Conway at a community event while Ty (nickname for Tynisha) was attending UCA. I asked for her number, and she shot me down, responding that she did not give her number to strangers. I asked if we could speak after the event was over; that way, we would not be strangers. Fast forward, we dated and survived a long-distance relationship. I proposed, surrounded by our families. We married one year later in 2006, surrounded by so many who are dear to us. One year after that, we welcomed our beautiful baby girl into the world. We love the life we have built.
A VISION FOR A BETTER TOMORROW
Blind exchange student Aizirek Sapidinova is making the most of her time in America
By Becky Bell
A izirek Sapidinova cannot see, but her trip to America has broadened her horizons about what a difference a world away makes.
Known by friends as "Izzy" (pronounced like eye-Z), Aizirek, is an exchange student from Kyrgyzstan who moved to America in mid-August to attend Arkansas School for the Blind and Visually Impaired. "I feel more like myself, and I feel comfortable here," she said of the Arkansas school in Little Rock. "Because other students have low vision or (are) blind."
The teenager lost her sight when she was only 8. She was playing with relatives near a swimming pool and hit her head on a cement bridge. "It took three months to become blind," she said. "We went to all the little clinics and doctors, and I had an operation. It didn't help."
Aizirek's country of Kyrgyzstan is a country of Central Asia and is bordered by Kazakhstan on the northwest and north, by China on the east and south, and by Tajikistan and Uzbekistan on the south and west. Because of her interest in the U.S., Aizirek applied to the Future Leaders Exchange (FLEX) Program through the American Scandinavian Student Exchange (ASSE).
For a long time now, the 17-year-old has wanted to experience what life would be like as a teenager in America. "I applied because I love America and I want to get into the American style of life and try foods," she said. "And I want to feel like an American student because we heard a lot about America, and we watch movies."
She was accepted into the ASSE program and assigned a host mother, April Babberl, with whom she lives in Bryant and who is a gifted and talented coordinator at the School for the Blind. At this unique school, Aizirek can learn braille, which was not possible in her country. She is also learning how to walk with a cane. Canes were not readily available for her there either.
"They did not have any technology equipped for her in her country, she had to have help for everything," Babberl said. "She was used to having someone hold her hand when she walked around in her school." At school in Kyrgyzstan, there were 2,000 students, but she was the only one who was blind.
'This kid is amazing. Not only does she speak three languages, Russian, Kyrgyz and English, but she is also learning braille at a very fast pace. She is completely blind but flew halfway around the world by herself. She is also just learning to use a cane so she can move around independently.'
Babberl, Host Parent
18 | 501 LIFE October 2022
- April
Continued on page 20 501 LIFE YOUTH OF THE MONTH
In her country, she was able to respond verbally to her teachers and that is how she learned. Her three sisters helped her get around and with school. Babberl said Aizirek has good sight memory, which means she knows her colors and remembers how to write a little.
This sight memory comes in handy when it comes to one of Aizirek's favorite activities. Like most teenage girls, she loves to shop whenever possible. Babberl said she helps Aizirek pick out clothing by telling her what color it is so she can match the pieces together.
"Izzy also likes to go shopping and while I'm not a shopper, it's very interesting to go with her," Babberl said. "She goes by the feel and texture of the garment. She follows the seam line and the cut of the shirt. She actually will hold it up to herself to see if it is the size she wants it to be.
"Izzy wanted to do three things when she came to America: ride a roller coaster, play the guitar and learn to swim," Babberl said. Today, Aizirek can play two chords on the guitar, a skill she learned from Babberl's daughter Savana. The family also made a trip to
Magic Springs and the roller coasters weren't running that day, but she did get to experience the Log Flume.
With Aizirek's accident happening near a swimming pool, Babberl did wonder how she would react to a swimming lesson. "I stayed right with her and was very intentional in how I helped her," Babberl said. "And within an hour and a half, she was swimming!"
While there are similarities with her home country such as Target and Burger King, there are also some key differences. The people of Kyrgyzstan do not eat pork and drink horse milk.
While in America, Azirek will continue learning braille and improving her English skills so that one day she can study law. She is grateful for her time here and looks forward to how it will shape her future. While it may not be exactly as portrayed in the movies, Aizirek shares that moving to America is an experience that she will never forget.
To learn more about hosting an international student, call Julia Bullock at 501.388.9320.
from
'Izzy was not taught braille or how to use a cane in her home country. She has learned braille quickly here and is doing awesome with her cane. Izzy has also joined The Arkansas School for the Blind & Visually Impaired Art Club.'
- Julia Bullock Arkansas State Coordinator for ASSE International Student Exchange Program
Photos by Mike Kemp
20 | 501 LIFE October 2022
Continued
page 18
SATURDAY, NOV. 12
A
from the
to
was cyclist's dream come true
By Donna Lampkin Stephens
Photo by Mike Kemp
22 | 501 LIFE October 2022
24 day, 15 hour, 2,665 mile bike ride
Canadian
Mexican borders
W hile Keith Jordan doesn't expect others to duplicate his 2022 adventure — a bike ride from Canada to the U.S.-Mexico border — he does hope they are inspired by his effort.
"Don't be afraid to step out there and do something," Conway's Jordan said of his big takeaway. "'Scary' isn't the right word, but dream about something. Take action toward seeing that dream through.
"For 10 years or so, I was thinking about doing it, but there was always some reason I didn't. Finally, instead of being 100 percent prepared, I just took the chance."
"It" was the 2022 Tour Divide, roughly following the Great Divide Mountain Bike Route, crisscrossing the Continental Divide, starting from Banff, Alberta, Canada, on June 10 and finishing the 2,665 miles to Antelope Wells, N.M., at the border between the U.S. and Mexico, 24 days, 15 hours and 54 minutes later.
His Instagram account (m.Keith.Jordan) explains his motivation: "If you're going to live, you might as well do painful, brave and beautiful things."
Jordan, 50, said he has been doing some form of endurance competition for more than 20 years. Over the last decade, he transitioned into road racing and mountain biking, eventually completing a 425-mile road event in 32 hours straight.
"You're always looking for something different, and this race caught my attention around 2010," he said. "Only a few people were doing it; there were no prizes, no fanfare. You just go and do this thing with other like-minded people. It was very intriguing to me."
That "it" was bikepacking. According to bikepacking.com, it is "the synthesis of all-terrain cycling and self-supported backpacking.
"It evokes the freedom of multi-day backcountry hiking and travel off the beaten path, but with the range and thrill of riding a nimble bicycle," the website continues. "It's about venturing further into places less traveled, both near and far, via single track trails, gravel and forgotten dirt roads, carrying the essential gear, and not much else."
Jordan said over the years he'd find some excuse not to take the leap, but last November, he told his wife, Amy, he wanted to do it.
"Then through the spring, my training wasn't where it should've been, and excuses came up," he remembered. "Life is life, but one month out, I said, 'I'm tired of thinking about it — what if I just go and do it? I'm not prepared; I'm not as fit as I should've been, but just go on and do it.'
Marshall Pass was one of the highest points that Keith Jordan rode over during the 2,665-mile race. The highest point was Indiana Pass, at just under 12,000 feet.
October 2022 501lifemag.com | 23 On-site Physician • Certified Rehab RNs Physical Therapy • Occupational Therapy Speech Therapy • Average Stay 10-14 Days The only certified acute inpatient rehabilitation hospital in Faulkner County One Step Closer to HomeOne Step Closer to Home 501-932-3558
"I went up to Banff, and I was terrified. I knew I wasn't prepared, but I just thought, 'One pedal stroke in front of the next.'"
His son dropped him off in Banff, and he was on his way, along with approximately 200 other cyclists from all over the world. On the route, participants are allowed to use anything that is publicly accessible — motels, campgrounds, restrooms, restaurants, etc. They must average 100 miles per day.
"There was a lot of snow in the mountains," Jordan recalled.
"We had rainstorms, snowstorms. Some of the mountain passes, you're hiking through snow for six or eight miles. We were caught in freezing rain."
Logistics are a big deal. Participants have to be prepared for all scenarios — weather, food, bike repair.
"But there's only so much you can bring," Jordan said. "The route is off-road. I had everything I needed to sleep somewhat comfortably, fix my bike and dress comfortably for different climates. You're having to think about things 24/7, so life becomes super simple. You're thinking, 'Where am I going to find food, water and sleep?'" He had enough food on him for the first three days.
"I knew at mile 50 there would be a convenience store for a few extra things, but I didn't have access to any other food for another 24 hours," Jordan said. "I had to make sure I had enough on me. We had two towns and one convenience store in three days."
While the physical challenge was obvious, he said the mental aspect was also huge. "There were times in the early days I wanted to quit," he said. "I did not verbalize it, but it was there internally. I didn't give into it, though, and I just slept on it, and every day I felt better when I got back on the bike."
His wife picked him up at the finish. Looking back, he called the experience "Type 2 fun."
"It's not fun in the moment, but afterward, you look at it as a positive experience," he said. "I feel like there's some things I'd like to continue to grow. That's the reason I would go back. Plus, it's absolutely a wonderful way to see the country.
"It was so scary when I was sitting at my house thinking about it, and at the start line, but once I was into it two or three days, I found a routine and a rhythm, and it wasn't so scary.
"I learned I was brave enough to do something big."
Patrick McKilleps (from left) and Tyler Gatlin from Seattle celebrate finishing the race with Keith Jordan around 11 p.m. on July, in Antelope Wells, NM. They rode 2,665 miles! Antelope Wells is not a town, just a border station. Jordan met them before the race, connected on day two on the trail, then rode most of the event together. "We had similar goals and pace," he said.
"It definitely became a shared experience that only we know."
Jordan experienced harsh conditions and steep trails at locations like Richmond Peak, outside Ovando, Mont.
24 | 501 LIFE October 2022
UACCM receives $2 million grant
FUNDS FOR CONSTRUCTION OF HEALTHCARE TRAINING BUILDING
T he University of Arkansas Community College at Morrilton (UACCM) will receive a $2 million grant from the U.S. Department of Commerce's Economic Development Administration (EDA) to build a new Allied Health and Science Center.
This project will consolidate the school's health professional training programs into one building and provide increased capacity to expand its programs. This EDA investment will be matched with $1.1 million in local funds.
The EDA funds will be utilized for site development and infrastructure improvements to prepare the college's proposed east side location along University Boulevard. The facility will expand the current practical nursing, registered nursing, nursing assisting, dietary management and STEM field transfer credentials and will also allow the college to explore added programming in other vital, in-demand health fields.
"Receiving this grant will enable UACCM to greatly expand its educational and training opportunities in the sciences and medical professions in the River Valley. This new facility will allow UACCM to update its simulation equipment and stateof-the-art laboratory facilities to better equip its graduates to enter the workforce or transfer to other institutions," said
With a planned opening in fall 2025, the Allied Health and Science facility will include expanded space for simulation equipment and laboratory facilities to provide state-of-the-art nursing education at three different levels.
26 | 501 LIFE October 2022
UACCM Chancellor Lisa Willenberg. "UACCM is a regional leader in the education and training of nurses and allied healthcare employees and helps meet the current labor shortage in these fields."
Over the course of the next 12 months, UACCM will work in coordination with the UA System Office to ensure all approvals are in place, including completing a capital project request that will be submitted to the University of Arkansas System Board of Trustees for review at their November meeting.
The college administration will secure additional funding sources for construction of the building, which may include reserves, bonding and private donors. There will also be a bidding process to select architects and engineers for the project.
Although UACCM provided preliminary drawings for the grant application, once architects and engineers have been selected, the plans may change based on environmental and other factors. UACCM officials anticipate an official groundbreaking in approximately 18 months and a grand opening in fall 2025.
UACCM Chancellor Willenberg expressed gratitude for the numerous letters of support presented to the EDA from legislators on both a federal and state level, as well as healthcare providers in the region confirming the shortage of healthcare workers and the need for additional training facilities.
The project has received widespread support from government officials, including Gov. Asa Hutchinson, who stated, "This $2 million grant will allow UACCM to expand opportunities so that more students than ever can pursue a career in the healthcare profession. The healthcare industry and all Arkansans will benefit from the grant, which strengthens the school's mission to train more healthcare professionals."
This project was made possible by the regional planning efforts led by the West Central Arkansas Planning and Development District. EDA funds the district to bring together the public and private sectors to create an economic development roadmap to strengthen the regional economy, support private capital investment and create jobs.
October 2022 501lifemag.com | 27
all too wella journey I know
By Chef Don Bingham
M y wife is a great cook, and with three chefs and a family of culinary experts, we love cooking and all epicurean delights. We enjoy the color and fellowship of food.
I'd like to say that I look forward to the health and wellness issue of 501 LIFE, but it serves as a yearly reminder of how much work there is to be accomplished in my current weight control initiatives. It's nothing new: I have lost over 5000 pounds in my history of health and wellness, which, for me, is another word for DIETING! I've tried all the gimmicks, the programs, the grapefruit diet, the boiled egg and spinach diet, intermittent fasting, and I will never forget the years when the diet cookie was the fad! I couldn't wait to drop 75 pounds by eating cookies! I should have known something was remiss when the popular diet cookies were available at the local gas station.
I have enjoyed success at times. During my health and wellness love affair, my favorite period was many years ago when our local family physician and dear friend, Dr. Bob Bannister, did a house call to tell me I had lost enough weight. They were such sweet words to my ears! But that only happened once. I have a lifetime subscription to the big and tall publications, though I know the "tall" part of this equation is a marketing tool that should just read "Big and Bigger," not unlike the film "Dumb and Dumber."
There are always signs of the impending health and wellness season of my life. I can't tell you the joy of being able to fasten the seatbelt on the plane for our recent trip to Alaska. And another sign, I was not mistaken for a specimen on the whale sighting tour –
such relief! And yet another sign I received was when I ordered a 3X shirt online, all in good faith. The price and color choices were great, and the fabric was of my liking. As you might expect, the delivery took six months because it came from Zamgoddia, or something close to that, and when it arrived it was pink, looked like a size "unrecognizable" and was fully tapered!
Perhaps our male readers will know what that means; the shirt is ballooned at the neck and begins a gradual loss of fabric and shape, as though the pattern was an upside-down triangle, which would be perfect for the ripped chest of a 16 year old. And to top it all off, they sent two! I didn't have time to seam the two together for the 3X, but perhaps that was their point. At any rate, the time has come; time for the health and wellness check!
My usual procedure, after a successful weight loss, and before the gradual up-tick begins again, is the exhilarating trip to the resale shop with all my "oversized large" clothes. They know me on a first-name basis, and I am always met with glee "Here comes Mr. Bingham, again!" Each time this happens, I vow not to be so quick to dispose of every pair of slacks I own, just in case. This time, I will reserve that favorite pair (in black of course) while embracing another season of my "health and wellness" diet!
Included for mine and your enjoyment are two of our favorite healthy alternatives to the local food truck options. The Avocado Toast and Shrimp Salad are favorites! Enjoy!
28 | 501 LIFE October 2022
AvocAdo ToAsT (SERVES FOUR) 4 sliced rounds of French bread, lightly buttered and toasted Olive oil Seasoning blend of salt, pepper, poppy seeds, sesame seeds Mashed avocado Diced grape tomatoes Baby arugula Mash 1 large peeled, seeded avocado. Spread toasted French bread rounds with mashed avocado. Place diced tomatoes and arugula in a small bowl and drizzle with olive oil and seasoning blend, then place diced tomatoes and baby arugula on top of bread rounds to serve.
shrimp sAl Ad (SERVES FOUR)
2 pounds boiled shrimp
1/2 cup diced celery
6 Tbsp. mayonnaise 2-3 Tbsp. lemon juice
2 boiled eggs, minced 1 1/2 tsp. salt
Place fresh or frozen de-headed shrimp in a saucepan covered with water. Add 1 1/2 teaspoons of salt to water. Cook until the shrimp is pink and flesh is done, two to three minutes. Drain and pour ice cubes over shrimp to cool. Peel and devein, then cut each shrimp in half or thirds. Set aside to make dressing.
shrimp sAl Ad dressing
Mix mayonnaise, lemon juice and eggs. Taste for seasonings, adding salt if needed. Then, mix cooked and cooled shrimp with dressing. Spoon onto lettuce leaf and serve.
Photo by Mike Kemp
30 | 501 LIFE October 2022
OCTOBER 2022
32 | 501 LIFE October 2022
By Dwain Hebda Photos by Mike Kemp
One of the things that makes the first day of school such an enduring family tradition is the newness of it — the dawning school year full of promise, the starchy-clean outfits, the crisp, blank notebooks, the smell of a just-sharpened pencil.
In fall 2022, St. Joseph High School in Conway took this feeling to a new level by christening a new high school building. The two-story, 39,000-square-foot high school was designed by H+N Architects and built by Nabholz Construction.
"We had an extremely outdated facility," said Principal Matthew Tucker. "Even addressing the bare basics, fixing plumbing and electrical issues, the building was deteriorating. We looked at the amount of money we were spending to maintain it versus saying enough's enough, it's time to do something, it makes sense to build new.
"The space that we have now, our teachers' classrooms are immensely improved and different from what they were in the old high school. The equipment, everything is updated."
Features of the new building include comfortable, flexible classroom furnishings allowing for collaborative learning in multiple configurations; large student common areas that double as hosting areas; and a dedicated student-run cybercafé and spirit store.
Arguably the most substantial improvement is the many forms of technology in abundance throughout the new high school. Full wireless access, interactive flat panels in classrooms, Juno towers for intercom and remote learning capabilities and digital signage in hallways are among the improvements.
"The educational experience that we're able to provide now is second to none," Tucker said. "One thing Catholic schools have always done is hire great teachers, and teachers truly make the difference. But teachers can only work with the space they are given. Now, for grades 7 through 12, the space at St. Joseph is on par with any school out there."
Tucker noted that while the new high school was a long time coming, once the parish committed to getting it built, the project came together with lightning speed, relatively speaking.
"Coach Joe Mallett was the high school principal when I was hired 14 years ago and I vividly remember him talking about a new high school then," he said. "In the spring of 2019, a committee was formed to do a facilities review. We looked at what it would take to renovate the high school compared to the cost of building a new one. When it came down to it, there was a really small difference in cost.
Continued on page 34
"We decided to go forward with building and as we soon discovered, [Mallett] had cultivated so many relationships for so many years, that when we finally started pitching this new high school, the response was remarkable. Pledges were coming in at a much quicker rate than anticipated."
At the end of August, the St. Joseph School Capital Campaign Committee had raised $9.55 million of its almost $11 million goal, which includes a $4 million matching grant and a $1 million pledge from the parish's volunteer-run St. Joseph Flea Market. Even the interruption of COVID-19 in 2020 couldn't derail the momentum, and the overwhelmingly positive response moved the project through various milestones quickly.
"Being a Catholic school, if we are going to borrow money we have to appeal to the Diocese of Little Rock," Tucker said.
"I can't go to a bank to borrow money; I go to the diocese. And before you can do that, you have to meet a threshold; you have to have 80 percent of whatever you're asking for pledged.
"Then, we had to get school board approval, pastoral council approval, diocesan approval. Eventually, we even had to get Vatican approval, believe it or not. It's a process that could have taken six to nine months, but we got it done in about a three- or four-month window."
The pace of construction was equally brisk, commencing in July 2021 and finishing on time for first day of school in August 2022, with only work on the school's black box theater left to complete. Those efforts are expected to be finished before summer break 2023.
34 | 501 LIFE October 2022
Continued on page 36
our Benefactors
Catholic education &
love &
Your prayers, time, talent, & treasures made our new high school a reality!
Faith, Learning, & Living since 1879
Come be a part of the history of St. Joseph School!
us today for more information or to schedule a tour.
COLLEGE AVE, CONWAY 501-329-5741
Thank You ST. JOSEPH SCHOOL PREK-12TH GRADE Integrating
Contact
1101
WWW.STJOSEPHCONWAY.ORG To all
who showed their
dedication to
our community
Tucker said the new facility not only puts St. Joseph in a better position to attract additional students going forward, but it also now has room to accommodate that growth. Currently, 192 of the school's total enrollment of about 500 are in grades 7 through 12; the new high school can comfortably accommodate 300 students.
"Simply put, if you're not building for growth, you have underbuilt your facility," he said. "If you build for what fits you now, it's going to be too small in just a few years. That's just not being a good steward of money."
Even as the finishing touches are being put on the shiny new high school and students settle into the routine of a new year, Tucker is already turning his attention to the next chapter in the St. Joseph story.
"We talk about how we are a parish community and a school community, and we are," he said. "But right now [our campus is] divided by a fourlane highway that makes it truly challenging for our school community to connect. I personally look forward to the day I can get up from my office and walk through a door and I'm in a new kindergarten through sixth-grade building where I can interact with students as much as I do with students here at the high school. That is my ultimate goal.
"I would love to see us breaking ground in four years and done in five. It might take longer, and I have to be prepared for that. But then again, just like this project, I may be amazed and it could happen sooner."
October 2022 501lifemag.com | 37
St. Joseph School Principal Matthew Tucker and Principal Architect Joanna Nabholz of H+N Architects. Tucker has been with the school for 14 years.
Science students enjoy their new classroom under the direction of Department Chair Angie Collins.
Kyle McWilliams of Conway Regional Health System and Dr. Amanda Bledsoe of Bledsoe Chiropractic attended the event to show support and tour the new school.
Chambers Bank staff members Jim Murphy (from left), Ethan Barnes, Miranda Kendrick, Cami Goodell, Amelia Prater and Ben Tiner.
Nabholz Project Manager James Luyet with Librarian Karen Wilson, who has been on staff since 1976.
Several Capital Campaign Committee members: Mark Seiter (from left), Courtney Pope, Jerry Hiegel, Jacqueline Kordsmeier, Jeff Crowder, Cindy Hiegel, Joanna Nabholz, Teri Breeding and Matthew Tucker.
High School Counselor Karen Davis (from left) stands with English Department Chair Alicia Yrle.
Nabholz and St. Joseph Catholic Church have something in common — they both came to be because of the railroad tracks running through Conway. The train brought European Catholic families — many hailing from France, Germany, and Switzerland — in search of good farmland and community. Company founder Bob Nabholz came from one of these farming families, as did most of the company's first employees, and we have many second or third generation employees. In turn, St. Joseph has entrusted Nabholz to handle the Church and school's construction needs. The school has also helped instill integrity, generosity, and a hard work ethic in its students, including many Nabholz family members. This tradition continues in the new high school, where members of the fourth generation of the Nabholz family currently attend class.
LET'S RIDE!
The Conway Regional Health System Biketoberfest is a month-long celebration of our cycling community in Conway throughout October. It is presented by Caldwell Toyota, the Conway Convention & Visitors Bureau, and Meridian Investment Advisors.
October 2022 501lifemag.com | 39 FEST20 22 BIKE CONWAY, ARKANSAS VISIT CONWAYBIKETOBERFEST.ORG FOR MORE DETAILS
Sherri Lachowsky (from left) and Margaret Stuckey
Photos by Mike Kemp
Moment Seniorevery enjoying
Senior centers become the heartbeat of Central Arkansas counties
By Judy Riley
T his is a tale of two towns, 35 miles apart, in the heart of the 501, offering a myriad of opportunities for seniors. There's never been a better time or better place to be a senior citizen than in Beebe or Conway. These two locales are front and center keeping seniors healthy, active and engaged. They have it all, from watercolor classes to aerobics, to making new friends. In short, there is something for everyone.
The "activity of all activities" offered at Conway's Ola and John Hawks Senior Wellness and Activity Center is called Drums Alive. And it is hard not to get excited about this aerobic exercise. Taught by Sherri Lachowsky, the center's health and wellness coordinator, certified Drums Alive® trainer and 25-year veteran of teaching exercise, participants follow commands to move and dance, using drumsticks to beat on exercise balls. Drums Alive is a total body workout that promotes physical, social, emotional and cognitive health at all life stages. Evidence-based research from several universities substantiates the value for older adults. Results have been published in scientific journals. More information on researched benefits is available at hello@drums-alive.
"The good thing about Drums Alive and all the other exercise offered is that there is a solution for any level of fitness," Sherri said. "Whether you are an exercise junkie or have been sedentary for a long time, each class is designed to meet you where you are and help you build up to being stronger than before beginning exercise."
Patricia Walker, a retired hairstylist originally from Damascus, has been a faithful participant of Drums Alive for five years. She said that Sherri keeps them active, telling jokes, keeping them moving and changing the routine each day. Gerard Ledet, once a drummer in his brother's band, hails from New Orleans. He said there are three reasons he never misses a class: he loves the music, it keeps him active and he loves the people. Pat Bass has been with Drums Alive since 2017. She is a retired medical assistant and loves the music, the dancing and the people. She said, "It makes me think, makes me laugh, makes me happy, and it doesn't get any better than that!" The lively music and enthusiastic participants make you want to jump right in, grab some sticks and an exercise ball and get after it.
The Hawks Center is one of six senior centers operated by the Faulkner County Council on Aging. Director Kathy Wyrick said, "I have a passion for seniors, as do all our incredibly dedicated team. In addition to Drums Alive, we offer Peppi Strength Training, Silver Sneakers, chair yoga, yoga, indoor walking, bean bag baseball and chair volleyball. There is no
charge for participating in any of the activities for individuals 60+. We do suggest a donation of $3 for lunch; however, we don't track who pays. The centers are partially funded by CareLink, grants from United Way and other agencies, but we are always looking for support. The Hawks family have been generous donors. We are blessed every day to have the opportunity to serve seniors."
Just down Highway 64, east of Conway, there's the Shepherd's Center in downtown Beebe. The facility is an inconspicuous metal structure attached to the back of the First United Methodist Church. The Shepherd's Center is a national organization and is operated separately from the church. Funding for the building was donated by the Greenberg family, formerly of Beebe, whose descendants thought they could honor their parents' legacy by serving seniors. Their mission is to create meaningful opportunities for service, lifelong learning and individual well-being for older adults. Their vision is to transform aging into an empowering experience for living a life of meaning. Popular classes, all taught by volunteers, include fine arts, watercolor, acrylic painting and pencil drawing. Add to that exercising, line dancing, quilting, genealogy and technology classes. And then there are the games: bingo, bridge, Mexican train and dominoes.
Rose Richardson, center director, enthusiastically talks about the various classes offered Tuesday, Wednesday and Friday, plus a home-cooked meal on Wednesdays. Seniors pay $10 per eight weeks, to take all the classes they wish. The Wednesday meal is available for $5 per plate, with some delivered to shut-ins. The Shepherd's Center depends on generous donations from the community. They are in current need of funding for an automatic door as many seniors use walkers or wheelchairs. Participants are of one accord: the benefits are legion. According to Norma Brewer, "This gets me out of the house and is a way to visit with others. I look forward to each day." Dottie Rye, a regular since 2017 said she loves learning new things. She added that the classes and the fellowship fill a void in many lives.
Whether it is a quiet group of friends studying how to transform a still life onto a personal canvas or an enthusiastic group pounding out a rhythm with drumsticks to lively music, you'll find it at these senior centers. The enthusiasm at both centers is contagious. They are going where we all want to go as we age, smack dab in the middle of a circle of friends having fun, enjoying life and getting exercise of the mind and body, all at the same time. Clearly, friendship, fun and fitness await just for the asking!
October 2022 501lifemag.com | 41
42 | 501 LIFE October 2022 FOR MORE INFORMATION Faulkner County Senior Centers FCseniors.com • fcseniorsar@gmail.com • 501.327.2895 705 E. Siebenmorgan Road • Conway • Mon. - Fri. 8 a.m. - 4 p.m. The Shepherd's Center of Beebe shepherdcenters.org • roserichardson2154@gmail.com • 501.882.6427 302 Main • Beebe • Wed. & Fri. • 10 a.m. - 3 p.m. Both centers may be found on Facebook with the latest news and events. enjoying every Senior Moment
YEARS OF
In 1997, we set out to start a true community bank, a bank that would change the landscape of our communities. Because of you, we've forged long-lasting partnerships that have made our communities better. We can all agree that a lot has changed in 25 years, but our promise to always be a true community bank remains the same. Our roots run deep; our commitment to you runs deeper. We're celebrating 25 years of First Community Bank, and we're just getting started in Conway!
CONWAY 766 Harkrider | 1089 Front St. 501.764.9640 firstcommunity.net 25
44 | 501 LIFE October 2022
A message from Kim Williams
Director, Conway Downtown Partnership
It's a beautiful time of the year in Downtown Conway! The leaves are turning, and the feel of fall is in the air! October kicks off with the "Fall into Downtown Open House" from 10 a.m. to 8 p.m. on Friday, Oct. 7. Our shops and boutiques will have specials and happy fall surprises! Fig Modern's Ribbon Cutting and Grand Opening will be that afternoon. The First Friday Conway Art Walk will also be held from 5 to 8 p.m.
On Saturday, Oct. 8, come out early for the "Fall Market and Kid Bicycle Parade and Adult Ride" hosted by the Downtown Conway Farmers and Crafts Market. And all of that is just what we've got planned for the first weekend!
Visit downtownconway.org to learn more.
HEALTH & WELLNESS IN THE 501
By Stefanie Brazile
H ealth and wellness are issues that affect everyone. Podcasts, advertisements and articles urge adults to "be healthy," but what does that mean? We turned to the experts for advice and are including those tips in this special section.
The Centers for Disease Control has "6 Tips for Healthy Aging" which include:
1. Eat & Drink Healthy – Make intentional choices about what you put into your body. Choose fruits, vegetables, whole grains, lean meats, low-fat dairy products and water.
2. Move More, Sit Less Throughout the Day – Being active can help you prevent, delay and manage chronic diseases, improve balance and stamina, reduce the risk of falls, and improve brain health. Aim for moderate physical activity (22-30 minutes a day) and a muscle strengthening activity, like carrying groceries, at least two days a week.
3. Don't Use Tobacco – If you do, take the first step towards quitting by calling 1.800.quitnow for free help.
4. Get Regular Checkups – Visit your doctor for preventive services, not just when you're sick. This can often help you avoid developing illnesses and diseases or else detect them early when treatment is more effective.
5. Know Your Family Health History – Sharing an accurate family medical history with your doctor can also help you take steps to prevent chronic diseases or catch them early.
6. Be Aware of Changes in Brain Health - Everyone's brain changes as they age, but dementia is not a normal part of aging. See your doctor if you have questions about memory or brain health.
Now is the best time to start a fitness journey, or to challenge yourself to do more. As the summer heat subsides, cool mornings invite us outside to walk, jog, bike, hike, rake leaves, visit a pumpkin patch or just wander. Health and wellness refers to our physical activity, and also our mental well-being. There's something magical about fresh air and exploring a new activity or path.
Take time to consider what your body and mind need at this point in your life. This fall, make plans to improve your health and wellness and don't forget the value of bringing a friend along on your fitness journey. We're glad to offer the helpful tips from 501 Health Experts on the following pages who will offer solutions in their particular health fields.
October 2022 501lifemag.com | 47
Do I have to live with pain?
"Pain keeps us from doing the things we love. People can feel frustrated and hopeless when they struggle to live every day with pain. It becomes familiar, and people get used to living in pain, but it doesn't have to be that way!
"Low back pain, neck pain, headaches, and sciatica limit your ability to work, exercise or enjoy life. First, a chiropractor should listen to you and thoroughly evaluate your needs. Then, they will recommend a treatment plan that may include chiropractic treatments, laser therapy, custom orthotics, muscle rehab, electrotherapy, massage, hot and cold therapy, decompression, acupuncture and dry needling."
Dr. Amanda Bledsoe of Bledsoe Chiropractic
How do Hyperbarics help people with Long COVID, and what are the benefits?
"Long COVID is a term being used for millions of people that are left with lingering post-COVID-19 symptoms. The most common symptoms include severe brain fog, headaches, fatigue, exhaustion, depression, anxiety, insomnia and difficulty breathing. These symptoms are leaving people debilitated to the point that they can no longer work.
"Although doctors do not know the exact cause(s) of Long COVID, they believe that the main contributors are lack of oxygen and inflammation in the brain and body. Because Hyperbaric Oxygen Therapy shuts down inflammation, flushes the body with massive amounts of oxygen, boosts the immune system, increases energy, fights infection, repairs damaged nerves and increases the body's own stem cell production by 800%, it has been a game changer for those suffering from Long COVID. It has been such a blessing to see people of all ages regain normal function for day-to-day activities!"
Julie Denton of Oxygen8 Hyperbarics
48 | 501 LIFE October 2022
HEALTH & WELLNESS IN THE 501 ASK THE EXPERTS
The prevention is early detection. best
Schedule your mammogram today.
One out of every eight women will get breast cancer.
Preventive screenings, such as mammograms, are valuable tools for detecting breast cancer at an early stage, thus making it more treatable.
At our central Arkansas Baptist Health Breast Centers in Little Rock, North Little Rock and Benton, we have been proudly screening, diagnosing, and treating breast disease for more than 20 years.
Schedule your yearly mammogram and take our free risk assessment to learn your risk factors for breast cancer at BaptistHealthMammo.com.
Schedule by phone at 1-888-BAPTIST (227-8478)
ASK THE EXPERTS
Is laser therapy safe for pain?
"We use the Aspen Laser for therapy because it uses carefully calibrated infrared light waves to stimulate cell regeneration and enhance tissue repair. Extensive research has demonstrated its profound effects on a broad spectrum of conditions such as tissue strengthening, increased blood flow, enhanced immune response and increased lymphatic drainage. The Aspen Laser does not require any use of drugs or surgery, and there are no side effects or risks. Many conditions show signs of improvement after just one to two treatments."
Dr. Amanda Bledsoe of Bledsoe Chiropractic
What is the state of mental health for children and adolescents in Arkansas?
"According to the CDC, poor mental health among children continues to be a substantial concern. A study found that Arkansas has the third-highest increase in childhood depression and anxiety. Struggling with emotions and behavior is a normal part of growing up, and mental health can get better or worse over time. For some, this can mean having symptoms and risk behaviors that persist or are severe enough to meet the criteria for diagnosed disorders. It is normal to have questions about your child's mental well-being. If you need help, contact a qualified counselor."
Methodist Family Health
What are the health benefits of dentures?
"Dentures can replace missing teeth, benefiting both your smile's appearance and your overall health. You'll be able to eat and speak better with a set of new dentures than you could with missing teeth. Missing teeth also cause the muscles in your face to sag, making you appear older. Dentures will support your facial structure, helping you to look younger while retaining the muscle tone in your face, jaw and neck."
Laura Brunson of DDS Dentures + Implant Solutions
What signs indicate that men and women could benefit from hormone replacement therapy?
"Common signs for both men and women are fatigue, lack of drive, low libido, depression, anxiety, brain fog, and knowing 'something is wrong, but no one seems to know how to fix it.' One should discuss these symptoms with a professional. Hormone replacement therapy has changed so many people's lives for the better and both men and women find benefits such as increased energy, improved sleep, restored libido, weight loss and enhanced mental clarity. I have had many couples tell me how it has changed their marriage for the better."
Sheila Hayes, APRN, FNP-C of Restoration Wellness
You are not the darkness you endured. You are the light that refused to surrender. John Mark Green 501-661-0720 MethodistFamily.org
HEALTH & WELLNESS IN THE 501
October 2022 501lifemag.com | 51
Turning 40 means mammograms
Conway Regional provides advice for Breast Cancer Awareness Month
By John Patton
T urning 40 can cause unpleasant feelings, particularly for women confronted with the dread of beginning yearly mammograms.
Dan Roubein, MD, a radiologist who has interpreted mammograms for 30 years, offers some reassuring advice. Roubein, a Conway resident, practices with Radiology Associates, P.A., at the Conway Regional Women's Imaging Center.
"Having some apprehension about undergoing a mammogram is normal," said Roubein. "We respect your concern and have professional, caring women who do everything they can to make the experience as tolerable as possible. The risk-benefit ratio is worth it because if we find cancer early, it is possible that it can be cured, and that is not something that can be said about every cancer."
Roubein added, "We pay attention year to year to the amount of compression for each individual and strive for a happy medium between enough compression for an effective image and too much. It is uncomfortable, but a woman should not leave the mammography center with bruises. That is too much."
Patients are only in a room with a dedicated female mammography technologist who averages more than 12 years of experience. The radiologists who interpret the mammogram are not present during the scan.
What is the age when every woman should have a mammogram?
"If a woman starts at 40, she will make a difference in her life. The research shows that around 40 is when breast cancer begins to have higher potential to be aggressive."
What additional information should women know about mammography?
"The best way for us to detect breast cancer is through an annual mammography starting at the age of 40," said Roubein. "Finding cancer as early as possible really changes the outcome. The sooner we can make a referral to an oncologist, the better it is for that individual patient. Women with later-stage cancer can do very well, but it is a different road." The strict standard is necessary because breast cancer affects one in eight women regardless of their family history.
He added, "Incidences of breast cancer increase with age, but no one should ever be told that they are too young to have breast cancer." For example, if a 30-year-old has concerns, she should speak with her doctor. "We do not want to dismiss anything, especially if they feel a lump. We tell you to do breast self-exams for a reason, so if you find something, we should take a look."
Monthly breast self-examination is essential. "In the beginning, it is difficult to know what's real, what's normal tissue, what's a new finding," said Roubein. "Within a couple of months of doing the exams, they will become more familiar with how their breast tissue feels because it is different for every individual." He advised that there are changes due to the menstrual cycle, so premenopausal women should perform self-exams two weeks before the regular cycle begins. Postmenopausal women should pick a day of the month and do the exam the same day monthly.
"Women who do those exams regularly will come in after finding things virtually the size of a grain of sand. It is usually not cancerous, but if it is, the patient is in stage 0 or 1 with a 95% cure rate."
52 | 501 LIFE October 2022
What is the No.1 risk factor for breast cancer?
"Being female. My personal experience has been that breast cancer is very rare in men, less than 1%. However, I do see a male patient every few weeks for breast issues, and we take those seriously because cancer can occur."
Is there a particular type of mammography that is more effective than others?
"At Conway Regional, we have two state-of-the-art 3D mammography machines. 3D mammography allows us to see images in layers. We take that picture, and we can divide it into different slices. It has a lot of advantages:
It does increase the likelihood that we can diagnose cancer.
It decreases the likelihood that the patient will need additional mammograms. It can avoid some diagnostic mammograms. The 2D images are more likely to have you come back for another mammogram. A second diagnostic mammogram is recommended when the initial screening is inconclusive."
Are there resources available for women who cannot afford mammograms or who do not have insurance?
The Arkansas Department of Health offers its BreastCare program that funds mammograms for eligible recipients. It is best to determine eligibility prior to arriving for a mammogram. To determine eligibility for BreastCare services, call 1.833.693.2942 or visit healthy.arkansas.gov/programs-services/topics/ breastcare-program.
Breast Cancer Warning Signs
The most common is for a woman to feel a lump in the breast. Most lumps do not turn out to be breast cancer, but it is essential to find it early to determine the risk.
Skin changes. Tightening of the skin or dimpling of the skin (like the skin of an orange).
Retraction of the nipple. Cancer behind the nipple will pull it inward.
Nipple discharge should always be reported to a physician and checked.
Enlarged lymph nodes under the arm can indicate that breast cancer has spread.
Daniel Roubein, MD, of Conway is boardcertified with the American Board of Radiology
The Alliance Family of Companies
John S. Harwood, MS Tax, CPA, CFF, ABV, CGMA, CFE
L. Tray Ott, CPA, PFS
Connie Cody Fisher, CPA
Harwood,
October 2022 501lifemag.com | 53
Ott & Fisher, PA is in the business of helping individuals and businesses achieve their financial goals with accounting, insurance and retirement strategies. From tax returns and retirement to business and personal insurance – and so much more - our firm is committed to providing the best in personal service with a "total client service" approach. Harwood, Ott & Fisher, PA (HOF) Certified Public Accountants Tax return preparation/planning Financial statement preparation Consulting Services And many more... Alliance Insurance Group of Arkansas, Inc (AIGA) Independent Insurance Agency Business and personal, Health and life policies, Employee benefits Alliance Financial Group, LLC (AFG) Retirement Strategies Retirement plan analysis both business and individual
fighter, smiler, bike rider, SURVIVOR A.J. TURNER
By Colleen Holt
A lphonso "A.J." Turner of Conway has gone through a lot in his six years of life, but a bout with cancer, losing his hearing and having several plastic surgeries hasn't kept him down. In fact, early last month, he started classes at the Arkansas School for the Deaf and is loving his time there with his schoolmates.
A.J. was diagnosed with leukemia at age 2 on Dec. 26, 2018. On April 22, 2022. he rang the bell and was declared cancer free. The employees of Arkansas Children's Hospital even hosted a party for him. Unfortunately, this wasn't the end of his medical issues.
A few weeks after being diagnosed with cancer, A.J. caught an infection caused by Bipolaris. This is a plant pathogen, a fungus that can cause infections in the sinuses and can even move into other areas of the skin, eyes and body. A.J.'s mother, Katrina Morris, said doctors removed A.J.'s top lip because the infection was growing in his airway and through his face. In the midst of this, A.J. also lost his hearing and began wearing a hearing aid. Dealing with three illnesses at once can be overwhelming, but A.J. and Katrina persevered.
"During the process he had to receive a tracheotomy and was in ICU for two months with the infection, fighting for his life," she said. Since then, he has had surgeries on his lip and recently received a cochlear implant, which is an electronic device that can provide sounds for people who are profoundly deaf or severely hard of hearing.
Now that he has healed, A.J. is taking the next step in life: he's in kindergarten!
A.J. said he loves going to the School for the Deaf, even though he started late due to healing from his lip surgery. "He is always happy to go to school," his mother said.
A.J. and Katrina are learning American Sign Language due to the success of his cochlear implant. "It's very new for us, but we plan on taking classes because I know A.J. will be learning a lot at his school," said Katrina. "I really like his cochlear implant. It's very different than his hearing aid. He feels like he can hear me more somewhat."
Photo by Mike Kemp
October 2022 501lifemag.com | 55
Continued on page 56
When not at school, A.J. keeps busy with many varied projects and activities. "We focus on our content for TikTok, and we just started a YouTube channel. He loves to dance and be on camera. Besides that, he likes to ride his bike and play outside," his mom said. In addition to his mom, A.J. spends time with a special stuffed animal. The animal "doesn't have a name," but A.J. loves to carry it around and sleep with it.
"I am very proud of my son. He's had a very, very hard journey, but through it all he always kept a smile on his face and very positive energy," Katrina said. "Without that
I wouldn't have been able to be strong for him. I appreciate my son's fight. I appreciate him for showing others that God can change things around and that his story can help other people."
What is A.J.'s message to those who face diversity? Never give up no matter what you face on your journey.
"You're brave and strong!" Katrina said. "Don't think about the moment, think about looking back and seeing how far you've come. Always think positive — that's the best you can do. Your mind is in control of everything."
56 | 501 LIFE October 2022
get home entertainment that doesn't have to stay at home . Introducing ConwayCorpTV – delivering everything you love to watch – movies, shows, live sports, Wampus Cat coverage and more – on your TVs and mobile devices. No boxes. No cables. No limits. Make the switch today. | Powering Conway since 1929. | (501) 450-6000 | ConwayCorp.com | streaming tv | cloud dvr | live sports | local channels | much more Continued from page 55
- Katrina Morris
For more information about A.J.'s journey, visit the blog lovewhatmatters.com and search for "AJ Turner."
Photo by Sam Fisher Photography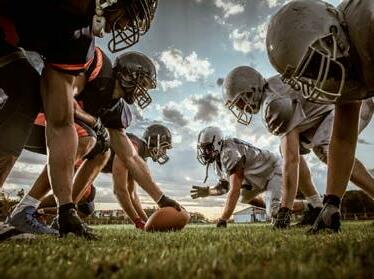 58 | 501 LIFE October 2022 UCA.edu Y our big college dreams are closer than you think. UCA has everything – top academics, incredible campus, D1 athletics, Greek life and so much more – all just an easy drive away. Even better? It's surprisingly affordable, too. Learn more and apply today. CLOSE TAKE ON COLLEGE TO HOME Go Team! Proud to support our home team! Roe Henderson 1416 Prince St. Conway, AR 72034 501-327-3888 (Call or Text) RHenderson@ShelterInsurance.com We're your Shield. We're your Shelter. ShelterInsurance.com ® AUTO • HOME • LIFE
OCTOBER 2022
Investing in Success
Conway's Arnold Innovation Center provides space, consulting
By Dwain Hebda
Oak Street in Conway takes its name from one of the mightiest and most familiar of tree specimens. Mature oak trees can reach a height of 40 to 80 feet and achieve a spread of 60 to 100 feet over their lifespan, which depending on variety can run 100 to 300 years. Yet all of that springs from a tiny acorn, heavily dependent in its sapling stages on the right combination of nourishment and attention to grow sturdy and tall.
It might only be coincidental that the new Arnold Innovation Center Powered by Conway Corporation is planted on Oak Street, but the address is no less apt. Opened in July, the former City Hall building was renovated by Conway Corporation and is operated by The Conductor, a public-private partnership between the University of Central Arkansas and Startup Junkie in Fayetteville, to help fledgling businesses develop firm roots and reach high in their chosen fields by providing coworking office space, meeting rooms and access to Conductor programming.
"The Innovation Center will become the epicenter of Conway's startup community," said Conway Corp CEO Bret Carroll. "This is an ideal location from a technology standpoint, and a historic one. It's in the heart of the city's Data District and just a few steps from where Conway's original startups were launched."
The project dates back to 2017 when Conway Corp announced plans for the center, named in honor of retired CEO Richard Arnold. At that time, Conway Corp's board of directors approved a $1 million pledge, by which the organization entered into a memorandum of understanding with the City of Conway to assume maintenance and management of Conway City Hall, with the intention of repurposing the building.
"We strongly believe that it's a collaborative spirit that
makes Conway such a special place, and we want to do our part in hosting and powering this important endeavor," past board chair Johnny Adams said at the time.
"The Arnold Innovation Center will feature the latest in technology and provide a venue for developers, students and the wider community to engage directly with Conway Corp's latest infrastructure upgrades, business tools and the fastest digital data technology available."
The footprint is rife with history, located less than a block from the site of Conway Station, from which the city sprang just before the dawn of the 20th Century. The building served 26 years as a home for First State Bank, beginning in 1960. It then served as Conway City Hall for 32 more years before its latest incarnation as the AIC.
In January 2020, the Conway Corp board voted to enlist Nabholz Construction for the $2.7 million renovation, following the City's relocation early that year. However, COVID-19 concerns ultimately delayed the start of renovations until 2021.
AIC had a soft open in July and began signing up members for the coworking space, with a Grand Opening to be held at a later date, said Crystal Kemp, chief marketing officer for Conway Corporation. Some of the available amenities, offered at a fraction of the cost of private office space, include access to a conference room, kitchen and lockers. Members also have their choice of a floating co-worker space or a designated desk for a monthly upcharge. Memberships range from $25 to $250 per month.
"Working with the Chamber of Commerce and working with UCA and The Conductor, we realized the needs of entrepreneurs," Kemp said. "When City Hall determined that they were going to move, it was really an opportunity to provide those services in the form of a coworking space."
60 | 501 LIFE October 2022
Continued on page 62
Photo by Mike Kemp
October 2022 501lifemag.com | 61
As a concept, coworking space – which is shared office space and amenities – is one of the fastest-growing officing trends in the commercial real estate industry. In fact, as deskmag.com reports, only three such spaces existed worldwide in 2005, but in the decade between 2012 and 2022, the number grew 1,000 percent. In the past four years alone, the number of coworking spaces around the world grew from 17,000 in 2018 to nearly 29,000 in 2022.
The idea is not new in Conway, which is familiar with the concept thanks to private options that have opened in the past few years. Kemp said this familiarity is spurring interest in the AIC as people are already versed in the model and the benefits of coworking.
"In recent years, our approach to work has shifted enough that a space like this is exactly what people are looking for," she said. "In addition to just the space, the programming that The Conductor has planned makes it appealing and beneficial.
"What we hope is that members learn by being there, and then as they get ready to launch out into their own space, they continue to have the best possible experience with our technology services."
Early adopters of the new concept have good things to say about the facility. In a social media video post, charter member Adena White, chief storyteller and founder of Blackbelt Voices, said that in addition to the physical amenities, she appreciates the access it gives her to Conductor staff and programming.
"I'm very excited to work out of the Arnold Innovation Center here in downtown Conway … the home of the Conductor, Central Arkansas's entrepreneurial support organization," she said. "You have the resources of the [Conductor] team, and they're always here to have one-on-ones with you. They're always here to help, and it's great to be in the same presence as that team."
Strong partnerships generate successful returns.
We've been helping businesses do just that for over 100 years. Our responsive team offers exceptional service with unmatched expertise and unique solutions.
Stop by a branch to talk with an advisor. simmonsbank.com/locations
All accounts subject to approval.
Photo by Najee Fletcher
62 | 501 LIFE October 2022
October 2022 501lifemag.com | 63
Photos by Najee Fletcher
The Arnold Innovation Center is in the heart of Conway's Data District and just a few steps from where the city's original startups were launched, according to Conway Corp CEO Bret Carroll. "This is an ideal location from a technology standpoint, and a historic one."
Small business owners or entrepreneurs have three options: A Coworking Membership, Rented Desk Membership or a Meeting Space Membership. The offerings range from $25 per month to $250 per month.
'We strongly believe that it's a collaborative spirit that makes Conway such a special place.'
- Johnny Adams
October 2022 501lifemag.com | 65
Benefits of membership:
• Collaboration with other early-stage ventures
• Networking opportunities and events
• Direct technical assistance workshops and classes geared towards starting and growing a business
• Opportunities to connect with mentors and subject matter experts.
Member requirements:
• Members must be a small business owner or entrepreneur.
• Members must agree to respect the rules of the space and sign the membership agreement and coworking lease agreement.
The Arnold Innovation Center provides a valuable service to Conway and the surrounding communities: it lowers barriers for entrepreneurs. We were honored to work with The Conductor and Conway Corp to create a facility with workspace and resources for people motivated to change the landscape around them. Both the entrepreneurs and the Center are invaluable resources for Conway's future. Businesses attract people; people attract more businesses in different industries; these companies provide Central Arkansas with the resources to build a vibrant, progressive future.
Photo by Mike Kemp
66 | 501 LIFE October 2022
New band director is music to Maumelle band program's ears
Fine arts vital to education at PCSSD
By Jessica Duff
The Pulaski County Special School District understands and appreciates the importance of fine arts programs and their benefits to students. PCSSD is excited to welcome Joshua Jackson as the Maumelle High School Band Director.
Jackson is entering his 17th year of teaching instrumental music and is looking forward to beginning a new chapter at Maumelle High.
"The Maumelle band program and its students have a reputation and tradition of working hard to achieve superior results, both as a music ensemble and as individuals," said Jackson. "I wanted to have the chance to be a small part of this wonderful program, to work alongside Mr. Williamson and Mr. Meadows, and of course teach the wonderful band students of Maumelle High School."
He said the students and staff have been working hard on this year's competition show, entitled "Angels and Demons."
"This show represents our internal battles and explores the idea of 'good vs. evil' [that] we face in our everyday lives. Arkansas composer Randall Standridge wrote this original composition. The show will also showcase many of our talented band students through solos and small group features."
Jackson said he is proud of the work the students have been putting in this season.
"I want to keep Mr. Blakemore's vision and momentum from the last few years. The very talented students of the Maumelle High School Band are hungry and eager to be the best they can be. It continues to be a joy to teach these students!"
Jackson is a North Pulaski High alumni and a graduate of Henderson State University.
Members of the Maumelle High School Marching Band.
About PCSSD
Pulaski County Special School Pulaski County Special School District spans more than 600 square miles in Central Arkansas and requires highly skilled and passionate personnel to adapt educational policies and personalization to 26 schools. Every school is accredited by the Arkansas State Board of Education. PCSSD has served schools across Pulaski County since July 1927.
PCSSD is committed to creating a nationally recognized school district that assures that all students achieve at their maximum potential through collaborative, supportive and continuous efforts of all stakeholders.
Fine Arts e F tastic at PCSSD
Crystal Hill Elemenatry students learn music.
Maumelle High School dance program.
October 2022 501lifemag.com | 69
By Becky Bell Photos by Donna Evans
70 | 501 LIFE October 2022
Henderson operates a Shelter Insurance office in Conway and has taken his beloved four-legged friend to work with him every day for the past six and a half years.
JoJo, who is 9, does not bark or jump on customers as they come in and has been calm since turning 2 years old, Henderson said. "She is good with kids and good with people, and she is exceptional in those talents," he said. "That's why she gets to go to the office."
Because some people who come into an insurance office might be upset about a recent life event, JoJo's presence can make them feel better when they are stressed or even if they are just sitting there, he said. This is true for Henderson's three employees: Netta Schultheis, Patti McClure and Sam Frank. "Jojo takes her time each day to go to each of their offices and lay down," Henderson said. Each Wednesday at the office, JoJo gets to join the staff and dines on a delicious Chick-fil-A breakfast. She orders the four Chick-n-Mini biscuits. The workers also bring her special treats and so do some customers who stop by to visit JoJo. "We have people come by and say when they die, they want to come back as JoJo," Henderson joked. "She has a hard life. It's tough being her."
JoJo has a special relationship with co-worker Frank because when Henderson and his wife, Missy, are out of town, she stays at Frank's farm. On the farm, JoJo has made
friends with all kinds of animals. "She has a couple of pig buddies, and they have mud holes," Henderson said. "She is a girly-girl dog but loves being a dog-dog too. If there is a dead worm, she will roll on it. It doesn't matter what it is; she will roll on it." JoJo enjoys getting filthy with the pigs, and when it is hot, she refreshes herself by jumping into one of the horses' water troughs.
The Hendersons installed a pool a year ago, and JoJo doesn't miss a minute of the fun. "We got a cement pond, as they say on the 'Beverly Hillbillies,'" Henderson joked. "JoJo enjoys it. She will wait until she is told she can get in, and then she does. But after a couple of laps, she gets out to lay in the sun. She is 9 and a half."
Henderson said he has owned different breeds of dogs throughout the years, but Labrador retrievers are his favorite so far. Both he and JoJo look forward to pheasant hunting in South Carolina each October.
When at home and interacting with other dogs, JoJo has a sense of how to behave based on their size, Missy said. "She will play really sweet and gentle with a small dog, and with a big dog, she will play aggressively, but she still wants to play with the little dog," she said.
Henderson said JoJo has made a tremendous difference in his life and has touched the lives of others too. He said he didn't want to come off in any way saying his dog is a god, but there is that old saying that says, "Dog is God spelled backwards."
"They are a great picture of God's unconditional love for us," Henderson said. "They love us despite our warts."
Wagging her tail is the same as smiling for JoJo, a yellow Labrador retriever who lives and works with her owner, Roe Henderson.
October 2022 501lifemag.com | 71
Author of the Month: Ayana Gray
By Susan L. Peterson
New York Times Best Seller creating a beastof success.
First-time author Ayana Gray enjoys world-building. The world she created for her best-selling debut novel "Beasts of Prey" involves monsters, magical jungles, and teenage selfdiscovery with a hint of romance. Published in September of 2021, it hit the New York Times Best Seller List shortly thereafter and was quickly picked up by Netflix to become a movie.
The book's popularity has resulted in building a new world for this still under-30 author. Her life took a 180-degree turn from being a recent UA graduate working for institutions in Arkansas and Florida and wondering what her future career path would be.
Today she describes her quick rise to success as a bit surreal. She has a literary agent, a film agent and a publicist. Her media kit includes listings of local and national TV appearances, including "Good Morning America" and "Tamron Hall." This summer, she was sent on book tours in the United Kingdom and across the U.S. Press releases about her burgeoned in 2021, with raves appearing in Kirkus Review and The New York Times.
Originally from Georgia, Ayana's family moved to Little Rock when she was 13. She attended Pulaski Academy, where she honed her research and writing skills on heavy topics like infanticide and abortion. She always liked to write, had an interest in social justice and fairness, and considered becoming a lawyer.
Disillusioned with elements of the legal system, she instead majored in political science and African American studies at the University of Arkansas. She believes two experiences helped to plant the seeds for "Beasts of Prey." The first was a class on political violence, which explored good and evil and how they can change depending on perspective. The second was a study abroad trip to Ghana in 2014, the year before her graduation. The magical stories she heard there stayed with her, and even after her return, she continued to explore
African mythology and folklore, some of which is woven into her work.
She began writing "Beasts of Prey" in 2015. The support she received from her online writing community was invaluable. It's important to "find your people," she said. After finding an agent, they worked for about a year to fine-tune the book.
In 2019, Penguin Random House made an offer she couldn't refuse. Her editor loved the emotion and excitement found on every page, the Pan-African element was new and different, and it appealed to a wide audience of readers.
Ayana worked diligently to follow up "Beasts of Prey" with "Beasts of Ruin," which was released in July. In it, protagonists Koffi and Ekon face new challenges and become separated but risk everything to reunite. Ayana is currently working on the final book of the series but does not yet have a title for it.
Ayana is generous about sharing her writing tips and techniques with others. Her YouTube video on "How to Plot a Novel" offers helpful tips for writers and explains her own writing process. Something as simple as changing the text font can help her to see her writing a different way, she said. She has also learned to give herself a break by knowing the first draft will not be perfect.
When not on tour or out signing autographs, Ayana is working at home in Little Rock, where she resides with her husband and their mini goldendoodle, Dolly. "I am truly a homebody," she said. "My family and I are putting down roots here." But she is surprised about how much time her new world takes on things other than writing her books. Hours are spent on social media, replying to fans, and other administrative tasks.
"Beasts of Prey" and "Beasts of Ruin" can be found online and at local bookstores. More about her can be found at ayanagray.com.
72 | 501 LIFE October 2022
'In my undergraduate study, I took an honors colloquium on political violence that made me begin grappling with how easily concepts of "good" and "evil" can be manipulated. I studied abroad in Ghana and was struck by its beautiful landscapes, complex history, and the connection I felt to it as a person of the African diaspora. The amalgamation of those experiences inspired me to start writing the story that became Beasts of Prey'
- Ayana Gray
Good Morning America anchor Michael Strahan interviews Little Rock author Ayana Gray. Her New York Times Best Selling book was picked up by Netflix to become a movie.
October 2022 501lifemag.com | 73
CONWAY'S CREATIVE COUPLE
Celebrating married artists
Jim Volkert and Barbara Satterfield
By Dwain Hebda
Jim Volkert - A Matter of Perspective
His creations are a wonder of ingenuity and creative thought. His unique perspective marries fine painting in the style of history's great masters with related physical elements that lend depth and dimension to the overall work. Art, science, mathematics, sports and nature all peacefully coexist in thought-provoking unison, by turn clever and poignant, the product of Volkert's storyteller philosophy of beauty interconnecting all things.
"I guess I would call myself a presenter. I don't know how else to describe it," he said. "I'm taking this element and that element and I'm putting them together and then you, the viewer, sort of pick what avenue allows you to move into the piece, whether it's the craftsmanship or whether it's the painting.
"The idea of coming at art from several different points of view really interests me. The idea of combining more than one avenue for the visitor, whether it's the movement or the words or the enigma of an object, is sort of the common point with whoever is looking at it. That gives them an entry."
Volkert's innovative vision was decades in the making. Growing up in Minnesota, he was inspired to follow his vision by a high school art teacher. From there, he attended the University of California-Davis fine arts program, then earned a graduate degree in painting from the Art Center College of Design in Pasadena, convinced he was meant to make his living producing art. But life after graduate school held a rude awakening.
"I'd decided I was going to try and make a career of being an artist, but as a young guy without a lot of experience it didn't work out so well," he said. "I had a gallery and didn't sell a single thing."
Volkert found his way into the museum world, with early positions in Los Angeles and the emerging world of children's art museums. There, he found ample outlet for his creativity, putting together interactive exhibits that moved guests from mere spectators to engaged participants.
"I really had great freedom to put together exhibitions on whatever interested me and then figure out ways to engage children and young people with the ideas," he said. "That really led to this notion of you can combine both fine art and other avenues of engagement in mechanisms and interaction
and those sorts of things. It invited participation from the kids, the parents and the visitors."
Each job he held opened doors to new opportunities, including being in charge of exhibitions design for the Renwick Gallery of the Smithsonian Museum of Art in Washington D.C. in the late 1980s and as Associate Director of Exhibitions of the National Museum of the American Indian, also part of the Smithsonian, starting in 1990.
"That museum had been enabled by Congress, but it was still just an idea," he said. "I worked there 15 years, opening a museum in New York which is still there as a satellite museum of the National Museum, and then building and opening a collections facility outside of Washington D.C. We moved a collection of a million objects from New York to Washington and then opened on The Mall in Washington, D.C. That carried me right up to retirement in 2005."
Throughout Volkert's career, the idea of making art again was always in his head, but the demands of his work left little time to create. Upon his retirement, his wife of 20 years Barbara Satterfield pulled the pin, setting off a creative explosion that continues to reverberate to this day.
"After I met Barbara, retired from the Smithsonian and moved to Conway, she said, 'You ought to start painting again,' and bought me a brush," he said. "And I thought, 'You know? I ought to.' Since then, I've been making art."
Between his creations – which incorporate everything from bottles of water from the Jordan River to earth from a New Mexico desert – and his museum consulting, Volkert is in high demand. In 2018-19 he served as senior consultant to the Maidan Museum in Kiev, Ukraine, and has conducted workshops for the National Museum Wales in Caernarvon, Wales, and the Glasgow Museum of Art in Glasgow, Scotland, to name a couple. Everywhere he goes, he sees another story to tell, something to be translated and put on display for the enjoyment of others.
"I try to make art that's well-crafted," he said. "The idea of precision and the idea of it being right, is central to what I produce. On the one hand, it's truth. On the other hand, it's a fabrication. That dilemma is what's interesting to me in those pieces."
Photo by Mike Kemp
74 | 501 LIFE October 2022
pieces by both artists on pages 76-77
Barbara Satterfield - From earth to art
Her artistic journey is not unlike the art she creates. An accomplished producer of contemporary ceramics and sculpture, her creations start as a simple lump of clay that time, motion and skill transform into beautiful pieces evoking contemplation and discussion.
The same can be said of the artist herself, who spent her life feeding an appetite for creativity and beauty in ways formal and informal.
"We moved to Conway when I was 8 in 1960," she said. "We didn't have art in public schools in Arkansas at that time. But we did have volunteer groups, such as the Conway Junior Auxiliary and the colleges that did periodic art workshops for kids in Conway. I was very fortunate my parents made sure I got to attend those."
Satterfield's first formal immersion in the arts came at Hendrix College, where she earned a theater degree with a particular aptitude for designing and building sets, lighting schemes and costumes. From there came the demands of marriage and family life, leaving her to direct her artistic talents wherever she could.
"After we had children, my artistic expression came, as it does for many young women, through quilting, crossstitch, smocking and gardening, those kinds of expressive things," she said. "It certainly was not formal art training; however, I did have the opportunity to open an arts program for children. It was called The Art Station, and it was an old gas station that we renovated so we could have plays and art instruction in downtown Conway."
When her children went to college, Satterfield decided the time had finally come to formalize her art education. At the University of Central Arkansas, she earned a Bachelor of Arts in studio ceramics, followed by a Master of Fine Arts at George Washington University in Washington, D.C.
Though her training included exposure to many different mediums, ceramics was love at first spin.
"The minute I picked up that clay, I just loved it," she said. "I just loved everything about it – how it felt, how it smelled, how it transformed from being very soft and pliable to this amazing object that could last centuries."
Satterfield didn't immediately leverage her talent as a career, instead taking a job as director of UCA's art gallery with additional duties as an educator. Upon her retirement in 2011, she continued
to build an exhibit resume, including numerous works shown in the 2012 THEA Foundation Arts Festival in North Little Rock.
Today, she continues to find inspiration in nature, which has played a consistently pivotal role in her ceramics, even as finishes and designs change with time and collection.
"My father grew up on a Missouri farm, and wherever we lived, he had a big garden," she said. "He and I loved to work the garden, plant flowers, be outside, earth in our hands. I think that was an early influence on my artistic interests. As I matured, I found myself drawn to looking at nature, hiking, walking through the woods, noticing things growing, things that slither, things that crawl. Nature's design is so efficient and so beautiful."
She also derives considerable benefit from being married to fellow artist Jim Volkert for the past 20 years.
"We're really good about helping each other solve problems," she said. "Sometimes, I'm making an installation and I'm not sure how it should be presented or if there's a particular way I can secure a piece. He's very good about that. We have found we can talk in shorthand because we reference so many common interests and so many experiences. It's wonderful."
October 2022 501lifemag.com | 75
See
One Point Perspective: After Caillebotte (2021) Oil on canvas, brass, wire
Jim Volkert
Potence: After Homer (2021)
Oil on canvas, leather, 1863 rifle (replica)
Examination: After Eakins (2015) Oil on canvas, steel, brass, convex and concave lenses
Evidence (gravity): After Bellows (2021) Oil on canvas, wood, bronze, rubble from under the 59th Street Bridge
76 | 501 LIFE October 2022
George Chambers Photography
Barbara Satterfield
An Electric Violin, A Magical Night, andBeethoven's Fifth Symphony Guest Artist, Alexander Markov Reynolds Performance Hall, UCA Campus • Conway Oct 30 | 4:00 pm UCA STUDENTS FREE WITH I.D. Horse Apple Offering (2022) Made from earthenware, oil paints, encaustic, press molds of Osage orange tree seed pods and waxed fall leaves Pods Near Falling (2022) Made from earthenware, oil paints, encaustic, press molds of buckeye seed pods and branches Congregation (2021) Made from earthenware, oil paint, encaustic and press molds of cicada exoskeletons
By now it should not be a surprise that I love fall. Come the middle of August, I am ready to decorate my house with pumpkins and mums. When September's calendar is about to be turned to October, I long for cooler weather, golden leaves, flannel shirts and my favorite pair of boots. And by the time November comes, I am beside myself if hot temperatures have refused to give way to the chilly autumn temperatures.
Fall with its cooler weather is the perfect time to get out and explore. When we need a place to explore close to home, we head north to The Nature Conservancy Bluffton Preserve.
The Preserve is at the end of a very accessible hilly gravel road only a few miles from Clinton. The Preserve is 989 acres of forested land, fields of natural grass, high overlooks, towering cliffs, and a rope swings over the Archey Fork of The Little Red River.
We have spent time at the Preserve during all four seasons. Each season is beautiful there. In the winter, the high bluff can be covered in snow and makes you feel like you are sheltered in the bottom of a mini grand canyon. The spring has dogwoods along the river and shade-loving wildflowers. If you hike in the spring, you might come upon a wet weather waterfall. In the summertime, the Preserve provides a dip in the water for a welcomed respite from the summer heat. But the Preserve puts on the best show in November. The trees turn brilliant hues of red, yellow and orange. The high bluffs are tinted with rich warm shades and a crisp wind blows through the hollow.
The Preserve is perfect for hiking, fishing, swimming, picnicking and primitive camping. Camping spots are along the river and near the swimming hole. Spots are limited and available on first-come service. Wildlife viewing is abundant in the area. During the wintertime, we have seen bald eagles flying high above the cliffs. Ospreys are known to nest close by and fish in the river.
Bluffton Preserve trail system can be used for hiking and biking. The trail system was recently completed, and all six hikes are less than a mile and a half. The Nature Conservancy has installed signage, and hikes are easy to moderate difficulty.
If you canoe or have a kayak, you might want to investigate Archey Fork as a possible "putting in" site. It is 10 miles from the Preserve to Clinton and takes about four hours. The watershed is not as well-known as the Buffalo, but during the spring it can be a good float. For more information on floating the Little Red River, check out clintonark.com/floatvbc.
According to some of the nearby residents of the area, in the mid 1800s Bluffton was a thriving community with a post office, a hotel and a general store. It was on the stagecoach road that ran between Clinton and Harrison. Little remains from this time in the area except for the old cemetery that is next to the Preserve. Gravestones bear witness to the pioneers who settled Van Buren County.
So make your way to the Preserve for a day trip. To get there, head north to Clinton on Highway 65. About 6.5 miles north of Clinton, turn left off of 65 onto Watergate Road/County Road 79. Drive west on Watergate Road for approximately four miles. At the fork, keep right. At the end of the road, you will enter the Preserve. The Preserve is located directly across from the Bluffton Cemetery. Parts of the trail system can be accessed directly off Watergate Road. Small parking lots are on the left side of the road. Watergate is a gravel road and is well-maintained and easily accessible.
Photos continued on page 80
Story and photos by Linda Henderson
October 2022 501lifemag.com | 79
from
Continued
page 79
This October, Conway Corp is celebrating Public Power Week along with more than 2,000 other community-owned, not-for-profit electric utilities that collectively provide electricity to more than 48 million Americans.
Public power puts the people of Conway first, and Public Power Week gives us the chance to celebrate the reliable, affordable electricity Conway Corp provides to our community.
As one of only 15 public power providers in the state and 2,000 across the nation, Conway Corp is special. We have operated alongside our customers in Conway since 1929. We not only work for Conway, we are Conway. Knowing our community and its needs helps us keep homes, businesses and public places powered year-round. Our service is safe, reliable and affordable, and we take pride in serving our friends and neighbors.
Conway benefits from public power including affordable energy costs, superior service, local control and reinvestment in the community. Local needs are considered when decisions are made about rates and services, power generation and green alternatives. Plus, public power revenues are reinvested into community programs and projects that are for the common good. We work hard to keep the lights on, and we work to keep rates low, invest in our local community and provide hometown jobs.
Reliability is our No. 1 job. Our crews work tirelessly to keep the power on and restore it quickly when outages occur. Through continued training and ongoing preventative care, we are prepared to act quickly and safely to restore power to Conway. We are the only utility in the state to be designated a platinum-level Reliable Public Power Provider by the American Public Power Association for demonstrating
Benefits of Public Power
By Beth Jimmerson
high proficiency in reliability, safety, workforce development and system improvement.
Plus, our employees are dedicated and passionate about this community because it's where they live. As a public power provider, we also benefit from mutual aid agreements with other providers. Last year, our crews helped restore power in Jonesboro following tornado damage and in Louisiana after Hurricane Delta. Should a large outage occur, similar crews would travel to Conway to help restore power for our residents there.
We focus on providing affordable electric rates, and on a national average our rates are lower than industry competitors saving money for citizens and businesses. We also consistently have the lowest residential rates in the state of Arkansas. Lower rates mean citizens have more available to spend on other goods and services, which boosts the local economy.
We aren't motivated by profits to sell more power, so we also provide energy efficiency programs like energy audits and 0% interest loans to benefit customers. Our revenues are reinvested into maintaining and upgrading our system's substations, distribution lines and more, so we're able to safely deliver low-cost, reliable electricity. Keeping energy costs affordable serves our community's long-term needs – and that's what public power is all about.
Conway Corp exists to serve the residents of Conway. We provide friendly, local service to customers. Customers can also call 24 hours a day, seven days a week and be connected to a customer service representative who is a local community member. We are responsive to customers' needs and concerns and make customer service a priority. Recent data shows we keep the lights on 99.99 percent of the time, but when an outage does occur, we restore power quickly and efficiently because
we're located in the community we serve.
On average, our customers get electricity restored after an outage 83 minutes sooner than the national average. We live here, and we have a vested interest in getting service restored as quickly and safely as possible. We're accountable to our friends, neighbors and families.
Conway Corp is dedicated to exceeding our customers' expectations in producing and delivering safe, affordable, reliable, innovative and environmentally sound utility and telecommunication services while enhancing the quality of life in our community.
We believe in enhancing our city through community projects and educational opportunities. We were founded to support area education, and today we provide technology, scholarships and more to our local schools and colleges. We invest in the community because we are the community.
We're invested in Conway, and so are our employees. We employ more than 250 local individuals who serve on local boards, participate with local charities, coach local youth sports teams and more. Each year, Conway Corp employees collectively donate more than $35,000 to United Way. Our employees also hold an annual food drive for a local charity and participate in the Angel Tree program. This year, we collected more than 10,000 diapers, baby wipes and more for Conway Cradle Care.
As a public power utility, our loyalty is to our customers and our community. Public power is an American tradition that works, and we thank you for your support and for allowing us to serve you for more than 90 years. For more information about Conway Corp's public power history in the community, visit ConwayCorp.com/who-we-are.
October 2022 501lifemag.com | 81
Those were the days my friend...
We thought they'd never end.
By Vivian Lawson Hogue
The Nordberg generator was one of the generators used by Conway Corporation. The generators were decommissioned in 1981.
Pictured at Conway Light Plant in the early 1900's is Plant Superintendent E.V. Leverett (second from left). Leverett, a graduate of the University of Arkansas Mechanical and Engineering Department, started work in February 1911 and served as superintendent until his death in 1942. Others who could be identified include Doss Wright on the far left and Alex Montgomery on the far right.
Photo courtesy of Conway Corp
I am not George Bailey and this is not Bedford Falls. However, I know exactly how he felt when, in the movie "It's a Wonderful Life," he was able to view his hometown as if he had never been a part of it. There were people and places he did not recognize, and in turn he was not noticed by those people or comforted by the places.
I was born and raised in Conway. In 1967, I was granted a wish I had held since high school, the same to which many teenagers cling. This is the one having to do with moving somewhere else where things must surely be more exciting. When I returned in 1982 from all the excitement I could stand, I found many changes. Most were expected, such as more paved streets, subdivisions, churches, schools, stores and people.
In 1996, I discovered in a drawer of an antique dresser a 1954 map of Conway. The corporate limits of the town were Robins Street, including the fairgrounds on the south, Arkansas State Teachers College (now the University of Central Arkansas) on the west, Fleming Street on the north and First Avenue on the east. The legend includes a railroad station in midtown and a football/track field on the Hendrix College campus. Schools stood on Factory and Pine streets. The business district ran north and south from Mill Street to Deer Street and from Locust to Harkrider streets running east to west.
On today's "restaurant row," there were barns, farm animals, slight elevations of sylvan pastures and one particular home surrounded by masses of jonquils in the spring. In the downtown proper, the city officials of the 1970s decided that Main Street needed to extend west from Front Street to Parkway Street (formerly Railroad Avenue). However, the 1914 train depot and campus was in the way. Although many still feel it could have been used for a meeting hall, museum, or art and cultural exhibits, it was razed and the street prevailed. Bricks and wood were acquired by individuals or by other towns to improve their own treasured depots. A parking lot made from the leftover footage has come and gone. We currently have a pavilion and fountain in its place, accompanied ironically by a train caboose.
Today's youth and newcomers have disbelief mixed with
little crime, and no perceivable recreational drugs. Two gentlemen took care of the trash. One hoisted trash items and emptied them into a horse-drawn wagon with iron wheels. One picked up discarded items and took them away in a rattle-clackety 1923 truck. You could likely hear his whistling and the truck somewhere around the community of Possum Grape.
My map was printed when Conway's population was 8,610. Today's population is more than 65,000. There seem to be more houses and apartments than people to live in them. No longer can you sit on the front porch swing and listen to the hum of the generator in the old Conway Corporation plant.
There are those who wish to preserve part of Conway's history. One of the best evidences of this is in the way the younger couples, retired citizens or adventuresome denizens have purchased and remodeled many of the older homes. Sidewalks are again busy with children, parents with strollers, and runners or walkers with or without dogs. Older homes have been given new dignity with paint and renovation. The financial burden of building or buying a new home is often too great. Many opt for older homes and neighborhoods that have distinctive charm, historical values or closer proximity to institutions. However, the most commonly heard reason is, "We just fell in love with the place."
No person arrives without effect. My own family arrived in Conway in 1942. The population was more than 5,700. After living in various rental houses, my parents, Marvin and Bessie Lawson, made a weighty post-war decision to purchase a home that would accommodate themselves and five children. They bought our home in 1946 for $6,500. One hundred and fifty dollars served as earnest money until my father could find funds to complete the purchase.
There are few of us who can say we still live in our childhood homes after 76 years. In 1954, I watched as many as seven automobiles pass our house within a 30-minute period. My brothers played ball in the streets. Roundabouts and more vehicles have now removed that possibility, and the commotion of revving engines, untamed mufflers, thudding stereos, honking horns and screeching tires overtakes
Construction Technology
WWW.UACCM.EDU | 501-977-2000 Get an affordable, quality education close to home § General education credits for seamless transfer to a university § Hands-on training leading to high-demand, high-wage jobs
FORWARD THINKING
athleticcelebratingexcellence
By Dr. Robert Reising Garland County's Paul Runyan
He was distinctive. At 5-feet 7-inches and 125 pounds, he was commonly the smallest male on a golf course and a challenge to see by fans with weak vision. Yet he was nothing but gargantuan and eye-grabbing in his impact. He earned respect far beyond America, first because of his superb play and later because of his superior pedagogy. Clearly, Paul Runyan merited his nickname "Little Poison."
His life spanned the bulk of the twentieth century, and even before "the Roaring Twenties" roared, he had developed a passion for golf that was never to diminish. Born on July 12, 1908, in Hot Springs, he refused to take kindly to his father's dairy farm or the chores thereon. His mother's warnings and his father's whippings did little to convince him that he was about to embark on a life of frivolity and failure. During his earliest years, his favorite classroom was the country club golf course across from the dairy farm he abhorred. He learned well and fast on it, and eventually developed an unorthodox swing that had him swaying back behind the ball and lunging past it, in his words, "to get more leverage." In contrast, his "short game" resembled the divine, its perfection
indescribable. By age 18 he was the head pro at the Concordia Golf and Country Club in Little Rock.
Within a few years he had gone east as Assistant Pro at the prestigious Forest Hill Field Club in Bloomfield, N.J. His boss was a man named Craig Wood — the foe he was to top in an epic overtime clash a few years later.
The thirties catapulted Paul to the status of "poster boy" of the golf world. In the first half of the decade, at age 26, he captured his first PGA win at Park Country Club in Williamsville, NY. His 1934 triumph over the long-hitting Wood was sealed by an 8-foot putt for a par 4 on the match's second extra hole.
During his early golfing career, Paul Runyan (far left) stands in front of the Hot Springs Country Club's Clubhouse with the Piggard Brothers. The photo was provided by the Garland County Historical Society. According to their records: "Runyan was born just a few yards away from the country club's course where he learned to play."
Four years later, at the Shawnee Country Club in Pennsylvania's Delaware Valley, he bewildered the powerhitting "Slammin' Sam" Snead — famous for his 270-foot drives — by overwhelming him 8 and 7, closing him out on the 29th hole. Prior to the stunning 1938 upset of the heavily favored Snead, Paul had warmed to the task by whipping five opponents in match play during sweltering conditions. Slammin' Sam termed Paul's play during the string of wins "not golf. It's magic." The Hot Springs native disagreed; he attributed his success to intelligence: "Before I'd go out to play in the morning, I'd soak in a tub of cold water. Before I had my lunch, I'd take another cool bath. I was getting stronger as the week went on, and they were all wilting."
After another competition, Slammin' Sam said, "He'd sink a shot from behind a bush or chip dead to the cup from a gully or make a pitching-iron recovery from a bunker that I'd have bet 50-1 against."
Confident and clever, Paul confessed he took special delight in "being the little guy who has beaten the big fellows." And many a sizable professional fell to him and his strong, often spectacular, showings.
He was a member of the 1933 and the 1935 internationally revered Ryder Cup teams, tied for third place in 1934 in the first Masters, was among the top four finishers in three other Masters, and claimed the PGA Seniors Championship in both 1961 and 1962.
As he aged, Paul revealed he possessed expertise as a teacher of golf. The number of students he tutored, particularly in short sessions, grew as quickly as did his reputation for excellence. Soon he was helping hundreds (if not thousands) annually, professionals as well as novices, hustlers as well as housewives. One of the best known of the pros was Gene Littler, who in 1958 completed a 10-minute session and, three years later, captured the United States Open: "I learned a lot from Runyan," Littler proclaimed thereafter, in classic understatement.
Paul's talent as a writer soon emerged, too. He authored several books, including "The Short Way to Lower Scoring" in 1979, which is still labeled a timeless classic by the golfing community. He won 29 times on the PGA Tour. In 1990, he was inducted into both the World Golf Hall of Fame and the World Golf Teachers Hall of Fame, a pair of honors celebrating the range of Paul's contributions to the sport to which he devoted his long life.
He continued to give lessons through March 8, 2002, and on the following day, he made himself available in the local clubhouse to meet anyone in search of a golf tip. Two days later, pneumonia hospitalized him, and on March 17 — St. Patrick's Day — he died.
Hot Springs, Garland County, and the 501 will always be proud of the "Little Poison" who burst into a "Big Power" in the world of golf.
Golfer Paul Runyan explodes from a sand trap sending the ball straight for the pin, in Mamaroneck, N.Y., during the second round of the Metropolitan Open Golf Championship at the Quaker Ridge Golf Course in 1936.
October 2022 501lifemag.com | 85
501
PERSON OF THE MONTH
KRISTI WILLIAMS GREENBRIER
Springhill Elementary School Nurse and pediatric psychiatric nurse
FAMILY: My family consists of my husband, Brian, and my four children, Morgan, Grant, Whit and Jack.
EDUCATION:
I graduated high school from Star City High School. I received my Bachelor of Science in nursing from the University of Central Arkansas.
WORK: I have been a nurse for 24 years. My career began as a nurse in the pediatric intensive care unit at Arkansas Children's Hospital. I started school nursing in December of 2012 and am still in this position at Springhill Elementary in Greenbrier. I also am a pediatric psychiatric nurse on the weekend and during the summer.
ACCOMPLISHMENTS I'M MOST PROUD OF:
At Springhill Elementary, we use a "standout" award to show recognition to staff that have gone the extra mile during the
week. This was an exciting award to get knowing that someone was able to see the effort I put into my job each day.
WHY I CHOSE MY FIELD:
It is commonly said that nursing is a work of "heart." I chose to pursue a pediatric nursing career to help children in a variety of stages in sickness or injury. Nursing also has a multitude of paths one can work in. As evident by my work history, I have been able to work in multiple different settings caring for children.
MY MOST CHERISHED POSSESSION: The time I spend with my family is my most cherished possession. As my children get older, we no longer all spend every night together. Any time we can have everyone at home together is my ideal moment.
A FUN FACT ABOUT ME: My favorite activity is crappie fishing and I love to have family competitions in the summer.
Photo by Donna Evans
86 | 501 LIFE October 2022
LIFE
A Growing Health System for a Growing Community
Innovative Services
Conway Regional Maternal-Fetal Medicine Center of Arkansas
The new Conway Regional Maternal-Fetal Medicine Center of Arkansas, led by Dawn Hughes, MD, and Stacey Johnson, APRN, offers care for women with complications found prior to or during pregnancy and for their unborn baby. Each woman's journey to having a baby is unique, which is why our highly-skilled specialists collaborate with ob-gyns, neonatologists, and pediatricians to provide each patient with a special, individualized care plan.
Navigating healthcare can be challenging. Let us help you find the healthcare services you need. Call our Patient Navigation Center at 501-506-CRHS (2747).
We're not just growing—we're growing together.
Left to Right: Dawn Hughes, MD, and Stacey Johnson, APRN
Expanded Access
More Specialists
New Medical Offices
October 2022 501lifemag.com | 87
with us. Bank Better
When you choose First Security, finding the right home gets even better. That's because our bankers are here to make the whole process easier, whether you're a first-time buyer or a seasoned homeowner. So you end up with the home you want – and the experience you deserve.
Get started at fsbmortgageloan.com.
88 | 501 LIFE October 2022
Member FDIC
NMLS 414458