24-30, 1 26th RIVERRUN P. 4 FOOL's PARADIsE P. 9 stRAIGht OUttA DUNN P. 16
MAY 24-30, 2023
A STAND UP GUY
Tommy Davidson is a stand-up guy and has been for quite some time now. The multi-faceted artist feels most comfortable on stage, making others laugh.
6 9 16
5500 Adams Farm Lane Suite 204 Greensboro, NC 27407 O ce 336-316-1231 Fax 336-316-1930
Publisher CHARLES A. WOMACK III publisher@yesweekly.com
EDITORIAL
Editor CHANEL DAVIS chanel@yesweekly.com
YES! Writers IAN MCDOWELL MARK BURGER
KATEI CRANFORD JIM LONGWORTH NAIMA SAID DALIA RAZO LYNN FELDER
4 First things first: THE 26TH ANNUAL RIVERRUN INTERNATIONAL FILM FESTIVAL is scheduled for April 18-27, 2024. As for this year's 25th-anniversary festival, which took place April 13-24 and boasted 174 films from 34 different countries, RiverRun was not only a celebration of independent cinema but irrefutable evidence of the festival's durability.
6 The Little Theatre of Winston-Salem will present SOMETHING ROTTEN!, with music & lyrics by Wayne Kirkpatrick & Karey Kirkpatrick, on Friday, June 9, at the Hanesbrands Theatre, 209 N. Spruce Street in Winston-Salem.
6 The High Point Arts Council is pleased to announce our 2023 SUMMER OUTDOOR CONCERT SERIES — Arts Splash. This season's line up includes artists highlighting various genres of music: Motown, Soul, Folk, Blues, Latin, and Jazz.
8 During his 17-year NFL career, RICKY PROEHL was one of the most respected wide receivers in the game. He was also one of the most successful, with two Super Bowl rings to show for it.
9 After what will very likely be a brief theatrical release, FOOL'S PARADISE may well find more favor on the small screen. The feature writing/directing debut of leading man Charlie Day ( It's Always Sunny in Philadelphia ) was completed in 2018...
14 "We educate the nurses, teachers, accountants, small-business owners, and other professionals who fuel the engine of prosperity across the state," begins UNC Greensboro's "REINVENTION AND INNOVATION" website, which describes the university as "Innovating Our Way Out" of a financial crisis created by shrinking enrollment.
16 Hotamighty, y'all! Matt Walsh keeps moving a new record, "STRAIGHT OUTTA DUNN" out May 30. Offering both homage to the mighty Link Wray and a look back at his own career, "'Straight Outta Dunn' feels like a summertime album and I've always wanted to release a record in the summer," Walsh said, musing his first foray into the "concept album."
PRODUCTION
Senior Designer ALEX FARMER designer@yesweekly.com
Designer SHANE HART artdirector@yesweekly.com
ADVERTISING Marketing ANGELA COX angela@yesweekly.com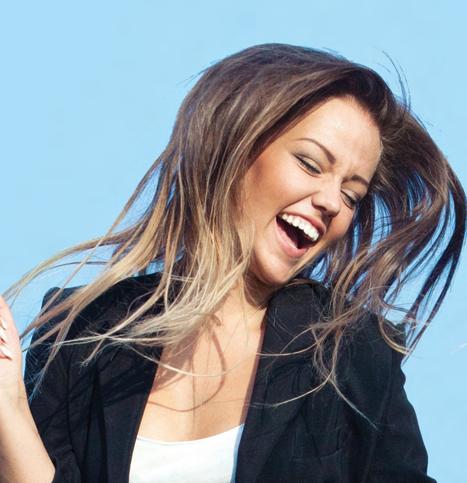 TRAVIS WAGEMAN travis@yesweekly.com
Promotion NATALIE GARCIA
DISTRIBUTION JANICE GANTT ANDREW WOMACK
We at YES! Weekly realize that the interest of our readers goes well beyond the boundaries of the Piedmont Triad. Therefore we are dedicated to informing and entertaining with thought-provoking, debate-spurring, in-depth investigative news stories and features of local, national and international scope, and opinion grounded in reason, as well as providing the most comprehensive entertainment and arts coverage in the Triad. YES! Weekly welcomes submissions of all kinds. Efforts will be made to return those with a self-addressed stamped envelope; however YES! Weekly assumes no responsibility for unsolicited submissions. YES! Weekly is published every Wednesday by Womack Newspapers, Inc. No portion may be reproduced in any form without written permission from the publisher. First copy is free, all additional copies are $1.00. Copyright 2023 Womack Newspapers, Inc.
2 YES! WEEKLY MAY 24-30, 2023 WWW.YESWEEKLY.COM www.yesweekly.com
VOLUME 19, NUMBER 21 12 Your
Every Wednesday! yesweekly.com GET inside
YES!
Season Seat Memberships for the First Bank Broadway, 2023-24 Season at Tanger Center are now on sale! In honor of blockbuster hit TINA — The Tina Turner Musical, Tanger Center has named this the "Simply the Best" third Broadway season, with seven direct-from-New-York shows making stops in the Piedmont Triad.
Broadway Season Seats are available
now at FirstBankBroadway.com. The First Bank Broadway, 2023-24 Season at Tanger Center includes:
CHICAGO: Sept. 19-24, 2023
Disney's ALADDIN: Oct. 31 — Nov. 5, 2023
Hadestown: Feb. 13-18, 2024
SIX: Mar. 5-10, 2024
TINA — The Tina Turner Musical: Mar. 26-31, 2024
Grandfather Mountain House For Sale in exclusive Grandfather Golf & Country Club
612 HILLSIDE DR, LINVILLE, NC
Priced to Sell! $996,000 | Home Comes Furnished!
5 bedrooms | 5.5 bathrooms | 4,000 square feet
Beautiful 2 level home on a lot totaling 2± acres in gated and secured Grandfather Golf & Country Club. Situated in a beautiful wooded setting, the living, dining, kitchen, and master bedroom open to a large, multi-level deck with fire pit, hot tub, outdoor eating/ living area, dining porch, indoor/outdoor sound system, covered porch areas. Renovated eat-in kitchen with new appliances, dining room, game room/den, utility room. Additional features include gas logs, heated master bathroom floor, two stone fireplaces, a two car garage, wine closet, new Jacuzzi, new Medical infrared Sauna and covered porch. Built in custom bar with ice maker & liquor cabinet. New roof, gutters, paint (inside and out), HVAC, windows, tile in all bathrooms, toliets, and bamboo floors. Completely furnished!
This property is for sale by the Property Owner. Call Charles at (336) 253-6164 for more information.
Moulin Rouge! The Musical: April 16-28, 2024
Harper Lee's To Kill a Mockingbird: May 14-19, 2024
In addition to the seven Broadway season shows, two special Broadway 'add-ons':
Dr. Seuss' HOW THE GRINCH STOLE
CHRISTMAS: Nov. 21-26, 2023
My Fair Lady: Jan. 26-28, 2024
Broadway add-ons are currently only available to Broadway Season Seat Members for the 2023-24 season.
Please note that the on-sale dates for individual tickets to each shows is to be announced. Season Seat Members will have first chance to guarantee their seats to all seven Broadway season shows, as well as "Grinch" and "My Fair Lady." !
WWW.YESWEEKLY.COM MAY 24-30, 2023 YES! WEEKLY 3 [SPOTLIGHT] NEW BROADWAY SEASON SEATS ON SALE NOW: "SIMPLY THE BEST" SEASON FEATURES BLOCKBUSTER SHOWS PRESS RELEASE
JOIN US FOR WEEKLY EVENTS MONDAY Game Night TUESDAYS Trivia Night WEDNESDAYS Karaoke THURSDAYS Music & Bingo WEEKENDS Live Music PET FRIENDLY • FREE WIFI • TVS PATIO • MILITARY DISCOUNT • GAMES 1310 WESTOVER TERRACE, GREENSBORO, NC 27408 WORLDOFBEER.COM • (336) 897-0031 MONDAY 11AM–2AM • TUESDAY-THURSDAY 11AM–11PM FRIDAY & SATURDAY 11AM–12AM • SUNDAY 11AM–11PM
Silver anniversary playbook: RiverRun on the rebound
First things first: The 26th annual RiverRun International Film Festival is scheduled for April 18-27, 2024.
As for this year's 25th-anniversary festival, which took place April 13-24 and boasted 174 films from 34 di erent countries, RiverRun was not only a celebration of independent cinema but irrefutable evidence of the festival's durability. Since the 2020 festival had to be canceled due to the COVID pandemic, many film festivals have toiled tirelessly to return to earlier attendance levels, including RiverRun. The silver-anniversary festival was certainly a step in the right direction, according to RiverRun executive director Rob Davis.
"Our attendance was 11,562 this year, which is 22% higher than last year, so we are very pleased with this year's festival. Last year's festival was a small step back toward our pre-pandemic level and this year was a larger step. Last year, our attendance was 52% of what it was in 2019 and this year it was 64% of 2019."
The 2021 RiverRun International Festival marked the inauguration of online screenings, in which audiences could purchase tickets and watch the films in the comfort of their own homes. Despite initial concerns over potential mishaps — which did not transpire, by the way — the virtual component has proven most successful.
"We have heard from people who appreciate this option due to their personal schedules and sometimes due to mobility issues," Davis said. "Virtual tickets accounted for 8.5% of all tickets sold this year — up from 6% in 2022. Additionally, this year several filmmakers noted it was a convenient way to invite their distant relatives and crewmembers to see the
Local Business Spotlight
finished film. We had virtual ticket buyers from 34 states plus the District of Columbia this year: Alaska, Alabama, Arkansas, Arizona, California, Colorado, Connecticut, Florida, Georgia, Idaho, Indiana, Kentucky, Massachusetts, Maryland, Maine, Michigan, Minnesota, Missouri, New Mexico, New York, New Jersey, North Carolina, Ohio, Oklahoma, Oregon, Pennsylvania, Rhode Island, South Carolina, Tennessee, Texas, Utah, Virginia, West Virginia, and Washington."
Su ce it to say that the virtual component will continue at RiverRun, given its convenience.
Davis attributed the festival's success not only to its audiences, visiting filmmakers, sponsors, and volunteers, but also the ingenuity and tenacity of its sta , many of whom have worked at RiverRun for years. The festival has a reputation for being both audience-friendly and filmmakerfriendly, and it is well deserved.
"We are a close-knit team which works very well together and we all have a great sense of humor, which helps," he said. "We are all very enthusiastic about what we do, and I think our audiences and visiting filmmakers sense that. While it is great to have new talent, whether in the form of volunteers or sta , it is also great to have the experience factor which helps the festival run in seamless fashion."
The festival saw "fantastic turnouts to many screenings," said Zack Fox, general manager of Marketplace Cinemas, one of RiverRun's preeminent screening venues.
This year's Master of Cinema recipients, actress Karen Allen and Oscar-winning screenwriter Tom Schulman were on
hand for their Marketplace screenings
— Allen for the retrospective screening of Starman (1984) on April 16th and Schulman for his new film Double Down South (which he wrote on directed), also on April 16th.
"For Starman, we had 100 people — really true fans. Karen Allen decided to stay and watch the film with them, and I believe she said it was her first time seeing it in over 35 years. She did a lengthy Q&A, teased that she and Je Bridges have an idea for a sequel, plus she signed autographs and took pictures afterward. She was super! We loved the RiverRun experience," Schulman said. "The festival sta was well organized and welcoming, and the movies we saw there — features, documentaries, and shorts — were exceptional and memorable. Our interactions with the audiences for our movie were open, friendly, and encouraging."
"We've had excellent feedback from both audiences and filmmakers regarding this year's festival," Davis confirmed. "Our audiences, as usual, especially enjoyed the opportunity to interact with filmmakers and several of our filmmakers commented on the excellent audience discussions with thoughtful questions following their screenings."
The o cial RiverRun International Film Festival is https://riverrunfilm.com/. !
See MARK BURGER's reviews of current movies. © 2023, Mark Burger.
4 YES! WEEKLY MAY 24-30, 2023 WWW.YESWEEKLY.COM
SEE IT! visions
MAY 28 Brooke Schar - In Bloom
Listen every Sunday at 9 AM for WTOB's Local Business Spotlight. Hosted by Tim Clodfelter, you will learn about many locally-owned businesses in the Triad. THANK YOU TO OUR SPONSOR Winston-Salem's Hometown Station 96.7-FM / 980-AM / 1470-AM / wtob980.com
Mark Burger Contributor Starman

www.Y esweeklY.coM MAY 24-30, 2023 YES! WEEKLY 5 "LeafFilter was a great investment for our home." –Bill & Jan M. *For those who qualify. One coupon per household. No obligation estimate valid for 1 year. **Offer valid at time of estimate only 2The leading consumer reporting agency conducted a 16 month outdoor test of gutter guards in 2010 and recognized LeafFilter as the "#1 rated professionally installed gutter guard system in America." Manufactured in Plainwell, Michigan and processed at LMT Mercer Group in Ohio. See Representative for full warranty details. CSLB# 1035795 DOPL #10783658-5501 License# 7656 License# 50145 License# 41354 License# 99338 License# 128344 License# 218294 WA UBI# 603 233 977 License# 2102212986 License# 2106212946 License# 2705132153A License# LEAFFNW822JZ License# WV056912 License# WC-29998-H17 Nassau HIC License# H01067000 Registration# 176447 Registration# HIC.0649905 Registration# C127229 Registration# C127230 Registration# 366920918 Registration# PC6475 Registration# IR731804 Registration# 13VH09953900 Registration# PA069383 Suffolk HIC License# 52229-H License# 2705169445 License# 262000022 License# 262000403 License# 0086990 Registration# H-19114 TO THE FIRST 50 CALLERS ONLY! ** SENIORS & MILITARY! YOUR ENTIRE PURCHASE * 15510++ % %% OFF OFF OFF EXCLUSIVE LIMITED TIME OFFER! Promo Code: 285 FINANCING THAT FITS YOUR BUDGET!1 1Subject to credit approval. Call for details. PROTECT YOUR HOME 365 DAYS A YEAR THE NA TION' S GUTTER GUARD1 2 1-866-237-2269 CALL US TODAY FOR A FREE ESTIMATE BACKED BY A YEAR-ROUND CLOG-FREE GUARANTEE LIFETIME WARRANTY WE INSTALL YEAR-ROUND! Keeps Out All Debris Completely sealed system protects your gutters — and entire home — from damaging debris. Stay Off The Ladder Eliminates gutter cleaning for life – guaranteed. Mon-Thurs: 8am-11pm, Fri-Sat: 8am-5pm, Sun: 2pm-8pm EST uPVC Frame Micromesh Existing Gutter Hanger 4 3 2 1
The Little Theatre of Winston-Salem to Present Something Rotten!
The Little Theatre of Winston-Salem will present Something Rotten!, with music & lyrics by Wayne Kirkpatrick & Karey Kirkpatrick, on Friday, June 9, at the Hanesbrands Theatre, 209 N. Spruce Street in Winston-Salem. Additional performances will be held June 10-11, 15-18 & 22-25. Thursday, Friday, and Saturday performances are at 7:30 p.m.; Saturday and Sunday matinees are at 2 p.m.. Tickets range from $14-26 for adults (plus taxes/fees), with discounts for students, seniors, and groups of 10 or more. Tickets are available online, and the box o ce is open for phone sales Mondays, Wednesdays, and Fridays from 12-4 p.m. Call (336) 725-4001 for tickets or purchase them online at www.LTofWS.org.
Brothers Nick and Nigel Bottom are desperate to write a hit play but find themselves stuck in the shadow of that Renaissance rock star known as "The Bard." When a local soothsayer foretells a future where theatrical productions involve singing, dancing, and acting — all at the same time — Nick and Nigel set out to write the world's very first MUSICAL! This wild and hilarious comedy opened on Broadway in 2015 and was nominated for 10 Tony Awards, including Best Musical.
"From our first peck at the script, I
could tell this cast would be hard to beat," quipped Director Katie Jo Icenhower. "Not only are they eggs-cellent performers, but they are also a bunch of comedi-hens who crack each other up with lots of yolks. Everyone has come out of their shell, and these birds of a feather flock together. Rehearsals weren't always over easy, but we scrambled to whip up this challenging show. On our opening Fry-day, the audience will get a sunny-side up treat!"
Something Rotten! will be directed and choreographed by Katie Jo Icenhower, with Dan Dodson as music director. This Robot Dreams will design the set, with lighting design by Daniel Alvarez. Frenchie Laverne will design the costumes. Kevin Hampton will stage manage the production, assisted by Emily Hungerford. The cast is as follows:
Nathan Sebens - Nick Bottom
I'zaah Gray-Jones - Nigel Bottom
Seph Schonekas - Nostradamus
Jackson Barnes - The Minstrel
Emily Ultan - Bea
Keri Small - Portia
Hal Roberts - Shakespeare
Ralph Shaw - Brother Jeremiah
Clark Pinyan - Shylock
Logan Cox - Robin/Ensemble
Jared Kuhn - Tom Snout/Ensemble
Zach Pfrimmer - Peter Quince/Ensemble
Noah Goldstein - Snug/Ensemble
Glenn Otterbacher - Horatio/Ensemble
Ron Pelkey - Master of the Justice/ Ensemble
Markie McRae - Francis/Ensemble
Scott Icenhower, Katie Muckenfuss, Lydia Hudgens, Rebecca Stanifer, Nina Sheridan, Angela Huie, Sarah Jenkins, Demetria Hale, Mimi Emmerich - Ensemble
An Opening Night Reception, with
complimentary wine and hors d'oeuvres, courtesy of Ra aldini Vineyards and Compass Financial Services, will be held on Friday, June 9, beginning at 6:30 p.m. Something Rotten! runs approximately two hours and 35 minutes long, including one 15-minute intermission. It is appropriate for all ages.
For further information and tickets, please visit LTofWS.org. !
Free Arts Splash Concerts this Summer!
JUNE 9
Rod McCoy and Company (Jazz/R&B)
AUGUST 4
Carolina Soul Band (MoTown/Soul)
The High Point Arts Council is pleased to announce our 2023 summer outdoor concert series — Arts Splash. This season's line up includes artists highlighting various genres of music: Motown, Soul, Folk, Blues, Latin, and Jazz. This year we are changing the date of our free Arts Splash concerts to be held on Fridays from 6 to 7:30 p.m.
Concert-goers are encouraged to bring lawn chairs, blankets, and picnic dinners. Alcohol will be available for purchase at concerts; however, no outside alcohol will be allowed in. If there is a threat of rain, call 336.889.2787 (ARTS), or visit our social media pages after 4 p.m. Friday to get the latest update on the event. If
we are able, our rain location site will be inside the High Point Arts Council at 121 S. Centennial St., High Point, NC 27260. For more exciting updates, like the High Point Arts Council's social media pages.
The Arts Splash concerts are splashed all over town in di erent locations ensuring that the arts are accessible to everyone in our community. This year we are proud to expand into Jamestown to support the greater High Point area.
Washington Terrace Park 101 Gordon Street, High Point
JUNE 23
Spindle 45 (Pop/Rock)
Wrenn Miller Park
101 Guilford Rd, Jamestown, NC
JULY 7
Sahara Reggae Band (Reggae)
Oak Hollow Festival Park
1841 Eastchester Drive, High Point
JULY 21
Zinc Kings (Piedmont Blues)
High Point Museum & Historical Park
1859 E. Lexington Avenue, High Point
High Point City Lake Park 602 W. Main Street, Jamestown
AUGUST 18
West End Mambo (Latin/Salsa)
Mendenhall Transportation Terminal 220 E. Commerce Avenue, High Point
Arts Splash is presented by the High Point Arts Council in partnership with High Point Parks & Recreation and its many sponsors:City of High Point, Guilford County, North Carolina Arts Council, ArtsGreensboro, KMH Illustrative Design, Kitty and Earl Congdon, Becky Wray, Martha Yarborough, Ann & Jim Morgan. !
6 YES! WEEKLY MAY 24-30, 2023 WWW.YESWEEKLY.COM
PRESS RELEASE PRESS RELEASE
WEEKLY ARTS ROUNDUP] ARTISTS IN RESIDENCY WITH FORSYTH COUNTY PUBLIC LIBRARIES
The Sportscenter Athletic Club is a private membership club dedicated to providing the ultimate athletic and recreational facilities for our members of all ages. Conveniently located in High Point, we provide a wide variety of activities for our members. We're designed to incorporate the total fitness concept for maximum benefits and total enjoyment. We cordially invite all of you to be a part of our athletic facility, while enjoying the membership savings we offer our established corporate accounts.
BY TAJA SEAFUS AND YOSIMAR ALVAREZ
Since beginning our journey in March, we have discovered the lovely communities that each library serves within Forsyth County. There is a big want from each library and that is ART! Every community desires to create in any capacity to expand thinking and crafts skills. Through this program, Taja Seafus and Yosimar Alvarez will be developing their own final projects to be displayed in the Central Library and will provide programming at select library locations to spearhead some new creative programs and activities to be developed and ongoing after the residency.
Taja Seafus will be leading a collaborative painting experience at most of the branches. Each of these paintings will be on 4' x 8' canvases that each library will get to keep as their own personal community mural. Her final project will include a series of bookend model universes that reflect on the city of Arts and Innovation in a unique and artistic way. She hopes as people are viewing through the shelves of the library that they take the time to admire the little things between the cracks of the books. Being one of the first-ever Artists In Residence at the Forsyth County Public Library has been a dream come true! Yosimar had a great time visiting each and every library branch in Forsyth County, and is amazed at all the hidden treasure troves of resources that local libraries o er to their communities. He
has even stumbled upon some great resources that he can use for my own artistic career.
He's so excited to share his final project, Blueprint: The City of Arts & Innovation, with the world later this summer. It's been a labor of love bringing his vision to life but he can't wait to see everyone's reactions. He commended the FCPL for allowing Taja Seafus and him to fully express themselves on this project and maintain creative control over our projects.
He is beyond grateful to have this incredible opportunity. The support and encouragement that I've received in the last few months mean the world to me, and he is beyond grateful to be part of this artistic adventure!
We hope that through our art and hearing each community that we're able to touch the hearts of everyone creatively. Each library is equipped with enough resources for both of us to become successful in our residency. We thank the Arts Council of Winston-Salem and Forsyth County for supporting us. You can catch Taja and Yosimar actively working on their projects at the Central Library in the makerspace.
You can stay up to date on where they will be hosting programming on their instagrams: @thingsby_yosi @doseartistcollective , all of these programs are free and open to the public! For exact dates and more information visit www. forsyth.cc/library/
Explore the natural side of Bethabara by participating in a guided nature walk, taking a hike on the new Kids in Parks Track Trail, making a sun print, and learning about various plants and animals from local organizations.
WWW.YESWEEKLY.COM MAY 24-30, 2023 YES! WEEKLY 7
3811 Samet Dr • HigH Point, nC 27265 • 336.841.0100 FITNESS ROOM • INDOOR TRACK • INDOOR AQUATICS CENTER • OUTDOOR AQUATICS CENTER • RACQUETBALL BASKETBALL • CYCLING • OUTDOOR SAND VOLLEYBALL • INDOOR VOLLEYBALL • AEROBICS • MULTI-PURPOSE ROOM WHIRLPOOL • MASSAGE THERAPY • PROGRAMS & LEAGUES • SWIM TEAMS • WELLNESS PROGRAMS PERSONAL TRAINING • TENNIS COURTS • SAUNA • STEAM ROOM • YOGA • PILATES • FREE FITNESS ASSESSMENTS FREE EQUIPMENT ORIENTATION • NURSERY • TENNIS LESSONS • WIRELESS INTERNET LOUNGE
[
2147 Bethabara Road, Winston Salem, NC www.historicbethabara.org
JUNE 3 1:30 – 4:30 p.m.
SATURDAY,
NATURE'S NEIGHBORS: FLORA, FAUNA, & THE MORAVIANS
is free!
Admission
Proehl Fundraiser Set for June 8
During his 17-year NFL career, Ricky Proehl was one of the most respected wide receivers in the game. He was also one of the most successful, with two Super Bowl rings to show for it. Today he is one of the Triad's most respected entrepreneurs and philanthropists, first for creating Proehlific Park, and second for establishing the P.O.W.E.R. of Play Foundation. The former is a family fitness center and sports complex which includes the area's first inclusive playground for special needs kids. The latter is a 501(c)3 non-profit organization that supports after-school athletic activities and educational programs for latch-key kids and at-risk youth.
"We've learned that by showing a child love, acceptance and respect, that we can, in turn, help change their lives. The Foundation teaches the children in our programs through our core values of Play, Opportunity, Work, Excellence, and Respect. We tell them, 'You can do whatever you
want to do if you surround yourself with good people and make good choices.'"
On June 8, the community will have an opportunity to support Proehl's Foundation and help sustain its mission by attending a "Blue Jeans and Bourbon" fundraiser. The event will take place at Proehlific Park from 6 p.m. until 9 p.m. BBQ will be provided by Sweet Old Bill's of High Point, and Old Nick Williams Distillery will o er up its historic bourbon. Tito's Vodka and Pepsi will also be served. Live music will be performed by Bandemic and local favorite Brody Bett will belt out a few tunes. Attendees can also visit the photo booth and try their hand at axe throwing. As a special treat, several members of the Carolina Panther's first Super Bowl team will be on hand to greet
everyone. And of course, there will be both silent and live auctions featuring some real collector's items.
"We will be auctioning o some autographed items from current and past NFL players. Folks can also bid on tickets for Winston-Salem DASH and Greensboro Grasshopper home games. And there's a chance to win facial services from Dermatology Specialists," said Natasha Hilburn, executive director for the P.O.W.E.R. of Play Foundation.
Individual tickets are $100 and a full table can be purchased for $1,500.
"Proceeds will go directly to providing scholarships for less fortunate children to attend our after-school and summer camps. The funds will also be used for Ricky's Santa's Helpers campaign in which the Foundation will provide Christmas gifts for over 300 foster children during the holidays," said Hilburn.
Tickets are tax deductible and can be purchased online at www.proehlificpark. com.
You can register for the event by clicking on the POWER of Play tab. You can also mail or deliver a check to: Proehlific Park, 4517 Jessup Grove Road, Greensboro, NC 27410. For more information call (336) 665-5233. !
JIM LONGWORTH is the host of Triad Today, airing on Saturdays at 7:30 a.m. on ABC45 (cable channel 7) and Sundays at 11 a.m. on WMYV (cable channel 15) and streaming on WFMY+.
8 YES! WEEKLY MAY 24-30, 2023 WWW.YESWEEKLY.COM
voices SEND YOUR LETTER TO THE EDITOR TO CHANEL@YESWEEKLY.COM
the good guys Playing the Greatest Music of All Time Local News, Weather, Traffic & Sports stream us at wtob980.com PROUD SPONSOR OF The Checkup with Dr. Jon - Wednesdays at 7pm Don Mark's Surfside - Saturdays at 3pm The 70s at SIX with Dave Duncan - Tuesdays at 6pm Winston-Salem's Hometown Station 96.7-FM / 980-AM / 1470-AM / wtob980.com SUPPORT ADVERTISERSNEWSPAPER! IN THIS It's because of them that we are able to bring you arts and entertainment from around the Triad every week!
Jim Longworth Longworth at Large
Hollywood scu e: Charlie Day roasts
fter what will very likely be a brief theatrical release, Fool's Paradise may well find more favor on the small screen. The feature writing/ directing debut of leading man Charlie Day (It's Always Sunny in Philadelphia) was completed in 2018, but its delay in reaching the screen is less due to quality than a concept that is remarkable — but somewhat refreshing — out of step in the contemporary big-buck big-bang movie mentality.
The film is Day's homage to such comedy icons as Charlie Chaplin and Jacques Tati. If the hat he wears isn't quite the bowler of the Little Tramp or the beret of Monsieur Hulot, it's a close enough approximation to make the inference. A more recent inspiration would be Rowan Atkinson's Mr. Bean, as well as Chance, the guileless gardener so brilliantly played by Peter Sellers in Being There (1979). Like those characters, Day's "Latte Pronto" — who speaks nary a word (until the end) — bumbles and stumbles into circumstances beyond his control, utterly confounded by what's transpiring around him yet somehow powerless to escape.
When first glimpsed in a psych ward,
Ahis character condition is described as "medically undefinable." He might be an interesting case study, but because of government cutbacks, he is unceremoniously bused to the middle of Los Angeles and literally dumped on the streets, which turn out to be paved with gold — sort of.
It is there he is glimpsed by a hotshot movie producer (the late Ray Liotta) and whisked to the set of his latest movie, Billy the Kid. The leading man (also played by Day) is a booze-soaked boor who refuses to work, so his lookalike is promptly prepped for his big-screen bow. "Do nothing," Liotta advises. "It works for tons of actors."
Although his first scene requires 20 takes, our hero manages to emerge as a superstar, and Liotta's demand for a "latte — pronto" to a production assistant is assumed to be his discovery's moniker. In quick succession, Latte gets a publicist (an unrestrained Ken Jeong), an agent (Edie Falco), and even a partner in the form of his co-star, a blathering diva named Christiana Dior (Kate Beckinsale), who impetuously beds him, marries him and adopts three children from impoverished third-world countries — before divorcing him, of course.
The Hollywood satire in Fool's Paradise is sometimes obvious, sometimes silly, and sometimes inspired. And if the film doesn't always hit the target — indeed, sometimes it misses badly — there's considerable compensation in the starstudded cast, which also includes Adrien Brody as Latte's reckless co-star (who
describes himself as a "half-method" actor), Jason Sudeikis and Steve Coulter as domineering directors, Common as a former action icon-turned-homeless sage, Jason Bateman, Jimmi Simpson, Jillian Bell, Alanna Ubach, Day's real-life wife (and It's Always Sunny in Philadelphia) Mary Elizabeth Ellis, and John Malkovich as some sort of tycoon whose teethgnashing tantrum unmistakably echoes Ned Beatty's similar (and Oscar-nominated) rant in Network (1976).
The film's novelty tends to lose steam around the midpoint, and Day's attempts to inject pathos into the proceedings — shades of Tati and Chaplin once more — seem rather forced, but there's no mistaking his noble attempt. If Fool s Paradise is a failure, it's certainly an interesting and well-intentioned one. The film is not without its share of flaws, but it's swinging away at every turn. For that, Day deserves some respect. !
See MARK BURGER's reviews of current movies. © 2023, Mark Burger.
WWW.YESWEEKLY.COM MAY 24-30, 2023 YES! WEEKLY 9
flicks
SCREEN IT!
Tinseltown in Fool's Paradise
Mark Burger
FINE FOOD, NO FUSS. 285 W 4th Street Winston-Salem, NC HOURS: Sun-Thu 11-9 | Fri & Sat 11-11 | Tue Closed WWW.HEFFSBURGERCLUB.COM AMSTAR CINEMAS 18 - FOUR SEASONS STATION 2700 Vanstory St, Suite A, Greensboro / (336) 855-2926 THE GRAND 18 - WINSTON-SALEM 5601 University Parkway, Winston-Salem / (336) 767-1310 www.amstarcinemas.com THEATRE OF MOVIE REVIEWS PRESENTED BY DELIVERING THE HEADLINES YOU WANT TO READ! DON'T MISS A STORY! SIGN UP FOR OUR NEWSLETTERS!
Contributor
BY THE EDITORS AT ANDREWS MCMEEL SYNDICATION
NEWS YOU CAN USE
Not a moment too soon, Oscar Mayer announced on May 17 that it is changing the name of its iconic Wienermobile to the Frankmobile, CNN reported. The company says the name change "pays homage" to its new recipe for hot dogs, which will roll out this summer. Uh-huh. A company spokesperson said the change is a test; they'll have "to see if it cuts the mustard" with fans. The Wienermobile first appeared in 1936; 23 of the eye-catching vehicles now travel around the country.
EXTREME MEASURES
In vino, vie ... or something like that. Lillian Ip of Cheltenham, Australia, was stranded in the country's remote bushland for five days in late April after she took a wrong turn and became stuck in mud, United Press International reported. Sgt. Martin Torpey of the Wodonga police said Ip had planned just a day trip, "so she had taken a couple of snacks and lollies with her, but no water. The only liquid Lillian, who doesn't drink, had with her was a bottle of wine she had bought as a gift for her mother." Without cell service, Ip couldn't call for help. Her family notified police about her absence, and a four-day search over the region included helicopters. Finally, Ip was spotted waving her arms, and police were directed to her location. "I thought I was going to die there," she said.
UNCLEAR ON THE CONCEPT
When cake-baker Brianna Romero of El Paso, Texas, got an order for a birthday cake this spring, she was on board, NBC New York reported on May 10. The customer wanted an emo cake, so Romero put her newly perfected black icing to the test and constructed the confection. Before she delivered it, she said, she asked the client if they wanted a number on the cake. "Yes," the client answered, "it's for my granddaughter and she's turning 4." Romero "thought it was a little bit weird ... but maybe she just likes 'Wednesday' or something like that." Still, wanting to cover her bases, she asked the client for the theme of the party. When she got the answer — "Sesame Street" — it all became clear. "I misread emo and it says 'Elmo cake.'" Romero rushed to a local grocery, where the bakery topped the cake with an Elmo image; Romero gave the cake to the client for free. Social media ate the story up, with more than 10 million views on Twitter.
BRIGHT IDEA
Students will go to just about any lengths to get out of a test — even outer space. So it was in Hemlock, Michigan, on May 16, when an enterprising student reported an alien invasion to avoid a math test, according to KTVZ-TV. The student reported that ETs came from the skies in flying saucers and landed on the playground, and the rumors quickly began circulating amongst the student body on social media. But Superintendent Don Killingbeck wasn't having it: "We have thoroughly investigated the situation, and there is no evidence of any alien activity on our school grounds," he said. The prankster has been disciplined, he added.
CHEEKY
British IBM IT professional Ian Cli ord, 50, has not worked since September 2008 as he battled mental-health issues and stage 4 leukemia, Business Insider reported. Cli ord has been on sick leave for 15 years, collecting a salary of almost $68,000 per year after reaching an agreement with IBM in 2013. But in February 2022, Cli ord testified in an employment tribunal that he had been treated unfairly because he hadn't had a salary increase since the 2013 agreement went into place. He argued that inflation was causing his income to "wither" and sought a pay raise of 2.5%. "Your mortgage doesn't go down because you are sick," he noted. This spring, Paul Housego, an employment judge, rejected Cli ord's argument, saying Cli ord was treated more favorably than others because he was being paid without having to work. Cli ord plans to appeal.
FIELD REPORT
On May 9, o cers from Boone County and Watauga County, North Carolina, tried to chase down Joshua Minton, 34, after he was pulled over for reckless driving, CBS News reported. Minton ran into an "undeveloped area," where law enforcement got an unlikely helping ... hoof. Cows in the field "quickly assisted our o cers by leading them directly to where the suspect was hiding," police announced in a Facebook post. "The cows communicated with the o cers as best they could and finally just had the o cers follow them to the suspect's location." Minton was arrested on multiple charges. !
©2023 Andrews McMeel Universal
10 YES! WEEKLY MAY 24-30, 2023 WWW.YESWEEKLY.COM leisure
[NEWS OF THE WEIRD]
B oone Sunrise ROTARY
5 Year, in Paris
6 Pilsners, e.g.
7 Arena section
8 Mined metals
9 "Ni-i-i-ice!"
10 Spurs' gp.
11 Website for finding homestays
12 Lazy or useless
13 Refuses to
14 Table support
15 Old Testament prophet
16 Steam locomotive, in old lingo
17 Listen supportively
18 Dawdles
24 Show clearly
25 Heap affection (on)
30 Swung sticks
32 Generational treasures
33 "— talk?" (Joan Rivers catchphrase) 34 Prefix with discrimination 35 — -cone
38 Europe-Asia border river
39 "Don't — didn't warn you!"
40 Runner or writer Packer
41 Conifers with red arils 43 Israelites 46 Old TV's "— Na Na" 47 Basil or sage
www.Y esweeklY.coM MAY 24-30, 2023 YES! WEEKLY 11 See the full schedule and purchase tickets at www.discoturkeys.com SAT, 5/27 @ 6:30PM VS. UWHARRIE WAMPUS CATS Truist Stadium / Winston-Salem Tickets $9 in Advance / $10 at the Gate HOME OPENER! FRI 6/9 @ 6:30PM vs. Wake Forest Fungo @ Truist Stadium SAT 6/10 @ 6:30PM vs. Uwharrie Wampus Cats @ Truist Stadium UPCOMING GAMES
12
15
19
20
21
22
23
steeds
26
desire 27 Ending
cyan28 Turns sharply 29 Winter footwear item 30 Styx and The Stones 31 More suspicious 33 Inclined positions 35 "Da Ali G Show" star — Baron Cohen 36 Taken in food 37 Women's suffragist keeping an apiary? 42 I, to Freud 44 Speak wildly 45 "Absolutely not!" 46 "Dallas" actress fancying blue birds? 53 Lumber tool 54 Underworld 55 Disprove 56 Otherwise called, in brief 57 Some city planners 60 Big, ornate cupboard 62 Send off 63 Historic time 64 Tuskegee University founder steeping beverages? 71 Kitten's call 72 Gal pal, in Paris
Receptacle
sink 75 Trees
wood 78 Performed 79 Car parker 82 Road runner 83 Fruit drink 84 "Hidden Figures" actress growing podded vegetables? 87 Placed in a carafe 91 "Point taken"
— Lanka 93 Sci-fi writer going on cruises?
Split-off religions 102 New Hampshire city 103 Quiet spells 104 Govt. aid for a start-up 106 Ballet dancer's rail 107 Lamarr of old films 108 Coup — (overthrow) 110 Rosemary player Farrow 111 "SOS" quartet 112 "Gone With the Wind" producer piling up debt? 116 Hog's food 117 "Is" pluralized 118 One ousted 119 Have a strong desire 120 Voluptuous 121 Have a strong desire
Deep bows of respect 123 They precede omegas
ACROSS 1 Jacob bought his birthright 5 City in Pennsylvania
Hooting avian
Factory type
Pibb — (soda brand)
Kenya's capital
Foot digit
Vicinity
U.S. president ordering
to turn right?
Have a strong
for
73
in a kitchen
with very light
92
98
122
DOWN
1 Many an alimony recipient
Old Egypt-Syr.
2 Sports domes 3 Haul in 4
alliance
48
49 Razz 50 Tibetan monk 51 Pair for the slopes 52 Sacred vow 57 Summits 58 Assns. 59 Novelist Hawthorne 61 Big furniture retailer 62 She baas 65 "And there you have it!" 66 Muslim ruler 67 Verdi opera 68 It's a thought 69 Musical work 70 Post-WWII alliance 74 Prefix with discrimination 75 "Ali — and the Forty Thieves" 76 Cutely nerdy, in slang 77 Format for presenting films in video form 79 Stamps on passports 80 Copycat 81 Onion relative 84 NFL goals 85 Jack's hill-climbing partner 86 Counterfeit 88 Remedial regimen 89 Debussy's "Clair de —" 90 Before, to Browning 94 High dice roll 95 Quattro carmaker 96 Astronomer Tombaugh and aviator Cessna 97 Value highly 99 Funnies 100 Meditative Chinese martial art 101 Some reptiles 105 Cubes of hay 106 Perch's kin 107 Rabbit's kin 108 Ten: Prefix 109 This, in Spain 112 24-hour span 113 Lab eggs 114 Actor Wheaton 115 Short snooze [weekly sudoku] [king crossword]
Sailor's saint
INITIAL WORDS
A Stand-Up Guy: Nationally acclaimed actor, comedian, and producer returns to The Comedy Zone
Tommy Davidson is a stand-up guy and has been for quite some time now.
The multi-faceted artist feels most comfortable on stage, making others laugh.
"All I need is a microphone. It's not dependent on artists. I don't need another actor there to read the parts. I don't need to have musicians around me to make the song work," he explained. "I just stand there and take what's in my soul or my mind and push it out my mouth and people find that funny. It's very entertaining. It's a gift."
That's exactly what he plans to do this weekend at The Comedy Zone, located at 1126 S. Holden Road in Greensboro. The show runs from Friday to Sunday evening.
Davidson has been doing stand-up since he was a kid, so he's had his fair share of practice.
"My mom used to take me on her busi-
ness trips sometimes and she'd just stand me in front of the people and I'd just start talking. I knew how to mimic commercials and I knew how to mimic every singer. I was really smart in that way."
He's come a long way since then. Proclaiming himself to be one of the most popular comedians in America, the multigenerational comedian has had his fair share of experiences.
"For the last 30 years I've been on top of the four or five genres in entertainment: stand-up comedy, television, animation, music, producing. All of that."
Davidson started his career as a standup comedian in Washington DC and was first booked as the opening act for Patti LaBelle, Kenny G, and Luther Vandross. Davidson has appeared in Partners in Crime, starred in the groundbreaking sketch comedy series In Living Color, Spike Lee's Bamboozled, Juwanna Mann, Ace Ventura II: When Nature Calls, and Strictly Business
He's had three Showtime specials: On Strength of New York, Illin' in Philly, and Takin' it to DC. Davidson also hosted and starred in the network's Chocolate Sundaes Comedy Show, as well as three seasons of ABC's Vacation Creation.
He has starred in Disney Channel's animated series The Proud Family (2001-05) and recently returned to topline their new hit, The Proud Family: Louder and Prouder (Disney +). Other recent guest starring credits include the CBS comedy series The Neighborhood, VH1's A Black Lady Sketch Show; the Nick Cannon-directed Miracles Across 125th Street, BET+'s The Ms. Pat Show, and the Netflix special Sarah Cooper: Everything's Fine
Davidson voiced the series regular role of Cream Corn in the Adult Swim actioncomedy spoof Black Dynamite, and has made multiple guest appearances on shows like MTV's Wild 'N Out, BET's Real Husbands of Hollywood, and ABC's Celebrity Wife Swap. He also recently headlined The O Color Comedy Tour with Keenan Ivory Wayans, Shawn Wayans, and David Alan Grier, and co-headlines with Katt Williams, Mike Epps, and Martin Lawrence to sell out large venue audiences, according to the bio on his website.
Davidson attributes his longstanding success to love and faith.
"There's just a lot of people from the very start who took interest in me and
loved me," he said. "The business part of it has everything to do with resilience, persistence, and a whole lot of faith. Faith when I didn't even really know what it really was. In the early stages it was about believing and believing got me into Hollywood. Trust and faith got me through Hollywood."
Davidson speaks about his life, navigating an interracial adoption and Hollywood in his book "Living in Color: What's Funny about Me," published by Kensington Books in 2020. The personal memoir recounts his triumphs having been abandoned as an infant, adopted and raised by a Caucasian family in Washington DC during the Civil Rights Movement, his sustainability in Hollywood, and his experience with race in the US.
"I guess I'm Black and white at the same time. I was abandoned in the trash in 1963 by a Black woman and then found by a white woman. I ended up on a show called In Living Color and my book is called 'Living in Color.' I think we are all living in color."
Davidson said that navigating his adoption was an experience within itself.
"I didn't have a choice about knowing what I was but when I found out I had to study it. I had to look at the world and say 'Where does Africa fall into all of this' to be able to understand what Black actually is. It is just as beautiful as the Asian world, the Latin world, or any other culture. We are not outside of humanity
but we are all a part of humanity."
Davidson encourages those looking to join the world of stand-up comedy to perfect the craft and live a little.
"In order to do comedy, you need all the things it takes. Watch a lot of comedy, listen to what people are telling you and, if you think you're ready, run to the stage," he said. "I didn't get into stand-up comedy until I was 18. Comedy is not the easiest thing to do in the world but then again, nothing is."
Most recently Davidson has established himself as a smooth jazz vocalist and is working on his production company. His music duets include "Sweet Reunion" with multi-Grammy winner Dave Koz, I Know with saxophonist Richard Elliott to name a few. He just finished his third single, "Stronger," with Earth Wind & Fire.
"I want to make sure that the young people have the same positive surroundings and the same positive information and influences presented to them," Davidson said. "I finally got to the point where I get to do what I want to do and what I want to do is make people happy. I want to make people happy with what I do.
For tickets and show times, visit www. thecomedyzone.com. !
12 YES! WEEKLY MAY 24-30, 2023 WWW.YESWEEKLY.COM feature
CHANEL DAVIS is the current editor of YES! Weekly and graduated from N.C. A&T S.U. in 2011 with a degree in Journalism and Mass Communications. She's worked at daily and weekly newspapers in the Triad region.
Chanel Davis Editor
Tommy Davidson attending Byron's Oscar Party this year.
www.Y esweeklY.coM MAY 24-30, 2023 YES! WEEKLY 13 PWRcell, Generac's fully-integrated solar + battery storage system, stores solar energy that can power your whole home during utility power outages and save you money on your electric bill. $0 DOWN FINANCING OPTIONS!** Prepare for Power Outages & Save Money REQUEST A FREE QUOTE! ACT NOW TO RECEIVE A $300 SPECIAL OFFER!* (844) 618-0433 *O er value when purchased at retail. **Financing available through authorized Generac partners. Solar panels sold separately.
Faculty fears administration plans to turn UNCG into a trade school
"We educate the nurses, teachers, accountants, small-business owners, and other professionals who fuel the engine of prosperity across the state," begins UNC Greensboro's "Reinvention and Innovation" website, which describes the university as "Innovating Our Way Out" of a financial crisis created by shrinking enrollment.
Some faculty fear it's abandoning core values by "re-inventing" itself as a trade school, an objective first expressed in 2013 by former governor Pat McCrory, who said that university funding should not be "based on how many butts in seats, but how many of those butts can get jobs."
Of the two local institutions in the UNC system designated doctoral/ research universities by the American Council on Education, only NC A&T is increasing funding for graduate studies.
"We are expanding our grad programs and adding new ones," wrote one A&T professor, who also requested anonymity. "A&T is all fired up about becoming Research I, which is a Carnegie rating that ranks universities. Faculty here have received bonuses and are getting more support in general to become a major institution."
The opposite is happening at UNCG, according to associate professor of history Mark Elliott, vice president of the UNCG chapter of the American Association of University Professors, who described UNCG's nationally acclaimed grad programs as "contracting rather than expanding."
"Starting in 2020, we hit some losses of students and are doing our best to try and figure out why and stop the bleeding."
This crisis, said Elliott, is exacerbated by the Board of Governors.
"Their new spending formula only rewards campuses that are growing their undergraduate enrollment, whereas most of our growth has historically been in graduate programs. Our administration wants to adjust by cutting graduate
programs and we're all freaking out."
Despite the cuts, alleged Elliott, "highly-paid administrators continue to receive bonuses and raises despite their poor performance."
Spoma Jovanovic, who retired last August from UNCG's Department of Communication Studies, agrees.
"The pattern over the last many, many years has been to give huge raises to administrators and paltry ones to faculty and staff."
This has led to what Elliott describes as a "mass exodus, with science and humanities professors not being replaced the way they are in the university's preprofessional programs."
Jovanovic said that the current budget crunch dates back to 2008. "Since then, the strategy has been to hire more, and more expensive, enrollment professionals, more staff, and more administrators." She also expressed skepticism about the expensive recreation center that opened on Gate City Boulevard in the fall of 2016.
"There was tremendous pushback by many faculty about the cost passed on to students. If a new recreation center was necessary (something for which there was scant evidence, unless you count the self-serving study by the company that built it), perhaps the scale and focus should be changed to address the entire UNCG student population
rather than elite athletes."
Other veteran faculty members criticized what they characterize as a de-emphasis of traditional Arts and Sciences in favor of programs they call "flash in the pan."
In February 2022, the University announced what its press release called "a multi-faceted set of initiatives to seize the growing demand among current and prospective students for a holistic approach to the booming world of E-sports."
A year later, that boom has become a bust, according to the May 20 New York Times article " The E-Sports World Is Starting to Teeter ," which reported that owners of e-sports teams are laying off employees, ending contracts with star players, and selling their teams at a loss.
"There's a real moral crisis among the faculty," said Elliott. "I think one of the worst decisions administration has made is that programs in which a Master's is a terminal degree, meaning there is no Ph.D., cannot fund their graduate students. They will now depend on students paying their own way, with no assistantships."
Provost and executive vice-chancellor Debbie Storrs recruited two years ago from the University of North Dakota, denies assistantships have been eliminated for terminal master's degrees, but acknowledged that "due to budget
reductions which all units and divisions faced, there was a reduction to the graduate stipend budget," and that the remaining funding has been "prioritized for students directly involved in teaching and other important pedagogical activities."
One of UNCG's smallest but most prestigious programs is the Master of Fine Arts in Creative Writing. Its most notable graduate may be Kelly Link, whom "The Sandman " creator Neil Gaiman calls "a national treasure," and whose 2017 collection "Get in Trouble" was a Pulitzer finalist. In 2018, Link was awarded a MacArthur Foundation "Genius" grant.
While Link was in the program, she worked on the Greensboro Review , one of the nation's oldest and most distinguished literary magazines. Storrs stated that "the College's Advancement team also has been working with the creative writing program to identify philanthropic support for the Greensboro Review ."
Julie Funderburk, associate professor of creative writing at Queen's University of Charlotte and 1994 alum of the UNCG writing program, said that the Greensboro Review is needed.
"The Greensboro Review is valuable not only as a learning lab for student editors but also its contribution to the national literary landscape. This magazine is an important way the program attracts new students. What it brings to UNCG has more value than what will be recouped by more cuts to such a small but important program."
Via email, Storrs stated that the Board of Governors has prioritized teaching over other academic endeavors.
"At UNCG, deans and chairs are responsible for assigning differential teaching loads for faculty with consideration of programmatic instructional needs and their budgets. They also consider faculty members' research/ creative activity, service, and outreach activities which are critical to our mission, inform our teaching, and make important contributions to the community, state, and nation. Given our budget realities due to declining enrollments and the new funding formula, differential teaching loads provide chairs and deans with the ability to address our core instructional needs."
14 YES! WEEKLY MAY 24-30, 2023 WWW.YESWEEKLY.COM
Ian McDowell Contributor
Debbie Storrs
Multiple faculty members say that Storrs' claim that "deans and chairs are responsible for assigning differential teaching loads" is no longer true, as this autonomy has been taken away and faculty can no longer be given a lighter course load while they are doing research that goes above and beyond their positions. They counter that enrollment is not down in all departments, and ask why it's necessary to review those that are functioning well and have increased enrollment.
They also note that increasing teaching loads does not produce more students, and question why administrators have not taken responsibility for their role in declining enrolments, which they allege was anticipated. "Why are faculty paying for the incompetence of administration?" asked one.
"We are engaging in a comprehensive review of all academic programs as is best practice to ensure the academic o erings are aligned with our mission, student demand, and industry and economic needs of the state," wrote Storrs in an email. "We are also reviewing our academic portfolio due to our declining enrollments. A faculty-led committee is developing rubrics to evaluate programs. The review process will inform future decisions."
Elliott believes that those decisions "will focus on cutting a lot of graduate programs," as however much the provost may state she values them, "they are not respected by the Board of Governors."
Which, Elliott alleged, "also penalizes schools that have a lot of debt or in which students take a lot of time to earn their degrees."
In 2018-19, US News & World Report ranked UNCG "number one in the state for social mobility" specifically because so many of its students are either working full-time or have financial aid.

"So, the very thing that got us praised nationally gets us targeted in Raleigh. They say they're rewarding campuses which lower their student debt and decrease their time to graduate, but as both our provost and chancellor have stated, this punishes students for being poor. We have an extraordinary number of students who are working while going to school. That's not going away unless we increase scholarships based on financial need."
Elliott said he has hopes for the independent mission study being conducted by UNCG chapter of the American Association of University Professors.
"We've hired an outside auditor to do
an analysis of UNCG's budget and explain exactly what our budget situation is and whether or not we are in as dire a situation as the administration has suggested necessitating cuts. I don't doubt we're in a bad financial situation, but I think it's been exaggerated. We hope to have a report to answer a bunch of what
for now are just questions, and to have it done before the Fall semester. So, stay tuned, this is a story in development." !

IAN MCDOWELL is the author of two published novels, numerous anthologized short stories, and a whole lot of nonfiction and journalism, some of which he's proud of and none of which he's ashamed of.
WWW.YESWEEKLY.COM MAY 24-30, 2023 YES! WEEKLY 15
JUNE 3 536 FARRAGUT ST , GREENSBORO, NC | SAINTSANDSINNERSTAVERN.COM | SUNDAYS - NOON - 12AM | TUE-THU 2PM - 12AM | FRI & SAT NOON - 12AM HEADLINER
SATURDAY,
OPENING BANDS: Lisa Kyle & The Fleetwoods and Carol's Posse
GATES OPEN @ 1PM ALL DAY EVENT WITH 3 BANDS, VENDORS, & FOOD TRUCKS
TICKETS ON SALE THROUGH EVENTBRITE! Tickets $15 in advance $20 at the door
Matt Walsh is Straight Outta Dunn
Hotamighty, y'all!
Matt Walsh keeps moving a new record, "Straight Outta Dunn" out May 30.
O ering both homage to the mighty Link Wray and a look back at his own career, "'Straight Outta Dunn' feels like a summertime album and I've always wanted to release a record in the summer," Walsh said, musing his first foray into the "concept album."
With summertime and the experiences of spending almost 30 years as a professional musician, Walsh is hitting his stride.
"I became a homeowner, got engaged, and have been playing out and creating when I want to instead of feeling like I have to," he said, with a smile toward his fiancee Kelly and their gnarly little Brussels Gri on, Sho-bud. "I'm at a point in my career where I don't feel like I have to prove myself, I can take my foot o the gas and enjoy what I've worked hard to build."
"I find that when I do live shows now that they're more of an event for me personally," he continued. "I play better and
with more fire versus the constant night after night of what becomes the groundhog day of live shows."
And while Walsh has taken time o the road, he's hardly been taking it easy. A mover through — and — through, and an entertainer at his core, Walsh's creativity spans the media landscape: filmmaker, actor, comedic booze-hound connoisseur.
"I actually wanted to go to film school as a teenager, I never knew I'd dabble so much in music and become a professional musician," he explained. "But I'm glad that my music has provided the vehicle to drive that part of my artistic interests."
"One of the best things I've done over the past few years is merging my characters and comedy with my music," he said. "Not worrying about making a fool out of myself rather than being a stoic musician has worked tremendously for me."
With a penchant for the unscripted, spontaneous way of life, Walsh continues filming a variety of series sketches and music videos — some with more connection to reality than others through a cast of oddball characters. "Not being on the road gives me the time to focus on output without burning out and in my mind a show lasts for two hours, a song or a film is forever — so that's where I invest."
Music remains a principal character within that investment — though Walsh's portfolio is flush with irreverent, exagger-
ated personalities. There's "Butch Light" and his "Cookin and Butchin'" YouTube cooking show series — featuring questionable culinary advice with a certain Flordian flair. Based on Walsh's dad, who's been a "Florida man" since before the phrase was coined. "He actually lives in Florida," Walsh said, "and Butch is every Oakley sunglass-wearing, tree-cutter, fisherman redneck looking for the next good time."
And then there select members of the Hardwood clan, a family Walsh channels most often through his "manager" Buddy Hardwood and Buddy's father, Chet. Stumblin' and screamin', in their own varieties of drunken southern draw — the Hardwoods expound sleazy swagger and a lot of shoutin' in video skits ranging from fabricated hot takes to the roadie werewolves explored in Walsh's catalog of mockumentaries and serious musical series.
A storyteller in songs and practice, Walsh drops the acts in his latest "Shiloh Saloon Stories," a sort of bar room confessional filmed in his own little private basement bar in Statesville. Over a beer and a smoke, Walsh delves into memories of real-life antics and experiences on the road. Episodes explore tales of life in a town haunted by a serial killer, to hanging and playing with famous Bluesmen. "There's also the time Wee-Man crashed
my show, or my infamous TV commercial, this crazy dentist," he explained.
"Most musicians or public figures don't share too much of what happens behind the scenes and they definitely don't include the things that are less than flattering moments in their journey," he continued. "Folks love a spectacle and a peak behind the curtain."
Not one to shy from spectacle, his pandemic-era talk show the "Friday Nite Gamble" welcomed guests into a wild attic world of musical interludes, prizewheel and all the Clubtails one could drink. "Like everyone else, I had no idea how long the shutdown would last or what to do," Walsh explained of his foray as a night-show host. "I knew I didn't want to play on Facebook in pajamas."
Running nearly 100 episodes over four seasons, the Gamble, a blended variety and talk show, with Walsh performing as himself, the Hardwoods, and a handful of characters — with an outrageous (and inebriated) co-host to match — alongside a weekly special guest, hootin', hollerin' and Hotamightyin' the night away.
"I had a lot of fun dressing up and putting the guests on the spot," Walsh said, "especially if they were the serious artsy type." The first season featured guests like Justin Clyde Williams, Mason Keck, Casey Noel, Betina Bullard, Andrew Massey, Momma, Molasses, Jamie Trollinger, Emily
16 YES! WEEKLY MAY 24-30, 2023 WWW.YESWEEKLY.COM
HEAR IT! tunes
Katei Cranford
Contributor
Stewart, Drew Foust, Whiskey Foxtrot (Seth Williams and Sam Foster returned in season 2), Chuck Cotton, Tad Walters, started with Raymond Brooks.
Yours truly appeared in the first episode of season two (and for the "one-year anniversary" episode). That season also hosted the likes of the late "Hurricane" Bob Travers, Logan Fritz, Jason Moss & The Hosses, Will Easter, Tom Troyer, Michael Blind-Dog Gatewood, Bob Tarlton, Laura Jane Vincent, Royal Jelly, John Howie Jr., Nikki Morgan, Mason Via, and Colin Cutler stopped by in season three, and Quinn & Allen Crowe, Earl Snipes, Mark Harrison, and The Chuck Dale Smith Band rounded the final season four.
The Gamble closed as the world opened up, but Walsh continues beyond the spectacle — talking shop in his "Out of Control Vintage'' series that features "vintage guitars and equipment that musicians can look for to buy without selling everything they own," Walsh said. "You'll probably never see a 1952 Telecaster on the show, but you'll probably come across a 1964 Silvertone that has the vintage feel and vibe or a 1946 National amp that can rival a 1957 Tweed Deluxe for a fraction of the price."
And then there's the pastoral "Field Recordings" he puts out — for the love of playing obscure Blues songs and the lure of pleasing the algorithm. "It's a fun segment that doesn't take much production and it 'reels' folks in," he said, with a side-eye toward social media. Filmed in his literal pasture, the name is both a matter-of-fact and a nod to the work of Alan Lomax.
Across his streams of series and content, Walsh maintains artistry — algorithms be damned. "AI is on the horizon which I think will swallow the last of our humanity," he said, musing both ire and wonder at the expansive e ect of social media. And while his latest album mostly reflects on his life as a musician, the first
single, "Counting Sheep," explores ideas of mediocrity and a certain sort of pervasive societal gullibility growing online.
Despite the sort of downer influence, "Counting Sheep" takes on a noticeable, albeit unintentional, pop sound. "I never think about the genre of a song or try to sculpt one to a specific sound," Walsh explained. "If it sounds good and has soul then I go with it." That notion carries over in the second single, "I Hit the Bank," on which Walsh serves a sort of Beatles-vibe.
"The tracks capture every period of my musical output and roll them into a new sound," he said. "There's a big return to Blues but there are heavy rockers, acoustic Americana with Bluegrass leaning, brooding R&B, soulful Pop, and Zydeco."
But it's the rumble of Link Wray that resonates most through the record. Captured in both the spirit of the album, and the upcoming single of the same name, "Straight Outta Dunn" honors the life of a musician, the life of Wray himself, and Walsh's early days playing honky tonks and hole-in-the-wall bars.
"I've been a Link Wray fan since I was 13 -years old," Walsh said, relaying Wray's influence on both his technique and "don't give a rat's ass" attitude. Walsh sees those elements as having helped build the career he's happy to explore in his music. "I've been fortunate to be a professional entertainer for almost three decades and I'm very grateful for all of it, the experience, fans, and any opportunity to perform."
"Straight Outta Dunn" comes out May 30. Walsh will celebrate with a release show at Red Bu alo Brewing Co. in Statesville on June 2. Season two of Shiloh Saloon Stories will premier over the summer. Visit his MattWalshMusic YouTube channel for more. !
KATEI CRANFORD is a Triad music nerd who enjoys spotlighting artists and events.
Weekly Specials
Band Schedule
WWW.YESWEEKLY.COM MAY 24-30, 2023 YES! WEEKLY 17
MON: $2 Domestic Bottles & All Burgers $9.99 TUE: 1/2 Price Wine | WED: $3 Draft THU: $6 Bud Light Pitchers & $3 Fireball
JUNE 1 Metro Jerthro's VOTED BEST BURGER IN HIGH POINT DURING EAT AND DRINK BURGER WEEK VOTED BEST RIBS IN THE TRIAD! YES!WEEKLY S READERSCHOICE THETRIAD'SBEST 2021 1232 NORTH MAIN STREET, HIGH POINT, NC 27262 WWW.SWEETOLDBILLS.COM | (336) 807-1476 MONDAY-THURSDAY 11AM-10 PM | FRIDAY-SATURDAY 11AM-11PM SUNDAY 11AM-8PM | BRUNCH 11AM-2PM
ASHEBORO
Four SaintS BrEwing
218 South Fayetteville St. | 336.610.3722
www.foursaintsbrewing.com
thursdays: taproom trivia
Fridays: Music Bingo
May 27: william nesmith
Jun 24: 80's unplugged
CARBORRO
Cat'S CradlE
300 E Main St | 919.967.9053
www.catscradle.com
May 27: Backseat lovers
May 27: thrice
May 27: westerman
May 28: K. Flay
May 28: John C. Clark Jr. Celebration of life
May 28: Panchiko
May 28: the Crystal Casino Band
May 30-31: indigo de Souza
May 31: la luz
Jun 1: into the Fog
Jun 2l gEEKEd, Kal Marks, Cor de lux, tongues of Fire
Jun 3: the gone ghosts, Heat Preacher, Charles latham and the Borrowed Band
Jun 5: Fenne lily and Christian lee Hutson
Jun 5: Subhumans
Jun 7: ax and the Hatchetmen
Jun 8: declan McKenna
Jun 8: dave Hause Mermaid
Jun 9: Cracker
Jun 9: glove
Jun 10: Quadeca, quickly, quickly
Jun 10: reggae reunion
Jun 10: tank and the Bangas
Jun 14: black midi
Jun 14: nrBQ
Jun 16: wednesday
Jun 17: neptune
Jun 20: Shamar allen
Jun 21: l'rain
Jun 21: Protomartyr
Jun 22: glare, alien Boy
CHARlOttE
BoJanglES ColiSEuM
2700 E Independence Blvd | 704.372.3600
www.boplex.com
May 26: ramon ayala
Jun 17: tink admat
Jun 24: grupo Frontera El Comienzo tour
Jun 26: tori amos
tHE FillMorE
1000 NC Music Factory Blvd | 704.916.8970
www.livenation.com
May 25: Bryson tiller
May 25: Badflower
May 26: greg Puciato
May 26: the Backseat lovers
May 27: grandson & K.Flay
May 31: Eladio Carrion
Jun 4: Bones, Xavier wulf, Eddy Baker
Jun 4: Palace
Jun 6: Yong guk
Jun 7: Sam Morril
Jun 7: the 502s
Jun 8: Big wreck
Jun 9: nick lutsko & the $100K Band
Jun 9: Caifanes
Jun 14: Bastille
PnC MuSiC Pavilion
707 Pavilion Blvd | 704.549.1292
www.livenation.com
May 30: dead & Compamy
Jun 17: dierks Bentley
Jun 24: weezer, Future islands & Joyce Manor
Jun 27: Big time rush, Max & Jax
Jun 28: Shania twain
SKYla CrEdit union
aMPHitHEatrE
former Charlotte Metro Credit Union Amphitheatre
820 Hamilton St | 704.549.5555
www.livenation.com
May 30: ryan adams & the Cardinals
SPECtruM CEntEr
333 E Trade St | 704.688.9000
www.spectrumcentercharlotte.com
Jun 9: Charlotte r&B Experience 2023
Jun 30: Banda MS
ClEmmOnS
villagE SQuarE
taP HouSE
6000 Meadowbrook Mall Ct | 336.448.5330
www.facebook.com/vstaphouse
May 26: vinyl tap
May 27: Hedtrip
Jun 1: James vincent Carroll
Jun 2: lasater union
Jun 3: Zack Brock & the good intentions
Jun 8: anna Mertson
Jun 10: ross Coppley
Jun 16: Sprockett
duRHAm
Carolina tHEatrE
309 W Morgan St | 919.560.3030
www.carolinatheatre.org
Jun 5: Happy together tour
Jun 12: toad the wet Sprokect
Jun 13: Menopause the Musical
Jun 18: Floyd nation: Experience
Pink Floyd
Jun 22: rodrigo y gabriela
Jun 27: Ziggy Marley
dPaC
123 Vivian St | 919.680.2787
www.dpacnc.com
May 30-Jun 4: 1776
Jun 6-7: Bluey's Big Play
Jun 8: indigo girls with Full Band
Jun 9: Shane gillis
Jun 14: Styx
Jun 15: larry the Cable guy
Jun 17: House of Cheer
ElKIn
rEEvES tHEatEr
129 W Main St | 336.258.8240
www.reevestheater.com
wednesdays: reeves open Mic
Fourth thursdays: old-time Jam
May 26: Jack riggs & lee Spears
May 27: darin & Brooke aldridge
May 24: Fiddle dee dee
Jun 2: For the love of doc
Jun 10: tinsley Ellis
Jun 17: the Malpass Brothers
Jun 23: daShawn Hickman
Jun 24: reeves House Band's Big Blues night w/ Seth walker
gREEnSBORO
Barn dinnEr tHEatrE
120 Stage Coach Tr. | 336.292.2211
www.barndinner.com
apr 22- May 27: the Sweet delilah
Swim Club
Jun 3- Jul 15: legends diner: a Musical tribute
Carolina tHEatrE
310 S. Greene Street | 336.333.2605
www.carolinatheatre.com
May 27: Mellencougar: John Mellencamp tribute
Jun 3: adam Ezra
Jun 16: liam Purcell & Cane Mill road
Jun 24: Maritzada
CHar Bar no. 7
3724 Lawndale Dr. | 336.545.5555
www.charbar7.com
May 25: Kelsey Hurley
CoMEdY ZonE
1126 S Holden Rd | 336.333.1034
www.thecomedyzone.com
May 26-28: tommy davidson
Jun 2-3: guy torry
Jun 4: the Christi Show
Jun 5: Sam Morril
Jun 9-11: Capone
Jun 23-25: Jon ree[
Jun 30-Jul 1: Burpie
CoMMon groundS
602 S Elm Ave | 336.698.388
www.facebook.com/CommonGroundsGreensboro
Jun 7: Eli lev
Jun 14: Bryan Bielanski
ConE dEniM
117 S Elm St | 336.378.9646
www.cdecgreensboro.com
upcoming EvEnts
May 24: Icarus
May 25: Tanto
May 26: Shame Gang
May 27: Slow Teeth w/ No One Mine
May 28: Wyatt Easterling and The Modern Day Drifters w/ Chris Myers
May 30: american Part Two
May 31: an Evening w/ Craig Baldwin
HOURS: Tues-Fri: 3pm-unTil
saT & sun 12pm-unTil
221 Summit Ave | 336.501.3967 www.flatirongso.com
18 YES! WEEKLY MAY 24-30, 2023 ww w.Y es weeklY.coM
Submissions should be sent to artdirector@yesweekly.com by Friday at 5 p.m., prior to the week's publication. Visit yesweekly.com and click on calendar to list your event online. home grown mu S ic S ce ne | c om piled by Shane h ar t
GaraGE TavErn
5211 A West Market St | 336.763.2020
www.facebook.com/GarageTavernGreens-
boro
May 25: Dustin York
May 26: Gipsy Danger
May 27: Wristband
May 28: Patrick rock
GrEEnSboro ColiSEuM
1921 W Gate City Blvd | 336.373.7400
www.greensborocoliseum.com
Jun 17: brooks & Dunn
Jun 24: Dude Perfect
HanGar 1819
1819 Spring Garden St | 336.579.6480
www.hangar1819.com
May 27: Gary Maverick band
May 28: attack attack, belmont , Traitors, Savage Hands
liTTlE broTHEr
brEWinG
348 South Elm St | 336.510.9678
www.facebook.com/littlebrotherbrew
Wednesdays: Trivia
Fridays & Saturdays: Free live Music
May 26: Carri and the Good Watts
Trio
May 27: Todd Johnson
PiEDMonT Hall
2411 W Gate City Blvd | 336.373.7400
www.greensborocoliseum.com
June 2: Green Queen bingo
roDY'S TavErn
5105 Michaux Rd | 336.282.0950
www.facebook.com/rodystavern
May 24: Daniel love
May 26: Elena Hores
May 31: William nesmith
STEvEn TanGEr CEnTEr
300 N Elm Street | 336.333.6500
www.tangercenter.com
May 17-Jun 4: Frozen
Jun 10-11: Harry potter and the Chamber of Secrets in Concert
Jun 16: The love Triange: an Evening of love
Jun 23: lady a w/ Dave barnes
THE iDioT box
CoMEDY Club
503 N. Greene St | 336.274.2699
www.idiotboxers.com
Thursdays: open Mic
jamestown
THE DECk
118 E Main St | 336.207.1999
May 25: The aquarius
May 26: Huckleberry Shine
kernersville
brEaTHE
CoCkTail lounGE
221 N Main St. | 336.497.4822
www.facebook.com/BreatheCocktail-
Lounge
Wednesdays: karaoke
May 26: SMaSHaT
oak ridge
biSTro 150
2205 Oak Ridge Rd | 336.643.6359
www.bistro150.com
May 20: limited Engagement
May 27: Wilde - Chris and amanda barrens
raleigh
CCu MuSiC Park
aT WalnuT CrEEk
3801 Rock Quarry Rd | 919.821.4111
www.livenation.com
linColn THEaTrE
126 E. Cabarrus St | 919.831.6400
www.lincolntheatre.com
May 26: bigbabyGucci
May 28: k. Flay
rED HaT aMPHiTHEaTEr
500 S McDowell St | 919.996.8800
www.redhatamphitheater.com
May 28: ryan adams & the Cardinals
winston-salem
Earl'S
121 West 9th Street | 336.448.0018
www.earlsws.com
Mondays: open Mic
Thursdays: Will Jones
May 21: Will Jones
May 26: The Mighty Fairlanes
May 27: Mike Cosner and the Fugatives
May 28: Gypsy 3
FooTHillS brEWinG
638 W 4th St | 336.777.3348
www.foothillsbrewing.com
Sundays: Sunday Jazz
Thursdays: Trivia
May 24: Jim Mayberry
May 26: Colin Cutler Trio
May 27: kickback Trio
May 28: Samuel Stowe
May 31: Sam robinson
THE raMkaT
170 W 9th St | 336.754.9714
May 24: The barrett Davis Trio,
Momma Molasses
May 25: Withdrew, The Gone Ghosts
May 26: His & Hers, Down The Mountain
May 27: Spirit System, Ships in The night
May 30: ugly kid Joe, Pistols at Dawn
May 31: Jack Malone & the Pearl Snap Prophets, Chris McGinnis
roar
633 North Liberty Street | 336-917-3008
www.roarws.com | www.roarbrandstheater. com
May 24: The barrett Davis Trio, Momma Molasses
May 25: Withdrew, The Gone Ghosts
May 26: His & Hers, Down The Mountain
May 27: Spirit System, Ships in the night
May 30: ugly kid Joe, Pistols at Dawn
May 31: Jack Marion & the Pearl Snap Prophets, Chris McGinnis
WiSE Man brEWinG
826 Angelo Bros Ave | 336.725.0008
www.wisemanbrewing.com
Thursdays: Music bingo
May 29: basses Covered brass
www.Y esweeklY.coM MAY 24-30, 2023 YES! WEEKLY 19
20 YES! WEEKLY MAY 24-30, 2023 WWW.YESWEEKLY.COM photos Natalie Garcia YES! Weekly Photographer [FACES & PLACES] VISIT YESWEEKLY.COM/GALLERIES TO SEE MORE PHOTOS! Silent Auction w/ Turpentine Shine 5.18.23 | High Point | Nomad Wine Works
WWW.YESWEEKLY.COM MAY 24-30, 2023 YES! WEEKLY 21 Monday Music Block Party 5.22.23 | Greensboro | Morehead United Methodist Church
PRESENTS
hot pour
BARTENDER OF THE WEEK | BY NATALIE GARCIA]
Check out videos on our Facebook!
BARTENDER: Ashley Jordan
BAR: Plank Street Tavern
AGE: 27
WHERE ARE YOU FROM?
Winston-Salem, NC
HOW LONG HAVE YOU BEEN BARTENDING?
6 years
HOW DID YOU BECOME A BARTENDER?
I was thrown to the wolves at a restaurant
I was serving at when the bartender didn't show up for her shift.
WHAT DO YOU ENJOY ABOUT BARTENDING?
Talking with people from di erent walks of life.
WHAT'S YOUR FAVORITE DRINK TO MAKE?
Margaritas
WHAT'S YOUR FAVORITE DRINK TO DRINK?
Scotch, tequila, rum…. Everything
WHAT WOULD YOU RECOMMEND AS AN AFTER-DINNER DRINK?
A stout beer for dessert!
WHAT'S THE CRAZIEST THING YOU'VE SEEN WHILE BARTENDING?
A Road House style brawl
WHAT'S THE BEST TIP YOU'VE EVER GOTTEN?
$700
WANNA BE FEATURED IN HOT POUR?
Email Natalie Garcia at natalie@yesweekly.com and ask about being our Bartender of the Week!
22 YES! WEEKLY MAY 24-30, 2023 WWW.YESWEEKLY.COM Open Mic Night @ Plank Street Tavern 5.18.23 | Downtown High Point
[
PHOTO CREDIT PHANYPAXK
[SALOME'S STARS]
[ARIES (March 21 to April 19) Problems begin to a ect relationships, both personal and professional. Act now to shore up those weak foundations before it all comes crashing down around you.
[TAURUS (April 20 to May 20) Take a break from all that hard work you've been doing. There's nothing like some wellearned fun and games to charge up those Bovine batteries and send you back fully energized and ready to go.
[GEMINI (May 21 to June 20) Deception can sometimes a ect perception. You should take a longer, deeper look at what you're being o ered. Things might not be quite what you first thought they were.
[CANCER (June 21 to July 22) A friend's loyalty suddenly comes into question. But, before you rush to judgment, listen to what they have to say. This could be an important learning lesson for you.
[LEO (July 23 to August 22) The time has come for you to set things right. Your courage will help you meet the di cult challenge ahead. Others will be inspired by your actions and rally to support you.
[VIRGO (August 23 to September 22) A stubborn insistence that your way is the only way to solve problems could make things worse than they are. Open your mind to suggestions from others.
[LIBRA (September 23 to October 22) A close associate reveals a secret that could a ect an upcoming decision. Rely on your natural instinct to weigh everything carefully, to help you get through this dilemma.
[SCORPIO (October 23 to November 21) Congratulations! Your decision to take action and deal with a long-simmering situation in the workplace begins to pay o . In addition, a family member has some good news.
[SAGITTARIUS (November 22 to December 21) You still need to persuade your partner that you're sincere in wanting to save this relationship. Remember: Performance speaks louder than promises.
[CAPRICORN (December 22 to January 19) A disappointment in the workplace can be a blessing in disguise. Take another look at your goals and see if this is the path you really want to follow.
[AQUARIUS (January 20 to February 18) Avoid winding up in the middle of an unpleasant family situation by reassuring your cantankerous kinfolk that you love them all — but that you won't take sides.
[PISCES (February 19 to March 20) A successful workplace move begins to pay o with o ers of new opportunities, but some might come with strings attached. Check them all carefully before deciding.
[BORN THIS WEEK: You love to entertain. You appreciate fine food and elegant surroundings. You're happiest when you make other people feel good about themselves.
© 2023 by King Features Syndicate
answers
by Fifi Rodriguez
[1. TELEVISION: What is the name of the high school in Bu y the Vampire Slayer?
[2. MOVIES: Who voiced the character Woody in Toy Story?
[3. LITERATURE: Who are the tragic lovers in the novel "Wuthering Heights"?
[4. AD SLOGANS: Which product invites consumers to "taste the rainbow"?
[5. FOOD & DRINK: Which root vegetable is known as Japanese horseradish?
[6. ANATOMY: What substance gives skin its color?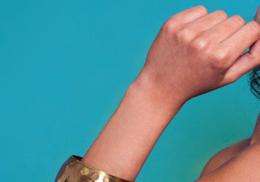 [7. GEOGRAPHY: Where are the Great Pyramids of Giza located?
[8. HISTORY: Who was the first female prime minister of Great Britain?
[9. SCIENCE: What is the hollow, woody tissue that carries water and nutrients from a plant's roots to the entire plant?
[10. U.S. STATES: Which is the only state that doesn't have a mandatory seat belt law for adults?
answer
WWW.YESWEEKLY.COM MAY 24-30, 2023 YES! WEEKLY 23 last call The TR ASURE CLUB ADULT ENTERTAINMENT AND SPORTS BAR & CLUB SAT, MAY 27 SUMMER Kickoff Party Kickoff the summer with us! Drink specials, food specials, dance specials, & so much more! 7806 BOEING DRIVE GREENSBORO NC Exit 210 o I-40 (Behind Arby's) • (336) 664-0965 MON-FRI 11:30 am – 2 am • SAT 12:30 pm – 2 am • SUN 3 pm – 2 am TREASURECLUBGREENSBORONC • TreasureClubNC2 THETREASURECLUBS.COM
CROSSWORD]
on page 11
SUDOKU]
on page 11
[
crossword
[WEEKLY
sudoku
of May 29, 2023
Week
1. Sunnydale High.
2. Tom Hanks.
3. Heathcli and Catherine.
4. Skittles.
5. Wasabi.
6. Melanin.
7. Egypt.
8. Margaret Thatcher.
9. Xylem.
10. New Hampshire.
[
© 2023 by King Features Syndicate, Inc.
TRIVIA TEST]
Custom Decking • Patios • Fencing Home Repair • Handy Work & More CALL FOR FREE ESTIMATES! 336-689-7303 Immediately Hiring Skilled Builders! Call Andy at 336-689-7303