Office | Mixed Use | Interiors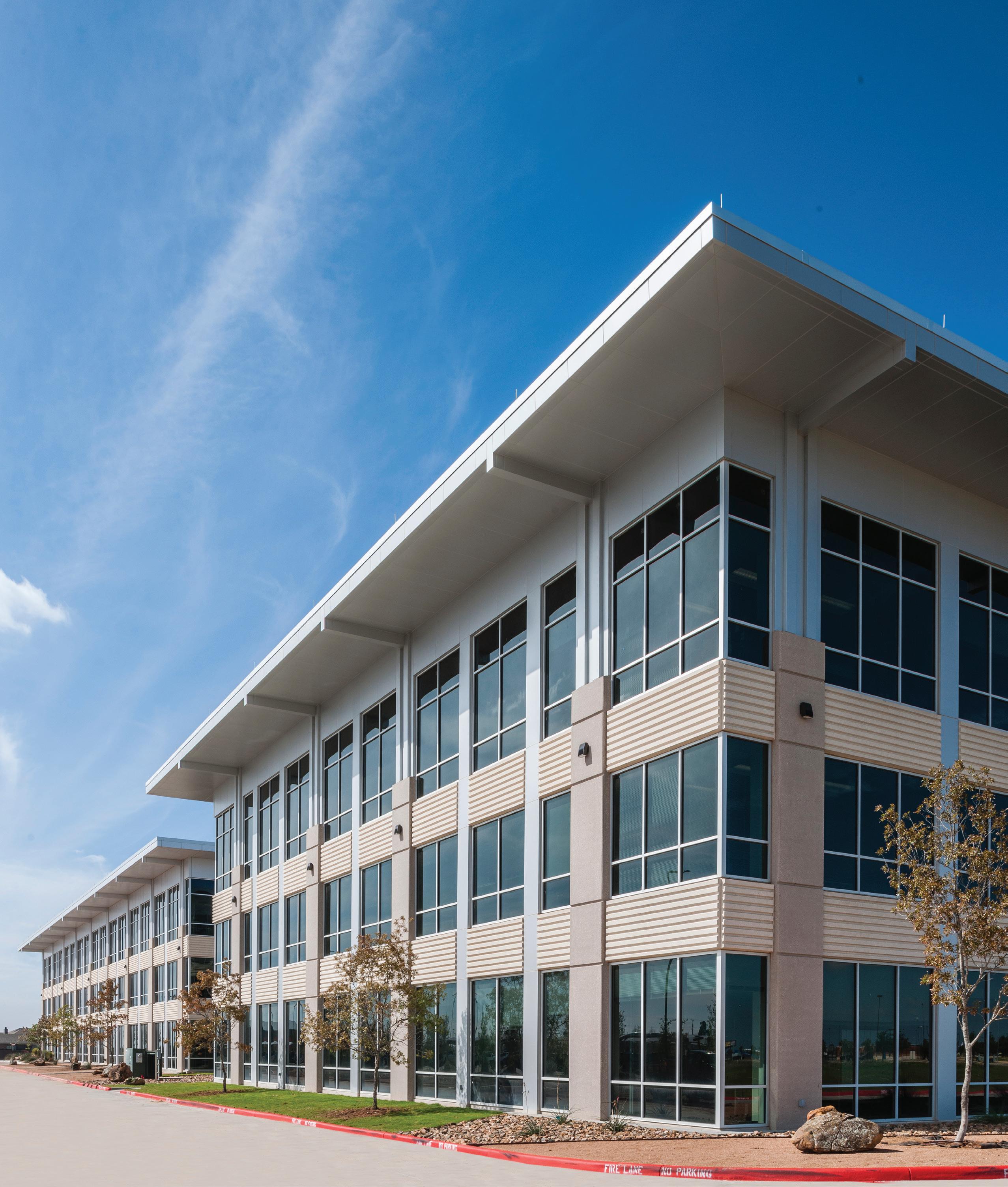 EOG Resources, Inc. / Midland
Front: ConocoPhillips Office Building / Midland
It is estimated that the average person will spend a third of their life at work, which is why we believe intentional, high-quality design and construction are so important.
Bellows Construction recognizes that environment has a huge impact on productivity, morale, and health and wellness. We are committed to constructing buildings that stand the test of time and have a positive effect on our communities. Having built some of our area's most iconic structures including One Shell Plaza, Marathon Oil Tower, the AIG Complex, Kinder Morgan (formerly Tenneco), and the San Jacinto Monument, we have a proven track record.
Our exceptional construction continues through our recent experience building the Houston Endowment Headquarters Building, BLVD Place Phase II Mixed-Use Development, ConocoPhillips Midland Office Building and Garage, and EOG Resources Inc. Midland Office Buildings I and II, as well as various buildout projects in and around downtown Houston. Our portfolio shows a depth of experience that is unmatched.
We are responsible and responsive builders and are proud to contribute to the unique landscape of Texas.
BLVD Place
Phase II Mixed-Use Development
Encompasses 20 acres of sleek, mixed-use development consisting of 124,000 SF of retail space; 92,000 SF of office space; and a 7-level (one below, six above ground), 471,000-SF cast-in-place parking garage.
ConocoPhillips Midland Employees' Center
ConocoPhillips
Midland Office Building 3 and Garage
The garage is a hybrid construction of composed pre-cast structure and cast-in-place floors which ties into the adjacent office building via elevated bridge.
CrownQuest Operating Midland Office Building
EOG Resources, Inc. Corpus Christi Office Buildout
EOG Resources, Inc.
Fort Worth Office Buildout
EOG Resources, Inc. San Antonio Office Buildout