Local Area Guide Oxford Relocate & Renovate
bespoke kitchens and bathrooms and over the last 40 years due to natural growth we have now added bedroom and office furniture to our ranges, as well as extensions and full home refurbishments throughout Oxfordshire and the surrounding areas.
What should be the starting point for someone deciding to overhaul their kitchen space?
The starting point would be to contact our team of designers either by calling the office or visiting our showroom in Oxford where the project can be discussed in more detail. Our team will be able to talk through various design options and you can see our wide range of doors, worktops, tiles and flooring. At this point you can also share any of your own ideas or requirements. From there we would visit your home and create your individual design with CAD drawings to bring the designs to life.
What kind of projects do your team most enjoy working on?
Our team really enjoy projects where we can create added value to our clients,
their families and their homes. This could be by adding more space by way of an extension, better use of existing rooms like bathrooms and kitchens by way of creative designs, or complete refurbishments that bring their home to life.
How have customer demands changed during your time in business?
The increase of IT has provided the ability to create much more realistic drawings in the form of Computer Aided Designs, this in turn gives our clients more opportunity to be involved in these designs which is fantastic. Colours and styles change over time, and seemingly come back around, but there are also the certain designs and colour palates which are always popular regardless of trends.
Could you summarise why Hamptons customers should contact GC Interiors for their property renovation?
We take great pride in our work from initial contact and concept designs through to the completion of the project, we welcome our clients to be part of this journey and feel that communication is key for this. Our designers are extremely innovative and our ability to think outside of the box (or kitchen and bathroom) allows us to provide truly bespoke designs and finishes.
www.hamptons.co.uk 2 Renovate 12 G C Interiors 01865 952998 enquiries@gcinteriors.co.uk www.gcinteriors.co.uk 19 Stella Mannering and Company 01865 820754 hello@stellamannering.com www.stellamannering.com 12 Oxford Property Maintenance 07826 839605 info@oxfordpropertymaintenance.com www.oxfordpropertymaintenance.com 33 Building clients' dreams Station Approach, Marlow Blackthorn, Oxfordshire Telephone 01865 608518 www.clarusconstruction.co.uk info@clarusconstruction.co.uk Before After A family run construction company with building industry. We pride ourselves on our personalised service, focused on to each of our clients. Clarus delivers stress free construction services on every build. Clarus Construction Ltd 01865 608518 info@clarusconstruction.co.uk www.clarusconstruction.co.uk 39 FloorStreet 0333 188 1212 info@floorstreet.co.uk www.floorstreet.co.uk 43 Interview with G C Interiors Our showroom is open and our designers are ready to discuss your new project. Please email enquiries@gcinteriors.co.uk or call us on 01865 952 998 Please tell us a little about the background of GC Interiors Limited? GC Interiors was formed in 1978 by the current owner Gareth Chalmers. The business started out supplying and installing luxury
BLOCC Interiors 0121 227 7934 INFO@BLOCC.CO.UK www.blocc.co.uk 25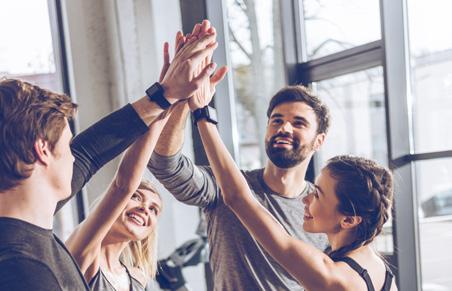 www.hamptons.co.uk 3 Relocate Welcome to Oxford 6 Why move to Oxford? 8 Pubs & Live Music 14 Local Hotspots 16 Arts 18 Family Days Out 20 Local Schools 22 Local Restaurants 32 Fitness & Health 30
WelcomeA very warm welcome to... Oxford and the surrounding areas from all of us at Hamptons.
You will be moving into one of the most highly regarded areas in Oxfordshire. Desirable homes, tree lined avenues, diverse shops and restaurants and an eclectic, vibrant population. Hamptons has been matching people with property that's right for them, locally, nationally and internationally, since 1869. We were pioneers, setting standards that few of our rivals could match and this hasn't changed since.
Today, 150 years after we first set up home in Pall Mall, with 15 decades of finding property and looking after people under our belt, our clients now consider us to be their, 'home experts'.
Yours sincerely, Heather Roberts, Head of Sales
www.hamptons.co.uk 5