BUILT FOR HOME design ✦ improve ✦ garden ✦ live heading into ROANOKEFALLVALLEYFALL2022 Hospitality at the TAILGATE around the FIRE
Our rates on certificates are not a deal you want to miss! If you bring money to ValleyStar that isn't already in an account with us, you can earn up to 3.04% APY* on our share certificate. A share certificate is a credit union's version of what banks call certificates of deposit (CD), and our returns are usually well above average. Calculate savings on your earnings or start earning at valleystar.org. *APY=Annual Percentage Yield. The offer begins June 30, 2022, and is subject to end at any time without notice. Minimum balance of $10,000 to earn the APY. Early withdrawal penalties and fees may reduce earnings. Other restrictions may apply. Membership eligibility required. This credit union is federally insured by the NCUA. We high-savings!low-risk-speak SHARE CERTIFICATES
AWFAREADERS'VORITESARDS2022 Don't just pick a contractor PICK A WINNER Schedule a FREE consultation www.TBSBuilds.com540.484.4752 We've "BESTbeenOF"7yearsstraight TBS Construction, LLC, 4752 Scruggs Rd., Moneta, VA 24121 Virginia Class A Contractor 2705101804 | Residential & Commercial Design, Construction & Remodeling AWARDS •2019 18TH ANNUAL EXPERIENCE. SERVICE. QUALITY. VALUE.
YOUR DECKING HEADQUARTERS 4078 Electric Rd • Roanoke • 540.900.6400 13700 Booker T Washington Hwy • SML • 540.721.2276 shopcapps.com AWFAREADERS'VORITESARDS2022
Visit us Online 24/7 at www.grandhf.com TANGLEWOOD 4235 Electric Road | 540-774-7004 VALLEY VIEW 1945 Valley View Blvd. NW | 540-563-2070 Open Every Day except Wednesday
6 R oanoke Valley HOME Fall 2022 At Richfield Living, we believe in the pursuit of adventure. The savoring of life. The jubilation of family. The company of friends. And the serenity of home. Life is for living. Richfield Living. RichfieldLiving.com 540.380.4500 RICHFIELD LIVING. IS FOR LIVING.
F&S BUILDING INNOVATIONS has over 40 years of experience with hundreds of satisfied residential customers throughout central and southwest Virginia. We're a Class A contractor, which means we can facilitate your project from design to completion. And we have designers on-staff to guide you every step of the way.
FSFOURSEASONS.COM FSFOURSEASONS • 2944 ORANGE AVENUE NE • ROANOKE • 540-985-9160 YOUR SOURCE FOR KITCHENS AND ANDADDITIONSOUTDOORBATHS,LIVING,MORE FOUR EXTERIORGARAGESADDITIONSPLATINUMTREXAWNINGSPERGOLASBATHSKITCHENSSUNROOMSSEASONSANDANDDECKPROSANDUPDATES
8 R oanoke Valley HOME Fall 2022 www.SiteOne.com/contactus/hardscapes Whether you want to toast marshmallows over an open fire or just have a warm and cozy source of light to spend evenings outdoors, SiteOne® can help you build the fire pit of your dreams. We can guide you through the latest design trends, techniques and materials and connect you with the right contractor for your project. With the knowledgeable experts at SiteOne, you can make the great outdoors even greater. MAKE GREATTHEOUTDOORS WITH THE FIRE PIT OF YOUR DREAMS Visit a SiteOne Branch Today 19730 Virgil H Goode Hwy. Rocky Mount, VA 24151 540.483.2737 8605 Triad Dr. Colfax, NC 336.996.491827235
2625 Brick Church Rd. Rocky Mount, VA 24151 www.vafurnituremarket.com VFM Solid Wood Gallery & Bassett Design Center
540.489.3715 EXPERIENCEDIFFERENCETHE DESIGN BUILD MAINTAIN
rvhomemagazine.com 11 CONTENTS Roanoke Valley HOME Fall 2022 43 19 80 FIRE19 FEATURES Warm up the season with a fire pit or fireplace BY MITZI BIBLE READERS'43 FAVORITES Find the perfect partner for your next project BUILT80 TO ENTERTAIN Designed with a vision for hospitality BY NOELLE MILAM SECRET109 ROOMS Spaces hiding in plain sight BY CHARLOTTE A.F. FARLEY 109 FACEBOOK: HOME Magazine INSTAGRAM: @ homemagva Cover photo: Kathryn Feldmann
12 R oanoke Valley HOME Fall 2022 FALL 2022 36 7228 76DESIGN BEGUILING36 BENCHES Banquettes uplift your seating style BY MARGIE LIPPARD UPCYCLING92 BOOKCASES Creative ways to reuse shelves BY SLOANE LUCAS COLOR101 IS BACK! How to slide the scale from blah to ta-dah BY KENDALL ATKINS LIVICK IMPROVE FIRST32 IMPRESSIONS Decorative garage doors bring flair to your home BY PAULA PETERS CHAMBERS CLEAN76 BY DESIGN Laundry spaces with function and personality BY JESSIE THOMPSON CHECK98 OFF YOUR LIST A year in the life of home maintenance BY AMELIA POORE GARDEN A28TASTE OF SUNSHINE Grow citrus at home BY JANE RENNYSON THE106 GREEN CARPET Your sod and lawn care primer BY KATHERINE FULGHUM KNOPF LIVE THE72 SMART HOME How tech can make life easier BY BECKY CALVERT GAME95 DAY DELICIOUS Addictive foods to make year-round BY SARAH NICHOLAS BATH&BLINDSCURTAINS,PHOTO:
AWFAREADERS'VORITESARDS2022
are bright and vibrant. Be dazzled by the latest color trends in wallpaper, fabrics and window treatments.
Fall in southwest Virginia is a pleasant time to enjoy the outdoors. Cooler evenings are best enjoyed around a fire. Whether you choose a fire pit or a fireplace, the warm glow of this feature will draw friends and family to your outdoor space. Beyond the patio, how is your grass faring? Has the sweltering summer left it less than lush? Autumn is sod season, and local sod farms have tried and true tips to get your lawn back in theIndoors,green. we take a serious look at smart technology. Has your home become too smart for you? Find out what really needs to be "smart" and the best use of the convenience available to make your home user friendly. Also, HOME helps get the laundry room in order so that it's an organized and, maybe even, satisfying space. Additionally, interiors are showing their colors, and they
HOME features an estate home in beautiful Ballyhack, a top 10-rated Virginia golf course with sweeping views of the Blue Ridge Mountains. This Baron custom home has all the bells and whistles and sits nestled amidst the verdant greens and fairways of a local premier golf club.
EDITOR'S note Our trained staff is ready to help you create your perfect outdoor living space. Visit our 10,000+ sq. ft. showroom to see the area's largest selection of outdoor furniture. 3112 MELROSE AVE., ROANOKE 540.345.7665 • NATIONALPOOLS.COMDESIGNINGANDBUILDING fine in-ground pools since 1977. WHATEVER YOUR POOL, SPA OR PATIO NEEDS, NATIONAL POOLS CAN HELP.
14 R oanoke Valley HOME Fall 2022
Well, here we are—the September issue of Roanoke Valley HOME. This, our Readers' Favorites issue, is a keeper. You, our loyal readers, nominated, voted and awarded businesses, professionals and craftsmen throughout the Roanoke area with your stamp of approval. Consider this issue a resource guide, a veritable "who's who" for everything home, garden, renovation, and lifestyle in the RoanokeSeptemberValley.
Anne Marie annemarie@jamesrivermedia.comPoore
There's always something to do for your home, so keep organized with our handy home maintenance list. And when you need extra help with projects, HOME's Readers' Favorite list is your go-to for getting it done. As we settle into September, back-to-school and falling leaves let's take a minute or three to savor the change of season. Leaf peeking should be on your to-do list too; peak fall foliage in our region is slated for mid-October. Enjoy!Asalways, thank you for reading,
AWFAREADERS'VORITESARDS2022
16 R oanoke Valley HOME Fall 2022 VOLUME 1 5 ISSUE 4 PUBLISHER
Kirsten
Roth EDITOR Donna Dunn ART DIRECTOR Edwana Coleman LOCAL EDITOR Anne Marie Poore FEATURE HOME CONTRIBUTOR Noelle Milam CONTRIBUTING WRITERS Mitzi JessieJaneAmeliaSarahNoelleSloaneKendallMargieKatherineCharlottePaulaBeckyBibleCalvertPetersChambersA.F.FarleyFulghumKnopfLippardAtkinsLivickLucasMilamNicholasPooreRennysonThompson
Joe AnneKatanyMarie Poore
Shelton
To discuss coverage of an event relating to home or garden, please contact Roanoke Valley HOME at HOME@jamesrivermedia.com
Bowers
SALES
JAMES RIVER MEDIA, LLC (434) Copyright845-54632022byJames River Media, LLC. All rights reserved. No part of this publication may be reproduced or transmitted in any form or by any means without written permission from James River Media Group, LLC. All pictorial material reproduced in this magazine, whether in a produced ad or by itself, has been accepted on the condition that it is with the knowledge and prior consent of the photographer or the artist concerned. As such, James River Media, LLC is not responsible for any infringement of copyright or otherwise arising out of publication thereof. The information contained herein has been obtained from sources believed to be reliable. However, James River Media, LLC makes no warrant to the accuracy or reliability of this information. Opinions expressed in this magazine are those of the authors and do not necessarily reflect the opinions of ownership or management.
For advertising information please call (434) 845-5463 or email HOME@jamesrivermedia.com
Trish
Morey Becker
ADVERTISING
Collins
Lisa
Donna
Belvin
Julia
SUBSCRIPTIONS
Feldmann GRAPHIC DESIGNER
PHOTOGRAPHER
Kenny
Roanoke Valley HOME is published five times annually by James River Media, LLC. For an annual subscription, please send $20 and your name, address and telephone number to: Roanoke Valley HOME 109B Tradewynd Drive, Lynchburg, VA 24502
ROANOKE VALLEY HOME AssociationFinancialManagementCollectionServicesBoardTraining AdministrativeManagementPropertyManagementMaintenance SignaturePropertiesiscommittedtoenhancingthevalueofall propertiesunder ourmanagementinaccordancewiththe associations'valuesandindustrystandards. Let us help establish a sense of communication and cooperation in your homeowner's association! WhatwedoasyourCommunityManagementCompany: 540-266-1422 | 422 Campbell Ave SW, Roanoke, VA 24061 434-509-0749 | 13696 US HWY 29, Chatham, VA 24531 stella@signaturemanagementllc.comwww.SignatureManagementLLC.com
Kathryn
space
Enjoy a hassle-free renovating experience. Responsible crew. Tidy job Minimal disturbance. And a delightful new unfolding before your eyes! Let the calm begin. BATHROOM RENOVATIONS BY ASPIRE. 540-912-0104 to ask about our bradley.peters@privategarden.orgprocess.
Dip your toes into bliss. ELEGANT
site.
Call
18 R oanoke Valley HOME Fall 2022 434-219-2277 basssodfarm.com Call us direct or ask your landscaper or contractor to install the best! Now's the time to roll out your lawn for next summer! FAMILY-OWNED SINCE 1921 RESIDENTIAL AND COMMERCIAL DELIVERY | SOD INSTALLATION Virginia'sFEATURINGFinest Certified Fescue
rvhomemagazine.com 1 9
Since the early ages, campfires have been meeting our basic needs, keeping us warm and well fed. Now, our kitchens and home heating units do the job. But there's still something primal we crave from the flickering flames: a relaxing place to gather with friends and family.
BY MITZI BIBLE
COZY UP to the outdoors
From the natural and rustic to the modern and luxurious, today's options for fire pits and other outdoor fire features can complement any style home. Just a few steps outside your back door, you can serve up fresh air and a fun time for your guests.
extend the season with a custom fire feature
20 R oanoke Valley HOME Fall 2022 GROUPLANDSCAPESOUTHERNPHOTO:
HARDSCAPELANDSCAPEOAKSSEVENPHOTO:
rvhomemagazine.com 21
Grand, Custom Brick 2-Story with Views in Convenient Hunting Hills JEANNINE HANSON, GRI, CRS, ASP REALTOR® 540-798-8640 • www.buyroanokehomes.com®
The sweeping circular driveway & intriguing appeal beckon you into this impressive home. Enter into the foyer with a soaring, 2-story ceiling. Nine foot ceilings throughout the entry and lower levels. Hard-woods are throughout entry & upper stories. Entry floor provides an office, LR & DR, plus EIK complete with kitchenette, breakfast area & walk-out to large deck & screened porch with amazing mountain views & privacy. EIK has granite counters & SS appliances. Family room & powder room round out this level. The upper story offers the primary bedroom with en suite, three additional bedrooms, two baths plus an open sitting area perfect for reading and/or homework. The lower level will not disappoint with gorgeous coffered ceiling, additional bedroom and bath, dining/kitchen area & huge great room with walkout access to abundant decking with views and privacy. Private access makes this space ideal for an au pair, entertainment & relaxation. 5308 Fox Ridge Road $1,179,000
"People want to create additional outdoor living areas for rest, relaxation and social enjoyment," said Robert Greer of Seven Oaks Landscape & Hardscape, noting that fire pits are one of the company's most popular requests. "Customers want to extend the time outside and extend the season, even early in spring and into theRonniefall." Mitchell of Ronnie Mitchell & Son Landscaping & Lawncare said fire features have become particularly popular for homes near the water, making it possible for families to enjoy the view even as the chilly temperatures creep in.
Meet Me at the Pit Local landscape and hardscape professionals agree that adding a fire feature to your backyard will not only enhance your property but also your family and social life.
22 R oanoke Valley HOME Fall 2022
PHOTO: LAND TECH
Homeowners can choose various styles, shapes, and sizes of fire pits. Although many companies will install kits (pre-designed with packaged features), they also encourage the homeowner to be creative in customizing their space. A professional will walk you through the entire design process, including determining the best location for your fire pit (adequate distance from your home and proper drainage and slope), and help you create a one-of-a-kind outdoor haven.
rvhomemagazine.com 23 LANDSCAPINGSON&MITCHELLRONNIEPHOTO:
"People are investing in their homes so they can essentially vacation right there — have a staycation. They want to build fire pits for kids and grandkids to come and enjoy," he said. "The lake season from Memorial Day to Labor Day is usually the focus, when customers want to utilize their outdoor living spaces. We build a lot on the lake, between the house and docks, as a cool place to hang out halfway."
PERFECT TEMPERATURE IS ECT Roanoke: 540.904.7600 SML Office: BowerFreshAir.com540.719.7600A Breath Of Fresh Air Heating & AirBowerConditioning WHATEVER YOUR DEGREE, IT'S BOWER YOU NEED.
"We help you determine the best use of your space, with the design and shape that will give you the best bang for your buck and utilize the most space you have," he said.
Mitchell said it's about helping customers realize the potential for their outdoor living spaces. Some customers come with a design in mind, while others view the company's work on the website for ideas.
"We are seeing a trend toward natural products," Greer said, "which is why boulder fire pits are outselling block fire pits. Each and every boulder fire pit constructed by Seven Oaks is literally a unique
PHOTO: SOUTHERN LANDSCAPE
Seven Oaks specializes in boulder fire pits.
Many people prefer simple, rustic fire pits that match their natural surroundings. If your fire pit will be near a wooded area or garden space, you may want an in-ground pit encircled by large rocks to create a campfire feel. Or you can go even bigger with the rocks and design a boulder fire pit, where the center of a large boulder is actually cut out to hold the fire.
"Themasterpiece."naturallook is definitely trendy right now," Mitchell agreed. "It's a cool look, and we're using boulders more often than block for fire pits and retaining walls."
GROUP FRIDAY OCTOBER 7 TH SATURDAY OCTOBER 8 TH MONDAY OCTOBER 10 TH 10AM - 6PM 10AM - 5PM 10AM - 6PM PUNCH BOUTIQUE 3117 Franklin Road, Suite 6 Roanoke, VA 24014 25TH ANNIVERSARY EVENT SHOP THE FALL COLLECTION TRUNK SHOW Gift with purchase, limited quantities
customizableCommittedtoquality,furniturebuiltintheUSA.FREE Local Delivery! 540-400-6334 | bettersofasroanoke.com 3631 Aerial Way Dr SW, Roanoke, VA 24018
24 R oanoke Valley HOME Fall 2022
While many homeowners choose the traditional cylindrical pit, they may not realize there are more options for these than ever before. You can go with a standard brick wall design or raise the bar with natural stone installed by a skilled mason. The newer designs include a wider top surface, with plenty of room to prop your feet or park your food and beverage. A popular accessory, especially for woodburning, is the spark guard, a metal mesh that covers your pit and provides a measure of safety.
25 HARDSCAPELANDSCAPEOAKSSEVENPHOTO:
Outdoor fireplaces, although not as common locally as fire pits and certainly more costly, are a feature that can really make a statement in your yard. Fireplaces have long been called the heart of the home, and some homeowners who want to plan for larger crowds install a fireplace as well as a fire pit, to give guests separate areas to gather.
Another option is a portable gas fire pit that resembles a tree stump, like the Bryndle Root Fire Pit.
FIRE PIT DESIGN OFTEN COMES DOWN TO YOUR CHOICE OF FUEL. ALTHOUGH MANY STILL PREFER TO BURN WOOD (THERE'S NOTHING MORE NATURAL THAN THE CRACKLING SOUND AND THE SMELL OF A WOOD FIRE), THE CONVENIENCE OF A GAS PIT MAKES IT A POPULAR CHOICE.
BEFORE
26 R oanoke Valley HOME Fall 2022 TECHLANDPHOTO:
PHOTO: SEVEN OAKS LANDSCAPE HARDSCAPE
The Fuel Factor
Fire pit design often comes down to your choice of fuel. Although many still prefer to burn wood (there's nothing more natural than the crackling sound and the smell of a wood fire), the convenience of a gas pit makes it a popular choice.
"The trendier thing is people wanting a gas fire pit so they don't have to deal with wood or smoke," Mitchell said. "It's the convenience of turning the gas on and just lighting it."
In recent years, a more modern fire feature fueled by gas has come on the patio scene. Fire tables, featuring gas burners buried under lava rocks, are narrow, rectangular pits, usually about the height of a coffee table, that produce a consistent, soothing glow and a decorative addition to your patio. You will often see them with a clear surround partition called a windguard to keep them aglow on windyAlsonights.among the most attractive new fire features to hit the market are fire bowls. Like fire tables, the calming flames sprout out of a pile of rocks. The bowls are available in a wide variety of styles, colors, and shapes and can also be filled with "fire glass," a product made specifically for fire bowls and fire tables. The combination of the glistening glass, available in various colors, and the dancing flame is mesmerizing. There are also fire bowls that double as a water fountain. Installed at the edge of a pool or waterfall, these features add a luxurious feel to your space.
"We love when our customers do this because it makes their patio dual purpose, unlike a permanent fire feature," he said. "It's about creating different areas of the backyard for people to gatherAboutin."seven out of 10 of their clients are choosing smokeless fire pits, where they can take it anywhere on their patio for multiple uses.
If you do have a traditional stone surround pit, however, there are smokeless fire pit inserts and special ring inserts that can reduce the smoke output.
One drawback to a traditional woodburning fire pit is the smoke. It can sting your eyes and leave you with an odor that lingers long after your dinner party. If the smoke and stray embers are a concern, you may consider a smokeless fire pit. Brands like Breeo and Solo Stove are engineered as self-contained, portable devices that increase the airflow and eliminate smoke.
Family Owned Since 1991 WE NOW OFFER TOP DRESSING OF EXISTING YARDS Landscaping • Seeding & sodding • Hydroseeding • Lawn Care • Paver driveways • Paver walkways • Paver patios • Retaining walls • Paver & Retaining wall repair • Firepits • Outdoor living spaces • Custom stonework • Erosion control • Mulch blowing Got Water Problems? Give Us a Call 540.397.3775 | www.ronniemitchellandson.com CALL NOW TO SCHEDULE FOR SPRING 2023 AWFAREADERS'VORITESARDS2022 GROUPLANDSCAPESOUTHERNPHOTO:
Going Smokeless
rvhomemagazine.com 27
Mitchell said they are seeing more homeowners choose smokeless, portable fire pits, which actually gives the patio more potential when entertaining family and guests.
Some homeowners who want to plan for larger crowds install a fireplace as well as a fire pit, to give guests separate but different areas to Fireplacesgather.have long been called the heart of the home. To create an outdoor living space that is just as comfortable and inviting as the fireplace in your living room, connect with your local hardscape expert. Welcome those chilly autumn nights with a fire pit or fireplace custom-made for your home! ✦
BY JANE RENNYSON
28 R oanoke Valley HOME Fall 2022 GARDEN tasteful plants
Imagine reaching over to grab a little piece of sunshine in the form of a juicy lemon or lime after your concentrated effort, combined with a bit of patience, results in successful growth of your own citrus fruits.
GROW SUNSHINE AT HOME WITH citrus
Citrus plants tend to be easy to grow. However, successful fruit production requires taking your knowledge of plants and gardening to the next level. You must also be extremely familiar with the ins and outs of your home regarding sunlight, air circulation and temperature fluctuations. If you are ready to go from casual gardener to serious cultivator, growing citrus at home may be in your future.
Meyer lemons are a cross between a lemon and a mandarin orange, and have a slightly sweeter taste than a traditional lemon.
Rio Red grapefruits are similar to Ruby Reds with a vibrant red, semi-sweet fruit.
Calamondin oranges are a cross between a mandarin and a kumquat, with a tangy taste and edible, thin skin.
Starting off strong
Once you bring your desired plant home, transplant it to a new pot. Choose a planter that is just larger than the root ball. A pot that is too big will have excess soil which will hold too much moisture. Make sure there are holes in the bottom for drainage, and if it has a drainage dish, fill it with stones to maintain good air circulation under the plant. You can increase the size of the pot as the plant grows. A larger pot allows for larger roots that will lead to a plant that produces more fruit. Never use a potting soil designed to hold moisture; instead use a blend specifically designed for growing citrus, or an equal mix of peat, sand, perlite and bark.
There are several steps to take prior to purchasing your desired citrus tree. Be sure to buy your plant from a trusted nursery so you start off with a healthy, disease-free plant. If you want immediate results, choose an older plant; citrus trees take two to three years to produce favorable fruit. Be prepared for early harvests that contain small fruit with inconsistent results. Young plants are still setting their roots and preparing for heartier harvests in the future.
Dancy tangerines are small, easy to peel and a delight to grow.
Small varieties with delightful results
rvhomemagazine.com 29
In addition to the fruit these plants produce, they have fragrant flowers and lush green foliage that will add freshness to any room.
Proper care and feeding
Popular and successful citrus plants that grow well at home include dwarf varieties of Meyer lemon, Key lime, Calamondin orange, Rio Red grapefruit and Dancy tangerine. Most of these fruits are more sour than sweet, since sweeter fruits require copious amounts of sunlight and warmth for proper ripening.Here's a closer look at each:
Key limes are similar in taste to a Persian lime that you find in the grocery store, but are smaller in size and tend to be more yellow than green.
Citrus trees aren't your typical houseplant that you can put by a sunny window and hope for the best. They require a lot of maintenance.
Temperature. During the spring and summer months, your citrus plants can stay outside. They love a balcony, porch or terrace with good air flow but protection from damaging winds. The ideal temperature range favorable for growing and fruit
30 R oanoke Valley HOME Fall 2022
production is between 75 and 90 degrees in the summer months and 60 and 70 degrees in the fall and winter. In Virginia, our fall and winter temperatures can drop below this optimal range, so you will have to bring your citrus indoors. Citrus plants do not like major shifts in temperatures; do not place your plants near exterior doors, drafty windows, radiators, heating vents, fireplaces or ovens.
Watering. The most important aspect of caring for a citrus tree is watering. Your plants will require regular watering, and knowing signs of over- and under-watering is paramount to its success. Let the top two inches of soil dry out, then water your plant until it drains out the bottom. Citrus does not like to be dry. If you see soil pulling away from the pot, water sitting on top of the soil immediately after watering, or water than runs quickly through the pot, your plant needs more water. If your home is dry in the winter months, your plants will benefit from a good misting or a spot near a humidifier. Conversely, signs of poor drainage and too
Sunlight. Typically, a citrus tree needs eight hours of sunlight per day. Too much light can stress the tree, and it will stop growing. Not enough light and your plant won't produce fruit. Choose a south or southwest facing spot in your home for your plant.
g Fashi ly Fu frShopp g 16940 Forest Road, Forest 434.525.7503 Tuesday-Saturday 11 am - 4 pm Beautifully woven in new fresh colors and always a splendid beginning for your room design (540) 774-3060 Tuesday-Wednesday 10-5 | Saturday 10-4 | by appointment 4525 Brambleton Ave., Roanoke | halifaxfinefurnishings.com
much water include a pot that is damp at the bottom, moist soil that never dries out, fungus gnats and yellow or drooping leaves. A moisture meter can aid in determining if your plant needs watering or not.
With consistent care and a watchful eye, your citrus plants will thank you with a bountiful harvest of lemons, limes, oranges or tangerines that you can enjoy from the comfort of your own home. Let the growing begin! ✦
Mortgage Programs Designed To Fit Your Needs. • Construction • Lot and Land • Home Improvement • Home LOCALEquity•EXPERIENCED • TRUSTED
Fertilizer. Choose a fertilizer that is rich in nitrogen and created for citrus, or you can also use one designed for vegetables. Feed your plants every three weeks in the spring and summer and half as often in fall and winter months.
Pests. Similar to your other indoor plants, pests can be an issue. Before moving your citrus indoors for the fall and winter, give them a good rinse to remove any bugs that may be along for the ride. Keep them away from other houseplants and watch for spider mites, mealy bugs and aphids. Insecticidal soap and neem oil are both effective treatments for fighting pests on your citrus trees.
rvhomemagazine.com 3 1
ven if you're not planning to sell your home in the near future, maintaining its exterior appearance is a smart move. Everyday home repairs are essential, of course, but occasional upgrades — new light fixtures and fresh landscaping, for example — will ensure your home stands out for the right reasons.
32 R oanoke Valley HOME Fall 2022 IMPROVE first impressions
THECHANGINGVIEW
E
BY PAULA PETERS CHAMBERS
DECORATIVE GARAGE DOORS BRING FLAIR TO YOUR HOME
"Whatinterest.people want depends on where the doors are located," says Michael Harris, Dixie Products' service manager. "If the doors are facing the street, you may want to make more of a statement."
"With a modern house, you can consider glass doors to match the architecture," Quigley notes.
One of the easiest ways to enhance your home's curb appeal is by switching out a basic garage door for one that commands attention. Garage doors are available in a range of designs and colors, and are worth the effort, whether they're on the front or side of your home. Garage doors can also offer excellent return on investment (ROI). Remodeling magazine's 2022 Cost vs. Value Report indicates homeowners can recoup more than 90 percent of their new garage door costs when they go to sell, well above the ROIs for kitchens and baths.
Many home garages include doors that are a solid color, usually white. Unless you live in a neighborhood with homeowner association covenants that specify the acceptable colors for a garage door, you can change that color to match your home's siding, trim or exterior structure.
rvhomemagazine.com 3 3
"It's really a personal preference," says Lolly Quigley, general manager of Dixie Products in Roanoke. "We do have people replace [their door] with a standard white door, but a lot of people will match their garage door to their front door or the trim. All kinds of colors and stains [are available] and can make the door absolutely beautiful. They are highly customizable."Glasspanels
are another way to add sparkle. Instead of a horizontal row of windows in the upper half of the door, try a column of windows, from bottom to top. Or you can opt for a door that is primarily glass, where the panes are clear, tinted or frosted.
Making it pretty
Manufacturers also offer different styles, either ready-made or custom, to complement the house's overall design. A Tudor home may feature a door that is paneled with timber accents. For a farmhouse-style home, details can be added to make a single door appear to be double carriage-house doors. Even a traditional colonial house's garage door can be upgraded with square paneling, for visual
To make the garage more appealing on the inside, some doors have built-in LED lighting that turns on when the door is raised, offering greater illumination than the light typically included in the operator. You can also add a battery backup to the system. In the event of a power outage to the home, the battery will open the door as usual. No muscles needed!
540.344.6174 | RoanokeGlass.com 1026 Rorer Avenue | Roanoke, VA 24016 Clearly the Best Choice for Glass Doors, Windows, Mirrors, Shower Enclosures Free Estimates (540) 699-0104 | GarageExperts.com YOUR EXPERTSIMPROVEMENTGARAGELOCAL
Bells and whistles
Mechanically, an automatic garage door is a simple device, with an operator – or motor – that provides the power for a pulleyand-spring system to lift the door. Today's motors can connect to a house's Wi-Fi via a mobile app, so you can check whether the door is open or closed from a remote location. For more security, the door package can include cameras as well.
"The battery does have to be changed [occasionally], but this is good for elderly [homeowners] who can't pull the rope to open the door," Harris says. "Most people can pull the rope to open the door."
Quigley advises homeowners to consider the location of their garage when selecting a motor, as some are louder than others. "We always recommend a quieter motor when there's living space above the garage," she says.
34 R oanoke Valley HOME Fall 2022
"We only sell insulated doors," Quigley says. "They're sturdier, and they help regulate the temperature." Harris adds, "They're also quieter, because they don't rattle as much."
As with other home options, added features will increase the cost of your new garage door. But it's often worth it, Quigley
Depending on the size and style of the house, an attached garage door can represent a significant percentage of the home's total exterior. And every time the door opens, air flows in, whether hot or cold, placing added stress on the home's HVAC system. Even though doors come in a variety of materials – galvanized metal, wood, fiberglass, aluminum – nearly all can be insulated, which is a smart investment, especially if the opening faces the sun or prevailing winds.
rvhomemagazine.com 3 5
Hidden benefits
"You'resays.adding to the value of the house with curb appeal," she says. "You have a better return on your cost for a two-door garage than kitchens and bathrooms. And you're adding personality. In the long run, you're going to be happier." ✦
36 R oanoke Valley HOME Fall 2022 DESIGN seating style
benchesbeguiling
BANQUETTES UPLIFT YOUR HOME
BY MARGIE LIPPARD
J
ust as adults scoot to cozy booths in restaurants, children often scramble to climb a comfy padded banquette in a kitchen nook, eschewing more formal table and chair arrangements. Of French origin and Germanic derivation from the word "banc" or bench, a banquette comprises a long padded or upholstered bench that seats multiple people. Either built-in or freestanding, banquette seating can elegantly line a wall, wrap around a corner, or nestle beneath a bay window. Banquettes maximize space in tight places while creating convivial seating and dining nooks — warm zones, in design parlance — which beckon family and friends, not to mention the gregarious cook.
BATH&BLINDSCURTAINS,PHOTO:
Banquette seating is trending in home design because it weds functionality with aesthetics, saving precious space while embellishing your home's existing décor. It comes in versatile shapes and sizes to complement your floor's layout. Straight line, U-shaped, L-shaped, semicircular, built-in or free-standing banquettes create dynamic silhouettes of your floor plan while they enhance its flow and spaciousness. Especially popular in kitchen nooks, an upholstered banquette and pedestal table pair occupies half of a conventional table and chair setting's dimensions, yet it accommodates the same number of people.
its occupants. Likewise, the matching table requires sufficient height (30 inches) and coverage over the banquette (three to four inches) to allow for plenty of elbow and leg room. Pedestal tables best suit banquettes because their shape helps prevent the knocked knees of a four-cornered table.
Marrying function with style
Banquette seating not only augments a room's spaciousness, but it dramatically expands storage capacity. Some banquettes offer lift-up seat lids concealing generous interior storage space while others feature stylish drawers tucked below that can stash games, gear, or tablecloths. Whatever your preferred storage option, your kitchen banquette nook will multitask into a play, homework, and dining hub, making it a popular family hangout while clearing clutter and creating luxurious cooking space for the chef in the house.
rvhomemagazine.com 37 BATH&BLINDSCURTAINS,PHOTO:
Designing a banquette kitchen nook takes meticulous planning. You'll want to ensure that the upholstered banquette seating has sufficient height (18 inches), depth (24 inches), and breadth (27 inches per person), so it's ample enough for
38 R oanoke Valley HOME Fall 2022
In contrast, family and living room banquette upholstery can be less utilitarian and more intentionally aesthetic. Brightly colored floral prints or soft, plushy velvet upholstery transform a bay window banquette, framed by cascading curtains, into a reader's
Banquette upholstery and design Kitchen banquettes get lots of wear and tear, so their padding and upholstery should be spill-proof and durable as well as comfortable and attractive. Vinyl or leather (real or faux) padding is easy to clean, weathers well, and won't slip off the bench like some loose fabric cushions can. Boucle, linen, and wool also rank as hardy upholstery materials.
Customparadise.banquette
seating often features decorative details like buttoned or fluted seat backs, contrasting piping and trim, and built-in bookcases above or stylish drawers below. Once you decide upon your upholstery fabric, you can make your banquette pop with colorful, contrasting throw pillows or soften its ambiance through soothing natural, neutral-toned
cushions. BY MIXING SPLASHES OF BOLD COLOR, INTERESTING TEXTURES, AND UNIQUE DETAILS, YOU CAN FASHION ALMOST ANY LOOK FOR YOUR BANQUETTE NOOK, FROM NOSTALGIC COUNTRY TO CONTEMPORARY CHIC AND REFINED CLASSIC. ©2022 Carpet One Floor & Home. All Rights WhittCarpetOneSalem.comReserved.3170 W. Main St., Salem, VA 24153 | 540.380.4697 Our 2022 Trending 10 floors offer unique looks that deliver strength and beauty for the perfect combination of functionality and elegance. AWFAREADERS'VORITESARDS2022 Start Planning Your Home Project Today! Monday - Friday: 8am - 5pm All other times by appointment only (540) 719-1431 | www.bydesigninteriorsofva.com Serving SML, Southwest & Central VA Interior Design Flooring Cabinetry · Lighting · Furniture Decor · Blinds & Shades
If your family enjoys the comfort and coziness of restaurant booths, they'll likely revel in a built-in kitchen booth. For a cheerful window nook, pair parallel banquettes with a matching table; hang a charming pendant lamp or chandelier; decorate with colorfully patterned wallpaper and curtains; build bookcases for your cookbooks and stereo speakers; and adorn your oasis with treasured family photos and artwork. No one will want to leave the kitchen!
Banquette seating often has a nostalgic and retro feel, but it solves some very modern design problems. For a house with small rooms, banquettes open space. They transform vacant walls, corners, and alcoves into warm and cozy settings to sit awhile and chat. In the beguiling banquette, the spartan, noble bench has reached its zenith. ✦
Is a banquette right for you?
rvhomemagazine.com 39
But there are some downsides to banquettes. Future home buyers may view built-in banquettes as too specific to your tastes, which might not mirror their own. Depending upon the materials used, banquette seating can be expensive to build and remove: Built-in banquettes cost between $1,500 to $8,000. Alternatively, you might consider buying an affordable ready-made banquette seating set.
Kitchen. 540.274.3230 kit chentuneup.com ©2021 HFC K TU LLC. All Rights Reserved. Kitchen Tune -Up is a trademark o Home Franchise Concepts Brand. Each franchise is independently owned and op Stunning remodels for as little as $99 - $249 a month! BEF ORE AFT E R REDOO RI NG CORY DU GUAY Local Owner Serving surrounding communities in and around the Ro an okearea.
— Mary Dykstra, Partner
LOCAL | KNOWLEDGEABLE | TRUSTWORTHY | MODERN continued next page
While many of the Valley's brokerages are headquartered hundreds of miles away, MKB has been here the whole time, breaking ground, building trust, & quietly developing a reputation for real estate thought leadership. And as the region's largest locally owned brokerage, we're mighty proud of our independence & local roots. Homegrown & locally owned, we can't stop talking about how much we love Roanoke and SWVA. Find out more about our favorite ways to celebrate local.
Celebrate local
F
ounded by three youngsters back in '73, MKB has been modernizing the industry since Travolta got his groove on in Saturday Night Fever. And as market leaders, we commit to keep bringing the latest leading-edge thinking to local real estate—simple as that.
"It's beyond just selling a home. It's the fabric of people's lives, and the fabric of our community. That 's what we do."
40 R oanoke Valley HOME Fall 2022
Our region has an incredibly vast resource of historic and artistic prestige. Roanoke is home to the Virginia Museum of Transportation, which boasts the largest display of steam and diesel locomotives in the country. The Valley has been called "home" by many revered
Dorothy Gillespie, Walter Biggs, Harold Little, and Allen Ingles Palmer, as well as Eric Fitzpatrick, Betty Branch, Greg Osterhaus,sceneis
Buy Local. Live Local. 540-989-4555 | www.mkbrealtors.com
HOME premierprofile 2022
SCAN CODE TO VIEW OUR STORY!
In 2018, Roanoke earned the International Mountain Biking bikersdesignedexpansiveourdesignation,Silver-LevelAssociationRideCenterwhichmeansregionfeaturestrailnetworks,withmountaininmind.Withover
320 miles of trails, we're the only one to receive such distinction on the East Coast!
booming, and we're lucky to have many wonderful breweries serving up pints on the regular. But did you know that Roanoke was home to Virginia Brewing company, founded in 1889? Established by the great grandfather of one of our own MKB Partners! Prohibition shuddered its doors in 1916, but you can still find old VA Brewing Co. relics here and there.
A few local points of pride
SOURCE: TRANSPORTATION FACTS, VIRGINIA'S BLUE RIDGE
LOCALLY OWNED. LOCALLY KNOWN. LOCALLY TRUSTED. Buying a Home, Selling a Home, or Simply Thinking about Moving - Find the Perfect Fit For You at Coldwell Banker Townside, REALTORS! 70+ REALTORS - 3 OFFICES - AWARD-WINNING RELOCATION DEPARTMENT cbtownside.com ◆ 540.989.3311 ©2022 Coldwell Banker. All Rights Reserved.. All offices are independently owned and opeated.All of our REALTORS are licensed in the State of Virginia.


2022
rvhomemagazine.com 43
THE RESULTS ARE IN! Earlier this spring, HOME magazine readers cast thousands of votes for their favorite home and garden-related businesses in the area in our annual Readers' Favorites Awards. Here, we are delighted to share the winners, many of whom won multiple awards in various categories. If you need goods or services for your home, these pages may be a great place to start to find your favorite.
FAVORITESREADERS'
CONTRACTORS, REMODELERS AND HOME BUILDERS
Platinum: Cenvar Roofing Gold: Bob Riddick Roofing Silver: Vinton Roofing
Platinum: Bower Heating and Air Conditioning Gold: W.C. Butler Heating & Air Conditioning Silver: Blue Ridge Heating & Air
Platinum: Dollman Construction Gold: Construction Marketing Silver: F&S Building Innovations
HOME BUILDER
Gold: Pitman Construction Silver: TBS Construction Silver: Consolidated Construction Services
ELECTRICAL
Platinum: Big Time Plumbing Gold: Wisler Plumbing Silver: Layman's Contracting
44 R oanoke Valley HOME Fall 2022
ARCHITECTS
Platinum: F&S Building Innovations
HOME REMODELING/RENOVATION
HEATING AND AIR CONDITIONING
PLUMBING
ROOFING
READERS' favorites
Platinum: Construction Marketing Gold: Dollman Construction Silver: F&S Building Innovations
Platinum: Shively Electric Gold: PSG Service Group Silver: Sundown Electric
GENERAL CONTRACTOR
Platinum: Mid-Atlantic Architects Group Gold: Balzer & Associates Silver: Better Building Works
Smith Mountain Lake Smith Mountain LakeSmith Mountain Lake SPECIALIZING IN REMODELING AND OUTDOOR LIVING SPACES Kitchens | Baths | Additions | Decks | Sunrooms | Screen Rooms Call us at 540-339-5279 to schedule your design consultation. www.constructionmarketingllc.com HARDY, VIRGINIA 24101 AWFAREADERS'VORITESARDS2022
When Construction Marketing Co-owners Mike Bryant and Ronnie Booth take on a job, they will see it through, communicating throughout the process.
"We pride ourselves on doing what we say we'll do," said Mike. "We show up on time, and we communicate so you know what to expect."
More and more people need that kind of relaxing space at home especially as we've lived through the COVID pandemic. Looking around while we spend more time at home inspires us to think of what could be — Construction Marketing wants to help its customers make those dreams a reality.
46 Roanoke Valley HOME Fall 2022 PLATINUM Landscape and Hardscape, Design and Build Home Remodeling / PorchesRenovation&Decks GOLD General Contractor
C
Construction Marketing
Since 2010, Construction Marketing has been serving the Roanoke and Smith Mountain Lake areas with a "unique approach to construction." A top-end remodeler, they also build custom homes. Construction Marketing specializes in outdoor spaces as a Trex Pro Platinum Installer, Fiberon Pro, and Azek / TimberTech Composite Decking Pro.
Their customers appreciate the team's honesty and transparency throughout their projects. That's why they often have repeat customers. The Construction Marketing team strives for 100 percent satisfied clients. Learn more at constructionmarketingllc.com.
"We know how to make your outdoor living space part of your home," Mike said. "We're trying to make your home feel like a resort." He points to photos of countless jobs where his team has transformed a deck, a patio or a lakefront getaway.
Planning • Packing • Storage • Moving • Downsizing • Boxes & Supplies Serving Roanoke & Beyond Since 1988 Serving Roanoke & Beyond Since 1988 Moving & Storage Solutions | VirginiaVarsity.com
AUTOMATION AND SECURITY
Doors
HOME FUEL
Products
Platinum: Gold: Silver: Who Silver:
Doors
Perimeter Roofing
Oil
Gutter Specialists
Automotive
Platinum: The Happy Gold: A+ Silver: Sunshine Cleaning
Cleaning
Blankenship Roofing
Platinum: Robert's Cleaning & Restoration Gold: Stanley Steemer Silver: Chem Dry of Choice Silver: Quality Carpet Cleaning
Housekeepers
FENCE AND RAILING
Platinum: Sam Fencing Gold: Viking Fence Silver: Powers Fencing
CARPET AND RUG CLEANING
Dixie
Platinum: Davenport Gold: Webb's Silver: Glenwood &
READERS' favorites
Oil Corporation
SERVICE PROVIDERS AND MATERIALS
Platinum: Building Gold: C&R
Sound Decision
Platinum: Capps Home Building
CLEANING SERVICES
Energy
Silver: Hall's Garage
48 Roanoke Valley HOME Fall 2022
Security Services
Just Do Gutters
Gold: Ideal Lumber Silver: 84 Lumber
HOUSE
HOME
COMPANY
GARAGE DOORS
Platinum: Gold: Silver:
Center
Brothers
GUTTERS
BUILDING MATERIALS AND SUPPLIES
Security Lock and Key
COMPANIES
Fir e Rem ode l & Re st RemeStormore diati Won at er Biohazard Member/Registered with ® VASCUPP GOLD Water and RestorationFireandCleanUp SILVER Home Builder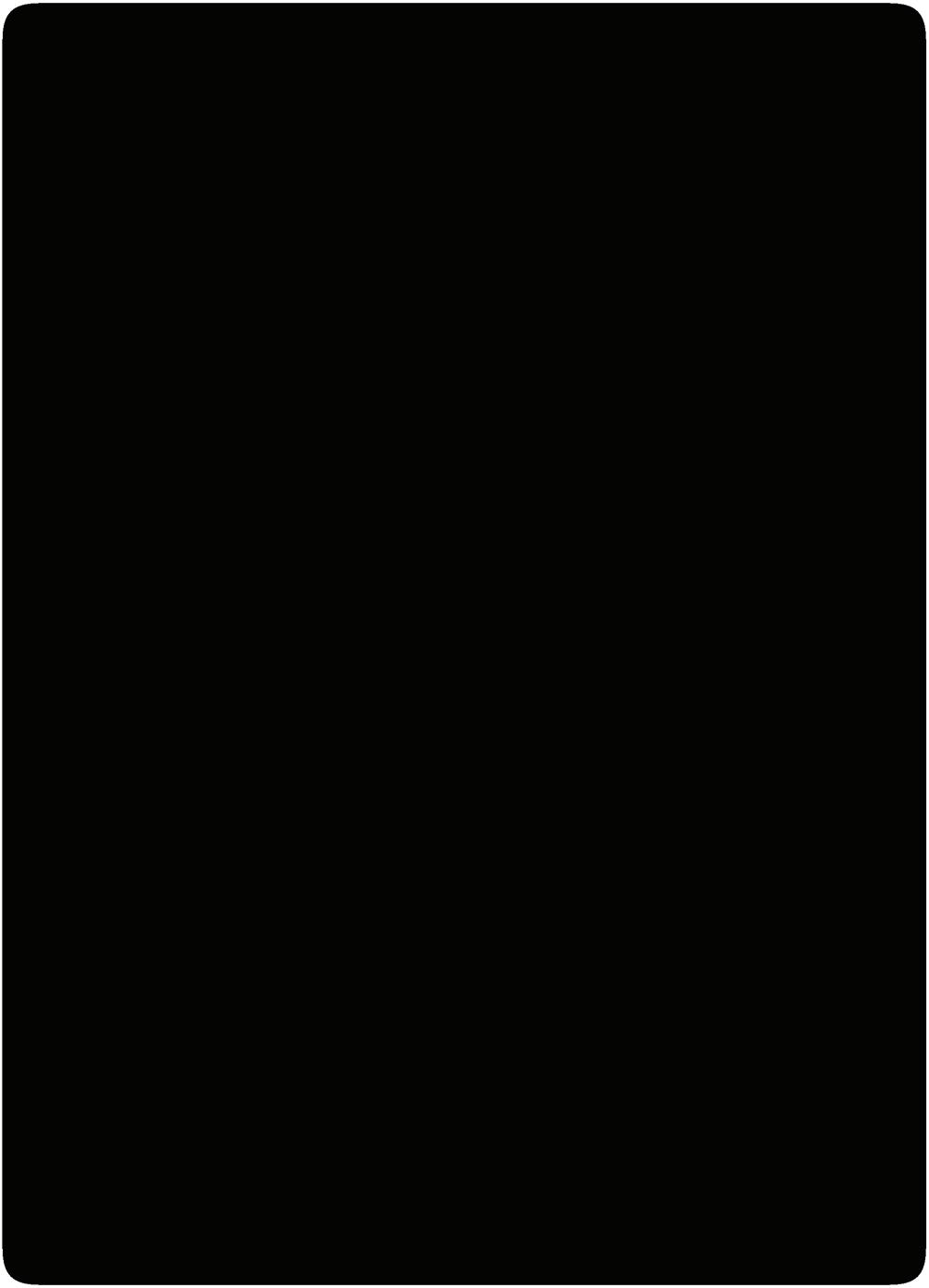 Platinum: Astonish Antique Restoration Gold: Lee's Hardwood Floors Silver: Fred Wade Silver: N-Hance
50 R oanoke Valley HOME Fall 2022 READERS' favorites
MOVING AND STORAGE
Platinum: J Martinez Painting Gold: Mountain Top Painting Silver: Sergio Diaz Painting
Platinum: Virginia Varsity Transfer Gold: Two Men and a Truck Silver: American Moving & Storage
SERVICE PROVIDERS
Platinum: Dodson Pest Control Gold: Bug Man Exterminating Silver: Perdue Exterminating
WATER AND FIRE RESTORATION AND CLEAN-UP
PEST CONTROL
PAINTING CONTRACTOR
WINDOWS AND DOORS
Platinum: ServPro of South Roanoke County Gold: Consolidated Construction Services Silver: Robert's Cleaning & Restoration
Platinum: Capps Home Building Center Gold: Skyline Door & Hardware Silver: SJ Neathawk Window & Door Gallery
WOOD & FURNITURE REPAIR AND REFINISHING
rvhomemagazine.com 51 4393 Electric Rd | Roanoke, VA 24018 540.774.2990 | www.fashion-floors.com AWFAREADERS'VORITESARDS2022Designer KnowledgeableLooksStaffLatestTrendsAffordablePrices A proud member of the Shaw Flooring Network, featuring all the products that Shaw has to offer. Elaine Stephenson Interiors, Inc. Elaine Stephenson, Asid, Cid Seely Stephenson Nicholson 3117 Franklin Road | Roanoke, VA | 540.344.9401 | www.esinteriors.com
CUSTOM FURNITURE AND CABINET MAKER
Platinum: The Little Gallery Gold: LinDor Arts Silver: Taubman Museum
READERS' favorites
APPLIANCES
ART GALLERY/STUDIO
HOME DECORFURNISHINGS,ANDINTERIOR DESIGN
52 Roanoke Valley HOME Fall 2022
Platinum: Vinton Appliance Center Gold: Appliance Studio Silver: Ferguson Enterprises
Platinum: Black Dog Salvage Gold: The French Farmhouse Silver: Habitat for Humanity
Platinum: Ideal Cabinets Gold: Silver:CTS&ICarter's Cabinet Shop
Platinum: Johnson Granite Gold: Premier Stone Silver: Capps Home Building Center
ARCHITECTURAL SALVAGE
Platinum: Black Dog Salvage Gold: The French Farmhouse Silver: Willow Tree Silver: Ivy's
FLOORING
CABINETRY, KITCHEN AND BATH
ANTIQUES
COUNTERTOPS
Platinum: Fashion Floors Gold: Carpetland USA Silver: Whitt Carpet One
Platinum: Phoenix Hardwoods Gold: Silver:CTS&IBowman Woodworking
rvhomemagazine.com 53 1 Roanoke Valley HOME Spring 2018 The Little Gallery is located in historic Downtown Roanoke at 301 Market St SE. We feature a wide ranging collection of landscape, still life, and abstract paintings, as well as select photography and sculpture and specialty gifts. Open seven days a week, The Little Gallery is a fine art gallery and consultancy that provides art sourcing, art installation and art advisory services for residential, hospitality and corporate spaces. @TheLittleGalleryVA TheLittleGalleryVA 540-206-2936
When Ashley Lawson went shopping for items to fit her modern farmhouse style, she just couldn't find what she was looking for in Roanoke. That's when the idea of The French Farmhouse Home Market was born — in the middle of a pandemic!
Along with the downstairs market, Ashley opened Rendezvous, a studio and event space on the second floor. Hosting bridal/baby showers, parties, photo shoots and even small weddings, Rendezvous can accommodate 60 to 70 people. It now also offers event rentals to match the décor of the space.
Rendezvous is also home to Virginia Made Saturdays, with seven to eight regional vendors displaying their unique creations. This monthly event is usually held the last Saturday of each month. There are also special events around the holidays — especially Christmas and Easter.
PLATINUM Home&AccessoriesGifts GOLD ArchitecturalAntiquesSalvage SILVER Interior LightingDesignersFixtures
The French Farmhouse
This small, female-owned marketplace sells items that marry elegance with practicality, at a wide range of price points. Along with décor for the whole house, you can find European antiques, kitchen items and unique toys. The team at The French Farmhouse also offers complimentary interior design consultations.
54 R oanoke Valley HOME Fall 2022 READERS' favorites
W
"I couldn't find anything like that here, so I decided to create my own," she said. When Ashley found her perfect downtown Roanoke location at 9 Church Avenue SE, she got to work. After months of renovations to the historic building, which was built in 1925, The French Farmhouse opened in October 2021.
Learn more at thefrench-farmhouse.com.
ROANOKE 540-366-1748 | CHRISTIANSBURG 540-382-7088 | CHARLOTTESVILLE 434-220-6092 Our Staff Habitat for Humanity 2022 Visit Our Showroom Today and Let Us Amaze You! Visit us online at www.IdealCabinets.com We are family and a trusted part of our community AWFAREADERS'VORITESARDS2022
Platinum: Magnolia Gold: Elaine Stephenson Interiors
HOME ACCESSORIES AND GIFTS
56 R oanoke Valley HOME Fall 2022
INTERIOR DESIGNERS
FURNITURE
HOME DECORFURNISHINGS,ANDINTERIOR DESIGN
Silver: Ivy's
LIGHTING FIXTURES
PAINT AND PAINTING SUPPLIES
Platinum: The French Farmhouse Gold: Silver:Ivy'sMagnolia
Silver: Capps Home Building Center
Gold: Virginia Furniture Market
Gold: Silver:FergusonTheFrench Farmhouse
Platinum: Northwest Hardware Gold: Sherwin Williams
Silver: The French Farmhouse
Platinum: Alicia Smith, F&S Building Innovations
Platinum: Reid's Fine Furnishings
Gold: Elaine Stephenson Interiors Gold: Vera Silcox
READERS' favorites
PICTURE
Picture Frame Warehouse Gold: Brambleton Frame Shop Silver: Jordan's Custom Framing & Art RUGS Platinum: Magnolia Gold: Present Thyme Silver: Reid's Fine Furnishings UPHOLSTERY Platinum: C and J Upholstery Gold: Maxey Seat Cover Center WOODWORKING AND TRIM Platinum: CTS&I Gold: Fine Line Interiors Silver: Ideal Lumber HANDCRAFTED FURNITURE PHOENIX-HARDWOODS.COM | 101 EAST MAIN STREET | FLOYD VA 24091 new showroom open in the historical Farmer's Supply building LUXURY, TIMELESS QUALITY WOODCRAFT AWFAREADERS'AWFAREADERS'VORITESARDS2022VORITESARDS2022
FRAMING
rvhomemagazine.com 5 7 DESIGNINTERIORDECORFURNISHINGS,HOMEAND
Platinum:
58 R oanoke Valley HOME Fall 2022 REALTOR®, ABR, GRI GEARHARTBill President, Principal Broker: 4005 Electric Road, Suite 100 Roanoke, VA 24018 Cell: 540.354.4863 Office: 540.989.3311 Searchbgearhart@coldwellbanker.comhomesat: cbtownside.com PLATINUM AWARD 2022 All offices are independently owned and operated. Licensed in the State of Virginia. "No one knows the Roanoke Valley and the real estate market like Bill. His calm easy going manner kept us comfortable and he found us a home we love." - T.L.V. We're Proud of Our Customer Service SeatingPoly-WoodDiningGroupsSets Fire ReupholsteringUmbrellasPits Replacement Cushions Big Green Egg Outdoor Rugs Over 500 fabrics | Free Delivery within 60 miles We offer Sunbrella fabric by the yard 3745 Franklin Rd Roanoke VA 24014 | 540-345-1980 | www.indooroutdoorlivingva.com INDOOR-OUTDOOR LIVING AWFAREADERS'VORITESARDS2022 Thank You for Voting Us Number One Thank You for Voting Us Number One
www.bankofbotetourt.com BuildingSinceCommunities1899 Not-for-profit | Sponsored by the Catholic Diocese of Richmond 540-345-5111 | ourladyofthevalley.com AWARDSFAVORITESREADERS'2021 MEMORY CARE | PRIVATE REHABILITATION ROOMS ASSISTED LIVING | NURSING CARE Coordinated Services Management, Inc. Professional Management of Retirement Communities since 1981 small friendlypet Your Home in Our Community Call for your personal tour with our senior living experts and learn about making Our Lady of the Valley your home! Ask for Erin McKeon (assisted living and memory care) or Susan Thomas (rehabilitation and nursing). AWFAREADERS'VORITESARDS2022 AWFAREADERS'VORITESARDS2022 SERVING CLIENTS IN 18 STATES FR O M H EADQUARTERS IN ROANOKE 540-366-7475 • domrisk.com RISKANDMANAGEMENTINSURANCE for Home and Businesses Thank ROANOKEYou,VALLEY We appreciate your vote! Voted HOME Magazine 2022 Gold Winner Readers' Favorite Home Insurance Agency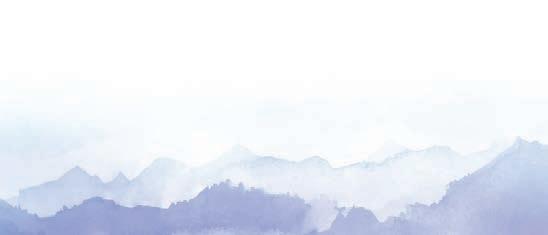 BANK
Platinum: MKB Realtors Gold: Coldwell Banker Townside Realtors Silver: Long & Foster
Platinum: Freedom First Mortgage Gold: Member One Federal Credit Union Silver: Atlantic Bay Mortgage
Platinum: Member One Federal Credit Union Gold: Freedom First FCU Silver: ValleyStar Credit Union
MORTGAGE LOAN OFFICER
Platinum: Bill Gearhart Gold: Curtis Sheets Gold: Norm Pullen Gold: Susan Bailey Silver: Amy Cullen
60 R oanoke Valley HOME Fall 2022
REAL ESTATE AND FINANCIAL
Platinum: Freedom First Wealth Management Gold: The Conner Group Silver: Ayers Financial
Platinum: Bill Meador Insurance Agency Gold: Dominion Risk Advisors Silver: Bankers Insurance
FINANCIAL PLANNING
Silver: American National Bank & Trust
Platinum: Freedom First Gold: Bank of Botetourt
CREDIT UNION
Platinum: Tessa Rider Gold: Julie Nicely Silver: Alice White-Braxton Silver: Bob Williams
READERS' favorites
HOME INSURANCE
REAL ESTATE COMPANY
REALTORS
MORTGAGE LENDING COMPANY
AWFAREADERS'VORITESARDS2022 Securities and investment advisory services are offered through Madison Avenue Securities, LLC (MAS), member FINRA/SIPC and a Registered Investment Advisor. MAS and Ayers Financial Services are not affiliated entities. Our firm is not licensed to offer tax preparation. We offer tax strategies related to investing and retirement income. Consult your tax advisor regarding your situation. 540-563-9144 5185 Peters Creek Road Roanoke, VA 24019 AyersFinancialServices.com Did you work this hard for a cookie cutter f inancial plan? We don't think so! Customizing retirement plans since 1992. Your Essential Retirement Partner · Comprehensive Tax Strategies · Wealth Management · Individualized Retirement Plans · Investment & Legacy Planning
62 Roanoke Valley HOME Fall 2022 Amy Amy 704-654-5111 704-654-5111 acullen@mkbrealtors.com acullen@mkbrealtors.com Cullen Cullen AWFAREADERS'VORITESARDS2022 (540) 904-7833 | MeadorInsurance.com | 2758 Electric Rd. Suite E, Roanoke, VA 24018 TO THE ROANOKE COMMUNITY – THANK YOU FOR YOUR VOTE! We are truly honored to be HOME Magazine's 2022 Platinum Winner for the Readers' Favorite Insurance Agency! AWFAREADERS'VORITESARDS2022 Scan for a FREE quote!
Deposits are insured up to $250,000 by the NCUA and backed by the full faith and credit of the U.S. government. Through Freedom First's mobile app, members can check their credit score at any time without impacting it, deposit checks and get access to their funds
READERS' favorites PLATINUM Mortgage FinancialCompanyLendingPlanningBank GOLD Credit Union
Across all of its services, Freedom First reinvests profits back into the community. They commit 10 percent of their profits to charitable causes and have deep partnerships with local nonprofit service providers to empower community members to find stability. "Everyone who works here has a giving heart and desire to make a difference," Brown said.
Freedom First Credit Union
You can learn more about Freedom First at www.freedomfirst.com.
Since 1956, Freedom First Credit Union, headquartered in Roanoke, has been "Helping People Prosper — Helping Communities Thrive." Now serving the Roanoke Valley, Shenandoah Valley, and Southwest and Central Virginia, the credit union prides itself on its community impact, free financial coaching, personal service, and quick local decisions.
rvhomemagazine.com 6 3
The credit union is growing quickly, expanding to more geographies and growing their product lines to better serve their local communities. Unlike a typical credit union, Freedom First provides full-service mortgages, including jumbo loans, as well as commercial loans, private banking, wealth management, and business banking. Decisions are made quickly because they're made locally.
S
"Our underwriter not only knows Smith Mountain Lake, but she also goes there on the weekend," said Paula Brown, SVP Mortgage. "It's a real benefit to our borrowers that we understand our communities."
Robert's Cleaning & Restoration
"We go into someone's house with 6 inches of water and it's the worst day of their life… we try to take that stress away," he said.
"We worked really hard," said Robert. "We made the customer first. I think that's what got us Today,here." the family business includes Robert's son, Josh, and a small team that still abides by values grounded in their Christian faith, putting the customer first and serving with integrity. Many of their customers have been with them for decades, and Robert says he appreciates and values those relationships.
Along with professional carpet, upholstery and tile cleaning, Robert's has been growing its restoration service. Robert said this is important because everyone eventually has a water leak, and they want to be there for their customers when a need arises.
"We get very few complaints and when we do, we're immediately there to make it right," RobertRobert'ssaid.uses the Butler System, the #1 van-mounted cleaning system for the past 30 years. The Robert's team prides itself in clean and well-maintained equipment to give their customers the best experience possible.
R
READERS' favorites PLATINUM Carpet & CleaningRug SILVER Water & RestorationFireandClean-up
Robert and Donna Webb started Robert's Cleaning & Restoration in their garage in 1990. Every day on Donna's way to her day job, she'd pray they'd get one call that day. As Robert worked three part-time jobs, he began getting that one call a day, then more and more.
64 R oanoke Valley HOME Fall 2022
Learn more at robertscarpetcleaning.com.
rvhomemagazine.com 65 THE REGION'S ONLY FACTORY CERTIFIED INSTALL & SERVICE PROVIDERS SALESwww.appliancestudio.netDELIVERYINSTALLSERVICE• 1948 FRANKLIN RD 540.266.3303ROANOKE VA• • • • AWFAREADERS'VORITESARDS2022 1948 Franklin Rd | Roanoke VA | 540.759.7695 Three Time Platinum Award Winner! PROUDLY SERVING THE REGION FOR MORE THAN 20 YEARS! www.JohnsonGraniteInc.com 1948 Franklin Rd | Roanoke VA | 540.759.7695 Three Time Platinum Award Winner! PROUDLY SERVING THE REGION FOR MORE THAN 20 YEARS! www.JohnsonGraniteInc.com
READERS' favorites
NURSERIES
Platinum: Indoor Outdoor Living Platinum: National Pools Gold: Virginia Furniture Market Silver: Grand Home Furnishings
Platinum: Townside Gardens Gold: Northwest Ace Hardware Silver: Capps Home Building Center - Garden Center
Platinum: Seven Oaks Landscape Hardscape Gold: Ronnie Mitchell & Son Landscaping
GARDEN AND LANDSCAPE
LANDSCAPE AND HARDSCAPE DESIGN/BUILD
OUTDOOR FURNITURE
66 R oanoke Valley HOME Fall 2022
LAWN AND LANDSCAPE MAINTENANCE
Platinum: Townside Gardens Gold: Greenbrier Nurseries
GARDEN SUPPLIES AND ACCESSORIES
Platinum: Construction Marketing LLC Gold: Ronnie Mitchell & Son Landscaping Silver: Seven Oaks Landscape and Hardscape Silver: Varsity Landscaping
Gold: Valley Landscaping Silver: The Green Team
Townside Gardens
"We also have pottery and art — you really won't see the same thing twice," said Casey.
rvhomemagazine.com 67
The mother/daughter team of Liz and Casey Broughton took a leap of faith and bought Townside Gardens in September 2020. The Roanoke garden center, which opened in 1987, had many employees who had been with the business from the beginning. Soon, the new owners and the experienced team felt like family.
"COVID brought so many new customers to learn about plants," said Liz. And Townside Gardens has something for everyone, from the occasional buyer looking for colorful hanging baskets to the obsessed plant mom or dad looking for that rare cultivar — there's something for every price point. Townside even keeps a wishlist for customers so they can look out for those more unusual varieties.
Along with working with more than 40 vendors, Townside has its own full-production greenhouse. They also offer landscaping installations and design help. Barb Nelson, who has been with the business since 1987 has created more than 1,500 landscape designs in the Roanoke Valley. The garden center is active in Historic Garden Week each spring and offers a wonderland of trees, garlands and wreaths each winter.
Located at 3614 Franklin Road SW, Roanoke, Townside Gardens prides itself on excellent service and a huge selection of houseplants, annuals, perennials, trees, shrubs, pottery, statues, fountains, tools, and much more. Learn more at townsidegardens.com and follow them on social media.
T
To their surprise and delight, Townside Gardens just keeps growing in popularity, with year-over-year record-breaking sales since 2020.
PLATINUM Garden Supplies & AccessoriesNurseries
Platinum: Construction Marketing Gold: F&S Building Innovations
Platinum: National Pools Gold: Water by Design Silver: Waterworks
Gold: Brown Hound Tree Service
SPA AND HOT TUBS SALES AND SERVICE
Silver: Roots Arbor Care Tree Service
Platinum: Bartlett Tree Experts
Platinum: National Pools Gold: Silver:WaterworksVirginiaPool and Sales
TREE SERVICE
Silver: Pitman Construction
68 R oanoke Valley HOME Fall 2022 READERS' favorites
GARDEN AND LANDSCAPE
STONE, BRICK AND HARDSCAPE MATERIALS
Silver: General Shale
PORCHES AND DECKS
Platinum: Boxley Gold: Marshall Stone
SWIMMING POOLS
We started as a small brick manufacturer in Johnson City, TN in 1928. Today, we are the largest producer of clay brick in our industry. Customers have access all across North America through our newly established regional brand network, with manufacturing and sales operations in close proximity to our customers in order to offer complete masonry solutions at every turn. Find your local retailer at generalshale.com/locator!
rvhomemagazine.com 69
COMPLETE SOLUTIONS AT EVERY TURN
Platinum: Daleville Town Center Apartments
Gold: Reserve at Daleville
HOME LIVING OPTIONS
RETIREMENT LIVING COMMUNITIES
Platinum: Richfield Living Gold: Brandon Oaks Gold: Our Lady of the Valley Silver: Edinburgh Square
70 R oanoke Valley HOME Fall 2022
APARTMENT COMMUNITIES
READERS' favorites
Silver: Pebble Creek
Platinum: EZ Rampz Gold: Generation Solutions Silver: Brandon Oaks at Home
HOME HEALTH SERVICES/AGING AT HOME
5119 Hollins Road | Roanoke, VA 24019 | 1-540-404-1186 | www.ezrampz.com Complete accessibility in and around your home A Giant Thank You to HOME Magazine's Readers!
BY BECKY CALVERT
LIVE smart homes
72 R oanoke Valley HOME Fall 2022 HOW SMART IS YOUR HOME? what gadgets can do for you
rvhomemagazine.com 73
It would seem that almost every device or gadget you can purchase for your home now comes with a "smart" option. While the list is seemingly endless, how many of these items do you really need to make your life easier? And what sort of internet connection do you need to run all these devices?
vacuum that runs itself? A refrigerator that lets you know you're out of milk? As appliances are increasingly made with microprocessors, they are also making our lives more efficient, tackling some of our household chores for us. Thermostats, security cameras, door locks, light bulbs, dishwashers, stoves, microwaves, refrigerators, televisions, vacuum cleaners, washing machines and dryers are just some of the items on the market that can be operated from your smart
A
phone or tablet, whether you are at home or not. Combine them with a smart assistant like Alexa, and they can work together, adjusting the temperature and lighting upon your arrival home or creating a grocery list for you.
How much bandwidth is needed?
R oanoke Valley HOME Fall 2022
Manylighting.arefamiliar
lighting is another easy way to dip your toes into the new technology. Smart light bulbs are LED bulbs that can be customized, scheduled and controlled remotely. Some of them are dimmable, some can change colors and others can be synced with music, giving a whole new dimension to the concept of mood
now with the smart doorbell, one of the most popular of which is the Ring Camera. Along with similar
The good news is that many of these devices don't require much bandwidth from your internet, although they will need a consistent connection. Devices that need a continuous connection (for example, a digital assistant such as Alexa) or that stream (like a smart doorbell) will need a larger bandwidth allotment, but others, like those handy robot vacuums, have far lower requirements.
What smart devices should you buy?
YOU WITHSAVECOULDMONEYGEICO Some discounts, coverages, payment plans, and features are not available in all states, in all GEICO companies, or in all situations. GEICO is a registered service mark of Government Employees Insurance Company, Washington, DC 20076; a Berkshire Hathaway Inc. subsidiary. GEICO Gecko® image © 1999-2022. © 2022 GEICO #0M94814 With low rates, personalized service, and a local office near you, it makes sense to switch to GEICO. Plus, you could save even more by combining your policies. Don't wait any longer – get a free quote today. Michael Craft ¡Hablamos Español! 540-985-65504750geico.com/roanoke-craftValleyViewBlvd,Roanoke
A good rule of thumb is for every 10 or so smart devices, you'll need an additional 5 Mbps on top of what you typically use for your home internet. There are some workarounds if you live in a rural area without fast, dependable internet service, but that is a topic unto itself.
Try starting with a small gadget called a smart plug. These install between an outlet and an appliance, allowing you to control the flow of electricity to and from an item using a smart phone. This can be handy for coffee makers, phone chargers or even lamps, as they allow you to turn an appliance off and on via an Smartapp.
Short of building an entirely new house using all this technology, how exactly do you determine which smart devices you should have and which you can live without?
n A bad internet connection can make the technology in the devices unusable.
is
While smart home devices can save time and improve some aspects of your life, there are drawbacks:
Saving money is one of the advantages to many of these smart gadgets, although they tend to be more expensive than their nonsmart competition. It is worth considering how many of those features you will need, as these
are often much more efficient than your existing appliances, even a newer appliance that's not computerized will still be more efficient than your old washer. In the end, if you determine a smart refrigerator that sends you a grocery list isn't for you, but a smart thermostat is, that's OK.
rvhomemagazine.com 75
Smart thermostats allow you to control the temperature of your home, programming the temperatures for when you are there and when you are not. This means that your home can be either warmer or cooler when you aren't there, running your heat pump less and ultimately, saving money on your energy bills.
no sanding. No mess, no odors, in just 24 hours. The process quick, and hassle
free. N-hance has a full customer service guarantee. BEAFTER FO RE BEAFTER FO RE Wood Renewal in Just One Day! Renew, Repair & Revitalize Your Wood "I just want to thank you with regards to the great job you did to our kitchen cabinets. They had 22 years of use and you made them look like they were just installed. " - The Kuehns AWFAREADERS'VORITESARDS2022
Independently Owned and Operated Call 375-6631 today to schedule a FREE In-Home Estimate. Serving Roanoke, Botetourt, Vinton and Salem No Sanding - No Dust - No Mess - No Odors Revolutionary wood renewal with a tough polyurethane
n They may not always integrate well with other smart gadgets in your home unless they are all from the same manufacturer.
easy,
n They can also pose data and security risks, as many of them don't come with reliable internet security
The 1960s animated show The Jetsons imagined a world with automated homes and flying cars. We may not yet have flying cars, but thanks to technology and smart devices, our homes are inching more and more toward that world we once considered imaginary. ✦
If you like a neat house or are a pet owner who is always trying to keep up with your four-legged friend's "glitter," then a smart vacuum might be for you. These robot vacuums can detect hazards and obstacles while moving through your space, cleaning the floors as they do. There are even some mop versions on the market, although reviews of those appear to be mixed.
What are the drawbacks?
Whileprotocol.smartdevices
devices, it monitors the activity at the entrance in which you install the doorbell, offering you a personal security system that you control. Some are battery powered, so they don't need to be hardwired into your existing doorbell. Not only do they allow you to see if a package has been delivered, but they can also alert you to anyone who sets foot on your doorstep, whether they ring the bell or not.
appliances are typically more expensive to both purchase and repair.
76 R oanoke Valley HOME Fall 2022 IMPROVE level up the laundry clean by design
LAUNDRY SPACES WITH FUNCTION AND PERSONALITY MAKE WASHING LESS OF A LOAD
n the not-too-distant past, the herky-jerky washing machine and its dryer buddy were banished to the corner of an unsightly, musty-smelling basement. At some point, some brilliant person realized that getting clean clothes — a chore for one person, let alone a family — deserved a better setup. Now, laundry spaces are going from dingy and dated to large and luxe. No matter your space or your budget, there are ways to make the mountain of laundry scalable, and the space to be both functional and aesthetically pleasing. The first step is to get organized.
I
BY JESSIE THOMPSON
rvhomemagazine.com 77
The mantra of all good design is "form follows function." So think about what you need to do in your laundry area, and, if space permits, what you would like to do in your laundry room. Does it make sense to combine a
BATH&BLINDSCURTAINS,PHOTO:
Another important tip: make sure you have proper lighting. While you might not think about it, good light is essential to properly sort clothing and treat stains. If you're someone who irons (kudos to you!), proper lighting will help ensure settings so garments are pressed perfectly, and your creases are crisp. If you have space, consider adding a light fixture that not only brings you lumens but sparks joy and makes a design statement.
Get organized Look around your space and edit. Keep only what is essential: detergent, stain fighters, wool balls/dryer sheets, clothespins/hangers and a place to throw away dryer lint. Even if you have a larger space, keeping just the basics within arm's length will help with efficiency. The more clutter you can remove from your space, the easier it will be to get the task at hand done. Some might suggest decanting products to reduce visual clutter, but, honestly, it's a lot of work, and we're trying to lessen the load, so to speak.
Keep different hampers for different loads — yes, basic ones for lights and darks, but also for items you hang to dry or that need to be pre-treated. Or have a basket for each person in the house. (Be sure to read labels, too, as some pieces of clothing react to certain ingredients; and some stain fighters should not be left to dry.) Teach others in the house your systems, too, so they can help.
Think about function, vertical spaces
Wallpaper is another way to add design to a space, but if it's too daunting, you could opt for adding paper to the back of open
78 R oanoke Valley HOME Fall 2022
Thank you to the Preu Family for the opportunity and privilege to build their dream home in beautiful Ballyhack! Dream. Build. Renovate. 540-989-7646 | www.georgebaron.com It's 7am - Do You Know Where Your Pants & Shoes Are? Designs To Fit Your Needs & Budget FREE IN-HOME CelebratingCONSULTATION34Years Start Your Day Right! 212 Apperson Drive • Salem, Virginia 24153 540.389.8570 • www closetstorage com
Just because a laundry room isn't a living space doesn't mean it should be outdated or a space you dread going into. While laundry spaces might not get top billing, it's easy to refresh your space without spending a lot.
Make it pretty, or at least, not ugly
laundry room and a bathroom or mudroom? Could an upstairs closet be turned into a laundry room? Would it make sense to have two dryers? Laundry spaces, just like kitchens, are really individualized.Beingableto hang clothes directly from the dryer, or even straight from the washer, or after being ironed will help keep them looking fresh. A custom clothes rail to airdry clothes can be installed; a portable drying rack might work if you have space. Another quick fix is to hang tension rods at or above head height to allow you to keep hanging clothes tidy; just make sure the rods can withstand the weight of the clothing. Skinny, no-slip hangers help save space.
Install shelving systems in vertical spaces. Open shelving is particularly functional for your most-used items; a deep shelf over front-loading machines can double as a folding station. Be sure to invest in durable materials, as these shelves will see lots of use. Also, peg boards can be hung up near the top of the walls, and items (think laundry baskets, drying racks and even an ironing board) can be hung from hooks in the pegs.
For bang-for-your-buck, buy some paint for the cabinets, walls, and even floors. Coordinate a colorful palette or stay all neutral. Chalkboard paint may also be used — and is a fun way to remember lists or leave messages.
shelves/cabinets. Artwork might not have a place in smaller laundry areas, but if you have the wall space, a color-saturated print in a neutral area makes a statement; or prints in a monochromatic color scheme can add texture. If your space is large, consider adding a low pile, tight-weave area rug, or even a moveable cart.
rvhomemagazine.com 79
n Put socks in a mesh bag to wash/dry, so the pairs are always together
If your space has a window, consider a window treatment as a way to make the space reflective of your style. Think about how much personality blinds or a valance can add. As for other décor, think aromatherapy, laundry-room themed items, a family portrait or a plant or two. However, keep in mind, you don't want to add more cleaning to your routine, so keep it simple.
n Run a cold wash, hangto-dry-load first thing in the morning — it won't take hot water for showers and will have all day to dry
SUSAN BAILEY, CRS, GRI, ABR 16 years Real Estate experience selling homes, farms and unique properties. 5324 Fallowater Dr, Ste 100 | Roanoke VA 24018 | 540.525.1844 | Susan.Bailey@LongandFoster.com PRIME LOTS OVERLOOKING BALLYHACK GOLF COURSE GREEN 10 Amazing views, walking distance to the club house, surveys available and HOA dues paid for the first year. Lot 8 (3843 Saul Lane) and Lot 7 (3837 Saul Lane) Each lot priced at $99,000 Or purchase both together for $175,000
MAKE LAUNDRY DAY EASIER
Ideally, a laundry space is a highly functional, highly organized, pleasant place in which you get your clothes clean. You don't need a lot of square footage, but you need a good floorplan, and systems that help with efficiency. If doing laundry feels less like a chore, that can only be a good thing. ✦
n Keep one bin near the washing machine that is an "emergency wash" area — so that items that are needed within 24 hours can get done first
n Use your phone: listen to golaundry,whilepodcasts/music/booksdoingandfoldingitmakesthetimebyquicker
n Keep hangers in your laundry space, so you can hang clothes immediately after they come out of the dryer
n Set alarms to remind you to get clothes out of the dryer once it finishes
Design with a Vision
BY NOELLE MILAM Photography by Kathryn Feldmann
"We were coming from 30 acres in Blue Ridge," explains Heather, "and we had definite ideas about the kind of home we wanted to build, one that would see us through our retirement, provide a comfortable living environment for us and our son Shawn who is in a wheelchair, and perhaps most importantly, be the kind of place our other two sons, friends, and family will always want to come."
Heather and Jon Preu had designs on their perfect home for hospitality, filling a binder with creative and innovative ideas to make their home the perfect spot for friends and family. Their building journey began when they found an ideal location in the golfing community of Ballyhack.
BUILT ENTERTAINTO
80 R oanoke Valley HOME Fall 2022 H
rvhomemagazine.com 81
Heather, CEO of a software company, and Jon, a retired Navy submarine officer who is now the full-time caregiver for Shawn, had been collecting home ideas for years. The couple hired architect Craig Balzer of Balzer and Associates, and, after seeing a HOME Magazine feature of a home constructed by local builder George Baron of Baron Enterprises, they engaged him to help them turn their ideas into reality. They broke ground in 2019 and anticipated a 12-month build; however, COVID-19 hit toward the end of the project and slowed things down.
"We got close, but once everything shut down, we started having supply chain issues like everyone else," Heather recalls, "so the project extended to 18 months or so."
82 R oanoke Valley HOME Fall 2022
The number one requirement: a flat lot that would enable the Preus to build the sort of open concept design that would work best for all of them. Ballyhack provided the comfort and ease of being an easy 10-minute drive to downtown Roanoke, with the allure of living along the rolling greens of the club's championship golf course.
In search of ideas
In and around her busy professional life, Heather researched, organized, and designed her home herself. "Oh, I am very much a 'binder person,'" laughs Heather, "and I had them organized by room. I watched HGTV, tore things out of design magazines, browsed the internet, — often in hotel rooms on business trips — and kept careful records of exactly what I wanted to put where."
rvhomemagazine.com 83
Over the months the couple spent building their Ballyhack home, Heather was placing orders for furniture, fixtures, lighting, even the front doors. "Because of the pandemic, I had to order everything sight-unseen," Heather adds, "It was a little nerve-wracking but it's kind of miraculous how well everything fit in theToday,end." it's hard to reconcile the warm and welcoming two-story brick home, with gracious opaque glass and wood double front doors, with stories of hundreds of boxes of housewares that arrived during the strange pandemic era. The home exudes "welcome" from the very first step inside. Guests are immediately ushered from a grand twostory entry with a catwalk above, into a large open-concept space that includes a dining room, kitchen, and a living room that opens into a huge two-story covered screened porch. The home is a "smart home," thanks to Audiotronics, who assisted the Preus with video, audio, security, and other automation such as blinds and lighting.
Inside, Heather consciously kept her palette neutral with a light gray wall, and upholstered furniture in the vaulted living area. Wood beams and a stacked stone fireplace lend a rustic touch.
After years spent protecting cherry hardwood floors in their old home, Heather is pleased with the new home's wide-engineered plank flooring, which she has carried throughout the home. "I love the way this flooring has a bit of a weathered look to it," she says, "and with four dogs and three people and a wheelchair, it has really held up well so far."On either side of the fireplace, builtin shelving displays family photographs of three generations of Navy men. The curved upholstered sofa, coordinating club chairs and glass coffee table are from Reid's Fine Furnishings in Roanoke. "I found everyone at Reid's to be enormously helpful in finding the pieces I wanted for this space," says Heather, "They were fabulous about letting me bring in pictures of pieces I'd found online and saved in my binder, and then finding and ordering them for me."
84 R oanoke Valley HOME Fall 2022
A look inside
The dining area is what Heather calls a "flexible space," meaning that she can rearrange the sideboard, expand the table and seat 20 as comfortably as she can seat 6. The slipcovered white chairs from Restoration Hardware lend a casually elegant touch to Heather's modern farmhouse aesthetic. Regardless of size, the table boasts some of the best views in the house: Straight out through sliding glass doors to the sparkling inground pool, the undulating green of the golf course, and to the mountains beyond. To the side, is a well-stocked bar area complete with wine storage, legions of glassware, and everything imaginable to mix the perfect drink, no matter what your taste.
has been one of the best decisions I made." Heather chose an induction cooktop over gas because it is easier to clean.
Heather planned this kitchen down to the last inch, selecting the cabinets, countertops, backsplash, lighting, even the appliances. "I'd show up to meet with George [Baron] and get out my binders," Heather laughs, "I literally handed him lists of items to order, down to the part numbers, and he and his team put them all in for me."
rvhomemagazine.com 85
When designing her kitchen, Heather kept their love of entertaining in mind. To that end, and working with The Appliance Studio in Roanoke, she ordered extra-large, side-byside Sub Zero fridge/freezer units, double dishwashers, a built- in Miele coffee station, a trash compactor, and to the delight of family and friends alike, a pellet ice maker.
An expansive leathered Carrera marble island allows for plenty of workspace — plus counter seating. The outer countertops are Carrera as well, and its creamy tones are picked up in the striking geometric backsplash of Italian marble tile that provides textural interest in this mostly white kitchen.
"Both Jon and I are avid cooks," says Heather, pointing toward the large U-shaped kitchen. "He gravitates to the exactitude of baking, where I am more 'let's see what we can do with this' type of cook." The kitchen (and pantry adjoining) are indeed a cook's dream, regardless of their proclivities.
Heather's favorite item in her kitchen is the wall oven with French doors, "Leaning over an open oven poses certain, ah, challenges to shorter people like me," she explains, "and this
86 R oanoke Valley HOME Fall 2022
Off the kitchen, a hallway leads between the pool entrance and three-car garage. Sparkling Murano glass lighting that Heather found, negotiated, and imported herself from Italy, illuminate the multi-functional space. At the base of the back stairs, next to the garage entrance, is an organized "drop zone," and the entrance to a separate, private apartment for their son Shawn.
Behind a rustic sliding barn door lies a pantry that is nothing short of a work of art. "I have always been obsessed with pantry pictures online," says Heather, "I love this space so much that I wanted it to be shared — hence the sliding door…I envisioned a space that was easily accessible and where everyone can make themselves at home."
Unsurprisingly, Heather put a great deal of thought into the large adjoining bathroom as well. Separate vanities flank the doorway, giving both Heather and Jon their own sink and space to get ready. An inviting soaking tub sits at an angle under a sparkling chandelier next to an extra-large glass-framed shower. Heather used marble tiles on the floors, as well as in the shower, where it complements the interlocking marble border at the top. The shower unites beauty and function with multiple shower heads, a steam unit, and an extra-large bench.
Thoughtful designs
Since Heather and Jon see this as the home where they plan to retire and, eventually, age in place, it was important to both to have their own bedroom located on the ground floor. Their elegant primary suite is situated to allow views of the back yard and the greens beyond. The space has a serene feel with perhaps a touch of old Hollywood glamour. A tufted platform bed with monogrammed Frette duvet and pillow shams, all in shades of soft gray, is flanked by mirrored bedside tables with matching tall boudoir lamps topped by gray silk shades. The layering of different shades of gray, with the textures of the tufting and the mirrors create a restful space.
rvhomemagazine.com 87
"I love our bathroom," Heather says, "I wanted it to feel classic — not trendy — even though you are seeing a lot of gray and white these days, I feel like they are such versatile neutrals that I can mix things up and still have it work."
Upstairs, the home boasts two guest rooms, two full baths, two offices (one for Jon and one for Heather), a second-floor gathering room, and finished space over the garage that doubles as a home gym and an overflow guest room.
The easy flow throughout the ground floor spaces and the fact that nearly all rooms open onto the covered porch or back patios, means that the outdoor spaces feel like an extension of the home. The sheer scale and scope of the vaulted two-story screened-in porch would be almost intimidating if Heather hadn't carefully broken the space up into comfortable sections with clear purpose. There is a long dining table with seating for 10 next to an outdoor kitchen to die for: a smoker grill, a griddle, a pizza oven, even a bar fridge that houses two kegs of beer. Arranged around a stacked stone fireplace is a large sectional with red cushions.
where we can enjoy it year-round.' This is actually the biggest one George has built to date."
Outdoors in
The inground pool, installed by National Pools of Roanoke, was always at the top of the couple's list. All three resident Preus love spending time in the pool and its location, steps from the back door, ensures that friends and family spend a lot of time poolside as well. Chaise lounges with bright red cushions are arranged around the pool area, and, to give them a bit of privacy, a curtain-lined cabana sits at the far end.
To get the layout and design just right, the Preus engaged the services of Seven Oaks Landscape and Hardscapes. "We knew we had this amazing view," explains Heather. "We wanted to build a landscape that brought us all out into it, and Seven Oaks really got that."
88 R oanoke Valley HOME Fall 2022
The screened in porch was a must-have for the Preu family, explains Heather, "We'd seen another enclosed porch that George Baron had built, and we thought, 'It's so beautiful here that we are going to be outside all the time. We need a space
A meandering path leads toward the greens with several notable stops along the way: a porch swing with garden views, a second patio fire pit, a hammock and another dining area right at the edge of the green. Outdoor speakers are installed unobtrusively all over the home's outdoor spaces. It's clearly a house ready for a guests or a party, or both. "Our goal was to build the kind of house that all the kids come back to, for events, for holidays, or just because." Two years and a global pandemic later, they appear to have done just that. ✦
rvhomemagazine.com 89
Despite COVID delays, the company laid hundreds of feet of pavers and bluestone and sod, built a waterfall feature, and planted garden beds, that transformed a bare lot into an enchanting outdoor space. In addition to the pool area, the Preu family has an additional paved patio on the other side of the screened porch. This area is home to several red-cushioned casual sitting arrangements, including one built around a gas firepit and a multi-person spa tub under a gazebo strung with lights.
upcycling The BookcaseBetter-Than-Basic
BY SLOANE LUCAS
MYCREATIVEDAYS.COMPHOTO:
H
92 R oanoke Valley HOME Fall 2022 DESIGN repurposed furnishings
ome decorating projects are always gratifying — but there's something extra appealing about taking a piece of furniture that might be unused or under-utilized and upcycling it into a creative, functional piece. Enter the humble bookshelf. Maybe you've got one tucked into a guest room where you store some paperbacks you haven't read in a decade. Or one stashed in an attic, basement, or garage that you never use, but still can't part with.
Creative closets & storage
For the at-home mixologist or amateur sommelier, transforming a bookshelf into a bar cart or wine bar is a wonderful way to upcycle. For a bar cart, you can adjust the shelving to accommodate the height of liquor bottles, add decorative trays to hold cocktail shakers and tools, and choose a curated assortment of colorful, classic clear, or vintage cocktail glassware. For a wine bar, the underside of the top can be outfitted with metal racks for hanging wine glasses, and the lower shelves can be fitted with horizontal wine racks. Decorative baskets can hold wine openers and stemware tags, so guests know which glass is theirs. If you want to be extra creative, add some rails to secure glassware and bottles and add wheels to the bookshelf to create a travelling bar or wine cart.
Culinary inspiration
Lovely libations
rvhomemagazine.com 93
Bookshelves have myriad uses in a kitchen, not the least of which would be to organize your cookbooks. Additionally, you can also line up multiple waist-high bookshelves back-to-back, adding a tabletop to create a functional kitchen island. The sides can be outfitted with wire baskets or upcycled hanging file folder holders to drape kitchen towels or store other items. Bookshelves can be lined with wicker or wire baskets for storing root vegetables or to organize linens, plastic containers, snacks, or anything else that needs storage. If you need more space to display your favorite dishware, you can add decorative feet to an old bookshelf and create a hutch. Adding a tabletop to a single bookshelf can convert it into an intimate table for a coffee or breakfast nook.
Don't let that potential go to waste. There are some wonderful ways to upcycle that basic bookcase into several other pieces:
As long as a bookshelf can fit inside your closet, it can be enlisted for a multitude of uses. Add shelves to pack in layers of shoes. Add wicker or canvas baskets for a beautiful and practical way to organize scarfs, hats, and bags. Expecting a new addition to the family? You can turn a bookshelf into a mini-closet for a nursery by removing a shelf and adding a clothes rack. Baskets or canvas cubes on lower shelves can organize smaller items like socks and shoes. You can also enlist a bookshelf for creating a decorative but functional piece for storing linens or toiletries in a bathroom.
If you love to garden, you can convert an old bookshelf into your own indoor seed-starting center. Attach grow lights to the top of each shelf and buy seed-starting kits that come with trays, soil pods, and a clear plastic lid. Seedlings can grow there until they are large enough to plant outdoors – or until they grow taller than the shelves.
Humble home office
Kid stuff
94 R oanoke Valley HOME Fall 2022
Green thumbs
Ideas for kids and bookshelves abound. You can turn an old bookshelf into a dollhouse by adding a few dividers and painting
Attaching a level surface to one shelf, and adding two legs for support, can create a small home office area or desk space for kids to do homework. You could even attach an existing small table to a bookshelf and paint to match, taking two unused items to create a functional new one. Even simpler, take the coffee or breakfast nook idea and just add a tabletop, creating an instant desk.
or decorating each room. You can paint the back and sides with chalkboard paint, giving kids a canvas they reuse again and again. Similar to the idea for a nursery closet, you can also make a dress-up closet to hang up costumes and accessories. Add wheels and it can be portable, too.
Whatever your current décor or practical need, a simple bookshelf and some creativity can combine to create a new piece that works for both you and your space. ✦
Once you determine how you will use your newly redesignated bookcase, you can punch up the décor. Repainting is a nobrainer, but you can add pizazz by painting the interior a different color. You can also add wallpaper to the inside – or even the outside – for some pop. Consider distressing to give an antiqued look. Add thin wooden planks inside or outside for a rustic, shiplap look. Or go with a high-gloss finish inside and out for a modern, sleek feel.
3. Must be delicious.
4. Must be a little splurge worthy for the waistline. Sticking to the classics is always a hit. But why not take it up a notch? These recipes take a spin on the classics from deviled eggs and pizza to cheese dips and sheet cake. We don't need to rewrite the classics completely, but these versions might make you want to add some extra notes to grandma's recipe cards.
ADDICTIVE GAME DAY FOODSyoull want to make all year long'
The qualifications for a perfect game day spread are pretty straight forward. Here are the four magic ingredients:
1. Must be scalable — crowds can eat a lot.
rvhomemagazine.com 95 LIVE game day delicious BASILPROSCIUTTODEVILEDTEX-MEXEGGSANDPIZZABREADSPICYCORNCHEESEDIPEASYALMONDSHEETCAKE
BY SARAH NICHOLAS
2. Must be easy to prepare.
This is a spin on a Korean American dish. It's not what most game goers would expect like your typical buffalo chicken dip. This is best served straight from the skillet but is wonderful reheated. Serve with crackers and watch it disappear!
1/2 teaspoon salt
OMG! This is pizza elevated and totally shareable. My biggest tip is to make more than one. It will fly! It is an easy finger food with very simple steps and pre-made ingredients! The prosciutto makes it slightly unique and utterly divine!
1 teaspoon yellow mustard
2 tablespoons olive oil 2 garlic cloves, crushed 2 (16-oz.) cans biscuit dough, refrigerated
1/4 teaspoon pepper
2 cups mozzarella, shredded 1 (5-oz.) package prosciutto, diced
1/4 cup fresh flat-leaf parsley, chopped
1 teaspoon garlic powder
6 hard-cooked eggs, peeled
1 cup marinara sauce, jarred and warmed
1/4 teaspoon pepper
TEX-MEX DEVILED EGGS
1/2 cup fresh basil, chopped (plus more for garnish)
1 tablespoon fresh cilantro, chopped
1 green onion, thinly sliced
PROSCIUTTO AND BASIL PIZZA BREAD
Who doesn't love a deviled egg? Can you call yourself a Southerner if you don't? Eggs are a blank canvas for flavors, so try this smokey and spicy version!
Preheat the oven to 400°F. Lightly grease an ovenproof skillet.
2 teaspoons sugar
1/4 cup Monterey Jack, shredded Smoked paprika, to garnish
In a large bowl, combine corn, mayonnaise, Sriracha, sugar, garlic powder, salt, pepper and half of mozzarella. Spread corn mixture into a lightly greased ovenproof skillet, and sprinkle with the remaining mozzarella. Bake until bubbly, about 15 minutes. Then broil for 2-3 minutes, or until golden brown. Garnish with sliced green onions.
Cut eggs in half lengthwise and remove yolks into a bowl. Mash egg yolks and stir in green onions, cilantro, jalapeño, mayonnaise, mustard, salt, pepper and chili powder. Spoon the mixture into egg white halves; sprinkle with Monterey Jack and smoked paprika. Serve immediately or cover and chill until ready to serve.
96 R oanoke Valley HOME Fall 2022
1/4 cup mayonnaise
2 teaspoons Sriracha
4 ears corn, shucked (if using canned, rinse and drain well, about 3 cups)
1 cup whole milk mozzarella, shredded and divided
3/4 cup Parmesan cheese, shredded (plus more for garnish)
1/4 teaspoon Kosher salt
1/4 teaspoon chili powder
Preheat the oven to 325°F. Combine mozzarella, prosciutto, Parmesan, basil, and parsley into a bowl. Combine oil and garlic in a small bowl, and drizzle over the cheese mixture. Cut biscuits into quarters and add to cheese and oil mixture. Toss together. Transfer to a lightly greased nonstick Bundt pan and bake until the top is golden, about 45 to 55 minutes. Let the bread rest in the pan for about 5 minutes. Remove bread (by flipping over on a platter and garnish with Parmesan and basil.) Serve with marinara sauce for dipping.
1 tablespoon green onions, thinly sliced
1 small jalapeño pepper, seeded and diced
1/2 cup mayonnaise
SPICY CORN CHEESE DIP
Forminutes.frosting, add butter and half and half to a large saucepan and bring just to a boil. Be careful not to scorch. Remove from heat and stir in confectioners' sugar, extract and almonds. Spread over warm cake. ✦
2 cups all-purpose flour 1 3/4 cups sugar 1/4 cup brown sugar 1 teaspoon baking powder 1 teaspoon salt 1/4 teaspoon baking soda 1 cup butter, cubed 2 large eggs 1 cup sour cream 2 teaspoons almond extract
CAKE
1 cup chopped almonds
Cool on a wire rack for 20
Preheat the oven to 350°F. In a large bowl, whisk together flour, sugar, brown sugar, baking powder, salt and baking soda. Cream together butter, eggs, sour cream and almond extract. Add to the flour mixture and mix well. It will be thick! Transfer to a greased 15x10x1-in. baking pan. Bake until golden brown and a toothpick inserted in the center comes out clean, 25 to 30 minutes.
I adore this recipe because the longer it sits, the better it tastes, which makes it perfect for game day! It's buttery, just sweet enough and will make all ages happy.
rvhomemagazine.com 97
1/2 cup butter, cubed 1/4 cup half and half 3 1/2 cups confectioners' 1/2sugarteaspoon almond extract
EASY SHEETALMONDCAKE
FROSTING
98 R oanoke Valley HOME Fall 2022 IMPROVE home maintenance by month
HOME CHECKLISTSMAINTENANCEFOREVERY SEASON
n the never-ending journey of homeownership, it can feel like each new season brings a whole host of problems to solve — some are time-sensitive and some are just convenience, but which is which? Below, we list a few of the most important and prevalent seasonal inspection items. However, every home is different. Especially in an older home, your seasonal maintenance list may include more or less per season. Always conduct your own research or consult with an expert before embarking on a brand-new task. year inthe life
BY AMELIA POORE
a
I
There are a few items that should be inspected every month or two to ensure your home is running at peak efficiency, which will save money and time in the future. A good rule of thumb to guide timing for these year-round tasks is how often you use the item. If you use it year-round, you should inspect it yearround. The best examples are bathrooms, kitchens, and the equipment therein; this includes cleaning faucet aerators, clearing drains and garbage disposals, and flushing hot water heaters. Additionally, you should regularly inspect electrical cords, dryer and other air vents, and smoke/carbon-monoxide detectors to make sure they are in safe working order.
FALLSPRING SUMMERWINTER
Fortunately, most big-ticket maintenance items can be completed seasonally, and most can be accomplished by the homeowner alone. Nonetheless, always seek the guidance of a professional if any task is dangerously out of your wheelhouse.
rvhomemagazine.com
Generally, the mild weather makes fall an opportune time to take care of any significant home improvement or maintenance outdoors, such as replacing windows, exterior painting, and roofing. In addition to the raking and other yardwork best done before it snows, there are tasks that must be completed before it gets too cold such as inspecting and cleaning fireplaces and chimneys; clearing gutters; winterizing hoses, sprinklers, and other exterior plumbing; re-sealing the gaps around exterior windows and doors; and fixing any cracks on sidewalks or driveways. Taking care of these chores during fair weather will save a lot of headaches once winter sets in!
Winter
The long, hot days of summer are great for spending time outdoors — for leisure, of course; not so much for yardwork or exterior maintenance. Thus, like the winter, summer is a great time to focus on your home's interior. Use the opportunity to leave the windows open and deep-clean bathrooms and laundry areas: re-seal tile grout, remove mold and mildew, sanitize washing machine hoses, and repair any leaks. Expand the deepclean to the kitchen to clean the oven and exhaust filters, and inspect the refrigerator and dishwasher for leaks, changing the filters if necessary. Also, take advantage of warm temperatures by oiling squeaky door hinges.
100 R oanoke Valley HOME Fall 2022
Download our free printable maintenance calendar to keep your home in good repair in all seasons!
Rather than being overwhelmed by tasks, take the maintenance one step at a time. Hopefully these suggestions help seasonal home maintenance feel like less of an ordeal and more of a few simple boxes on a to-do list. Use the sample list as a starting point for your own maintenance checklist. Happy checking! ✦
Summer
Spring
While fall is the perfect time to focus on the exterior, winter is a great time for interior maintenance, such as vacuuming and sealing air vents, replacing the batteries in smoke/carbonmonoxide detectors, and deep-cleaning carpets and rugs. Since the outside is like one big refrigerator anyway, simply place all your food in coolers and take the opportunity to deep-clean your fridge and freezer. Lastly, there are a few as-needed items following a winter weather event, like inspecting the basement, roof, and gutters for leaks and damage.
Fall
Like the fall, pleasant spring weather means easily-accomplished exterior maintenance. However, instead of preparing for the cold, springtime work focuses on protecting your home from the hot, humid summer months. Replacing the air-conditioner filter (or simply scheduling a service appointment), repairing weather stripping, cleaning gutters, power-washing, and cleaning and repairing door and window screens will ensure your home is operating at peak efficiency for the summer months.
During a previous time in your life, you may have relied on minimalism as a remedy for sensory overload in other areas of life. Yet with rejuvenation and a renewed sense of mental and emotional space, you just might be ready to invite a little bit (or a lot) of color in. The tips included in this article will help you slide the scale from blah to ta-dah, as you infuse your little corner of the world with colors that make you feel alive.
BY KENDALL ATKINS LIVICK iscolorback
HOW TO SLIDE THE SCALE FROM BLAH TO TA-DAH
BATH&BLINDSCURTAINS,PHOTO:
rvhomemagazine.com 101 DESIGN explore the spectrum
C
olor can be the cure for all manner of life's blahs, no doubt. While pre-pandemic life gave rise to a minimalistic retreat from the clutter and noise of a busy life, the pandemic timeframe offered the opportunity to look within, both metaphorically and literally. In doing so, many have discovered a re-ordering of priorities. This can show up in a new habit as simple as learning to say no to what doesn't bring joy and yes to what does.
Create cohesion
Using your initial neutral color as the main foundation, scatter other favorite colors all throughout the room. This tells the eye that the hues are working together to create a unified tapestry. The traditional 60-30-10 rule in the world of design, stipulates that a dominant color should take up 60 percent of the room, while two complementary colors take up the remaining 30 percent and 10 percent.
And while you can't go wrong with this strategy, today's trends that embrace maximalism, eclectic vibes, and hybrid styles, make way for even more color — imagine four or five — with color blocking offering multiple shade variations in each category.
102 R oanoke Valley HOME Fall 2022
As fast as the length of a shopping haul, you can bring new knickknacks and textiles into your space in the form of pillows and throws, window treatments, rugs, vases, and the like. It's a quick and low effort change, and boy does it make a difference! Not to mention, it's flat out fun to select colors and choose from a buffet of options at your favorite local and online stores.
there's no place like HOME When you want to reach the most responsive, most affluent, most desirable audience in the Roanoke Valley. FOR ADVERTISING INFORMATION CONTACT Anne Marie Poore 540.520.4309 annemarie@jamesrivermedia.com Julia Belvin 540.353.8028 julia@jamesrivermedia.com Lisa Bowers 540.353.2380 lisa@jamesrivermedia.com ANNE MARIE LISAJULIA AWFAREADERS'VORITESARDS2022 Downtown Roanoke at 9 Church Avenue SE 1st Floor - Modern Farmhouse Home Decor, Lighting & Furniture 2nd Floor - Rendezvous Studio & Event Space More than a retail store, The French Farmhouse instills the value of community and creates memorable experiences for each person walking through our doors. We help you find home decor that invites joy, that tells the story of you, your past, your values and turns a house into a HOME More than a casual shopping encounter, A DESTINATION. www.thefrench-farmhouse.com @rendezvousroanoke@thefrenchfarmhousemarket
Accessorize
Add character with strategic placement and promotion of special features. Group knick knacks in odd numbers (threes and fives, for instance) for a less staged, more inviting feel. To update the old school accent wall, colorfully highlight specific areas with new adornments like picture frame molding or chair rails. Accent colors can be introduced with painted ambiance elements like fireplaces, credenzas, cupboards, or walls that offer a backdrop to entertainment areas and media — i.e., large-scale works of art, big screen TVs, record players, pool tables, video game consoles or wet bars.
This wouldn't be an article about color if we didn't cover wallpaper. If wallpapering an entire room or wall is too much too soon, consider adding patterned colors to a small surface area like the inside of a bookshelf, the top of a plant stand, or the front of the steps. Roller patterned and textured paint can achieve a similar look. Then again, if you do want to take the full plunge from minimalism to maximalism and wallpaper the entire wall, room, or house, who are we to stop you? It's your house. Go for it!
Like a new haircut after a breakup, your home can reflect your personal transformation. In every spiritual practice, the act of surrender is pivotal to enlightenment. If your space remains static, it can quickly feel stagnant. Allow your abode to reflect your lessons learned, energy shifts, and transformations in an ongoing metamorphosis as your life evolves.
3804 Brandon Ave, SW • Roanoke, VA 24018 • (540) 777-5602 • www.brandonoaks.net Fallinlovewith the lifestyle! BEST OF 2022 BEST OF 2022
The traditional 60-30-10 rule in the world of design, stipulates that a dominant color should take up 60 percent of the room, while two complementary colors take up the remaining 30 percent and 10 percent.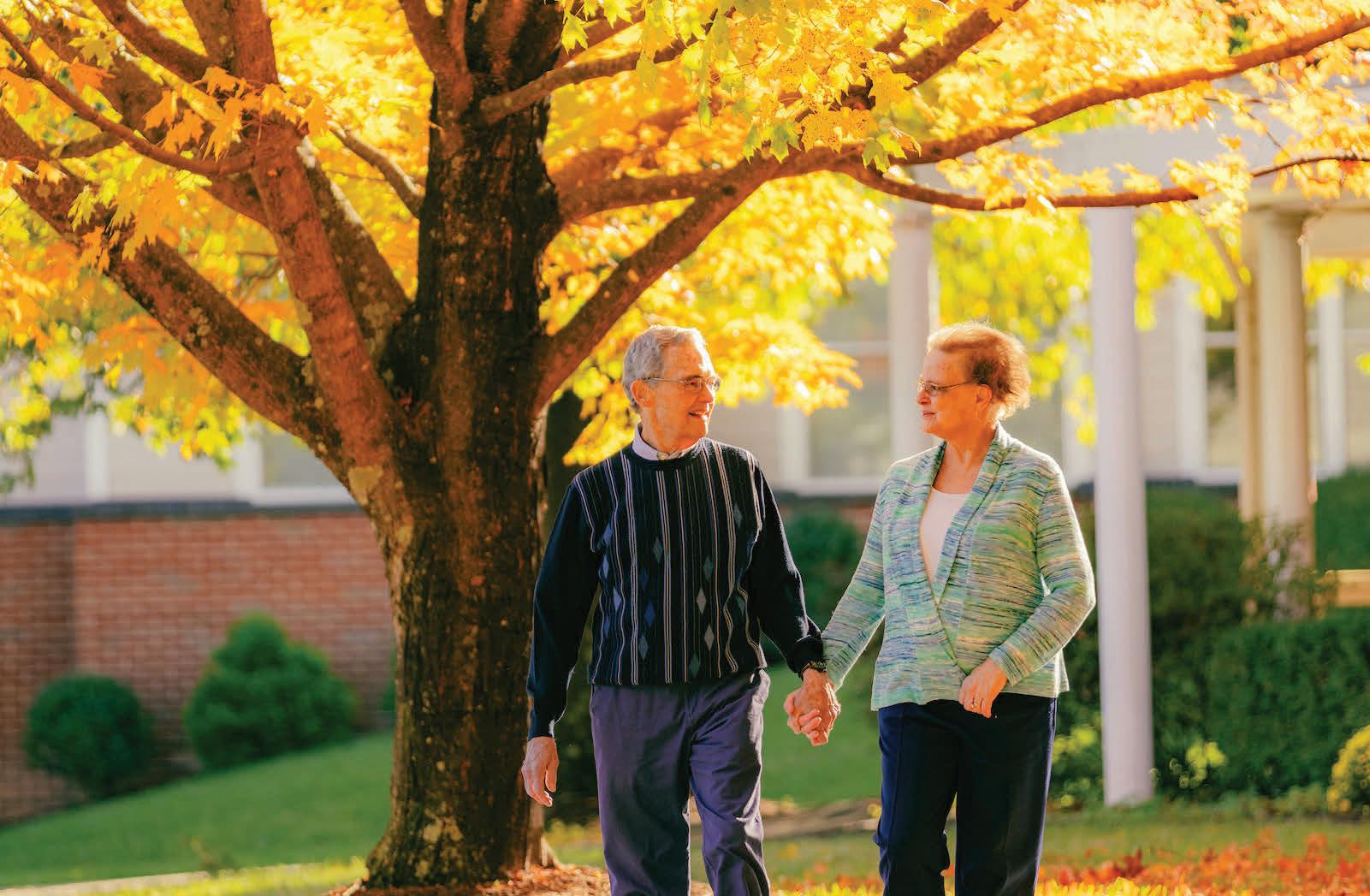 rvhomemagazine.com 103 INTERIORSDENDECORATINGPHOTO:
Curate
104 R oanoke Valley HOME Fall 2022 BATH&BLINDSCURTAINS,PHOTO:
If you're still loving your Scandinavian-inspired simplicity from the Ikea shopping spree of yesteryear, no need to ditch that picturesque oat-colored sectional with the sturdy wooden base. Simply toss in a thick, fluffy area rug that lays down the palette of all the new colors you wish to introduce in your upgraded living room and cozy up with some bright textured pillows and throw blankets with fringe. The addition of both color and texture will deepen the dimension and give the room a greater sense of purpose.
Midcentury Makeover
Scandinavian Sense Infusion
If your midcentury kitchen is starting to feel a bit too matchy-matchy, you have options galore that will allow you to maintain the same overall design aesthetic. An automatic way to add more color, is to introduce a Moroccan rug with warm tones that appeal to your quirky taste. Change out a few dining chairs for mismatched upholstery and bring in new wood tones like driftwood if you're feeling beachy or ethereal. Color pops can also show up in the form of a hanging light pendant or barstools in cherry red or canary yellow. ✦
ScandinavianCoastal
rvhomemagazine.com 105
Midcentury
Cohesive Coastal Hybrid
The possibilities are endless, but here are three examples for inspiration for room reinvention as you move that neutral needle to life in vivid color.
If your sunroom coastal whites, creams, and beiges have you feeling a little too subdued, bringing in a hybrid style might be just the ticket for a fresh breeze to set your sails afloat. A jute rug with some extra colors and fringe or layered with a vintage rug on top can lay a foundation.
Then, build upon it with a tasseled table runner featuring colorful geometric shapes and scattered pillows of a different but complementary accent color. Now you have coastal boho vibes. If "granny coastal" is more your cup of tea, introduce floral patterns in table settings and plant holders, along with nautical striped or botanical placemats and cushions. Additional vibrant coastal accessories can include stained glass bottles, lanterns, and sea glass resin art.
106 R oanoke Valley HOME Fall 2022 GARDEN sod 101 W
CARE
LAWN BASICS
BY KATHERINE FULGHUM KNOPF
roll out the GREEN CARPET
ith cool, crisp days arriving, a lush area of grass creates an inviting spot for sports, relaxing, and cookouts. Healthy grass also sets the tone for your garden's surrounding plants and shrubs. Thankfully, fall offers an ideal time to build a beautiful lawn.
Where to start
Sod arrives stacked on wooden pallets. Thick squares of healthy grass, free of weeds and cut in sections that are ready to put down over the bare soil. All sod needs for the first year is water and some sunshine to thrive.
Lavery's offers two types of sod: a fescue blend and a Kentucky bluegrass. Most homeowners lean toward their tall fescue blend while the Kentucky bluegrass works well on athletic fields.
As W.B. Bass of Bass Sod Farm in Gladys says, "putting down sod in the yard takes all the waiting and hard work out of it. Sod won't erode with the first rainfall whereas seed and straw may wash away."
n Aerate the soil then over-seed the established grass with the same type of grass seed.
Certain varieties of sod can be put down in different seasons. Fall is the time for installing fescue, which many local homeowners prefer. Bass recommends putting down fescue sod October through March for best results. During these months there is less chance of disease affecting the grass and the roots have time to develop so they will not require as much water during the hot months.
n Try an easier method: sod. Sod arrives weed-free and hassle-free. All you add is water. It is like rolling out a green carpet.
Sod is an alternative that is gaining popularity due to its durability and simplicity. Offering instant gratification, sod looks beautiful right away and doesn't require weeks of daily yard work.
How sod works
Lavery and her husband moved home to SW Virginia and took over the family business 20 years ago when her parents needed help running it. Their motto is "we roll quality grass at Lavery's Sod Farm."
With adequate water to keep the grass thick and full and proper mowing height, so it does not experience stress, it does not offer as much opportunity for weeds to grow in it. W.B. Bass says, "With sod, you've taken the first year of weed worry away." After that, with annual applications of preemergent such as crabgrass controls and appropriate water during dry spells, sod will continue to look good for years.
"Bluegrass can take the wear and tear of active surface use. It can handle the damage," Lavery says.
Bass learned sod in a family business as well. The Bass farm transitioned from raising cattle and growing tobacco and soybeans to cultivating premium turfgrass for residential and commercial use. In 2005, W.B. and Allen Bass started growing sod with 40 acres. Today they grow over 250 acres of Bermuda, fescue, and zeon zoysia. Their mission is "to make grass greener on your side of the fence." And they do.
Grass varieties
n M ake a fresh start: till the yard, rake it smooth, then put down seed to germinate. Cover it with straw so it won't blow away, wash away in a torrent of rain, or feed the birds. Growing grass from seed takes time and patience. Then there are the weeds to tackle — they come up among the grass shoots, courtesy of the birds.
To begin, consider your options to make your lawn greener and stronger.
Katie Lavery of Lavery's Sod Farm agrees, "with sod, it is easier — just maintain the yard. Within a few weeks of watering, roots take hold and it makes a nice yard over time. Lavery's done the hard part."
rvhomemagazine.com 107
Another option for greener grass is to aerate your lawn with a rented machine or a lawn service. This process helps to establish a healthier lawn by allowing water, air and nutrients to get into compacted soil. Over time soil gets compressed from lack of rain and weight on it. When soil is packed in tight, the grass roots cannot get the necessary elements they need to thrive. That is why grass loses its bright green color as the summer heat wears on Onceit.
Aeration and seeding
While a pro can be hired, installing sod is hard physical work that some gardeners like to do. For those who do plan to install it themselves, Lavery advises that homeowners "call before they come." Lavery's Sod Farm "cuts everything to order. We try to sell fresh sod, so it is harvested each morning for ourOnceorders."the sod arrives, it is rolled out like carpet or placed in square sections that can be cut to fit angles and curves. Sod takes root within two weeks but needs frequent watering if there is no precipitation.
Sod can be professionally installed or as a DIY weekend project. Either way, the homeowners need to prepare the soil for sod. Most experts agree that established grass should be eliminated, or cut very short, two inches of topsoil added over the ground and the soil raked smooth.
you've aerated, you can overseed, which is basically adding new grass to the existing yard. This process works well on lawns that are otherwise relatively weed free and require little soilStartingleveling.a lawn from the ground up can also be done with seed and straw. Eliminating old grass and weeds is recommended as well as tilling the ground to loosen the soil. Finish by adding several inches of fresh topsoil or compost and leveling any uneven areas.
SERVING (but not limited to): SOUTHWEST VA AND CENTRAL VA Lynchburg Roanoke Danville Charlottesville Smith Mountain Lake Richmond Petersburg Fredericksburg
108 R oanoke Valley HOME Fall 2022
Full Service Local & Long Distance Moves | Licensed Bonded & Insured Estates/Clutter/Trash Removal Services/Local /Veteran Owned
434-525-3444 AWFAREADERS'VORITESARDS2022
Many homeowners think of restoring the lawn when spring arrives, but the best time for root growth is over the winter. Bass advises if you "don't have an irrigation system, you don't want to install sod in the summer. You can't water it enough." Fescue roots need cool weather to grow deep. Grass with short roots cannot take the heat and will expire more quickly.
Once the seed is sown and straw scattered over top, the lawn requires fertilizer, water, and patience. New grass will emerge in 10 to 14 days with proper hydration. The fertilizer step is important so that the grass grows quickly and thickly and doesn't allow as many weeds to get into the lawn. Once the foliage sprouts, be on the lookout for weeds. At this point, pulling a few weeds by hand keeps them to a minimum. The following season the grass will be ready for preventive weed products and another round of fertilizer.
Now's the perfect time for a lawn refresh. Cool weather after a summer of heat beckons work and play outdoors before winter weather arrives. Whether sod or seed is applied, new grass improves the lawn and adds value to a home. Once a lawn is established it is easier to maintain. There is no reason not to roll out the green carpet. ✦
rvhomemagazine.com 109 Have you ever watched a movie set in a grand old Victorian home where the lead actress bumped into a bookcase and revealed hidden rooms or mysterious passageways? Of course, you have — we all have! But did you know that secret rooms aren't just a convenient device for a Hollywood storyline? You read that correctly: you, too, can have a hidden space in your home that only you and your family know about. shhh! it's a secret ROOMS HIDING IN PLAIN SIGHT BY CHARLOTTE A. F. FARLEY
,
If you find this notion appealing and want to find a way to have a hidden space in your home, then consider your floorplan. What rooms are otherwise empty or underused? Could the back of a closet transform into a hidden entryway? Can the space behind your built-in bookcases turn into a secret room? Alternatively, an unfinished basement can take on new life as a secret
YOUR ESTATE IS SAFE IN OUR HANDS When planning the sale or auction of your real estate or personal property you can trust Mountain City Realty and Auction . One Source, Two Services MtnCityRealtors.com | 540.989.1946 georgesflowers.com (540) 981-0900 1953 Franklin Road HOMEPUBLISHERTRISHROTHWASEXCITEDTOFINDHIDDENSTORAGEROOMSINTWOOFHERWALK-INCLOSETS!
Whetherspace.you're the kind to DIY this type of project, hire a contractor, or you've already uncovered a secret room in an older home, you might be asking yourself what can I really do with a secret room? Here are a few of our favorite ideas along with what you'll need to design these spaces.
,
From hidden wine cellars to panic rooms and pantries, a secret room is more than an old bookcase trick. In fact, any room within your home that isn't purely visible can qualify as a "secret room." A hidden room not only infuses your home with personality and character, but it can make more efficient use of any wasted space in your home.
110 R oanoke Valley HOME Fall 2022
r
Connie Hash Associate Broker/Relocation Specialist
Create a hidden wine cellar. Isn't this the dream of every oenophile, truly? Although you may harbor dreams of having your very own Tuscan-style cellar to store your vintage vinos, you can create a secret wine cellar in the meantime. In fact, this is one instance where the "hidden bookcase" idea can come in handy. You can take any doorway, really, and convert it into a storage solution for your collection with a hidden flush wine rack door.
Tim Hash Broker/Auctionee
Panic room. A high-security hidden room offers your family a safe shelter should — heaven forbid — an intruder find their way into your home. These rooms are frequently outfitted with technology that allows you to call for help during the crisis. It's crucial that these rooms look nonexistent. Keep the entrance hidden behind a hutch, beneath the staircase, or behind a paneled door that looks like part of the wall.
If you don't have little ones around but still like the idea of putting your underthe-stairs space to work for you, then why not use it as a place to stash away seasonal decor?
Keep the valuables under wraps. A single hidden bookcase door could easily hide jewels, a rare first edition, or a priceless baseball card collection. You might easily achieve this by sectioning off and hiding a closet, or you might need a smaller section of a larger room — it all depends on the scope and size of the valuables that need to be hidden.
Cover your pantry. Keep your perishables stored away fashionably (and with a bit of whimsy!) by installing paneled doors that resemble your kitchen cabinets. This might read simply as "hidden storage," but if you have a walk-in pantry you actually have a hidden room with a clever disguise.
Stairway rooms. Most older homes have nothing but dead space beneath their staircases. Take advantage of this opportunity to design an enchanting little play space for small children. The location of this nook already will feel "hidden" for a child, but you could add a curtain or easy-to-open door to enhance that magical feeling of having escaped to an enchanted secret world.
HOME WRITER NOELLE MILAM OWNS A PROHIBITION-ERA HOME, BUILT INTO A HILLSIDE WITH MANY HIDDEN SPACES AND A PROBABLE BOOTLEGGING PAST. SHE FOUND WHAT APPEARS TO BE A SPEAKEASY BAR —ABOUT THE SIZE OF A CLOSET — HIDDEN AWAY!
Disguise your library. Personally, I love being surrounded by my treasured books and keep them out on display, but I understand the appeal of having a quiet, secluded space for escaping into a novel. And what better place to use the hidden bookcase idea? A two-piece sliding bookcase would be just the thing for this secret room.
ReidsFurnishings.com
FINEST C RAFT S GALLER Y IN SOUTHWESTERN VIRGINIA featuring regional handcrafted pottery, jewelry, metal & wood TroikaCrafts.com | 540-745-8764 | TroikaCrafts@icloud.com 203 S LOCUST ST | FLOYD, VA 24091 YOU VOTED for your favorites! Thank you for voting for your favorite local stores, service providers and businesses for all things home improvement, design and garden in HOME's annual Readers' Favorites Awards.
How to hide your secret room
112 R oanoke Valley HOME Fall 2022
Some spaces lend themselves more easily to secret rooms than others. Take the FROG, for example. A finished room over the garage (FROG) lets you have your space and hide it easily. If you're planning to convert the space over your garage into a more functional area such as a guest room, office, or rec room, then your garage exterior is really doing the work for you.
Likewise, you might consider concealing the entrance to a room you'd rather keep off-limits to guests (or even kids!), such as your home office space. It's easy to disguise the doorway. Simply use a door latch to secure an oversized framed print or high-end poster to the door (just make sure the frame is large enough to cover up the door's hinges). You could also cover the door with this clever idea: flank the entrance with bookshelves and paint the door so that it looks like another bookshelf. Of course, this would require molding that matched the bookcases along with the talents of an artistic friend, but it's an affordable, manageable way to mask the entry.
If you have a room at the end of a hallway, you can hide the door to make it feel like a "secret room." Install a swing door and
rvhomemagazine.com 113
room not only maximizes your space, but it brings to light a new chapter in your home's story — trick bookcases, and all. ✦
Creatingsight!asecret
finish the trim work for a seamless finish. Hang a piece of lightweight artwork on the panel and none will be the wiser. A riff on this approach involves using a door-sized mirror, so that it looks like a mirror is hanging on the wall.
It's even easier to keep a small secret space hidden, especially one that's meant to stow away supplies. One way you can obscure vertical storage is by hanging a gorgeous tapestry. By doing this, you not only hide your stuff, but you also create a focal point and bring a splash of color into the room — talk about hiding in plain
James River Media welcomes HOME magazine to its growing family which also includes WLNI in Lynchburg. For advertising information, email HOME@jamesrivermedia.com
You might also look at installing false walls as an option for closing off a space. The same type of false walls you might use to conceal plumbing pipes or electrical wiring can be used to partition off a space — or a room — that you intend to keep private.
Construction Marketing LLC 45
Virginia Furniture Market 9
Virginia Varsity Transfer and Self Storage 47
Ayers Financial Services 61
F&S Building Innovations 7
GarageExperts 34
Baron Enterprises 78
Roanoke Glass 34
CTS&I 13
Fashion Floors 51
Bill Gearhart, Coldwell Banker 58
Potter Construction 25
Generation Solutions 108
The Little Gallery 53
Grand Home Furnishings 5
LinDor Arts 115
Capps Home Building Center 4
Bower Heating & Air Conditioning 23
Magnolia Decor 57
Marshall Stone 8
N-Hance 75
Virginia Mountain Mortgage 31
Ideal Cabinets 55
Mountain City Realty & Auction 110
The French Farmhouse 102
By Design Interiors 38
Whitt Carpet One Floor & Home 38
Yarid's 74
MKB Realtors 40-41
Patrick Team Homes 16
Dixie Products 15
Consolidated Construction Services 49
Phoenix Hardwoods 57
Closet Storage Organizers 78
Amy Cullen, Realtor 62
Fortress Foundation Solutions 35
Geico 74
Member One Federal Credit Union 116
Dominion Risk Advisors LLC 59
Kitchen Tune-up of Roanoke 39
Ronnie Mitchell and Son Landscaping 27 Seven Oaks Landscape Hardscape 10 Signature Management LLC 16 Skyline Door & Hardware 51
114 R oanoke Valley HOME Fall 2022
Better Sofas 24
Bill Meador Insurance Agency 62
ADVERTISER index
Bank of Botetourt 59
Brandon Oaks 103
National Pools 14
Our Lady of the Valley 59
Jeannine Hanson 21
Johnson Granite 65
American Moving and Storage 108
Elaine Stephenson Interiors 51
Prescott Construction 95 Punch Boutique 24
Troika Gallery 112 ValleyStar Credit Union 2
Reid's Fine Furnishings 111 Richfield Living 6
TBS Construction 3
For advertising info: (434) 845-5463 or HOME@jamesrivermedia.com
Aspire 17
Coldwell Banker Townside 42
General Shale 69
George's Flowers 110
Indoor Outdoor Living 58
Susan Bailey, Realtor 79
The Columns 30
EZ Rampz 71
Halifax Fine Furnishings 30
Bass Sod Farm 18
Appliance Studio 65