SEPTEMBER 23, 2022 • VOLUME 53 • ISSUE 38 • WASHINGTONBLADE.COM
02 • WASHINGTONBLADE.COM • SEPTEMBER 23, 2022 TOM GAFFNEYSENIOR LOAN OFFICER NMLS ID #182206 www.Gatga703.307.5877ney@mtg.comneyLoans.com FIRST HERITAGE MORTGAGE, LLC 3201 JERMANTOWN ROAD, SUITE 800 FAIRFAX, VA 22030 First Heritage Mortgage, LLC | Company NMLS ID #86548 (www.nmlsconsumeraccess.org) This is an advertisement and not a guarantee of lending. Terms and conditions apply. All approvals subject to underwriting guidelines. Prepared: 09/05/2018. CURRENT INCENTIVES ** $20K in Closing Costs* *with use of preferred Lender and Title **not valid on previous contracts and must se le on or before 9/30/22. *Closing costs paid when using First Heritage Mortgage and does not include pre-paids. Pricing and terms may change, please speak with Loan O cer. POTOMAC OVERLOOK MONUMENT SERIES FROM THE $800'S 500 TRIGGERFISH DRIVE, NATIONAL HARBOR, MD 20745 SALES@INTEGRITYHMW.COM | (703) 223-6286 READY TO LIVE AT NATIONAL HARBOR? The Potomac Overlook Monument Series Luxury Townhomes starting from the $800's VA LOANS WITH $0 DOWN AND ALL CLOSING COSTS PAID* 8463
Fabulous three level, 4 bedroom, 3.5 bath home in the Heart of Del Ray w/over 3000 sq ft of finished living space. The home has had many recent updates including the spacious kitchen with white cabinetry, wood floors on main level, gas fireplace and wonderful screened in porch with deck! Beautiful gardens and off street parking. Timeless elegance and panoramic vistas from this classic brick four square perched majestically in the shadow of the Masonic Temple! This landmark home has been brought back to life by Bluestone Builders in collaboration with ThompsonMoran Design team. This residence is the epitome of classic: showcasing quality custom finishes and true craftsmanship the home has been taken down to the studs, the floor plan reconfigured, the basement dug out and the 3rd upper level finished! The home has 5 bedrooms, 4.5 baths and is ready for many more years of family memories. Located in historic Old Town-just blocks from King ST METRO! This 3 level, 3 bed 3.5 bath brick row home is convenient to parks, shopping & restaurants! Primary suite w terrace overlooking courtyard and private brick walled Georgetown patio. Open main level floor plan with double sided gas fireplace. 2 garage parking spaces!-END townhome in sought after Warwick Village with 3BR, & 2 full baths., Updates include newer windows, hardwood floors on main and upper level and finished lower level with new luxury vinyl planks, built ins and recessed lighting. Bright kitchen, granite counters & breakfast bar. Fully fenced back yard with patio & street access. Blocks to "The Avenue" in Del Ray with shops, restaurants and festivals! CHRISTINE ROLAND GARNER (703) 587-4855 For additional photos & information: www.ChristineGarner.com Weichert, Realtors® OLD TOWN | 304 S. West St | $999,000 Warwick Village | 3012 Landover Street | $749,000 DEL RAY | 3 E. Bellefonte Avenue | $1,350,000 George Washington Park | 2500 King Street | $2,200,000
SEPTEMBER 23, 2022 • WASHINGTONBLADE.COM • 03
UNDER CONTRACT
NEWS REPORTER
©2022 BROWN NAFF PITTS OMNIMEDIA, INC. VOLUME 53 ISSUE 38 Te Only Stack Style Guide v 1 | February 2018
AZERCREATIVE.COM
RIVENDELL MEDIA 212-242-6863; sales@rivendellmedia.com
E-MAIL news@washblade.com
Community Partners
INTERNET washingtonblade.com
For distribution, contact Lynne Brown at 202-747-2077, ext. 8075. Distributed by MediaPoint, LLC
BRIAN PITTS bpitts@washblade.com ext. 8089 ACCT. EXECUTIVE

PHILLIP G. ROCKSTROH prockstroh@washblade.com ext. 8092
PHONE 202-747-2077
POP CULTURE REPORTER
Thank you to our sponsors and partners of the Washington Blade.
KEVIN NAFF knaff@washblade.com ext. 8088
CHRIS JOHNSON cjohnson@washblade.com ext. 8083
TINASHE CHINGARANDE, DUNIA ORELLANA, REPORTAR SIN MIEDO, PARKER PURIFOY, PETER ROSENSTEIN, MARK LEE, LATEEFAH WILLIAMS, KATE CLINTON, KATHI WOLFE, ERNESTO VALLE, YARIEL VALDÉS GONZÁLEZ, LYNARE ROBBINS, PHILIP VAN SLOOTEN, KATLEGO K. KOLANYANE-KESUPILE, KAELA ROEDER, TREMENDA NOTA, ALBERTO J. VALENTÍN, MAYKEL GONZÁLEZ VIVERO, ORGULLO LGBT. CO, ESTEBAN GUZMAN
All material in the Washington Blade is protected by federal copyright law and may not be reproduced without the written consent of the Washington Blade. The sexual orientation of advertisers, photographers, writers and cartoonists published herein is neither inferred nor implied. The appearance of names or pictorial representation does not necessarily indicate the sexual orientation of that person or persons. Although the Washington Blade is supported by many fine advertisers, we cannot accept responsibility for claims made by advertisers. Unsolicited editorial material is accepted by the Washington Blade, but the paper cannot take responsibility for its return. The editors reserve the right to accept, reject or edit any submission. A single copy of the Washington Blade is available from authorized distribution points, to any individual within a 50-mile radius of Washington, D.C. Multiple copies are available from the Washington Blade office only. Call for rates. If you are unable to get to a convenient free distribution point, you may receive a 52-week mailed subscription for $195 per year or $5.00 per single issue. Checks or credit card orders can be sent to Phil Rockstroh at prockstroh@ washblade.com. Postmaster: Send address changes to the Washington Blade, PO BOX 53352 Washington, DC 20009. The Washington Blade is published weekly, on Friday, by Brown Naff Pitts Omnimedia, Inc. Individual Subscriptions are $195 per year for 52 issues (only $3.75 per issue mailed to you USPS). Rates for businesses/institutions are $450 per year. Periodical postage paid at Washington, D.C., and additional mailing offices. Editorial positions of the Washington Blade are expressed in editorials and in editors' notes as determined by the paper's editors. Other opinions are those of the writers and do not necessarily represent the opinion of the Washington Blade or its staff. To submit a letter or commentary: Letters should be fewer than 400 words; commentaries should be fewer than 750 words. Submissions may be edited for content and length, and must include a name, address and phone number for verification. Send submissions by e-mail to knaff@washblade.com.
REPORTER & INTERNATIONAL NEWS EDITOR MICHAEL K. LAVERS mlavers@washblade.com
CREATIVE DESIGN/PRODUCTION
LOU CHIBBARO JR. lchibbaro@washblade.com ext. 8079
CONTRIBUTING WRITERS
EDITOREDITORIAL
PUBLISHER
SR. NEWS REPORTER
ADDRESS PO Box Washington53352DC 20009
PUBLISHED BY Brown Naff Pitts Omnimedia, Inc.
JOE jhickling@washblade.comHICKLING ext. 8094
SALES & DIRECTORADMINISTRATIONOFSALES&MARKETING
04 • WASHINGTONBLADE.COM • SEPTEMBER 23, 2022
NATIONAL ADVERTISING
LYNNE J. BROWN lbrown@washblade.com ext. 8075
JOHN PAUL KING PHOTO EDITOR MICHAEL KEY mkey@washblade.com
STEPHEN RUTGERS srutgers@washblade.com ext. 8077 SR. ACCT. EXECUTIVE
CLASSIFIED ADVERTISING/ADMINISTRATION
SEPTEMBER 23, 2022 • WASHINGTONBLADE.COM • 05
The cause of death was not disclosed by the Budd Funeral Home of Woodbury, N.J., which organized funeral arrange ments and released a detailed write-up on Potas's life that it says Potas himself prepared.
Funeral director Jennifer Budd said Warren Potas was predeceased by his parents Anthony and Blanche Potas. She said he was an only child. The write-up says funeral ser vices were to be private. There was no suggested organiza tion to support with a contribution in lieu of flowers.
By LOU CHIBBARO JR. | lchibbaro@washblade.com
O'Connor earned his bachelor's degree in political science from American University, School of Public Affairs in D.C.
Prior to taking this role, Tran held positions at a number of different organizations, in cluding: Senior Consultant, RALLY; Media Relations Director, Dot Movement Digital; Press Secretary, Human Rights Campaign; Media Relations Specialist, DAWN Design Studios; and Communications Manager, Center for the Study of Social Policy. As a volunteer he has served on the Board of Directors, Stonewall Sports; speechwriter and media adviser, AAPIs for Biden, Biden-Harris Campaign; and on the board of directors, Conference on Asian Pa cific American Leadership.
Congratulations to Zachary O'Connor on his new position as Director of Global Digital Content & Social, L'Oréal Group.
"Warren regarded wilderness/outdoors as the touch stone of his spirit," the write-up released by the funeral home says. "Additionally, he enjoyed interacting with peo ple, savoring insights that come from the melding of expe rience, intuition and reasoning, celebrating the joys of the senses, and appreciating and learning from the world of nature," the write-up says.
In a "late winter cross-country skiing and backpack trek through Yellowstone Park from the South Entrance to the West Entrance."
WARREN POTAS died Sept.
"Working at Logo for the past seven years was an incredible opportunity," O'Connor said. "I was able to make my mark on the historic brand, and help it transition from a TV network to a strong digital brand for the LGBTQ+ community. Queer media's existence is important, and I wish Team Logo the best of luck as I move on to a new and exciting chapter in my career."
O'Connor held a number of roles at Logo over seven years including: Manager of Social Media, Digital, and before that he served as Senior Social Media Coordinator. Prior to that he was with the American Association of State Highway & Transportation Officials, as Com munications and Publications Specialist. He has received a number of awards and honors, including being nominated as Outstanding Online Journalism – Video or Multimedia, for a GLAAD Media Award; Webby Award for Best Documentary (Single or Series), "Logo's Meet the Logo Legends: Brooklyn Trans Liberation."
Potas, who was retired at the time of his passing, had di vided his time in recent years between D.C. and his home town of Wenonah, N.J., which is close to Philadelphia, ac cording to Jennifer Budd, the funeral home's director.
Kostik said at least for Adventuring's first 10 years, Potas played an active role in helping to organize trips to various locations both locally and across the country.
Comings & Goings O'Connor moves from Logo to L'Oréal
Kostik said it was Potas's vision, along with his, during the group's early years that it would broaden the scope of plac es for gay people to meet beyond that of the gay bars. "It really filled a need at the time we started," Kostik said.
"Over time, the bulk of his earnings were derived from mainframe computer software design and development
"From 1979-1982, Warren helped launch and sustain the first independent gay community center in D.C. (GCC/DC) as both a volunteer and board member," the write-up says.
By PETER ROSENSTEIN
Warren Potas, a D.C. ar ea-based computer engineer who designed mainframe computer software for some of the nation's leading tech companies, including IBM and Unisys, and the co-founder in 1979 of D.C.'s then gay and lesbian wilderness and out door group called Adventur ing died on Sept. 5. He was 73.
It says Potas, who referred to himself as Adventure Man, received his Bachelor of Science and Master of Science de grees with a major in computer science and minor in eco nomics magna cum laude from Brown University in Provi dence, R.I. It says he completed his master's degree in 1971.
Office of Personnel Management, I look forward to working with the OPM team to support the agency's mission and the Biden administration's commitment to building a federal work force that reflects the diversity of America."
The write-up says that an interest in the world of finance, including the stock market, began during Potas's early teens and continued during his years in college and later years.
"Before long the group narrowed its focus to outdoor activity such as hiking, bicycling, canoeing, white water rafting, and the like," Kostik said. Under Potas's leadership, the group arranged for trip leaders to organize what Kostik called "elaborate" trips. "There was one down the Grand Canyon. There were bicycling trips out west. And ones clos er to home and in other states," he said.
The write-up on Potas says he became involved in many other local LGBTQ groups both around the time he helped found the Adventuring group and in later years. Among them were Chesapeake Bay Bears, Lambda Soleil, Four Sea sons Garden Club, Ushers, Prodigay, and SigMa.
But the write-up on Potas' life concludes by saying he was a "fiercely committed card-carrying supporter of the Ameri can Civil Liberties Union."
"He spent an aggregate handful of years in the '70s and '80s trading futures markets with substantial success, though failing to break into large fortune," the write-up says.
"He enjoyed applying a creative, design-oriented ap proach to problem-solving and was eager to encourage the talent of others," it says.
D.C. area resident Pete Kostik, the other co-founder of the Adventuring group, noted that the group "is still going strong" and celebrated its 40th anniversary in 2019. Kostik
5 at age 73.
Congratulations also to Viet Tran on his new position as Press Secretary, Office of Com munications, U.S. Office of Personnel Management. On taking the position Tran said, "It's an honor to serve as a political appointee in the Biden administration. As press secretary for the
The write-up says other major wilderness outings includ ed "bicycle-packing (the Natchez Trace '75), a month long 1,200-mile ride through the highlands and island of North western Scotland ('76), the Canadian Rockies ('79), and river activities ranging from canoeing the quiet intimate streams of the New Jersey Pine Barrens to operating rafts through major white water on the Salmon (Middle Fork and Main), various stretches of the Green River and the California Sierra rivers."
Co-founder of D.C. LGBTQ Adventuring group Warren Potas dies at 73 Avid outdoorsman organized gay hiking, canoeing, bicycling trips beginning in 1979
It says one of his early and most memorable outdoor en deavors took place in 1974
stints at companies including IBM, Unisys, EDS, Calvert Mutual Fund Group, Systems and Applied Science Cor poration, and U.S. government agencies, including Naval Research Laboratory, Indian Health Service, and National Institute of Mental Health," the write-up says.
The Comings & Goings column is about sharing the professional successes of our com munity. We want to recognize those landing new jobs, new clients for their business, joining boards of organizations and other achievements. Please share your successes with us at: comingsandgoings@washblade.comTheComings&Goingscolumnalso invites LGBTQ college students to share their suc cesses with us. If you have been elected to a student government position, landed an excit ing internship, or are graduating and beginning your career with a great job, let us know so we can share your success.
said Potas told him he would not be able to attend an event celebrating the 40th anniversary of the group because he was at his family residence in New Jersey caring for his ailing mother, who died one year later.
06 • WASHINGTONBLADE.COM • SEPTEMBER 23, 2022 • LOCAL NEWS
Tran earned his bachelor's degree in political science from UC, San Diego.
The write-up says Potas regarded his co-founding of the D.C. Adventuring group and its ongoing success as his greatest lifetime accomplishment.
VIET TRAN
ZACHARY O'CONNOR
O ! MG New Homes on O! Street MODERN DESIGN. PRIVATE OUTDOOR SPACES. EXPANSIVE INTERIORS. OFF-STREET PARKING. And a location in the midst of two of DC's most vibrant and desirable neighborhoods, Logan Circle & Shaw. NOW SELLING ROWHOMES 3 & 4 Bedroom, All New & Historic Renovations from $2,435,000 - $2,650,000 T EXT FOR TOURS - OPaLDC.com SEPTEMBER 23, 2022 • WASHINGTONBLADE.COM • 07
Another one of the flyers that Combs posted a photo of includes photos of six U.S. senators and two U.S. House mem bers, including former Sen. Barbara Boxer (D-Calif.) and Sen. Chuck Schumer (D-N.Y.), who the flyer points out are strong supporters of federal gun control legislation and who are Jewish. Above the photos of the lawmakers and next to a pho to of a handgun, the flyer states in large capital letters, "EVERY SINGLE ASPECT OF GUN CONTROL IS JEWISH."
Rosen couldn't immediately be reached for comment.
Gay man gets 6.5 years in prison for stealing $2.1 million in pandemic funds
"The apparent intent of the flyers is to spread the divisive ness, dehumanizing fear, and cultural mistrust that current ly permeate our nation," she said. "This runs counter to the warm, accepting, and collaborative community that is Reho bothSheBeach."added, "While the First Amendment protects freedom of speech, the Rehoboth Beach Police Department, along with other law enforcement agencies, is investigating distribu tion of these flyers and working with the state attorney gen eral's office to determine if any crime has been committed."
Coan said Rehoboth police are asking residents with home video security devices to check if they have any video footage of someone delivering the flyers or of a suspicious vehicle late Saturday night or early Sunday morning on Sept. 17-18. She said anyone who may have security camera footage capturing someone delivering the flyers or other relevant information is asked to call Rehoboth police at 302-227-2577.
By LOU CHIBBARO JR. | lchibbaro@washblade.com
In addition to the six years and six months prison term, U.S. District Court Judge Tanya S. Chutkan sentenced Gaughan to three years of supervised probation upon his release. She also ordered that he pay restitution for the money he is charged with stealing through fraud and embezzlement at an amount to be determined at a Nov. 15 restitution hearing, according to court records.
"For a decade, Kenneth Gaughan stole money meant to help needy people, businesses, and organizations, starting with a scheme defrauding his own employer and later looting government COVID-relief efforts," said U.S. Attorney for D.C. Matthew M. Graves in a statement released at the time of the
"Because these flyers appear to have been distributed ran domly and not specifically targeting Jewish residents it might not qualify as a hate crime," said Combs, who noted that he called Rehoboth police to report receiving the flyers.
By LOU CHIBBARO JR. | lchibbaro@washblade.com
In a Facebook post in which he included photos of three of the flyers, Combs said he views the messages presented in the flyer as potential threats.
sentencing.
Former D.C. Catholic official pleaded guilty
The statement released by the D.C. U.S. Attorney's Office says Gaughan's work at the Archdiocese of Washington, which oversees churches and Catholic schools in D.C. and Maryland, included overseeing services such as anti-bullying programs, crisis intervention, and professional development efforts at approximately 95 Catholic schools.
"Beginning in at least June 2010 and continuing through April 2018, Gaughan caused the Archdiocese to pay invoices manufactured by Gaughan purportedly for anti-bullying and crisis intervention programs, as well as for software used to send mass messages to Archdiocese students and families," the statement says. It says he concealed his ownership and control of three companies that billed the Archdiocese for ser vices the fake companies never performed.
300 residents received messages blaming Jews for 'COVID agenda'
"The higher amount includes additional victim requests made after the entry of the plea that should be awarded as mandatory restitution," the sentencing memo says.
Gaughan was released while awaiting trial after his arrest on Aug. 11, 2020, on a criminal complaint that combined the charges from the federal relief fund case and the Archdiocese of Washington case.
A third flyer Combs posted a photo of includes photos of four high-level Biden administration officials — Treasury Secre tary Janet Yellen, Attorney General Merrick Garland, Secretary of State Antony Blinken, and Deputy Secretary of State Wendy Sherman. In large letters above the photos the flyer declares, "EVERY SINGLE ASPECT OF THE BIDEN ADMINISTRATION IS JEWISH." And above that statement are the words, "Let's Go Brandon," which is used by far-right activists as a code for de nouncing President Biden.
humanity and civil rights are a stunning reminder that remain ing silent is not an op tion," Combs said in his Facebook post. "I have included pictures of some to give you an idea and cropped out the website printed at the bottom to avoid promoting these cowards," he stated in his post.
The statement says Gaughan targeted the COVID-related Federal Paycheck Protection Program (PPP) and the Econom ic Injury Disaster Loans (EIDL) program for his fraud scheme in which he allegedly stole more than $2.1 million. It points to evidence gathered by the FBI and the IRS showing that Gaughan created at least nine fake companies to apply for COVID relief loans that, under the relief programs, do not have to be repaid.
Although the public court records do not show whether Gaughan was ordered to begin his prison sentence at the time of the Sept. 2 sentencing, the motion by his attorney sug gests he may not have been sent to jail at the time the motion was filed on Sept. 15.
Rehoboth police investigating anti-Semitic flyers
One of several anti-Semitic flyers distributed in Rehoboth earlier this week. (Photo courtesy Wes Combs)
"EVERY SINGLE ASPECT OF THE COVID AGENDA IS JEW ISH," the flyer declares in large letters above the list of the names.
"As a Jewish Gay man, these threats against my safety,
A sentencing memorandum filed in court by prosecutors in August called on the judge to hand down a sentence of 78 months in prison, which is what the judge handed down at the Sept. 2 sentencing. The sentencing memo also notes that Gaughan agreed in his plea deal to pay restitution in the amount of $2,620,665.99, a higher amount than the amount prosecutors initially said he stole through the government re lief programs and from the Archdiocese of Washington.
Among the flyers distributed to the residents' front yards was one that listed the names of 23 U.S. government officials, private pharmaceutical company officials, and others that worked on addressing the COVID pandemic and who the flyer claims are Jewish or "shabbos goy," a term used, some times in a derogatory way, for a non-Jewish person who works for a Jewish company or family.
"Overnight Saturday [Sept. 17], flyers with anti-Semitic and political messaging were left in more than 300 yards in the greater Rehoboth Beach area," said Lynne Coan, a Rehoboth Beach city spokesperson. "Many residents have expressed dismay, disappointment, and concern about these flyers," Coan said in an email to the Blade.
Property records from the D.C. Office of Tax and Revenue show that the townhouse that Gaughan allegedly bought with stolen and embezzled funds at 112 V St., N.E. in June 2020 for $1,089,000 was sold by the city in a tax sale in August of this year. The city property records show the owner, which was identified as 112 V St., NE Trust, was $24,596 in arrears in property taxes. The Blade couldn't immediately determine whether Gaughan or someone else owned the 112 V St., NE Trust company.
Wesley Combs, president of the board of directors of CAMP Rehoboth, the Rehoboth Beach LGBTQ community center, was among more than 300 homeowners and renters in Rehoboth Beach that had clear plastic bags stuffed with anti-Semitic flyers placed in the front yards of their home this past weekend, according to Combs and a statement from Re hoboth police.
In a little-noticed development, a federal judge on Sept. 2 sentenced Kenneth P. Gaughan, a gay former assistant su perintendent and contracting liaison for the Catholic Archdi ocese of Washington, to six years and six months in prison on charges that he fraudulently obtained more than $2.1 million in funds for personal use from two federal COVID relief pro grams.Records from the U.S. District Court for the District of Co lumbia show that Gaughan pleaded guilty on March 2, 2022, as part of a plea bargain offer by prosecutors to partially re duced charges related to the COVID relief program case as well as to a charge that he embezzled more than $438,000 from the Archdiocese of Washington, where he was em ployed from 2008 to 2018.
"He went to great lengths to conceive, carry out, and con ceal his crimes," Graves said. "Now, he will be facing the con sequences of his greed with confinement in a federal prison."
"Gaughan made false representations to receive the loan funds, including forged paperwork and bank records," the U.S. Attorney's statement says. "Gaughan then used a portion of the loan proceeds to purchase a 2020 Cruisers Yachts 338 CX 33-foot watercraft, a 2020 Kia Stinger, and a rowhouse in
The memo makes no mention of whether Gaughan has the financial ability to pay that amount.
08 • WASHINGTONBLADE.COM • SEPTEMBER 23, 2022 • LOCAL NEWS
Court records also show that Gaughan's attorney, Jonathan N. Rosen, filed a motion in court on Sept. 15 requesting that Gaughan be placed in the Federal Correctional Institution prison in Morgantown, W.Va. "and that the defendant be al lowed to self-surrender after the restitution hearing in these matters," which is scheduled for Nov. 15.
Charges filed in court show that most of the fake compa nies Gaughan created purported to provide support for an imals, using such names as Service Dog of America, Inc. and Therapy Dog Incorporated.
Northeast Washington," according to the statement.
"These acts of anti-Semitic hate are concerning especially in a community known for being a place of solace and an oasis for those who live in and visit Rehoboth Beach," Combs told the Washington Blade. "The timing also saddens me as a Jew because we are about to enter the holiest 10 days on the Jew ish calendar – Rosh Hashanah and Yom Kippur," he said.
A statement released by the Office of the U.S. Attorney for D.C. says Gaughan pleaded guilty to one count of wire fraud and one count of money laundering in the federal relief fund case and one count of wire fraud in the case involving the Archdiocese of Washington.
SEPTEMBER 23, 2022 • WASHINGTONBLADE.COM • 09 NeverWeatherStops. Neither Do We. Weather any weather. Learn more at pepco.com/ElectricReliability
The Human Rights Campaign announces its next pres ident after a nearly year-long search process after the board of directors terminated its former president Alphon so David when he was ensnared in the sexual misconduct scandal that led former New York Gov. Andrew Cuomo to resign. David has denied wrongdoing and filed a lawsuit against the LGBTQ group alleging racial discrimination.
Rep. Mondaire Jones (D-N.Y.), at a time when ra cial disparities in the monkeypox outbreak are be coming more pronounced, took a visible role Tues day in embracing efforts to contain the disease, putting out a video of him obtaining a vaccine.
Jones, who is one of two openly gay Black mem bers of Congress, is shown in the video outside of Westchester Medical Center's drive-through clin ic in Westchester County, N.Y., saying he just re ceived his second dose of the monkeypox vaccine.
Senate delays marriage vote until after mid-terms
"I'm honored and ready to lead HRC — and our more than three million member-advocates — as we continue working to achieve equality and liberation for all Lesbian, Gay, Bisexual, Transgender, and Queer people," Robin son said. "This is a pivotal moment in our movement for equality for LGBTQ+ people. We, particularly our trans and BIPOC communities, are quite literally in the fight for our lives and facing unprecedented threats that seek to de stroy us."
Baldwin, speaking to reporters after the weekly meet ing Democratic caucus, was more specific about the time frame and said the vote would have be after the congres sional mid-term election, according to a report in Politico.
"I'm still very confident that they bill will pass but we will be taking the bill up later, after the election," Baldwin was quoted as saying.
The next Human Rights Campaign president is named as Democrats are performing well in polls in the mid-term elections after the U.S. Supreme Court overturned Roe v. Wade, leaving an opening for the LGBTQ group to play a key role amid fears LGBTQ rights are next on the chopping
CHRIS JOHNSON
Despite indications the U.S. Senate would soon take up legislation seeking to codify same-sex marriage into law, the legislation now appears to have to wait until after the mid-term elections.
The video comes out as racial disparities persist in the monkeypox outbreak, even though the num ber of new cases overall is beginning to decline.
10 • WASHINGTONBLADE.COM • SEPTEMBER 23, 2022 • NATIONAL NEWS
CHRIS JOHNSON
naled he would commit to having a vote on the marriage bill before the year's end after the announcement of a delay."Because Leader Schumer's main objective is to pass this important legislation, he will adhere to the bipartisan group of senators' request to delay floor action, and he is 100 percent committed to holding a vote on the leg islation this year before Justice Thomas has a chance to make good on his threat to overturn Obergefell," said Justin Goodman, a Schumer spokesperson.
"Monkeypox is hitting LGBTQ+ communities of color particularly hard," Jones said in a tweet. "The most effective way to stop the spread is to get vac cinated and to talk about it — to overcome stigma and misinformation. I did my part and got vaccinat
Baldwin as well as fellow Democrat Sen. Kyrsten Sine ma (D-Ariz.) as well as Sen. Susan Collins (R-Maine) and Sen. Thom Tillis (R-N.C.) — each leaders in talks on the legislation — were seen Thursday huddling in discussion on the Senate floor, according to Punchbowl News' Jake Sherman.It'sunclear why the vote is now delayed until after the election. The expectation was Senate Majority Leader Charles Schumer (D-N.Y.) would soon start the procedur al process and file cloture to call for 60 votes to end a filibuster on the bill, which would mean as soon as next week.Sen. Roy Blunt (R-Mo.), who had signaled he may be able to vote on the legislation and reportedly met with Baldwin earlier in the day, suggested the explanation may be the belief a vote at a later time would bolster the chances of success.
In the week of Sept. 4, Black people represented 41 percent of the cases and Latinos represented 27 percent, while 26 percent were white and three percent were Asian, according to data from the Centers for Disease Control.
ed. You should, too."
Jones, who had represented New York's 17th congressional district, was unable to obtain the Democratic nomination to run again for Congress after redistricting in New York and is set to leave at the end of his term.
Rep. MONDAIRE JONES (Blade file photo by Michael Key)
Kelley Robinson, a Black, queer woman and veteran of Planned Parenthood Action Fund, is to become the next president of the Human Rights Campaign, the nation's leading LGBTQ group announced on Tuesday.
"We should have a vote when you've got the votes. They'll get more votes than November and December than they get on Monday," Blunt was quoted as saying. "If I wanted [it] to pass and I was the majority leader and I wanted to get as many votes as I could possibly get, I'd wait until after the election."
The Human Rights Campaign, which had made lob byist for the Respect for Marriage Act part of its LGBTQ work, issuing a statement lambasting the Republicans upon the announcement of the delay for not having not 10 votes to approve the Respect for Marriage Act right now."The Respect for Marriage Act is an incredibly neces sary, popular and bipartisan bill – and the and the lack of 10 Republican yes votes right now is extremely dis appointing," said Joni Madison, interim president of the Human Rights Campaign. "Marriage equality – for both LGBTQ+ and interracial couples – is not and should not be a partisan issue, and to treat it as such is an insult to the millions of families who are impacted."
Senate Majority Leader Charles Schumer (D-N.Y.) sig
Lawmakers were working on language for an amend ment to accommodate religious objections in hopes it would attract further Republican supporters. A proposed measure, Democratic aides told the Blade, would have mirrored the existing 1993 Religious Freedom Resto ration Act, but go further.
KELLEY ROBINSON is HRC's new president. (Photo courtesy HRC)
"The Respect for Marriage Act is a simple but import ant step which provides certainty to millions of Ameri cans in loving marriages," the statement says. "Through bipartisan collaboration, we've crafted commonsense language that respects religious liberty and Americans' diverse beliefs, while upholding our view that marriage embodies the highest ideals of love, devotion, and fam ily. We've asked Leader Schumer for additional time and we appreciate he has agreed. We are confident that when our legislation comes to the Senate floor for a vote, we will have the bipartisan support to pass the bill."
block."The overturning of Roe v. Wade reminds us we are just one Supreme Court decision away from losing fundamen tal freedoms including the freedom to marry, voting rights, and privacy," Robinson said. "We are facing a generation al opportunity to rise to these challenges and create real, sustainable change. I believe that working together this change is possible right now. This next chapter of the Hu man Rights Campaign is about getting to freedom and lib eration without any exceptions — and today I am making a promise and commitment to carry this work forward."
Robinson is set to become the ninth president of the Human Rights Campaign after having served as executive director of Planned Parenthood Action Fund and more than 12 years of experience as a leader in the progressive movement. She'll be the first Black, queer woman to serve in that role.
CHRIS JOHNSON
Historic first as HRC names Black, queer woman its president
Sen. Tammy Baldwin (D-Wis.) issued a joint statement Thursday with Sens. Susan Collins (R-Maine), Rob Port man (R-Ohio), Kyrsten Sinema (D-Ariz.) and Thom Tillis (R-N.C.) announcing the delay in the vote.
Rep. Jones posts video of his monkeypox vaccination
SEPTEMBER 23, 2022 • WASHINGTONBLADE.COM • 11 Legal Counsel for the Elderly provides free legal services to D.C. residents 60 and older.* LCE Legal aarp.org/LCE202-434-2120Hotline: | @LCEinDC | @LCEinDC *Income eligibility applies. Legal Counsel for the Elderly is an a iliate of AARP. Worried about eviction? You do not have to face this alone. DOCFCU 202.808.3600 DOCFCU Branch Locations Herbert C. Hoover Bldg, Rm B0038-A, Washington, DC 20230 1325 East West Hwy, Metro II Bldg, Silver Spring, MD 20910 1724 F Street, NW, Washington, DC 20505 Outside D.C. service@888.626.9845 DOCFCU.org DOCFCU.org RAKE IN YEAR-ROUNDOUREARNING$PERFORMANCECHECKING— checking that PAYS YOU annually, up to $666!* PERFORMANCE * $666 earned based on an average monthly balance of $20,000 at 3.33% APY (Annual Percentage Yield) SUBJECT TO CHANGE WITHOUT NOTICE, restrictions apply. BECOME A MEMBER , membership is now open to all U.S. citizens and resident aliens - visit DOCFCU.org for details. DOCFCU PERFORMANCE CHECKING — EARN THE MOST banking with us. Your checking account can earn as much as a CD and YOU ALWAYS HAVE ACCESS TO YOUR CASH. Start earning more, open your DOCFCU PERFORMANCE CHECKING account today. Contact us or go online anytime, DOCFCU.org/performance-checking!
The race in New York's 3rd congressional district is seen as critical in the mid-term elections as Republicans are poised to retake the House and Democrats are trying to preserve their razor-thin majority. But the New York race holds another important distinc tion as the two candidates — Robert Zimmerman and George Santos — are openly gay, marking the first time out gay candidates from the two major parties have squared off in a House race.
Zimmerman said the ruling in the Dobbs case has stirred a high level of activism, pre dicting LGBTQ rights would be next on the chopping block due to the concurrence of U.S. Associate Justice Clarence Thomas, who called for revisiting the decision in favor of same-sex marriage.
"It's great to see that opportunities are equal to all in this country," Santos said. "It's always been that way. … So I don't make it a campaign issue as far as I don't campaign on that issue. It's not a campaign issue for me. I think it's a distraction, really about the real issues plaguing our country right now. I'd rather talk about that stuff all day long than talk about my sexual preference."
The first protest for Zimmerman, he said, was in front of the Democratic Par ty's headquarters. He's now a member of the Democratic National Committee in New York. Zimmerman said his political activism also brought him to the office of his member of Congress, where he became a congressional intern and later a member of his senior staff.
In separate interviews with the Washington Blade, the candidates had markedly differ ent takes on the nature of the historic first, with one saying his sexual orientation influ enced his approach to politics and the other utterly rejecting its importance.
12 • WASHINGTONBLADE.COM • SEPTEMBER 23, 2022 • NATIONAL NEWS
"You're seeing a level of energy and activism as a result of the Dobbs decision," Zim merman said. "That is truly unprecedented for a midterm election When you take away 50 years of protection for women, and people also understand that's just the opening bid. They're coming after our rights of the LGBTQ+ community next, and they're coming after our rights in so many other areas. You've seen a level of engagement, coalition building, and activism that is really unprecedented."
Santos, a conservative Republican, downplayed the importance of being a gay con gressional candidate and said he doesn't make it an issue in his campaign, although he conceded,"it feels awesome that the opportunities are equal for everybody in this country."
"My only hang up with it is I really wish to give it more legitimacy and not leave any questions open for pundits on both sides of the aisle … let's just get it passed," Santos said. "I mean, I have no issue. Of course I'd vote for it."
Fujii added Santos never approached the Victory Fund to seek an endorsement. Gay Republicans have sometimes criticized the organization as being a partisan tool of Dem ocrats.Political outsiders have rated New York's 3rd congressional district as "leaning Demo cratic." Although some initial polling was favorable to Santos as Republicans had an ad vantage with inflation and gas prices being a major issue, the tide appears to have turned nationwide after the Supreme Court ruling against Roe v. Wade served as a wakeup call to the Democratic base.
Santos didn't deny that he was present at the "Stop the Steal" rally, but said he "did not go" to the U.S. Capitol building on Jan . 6 and downplayed the significance of his presence at the rally.
Zimmerman, a progressive Democrat and communications official who supports caus es like LGBTQ rights, abortion rights, and gun reform, said being gay and closeted in his youth living on Long Island in the 1970s shaped his view of politics.
Santos, presenting a different take on the Dobbs decision, said he thought the ruling "was great" and "gave the states back its power of the Tenth Amendment."
Amid news stories of Republican candidates continuing to deny the outcome of the 2020 election, Santos indicated he wasn't among them. Asked whether President Biden won the 2020 election, Santos replied, "He's the president of the United States, I never contested that." Asked whether Biden is president because he won the election, Santos replied, "Of course."
Not exactly fitting the mold of gay members of Congress seen in the past, Santos has aligned himself with a conservative ideology. He has called abortion rights "barbaric," and spoken favorably about the Florida "Don't Say Gay" bill signed into law by Florida Gov. Ron DeSantis. Footage exists of Santos saying he was at the Ellipse for the rally with former President Trump that preceded the Jan. 6 insurrection at the U.S. Capitol.
"I just don't see how that's relevant to this interview, and to what we're doing in 2022," Santos said. "I just really think the American people deserve journalists to really focus on the future. I really liked this interview to be about proposals and what I'm going to pres ent in Congress come 2023 instead of looking at two years ago, and really reminiscing on that."
When the Blade pointed out he appeared to be leaving the door open to vote "no" based on objections of not going through the regular order of the committee process, Santos denied that was the case: "I didn't say that. I just said I want it to be that way, so there's no questions about it. I never in any instance suggested to you I would say 'no.'"
ROBERT ZIMMERMAN, a Democrat (left), is taking on GEORGE SANTOS, a Republican, in New York's 3rd congressional district.
Santos, asked whether he's in favor of the bill, replied, "If the bill is put through com mittee properly? Yes." Santos went on to say he had calls from Republicans about the legislation and told them it's the law of the land and a matter of "if you feel comfortable supporting my right to marry my spouse of my choosing."
"I went to speak to an educator I trusted, and he suggested to me I try a doctor to make me better, because in those days, that was the path, conversion therapy," Zimmer man said. "And I certainly didn't do that, but it just reflects how isolating that period was, but I guess out of that period, that sense of isolation, it helped me to look at the world around me and see a lot of other folks who felt unseen and un heard, and it helped me find my voice that brought me to protest lines, brought me into political activism."
Thomas's concurring opinion in the Dobbs decision is also not a threat, Santos said, although he criticized it as an "unfortunate moment."
"He had an unfortunate moment in a dissenting opinion that the majority did not sign on," Santos said. "Clearly, that's why it has no legal value. It's nothing more than a legal essay. A legal essay written by a Supreme Court justice with — I'm just going to go out on a limb and say not the brightest moment in his career."
One of the consequences of the Dobbs decision was the introduction in Congress of legislation knowns as the Respect for Marriage Act, which would seek to codify same-sex marriage into law regardless of whether or not the Supreme Court decides to revisit it.
"I don't think it affects us here in New York," Santos said. "I do understand that there's other states with different decisions, but that's precisely what the Tenth Amendment does — it gives the rights back to the state so that on a more hyperlocal concentrated issue, the people's constituency, get to pick what they think is best for them."
By CHRIS JOHNSON | cjohnson@washblade.com
Albert Fujii, spokesperson for the LGBTQ Victory Fund, said the records of both candi dates made it easy for the organization, which endorses openly LGBTQ people running for public office, to decide whom to support.
In first, gay Democrat and gay Republican face off in congressional race GOP candidate attended 'Stop the Steal' rally
Although he downplays the significance of his sexual orientation, Santos would have the distinction if elected as the first openly gay Republican in Congress since the depar ture of former Rep. Jim Kolbe in 2009. Santos would also have the distinction of being the first openly gay non-incumbent Republican candidate elected to Congress.
"Victory Fund proudly endorsed Robert Zimmerman because of his life-long LGBTQ advocacy, commitment to public service and fierce pro-equality and pro-choice vision for America," Fujii said. "We believe abortion rights are LGBTQ rights and since our in ception have always required candidates be pro-equality and pro-choice to receive our endorsement."
Key issues for Santos, he said, were many of the same issues Republicans are running on as part of the 2022 mid-term elections, such as inflation, the cost of energy, and crime, which he said are issues that affect every American to varying degrees regardless of their socioeconomic status.
SEPTEMBER 23, 2022 • WASHINGTONBLADE.COM • 13 DCResidentscan ApplyandRECEIVE theirMedicalcard IMMEDIATELY andfor FREE! ScanthisCODEtoApply! 6925BlairRoad,NW Washington,D.C.20012 takomawellness.com 202.465.4260 @takomawellness Pre-Rolls Edibles Topicals Cartridges Concentrates
"And it is exactly for these reasons why we started on these pilot projects before we even saw the shifts in data, as that is often the case in infectious diseases that we have more vulnerable population — racial and ethnic minorities — who are most impacted later on," Walensky added. "And so, we anticipated this. We have embarked on these activities to address this in exactly this moment."
"I think all of our commitment in the administration is to really focus efforts on equity to resolve the issues that we're seeing. It is a hard effort and it's a challenge," Daska lakis added. "And I think that the way to address equity is intentionally, and this is an example of intentional work to address equity."
The disproportionate impact of new monkeypox cases on racial minorities hasn't gone unnoticed. As a result, health officials are attempting to shift the focus of the monkeypox outbreak away from gay and bisexual men and other men who have sex with men more broadly and more toward men of color who are sexual minorities.
Racial disparities persist in response to the monkeypox outbreak as the numbers of Black and Latino men contracting the disease are now disproportionately high, but that inequity is getting new attention as overall cases drop.
Cahill, asked to characterize whether the numbers demonstrating racial disparity have changed over time or have remained stagnant, said any trends are difficult to determine because the data on racial demographics has been available only recently and "it's very imperfect data."
"So they're more vulnerable to monkeypox, and they're less likely to get the vac cine," Cahill said. "So that's a real problem, and it's really critical that you know, federal, state and local partners come together and really center equity in the response and try to reduce the burden on Black and Latino gay men, but also increase access to the vaccine to ensure that people can protect themselves."
Although overall new cases in the monkeypox outbreak are steadily on the decline after numbers peaked in the summer, a growing share of the continuing numbers belong to men who have sex with men who are racial minorities.
"I don't know if it's getting worse or better, the disproportionate racial ethnic im pact," Cahill said. "But it's definitely there, and it doesn't seem to be going away."
Rochelle Walensky, director for the Centers for Disease Control & Prevention, said during a conference call with reporters the U.S. government approaches the decline with "cautious optimism."
Black people among the new cases of monkeypox were much smaller when num bers were first reported earlier in the summer. For example, the percentage was 18 on June 22 and as low as 8 percent June 8. The percentage of Latinos, as with white people, has been on the decline, although they're still overrepresented in new cases in the context of their demographics in the U.S. population at large.
"Over the past several weeks, we have also seen the racial and ethnic makeup of this outbreak evolve," Walensky said. "While monkeypox cases were first seen predomi nantly in non-Hispanic white men, in the last week, among the cases for which we have race and ethnicity data, non-Hispanic Black men represented 38 percent of cases, Latino or Hispanic men represented 25 percent of cases, and non-Hispanic white men represented 26 percent of cases."
Racial disparities persist in monkeypox outbreak despite equity efforts
Among the efforts the Biden administration has undertaken is a pilot program for vaccines reserved for large events and equity. Monkeypox vaccines have been ad ministered to more than 10,000 people, including at Southern Decadence in New Orleans, Atlanta Black Gay Pride, Charlotte Pride, Boise Pride Festival, and Oakland Pride and DemetrePridefest.Daskalakis, the face of LGBTQ outreach for the Biden administration in monkeypox efforts and deputy director the White House monkeypox task force, was among those promoting the pilot program in equity efforts during a conference call with"Healthreporters.departments will use their local experience and connection to the com munity to identify hyperlocal strategies to improve vaccine access to communities of color, specifically those that are overrepresented in this outbreak," Daskalakis said.
Walensky, who has also had a lead role in the Biden administration combating the coronavirus pandemic, said racial disparities in the monkeypox outbreak "is not un common for many infectious diseases, quite unfortunately," and defended the U.S. government's approach to monkeypox.
Daskalakis, following up in defense of the Biden administration's efforts on equity, said he's "spoken to providers on the ground and also promoters at these events who have noted that this effort is really unprecedented in terms of reaching deeply into these communities."
Biden health officials, asked by the Washington Blade during the virtual meeting why the administration's stated goal of equity in managing the monkeypox outbreak isn't producing racial equity among new cases, restated their efforts and talked about the difficulty in achieving that goal.
By CHRIS JOHNSON | cjohnson@washblade.com
Cahill said although people of color in urban areas go to LGBTQ centers to receive health care, many of them are also getting care through other facilities that aren't LGBTQ-specific, such as emergency rooms and urgent care clinics .
The Biden administration, while touting the 20 percent decline in overall cases in the monkeypox outbreak, has also started to recognize the continued disproportion ate impact of monkeypox on Black and Latino men who have sex with men.
The Fenway Institute last week issued a blueprint calling for a more effective fed eral response to monkeypox, accusing the U.S. government of failing to effectively mobilize existing public health infrastructure to aid communities affected by the virus. The document outlines a range of possible actions, but also concludes marginalized communities are having difficulty accessing vaccines and treatments, which are con centrated at well-resourced institutions less accessible to communities of color.
With the racial disparities in the monkeypox outbreak ongoing, health observers say additional efforts are needed to reach out to marginalized communities to ensure they have access to public messaging and vaccinations.
"I think providing some training and technical assistance to those healthcare or ganizations in how to provide affirming care to bisexual men could be an important approach and could make it so that people might be more likely to disclose same-sex behavior in those contexts," Cahill said.
Percentage of cases among Black men grows amid overall decline
DEMETRE DASKALAKIS, the face of LGBTQ outreach for the Biden administration in monkeypox efforts, speaks as new cases are on the decline.
14 • WASHINGTONBLADE.COM • SEPTEMBER 23, 2022 • NATIONAL NEWS
David Johns, executive director of the National Black Justice Coalition, said the ra cial disparities in the monkeypox outbreak are consistent with other trends in public health."There have been so many opportunities to learn ways to address health inequities before they grow," Johns said. "That Black people continue to be disproportionately impacted by this newest health epidemic is additional evidence of how white suprem acy works and the importance of democratized responses to crises."
Sean Cahill, director of health policy research at the Boston-based Fenway Institute, said in an interview with the Washington Blade the racial disparities in the monkeypox outbreak are largely the result of Black and Latino men being "less likely to get vacci nated than their proportion of the population."
The latest numbers show the racial disparity dramatically. In the week of Sept. 4, Black people consisted of 41 percent of the cases and Latinos consisted of 27 percent, while 26 percent were white and three percent were Asian, according to data from the Centers for Disease Control.
SEPTEMBER 23, 2022 • WASHINGTONBLADE.COM • 15 Dog Daycare, Boarding, Grooming, and Pet Supplies 301 H Street NE • 1832 18th Street NW 202-234-9247 City-dogs.comLocallyownedandoperatedforover 21 years 1310 PENNSYLVANIA AVE. SE • 202.629.4455 • JADEFITNESSDC.COM 1 ON 1 PERSONAL TRAINING • GROUP FITNESS • YOGA • FAMILY TRAINING SENIOR FITNESS • TEEN TRAINING • PILATES • REIKI $100 OFF$100 OFFSIGN UP TODAY & RECEIVE THE FIRST MONTH OF SELECT MEMBERSHIPS
Queen Elizabeth II's coffin draped in the Royal Standard during her funeral services at Westminster Abbey. (Screenshot from live feed/press pool)
In 1952, when she took the throne after the death of
Kharkiv, which is Ukraine's second-largest city, is less than 30 miles from the Russian border in the eastern part of the country.
During a routine Saturday press conference at the end of last month Serbian President Aleksandar Vucic announced that the international EuroPride event sched uled to be held in the Serbian capital city from Sept. 1218 was cancelled.
her father, King George VI, same-sex sexual relations were criminalized in U.K. The same laws were also brought to the Commonwealth countries that it colonized.
The Serbian leader told reporters that his government had come under intense pressure from far right-wing groups and the leadership of the Serbian Orthodox Church to cancel the event. Vucic acknowledged that LGBTQ rights and people in the Balkan nation were un
Serbian state media outlets reported that anti-Pride
By the time she died, the landscape for LGBTQ rights looked dramatically different — at least in the U.K. — in part because she approved of many pro-LGBTQ measures, such as same-sex marriage. That support has led some to argue that she was a "quiet" supporter of LGBTQ rights, but to others she was just doing her job.
16 • WASHINGTONBLADE.COM • SEPTEMBER 23, 2022 • INTERNATIONAL NEWS
Activists in Ukraine city to hold Pride events
The state funeral was attended by numerous heads of state including the new British Prime Minister Liz Truss, U.S. President Joe Biden and first lady Jill Biden, French President Emmanuel Macron and European Commission President Ursula von der Leyen.
"Just as Kharkiv stands at the forefront of Ukraine's struggle for freedom and democracy, Kharkiv Pride actively resists at the fore front of the battle for human rights," said Kharkiv Pride. "Because this
A press release that Kharkiv Pride released notes events that will take place from Saturday through Sept. 25 include a march, a per formance that highlights efforts to extend marriage rights to samesex couples in Ukraine, and a "Memorial Day" for "LGBTQI+ people killed by the Russian Federation."
protesters were also stopped by police in riot gear at the central Slavija Square. The large group of protesters wanted to get past the cordon and head toward the pa radeAngathering.N1reporter said that a large group of football hoo ligans clashed with police near St. Sava Temple, throwing firecrackers and torches at the police. The police cordon managed to push them back.
Kharkiv Pride and Kharkiv with You Charitable Foundation, a local NGO, will also hold "a crowdfunding campaign to collect money for the needs of women serving near Kharkiv."
"I am here to preserve Serbian traditions, faith, and cul ture, which are being destroyed by sodomites," Andrej Bakic, 36, a counter-protester in a group surrounded by riot police told AFP on Saturday.
is our principal position, and this is the difference between Ukraine and the totalitarian regime of the Russian Federation."
European media outlets France 24 and Agence Pres se France reported that 64 people were arrested as an ti-LGBTQ demonstrators clashed with police in attempts to disrupt the Pride march. One group of half a dozen people carrying crosses and religious icons managed to get past police cordons to where the EuroPride parade participants were gathering, treading on the rainbow flag which was on the road, praying and singing. Police man aged to remove them in minutes.
Queen Elizabeth II laid to rest
among the European royals who attended. Former Span ish King Juan Carlos I and former Queen Sofia were be present. The former king is the great-great-grandson of Queen Victoria and a distant cousin of Elizabeth.
A Russian airstrike on March 1 killed Elvira Schemur, an LGBTQ and intersex activist who was a volunteer for Kharkiv Pride and Kyiv Pride.Ukrainian
Activists in the Ukrainian city of Kharkiv will hold a series of Pride events in the coming days.
Spain's King Felipe VI and his wife Queen Letizia were
forces in recent weeks have recaptured large swaths of territory east of Kharkiv that had been under Russian control. Kharkiv Pride will also take place less than two months after Ukrainian Presi dent Volodymyr Zelenskky announced his support for a civil partner ship law for same-sex couples.
King Charles III, accompanied by Queen Consort Ca milla, Prince William with his wife Kate and their children, Prince George and Princess Charlotte, the king's siblings, Princess Anne, Princes Andrew and Edward, the king's younger son, Harry, their wives and the extended royal family escorted the coffin into the services and later attend ed the private interment at the royal vault at St. George's Chapel in Windsor Castle where the deceased monarch will rest alongside her husband, Prince Philip.
The EuroPride Pride march on Sept.17 in Belgrade, Serbia. (Photo courtesy of EuroPride)
EuroPride march takes place in Serbian capital
World leaders joined the British royal family and 2,000 other dignitaries for the hourlong state funeral service of Queen Elizabeth II at Westminster Abbey on Monday.
BRODY LEVESQUE
Elizabeth gave royal assent to the Sexual Offenses Act of 1967, which decriminalized consensual same-sex sex ual relations among men in England and Wales who are at least Elizabeth21. gave royal assent to the marriage equality law that took effect in England and Wales in 2014. Elizabeth has also urged the U.K. to ban so-called conversion ther apy.
According to the Serbian Ministry of Interior nearly 6,000 uniformed police in riot gear and accompanied by plainclothes security personnel cordoned off the march area around the Constitutional Court in downtown Bel grade. Interior Minister Aleksandar Vulin had warned in a statement that "we will not tolerate any violence in Bel grade streets, any more than illegal marches."
Leaders of most Commonwealth countries attended, with New Zealand Prime Minister Jacinda Ardern and Aus tralian Prime Minister Anthony Albanese making the nearly 24-hour journey from the other side of the globe.
As thousands of LGBTQ people, advocates, activists and allies marched under rainy skies in the Serbian capi tal last Saturday, there were only minor clashes between anti-LGBTQ protesters and Serbian police, who had been deployed in overwhelming force along the parade route.
BRODY LEVESQUE
Elizabeth, among other things, pardoned Alan Turing, an acclaimed World War II codebreaker and computer sci entist who died by suicide two years after his 1952 convic tion for "gross indecency."
der siege and threatened. However he deflected on the issue, "It is not a question of whether [those pressures] are stronger," he said. "It's just that at some point you can't achieve everything, and that's it."
MICHAEL K. LAVERS
SEPTEMBER 23, 2022 • WASHINGTONBLADE.COM • 17 PRIVATE, WEEKEND WATERFRONT WEDDINGS. FOR THE PRICE OF 6 HOURS, HAVE A DESTINATION WEEKEND, JUST 2 HOURS FROM D.C. 410-886-2452 blackwalnutpointinn.com
for animals
Larry and Ken consulted with the neighbors and by the time they applied for their restaurant liquor license for Straits of Malaya, the neighbors cheered. The Dupont Circle ANC and D.C. Alcohol Board were shocked that there were no objections. Neighborhood involvement from the very beginning was the key to success. Several years later in 1993, they applied for their CT liquor license for Larry's Lounge again to the delight of the neighbors. Straits closed in 1991 since Tan needed to return home to take care of an ailing family member. (He did reopen for a bit.) Sadly, Ken passed at age 82. Larry resides in D.C.
Save
18 • WASHINGTONBLADE.COM • SEPTEMBER 23, 2022 • VIEWPOINT
This opportunistic spirit dates back to 1987 and the founding of LL by then owners and neighbors Larry Tan and Ken Megill. They dreamed of opening the first full-service Malaysian and Singaporean restaurant on the East Coast. Chef Lawrence Tan and Dr. Kenneth A. Megill (philosophy from Yale University) formed an excellent partnership.
LARRY RAY
In a Blade article (9/2/22) Larry's Lounge (LL) customer Brett Howard fondly called Larry's Lounge "a dive bar." Yes, it is and so much more.
Today, Larry's Lounge is a vibrant indoor/outdoor neighborhood bar. It reflects owner Ron's passion for animals. Sometimes there are more dogs than people. Most neighborhood dogs pull over their guardians (aka owners) to take a drink from the bowls and receive love from LL staff and customers.
D.C. native, veteran businessperson and LL owner Ron Robinson transformed the COVID lockdown and pandemic into an opportunity. When D.C. ordered all alcohol establishments to serve food, Ron did with popcorn and wings out of his kitchen. With the assistance of customers, Ron built outdoor structures with fans, heaters, lights, and even plastic walls (lovingly referred to as "shower curtains").
Larry's Lounge transformed pandemic into an neighborhood bar that reflects owner's passion
is former ANC 2B 01 Dupont Circle Commissioner. He is a mediator who teaches at The George Washington University School of Law.
opportunity A vibrant
A happy crowd enjoys the outdoor space at Larry's Lounge. (Photo courtesy Larry Ray)
Back then, the ANC Commissioner created the 18th Neighborhood and Business Association. The number of businesses along this busy 18th Street corridor between S Street and Florida Avenue, N.W., surprised the neighbors. These more than 100 businesses included accountants, attorneys, restaurants, and retail. Neighbors bonded around "community policing" to ensure safety. Chief of Police Robert Contee even served as this area's community police.
energy and SwitchbrightWell,money?that's.toLEDbulbs for as low as $0.95 before discounts end this year Enjoy the little things in your home while you save big. Pick ENERGY STAR® LEDs that use 90% less energy and last 50 times longer than their incandescent counterparts and light up your home for less. Visit maketheswitchdc.com to find discounted bulbs near you before they end in 2022. Learn more at maketheswitchdc.com or call (202) 479-2222 + Largest LGBT Founded Title Company + Over 20 Years of Local Experience + Top Washington Business Journal Ranked Title Company + Residential & Commercial Transactions + In-Home & In-Office Refinance Settlements Licensed in DC, DE, MD, NJ, VA & WV districttitle.com Locations Washington, D.C.Bethesda, MDColumbia, MDMcLean, VA
SEPTEMBER 23, 2022 • WASHINGTONBLADE.COM • 19
20 • WASHINGTONBLADE.COM • SEPTEMBER 23, 2022 • VIEWPOINT
rights and Democratic Party activist. He writes regularly for the Blade.
Kenyan is what those of us looking at legislators call a work-horse, not a show-horse. He has put in the work to bring consensus and pass legislation, which he did with sweeping updates to D.C.'s criminal justice laws when he became chair of the Judiciary Committee in 201 . With that committee he oversaw the implementation of D.C.'s police body-worn camera program, including ensuring the public has fair access to the video footage from encounters with officers.
For these reasons, and many more, we cannot afford to lose Kenyan's voice on the Council. I urge everyone to cast their vote for Kenyan McDuffie for Council-at-large.
A voice of reason and progress in city governmentisalongtimeLGBT
REVIEW AD FOR COPY AND DESIGN ACCURACY. Revisions must be submitted within 24 hours of the date of proof. Proof will be considered nal and will be submitted for publication if revision is not submitted within 24 hours of the date of proof. Revisions will not be accepted a er 12:01 pm wednesday, the week of publication.Brown na pitts omnimedia llc (dba the washington blade) is not responsible for the content and/or design of your ad. Advertiser is responsible for any legal liability arising out of or relating to the advertisement, and/or any material to which users can link through the advertisement. Advertiser represents that its advertisement will not violate any criminal laws or any rgihts of third parties, including, but not limited to, such violations as infringement or misapporpriation of any copyright, patent, trademark, trade secret, music, image, or other proprietary or propety right, false advertising, unfair competition, defamation, invasion of privacy or rights of celebrity, violation of anti-discrimination law or regulation, or any other right of any person or entity. Advertiser agrees to idemnify brown na pitts omnimedia llc (dba the washington blade) and to hold brown na pitts omnimedia llc (dba the washington blade) harmless from any and all liability, loss, damages, claims, or causes of action, including reasonable legal fees and expenses that may be incurred by brown na pitts omnimedia llc, arising out of or related to advertiser's breach of any of the foregoing representations and warranties. ADVERTISING PROOF IMAGE/LOGOREVISIONSREVISIONS ADVERTISER SIGNATURE By signing this proof you are agreeing to your contract obligations with the washington blade newspaper. is includes but is not limited to placement, payment and insertion
REPRESENTATIVE:
Kenyan McDuffie for Council-at-LargeD.C.
ROSENSTEINPETER
For the past five years, Kenyan has chaired the Council's Business and Economic Development Committee. His focus has been on helping grow the local economy with a stronger focus on supporting small and minority-owned businesses. He fought to put millions of dollars in the Commercial Acquisition Fund to allow socially disadvantaged business owners to apply for grants to purchase commercial properties here in D.C. Kenyan spearheaded an emergency relief package of 100 million to help the hospitality, entertainment, and retail industries some of D.C.'s largest employers of immigrants and minority workers weather the pandemic and keep District employees on the payroll.
Kenyan has a view of public safety that includes both a strong MPD, with appropriate community oversight, and recognition of the need to fully fund community organi ations working to reduce crime. Kenyan, like the mayor, believes we need to do both of these things, not one or the other. He recently said, One of my proudest moments on the Council is passing the Neighborhood Engagement Achieves Results (NEAR) Act. The law takes a holistic approach to preventing crime in the first instance and oods communities disproportionately impacted by violence with resources including violence interrupters and behavioral and mental health services in addition to more innovative, data-driven policing.
Kenyan is a fourth-generation Washingtonian raised in a working-class family of si . He attended Shaed Elementary in Edgewood, St. Anthony Grade School in Brookland, and graduated from Woodrow Wilson Jackson-Reed high school, having played varsity basketball. He has been a union member working as a mail carrier for the U.S. Postal Service. His college career began at the University of the District of Columbia, which he continues to strongly support. He transferred and graduated summa cum laude from Howard University with a bachelor's degree in Political Science and Community Development and then joined the staff of Congresswoman Eleanor Holmes Norton. He left there to attend the University of Maryland School of Law, where he was an editor of the law school's Journal of Race, Religion, Gender and Class.
In 2012, with this wealth of e perience, he was elected to the D.C. Council. At that time Lateefah Williams, president of the Stein Democratic Club, wrote in the Blade, Kenyan McDuffie is the type of leader that Ward 5 needs. He is intelligent, he has key e perience in diverse matters from public safety to public policy, and he is a staunch supporter of the LGBT community. These are some of the reasons the Gertrude Stein Democratic Club, D.C.'s largest LGBT political organi ation, endorsed Kenyan McDuffie for Ward 5 Council. and why I personally support Kenyan McDuffie. Her confidence in Kenyan was well placed. For 10 years he has worked to build coalitions and create solutions, tackling D.C.'s most significant challenges. In his first year on the Council, he was elected to serve as Chairman Pro Tempore ( ice Chair), a position he continues to hold.
PHIL ROCKSTROH
Dr. Edward R. Green
An authority on chemical oceanography, Dr. Green was with ONR for20 years where under his direction, research initiatives were launchedinto the then new fields of marine photochemistry, oceanic trace metalchemistry, and marine aerosols. He served as staff specialist to the Undersecretary of Defense for Research in 1983 and 1984. He retired fromONR in 1996.
Services are private. Final care has been entrusted to Parsell FuneralHomes & Crematorium, Atkins-Lodge Chapel, Lewes, DE.
Please visit Dr. Green's Life Memorial Webpage and sign his virtualguestbook at www.parsellfuneralhomes.com.
At that point in his career, Kenyan added community activist to his resume becoming president of his local civic association and taking a job as a policy adviser with the Deputy Mayor for Public Safety and Justice. In that position he worked with Council members to shape policy and legislation for the District of Columbia.
An AIDS activist, Dr. Green served as a volunteer in vaccine studies at John Hopkins University Hospital. He was predeceased by his longtimecompanion, Stephen K. Ott, who died of AIDS. He is survived by hisnephew, Parke Snavely III; his nieces: Pamela Adams and Deborah Lee;as well as several grand- and great-grand-nephews and nieces.
Edward J. Green, 90, oceanographer for-merly with the Office of Naval Research (ONR),passed away on Monday, September 19, 2022,at his home. Dr. Green, a resident of Rehoboth Beach, Delaware and formerly .of Washington,DC, was born in Bakersfield, California, where he grew up. He graduated from the University ofCalifornia at Santa Barbara in 1958 and received a Ph.D. in oceanography from MIT in 1965.Subsequently, Dr. Green taught and conductedresearch at Carnegie-Mellon University in Pittsburgh and at the University of Maine at the Darling Marine Center. He is the author of numerouspapers in scientific literature on subjects ranging from chemical thermodynamics to dissolved gases in seawater. Drawing on his knowledge ofthe carbon cycle, he lectured on the threat of man-made global warming as early as 1961, well before it had reached national attention.
A member of DC Frontrunners, DC Ski Club, and Rainbow Divers, he was an avid runner, skier, scuba diver, and motorcyclist; he remained active until his death. He was a regionally ranked runner in his age groupand was a familiar figure at local foot races ranging from 5 kilometers to marathon length.
After law school he clerked for an associate judge on the th Judicial Circuit of Maryland and then became an Assistant State's Attorney in Prince George's County. He then joined the Civil Rights Division of the U.S. Department of Justice, where, as a trial attorney, he enforced key federal civil rights laws in cases throughout the country. His caseload at the DOJ included defending the civil rights of the mentally ill, nursing home residents, persons with disabilities, and other vulnerable populations.
Kenyan McDuffie is a voice of reason, and a voice for progress, on the D.C. Council. He has been a voice for those without one, and for minority communities across the District.
SEPTEMBER 23, 2022 • WASHINGTONBLADE.COM • 21 @DCArtAllNight DCArtAllNight.org BRING A FRIEND, STAY OUT LATE! Join 100+ local artists and small businesses across all 8 wards to celebrate art in the District of Columbia. #ARTALLNIGHT22 100+ LOCAL ARTISTS 22 MAIN STREETS ALL 8 WARDS 4 BUSINESS IMPROVEMENT DISTRICTS SEPTEMBER 23-24, 2022
The housing market in our immediate area as well as most of the United States has changed from what we've seen during the earlier pandemic days. Here in the nation's capital, we have seen a market that is more in keeping with what we have historically seen. The fall market this year has brought on a substantial amount of new inventory to the market, which is consistent with earlier market trends. We have seen the prices reduce a bit and we have seen days on market linger a bit. But what exactly is going on here?
Standing on
Although we no longer live in a world where sellers can expect to receive $250,000 above asking, we also don't live in a world where buyers can expect to offer 30-50 percent less than asking and expect for the results to be positive. Similar to dating - we are back to a more intimate handholding experience when it comes to both the home buying and selling experience. As a seller it is important to ensure that your home is in tip-top shape while pricing it properly. As a buyer you should ensure that you have a great pre-approval, provide an appropriate EMD and realize that now you can include CONTINGENCIES! Yes! Once again, you can actually have a home inspection, financing contingency and even a radon test if you are feeling frisky. Those are the most valuable changes in the market for buyers.
RISING MORTGAGE RATES
INFLATION OR INFLATEGATE?
real estate market Interest rates are up and contingencies are back
By JUSTIN NOBLE
JUSTIN NOBLE
22 • WASHINGTONBLADE.COM • SEPTEMBER 23, 2022 • BUSINESS
TIT-FOR-TAT NEGOTIATIONS
Gone are the days of a home receiving 25 offers and going well over asking price by more than $250,000. One would think…
feet
Buyers have more power than had in recent years. both in the current
AN SPRINGSWITHEVENINGKANDACE Lift Up LGBTQ Youth + SMYAL KANDACE! OCT 11, 2022 CITY MUSICWINERYBENEFITTICKETSJUSTICEAID.ORG Do away with your gas mower's air pollution and expensive fuel. Electric mowers provide maximum ease of use and a great looking cut – without the dirty emissions. Enjoy up to $500 cash back on a new residential electric mower. Commercial operators can save even more. For more information on how you can go green for less, check out dcseu.com/ElectricLawnCare or call (202) 479-2222 Cut faster, breathe easy, and save. Cleaner air, mow money.
they've
For two years we saw a wild real estate market that was fueled by the need for more space, new space, fresh space, and insanely low interest rates. The lack of inventory in the market also assisted in allowing sellers to get substantial amounts of money over their asking price and left buyers giving everything away. Since then the landscape has changed. Due to higher than the "old normal" interest rates, the market has begun to correct itself a bit. I would like to point out that the interest rates are NOT the only reason for the market correcting itself, this is also due to the influx of inventory coming to the market. Buyers now have so many options to look at, things to consider, and time is truly back on their side in order to make a more sound and informed decision when it comes to home ownership.
is a Realtor with Sotheby's international Realty licensed in D.C., Maryland, and Delaware for your DMV and Delaware Beach needs. Specializing in first-time homebuyers, development and new construction as well as estate sales, Justin is a well-versed agent, highly regarded, and provides white glove service at every price point. Reach him at 202503-4243, Justin.Noble@SothebysRealty.com or BurnsandNoble.com.
While turning on the news might be grim these days between inflation, the stock market, and interest rates – home prices are still over 6 percent more expensive than this time last year. If you look at the job market for example, unemployment is at an all-time low. You are still getting paid every week and if your manager makes you angry enough you have the flexibility to quit one job and find another relatively quickly. This mindset combined with an increase in active home listings and decrease in demand - you will likely still say: "Let's go buy a home."
Please don't get it twisted — if a home is well photographed, well marketed, and well priced in addition to having a brilliantly charming Realtor at the open house — it will surely sell with several offers and over asking. That is just no longer the norm.
SEPTEMBER 23, 2022 • WASHINGTONBLADE.COM • 23 If you ever think of exploring the home options in Northern Virginia, please don't hesitate to reach out. As career real estate professionals, we are here to guide you on your quest in whatever real estate matter you need. 400 King Street, Alexandria, VA 22314 Office: 703.683.0400 Martine Irmer 703.346.7283 / Martine@Lnf.com Alex Irmer 703.403.2465 / Ai@Lnf.com @irmergroup @irmergroupThe Irmer Group 1606 Princess St, Alexandria VA 22314 2BR/2FB - $699,500 6755 Towne Lane Rd, Mclean Va 22101 4BR/3FB/1HB - $1,005,601 *1115 Cameron St #405, Alexandria VA 22314* 3BR/2FB/1HB - $1,809,000 (sold both sides) 622 N Columbust St, Alexandria VA 22314 2BR/2FB - $755,000 403 N Alfred st, Alexandria VA 22314 4BR/3FB/1HB - $1,675,000 323 N Columbus St, Alexandria VA 22314 4BR/3FB/2HB - $2,130,000 1122 Portner Rd, Alexandria VA 22314 2BR/2FB - $729,900 619+621 N Columbus St, Alexandria VA 22314 3BR/2FB/1HB - $1,470,000 Also helping buyers find the perfect home! 1016 N Royal St, Alexandria VA 22314 3BR/2FB/1HB - $789,000 636 N Columbus St, Alexandria VA 22314 3BR/3FB/1HB - $983,000 515 N Washington St #201, Alexandria VA 22314 | 1BR/1FB - $514,900 1104 Lyndale Dr, Alexandria VA 22308 | 4BR/4FB - $1,365,000 1105 Dartmouth Rd, Alexandria VA 22314 | 5BR/3FB/1HB - $1,300,000 313 N Fillmore St, Arlington VA 22201 | 5BR/4FB/1HB - $2,257,646
is a Realtor with The Rutstein Group of Compass.
24 • WASHINGTONBLADE.COM • SEPTEMBER 23, 2022 • BUSINESS
If you're buying this fall, consider how long you plan to live in the home before deciding on buying mortgage points.
JOSEPH HUDSON
By JOSEPH HUDSON
Sometimes when you hear people talking about mortgages you might hear the term "mortgage points." In case you are wondering what that means, here's the defi nition: Mortgage "points" are the fees a borrower pays in order to lower the interest rate on their loan. Sometimes referred to as "discount points" – since it discounts your rate (but increases your closing costs).
Reach him at joseph@dcrealestate.com or 703-587-0597.
So, if you plan on staying in your home for a longer period, and don't plan on refi nancing anytime soon, you might want to buy down your rate with points. As Brooke says, "The bottom line is that if you plan to have the same mortgage for a long period of time, then paying points can make sense since you give yourself a long enough runway to recapture the upfront cost and then benefi t from the continued monthly savings. If you think you'll refi nance your loan, or potentially sell the house, then many times minimizing the amount of points you pay, or avoiding them altogether, can benefi t you in the long run. The hard part is, none of us know when rates will fall so it's hard to decide which option makes the most sense."
According to lender Brooke Lowry with Atlantic Coast Mortgage, the decision to use points relates to timeframe. She says, "The clear advantage of paying points is that it lowers your monthly payment. The clear disadvantage is that is increases the amount of cash due at closing. So, how do you decide if paying points makes sense or not? It really comes down to timeframe. Let's say you pay $2,500 in points to lower your monthly payment by $50 per month. You would recapture the cost of paying points ($2,500 in this example) in 50 months. And after that is when you would start realizing the benefi t of the points you paid several years earlier."
For some people having the extra cash on hand to put toward the closing costs, a bathroom renovation once they move in, or just for moving costs and various other needs is more important. For others, having the lower rate and keeping the monthly payment down for as long as possible is more important. As one of my college professors used to say, "Context is everything."
When does it make sense to pay for mortgage points? It depends on how long you plan to stay in the house
SEPTEMBER 23, 2022 • WASHINGTONBLADE.COM • 25 More apartments. More fun. More Remy. One of a kind. Now two. Ultra-equipped, finely appointed, meticulously kept apartment homes available now in Lanham, Maryland's new Harkins District. More apartments and a doubling of amenities coming early next year! 7730 Harkins Rd | Lanham, MD 20706 | TheRemyApts.com | 301.637.8065 + Studio, one- and two-bedroom apartment homes, featuring open floor plans + Gourmet kitchens, including quartz countertops and stainless steel appliances + Hardwood-inspired flooring and spa-inspired baths + Washer and dryer in each apartment + TWO Resort-style saltwater pools with cabanas + TWO Rooftop bars with lounge seating + TWO Clubrooms with billiards + TWO Conference and co-working spaces + TWO Fitness centers + Pet-friendly and pet-free living options + Garage parking available for all residents + 1.5 blocks to New Carrollton Metro and Amtrak + Monthly social resident events Visit TheRemyApts.com or call 301.637.8065 to schedule your tour!
LEFT PAGE
26 • WASHINGTONBLADE.COM • SEPTEMBER 23, 2022 AmemberofthefranchisesystemofBHHAffiliates, LLC.

SCAN HERETO MAKE ADONATION
SEPTEMBER 23, 2022 • WASHINGTONBLADE.COM • 27RIGHT PAGE UNCOMMONLY LEWES! Discover Canary Creek, oneofthebest keptsecretsin town Lewes! Visuallystunningand "modelperfect," this 3 bedroomlight filled, endunit, townhomedeliversstyleandspacein a fantasticlocation. 100 Carter Way, Lewes, DE MLS: DESU2028348 ESCAPE TO THE CAPE! Gorgeousdesign, custombuilt 4 bedroomhomehaseverything you arelookingforin a beachhouse --including a privateyardandelevator! Estimatedpotentialrentalincometotaling $95-$110K a year! Locatedjuststepsfrom Cape Shore's thisisaninvestmentopportunityunparalleledcommunityamenities,youdon'twanttomiss! 302 W Cape Shores Drive, Lewes, DE MLS #: DESU2029250 PRICE REDUCTION NOW - $669,900 COASTAL LIVING PERFECTION! Welcomehometothisgorgeous, stylish 4 bedroom, 3 bathhome intherarelyavailable, highlydesirablecommunity - The Glade! Enjoytheserenesettingoflushgreeneryandneighborhoodprivacy, just a bike ride away tothedining, shopping, surfandfunof Lewesand Rehoboth Beaches. 53 Glade Circle E., Rehoboth Beach, DE MLS: DESU2027128 PRICE REDUCTION NOW - $919,900 ONE OF A KIND ON THE BEACH! Take a front rowseattopanoramic Sunsets, seabreezes, beachdunesandthe Delaware Bay fromthesheltereddeckofthisairymulti level 3 BR/2.5 BA condo. Walkto Historic Lewesshopsandrestaurantsandbiketothe Cape Henlopen State Park, Junction & Breakwater, and Gordons Pond Bike Trails 130 Bayview Avenue, #C, Lewes, DE MLS: DESU2026864 PRICE REDUCTION NOW - $919,900

If you can afford the next price band of $1 million to $1.5 million, 197 homes await. There are some lovely three- and four-story rowhouses available in Bloomingdale, Capitol Hill near the H Street Corridor, and Columbia Heights. You'll also find condos in West End, in the Central Business District, and along the U Street Corridor.
Looking to buy in D.C.? There are plenty of options at all price points.
There are 83 homes available in the $1.5 million to $2 million range. Select from fee simple properties in Upper NW, Capitol Hill, Chevy Chase, and Georgetown, or splurge and choose one of two two-bedroom, 2.5-bath condos at the Ritz-Carlton. You'll only pay a "small" monthly fee of about $3,100.
is a licensed Associate Broker in D.C., Maryland, and Virginia with RLAH Real Estate / @properties. Call or text her at 202-246-8602, email her via DCHomeQuest.com, or follow her on Facebook at TheRealst8ofAffairs.
What you get for the money in D.C. Plenty of options from $200,000 to $10 million
There are two types of fee simple structures: a detached house and a rowhouse (a.k.a. townhouse in the suburbs). With a fee simple purchase, you own the land and the structure(s) on it.
Inching up further to $1 million, there are 330 homes on the market: beautifully renovated houses in Park View, Petworth, 16th Street Heights, Brookland, Brightwood and Capitol Hill, as well as condos in Georgetown and co-ops in Foggy Bottom.
VALERIE M. BLAKE
Unlike New York or Los Angeles, you won't find anything in the tens of millions, but there are four homes listed between $10 million and $12 million in Wesley Heights and Massachusetts Avenue Heights, as well as one 11-bedroom beauty in Forest Hills, with an estimated 17,000 finished square feet on four levels – just perfect for you and 10-20 of your closest friends.
By VALERIE M. BLAKE
On the other hand, we are beginning to see an increase in inventory, longer marketing time, periodic price reductions, and even offers of closing help and repairs to items found in a home inspection. So where are these homes and what do you get for your money?
A $400,000 mortgage that cost $1,686 per month in 2021 at 3% will now increase your monthly payment by an additional $798. Sadly, this may eliminate a portion of the buyer pool or necessitate postponing a purchase, particularly for the first-time buyer.
One-bedroom condos and co-ops abound in this price range as well, so check out those in Brightwood, Brookland, Capitol Hill, and even Friendship Heights and Georgetown. For the brand-conscious, there's even a 1,000-square-foot one-bedroom co-op available at the Watergate for only $425,000, reduced from $570,000. Who says you can't get a bargain in D.C.?
First, let's define the term "home."
If you raise your purchase price to $500,000, then you can select from 538 available homes, including dozens of rowhouses in Anacostia, Congress Heights, Deanwood, and Lily Ponds just west of the Anacostia Freeway.
Another type of home is a condominium, where you own the unit and a corresponding percentage of the land beneath the building and the common areas within it.
28 • WASHINGTONBLADE.COM • SEPTEMBER 23, 2022 • BUSINESS
In the $500,000 to $750,000 range, you can live pretty much wherever you want by selecting from a rowhouse or detached home in the Brookland-Woodridge-Michigan Park-Riggs Park enclave or an assortment of two-bedroom condos in Columbia Heights, Dupont Circle and Logan Circle, and even three-bedroom units in Shaw. Why not? There are 471 homes to choose from.
River Park, a popular co-op along the Southwest Waterfront, features a 2-bedroom, 2-bath unit for only $189,000, if your budget can withstand a monthly fee of nearly $1,400, including property taxes and utilities.
For those lucky people for whom price is no object, there are 142 homes currently listed from $2 million to $10 million. They are scattered throughout Georgetown, Forest Hills, Logan Circle, Dupont, Kalorama, Wesley Heights, and the Embassy Row area of Massachusetts Avenue.
Believe it or not, you can still buy property in D.C. for less than $250,000. It will most assuredly be a condo or co-op. It will probably be a studio or one-bedroom, although there are a few two-bedroom units and even four three-bedroom units currently available to choose from. If you're looking under $100,000, however, you'll be sleeping in your very own parking space.
Where are these inexpensive homes hiding? You can find many of them in Adams Morgan, Cleveland Park and Petworth and quite a few east of the river in Congress Heights, Deanwood, Hillcrest, and Randall Heights.
In a cooperative apartment, instead of owning the unit and peripheral areas, you own shares of stock in the corporation that holds those things.
As I write this, the national average 30-year, fixed-mortgage rate is 6.33%, with VA and FHA loans hovering around 5.7%. These rates can fluctuate based on the amount of your down payment, your assets and liabilities, your credit score, and the type of home you purchase.
SEPTEMBER 23, 2022 • WASHINGTONBLADE.COM • 29 REVIEW AD FOR COPY AND DESIGN ACCURACY. Revisions must be submitted within 24 hours of the date of proof. Proof will be considered final and will be submitted for publication if revision is not submitted within 24 hours of the date of proof. Revisions will not be accepted after 12:01 pm wednesday, the week of publication.Brown naff pitts omnimedia llc (dba the washington blade) is not responsible for the content and/or design of your ad. Advertiser is responsible for any legal liability arising out of or relating to the advertisement, and/or any material to which users can link through the advertisement. Advertiser represents that its advertisement will not violate any criminal laws or any rgihts of third parties, including, but not limited to, such violations as infringement or misapporpriation of any copyright, patent, trademark, trade secret, music, image, or other proprietary or propety right, false advertising, unfair competition, defamation, invasion of privacy or rights of celebrity, violation of anti-discrimination law or regulation, or any other right of any person or entity. Advertiser agrees to idemnify brown naff pitts omnimedia llc (dba the washington blade) and to hold brown naff pitts omnimedia llc (dba the washington blade) harmless from any and all liability, loss, damages, claims, or causes of action, including reasonable legal fees and expenses that may be incurred by brown naff pitts omnimedia llc, arising out of or related to advertiser's breach of any of the foregoing representations and warranties. ADVERTISING PROOF NOREVISIONSREDESIGNTEXTREVISIONSIMAGE/LOGOREVISIONSREVISIONS By signing this proof you are agreeing to your contract obligations with the washington blade newspaper. This includes but is not limited to placement, payment and insertion schedule. PROOF: #1 ISSUE DATE: 22-09-23 SALES REPRESENTATIVE: BRIAN PITTS bpitts@washblade.com Experience isn't expensive, it's priceless! 202-277-4675 / 202-326-1300 BillPanici@aol.com • BillPanici.com "I sell homes the old-fashioned way . . . one-at-a-time." HONORED to serve YOU! Serving the LGBTQ Community in DC, MD & VA for over 35 YEARS A new direction in Real Estate. Whether you are buying, selling, or investing in Southern Delaware, Maryland, Virginia, or DC, trust the experts on our team to make it happen! Scan here for more information Chris Beagle Group is a team of real estate licensees affiliated with Compass RE a licensed real estate broker and abides by Equal Housing Opportunity laws. 18335 Coastal Highway, Suite 102, Lewes, DE 19958. Make your next move with the Chris Beagle Group The Chris Beagle Group Mobile: 215.262.6209 | Office: 302.273.4998 chrisbeaglegroup.com | @chrisbeaglegroup
From its honorees to its emerging filmmakers, the festival has a strong queer quotient.
Kodama took his professor's advice. He wrote and directed "Shikata Ga Nai," a poignant, compelling fantasy romance, set in a Japanese concentration camp where a lesbian couple attempts to reconcile their relationship as ghosts.
In its 10th year, the festival celebrates African-American legends of theater and film who have advanced civil rights. Its theme this year is "STORY, STAGE & SCREEN." To purchase tickets to the Festival, visit marchonwashingtonfilmfestival.
org
This year, the festival will bestow the John Lewis Lifetime Legacy Award to Rep. Barbara Lee, a founding member and a vice chair of the Congressional LGBTQ+ Equality Caucus and the chair of the Congressional HIV/AIDS Caucus.
When Black people were enslaved, one of the few things they could learn was how to cut hair, Middleton said. "When they were freed, owning a barbershop was one of the few businesses they could run," he added.
"I never thought that I, a boy who grew up in Harlem, would get an award at a White House ceremony when the country had a Black president," Middleton said. "It was a dream come true."This year, Middleton has been selected for a VR Equity Lab and Fellowship. His work will be showcased in the Festival's VR Equity Lab, "Shape Up: Gay in the Black Barbershop" (The Series). The series is a spinoff that takes viewers on a journey to barbershops from different countries in the African Diaspora, using 360-degree video and animated interactive scenes to give viewers an immersive experience from the perspective of LGBTQ people.
Hybrid format features films, panel discussions, theater, and VR lab
Middleton, born in Harlem in New York City, knew as a little boy that he was different. "I wasn't yet labeled as 'gay,' but I felt like I didn't fit in," he told the Blade.
After his meeting with his professor, Kodama had the idea of doing a story set in the concentration camps where Japanese Americans were interred during World War II.
"We want to correct stories that have been mis-told," said Andrusia, who is gay. "Too many are silenced and kept from telling their stories."
One day, he became angry and scared when he went to a Black barbershop. "The barber told me that he didn't cut hair for sissies," Middleton said.
Queer people who were interred during the War had to be closeted. "For most of the decades after the War, queer people were left out of stories told about the camps," Kodama said.
Kevin Kodama, 26, a queer, Asian-American filmmaker, was saddened and angered by the rise in anti-Asian hate crimes during the pandemic. Then, he was a student studying film at San Francisco State University. "One of my professors encouraged me to channel my feelings into a short film," Kodama told the Blade.
MOWFF, in a hybrid in-person and streaming format, will feature films, panel discussions, theatrical performances and the first-ever Virtual Reality Equity Lab in the nation's capital.
Kodama is one of the many filmmakers, theater legends, and civil rights heroes whose work will be showcased and honored at the March on Washington Film Festival (MOWFF) 2022 from Sept. 28 to Oct. 2.
"There are more Black shows now – with Black actors and producers," she said, "with more Black managers making decisions."Inaddition to being a groundbreaking press agent and producer, Gandy is a fashionista. In 2008, she became the first female press agent to be immortalized with a Sardi's caricature. Known for her furs, in 2015 Gandy launched a signature collection featured in "Vogue" and her Lady Irene Fur line debuted earlier this year.
He was so frightened that he couldn't think of anything to say and ran out of the barbershop.
There's a long way to go, but things are changing, said
It's important that people not forget that Harry Belafonte, Nina Simone, Mahalia Jackson, and other artists were part of the 1963 March on Washington, Gandy said. "We have to honor the legacy and continue the activism of these artists," she added.
Gandy doesn't go into meetings thinking "I'm Black" or "I'm gay." "That defeats everything for everybody. It crowds all the good things out."
MOWFF is committed to highlighting stories at the intersection of racial and LGBTQ justice, David Andrusia, executive director of the festival, told the Blade.
Gandy, who for more than 50 years has been the only Black female press agent member of the Association of Theatrical Press Agents and Managers (ATPAM).
"Barbershops are critically important to the Black community," Middleton said, "I want to honor them."
But, heteronormity rules in many Black barbershops. Subtle or overt anti-queer slurs often make you feel unsafe if you're queer and Black in a Black barbershop.
"I had already come out to my family and friends, but I felt, to be safe, I had to go back into the closet when I went to a the barbershop," Middleton said.
Out of this experience, Middleton made "Shape Up: Gay in the Black Barbershop," an eye-opening, engrossing, moving documentary short about the stories of himself and other queer Black men in Black barbershops. The film premiered in 2016 at the White House and was awarded the Grand Prize for Emerging Documentary by the March on Washington Film Festival.
30 • WASHINGTONBLADE.COM • SEPTEMBER 23, 2022
MOWFF2022's other honorees are George C. Wolfe, Tony-winning director of "Angels in America" whose upcoming film "Bayard Rustin" celebrates the gay rights legend, and pioneering lesbian publicist and producer Irene Gandy, a twotime Tony Award winner.
MOWFF was founded in 2013 on the 50th anniversary of the 1963 March on Washington. Now in its 10th year, the festival uses the power of film, music, and scholarship to tell stories of the unsung heroes of the American Civil Rights movement. The festival shares these narratives to connect the past to the present and the future.
Gandy, 78, is glad that MOWFF is being held now. "So that young people can learn about and remember Black community activists and artists who've fought for civil rights," she told the Blade.
"It's a way of bridging the history of anti-Asian policies of that time with the anti-Asian racism and hate crimes of today," he said.
Filmmaker DERRICK L. MIDDLETON shines a spotlight on Black barbershops at the March on Washington Film Festival. (Photo by Brian Brigantti)
"It felt unnatural to try to be masculine in the way I was expected to be," he added.
He, like other Black queer men, ran up against hyper-masculinity, when he went to a barbershop.
Lewis, Wolfe, and Gandy will be honored on the festival's opening night.
By KATHI WOLFE
The stories to be highlighted at the festival include "Maurice Hines: Bring Them Back," an intimate portrait of the trailblazing Black entertainer; "Mankiller," a documentary about Wilma Mankiller, who became the Cherokee Nation's first Principal Chief in 1985; and "The Defenders," about lawyers who fought for civil rights in Mississippi in the early years of the civil rights movement.
March on Washington Film Festival boasts stellar queer content
On a recent evening as she walked out of a theater onto Broadway, Gandy had an awesome encounter with a father and his five-year-old child. "The child was trans," she said, "the child was biologically a boy. But when the Dad called him by a boy's name, the child said 'I'm a girl.'"
"Because of homophobia – discomfort with queerness," he added, "people didn't talk about it. Same-sex couples had to pass as "Shikatafriends."GaNai" was filmed on the site of one of the camps — Manzanar in Inyo County, Calif., a National Historic Site run by the National Park Service. "One of the nice things about my film is it will get people to talk about [queer people in the camps] who haven't talked about it." The film will be shown at MOWFF as part of the Student and Emerging Filmmaker Competitions.DerrickL.Middleton, 35, a talented, Black, gay filmmaker, uses his art to tell stories.
"I hope that the series will be mainstreamed on a platform like Hulu or Netflix, so that people who aren't able to access it through VR will be able to see it," Middleton said.
"This little trans person didn't know who I was – that I had won the Tonys," Gandy said, "but she said to me 'I love your style!'"Ifthey know who they are, everyone has a story to tell, she added.
SEPTEMBER 23, 2022 • WASHINGTONBLADE.COM • 31 BESTOFLGBTQDC.COM VOTEFORYOURFAVORITEFINALISTTHROUGH OCTOBER2ND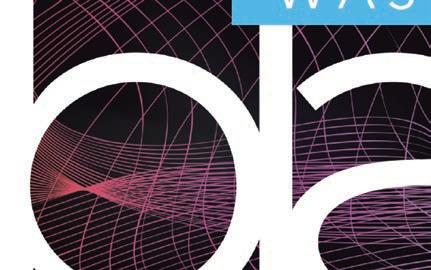 32 • WASHINGTONBLADE.COM • SEPTEMBER 23, 2022 FEATURED IN THELauren Bishop Licensed in VA | Equal109McEnearney.comLaurenBishopHomes.comLBishop@McEnearney.com202.361.5079S.PittSt,Alexandria,VA22314HousingOpportunity 601 & 607 Oronoco Street EXCLUSIVELY OFFERED FOR $4,995,000 A rare o ering, this home resides on a half-acre double lot in the heart of Old Town Alexandria. Support The Twig and Inova Alexandria Hospital and tour this exquisite property on Saturday, September 24 from 10 AM to 3 PM.
SEPTEMBER 23, 2022 • WASHINGTONBLADE.COM • 33 LIVE LONG DC Saving lives from the opioid epidemic TO SAVE A LIFE Naloxone (aka NARCAN®) is a medication that reverses an opioid overdose and can save the life of your friend, your loved one, even yourself. NO COST. NO PRESCRIPTION. NO IDENTIFICATION. Text LiveLongDC to 888-811 to find naloxone near you.
Wicked Mondaze will be at 5 p.m. at HIS & HERS. Guests are encouraged to chill with friends or mix and mingle to make new connections while enjoying delicious cocktails and food bites during the happy hour vibe. DJ Mim and special guests DJs will perform at the event. TIckets cost $25 and can be purchased on Eventbrite.
Trans Support Group will be at 7 p.m. on Zoom. This group is intended to provide emotionally and physically safe space for trans* people and those who may be questioning their gender identity/expression to join together in community and learn from one another. For more information, email supportdesk@thedccenter.org.
Friday, September 23
This is a family-friendly Halloween event that includes special after-hours access for animal viewing at the Elephant Community Center, Small Mammal House, Reptile Discovery Center, Great Ape House and Think Tank, a Halloween souvenir treat bag, dance party and 30 trick-or-treat stations around the festively decorated Zoo.
Tickets start at $25 and can be purchased on the Smithsonian's website.
Center Aging Monday Coffee and Conversation will be at 10 a.m. on Zoom. LGBT Older Adults — and friends — are invited to enjoy friendly conversations and to discuss any issues you might be dealing with. For more information, visit the Center Aging's Facebook or Twitter.
"Elements DC Throw It Back Thursdaze, an LGBTQ Night" will be at 8 p.m. at Elements DC. This event will have DJs, live music, happy hour specials and more. This event is free and more details are available on Eventbrite.
Virtual Yoga Class with Charles M. will be at 12 p.m. online. This is a free weekly class focusing on yoga, breath work, and meditation. You can RSVP for this event on the DC Center's website.
Go Gay DC and AGLA will host "LGBTQ+ Ice Cream Social" at 3 p.m. at 2334 S. Meade St. An ice cream truck will offer several exciting flavors and toppings, including Rainbow Sprinkles. The ice cream is free for current AGLA members. A small donation or AGLA membership is appreciated if you aren't yet an AGLA member. For more details, visit Eventbrite.
The DC Center's Food Pantry Program will be held all day at the DC Center for the LGBT Community. To be fair with who is receiving boxes, the program is moving to a lottery system. People will be informed on Wednesday at 5 p.m. if they are picked to receive a produce box. No proof of residency or income is required. For more information, email supportdesk@thedccenter. org or call 202-682-2245.
Genderqueer DC will be at 7 p.m. on Zoom. This support group is for people who identify outside of the gender binary. Whether you're bigender, agender, genderfluid, or just know that you're not 100% cis. For more information, email supportdesk@thedccenter.org.
Go Gay DC will also host "LGBTQ+ Coffee & Conversation" at 12 p.m. at As You Are. This event is for those looking to make more friends in the LGBTQ+ community and some new faces after two years of the pandemic. This event is free and more details are available on Eventbrite.
Black Lesbian Support Group will be at 11 a.m. at the DC Center for the LGBT Community. This is a peer-led support group devoted to the joys and challenges of being a Black Lesbian. For more information, email supportdesk@thedccenter.org.
Saturday, September 24
Wednesday, September 28
Smithsonian Zoo programming is back
Showtime at Legacy will be at 8:30 p.m. at Legacy DC. This is an opportunity for DMV creatives to headline in the store with a performance featuring Legacy DC's house band 'The Experience Band'. There will also be Q&As with the audience, and a photo booth. More details are available on Eventbrite.
This concert, titled "The Oasis," will feature the 20-person big band playing jazz pieces in a variety of styles, from swing to bossa nova to jazz fusion and more. There will also be a performance from the improvisational jazz combo, 2nd Independence.
34 • WASHINGTONBLADE.COM • SEPTEMBER 23, 2022
Admission is free and more details are available on the event's website.
The DC Different Drummers Jazz Band will perform on Sunday, Oct. 16 at 3 p.m. at Martin Luther King Jr. Memorial Central Library.
CALENDAR | By TINASHE CHINGARANDE
Tuesday, September 27
DC Different Drummers to perform Oct. 16. (Washington Blade photo by Michael Key)
The Smithsonian National Zoo and Conservation Biology Institute will host "Boo at the Zoo" starting on Friday, Oct. 28 at 5:30 p.m.
Thursday, September 29
Asexual & Aromantic Support Group will be at 7 p.m. on Zoom. This is a space where people who are questioning this aspect of their identity or those who identify as asexual and/or aromantic can come together, share stories and experiences, and discuss various topics. For more information, email supportdesk@thedccenter.org.
DC Different Drummers Jazz Band to perform 'Oasis'
Monday, September 26
Sunday, September 25
Job Club will be at 6 p.m. on Zoom. This is a weekly job support program to help job entrants and seekers, including the long-term unemployed, improve self-confidence, motivation, resilience and productivity for effective job searches and networking — allowing participants to move away from being merely "applicants" toward being "candidates." For more information, email centercareers@thedccenter.org or visit thedccenter.org/careers.
Center Aging Monthly Luncheon will be at 12 p.m. at the DC Center for the LGBT Community. Lunch & Yoga will be held in the climate-controlled atrium at the Reeves Center. For more details, visit the DC Center's website.
OUT & ABOUT
SEPTEMBER 23, 2022 • WASHINGTONBLADE.COM • 35 SATURDAY OCTOBER 22, 2022 NEW LOCATION: JOIN ON US ON THE CAMPUS OF ST. ELIZABETHS AT DC GATEWAY PAVILION BACK IN PERSON REGISTER ONLINE AT WALKTOENDHIV.ORG

During the early days of the pan demic and before, Gonzalez and his fiancé Cedric Leiba Jr., an Afro-Latino actor, had many conversations sur rounding career frustrations. They dis cussed the challenges faced by actors of color, and how those challenges can be compounded when said actors are also queer.
PIERRE JEAN GONZALEZ as Hamilton. (Photo by Joan Marcus)
In 2020, the couple found ed DominiRican Productions, an award-winning film production com pany whose mission is to ramp up Afro-Latinx and queer representation both behind and in front of the cam
era."It kind of happened as a protest," he explains. "George Floyd had just been killed and the country was starting to look at itself and ask why are Black and Brown bodies treated this way?"
Success has ensued with two collab orative, celebrated shorts — "Release" and "Rhythm Is Gonna Get Who?" — both directed by Gonzalez.
And what about "Hamilton"? "An other year, maybe longer? Whatever happens, I'm taking it one day at a time and feeling a lot of grati tude," he says. star boosting queer representation
"It's a powerful thing," says Gonza lez, recognizing the enormity of the job. "We all learned history in school. We know who's who when we look at a textbook; but when people who look like you are telling the story, it shifts."
He was dismayed. Despite possess ing training, talent, energy, and good looks, casting agents didn't see him as a leading man. But with "Hamilton," the industry changed and so did Gon zalez's self-perception: "Finally, I knew
Reared in a housing project in the Bronx as the only boy in a Dominican/ Puerto Rican family it wasn't cool to be queer, says Gonzalez. So, he played it straight until his second year at Rut gers University when a comfortably out friend inspired him to follow suit. Back at home, the family wasn't all that surprised, he adds with a chuckle.
After school, despite finding an agent and auditioning, those first four years weren't good. "For a Latinx actor with my look there were three roles: thug #3, a dishwasher, or hitman."
For gay Latinx actor Pierre Jean Gon zalez, playing the title Founding Father in the national tour of "Hamilton" isn't just another part.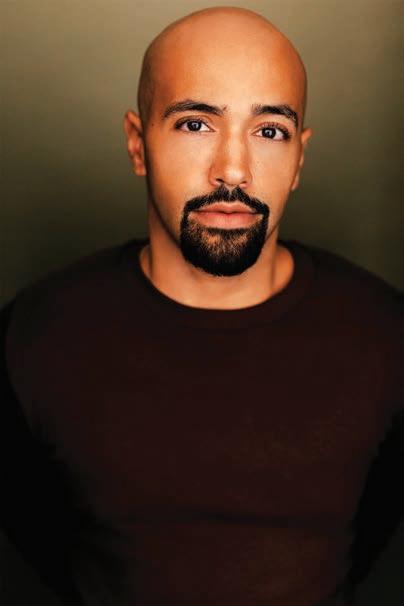 Currently moored to the Kennedy Center Opera House through Oct. 9, Lin-Manuel Miranda's seminal 2015 sung-and-rapped through musical presents early American history in a novel and inclusive way, focusing on the life experience of one man. With 11 Tony Awards and a Pulitzer Prize for Drama, the show continues to be the hottest draw in town wherever it pitch es its "Whentent.I
"It's a drama, a soap, and an action movie. An ambitious immigrant, Hamil ton pushes through obstacles, creates his own narrative, and doesn't throw away a shot. Audiences like that."
I was the right choice to play a leading man."Intotal, Gonzalez has toured with "Hamilton" for five years counting 18 months of "pandemic nothingness," he says. Before being promoted to playing Alexander Hamilton in August of 2021, he was standby, covering Hamilton, Burr (the villain) and Britain's King George. At a moment's notice he might have been called on to play one of three tracks. "It was turning me on artistically," he says. "One of the last crazy days before the pandemic, I was Hamilton for a Saturday matinee and that same evening I was Burr. Not a lot of actors can say that."
For the moment, the affianced ac tors have put nuptials on the back burner, preferring to invest their time and money in the company. Gonzalez says, "We don't have kids or a mort gage, the company is our child; it's what drives us."
Afro-Latinx,
While working with your partner can sometimes be a lot, it also has its advantages, says Gonzalez. He appre ciates the pair ultimately always have one another's back. Also, they're differ ent in complementary ways. "Cedric is more type A, really gets things done," says Gonzalez "He keeps me tethered to the ground."
By PATRICK FOLLIARD
PIERRE JEAN GONZALEZ (Photo courtesy Ambe J. Photography)
Gonzalez and partner launch DominiRican Productions
step on stage as Hamilton, I'm continually amazed by the pande monium in the audience, especially the younger fans. If we miss a single lyric, the children know," he says.
'Hamilton' Through Oct. 9 The Kennedy Center Opera House 2700 F St., N.W. | $59–$399 | Kennedy-center.org THEATER 36 • WASHINGTONBLADE.COM • SEPTEMBER 23, 2022
Navigating through life as his au thentic self gives Gonzalez a leg up. He explains, "I think feeling more connect ed and open makes me a better actor."
As a drama student at Rutgers Uni versity in New Jersey, Gonzalez spent a life-altering junior year studying Shakespeare at the Globe in London: "For me the metronome, cadence, the words and music in 'Hamilton' are very much connected to Shakespeare, and that's why I'm here now."
'Hamilton'
SEPTEMBER 23, 2022 • WASHINGTONBLADE.COM • 37 @teatrogala A hilarious battle of the sexes with unforgettable music! THE TROUBLEMAKER "artful broad physical comedy mixed with sociopolitical commentary" - DC Theater Arts "hits all the right notes figuratively and literally" - Broadway World DC 20% OFF ALL TICKETS thru Oct 2 with code HHM online 202-234-7174 | galatheatre.org 3333 14th St NW, WDC 20010 Composed by Ruperto Chapí | Based on text by J. López Silva and C. Fernández Shaw Adapted by Paco Gámez | Directed by José Luis Arellano | Music Direction by David Peralto Presented in Spanish with English surtitles Masks & proof of vaccination or recent negative COVID test required One block north from Columbia Heights Metro station (Green/Yellow lines)
38 • WASHINGTONBLADE.COM • SEPTEMBER 23, 2022 PASSES ON SALE NOW HTTPS :// REELAFFIRMATIONS 2022 . EVENTIVE . ORG / WELCOME
SEPTEMBER 23, 2022 • WASHINGTONBLADE.COM • 39
Ex-Girlfriend" a wildly popular cult hit; required to be a grounding force while dealing with her own whirlwind of personal and professional dysfunction, she succeeds more than well enough to anchor the show. Finally, Reis er brings his status as a venerable sitcom legend to give his old-school character an appropriate presence, while making him much more layered and likable than the Ar chie Bunker-ish throwback we expect him to be.
There's a host of supporting characters, too – a roomful of writers, for instance, hilariously bridging the genera tion gap with their common love of comedy even as they clash over cultural values. Drawn in broad strokes, all of them could easily be dismissed as generic tropes, stock figures updated to fit the latest cultural zeitgeist; that they come off as fully realized human beings instead of lazy stereotypes is a testament to Levitan and the real-life writ ers' room responsible for bringing them to life.
In this case, they've given us plenty of them to choose from. Besides Hannah and Gordon, whose rivalry for the
It's also a testament to the actors who play them. Key and Greer have the biggest challenge, in many ways; their characters, cut from the same egocentric cloth as so many other parodies of vain and pretentious Holly wood stars and clearly designed to be adorably insuffer able, come off in early episodes as simply insufferable. As the season progresses, fortunately, their skill as per formers permits them (and their characters) to rise above the flaws and foibles and win us over. The ever-reliable Knoxville does what he does best – sending up his own wild-man persona – and occasionally reminds us that he's not a bad actor, when he gets the chance; Worthy, an exDisney-kid also spoofing his own real-life image, likewise injects surprising doses of winning humanity as the show goes on.
What might work even more to the benefit of "Reboot" than the considerable lineup of talent it boasts both on and behind the screen is its format – and we're not just talking about its choice to eschew the mockumentary thing, a masterfully innovative tactic that has now be come tired from overuse, even on Emmy-favored "Abbot Elementary." In the new era of streaming content, the 23-episode season feels like an increasingly outmoded way of doing things; with only eight episodes to under take, there's far less chance of stretching the material (and our patience for it) thin, or of running out of ideas and undermining the show's integrity with sub-par writ ing just to pad things out.
The cast of 'Reboot' on Hulu. (Photo courtesy Hulu)
"Reboot" is a good-naturedly irreverent send-up of the Hollywood entertainment machine featuring "Crazy Ex-Girlfriend" star Rachel Bloom as Hannah, a TV writer who gets greenlighted on her pitch for a revival of "Step Right Up," a beloved sitcom from the early 2000s. She manages to convince the original cast to reprise their roles as the show's "wacky family" – despite their compli cated offscreen history – by promising to adapt the show for a contemporary audience, eliminating the corny, out dated humor and shifting toward a more sophisticated, realistic tone. At the first table read, however, Hannah's plan for a reimagined series is met with a significant ob stacle – the unexpected presence of the original sitcom's creator, Gordon Gelman (Paul Reiser), who has wielded his industry clout to insert himself into the mix as a show runner and ensure that "woke" ideas about comedy don't get in the way of the laughs.
Obviously, this scenario provides a ripe field for jokes about the cultural conflicts that have become a fact of life in 2022 – mostly around the differing attitudes between older and younger generations, always a sure-fire bet for relatable comedy. The "OK Boomer" sparring at its core is common fodder these days, but Levitan and his creative team know comedy well enough to make it feel fresh –and their secret is to make sure that the characters are always the main attraction.
Now, Levitan is back with a new show, "Reboot," which premiered on Hulu Sept. 20, and from its very first pre-credit sequence it signals a welcome return to the same rapid-fire comedic style that kept "Modern Family" on everybody's weekly watchlist for 11 years – still inclu sive, with prominent queer characters and storylines, but thankfully without the mockumentary format.
'Modern Family' creator returns to form with hilarious Show'Reboot'about a show ditches tired mockumentary format
TV 40 • WASHINGTONBLADE.COM • SEPTEMBER 23, 2022
reins quickly becomes just one of many thorns in their relationship dynamic, we also get the leading players of "Step Right Up": Reed Sterling (Keegan-Michael Key), a Yale-trained thespian who ditched the show's first run to pursue a movie career that never materialized; Bree Marie Johnson (Judy Greer), a once-popular star who left showbiz for a now-failed marriage to an obscure Scandi navian Duke; Clay Barber (Johnny Knoxville), a "bad boy" stand-up comic known less for his talent than for being a train wreck; and Zack Jackson (Calum Worthy), a former child star who seems to have reached his mid-20s without actually growing up. Rounding out the main ensemble is Krista Marie Yu as Elaine, a young production exec trans planted from the tech industry whose fish-out-of-water incongruity provides a necessary outsider perspective amid the show-biz histrionics that surround her.
As for Bloom, essentially the main character though surrounded by an ensemble of zanies, she holds her own with all the juggernaut talent she used to make "Crazy
By JOHN PAUL KING
With such a solid cast doing the heavy lifting onscreen, "Reboot" is able to cast its satirical net wide enough to poke fun at our rapidly changing culture without losing the important human connection that keeps its nev er-ending bombardment of one-liners – something for which Levitan's previous shows have been widely known and admired – from feeling hollow. That doesn't mean the comedy ever lulls; on the contrary, even the show's most tender and meaningful moments – which often take us by pleasant surprise – are punctuated by zingers. And while the series leans hard into the kind of uncomplicat ed vibe that usually marks popular mainstream sitcoms, it also lets itself play at more complex levels, getting a lot of comedic mileage out of the inescapable "meta" quality of being a show about a show – for example, the fiction al series, like the real one, is produced by Hulu, just one such cheeky touch among many that make it feel more subversive and iconoclastic than perhaps it really is.
TV veteran Steven Levitan already had a lot of success as a writer, showrunner, and producer before the pre miere of "Modern Family" – a series he co-created with Christopher Lloyd – in 2009. That show turned out to be a cultural phenomenon, helping to redefine and nor malize the representation of LGBTQ relationships on TV by including a gay couple within its ensemble of central characters while also becoming a long-running fan-favor ite, winning scores of awards (including nine primetime Emmys) and being nominated for scores more before airing its final season in 2020. Even with a resume that includes shows like "Wings," "Frasier," "The Larry Sanders Show," and "Just Shoot Me," that's got to be considered a career-topping triumph.
Unsaddled from that burden, "Reboot" manages to be laugh-out-loud funny throughout each episode of its first season. That alone is enough for us to look forward to season two.
SEPTEMBER 23, 2022 • WASHINGTONBLADE.COM • 41
Scholars
No, there wasn't a need for them without a vehicle to go where people only dreamed of going. But yes – the word "astronaut" is more than a century old. Words and labels matter, as you'll see in "Before We Were Trans" by Kit Heyam, and time is no excuse.
Says Heyam, "historians need to tread carefully and responsibly when we talk about the histories of people who blur the boundaries between intersex and trans."Moreover, can we allow that there's probably some "overlap"?
'Before Trans' explores a complicated history 'need to tread carefully and responsibly'
On the evening of June 8, 1847, John Sullivan was apprehended by gendarmes while weaving down a sidewalk in London. Sullivan was wearing a few women's garments, and was carrying more, all of it stolen. Because it wasn't the first time he was arrested, he spent 10 years in an Australian penal colony for his crime.
Yes or no: before there were rockets, there were no astronauts.
By TERRI SCHLICHENMEYER
In England, it was once believed that to dress like the opposite sex was to be come that gender. In prison camps during World War I, men participated in plays to ease the boredom, and some ultimately lived permanently as women. Early history shows many examples of people living as "both." Were they trans or not?
'Before We Were Trans' By Kit Heyam c.2022, Seal Press $30 | 352 pages BOOKS 42 • WASHINGTONBLADE.COM • SEPTEMBER 23, 2022
"Is this story a part of trans history?" asks Heyam.
There aren't enough clues to determine Sullivan's truth, not enough "evidence that their motivation for gender nonconformity was not external, but internal." The answer's complicated by the fact that "transgender" wasn't even a word during Sullivan's time. Presumably, Sullivan was white but even so, we must also consider "that the way we experience and understand gender is inextricable from race."
The answer to that could depend on your current situation and mindset. Ab solutely, author Kit Heyam dangles their own opinion throughout this book but "Before We Were Trans" doesn't seem to solve the riddle.
This is not a quick-breezy read; in fact, there are times when you may feel as though you need a cheat-sheet to follow similar-sounding names. Even so, if you take your time with it, "Before We Were Trans" may put you over the moon.
Surely, then, Njinga Mbande, the king of Ndongo, can be considered trans; they were assigned female at birth but presented themselves as king, as did Hat shepsut of Egypt. In precolonial Nigeria, the Ekwe people were gender-fluid, to ensure that there was a male in the household. Do political and social reasons fit the definition of trans?
And yet, that tangle can leave readers with so much to think about, when it comes to gender. Ancient attitudes toward trans people – whether they were, indeed, trans or acted as such for reasons other than gender – absolutely serve as brain fodder.
Judging by the narrative here, though, it's possible that it may be forever un solvable. There's a lot to untangle, often in the form of partially recorded tales that hark back to antiquity and that are shaky with a lack of knowable details. Even Heyam seems to admit sometimes that their thoughts are best guesses.
We Were
SEPTEMBER 23, 2022 • WASHINGTONBLADE.COM • 43
(Washington Blade photos by Michael Key)
Winchester Pride Annual LGBTQ festival held in historic Virginia town
44 • WASHINGTONBLADE.COM • SEPTEMBER 23, 2022
The 2022 Winchester Pride Festival was held at the Downtown Mall and Taylor Pavilion in Winchester, Va. on Saturday, Sept. 17. The Queens of Winchester Pride performed at an after party drag show at the Bright Box Theater.
SEPTEMBER 23, 2022 • WASHINGTONBLADE.COM • GardenCenter LifestyleBoutique LandscapeDesign americanplant.store 9am-6pmDaily StoreHours 5258RiverRoad Bethesda,MD20816 7405RiverRoad Bethesda,MD20817 Landscape Design | Build | Maintain callforappointment 301.762.6301Addapopofcolorthisfall SILVER CIRCLESPresentedbyWhitman-WalkerHealthandIonaSeniorServicesSilverCirclesaredynamicsupportgroupsforLGTBQ adults over 60. Discussions range from maintaining vitality, sex, dating, and leading a fulfilling life. For more information, please call 202.939.7646 or email peersupport@whitman-walker.org
BACK & RELAX with
years
Residential & Commercial Cleaning, Reasonable Rates, Free Estimates, Routine, 1-Time, Move-In/Move-Out 202-234-7050 / 202-486-6183 25 of Specializing in & all & Trevor 703-303-8699 5BR, 3FB,Craftsman with 50 windows and hot tub overlooking wooded lot in Alexandria. $5800/month;1year lease. 8122 Stacey Rd, Alexandria. https://www.zillow.com/homedria-VA-22308/51981162_zpid/details/8122-Stacey-Rd-Alexan-
bathrooms, kitchens
ROOFING CLASSIFIED ADS PLACEEASY!AREYOURADONLINE WASHINGTONBLADE.COM/ATCLASSIFIEDS&THEADPRINTSINTHEPAPER&ONLINE.* *$19.50 for the first 25 words. Each additional printed word is $1.00. For assistance email: classifieds@washblade.com. PLACE YOUR AD ONLINE WASHINGTONBLADE.COM/ATCLASSIFIEDS&YOURADPRINTSinthePAPER&ONLINE.* SHARE & PERSONAL ADS ARE FREE! PLACE YOUR AD ONLINE WASHINGTONBLADE.COM/CLASSIFIEDSATANDTHEADPRINTSFREEINTHEPAPERANDONLINE.* *25 words or less print free. Each additional word $1.00. MEN 4 MEN WHITE MALE, 6' 3", 200 lbs, 9" hung. ISO, short, stocky, white yuppie, professional, athletic, hung, submissive looking for pleasurable evenings. Calls only after 9 pm. 240-457-1292. BODYWORK THE MAGIC TOUCH Swedish, Massage or Deep Tissue. Appts. Low Rates, 24/7, In-Calls. 202-486-6183
JFairfax@Jenniferfairfax.com.LIMOUSINESKASPER'SLIVERYSERVICE
ADOPTION,SERVICESDONOR,SURROGACY
LEGAL
experience.
legal services. Jennifer represents LGBTQ clients in DC, MD & VA interested in adoption or ART matters.  240-863- 2441,
People Individual/couple counseling with a volunteer peer counselor. GMCC, serving our community since 1973. 202-580-8661. gaymenscounseling.org.  No fees, donation requested.
46 • WASHINGTONBLADE.COM • SEPTEMBER 23, 2022 • CLASSIFIEDS Tell 'em, "I saw your ad in the Blade!"FERNANDO'SPROFESSIONALDIRECTORYCLEANINGCLEANING
BRITISHHANDYMANREMODELINGHANDYMAN Local licensed company with over
KICK a mymassagebygary.com.Gary@301-704-1158,Sun-Wed,Arlington,12-9.
MOVINGPROFESSIONALMOVERS&STORAGE Let Our Movers Do The Heavy Lifting. Mention the Blade for 5% OFF of our regular rates. Call today www.aroundtownmovers.com202.734.3080. PLUMBERS RENT / VA GORGEOUS CUSTOM
wallpaper.
interior/exterior repairs. Drywall, paint, electrical
COUNSELINGCOUNSELINGFORLGBTQ
refreshing massage.Private studio near Courthouse in
Since 1987. Gay & Veteran Owner/Operator. Lincoln Continental Sedan! Proper DC License & Livery www.KasperLivery.com.Insured. 202-554-2471
MASSAGE
O:
Compass is a licensed real estate brokerage that abides by Equal Housing Opportunity laws. Information is compiled from sources deemed reliable but is not guaranteed. Compass is licensed as Compass Real Estate in DC and as Compass in Virginia and Maryland.
Spruce Up Your Home this Summer
Michael
We're all excited for summer festivities, outdoor gatherings with friends and family, or simply lounging in the sun, but how do you begin to prepare your home for making the most out of summer?
heavy comforter for a cooler material like bamboo or linen to help beat the DMV heat. Moore Experience Licensed in DC, MD, VA
Clean and dry your outdoor furniture. As barbeque season approaches, it's time to freshen up your outdoor cushions and wipe down any furniture so it's free from pollen. Get the patio furniture looking new again and ready for hosting!
Here's a checklist of helpful ideas to help you get started:
Clean out your grill. Turn on the grill at max temperature, close the hood, and allow the grill to stay on for 15 minutes. Scrub the grill to get rid of excess burnt residue. For extra stubborn grease, dip a half lemon in salt and rub it onto the areas. This will effectively scour and degrease your grill so it's ready for a summer full of new, delicious recipes.
1
Realtor®Over29Years of
SEPTEMBER 23, 2022 • WASHINGTONBLADE.COM • 47
Beautify your outdoor space. Add your favorite summer vegetable plants to a garden space, pull out any weeds and summer blooming plants include daylilies, black-eyed susans, 3 202.262.7762 Washington,202.386.6330DC 20005
4 2 M: