FALL WINTER/2022
garmany
Ray Catena.com
1-800-New-Auto A new generation of electric. TAKE CHARGE.
CUSTOM STONE FABRICATION/ BULK MATERIALS / BUILDING & LANDSCAPE STONE / PAVERS / CRUSHED SEA SHELLS FULFILLINGBUSINESS!86YEARSIN ALL YOUR LANDSCAPE, HARDSCAPE AND NATURAL STONE NEEDS!
1661 Hwy 34 South, Wall, NJ 07719 njgravelsand.com732.938.5252 Fulfilling all your landscape, hardscape and natural stone needs! Custom Stone Fabrication/ Bulk Materials / Building & Landscape Stone / Pavers / Crushed Sea Shells Designed and Installed by Landesign, Inc.
Ranka Vucetic Realtor Associate C: 732:610.7010 E: Ranka@comcast.net NJAR® Circle of Excellence Sales Award® 2000, 2021 (GOLD), 2001, 2018, 2020 (SILVER), 2003-2005, 2011-2012, 2014 2016-2017 (BRONZE) Holmdel Office 31 W Main St., Holmdel, NJ 07733 O: 732.252.2460 BESPOKE: Real Estate Tailored to Your Individual Needs Rumson Office 20 Bingham Ave., Suite A, Rumson, NJ 07760 O: 732.530.6300 Manasquan Office 21 South St., Manasquan, NJ 08736 O: 732.301.5050
WE ARE PROUD TO CELEBRATE THE ACCOMPLISHMENTS OF THIS YEAR'S HONOREES SHANNON STEWART, LOUIS DIGIACOMO AND JEFF HALBERSTADT
CONTENTSF/W2022
Wonders that never cease you're on this planet, out seven of Nature's most spectacular
kaya
The place to go—not for chic ski for skiing.
crowds, but
Your sportcoat may get by on flash if you're dashing through the room. if you plan to want quality.
a
the
linger, you'll
ON THE COVER: "Girl With Peacock Earrings" paper portrait by Yulia Brodskaya.
| 52
Showtime! Take
A Family-friendly ferrari
| 54 While
But
shows.
74
just
check
looks
PAper Cuts |
The colorful pieces created by artist Yulia Brodscombine intricate beauty with an element of surprise.
It's center stage with season's latest and greatest from
Garmany. p. 60 |8GARMANY BeFEATURESasport|40
Mother
secret Switzerland | 84 Swiss skiers in the know consider Val d'Anniviers the
The famed Italian automaker's first SUV is surefire hit for soccer moms and Sunday speed demons alike.
MemoDEPARTMENTS|12
At Garmany, family and fashion are our passions.
Eight of the world's musttry delicacies will take you out of your comfort zone— and into a new culinary adventure.
Johnell Garmany solves your sartorial dilemmas.
The GuideGarmany|15
Express yourself in fall with cool colors and playful patterns.
elements of style | 24
spirits | 92
Pursuits | 82
THE LEADING MAN CumberbatchBenedict | 50
On screen, on stage or on the red carpet, striking actor Benedict Cumberbatch makes a surefire impression.
Tend your face and facial hair with care, whatever decade you're in. some age-savvy
The personal travel drone from America's biggest automaker isn't yet being mass-produced, but already it has a name to live up to.
essentials for men | 42
foressentialswomen | 30
1538
Fall's must-haves are versatile enough to keep you looking hot all season long.
Let Garmany show you the pieces you need to stand out this fall, from jackets and sweaters to sneakers and boots.
As a sweat-promoting sauna, infrared is moderate—but as a trend it's hot.
54
Exude elegance in Nili Lotan... stay warm with Mackage...bet on Benson's versatile style...and much more!
the Techie | 22
The worldwide food and beverage industry was in retreat, but a distinctive spirit from France led palates back to quality.
grooming | 96
Your guide to the Garmany Experience.
THE MUSE Zöe Kravitz | 38
These high-tech toys might not be true necessities, but needschmeed—we want 'em!
trendswomen's| 26
Fitness | 80
Food | 86
directoryservice | 94
CONTENTSF/W2022
86
So maybe Zöe Kravitz inherited some acting talent and vocal chops from her world-famous parents. But her sense of style? That's all her own.
Pre-Order Yours Today at Circle BMW. Circle BMW 500 Route 36 East Eatontown, NJ 07724 YourCircleBMW.com732.440.1200BMWStore at the Jersey Shore Dedicated to Excellence Since 1980 ©2022 BMW of North America, LLC. The BMW name, model names and logo are registered trademarks. THE NEW STANDARD OF LUXURY. THE BMW i7.
Subscription Services: To change an address or request a subscription, write to Subscriptions, GARMANY, 121 Broad Street, Red Bank, NJ 07701; telephone 732.576.8500.
Director of operations CATHERINE ROSARIO
Associate Publishers JODI BRUKER, CHARLES GARONE
luxury sweaters and shirts by Autumn Cashmere, Fedeli and Benson, a new label to the Garmany lineup.
|12GARMANY sneak
Give 'Em the Boot! p. 34
production Artist CHRIS FERRANTE
Editorial Contributions:
Write to Editor, GARMANY, 1 Maynard Drive, Park Ridge, NJ 07656; telephone 201.782.5730; email rita.guarna@wainscotmedia.com.
Accounting KASIE CARLETON, URSZULA JANECZKO, STEVEN
Vice Presidents LIZETTE CHIN, NIGEL EDELSHAIN, THOMAS FLANNERY, COLEMAN MCCARTAN, BELINDA PINA, MARIA REGAN, STEVEN RESNICK, DIANE VOJCANIN
121 BROAD STREET
But as we bid farewell and godspeed to a dear friend, we welcome the return to days of dressing up. We're ready to move beyond athleisurewear for work and once again enjoy fine tailored garments from the world's best clothiers. We are proud to offer gentlemen the latest suits and sportcoats from brands you trust, including Canali, Isaia and Garmany,Ravazzolo.ofcourse, can outfit you for any professional environment, as many offices have reopened with relaxed dress codes. Let us show you fall's best
Contributing Editors EVERETT POTTER, DONNA ROLANDO
Contributing Photographer DANIEL SPRINGSTON
GARMANY Magazine is published by Wainscot Media, 1 Maynard Drive, Park Ridge, NJ 07656, in association with Garmany. Copyright © 2022 by Wainscot Media, LLC. All rights reserved.
Production manager FERN MESHULAM
creative Director STEPHEN M. VITARBO
senior associate Editor DARIUS AMOS
RED BANK, MONDAYSTOREWWW.GARMANY.COMTELEPHONE:NJ732.576.8500HOURSTOSATURDAY:9:30
garmany peek
Hope to see you all soon!
Fall, Fashion and Family
MEMO
editor in chief RITA GUARNA
lifestyle editor HALEY LONGMAN
Chairman CARROLL V. DOWDEN
Before you come in to browse, be sure to check out "It's Showtime" on page 60 and the "Essentials" on pages 30 and 42 for a sneak peek for both men andButwomen.fashion
Editorial Director JOHNELL GARMANY
Marketing director SHAE MARCUS
President & CEO MARK DOWDEN
Senior Vice Presidents RITA GUARNA, CARL OLSEN
Email Lizette Chin lizette.chin@wainscotmedia.com.at
That's why it's bittersweet to share the news that longtime associate and friend Moe Gonzalez announced his retirement after 34 years on our staff. Moe had been with us since we first opened our doors in Red Bank and treated all who walked through the doors like family. He is like an uncle to me and was a dear friend to my dad—for that, I will always be grateful. I, like his many colleagues and customers, wish Moe the very best in the next chapter of his life. Moe, your Garmany family will miss you sorely!
When you're done reading this magazine, please visit us in store and say hello. And remember to say hi at our fall charity events too: Our No Shave November program is a go this year, as is our fundraiser for The Tigger House Foundation in December. Follow us on Instagram @garmanyofredbank for updates.
And ladies who are ready to stow away their leggings will love the collections we have curated for our women's department. We know you'll find your new signature pieces for fall, from dresses by Zimmermann, sweaters and outerwear by Nili Lotan, knits and tanks by Enza Costa—and shoes and boots by Christian Louboutin and Jimmy Choo.
group Publisher LIZETTE CHIN
is just part of the fine lifestyle that is making a comeback. This issue of Garmany is filled with articles that will surely pique your interest. On page 52, learn about a new Ferrari that will please both speed demons and soccer moms. Those who ski should turn to page 84 to discover secrets of Switzerland's top resorts. And on page 86, foodies can check off which "daring" dishes they had the courage to try.
A.M. TO 7 P.M.
PUBLISHEDRESNICKBY
Advertising Inquiries:
JOHNELL
Fashion evolves and trends change, but the Garmany story always stays the same: It's about family. Ours is a business that's been family-owned and operated for decades, and we consider all our partners—the associates and tailors, the companies we deal with and the customers we serve—an extension of our close-knit clan. In fact, our success is a direct result of the bonds we have formed with everyone over the years.
The magazine is not responsible for the return or loss of unsolicited submissions.
director of ad services JACQUELYNN FISCHER
GARMANY
MAKING ELEGANCE EASY Fall fashion is defined by cozy fall/winterShopknitwearGarmany,pantsincludeHerunderstatedtimelesswhy:fans.andCity-basedAviv-bornthatandsophisticatedwell-fittingsweaters,jeansandouterwear,NiliLotanhasallandmore.ThisTelandNewYorkdesignerhasbeendesigningchic,luxuriouswomenswearsince2003,andshehasfashioniconslikeGigiHadid,JenniferAnistonRihannaamongherAndit'snowonderHerpiecesareyetmodern,yetspecial.signatureitemsslipdresses,cargoandjeans,butwealsoandovercoats.themallin-store2022.
FOR DETAIL-ORIENTEDTHE WOMAN
GARMANYTHEGUIDE
15FALL/WINTER2022|
What's your signature piece? For woman-owned luxury brand Zimmermann, it's undeniably their feminine dresses. Started in Australia by two sisters, Nicky and Simone Zimmermann, in 1991, Zimmermann eventually became globally recognized and adored, and today, it's one of the most popular brands we carry at Garmany. Come check out Zimmermann's fall/ winter 2022 collection; we're stocked with their flirty dresses with flattering silhouettes, from minis to midis. You'll also find elegant tops that fit all body types, as well as hair accessories, jewelry and sunglasses. Come try on Zimmermann's latest and greatest at Garmany and see why it's one of our customers' (and our sales associates'!) faves.
Perhaps nothing in the world of fashion is more iconic or recognizable than the shiny, lacquered bottom found on Christian Louboutin's shoes and bags. For decades, this French designer has dressed both celebrities and "regular" women with exceptional taste. And that's because each piece is a look in and of itself and features the designer's trademark luxury leather, along with that familiar fiery red detailing. Red-bottom heels and sneakers, plus bags, wallets, belts and phone cases with stud detailing, embellishments and more— Garmany's shoe and bag collection is lovin' all this Loubou, and so will you.
That'sapackingWhoGARMANYTOGERMANYFROMactuallylikesclothesfortrip?Right,noone.whythefolks at 04651/A Trip in a Bag have done a service to
is back in New Jersey, so of course, we had to Mackage back to Garmany. This Canadian-born luxury brand understands that a gal's desire to be protected from shouldn't compromise her aesthetic. Eran Elfassy, Mackage, also knows a jacket should complement a outfit, not cover it up. And at Garmany, we feel the same in-store to try on Mackage leather, down, bomber, and puffer jackets, to name a few, that'll get you winter and beyond.
weatherit.
Everyday basics don't be boring. That's mindset of Enza Costa, California-born brand its debut in Garmany's women's department season. Luxurious cotton, cashmere used in each handmade Costa piece, which wearer's weatheryourwithCosta'stolayeringsomethingeverydaytrulyspecial.tankstocasualknitdresses,collectionstaplesyou'llclosetnomatteroroccasion.
Denmark,Matiniquesobrilliantoozing"fit."youYouPERSONALITYWITHCLOTHESknowsomethingisrightforwhenyouseeit.ItjustseemstoMatiniqueisamen'sclothinglinewithstyleandcharacter.Ithasablendofqualityandpersonality,you'llfindthatlookthatjust"fits"you.wasfoundedin1973inCopenhagen,byNielsMartinsen,whosevisionwas to create comfortable, high-quality and fashionable clothing for men. He's done that and more. Don't go
ANYTHING BUT BASIC
Since 2016, this German clothing line has offered the essentials, exactly what you would put in your bag for a weekgetaway. Of course you don't have to be packing for a line is stocked with perfectly coordinated individual that can be rematched into new outfits, no matter the occasion. The numbers in the name are the postal the island of Sylt, Germany's most popular North island, which inspired the line's style. Ask your Garmany for A Trip in a Bag line, and you'll want to pack your
THE GARMANY 16 | GARMANY EVENTS:SPECIALIN-STOREFoundation
Don't miss the following special events and trunk shows happening at Garmany. Trunk shows are an opportunity to meet representatives of your favorite brands and have clothing, shoes and other items custom-made. All dates are subject to change.
theory, or "Keep it simple, stupid" is almost always the way to go. K.I.S.S. is one of the guiding principles for Manto, whose outerwear is now at Garmany. Whether you're talking about business or wardrobes, there's a lot to be said about making your choices simple, smart and appropriate. Salman Parekh, the line's founder, believes that by keeping your clothing basic, you can devote your time, energy and brain cells to more important things. Don't underestimate simplicity: It's also timeless and beautiful. Bring Manto outerwear into your wardrobe and you'll be keeping it simple, smartie.
ZIMMERMANN
THE 411
Oct. 20: Greyson (men's and women's)
Sept. 16: Garmany Boom benefitting the Boomer Esiason Foundation
Garmany is proud to feature more than 75 designer brands! Visit us to find your favorites and discover new collections.
Oct. 19: Bogner
Dec. 3: Photos with Santa benefitting Tigger House
It'sANDSIMPLEto.SMARTacliché,butit'strue:The
K.I.S.S.
Oct. 1: Coppley
Oct. 6: IRO
Every generation brings its own strengths and perspectives. And together, they can build something better than each of them could do on their own. That's the secret to Benson's success. The Canadian menswear line was created by the combined efforts of father-daughter duo Tahsin and Ilayda Eltemur. Their clothing line is casual and comfortable, proving that you can have comfort and utility without sacrificing style. The vibe is familiar without being ordinary, and the designs are versatile and modern. The best of old-school meets the best of today in Benson. Ask your Garmany associate about it, no matter what generation you belong
THE GARMANY GUIDE 18 | GARMANY 04651/A TRIP IN A BAG AG BOTTEGABOGNERBENSONBELSTAFFBALDASSARIAUTUMNATMALEXISALEXANDERALCGOLDSCHMIEDJEANS/ADRIANOLTD.MCQUEENEYEWEARCASHMEREVENETAEYEWEARBROCHUWALKERBRUNELLOCUCINELLICANALICHARORUIZCHERVOCHRISTIANLOUBOUTINCOLORCRUSHCOMMONPROJECTSCOPPLEYCORNELIANICROSSLEYCRUSH DI DOROTHEEBIANCO SCHUMACHER ENZA COSTA GIANVITOG/FOREGARDEURFRADIFEDELIETROETON ROSSI GOLDEN GOOSE GOOD MAN BRAND GUCCI ZIMMERMANNZEMBESIZANELLAWHITEVUORIVERONICAULLATUMITINTORIASYDNEYSUNSPELSLVRLAKESKUDOMADESIMONNOT-GODARDSILVIOSER.O.YASARTORIOSANTONISAINTRTAROCOCORETROFETERAVAZZOLORAGPTPRESIDENT'SNN07NILINICOLEMOUSSYMOORERMONFREREMATINIQUEMARISSAMARCOMARCOLIANIMANTOMANOLOMACKAGELUIGILOROL'AGENCEKITONJONATHANJONASJJIMMYJANESSAJACOBISAIAIROHUDSONHESTRAHERNOHEMANTHARDENGUGLIEMINOTTIEYEWEARANDNANDITAGLOVESCOHENLEONECHOOLINDENBERGSTUDIOSIMKHAIPIANABORRELLIBLAHNIKPESCAROLOWEBBVINTAGEBENISTILOTANONRUNNINGPALZILERIPAOLOALBIZZATIPATRICKASSARAFPORTOFINOPRADAEYEWEARTORINO&BONESANDLAURENTEYEWEARFIORELLOITALIAEVANMATTEIJOHNSONBEARDSANDGRACE
Oct. 8: Tintoria Mattei
Oct. 14–15: Dorothee Schumacher
Oct. 15: Ravazzolo
Sept. 9–10: NN07
Nov. 5: Isaia
THE A TO Z LIST
Sept 24: PT Torino
Oct. 22: Monfrère
Nov. 26: No Shave November benefitting Memorial Sloan Kettering
FAMILY TIES… AND MORE
one
Ulla Johnson's design vision was formed in her youth. As the child of archaeologists, she was well-traveled and lived an uncommon life. This fertile upbringing ultimately led to founding her Garmany.herCheckyours.cancolorfulbase.customerandhasNofeminineimbuedpatterns,huesandexpectandfibers,sensibility,knowninfluences—haveshapedHercompanywomenswearownin1998.collections—byherworldlybecomefortheirbohemianwithnaturalbeautifulfinishingeaseoffit.Youcandresses,blousesskirtsinrusticandintricatealwayswithaspirit.wondershealoyalglobalUlla'slifereflectoutlineat
gorgeous,singlewhisky,Themaltandbottledlimiteddecanter.
Mercedes Benz and IWC. Make room in your vanity for IWC's latest Pilot watch, Mercedes-AMG Petronas Formula Team. This chronograph features 41mm case design crafted from lightweight titanium, the same material that went into the Mercedes-AMG GT Black Series' production. The dial layout uses Petronas green numerals, indexes and sub-dials to display the watch's functions.
TAKE THESE COLLABS OUT FOR A often involve top automakers. As a might even own or two. But below are four brands that
RUNNING WITH RALPHIE, UNIVERSITY OF COLORADO. Ralphie the Buffalo, the live mascot of UC, is humanely cared for by a team of student-athletes named "Ralphie Handlers." Before each home football game, the team runs with Ralphie around Folsom Field, leading the players into the stadium.
Some of the world's brightest engineers work in the auto industry, so it's no surprise that the finest luxury collaborations
SILENT NIGHT GAME, TAYLOR UNIVERSITY. It's tough to stay quiet during live basketball game, but the student body at this small Indiana school does on the Friday before finals week. Fans who fill Odle Arena keep their lips zipped until their beloved Trojans score their 10th point of the game—then they go wild!
MORE THAN THE GAME: MUST-SEE SPORTS TRADITIONS
In the world of sports, the game itself isn't the only must-see spectacle. On college campuses across the country, loyal fans join the student body to uphold traditions that people from all over go to see. Even if you root for a rival school, you have admit that the following rituals at these colleges are cool.
teamed up with the best-of-the-best in other industries to create non-car products that you may
Ferrari and Montblanc. The leader of fine writing instruments, Montblanc pays tribute to Enzo Ferrari, the founder of the Italian automaker, its special edition line fountain and rollerball pens. Each pen mimics the lines and details the Ferrari 125-S and includes Ferrari's famed prancing horse logo.
THE GARMANY 20 | GARMANY
man who's into all things current and fashionable, you know all the best car companies—and you
McLaren and Tumi. The supercar company lends its cutting-edge tech to brand to create a line of bags and accessories those into lifestyle fashion. The sleek Aero Tumi'sbuilt-inremovablesidesfeaturescarry-on,Internationalforinstance,moldedfordurability,asuitsection,USBportandTracertechnology.
SINGING OF "TAKE ME HOME, COUNTRY ROADS," WEST VIRGINIA UNIVERSITY. WVU football fans always hope for a win at home to stay ahead the standings—but many just want to sing John Denver's hit song with everyone else at Mountaineer Field. After every home victory and before any celebrating takes place, players and coaches join fans and the student body to sing the ode to the Mountain State.
SCRIPT OHIO, OHIO STATE UNIVERSITY. Other teams might "boo" the Buckeyes, but everyone is in awe when they watch the OSU Marching Band perform this 86-year-old routine. While playing the school's fight song, band members strategically strut on the field to spell out "Ohio." One lucky band member, usually a sousaphone player, gets to dot the "I."
Aston Martin and Bowmore. The British first distillery on of Islay teamed but their latest finest.
love:A
COLLECTION BYSHAPEDLIFE
COLLABORATION
4MASSAGE GUN KELLY
And she'll get you from point A to point B in no time too. The British-based Pure Flux One Electric is stripped down in the best of ways; it's a lightweight and durable electric bike that's best for short jaunts around the neighborhood, weekend errands or your quick commute to work. This isn't the bike you'll want for city excursions or off-the-radar terrain, but it's a great value and won't take up too much space in your garage. $1,235.
You could wear face masks inside your home—or you could purify your air to make it cleaner than you've ever seen. That's the magic of the 3-in-1 Air Purifier, Fan and Heater from Philips. The HEPA filter will get rid of pesky allergens and viruses, and the fan then distributes the clean air back into the room with warm or cool air, depending on the season. Could your cubicle use a little hygienic improvement too? You can use it there too. Bonus: It doubles as a conversation piece with your colleagues. Price not available at press time.
It's a bird, it's a plane…it's actually just a really technologically advanced router. Though it looks like an extraterrestrial from a sci-fi flick, the AXE200 Omni router from TP-LINK in reality it's a high-tech WiFi device that has four antennas that fold out and rotate to give you the best internet signal possible. It's definitely a handy contraption for Netflix streaming, paper writing, Google searching, TikTok scrolling—hey, we're not judging. $499.
What's the best thing to do after a workout? Depends whom you ask, but you can't go wrong with massage gun therapy. The Theragun PRO from Therabody is a handheld device that soothes your muscles and helps them recover after going hard at the gym. The new PRO version is professional-grade, with six removable attachments, an accompanying app and multiple speeds to fit your fancy. $599.
1SEE THE STARS
5A PHILIP OF ALL TRADES
|22GARMANY These high-tech toys may not be true necessities, but need-schmeed —we want 'em! &GadgetsGear 7 THE TECHIE 2 5
2MUSIC IN A GLASS
6NEXT-LEVEL
A showpiece and a sound machine. A beauty and a beast. This Transparent Speaker from Transparent is the best of both worlds. It's physically see-through, made of glass so you can see its intricate insides, but it also uses technology that emits "transparent sound," which makes the music-listening experience richer and crisper. Like to have options? It's compatible with Bluetooth and WiFi and can be mounted to the wall or left on a table to ogle over. $1,100.
Forget Zoom, Teams and Slack. Up your company's virtual meetings with Owl Labs' Meeting Owl 3 video platform. Just plug this fancy dude in to instantly connect a group of people in the office to the team members working remotely from home. It gives a 360-degree panoramic view of everyone in the conference room, and even focuses on whoever is speaking. It helps the WFH crew feel like they're there IRL. Who would've thought? $999.
7ISN'T SHE LOVELY?
3SPLIT FOUR WAYS
And no, we don't mean the Hollywood kind. Bring out your inner astronomer with the Vespera from Vaonis, a hybrid telescope and camera device that lets you scope out the stars and photograph them. Whether you're in your yard or in the wilderness, this little guy will help you get a good view of celestial objects as well as a photographic keepsake of each of the stars you spot. The accompanying app helps you identify what you're seeing in the sky, so you can impress all your friends with your astronomical new knowledge base. $1,499 on preorder.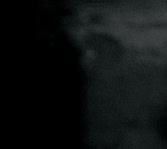 You mentioned the overcoat earlier; what are other outerwear must-haves?
The days of pandemic athleisure are over, and we're back in 2019, with guys making more fashion-conscious choices. We are selling more suits and tailored clothing again, and we are getting many requests for "aggressive fashion" pieces like pleated pants.
Way back when, you used to one coat that you wore everywhere in winter. Today, you need several. To complement an overcoat
Another fashion necessity is good footwear. What's new in shoes and boots?
Sneakers from brands like Christian Louboutin and Common Projects are still top sellers, but dressier shoes are making a return. Santoni, for example, has a great hybrid dress-shoe-slashsneaker that is perfect for fall. I'm also excited about our offerings from Gianvito Rossi, including a suede boot for winter.
Are slim silhouettes still hot in jeans and denim?
What colors should men look forward to this season?
The overcoat is making a comeback in a big way. It's trending not just with formal attire; you can wear it with more casual looks as well. Overcoats look just as good with a pair of jeans as they do with a business suit. We have great coats in winter white from Brunello Cucinelli and Isaia. Cardigans from Fedeli and shirt and sweater jackets by Maurizio Baldassari and Manto continue to be popular this season.
There's a push to loosen things up with more relaxed fits, but slim jeans are still in—and we carry styles from Jacob Cohen, Hudson and Monfrère.
Winter white for all pieces is a big trend, but also look for fall fabrics in spring tones such as light tan and stone. Wear anything in green to stand out this season—outerwear, sweaters and pants. We have wonderful Kiton sportcoats that incorporate green in their design.
What is the best accessory to complete any look?
Garmany solves your sartorial dilemmas.
|GARMANY
So is the dressed-down look behind us?
wardrobe, guys should consider a luxury parka made with a cashmere blend. We carry a few styles from Moorer that are perfect for any man.
A scarf is the perfect piece to finish off an outfit. It's functional and fashionable, and each one is a window into an individual's personality. Someone outgoing might choose a scarf in bright colors or a fun pattern, while neutral tones work for those who are more conservative. We have a large variety of scarves by Loro Piana
What trends or styles are you most excited about this fall?
GARMANY GUIDE 24
ELEMENTS OF STYLE
From left, Brunello Cucinelli, Fedeli, Kiton, Moorer, Loro Piana
Woodsy tones feel especially sleek when incorporated into '80s and '90s retro styles. point: a mahogany blazer and pants paired with a polka-dot tie-neck blouse from Lotan that manages to be modern while giving us serious vintage Diane Keaton vibes.
Throwback tailored looks dominate this season, and Veronica Beard's three-piece suit in camel with gold buttons is a sexy way to combine both the color and vintage trends. your style tends to be more boho than boardroom, Zimmermann's fall collection offers pieces that pull burnt spice shades into plaid blazers and jacquard coats. The designer uses updated neutral tones in monochromatic chocolate and mocha-hued mini dresses with layers of lace and applique that create a romantic, ethereal effect. A.L.C. incorporated chestnut vegan leather into its fall 2022 collection, with a cropped puffer, oversized shacket, wide-leg trousers with fold-over waist and midi skirt with asymmetrical pleats.
basic black. Brown is the new go-to. From sultry chocolate suiting to spicy sienna looks, fashionistas are going nutty for warmer hues.
Dorothee Schumacher decorduroy coat with an extra front in a rich plum shade hip. For the coldest days, blue fur maxi coat is a dream anything as cozy as a faux designed a shaggy faux jacket in With a rainbow of outerwear winter is looking up.
Zimmermann's collection of outcan't decide what makes us the cranberry check peacoat belted funnel neck overcoat.
PATTERN ON
Houndstooth, plaids and stripes have officially left the boys' club. The menswear trend goes beyond tailoring and extends to patterns too. In its fall collection, L'Agence has several pieces that incorporate fabrics you may remember from your grandfather's closet but are cut in a fresh way. Think a cape is too dramatic? Not the way L'Agence designs it. Its red and black houndstooth cape is shaped like a double-breasted blazer. Or make a statement with the designer's midi coat in a black-and-white houndstooth print. L'Agence also gives a cool burgundy and ivory pinstripe update to the country club staple navy blazer with gold buttons.
Houndstooth, of course, isn't just for jackets. Manolo Blahnik's houndstooth boots are the perfect way to punch up an otherwise monochromatic look or go bold by mixing menswear patterns.Suitup
in equestrian style with Veronica Beard's three-piece plaid suit with suede elbow patches and collar. The pattern mixes some of the season's hottest neutrals—brown and
All the buzz about Margot Robbie and Ryan Gosling starring as Barbie and Ken in the forthcoming movie got us thinking pink. After photos of the pair costumed in fuschia and other day-glow colors on set hit the gossip sites, we couldn't help but think about how bright Barbie tones would play out IRL.
|26GARMANY
COLOREDCANDY
NEW NEUTRALS
left, L'AgenceJimmyZimmermann,Zimmer-Choo,
Nobody brings a pop of color to an outfit like Jimmy Choo, and the designer offers plenty of ways to rock a shock of pink. From crystal embellished patent leather pumps to barely-there stilettos to knee-high platform boots, Jimmy Choo has cotton candy-pink shoes that works for any occasion.
OUTLOOKBRIGHT
Brown isn't the only hue making headlines for fall. Rich shades of olive and crisp khakis are gaining popularity as neutrals too. Shearling is back and Nili Lotan's shaggy shearling coat in an earthy green puts a fresh spin on the enduring trend.
the nines in fall's chic shades and playful patterns.
EXPRESSWOMEN'SYOURSELFTRENDS
hours of winter darkness start brighten up your mood with
Have some fun mixing pink with richer tones. Jonathan Simkhai's fall collection features a pink and maroon striped maxi-dress that is sure to chase away any impending winter blues. While pink is playful, it can also be elegant. A.L.C. used rosy colored fabrics in evening looks as part of its 2023 resort collection. A light pink strapless column dress oozes old school Hollywood glamour, and a bright magenta blouse paired with a deep red velvet suit are sophisticated evening options from the brand. If you really want to play up your most girly side with ruffles and of includingpatternspinkfromwhichchoose,widelacetrousersdustyrose.
With so many colors to choose from, this season's neutrals are anything but bland.
Leather isn't just for riding a Harley. For fall 2022, designers are showing black leather and vegan leather dresses that manage to sophisticated, pretty and edgy.
THESEFOR LOOKS
For a basic white out, don Dorothee Schumacher poplin top with silver accent and white denim from Rag & Bone or AG Jeans. Pull the look all together with an ivory coat by Nicole Benisti.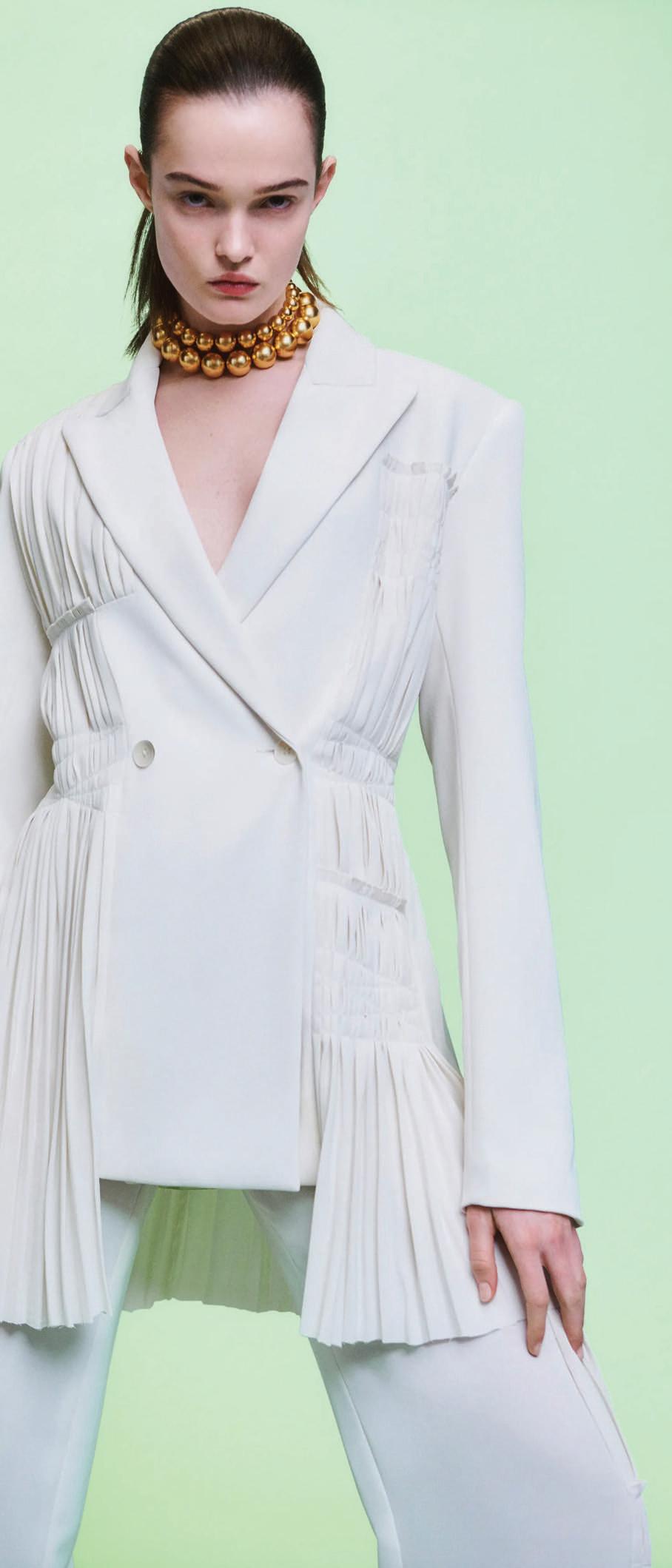 Concerned you might not be rock 'n' roll enough to pull off this trend? Start simple. A slip dress is always a safe style bet when attending an event or wedding. L'Agence's sleek black veganleather slip dress is effortless but very modern and definitely a conversation starter.
Fitted knit tops with elements such as a one shoulder design with glam details or cutouts are trending for evening. Paired with wide-leg pants and a blazer, your look can go from office-appropriate to late-supper-sexy in minutes.
WOMEN'S TRENDS
season,QUEENwepredictafashion
Flare pants are also having a moment in suiting. A burnt sienna suit with cropped flare pants by Zimmermann is totally groovy without looking like something straight off the set of Three's Company
IRO's fall collection includes a black, one shoulder knit top with silver mesh details on the strap and a pair of pleatedfront black pants. Throw a patterned blazer on top to look like a boss at work, then lose the top layer and change into high-heel boots for a sophisticated evening outfit.
For many of us, denim at work is considered business casual—as long as we keep it classy. A pair of deep indigo flairs and a button front (we love the patterns and blousy sleeves from Zimmermann or the transparent polka dot blouses from Dorothee Schumacher) can look professional and stylish.
white out. Monochrotones with silver accents reign supreme. Stay the cold winter months by layering on pants, and outerwear—all in white. work attire, look no further than Veronica Beard. season, the brand designed a complete ivory look slim pant, a cropped blazer and peacoat. White also works for evening, thanks to Jonathan Simkhai's dramatic pleated blazer and pant suit. cozy skirt might sound like an oxymoron, you are a fan of Zimmermann. The designer created a look that wraps the wearer head-to-toe chunky knit white with a chunky knit beret, poncho and skirt. The winter-white look has Zimmermann's trademark whimsy with crochet tassel details. If you are in the mood for something a little more glam, turn to A.L.C. and a warm, ivory funnel-neck sweater with an elegant silver pleated midi.
IRO took the classic '80s drop waist and banded bottom silhouette and made it tough, yet refined. The black pleather mini has long sleeves and monochromatic beading around the neckline.
to look your best in season's latest trends.
If a leather LBD isn't your thing, RTA, A.L.C. and Jonathan Simkhai designed leather mini dresses in some of this season's hottest hues. A sleeveless turmeric number from RTA and a forest green mini with cap sleeves from A.L.C. are fun night-out options. For a more casual leather look that is still rich in color, Jonathan Simkhai's vegan leather shirt dress in a sultry shade of merlot is a beautiful option. Bonus: All three dresses feature trendy waist cutouts.
FLARE UP
There are many reasons to be excited that the wide-leg and flare pant trends continue. One of which is how versatile the cuts are. Going from day to night with this style is a no brainer.
BIKER BABE
ESSENTIALS FOR WOMEN Boucle jacket and leather pants by Iro, booties by
Jeans, jackets, dresses and shoes—Garmany has you covered for the season. Christian Louboutin.
|30GARMANY
FASHIONFALL
Dress by Ulla Johnson, boots by Gianvito Rossi.
|32GARMANY
ESSENTIALS FOR WOMEN
|34GARMANY
Sweater and skirt set by Dorothee Schumacher, tote by Jimmy Choo, boots by Manolo Blahnik.
ESSENTIALS FOR WOMEN
Curated collection of homewares to inspire you to live beautifully Decor | Entertaining | Tabletop | Accessories | Gifts Shop online or visit us at 25 BRIDGE AVENUE | RED BANK, NJ 732.345.1441 | TANDCMERCANTILE.COM A lifestyle shop from: TOWNANDCOUNTRYDESIGNSTUDIO.COM Design By Appointment TOWN & COUNTRY DESIGN STUDIO
|36GARMANY
Sweater by Brochu Walker, purse and sneakers by Golden Goose, jeans by Moussy.
ESSENTIALS FOR WOMEN
Limitless potential. Lead / Create / Contribute Give your child every opportunity to succeed. Age 3 - Grade 12 Private tours available: ranneyschool.org/discover
|38GARMANY
The star's two most notable TV roles have been based on books of the same names; she was one of four lead actresses on HBO's Emmynominated Big Little Lies and played the sole leading lady in Hulu's High Fidelity Her character in the latter, Rob, is a diehard music lover and record-store owner whose on-screen wardrobe of vintage band tees, knitted vests, Hawaiian shirts and sneakers became iconic among the Gen Z set—and also became Kravitz's real-life style inspo during the show's tenure circa 2020.
Many style bloggers describe this millennial's aesthetic as rocker chic, as grungy, as edgy, and it's undeniably all of the above. In fact, her style is as distinctive as her dad's, as chunky boots, oversized tees, cropped tanks, large sunglasses and big wool coats are among her street signatures. She has a constellation of tiny tattoos that peek out from underneath certain outfits. And she isn't afraid to rock a pixie cut or long dreads, platinum-blonde hair or her natural black hue, depending on her role and her mood. She's always keeping the fashion spectators and the paparazzi wondering what she'll wear next.
As for her red-carpet looks? When Kravitz gets a good fashion opportunity, she runs with it. She was a Chanel ambassador as a teenager, has collaborated with Alexander Wang and is currently the face of Saint Laurent Beauty (those Bonet-esque cheekbones of hers no doubt helped). Her red-carpet style is skimpy but stylish—think
She's the daughter of two style icons, actress Lisa Bonet and rock star Lenny Kravitz, but Zöe Kravitz has paved her own way to Hollywood's A-list—and its best dressed list. The former Chanel ambassador often takes to the red carpet in skimpy yet stylish looks by Alexander Wang, Saint Laurent and Armani Privé.
39FALL/WINTER2022|
Kravitz, who turns 34 on December 1, is half Jewish on both sides—and half Black on both sides too. She's lived on both sides of the country, spending the bulk of her childhood with her talented mom in Topanga, California, then summers in Miami with her coolas-heck dad. Eventually, she made her way up to SUNY Purchase, where she studied acting; she stuck it out on the East Coast for the long haul, and currently calls Williamsburg, Brooklyn, home.
Kravitz was dating Karl Glusman for five years and married to him for 18 months before filing for divorce in 2021. Now she plays coy on her rumored relationship with Channing Tatum—she hasn't stopped keeping us guessing. "Playful, mischievous behavior is something I always hope to have, even when I'm 70 years old," she told Elle for its February 2022 cover story. "The point of being alive is to experience life and play with it. There's still so much fun to be had."
Z is for Zöe
THE MUSE
Actress, singer and model Zöe Kravitz admits she didn't have much trouble getting an agent. The daughter of actress Lisa Bonet (The Cosby Show) and musician Lenny Kravitz ("American Woman" and four annual Grammys in a row), who divorced when she was 5 years old, she's been a "celebrity kid" ever since Jet magazine announced her birth at "just over seven pounds." As we all know, such a pedigree opens doors—and poses challenges. But much like fellow fame brats Kaia Gerber, Ava Phillippe and the Beckham boys, Kravitz has forged her own path in Hollywood—and on the red carpet.
So maybe Zöe Kravitz inherited some acting talent and vocal chops from her world-famous parents. But her sense of style? That's all her own. By Haley Longman
of a long column skirt paired with a barely-there top, such as the 18K gold bra (from Alexander Wang) that she wore with confidence to the 2019 Vanity Fair Academy Awards after-party. And this 5-foot-3 Z-star is often seen wearing pieces from an A-list luxury designer, such as the aforementioned fashion houses or other celeb-adored brands like Armani Privé. "I think it's always very important to be comfortable and just kind of expressive," Kravitz has said. "If you take fashion too seriously, then you lose the fun of it."
Her fashion is fun, for sure, as are the roles she chooses to play. After 2007's No Reservations, her acting debut alongside Catherine Zeta-Jones, Kravitz starred in many big blockbuster franchises, including X-Men: First Class, followed by the Divergent series, Fantastic Beasts, Mad Max: Fury Road and, most recently, 2022's The Batman, in which she plays Catwoman opposite Robert Pattinson. We'd be remiss not to mention the one-off 2015 film Dope, too, where she showed her range as the girlfriend of a drug dealer.
By Darius Amos
• HAND-SEWN BUTTONHOLES:
• SMOOTH LAPEL ROLL:
Sportcoat by Kiton
At Garmany, we assure our customers that every sportcoat we offer is among the finest garments in the world. That's because our brands, such as Kiton and Isaia, source their materials from the best mills and rely on skilled craftspeople using time-honored tailoring techniques. To be certain that you're choosing the best, check these categories of sportcoat greatness before you button up your purchase:
The lapel of a superior sportcoat always "rolls"—it should never appear as an ironed crease. A handstitched underside made of quality canvas such as horsehair will give the lapel a natural roll that holds up when the jacket is dry-cleaned or hanging in your closet.
• FABRIC:
• BUTTONS:
A well-balanced and properly fitting sportcoat always has a collar that's been eased and set by hand. An easy way to check this is to flip over the collar: If you see a small part of the jacket fabric folded back over the collar felt, you've got yourself a quality garment. This "fold back" is seam allowance, and tailors typically do this by hand.
Buyer beware: Buttons made of plastic are an instant red flag—they rarely enhance style and are usually low-quality. A well-constructed sportcoat features hard, durable buttons made of horn, mother-of-pearl or even corozo, which comes from the nut of a South American ivory palm tree and was used for button making before plastic hit the scene. Front buttons should be sewn to allow fabric to drape in between the button and the garment when fastened.
• LINING:
A large portion of a sportcoat is rarely seen: the lining. When present, jacket lining is used to give the garment support and to ensure quality and strength. It's primarily used these days as another way for the jacket wearer to express his individual style and personality. Look for options like full or half linings in a variety of colors, patterns and materials.
THE PERFECT FIT
• HAND-SET COLLAR:
Also known as working cuffs, these feature functioning buttons on a jacket sleeve. An off-the-rack, department-store garment will typically feature ornamental sleeve buttons and buttonholes—they're there for show only. But surgeon cuffs are actually used to fasten the ends of the sleeve and are a hallmark of a high-quality sportcoat.
BE A SPORT
• SURGEON CUFFS:
Color and pattern are important, especially when you opt for made-tomeasure, but the actual fabric is just as crucial. To ensure the best quality, the outer fabric of the jacket should be wool or cashmere blend, which guarantees durability and breathability. Super 100s to Super 130s pure wool (a higher super count means finer and lighter fabric) are ideal. Bonus: When dry-cleaned, a fine sportcoat (as opposed to one made of synthetic material) won't come back with press marks or a shiny appearance.
These are the mark of quality craftsmanship. Sure, machine-made buttonholes get the job done, but they often appear rough and include imperfections (a hanging piece of thread after the fabric is cut, for instance). When they're hand-sewn, buttonholes are smooth and sleek because the fabric is cut before assembly and measured to fit.
Your sportcoat may get by on flash if you're just dashing through the room. But if you plan to linger, you'll want quality.
|40GARMANY
Drs. Sallustio and Azizian practice a full scope of prosthetic and cosmetic dentistry. They are highly skilled in ceramic veneers, crowns, bridges, and dental implants. They use digital technology and premier technicians to plan a patient's new smile. Consider a consultation with Drs. Sallustio and Azizian to analyze your smile.
Why not see a specialist when it comes to your teeth?
When it comes to having your teeth replaced with dental implants, consider specialists who have the expertise. Drs. Anthony Sallustio and Ashley Azizian have completed a combined 6 post graduate accredited specialty programs, have 25 years of experience and continually educate dentists on implant dentistry. Dr. Sallustio is one of the first specialists in central NJ to perform the All-on-4 procedure, completing hundreds of cases over the past 10 years. This treatment allows patients to replace teeth with dental implants in one visit.
• Please visit us online at Drasallustio.com
ANTHONY SALLUSTIO, D.D.S. & ASHLEY AZIZIAN, D.D.S. 1300 ALLENHURST AVE., OCEAN, NJ 07712 | 732.531.4046 | DRASALLUSTIO.COM | SPECIAL PROMOTION
|42GARMANY ROPESTHEKNOW Let andtoandfall,topiecesshowGarmanyyoutheyouneedstandoutthisfromjacketssweaterssneakersboots. Jacket, sweater, five-pocket pants, braided leather belt, suede boots and scarf by Loro Piana. ESSENTIALS FOR MEN
33 Broad Street Red Bank, charsteakhouse.com908.707.1777Raritan,777732.450.2427NJUS202NorthNJ Our innovative cuisine features the finest cuts of dry-aged beef and fish delivered fresh daily.  Mahogany walls and fireplaces create a truly authentic steakhouse environment in the heart of central Jersey. It's Rare To Find Something This Well Done Group rates are available for corporate and holiday functions. Contact our event planning department at 908.809.9081 or events@charsteakhouse.com READERS' CHOICE AWARDS 2022 MonmouthHEALTH&LIFE
|44GARMANY
Jacket, sweater, shirt, jeans, leather belt and boots by Brunello Cucinelli.
ESSENTIALS FOR MEN
ARE YOURPROTECTINGADEQUATELYYOUASSETS?
We help our clients protect their most valuable assets with appropriate coverage levels from high-end carriers, combined with the white-glove service and personal touch of a local agent. Enjoy peace of mind knowing you have the right protection should you need it.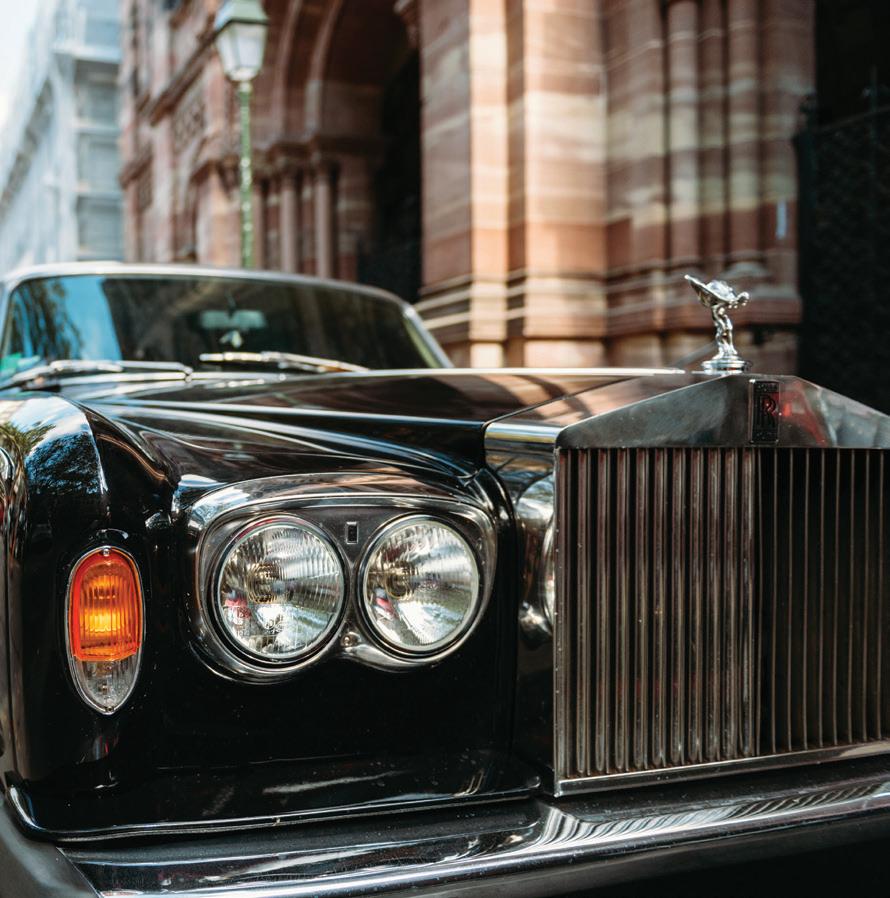 Get
the best of both worlds, with World. Call or email us today to learn more about adequately protecting your world. PROTECT VALUABLEYOURASSETS Jewelry and fine art Yachts and collector cars Memorabilia and collections Home Coastalcontentsproperties CONSIDER COVERAGESSPECIALIZED Family FullUmbrellaLiabilityprotectionreplacementfor water damage Large loss deductible waiver GET DISCOUNTS FOR RISK MITIGATION Home Centralgeneratorsfireandburglar alarms Water leak detection systems Gated yards and communities Guarded communities Jack Principal,CaseyBusiness Development Manager 718-370-8400 jcasey@worldinsurance.comx703 World Insurance Associates LLC 100 Wood Ave South, 4th Floor Iselin, NJ 0883 WWW.WORLDINSURANCE.COM
|46GARMANY
ESSENTIALS FOR MEN
Jacket by Monfrère, sport shirt by Tintoria Mattei, corduroy pants by Marco Pescarolo, braided belt by Garmany, boots by Gianvito Rossi.
Dr. Marc E. Gordon Specialist in Periodontics | Expertise in Dental Implants NJ Monthly, Top Periodontist | Monmouth Health & Life, Top Periodontist 1 Industrial Way West, Building C, Eatontown, NJ 07724 | 732.389.3400 3508 Route 9 South, Howell, NJ 07731 | 732.364.2025 drmgordon.com Beautiful Smiles SERVICES Same day Dental Implant Rehabilitation | Smile Enhancement Procedures | Recession Treatment Therapy for Gum Diseases | Second Opinions
|48GARMANY
Denim jacket by Monfrère, sweater by Harden, drawstring pants by White Sand, sneaker by Golden Goose.
ESSENTIALS FOR MEN
|50GARMANY
Like many actors of this caliber, Cumberbatch doesn't care much about the accolades, be they about his clothes or about his talent. But he's won an Emmy, a BAFTA (British Academy of Film and Television Arts) award and a few Critics' Choice Awards for his diverse body of work, and has even earned the coveted three-letter suffix C.B.E., or Commander of the Order of the British Empire, which was awarded to him by the late Queen Elizabeth II herself. (Fellow Brit talents like Ed Sheeran and Eddie Redmayne have received this honor too.)
This guy's authentic, and there's power in that. With decades ahead to turn in more performances that convey sincerity, vulnerability and conviction, Cumberbatch seems destined for continuing sartorial greatness too. And we'll be watching.
B.C.—Ben to his inner circle—was born and raised in London in what he's called a "privileged" life. His parents were both actors and his grandfather a member of London's high society, which means his family could afford the luxury of boarding school. Primary school, followed by drama courses at Victoria University of Manchester, is where Cumberbatch really delved into acting, leading to early roles on stage. By 2011 he was a bona fide thespian, having won the "triple crown" of London Theatre when he received the Olivier Award, the Evening Standard Award and the Critics' Circle Theatre Award for his work playing—on alternating nights—both Dr. Frankenstein and his creature in a stage rendition of Mary Shelley's Frankenstein
When the occasion calls for a dressier ensemble, Cumberbatch pulls out all the stops. One of the most iconic looks he's sported is the white suit he wore to the 2019 Met Gala. He accessorized his three-piece bespoke Labassa Woolfe fit with a Panama hat and a walking cane, for a total impression that encapsulates his style—and solidifies his spot as one of Hollywood's best-dressed men. "I've been quite a late developer on the clothes front," he once said, "but I've suddenly realized it is one of life's joys."
51FALL/WINTER2022|
The 46-year-old's star power rose exponentially in the States after a breakout role in 2014's The Imitation Game, where he played real-life mathematician Alan Turing, who led the effort that cracked the Nazis' codes during World War II. From 2010 to 2017, he also portrayed Sherlock Holmes in the BBC series Sherlock, a role that snagged him an Emmy in 2014.
Cumberbatch has been called an unexpected sex symbol. But didn't we all learn long ago that unexpectedness itself can be sexy? He's not the only quirky male star who's been dubbed "the thinking woman's crumpet," just the one whose bevy of female fans call themselves Cumberbabes—or, for the snarkier among them, Cumberbitches.
Distinctive as His Name
Other than being a father to his three sons with his wife, Sophie Hunter, Cumberbatch's greatest joy is undeniably acting. He's had a diverse body of work some actors could only dream of, playing spies, bad guys, historical figures and more. He's starred in a slew of critically acclaimed films, such as Atonement, War Horse, The Hobbit, Star Trek into Darkness and, of course, The Avengers franchise, in which he plays Doctor Strange. He was also nominated for an Academy Award during the 2022 awards season for his role as a cowboy in The Power of the Dog, considered one of his best performances to date.
On screen, on stage or on the red carpet, striking actor Benedict Cumberbatch makes a surefire impression.
navy, black and gray, tailored to perfection and flattering to no end. He gravitates toward traditional designers such as Tom Ford and Burberry. He often accessorizes suits and slim-fit chinos with skinny ties and narrow lapels, the occasional pocket square, as well as scarves, thick glasses and hats, regardless of the season. And as a true Brit, Cumberbatch loves a good outerwear moment, whether it's with a trench, a leather jacket, a waxed cotton overcoat or a simple blazer.
For red carpets, press interviews or a simple stroll around town, the dress code is irrelevant when Cumberbatch is on the guest list. He wears formal attire (or business casual, at the very least) almost everywhere, probably because he's got sense—well-tailored suits are what best suit him. A lanky 6 feet tall, Cumberbatch has a collection of suits in dark, neutral colors like
LEADING MAN
You know that British star with the crazy name and the narrow, vaguely surprised-looking face? Well, have a heart. You'd look startled too if you were born a Cumberbatch and someone named you Benedict. His marquee-busting, six-syllable moniker has all the silken grace of an overloaded dump truck on a rustic country bridge—yet he wears it triumphantly. (He wears clothes pretty well too.) This versatile performer is an original, and one thing he needn't fear is that we'll get him mixed up with all the other Benedict Timothy Carlton Cumberbatches.
British actor Benedict Cumberbatch has earned accolades for his on-screen and stage performances—he's won an Emmy, Critics' Choice and Critics' Circle Theatre awards, among others—but he truly turns heads with his striking good looks and classic fashion choices like waxed cotton overcoats and dark tailored suits.
Ferrari once told the auto world that a sport utility vehicle did not belong in its lineup alongside uber-fast and super-stylish sports cars. That notion, however, turned out to be a misfire—one of very few that the Italian car maker has made in its storied 83-year history—as consumers quickly flocked to Lamborghini, Porsche and other competitors when they debuted SUVs. So Ferrari listened and for this fall has unveiled the Purosangue, a familyfriendly SUV that's every bit worthy of the company's prancing horse badge.
|52GARMANY
The famed Italian automaker's first SUV is a surefire hit for soccer moms and Sunday speed demons alike.
A FAMILY-FRIENDLY FERRARI
AUTO
It's a true four-seater with front and rear doors—unlike the brand's GTC4Lusso, which had two doors and an extra row of seating—and is equipped with a naturally aspired V-12 engine similar to the one mounted in front of Ferrari's iconic 812 GTS. That's plenty of space and giddy-up to transport soccer players and their gear, haul groceries or cruise the open road—just as Enzo Ferrari envisioned decades ago when he founded his company. Estimated starting price: $350,000.
•future.ThePurosangue
Ferrari's all-wheel drive system, which the company introduced to its cars about 10 years ago.
• Safety comes first for family vehicles, and the Purosangue comes standard with features like auto emergency braking with pedestrian detection, lane-departure warning with lane-keeping assist and adaptive cruise control.
• A driver-focused interior layout includes a 16-inch digital display in the gauge cluster, a 9-inch touch-screen infotainment system with navigation and luxury comfort features such as leather and carbon-fiber trim.
53FALL/WINTER2022|
comes with
• Unlike competitors from Lamborghini and Porsche, which come with V-8 engines, Ferrari outfitted the Purosangue with a powerful V-12 under the hood (expect a new front mid-engine design). The Purosangue may score low on fuel economy (V-12s require more gas than smaller engines), but Ferrari engineers expect to produce a V-8 version as well as a hybrid electric in the
• Though it probably can't follow the most rugged SUVs up a mountain, the Purosangue is equipped with a height-adjustable adaptive suspension system. This gives it better stability on and off-road and a higher ground clearance than a typical Ferrari.
screen a
Wonders that never cease
are seven other
TV or
By Darius Amos
While you're on this planet, check out seven of Mother Nature's most spectacular shows.
|54GARMANY
We're always fascinated by feats of human engineering, from skyscrapers to suspension bridges. But when it comes to making a stunning impression, our species' creations still play second fiddle to the most dramatic scenes nature has to offer. Take Niagara Falls and the Grand Canyon, for instance. Seeing images of them on the printed page and the computer thousand times doesn't prevent that gulp of awed surprise when you first actually glimpse them. Here, from around the world, sights you simply must experience:
TRAVEL
AURORA BOREALIS, ICELAND.
55FALL/WINTER2022|
On rare occasions, the awe-inspiring aurora borealis (aka Northern Lights) can be seen in the lower 48 by lucky northern Minnesotans, Michiganders, Wisconsinites and the like who are in the right place at the right time. But to catch a consistent glimpse of this now-my-life-is-complete sight, a trip to Iceland is in order. In the land of fire and ice, the aurora—caused when electrically charged particles from the sun collide with Earth's magnetic field, typically near the North and South poles—is almost always visible during a dark and clear night. That's because light pollution is minimal in Iceland, located on the southern edge of the Arctic Circle. Peak viewing season is September through March, when nights are longest. Just be sure to check lunar schedules if you're planning a trip to Reykjavik or Hella (which has an aurora alert service and outdoor hot tubs), as a full moon, while beautiful, can light up the night and spoil your aurora borealis moment.
Somewhere over the rainbow, there's a land that you may never have heard of: Colombia's Serrania De La Macarena National Park. The isolated mountain range here is on the boundaries that separate three distinct ecosystems: the Andes, the Eastern Llanos and the Amazon rainforest. And between those environments is Cano Cristales, a river whose name translates to "crystal channel." But this isn't a typical crystal-clear body of water—visitors over the years have declared it "the most beautiful river in the world." It earns that title and its "river of five colors" nickname thanks to the black, blue, green, red and yellow aquatic plants (not algae) that grow along the riverbed from the end of July through November. Conditions must also be right to see the show: Water must be high enough for the plants to thrive but not so high that you can't see the riverbed. In addition, bright sunlight is needed to reflect the colors. Getting there isn't a walk in the park either. Travelers will likely have to fly into central Colombia, charter a plane to La Macarena then hire a guide to take them to the park. Start packing, because this once-in-a-lifetime sight shouldn't be missed.
THE GREAT MIGRATION, KENYA AND TANZANIA.
There's nothing ordinary about an African safari—for Westerners, catching a glimpse of lions, cheetahs, hyenas, rhinos and elephants in their natural habitat is always a thrill. But one event truly exceeds extraordinary: the migration of wildebeests from the Serengeti in Tanzania to the Masai Mara Reserve in Kenya. More than 1 million wildebeests—and an equal number of zebras and other animals—are guided by their primal instincts toward the greener pastures that follow the region's rain patterns. Though the weekslong journey occurs several times a year, the most spectacular herds migrate from the northern edge of the Serengeti to Masai Mara in late summer. Their trek, best seen with experienced drivers and guides, goes over dusty game trails that create National Geographic-worthy images as well as two rivers, the Mara and the Talek. Camera-ready tourists stationed at the waterways are warned of the dangers posed by the wildebeest stampede as well as those that await the wildebeests themselves as they cross the crocodile-infested waters.
|56GARMANY
RIVER OF FIVE COLORS, COLOMBIA.
TRAVEL
Once described by famed naturalist, conservationist and writer John Muir as the "grandest of all the special temples of nature," California's Yosemite National Park is home to its own list of wonders. The land serves as Earth's bridge to the divine, highlighted by ancient sequoia trees that almost touch the heavens and granite cliffs like El Capitan and Half Dome that are so artfully carved they would make Michelangelo or Canova swoon. Visitors—the park gets around 4 million annually—also seek out Yosemite's waterfalls, some of which are among the tallest in the country. Bridalveil Falls, located across El Capitan, is one of the most famous, but the smaller Horsetail Fall on the eastern edge of El Capitan may be the most special. It's an ephemeral waterfall, usually flowing during winter months. And on certain evenings when conditions are perfect, the falling water will appear orange when it's backlit by the sunset. The phenomenon is called Yosemite's natural firefall, terminology that differentiates it from a former manmade tourist attraction where a bonfire was pushed off the edge of nearby Glacier Point.
YOSEMITE FIREFALL, UNITED STATES.
57FALL/WINTER2022|
|58GARMANY
BIOLUMINESCENT SHORES, THE MALDIVES.
CHRISTMAS ISLAND CRAB MIGRATION, AUSTRALIA.
Isn't it only natural that there be a surprise in a place named for Christmas? An Australian territory in the Indian Ocean, the island is an unassuming wonderland that features pristine, deserted beaches, blessed with rare birds and filled with cultural festivals and culinary delights. But despite all the activity and R&R that happen here, aquatic adventures and marine life always take center stage, especially after the first rainfall of the wet season (October through January) when the migration of the Christmas Island red crab begins. Though not as Earth-moving as the Great Migration, the sudden relocation of bright red crabs from the forest to the ocean is pretty epic.
The Republic of Maldives is a group of islands located in the Indian Ocean off the southwest coasts of India and Sri Lanka, and it's a bucket-list destination for longtime jet-setters and those who dare to dream. And what's not to love? Though tourism is on the rise, the exotic islands are still relatively private and secluded, so you can enjoy paradise in peace. And paradise includes delicious cuisine, luxurious accommodations and breathtaking beaches. But a natural, underwater occurrence is perhaps the Maldives' most famous attraction. The beaches of the 1,000+ islands, particularly Vaadhoo Island, are blanketed with microorganisms that can glow for up to one to two minutes at a time when they come in contact with the water's surface. Scientifically speaking, the bioluminescent creatures contain a compound called luciferin, which, when exposed to oxygen, causes a chemical reaction that emits the bright blue glow. This aquatic light show is best viewed from June to October, when temperatures are warmer, and Vaadhoo is accessible by boat and ferry from Malé, the capital of the Maldives.
For as long as 18 days, streams of red crabs can be seen leaving the wooded areas, climbing down cliff faces and crawling around obstacles on their way to the coast to breed and release eggs into the ocean. The annual event draws so many tourists that the local government installed crab road crossings, tunnels and safety walls to ensure the crustaceans a safe passage to the sea.
RAINBOW MOUNTAINS, CHINA.
59FALL/WINTER2022|
TRAVEL
Chinese media call the formations of Zhangye National Geopark one of the country's most beautiful landforms, and for good reason: The landscape is as complex as the layers of the Grand Canyon, as mysterious as the four vortexes in Sedona, Arizona—and as mouthwatering as fresh-baked rainbow cookies. Like many national parks, Zhangye Danxia (as it's known locally) is equipped with boardwalks and access roads to aid exploration of the natural towers, pillars and ravines, but most of the two to three million annual visitors go to see the colors and patterns. And unlike the aforementioned cookies, the Technicolor striations of the mountains are all natural: They're the result of centuries of tectonic shifts, climate changes and the erosion of red sedimentary rock beds.
ShowtimeIt's |60GARMANY
Photography by Daniel Springston Photographed on location at Count Basie Center for the Arts, Red Bank All jewelry and watches provided by Leonardo Jewelers, Red Bank
TAKE CENTER STAGE WITH THE SEASON'S LATEST AND GREATEST LOOKS FROM GARMANY.
On her: dress by Zimmermann, shoes by Christian Louboutin. On him: jacket, sweater, shirt, pants, boots and scarf by Brunello Cucinelli.
61FALL/WINTER2022|
|62GARMANY
This page: sportcoat, shirt and pocket square by Kiton, sweater by Loro Piana, pants by Jacob Cohen. Opposite page: dress by Ulla Johnson.
63FALL/WINTER2022|
|64GARMANY
This page: shirt jacket and shirt by Maurizio Baldassari, pants by PT Torino, boots by Gianvito Rossi. Opposite page: blazer, blouse and pants by Dorothee Schumacher, shoes by Manolo Blahnik.
65FALL/WINTER2022|
This page: coat by Isaia, sweater by Harden, pants by Jacob Cohen, shoes by Christian Louboutin. Opposite page: sweater by IRO, shirt by ATM, pants by Crush, sneakers by Golden Goose.
|66GARMANY
67FALL/WINTER2022|
This page: dress by A.L.C., shoes by Jimmy Choo. Opposite page: sportcoat and shirt by Etro, pocket square by Paolo Albizzati, pants by Monfrère, shoes and belt by Christian Louboutin.
|68GARMANY
69FALL/WINTER2022|
|70GARMANY
Opposite page: sweater and skirt by Ulla Johnson, boots by Jimmy Choo.
71FALL/WINTER2022|
This page: vest by Maurizio Baldassari, sweater by Fedeli, shirt by Tintoria Mattei, pants by Gardeur, sneakers by Golden Goose.
|72GARMANY
73FALL/WINTER2022|
This page, on her: dress by Jonathan Simkhai, shoes by Gianvito Rossi. On him: suit by Sartorio, shirt by Luigi Borelli, tie by Paolo Albizzati, shoes by DiBianco. Opposite page: sweater by Harden, T-shirt by Good Man Brand, pants by White Sand, sneakers by Common Projects.
cutspaperART
"I draw and paint with paper instead of on it." That's artist Yulia Brodskaya's simple summary of the work she does, in which she manipulates paper of different cuts, colors, sizes and textures to create one-of-akind, three-dimensional pieces infused with life and emotion.
On the following pages you'll see samples of Brodskaya's vast portfolio, from flower designs (which she finds therapeutic to create) to intense portraits that depict emotion as a traditional painting would, but with the added quality of a third dimension. Is this what they mean by looking good on paper?
But the works this Russian-born UK resident creates are hardly simple; they're intricate and detailed, executed with her own constantly evolving techniques that require precision, not to mention days' (or sometimes weeks') worth of hard work and attention. She's one of the leading practitioners of the art of quilling (also known as paper filigree), which dates back to Renaissance France and Italy and 18th-century England and lately has enjoyed a burst of new popularity. But Brodskaya has made her own version of quilling something new and thrilling— paper creations of hers are now owned by the San Francisco Museum of Modern Art, the Country Music Association and Oprah Winfrey.
The 39-year-old was trained as a graphic designer, but for over a decade has been a highly regarded paper artist. "For these 'drawn' pieces, I follow a pencil line that I previously sketched on a background with bent or shaped segments of card or heavy paper, which I glue on top, thus creating a 3D interpretation of a line," she explains. About eight years ago she mastered her "painting" technique; she says it "imitates brushstrokes with tightly packed strips of paper, achieved by combining different color strips in a method similar to mixing paints on a palette." This approach has become Brodskaya's specialty: She's written a book on the topic called Painting With Paper: Painting on the Edge, and even launched her own mobile game, "Paper Mingle."
|74GARMANY
The colorful pieces created by artist Yulia elementbeautycombineBrodskayaintricatewithanofsurprise.
75FALL/WINTER2022|
The "Seeing" portrait is the largest and most complex one artist Yulia Brodskaya has ever worked on, and it's one of her favorites. "I stumbled upon this amazing photo of a woman waiting for the rain to stop; there was something special in that woman's eyes," she says. "I tried my absolute best to convey that inner light in my paper interpretation."
|76GARMANY
This page: Whenever the artist needs a respite from papering detailed and intricate human faces, she creates flower designs such as "Poppy." "They help me to recharge and get ready for more intense projects such as portraits," she says. Opposite: Brodskaya's early portraits are of elderly people because she originally thought the edge-glued paper technique would only work for wrinkled, weathered skin. "LovesDoves" is inspired by an older gentleman feeding pigeons in Paris.
77FALL/WINTER2022|
This page: Sometimes it's the materials that guide the artist's creation, and that is the case with "Peacock Blast." Brodskaya made these textural circle elements using crimpled strips of cards. Opposite: "Girl With Peacock Earrings" was the first portrait Brodskaya completed that depicts a young face. Of her signature "painting" technique she says: "You see the 3D paper 'brushstrokes' laid in an impressionist manner."
|78GARMANY
79FALL/WINTER2022|
Much as a moderately intense workout does, a dip in the infrared sauna will undoubtedly bump up your heart rate, which means it could help alleviate symptoms of heart issues by improving blood flow. This cardiac output helps burn calories too, potentially assisting in weight loss; a 30-minute session can burn up to 300 calories. Infrared rays also penetrate joints, tissue and muscles, possibly relieving pain and even speeding up recovery time after an injury. It also has the effects of an anti-aging facial; heat opens your pores to remove dirt and also stimulates collagen production, which can help reduce the appearance of fine lines and wrinkles.
Feel the Heat
Infrared sauna is a relatively new phenomenon in wellness, though it's been used for decades in the medical world to treat autoimmune disorders. "No harmful effects have been reported," says the Mayo Clinic, adding that some studies have shown benefits in the treatment of long-lasting health problems, but that more research is needed. A treatment won't turn you into an A-lister like Lady Gaga, Zac Efron or Gwyneth Paltrow, but hey—for what it's worth, you'll be keeping these celebs company. "It's a real gift to myself," Paltrow says of the treatment.
and schvitzing. Thus for people who have difficulty handling high heat—or simply prefer to avoid it—infrared sauna may be a better option. (Always check with your doctor, though, just in case.)
Unlike the conventional sauna you may hop into after a swim or a workout, an infrared sauna heats up your body, not the room around you. The infrared light, which we can't see but which feels hot to the touch, filters through the skin and muscle cells, releasing toxins in your body via sweat. An infrared sauna has the benefits of natural sunlight without harsh ultraviolet rays that damage your skin.
Increasingly, the secret is out—infrared spas are cropping up all over the country. The Red Effect franchise has locations in the Midwest and California; Chill Space NYC has various infrared sauna rooms and packages to fit your preference; or try the "Sauna Valley" at Spa Castle in Dallas, which boasts 10 luxurious sauna rooms, including the Far Infrared Sauna room and the Infrared Zone with lounge chairs.
FITNESS
Each infrared sauna session promotes relaxation too, so don't be surprised if you fall asleep while you're in there. And speaking of sleep, improved slumber is one of the benefits claimed for the treatments. Sweet dreams!
Experts recommend three to four sessions a week for optimal results. Pricing varies based on where you live, but expect to pay about $70 per session on the higher end. You can make the infrared sauna the main event, or have it be the intro or windup to your workout routine—taking a dip before exercise will help your muscles warm up more quickly; doing so afterward can help alleviate muscle tightness and help prevent inflammation andAlternatively,pain. or to supplement your sessions, you can build your own infrared sauna at home or purchase an infrared sauna blanket online (like the ones from HigherDOSE or HEALIX) for $400 to $500. A blanket allows you to cocoon yourself in a sleeping bag-like contraption; you literally won't have to leave your comfy spot on the couch to reap the benefits.
As a sweat-promoting sauna, infrared is moderate—but as a trend it's hot. By Haley Longman
Because its temps are slightly lower, at 100 to 120 degrees Fahrenheit, than the 160-ish of traditional saunas, you'll leave feeling glowy and flushed, not musty
Sometimes you don't even need to be upright to work up a sweat. Take, for example, an infrared sauna treatment, which can mimic some of the benefits of a much more exhausting cardio workout. It's something healthy you can actually take lying down.
|80GARMANY You can't see infrared light, but you can see its positive effects on your health. Infrared saunas are used to safely heat muscle and skin cells, releasing toxins in your body via sweat. They are relatively new to the wellness world, but have been used for decades in the medical field to treat autoimmune disorders.
TheBASIE.org COUNT BASIE CENTER FOR THE ARTS 99 MONMOUTH STREET • RED BANK, NJ 07701 BOX OFFICE: 732.842.9000 For tickets, performing arts classes, music lessons, cinema showtimes + more, visit
|82GARMANY
Imagine the commute it could enable, free of traffic jams and without a single red light. Parking hassles? Pshaw! The drone would navigate the city from rooftop to rooftop with the powers of vertical takeoff and landing (VTOL). Gas misery would also be a quaint memory, as the drone is all-electric, with a GM Ultium battery system and 90-kilowatt hour motor. Air-toground and air-to-air communication would mean you're never out of touch.
PURSUITS
Sporting a sleek, futuristic design, this Cadillac drone would enable rapid treks through the city—even at rush hour.
presentation by CEO Mary Barra. But while it's only a vision today, it shows what Cadillac's maker has on its mind.
The personal travel drone from America's biggest automaker isn't yet being mass-produced, but already it has a name to live up to. By Donna Rolando
A Flying Cadillac?
General Motors has kept Cadillac's penchant for luxury and given it wings. The epitome of sleek, this single-passenger drone is completely autonomous, with helicopter-like landing prowess. The ultra-lightweight design in stealth black features four sets of rotors at varying heights and a cabin with at least one bucket seat—since you can't start or finish spelling "Cadillac" without that "c" for comfort. GM's first venture into aeromobility, this baby is streamlined and futuristic to the max, with bonus panoramic views.
The Federal Aviation Administration says limited air taxi services may be feasible by 2023. So why not Cadillac? The name evokes adventure and luxury. The French explorer Antoine de la Mothe Cadillac established in 1701 the settlement that became Detroit. And the car brand Cadillac is known for innovation, starting with the interchangeable parts that led to the mass production of automobiles. It isn't time to buy a Cadillac drone just yet. But keep your eyes on the sky.
But before you rush to the showroom, know this: GM's Cadillac drone isn't yet available for purchase. The company whetted America's appetite by revealing the concept at the 2021 virtual Consumer Electronics Show as part of a keynote
Of course, GM isn't alone in exploring the aerial taxi idea. Others like Aston Martin and Hyundai are also looking to the sky and the urban air mobility sector, which Morgan Stanley says could be a $15 trillion market by 2040.
"We are preparing for a world where advances in electric and autonomous technology make personal air travel possible," says Michael Simcoe, GM's global design chief, in the online publication TechCrunch . "It is a concept design for the moment when time is of the essence and convenience is everything."
Located and working in the Red Bank, surrounding Two River, and greater Monmouth area, I'm familiar with the local marketplace, amenities, and unique personality of the region. With 20 years in the home financing business, it would be my privilege to assist you at every stage of the homebuying process.
Like many things of value, your financial picture is complex, with lots of moving parts. Whether you're ready to buy a new home with a larger garage for your treasures, purchase a vacation getaway in your favorite secret spot, or refinance an existing home, I'm ready to help you reach your goals.
Information is accurate as of date of printing and is subject to change without notice. Wells Fargo Home Mortgage is a division Wells Fargo Bank, N.A. © 2022 Wells Fargo Bank, N.A. NMLSR ID 399801. AS5622679 Expires 08/2023
Let's connect. Mark Zacharczyk, Private Mortgage Banker 732-754-0056 | www.loansbymarkz.commarkz@wellsfargo.com | NMLSR ID 142609 Where knowledge
As a Private Mortgage Banking customer, you'll have access to a dedicated team ready to assist you, from consultation to closing and beyond. Together, we can bring your homeownership plans to life. meets
experience
I think of this as the secret Switzerland, the ski areas that the Swiss take their families to, the resorts that friends in Geneva and Zurich head to when they want deep powder and no crowds, seeking prices for lodging and dining that are a far cry from nearby and far tonier Swiss resorts like Verbier, Crans-Montana and that all-time classic, Zermatt. It so happens that all of those resorts are also here in the Valais, the canton where the Val d'Anniviers is found, but the latter is a different beast altogether.
By Everett Potter
This is the sublime side of Swiss skiing. You come to Grimentz if you're an expert skier or rider because so much of the off-piste terrain can be accessed by the lifts. There is a good variety of such terrain, from tree skiing lower down to a true bowl. Yet if you're traveling with skiers of lesser ability, there are beginner and intermediate runs that are accessible from the Bendolla ski area, a major advantage when you want to meet up at the end of a few laps. The Bendolla gondola, from the base area to the main resort area, offers access to tree runs, a godsend on those flat light days. There's a total of 115 kilometers of pistes in Grimentz, connected by 21 lifts. The views of the Rhône Valley are a delightful bonus.
Zinal is known for its venerable chalets and vintage mazots. It has a few hotels and auberges, but the village
has also witnessed newer high-rise buildings and a spate of chalet-condos. The pick of the accommodations here is the Swisspeak Resort Zinal. Comprising six minimalist wooden buildings, it has apartments of varying sizes, all done in a modern Swiss chalet style.
Grimentz sits at about 5,200 feet in Val d'Anniviers, which is an offshoot of the Rhône Valley. It's overlooked by the jagged peaks of the mountain known as the Becs de Bosson. This French-speaking part of the Valais lies south of Sierre, and while there are groomed runs, it's especially noteworthy for its backcountry skiing.
The smaller hamlets have their delights as well. My favorite hotel in the region is in St-Luc, the Bella Tola, which was built in 1859 on the foundation of a Roman villa. This stuccoed mountain hotel has painted ceilings, wooden paneling, antiques and historic rooms that have been gracefully modernized, a remnant of the grand hotels that once could be found throughout Switzerland.
Grimentz has the look and feel of a traditional Swiss mountain farming town, and that's a huge part of its charm. There are mountain huts called mazots that were historically used to store grain. Built of larch wood, they are blackened by centuries of sunshine and date back as far as the 12th century in some cases. There are also venerable chalets and newer chalets mixed in, the latter constructed according to strict guidelines to blend in.
Val d'Anniviers is an isolated, 15-mile-long valley encircled by 4,000-meter peaks and accessed by vertigoinducing roads. There are six resorts here—Grimentz-St Jean and Zinal are the largest, and then there's St-Luc Chandolin, Vercorin and Vissoie—and I'll wager you've never heard of any of them before.
I have been skiing in Switzerland for decades, visiting classic resorts like Zermatt, which is dominated by the imposing presence of the Matterhorn and welcomes an international mix of skiers and riders. I've skied the glittering slopes around Gstaad, which attracts some of the most moneyed skiers in the world. It's outflanked only by St. Moritz, which is even flashier and wealthier, a place where Dolce & Gabbana and Prada are paraded après ski. I've also spent time in smaller, homier resorts like Villars, Leysin and Les Diablerets, which are French-accented and charming and have a loyal British clientele who love the fact that these slopes are only an hour from Geneva's airport.
quiet. Grimentz and its siblings are not for the nonstop party crowd. They exist for those who really want to ski and enjoy old-fashioned Swiss mountain hospitality. Those in the know come for the powder, which is legendary and can remain for several days, unlike at larger resorts, where it is summarily skied off within a few hours. Remarkably, these areas are just two hours by car from Geneva. That's easy enough now that all COVID entry requirements have been lifted for Switzerland.
You don't come to Val d'Anniviers for cutting-edge chefs and menus. The fare adheres to the tried and true mountain food that has kept Swiss skiers happily sated for more than a century. In Grimentz, the Becs de Bosson restaurant offers traditional alpine cuisine— think fondue, raclette, gnocchi and roast pork and veal dishes—while Chez Florioz is where to try Bündnerfleisch (air-dried beef), an extensive Swiss wine selection and even Alsatian-style tartes flambees.
THE SWITZERLANDSECRET LIFE
Yet I had never discovered one of the sweetest spots of Swiss skiing until I chanced upon the resorts in the Val d'Anniviers, a place where alpine powder meets oldfashioned Swiss villages. A Swiss friend suggested these slopes, which have plenty of challenges but a delightful lack of the kind of international Bogner-wearing ski crowd one finds at a typical well-heeled resort.
Clockwise from top: Val d'Anniviers boasts some of the highest skiing in Switzerland; several small hamlets are home to mountain hotels, fine dining and, of course, many trails for skiing; after a long day on the slopes, refuel with a quick meal like raclette; sledding is just as fun and exciting as skiing in the Swiss Alps; for a different kind of adventure, explore one of many ice caves in the region. THE SPORTING
What you won't find are packs of Euro glitterati here for partying and aggressive Instagramming, dancing on tables après ski or a competition among Michelinstarred restaurants offering tony fare at astronomical prices. If you're in search of those elements, head to Zermatt, Crans-Montana or Verbier. If you come to Val d'Anniviers, it's because you're seeking the essence of the Swiss ski experience.
Swiss skiers in the know consider Val d'Anniviers the place to go—not for chic ski crowds, but for skiing.
Grimentz was connected to Zinal by the Sorebois cable car in 2013. That gave skiers an easy way to access about 43 kilometers of challenging red runs in Zinal, as well as a selection of blue and black runs. It also provided access to some of the best backcountry terrain in Switzerland. On the return back to Grimentz, I skied the Chamois run, a favorite of experts, where you can test your mettle on 1,326 meters of vertical that can humble all but the best skiers. Let's just say I was humbled. Equally compelling was an off-piste run to Vercorin.
|84GARMANY
Lift lines are rare, and after dark the villages are pretty
If you're looking for further challenges in the snow, Grimentz is one of the few resorts in the world that offers guided snowshoe hikes into the ice caves of a glacier, in this case the Zinal glacier. This five-hour walk with mountain guides is a memorable excursion, though you may prefer less rigorous Swiss activities such as good old-fashioned tobogganing.
In Chandolin, a good bet for a hotel with a wellness center is the Chandolin Boutique Hotel, considered one of the country's best mountain hostelries. I had a memorable massage here following a day of leg-pounding runs down the slopes. Aesthetically, it helps that the village is long on charm and tranquility—it's one of the highest inhabited places in the Alps.
ESCARGOT,FRANCE.Thebrinytasteof
By Darius Amos
Eight of the world's must-try delicacies will take you out of your comfort zone—and into a new culinary adventure.
Taste if you dare
scallops is difficult for many diners to pass up, and most will happily pull mussels from their shell and slurp oysters topped with a little horseradish or cocktail sauce for a delicious appetizer. But what is it about a snail, another shell-toting-animal-slash-French delicacy, that makes some people squirm?
The three main species of snails—the garden snail, the land snail and the Burgundy snail—are part of the mollusca phylum, like scallops and oysters. In preparation, snails are often removed from their shells, dried, cooked in a broth, then placed back into their shells and slathered in something tasty (garlic butter, for instance). So why are people turned off? Molluscophobia, the fear of small and slimy creatures, drives some of the disdain, as does the at first unfamiliar texture. But if you can remember that escargot is meaty like a clam or shrimp and takes on the flavor of the broth or sauce in which it's cooked, you won't have a problem eating one.
To truly experience a different culture is to eat like the locals, and that can involve a larger leap than, say, a New Yorker braving a Chicago deep-dish pizza. Sometimes the cherished treats of another land sound to us—let's face it—gross. Rotting shark in Greenland, fertilized duck embryo in the Philippines—just the thought of these tastes and textures may make us uncomfortable, but in their home countries they're favorites. On these pages are a kind of United Nations of acquired tastes, eight dishes from around the world (some more daring than others) that cosmopolitan folk ought not to denounce without trying. Anthony Bourdain would be proud.
FOOD
|86GARMANY
isn't for the faint of heart, consuming an actual heart (of a sheep) is probably out of the question. But those who dare try haggis are doing just that—this national dish of Scotland is made of mutton offal, organ meats such as heart, lungs and liver, as well as onion, oatmeal, spices and stock. The ingredients are mixed into a grayish pudding that's crammed into a round natural sausage casing. When it's time to eat, haggis can be boiled or steamed, then served as an open crumble of meat with a side of potatoes and rutabaga. When fried, haggis can be sliced and eaten as part of a filling breakfast. You're not wrong to think that it's similar to blood sausage, but the main difference is that haggis actually tastes like meat. Extra spices, pepper and fat give it more flavor and help cut down on any metallic aftertaste. In fact, a recent poll conducted by The National, a Scottish daily newspaper, revealed that haggis is the most hated food in the U.K. despite most respondents' never having tried it. Our logical tip: If you want to keep hating it, don't try it.
87FALL/WINTER2022|
BLOOD ManyENGLAND.SAUSAGE,carnivoresloveamedium-rare
the perfect shade of pink in the middle with juices and runoff a mix of red and brown. We desire trace evidence of blood when we cut into a filet mignon or ribeye, but what about skipping the meat altogether? Unlike sausage, which is made of ground meat and seasonings, blood sausage boasts a main ingredient that's, well, blood. In most cases, it's the blood of pig or sheep that's been cooked, mixed with fillers and stuffed inside a natural casing (read: animal intestines) until the liquid is thick enough to harden when it dries. Fillers include fat, bread, barley, rice and buckwheat. It's more commonly known as blood pudding in the United Kingdom and Ireland and is part of a traditional breakfast. It can be eaten cold, grilled, fried or boiled and, as part of an English breakfast, is served sliced with traditional sausage, bacon, baked beans, tomatoes, mushrooms and toast. If you're thinking of trying blood sausage for the first time, prepare yourself for a slightly savory, slightly sweet meat with a metallic aftertaste. And despite its name, it doesn't seem "bloody"—it has a creamy texture and gets crispy when browned in fat.
WhenSPAIN.ANGULA,dressed with chili peppers, herbs and olive oil, a serving of angulas may look like your favorite pasta or noodle dish. Oh, how looks can be deceiving! Angulas are baby Atlantic eels, and they're among the most popular seafood delicacies in Spain. They're much unlike unagi, the eel roll you may have had the courage to try at your local sushi restaurant—that version is a small sliver of fresh-water eel wrapped with avocado and rice and smothered in a sweetened soy sauce. When you eat angulas, you're stuffing forkfuls of 3-inch-long, worm-like fish into your mouth. Think of it like eating spaghetti, except that each spaghetti strand doesn't have a pair of little black eyes staring back at you. True, angulas don't have much flavor on their own. So what makes them worthy of a bucket list? They're scarce, for one thing. As overfishing once decimated the sardine industry, it has had the same impact on angulas, driving up the price of the baby eels. Angulas can be canned and jarred and packed in salt and oil, and they can cost as much as $500 a pound (beware of imitation angula). Toss angulas with spicy olive oil and chilis and serve with bread—and get past the idea that you're eating crunchy eels—to determine if they're worth the price.
steak, meat
IfSCOTLAND.HAGGIS,eatingbloodsausage
TheJAPAN.BASASHI,ideaofeating
WeUKRAINE.SALO,havealove-hate
raw fish once perplexed Americans, but that's so 1970s. These days you may even have a weekly sushi night with family and friends when you order your favorite pieces of sashimi. Ah, but Japanese cuisine is more than fresh tuna and salmon—and it goes beyond steak tartare as well. In select kitchens on the island of Kyushu, you'll find basashi, the name given to raw horse meat. This red meat is common in many cultures around the world and is revered for its minerals and sweetness. And in Japan, you can get it as fresh as can be. Good horse sashimi is thinly sliced and usually divided into three categories: lean, fatty and something in between. You'll pay a premium price for the fatty stuff, just like tuna. It looks like the fish too, so it comes as no surprise that one eats basashi the same way: dipped in soy sauce with a side of—you guessed it—horseradish. It's usually served near frozen because the cold temperature keeps certain bacteria at bay and fosters a taste similar to venison.
OnSOUTHBEONDEGI,KOREA.thestreetsofSeoul,
people enjoy cups of beondegi, which look like large coffee beans and, when cooking, sound like steaming veggies. Alas, this snack food served in paper cups and eaten with a toothpick is silkworm pupae that's been boiled or steamed. Market vendors cook them in large pots over an open flame and toss on salt and spices to add flavor to the chewy outer shell as well as the soft and juicy insides. (Careful, the hot juices can squirt!) Prefer your insects sweet? Beondegi is available in candied versions too. Bugs are known to be low fat and high in protein, but we admit that for Westerners, the idea may take some getting used to.
relationship with fat. Food tastes better when we cook with it, but eating a lot of it (some kinds, anyway) doesn't do our bodies good in the long run. So going out of your way to chow down on salo—slabs of salted pig fat—may seem a questionable move. But Ukraine's national fatty food is having its moment thanks to a worldwide foodie craze for all things lard. And salo is in the middle of it—Ukraine even holds two annual festivals dedicated to these thick chunks. It's made when the pork rind is cured with salt then chilled in a refrigerator or frozen for months. When you have a hankering, snack on a few frozen pieces or spread some like butter on bread with garlic, onion and pickles. Chase it with a shot of vodka to indulge like a Ukrainian. Some restaurants in Kiev, Ukraine's capital, even smother salo with chocolate and caramel and serve it as a dessert. Those concerned about calories should limit the amount of salo they consume, but need not avoid it completely. Moderation is key, especially for this 770-calorie-per-serving (3.5 oz.) treat. It's nice to have a different reason to ponder Ukraine—even a fattening one.
89FALL/WINTER2022|
CHICKEN FEET, FromCHINA.legsand
FOOD
wings to breasts and livers, nearly every part of a chicken is edible—even its feet. The issue, at least in America, is that chicken feet aren't as palatable as the animal's meatier parts sold in supermarkets and as entrées at restaurants. Though chicken feet and chicken paws (the foot without a portion of the leg) can be found at select markets and eateries in the States, they're quite commonly sold across Europe and Asia—in China, for instance. In fact, chicken feet are a classic Cantonese delicacy often cooked with a fermented black bean sauce that is utterly delicious. The gelatinous texture, however, is something that takes getting used to, particularly if you're accustomed to eating the bird's white or dark meat. Those wanting to get all the benefits, such as the abundance of skin-healthy collagen, without eating a chicken foot may cook down the soft bones, cartilage, tendons and skin to make rich stock and bone broths.
Full service, old fashioned butcher shop and meat market located in the heart of downtown Red Bank. 112 Monmouth Street • Red Bank, NJ 732.741.5292 MonmouthMeats.com SERVING THE COMMUNITY FOR OVER 50 YEARS #MONMOUTHMEATS READERS' CHOICE AWARDS 2022 MonmouthHEALTH&LIFE HOME OF THE TOMAHAWK STEAKS, WAGYU AND A-5 JAPANESE KOBE
NAVIGATING A CLEAR PATH FOR OUR CLIENTS NAVIGATING A CLEAR PATH FOR OUR CLIENTS THAN 90 YEARS
ANSELLGRIMM.COM PRINCETON, NJ | WOODLAND PARK, NJ | OCEAN TOWNSHIP, NJ | NEWTOWN, PA | WHITE PLAINS, NY
FOR MORE
|92 GARMANY SPIRITS
This smooth, subtly fruity brandy, after a wine-growing region in France famously distilled twice, has long nected with the good life. It's often in pop culture as the preferred sip haired business execs—and of the stars in the hip-hop world. But now dust of the pandemic has mostly pecially in the U.S., new generations sure seekers are emerging, and cognac been the drink of choice for their lifestyle. While some of its appeal from at-home bars, where folks ing during the global health crisis sipped cognac straight or shook sidecar, much of the spirit's recent has been triggered by the interest mixologists. For instance, Sazerac, New Orleans beverage company and operates several hundreds of vineyards in France, is expanding U.S. markets such as New York fornia to make cognac more readily able—and share its signature cocktail. recipe at right.) And then there like the Cognac Connection Challenge, Cognac Bureau's bartending competition aimed at encouraging mixologists to ponder all things cognac.
When the lockdown of 2020 sent cocktail bars and restaurants reeling, few knew how the industry would recover when "normal" times returned—if they ever did. But if one thing history has taught us, count on the classics—and cognac the most timeless of the world's
Cognac's comeback
Cognac French Connection
Combine the cognac and amaretto in a glass and mix to combine. Pour over ice in a rocks glass. Twist the lemon peel to extract some of the oils over the drink, drop it in and stir again.
Ready to get reacquainted with this dandy brandy? Visit your favorite cocktail bar and demand it—or flex your own bartending muscles and craft one of the drinks that follow.
Cognac Old Fashioned
n 2 oz. Aqua Ignis Cognac n ½ oz. white crème de cacao n 3 drops bitters n orange peel for garnish
Combine ingredients in mixing glass with ice. Stir for 20 seconds. Strain over ice in a rocks glass. Garnish with orange peel.
n 4 oz. cognac n 2 oz. amaretto n lemon peel for garnish
The worldwide food and beverage industry was in retreat, but a distinctive spirit from France
n 1 oz. Vermouth, sweet red
n 3 dashes Peychaud's bitters
Rinse a chilled Old Fashioned glass with the absinthe, fill with crushed ice and set aside. Add the cognac, simple syrup and bitters into a mixing glass with ice and stir until well-chilled. Discard the ice and any excess absinthe from the prepared glass, and strain the drink into the glass. Express the lemon peel oils over the top of the drink, and garnish with the peel.
n ¼ oz. lemon juice
In a cocktail shaker add the ice, cognac, lemon juice, bitters and simple syrup. Secure the lid and shake vigorously until the outside of the shaker is frosty and cold. Strain the cocktail into a coupe glass and finish with the sparkling wine and lemon peel.
n lemon peel for garnish
n 3 dashes Angostura bitters
n 2 oz. brandy or cognac
n lemon peel for garnish
n ¼ oz. simple syrup
Cognac Sazerac
n 1 cup ice
Manhattan
n absinthe, to rinse
n ½ oz. simple syrup
n 2 oz. cognac
Cognac French 75
Combine ingredients in mixing glass with ice. Stir for 20 seconds. Strain over ice in a rocks glass. Garnish with cherry.
93FALL/WINTER2022|
n 2 drops bitters
n 1¼ oz. VSOP cognac
n cherry for garnish
n 2 oz. sparkling wine
While most stores dread discussing their return policy, we can sum up ours in three words: No questions asked. All we do request is that you bring your purchase back within 31 days.
MEASUREMADE-TO-SERVICE
Garmany is one of the few places left where you can still get a meticulous hand shine. In just a few minutes, we'll have your shoes looking lustrous, and you'll feel ready to take on the world.
SAFETY FIRST
PETS WELCOME
MOVIE THEATER
We encourage you to bring the younger set to Garmany, and we attend to them as we would any other family members. Our second-floor movie theater is a particular hit with kids. With our theater seating, a massive screen, high-def picture and awesome sound system, your kids can enjoy a variety of titles from our film library or bring along a favorite DVD of their own.
We're just as pet friendly as we are kid friendly. A pet is a member of the family, and we want to make all your family members feel at home.
THE SERVICE DIRECTORY
As talented as a local tailor may be, they can only provide the limited patterns and materials on hand. At Garmany, our Made-to-Measure service takes advantage of the relationships we have established with Italian manufacturers to deliver a suit that is smart and sexy—and a good value—in as little as one week. You won't find a better short-term plan to look your best.
|94GARMANY
SHOESHINE
LOUNGE AND BAR
REFUNDS HAPPEN
MORE THAN JUST A STORE
A central part of the Garmany experience is superlative service in a relaxed atmosphere. If you want to browse in private, you're more than welcome. When you need expert, individual attention, you'll get it—instantly and for as long as you want. Our knowledgeable staff is well-versed in all of the brands we carry, the trends of the season and how to fit every body type. They stand ready to advise you on all matters of wardrobe and OLD-FASHIONEDaccessories.
GARMANY GIFT CARDS: A FLATTERING FIT
No matter where you are in Garmany, you're only a few paces away from a clean, comfortable changing room. We never planned on 49, but after we located them in the places we knew would be most convenient, that's how it worked out.
ABUNDANT PARKING
You don't have to be an A-list celebrity to get the redcarpet treatment at Garmany. Our private shopping service—as well as FaceTime appointments for those who prefer a socially distant experience—will enable you to sample your favorite designer collections at leisure with a knowledgeable member of our staff.
THAT'Sdoor.A WRAP!
The same goes for emergency repairs and routine wardrobe maintenance, such as tightening loose buttons: Bring the garment in, and we'll fix that button on the
Just as our designers take great pride in the clothing that bears their name, we are extremely proud of the amenities and services that make shopping at Garmany a safe and pleasurable experience. Our philosophy is that first-class customers deserve first-class care from the moment they walk through our doors. We aim to transcend the traditional retail customer relationship, creating instead a bond that exceeds expectations. Please take advantage of any and all of the services described here as part of your Garmany experience. Visit us at 121 Broad Street, Red Bank, NJ, or call us at 732.576.8500.
Like any gracious host, we always offer our guests something to drink. Whether you're shopping in first-floor menswear or browsing the women's collections upstairs, you'll find a spot to relax, reflect and enjoy coffee, espresso, cappuccino or a cool drink. If the notion strikes you for something more bracing, we have wine, beer and a full bar.
At Garmany, we always put the safety of our customers and staff first. We know you've been careful over the past two years, and rest assured your health is our priority. Hand sanitizer and social-distancing reminders are posted throughout the store.
Our on-site tailor shop is at your disposal for alterations to your Garmany purchases. We provide same-day service as a rule and can usually handle minor alterations while you wait.
TAILOR SHOP
After choosing the perfect present, our complimentary gift wrap makes your Garmany gift extra special. For birthdays, holidays or milestone events, any day is a good day to take advantage of our professionally prepared gift presentations.
SHOPPINGspot. BY APPOINTMENT
PRIVATE SHOPPING SERVICE
If you're not ready for in-person shopping—or if our store hours don't fit your schedule—call us. If you're a morning person who finds 7 a.m. the ideal time for your Garmany experience, we will arrange to be here. Does the commute put you on the platform at 9 p.m.? No problem. Shopping by appointment allows us to give you the personal attention and shopping time you need, when your schedule permits.
EXPERTISE
49 PRIVATE CHANGING ROOMS
The Garmany parking lot is large, free and secure. And it puts you just steps from the welcoming red awning at our back
A Garmany gift card guarantees your gift will be the perfect style, size and color. Purchase a gift card in the store or online in any denomination you choose for a remembrance that will dazzle any lucky recipient.
Coppley-F22-Garmany-HalfPageAd-9x5.2.indd
1 2022-07-29 12:50 PM
FALL 2022 COPPLEY.COM QUALITY CRAFTSMANSHIP
|96GARMANY
YOUR 40s.
Tend your face and facial hair with care, whatever decade you're in. Here are some age-savvy tips.
Finish up by applying daily a dime-sized amount of men's moisturizer, which locks in hydration. As for facial hair, start with a pre-shave oil if your skin is acne-prone or sensitive. Shave with the grain of your beard (never against it), and end your shave sesh with a good aftershave containing witch hazel, an astringent that can help heal minor nicks as well as close up your pores.
YOUR 30s.
You've had a good thing going— don't let up! Continue with your daily cleansing and moisturizing regimen, and also add an eye cream to the mix. Just dab a pea-sized amount on your finger and apply under and around your eyes before you hit the hay to minimize dark circles and puffiness. Still have some hair on your head? Lucky you! As for its hue, embrace it—but bring out its best. A "silvering shampoo" will help your color look the good kind of gray, not brassy and blondish.
YOUR 50s.
In this era it's OK to simplify things, in life in general and in your skincare routine. You don't need any fancy products—a facial soap and moisturizer are sufficient for keeping your mature skin in tip-top shape. Look for products with ingredients such as hyaluronic acid, glycerin and aloe, and steer clear of those targeted toward dudes with oily skin (ah, the good ol' days). You'll also want to keep those brow, nose and ear hairs from running rampant. Invest in a good set of men's tweezers (instead of stealing your wife's) to clean up your brows (and unibrow) after a shower; steam will open up the pores and make hairs easier to pluck. For those pesky nose and ear hairs, resist plucking or snipping by adding an electric facial hair trimmer to your arsenal. Check yourself in a magnifying mirror, and trim away.
YOUR 20s.
You know that youthful glow you've got now? Sorry, bro, but it won't last forever. Still, starting a good skin routine when you're young will help you look your best in the long run. Three habits to get into ASAP: wash, scrub and moisturize, in that order. Wash morning and night with a dime-sized amount of cleanser formulated for your skin type (a pro can help you figure out if you're dry, oily or whatever). Scrubbing will give you a cleaner, smoother shave and help prevent razor bumps, but don't do so more than three times a week to avoid irritation.
It's Always Time To Look Sharp
GROOMING
Pro tip: Caffeine is great in coffee, sure, but it also does wonders in skincare products thanks to its anti-inflammatory properties. If your hair is thinning, swap your cleansing shampoo for a volumizing one, then work in a thickening spray or gel after towel-drying. Finally, your skin gets more sensitive and taut as you get older, so be gentler when you shave and lather up a gel or foam to prevent irritation.
This decade is all about maintaining the good hygiene habits you started as a 20-something. Keep the wash/scrub/moisturize routine going. And now consider adding a few products to your routine, including a serum to help fight signs of aging and/or an eye gel or roller to help you look well-rested despite a long night at the office (or wherever).
By the time the big 4-0 rolls around, you don't need to be cleansing or moisturizing twice a day—your skin is thinner, dryer and more sensitive, so once each night before bed will suffice. (Don't forget the weekly exfoliation too.) You should, however, invest in a serum or moisturizer containing hyaluronic acid, which hydrates skin and makes it more youthful-looking. Expect to make more regular trips to your barber at this age; he or she can help you cover (or disguise) grays and thinning hair, and may recommend a thickening shampoo or conditioner that works for your texture. If your skin seems extra-sensitive after a shave nowadays, consider switching to a good-quality, single- or two-blade razor, and be extra-careful around the extra-sensitive neck region.
YOUR 60s+.
It's a fact that optimal grooming habits change as we move through life's phases. But clean is clean, and smart is smart. Treat yourself right, and you'll end up with the kind of sophisticated look one can't fake. Below, some decade-by-decade ideas.
BYDESIGNLAND.COM 732.901.5566