6 minute read
Zion Ponderosa Ranch Resort
Sharing eight miles with Zion National Park's border is the breathtaking location of Zion Ponderosa Ranch Resort (ZPR). It is no surprise Zion Ponderosa Ranch Resort was named one of the top six adventure resorts in the U.S. News World Report. ZPR is filled with many opportunities on the property and direct access to popular Zion hikes like Observation Point, Cable Mountain, and Orderville Gulch. Canyoneering, horseback riding, ATV tours, bungee trampoline, miniature golf, paintball, shotgun range, stargazing tours, tennis and volleyball, virtual reality rides, yoga, jeep adventures, ziplining all await for the adventurous guests. While familyfriendly dining activities in the restaurant, browsing the gift shop, swimming in the pool, or hot tubs are available at the resort for a relaxing experience in the beautiful surrounding area.
ZPR was a dream created by Ray and Ruth Lewis with their daughter Rose Neeleman and her husband, Gary. The resort has grown to be a family legacy with Rose, Gary, their children, and their prosperity making it well known around the world. Ray Lewis had always dreamed of owning a ranch, like the one he was born on in the Uinta Mountains. At the time, his large family with nine children lived in a small town in northeastern Utah. But felt he needed to move them to southern California to follow his entrepreneurial passion to pursue new business opportunities. He prospered in California with the start of a catering business he ran with his family; however, Ray's heart still desired to someday return to Utah.
In 1957, Ray's oldest daughter, Rose, married Gary Neeleman. The couple soon moved to Brazil so Gary could work as a foreign correspondent with the world news agency United Press International. In the warm month of August 1962, the Neeleman's brought their three children back to the U.S. to spend two weeks with their grandparents, Ray and Ruth, in California.
While visiting, Gary had been thumbing through the LA Times when he noticed a classified ad offering 4,000 acres of deeded land and 4,500 acres of BLM Land in Utah. The ad described the ranch as "…high desert property, covered with Ponderosa Pine, Utah Juniper, Pinion Pine and Manzanita."
Gary's curiosity got the best of him, and within hours the entire family was on their way to Zion National Park to see the property. Little did they know, it would soon become "Zion Ponderosa Ranch."
The dusty five-mile road from Highway 9 to the ranch property would have discouraged a less visionary man, but not Ray Lewis. He was so impressed as he envisioned his dream coming to life that he immediately put down $1,000 in earnest money. As Ray Lewis stood on Pine Knoll, the highest point on the ranch, and looked southwest into Zion National Park, his imagination soared. He envisioned a natural sanctuary, only a few hours' drive from metropolitan areas like Salt Lake City, Vegas, and even California. This place, where people could enjoy solitude and nature in a mountain cabin, on a breathtaking hike while exploring the Zion area. With so much abundant wildlife to observe and inhaling the deep fragrant scents of Juniper and Ponderosa Pine. All while on the edge of one of the most spectacular natural wonders of the world would soon become one of the top-ranked National Parks.
To Ray and Ruth Lewis, the Ponderosa Ranch was created to be more than just a big piece of land. Ray firmly believed that God meant for him to care for it and preserve it for generations to come. He convinced Kane County to allow him to create one of the last dry subdivisions in Utah. As he gently cut the roads through the property into subdivided lots, he made every effort to preserve the huge, 500-year-old trees. He went out of his way to maintain the unusual rock formations. To this day, the resort grows, leaving the natural area to be explored and appreciated. His dream to preserve the beauty of the land is being carried out by his family. They seem to have inherited his entrepreneurial passion.
On December 31, 1995, Ray passed away. His dream lives on in the treasure he left to his children and grandchildren. Today, Zion Ponderosa Ranch Resort is an integral part of the history of this amazing land. The Neeleman and Lewis families feel continuously blessed to be stewards of his great legacy and honored to inspire the love of Zion in every treasured guest. Experiencing the property is truly part of your stay. You can stay in vacation rentals with large windows from ceiling to floor, allowing the guests to enjoy the views of the natural beauty Ray worked so hard to keep. There are camping tents, Conestoga wagons, cowboy cabins, cabin suites, glamping in yurts, and RV camping available for the guest who wants to fall asleep listening to the calming nature night sounds. ZPR offers shuttle services to take guests of all ages and agility to trailheads within the national park. Yoga has been added to Ray's dream of a natural sanctuary, specifically placed outdoors to experience
the land during your practice as part of the calm. Seasonally there are stargazing tours where guests from all over the world can enjoy the beauty of no light pollution. This is the best way to enjoy Utah's well known wide-open skies scattered abundantly with stars.
During peak season, you will find the touch of love from Ruth where ZPR offers "Grandma Ruth's Country Dinner" to guests. A hearty country dinner is served to guests outside. The whole family can enjoy a jeep adventure that leaves right from the property with East Zion Adventures. It doesn't matter the season as guests pile into an open jeep with heated seats and blankets for colder seasons. They have an unobstructed view of the whole property and surrounding scenery. The opportunities for enjoyment are endless. At the end of an adventurous day, the guest can return to Zion Ponderosa Ranch Resort to home-cooked meals in the restaurant. Ray's dreams and legacy are alive in preserving the land, sharing this space with the world, and leaving it to his family to carry on this great work he was called to create from his dreams. This ranch is a beautiful creation from Ray, Ruth, Gary, Rose, and their posterity.
Gary and Rose's eldest daughter, Julie, and her husband, Bart Millard -along with their four children and spouses - have not only been the caretakers, but they have also been innovators. With suggestions and investments from both Julie's brothers, David and Stephen, the ranch has become one of southwest Utah's great gems. Visitors worldwide visit the property every year and return home with a new perspective on the real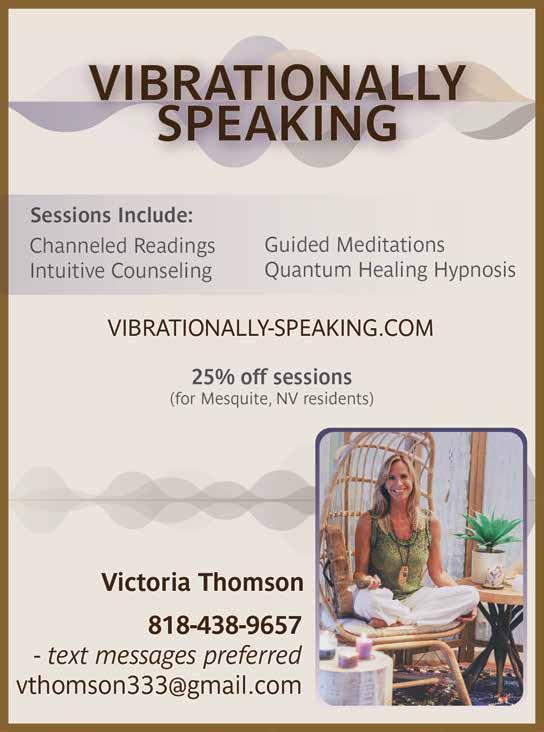 meaning of "out of doors." Even during the pandemic, the ranch recorded some of its most successful times. People anxious to get out of their confinement and understanding the low incidence of the Coronavirus in the area of this high desert property; the guests came from everywhere. Julie and her family sometimes work around the clock to make sure the guests are not only safe, but have the opportunity to enjoy this spectacular place.V
Graciously taken from Gary Neeleman's account of this beautiful legacy.
To book a stay at Zion Ponderosa Ranch Resort visit: www.zionponderosa.com. For excursions reservations with East Zion Adventures on the property, www.eastzionadventures.com. travel.usnews.com/gallery/americas-6-top-adventure-resorts