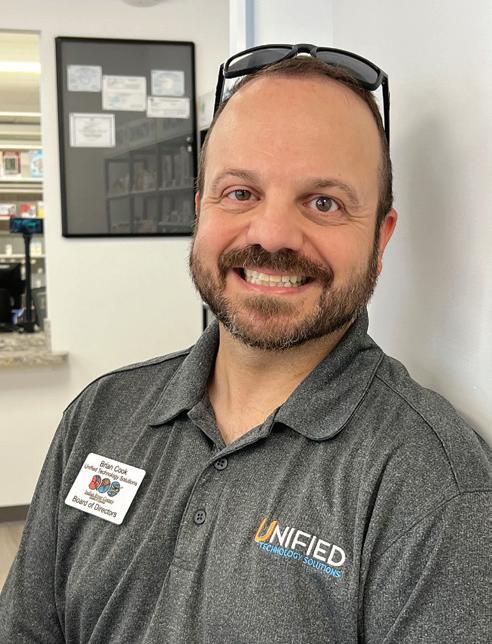 MAY 2023 148 VOICES of VERO WCNO 89.9FM, STREAMING & MAGAZINE
ESTATE PLANNING
APRIL 5TH
WEDNESDAY | 11AM-1PM
APRIL 5TH
10730 US-1
PRESENTS
PRESENTS
PRESENTS
WEDNESDAY | 11AM-1PM
SEBASTIAN, FL 32958
ESTATE PLANNING
ESTATE PLANNING
10730 US-1
SEBASTIAN, FL 32958
WORKSHOP SERIES
WEDNESDAY | 11AM-1PM
WORKSHOP SERIES
APRIL 6TH 5380 US-1
WEDNESDAY | 11AM-1PM
APRIL 5TH
APRIL 5TH
APRIL 6TH 5380 US-1
APRIL 5TH 10730 US-1
VERO BEACH, FL 32967
WEDNESDAY | 11AM-1PM
WEDNESDAY | 11AM-1PM
VERO BEACH, FL 32967
10730 US-1
SEBASTIAN, FL 32958
SEBASTIAN, FL 32958
APRIL 6TH
WEDNESDAY | 11AM-1PM
APRIL 6TH
MAY 24TH 10730 US-1
WEDNESDAY | 11AM-1PM
WEDNESDAY | 11AM-1PM
5380 US-1
WEDNESDAY | 11AM-1PM
WEDNESDAY | 11AM-1PM
5380 US-1
SEBASTIAN, FL 32958
VERO BEACH, FL 32967
MAY 24TH 10730 US-1
VERO BEACH, FL 32967
VERO BEACH, FL 32967
SEBASTIAN, FL 32958
MAY 24TH 10730 US-1
10730 US-1
MAY 24TH 10730 US-1
WEDNESDAY | 11AM-1PM
WEDNESDAY | 11AM-1PM
WEDNESDAY | 11AM-1PM
SEBASTIAN, FL 32958
JUNE 28TH 5380 US-1
SEBASTIAN, FL 32958
WEDNESDAY | 11AM-1PM
VERO BEACH, FL 32967
JUNE 28TH
JUNE 28TH 5380 US-1
JUNE 28TH
WEDNESDAY | 11AM-1PM
VERO BEACH, FL 32967
WEDNESDAY | 11AM-1PM
772-589-5500 lulich.com
772-589-5500
Book your seat at www.lulich.com
5380 US-1
5380 US-1
VERO BEACH, FL 32967
VERO BEACH, FL 32967
Book your seat at www.lulich.com
Book your seat at www.lulich.com
lulich.com
May 2023 / ISSUE 148 / Vero's Voice 2
FREE
WORKSHOP SERIES
772-589-5500
Book your seat at www.lulich.com PLANNING
FREE
WORKSHOP SERIES
FREE
Mother'sSpecialDay
Mother's
SpecialDay
Hydrafacial for Face, Neck & Chest.
Hydrafacial for Face, Neck & Chest.
Hydrafacial for Face, Neck & Chest.
Hydrafacial for Face, Neck & Chest.
A choice of a Booster, CollagenMask, Hand
A choice of a Booster, CollagenMask, Hand
A choice of a Booster, CollagenMask, Hand
A choice of a Booster, CollagenMask, Hand
Massage and
Massage and
Massage and
Dermaplaning $199 Savings of $90
Massage and Dermaplaning $199 Savings of $90
Dermaplaning $199 Savings of $90
Dermaplaning $199 Savings of $90
Center for Advanced Eye Care 3500 US Highway 1 Vero Beach, FL 32960 772-299-1404
Gift Certificates Available
Gift Certificates Available
Gift Certificates Available
Gift Certificates Available
• • • • •
Mother'sSpecialDay
Mother'sSpecialDay
May 2023 / ISSUE 148 / Vero's Voice 3
INSIDE:
7 Day Trippin' with Rhett & Barbara – Southern Hill Farms
12 Voices of Vero: If you were blessed with a large sum of money and were told you need to invest it in a business, what would you invest in?
14 Voices of Vero: What food do you love to enjoy in excess?
16 TC Stylist: Summer Patio Finds
18 Movie Review: His Only Son
20 Recipes: This Mom's Favorite Desserts
24 Traveling Mamãe: Traditional Bites
26 Encouraging Words
ON THE COVER:
See what your friends and neighbors are saying! Don't miss our Voices of Vero feature starting on page 12.
Erma Bombeck's Words of Wisdom
Every May I look at famous "words of wisdom" for Mother's Day, and my favorites are still Erma Bombeck's, the humorist/columnist who wrote about the life of the suburban housewife and mother. They're still relevant, these many decades later, and they still make me chuckle and smile and think, "How true."
Giving birth is little more than a set of muscular contractions granting passage of a child. Then the mother is born.
My idea of housework is to sweep the room with a glance.
I never leaf through a copy of National Geographic without realizing how lucky we are to live in a society where it is traditional to wear clothes.
The age of your children is a key factor in how quickly you are served in a restaurant. Spend at least one Mother's Day with your respective mothers before you decide on marriage. If a man gives his mother a gift certificate for a flu shot, dump him.
All of us have moments in our lives that test our courage. Taking children into a house with white carpet is one of them. Thanks to my mother not a single piece of cardboard found its way back into society. We receive gifts in boxes from stores that went out of business 20 years ago.
Maybe age is kinder to us than we think. With my bad eyes, I can't see how bad I look, and with my rotten memory, I have a good excuse for getting out of a lot of stuff.
The family. We are a strange little band of characters trudging through life sharing diseases and toothpaste, coveting one another's desserts, hiding shampoo, borrowing money, locking each other out of our rooms…and trying to figure out the common thread that bound us all together. My theory on housework is, if the item doesn't multiply, smell, catch fire, or block the refrigerator door, let it be. No one else cares. Why should you?
Kids need love the most when they're acting most unlovable.
It is my theory you can't get rid of fat. All you can do is move it around, like furniture. I love my mother for all the times she said absolutely nothing. Thinking back on it all, it must have been the most difficult part of mothering she ever had to do: knowing the outcome, yet feeling she had no right to keep me from charting my own path. I thank her for all her virtues, but mostly for never once having said, "I told you so."
If I had my life to live over, I would have sat on the lawn with my children and not worried about grass stains.
Sources: Liveabout.com, quotesgram, turtlequote
EDITOR-IN-CHIEF
Barbara Freund 772-538-2718 barb@verosvoice.com
CREATIVE DIRECTOR
Sandy Carlile sandy@verosvoice.com
ADVERTISING SALES
Brad Scott 772-643-4522
VOICES OF VERO
Steve Glaser 954-261-0544
MAGAZINE DELIVERY
George Pevarnik
PRODUCTION ENGINEER
Noah Woodrow noah@verosvoice.com
PUBLISHER
Rhett Palmer 772-473-7777 rhett@verosvoice.com
To Advertise Please call Rhett Palmer at 772.473.7777 or email us at advertising@verosvoice. com. Space deadline is the 1st of each month. Camera Ready deadline
Number of copies printed varies with time of year.
Vero's Voice Magazine is published monthly. Copyright © Vero's Voice Magazine 2010 - 2023, all rights reserved. Reproduction of contents in print or electronic transmission in whole or in part in any language or format must be by express written permission of the publisher. All articles, descriptions and suggestions in this magazine are merely expression of opinions from contributors and advertisers and do not constitute the opinion of the publisher, editor or staff of Vero's Voice Magazine, and under no circumstances constitutes assurances or guarantees concerning the quality of any service or product. Vero's Voice Magazine specifically disclaims any liability related to these expressions and opinions. The advertiser agrees to hold harmless and indemnify the publisher from all liability.
is the 10th. 95 Royal Palm Pointe, Vero Beach, Fl 32960 The friendly publication where friendly people advertise! ISSUE MAY 2023 148 MAGAZINE facebook.com/VerosVoiceMag Like us on Facebook
May 2023 / ISSUE 148 / Vero's Voice 4
By Ted Swindley
MAY 30 – JUNE 18
A SURE-FIRE COUNTRY-HIT CROWD PLEASER!
Three women leading dull and thankless lives decide to cut loose from hubby, boss and daddy, and board a bus headed for Nashville to pursue their dream of becoming country singers. Romance, independence, and lots of twang and sass result in a feel-good mix of laughter, a few tears, and country pop favorites. "These Boots are Made for Walking," "Stand by Your Man," "Delta Dawn," "9 to 5," "Amazing Grace," and "Harper Valley PTA" are just a taste of the heart-thumpin', foot-stompin', country classics you'll experience on the wings of the Honky Tonk Angels.
A TALENTED & PROFESSIONAL CAST + LIVE COUNTRY MUSIC BAND
FULL BAR & CASUAL DINING
AT
Tickets & Show Info: 77 2 -231 - 69 9 0 • RiversideTheatre.com
RIVERSIDE PARK IN VERO BEACH
DAY TRIPPIN'… with
Southern Hil Farms in Clermont, Florida
We found ourselves last minute with empty pages to fill for our May issue –and decided to do one of our favorite things: take a Day Trip and write about it! We searched online and discovered a family-owned farm near Disney where you can pick fresh blueberries, peaches, sunflowers, zinnias, and seasonal vegetables. Southern Hill Farms.
The Hill family made the decision in 2014 to open their farm for U-Pick Blueberries and it has grown into a popular family-friendly destination. (More information on the farm and its history in the interview.)
After meeting and interviewing their delightful Communications Director, we set out with buckets in hand for the blueberry fields. We didn't know there were so many varieties! The Sentinel berries were ripe and we quickly filled our buckets. (And our mouths…we had to taste, right?)
We stopped for lunch and tried their Blueberry & Gouda Grilled Cheese Sandwich. Wow! Blueberries covered in melted gooey cheese…and we paired it with their famous Blueberry Lemonade. We sat at one of the many picnic tables, enjoying the fresh air and breeze, and of course our lunch.
Then it was off to pick peaches, something we'd never done before. We were given a cardboard flat and were directed to the rows of ripe peach trees – the Tropic Beauty variety. (They grow three varieties that ripen at different times.)
We of course couldn't leave without dessert so we sampled their Blueberry Donuts, right out of the hot oil (yum, one of the best donuts ever!) and a Blueberry Sundae… creamy vanilla ice cream topped with plenty of cold berries and whipped cream.
We didn't get to visit the gift shops or check out the observation deck. Next time. Along with flower picking (one of my favorite pastimes in Vermont) and the fresh vegetables.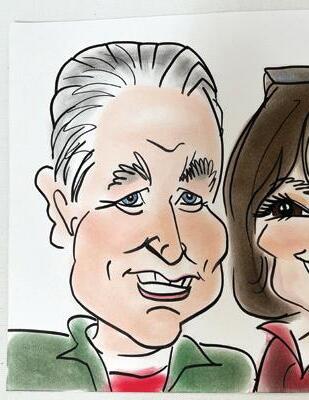 Q
&A Southern Hill Farms Communications Director Olivia Doyle
Rhett Palmer We're here at Southern Hill Farms with Olivia Doyle. How are you?
Olivia Doyle I'm good, thank you.
And what do you do here at Southern Hill Farms?
I'm our Communications Director.
Let's start with just a quick overview of the farm. So we're located just southwest of Orlando in Clermont, Florida. Previously, this farm grew only landscape trees, and now it is a farm growing many different crops. Specifically, we started with blueberries and opened it up to the public to come u-pick. And we now have blueberries, peaches, sunflowers and zinnias, and seasonal vegetables. Right now we're picking onions, broccolini, squash, zucchini, cucumbers, and green beans.
Continued next page
7 May 2023 / ISSUE 148 / VerosVoice.com
Olivia Doyle
Rhett Palmer
Photo courtesy Southern Hill Farms
Photo courtesy Southern Hill Farms
Photo courtesy Southern Hill Farms
Blueberry lemonade and blueberry donuts
Barbara & Rhett
Continued from page 7
Was this a family that wanted to have a farm and then inadvertently people showed up, or did they start it with the intention of having this open to the public? In 2010, the farm diversified to utilize all available farmland and the Hill family began planting blueberry fields. At that time, the blueberries were solely commercially harvested. That was until 2014 when they decided to open the farm to the public a few years later to allow them to u-pick and enjoy time on the farm. We do commercially harvest our blueberries and our strawberries when we have them, but our primary business model is u-pick and all of the fun inviting guests out to our farm entails.
As we explore the farm a little more, you'll see it's so much more than just a farm. On the weekends, we have live music every Saturday and Sunday. We have a Kid Zone with different carnival rides and amenities that they get to play on, and then we have food barns with a bakery, a beer shed, food trucks, and then we also have visiting food trucks on the weekends.
There's so much to do on the farm, and that has become kind of what we do is providing these experiences for families when they come out; it's not just about the produce.
I might say, by the way, this is a lovely surprise. We drove through Disney property and some dirt roads to get here, and then suddenly we emerge in this beautiful place of peace and quiet. It's just a perfect temperature today, there's breeze blowing through here. There are lots of families and wide open spaces.
These are blueberries to my right and these are the peach trees to my left?
Yes. So we are right outside of Disney. We're kind of a hidden gem. And we have so many people come on the farm who are surprised, like, "We go to Disney all the time and we never knew that you were here."
One of my fun facts about the farm is we have a beautiful rooftop observation deck, and every now and again we'll have special events where we're open late and you can see their fireworks from the observation deck.
So you're that close?
Yes, it's just a short drive away. So that's really fun.
But we are open right now, during our spring u-pick season, Wednesday through Friday, 9:00 AM to 3:00 PM, and then Saturday and Sunday we're open 9:00 to 4:00.
We went to a blueberry fest last weekend. I didn't know until this year, after being here for 30 years, that blueberries were even grown in Florida. I knew strawberries were but not blueberries.
How many acres do you have here? So it's a 120acre farm. We have about 40 acres of blueberries and five acres of peaches, and then we have the other beds of different produce, and 15 acres of strawberries, which you'll see but they are not currently in season at this time. They start in December, and we just finished them up at the end of March.
So is it one family that owns this? Yes, yes.
So these young fellows that are running around in those four-wheelers are their sons, I presume? Yes, some are. The family stays very active on the farm. And then we do have both seasonal and full-time employees that help with the farm and u-pick operations.
And you grow sunflowers as well? We do. That has been a huge hit. People love to come out and take photos with the sunflowers. We actually just had a professional photography event last night, where we opened the farm to professional photographers to come at sunset to take pictures with their
8 May 2023 / ISSUE 148 / Vero's Voice
Photo courtesy Southern Hill Farms
"Our primary business model is u-pick and al of the fun inviting guests out to our farm entails."
Cut your own sunflowers from the fields or purchase them precut.
Photo by Barbara Freund
clients. So it has been a big hit, both for professional and personal photography and people who just want to come out and take pictures and spend time with their family. That's wonderful. We do not allow professional photography during our regular u-pick events, we do the photography evenings on a limited basis, but it's always nice to give them the opportunity to come.
So this is great. I never knew this was here. What a find! So how did they find you? I graduated from the University of Florida with my master's in agricultural communication, and my master's research looked at Florida fruit and vegetable producers, and some of the communication tactics that they used during Covid to sell directly to consumers when there were, of course, supply chain disruptions. So that's what I studied, and then it worked out perfectly that I ended up here, and I'm very appreciative of that.
Isee the rides for children. We have a Kid Zone, it's open on Saturdays and Sundays, and then also on any school holidays. There are some really fun rides over there for the kids. You can get an unlimited play wrist band and play all day. We have a motorized train that goes around. Our train is new this year, and we're really excited about it, it's really cute.
What about older folks who'd like to come here, maybe in buses? On a weekly basis, we welcome visitors of all ages in groups big and small. We don't have any specific programming, but we do offer private events. So on a case-by-case basis, if somebody's interested, we can always work something out in that way. We love inviting people to our farm and teaching them about what we do here and about Florida agriculture. We're here on a perfect spring day. I see a little woodpecker over there, we have all kinds of acreage of peach trees and blueberry bushes, there's a wonderful breeze. Do you shut down for the summer when it gets super hot? We do, we're closed all summer and then we re-open for our Fall Festival in mid-September. We will likely close Memorial Day weekend for the season; it's so hot in Florida. The summer is when we rebuild things and do catch-up on things around the farm on the agriculture side, getting all the crops ready for the next year. We re-open in mid-September for our Fall Festival, and that is a ticketed event. For our spring and winter u-picks, it's free to enter the farm, you just pay for what you pick and for any additional activities once you reach the farm, but our Fall Festival is a little different, you have to secure your ticket in advance. We have a pumpkin patch and the sunflowers and zinnias are blooming and we have the Kids Zone and petting zoo. It's a fun time, for sure.
Continued page 10
May 2023 / ISSUE 148 / VerosVoice.com 9
"One of my fun facts about the farm is we have a beautiful rooftop observation deck, and every now and again we'l have special events where we're open late and you can see [Disney World's] fireworks."
Photo courtesy Southern Hill Farms
Photo courtesy Southern Hill Farms
Photo courtesy Southern Hill Farms
The Kid Zone is open on the weekends.
Southern Hill Farms is located at 16651 Schofield Road in Clermont, Florida, 34714, telephone 407-986-5806. It's about a two-hour drive from Vero Beach via the turnpike.
The farm will be closing for the summer on Memorial Day weekend, reopening in September with their Fall Festival. Please check their website for dates and further details: southernhillfarms.com.
The staff was extremely friendly, polite, and helpful. We look forward to our next visit!
Iremember hearing that Florida had more cows per capita than any other state. Is there any quick information you might have, an interesting fact or statistic about Florida agriculture that maybe people don't know?
What I think is really interesting about Florida agriculture is just the variety of crops that we grow here. Our specialty crop industry is so unique, and there are so many crops that we get to grow at different times of the year.
So something that I'm super passionate about is local produce. So as a consumer, trying to keep an idea of what's in season and either coming to a farm like this and picking your own, or just keeping an eye out on the store, because there's a lot of really cool fruits and vegetables that we grow here that you're not going to see in other places, and you won't see at different times of the year. Florida is the Winter Strawberry Capital of the world, which is really cool because our winters are so mild compared to other places.
We have people come from all over the state to visit us, even all over the world. They'll say, "Oh, we're visiting from Brazil, and we had to come see your farm." So it's really cool that we get to show Florida agriculture to such a vast audience. They are really interested when they come, if they see the farmer in the field, they'll ask a question and he's thrilled to answer it and connect with our guests. So it's a really great opportunity.
We have a dinner coming up, which is our Farmers Harvest Dinner, where we take crops from this farm and other farms in Central Florida, and we invite guests to the farm to actually spend the evening on the farm, have dinner with the farmer, have this fresh local produce, local meats, and then they can ask questions and they can learn more about where their food comes from, which is really cool. And we have live music for that event, we have signature cocktails and beer and wine. It's really a wonderful opportunity.
10 May 2023 / ISSUE 148 / Vero's Voice
Continued from page 10
The Hill Family Photo courtesy Southern Hill Farms
Photo by Rhett Palmer
Photo courtesy Southern Hill Farms
U-pick Tropic Beauty peaches
Family owned and operated business, serving The Treasure Coast for over 20 years. Vero East 602 US Hwy 1 (Next to Waves Auto Spa) (772) 562-6007 Steve & Janice Milesic, Family owned and operated business, serving the Treasure Coast for over 20 years. Vero East 1602 US Hwy 1 (Next to Waves Auto Spa) (772) 562-6007 Vero West 6310 20th Street (Next to Starbucks) (772) 217-2877 Jensen Beach 3548 NW Federal Hwy (In front of TC Sq Mall) (772) 232-6672 IRMA®PROOF Memorial Day SALES EVENT Going on Now May 2023 / ISSUE 148 / VerosVoice.com 11
"Dwayne's Donuts," for two reasons: I would be able to train and employ the homeless and feed them as well. Everyone enjoys a good donut!
Dwayne Venturina
by Steve Glaser
I would love to start a "Maker Space." This would be a place to train people on tools and further educate them on technology.
Leah Blythe LoPresti
ART GALLERY & STUDIO
Homelessness is a big problem in our county. I would invest in a facility to benefit the homeless that provides food, shelter, counseling and training.
Milo Thornton
I always had a dream of buying a bunch of old houses on the same block and rehabbing them to provide affordable housing to single moms and their children.
Tina Nicholson
MANAGER,
MARINE BANK
12 May 2023 / ISSUE 148 / Vero's Voice OF
VERO VOICES
LOPRESTI
2024 CANDIDATE FOR INDIAN RIVER COUNTY SHERIFF
BRANCH
YOUR HOME INSPECTIONS
If you were blessed with a large sum of money and were told you need to invest it in a business, what would you invest in?
Heidi Leone
I always thought of opening a school or center specifically designed to the needs of homeless children.
Donna Halleran
EXECUTIVE DIRECTOR, PELICAN ISLAND AUDUBON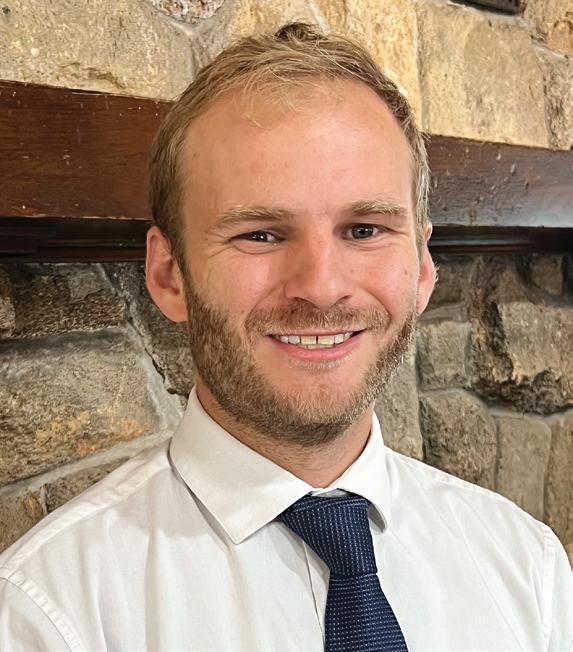 I would love to open a cafe and staff it with young people aged 18-24.
Phil Barnes
I would probably open a sandwich shop.
I would open a maternal center, a one-stop shop offering a variety of resources and support to all moms.
Frida Randolfi
I would like to invest in a young entrepreneur that's just getting started.
Teri Barenborg
I would enjoy starting a nursery similar to CW Willis Family Farms.
Jessie Schlitt
When I was younger I thought of opening a fitness gym. Now I think I would open a family-run eatery.
David Currey
I would start a nonprofit that would help our community.
Amanda Daress FINANCIAL PLANNER, DARRESS ADVISORY GROUP
13 May 2023 / ISSUE 148 / VerosVoice.com
EXECUTIVE DIRECTOR, YOUTH GUIDANCE MENTORING ACADEMY
MENTAL HEALTH THERAPIST
MOM
SCHOOL BOARD MEMBER/TRAVEL AGENT
Dr. David K. Moore, Ed.D.
SUPERINTENDENT OF SCHOOLS, IRC
I would invest in the expansion of the Education Foundation of Indian River County.
EXECUTIVE DIRECTOR, EDUCATION FOUNDATION OF IRC
CHIEF OF POLICE, VERO BEACH
What food do you love to enjoy in excess? At times we overindulge with our favorite foods.
by Steve Glaser
Steve Schwartz
Nothing is better than Abbott's chocolate custard. My wife says the car automatically takes us there every time we're passing by.
Brian Cook
UNIFIED TECHNOLOGY SOLUTIONS
14 May 2023 / ISSUE 148 / Vero's Voice OF VERO VOICES
Shrimp tacos followed by a delicious hot fudge sundae with a brownie.
PD/GO DIGITAL MARKETING
Any salad with parsley, olives and tomatoes.
Maha Tadrous
I love buckeyes. They are peanut butter balls covered in chocolate. Ken Lambert
I always enjoy a delicious fruit pie or cobbler.
Tacos! I eat way too many every Friday.
Brighton Vance
Any danish or pastry, especially if they are filled with apricot or cheese.
I could eat surf and turf every day. Vicky Santana
A good bagel with cream cheese and lox. Livia Sorger
Since childhood I love Oreos!
I have always been a meat-andpotato type of guy.
White macaroons! They seem to disappear in my mouth. Vance Brinkerhoff
with seafood is my favorite.
Luba Reilly
15 May 2023 / ISSUE 148 / VerosVoice.com
RAYMOND JAMES INVESTMENTS
SUNSHINE PHARMACY
VP OF SEACOAST BANK
Cathy Roberts
BUSINESS DEVELOPMENT MANAGER MANPOWER, INDIAN RIVER COUNTY
I love dark chocolate! Melody Brothers Ipolito
SCHLITT SERVICES
REALTOR, COLDWELL BANKER PARADISE
Linda Gonzalez
REALTOR, NEXT HOME/SANTANA REAL ESTATE
REALTOR, ONE SOTHEBY'S INTERNATIONAL
inguini
L
CARDINAL FINANCIAL
REALTOR, PROCTOR KENNEDY PROPERTIES
T.P. Kennedy
REALTOR, KELLER WILLIAMS OF VERO BEACH
Michael Armstrong
REALTOR, COLDWELL BANKER PARADISE
SUMMER PATIO FINDS Stylish Host
by Marianne Howell
for the
7FT PATIO UMBRELLA WITH FRINGE AMMSUN | $98 AMAZON.COM
STRIPED COTTON SEAT CUSHION H&M | $14 | HM.COM
WOOD & GLASS GOLD FINISH BAR CART THRESHOLD | $150 WWW.TARGET.COM
ACRYLIC RIBBED TUMBLER, 15 OZ BETTER HOMES & GARDENS $2.50 WWW.WALMART.COM
BRAIDED OUTDOOR RUG 5' X 7'
THRESHOLD $80-$160 WWW.TARGET.COM
80-QT CLASSIC OUTDOOR PATIO COOLER PERMASTEEL $250 WWW.OVERSTOCK.COM
ACRYLIC RIBBED TUMBLER, 22 OZ BETTER HOMES & GARDENS $3.00 WWW.WALMART.COM
16 May 2023 / ISSUE 148 / Vero's Voice
TREASURE COAST
STYLIST
Marianne
Howell is a design consultant & personal stylist based on the Treasure Coast. She is drawn to simplicity and believes that less is more. Find her online: www.treasurecoaststylist.com; instagram, facebook, pinterest @treasurecoaststylist
At Solaris, We Believe in...
Doing What's Right
For those who wish to enjoy an active, healthful retirement with the security of knowing that help is at their fingertips if it is needed.
• 84 Assisted Living Apartments
• Fully secured Memory Care Neighborhood featuring 35 apartments with licensed nurses and resident assistants available 24 hours a day.
• Dynamic Life Enrichment Programs
• Open, spacious floor plans
• Numerous amenities
• Delectable dining services
We strive to bring you the best assisted living has to offer. Our Mascot
Assisted Living and Memory Care
772-766-0079
His Only Son
RATED PG-13
by Del Bates and Penny Cooke
His Only Son is taken from Genesis 22 in the Bible. Within this hour-forty-sixminute drama, you will experience the account of Abraham (Nicolas Mouawad) being called by God to sacrifice his son Isaac (Edaan Moskowitz) on Mt. Moriah.
Even with creative license, this film is true to Scripture. It features primarily unknown actors, but they do a phenomenal job with some intense and emotional scenes. The movie is very well-choreographed, weaving back and forth as they travel to Mt. Moriah, then back to when the Lord called Abraham to leave his country and travel to the unknown, promising, "I will make you into a great nation, and I will bless you; I will make your name great…all peoples on earth will be blessed through you" (Genesis 12:2).
The promise from God was well-received in faith, but it looked as though it failed to come to pass. After ten years and no offspring, how would all peoples be blessed? Oh, how Sari (Sara Seyed) pulls on your heartstrings as you feel her pain and suffering from her barren womb. In desperation and later regret, she gives her maidservant, Hagar, to her husband to bring forth the long-awaited promised child.
As Abraham journeys on to where he would sacrifice the son whom God did faithfully and miraculously give them in their later years, he wrestles night after night as he relives his past mistake of "sacrificing my own way."
Nicolas Mouawad (Abraham) is a wellknown Lebanese film and TV actor. Writer/ Director David Helling interviewed 1700 actors to find the right one he envisioned playing Abraham. With one week to cast, Helling searched the International Movie Database and found Mouawad who had just
signed up the day before! God's perfect timing and provision—just as in Genesis 22.
When they reached the mountain of sacrifice, Isaac asked Abraham, "Father, we have the wood, and we have the fire, but where is the lamb for the burnt offering?"
Abraham answered, "God himself will provide the lamb for the burnt offering, my son" (verses 7-8).
In sheer obedience and faith that God would provide the sacrifice, Abraham ties Isaac to the pile of wood. He then draws a knife from his robe, a knife I imagine would also pierce his own heart.
And a voice calls from Heaven, "Abraham! Abraham!"
His Own Son is a memorial for what the Lord was doing 4000 years ago and what He did 2000 years ago when Jesus gave Himself as a sacrifice for our
sins—the greatest sacrifice that changed the world.
The gospel of Jesus Christ is woven throughout the movie, just as it is all through the Old Testament. According to Helling, "On a three-day journey, Isaac had to carry the wood on his back to Mt. Moriah, the same mountain that 2000 years later, the wood would be laid on God's Son to be carried on His back."
So why would a God who loves us so much call Abraham to a gut-wrenching sacrifice? Why would He ask him to sacrifice the son for which he had waited so long? As Abraham asks in the movie, "Who can understand the mind of God?" Only God would know why he calls us to walk the walk of faith and obedience no matter the cost. The Bible says, "Obedience is better than sacrifice" (1 Samuel 15:22) and that God "desires mercy, not sacrifice" (Hosea 6:6).
You see, the story is really about God's mercy, His sacrifice. The sacrifice was all about the substitute. Jesus was our substitute.
You must see this touching film. And be sure to stay through the credits.
HIS ONLY SON
May 2023 / ISSUE 148 / Vero's Voice 18 REVIEWS
Del Bates and Penny Cooke are hosts of Seeds of Hope, Fridays at Noon, Live on Facebook.
Del Bates Penny Cooke
[i] A.E. Stalls Real Estate Services 19 May 2023 / ISSUE 148 / VerosVoice.com Vintage Restaurant ••••• Classic Dining Breakfast • Lunch • Dinner Overlooking the Vero Beach Airport 3414 Cherokee Drive 772-567-7727 www.cjcannonsrestaurant.com C.J. Cannon's RESTAURANT & LOUNGE LOWER COST! Replace at a than a dealer YOUR KEY FOB? LOSE FULLY MOBILE Serving Indian River County Noe Larios OWNER & OPERATOR insta.keys772 Call or Text 772-307-9408
by Barbara Freund
ALMOND & CHOCOLATE Coconut, Oh My!
This Mother's Day instead of featuring pretty pink desserts, I'm opting for a couple of my personal favorite flavors: almond, chocolate, coconut. I love the almond filling in pastries but don't want the hassle of making a pastry. These little almond tea cakes are an easy and delicious substitute.
ALMOND POPPY SEED TEA CAKES
INGREDIENTS
For the 12-count muffin pan:
2 Tablespoons unsalted butter, melted
1 Tablespoon granulated sugar
For the cakes:
1 cup all-purpose flour
1 Tablespoon poppy seeds
1/4 teaspoon salt
1/2 teaspoon baking powder
1/4 teaspoon baking soda
6 Tablespoons unsalted butter, room temperature
1/2 cup sugar
2 large eggs, room temperature
1/4 cup sour cream, room temperature
1 teaspoon vanilla extract
3/4 teaspoon almond extract
For the icing:
1 cup powdered sugar
1–2 Tablespoons lemon juice or milk
1/4 teaspoon almond extract
Garnish:
Slivered or finely chopped almonds
DIRECTIONS
1. Preheat oven to 350 degrees. Whisk melted butter and 1 Tablespoon sugar together. Brush mixture into each cup of a 12-count muffin pan. (This creates the yummy buttery crisp exterior.)
2. Whisk the flour, poppy seeds, salt, baking powder, and baking soda together. Set aside.
3. Use a stand mixer with a paddle attachment and beat the butter and sugar together on high speed about 2 minutes. Scrape the sides as needed.
4. Add the eggs, sour cream, vanilla extract and almond extract. Beat on medium-high speed until combined, scraping the sides as needed.
6. With the mixer on low speed, mix in the dry ingredients until combined. (The batter will be thick.) Do not overmix.
7. Spoon the batter evenly into each prepared cup; fill half way.
8. Bake 14-15 minutes, until the edges are lightly browned and a toothpick inserted in the center comes out clean.
9. Remove cakes from the oven and immediately invert the pan over a wire rack to release the cakes. Let the cakes cool, bottom side up, about 20 minutes before drizzling bottoms with icing.
10. Whisk the powdered sugar, 1 Tablespoon lemon juice or milk, and almond extract together until smooth. Add another Tablespoon of lemon juice or milk to thin out if needed. Drizzle over cakes just before serving, and if desired, garnish with sliced almonds
11. Cover and store at room temperature for 1-2 days or refrigerate up to 1 week.
20 May 2023 / ISSUE 148 / Vero's Voice MENU ON THE
This cake is named after Samuel German who, in the 1852, created a new sweeter version of dark baking chocolate. Baker's Chocolate Company paid him $1000 for his recipe and called it "German's Sweet Chocolate." In the 1950's a Dallas paper published a submitted recipe for "German's Chocolate Cake" using German's Sweet Chocolate. General Mills made the recipe available to the public in a recipe booklet, and the rest is history.
I forget how much I enjoy this cake. Well, honestly it's really all about the gooey coconut pecan frosting, isn't it - which I've been known to eat with a spoon straight from a store-bought tub. (I do, however, make all my frostings from scratch now!)
GERMAN CHOCOLATE CAKE INGREDIENTS
For the icing:
3 egg yolks, lightly beaten
1 12-ounce can evaporated milk
1 1/2 cups sugar
3/4 cup butter (12 Tablespoons)
1 1/2 teaspoons vanilla extract
1/4 teaspoon salt
2 - 2 1/2 cups sweetened flaked coconut
2 cups chopped pecans, toasted
For the cake:
2 4-ounce packages sweet chocolate baking bars
1/2 cup water
2 cups all-purpose flour
1 teaspoon baking soda
1/4 teaspoon salt
1 cup butter, softened
2 cups sugar
4 large eggs, separated
1 teaspoon vanilla extract
1 cup buttermilk
Toasted pecan halves, for garnish, if desired
DIRECTIONS
Make the frosting first and set aside to cool:
1. Combine egg yolks, evaporated milk, sugar, and butter in a medium saucepan over mediumlow heat. Stir constantly until mixture begins to thicken, about 15 minutes.
2. Remove from heat and stir in vanilla, salt, coconut, and pecans.
3. Allow to cool completely. (It will thicken even more as it cools.)
Make the cake:
1. Preheat oven to 350 degrees. Lightly grease three 8-inch round cake pans; line bottoms with parchment paper, then lightly grease the paper.
2. Microwave chocolate baking bars and 1/2 cup water in a large microwave-safe bowl at high for 1 to 1 1/2 minutes or until chocolate is melted and smooth, stirring once halfway through.
3. Combine flour, baking soda, and salt in a medium bowl and set aside.
4. Beat butter and sugar with a stand mixer on medium speed until light and fluffy, about 3 minutes. Add yolks, 1 at a time, beating just until blended after each addition. Add melted chocolate mixture and vanilla and beat on low speed until blended. Add flour mixture alternately with buttermilk, beginning and ending with flour mixture. Beat on low speed just until blended after each addition.
5. In a separate bowl, beat egg whites at high speed until stiff peaks form. Gently fold into batter. Pour batter into prepared pans.
6. Bake for 25 to 30 minutes, until a toothpick inserted in the center comes out clean.
7. Remove from oven, and run a knife around outer edge of cake layers to loosen from sides of pans. Cool in pans on wire racks 15 minutes.
8. Remove from pans to wire racks; discard parchment paper. Cool completely.
9. Using a serrated knife, thinly slice off the domes of the cake tops, if desired.
10. Spread Coconut-Pecan Frosting between layers and on top of cake. Garnish with toasted pecan halves.
21 May 2023 / ISSUE 148 / VerosVoice.com
ON THE MENU, Continued next page
ALMOND & CHOCOLATE Coconut, Oh My!
A
COCONUT CREAM PIE INGREDIENTS
1 9-inch pie crust, fully blind baked
For the filling:
2 eggs
2 egg yolks
1 1/2 cups whole milk
1 1/2 cups unsweetened coconut milk
1 cup granulated sugar
1/4 cup cornstarch
1/4 teaspoon salt
4 tablespoons unsalted butter
1 1/4 cups sweetened shredded coconut
1/4 cup sweetened shredded coconut, toasted, for garnish
For the whipped cream:
1 1/2 cups heavy whipping cream, COLD
3 tablespoons powdered or granulated sugar
1 teaspoon vanilla extract
DIRECTIONS
1. Whisk together the two eggs and two egg yolks in a medium bowl; set aside.
2. In a small pot, add the whole milk and coconut milk and place over medium heat to warm. Stir occasionally. Remove from heat once the solids are completely dissolved and the mixture is warm.
3. In a medium pot, whisk the sugar, cornstarch, and salt. Pour in the milk mixture and whisk again until there are no lumps.
4. Place on medium-high heat and stir continuously using a rubber spatula until thickened. The mixture should coat the back of your spatula and you'll see a noticeable difference in the consistency. Remove from heat.
5. Slowly drizzle in a cup of the hot mixture to the eggs, whisking vigorously (so the eggs don't scramble). Add the egg mixture to the pot and return to medium-high heat for 2 minutes, still whisking.
6. Remove from heat. Add butter and stir until it's melted. Mix in the coconut and allow to cool about 10 minutes.
7. Pour into the baked pie shell. Smooth out, cover filling with saran wrap, and refrigerate for at least 4 hours.
8. Before serving, make the whipped cream. Add heavy cream, sugar, and vanilla to a stand mixer and whip on medium-high until medium peaks form. Pipe the whipped cream on top of the pie, or with a spoon dollop and make decorative swirls. Top with toasted coconut.
May 2023 / ISSUE 148 / Vero's Voice 22
3
ON THE MENU CONTINUED
nother classic favorite…luscious creamy coconut filling topped with fresh whipped cream and topped with toasted coconut.
OFFICE SPACE For Lease Modern 1600 square feet facility situated in central Vero Beach. Join neighbors including; South State Bank, McEvoy, Tropic Shores, and ReMax Real Estate Office. This space features a State-of-the-art Reception Area, Six Private Offices, Kitchenette, Conference Room, 2 Bathrooms, and Foyer. 800 20TH PLACE, SUITES 4 AND 5 LEASE PAYMENT PER MONTH: $2150.00 + sales tax. Century 21 Circle • 772-532-9184 David A. Walsh BROKER/ASSOCIATE CALL Professional R LL With Us...RECYCLE! LL With Us...RECYCLE! For more info visit www.ircrecycles.com or call 770-5112 RECYCLE empty, clean & dry plastic bags & wraps at one of the 5 Customer Convenience Centers or the Main Landfill. Containers • Packing Peanuts NOT in Curbside Recycling R LL With Us...RECYCLE! For more info visit www.ircrecycles.com or call 770-5112 RECYCLE empty, clean & dry plastic bags & wraps at one of the 5 Customer Convenience Centers or the Main Landfill. Containers • Packing Peanuts NOT in Curbside Recycling LL With Us...RECYCLE! For more info visit www.ircrecycles.com or call 770-5112 empty, clean & dry at one of the 5 Customer Convenience Centers or the Main Landfill. Containers • Packing Peanuts NOT in Curbside Recycling Us...RECYCLE! For more info visit NOT in Curbside Recycling R LL With Us...RECYCLE! For more info visit www.ircrecycles.com or call 770-5112 RECYCLE empty, clean & dry plastic bags & wraps at one of the 5 Customer Convenience Centers or the Main Landfill. Containers • Packing Peanuts NOT in Curbside Recycling R LL With Us...RECYCLE! For more info visit www.ircrecycles.com or call 770-5112 RECYCLE empty, clean & dry plastic bags & wraps at one of the 5 Customer Convenience Centers or the Main Landfill. Containers • Packing Peanuts NOT in Curbside Recycling NO Chip Bags•Frozen Food Bags•Rigid Plastics •Food Containers•Packing Peanuts at one of the 5 Customer Convenience Centers or the Main Landfill. Carryout Bags Produce Bags Bags Wrap Wrap Bags RECYCLE empty, clean & dry plastic bags & wraps at one of the 5 Customer Convenience Centers or the Main Landfill. Plastic bags get entangled in the machinery at the sorting facility. Thank you for your cooperation! PLEASE DO NOT BAG RECYCLABLES. For more info visit indianriver.gov or call 772-226-3212 Food Containers • Packing Peanuts NOT in Curbside Recycling: Carryout Bags Newspaper Bags Product Wrap Retail Bags Bubble Wrap Produce Bags Bread Bags Product Overwrap Dry Cleaning Bags Case Wrap May 2023 / ISSUE 148 / VerosVoice.com 23 3456 US HIGHWAY 1, VERO BEACH VeroBigShots.com (772) 979-GOLF Family Fun! EVENT SPACES AVAILABLE 30 CLIMATE CONTROLLED TEE BOXES FULL SERVICE BUNKER BAR AND GRILL 18-HOLE MINIATURE PUTTING COURSE
by Adaline Carlile
Traditional Bites
Oi, gente! Tudo bom? Welcome back for another excursion to my beautiful home of João Pessoa, Brazil. If you've been following along with me so far, you've learned about my journey here with my husband and three-month-old baby. You've also explored Joao Pessoa's historical sites in one packed weekend itinerary.
Up next, there's a very important topic I have yet to touch upon, and that topic is food! The local fare in the northeast region has African, Portuguese, and indigenous roots. While rice, beans, meat, and seafood are major components of the Brazilian diet, I want to start with a few simpler dishes that are specific to the northeast and my state, Paraíba.
One of the most famous dishes here, and one that I eat almost every day, is tapioca. It is a nearly flavorless medium for all sorts of fillings. Tapioca flour, derived from cassava or yucca, is spooned into a hot pan, and the heat melds it into a crepe or pancake of sorts. The outside is usually a little dry and crisp while the inside is chewy.
While I generally eat it with butter and scrambled eggs, these crepes can be filled with meats, cheeses like queijo
May 2023 / ISSUE 148 / Vero's Voice 24
Gus reaches for tapioca filled with scrambled eggs and and melted cheese
MAMãE TRAVELING
Cooking tapioca Melting salty grilling cheese
coalho, veggies, and even sweet fillings like guava and cheese (a combination they call "Romeo and Juliet"), chocolate, and doce de leite. It is a very versatile and simple food to eat at any time of the day!
Another typical food regularly eaten in this area is something called carne de sol. It is a heavily salted beef that has been cured in the sun for a day or two. Local restaurants find many ways to serve it, including shredded on creamy pasta and risotto, as a filling in tapioca, panfried, or served with cuscuz
Cuscuz is a very common traditional dish and can best be described as a dry corn grit. My goto is cuscuz mixed with butter and topped with queijo coalho and eggs!
Along with cuscuz, other dishes made of corn are a large staple in northeastern cuisine. My husband's grandma loves making him a sweet corn dish called munguzá. Munguzá is a porridge made with milk, cinnamon, sugar, and whole-kernel maize. It is a very traditional, comforting sweet dish.
Another local favorite of mine is pamonha. It is like a tamale but sweet, the corn dough cooked within a husk. Combined with salty queijo coalho, it is a duet of flavor!
You may have noticed I mentioned queijo coalho a few times so far! It's probably the most common cheese I have seen in this area and is used in an array of dishes. Also known as "grilling cheese," this salty cheese can be melted right in a pan and poured onto whatever you want. I especially enjoy it when a little crispy edge forms while melting it. Mmm…
After feasting on all these dishes, it's only right to indulge in a little dessert. One of my favorite snacking cakes that originated in a neighboring state, Pernambuco, is called bolo de rolo, a jelly-roll-like cake with many thin, sugary layers of dough spread with guava paste and rolled into a tight swirl. My favorite part is the crunchy sugar that dusts the outside, a stark contrast to the buttery softness of the roll. It is as tasty as it is pretty and pairs perfectly with a small, strong cup of Brazilian coffee!
These highly versatile dishes can be enjoyed for breakfast, lunch, or dinner and are delicious with fresh fruit like papaya or pineapple. They are very simple, but I believe there is something comforting and wholesome in their simplicity.
But of course, this list is far from exhaustive and is only a glimpse of what Brazil has to offer our palates. There is a vast array of cooking that we have yet to sample, from national dishes to churrascarias (steakhouses) and padarias (bakeries.) While we continue our exploration of Brazil, I'll be sure to introduce them to you.
May 2023 / ISSUE 148 / VerosVoice.com 25
Eggs with cuscuz
The sugary, guava-filled layers of Bolo de Rolo are best enjoyed with strong Brazilian coffee.
Munguzá, a sweet corn dish
Carne de sol, or salted beef
by Beth Walsh Stewart
Duped
It's a trick. As a society, if we believe that evil exists only in concept, and that everything immoral and unethical in the world is the result of psychological, sociological, politically motivated, or insatiable greediness, we are rendered powerless to the dilemma.
We hope for psychological understanding. We cry out for social justice. We cling to angry political extremes. We point judgmental fingers at the "haves" and blame them for the issues of the "have-nots". Yet, we remain stuck in the sludge of a worldgone-mad.
We've been swindled by valuing concepts instead of people. Concepts are the fodder of intellectual debates. We can defend a good one with puffed-up surety and prideful security. We discuss the issue at its core, and we criticize those we think caused it. We can dissect lost principles like integrity and dignity and claim that others have ceased living up to them.
We were innocently on the sidelines, watching from a distance, unable to make a difference. It's not our fault.
We have been deceived, and we willingly followed the lie to our current status. We've replaced intelligence with information, caring little if the knowledge we ascertained was accurate. Our educational institutions got on board, and rewarded degrees to those who defend the current stance of the school, whether it supports their personal beliefs or not.
We opened our minds to include everyone and everything, and the tenets of decency fell out through the widened cracks in the openings. We judged the pious as ignorant and lost the significance of personal conviction in our ruling. We turned godliness from virtue to disadvantage and tied it to unawareness and small-mindedness. We convinced ourselves that we were doing the right thing to grow in rational prowess as a nation and dismissed those that didn't agree with us.
Misled and duped, we pooh-poohed the idea that evil is real. In the "real" world, it must be disregarded as fictional. But what if evil actually exists?
Let's entertain the idea that evil is real for a moment. With that theory in the background, it's time we take responsibility for what we have allowed to happen in the world.
When we deny evil, we don't fight against it on behalf of good. We accept the unacceptable. We believe the preposterous. With that, we stop fighting for the truth, and fight for what will best support the needs of a popular concept, even if it doesn't match our personal values.
Disunion follows, to the delight of evil. That costs us as a nation. It removes the "indivisible" out of our pledge of allegiance. It removes our allegiance if things don't go our way. In the end, it removes our pledge. A pledge is a deposit each one of us makes to promote security. Insecure, divided, and sure of the enlightened concept of the day, evil has won the popular vote.
If evil is real, then what we are witnessing is plausible. Furthermore, it will progress and worsen with time. If evil is at work, it doesn't wait for our fidelity. It can operate just as well with complacency or entitlement. Those get us out of the way long enough to allow it to take over goodness and decency.
Evil is not a concept. It is a reality. Let's not be duped.
May 2023 / ISSUE 148 / Vero's Voice 26
Beth Walsh Stewart, MTh, is the visionary behind the WeCovering Project and the Creator of BethWe, the nonprofit that was the impetus for this work. Dedicated to rescuing the stragglers lost in the shadows of the road of life, Beth is best-known for her Good Seed Podcasts, 12-Step seminars, weekly blogs, g.o.d.speaks books, and uplifting workshops. Beth lives by this motto: I have been called to help my brother find his authentic self and his God, and I best accomplish this end by sharing my pursuit of the same.
ENCOURAGING
Beth Walsh Stewart
WORDS

May 2023 / ISSUE 148 / VerosVoice.com 27 Can't Sleep? Tune in to "New Day" @ 3 am Hosted by Rhett Palmer Daytime Broadcast 7 am & 3 pm 89.9 FM - WCNO Listen to Ed Gardner's "MONEY NATION" EVERY TUESDAY AT 11:30AM ON VEROSVOICE.COM Fridays @ Noon Facebook Live On Vero's Voice Magazine Encouragement for what you face today, tomorrow and always.
Cooke he Patriot Church's goal is to educate you about the truth of our country's founding and empower you to engage in the Battle for the Heart and Soul of America. Join the Sacred Cause to Save our Republic! Tune in Wednesdays, 11:00am-12:00noon 4th Sunday in Sebastian, 50 S. Wimbrow Dr, 10:00am 5th Sunday in Vero Beach, 4425 71st St, 10:00am For booking/training information contact Rev. Dr. John A. Vacchiano 772.532.6400 | PatriotChurch@gmail.com
Del Bates Penny
Who is Jesus to you?
Matthew 16:13–17 (NKJV)
13When Jesus came into the region of Caesarea Philippi, He asked His disciples, saying, "Who do men say that I, the Son of Man, am?"
14So they said, "Some say John the Baptist, some Elijah, and others Jeremiah or one of the prophets."
15He said to them, "But who do you say that I am?"
16Simon Peter answered and said, "You are the Christ, the Son of the living God." 17Jesus answered and said to him, "Blessed are you, Simon Bar-Jonah, for flesh and blood has not revealed this to you, but My Father who is in heaven."
This story above is one of the most beautiful depictions of Jesus being revealed as the Son of God to one of His disciples for the first time. Personally, this story has impacted my life in so many ways. Probably the most extraordinary thing about this story is that up until this point, the disciples recognized and believed that Jesus was a great teacher, mighty in signs and wonders, and they even believed that He was the Messiah. However, what they did not understand was that He was not only the Messiah, but that He was the Son of God. Take note that the Jews in that day did not believe the Messiah was going to be the Son of God, but they rather believed that He would be more like a Deliverer for the oppressed people.
However, after walking with the disciples for some time Jesus wants to know from them who they think that He is. It is fascinating to see their responses. Some say a prophet, some say Elijah, et cetera. Ultimately, things get serious when He asks them, "Whom do you say I am?"
Simon answers, "You are the Christ the Son of the living God."
Jesus responds to him saying that it could only be His Father in Heaven who revealed this to Him.
This is a notable critical question every one of us will have to answer in our lives. Who is Jesus to you? Is He just some great guy? Was He a wonderful prophet? Or do you recognize Him for who He truly is, comprehending that He is the Son of God, the One who came and saved the world so that we can all have eternal life.
I believe that when a lot of people get saved and give their hearts to Jesus, they believe; they do not yet know Him, but as they grow in their relationship with God, He is the One that will reveal Jesus more and more to us, showing us how much He loves us and instilling in us a deep thankfulness for His everlasting grace and mercy. He is the King of all Kings and the Savior of the World.
REV'S VERSES
by Pastor Rich Ienuso
Your Identity
Paul's second letter to the Corinthian Church states that because they are Christians now, their old ways are passing away, and all things are becoming new (5:17). They now have a new identity in Jesus Christ. They are a new creation. Those who have received Jesus as their Savior have become "children of God" (1 John 3:1-3).
As believers in Jesus we realize our identity is not what we are "labeled," nor in what others may think of us. What is important is what God thinks of us and who we are in Jesus (Jeremiah 29:11).
Genesis 1:26 states that God created us in His image and likeness. We are unique and loved by God.
Have you experienced the new birth (John 31-6)?
Are you indentified with Christ (Galatians 2:20)?
Receive God's love and forgiveness and receive a new identity in Him.
Blessings, Pastor Rich
28 May 2023 / ISSUE 148 / Vero's Voice
ENCOURAGING WORDS CONTINUED
Pastor Alex Pappas is Senior Pastor at Oceans Unite Christian Center located in the Indian River Mall. Live broadcasts and podcasts are available at oceansunite.com. Pastor Rich Ienuso
Pastor Alex Pappas
29 May 2023 / ISSUE 148 / VerosVoice.com
Rhett Palmer's "NEW DAY" Weekdays 7am•3pm•3am TUNE IN May 2023 / ISSUE 148 / Vero's Voice 30
Whether you are in search of a new family dentist or need a complete smile makeover, our practice is prepared to serve you with the utmost care and attention.
Every day, we help turn dream smiles into a reality. As one of the most sought-after Vero Beach cosmetic dentists, Dr. Planes and the team here at Planes Dental Arts have transformed the teeth of countless patients. We know how important a beautiful smile is and enjoy watching our patients gain renewed confidence in their appearance. We also know how important good health is to maintaining a new smile. From fillings and cleanings to implants and straightening, we offer preventive, restorative, and cosmetic solutions to fit the needs of the whole family.
Our team is highly trained and experienced in a wide range of dental services. With years of combined advanced education and an office equipped with state-of-the-art technology, it is easy to see why so many people choose Planes Dental Arts and Dr. Alex Planes as their Vero Beach cosmetic dentist.
Whether you need general dental care or feel embarrassed or unhappy with the appearance of your smile, we are prepared and ready to address your concerns. Contact us today to schedule your consultation and find out how dental care at Planes Dental Arts can meet and exceed your expectations.
Money Nation with Ed Gardner TUESDAYS 11:30-NOON The Patriot Church with Rev. Dr. John Vacchiano WED. 11:00-NOON Seeds of Hope
WEDNESDAY NOON "Alexa,OpenVero'sVoice!" iPhone Google SCAN TO DOWNLOAD OUR APP VerosVoice.com & RhettPalmer.com FACEBOOK8-noon @VEROSVOICE @RHETTPALMERLIVE 24/7 LISTEN toAllThe Great Interviews Over40,000Interviewsin28years! RHETT PALMER PODCAST Talk Host May 2023 / ISSUE 148 / VerosVoice.com 31 General, Cosmetic and Implant Dentistry Dr. Alex Planes, d.d.s. 10157 S Federal Highway, Port St. Lucie, FL 34952 772-337-1127 11200 SW Village Pkwy #106, Port St. Lucie, FL 34987 (772) 800-6535 4755 Highway A1A, Vero Beach, FL 32963 772-231-6004 PlanesDentalArts.com
with Del Bates & Penny Cooke
Class Experience
A First
Located at 95 Royal Palm Pointe, Vero Beach Call or text 772-473-7777 To schedule a complimentary consultation or email podcast@verosvoice.com Let our professionals guide you in creating your very own podcast in a relaxed environment. Have Your Own Podcast! Vero's Voice Podcast Studio is Available to Rent