Are You Interested In Joining The Men's Shed?
MenSheds Manitoba, Doug has helped men come together, stay productive, and contribute to the community; all of which they say are keys to maintaining overall good health.
So far, the Vermilion group has brainstormed several ideas of what can keep them busy in the coming years. As well as being somewhere to have coffee and expand social networks; they are hoping to keep a learning environment where men can learn and practice woodworking; blacksmithing; firearms; millwright skills; as well as automobile mechanics or restoration. They may even plan some recreation activities, games nights, or occasionally invite speakers to discuss health topics of interest, or things such as retirement, estate planning and investments. Because it's a little different than anything currently in existence in the community, the Vermilion Men's Shed seems to be sparking interest with anyone who hears about it.
In the coming weeks they plan to reach out and contact potential partner organizations to discuss meeting or work space as well as potential sponsorship. FCSS Coordinator, Carol Coleman, noted that operating under a partner organization can help assist the group with grant writing and banking, as well as liability and insurance. Eventually, the group will oper
Similar to other clubs you could provide a service for a small price or donation, such as bike repair or wooden birds for sale or donation to the Lodge. Other projects could include flower boxes, herb boxes or raised garden boxes. Discussing that Vermilion acts as a central hub of the county, they said it may be a good location for the club and as it grows, but that people from any corner of the county (urban or rural) should be encouraged to attend.
As they get started they may need to share and borrow unneeded tools from other men's sheds, or attend one in another area to see how they operate. They will soon be discussing necessary roles within the organization and could
but will try to plan some daytime projects on the weekends so that people are more alert and energetic. They encourage people using word of mouth to create more interest, and may host a social gathering such as a pool tournament in order to get the word out.
"A lot of clubs are already established, but it is through those connections that new relationships and clubs grow over time. Conversation is different when you have a project," said CVR Community Development Coordinator, Candice McLean. "When you have these intergenerational relationships, you create connection and opportunity to talk and learn from one another. Older people have experience and wisdom, and young
similar is invaluable."
Overall the participants so far seem keen and are encouraging more members to join so they can share both the organizing responsibility and everyone's wealth of knowledge. So far they are still determining whether they would start with one project focus or alternate throughout the year, but they agree that the more interest they create, the more they will be able to offer and accomplish. Essentially the group aims to benefit its members with a sense of connectivity and productiveness, but in the long run they will also benefit the community as a whole with their partnerships and projects. Everyone from college students to seniors is encouraged to get involved.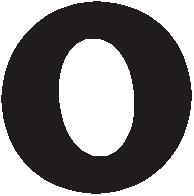 www.vermilionvoice.com vermilionvoice@gmail.com
Tuesday, February 7 www.vermilionvoice.com 780-853-6305 Bringing a spectrum of news and advertising to your fingertips.
From left, Carol Coleman and Candice McLean. Photo Angela Mouly
Lorna Hamilton
Reporter
Over the past week, Barb Knauft from the Vermilion Quilt Guild donated funds remaining from their Pillowcase Project to three local organizations.
"We raised $8,100 during the Pillowcase Campaign; we used $4,500 of that money to fill the pillowcases, and we decided to donate any unused funds to facilities with recreation departments," said Knauft. "The amount donated to each organization was based on their resident counts, and we have