This is tinder. This is the real world.
#978
Hey There,
We are Tinder, and we're in the business of making life bigger –more spontaneous, more explorative, and more you. Welcome to your new future full of endless possibilities.
Although the "real world" preaches an adulthood filled with taxes, car maintenance, and credit scores, we believe life doesn't have to be so rigid. To Tinder, the real world exists in the moments you create with friends and partners; it's rooted in sunset picnics, unplanned parking lot adventures, and a life without expectations. Our intuitive interface combines innovative safety measures with meaningful social interactions in order to empower young adults to share life's greatest moments in a safe and inclusive way.1,2
With Tinder, all of life's possibilities are just one swipe away. Here's to your new adventure partners, the end of colorless routines, and the start of life's unexpected joys, right at your fingertips.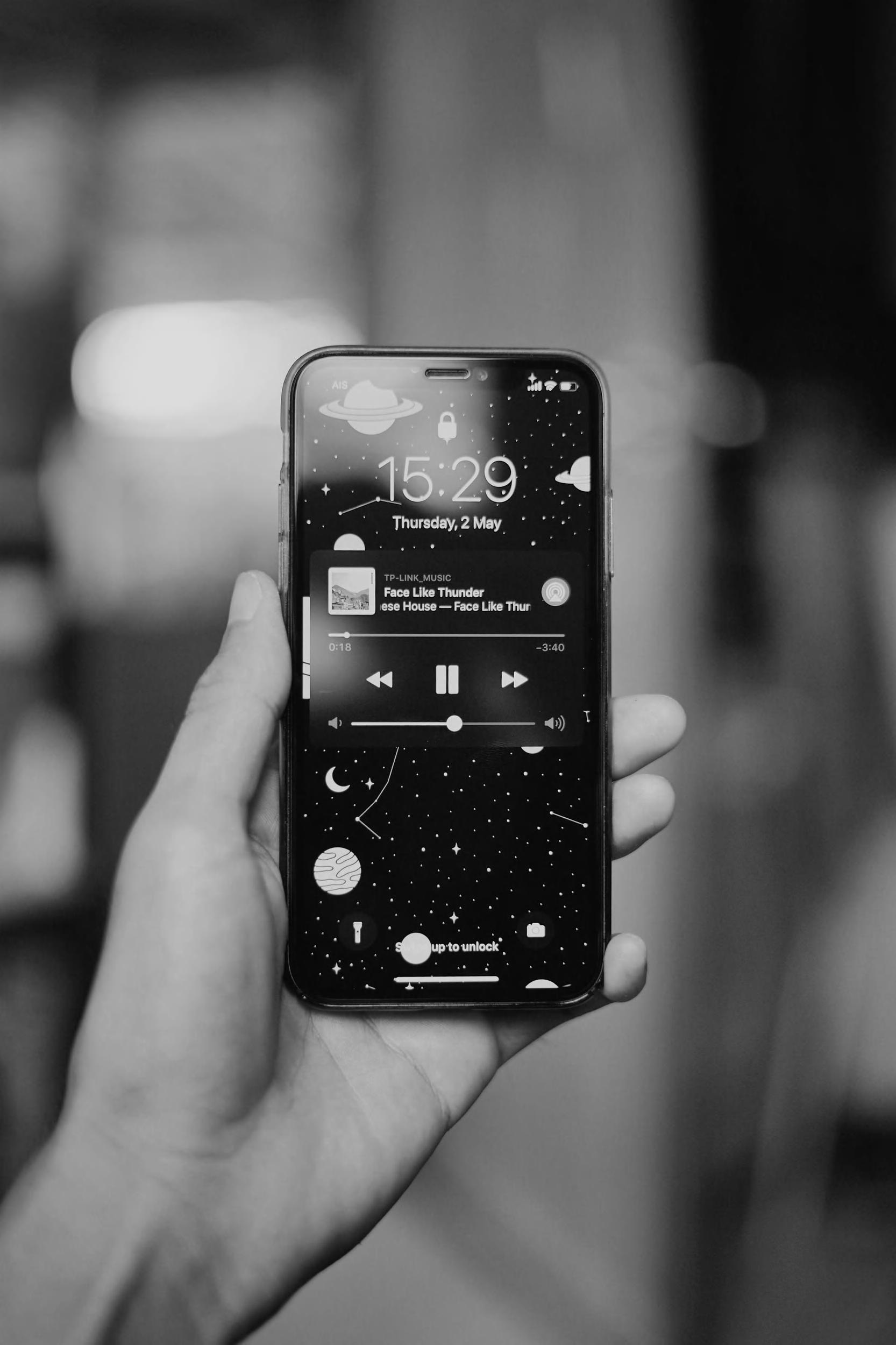 02 The Problem 05 Creative Strategy 20 Conclusion 09 Campaign Evaluation 15 Partnerships 03 The Solution 07 Media Strategy 08 Timeline & Budget 10 Platform Ads 16 Experiential Strategy
is tinder.
Cheers, This
Increase Brand Love Ca mpa ig n O b j e c t iv e S drive product reconsideration facilitate new downloads 01
THE PROBLEM
To boost Tinder brand love and increase new user registrations, Tinder needs a bold campaign that celebrates and supports a world in which Gen Z aspires to live.
Gen Z is very dismissive of brands with inauthentic advertising.
92%
of marketers believe brands deliver personal experiences to customers, but
65%
of Gen Z consumers disagree.3
Gen Z is reluctant to spread brand love without authentic brand interactions.
90%
of 16-25 year-olds say that authenticity is important when deciding which brands they like and support .5
Gen Z desires more inclusivity within varied social relationships.
68%
of 18-24 year-olds are not using dating apps.7
72%
are simply focusing on creating deep emotional friendships.8
Gen Z can be very dismissive of traditional advertising methods... connecting with vloggers and influencers who are meaningful to younger watchers can be an effective strategy.
– Sarah Cavill , Senior Marketing Communication
Brand loyalty won't sustain itself for Gen Z, you must continually earn their business.
– WP Engine, The Center for Generational Kinetics6
Gen Z are accepting and open-minded, with gender bearing little impact on the people they surround themselves with and friendships they make.
– MediaCom9
02 Strategy
THE SOLUTION
Our research shows that Gen Z is open to forming all types of relationships not just romantic ones. In order to build brand love and trust from Gen Z, Tinder is better suited transitioning into a lifestyle-oriented app.
Promote marketing imagery that better represents real, diverse user interests.
Display and celebrate diversity in digital, social relationships of all kinds .
Create meaningful B2C interactions and experiences that generate long-term value.
56% 97%
trust a company more when they use images of real customers in its advertising.10
82% 60%
say it's important for brands to value their opinions.11
TINDER IS so much
value digital relationships and are friends with someone they ONLY know online.12
have at least one social media account across seven main platforms.14
72% 71%
say they'd like to see more diversity in advertising.13
follow influencers.15
Tinder's shift into lifestyle will foster deeper and more diverse interactions with 18- and 19-year olds with authentic marketing executions that seek to dispel outdated and less inclusive social relationship norms.
Our campaign utilizes thoughtful multi modal advertising on Gen Z centric platforms and experiential strategies. We'll tap into Gen Z's love for creating and sharing valuable, personalized content that will boost brand love. Tinder will become a digital community through which Gen Z can explore the real world. By embracing diverse social connections and active communication, Tinder can gain Gen Z's brand love and loyalty.
More than a dating app Results: Increase
Tinder allows people from all different backgrounds to form connections romantic or otherwise. Our highly personalized, strategic content is designed to guide reconsideration of Tinder's utility as a daily lifestyle app.
Facilitate new
D rive product
02
brand love
downloads
reconsideration
S trateg y 03
Meet the personas
Safety first
28%
of Tinder users identify as cis-women. 1
LGBTQ+ rights Body positivity Vlogging Thrifting Photography
they/them/their Show me a picture of ur dog and then we'll talk
200%
more likely to be active on dating apps than non-LGBTQ+ users.17
Basketball Fishing Stock trading
Looking for: Someone who cares
62%
of Tinder users are cis-men. 1
In contrast to other generations, Gen Z is willing to share their personal data to customize their desired in-app experience.19,20 In our survey, 18-24 year-olds are 30% more likely to be concerned with catfishing than data privacy. 1 Given Gen Z's strong expectations for brands to listen to customer concerns, highlighting Tinder s in-app safety features will increase consumer trust, thus increasing brand love amongst our target demographic.
Cisgendered women are currently outnumbered on dating platforms, indicating Tinder s platform has to shift towards a more inviting, social environment.
LGBTQ+ users are the most active segment among the dating app industry.
Cisgendered males make up the current majority of Tinder users and drive the most engagement.
of 18-24 year-olds agreed they would like to see Tinder implement more physical security features.
75% 63%
of 18-24 year-olds are worried about catfishing.
Strategy
Alex 19
Bisexual Student Los Angeles
Kyle 18 Straight Student Seattle
Weightlifting
Straight
New York City N
Me Too Fashion Instagram Coffee
Hannah 19
Barista
ew in town and trying to meet new people! Any foodie suggestions?
04
CREATIVE STRATEGY
Throughout childhood, Gen Z has repeatedly been told the cautionary tale of "the real world" – an imminent entry into mundane, yet cut-throat, adult existence. There is no better time to redefine "the real world." We're breaking through the noise to speak directly to Gen Z's free-spirited fire. With Tinder in their pocket, 18- and 19-year-olds can pioneer a cultural shift towards a world filled with exploration and spontaneity.
This is tinder is our cardinal narrative. It's the vehicle that drives all of our creative executions. Our campaign harnesses this simple, yet bold, slogan to affirm Tinder's seamless positioning as a lifestyle leader. It broadens Tinder's utility beyond dating ventures to empower 18- and 19-year-olds in a new way: the "real world" is yours to define, create, and experience.25
Cooking with friends. This is tinder. Sharing a kiss. This is tinder. Dancing in the park. This is tinder.
Tinder is a world full of diverse stories and opportunities – perfect for the life Gen Z desires – a world where they can live to the beat of their own drum.
This is tinder. This is the real world.
Creative 05
Campaign Tone Words
With the help of tactful tone words, This is tinder will triumph with spirited ads and memorable experiential strategies. These tone words embolden our slogan and solidify the conceptual framework for all of our creative marketing executions.
This is
THE Why
Gen Z culture thrives on spontaneity. Known for spur-of-the-moment decisions, they can adapt and make the most out of any situation.26,27
Simply put, our personas can't wait to check out what's right around the corner. Explorative in our campaign means to experience friendship, love, and the world around us.28,29
Being inviting is about feeling comfortable and open to trying new things. Whether it's literally inviting someone over, or figuratively inviting feelings of warmth and intimacy, a blend of these ideas will guide Tinder's ad campaign to let our personas embrace themselves judgement-free.30,31
Our personas understand trends as a constellation of the past, present, and future. Style doesn't play by the rulebooks. Whether you're skimming on the brink of new technology or on 70's style roller skates, there's no singular definition of Gen Z culture.32,33
THE How
This is tinder will portray Tinder as a fun-filled, spontaneous, and unexpected world where anything is possible. We are carving out space where users can't help but submerge themselves in everything Tinder has to offer, whether it's unexpected romance or ourishing friendships. Our inclusive and fun-spirited campaign will increase brand love among 18- and 19-year-olds by displaying the real world of Tinder.3 With Tinder, life doesn't have to be so serious
Our diverse and dynamic imagery captures the interest of Gen Z's varied, niche personas. Gen Z has proven themselves to be responsive to campaigns from companies (Glossier, Netflix, Nike) who offer engaging content that provokes conversation.3 Our campaign is chock full of buzzworthy imagery and innovative experiential strategies designed to create more genuine interactions among our personas. This is tinder welcomes Gen Z to a world of endless adventure and possibility.
Creative
In viti ng S t yl i z e d 06 Obj e c tive S:
Media Strategy
target
18- and 19-year-olds in the U.S. WHO
HOW A blend of social media, digital activations, out of home, and experiences to engage our target audience.
Geographic Segmentation
Audience engagement
Research has shown that optimal frequency is at least 3 exposures.36 We derived a reach of 300M using our conservative estimate of 1B+ impressions. These are calculated from our budget breakdown and cost per thousand impression (CPM), with a target frequency of 3 ad views per day.
These cities were chosen by cross-referencing the most active U.S. cities on Tinder in the U.S. with cities that have a large presence of young people.3
3 % E ngagement R ate
We averaged our social media platform engagement rates based on dating app industry standards for a comparatively
h rate of 3%.3
Assuming a 5% conversion rate and multiple impressions per person, we have calculated a conservative estimate of 714,286 new downloads from our campaign.
↑ 0.8 % B RAN D REACH
Tinder currently has the highest brand reach of any dating app at 4.2%.3 Our exceptionally researched, highly unique campaign will increase Tinder s brand reach to 5%.
MEDIA
1B+ ~3 300M IMPRESSIONS FREQUENCY REACH
Average CPM $6.40 Social Media $3.90 Out of Home $25 Podcasts $18 Streaming
Target Market Population New York City 2.6M NYC Los Angeles 1.5M LA Chicago 1.3M CHI Boston 730k BOS 690k Phoenix PHX San Diego 530k SAN CAMPAIG N K PIs
hi
7
,
N e w D ow n lo a ds
g
14
286
07
From August to December 2021, we will utilize a pulsed marketing approach with surges tailored to persona preferences. Spending is increased around major touchpoints such as back-to-school, Thanksgiving break, and Winter break when content consumption rates trend higher.40
Increased Spending Regular Spending
Decreased Spending
Our $10M budget will generate 1B+ impressions ensuring an optimized reach for every dollar spent Gen Z avidly engages with social media content more regularly than other generations.41 We will max spending on high quality ads across social media platforms, followed by experiential events designed to create user generated content for social media.
breakdown 25% 20% 19% 13% 13% 8% 1% 1% SOCIAL MEDIA
 EXPERIENTIAL 
 OUT OF HOME
 PODCASTS
 PARTNERSHIPS
 STREAMING
 DIRECT MAIL
 ANALYTICS $2,500,000
timeline budget SOCIAL MEDIA Twitter Instagram Reddit Snapchat TikTok STREAMING Hulu YouTube PARTNERSHIPS Influencers DIRECT MAIL Chegg ANALYTICS Google Analytics Qualtrics MobileAction Awario EXPERIENTIAL Tinderland Meet the City PODCASTS Las Culturistas Why Won't You Date Me Keep It! How To Do Everything Unlocking Us Something Scary OUT OF HOME Subway (Interior 3 cities Bus (Interior 3 cities Bus (Exterior 3 cities Billboard 6 cities 85,714,285 85,714,285 378,787,879 10,000,000 10,000,000 $600,000 $600,000 $600,000 $600,000 $100,000 $450,000 $450,000 $450,000 $520,000 $179,805 $233,740 $233,740 $233,740 $233,740 $233,740 $300,000 $500,000 $125,000 $1,283,505 $62,500 $7,500 $1,495 $1,495 $10,000,000 150,000,000 300,00,000 225,00,000 140,566,751 84,901 781,882 272,259 272,444 1,369,468 491,366 8,571,428 83,333,333 499,500 815,600 1,482,376,381 TOTAL
$2,000,000 $1,870,000 $1,348,505 $1,283,505 $800,000 $125,000 $72,990
AUG SEPT OCT NOV DEC COST IMPR
Tinderland
General Admission VIP Admission $1,732,500 Generated Revenue $90 $45 08 MEDIA
Tickets
CAMPAIGN Evaluation
INCREASE BRAND LOVE
quantitative
Social Media Traffic
Click-Through Rates
qualitative
Consumer Surveys
Mentions
Customer Satisfaction Rates
Facilitate New Downloads
quantitative
Track Number of Downloads
Monitor Retention Rate
qualitative
Customer Loyalty Index
Drive Product Reconsideration
quantitative
A/B Testing
Search Engine Traffic
qualitative
Consumer Surveys
Focus Groups
App Store Reviews
Evaluation Schedule
We will monitor brand lift, unaided recall, ROI and other key metrics through in-platform support from our analytic buys and evaluate our campaign at the beginning of every month. If our ROI is unsatisfactory, we will cut money from underperforming platforms and reallocate dollars to more productive platforms.
09 MEDIA
Social Media
Creative ad analysis
Our vertical videos are inclusive, thought-provoking, and eye-catching.42,43 These ads display a number of activities with which Gen Z identifies.44 Our research shows our personas will skateboard freely, hold wholesome picnics, and thrift stylishly and sustainably as displayed in our ads. We depict people hanging out as friends, lovers, and everything in-between to resonate with the varying wants of differing Gen Z personas.45
TikTok reports 100 million monthly users in the U.S. with 32.5% of those users falling within our target market.46,47
The TikTok Brand Takeover in-platform service delivers mass awareness, drives downloads, and generates high exposure with little competition.48
INSTAGRAM
72% of U.S. teens use Instagram and 62% of them check the platform daily.49
Instagram has a high engagement rate of 4.21% compared to other social media platforms, making it a prime platform to maximize brand awareness and engage with potential users frequently.50
SNAPCHAT
Snapchat is a powerhouse for impressions as the average user (under 25) visits the app over 20 times per day.51
Snapchat makes a commitment to authentic communication, something that young people heavily take into consideration when choosing where to spend their time.52
Creative
Obj e c tive S:
TIKTOK 570,216,449 Impressions
Social Media 570,216,449 Impressions
Creative Ad analysis
In our static images, we show activities with contrasting tones to appeal to the interests of all prospective Tinder users. These activities vary from nighttime skateboarding with friends to sharing an intimate kiss with a partner. This highlights the endless and inclusive experiences that Tinder offers. We include a brief slogan in the caption, "The real world is not as scary as it seems. This is the real world. This is tinder." With Tinder, the real world is welcoming, judgment-free, and full of possibilities.
TWITTER
44% of U.S. adults ages 18-24 use the platform.53
Twitter garners 2 billion video views per day, increasing ad engagements by 20%.54
Twitter's brand personalization capabilities allow for Tinder to reinvigorate their brand personality.
REDDIT
Gen Z makes up 26% of Reddit users, some of which can't be found on other leading platforms.55
Gen Z is drawn to the thousands of individual communities driven by users, in which Tinder will disperse acutely targeted advertising.
Reddit's ad system allows campaigns to narrow down specific audiences through those communities.
ObjectiveS:
Creative
11
Out of home
815,566,751 Impressions
Billboards Transportation ObjectiveS:
Billboards are a classic mechanism for advertising comprising almost 70% of Out of Home advertisements with 98% of people reportedly viewing an OOH ad every week.56 With 56% of Americans sharing a billboard ad they find funny via word-of-mouth, billboards create ample opportunity for Tinder to grow top-of-mind awareness.57 We have calculated that digital billboards cost on average $4 less than traditional TV media placements per thousand views making them a sound investment of our budget.
Creative ad analysis
Our billboard video ad is around 5 seconds long and flashes multiple scenes that correspond to our tone words while displaying our slogan "This is tinder" on the screen.
Our static billboard ad is a three-way split image of various activities that correspond to our tone words. These will allow our personas to understand the aforementioned redefined brand image with just a quick glance.
Our transportation ads display a single image with our slogan and serves the same purpose.
The share of 16-19 year-olds getting their driving licenses has nearly halved since the 1980s, illustrating the trend amongst Gen Z toward increasingly available alternative methods of
Creative
12
91,904,761 Impressions
HULU
Currently, the majority of Hulu subscribers directly represent Tinder's target demographic with 41% of subscribers aged between 18 and 29 years old.61 Hulu ads are twice as effective as traditional TV ads since Hulu does not offer a free ad-free plan.62 A 30-second video advertisement generates a 61% increase in top-of-mind awareness and a 22% increase in purchase intent (which will translate to download intent for Tinder) versus scheduled TV advertisements.63
YOUTUBE
The U.S. is currently the country with the most YouTube users with 81% of viewers aged 15-25 years old.64 YouTube's growing user base provides a cheaper option to TV ads due to the low $0.03 to $0.30 cost per view.65 YouTube also provides the option of non-skippable ads promulgating engagement and brand awareness for Tinder.
ObjectiveS:
Creative a d ana lysis
Our video ads capture the essence of our personas' lifestyles. Themes of everyday life portray what Tinder can be and maintain an authentic representation of what new and existing members on the app can experience. Our video ads focus on exposition in order to step away from the current perception of Tinder to what Tinder truly is.
Our "See for yourself" video ad starts with a close-up of two people looking at one another. As the camera slowly zooms out, you begin to see the bigger picture. What was once a close-up on the two people's faces, now is a full shot of both of them dancing, enjoying the company of one another. In the final seconds of the video advertisement, the phrase "See for yourself" pops up on the screen, followed by our slogan and the Tinder wordmark.
Our "What's next?" video ad is designed to show a multitude of possibilities, all with your Tinder matches. The video starts with two people exploring. As the video progresses, their backgrounds change to clips of their adventures through downtown, the beach, and the nightlife scene. At the end of the video ad, the phrase "What's next?" pops up on the screen, followed by our slogan and the Tinder wordmark.
Creative Streaming
"See For Yourself"
"What's Next?"
13
This is tinder.
Podcasts
3,373,32 0 Imp
As a rapidly growing media popular amongst young people, podcasts are integral to building brand awareness and brand love for Tinder. Podcasts are an ideal platform to reach newly eligible prospective users, as well as current users, with 49% of surveyed young people aged 12-34 listening to podcasts on a monthly basis.66
This is endless possibilities.
DIRECT mail
With direct access to college students, Chegg is an ideal platform to maximize interaction with our target market. As of 2016, Chegg reported reaching more than 40 million college students directly.67 Students flocking to Chegg for help with their
Las Culturistas Why Won't You Date Me Keep It! How To Do Everything Unlocking Us Something Scary
Creative ad analysis
Podcasts
Through the use of lively ambient audio, such as bustling street traffic or rugged sounds of skateboards, we tell a story of the real world full of endless possibilities. By alternating between more dynamic sounds and softer ones, we grab hold of our listeners' attention, transport them to new experiences, and appeal to a wide variety of tastes. The ad closes with "This is endless possibilities. This is tinder."
Direct Mail
Individualized messaging speaks to Gen Z.68 Personalized direct mail will touch the stylized side of our personas and creates a more intimate brand-to-consumer connection. In partnership with Chegg, we will mail birthday cards to students turning 18 and 19 years old. By welcoming students as they begin their adult journey and offering a glimpse of Tinder's endless possibilities, we communicate that the real world can be anything they please. It doesn't have to be so serious. With Tinder, it can be fun, adventurous, and lively.
Creative
e c tive S:
Imp r.
Obj
499 ,5 00
o ns
ressi
Po d c asts
Thisis tinder.
14
Partnerships
8 1 5 ,600
Influencer marketing functions as an inclusive marketing team with the ability to engage a diverse user base by connecting their followers to Tinder. With 60% of Gen Z agreeing that companies should take their opinions into consideration,69 we selected influencers that align closely with the shared value of authenticity, inclusivity, and engagement. Influencers have considerable reach amongst our target demographic with as many as 72% of teenagers following influencers and over half of surveyed Gen Z reportedly having bought a product after viewing a sponsored ad.70 We have dedicated 13% of our campaign budget to brand partnerships with influencers as they are powerful tools for generating top-of-mind awareness and increasing downloads.
Our campaign will capitalize on the higher engagement rates of micro/macro infl
in order to maximize impactful interactions with our campaign.7
Influencer demographic
Gen Z aged 18-24: part of the target demographic, representative and authentic
Follower Demographic
Gen Z aged 18-24
Social Platforms
Instagram73
of marketers plan to use Instagram posts. of Instagram users engage with the app daily .
TikTok
of all users as of January 2021 are Gen Z.74
of the people who have downloaded the TikTok app use the app daily. 75
Celebrity: 5M+ Followers 0 22% 31% 64% 77% 25% 10 20 30 40 50 60 70 Mega: 500k-5M Followers Macro: 100k-500k Followers Micro: 5k-100k Followers Nano: Up to 5k Followers Influencer Preference7
Influencer @ abeyoon Instagram Humor 40.8k 23% 45% 20% 374% 16% 19% 24% 126% 29% 16757% 28% 211% 37% 313% 23.2k 23.1k 106k 209.1k 940.1k 50.9k Activism Art Lifestyle Lifestyle Activism Humor Instagram Instagram Instagram TikTok TikTok TikTok @ anania . 00 @ matt h e p erson @ 8illy @ ama z ingis h grace @ milkt p a p i @ matt x i v Platform Category Subscribers Growth Rate Engagement Rate
uencers
97% 83% 67% of those marketers utilize the story feature. 60% 29% 15 O b j ecti v eS : M E D I A
Impressions
Experiential Strategy
We've built a bold, multi-sensory experiential strategy to ignite brand love and brand engagement amongst 18- and 19-year-olds outside of their mobile screen time on Tinder.
Meet the City Campaign Tinderland Influencer Blitz Tickets Released in 3 Waves Tinderland
Meet the city
Event OBJECTIVES:
Promote Tinderland
Drive Tinderland ticket sales
Measure Tinder brand love
Meet the City will drive awareness for Tinderland through creative pop-up executions within our six geographic segments. With a little help from Tinder, locals and tourists alike can discover famous points-of-interest within each city to build their own memorable adventures. Each pop-up offers an entry survey to measure brand love; all survey participants will have the chance to win a free GA or VIP Tinderland ticket.
Our September entry survey will be measured against our December Tinderland exit survey to measure Tinder's brand lift. This brand health metric will provide insight on Tinder brand love, and inform feasibility around scaling Tinderland up into additional cities.
To promote Tinderland, our select influencers will boost inbound marketing to attract attendees. This blitz invites our influencer team to a Tinderland sneak-peak to develop authentic brand content and cross-promote Tinder s safety features. Influencer content performance will substantially elevate Tinder s existing brand advertising strategies.
SEPT 4 - OCT 1 OCT 1 - 31 OCT 16 - NOV 29 DEC 4 - 5 & 11 - 12 T i n d e rla n d i n flu en c e r B li t z M EE T T HE CIT Y C A M PA I GN EVALUATI ON
16 O bj e c t i veS: E xp e ri ent ial
NYC LA BOS PHX SAN CHI
ObjectiveS:
13 17
Experiential
Tinderland
Welcome to America's entertainment capital: Los Angeles! All attendees must have a legal ID, valid ticket, and proof of an active Tinder profile. Events will adhere to current government health regulations.
Booths
These booths advertise Tinder's safety features, and offer novelty event merchandise attendees can take home.
Tinder Merch: Purchase branded merchandise to take home as a souvenir of your Tinder experience.
Noonlight Booth: Learn more about Noonlight a downloadable app and new 2020 Tinder safety feature that can trigger emergency services in unsafe situations.
Verified Booth: Get verified on Tinder to decrease catfishing a significant concern amongst Tinder users. Confirm your verification and receive complimentary food/drink tickets!79,80
FOOD
Immerse yourself in LA's singular melting pot of diverse food cultures and lively, exploratory energy.
Donut Friend: Come grab mini vegan donuts for a sweet treat.
Ghirardelli Hot Chocolate Bar: Customizable hot chocolate bar with a variety of toppings and flavors.
Kogi BBQ: Serving Korean inspired Mexican food since 2008, everything about this screams food truck from LA!
Steamy Bun Truck: Showcasing the mix of various LA cuisines, you'll find fluffy steamed buns filled with everything from pork belly to burger patties.
VIP PERKS
VIP Lounge: Exclusive access to the VIP Lounge and a free meal!
Bart's Carts: Carnival-themed carts filled with fun fair foods like kettlecorn, funnel cakes, and more!
Rides
In addition to creating a nostalgic atmosphere, our classic rides will be equipped with numerous cameras to maximize the perfect photo-sharing opportunity for all attendees.
10 11
Ferris Wheel: "Round-A-World"
Teacups: "My Cup of Tea"
Carousel: "Just Horsin' Around"
TINDER PHOTO OPS
Picture yourself in six vibrantly themed photo rooms that allow you to create long-lasting memories and fun, sharable content with the people you care about. Share this unforgettable experience online with #TinderRooms2021.
#TinderRooms2021: Tinder's very own selfie museum!
Estimated active registrations include new downloads and re-activations of event attendees.
1
13 4
2 3
12
5 6 7 8 9
O bj e c ti v eS: 3 5, 000 ac ti v e r e g ist ratio n s
LA 18 E xp e r ie n ti al
Celebrate your real world with a side of confetti and neon lights.
Showcase your real self while learning about Tinder's Photo Verification feature!
An immersive ball pit for all –you're never too old for that.
A dazzling, heart-filled mirror room that makes for beautiful motion-based content.
Nothing is more nostalgic than recreating childhood moments on a pair of swings.
Romance clichés... love them or hate them, it's your take.
perfect match swings 1 2 3 5 4 6 6
LA E x periential 19 O bj ectiveS: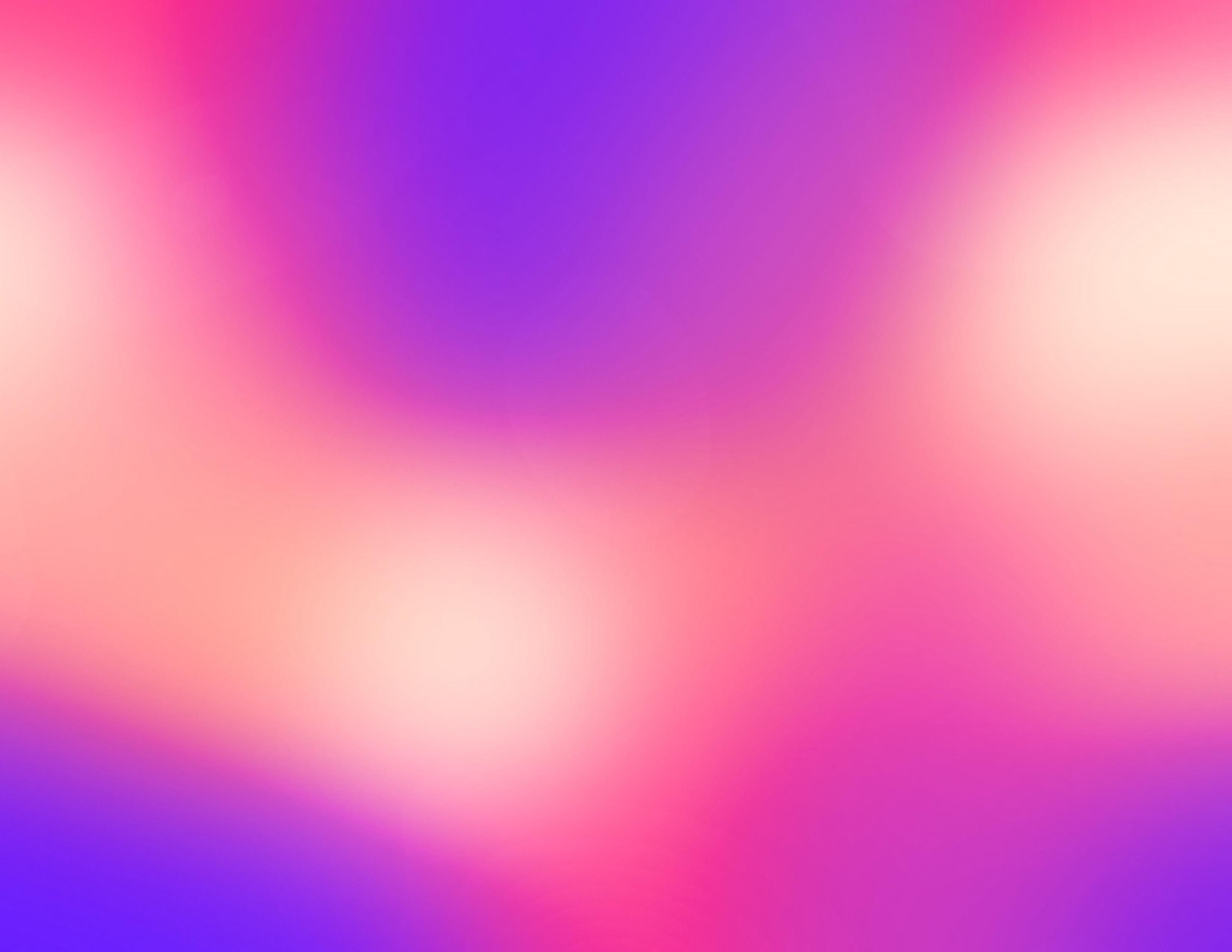 Brand Reach 5% Downloads 700k+ Brand Engagement 3% 20