2022 OLD FEDERAL ROAD STORYTELLING FESTIVAL HOMECOMING: ONE ROAD TELLS MANY STORIES
FRIDAY OCTOBER 28 & SATURDAY OCTOBER 29 CREEKWOOD ESTATE MACON COUNTY, ALABAMA
A presentation of
https://digtheridge.com
Our mission is to provide classroom resources and educational programs and events about our region's historical and cultural significance for the benefit of students, teachers, the local community, and visitors of all ages.
Ridge Project Interpretive Center
10735 County Rd 10 Union Springs, AL 36089
Physically located on Macon County Road 10 about nine miles south of Tuskegee
1
Public Humanities Panel Program supported by a grant from the Alabama Humanities Alliance. Arts & Culture Program supported by a grant from the Alabama State Council on the Arts. Advertising and signage supported by a grant from the Alabama Tourism Department.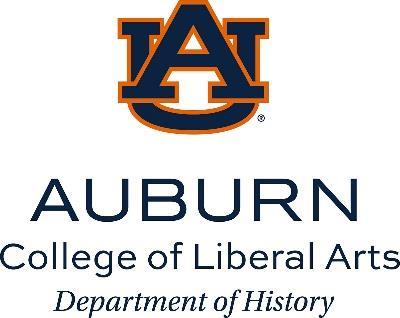 Our Sponsors
About the Artist and Cover Art
My name is Pascale Adekpui. I was born and raised in The Netherlands, but I currently live in Old Akrade in the Eastern Region in Ghana with my husband and teenage daughter. In 2008 I got the opportunity to work as an Art Teacher and ESL Teacher at the Right to Dream Academy in Ghana. Since then I have been moving back and forth between The Netherlands and Ghana. For the last three years I have resided in Ghana and I am really focused on building a life here.
In The Netherlands I earned my Master's Degree in Arts & Culture (1998). In addition I got a Postgraduate certificate in Community Work (2003) and a Bachelor's Degree in Education (2006). In my home country I mostly worked in the field of education and social welfare. Over the years I have taught many young asylum seekers and refugees from all over the world. I have also been involved in several local community projects in deprived neighbourhoods to serve minority groups. From the moment I came back to Ghana in 2019 I had more possibilities to explore my love for art again. I had done Dutch courses in kids' coaching and artistic dynamic coaching that helped me to share my creative passion with young people. At this moment I organise art workshops for the local youth in our village. My husband and I founded a charity called "The Roots Foundation Ghana" and because of that we were able to establish a youth community centre to provide free after school programmes for less privileged children.
Living in Africa has always been my dream because I longed to find my 'black roots' and West Africa felt most close. After many years of fruitless online family research (Downer Family) in the USA I was lucky enough to connect with Dr. Shari Williams last June. Once we found out that we share a family tree, she embarked with me on an amazing journey to trace my ancestors in Macon County, Alabama. Several branches on my family tree connect to Macon County, Alabama. One, mentioned previously, is my Downer/Donner branch. The other is my Pace branch. Until recently I didn't know that I'm a Pace descendent through the union of Jackson Downer Sr. and Andina Pace. This news got me very excited and it even inspired me more to create art for the cover of this booklet that is linked to the African diaspora.
The cover artwork depicts a combination of two Adinkra symbols that reflect the theme "Homecoming: One Road Tells Many Stories." The first symbol is Funtunfunefu Denkyemfunefu which means 'Siamese crocodiles'. The symbol shows two conjoined crocodiles who share one stomach. In short, this symbol stands for UNITY IN DIVERSITY. It signifies the unification of people of different cultural settings for achieving common objectives despite their divergent views and opinions about the way of life. The Federal Road shaped the lives and legacies of people who experienced life similarly and differently within the region. This region's Creek, the African American, and European American ancestors all share the same Federal Road history, but from different perspectives. So this symbol reflects my view that within the diversity of these three groups, there's unity in the Federal Road.
The second symbol is Hye-Wonhye which means 'Burn, you do not burn'. The symbol gets its meaning from traditional priests who, during ceremonies, could walk on fire without burning their feet. In short, this symbol stands for ENDURANCE AND IMPERISHABILITY. In my view this is an empowering symbol that reminds us of all that our ancestors have endured. With this symbol I want to show that they were pillars of
3
strength and resilience. And this connects nicely to the Festival's theme because it emphasizes the festival's goal to "highlight the diaspora of people from all over who descend from ancestors who were enslaved at Creekwood who have lived fulfilled lives as a testament to the resilience of the ancestors. "
In the opposite corners of the piece, I use the eye to show that depending on one's perspective there are different stories to tell. Down in the right corner you see many eyes following a winding path. That represents the Federal Road and the various cultural groups who meandered this path towards their (new) destinations. Subsequently all the individual descendants of these various groups are following their own path of life now. I expressed that in the top left corner with the eye and the different strings towards the cowrie shells. The cowrie, which has deep roots in African culture, symbolises destiny and prosperity.
It is my honour and joy to contribute this cover artwork to the 2022 Old Federal Road Storytelling Festival. I celebrate with you the theme of homecoming for I truly feel that I am on a journey to find my homeplace in Macon County, Alabama!
Sincerely,