Spring 2023
Regular Features Comment 6 Global news ................................................................... 8 The Gary Pope Column 126 Products of Change ................................................. 128 Legally Speaking 132 What's On 134 Europe France French Licensing trends 14 Favorite Entertainment Brands in France ..... 17 News from France 20 TF1 Shares Latest News ................................... 22 The World of Squishmallows 37 Italy Snapshot of the Italian Market ........................ 34 Milano Licensing Day 35 The Italian Industry is Competitive ................ 36 News from Italy 39 Dino Ranch Roars! .................................................. 105 Peter Rabbit's Easter Adventures ......................... 114 Emma Lawrence at Spring Fair 120 Licensing Gets Fabulous! ........................................ 121 Rainbow Productions - a profile 122 All Female Team at Sugar Studios ......................... 130 Australia Jeannette Rowe's World of Books 52 News from Australia ................................................ 54 Merchantwise Merchantwise ......................................................... 56 Minecraft 56 Sonic the Hedgehog 58 Activision Blizzard ............................................... 60 Adopt Me! 64 Fall Guys .................................................................. 66 Emoji 66 Sony Pictures .......................................................... 68 4 Legendary Entertainment 70 May Gibbs ............................................................... 72 We're Going on a Bear Hunt 76 Blinky Bill 78 Magic Mixies Mixlings ........................................... 78 Miraculous 80 Elf on The Shelf ...................................................... 80 Aardman 80 Wildbrain ................................................................ 82 ACDC ...................................................................... 85 Easy Partners 85 Australian Olympic Team ................................... 86 Claris and Bluey from Jasnor 88 Paramount Consumer Products ............................. 94 Asembl: Brand Collaborators and Innovators 90 Get Ready to Party with Amscan! 92 Miffy's Global Explorations ..................................... 98 Spotlight on CentaIP 99 Workwear ranges feature Victoria Bitter ......... 100 Five Years of Bluey ................................................... 101 Asia Cover Story: Maizen 44 Pinkfong Debuts Latest Hit...................................... 48 Peter Rabbit in China 115 Hong Kong International Licensing Show 127 Middle East/MENA LBE is Strong in the Middle East ........................... 106 Licensing Horizons Conference .......................... 108 Spacetoon Celebrates Birthday 110 Global Getting Animated! ...................................................... 27 Raising Gen Alpha 42 Mattel Launch Publishing Imprint ......................... 112 Kids Industries - Global Family Conference 113 Debunking Web3 - a Q&A ..................................... 118 Insights from a key Streaming Study .................... 124 106 100 114 48
Co-Publisher Francesca Ash francesca@totallicensing.com
Co-Publisher Jerry Wooldridge jerry@totallicensing.com
Editorial Director Rebecca Ash becky@totallicensing.com
Welcome to the Spring 2023 edition of Total Licensing.This March marks three years since many countries around the world went into lockdown as a result of the COVID-19 pandemic and whilst restrictions were lifted in most by last year, it really has taken it's toll on the economy and, on a more specific basis, the world of events that so many of us in licensing look forward to attending. This Spring alone has seen a plethora of different events, over and above the trade shows. Two major events have been held in Paris for the French licensing community. France Licensing Day 2023 was held on 9th March at the Cité Internationale Universitaire de Paris, organised by Informa and Licensing International.
Ten or fifteen years ago, an influencer was a parent, caregiver or teacher. Today's world is very very different and many parents find this stressful. Jelena
Office Manager Helen Bowerman helen@totallicensing.com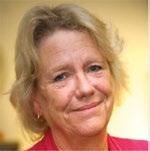 At the end of March, the latest Cobrandz was held at La Grande Crypte in Paris comprising a two day exhibition, conferences and networking. Further afield, in mid March, a major conference was held in Dubai, organised by BrandTrends and Markettcom as the first of its kind conference offering insights and strategies for doing business in the Middle East and Africa regions.
Japan Agent Roger Berman, ZenWorks rmb@zenworks.jp
In London, Kids Industries' Global Family Conference took place, attended by over 200 delegates and unveiled the launch of KI's Global Family Study, carried out across 5,000 families in 10 countries spanning six continents. The conference threw up a series of fascinating soundbites. 40% of UK parents wish they had more advice on how to be a good parent – a figure that rises to 73% for Mexican parents.
A fifth of UK children want to change the world for the better – in Nigeria more than 36 percent of children feel the same way. A surprising fact, perhaps, but 56% of 4 to 6 year olds use YouTube and an astonishing 9% use TikTok. And in case anybody was in any doubt, influencers have more 'influence' on children than their friends or family (18% against 15%). A significant 24% of British children discover new streaming shows through influencers – and they discover new brands and products via the same method. Of course, this means children are discovering brands and products at a much earlier age than, say, their parents did.
Stosic, Strategy
Director at KI, explained, "The multiple challenges parents face are giving rise to stress and exhaustion. This is a concern because the increased demands create a pressurised environment for all family members, making balance more difficult. From the children's perspective, this compounds school pressures,
and goes to show why all of us (including children and parents) are craving relaxation/ease, support and community, which are currently inspiring policy makers, lobby groups and product development teams."
Away from parental stress and the industry is getting ready for MIPTV in Cannes this April and beginning to prepare for Licensing Expo in June –less than three months away!
Ahead of Expo, in mid-May, Surtex – the show for the art and design licensing industry – is back in New York after a break of a few years. And Toy Fair which has moved from its traditional February slot (who doesn't remember the snow!) to a much more equitable September date, just ahead of BLE.
The industry is, without doubt, on the move again. Zoom carried us all through the pandemic lockdowns but there's nothing quite like being able to meet in person. That said, we look forward to seeing many of you at one or more of the upcoming events. If you spot us in the aisles, do stop and say hello. We'd love to catch up!
Francesca Ash Jerry Wooldridge Co-Publisher Co-Publisher
© 2023 Total Licensing Ltd. Printed in England. All illustrations are reproduced by permission of their owners. No part of this magazine may be copied or quoted without permission from the Publishers first. Total Licensing Ltd does not warrant or assume any legal liability for the accuracy or legality of contents, images or advertisements submitted to the magazine. Opinions of the contributing writers are their own and do not reflect the opinion of Total Licensing Ltd. 6 TOTAL LICENSING LTD 4 Wadhurst Business Park Faircrouch Lane, Wadhurst, East Sussex TN5 6PT UK Tel: +44 (0) 1892 782220 www.totallicensing.com
With thanks to those who contributed to this issue /totallicensing @totallicensing /totallicensing /totallicensing
ABG SIGNS G-111 APPAREL AS PARTNER FOR NAUTICA
Authentic Brands Group recently announced the signing of a strategic and longterm license with G-III Apparel Group (G-III), a global expert in design, sourcing, manufacturing, distribution and marketing, for Nautica women's apparel.Through the partnership, G-III will design, manufacture and distribute Nautica women's sportswear, jeans, tailored clothing and dresses for the U.S. and Canada.The new license begins in January 2024 with a phased approach to category launches, starting with jeanswear apparel, which includes jeans and a full range of corresponding lifestyle products. The product will be distributed in better department stores, digital channels and Nautica stores, websites in North America, and franchised stores globally. Significant opportunity exists in the better women's apparel space in categories where G-III has strong expertise.
"We are proud to partner with G-III as our new Nautica women's partner," said Jarrod Weber, Group President Lifestyle, Chief Brand Officer, Authentic.
"G-III has a proven track record of unparalleled expertise in product development across a range of categories with a well-established network of prominent retailers. We look forward to enhancing Nautica's core offerings for women, an important consumer segment for the brand, in partnership with G-III, an industry leader."
On a different note, Macy's, one of the largest retailers in America, is expanding its partnership with Reebok through an enhanced range of sportswear and activewear for men, women and children - exclusive products and collections, including the award-winning Lux franchise, online and in 300 stores nationwide.
NEW WIG LINE FROM SMIFFYS
Following the success of the debut wig line launched in 2020, Smiffys and Manic Panic have come together once again to create a second collection of colorful wigs.
The new line adds 14 fancy dress wigs to existing styles with new exciting colorways found in Manic Panic's iconic hair dye selection including impactful vibrant colors and their iconic Creamtones pastels. Some of the new stylish wigs include Super Lizard, Vivid Rainbow, Pink Passion, Cleo Rose, Creamtone Dreams, Lavender Mist, Fairy Queen and Misty Rainbow.
New styles have also been added to the range including Ombre Curl Girl, a full, tightly curled wig, and Ultra Vamp, a poker straight, extra-long look.
These fashion forward wigs allow everybody the chance to try out new styles and color without commitment. The range is vegan, heatstylable and hand washable; they can be restyled again and again to create new looks to suit every mood.
Smiffys x Manic Panic wigs are suitable for any event, including Halloween, cosplay, festivals or a night out with friends.
The licensing agreement between Smiffys and Manic Panic was brokered and is managed by Manic Panic's exclusive licensing agency, Pacific Swell Brands.
HASBRO LICENSED PRODUCTS FROM WOWWEE
All-new from WowWee, this spin on Hasbro's Hungry Hungry Hippos SPLASH is billed as loads of outdoor fun. Just like the classic Hungry Hungry Hippos game, players choose a hippo to feed and race against friends to feed their hippo the fastest… but now, the hippo's spray water! Fun for 1-2 players ages 4+, kids will tap into their coordination skills by tossing snacks into their hippo's mouth while it spins AND sprays for added difficulty! In addition, WowWee have Hasbro Pie Face SPLASH game! All new from WowWee, Hasbro's classic Pie Face game is now a no-mess water sprinkler game, fun for players ages 6+. Finally, everyone's favorite board game,
Hasbro's Monopoly, is making the biggest splash ever! Introducing Hasbro Mega Monopoly SPLASH Game all new from WowWee. All the fun of the classic Monopoly game, now in a backyard! There are two brand-new ways to play: Obstacle Course or Mega Monopoly. During the Obstacle Course game, it's a fast dash to collect Monopoly Cash! Players will conquer a series of Monopolythemed obstacles and roll dice to advance through the course. During the Mega Monopoly game, players can experience their favorite Monopoly moments, but now everything is mega-sized!
TOTAL LICENSING x NEWS 8
9 STORY AND KARMA'S WORLD
9 Story Media Group and Karma's World Entertainment announced the launch of a new licensing-based initiative for their groundbreaking global entertainment property, "Karma's World." It is designed to support Black-owned businesses and increase representation on-shelf for meaningful change within the licensing industry. The first licensees to participate in the program are hair care companies CurlyKids Mixed Texture HairCare and Firstline Brands. Secured by 9 Story Brands, 9 Story's dedicated consumer products and brand management division, the new partners join over 40 on the brand's roster across multiple categories, including global partnerships with Mattel, Scholastic, and Universal Music Group.
"Creating a program that supports Black-owned businesses speaks to the themes of representation and community that live throughout Karma's World. This unique opportunity supports the power of entrepreneurship in inclusive spaces and puts Black excellence on display," said Chris 'Ludacris' Bridges, executive producer, Karma's World.
The Karma's World Black-owned business initiative provides CurlyKids Mixed Texture HairCare and Firstline Brands with special marketing support and networking opportunities at the 2023 Licensing Expo, the world's largest licensing trade show. As part of the program, 9 Story has partnered with The Gathering Spot, which specializes in developing Black businesses and offers tools for entrepreneurs to scale and grow. The Gathering Spot is a private membership club that serves as a hub for collaboration, connections, and experiences with locations in Atlanta, Washington D.C., and Los Angeles.
"Diversity and inclusion are in the DNA of the Karma's World brand," said Kyra Halperin, Co-Vice President, 9 Story Brands.
"Black-owned businesses have been historically underrepresented within the licensing industry and it's critical that we work with partners that align with the DNA of the brand and work towards better representation on-shelf. We are thrilled to partner with CurlyKids Mixed Texture HairCare and Firstline Brands – each a first-time licensee – to develop exciting and innovative extensions of the Karma's World universe."
NELVANA AND BRYAN BAEUMLER
Corus Entertainment's Nelvana, and Baeumler Productions are teaming up to launch a new merchandise line, 43°N By Bryan Baeumler, for fans globally. The first wave of products featuring branded apparel and accessories is now available exclusively online at 43northbybryan.com
"Through his passion for renovations, collection of popular TV series, and witty humor, Bryan Baeumler has built a loyal and dedicated community of fans across Canada and the world." said Carly Slack, Director of Licensing, Retail & Marketing at Nelvana. "His new line 43°N By Bryan Baeumler is inspired by Bryan's hometown and lifestyle and is the first step in expanding the Baeumler brand into a popular consumer products program, including impactful collaborations and exclusive retail partnerships."
The brand 43˚N is about where Bryan Baeumler comes from and where he is headed. The line of products is created to reflect Bryan's personality, values, and passions. The brand is about living out dreams, working hard, and looking good while doing it. It's about improving, evolving, and achieving—all with a sense of style.
Bryan Baeumler is a contractor, entrepreneur and host of hit HGTV Canada shows like Island of Bryan, Renovation Resort, House of Bryan, Leave it to Bryan, Bryan Inc. and Disaster DIY.
MOONBUG PARTNERS WITH FASHION UK
Moonbug Entertainment has partnered with Fashion UK to develop products across a wide range of categories and territories in EMEA. Fashion UK now joins the strong and growing portfolio of Moonbug's licensing partners further cementing its consumer products offering.
Fashion UK, leaders in licensed apparel footwear and accessories, will be developing an extensive selection of products, including apparel, backpacks, luggage and hats, featuring Moonbug's popular IPs such as the world-renowned CoComelon and Blippi. Products will be available in a variety of territories across the EMEA region (including France, Germany, Italy and the UK).
Adam Steel, Director, Global Agents, Consumer Products at Moonbug Entertainment comments; "As we develop our licensing and merchandise programme at Moonbug, this partnership is a natural extension to our existing line up of licensees. Fashion UK will be supporting us in soft lines categories and across multiple territories as we look to service the growing demand for our much-loved IPs. We are delighted to be working together with the team Fashion UK and look forward to a successful partnership."
Mickey Mattu, Fashion UK comments, "We are so proud and excited to be partnering with Moonbug, one of the most exciting children's entertainment companies. We can't wait to share our exciting new collection of CoComelon, Blippi and Morphle clothing and accessories including backpacks, luggage, hats, sleepwear and more."
TOTAL LICENSING x NEWS 10
SIMON PHILIPS AT FALCON'S BEYOND
Falcon's Beyond recently named Simon Philips as President, a newly created position for the company. Philips, whose approach to brand building has helped shape the strategic direction of some of the world's most iconic franchises – including Disney, Pixar, Star Wars, Marvel, CoComelon, Pokémon, Teenage Mutant Ninja Turtles and Yu-Gi-Oh – previously served as Senior Advisor to the Falcon's Beyond Board.
Most recently, Philips was Managing Director, Global Consumer Products at Moonbug Entertainment, the company behind properties including CoComelon, Blippi and Little Angel. He brings significant experience that will help drive the substantial entertainment and consumer product synergies at Falcon's. Philips has relocated to Falcon's headquarters in Orlando.
As President, Philips will oversee the future growth and expansion of entertainment-based business and development of the company's IPs. This will include developing and implementing comprehensive corporate strategies for future growth across all commercial operations of the company and its wholly owned subsidiaries. Leveraging his deep industry expertise and relationships, Philips will also focus on strategically building the infrastructure of new consumer products and entertainment content.
Details of Philips joining the company follows other recent transformative news from Falcon's Beyond, including the grand opening of Falcon's Resorts by Meliá | All Suites Punta Cana, along with the opening of the adjacent Katmandu Park | Punta Cana on March 15, 2023, the Caribbean's first world-class theme park, together offering a unique "resortainment" hospitality experience.
Last year, Falcon's Beyond announced plans to become a publicly listed company through a definitive merger agreement with FAST Acquisition Corp. II, a special purpose acquisition company founded by Doug Jacob and headed by Sandy Beall.
PARAMOUNTSHOP.COM
Paramount Global recently unveiled Paramount Shop – paramountshop.com - its first global direct-to-consumer e-commerce site with products spanning the company's portfolio of current hits to beloved classics from the company's free-to-air, cable, theatrical films and streaming platforms. The platform will feature a broad array of products representing more than 125 brands and characters totaling over 7,000 items and more than 50,000 unique products from Paramount brands including BET, CBS, Comedy Central, MTV, Nickelodeon, Paramount Network, Paramount Pictures, Showtime and more.
"Paramount Shop plays a key role in Paramount's multi-platform ecosystem as a new touchpoint for consumers to discover products reflecting the company's popular content and culture-defining brands," said Pam Kaufman, President and CEO International Markets, Global Consumer Products & Experiences, Paramount. "It is so exciting to have a site that provides a seamless and engaging consumer experience that allows fans to shop across our portfolio of brands."
SESAME STREET HELPING KIDS IN UKRAINE
Sesame Workshop recently announced that Elmo, Cookie Monster, and friends are coming to televisions across Ukraine through a new partnership with 1+1 media group and its  broadcaster Plusplus, the country's leading animation channel for children and families. The 140 animated 5-minute  video segments are designed to bring playful early learning to children, with particular attention to the unique needs and experiences of those affected by crises. The videos promote math, science, and social-emotional skills, as well as health and safety lessons—all tailored for children ages 3-8. In addition to being broadcast on Plusplus, the new content will also be available for streaming on demand on the Kyivstar TV platform.
The announcement adds to Sesame Workshop  efforts to help Ukrainian children cope with the devastating effects of conflict and displacement.  Exposure to prolonged stress during these critical early years can inhibit brain development and have lasting effects on learning, health, and behavior. However, research shows that access to high-quality early childhood development (ECD) can mitigate the effects and help children build a brighter future. Grounded in rigorous research with a curriculum developed by a team of global experts, this series helps children learn to identify and label their emotions through relatable storylines and characters. Developing these socialemotional skills builds resilience in the face of adversity and helps to bridge the gaps in education caused by the ongoing crisis.
TOTAL LICENSING x NEWS 12