INSIDE: recapping our 90th annual THSCA Coaching School & Convention 3 DAY CLINIC 32 MEETINGS 10 NETWORKING EVENTS 16 PRESS CONFERENCES 250+ HOURS OF CONTENT 13 DIFFERENT SPORTS + HEALTH & SAFETY $9 MILLION IN ECONOMIC IMPACT 16,452 ATTENDEES 90 year record broken! #THSCASTRONG 16,452 ATTENDEES
Using real game data to provide guidance that drives players and programs to improve. Specific details about individual players or aggregated for the team help you deeply evaluate each tackle .
PRACTICE FILM ASSESSMENT
6 GAMES
The Program Assessment gives you a snapshot of Atavus' Tacklytics using your own program's game film analysis and data. Continue your coach development while receiving actionable insights for your program to become safer and more effective tacklers
PROGRAMASSESSMENTTACKLEASSESSMENTFOR3OR
Data driven drill recommendations to address main issues and maximize player engagement.
FOLLOW @atavusfootballUS! footballsupport@atavus.com | 1 - 877 - 4ATAVUS
We analyze film of tackling drills during practice to help improve drill efficiency, effectiveness, and implementation of the Atavus Tackle System. "[Atavus] allows our defensive staff…to analyze where we're at game in and game out to tailor our tackling drills to what our needs are each game. Then [they] take a snapshot over the season and help us in spring…tailor where we are going to attack our defensive drills for those kids that we've got coming back."
Galen Zimmerman, DrippingSpringsHighSchool,HeadCoach
TACKLE PLANS
THE OFFICIAL FUNDRAISING SPONSOR OF & $135,000,000 Funds Raised to Date What Makes eTeamSponsor Different from the Rest? Ask your rep how the UIL partnership unlocks a better deal for you with TeamFunder elite.
Crane,
Rowe,
Change of address: Request for change of address must reach us 30 days before the date of issue with which it is to take effect. Duplicate copies cannot be sent to replace those undelivered through failure to send advance notice. Email change of address notice to admin@ thsca.com or members can go online and make the change in your member portal profile at www.thsca.com.
Periodicals Postage Paid at San Marcos, TX & additional entries. "All rights reserved". (USPS 540-600).
Roan,
Staugh
Henigan,
thsca OFFICERS & BOARD OF DIRECTORS -
POSTMASTER: Send address change to: TEXAS COACH, THSCA, PO Drawer 1138, San Marcos TX 78667-1138 Printed by Capital Printing Co in Austin, Texas.
Finance: Jon Kay, *John King, Kendall Miller, Mark Torres, Sam Wells, Lee Wiginton Bylaws: *Adam Cummings, Chad Dunnam, Charley Drum, Ricklan Holmes, Jeff Rayburn, Danny Servance
3SEPTEMBER 2022 matt lovorn region 1 - Stratford adam cummings region 1 - west plains john king Past-Pres - Longview kendall miller Pres-elect - emerson TEXAS COACH - (ISSN 0040-4241) - Copyright 2022 Texas High School Coaches' Association, Inc. PUBLISHER TEXAS HIGH SCHOOL COACHES' ASSOCIATION, INC. EDITORIAL OFFICES: 2553 S IH 35 • SAN MARCOS, TX 78666 512-392-3741 • FAX: 512-392-3762 web: www.thsca.com EXECUTIVE DIRECTOR JOE MARTIN joemartin@thsca.com ASSISTANT EXECUTIVE DIRECTOR GLEN WEST glenwest@thsca.com Chief Operating Officer of THSCA BRIAN POLK brianpolk@thsca.com Chief Operating Officer of THSCEF LIBBY PACHECO Directorlibbypacheco@thsca.comofPublications&Technology BECKY ADAMS beckyadams@thsca.comDirectorofAdministration MARGARET BEYER Directormargaretbeyer@thsca.comofExhibits&Awards MOLLY FLY Directormollyfly@thsca.comofMembership ALLIE HERRMANN allieherrmann@thsca.com SHERYL HONEYCUTT Directorsherylhoneycutt@thsca.comofFinance&Accounting GORDON MACKEY gordonmackey@thsca.comDirectorofSocialMedia KAYCI COHEN kaycicohen@thsca.com Director of Hotels & Office Management CHELSEA MILLER Directorchelseamiller@thsca.comofPublicRelations&Activation TYLER WATTS tylerwatts@thsca.com Subscriptions: Annual subscription to TEXAS COACH for members of the Texas High School Coaches Association is $20.00, which is included in the $70.00 membership dues. For non-members: one-year subscription price is $30.00; two-year subscription price is $50.00; Foreign: one-year subscription price is $50.00. Single copies are $5.00 per current volume. TEXAS COACH is published monthly except in June, July, and August and is dated the first of the publication month, although it is mailed around the 10th of the publication month.
Magazine:
Lovorn, *David Malesky, Lance Moffett, Jason Wilson, Jerod Womack Hall of Honor: *Bob Gillis, Ronnie Gage, Johnny Taylor, Dub Farris *Denotes Chair Lee Wiginton President - Allen carlos lynn region 3 - cedar hill kevin crane region 2 - central jerod womack region 2 - stephenville aaron roan (interim) region 2 - abl. cooper chad dunnam region 1 - Amarillo mark torres region 4 - pebble hills danny servance region 4 - ellison richard bacon region 3 - desoto dave henigan region 3 - denton ryan jeff rayburn region 3 - lone star jon kay region 5 - north shore james williams region 5 - fb marshall jason wilson region 5 - dickinson grady rowe region 5 - bellville fred staugh region 4 - monahans robert flores region 7 - nikki rowe leo mireles (interim) region 7 - laredo lbj shane anderson region 6 - waco midway ricklan holmes region 6 - tyler sam wells region 6 - troup lance moffett region 8 - hays amanda wolf-schramm region 8 - smithson valley charley drum region 8 - canyon lake david malesky region 8 - sa o'connor jerry carpentier region 7 - santa gertrudis BOARD OF DIRECTORS COMMITTEES for 2022-23
Ethics: Richard Bacon, Kevin Robert Flores, Dave *Carlos Lynn, Fred
2022-23
Policy: Shane Anderson, Jerry Carpentier, Leo Mireles, Aaron *Grady Amanda Wolf-Schramm Matt
CHAIR 2022-2023 COMMITTEESADVISORYTHSCA
BOYS CROSS COUNTRY R-1 Jay McCook, Canadian R-2 Glenn Griffin, Holliday R-3 Calley Conner, Wylie R-4 Alonzo Samaniego, Presidio R-5 Kenneth Decuir, Paetow R-6 *Josh Sypert, Eustace R-7 Efrain Ambriz, Harlingen R-8 Kelly Thompson, Leander Rouse At-Large Scott Hippensteel, Lockhart
GIRLS CROSS COUNTRY R-1 Ray Baca, Canyon R-2 Loy Triana, Burkburnet R-3 Susan Bailey, Highland Park R-4 Corina Marruto, Del Valle R-5 Jim Darcey, Katy R-6 Edward DeLaCruz, Waxahachie R-7 Michael Villareal, Zapata R-8 *Callie Cameron, Lake Belton FOOTBALL R-1 Lyle Leong, Levelland R-2 Sterling Doty, Stephenville R-3 *Joe Castillo, Little Elm R-4 A.J. Famaligi, EP Montwood R-5 Rick Lafavers, Ridge Point R-6 Keylon Kincade, Winona R-7 Brent Davis, G. Portland R-8 Alan Haire, Salado At-Large Clint Fuller, Kilgore BOYS GOLF R-1 Cord Wilburn, Lub. Cooper R-2 Jason Hodges, Stephenville R-3 Charlie Means, Denison R-4 Paul Bustamante, Pebble Hills R-5 Clayton Brady, Hous. Memorial R-6 Brant Bennett, Midlothian Heritage R-7 Celso Gonzalez, McAllen Mem. R-8 *Mike Martin, SA Johnson At-Large Paige Martin, Southlake GIRLS GOLF R-1 Cathy Palmer, Lubbock R-2 OPEN R-3 Kerry Gabel, FM Marcus R-4 Shawn Trousdale, Ysletta R-5 *Angela Chancellor, Kingwood R-6 Joel Davenport, Ennis R-7 Jennifer Ruiz, McAllen R-8 Patrick Pruitt, Westlake At-Large Brent McCuiston, Alamo Heights BOYS SOCCER R-1 Hugo Aguillon, West Plains R-2 Justin Rhodes, Stephenville R-3 Pablo Regalado, Kemp R-4 Chris Bryant, Midland Legacy R-5 Ben Powell, Bellville R-6 *Cashan Clark, Midlothian Heritage R-7 OPEN R-8 David Rogers, SA Lee At-Large Jason Meekins, Katy Jordan GIRLS SOCCER R-1 Alistair Caldwell, Lub. Coronado R-2 Carl Wiersema, WF Rider R-3 Kelly Thompson, Allen R-4 *Cecilia Kellar, Odessa R-5 Evelyn Torres, Ridge Point R-6 Gerald Slovacek, Midlo. Heritage R-7 Juan Luna, Los Fresnos R-8 Bailee Perrine, Dripping Springs At-Large Aaron McGough, Highland Park SOFTBALL R-1 Styler Haddock, Canyon R-2 Cynthia Herrera, Stamford R-3 *Kathy Schoettle, Byron Nelson R-4 Lindsie Swarb, Monahans R-5 Katie Roberts, Brenham R-6 Same Weeks, Troup R-7 Audra Troutman, Sinton R-8 Jennifer Fox, Alamo Heights TENNIS R-1 *David Denham, Lub. Corondao R-2 Mark Hathorn, Abil. Wylie R-3 Carrie Castleberry, Vernon R-4 Sylvia Sims, Frisco Heritage R-5 Daniel Marshall, A&M Consol. R-6 Keith Howard, Ennis R-7 Jeff Davidson, CC Vet. Mem. R-8 Tyson Stewart, Harlan At-Large Teri Saunders, Pf. Hendrickson
R-1 Jason Pillion, Amarillo R-2 *C.J. Villegas, San Angelo Central R-3 Ty Tabor, Krum R-4 Jason Archibald, Wink R-5 Danny Russell, Katy R-6 Jake Russ, Franklin R-7 Sean Armstrong, G. Portland R-8 Brad Lacey, SA Churchill At-Large Richard Flores, Cy-Falls
GIRLS BASKETBALL R-1 Tyler Helms, Idalou R-2 *Kenni Patton, Electra R-3 Donna McCullough, Sachse R-4 Steve Lee, Pebble Hills R-5 Christina Jamerson, Dulles R-6 Amber Wiley, Tyler R-7 Clarissa Arredondo, McAllen Mem. R-8 Christina Camacho, Judson At-Large Brooke Brittain, Mansfield
ATHLETIC DIRECTORS R-1 Chris Koetting, Canadian R-2 Russell Lucas, Sweetwater R-3 Seth Stinton, Melissa R-4 Rusty Purser, Greenwood R-5 *John Snelson, Dickinson R-6 Don Drake, Ennis R-7 Rob Davies, Harlingen R-8 Stan Laing, Northside
AQUATICS R-1 *Trey Hayes, Lubbock R-2 Casey Pacheco, Abl. Wylie R-3 Eric Vogan, Texas High R-4 Michael Waldmann, Andrews R-5 Robert Kelly, Sam Rayburn R-6 Daniel Gonzalez, Longview R-7 Hector Castaneda, Harl. South R-8 Kristin Libardoni, Northside
BASEBALL R-1 Thomas Brockman, Idalou R-2 Allen McGee, Graham R-3 Josh Wheeler, Muenster R-4 Juan Orozco, EP Coronado R-5 Corey Cephus, Cy-Ranch R-6 Matthew Anderson, Franklin R-7 Eric Martinez, Mathis R-8 Tom Alfieri, SA Mac Arthur At-Large *Chans Chapman, SA Reagan
4 SEPTEMBER 2022
BOYS BASKETBALL
BOYS TRACK & FIELD R-1 Jon Murphy, Stratford R-2 Andy Howard, Brownwood R-3 Janson Head, Denton Ryan R-4 Brien Burchett, Greenwood R-5 Jason Haddock, Clements R-6 Josh Rankin, Longview R-7 Bob Bechtold, McAllen R-8 Keith Randle, SA Johnson At-Large *Will McCrary, Rockwall GIRLS TRACK & FIELD R-1 Crista Jones, Lub. Monterey R-2 Jeremiah Butchee, Stephenville R-3 Ashley Broom, Sunnyvale R-4 Robert Ontiveroz, Monahans R-5 David Pollack, Seven Lakes R-6 Angela Moon, Tyler R-7 Stacy Zamzow, Goliad R-8 *Karmen Sanders, RR McNeil VOLLEYBALL R-1 Kelly Lozada, Lubbock Monterey R-2 Shay Douglas, Stephenville R-3 Jennifer Chandler, Northwest R-4 Heather Archibald, Wink R-5 Pamela McRae, Cypress Park R-6 Arden Johnson, Troup R-7 Jess Odem, Goliad R-8 *Rachel Torvik, SA Reagan At-Large Jacob Thompson, Leander Rouse BOYS WRESTLING R-1 Mark Snow, Lub. Coronado R-2 OPEN R-3 *Kyle Stevens, Anna R-4 Oscar Norez, EP Montwood R-5 Vinnie Lowe, Katy R-6 Collin Stroner, Midlothian Heritage R-7 OPEN R-8 Kevin Smith, Lake Travis GIRLS WRESTLING R-1 Tyler Frausto, Canyon R-2 OPEN R-3 *Jessica Fresh, Northwest R-4 Stephen Scott, EP Franklin R-5 OPEN R-6 OPEN R-7 OPEN R-8 Garvin Smith, San Marcos * DENOTES
5SEPTEMBER 2022 COVER STORYCOVER STORYDEPARTMENTS WIT & WISDOM INSPIRATION & MOTIVATION 27 10 NOW HEAR THIS ANNOUNCEMENTS & UPDATES FEATURES EXTRA YARD FOR TEACHERS FREE GAME BALL RECOGNITION KIT 90 TH THSCA COACHING SCHOOL & CONVENTION 7 LETTER FROM THE PRESIDENT LEE WIGINTON - ALLEN HIGH SCHOOL NAVARRO COLLEGE SPECIAL TEAMS BY TODD IVICIC - SMU (FORMERLY AT NAVARRO)28 QUARTERBACK PLAY BY BRUCE SALMON, KYLE LEHMAN HS45 I WILL ALWAYS CALL HIM COACH BY MARK SARTAIN54 BRAIN GAMES ON SPECIAL TEAMS BY SHAWN JEZEK, HOUSTON STRATFORD HS24 62 GENERAL MEETING 2022 REGIONAL & GENERAL MEETING PLAYBACK 15 THSCWA PRESIDENT'S LETTER UPDATES FROM SHELBY SHELBY 14 33 WHAT I LEARNED BEING A COACH'S DAUGHTER BY MEAGAN BORDAYO COMPTON MEMBERSHIP RENEWAL REGISTRATION FORM & LIABILITY INSURANCE INFO 42 34 COACHING SCHOOL 2022 CONVENTION PHOTOS & MEMORIES N.I.L. EDUCATION IS A KEY COMPONENT TO STRAIGHT LINE RECRUITING BY ECCKER SPORTS GROUP 58 2022 #CoachingSchool General Meeting Keynote Speaker, Stephen Mackey @MackeySpeaks www.mackeyspeaks.com SEPTEMBER 2022 VOL. LXVII NO. 1 9 HOH NOMINEES SEE NOMINEE LIST AND INSTRUCTIONS FOR NOMINATING BEFORE OCTOBER 15TH 19 HALL OF HONOR BANQUET INDUCTEES, STATE CHAMPS & MORE RECOGNITIONS SUPER ELITE TEAM & COACH OF THE YEAR NOMINATION CRITERIA AND DATE CALENDARS40 CONTENTS THSCA MEMBERSHIP CARD INSTRUCTIONS FOR ACCESSING YOUR MEMBER PORTAL ACCOUNT & DIGITAL MEMBERSHIP CARD 20 CULTURE CHANGE... THE DIRTY WORK BY CARL "HANK" SEMLER, LUBBOCK HS64 ALL SWEAT & NO REGRET POEM BY ETHAN MORIN, COMANCHE HS68
The 62nd annual Hall of Honor induction was, once again, a highlight of the convention. Congratulations to this year's inductees: Dennis Alexander, Andy Griffin, Brian Brazil, Tom Kimbrough, and Todd Dodge. There have been many ball games won, but more importantly, more lives affected by the careers of these amazing coaches. If you haven't made it a priority to attend this event, I encourage you to do so in Houston. If you come once, you'll make it a point to come back every year.
September 2022 What a humbling and overwhelming privilege it is to serve as the THSCA President for 20222023. I learned to love and appreciate everything about this career from my dad at a very young age. My dad and I talk daily about the relationships that are formed through our profession. As Texas high school coaches, we are part of the greatest fraternity on the planet. I want to brag on Rodney Webb, who served as president above and beyond what is standard, on both the job he did as president and past-president. He's not only a good friend, but he is a remarkable leader. I am so appreciative of his wisdom and passion that he brought to our association. I can't say enough positive things about our current past-president, John King. I have learned so much from him as a leader. I also want to congratulate Kendall Miller for his election as THSCA PresidentElect at coaching school in July. You have elected an outstanding man of character. Our 90th annual coaching school in San Antonio was the largest we have ever seen. Thank you for attending this historic coaching school. We ended up with a total of 16,452 attendees! This number didn't just happen. Joe Martin and Glen West have created a top notch THSCA staff that has worked tirelessly to meet the needs of coaches across the state. These two men are so passionate about putting together a convention that gives every coach of any sport meaningful experiences that they will take and apply in their daily work. We had an incredible group of presenters and there was standing room only in most every lecture.
I want to wish you all good luck in your upcoming seasons. Continue to keep relationships at the forefront of everything you do. Please take a tremendous amount of pride in being called Coach. I thank you for this unbelievable opportunity you have given me. I hope to live each day in a way that honorably represents the greatest organization in the world!
There are many exciting new initiatives that we all need to support and help kickstart. The Extra Yard for Teachers is a Game Ball Program through the College Football Playoff Foundation. This is completely free to schools. Coaches simply fill out a request for a game ball, present it to a teacher of your choice at a football game, and then celebrate it on social media. High Schools and Middle Schools can participate, so every campus should take advantage! Please check on page 27 in this magazine for more details on this opportunity to celebrate teachers and promote this exceptional game!
FROM THE PRESIDENT
We are also initiating a partnership with the Texas Attorney General Ken Paxton to help educate Texans on the Opioid Crisis. We will be emailing information on how to get educational material for distribution at a football game in October. Please be on the lookout for this information in your email as it is imperative that we participate in this state funded program and show our strength in numbers as an association. We will also have a media kit available for download on our website. If you have not already done so please download your THSCA membership card from your Member Portal account. You can screenshot this on your phone or print it out and carry it with you in your wallet. Check page 14 for instructions on how to download your card. Thank you all for your participation in Our Day to Shine. I would like to encourage all of us to do this for ALL sport scrimmages as we move throughout the year. Lastly, the Houston Texans are offering discounted tickets to THSCA members to home games. You can find that link in the member portal under the Member Services tab.
MCGONAGLE, BILL MERCER, M. K. METCALF, EDDIE MICKLER, JR., ROBERT MILLSAPPS, JERRY MOFFATT, MYERS,MURPHY,MURPHY,MOUSER,MOSLEY,MOODY,MONZINGO,JAMESMATTRICHARDSAMJIMJACKMIKEJ.FENNER "SONNY" NARRELL, WILLIAM NEILL, NELSON,MARIONCLARK "CORKY" NEPTUNE, EVERETT "Ebbie" NEUMANN, PARKER,PADRON,OZEE,ODOM,NORMAN,NOLEN,NIX,NEWCOMB,LARRYBILLC.L.TOMJIMJAMESD.KENDANNYLAWRENCE "Ace" PARR, PATTERSONSTEVE, JOHN "Jay" PATTERSON, PAT PEARCE, BILL PEARCE, JOHN PENSE, PRICE,PRIDGEON,POOLE,POE,PHILLIPS,PEVETO,PEOPLES,PETEJOHNNYEDSCOTTDONKENNETHKENJOEWILLIE SR. PRIEST, H. O. "HOP" PROFFITT, GARY PUFAL, QUARLES,PURSER,PURSER,PURCELL,JIMKENBILLBOBJACK D. RAPP, REYNOLDS,REID,REDDELL,RAY,RAVEN,RAYMONDTRAVISREXG.JOHNC.DOUGEVERETT "Sleepy" RICHARD, JOSEPH RINGO, JOHNNY
Below is a current list of nominees for the THSCA Hall of Honor. Deadline for nominating a coach for the Hall of Honor is OCTOBER 15, 2022. For guidelines on nominating candidates for consideration and the criteria for entrance into the Hall of Honor please see rules on THE adjoining page. Once a candidate is nominated they will remain on the list and are considered every year and do not have to be "re-nominated". For those already nominated, we advise sending letters of recommendation.
"Bull" BAUCOM, JACK BAUGH, BENSON,DAVIDCARROLL
KETTLER,KENNEDY,JORDAN,JOHNSON,JOHNSON,JOHNSON,JOHANSON,JACKSON,IRLBECK,INGRAM,HUTCHINS,HUNTER,HUDSON,HUDDLESTON,MARKFIELDINGRODNEYBILLROYABILLCARLWAYNEKENTDALEFREDGLENNLESTHOMASE.TROYELWOOD
*Newly added Nominees ACREE, ADAMS,JIMJOHN R. "Sparky" ALLEN, ANDERSON,BILL HENRY ANDERSON, JAMES BARLOW ASHMORE, LEE ROY AYMOND, DAVID BAKER, BALDRIDGE,DALEHARLAN W. BARBAY, BATES,BATES,BATEMAN,BARRON,BARRETT,CURTISHAROLDBILLJIMDEANMARIONCLIFFORD
"Skip" BICKHAM, CUMMINGS,CRON,CRAWFORD,COURVILLE,COURTNEY,COOK,CODY,COBB,CAVALIER,CARTWRIGHT,CARTER,CARPENTER,CAPELLO,CANTER,CAMPBELL,CAMPBELL,CAMPBELL,BYRD,BURLESON,BURCH,BUCHANAN,BRYAN,BROWN,BROOKS,BROOKS,BOYD,BOYD,BOURQUIN,BOTTOMS,BORTH,BORCHERT,BOOMER,BLOOMER,BIRKELBACK,RONALDBERNARDBENLEWISMELVINNORMANSHERRILLDAVIDBOBLEONARDRAYDONWILLIEBOBJOHND.TIMTROYDONEDDROBINDEANGIDSTEVEJIMROBERTRICKBILLJOEG.DENNISNORMANJEFFMAURICERONNIEKERMITJOHNTERRYJESSEL. FAWCETT,FARRINGTON,FARDA,FAITH,EVANS,QUINNJOEDENNEYMIKEBILLLEONARD J. FEWELL, VERNON FILOTEO JR., JOE FINLEY, GRAY,GRANGER,GONZALEZ,GIPS,GIESE,GIBSON,GEORGE,GAYLOR,GARRISON,GARDNER,GANDY,GAMBILL,FROMAN,FRANKIE,FOX,FOWLER,FORD,FLEENER,FLANAGAN,MICKEYROBERTMARSHALLBUTCHMALVINJOEBILLJOHNNIEBILLTERRYDANWAYNEA.JOHNLONNIELEONARDJACKJAMESPAULE.JBDONE.DWAYNE GROSECLOSE, BOB GUICE, JOHN E. GUSTAFSON, CLIFF HARPER, SAM HARPER, WILLIAM "BILL HEATH, TONY HECKATHORN, MIKE HEISER, JAMES E. HENDERSON, BUTCH HENDERSON, JOHNNIE HESS, JIM HESS, HICKMAN,RODFRED W. HILL, F. L. "Smitty" HILL, HOOKS,HOOKS,HODGES,HAROLDW.C.DANWILLIAM "WAYNE" HOWETH,
CUMPTON, DON CURRY, W. E. "Doc" CURTIS, DAVIS,DAVIS,DAVIS,DAVENPORT,CHARLESGARYBRADBILLJOHNTHOMAS (J.T.) DAVIS, KEN AUTRY DAVIS, RALPH DAVIS,THOMAS(BEN)(Tommy) WILLIAM DAWS, DETMER,DENBOW,BILLDONNIEHUBERT "SONNY" DERRICK, WALTER DOEGE, DOZIER,DOWLING,RANDYRUSTYBROOKS, JR. DRENNAN, W. B. "Pappy" DUBOSE, WILLIAM T. EDDINS, EMMONS,EMLER,ELZA,EDWARDS,EDWARDS,JIMJOELRANDALLSUSANDR.BUFORDWOODROW "Red" ETHEREDGE, BOBBY EUDY,
KIRCHHOFF, MARK KRUEGER, BILL LAMBERT, HAL LAPRADE, BENNIE JOE LAURENCE, DONNIE LEACH, MCGEHEE,MCGALLION,MCCOLLUM,MCCANLIES,MASSEY,MARTINEZ;MARTIN,MALESKY,LUCAS,LONGHOFER,LITTLETON,LEHNHOFF,LEHNHOFF,LELEBBY,MIKEDONFEVRE,GEOFFREYFRITZROBERTBILLJESSIERUSSELLGARYROBERTL."Bob"HOMERJR.,HUGHGENEJOHNRAYMONDRONNIE
8 SEPTEMBER 2022 HALL of HONOR NOMINEES AS OF SEPTEMBER 1, 2022
2. Should have contributed to the association.
4. Any coach who is a member of the THSCA or retired coach who is an ex-member of the THSCA may submit a coach for consideration by sending a letter to the Texas High School Coaches Association. Once an individual is nominated, THEIR name will remain on the list with the committee for consideration. The committee will meet in december, all letters should be sent to the THSCA by october 15th. Send your letter of nomination plus a short biography of the nominee (Please provide as much information on your nominee as possible) to: THSCA (ATTN: CHELSEA MILLER) P.O. Drawer 1138 San Marcos TX 78667-1138 2022-23 HALL OF HONOR Selection Committee members are: Bob Gillis, El Campo HS (Term ends 2023) RONNIE GAGE, lewisville HS (Term ends 2024) Johnny Taylor, idalou hs (Term ends 2025) dub farris, Northside isd (Term ends 2026)
THSCA HALL OF HONOR RULES OF ENTRANCE
1. Anyone considered for the Hall of Honor shall have been an active member of the THSCA in the following brackets: A. 1930-35 - must have been a member for any one year. B. 1936-45 - must have been a member for any five years C. 1946-present - must have been a member for a min. of 15 years.
9SEPTEMBER 2022 ROBINSON, EDWARD ROBINSON, MARSHALL "Cotton" ROTEN,WILLIAM "WILLIE" SALAZAR, TIMMONS,THOMPSON,THOMPSON,THOMPSON,TEYKL,TAYLOR,SWANN,STUECKLER,STEWART,STARNES,SNOW,SNEED,SMITH,SMITH,SMITH,SKINNER,SKIDMORE,SIMMONS,SIMMONDS,SHEFFY,SHAVER,SHARP,SHAFFER,SCOTT,SCHULTZ,SANSANDERS,SANCHEZ,SAMPLES,VICREGINALDDAVIDREXMIGUEL,ARMANDOCARROLLGEORGEW.JERRYEUGENEA.D.JOELEWT.J."Dusty"KENNETHJIMBROWNL.DRUHULEN"HOOT"MIKEPAULW.RALPHBILLYPAULHOWARDHUGHRADFORDTIMELMERM.MIKEPRESTONRAYMOND TRAHAN, WARREN TRAYLOR, JEFF TUCKER, CALVIN TURNER, CHARLIE TUSA, WALKER,WALKER,WAGGONER,VICTORIC,VANCE,JOHNNYJERRYDONNIEJACKJESSETHOMAS E. WALLACE, JEWELL WARREN, JIM WARREN, WEIR,WEATHERSPOON,WATSON,WASSERMANN,STEVELLOYDJIMMYLLOYDBOB WEst, Glen WEST, WHATLEY,GRADYVAN TOM WHITEHURST, DAYLON WIGINTON, KEN WILLIAMS, WILLINGHAM,WILLIAMSON,LEEALJAMES L. WILLS, JOHN C. WILSON, YORK,YORK,WOOLLS,WOODARD,WINTERS,WINSTON,TOMHENRYALLENCHARLIECLAYTON"Butch"TOBYTODD
3. Should have contributed to the coaching profession.
Garcia would be inducted in the RGV Sports Hall of Fame in 1993, and the Texas High School Coaches Hall of Honor in 2015 before being inducted into the Texas Association of Basketball Coaches Hall of Fame in 2016.
COACH JAMES "JIMMY" KERESZTURY
COACH JOHN LAMME
John Francis Lamme, age 77 of Seguin, went to be with our Lord on May 31, 2022. John was born on May 19, 1945 in Fremont, NE in Dodge County to George and Mary Lamme. John grew up in Fremont, NE, graduated from Archbishop Bergan HS and went on to receive his Bachelor of Science degree in Education from Midland Lutheran College in Fremont. In 1968, he married his high school sweetheart, Iris Pieper, at St. Patrick's Catholic Church in Fremont, NE.
Garcia came from humble beginnings as migrant farm worker, picking cotton with his family in the fields. He would later attend Los Fresnos HS and become a multi-sport star for the Falcons. Los Fresnos would also be where Garcia would begin his coaching career after graduating from East Texas State Univ. He was an assistant football coach and head baseball coach for the Falcons, but his love was basketball. When Jerry Tomsu went to Mission HS to coach football in 1972, Garcia went with him to coach basketball and that's where the legendary career began.
10 SEPTEMBER 2022 Obituary COACH ROY GARCIA
Garcia just a few years later would assume the role of Athletic Director. Garcia coached basketball in an era where only one team made the postseaon and despite playing in a district with Harlingen and McAllen, perennial basketball powers, Garcia's teams would win five district titles in the old 28-4A. From 1975-1984, Garcia's Eagles won 20 games or more in 10 consecutive years and made the playoffs in seven of nine seasons. After leaving Mission HS after the 2000 season, Garcia retired briefly before taking over at San Benito, a program that had not had basketball success in decade. Garcia led the Greyhounds to the playoffs for the first time in 46 years. Garcia picked up his 600th win in 2007 when he beat his alma mater Los Fresnos. He would then continue his coaching career after briefly retiring again when he joined PSJA Southwest as head coach.
Roy Garcia, the legendary high school basketball coach who won over 600 games at Mission High and 712 total for his career, died at his San Benito home on Monday. The longtime coach was 80 years old.
NOW
James "Jimmy" Keresztury of New Braunfels passed away unexpectedly Monday afternoon, July 18, 2022, at the age of 44. Born on March 13, 1978 in San Antonio to James and Angela Keresztury, he was a 10 lb 12 oz bouncing baby boy! Instantly a bright light in the world, so full of life and fun, Jimmy was always the kind of guy people wanted to be around. He could make a room roar with laughter, and to see him cut up with his brothers was an unmatched experience. Jimmy was born to coach, and it came so naturally to him. He played and excelled in all sports throughout his youth, and he went on to play basketball at Angelo State University in San Angelo, Texas. A lifelong Cougar, Jimmy loved the 19 years he spent guiding kids at Canyon High School. In 2020, he moved to New Braunfels High School and became a Unicorn, where he proudly coached the girls' basketball team. He loved teaching and guiding kids, and he made a lasting impression on countless lives. The impact he made on the community will be cherished for years to come as well. While Jimmy had an ardent passion for basketball and the comedy series Seinfeld, it paled in comparison to the love he had for his family. He and his wife Jill were best friends who adored their two children. Watching James and Jaye play sports, compete in Robotics Club, and entertain everyone who would watch them, filled their lives with abundant fun, laughter, and love. Together with family and friends, Jimmy made so many positive, happy memories that will never fade from the hearts and minds of those who helped create them.
Obituary HEAR THIS
Upon graduation, John began his career coaching at his alma mater, Archbishop Bergan HS and in 1976 he moved his family to Seguin, Texas to coach at Texas Lutheran College. He had a passion for coaching and impacted many programs throughout his career as a coach and administrator with stops in San Marcos HS, Judson HS and Madison HS. John retired from coaching in 2003 from Texas Lutheran Univ. John was a proud member of the THSCA and in 2013 was inducted into the St. Patrick's - Archbishop Bergan HiHS Athletic Hall of Fame.
Obituary
Jerry Vaughn Millsapps, 88, passed away July 9, 2022, at his home in Fort Davis, Texas. He was born in Lamesa, Texas, November 13, 1933, to Ida (Harp) and Rufus Millsapps. In 1952, he graduated from Lamesa HS, where he participated in football, baseball, and basketball.
After graduation, he attended Texas Tech Univ. on a football scholarship where he lettered his freshmen year. He then transferred to Howard Payne Univ., majoring in History and Secondary Education. He lettered for 3 years as quarterback for the Yellow Jackets, was named to the All-Conference Team for 3 seasons and was part of the 1954 Texas Conference Championship team. While at Howard Payne, he met and married Margie Lee Coffee of Bangs, Texas.
In 1967, he moved to Pecos as an assistant coach, the following year he was named AD/HFC. While in Pecos, his teams won two District Championships, appeared in one State Semi-final, and won the Odessa American's District All-Sports Trophy for 7 consecutive years.
COACH THOMAS "TOM" WALKER
Obituary
Michael was born October 5, 1973, in McComb, Mississippi. He grew up in Hooks, Texas. graduated from Hooks HS and then received his bachelor's degree from Stephen F. Austin State Univ. Michael was a well-loved high school coach and educator who made a difference in the lives of many student athletes. He had a kind spirit and never said a bad thing about anyone. He was an incredible dad and made it to every one of his kid's events that he possibly could. He loved baseball, especially the Texas Rangers. He was also a big fan of the Fighting Irish and of course the high school football and baseball teams he coached. Michael loved Christmas and was an amateur Christmas light installer. He looked forward to it every season. Michael was a Christian who loved the Lord. He was an amazing son, husband, father, brother, friend, and coach and will be missed tremendously.
11SEPTEMBER 2022 SEPTEMBER 2022
Two weeks prior to graduation, he was notified to report for service in the U.S. Army. He was inducted at Fort Smith, Arkansas and trained at Fort Ord, California. He was assigned to the Artillery Fire Direction Center and posted to Kitzengen, Germany. While in Germany, he played football for the U.S. Military League in Europe. After his time in the service, Jerry and Margie moved to San Angelo where he began his coaching career at Lee JH. Coaching stints at Lampasas, and his alma mater, Howard Payne Univ. followed.
Obituary
COACH JERRY MILLSAPPS
Obituary COACH MICHAEL RUTH
Thomas Edmund "Tom" Walker was born in Kalona, Iowa on August 11, 1933, the son of Herman Leslie "Chet" Walker and Catherine (Friese) Walker. He graduated from Kalona HS where he was the quarterback, played basketball, baseball, and ran track and met the love of his life, Marilyn Allensworth. At sixteen, Tom left home to attend Notre Dame and hoped to play football. When that dream was not reached, Tom returned home and finished his education at Iowa State Teacher's College. Tom and Marilyn were married August 14, 1954. His first coaching assignment was as an asst. in Shenandoah, IA. He soon became their Head Coach. After obtaining his Master's Degree at the Univ. of Iowa, Tom decided that Texas football was the place for him. In 1963, they moved to El Paso, where Tom coached at Bowie HS. In 1966, The Walkers, moved to Corpus Christi, and Tom became an assistant coach at King HS. In 1969, Tom got his first head coaching job becoming the AD/HFC at Del Valle for 3 years, before taking the head job in Schulenburg. The Shorthorns were predicted by Texas Football Magazine, to be the 1972 Class A State Champions, and in his first year as head coach, they won that title! In 1983, Tom accepted an asst. position at Texas Lutheran College. From TLC, in 1990, he moved on to Kitty Hawk MS in Judson ISD for 23 years. In 2013, Tom moved to Columbus, TX and finished an illustrious 61-year career as a dedicated teacher and coach.
Jerry served on the Board of Directors of the THSCA. He was nominated 4 times to coach the North All-Stars at the THSCA convention and served as a member of the Ethics Committee of THSCA. In 1979, he took the head coaching position at Odessa HS, serving for seven seasons. He then became Athletic Director and head football coach at Howard Payne Univ. in Brownwood. As a proud HPU alumni, he started the Howard Payne Sports Hall of Fame, and was inducted as a member in 2002. Jerry then moved to El Paso ISD where he served as Athletic Director until retirement in 2000.
Jay Zeller from Director of Athletics at Robinson ISD to Director of Athletics for Brazosport.
Brittany Scarafiotti from Head Softball at Independence to Head Softball at Keller Central.
John Underwood moving from Asst. at Hico to Admin at Stephenville.
Kevin Chase from Asst. at Mabank to HFC at Eustace.
Chris Garrison retires as Asst. HC/Special Teams Coord. At The Woodlands College Park.
Kaitlyn Goertz from Fredericksburg MS to Head Volleyball at Marble Falls.
Tim Wright from Asst. at Paetow to Head Golf at Iowa Colony.
Lee Wiginton from /HFC at Midlothian Heritage to HFC at Allen HS.
Blake Ryder from DC at Texas City to AD/HFC at Santa Fe.
Rocky Baker announces his retirement after 29 years of coaching, 18 years as head football coach/athletic director. He retired with a record of 111-40.
Danny Granberry from Head XC/Asst. Track at Lake Creek to Head Track & XC at Crockett.
Joe Hicks from Head Boys Basketball at Alief Elsik to Head Girls Basketball at Marshall.
Casey Rush from teaching at Celina to Head Baseball at Carrollton Turner.
Josh Sadler from OC at Temple to Athl. Coord./HFC at Killeen.
Clay Baker promoted HFC to AD/HFC at Carlisle.
Chris Sexton from OC/Head Softball at Groveton to OC/Head Baseball at San Augustine.
Tom Alfieri from Head Baseball at SA MacArthur to Head Baseball at SA Churchill.
Harland Johns promoted to AD/Head XC at Harts Bluff.
Bruno Baltazar from Asst. Boys Soccer at Royal to Head Girls Soccer at Cy-Ridge.
Brad Janek promoted to AD at Kopperl ISD.
Stanley Howard from Asst at Cy-Springs to Head Powerlifting/Head Track/Asst HFC at Sweeny. Matt Hurst from Asst. at Lorena to HFC/Asst. AD at Moody.
Ralph De La Rosa from Head XC/Head Boys Track at Harl.South to Asst. AD at Alief ISD.
Q. Silva from DC at Stafford to HFC at Cleveland.
David Salinas retires as Head Baseball Coach/Asst. Football coach at Falfurrias.
San Juan Arias from Head Baseball at Nixon-Smiley to Head Baseball at Lockhart.
Meredith Caffey from Head Girls Basketball at Rockdale to Head Girls Basketball at McCamey.
Jody Medina from Asst. at SA Churchill to Head Baseball Coach at SA MacArthur.
Jeremy Colvert from HFC/AD at Leon to OC/Head Track at Fairfield.
Clay White from DC at Lub. Cooper to AD/HFC at Idalou.
Laurence Muhammad from Head Boys Basketball at Connally to Head Boys Basketball at Elsik.
COACHES ON THE MOVE >>> COACHES RETIRING >>> NOW HEAR THIS thsca Snapshot As of september 1, 2022 membership count for 22-23 year : 21,415 Benevolence Disbursments in AUGUST: 5 - ($15,000) Benevolence Disbursments Since 7/1/22 : 5 - ($15,000) Jobs posted on my coaching tree in 2021-2022: 6,337 Jobs posted on my coaching tree since 7/1/22 : 350 We are always on the hunt for great content for publication in Texas Coach magazine! Article submissions can be sport-specific skills and techniques, or be related to program administration, team culture, building relationships with athletes, parents, administrators, etc. Maybe a top 10 list you want to create or a "Do's and Don'ts guide?" We publish articles from both members and nonmembers... so we encourage you to reach out to all of the different sport coaches on your campus, your athletic adminstrators, spouses, student-athletes, school administrators, booster club presidents, etc. and ask them to share their knowledge and wisdom with our Texas coaching family! Please email all article submissions to beckyadams@thsca.com –Word Document format is preferred, and 2-4 pages would be ideal length. Thank you to McKinney ISD for hosting our THSCA Executive Staff and the UIL for a coaches mentoring session!
Scotty Bruington promoted to AD/HFC/Head Baseball at Petersburg.
Luke Klingler from Asst. at Taylor HS to Asst. HFC/OC at Somerville.
Thomas Robinson from Head Girls Basketball at Sweetwater to Head Girls Basketball at Vernon.
Robert Gomez of Edgewood ISD - San Antonio announced his retirement after 34 years in public education. Coach Gomez served 31 years as an Athletic Director and 21 years as a head football coach. Prior to his retirement as AD from Edgewood ISD (2011-2022), he proudly led athletic programs in Hebbronville (2000-2011) and Van Horn (1988-2000).
Kerry Bamburg from AD/HFC at Iola to Admin at Brazoswood.
Brian Myler from Asst. at SA Madison to Head Baseball at SA Southwest.
Frederic Camp appointed Head Boys Basketball/Head Girls Track at Livingston.
Ross King from Asst. Trainer at College Station to Head Athletic Trainer at Magnolia.
Lee Willing from Head Swim/Dive at Roosevelt to AC/Head Swim/Dive at Fox Tech.
Waskyla Cullivan from Head Baseballa t North Forest to Head Baseball at Eisenhower.
Jenny Hess from Head Softball at Thrall to Head Softball at Comfort.
12 SEPTEMBER 2022
James Richardson from Elementary SPED at Nacogdoches to Head Volleyball at Colmesneil.
Fred Keith from Asst. at CC King to Head Boys Basketball at Mathis.
Kurt Zihlman from OC/Asst. Track at Bridge City to Head Track at Little Cypress-Mauriceville.
Everything you need. All in one FREE app. sportsYou is the best FREE communication platform for districts, schools and teams. Streamline and customize the way you engage with coaches, players and parents. sportsYou enhances safety for our athletes and is a great communication tool with coaches, kids and parents. It is 100% mandated for all our coaches and kids throughout all of Frisco ISD. GRACE MCDOWELL, FRISCO ISD TEAMS/GROUPS MEDIA/FOLDERSCHAT CALENDAR Get started at sportsYou.com or download on the app store to learn more and join for free! Proud partner of
2. The first time visiting the new portal you will be required to set up a new password, so select the Forgot your Password? option. Your initial username will be the email address we have on file for your member account.
3. The system will email a link/verification code for you to verify your account and set-up a new password. (If you have any difficulty remembering the email address you used for account set-up, or you do not receive the verification email to reset your password, please call our THSCA office 512.392.3741 and we can assist you.)
To print/screenshot your Member Card:
3. Scroll all the way to the bottom of the screen and locate the option to "Download My Membership Card" under Membership Tasks.
4. Click on the Round Grey User icon on the top right and select "Update Profile/View Membership".
14 SEPTEMBER 2022 UPDATE YOUR MEMBER PROFILE:
1. Login to the THSCA Member Portal and click on the Round Grey User icon on the top right and select "Update Profile/View My Membership"
2. Click on the Membership tab, and you will see THSCA in blue under My Membership. Click on the blue THSCA letters.
4. Your membership card should download as a PDF that you can print or screen shot on your mobile device for proof of membership. Please note if you do not see the download you may need to turn off your pop-up blocker first. 2022-2023 2022-2023
download and print/screenshot your THsCA membership card: Your 2022-23 THSCA digital membership card is accessible through the THSCA Members Portal on our website. You can download your member card at any time and choose to either print it and carry it in your wallet, or screen shot a photo of it on your mobile device and keep it ready when you need it!
ACCESS TO THE THSCA MEMBER PORTAL
ACCESS TO THE THSCA MEMBER PORTAL
1. Navigate to www.thsca.com and select the gold button at the top labeled Member Portal Login.
5. Select the blue pencil icon under "My Personal Information" to update your contact data. Choose the blue Update button at the bottom of the screen to save your changes.
15SEPTEMBER 2022 LAST NAME FIRST NAME MIDDLE NAME PREFERRED MAILING ADDRESS CITY STATE ZIP MOBILE PHONE PREFERRED EMAIL ADDRESS PREVIOUS SCHOOL WHERE EMPLOYED CURRENT SCHOOL SCHOOL CITY SCHOOL DISTRICT SUPERVISOR'S NAME & TITLE WORK PHONE ATHLETIC DIRECTOR ATHLETIC COORDINATOR ATHLETIC TRAINER RETIRED FROM EDUCATION CHE CK ALL T HAT CU RRENT LY A PPLY: SP ORTS YO U ARE CURREN TLY COACHI NG: HIGH SCHOOL JUNIOR HIGH HS HEAD COACH BOYS GIRLS HIGH SCHOOL JUNIOR HIGH HS HEAD COACH BOYS GIRLS HIGH SCHOOL JUNIOR HIGH HS HEAD COACH BOYS GIRLS3.2.1. CONTAC T & SCHOOL I NF ORM ATI ON THS C A ID # : I CAN'T REMEMBER MY ID NUMBER I'VE NEVER BEEN A MEMBER BEFORE GENDER: M F DATE OF BI R TH : // FOR OFFICE USE ONLY: P.O. DRAWER 1138, SAN MARCOS, TX 78667 512.392.3741 OFFICE 512.392.3762 FAX I agree to receive THSCA Email Updates & Reminders. POLITICAL ACTION COMMITTEE (Increments) (THSCA MEMBER DONATION) P ROFESSIONAL LIA B ILI T Y I NSU RANC E See Eligibility Requirements for THSCA Professional Liability Insurance Coverage to the right** The annual membership term runs from July 1 st through June 30 th of the following year, congruent with each school year. Aportionof every membership fee goes to the THSCEF as an education fee. TOTAL AMOUNT DU E P ROFESSIONAL MEMBERSHI P Shall include all coaches and athletic administrators employed at a school in Texas under the direction of the University Interscholastic League. RETIRED MEMBERSHI P Shall include all members in good standing of the THSCA, who have completed their coaching career and are no longer employed by an educational institution of any kind. ST UDENT MEMBERSHI P AFFILI ATE MEMBERSHI P Shall include all coaches and athletic administrators employed at a Private, Parochial, or out of state school, all College/University employees, and all those individuals wishing to support the efforts of the THSCA. CREDIT CARD NUMBER EXP CARDHOLDER'SDATE ADDRESS STREET ADDRESS ast 3 Digits on the back) DATE INDIVIDUAL OR SCHOOL SEL ECT O THER FEE S: SEL EC T MEMBERS H IP FEE S: CHECK #CASH CARDHOLDER'S SIGNATURE PAYABLE TO THSCA PAYMENT SUBMITTED BY: CITY, STATE ZIP CODEBENVOLENCE FUND DONATION (Increments) (THSCA MEMBER DONATION) **2022-2023 COACHES LIABILITY INSURANCE CRITERIA** Coverage effect 7/1/22 through 6/30/23. Coverage purchased after 7/1/22 will commence on the payment received date. This coverage is not retroactive. You must be a coach, athletic trainer, or athletic director, including classroom duties, for an accredited secondary school, college, junior college or university within the state of Texas. Your THSCA membership must be current for the 22-23 school year to be eligible to purchase this coverage. If you choose to purchase this coverage & do not meet the criteria for eligibility, this coverage will not be valid. (Annual Premium $52.00; State Taxes & Fees (4.925%) $2.56; Association Admin. Fee $3.44; TOTAL 22-23 Renewal Premium: $58.00) 8 If purchasing membership, select how you would like your included Texas Coach magazine subscription delivered... MAILED VIA E-MAIL
If you choose to purchase this insurance coverage and do not meet the criteria for eligibility, this coverage will not be valid. This coverage will be in effect July 1, 2022 through June 30, 2023 Insurance purchased after July 1, 2022 will commence on the payment received date. This insurance coverage is not retroactive. Payment should be made directly to the THSCA. The total 22/23 annual premium for the insurance coverage will be $58.00 per member. $ 52.00 $ 2.56
PROFESSIONAL
• You must be a Coach, Athletic Trainer or Athletic Director, including classroom duties, for an accredited secondary school, college, junior college or university, within the state of Texas.
• Your THSCA Membership must be current for the school year in which the coverage is effective – 7/1/22 - 6/30/23.
Offered By: The John A. Barclay Agency 8701 Shoal Creek Blvd., Bldg. 2, Ste #201 -- Austin, TX 78757
COVERAGE A - LIABILITY INSURANCE
•In actions involving termination, salary, reassignment, certification or resignation, the matter in dispute must be resolved in favor of the member to qualify for the full reimbursement of $10,000. However, $2,000 of this amount is available for initial consultation and research, whether or not the member prevails, to determine if there exists a reasonable chance of the case being resolved in the member's favor.
Corporal Punishment Corporal punishment is covered under Coverage A (Liability) if administered according to the rules of the jurisdiction in which the school is located.
Do you have the expertise to find the best legal counsel for your situation?
Up to $2,000 premium on bail bonds
QUESTIONS TO ASK YOURSELF
Coverage B Reimbursement of Attorney Fees - Such reimbursement as is afforded the member for actions involving tenure, dismissal, revocation of certification & other professional rights and duties is assured under the policy and is not contingent on the approval of a board or review committee, as might be the case where the only available assistance is from a defense fund.
• PROFESSIONAL, AFFLIATE and LIFE members are eligible only if they meet the criteria above. This insurance is not available to STUDENT or RETIRED members.
NOTE: In order to be eligible to purchase the coverage your membership must be current for the same year of policy coverage. (7/1/22-6/30/23)
Criminal/Sexual Misconduct Allegations
Phone: 512.374.4927 Underwritten by Carrier rated A+ XV Superior by A.M. Best This coverage will be in eff ect July 1, 2022 through June 30, 2023
Note: The duty of the insurer to defend extends even to groundless, false and frivolous suits and accusations.
•Applies in the event a member is alleged to have caused injury or damage to others while performing his/her professional duties
COVERAGE A: Up to $2,000,000 per insured per ccurrence/$3,000,000 per occurrence, plus the cost of defense, investigation and legal fees.
Professional Liability Insurance option to eligible members with coverage beginning July 1, 2022. The THSCA has chosen the John A. Barclay Agency, Inc. to provide this coverage to our members. This plan was devised to offer liability insurance and legal assistance to THSCA members. In order to be eligible for this coverage you must meet the following criteria:
WHAT THE POLICY COVERS:
As long as the educator is within the scope of his/her professional duties, the policy covers liability for injury to students and others while the educator is conducting visits to industrial and commercial establishments, entertainment centers, outings, picnics and other similar school functions, subject to specific automobile, watercraft, & aircraft exclusions
COVERAGE C: Up to $2,000 premium on bail bonds.
Up to $2,000,000 per insured per occurrence/$ 3,000,000 per occurrence, plus the cost of defense, investigation and legal fees
COVERAGE B - REIMBURSEMENT OF ATTORNEY FEES
AM I ELIGIBLE FOR COVERAGE & HOW DO I PURCHASE?
Do you have the financial ability to defend yourself in the event of claim?
Outside Activity
COVERAGE C - BAIL BONDS
16 SEPTEMBER 2022 44 MARCH 2021
Up to $10,000 per insured per occurrence
COVERAGE B: Up to $10,000 per claim per Insured. Coverage for criminal proceedings and /or sexual misconduct limited to $10,000 aggregate per policy term.
The policy provides reimbursement of attorney fees up to $10,000 under Coverage B if the educator is acting in the scope of his/her duties.
•The policy provides reimbursement of attorney fees in a broad range of situations not included under Coverage A. This includes allegations of criminal and/or sexual misconduct and employment related actions against an educator involving dismissal, revocation of certification and other professional rights and duties.
Annual Insurance Premium: State Taxes and Fees (4.295%): Association Administrative Fee: $ 3.44 TOTAL 2022/23 Annual Premium: $ 58.00 Checks should be made payable to: THSCA Mail payment to: THSCA, P.O. Box 1138, San Marcos, TX 78667 DO NOT MAIL PAYMENT to the Barclay Agency. Eligible members will be able to purchase the Coaches Professional Liability Insurance on the THSCA website, or by selecting to purchase the coverage on the THSCA membership application form and submitting it by fax, email or mail to the THSCA office with the insurance payment.
THIS IS NOT A CERTIFIED COPY OF THE POLICY BUT A SUMMARY AND IS PROVIDED FOR REFERENCE ONLY. ALL COVERAGE PROVIDED UNDER THE TERMS OF THE POLICY IN THE EVENT OF A LOSS OR OCCURRENCE IS SUBJECT TO THE EXCLUSIONS AND CONDITIONS CONTAINED IN THE MASTER POLICY ON FILE WITH THE POLICYHOLDER, INCLUDING ALL AMENDMENTS, ENDORSEMENTS, AND ADDITIONS. QUESTIONS REGARDING SPECIFIC INSURANCE POLICY COVERAGE SHOULD BE ADDRESSED TO: The John A. Barclay Agency, Inc. 512.374.4927 2/23/2022
•Errors and omissions insurance for claims for damages arising out of a member's duties as a professional educator, including all defense cost
NEW INSURANCE PUR CHASED AF TER 7/1/21 WILL C OMMENCE ON THE P AYMENT RE CEIVED D ATE. THIS COVERAGE IS NOT RETROACTIVE.LIABILITY INSURANCE
WHAT THE POLICY PAYS:
COVERAGE FEATURES:
The Texas High School Coaches Association offers a Coaches
18 SEPTEMBER 2022 hellasconstruction.com BUILDING FOR SPORTS FROM START TO FINISH THE LONE STAR STATE PLAYS ON HELLAS PREMIUM GAME BALL CUSTOMIZATION FOR TEAMS AT EVERY LEVEL! EMAIL INFO@BIGGAMEUSA.COM OR CALL 972-292-0700 WWW.BIGGAMEUSA.COM
"I have found that among its other benefits, giving liberates the soul of the giver." Maya Angelou "The betweendifferenceordinaryandextraordinaryisthatlittleextra."
"The way I see it, if you want the rainbow, you gotta put up with the rain."
"Sometimes God's way of answering prayer is not by removing the pressure, but by increasing your strength to bear it."
Denis Sartain & Maria Katsarou
John C. Maxwell
wit wisdom&
Orrin Woodward
"I alone cannot change the world, but I can cast a stone across the waters to create many ripples."
Mother Teresa
"The greatest discovery of all time is that a person can change his future by merely changing his attitude." Oprah Winfrey
19SEPTEMBER 2022
Elizabeth George "Your friends will believe in your potential, your enemies will make you live up to it."
Dolly Parton
"Leaders in all organizations must take responsibility for recognizing when someone is feeling overwhelmed to the point of exhaustion or paralysis, and to understand that this is only a response, and not a failing or weakness. We need to encourage a culture that views managing pressure as being as important as servicing a car -- vital to keep it operating smoothly and reliably."
"Change is inevitable. Growth is optional."
PRESSURE
Tim Fargo
Jim Ryun
CHANGE "I can't change the direction of the wind, but I can adjust my sails to always reach my destination."
Jimmy Dean
Jimmy Johnson
Doug Williams
"If you don't go after what you want, you'll never have it. If you don't ask, the answer is always no. If you don't step forward, you're always in the same place."
"Pressure squeezes effort out of winners and excuses out of losers."
"Motivation is what gets you started. Habit is what keeps you going."
AMBITION
dennis of of
honor
alexander brian brazil todd dodge THSCA Hall
20 SEPTEMBER 2022
honorTHSCA Hall
andy griffin
tom
Curly Hays Award Winner gary speed Distinguished Service Award anthony boykin Putt Powell Sports Writer of the Year matt diggs tom kimbrough landry award winner Coach todd dodge
21SEPTEMBER 2022
1A 21-22 state champions todd craft, d'hanis homer matlock, westbrook 2A matt lovorn, stratford - daniel boedeker, shinerkeith hall, lindsay - Doug shanafelt, valley millsadam spiegleman, refugio - aaron faith, mason 3A Rheanna fagan, whitesboromark fannin, franklinRay biles, lorena 4A karen slack, liberty - Nathan moses, argyleadrian alaniz, sinton - josh demarco, wimberleymichael strong, boerne - sterling doty, stephenville 5A carlie littlefield, lucas lovejoy - rick miller, grapevine - jason todd, south oak cliff - B.J. Goette, katy paetow - shahira ehiemua, fort bend marshall - lloyd banks, fort bend marshall - trey hayes, lubbockandy holt, wakeland - jordan vierra, georgetown - david green jr., beaumont united 6A jon kay, north shore - david peavy, duncanville - shelton ervin, summer creek - todd dodge, westlakeLarry vucan, southlake carroll - Callan nokes, westlake - russell aki, san antonio reagan presented by
23SEPTEMBER 2022
Kicking Game Coordinator
Houston Stratford High School
Thus, the article is not meant to chastise the efforts to train physically better movers or to be experts in O & D philosophies and principles; however, it is to present an opportunity to marginally move the needle by suggesting efficient ways to incorporate training into short and brief coaching bursts in Special Teams meetings and practices. Stealing and borrowing practice times can help to create competitive advantages to those who may have moved away from an emphasis on either.
BRAIN GAMES ON TEAMSSPECIAL
24 SEPTEMBER 2022
BY SHAWN JEZEK
One of the best ways and most heavily utilized methods to teach a lot of technique and get players involved on Teams is to use physical skills that possess or train in O & D drills on Teams. Wideouts that work get-offs can be effective Gunners on Punt and Defensive Backs that pursue and tackle in space are obvious assets on Kickoff Coverage. Why can the reverse not also be true? Teams offers a unique place for players – and staff – to learn meaningful mental intricacies of the football game like clock management, hidden yardage and field position, leverage, and personnel. Psychological constructs could be profitable here as well when accounting for the time needed and almost no risk.
1. "The game is 90% mental & 10% physical"
2. "Special Teams is a third of the game" Both statements are innately flawed – either in their statistical hyperbole or in their acceptance and use as a training prescription guideline. Special Teams, for example, is one of the three phases of the football game; however, in my decade-long involvement in Special Teams, teams that I have coached have hovered around 18-20% of in-game plays involving the kicking game and significantly less practice reps when compared to Offense and Defense. In a similar reflection, unless coaches reading this have been in vastly different programs than I have – the mental and psychological game has oft been discussed with teams (and certainly been impactful in game defining moments) but has rarely been defined or trained. Simply meaning that the statement is not true – and/or we do not even believe it ourselves.
Two of the most overhyped and undervalued (read: trained, practiced or mastered) components of the current High School Football training approach are Special Teams and Sport Psychology – or the mental game. Consider the following two misnomers:
Using the step theory to scaffold our focus we can effectively coach players to literally see the rush step-by-step. Players begin with a landmark for the snap typically having interior rushers key the ball and exterior rushers keying a tackle to near back (ala OLB play vs. Run-Action) for their first two steps. This aids in defending a fake and establishes movement to beat the protection. Eye progression takes rushers to their block key for the next two steps allowing them to understand their role and technique. For example: when playing shield teams, we instruct our players to adjust rush lanes based on how the shield protects and who we were trying to "set-up" for
One of the most impactful plays in football is when a punter operates in a closed sport activity while the opponent's defense operates in an open sport rush attempt. Focus is easy for the punter – or at least we attempt to make it so –with protection because we know the risk of a block and the reward of a major exchange of field position. What we rarely communicate, however, is the more difficult focus necessary for a punt rush and return that has an even higher return on investment. The dynamic nature of defending a punt makes this difficult as the beginning of the down involves defending yardage while the back end of the down is an attempt to regain yardage.
It is not as inherently fun to run down on kickoff as it is to throw, catch, tackle, pass rush or block on the line of scrimmage. Therefore, understanding in this phase is incredibly important to create a unit hellbent on executing a few plays per game. Borrowing from Sport Psychology here; there is a popular approach to motivation referred to as Self-Determination Theory (Deci & Ryan 2012). In it, researchers explain that the three core components to motivation are: Competency, Autonomy and Relatedness. Identifying, nourishing, and maximizing places for this to show up can effectively increase an athlete's approach to Teams and possibly even football.Relatedness is easy to utilize on KO because it is a unit-based play. At the close of every Special Teams meeting, I make sure to say that "I get to choose the best eleven to be on Special Teams" and that "no one is here by accident." The "best 11" is important because it solidifies the relatedness that players have with one another. It also impacts Competency and creates some exclusivity that suggests their eleven may be better than other combinations of 11 (a bonus if the competitive climate on the team is strong). Competency is also increased by defining success within the play. One of the things we always cover with KO is the ability to attack the opposite 35-yard line. We feel like the more people we have on KO, the higher chance we had of pinning an opponent in a tough starting field position. To get there, you had to have speed (inherent trait) and great technique versus the opponent front line. This meant understanding the position and the avoid (speed, butt-side, or bull) to utilize. In meetings, we can reinforce competency by showing the avoid used as a win or loss and quizzing players as to what should have been used. This aids in Autonomy because each player has the choice – they just must choose correctly (read: the Allusion of Autonomy) based on what their opponent gives them.
Focus must be understood as non-singular to utilize and train effectively (and be generalized to all other football plays).
When we think focus, we think first with our eyes, and this is not inherently wrong; however, if we establish this as a priority, we must make everything else automatic. One certifiable punt rush theory is that most rush attempts are successful if the player can get to the block point in around seven steps, which means our track to that point and technique must be continuously moving in that trajectory. Deviations mean no blocks and ejections out of the rush to setting up a return. Focus can help us identify these opportunities faster.
FOCUS.
MOTIVATION.
25SEPTEMBER 2022
Get called for a hold? Center. Get beat deep? Center. Run the wrong stunt? Center. Sideline warning on the coaching staff? Center.
The intentions of these musings are only to suggest that psychological skills in football can not only be effective in game and practice preparation – but also easily inserted into the fabric of coach and player drills and schemes. These, however, will look vastly different from program to program as I am sure all of us are aware. Program culture will determine how successful and practical they can be. Incorporating them into Special Teams provides an added protection where many of these may be applied and assessed without their success be directly tied to points, wins or losses. Their impact can then be cultivated to eventually do so with Offense, Defense, or program wide.
CENTERING.
Football is an emotional sport even when played in a vacuum. Adding thousands of fans, a band, regional scouts, and local media only intensifies the magnitude of a given play. Scoring plays can swing momentum with epic proportions- but this includes scoring plays of ANY value including the Point After TRIES (emphasis intended). Success on this play can often come down to how fast a team can transition from despair or exuberance to refocus on execution. Centering oneself can often be a rapid way to achieve this "Next Play Speed." Centering is a relatively easy technique to use but it is one the needs to be protected and utilized consistently. Centering refers to controlling the body and mind when chaos, stress or danger may be present around it. Scoring plays are ripe with all of these; as new noise, people and game status can shift the well-being of players within the competition. On either side of the ball, the type of play that is called next could be vastly different from the previous one. Speaking defensively, it sucks to give up points, whether it was forty yards out or four. Accepting that it happened and getting ready to defend a kick are the only ways to achieve success in blocking a try attempt or a two-point play. Offensively, most players are moving from an attacking demeanor, to move the ball, to now a passive and protective technique of protecting a kicker. Both realms require cognitive and mental toughness. Centering is easy in application. Find a spot or thing on the field that can be readily accessible and is neutral. For non-kicking players this can be the top of the goal post because it is in the same spot on all fields and rarely part of their playable landmarks like the sideline, numbers or yard lines may be. Focusing on that spot and reminding oneself that they are "okay" is an effective way to tell the body it can still play and adjust to the new game situation that has presented itself. Football is a series of situations and the player that can most rapidly and accurately navigate them can at minimum work from a cognitive advantage over their peers. Adding breathing techniques like a single circle breath or sigh can also aid in a player regaining aerobic readiness for the next play as well. The ability to do this in an extreme play situation can aid in adding this to regular down stimuli as well.
26 the block (ala: Pass Rush moves on RB pass pro). If the read to this point is no good: abort the rush and eject to return technique keying near hip of releasing protector and winning inside leverage to play penalty free (ala: Secondary playing catch-man; If read is good eyes and near hand to block point (ala reception area defense) for remaining three steps. The beauty of being focus intentional in this technique is reinforcing four distinct defensive skills while also working the skill to create the dreaded double thump. Steal reps and instruction in Teams reinforces technique on other units.
27SEPTEMBER 2022 This fall, we know the wins off the field will be just as important as the ones on the field. As coaches and teachers across Texas, we realize that you will be expected to lead students and classrooms in a way that you have never done before, despite all the challenges. Together we have an amazing opportunity to make a positive difference in the lives of our students and in our communities. This is why we are thrilled to partner with the College Football Playoff Foundation and their Extra Yard for Teachers Game Ball recognition program this year. Let's give our fellow educators the recognition they need and support them with classroom resources by taking advantage of this simple turn-key program, FREE TO ALL HIGH SCHOOL & MIDDLE SCHOOLS TO PARTICIPATE. Join the THSCA by going the "Extra Yard" in supporting teachers. The College Football Playoff Foundation has made available a special game ball delivery kit that includes a THSCA co-branded game ball, t-shirt and a $25 gift certificate for classroom projects that can be used to surprise a teacher during a home game. We would love for you to share this special recognition on social media by tagging #ExtraYardWeek. For more information on the College Football Playoff Foundation and the work we do to support education through the Extra Yard for Teachers initiative, visit cfp-foundation.org or follow us @CFPExtraYard. Scan the QR Code Above to access the Game Ball Request Link, a Scoreboard Video Download and a Script for your Announcer!Pressbox
NAVARRO COLLEGE SPECIAL TEAMS
We do during game week have to tinker with our for mations to get the look we need for Saturday. It's some thing our starting punt, punt return, kickoff and kickoff return understand and do with great pride knowing we are preparing to win on Saturday. Our tempo is just like team offense versus defense, 90% of the time we are in Whiz mode which means we do not tackle the returner. We also strictly enforce staying of the ground. I allow the punt return unit to block punts if they don't leave their feet. I don't want to wait till Saturday to figure out if our protection will hold up on game day. In 2021 we allowed no block punts, the most pressure our punter received all year was in practice. If your practice is challenging, you'll get great results on Saturday. I sleep better knowing our pro tection and coverage which only gave up 40 yards on returns all year. That's good stuff considering the punt return unit they practiced against everyday was 6th Nationally in Punt Return Average. For the first time in 31 years, we did not block a kick however the constant pressure produced numerous shanks and line drives to our talented return duo of Adonis Scott from DeSoto and Jermiah Aaron from Pearland High. After we rush, we form a wall return which we call "Rhonda" to the right and "Lucy" to the left. Our Rush call is called "GO" and we bring 8. Our holdup call is "JJ" short for Jesse James. We always give the GO look and 50% of the time we are in fact bringing the heat! Last season we col lapsed our opponent's protection which hampered their coverage, and our corners were superior on holding up the gunners. We out flanked the coverage with the
28 SEPTEMBER 2022
The purpose of this article is to share the way we teach and coach special teams at Navarro College in 2022. Our system does not include scout teams which means we go good on good just like offense versus defense in practice. For instance, when we practice punt, we are going against our starting punt return unit. When we do punt release and hold up drills, we are going good on good. The competition of the drills is so much more competitive and realistic. Our coaching staff is small, but everybody is involved and coaching a position. We have 5 coaches coaching punt and 4 coaching punt return plus myself coaching both sides of the ball and trying to get as many reps as possible in a 10-minute segment. So, every day when we blow the whistle for punt, we have 9 coaches that are coaching starters and not scout guys. And I also feel you are killing 2 birds with one stone.When using this system, you must monitor your special team's depth chart daily basis and make sure you know who is practicing and who is not. We do have kids playing on both sides and of course if a kid is starting on punt, he must be a 2 on punt return. This is where monitoring the depth chart is essential because if a starter is out and 2 bumps up, he can't be a 1 on the other side. We do have a couple guys that on game day that start on both.
Todd Ivicic
Special Teams Quaility Control Analyst at Southern Methodist University (Formerly at Navarro College)
wall return and produced numerous big returns. When running JJ we implement a middle return which we call "Mary". We get our opponent back on their heels with the constant GO pressure then sting them with JJ holdup.
Kickoffs we place the ball on the left hash and pull the kick outside the hash toward the numbers. We only line up on 2/3rds of the field, with the 10 player 0n the right hash. The wider the better without the ball going out of bounds. We call this simply this deep left. If our opponent front and second line is retreating all left, we avoid, and rip left. If we get flow to the right, we know this is a field return. If you can beat with speed and regain leverage do so, if not rip and avoid right. In the kickoff return game we are a six-man front with a man return scheme. 23 Right would give us two men kicking out 2 and two blockers pinning 3. With the new rule of outlawing locking up and creating a wedge, we utilize and aggressive first blocker with the second blocker securing the double team. This creates the inser tion point in between two and three. If the ball is kicked to the left, we convert the return to the left. We can also check the return left pre kick based on the direction of the laces. In 2022 we were 3rd Nationally with a 27.7 return average. For more detail on our scheme please contact me. Adonis Scott led the nation in kickoff return average and Jermiah Aaron finished top 10 nationally. Our kicker was first team All American in 2020 and 2nd Team all-conference in 2021. The constant pressure we bring daily is no doubt in my opinion the key. The game is a lot more friendly than practice and last season we blocked 6 extra Thankyoupoints.forletting me share our kicking game process and best of luck in 2022. Feel free to contact me at toddivicic@gmail.com or (210)412-5486.
Our punt team operates out of a 3 in the shield system and we have one Gunner into the boundary and an attached end to the field. We are a directional kick into the boundary and we man protect. For more information on our Punt game please feel free to contact me anytime.
Our kickoff and kickoff return tempo is the same as punt. When converging all the way down the field with a full unit we tell the unit which one is winning the drill at the point of contact. So, both units are working full speed and we just don't allow any contact. If the kickoff team is winning the drill the return team works to full depth and gets their feet and hips to proper leverage but lets the man, he is responsible for rip across his face. When the KOR unit wins the coverage player stops on the toes of his man on key. I like the full speed of the drill; the speed and the look are so much better. Scout teams never give you this speed and it just becomes assignment check.
30 SEPTEMBER 2022 U.S. ARMY BIG GAME ALLIANCE LAUNDRY SYSTEMS DISTRIBUTION GILMAN GEAR JOSTEN'S RIDDELL HELLAS CONSTRUCTION SIGN CHAMP WATERBOY GRAPHICS POWER LIFT SIDELINE POWER TEAM EXPRESS DYNAMIC FITNESS & STRENGTH GAME DAY REJUVENATION RUBBER FLOORING SYSTEMS PLAYER2PLAYER SPORTS ATTACK HAMMER STRENGTH/LIFE FITNESS TICKET SPICKET BUCK TERRELL ATHLETICS JUGS SPORTS M-F PROPIONEERATHLETICATHLETICSCOMHEADSETS SSR LETTER JACKETS ALERTWILDCATSERVICESMFG. KORNY BOARD AIDS SAN MAR SPORTSSponsorsTHSCA2022-23ourtoYouThank BEONE SPORTS CLELL WADE COACHES DIRECTORY PORTAPHONE PROMAXIMA ROGERS ATHLETIC SPECTRUM SCOREBOARDS UNIVERSITY OF NORTH TEXASOFFICIALBRONZESILVERGOLDPLATINUMTITLECORNERSTONEPARTNERS Official Health, Safety and Wellness Partner Official Coach of the Year Partner Official Mentoring Curriculum Partner Supporting Sponsor: SI Wealth Management
Largest
football equipment manufacturer of helmets and shoulder pads. Largest reconditioner of football equipment in the world. Market leader in football head protection technology. The industry leader in smart helmet technology. Riddell is proud to sponsor the Texas High School Coaches Association For more information, contact your Riddell sales representative or call 1.800.275.5338
31SEPTEMBER 2022 THE HEAD PROTECTION LEADER
around the state
32 SEPTEMBER 2022
I learned that I don't just love sports, but that I want a career in sports. I am a sports media major if that tells youAndanything.asthe
I learned how to love other sports besides football (but maybe not as much as football). I learned that wins and losses don't define you, but winning is fun and you learn from every loss.
I think my favorite part about being a coach's daughter though is sharing a love of sports (especially football) with my dad. There's nothing I cherish more than the car rides, dinners, or time that I get to spend with my him I love hearing old stories about when he played football and everything he's learned over the years. I'm not saying being a coach's daughter makes me better than anyone, but I do think it's special. I consider myself so blessed to have grown up as a coach's daughter, and I wouldn't trade it for the world.
I learned that moving was hard but bearable. I've lived in four different towns, and although it never got easier, I learned from every move. I like to think that I learned to network at an early age. I made some of the greatest friendships I've ever had, and I learned that every person I met, I met for a reason. I can look back now and be grateful for all of those moves, but I also know that it was all part of God's plan for my family.
I learned that I didn't want clothes or a new phone for Christmas but that a State Championship or bowl tickets would be on my Christmas list.
33SEPTEMBER 2022
I learned that during the fall I wouldn't see him as much because that's what coaches do. They go into work around five in the morning and don't get home until 10 or 11 at night. Why? Because they love what they do. They don't have to, but they want to, and they want to make sure they've done everything they can for their players.Ilearned to hold my own when it comes to talking about football with guys. Some will rolls their eyes at first but once I get going, and they find out my dad's a coach, they take me just a little more seriously.
I learned that I am blessed with the life that I have been given, and others aren't so fortunate. I can't tell you how many times my dad has given a player a ride home, bought a kid food, or let them crash at our house because they don't want to be at theirs.
I learned to be compassionate. I saw him love and care for his players just like he loved and cared for me and the rest of our family. The players became like brothers to me and the coaches like dads. I knew I would always have someone looking out for me no matter what.
So thanks, Dad. Thanks for all the things you probably never even realized you taught me. Thanks for taking road trips to games, combines, and schools with me. Thanks for always putting your family before your job. Thanks for being such a great role model to not only me and my brother, but to all the young men you've coached. Thanks for all the memories, but most importantly, thanks for being my dad, loving me unconditionally, and understanding my obsession with football. Because let's be honest, I am who I am because of you, Coach.
Growing up, I was the little girl who played at the field house after school instead of going home and playing dress up, or having tea parties. I don't remember much, but what I'm told, I was like the little girl off of 'Remember the Titans… except worse. Ever since I can remember, I've loved football. My dad, whom I love deeply, is a Texas high school football coach. He is one of the greatest people I know, and I would not be who I am today without him. His passion for the game, for his players, and for his fellow coaches is indescribable, and whether he knows it or not, I learned a lot from being a coach's daughter.
years have passed, I've also learned not to apologize for who I am. I grew up on a football field and on the court. I may talk about sports too much, but that's something people either love or hate about me. I will not change who I am, or what I love, just to please others. I am a girl who loves sports. I don't do it to get guys attention or to make myself look cool. I do it because that's how I was raised. Everyone is raised differently, and that's what makes us so unique.
I learned that Fridays were my favorite days because that meant pep rallies and football games. Fridays meant getting to go on the field and run to my dad after a game. Even now that I'm older and away at college, win or lose, he always put a smile on his face when I walk up to him.
What i learned from being a coach's daughter BY MEAGAN BORDAYO COMPTON Daughter of J.R. Compton, Floydada HS
I learned that there were only two seasons a year: football season and off season.
I learned that my biggest competition is myself and that you should always be better than you were yesterday. Dad always says nothing worth having comes easy, and I like to think that I've worked for most of the stuff I've achieved.
34 SEPTEMBER 2022 COACHING SCHOOL COACHING SCHOOLCOACHING SCHOOLCOACHING SCHOOL 2022COACHING SCHOOL 2022
35SEPTEMBER 2022
36 SEPTEMBER 2022 COACHING SCHOOL COACHING SCHOOLCOACHING SCHOOLCOACHING SCHOOL 2022COACHING SCHOOL 2022
37SEPTEMBER 2022
39SEPTEMBER 2022 PAST
PRESIDENT'S RECEPTIONPRESIDENT'S RECEPTION
PAST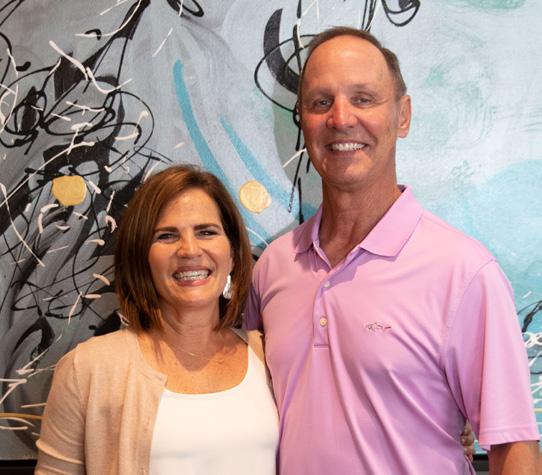 SUPER ELITE TEAMS BY THE NUMBERS:
► There will be 101 Super Elite Teams covering all 23 sports throughout the state.
40 SEPTEMBER 2022
► We will have 808 Coaches (on S.E.T. Committees) that will select the Super Elite Teams.
4. Player has excelled as an elite member in their respective sport
We are thrilled to announce the start two new thsca awards programs for 2022-2023... Super Elite Teams and Texas Farm Bureau Insurance Coach of the Year
3. Have
thsca
2. Varsity
All eligible nominations will be collected and sent to the the S.E.T. (Super Elite Teams) Committees to be evaluated. The S.E.T. Committee will submit the finalists to the advisory committee for their respective sport for final approval and decision on who have made the Super Elite team in each classification. Super Elite teams will be recognized after the state championships have been announced. This award will begin in the Fall of the 2022-23 school year. See the chart below for nomination windows for each sport.
► There will be over 1,800 student-athletes recognized on the Super Elite Teams.
CRITERIA FOR NOMINATION: of good moral character sports only been a member of the team in good standing at the time of nomination
The THSCA Super Elite Teams consists of high school players nominated by members of the Texas High School Coaches Association. The player must meet the THSCA award criteria to be nominated. The award recognizes student athletes across the state of Texas for their exemplary athletic achievement in their respective sport. (Do you have highlights of athletes you think are Super Elite? We would love to see you post them on social media and tag us @THSCAcoaches and #SuperEliteTeam.)
Super Elite Team Timeline by Sport: SPORT NOMINATIONS OPEN NOMINATIONS CLOSE Team Tennis 8-Oct 19-Oct Water Polo* 8-Oct 21-Oct Cross Country* 26-Oct 11-Nov Volleyball 29-Oct 9-Nov Football 5-Nov 7-Dec Wrestling* 13-Feb 23-Feb Swim/Dive* 6-Feb 23-Feb Girls Basketball 11-Feb 23-Feb Boys Basketball 18-Feb 2-Mar Soccer* 21-Mar 5-Apr Tennis* 14-Apr 1-May Golf* 21-Apr 26-May Track & Field* 1-May 18-May Softball 25-Apr 24-May Baseball 2-May 31-May
1. Be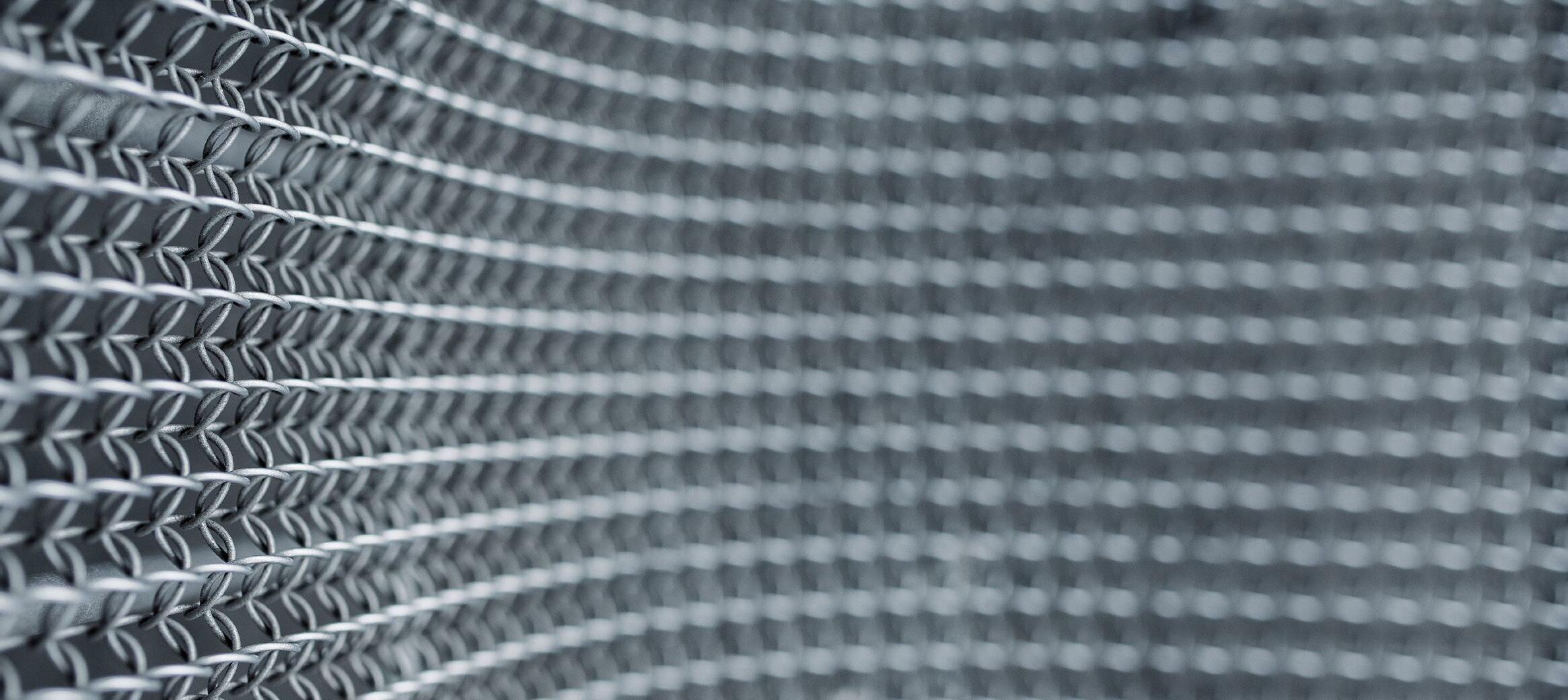 Water Polo B/G 30-Oct 13-Nov Volleyball 20-Nov 4-Dec Wrestling B/G 19-Feb 5-Mar Girls Basketball 5-Mar 19-Mar Soccer B/G 16-Apr 30-Apr Girls Golf 10-May 24-May Boys Golf 17-May 31-May Softball 4-Jun 18-Jun
The nomination process will be open to every member of THSCA after the state championships in each sport. Each THSCA member is offered a chance to nominate a head coach and/or assistant coach to submit through the Member Portal. Nominations will cease after 2 weeks. Nominations will then be handed over to the Awards Committee for scoring (by region).
Cross Country B/G 6-Nov 20-Nov Football 18-Dec 1-Jan Swim/Dive B/G 19-Feb 5-Mar Boys Basketball 12-Mar 26-Mar Tennis B/G 27-Apr 11-May Track & Field B/G 14-May 28-May Baseball 11-Jun 25-Jun
Award Requirements:
41SEPTEMBER 2022
SPORT NOMINATIONS OPEN NOMINATIONS CLOSE Team Tennis 28-Oct 11-Nov
Nomination Process:
THSCA along with our partners at Texas Farm Bureau Insurance, want to give recognition to our Texas high school coaches for their accomplishments on and off the field/court with an opportunity to be honored nationally. We will be presenting various types of awards which will include:
SECRETARY: justine palmer
A very special congratulations goes out to our 2022 Women of the Year, Mrs. Lucia Nerio. Lucia is the wife of Rudy Nerio of Alamo Heights High School and together they have beautiful twin girls, Evelyn and Charlotte. Lucia is a devoted wife and mother and is so deserving of this special award.
CHIEF OPERATING OFFICER: JENNIFER LOCKE SECRETARY: PATTI RITTIMANN CHIEF EXECUTIVE OFFICER: MELANIE HEASLEY THSCWA OFFICERS: 2022-2023 DIRECTORS
keys
smith
Coaching School was such an amazing experience this year. Each year gets better and better. Big thank you to our guest speaker, Mrs. Debbie McGuire. Debbie is the wife of Texas Tech Head Football Coach Joey McGuire. It was an honor to have her as our guest this year. We had such an incredible turn out and we welcomed a lot of first timers! On behalf of the Texas High School Coaches Wives Association, I want to welcome all of our new members and say thanks to our existing members who continue to support the organization year after year. Together we are able to continue and develop the traditions created in 1985 by our founding Coaches Wives.
ASSISTANT REG 1: clara simmons REG 2: JESSICA ATWOD REG 3: KRISTEN HAYWOOD REG 4: GENTRY STAUGH REG 5: RACHAEL MCGUIRE REG 6: LYNDSEY RATLIFF REG 7: AMBER HILLIS REG 8: AMANDA AGUIRRE
PAST
Our scholarships program continues to grow year after year. Thank you to our Scholarship Committee for their hard work and dedication. With that said, please join me in congratulating our six scholarship recipients this year: Hayden Braswell: Fairfield High School, attending Texas A&M University Hunter Thompson: Hale Center High School, attending McMurray University Hannah Carbajal: Banquete High School, attending University of Texas at Austin Spencer Keys: New Home HIgh School, attending West Texas A&M University Artrell Perry: Bridgeland High School, attending Sam Houston State University Caleb Lynn: Cedar Hill High School, attending Dallas College Mountainview Campus
TREASURER: cynthia griffing PRESIDENT: KARYN STORY
DIRECTORS:
Hello My Fellow Coach's Wives, Here we are, the end of another busy summer. Most people view the end of summer as the start of just another school year, but we see it as so much more. The end of summer means the beginning of Friday Night Lights. I can already hear the crowd yelling, the band playing, the cheerleaders cheering, and the whistles blowing. I get goose bumps just thinking about it. I have already dusted off my cowbell, pulled out my purple and gold decorations, and started making my next game day shirt. It is such an exciting time. With the season quickly approaching, I have to remind myself how important it is for my four kids and myself to cherish every moment we have with our coach. He won't be home for every meal or make it to every activity, but we know that the work he does on and off of the field is so important to the team, the school, and the community.
If you would like to become a THSCWA member, you can visit www.thscwa.org to register for your membership. Most districts will accept your membership card for entrance into district games. Remember, all membership dues go towards our scholarship program. We have so much to look forward to this year. Have fun, live it up, be happy, and enjoy every moment because it goes by so fast. Here's to having another great year of Texas High School Athletics! Your 2022 President, Shelby B. Shelby, Region 7 : McAllen High School txcoacheswives@gmail.com
PRESIDENT ELECT : TINA KURTENBACH
If you did not have the opportunity to make it this year to Coaching School, I highly encourage you to come next year in Houston. THSCWA is the best support group any coach's wife could ever ask for. You may walk in alone, but I promise you will leave with friendships that will last a lifetime. You may even leave as a new assistant director, you never know!
HAMRICK
42 SEPTEMBER 2022 September 2022
PRESIDENT: SHELBY B. SHELBY
SPECIAL COMMITTEES: SCHOLARSHIP CHAIR - ERIN SMITH, SOCIAL MEDIA CHAIR - KRISTEN HAYWOOD BOARD OF TRUSTEES OF THE NONPROFIT: REG 1: kim REG 2: ANGIE MARTINEZ REG 3: MONICA HARP REG 4: ANGIE TORRES REG 5: erin REG 6: DAISY GREEK REG 7: MORGAN REG 8: MISTY HOUSTON
43SEPTEMBER 2022 THSCWA OFFICERS & REGIONAL DIRECTORS Front Row: CYNTHIA GRIFFING, KARYN STORY, SHELBY B. SHELBY, TINA KURTENBACH, JUSTINE PALMER, MELANIE HEASLEY, JENNIFER LOCKE Back Row: MONICA HARP, ERIN SMITH, DAISY GREEK, MORGAN HAMRICK, MISTY HOUSTON THSCWA Past/current Women of the Year Front Row: JODI WILDER, NANCY FLEENER, LUCIA NERIO, RHONDA CLAYTON, SALLIE WASSON Back Row: DOENYE ESSARY, CINDY PRICE, JENNIFER LOCKE, MELANIE HEASLEY THSCwA Wives Convention Photos REGIONAL DIRECTORS & ASSISTANT DIRECTORS Front Row: MONICA HARP, ERIN SMITH, DAISY GREEK, MORGAN HAMRICK, MISTY HOUSTON Back Row: CLARA SIMMONS, GENTRY STAUGH, RACHAEL McGUIRE, LYNDSEY RATLIFF, AMBER HILLIS, AMANDA AGUIRRE THSCWA Past & CURRENT presidents Front Row: JODI WILDER, SALLIE WASSON, SHELBY B. SHELBY, KARYN STORY, CINDY PRICE Back Row: DOENYE ESSARY, NANCY FLEENER, JENNIFER LOCKE, MELANIE HEASLEY
44 SEPTEMBER 2022 WWW.EVERYTHINGTRACKANDFIELD.COM WWW.JUGSSPORTS.COMWWW.PROCOMHEADSETS.COM Special Thanks to our SPONSORS2022-23BRONZEWWW.WILDCATMFG.NET WWW.PIONEERATHLETICS.COMWWW.BUCKTERRELLATHLETICS.COMWWW.SANMAR.COMWWW.ALERTSERVICES.COMWWW.SSRJACKETS.COM
Define the edges (parameters and scope) by which you plan to build your program.
Usually the top two of the 4-6 players in each class who go through Quarterback camp will actually see time behind Center. However, we believe the experience and understanding developed helps our overall program regardless if the kid ends up at Quarterback or another position.
Being an offensive play caller in high school has many challenges, but few are greater than coordinating the skills sets of your quarterback talent with your offensive system. The identification of individual strengths and weaknesses as well as the annual development of the natural talent on your campus is essential to the consistent success of a program. This has been the case at our last few stops. The results in this area of our program have been the difference between the success or lack of success we have experienced. Building a successful program is much like putting together a puzzle:1.
45SEPTEMBER 2022
GAME MANAGER, ATHLETES, PLAYMAKERS AND DECISION MAKERS.
PLAYQUARTERBACK BY BRUCE SALMON LEHMAN HIGH SCHOOL
In order to create competition and include the best kids in our program it is important to have the offensive flexibility to adapt to what we have. In order to understand the diversity of quarterbacks, we categorize our kids into 1 of 4 groupings:
3. Finally, realizing there is a good chance that all the pieces may not be in the box, so we are going to have to cut, paste and adapt the system to feature the talent of our kids. We utilize the following quarterback mapping to evaluate our kids and program when setting the direction of team. This process begins like most programs with a Quarterback camp in midFebruary. During this time, we will identify the top kids in each of our classes to help build what we label as "FBI" – Football Intelligence.
2. Model after the picture on the box, by studying successful players, coaches and teams and utilize these examples to help demonstrate and get your quarterback candidates to understand the role of the position.
The athlete is a physically talented Quarterback who is going to be able to run the ball consistently 15 to 20 times a game. The better he is able to throw, the more dangerous he is, but he will win and lose as a threat in the run game. This may not be a traditionally looking QB. He is a kid that could play the inside receiver or running back spot, but if you had to finish a game, he would be the guy to get it done. Due to the nature of his style, the athlete tends to be a little thicker and doesn't always throw like the prototypical QB because he looks stiff, however he is a get it done his own way kind of guy. Athletes require a good running back to balance the offense and keep the defense honest. Tight Ends are also beneficial to add extra interior gaps to defend, while controlling edge blitzes designed to disrupt the jet motions and run game mesh.
THE GAME MANAGER
A quarterback whose super power is accountability and consistency. He must be surrounded by good players and his individual consistency and execution keeps the team from losing games. Game Managers are systems guys. They need to be surrounded by good players and the run game is essential to set up the pass. The more experienced and fundamentally sound that the game manager is, the fewer mistakes he makes. A good running back and offensive line are essential to the success of an offense led by a Game Manager.
THE ATHLETE
THE PLAYMAKER
Possess the ability to adlib and make plays. His play may not always be the prettiest one, but there is a good chance he is going to make something out of nothing. He is tough to defend, because his play is hard to replicate in practice and is highly unpredictable. He is the kid that you just shake you head at when he throws the ball late into the middle of the field off his back foot into traffic for a touchdown. His arm talent is at such a high level that he can throw with velocity and accuracy from multiple platforms. At summer camps and occasionally during the offseason, we will let them play "Speed Ball" a modified version of rugby and touch football. It is easy to see which kids stand out, play well in traffic well, don't need a lot of instruction and have the "alpha" traits necessary to handle the emotional stress of the QB position. This is where we round out our group of 4-6 quarterback by class. Receivers that move and can adjust to the playmaker are important. Being able to stretch the field horizontally and vertically allow operational room for a playmaker QB. With the stress this style of play puts on a defense, it is essential to have a tight end that can lead block and can be a presence in the middle of the field.
46 SEPTEMBER 2022
47SEPTEMBER 2022
Understanding the strengths and weakness of your signal caller is essential to putting your team in the best position to succeed. If you are in a situation, where there is plenty of depth and you have the ability to select quarterbacks based on your preferred style of play. This is an advantage as it stream lines practices, game planning and offensive strategies. However, if you are not then it is important to have a plan to identify and adapt to the kids you have.
THE DECISION MAKER
An elite and highly skilled player who possesses the ability to see the field, find throwing lanes and stretch the field both vertically and horizontally. There are 15 tubes or gaps in every defense to be defended by 11 defensive players. Defenses will employ the use of coverage, alignment and personnel in order to hide, rally or rotate to cover the extra 4 areas. The Decision maker has the ability to throw the ball in rhythm to the open tubes on the field as well as make RPO and PNC decisions in real time. He has a knack of being on time because he sees the game develop and anticipate plays. This ability results from experience, film study and the repetition to make understanding a habit. Decision making ability can be masked by looking at the receiver as opposed to reading the "key" defender. QB's that look at the receiver do not recognize "open" until it occurs. QB's that read the defender can throw to make the defender wrong thus leading to anticipation. Decision making style Quarterbacks have to have good receivers that can run after the catch. Ball placement (away from the defender) is practiced to help the receiver know which way to drop step and get vertical. A solid offensive line and protection is necessary to provided consistency and time necessary for the QB to keep his eyes down field and not have to worry about escaping pressure. Decision making QB's help this as the ball is out on time.
48 SEPTEMBER 2022 COACHING SCHOOL CONVENTION SPEAKERS &CONVENTION SPEAKERS & Panel Discussions
49SEPTEMBER 2022
50 SEPTEMBER 2022 CONVENTION SPEAKERS &CONVENTION SPEAKERS & Live Sport Demos
51SEPTEMBER 2022
53SEPTEMBER 2022 Special Thanks to our 2022SPONSORSSILVER23 WWW.MYDYNAMICFITNESS.COM WWW.POWER-LIFT.COM WWW.SIDELINEPOWER.COM WWW.TEAMEXPRESS.COM WWW.LIFEFITNESS.COM WWW.SPORTSATTACK.COM WWW.TEAMRFS.COM WWW.PLAYER2PLAYER.COMWWW.TICKETSPICKET.COMWWW.GAMEDAYCLEAN.COM
They say, "a picture paints a thousand words." I'm not sure who "they" are, but for this picture that wouldn't even finish the introduction. I sure hope too many words and so few pictures won't keep some of you from reading this! (Coach humor) Anyway, we will get to the picture a little later.
After coming across this picture not too long ago, I decided it was time to publicly acknowledge, recognize, honor and pay tribute to the man I will always call "Coach." Certainly, there are several men that I still affectionately refer to by that title who have made incredible contributions to my life and career, and hundreds of acquaintances in the profession who I automatically identify with that moniker. But there is really only one man who represents the full weight of this most honorable salutation in my life. You have probably figured out by now that I must be somewhere in that picture, and you would be correct. Yep, that's me getting the free ride to the sideline late in the fourth quarter of a game in 1974. I can tell it's 1974 because we are still wearing rope suspension helmets, striped tube socks and those nasty jerseys that I'm sure had asbestos woven into them. I know it's pretty amazing I even remember that, having worn them! And yes, that's "MY COACH" doing the carrying. Coach Steve Cooper, head football coach of the mighty Van Alstyne Panthers from the fall of 1974 through the spring of 1978. Those four years were far from the most successful of Coach Cooper's career, but for me – a lost, lonely, insecure freshman – these were Coach Cooper's Hall of Fame years. I still, to this day, believe God sent Coach Cooper to Van Alstyne for one reason – me. He absolutely had an impact on many, but his impact on me was eternal. He not only set the course of my life and livelihood, but made sure that course would lead me to the correct final destination as well. I had gone down with cramps for the fourth time in the late stages of the game. Cramping was one thing I was really
I will always call him "Coach"
54 SEPTEMBER 2022
55SEPTEMBER 2022 good at in high school, and after four quarters never leaving the field, this humid Texas night had taken its toll. I was locked up – I mean really locked up. We didn't have trainers, and we only had a couple of assistant coaches who were probably repairing busted helmets or trying to catch the carrier pigeon coming from the press box with the next play. (More coach humor in case you didn't recognize it.) In one move, Coach Cooper hoisted me from the ground and over his shoulder without ever breaking stride. It was, without a doubt, the most athletic maneuver that was performed on the field that night – maybe ever. It was amazing! I don't remember the outcome of the game, just my exit from it; an exit that was made very public the following Monday morning when this photo was posted in a teller's window at the local bank. There I was ... and showing my best side. Although somewhat embarrassing at the time, almost 50 years later it speaks volumes about the role of a coach in the life of a player … or at least of this coach in my life. You see, this picture doesn't just show me being carried by my coach that one time. It represents what happened again and again over the course of the next four years. He continued to pick me up when I needed it most.
Me ... I followed my coach's lead again, straight into the profession, and for 39 years tried every day to live up to the standards he had set for me both professionally and spiritually. A few championships, an award or two, and a couple of honors along the way, all while standing on his strong shoulders. I could not have been blessed with a more shining example to follow as I attempted to make the same kind of impact on the lives of young men that he has made on me.
Coach didn't just bring his football systems and training methods to Van Alstyne. He also brought a great faith and an organization called the Fellowship of Christian Athletes. I had never been to church and didn't know Jesus from Jethro, but if this was important to my coach, it was going to be important to me. I never missed a meeting. Not long after this picture was taken, Coach Cooper put me back on his shoulders for a second time. But this time he didn't carry me to the sideline ... he carried me to Jesus. Every meeting ended with a very clear explanation of the gospel and I eventually made the best decision of my life – to trust and follow Christ. Every day after that, Coach would invite me to church, tell me I needed to get connected with other believers and live out my newfound faith. After a few weeks of no progress, Coach came and got me out of class, took me to the end of the hallway and out the side doors. He backed me up against the wall and with a quivering lip, a tear in his eye and a powerful finger in my chest said, "I don't know what you are waiting on Sartain, but God is not going to zap you with a bolt of lightning and turn you into the man of God He intends for you to be." He walked away quietly, leaving me there to contemplate what had just happened. He had put me back on his shoulders again and I understood what "iron sharpening iron" meant before I ever knew there was a scripture reference for it. Needless to say, my butt was in church the next Sunday and it wasn't too long before I was able to see my little brother make the same decision I had made. A couple of years later, we were scheduled to be baptized together on Sunday, April 11, 1977. My mother and father were going to be there. Wow ... the Sartain family in church for the first time all together… almost.
The trip home was only about 30 minutes. I don't remember if it seemed long or short. All I remember was turning into the long cedar-lined driveway to the old farmhouse my father had just passed away in, and there, sitting on the back steps at 3:00 am was Coach Cooper ... to pick me up again.
The rest is of course, history. Coach went on to put a little place called Alto on the Texas high school football map, taking the job when they had a 24-game losing streak; the longest in the state at the time. He then went into administration and eventually retired as a superintendent in a little place called Muenster, Texas.
Best part is, he is still lifting me up – still challenging, inspiring and affirming me. I don't think he could replicate the same move from that night in 1974, but he is still picking me up. Still the most steadfast, unwavering and consistent Christian man I have ever known, and still my role model. The man I will always call COACH … Love you Coach!
Written by: Mark Sartain is a graduate of Van Alstyne High School and Austin College in Sherman, Texas where he was a member of the 1981 NAIA National Championship team. Mark retired from coaching in December of 2021 after a 39 career that included 14 years at the collegiate level and 25 years of head coaching experience. Sartain had head coaching stops at Cross Roads, Eustace, White Oak and Spring Hill High Schools as well as a combined 10 years as head coach at Trinity Valley Community College and East Texas Baptist University. Other stops as assistant coach included Athens, Marshall, Lindale and Tatum High Schools. Mark also spent four years as offensive coordinator at Trinity Valley Community College, winning the NJCAA National Championship in 1994. Sartain is a former member of the THSCA Board of Directors as well as a past President of the Texas High School Powerlifting Association.
I don't remember much after that. It's very likely he literally carried me into the house. But I do remember that over the next several days it was almost as though he never left. He was always there when I needed him.
I was out of town at the county Livestock show during that week. I had shown my pig that night and had a steer to show the next day, so I got back to the trailer and went to bed. Around 2:00am on Wednesday, April 7, there was a knock at the trailer door. The security guard told me to call home. I staggered to the pay phone – yep, the pay phone – and a neighbor picked up. She informed me that my father had just died and I needed to come home immediately … click.
for
or to www.coachesclinic.netregister. ¨ E mail coachesclinic@yahoo.com ¨ Follow us on Facebook and Twitter @dfwclinic Clinic Highlights HotelRegistrationInformation January 27-29, 2023 DFW Coaches Clinic Registration Form " Enclosed is my check for $______ covering coaches @ $80 per coach. ($90 after January 20, no refunds after this date) Make check out to DFW Coaches Clinic and mail to the address below or register online Name: Name: Name: Name: School: School Phone: Address: City: State: Zip: E mail: phoneAlternateContact214.356.4730830.708.9132 The Largest High School only Football Clinic in TEXAS!@dfwclinic
¨
and
Largest
¨ The Embassy Suites Hotel is located adjacent to Bass Pro Shops and in close proximity to Grapevine Mills Mall and the Toyota Music Factory. ¨ FCA Lecture on Saturday. A clinic t-shirt for the first 700 coaches in attendance. (Sponsored by The Performance Course) Cash and Bass Pro Shops gear given away after each lecture on Sunday. $1000 Cash door prize after the last lecture on Sunday. "Texas Hold-Em" Tournament on Friday night 50 minute lectures and 45 minute breakout sessions. Job Board available. High School Only Football Clinic in Texas! Clinic Headquarters: ¨ EEmbassy Suites Outdoor World at D/FW Airport, 2401 Bass Pro Drive, Grapevine, TX 76051 Phone (972) 724 2600 or (800) EMBASSY To receive the special room rate of $159, make your reservation by January 4 and state you are attending the DFW Coaches Clinic. Embassy Suites Hotel provides a complimentary cooked to order breakfast and happy hour each day to every coach staying at the hotel. Each room comfortably sleeps four. registration fee if mailed in by January 20 after January 20 no refunds after this date) register, please send the registration form a check payable to: Coaches Beck Road Texas website clinic updates
¨
¨
56 SEPTEMBER 2022 ¨ Features only high school coaches as speakers. ¨ 18 Lectures will be given by top high school football coaches from Texas ¨ A discount to BBass Pro Shops Outdoor World will be given to each coach at the clinic. (Good only on selected items and only for the duration of the clinic.)
DDFW
Clinic 30801
,
¨ To pre
¨
¨ Bass Pro Shops Outdoor World will provide hunting and fishing equipment as door prizes.
¨
¨
($90
¨ $$80
¨
Bulverd e,
78163 ¨ Check our
¨
CONTACT US GET A SNEAK PEEK AT 2WORDS.TV/GAMEPLAN  (281) 723-9943  Gameplan@2words.tv  www.2words.tv ScanCurriculum@mackeyspeaks@2Wordstv@mackeyspeaks@2WordstvPreviewthiswithyoursmartphone!
The THSCA decided to act on that realization and developed the outline for SLR after meeting with both high school and college coaches and listening to their ideas and concerns throughout the recruiting process.
"The landscape had changed," said Glen West, Assistant Executive Director of the Texas High School Coaches Association (THSCA). "There was a time that the college coach went to the high school coach and the recruiting took place right there at the high school campus. Before the college coach would offer an athlete a scholarship, they would ask the head coach if the student-athlete was in good standing. "But over the years, it changed somewhat. Third parties got into the space and disrupted that relationship. We feel the best person to help is the high school coach. He's the one with the athlete the majority of the time. And it occurred to us that there was a straight line from the college coach to the high school coach and the front porch of the athlete's home. The high school coach is there to serve both sidesthe student-athlete and the college coach recruiting them."
58 SEPTEMBER 2022
The benefits to that are two-fold. High school coaches aren't just the foremost experts in a student-athlete's physical abilities, but they also have critical insight into their emotional maturities, academic complexities, demeanor as a team leader, and responses to adversity. The high school coach is uniquely qualified to provide a holistic view of the athlete.
"Both sides have pulled together to make this happen," West said. "And really, what we're truly after is the studentathlete's wellbeing and how to help them."
On June 21, 2021, in a unanimous 9-0 decision in NCAA v. Alston, the Supreme Court upheld a ruling by the U.S. Court of Appeals for the Ninth Circuit that struck down NCAA caps on student-athlete academic benefits (like reimbursements) on antitrust grounds. That decision ushered collegiate sports into a new era in which athletes can capitalize on their name, image, or likeness (NIL) without risking their eligibility. The results have created shock waves across the sports industry in the last year. The trickle-down effect has bled into high school athletics too, challenging coaches, administrators, studentathletes, and their families with the complexities of the ever-changing NIL environment. Once again, change was on the horizon.
N.I.L. EDUCATION IS A KEY COMPONENT OF STRAIGHT LINE RECRUITING
BY ECCKER SPORTS GROUP
Straight Line Recruiting was created to meet an emerging need. And while SLR has been widely adopted and lauded by high school and college coaches alike, the recruiting landscape was poised to change once again.
When THSCA created the Straight Line Recruiting (SLR) program in 2018, the intent was to streamline communication and recruiting between high school and college coaches. The idea was simple: keep the high school head coach as the primary point of contact in studentathlete recruitment.
Concurrently, college coaches benefit from that comprehensive evaluation and have a higher likelihood of recruiting an athlete that will be a successful addition to the program. While neither of those truths changed over the years, somewhere along the line, the process became more layered.
THSCA'S RESOURCE ON N.I.L. EDUCATION FOR COACHES & ATHLETES
The fact remains that NIL will continue to be part of the recruitment conversation, and understanding how to guide, protect, and inform student-athletes is more important than ever. One critical aspect is the subtle differences in NIL policies across individual states and collegiate institutions, which drives a need for vetted, reliable information ahead of in-person visits or recruitment conversations. Eligibility infractions are still a major concern, and state-by-state updates are essential to mitigating unintentional missteps. This is where Eccker Sports and the NIL Playbook come in.
"Whether you're for or against NIL, it's here and we need to be able to help people make informed decisions," said Glen West. "We see NIL education as part of Straight Line Recruiting and Eccker Sports is a critical component to the education piece."
SEPTEMBER 2022
THSCA created the Straight Line Recruiting concept to support high school coaches, and when it identified the potential challenges of NIL, it took a similarly proactive approach to arm its coaches with the necessary education, resources, and tools to navigate the ever-changing landscape through a partnership with Eccker Sports.
"Having NIL resources and support gives me the chance to steer my student-athletes somewhere - the answers are available through Eccker Sports."
The NIL environment is complicated, and few coaches have the time or resources required to educate themselves or their athletes on the latest regulations. Founded by two former coaches, Tim Prukop and Randy Eccker, Eccker Sports was created to address that need, offering a comprehensive six-module NIL Playbook course to educate coaches on NIL, including state-specific updates, videos, and a Resource HUB with up-to-date news and information.
Currently, 14 states permit high school studentathletes to profit from their NIL, including Maine, New York, Connecticut, New Jersey, Minnesota, Louisiana, North Dakota, Nebraska, Kansas, Colorado, Utah, Idaho, Alaska, and ElevenCalifornia.other states - New Hampshire, Pennsylvania, Maryland, District of Columbia, Michigan, Indiana, Tennessee, Arkansas, South Dakota, Nevada, and Oregon - are considering permitting NIL with revisions to current bylaws. The remaining 25 states, including Texas, have prohibited NIL - for now. (While this information is accurate at the time of publication, please refer to EcckerSports.com/ resource-hub for the most up-to-date news.)
59
As states and athletic associations review and amend bylaws, it becomes increasingly difficult to navigate the complexities of NIL. Building awareness and education are critical because while NIL is not currently permitted in Texas, it still directly impacts high school coaches and studentathlete recruitment. "Right now, it's football season, but we are fielding some questions from parents and student-athletes and NIL discussions will come back up after the fall," said Drew Sanders, Vandegrift High School Head Coach and Athletic Coordinator."Ithink many coaches are caught up in the fact that Texas is a restricted state when it comes to NIL, but education is something that we need to help our kids navigate it and better prepare," Sanders continued. "The challenge is that, as coaches, we can barely keep up sometimes. We're the parent, spouse, coach, sometimes even teaching class, and now we're an expert on all things NIL? That's not possible."
Eccker Sports, members receive alerts and real-time updates like revised state bylaws and new NCAA guidance to give coaches the information they need to lead with knowledge. Additionally, an annual membership provides access to podcasts, webinars, and expert-led interviews.
"Before the Supreme Court ruling, everyone was talking about how NIL was going to change college sports," said Tim Prukop, co-founder of Eccker Sports. "But Randy (Eccker) and I asked, 'What about what this could do to high school sports?' We talked to a few friends who are currently coaching high school football and they all told us the same thing: 'I have no idea what it is and I don't have the time to figure it "Weout.'decided pretty quickly that we needed to build something to help support coaches around the country with accurate and timely information to help them stay informed on NIL and its impact on their high school community," EcckerThroughsaid.
60 SEPTEMBER 2022
"When it comes to NIL, you can't say, 'Oh, I read up on that once,'" West said. "It's constantly changing and new updates are made all the time. With Eccker Sports, coaches get the quick, real-time information they need to navigate NIL without taking hours to locate news or read through complexEcckerregulations."Sportsalso
"To effectively maintain Straight Line Recruiting," continued Kay, "We have to have accurate information, otherwise we stand the risk of becoming a barrier in the process. We need to be informed on NIL so we're doing our due diligence to stay on top of things and help guide those conversations.""Whenwe're in season, I can't be finding time to Google the latest on NIL," said Kay. "If I do, something else is going to drop. I need immediate and accurate information. Having access to something like Eccker Sports allows me to focus on my day-to-day needs while also remaining a source of accurate and relevant information. It's critical."
"We're certainly getting questions about NIL," said North Shore High School Head Coach Jon Kay. "Currently, it's from both seniors and their parents who are Division I prospects, but we're also hearing from others about the status around NIL while our athletes are in high school."
Already this year, NIL has directly impacted studentathletes and coaches in Central Texas, and information and guidelines from Eccker Sports' NIL Playbook have helped prevent a potential problem or eligibility risk for the student-athlete. NIL isn't currently permitted for high school athletes in Texas, but NIL is still here.
Staying informed through NIL education is a key component of recruitment conversations. For coaches who arm themselves with the resources to guide, protect, and inform their athletes, navigating the ever-changing landscape of NIL will be a more streamlined process, benefiting the coaches, student-athletes, and their families.
The Straight Line Recruiting concept was created to keep the head coach as the primary point of contact, and by empowering coaches with NIL knowledge, THSCA and Eccker Sports are set to do the same.
For more information on the Eccker Sports NIL Playbook, including the Resource HUB, Coach Assist toolkit, and comprehensive NIL courses, visit www.ecckersports.com.
authored a toolkit called Coach Assist to help coaches organize their knowledge of NIL and effectively communicate it with high school athletes and their families, potentially mitigating any eligibility infractions or unnecessary headaches. The provided resources include ready-to-go presentations, how-to guides, webinars, and access to industry experts.
62 SEPTEMBER 2022 REGIONAL & GENERAL MEETING President JOHN KING speaks at the General Meeting REGIONAL & GENERAL MEETING FULL HOUSE IN THE HEMISFAIR BALLROOM FOR REGION 3 TREMENDOUS CROWD OF REGION 7 COACHES SENIOR DIRECTOR MIKE FULLEN ADDRESSES REGION 2 MEETING
63SEPTEMBER 2022 Newly elected President-Elect KENDALL MILLER, FRISCO EMERSON HS david malesky presents ARTICLE OF THE YEAR BY A NON-MEMBER to stephen mackey, 2words Article of the Year by A thsca member winner jeff lofton, west plains hs We are very thankful for visit San Antonio and their generous donation to our R.O.C.k. Mentoring Program! keynote speaker stephen mackey (@Mackeyspeaks) president john king recognizes Past-President Rodney WEbb honoring our Texas Farm Bureau Insurance Girls Coach of the year june villers, waxahachie hs CONGRATULATions to our Dell Children's 2022 Athletic TRAINER OF THE YEAR Dee Rutherford, CC King HS honoring our Texas Farm Bureau Insurance boys Coach of the year Todd dodge (accepted by tony salazar)
This is a very blunt article, because culture change is something lots of people from all walks of life love to talk about, but very few are actually willing to do what it takes to bring about effective change in the culture of their workplace. If you like or take issue with what is covered, and you'd like to discuss this subject further, my cell number is 682-557-6114, and my email is carl.semler@lubbockisd.org
1. Learn new stuff that will help you meet your athletes and staff where they currently are. It's appalling how few coaches attend clinics anymore! It used to be hard to get into a clinic if you registered late, but now just about every clinic has plenty of walk-up room. If you are not able to make it to clinics, there are TONS of online opportunities to learn. The days of "This is what I did before, and it worked, so I'll just do that" are over. There is literally no excuse to not learn more.
Lubbock High School
Seek first to change yourself Culture change begins with the individual. THAT MEANS YOU! How can you expect to change others if you are not willing to change yourself first? You might have been wildly successful in the past, but if you find yourself mired in a terrible school climate, you're going to have to work on yourself first, to make sure you are equipped to lead the change or help the leader with change. Here are some ways you can do that:
If your school has a toxic culture, it will inevitably infect your athletic program, so it stands to reason that the only way to bring about authentic culture change is to effectively change the thought processes, principles, and standards that are currently driving the culture. Everyone has their own definition of what comprises a toxic culture, but there are common themes that most toxic workplaces hold:
THE DIRTY WORK
3. Grade and attendance issues among athletes, student body, and employees, mainly because of #1.
4. A lack of support from administration, because "Every year it's the same thing," or "Don't rock the boat and ask me to back you."
5. A lack of community support, or worse, active sabotage in the community of the efforts of school personnel. Toxic cultures usually start with one of the 5, and that leads to the other 4 piling on to make life miserable for those who do care, often to the point that they eventually leave for schools with healthy cultures. If you are serious about changing the culture of your school, there is no quick fix. The process is long, tough, and requires an adamantine resolve. This article IS NOT the only way to fix your culture, it is an amalgamation of several different, highly successful, strategies that others have used to turn their schools around. If you are serious about making a difference read on… Step # 1
64 SEPTEMBER 2022
By Carl "Hank" Semler, CMAA Associate Head Football Coach
2. A student body (and sometimes faculty) that would rather tear down athletes and ridicule their work, instead of supporting them.
CHANGECULTURE
2. Get another degree and/or certification. Several districts are now requiring a M.Ed. to work there, even with a teacher shortage! Most of these districts are among the best in America, so if you want to work there and don't have a Master's, it's time to get after it! Besides, with the rise of online degrees, and how cheap they are, you can find an M.Ed. that fits your budget. If you already have your Master's, try getting certified by NIAAA in Athletic Administration. If you want to one day be an AD, go for the TAAC
1. A general sense that "We are going to lose no matter how hard we work, so why should I work hard?"
2. VITAL – if you have staff members forcing kids to specialize, or pushing them to play one sport, repeat after me, "THEY ARE TERRIBLE COACHES AND EVEN WORSE HUMAN BEINGS!" Get rid of them, fast! You have better things to do with your time than deal with greedy, insecure idiots who are in it for themselves and don't care about developing athletes – they just want players, and there's a HUGE difference between a player and an athlete.
5. If you believe you're done learning and are ready to lead, you better be dead, because the guy who keeps learning after he knows everything will find you and kill you!
3. Once you figure out what your principles and standards are, hold everyone accountable. Those that don't share your principles won't meet your standards, and are therefore cancers, which brings me to…
65SEPTEMBER 2022 certification in THSADA. Finally, NFHS offers TONS of courses (most for free) to become a Certified Interscholastic Coach. The legal courses at NIAAA will shock you with how much of what we do can get us fired! Ignorance is not an excuse, when the instruction is available at any time.
If you're still interested in authentic culture change, then it's time for… Step # 2 Seek to change your Staff Once you get yourself pointed in the right direction (or while you are working on yourself), expand the culture shift to the staff. These are the people you spend most of your time with, and if you are the leader, they are your mouthpiece and presence when you're at one of the thousands of meetings that take you away from your actual job, so you better make dang sure they are in the boat with you, and not in the submarine, trying to sink you!
5. College sports are not just for the studs! If a kid wants to play sports at the next level, it's your job to find a place for that kid. Make sure your head coaches are actively working on finding places for their athletes' who want to play in college. It's not about you – you had your shot. Help that kid take hers or his!
Stop being afraid of what could go wrong and think of what could go right.
3. Be humble with your lack of knowledge. Nobody likes the goofs who run around bad programs acting like they have all the answers. If they did, the program wouldn't be bad!
Here are some things successful staffs share:
1. There needs to be something for the entire coaching staff to rally around. Things like the Lone Star Cup standings, Coaches Outreach, or something along those lines that your staff can actually see and experience are vital to finding out who are with you, against you, and neither. Staff meetings are nice, but they are also required, so they don't count. Forced chemistry is like splitting atoms – one wrong step and there's nothing left to examine!
4. CANCER is dealt with one of 3 ways: ignoring its existence until it kills you, treatment through radiation and chemo, or removal of the infected organ. Staff cancers are no different. You can try ignoring them until they eventually destroy your staff from the inside out. You can treat them by giving them every crap job in the universe until they either get the message and fall in line or leave. You can cut them out of your staff through termination. The choice is yours, but you will have consequences, good or bad, no matter what decision you make.
4. Be confident in your desire to improve. Changing yourself is expensive! Clinics, trainings, and everything else requires more than a "can-do" attitude. If you're not willing to invest in yourself, you're not going to invest in anyone else, so save your pennies, get your plastic ready, and don't look back.
6. Social media can be good, if you know how to use it, and most of us don't, judging by the amount of self-glorifying, look-at-me junk that clogs up the big three every day. Here's a hint: if you're talking about yourself, GROW UP! In spite of what you hear or believe, nobody really cares about you. They care about the kid you're with, especially if it's their child. How is their child getting better? If the words "I," "me," and "mine" are littered throughout your post, DELETE IT and talk about "we," "us," and "our."
66 SEPTEMBER 2022
1. The students have to have something not related to the scoreboard to rally around. The scoreboard is what probably created the mess in the first place! FCA is a really good way to do two things, get large numbers of students and staff involved in something bigger than sports, and recruit new athletes to your program. One of the biggest issues in schools today is a lack of support (hence the rise of SEL trainings and such that get very little buy-in, since they are often seen as yet another hoop to jump through), and groups like FCA or a characterbuilding program like 2Words provide weekly support for students and staff.
Turning around the school building is where most culture change hits the wall, because it just doesn't happen overnight. Empires die out because of internal rot and dissention, and that happens over a LONG time! Empires are not built overnight, either. It takes a ridiculous amount of time, GRIT, determination, and incredibly tough decisions (sometimes about your very best friends) to rebuild an Empire. If you believe you can master the first three, then it's on to the final step, and toughest of them all…
7. Teacher of the Year! Every single year, there should be a coach that at the very least is a finalist. This is a really good indicator as to who your "rock stars" are, since TOY is usually voted on by the whole faculty, or administration. Once the coach is a finalist, it's time to block vote and rock the vote! Schools with coaches in the TOY mix are usually great places to work, because everyone sees the value coaches bring to the table. Still interested in flipping your culture? It's time for… Step # 3 Seek to change your school climate Ok, you've started working on yourself and your staff. Now the scope widens further to the school building itself, and the general attitude about athletics. You can do all the work in the world on steps one and two, but if you don't fix step 3, it's just a matter of time before the floor rots out beneath you, and you're right back where you started. With that in mind, here are some suggestions to fix your school building climate…
2. Be a familiar face in the hallways and at your school's feeder programs. If the general school population and your Elementary and Middle School students don't know you, you should probably go sell cars, appliances, or join the circus, because you're sure as heck not a coach! Feeder schools are where you grow your culture, so that eventually you can just prune the branches of success, instead of having to plant a new garden every year. By the time a kid is a freshman, she or he should know all the expectations of their sports, and be bought-in.
4. NEVER speak poorly of another coach, athlete, or sport, and don't allow anyone else to do it either. If you have a problem, be an adult, and go talk face to face. Be the mongoose that kills the negative cobras in your school!
5. Don't be the jerk that does nothing at pep rally's and duty. Kids and coworkers have no respect for those who don't walk their talk about school spirit. If asked, HECK YEAH you can hit me with a pie or have me crowd surf!
3. Head Coach's should have access to their Middle School programs through Rank One, or whatever compliance program is used. If you're not using compliance software, it's time for someone above you to put away their abacus and embrace the technological revolution! If you are using software and don't have access, you need to have a talk with your AD, because it's hard to fix a problem you don't know exists, like an injury to a Middle School athlete. If you do have access, make it a routine to check daily for injuries, kids leaving their sports, game results, and all the other things you can find in a click of a mouse. If a kid turns red in Rank One, call and offer support or go see them. It will go a long way!
6. Academic All-State recognition is a great way to get athletes that are "great kids but terrible players" the recognition they deserve. If you are only nominating the studs that have great grades, you're not doing it right, and should be fired. The form on THSCA does not ask for stats other than GPA, class rank, SAT score, or ACT score. If a kid qualifies, nominate them. If you have sports with no nominees, it's time to have a tough talk with that coach about the importance of academics.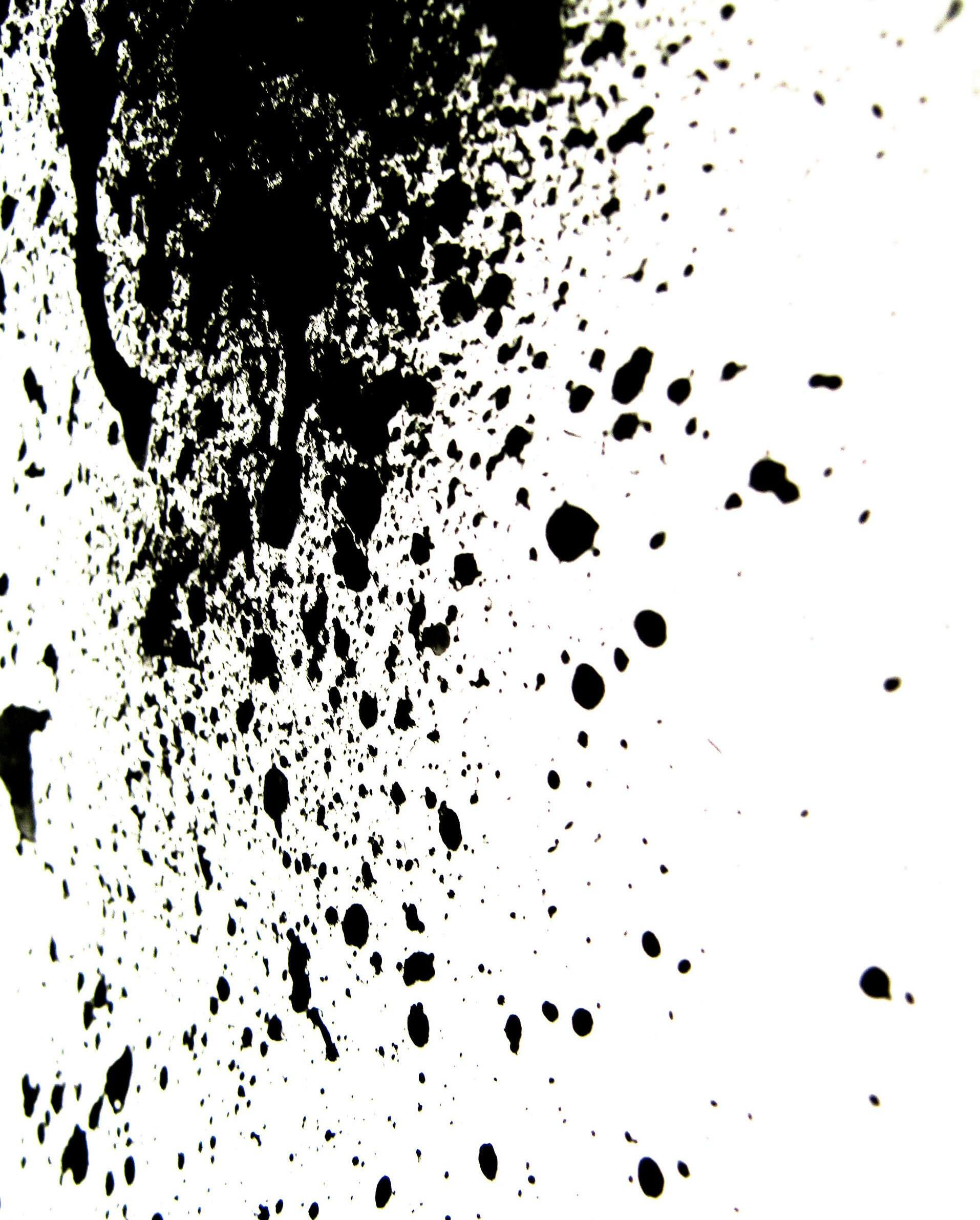 7. Get your athletes out in the community. Clean up parks, mow yards, and volunteer for the Food Bank, Homeless Shelter, or Meals on Wheels. Be smart and do your research, though. You don't want your kids sweeping up the local strip club parking lot, or offering to mow the local drug dealer's yard! Kids today have to be shown what community service look like. If the don't want to do it, TOUGH! How bad do they want to play sports?!
4. Open enrollment is just flat evil and should be outlawed, but if you have to deal with it, then Kobayashi Maru the heck out of it! If you don't know what the Kobayashi Maru is, talk to a coach over the age of 40, and if they don't know, fire them! Use the Google machine and study it!
5. There are outstanding people in every community. Don't stop searching until you've found every single one of them, and given each the recognition she or he deserves. Think BIG and find the people who share your vision. They are your allies!
Even if you follow every idea presented here, there's still a chance your culture won't change. Like I said, this article is a collection of successful things that those who went before did to recreate their school culture for the better. The trick is to persevere, and keep feeding the positive wolf when the negative wolves come snarling. Here's a quick question: when you think of a cat, what immediately pops into your head? Was it a house cat? Not good! We live in a world with house cat mentality, where people are content to live in their own situation, and let life pass them by. At some point, you have to see THE LION! Be the hunter, and get the other lions to hunt down the jackals that are killing your culture. Kill the jackals, and you change the culture. At the end of your career, don't take the easy way out and ask yourself why you did what you did. The "Find your Why" movement was a brilliant concept, that has been sadly co-opted by excuse makers and whiners. Instead, find your "What" and "How," as in "What was I thinking when I took that job at that losing program?" and "How did I change the lives of those around me for the better?" You'll be a thousand times happier revisiting the WHATS and HOWS or your career, than listening to your whys.
3. Bonds fail every year for one of three reasons: The district is terrible with money and/or maintenance and the community is fed up with bailing out bad leadership, people are too scared to risk being exceptional, or people are too stupid to see what is best for kids. Get out there and convince your community the bond is what is best for kids. In an economic crunch, make sure the bond doesn't have pet projects on it that will tick people off. A new stadium is the goal, not necessarily the size of the jumbotron! People can still enjoy a game without watching a TV bigger than the field! Prioritize!
Step # 4
The community is a fickle beast. If the scoreboard is in your favor, the community will still find something to complain about. If the scoreboard is against you, the community can turn on you in a heartbeat. You have to have thick skin and fight the fights that need fighting, even if you know you're going to lose. Don't be a coward! If you want to finish what you started, here are some ideas…
67SEPTEMBER 2022
Seek to change the community
2. Quit trying to please everyone. It NEVER happens, even in ice cream sales!
Life is an echo. what you send out, comes back. what you sow, you reap. what you give, you get. what you see in others, exists in you. - zig ziglar
6. Feeder patterns are not trot lines! If your feeder pattern does not have the same school colors and mascot as the high school, fight like crazy to make that happen. Kids have a hard time not being Westerners, if they have been a Westerner since Pre-K! If the parents don't like the colors or mascot, tell them to go find colors & mascots they do like, MOVE THERE, and be glad they are gone, because they are cancers. Let them go pee in the next guys well water!
1. Quit whining about what you don't have! If your only way to justify a toxic culture is to lay the blame on what you don't have, you're pathetic and need to go work at Wal Mart, where they have everything! Find a way, make a way, or get out of the way, because YOU are the cancer!
68 SEPTEMBER 2022 Shorten your to-do list. As a full-service distributor, we're here to provide full laundry support including equipment, installation, parts, service,and more,so you focus on what matters most. No Waiting Equipment is ready to deliver. That's a win. Coach's Checklist: Schedule Practices Analyze Last Week's Game Order Gear Wash Uniforms Find a repair person Wait for Equipment Hire installation crew 3241 Towerwood Dr., Farmers Branch, TX 75234 603 E. Sam Houston Pky, South Pasadena, TX 77503 AD INDEX 2Words ..................................................... 57 Alliance Laundry Systems ........................ 67 ATAVUS IFC Balfour ..................................................... 22 BeOne ..................................................... IBC Big Game .................................................. 18 DFW Clinic ................................................ 56 Eccker Sports Group ................................... 6 Eteam Sponsor 1 Hellas Construction .................................. 18 Hometown Ticketing .................................. 7 Houston Texans/Texas Bowl .................. 17 Hudl .......................................................... BC Jostens ..................................................... 44 Max Preps 2 Riddell ...................................................... 31 Rogers Athletic ......................................... 52 Sign Champ .............................................. 31 Signing Day Sports ................................... 38 sportsYou ................................................. 13 Waterboy Graphics .................................... 9 I lift alone to stay in my zone I lift alone to postpone going home No gripes, no complaints, winners don't moan Pain, sweat, tears no one around to hear The only thing I hear is the words in my head, I live with no fear But in Comanche we hold up a spear Holding on to the winning traditions we hold dear To be the best There is no rest Put your strength and toughness to the test Comanche Indian PRIDE Get tough, work hard, and survive the ride Then the enemy will have no place to hide ALL SWEAT & NO REGRET poem By: Ethan Morin Comanche High school Roll Tribe!
• Install
• Professional
Eligibility Details: Sign a 3-year athletic department package to using a paywall for livestreaming access varsity home games for all sports equipped with Hudl Focus cameras and activate all Focus cameras within 30 days of receipt parents and community each week with the streaming schedule
• Commit
New and existing athletic department package customers are eligible for the Every Play, Earn $5K promotion, where schools have the opportunity to earn a minimum of $5,000 of livestreaming revenue in year 1. We offer an industry-leading 60/40 gross revenue share model, with 60% going back to your school.
•
• Livestream
Eligibility Details: Sign a 3-year athletic department package to using a paywall for livestreaming access home games for all sports equipped with Hudl Focus cameras and activate all Focus cameras within 30 days of receipt parents and community each week with the schedule
livestream • Money
• Money
•
• Professional
• Email
•
• Commit
• Commit
• Professional
• Email
New and existing athletic department package customers are eligible for the Every Play, Earn $5K promotion, where schools have the opportunity to earn a minimum of $5,000 of livestreaming revenue in year 1. We offer an industry-leading 60/40 gross revenue share model, with 60% going back to your school.
What It Brings: easy revenue stream established livestreaming destination quality livestream back to your school and existing athletic department package customers are eligible for the Every Play, Earn $5K promotion, where schools have the opportunity to earn a minimum of $5,000 of livestreaming revenue in year 1. We offer an industry-leading 60/40 gross revenue share model, with 60% going back to your school.
What It Brings: easy revenue stream established livestreaming destination quality back to your school
• An
Eligibility Details: Sign a 3-year athletic department package to using a paywall for livestreaming access varsity home games for all sports equipped with Hudl Focus cameras and activate all Focus cameras within 30 days receipt parents and community each week with the streaming schedule
• Install
What It Brings: easy revenue stream established livestreaming destination quality back to your school
livestream • Money
• An
• Livestream
• Install
• Simple,
• Simple,
New
70 SEPTEMBER 2022
• Email
• An
• Livestream varsity
• Simple,
of
streaming