41A BROADVIEW AVENUE PORT CREDIT
41A BROADVIEW AVENUE PORT CREDIT
A Modern Masterpiece Awaits
Welcome to a magnificent brand-new custom home with a spectacular open concept layout and 4,117 sqft. of living space in highly sought-after Port Credit. This property has been exquisitely designed with sensational touches throughout by renowned Montbeck Developments. It is rare to see the kind of attention to detail and elegant opulence exuded in every space as you walk through a completely new built that is uncompromising.
Customized for luxury and leisure living, this home is nestled in a lovely, family friendly neighbourhood surrounded by majestic mature trees, perennial gardens, and other multimillion dollar properties. It is close to top schools, University of Toronto, Port Credit and Clarkson Village, the Mississauga Golf and Country Club, parks, and just a few minutes' walk to the lake; after all, true luxury encompasses both the location and its surroundings.
We begin on the beautiful front grounds with a 2-vehicle stone interlocked driveway with full length built-in planters. Enter through a lovely full-glass front door onto a foyer with a built-in console entry table complemented by a millwork feature wall and full height mirror.
One of the first exceptional spaces is the living room and its striking floor to ceiling feature wall with an electric fireplace and built-in shelving. The wall-to-wall windows allow guests to enjoy the majestic backyard and expansive deck which can be accessed by a double sliding door walkout.
Open to the dining room and the kitchen as well as the upper and lower level staircases, the rest of the main level's space boasts a remarkable stylish look with a contemporary design complemented by gorgeous Herringbone white oak hardwood floors. The sprawling interiors, as well as the rest of this home, are designed to be sunlit sanctuaries emanating with natural light from expansive windows.
Some of the spacious 5 bedrooms and 4 baths include custom feature walls with stylish pendant lights and built-in speakers, while the primary bedroom features a 5-piece ensuite.
For your culinary realm, the chef's kitchen offers several high-end appliances and stunning floor to ceiling custom cabinetry.
There are few properties built combining the various aspects of luxury living with the cutting edge customization of this home. You are privy to tomorrow's design today.
41A BROADVIEW AVENUE // PORT CREDIT
8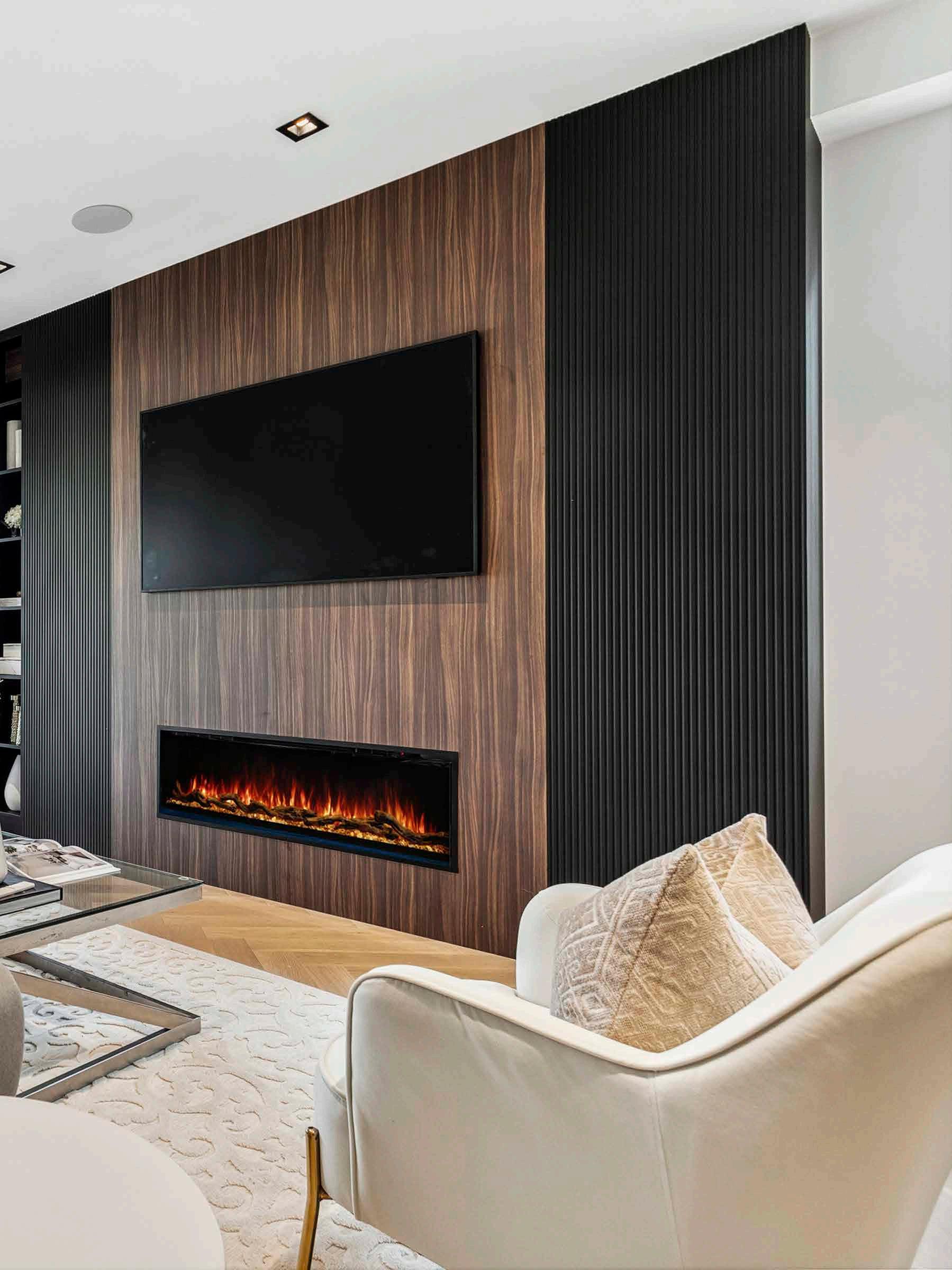 41A BROADVIEW AVENUE // PORT CREDIT 9
13
14
Distinguished Living
From the remarkable herringbone white oak hardwood floors throughout the home to the elegant custom millwork paneling on all 3 levels, these features were created to leave a lasting impression.
Together with a distinctive built-in entertainment space in the living room, dazzling accent walls on the main and upper levels, and flush mount vents, your guests will be treated to lavish comfort, accentuated by opulent design brushstrokes.
41A BROADVIEW AVENUE // PORT CREDIT
16
41A BROADVIEW AVENUE // PORT CREDIT 17
Culinary Delights
Details and size matter when you are taking care of your family's daily meals. The resplendent and vast contemporary kitchen is a work of art with its bright, full-height paneling of integrated luxury appliances contrasting against darker coloured, full-height paneling of the cabinetry.
Complemented by a marvelous centre island with a quartzite countertop that includes a double-tiered built-in wood wrap-around bar, and an expansive BLANCO sink with hanging faucet under pendant light fixtures. With all these features at your disposal, you are ensured to have the ultimate gathering place for cooking and hosting in style.
18
41A BROADVIEW AVENUE // PORT CREDIT
22
41A BROADVIEW AVENUE // PORT CREDIT 23
26
41A BROADVIEW AVENUE // PORT CREDIT 27
A Masterful Realm
Your rest sanctum has been exceptionally designed with a fabulous accent wall matching the colour of the window frames. The expansive windows fill the room with natural light where you can enjoy a charming desk area with built-in drawers.
Indulge getting ready for bed in a walk-in closet that features custom built-in cabinetry and shelving with soft touch closing. Indeed, your sumptuous haven after a long day.
28
41A BROADVIEW AVENUE // PORT CREDIT
Spa Splendour
Pamper yourself in a 5-piece ensuite featuring a built-in double Contrac sink vanity with quartz countertops, push latch cabinetry, soft closing drawers, electric ring light mirrors, built-in speakers, and Mapei heated floors. In addition, there is a floating deep soaker tub with expansive windows overlooking the backyard.
41A BROADVIEW AVENUE // PORT CREDIT
Exceptional Spaces
Living Well
Enjoy a fantastic entertainment experience on the lower level featuring a stunning family room with wall-to-wall cabinetry and heated floors, a wet bar with an expansive island and full height cabinetry, a spacious bedroom and 3-piece bath with heated floors, and above-grade windows.
41A BROADVIEW AVENUE // PORT CREDIT
Backyard Oasis
The backyard features professional landscaping with a delightfully raised and covered deck that blends seamlessly with the interior living and dining room space perfect for hosting get togethers. In addition, there are exterior pot lights, a stone interlock patio, and built-in garden beds.
We would be remiss not to mention the sophisticated smart home monitoring with exterior cameras throughout the property. The curated front yard also has a full view 1.5 vehicle garage.
This is a home that was built to provide your family with the state of the art luxury and convenience you deserve.
40
42
41A BROADVIEW AVENUE // PORT CREDIT 43
1267 MISSISSAUGA ROAD // MISSISSAUGA 47
48
Sales
647
peterphilip@ppreteam.com ppreteam.com
Peter Philip Papousek
Representative
891 2489