SPRING 2023
Standard SETTING the
Since 1975.
We continue to refine and improve the favorite foods you've come to love, and also to introduce delicious, exciting new chef-crafted meals that we can't wait to share with you!
Beef Burrito Bowl with Chipotle Ranch Dressing
Volume 32 | Number 2
NANCY KOHL President @TNGMadPres
Nancy
Post-pandemic times have been hard for everyone and serve as a reminder to us just how important our people are to the success of what we do. We are nothing without our team, and they deserve TLC. I am so proud to be a part of an organization that prioritizes care for our people.
Here are some programs we've implemented to recognize those who go above and beyond and ensure a continued positive culture:
Moments Matter is our corporate-wide initiative to embrace opportunities, both small and large, throughout the day to make a difference for those around us. We're so proud that we started a movement that has spread from town to town, showing our districts that we are more than food service – we are part of your community and truly care for those we serve.
TNG Cares recognizes, celebrates, and rewards hourly employees that exhibit extraordinary acts of care and concern, exemplary performance, and a proactive learning initiative.
TNG Charities helps those who've experienced hardships and traumatic events to ensure continued stewardship in our communities as well as support those in dire need. Additionally, we proudly sponsor scholarships and grants to support student growth.
TNG | LETTER FROM THE PRESIDENT The Nutrition Group | 580 Wendel Road, Suite 100, Irwin, PA 15642 | TheNutritionGroup.biz | 1.888.272.8106
from
THE NUTRITION GROUP TNG
Swatara Middle School staff at Central Dauphin School District celebrate their well-deserved Moments Matter award!
Notes
4 NUTRITION FOR LIFE!
Introducing our youngest customers to our cafeterias.
6
NATIONAL SCHOOL LUNCH WEEK
Check out how some of our cafeterias celebrated National School Lunch Week in the grooviest ways!
9 GIVING BACK to those who matter most in our communities!
STUDENT TASTE TESTING
Sampling new favorites to help introduce new and exciting options for the 2023/2024 School Year.
12
HOLIDAY CELEBRATIONS
Check out some of the exciting promotions and fun happenings for holidays and special events.
14
TNG GETS SOCIAL
Find out what's happening in a cafeteria near you!
16
THIS AND THAT
Highlighting daily happenings and fun experiences in our schools.
STUDENT
TASTE
TESTINGS
THENUTRITIONGROUP.BIZ 3
2023
Contents
Spring 10
TNG
Welcoming Our Youngest Customers!
There's so much for your youngest students to learn at the beginning of the school year, which can sometimes feel overwhelming. That's why we created Nutrition for Life, a free 2-day event to welcome first-year, full-time students to the cafeteria and make their lunch period exciting!
During this event, we assist our youngest customers through all the steps of participating in school lunch. Each meal is at no cost to the student. We have built fantastic partnerships with our vendors who donate time and resources.
The cafeteria staff welcomes children with warm, friendly smiles. We help them identify each of the food groups to build a balanced lunch tray filled with a variety of nutritious, delicious choices. Each day, students receive a small prize to acknowledge the great job they've done going through the serving line.
Nutrition for Life is designed to begin building a relationship with students at an early age that will last throughout their school years. By creating a comfort level early, we promote participation from the beginning.
4 TNG • NUTRITION INK
Pottsgrove School District Pottstown, PA
TNG | NUTRITION FOR LIFE
Hempfield School District Greensburg, PA
THENUTRITIONGROUP.BIZ 5 to each of our wonderful sponsors who kindly donated to the Nutrition for Life program which helps to educate our youngest students on the benefits of school nutrition. CHAMPION SPONSORS ADVOCATE SPONSORS Setting a higher standard. Perfect Product, Perfect Service, Treat People Right! Unlock your potential with Good Nutrition. Thank You Warren County School District Russell, PA Wayne Highlands School District Honesdale, PA Neshannock Township School District New Castle, PA Okaloosa County School District Fort Walton Beach, FL Noble Local School District Sarahsville, OH
OCTOBER 10-14, 2022
Learning is tough work—and kids need fuel if they're going to learn! That's why a healthy midday meal is crucial for school children. Since 1962, when President John F. Kennedy created National School Lunch Week (NSLW), this annual observance promotes the importance of a healthy school lunch in a child's life and the impact it has both in and out of the classroom.
Even though National School Lunch Week was declared in 1962, the National School Lunch Program dates back to 1946. Created to provide nutritious meals to children from low-income families who might not otherwise have access to a daily meal, NSLP ensures the health and well-being of all public school students, boosts academic performance by giving students the fuel they need to succeed, and closes the opportunity gap for children across the country. Today, the National School Lunch Program serves nearly 30 million children every school day. Not only does it reduce childhood hunger, but it also supports American agriculture.
6 TNG • NUTRITION INK TNG | NATIONAL SCHOOL LUNCH WEEK
LEARN MORE ABOUT THE INSPIRATION BEHIND NATIONAL SCHOOL LUNCH WEEK!
THENUTRITIONGROUP.BIZ 7
Mount Carmel Area School District Mt Carmel, PA
Hazleton Area School District
Montour School District Mckees Rocks, PA
Carroll County Public Schools Hillsville, VA
McKeesport Area School District McKeesport, PA
ADVANCING THE OF OUR
Student Workers Future
Students in the 11th & 12th grades at Williamsport Area School District, intending to work after graduation, are able to gain experience while in high school. These students work all over the community and in our district.
York Learning Center's Deb Barrett and Pam Gurreri work tirelessly to provide students with nutritious, hand-crafted meals. Students and staff enjoy the food tremendously. As an added bonus, schoolto-work opportunities abound! Many student helpers support the smooth lunchtime operations for the 22 classrooms at YLC. Some students work on the serving line, some take lunches to the classroom for students who do not come to the cafeteria, and some work on clean up duty. Teamwork really does make the Dream work at YLC!
8 TNG • NUTRITION
INK
TNG | ADVANCING OUR STUDENT WORKERS
TNG Community Involvement. Collaboration. Collective Impact.
As a food service management company that provides meals to people of all ages, we take great pride in our mission: "Caring for People and Serving Great Food". We're invested in the communities we serve as well as our employees. We support those who've experienced hardships and traumatic events, and we proudly sponsor scholarships and grants to promote student growth.
To ensure continued stewardship, we're pleased to announce we've established TNG Charities. Our goal is to set examples of kindness and enthusiasm for students, faculty, and our employees, and to make a real difference in the communities we serve.
TNG Charities is a 501(c)(3) organization led by a dedicated and passionate volunteer board of directors and receives support from individuals and groups from across our community.
$1,000
A Student Grant from $5,000 up to
is available for TNG's student workers!
THENUTRITIONGROUP.BIZ 9
We're dedicated to giving back to those who matter most!
STUDENT TASTE TESTINGS
Student taste testings are one of our favorite methods to determine exciting new menu items to introduce in your school. This year, Southern Tioga, Phillipsburg-Osceola, Pottsgrove, Valley Grove and Hempfield in PA, Poland Local in OH, Oconee County and Beaufort County in SC, and Okaloosa County FL, played host to this event. Our own Chef Guy, Purchasing Director Lisa DalleTezze and our vendors and brokers teamed up to offer samples to students and find out their favorites.
Stay tuned to find out what foods make the grade next school year!
Montgomery Area School District Christiansburg, VA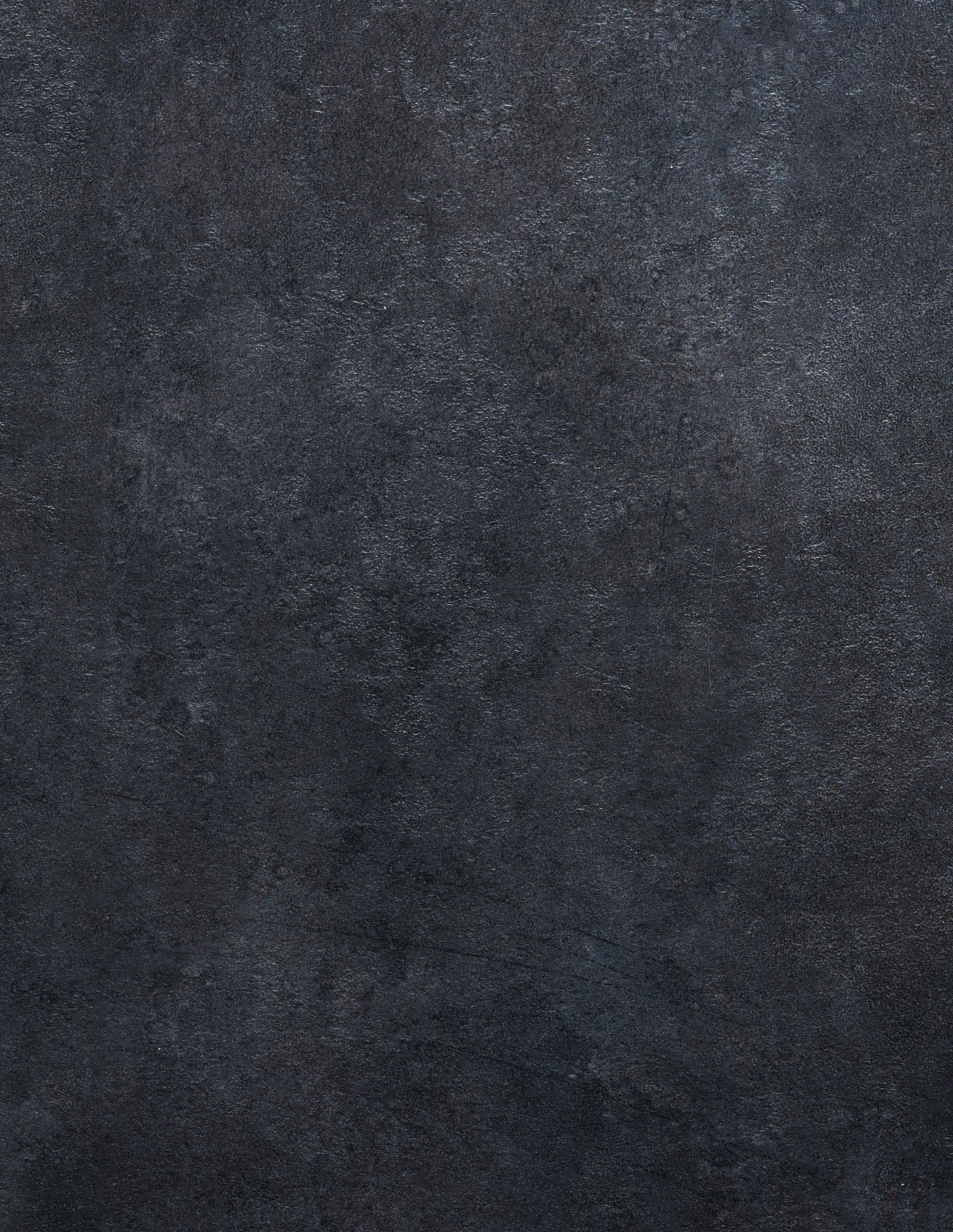 10 TNG • NUTRITION INK TNG | STUDENT TASTE TESTING
Philipsburg-Osceola Area School District Philipsburg, PA
Southern Tioga School District Blossburg, PA
Here's some of the new items students sampled:
Beef Ribs
Dumplings
Guacamole
Waffles
Muffins
Cheese Sauce
Low sodium Ranch, and Pizza & Marinara Sauces
Pizza Crust
Plant-based items including beef crumbles, prime griller, pasta sauce and queso
THENUTRITIONGROUP.BIZ 11
School District of Oconee Walhalla, SC
Hempfield Area School District Greensburg, PA
"It's so important that our students have a say in what they eat everyday."
- Chef Guy Quang
12 TNG • NUTRITION INK
Austin Area School District Austin, PA
East Penn School District Emmaus, PA
Galeton Area School District Galeton, PA
Mount Pleasant Area School District Mount Pleasant, PA
Mahoning County Career and Technical Center Canfield, OH
THENUTRITIONGROUP.BIZ 13 Celebrations HOLIDAY
Bethesda Lutheran Services Meadville, PA
Northern Cambria School District Northern Cambria, PA South Allegheny School District McKeesport, PA
Williams Valley School District Tower City, PA
Conneaut School District Linesville, PA
SOCIAL MEDIA
We are excited to share all of the great happenings in our school cafeterias! Sneak a peek here and view various events, delectable foods, and fun memories that we create for students! Each district has its very own social media accounts on either Facebook, Twitter or Instagram. Want to see more? Follow The Nutrition Group on social media for the latest events in your schools!
@auroraschools_tng
AURORA CITY SD
Chipotle Burrito Bar at the High School today! Come join us for lunch! #ahs #tng
@beaufortcountysc
BEAUFORT COUNTY SD
Smiling faces & full bellies! #tngfeedskids
@tng_lisbon
LISBON SD
Mrs. Kalinay's class at Lisbon doing an excellent job with fruit and veggies prep!! Love working with these kids! #TNG
SUMMERFIELD SCHOOLS
The ladies had some assistance with serving our harvest feast at lunch today! Thank you Scott!
@TLowermoreland
LOWER MORELAND TOWNSHIP SD
Farm to fork lunch at Lower Moreland High School today! Baked chicken thighs, scalloped potatoes and fresh green beans. meal! #farmtofork
appreciate EVERYTHING you do for us in the Cafeteria Department!!!
SOCIAL MEDIA | #WEARETNG
@TheNutritionGroup TNG_Corporate @TheNutritionGroup
Board Appreciation
Box
14 TNG • NUTRITION INK
@tng_summerfield NORTHERN CAMBRIA SD NCSD
Charcuterie
Snack!! We
Enjoy! @cperronetng
@MCCTCcafeteria_tng
MAHONING COUNTY CTC
It's a Mardi Gras Lunch in the MCCTC Cafeteria #schoollunch #schoolcafeteria #mardigras #neworleans #tngfeedskids #mcctccafeteria
@TNG_WestA
WEST ALLEGHENY SD
Thank you Cambro and Trimark for creating West Allegheny's new breakfast cart.
@tng_middletown120
MIDDLETOWN SD
Meet Deb! Deb has been with us for nearly 20 years and is ready to get these kiddos fed! #finkelememtary #tngfeedskids #itssnowing
@tng_pennsbury
PENNSBURY SD
Who doesn't LOVE fresh fruits & veggies?! Each school offers a wide, colorful variety #tngfeedskids
@TngMountCarmel
MOUNT CARMEL SD
We'd be happy to help you celebrate your child's birthday! Classroom party order forms are available on the Mt. Carmel Elementary website.
@union_tng
UNION AREA SD
Nothing like some hot chili on a freezing cold day! New menu item! Happy Friday Everyone!!!!!
@tng_brookfield
BROOKFIELD LOCAL SD
Pasta in meat sauce is a favorite menu item for our elementary students!
@tngwesternreserve_
WESTERN RESERVE LOCAL SD
Happy New Year! Join us for Breakfast January 9th-January 31st and enter to win a prize! Winners will be announced February 1st, good luck!
@tng_streetsboro
STREETSBORO SD
Valentine's Day donuts available at Streetsboro High School snack window today.
THENUTRITIONGROUP.BIZ 15
Hazleton Area School District created DIY Heart-Shaped Pizza Kits that were available for purchase to provide a great family dinner for Valentine's Day!
What's On Your Tray?
Saint Joseph School
In York, PA, students learn the correlation between what is offered on the serving line and how to choose each component to build a healthy, balanced meal.
TNG | THIS AND THAT
fun finds across our
16 TNG • NUTRITION INK
sharing
schools!
Lunches On-Site!
The carpentry students at Tri-County Career Center are provided a sack lunch from the cafeteria every day when they go to the worksite. Lunches are different each day and range from cold subs to meals they can heat in the microwave at the job site.
Carmel School District celebrating National Custodian Appreciation Day on October 2, 2022.
Kane Area School District sharing heart-healthy treats for Wellness Wednesdays!
THENUTRITIONGROUP.BIZ 17
Mount
MaST Community Charter School
TNG's DFN along with the Student Council created a Culinary Club for the MaST Schools. The kids are learning how to make quick pre/ post school bites, balanced breakfast ideas, and crafty dinners to impress their family and friends. At the end of the program there will be a cook off, may the best Chef win!
CRUNCH Heard 'Round the Commonwealth
Cheering on the Big Game with tasty treats!
Gladeville
Celebrating "Crunch Heard 'Round the Commonwealth" in Galax, VA!
TNG | THIS AND THAT 18 TNG • NUTRITION INK
Elementary School
Lower Moreland Township School District
PIZZA
national day
Mug on a Rug!
Southern Huntingdon School District
At the beginning of the year, the cafeteria was notified by the American Dairy Association that we won hot chocolate equipment for each elementary! We teamed up with this year's Mug on a Rug event to serve hot chocolate with a variety of toppings. Molly the Cow made a special appearance, much to the delight of students!
Smethport School District's 100 Days of School Celebration, the milestone of successfully completing 100 days of learning!
sharing fun finds across our schools!
THENUTRITIONGROUP.BIZ 19
View open positions now and apply online at TNGCareers.com, or simply scan this QR code to start your new journey. 580 Wendel Road | Suite 100 Irwin, PA 15642 888.272.8106 TheNutritionGroup.biz Join Our Team! NOW HIRING Food Service Positions