55 Alhambra Avenue, High ParkSEE OUR FEATURE LISTING ON PAGES 14+15
Tanya Sidorova Inwood Broker
of Record, B.Comm
Sales Representative Michael
211-2119 Lakeshore Blvd West Coming Soon to MLS 527 Windermere Avenue Coming Soon to MLS 85 Thomas Fisher Drive asantos.ca 157 Princess Anne Crescent asantos.ca 647.232.7317 ana@asantos.ca 416.575.7317 sara@asantos.ca *Represented Buyer #1 IN SALES BLOOR STREET WEST 2021 - 2016 #3 IN SALES COMPANY-WIDE 20212316 Bloor St W Toronto, ON M6S 1P2 I 416.441.2888 D: 647.232.7317 I www.asantos.ca I would like to thank Ana and Sara for an amazing house selling experience. It was finally time for me and my three sisters to sell our mother's home in Princess Anne Manor where the family had been since 1958. Our home was obviously a very special place to us and Ana recognized the huge potential even though it definitely needed some fixing up. She organized her trades to come in and spruce up the inside and clean up the outside so that prospective buyers could appreciate what an expansive property and comfortable home it really was. I let her tell me what was needed and she took care of all of the details. Ana even did some of the removal of old carpet herself! She staged the home beautifully and after five days on MLS we accepted offers. We received multiple competitive offers and sold that evening. We can't thank her and her team enough for a wonderful experience and wonderful result. I would highly recommend Ana and Sara to friends and family as well as any others who are selling or buying homes.
Harvey Kalles Real Estate Ltd., Brokerage 2316 Bloor Street West, Toronto, ON M6S 1P2 This is not intended to solicit buyers or sellers currently under contract. **Sold Subject to Probate *Represented Buyer Christensen Real Estate Group 416.441.2888 | christensengroup.ca Take Your Next Step Strategically Whether you're selling or buying, we deliver market insight and exceptional service. We put over 37 years of experience to work for you by designing a strategy to achieve your goals. Get in touch to start a conversation about your real estate needs. 74 Athol Avenue SOLD | The Queensway 37 Hartfield Road SOLD | Humber Valley Village** 1015-85 East Liberty Street SOLD | Liberty Village 12-850 Richmond Street West SOLD | Queen West 403-8 Dovercourt Road SOLD | Little Portugal 9 Folkes Street SOLD | Lambton/Baby Point 31 Alcorn Avenue SOLD | Summerhill 90 Pricefield Road SOLD | Rosedale* 12 Blackdown Crescent SOLD | Princess Margaret
3031 BLOOR STREET WEST | TORONTO, ON | M8X 1C5 You have great Real Estate. Shouldn't you have a great Real Estate sales rep? JoanneGludish.com joanne@joannegludish.comc: 416.817.3747 o: 416.231.3000 CERTIFIED SENIORS REAL ESTATE SPECIALIST Joanne Gludish SALES REPRESENTATIVE Royal LePage Real Estate Services Ltd., Brokerage PROVEN STRATEGIES THAT WORK TO GET YOUR HOME SOLD Home Staging Consultation • Custom Floorplans • Professional Photography and Virtual Tour • Thorough Top-to-Bottom Cleaning • Professional Marketing • Focused In-Depth Advertising • Royal LePage Website • Individual Property Website • Weekly Feedback & Continous Communication • Around the Clock Service PRINCESS ANNE MANOR Add some personal touch and this unusually spacious 4+1 bedroom bungalow checks all the boxes! Located in a terrific neighborhood with lots of natural light, ample living space and access to Schools, Shopping, Parks, Recreation and Hwy 401/427. RICHMOND GARDENS SOLD RICHMOND GARDENS SOLD MYSTIC POINTE LEASED LITTLE PORTUGAL Rare 1 bedroom+ den corner unit in a great building. Stunning south & east views of the skyline & lake. This unit provides great living space with tons of natural light and features: built-in custom bedroom closet, 1 car parking, nest thermostat, smart lighting. GLEN AGAR A place to call home! Spacious and lovingly maintained 3 bedroom bungalow in prime neighbourhood. Basement features a large recreation room and laundry room with ample storage and separate entrance. Gardener's dream come true with large backyard space and separate garden shed for storage. CALL ME FOR A COMPLIMENTARY, CONFIDENTIAL HOME EVALUATION - 416-817-3747
NUTAN BROWN ENERGY, COMMITMENT, RESULTS. " " TESTIMONIAL I was looking to relocate from Belleville to Etobicoke. As I was not familiar with the area, Nutan suggested I drive around some of the neighbourhoods I was considering. This was the beginning of a wonderful experience to find the perfect rental property in the area I wanted to be. Working with Nutan was amazing and made my search much easier as she was the liaison with the owners agent. Therefore, providing the information I needed and answers to my questions regarding the unit, as well as, the neighbourhood. She was calm, observant and extremely helpful with her input to assist me with my final decision. Nutan is a kind and caring person and was truly a pleasure to work with. Thank you Nutan. Warm Regards, Dale Boyd 8 Long Branch Avenue Gorgeous, Newly Renovated Top To Bottom Apartment In Prime Long Branch. Stone Throw Location From The Lake. High End, Designers Finishes Throughout. Kitchen With Plenty Of Cabinets, Quartz Counters, Stainless Steel Appliances. Pot Lights Throughout. Ensuite Laundry. Balcony Overlooking The Lake. Walking Distance To Shops, Restaurants, Humber College, Lake, Parks, Public Transit & Go Station. Don't Miss the Opportunity To Live In This Great House By The Lake! Visit my website for more information about this listing.
ISSUE 09 • 2022 PRESIDENT James BAKER CREATIVEjames@thnmedia.comDIRECTOR Jason STACEY ADVERTISINGjason@thnmedia.comSALES Marianne KENNEDY CREATIVEmarianne@thnmedia.comPRODUCTION Dereck ADDIE WEBdereck@thnmedia.comDESIGN Bryce LYNAS ADMINISTRATIONbryce@thnmedia.com Diana LYNAS PRINTINGdiana@thnmedia.com Dollco Curb Appeal Magazine is published monthly and delivered to homes in Etobicoke by Canada Post, agreement #41362062. THN Media 2187 Dunwin Drive Mississauga, ON, Canada L5L 1X2 Office 905 278 1111 curbappealmagazine.caDISCLAIMER: Every effort has been made to publish this magazine as accurately as possible; however errors and omissions can occur. THN Media, their employees, agents, representatives and vendors are not liable for any damages relating to errors or omissions in the editorials or advertising which may appear herein except where a specific charge has been made. In such cases THN Media shall have limited liability only to the charge for such advertising or editorials. facebook.com/curbappealmagazine instagram.com/curbappealmagazine16 GRILLED PEACHES, TOMATO BURRATA&SALAD 6
647.717.0278TheodoreBabiak** 416.605.2621KristoferLawson* 416.554.6903IwanyshynAnna 647.783.2040CoghlanJamie* 416.400.4485StephanieMartin* 647.868.4165KataokaMariko* 647.588.5132GalassoMikayla* 50 Palisades For Sale • Swansea 94 Woodside Avenue For Lease • High Park 21 Nelson Street #LPH12 For Sale • Waterfront 165 Geoffrey Street For Sale • Roncesvalles 77 Roncesvalles Avenue For Lease • Roncesvalles 75 Samba Drive For Sale • Humbermede 14 Dacre Crescent For Sale • Swansea 232 High Park - Garden Suite High Park 57 Vine Avenue #301 For Lease • Junction 47 Worthington Crescent Coming Soon • Swansea Islington 302 Garden Avenue For Lease • Roncesvalles • West Toronto Real Estate Specialists • Babiak Team Real Estate Brokerage Ltd. 355 Jane St, Toronto ON M6S 3Z3 Not intended to solicit parties under agency agreement. **Broker *Sales Representative. + Based on 2021 TRREB MLS dollar volume of sales and units sold. Please contact us to arrange a private viewing or to book a babiakteam.comconsultation.416.717.8853 LEASEDSOLD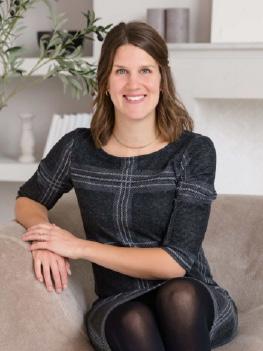 RECOGNIZED AGENTS WHO ALWAYS WORK IN THE BEST INTEREST OF THEIR CLIENTS buyselltoronto.com Not intended to solicit buyers or sellers currently under a Brokerage. Joe Battle Sales Representative 416 270 9274 Leslie Battle Sales Representative 416 451 2190 Royal LePage Real Estate Services Ltd., Brokerage "Thank you for all your dedication and efforts on our behalf. Your honesty, professionalism and work ethic is outstanding and much appreciated. You shine like a beacon of integrity in an industry that is sometimes judged somewhat unscrupulous. Thanks again!!" - Joe, Seller (71 Botfield) OUR COMPREHENSIVE LISTING SERVICES ARE SECOND TO NONE! Strategic, personalized marketing plans * Room editing plans * Tasteful, detailed staging Professional photography * Virtual tours * Floor plans * Aerial drone photography Extensive hard copy or digital feature booklets * Print and digital media advertising * Multi website exposure Mass email blasts * Ultimate social media exposure * Neighbourhood marketing cards COMING SOON! KINGSWAY PENTHOUSE AT 935 ROYAL YORK ROAD - SPECTACULAR!!! A 1700 sq ft+ designer showpiece with bright airy spaces and beautiful finishes throughout. Wrap around views. 2+1 Beds. 2 New baths. Open living and dining, hardwoods and a gas fireplace. Floor to ceiling windows for gorgeous sunset views. 9 ft ceilings. Office / 3rd bedroom space. Chefs kitchen. 2 Parking. 2 Lockers. Gorgeous rooftop terrace with downtown views just steps away. One minute to the subway. She is an absolute beauty! LEASEDRONCESVALLES158-38HowardPark SOLDNORSEMAN HEIGHTS 80 Eagle Road SOLD ETOBICOKE 31 Lorraine Gardens SOLD ETOBICOKE 5 Woodvalley Drive
MORE PHOTOS~DETAILS~VIRTUAL TOURS ONLINE • CALL FOR OPEN HOUSE SCHEDULESMORE PHOTOS ~ DETAILS ~ VIRTUAL TOURS ONLINE • CALL FOR PERSONAL VIEWING *Suzanne Hamilton c 416.540.0297 Barbara Kirby c 416.723.7633 416.236.1871 *Royal LePage Real Estate Services Ltd., Brokerage EXPERIENCE THE DIFFERENCE The Art Of Real Estate Team ~ REALTOR® ~ Christine Simpson c 416.271.6900* 2021 TOP 1% CANADA 'The Masters' ~ 2 Bdrm Country Club Lifestyle THE HEART OF 'LIBERTY VILLAGE' FEATURE HOME ~ 18 Marquis Avenue ~ 'The Kingsway' ~ 4 Bedroom ~ 3 1/2 Bath ~ Manicured City Garden Steps To Lambton Kingsway Park With Multiple Amenities ~ Coveted School District ~ Wonderful Community Spirit! 'THE KINGSWAY' 'Markland Wood' SOLD 2 Penthouse Opportunities Just Steps To 'High Park' 20 Gothic Avenue ~ Both With Parking & Spectacular Views (A) 2 Bdrm ~ 2 Bath + Den + Terrace & Balcony • (B) 2 Bdrm ~ 2 Bath ~ Large Terrace 'South Exposure' Across From High Park B B A We Can Help You With A Successful Strategy For Buying Or Selling. CALL NOW... We'll Get You Moving In The Right Direction!
P r i n c e s s A n n e M a n o r S O L D ! 6 Te t te n h a l l R o a d P r i n c e s s A n n e M a n o r F O R S A L E 7 5 R ave n s b o u r n e C r e s . T h i n k i n g o f S e l l i n g ? C a l l U s To d ay ! Find out firsthand why we are the #1 TEAM* in all of Etobicoke** since 2013 (out of 64,832 realtors) 4 1 6 - 5 6 2 - 5 6 5 6
TEAM TH A PAR TT *Based on 'All Agents Totals Combined For Sold Properties' total listed and sold units, in Etobicoke from 2013 to May 2022, as reported by independent research company R E Stats Inc **Etobicoke is the area bounded by Steeles Ave W on the North, Humber River on the East, Lake Ontario on the South and Highway 427 on the West NOT INTENDED TO SOLICIT BUYERS OR SELLERS CURRENTLY UNDER CONTRACT WITH A BROKERAGE M O N I CA T H A PA R Sales Representative D i re c t : 4 1 6 - 5 6 2 - 5 6 5 6 m o n i c a @ t h a p a rt e a m . c a w w w. t h a p a rt e a m . c a R I CA R D O P E I XOTO Sales Representative D i re c t : 4 1 6 3 1 9 6 4 5 0 r i c a rd o @ t h a p a rt e a m . c a w w w. t h a p a rt e a m . c a INDEPENDENTLY OWNED & OPERATED Living, Breathing What We Sell Monica's marketing is absolutely brilliant, everything she did with her team knocked it out of the park. From the assistance with moving, packing, loading, unloading and staging, which was absolutely breathtaking! We love Monica and Team Thapar! We would use them again but hopefully our new home will be our forever home. Premier Doug Ford and Karla Ford 6 Tettenhall Road August 23, 2022 " " HHHHH
Tristan Stephen REPRESENTATIVESALES DzulynskyMotria FOUNDER | SALES REPRESENTATIVE motria@themotriagroup.com themotriagroup.com 416.236.1241INC., BROKERAGE INDEPENDENTLY OWNED + OPERATED Alex Mnich CLIENT SERVICES + MARKETING MANAGER Christina Lai REPRESENTATIVESALES 8 Glenellen Drive West • $2,498,000 Prime Sunnylea! State of the art custom addition/complete renovation by Rusand Homes. This 3 plus 1 bedroom 4 bath home is turn key and located on one of the larger lots on the street. Meticulous attention to detail. Excellent open concept floor plan. Kitchen/family room area with gas fireplace and stone feature wall and walk-out to fully landscaped back gardens. Formal living room with gas fireplace and cast stone mantle. Great primary suite with 5 piece ensuite. Excellent, bright lower level with 8' ceilings. Fabulous landscaping. Steps to Sunnylea Junior school, ECI, Bishop Allen, parks, subway. Wonderful community! This home is extremely well located. You can walk everywhere including the restaurants and shops of Kingsway Village, subway, Sunnylea Park, Reid Manor Park, Parklawn Park, tennis courts, community centre. Walk across Mimico Creek to Royal York to get to top local high schools. So close to highways and great shopping. Truly a great opportunity. CALL FOR MORE INFORMATION SUNNYLEAFORSALE 15 La Rose Avenue #816 $719,000 FORHUMBERHEIGHTSSALE 636 Runnymede Road Upper Floor / Main+Basement JUNCTIONFORLEASE 10 Wilgar Avenue LEASEDTHEKINGSWAY 33 Mill Cove FORTHEKINGSWAYLEASE
4684B Dundas Street West $2,995,000
Prime Edgehill Park location to build your dream forever home! 70' lot on a pretty tree-lined boulevard in one of Toronto's most celebrated neighbour hoods. Stroll past mansions to James Gardens & Humber River with its walk ing/cycling paths that take you past historic Old Mill Inn, to the lakefront & beyond. Humber Valley Public & Richview Collegiate school district, 15 minutes to airport, 20 minutes to financial/theatre districts & near some of Toronto's best golf! See more at www.4Westridge.com 1152 Islington Avenue $1,879,000
This is a gem & you need only step inside the front door to fall head over heels in love! Sun-filled contemporary beauty offering open concept main floor perfect for entertaining, glamorous kitchen/great room with high ceilings, chic glass railings, separate sitting room & walk-out to privacy of back deck & garden. To-die-for primary with luxury ensuite & dressing room, upper floor laundry. Lower level with high ceilings fit for teens or youngsters with rec room, gym, 2 extra bedrooms totalling 6! 160' lot set back from the street with private professionally landscaped front & back gardens. It's a happy home only 15 min. walk to subway! See more at www.4684BDundas.com
Over 35 Years of Success Selling Toronto TOP 0.25% in the City of Toronto Number of Sales & Sales Volume 2021** * Represented Buyer **MLS sales according to IMS Inc.
4 Westridge Road $2,350,000
This home is perfection & no car needed here! 10 minute walk to Islington subway, Sobey's grocers, food court, premiere steak houses, shops for all conveniences & services. Immaculate & superbly built 3 + 1 bedroom, 4 bath gem with all the bells & whistles. Open concept kitchen/family room, main floor powder room, primary bedroom with high ceilings, dressing room & ensuite bath with marble counters finished basement with separate entrance. Serene & beautifully private back garden with deck & gazebo. 15 minutes to financial/ theatre districts, airports! See more at www.1152Islington.com
KITCHENENTRANCE LIVING ROOM DINING ROOM LAUNDRYKITCHEN ROOM 416.769.3437 SALESBROKERREPRESENTATIVEOFRECORD
Prime Roncesvalles and High Park Home
OFFICE EXTERIOR FRONT
Absolutely spectacular renovated Edwardian home located in prime Roncesvalles and High park. This majestic 5 bedroom 2.5 storey gutted and renovated home is very welcoming! This home features all new hardwood floors throughout, new windows and doors, and spacious separate living room with a gas fireplace and built-ins. The gourmet kitchen features designer cabinets, calacatta marble counters and semi-island with a breakfast bar, luxury Liebherr & Miele appliances and a walk-out to a private patio and fabulous perennial garden. 2 car garage and rare lane driveway. The 2nd floor has a stunning brand new renovated main bath with separate shower and laundry room. The 3rd floor features 2 sun-filled bedrooms and a renovated 4 piece bath. 8 feet high underpinned basement with a family room and 3 piece bath. A fantastic desirable location! Bloor subway and UP express just steps away and a short walk to High Park, vibrant Roncesvalles shops and restaurants!15 minutes to the downtown core and airport! For more photos & details, visit our website at www.sidorovainwood.com
55 ALHAMBRA AVENUE
STEP SIX Drizzle with remaining oil over the salad. Sprinkle with a bit more salt and fresh ground pepper. Top with fresh mint, and serve.
DIRECTIONS STEP ONE Preheat bbq to 450 ° F
STEP TWO Prepare the peaches – wash and remove stem and pit. Pat dry and place on a tray and brush the cut sides of the peaches with 2 TBSP oil.
• Fresh
STEP THREE When the grill is preheated, grease the grill and place the peaches cut side down 2-4 minutes per side. We are just trying to get some good grill marks, and peaches should still be a bit firm and not mushy.
garnish INGREDIENTS
STEP FOUR Remove to platter and let cool completely. Meanwhile, place tomatoes on a large serving platter, and season with salt.
STEP FIVE When the peaches are cooled, add to the platter, and then add scoops of burrata and arrange randomly on the platter.
• Fresh
◆
Props
Peter
CHEF'S Prep Time: 20 minutes Serves: 4 (as a side dish)
RECIPEBURRATAPEACHES,GRILLEDTOMATO& • 4 peaches (skin on) pitted, quartered and then each quarter cut in half • 4 medium tomatoes, a variety of types sliced into bite-sized pieces • 250g burrata cheese • ¼ cup extra virgin olive oil, divided • ½ tsp
16
You should keep the lid of the BBQ closed between turns of the peaches. Resist the urge to turn too soon, as the flesh will stick to the grill.
Photo by Olson @peterolsonphoto by Emily Nolan @emily__jeanne salt ground pepper mint to
Recipe & Styling by Janette Mitchell @janettecooks janettecooks.com
THINKING OF SELLING? ferrier.ca | Office: 416.236.1871 | Direct: 416.319.4888 We have buyers looking in your neighbourhood! Call Today for a Complimentary Market Evaluation. Brand new suite in Canary Commons! Split floorplan 2 bedroom, 2 washroom condo at City Place. Steps to the Rogers Centre, ACC, restaurants along Front and Transit. Just Listed! Spacious 2 storey loft by the lake! Large one bedroom unit features 2 washrooms, den and balcony. Open concept bedroom with ample natural light. Parking and locker included. Building features indoor pool, gym, guest suites, BBQ, terrace steps to shops, parks and minutes walk to the restaurants along Marine Parade. Call for a private viewing. 180 Mill St. #553 South 8 Telegram Mews #636 155 Legion Rd. North #206 *Represented buyer in the transaction JUSTLISTED ROYAL LEPAGE REAL ESTATE SERVICES LTD., BROKERAGE INDEPENDENTLY OWNED & OPERATED SOLD! LEASED
18 Lauren Pettigrew Sales Representative Sydney Pettigrew Admi n/ C lient Care Robert D.BrokPettigrewer LUXURY HOMES & CONDOMINIUM SALES & LEASING RECREATIONAL/W ATERFRONT SALES – ES TAT E SALES RealLogisticsEstate www.FineTorontoRealEstate.com pettigrewofremax@gmail.com416.236.1241 P ETTI G REW' S PROPERTIES "An unrivaled history of success from vast experience & professionalism" RIVERSIDE *Represented the Buyer THORNCRESTSOLDVILLAGESOLDDOWNTOWN SOLD SOLD SOLD ST. ANDREW ON THE GREENRIVERSTONE SOLD SOLD SOLD Robert Pettigrew CEO • Broker Lauren Pettigrew Senior VP • Sales Representative RealLogisticsEstate lauren@thepettigrewgroup.com416.236.1241 www.FineTorontoRealEstate.com EDENBRIDGE/ JAMES ContemporaryGARDENSChic$3,295,000 A bespoke residence, renovated with luxury and style in mind. Ideally situated across from the historic Humber River Valley parklands, offering miles of trails for the outdoor enthusiast. This unique residence is professionally decorated in a high fashion style & offers 3,600 sq. ft of thoughtfully designed space. Walk-outs to both a backyard sanctuary and rooftop terrace bring the outdoors inside. A property in absolute move-in condition, where no expense was spared during the renovation and selection of finishes & fixtures! • 5 bedrooms + 5 bathrooms • Lot: 80' x 125' • Gourmet kitchen: Wolf gas range • Two gas fireplaces • Parking for 8 cars • Two outdoor living areas BY APPOINTMENT ONLY TEXT: T40561382 to 437-747-4663 for more information on this listing
FOR SALE FOR SALE 135 Colbeck Street Bloor West Village FOR SALE 425 Glenlake Avenue High Park FOR SALE 321 Indian Grove High Park 715 Lawrence Ave W Unit #23 Yorkdale Glen Park 1155 Bough Beeches Blvd PH5 Mississauga FOR SALE 541 Clendenan Avenue The Junction FOR SALE 55 Alhambra Avenue High Park FOR FSALE OR SALE 118 Gothic Avenue High Park FOR MORE DETAILS & PHOTOS OF OUR FEATURED LISTINGS 12 High Park Blvd High Park 488 Armadale Avenue Bloor West Village FOR SALE 2 Old Mill Drive Unit GPH3 Old Mill FOR SALE : s i d o r o v a i n w o o d . c o m : info@sidorovainwood.com TANYA SIDOROVA Sales Representative MICHAEL INWOOD Broker of Record, B.Comm. 2020 & 2021 @sidorovainwoodteam Call Us Today for a FREE Home Evaluation at 416-769-3437 #1 Team in Bloor West Village, Swansea, High Park, The Junction, Roncesvalles, Baby Point & Old Mill for 2018 2021* #1 Team at RE/MAX Professionals Kingsway Branch for 2018 2021 R E / M A X P R O F E S S I O N A L S S I D O R O V A I N W O O D R E A L T Y I N C . BROKERAGE INDEPENDENTLY OWNED AND OPERATED. *NOT INTENDED TO SOLICIT BUYERS AND SELLERS CURRENTLY UNDER CONTRACT WITH A BROKER *The number one team for total sales and total volume in W1/W2 on the Toronto Real Estate Board, including all exclusive listings. Numbers sourced from the TRREB units sold January 1st, 2018 - December 31st, 2021. COMING SOONFOR SALE
KINGSWAY 23A WALFORD
Spacious 5 bedroom home on a family-friendly court.  Formal living and dining, renovated kitchen, primary bedroom with 3 piece ensuite bathroom. Ground level family room, large rear patio, mature gardens.
CUL-DE-SAC
Immaculate
ALMOST 1/3 ACRE IN LORNE PARK 880 CHIPPENHAM DRIVE Beautifully updated 4+1 bedroom family home on a quiet cul-de-sac. Excellent school district. Dream backyard with pool, cabana, and more. Direct access to greenspace.
COURTYARDS OF CONCORDE 18 CONCORDE PLACE #304 Bright 1,100sqft 2 bedroom split floorplan suite.  Sunroom, rare ensuite laundry room, new broadloom, and a primary bedroom with 2 double closets and 4-piece ensuite bathroom. 1 parking and locker.
LUXURY AT SOUTHAMPTON 1 RIPLEY AVENUE #709 Fully renovated custom designed 2+1 bedroom with 1,251sqft of living space. 9ft ceilings, hardwood, entertainer's kitchen, open concept living/dining with gas fireplace. Spectacular amenities, storage locker, 2 side-by-side parking.
BACKS ONTO JEFFERSON PARK 68 JAFFA DRIVE Very spacious 4+1 bedroom, 3.5 bathroom family home with an in-ground pool. Reno'd main with hardwood floors, chef's kitchen, open-concept principal rooms, and laundry.  Close to Professor's Lake.
HUMBER HEIGHTS 41 LEGGETT AVENUE 3+1 bedroom 2 storey home with stunning southfacing yard.  Fully reno'd open main level, upper floor with 4 piece reno'd bath.  Lower provides 2nd kitchen, bedroom, rec room, 3 piece bathroom. Walk to Humber Creek.
CUSTOM BUILD IN THE ROAD 4+1 bedroom beauty is on a tranquil street near LKS. Incomparable millwork, soaring ceilings, strip hardwood floors. Gracious and transitional open main rooms. Primary bedroom suite with 5pc ensuite bath. Rear walk-outs to raised rear deck and lower covered patio. Radiant heated floors on lower.
PRINCESS ANNE MANOR 4 WINTERBOURNE COURT
1 Willingdon Boulevard, Suite 1, 2nd floor Toronto, ON M8X 1B9 See the floorplan & virtual tours for these and more homes at www.paulnusca.com PAUL NUSCA REAL ES TA TE TEAM Paul Nusca Real Estate@PaulNuscaTeam FULL SERVICE MARKETING | PROFESSIONAL PHOTOGRAPHY | HOME STAGING | VIRTUAL TOURS | DIGITAL FLOOR PLANS | 24/7 PERSONAL SUPPORT PAUL NUSCA - BROKER P: 416.294.1877 C: 416.618.8326 www.paulnusca.com paul@paulnusca.com © 2021 BHH Affiliates, LLC. An independently owned and operated franchisee of BHH Affiliates, LLC. Trademarks owned by Columbia Insurance Company. Used under license. FEATURED PROPERTIES STEPS TO THE KINGSWAY AND SUBWAY 893 ROYAL YORK ROAD Light-infused 3+1 bedroom with open main, contemporary kitchen, family room with rear walk-out to a tiered deck and patio. Widened right-of-way drive and a detached garage.  Sunnylea school district. TURNKEY IN ALDERWOOD 60 WOODBURY ROAD Perfect for a starter home or downsizers. Charming 1.5 storey with newly renovated kitchen, updated lower bathroom. Large primary bedroom in loft. Natural light inside, Muskoka-like yard outside.
This