OURGROWINGFUTURE A TEXAS AGRICULTURAL SCIENCE EDUCATION MAGAZINEFALL2022
THERE CAN'T BE A GAME WON WITHOUT A GAME PLAN See what Texas FFA students have to say at mytexasffa.org
Professional Development Conference4 Gowing Our Furture: A Texas Agricultural Education Magazine 614 East 12th Street Austin, Texas 78701 Editor512-472-3128/Layout Designer / Content Director Ashley ShotCoverToriAssistantDunkerleyEditorRosserPhotobyNextLevel Images 3212 Managing Your Career as an Ag Educator and Advisor 36 10202814 SUMMARY What Are Your Work Ethic Principles?16 Vega FFA Designs and Builds New Lone Star Degree Arches for The State Association 24 A Note From Your Past President34 Texas Young Farmers Updates46 Connecting With Students Through Trendy Social Media Outlets Texas FFA Members Leave Service Footprint After Annual Convention in Fort Worth 44 Career Success in Agriculture Education 2022 Hall of Fame Inductees Texas FFA Welcomes Mike Rowe Texas FFA Members Embrace Growth Through Development Building The Beginning of Our Happy TexasEndingFFA Alumni and Supporters Updates 48 Jump At Your Opportunity40
The term career success is frequently used within agri cultural science education. The concept revolves arou nd how we measure achievement in our professional life. It is a subjective term. But couldn't we say the same for ag education? Each stu dent's experience is subjective to the opportunities they take advantage of, establishing the foundation of what they will consider career success. While simultaneously providing them with skill-sets and tools to set them apart from their Ultimately,peers. one of the main goals of ag education is to help students identify what career success means to them and prepare for it. I believe the content included in these pages demonstrates just that. We hope you enjoy the Fall 2022 issue of Growing Our Future!
2
Ashley Dunkerley FROM THE EDITOR
iCEV and National FFA have partnered to produce the new Blue & Gold Experience lesson series. Launching 2022, the new series will replace the Blue & Gold Basics, one of iCEV's most popular video playlists. The content for the series will showcase diverse experiences from FFA members across the nation. Through engaging video presentations and interactive learning opportunities, students will learn about the organization's opportunities and how they can seek involvement at the chapter, state and national levels within their own fields of interest. In this series, the Blue & Gold Experience lesson will present the various opportunities available within the National FFA Organization, including:
We are happy to be collaborating with iCEV for the new Blue and Gold Experience series... Working with iCEV to showcase the rich history of FFA, along with advisors and members from across the country was an easy choice and we are certain that many stakeholders will benefit from the project."
on icevonline.com AVAILABLE 2022
BLUE & GOLD EXPERIENCE LESSON SERIES
3
LEADERSHIP DEVELOPMENT EVENTS CAREER DEVELOPMENT EVENTS SUPERVISED AGRICULTURAL EXPERIENCE AMBRA TENNERY National FFA Associate Director of Educational Programs
TEACHEROPPORTUNITIESLEARNINGFORMEMBERS
the number of workshop participants on Mon day, with nearly 1,300 preregistered. These topics included welding certifications, painting ag mechanics projects, blacksmithing, lea therworking, chapter conducting, and many more. We also held our annual Texas Parks and Wildlife hunter and boater education cer tifications, floral certification, and pesticide workshops. Our area coordinators met with ATAT, Texas FFA, and Foundation staff representatives to discuss the upcoming year and collaboration efforts. In addition, the annual scholarship fundraisers were held, including the fun run, golf tournament, and the new flo ral design competition.
4
PIENIAZEKRAYBY: TEACHERSAGRICULTURE TEXASOFASSOCIATION DIRECTOREXECUTIVE
CONFERENCEDEVELOPMENTPROFESSIONAL
The 2022 Agriculture Teacher Association Conference held in Cor pus Christi, Texas, this past July was a success, with a record number of conference registrations at 2,530. The conferen ce was the product of hard work by many in dividuals and made possible by the support of our many sponsors, in cluding our title sponsor CEV Multimedia. We kicked off Sunday with the move-in of exhibitors. This year we were excited to welcome 97 exhibitors covering 210 10x10 booths. We appreciate the atten dance of returning exhi bitors. The day ended with our annual board of directors meeting at the Omni. We were excited about
PROVIDED
Wednesday opened with workshops stretching throughout the day, along with the annual VATAT Credit Union mee ting. Thursday continued with more workshops. One hundred in-person workshops were held between the two days. Additionally, several workshops were recor ded on-site and placed
"ONCE VERIFIED, WE SHOULD HAVE MORE THAN 2,400 MEMBERS OF THE AGRICULTURE TEACHERS ASSOCIATION OF TEXAS THIS YEAR."
Tuesday's schedule in cluded our opening general session, hosted by 2021-2022 ATAT President Traylor Lenz. We recognized our retirees, our tenure awards of 45, 40, 35, and 30-year membership, and we awarded Steve Forsy the with our Agriculture Education Hero Award and Rex Isom with the ATAT Champion Award. The session concluded with worlds of wisdom shared by our keynote speaker, Dr. Gary Moo re. He shared that the struggles we are seeing are not new but only coming at teachers in a di fferent form. After the session, area meetings were held, and our partners from the various state livestock shows were invited to share updates regar ding their events. The day concluded with ATAT board members hosting a new teacher reception at the Omni with over 120 in degreewayssions,metcommitteeTexasThroughoutattendance.theweek,FFAprogrammingmeetingstodiscussrulerevitravelplans,andtomakeitemslikecheckrunmore efficiently.
This year is estimated to mark another record membership for our association. Once verified, we should have more than 2,400 members of the Agriculture Tea chers Association of Texas this year. Agricultural education plays a vital role in our school systems, and we are excited that our teachers are involved in promoting the future of our country.
VITAL ROLE IN OUR SCHOOL SYSTEMS, AND WE ARE EXCITED THAT OUR TEACHERS ARE INVOLVED IN PROMOTING THE FUTURE OF OUR COUNTRY." on the conference website. There are cur rently 29 workshops available online for teachers to review and use throughout the year. The week's highlight came Thursday eve ning with Family Night sponsored by Ag Workers Mutual Insurance. Over 1,900 meals were served, and a few hundred door prizes were given out. A cornhole tournament was held with over 30 teams competing. We recognized our Outstanding Teachers, Amanda Spacek as the Outstanding Young Teacher, Lily Pruitt West as the Outstanding Mid-Career Tea cher, and Liz Treptow as the Outstanding Experience Teacher. Our outgoing president, Traylor Lenz, was recognized, and our new officers were introduced, including Lynita Foster as incoming president, Troy Oliver as vice president, and Toby Long as secretary-treasurer.
"ONE SIGNIFICANT HIGHLIGHT OF THE EVENING WAS THE INDUCTION OF 54 FORMER AG TEACHERS INTO THE NEWLY FORMED ATAT AG TEACHER HALL OF FAME."
EDUCATION"AGRICULTURALPLAYS
A
One significant highlight of the evening was the induction of 54 former ag tea chers into the newly formed ATAT Ag Teacher Hall of Fame. Many had families in attendance to celebrate their awards and congratulate them. Individuals raised more than $57,000 to have these mem bers placed in the hall of fame. The evening ended with a live auction performed by the Texas Auctioneers Association as they auctioned off items to raise money for ATAT scholarships. The effort raised over $7,975. Riverstar Farms also committed another $10,000 to the fund. The week ended with our closing session hosted by our 2022-2023 ATAT President, Lynita Foster. We honored members of the association who earned 20 and 25-year tenure awards and heard from Scott Milder from Friends of Texas Public Schools. He shared the great things happening in our Texas schools and how important we are to our students and communities.
6
I N S U R A N C E Y O U C A N T R U S T F O R A L I F E T I M E I S I G N E D U P [ F O R C O V E R A G E ] N E A R L Y 2 4 Y E A R S A G O . I W A S A N E W L Y H I R E D A G T E A C H E R R I G H T O U T O F C O L L E G E A N D S I G N E D U P A T T H A T S U M M E R ' S A G T E A C H E R C O N F E R E N C E I R E M A I N A C U S T O M E R B E C A U S E O F A G W O R K E R S ' D E D I C A T I O N T O T H E I R C U S T O M E R S - R G R A V E S A G W O R K E R S C O M | 8 6 6 2 2 1 1 5 1 3 A U T O | H O M E | F A R M & R A N C H | & M O R E
There are so many reasons, but the students bring me back each year. Not only do I get to impact their lives, but they impact mine. I love the calls and texts from graduated students updating me on their successes and how they become active members of society.
WHY DO YOU BELIEVE THAT AG EDUCATION IS SO IMPORTANT? Ag education took me from being the quiet girl in the back of the classroom to the crazy ag teacher that wears countless hats. FFA and Ag Education has evolved into a program and curriculum that can mold to fit every student who walks through your door. It builds confidence, hard work, responsibility, and many other soft skills that other programs miss out on.
Well, if you haven't heard, I have become the crazy rabbit ag teacher of the Texas Panhandle. This is all due to one student begging to show a livestock project but didn't have the budget for a large animal. We took a trip up the road to find her first show rabbit. Needless to say, not only did she get to ex perience taking care of a livestock project, but that one rabbit turned into 30+ rabbits in the next couple of weeks, and now Canyon FFA has over 100+ rabbit projects each year. It's not about making stu dents fit your mold but molding the FFA to fit every student.
8
WHY DO YOU TEACH AG?
AG TEACHER SPOTLIGHT JENNIFER BARTON
CANYON HIGH SCHOOL TENURE: 9 YEARS
WHAT IS YOUR FAVORITE FFA MEMORY AS A TEACHER?
CONNECTINGWITHSTUDENTS
10 them to our Facebook and Instagram accounts. As COVID protocols started to take over our lives in 2020, I saw more and more reasons to inves tigate what TikTok had to offer. This social media platform was a whole new world, and I was ini tially very skeptical. However, in today's world, the good must be more visibly present than ever, even online. Why not create informative, respec tful, and fun videos to promote ag education, the FFA, and agriculture? These social media trends can also open the door to more in-depth conversations with your stu dents. At this year's state convention, our chap ter members came across numerous influencers featured in the exhibit hall. It provided a great opportunity for us to discuss topics such as, "Why do kids follow them? What do they convey to help with society, future generations, and positivity?" Since I started posting videos, I have tried to find ways to connect to the students through po pular and appropriate trends. I try to not only use my time to educate but show humility and In reality, social media influencers are the in dividuals our students look up to today. Often, these people tend to be young, trendsetters looking for the next best lighting for that perfect Whopicture.are these people our students and future generation is looking up Duringto? school, our stu dents look up to us as their teachers, but what about when they are not sitting in our classroom or on an FFA trip? In to day's world, we must stay ahead of the next big thing; find new ways to connect with them. In 2017 when Mrs. DeShazo and I started teaching together, we wanted to stand out. We strived to connect with our community, faculty, parents, and students, so we started making fun, ag ed videos and posting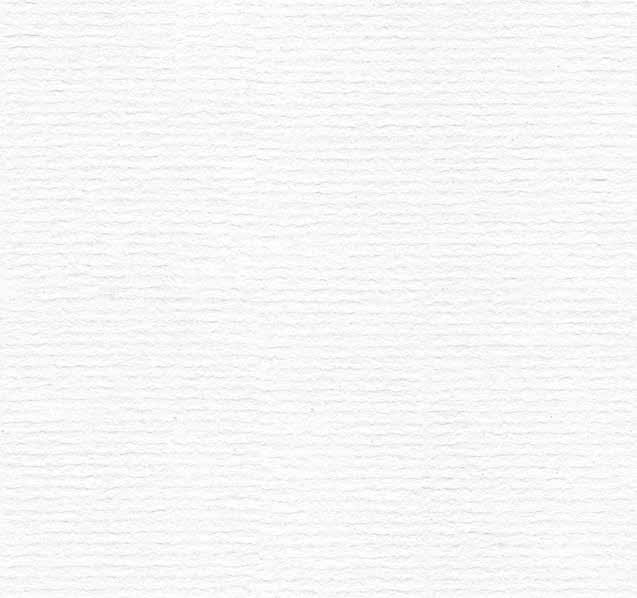 THROUGH TRENDY SOCIAL MEDIA OUTLETS BY: DAWSON SHANNON
BRIDGEPORT HIGH SCHOOL AGRICULTURE SCIENCE TEACHER
The mission we stand by is "be a leader, be the influencer you want your kids to see, provide kids with a good example, and then agriculture education will come Anyonenext." can follow me on TikTok or Ins tagram @dshannon2587 or my teaching partner @agteachismything.
AGRICULTURALAWARDSEDUCATION
"THE MISSION WE STAND BY IS 'BE A LEADER, BE THE INFLUENCER YOU WANT YOUR KIDS TO SEE, PROVIDE KIDS WITH A GOOD EXAMPLE, AND THEN EDUCATIONAGRICULTUREWILLCOMENEXT'." positivity. Creating content that will con nect to others on a personal level. Setting an example for our students to see, inside and outside the classroom, provides them with a better understanding of who I am as Sincewell.I began posting on Tiktok, students have told me I have inspired them. They will walk in and say, "Oh, I saw that on TikTok! That's fire, Mr. Shannon!" These kids are our future! Every student can be influenced at any moment on social media; why can it not be us? I want to keep our kids safe and help them be successful as young adults. If that means I must step out of my comfort zone to post a trendy TikTok, then I will! If I can provide a positive example, then I have accom plished an important lesson. I encourage you to step outside of your comfort zone and connect with our stu dents in a different setting. If we sit and wait for them to come to us, then we may never make an impact.
SPECIAL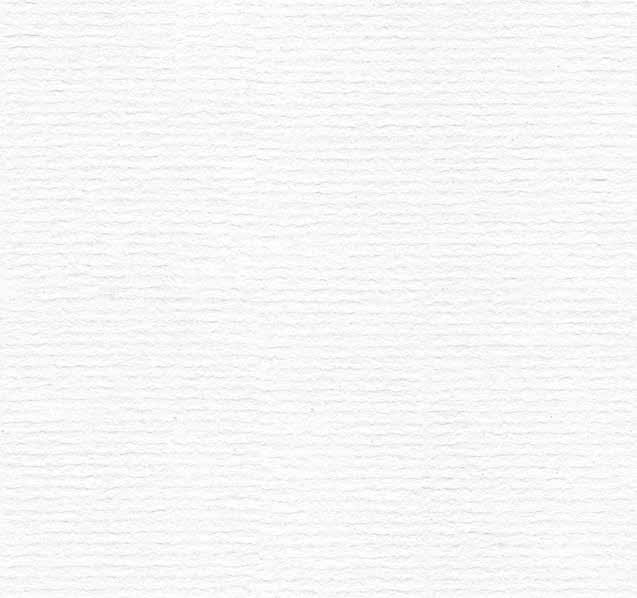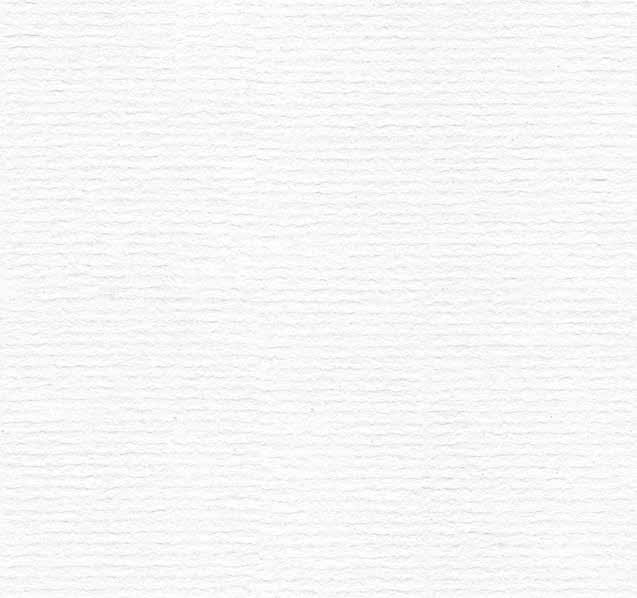 12 2022 INDUCTEESTheAgricultureTeachersAssociationofTexasHallofFameexiststorecognize and honor agricultural science teachers whose careers, achievements, and contributions stand exemplary. Inductees are known as well-rounded professionals that have proven their success with FFA activities, in the classroom, as well as community involvement. They have proven their desire to provide students with opportunities for premier leadership, personal growth and career success over a significant period of time. BRUCE ANDERSON BOBBY ANDREW DAVID ARNOLD DON BEENE TIMOTHY K. BOONE GARRY T. BOYD JOE RAY BURKETT RAY SULLIVAN CARSON KEN CAUTHEN JOSE "JOE" CORREA HAYNE DANIEL ERNIE ECKERT JOHN FORD CURTIS LYNN FUCHS DEAN FUCHS EDWARD GEYER W.W. BILL GREGORY S. CRAIG HARDIN WAYNE MCRAE HUNT ERWIN JANSZEN RONALD H. JOHNSON PIERCE KEY DONNIE KIKER JOE SIDNEY LONG RONNIE LUMPKINS DOUG MAREK RODNEY MARTINE GEORGE MCALLISTER BARNEY MCCLURE ROBERTMCCONATHY"BOBBY" LONNIE MESSER DALE MULKEY RONNIE PARTAIN DWAYNE PAVELOCK LARRY POE RAYMOND L. POLK OJ "CORKY" RAGLAND JACK ROWLAND BARBIE SCHMIDT MIKE SCHROEDER CLYDE SCHULTZE KEVIN SELLS RICHARD LEE SMITH GEORGE STEPHENSON DOUG TOWNSEND ALBERT USENER BUDDY WALLACE GERALD WALTERS RICHARD WATSON JOHN WEATHERS BUD WESTON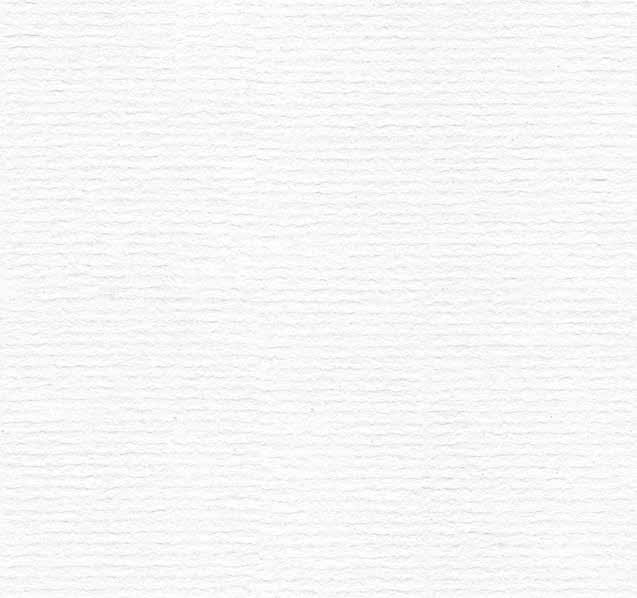 13 OUTSTANDINGAWARDSTEACHER LIZ TREPTOW EXPERIENCED TEACHER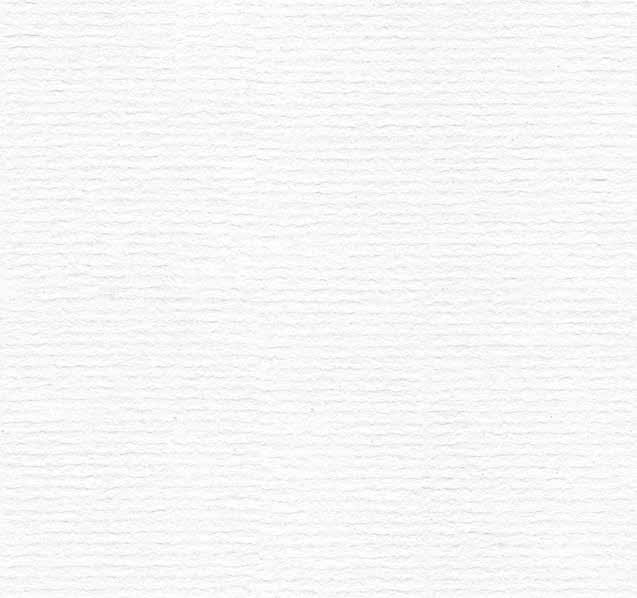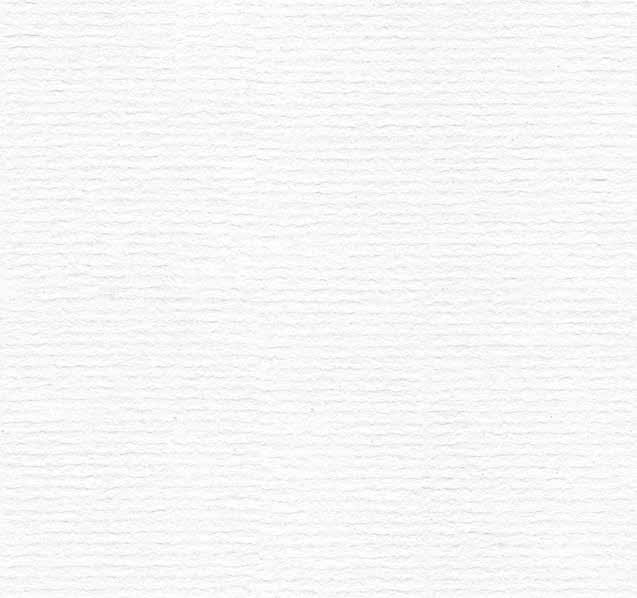 14
WELCOMESFFATEXAS ROWEMIKE
out an individual who shared some of the same core values that the organization hopes to instill in "Personally,members.Iam blown away by American agriculture," said Rowe. "I am grateful for it. And I am committed to hel ping more people get a better understanding of where their food comes from." He spoke highly of American agriculture and the National FFA Organization. His compassion and gratitude for the industry were evident during his time on stage. "That is why what you guys do is so important," said Rowe. "You are not just fans of agri-
The Texas FFA Association welcomed special guest Mike Rowe to the stage during the final session of the annual state convention this past July. "It's great to be back. I see the jackets are still the same - blue, corduroy, everybody is rocking it," said Rowe. "It's great. I love it!" Mike Rowe is an American tele vision host, narrator, executive producer, best-selling author, and the country's leading advocate for skilled labor. He's best known as the "dirtiest man on TV," a title he earned on the iconic TV series Dirty Jobs.
When the Texas FFA State Officers were tasked with selecting the special guests for the week of the convention, they said it was important that they seek
WALKERKLOEBY:CONTRIBUTIONS INTERNCONVENTIONFFATEXAS
"YOU ARE OUT THERE IN THE WORLD MAKING A CASE FOR THE BUSINESS OF FEEDING PEOPLE."
Agricultural science teachers across the nation show episodes of Dirty Jobs in their classrooms to highlight career opportunities within the agricultural industry to their students. "We have an obligation to help people better understand what it takes to do
"THERE ARE NO GOOD JOBS, THERE ARE NO BAD JOBS, THERE ARE NO CLEAN JOBS, AND THERE ARE NO DIRTY JOBS. IT IS ALL OPPORTUNITY, IT ALL TAKES EDUCATION, IT ALL TAKES SKILLS, AND IT IS ALL WAITING FOR YOU." culture, you are not just farmers or futu re farmers; your evangelist, you are out there in the world making a case for the business of feeding people."
15 what you guys do," said Rowe.
During the session, attendees listened to tales of Rowe's experiences as well as words of wisdom and knowledge. Rowe spoke of his time on Dirty Jobs and compared it to a box of chocolate, "you truly never knew what job you were going to "Thereget." are no good jobs, there are no bad jobs, there are no clean jobs, and there are no dirty jobs. It is all oppor tunity, it all takes education, it all takes skills, and it is all waiting for you," Rowe said. "Take your time, take the path that makes sense, and remember there is always time to change the road you are on if you don't like where it is taking you."
16
WORK
ALWAYS LEAVE THINGS BETTER THAN WE FOUND THEM. Ask yourself if you are finishing a pro ject, job, or meeting better than when you arrived. This can be a true self -assessment. Do you cause conflict, or do you help? Be the first one to show up and the last one to leave.
E very kid should be able to grow up in a farming or ranching community. In this environment, one can learn that work starts when the sun comes up and ends when the sun goes down. Work ethic is the principle that hard work is intrinsically virtuous or worthy of reward. A lesson that is engrained into the agricultural lifesty le. But how do we build upon that les son? How do we determine our work ethic principles? I believe that most of my work ethic developed by example from my father and Theregrandfather.werethree broad lessons that I always set as my standards: Do your best in everything, even when no one is looking. Always leave things better than we found them. Every job or task is everyone's res ponsibility. YOUR ETHIC PRINCIPLES?
DO YOUR BEST IN EVERYTHING, EVEN WHEN NO ONE IS LOOKING.
PRINCIPLES OF WORK ETHIC VARY FROM INDIVIDUAL TO INDIVIDUAL. WHAT ARE YOUR'S?
WHAT ARE
BY: DANIEL STANTON CAFE VENTURE COMPANY
"Be your own best boss" was a com mon statement from my father. He believed that when you do a job, you should do it to impress yourself, not to impress others. The best reward is when you can complete a project and know that you did everything possib le. It is always important to be your own toughest critic with high stan dards while not allowing those mea sures to be set by others. At the end of the day, this will enable us to go to bed knowing that 100% effort has been given in everything attempted.
17 "WE ALL CAN STRIVE TO GO TO BED TIRED AND WAKE UP EARLY WHILE ASKING OURSELVES, 'HOW CAN WE GET 1% BETTER EVERY DAY'."
MYSEITZ.NET • easy to use • detailed reporting • real time sales tracking • student management • update student app • accept credit/debit cards • cost/profit analysis • chapter selling site • d2d marketplace Supporting the FFA Community Since 1974! Introducing a new platform made for your fundraising success! For more information MYSEITZ.NET or call (888)390-4332 (4FFA)
EVERY JOB OR TASK IS EVERYONE'S RESPONSIBILITY. I believe that no job or task is below me, and I strive to set that example for others to follow. If a task needs doing, be willing to do it. Eliminate entitlement and self-pity as life is not fair and never will be. Life is what we make of it. We have a choice of attitude and effort. Never let anyone steal that from you. One of the greatest rewards is knowing that we have given 100% ef fort in everything we do. This starts by planning your work and working on your plan. By paying attention to de tails and accessing and reacting to si tuations. By always looking for oppor tunities to serve. By never growing tired of serving and doing the right Thething.principles of work ethic might vary from individual to individual. However, we all can strive to go to bed tired and wake up early while asking ourselves, "how can we get 1% better every day."

18 FALL 2022 STUDENT TEACHERS TO THE TEXAS AGRICULTURAL SCIENCE EDUC ATION FAMILY MCKINLEY BEGERT, FAREWLL HAYLEE BOYLE, BIRDVILLE TUCKER HOWELL, FORT ELLIOTT HANNAH SELL, IDALOU LAUREN TAGTMEYER, SUNRAY COLLEGIATE PAIGE WILLS, WHEELER WEST TEXAS A&M UNIVERSITY HUNTER BAGWELL, GRAND OAKS NATHALIE GARCIA, SPRING BRANCH JANESSAH GRAMAJO, TAYLOR-KATY ALLYSON HOLDER, INGRAM JACK JOHNSON, ONALASKA COURTNEY LEWIS, ORANGE GROVE DALTON QUINN, MAGNOLIA JACQUELINE SANCHEZ, TOMBALL MEMORIAL HARLEY STABLER, MADISONVILLE COURTNEY HERRERA, BELLVILLE OLIVIA WHITE, TOMBALL MEMORIAL SAM HOUSTON STATE UNIVERSITY MADISON BLOUNT, HAMILTON SAYDEE FINCH, STEPHENVILLE BRITTANY HOWE, SANTO ALEXANDRIA ENTRALGO, WEATHERFORD KENNA FERGUSON, STAMFORD CHRISTIAN FLOYD, UNION GROVE KATELYN GRANTHAM, BELLVILLE CHASE HAYMAN, FRIENDSWOOD KYLE HERNANDEZ, CLEBURNE KERRA JAMES, BEN BARBER CTA AUGUSTUS KASH, GLEN ROSE HANNAH KELSO, GODLEY ASHLEY KING, BRIDGEPORT TAYLOR SANDERS, ROYSE CITY CAMRYN TEMPLETON, EARLY PEYTON WOOD, DUBLIN TARLETON STATE UNIVERSITY SHELBY BRYSON, PEWITT JONI LEE, HARLETON JAYLEE HULLUM, BUFFALO PAULA WALLACE, WYLIE TEXAS A&M UNIVERSITY - COMMERCE MADELINE MCNEIL, CENTRAL HEIGHTS STEPHEN F. AUSTIN STATE UNIVERSITY VICTORIA URTEAGA, CHRISTOVAL ANGELO STATE UNIVERSITY
19
T20
PROFESSIONAL DEVELOPMENT FOR MEMBERS AT ANNUAL CONVENTION
EMBRACE GROWTH THROUGH DEVELOPMENT
BY: KYNLEE BRIGHT, WHITE OAK FFA WRITTEN AS A PART OF THE TEXAS FFA CONVNETION MEDIA PROGRAM
TEXAS FFA MEMBERS
White Oak FFA member Meredith Anderson at tended Jonassaint's workshop with her chapter and said they were able to learn concepts that they could share with their members in the up coming school year.
"A lesson I would like to share at my home chapter would be to stick to your beliefs and be open to listening to what others hold as important values," Mt. Enterprise FFA member Kyleigh
hroughout the 2022 Texas FFA Conven tion, members participated in leadership workshops facilitated by FFA alum ni, agricultural leaders, and motivational speakers to learn tangible skills that strengthen themselves and their chapters.
Leadership workshops are tools to focus on spe cific lessons, relevant issues, and professional development applicable to FFA members.
LEADERSHIP WORKSHOPS AMPLIFY
One of the workshops facilitated by past Na tional FFA Southern Region Vice President Ar tha Jonassaint focused on "Building Your Brand" through deep reflection of identity, goals and aspirations. Members were able to construct and share their brand with peers while gaining confidence.
"A central theme of this workshop is that 'it's not just a brand, but an experience,'" Jonassaint said. "By bringing this notion back to their chapters, students will be challenged to culti vate experiences for students and stakeholders alike that provide positive experiences."
"I THINK IMPORTANTIT'STO HAVE KIDS BRING LESSONS FROM THE WORKSHOPS BACK TO A CHAPTER BECAUSE A LOT OF OUR KIDS DON'T GET THE CHANCE TO COME TO CONVENTION." Long said. "The success of a chapter hin ges solely on its members to excel, and you must work together to achieve your goals." In addition to Jonassaint, Texas FFA hosted a record number of workshop facilita tors on various topics throughout the week. Specifically, a workshop led by Matt Rush discussed how to begin planting seeds of greatness as students encounter life changes, allowing them to take the critical les son back to their chapters.
"I think it's important to have kids bring les sons from the workshops back to a chapter because a lot of our kids don't get the chance to come to convention," Hooks FFA advisor Stephanie Loe said. "Many of the kids are new at the school and these lessons help teach them leadership skills and expectations going forward."
Additional workshops were facilitated by Baden Heisler and Quetta Woodall, Oklahoma Past State Officers; Annie Valicek and Ryan Williamson, Texas Past State Officers; Megan Gould, Washington Past State Offi cer; Donna Fuller, Career Coach; McKenna Bush and Roger Hall, Texas Farm Bureau; Griselda Spencer and Meredith Hartmann, VATAT Credit Union; Fanchon Stinger, Grit and Grace Nation.
Teach Ag Tips
Bob Kerrey said, "Kindness is the most powerful, least costly, and most underrated agent of human change."
As ag teachers, a lot of people watch our actions. While it may be impossible to please everyone all the time, taking steps to build positive relationships can help you succeed. Here are a few things I have learned:
Business Owners – There are people in your community who want to support the youth, but they shouldn't see you only when you want a donation. Invite them to chapter events, have your officers visit their business to simply tell them thank you, and invite them to visit the ag building to see what is going on. Shop local and be their customer. When you do need a donation, give them plenty of notice and don't assume because they donated before they can donate again.
Investing in relationships will not only help you succeed in your ag teaching career, but will bring you friends and joyous memories for years to come.
BUILDING RELATIONSHIPS BY: LYNITA FOSTER, MADISONVILLE
Fair Associations – This is a tremendous way to get to know people who care about agricultural education. Do your share of volunteer work for a cause which directly benefits the students you teach. In this role, help all students, not just members of your own chapter. Running a county fair takes work and investing your sweat and time alongside others will be noticed.
Parents – Parents are sending you the best kids they have. They want them to be successful. As a teacher, try to make sure opportunities are presented to all students, not just a select few. When decisions are made for who will be officers or team members, have a policy established ahead of time and stick to it. Communicate with the parents often, as they are trusting you with their most valuable resource.
Administration - Before sending us out into the world to become ag teachers, Dr. Herb Schumann gave us some parting advice; "Remember, your principal is your boss." Keeping your principal in the know is extremely important. They are your immediate supervisor. When you have a question, follow the chain of command. Invite your administrators to the ag building for lunch. Actively work at communicating with them daily. The ag department has a lot of moving parts between trips, finances, and materials required. If you help your principal do their job well, they will be more likely to do the same for you.
22 AgricultureTeachersAssociationofTexas
Family / Self – Time is an extremely limited resource. No matter how much you accomplish as an ag teacher, there is more that could be done. Consciously blocking out time for your family and yourself is a must. This is where we get rejuvenated and restored. These are the relationships that will last long after retirement.
Students – Most of us became teachers to postitivly influence young people. While I would like to say I inspired every student that came through my classroom, it would be untrue. There are some I couldn't seem to reach. I do hope however, that every student can say they were treated as a valued individual. We are in the business of building people. As your students see you making an effort in all your relationships, you are modeling a skill they will need throughout their lives.
County Agents / 4-H Leaders – FFA and 4-H have many of the same goals. Working in tandem with the Texas AgriLife Extension office in your community can help lighten everyone's load. Cooperate on checking projects and hauling to livestock shows, and utilize each other's strengths to help the students gain the best knowledge possible.
AG TEACHER SPOTLIGHT REBECCA BRUMMOND
I have continued teaching ag because I love edu cating my students about a topic I am passionate about, and I hope to share my passion with them!
I teach ag to enlighten students about the impor tance of agriculture in their life. At first, I went to college to be an extension agent, but when I was si tting in my college welding class with my roomma te, she told me she did not know how to weld. This surprised me, as she had been in the two-hour wel ding class in high school. I inquired about what she did learn from that class; her response was how to play cards. This saddened me since I had two great ag teachers, Dennis Pierce and Danny Reaves, who taught me to weld, fit and build projects in class. After this experience, I wanted to be another great ag teacher that students can learn from!
WHY DO YOU TEACH AG? WHY DO YOU BELIEVE THAT AG EDUCATION IS SO IMPORTANT?
23
I fully believe all students in Texas and the nation should have to take at least the principles of agri culture course, so they are not ignorant of the im portance of agriculture. Every human on this earth needs to know and understand that our food su pplies do not come from the grocery store. Too of ten, as I discuss the importance of agriculture in all my classes at the beginning of every year, I have students who have no idea that cows have to be pregnant to produce milk and that you do not need a rooster to get eggs from a hen. Teaching students about the importance of agriculture and why they need to defend their choice of being in an agricul ture class is essential. After all, where would we be without agriculture? Naked, Hungry, and Homeless!
KLEIN HIGH SCHOOL TENURE: 18 YEARS
The Texas FFA degree arches are a symbol of new beginnin gs and traditions of the past. But what happens if those traditions start to wear and break down with old age?
24
"Coming from a small town and an even smaller FFA chap ter, working on this project is a great honor and privilege because out of thousands of other great chapters in the state, we were chosen to build a part of Texas FFA history. We will always remember this experience and contribution to our amazing organization," the Vega FFA members said.
The team submitted a design for the arches to Texas FFA Executive Director Jennifer Jackson and after her approval began the fabrication during the summer.
"This project seemed simple in design. However, it is a huge accomplishment and honor to build for the Texas FFA Association," Carlson said. "Not only did we build it, but we and generations to come get to walk through it as well."
VEGA FFA DESIGNS AND BUILDS
The Lone Star degree, the highest degree a FFA mem ber can receive at the state level, is synonymous with the iconic gold chain and the ar ches where hands are shaken and recognition received on the convention stage.
The Vega FFA chapter, known for their strong agricultural mechanics skills, was approa ched to design and build two new arches for the association to utilize. Action was taken to revamp and strengthen the arches for years to come.
NEW LONE STAR DEGREE ARCHES FOR THE STATE ASSOCIATION
The previously utilized arches were built by Frio na FFA in the mid-1970s. A full circle moment occur red when research concluded that Osborn's uncle contributed to building the structures 50 years ago.
the group were to receive their Lone Star degrees at this year's convention.
At the conclusion of the 2021 Texas FFA Convention, the ceremony arches needed repla cement after many years of wear and tear.
Chapter members Emily Carl son, Madison Osborn, Luke Mason, Pablo Lopez and Bra den Lancaster contributed their time and skills to the construction and develop ment. Jay Newton, Vega FFA advisor, selected these stu dents to participate because
BY: JACIE PENNINGTON, BRYSON FFA WRITTEN AS A PART OF THE TEXAS FFA CONVNETION MEDIA PROGRAM
25 SUNDAYS AT 3:30pm ET ON Want to be on TV? Submit your video and photos for FFA Today by sending to ffatoday@rfdtv.com WATCH LIVE | STREAMING | ON DEMAND DOWNLOAD FOR FREE NOW! R PULLING FOR YOU PIERCE is here to equip the hardest working men, women, and students in ag. We appreciate you by always offering a storewide 10% discount. Use code 'FFA10' at check out. Whether you're in the market for winches, bale spikes, hydraulics, or controls PIERCE is here with a great price and unparalleled customer service. We look forward to serving you. 549 US Highway 287 S. Henrietta, Texas 940-538-5643www.piercearrowinc.com76365
BECKY MAASS ELGIN
26 AG TEACHER
WHAT IS YOUR FAVORITE FFA MEMORY AS A TEACHER?
I love sharing my passion for agriculture with stu dents and seeing their "light bulbs go off." Many students take an agriculture class to make a floral design or learn about dogs/cats in vet med, but their eyes are opened to the vast opportunities. They start understanding the world of agriculture and how important it is to sustain our future for ge nerations. It's exciting to help others learn to love the agricultural way of life. I also love that I am not confined to an office in doors; we get to go out to the greenhouse/gardens or learn how to doctor an animal, and this kind of hands-on learning reaches kids. And it makes my job fun! We try to find our "reason" God gives us talents and how we are to best use them, and I feel that I get to make a difference in people's lives since I am an ag teacher. I love seeing the positive impact, growth, and learning in these young people and seeing how I can be a light in their lives.
WHY DO YOU TEACH AG?
SPOTLIGHT
My favorite FFA memory has to be a combination of two instances; they occurred in the same year and involved one of the same students. That year, I had two seniors and two sophomores on my hor se judging team. One of the sophomores won the $10,000 first-place scholarship at the San Antonio Livestock Show out of over 600 students. Having her mom on the phone and in tears was a highlight! Later that season, this same team sat around the table at Joe's Crab Shack in Lubbock after the state contest, hashing about their scores. They had won the state horse judging title and would be heading to the national competition. HIGH SCHOOL TENURE: 18
YEARS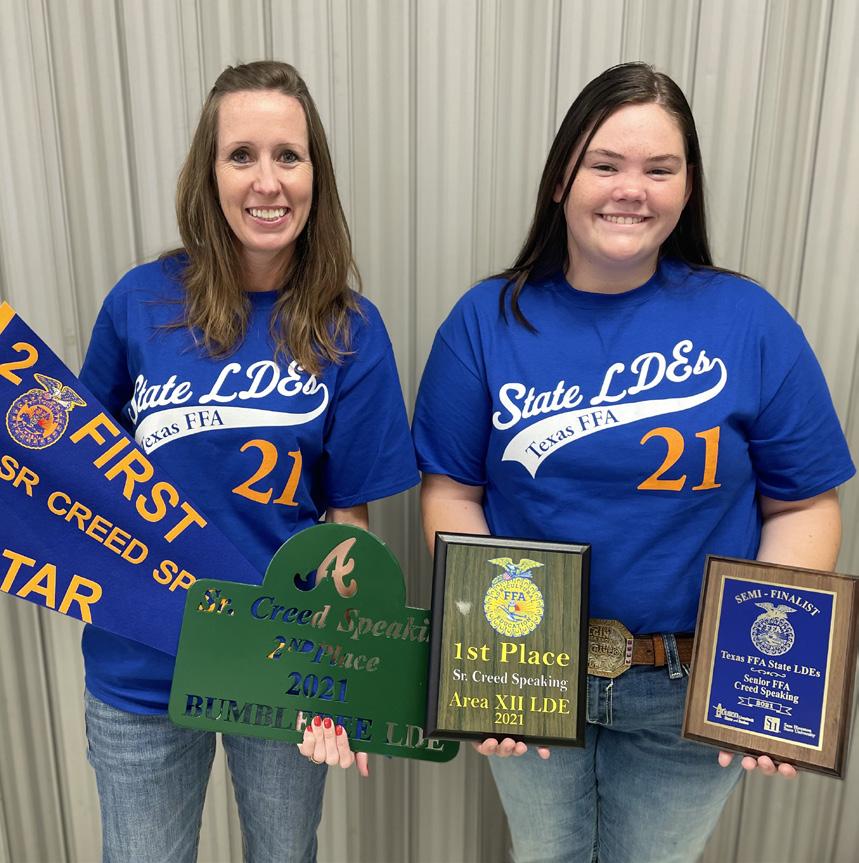 27 TEXAS FFA FUNDRAISING PARTNERS i n f o @ b l o o m f o r g o o d c o m b l o o m f o r g o o d c o m / f f a B L O O M I N ' F F A S O C K S 80% supports Texas FFA including the Texas FFA Foundation and ATAT TEXAS FFA TRAVEL & SAVINGS CARD i n h a n d o r o n l i n e s a l e s D I G I T A L D I S C O U N T S I N C L U D E : C A S H B A C K T R A V E L 4 0 0 , 0 0 0 N a t i o n w i d e D i g i t a l D i s c o u n t s 2 0 p a i r m i n | $ 7 . 7 5 p e r p a i r Catering Hotline 888-383-3246 cafeventure.com We Make Catering Easy! Any Food • Any Time • Any Place Need food?
BY: BRAELYN POINTER, SUDAN FFA WRITTEN AS A PART OF FFA CONVNETION MEDIA PROGRAM
LEAVE SERVICE FOOTPRINT AFTER ANNUAL CONVENTION IN FORT WORTH
T exas FFA members were living to serve as they participated in multiple community service initiatives hosted in conjunction with the 94th Annual Texas FFA State Convention this past AtJuly.the conclusion of the week, our host city of Fort Worth, Texas, saw more than 15 regional parks cleaned, service hours donated to the city's iconic Herd, and more than 900 Tarrant County children received school supplies.
Learn more about the initiatives below:
28
Texas FFA members collected and donated more than 900 backpacks full of school supplies for Tar rant County children. Chapters were encouraged to bring donations to benefit Community Partners of Tarrant County and Our Community Our Kids. The two charitable organizations strive to levera ge the strengths of community providers to meet the needs of local children, youth, and families.
"It is important to donate so that we can give back to those in need and support the city of Fort Worth that does so much for FFA members by hosting our convention," said Bailey Smith of Bri dgeland FFA. When members heard about the project, they were more than happy to donate to the cause.
Sudan FFA member Julian Azua says he is not only excited to help out students in need but ho pes he can take the stress off of teachers who often buy supplies for their students.
TEXAS FFA MEMBERS
STOCK THE BACKPACK COMMUNITY SERVICE INITIATIVE
THE TEXAS
29
The day following their election, the newly elected Texas FFA officers kicked off their year of service with a day of service! To give back to the convention host city of Fort Worth, they spent Saturday morning with Fort Worth Herd volun teering around the horse Thebarn.Old West comes to life before your eyes during the world's only twice-daily cattle dri ve presented by the Fort Worth Herd. Real Texas cowhands drive a herd of Texas longhor ns down East Exchan ge Avenue daily in the Stockyards National Historic District. The team helped with raking the horse walker path, oiling saddles and bridles, power-washing the fly blankets, skid steer, UTV, and helped muck chores, all in hopes of giving the drover team a break as they prepare for their twice -daily cattle drive.
"I am so thankful that I can help with this cause, and I hope I can change at least one person's life," Azua said. As the week wrapped up and supply collection ended, members of the Arlington FFA coordinated the delivery of the items to the recipients.
DAY OF SERVICE - HOSTED BY WEIMAR FFA
For years, the Weimar FFA has coordinated and hosted an annual "Day of Service" preceding the summer's state convention. This past July, the theme was "Keep Fort Worth Beautiful," as 1,200 members parti cipated in clean-up and landscaping opportunities at 15 different park locations across the city.
FORT WORTH HERD SERVICE DAY
I t's our honor to be your trusted technology partner since 2009.
31 WILL ROGERS MEMORIAL CENTER | DICKIES ARENA | FWSSR.COM Entry ApplicationsDeadlinesAvailableJuniorShows IMPORTANT YOUTH DATES jan. 13 feb.4 All Livestock, Jr. Ag Mechanics Projects & Jr. Ag Robotics Challenge Nov. 15 Calf Scramble, Texas M.A.D.E. & Heifer Superintendent's Beef Challenge Oct. 1 All Contests: Dairy, Floriculture, Goat, Horse, Meat, Range & Pasture Plant I.D. & Wildlife Dec. 1 Poultry, Pigeon & Rabbits, Equine I.Q. Contest Dec. 30 Jr. Ag Mechanics Jr. Dairy Cattle Jr. Ag Robotics Challenge Youth Poultry Jr. Heifers Jr. Wether Goats & Lambs 4-H & FFA Floriculture Contest Jr. Breeding Sheep Jr. Barrows Jr. Steers Jan. 14 Jan. 17 jan. 20 Jan. 21-22 Jan. 21-23 Jan.Feb.Feb.jan.jan.22-2327291-22-3 oct. 8, 2022 Jr. Shooting Sports Competition fwssr.com for more detailsNEW Texas FFA Supporters save up to 15% o BAR* at over 6,100 hotels in the U.S. Book today at wyndhamhotels.com and use Corporate Code 1000028580 or call 800-407-9832 and ask for the Texas FFA Supporters discounted rate *Subject to availability at participating hotels. Blackout dates and certain restrictions may apply. Discount for Texas FFA Supporters is 11-15% off our Best Available Rate (BAR) at Wyndham hotel family of brands. Savings are discounted from property's BAR excluding taxes, resorts/service fees, incidentals, gratuities, or additional per room, per night charges that may be imposed. BAR means best, non-qualified, unrestricted, publicly available rate on the Internet for the hotel with equivalent terms, date and accommodations requested. Rate is subject to cancellation or change at any time and void where prohibited by law. Cannot be combined with any other discounts, offers, group rates, or special promotions. Cancel 24 hours prior to 4PM day of arrival to avoid 1 night charge plus applicable tax. Reservations must be guaranteed with a valid credit card. © 2021 Wyndham Hotels & Resorts, Inc. All rights reserved. All hotels are independently owned and operated except certain hotels managed or owned by a subsidiary of Wyndham Hotels & Resorts, Inc. LA QUINTA INN & SUITES BY WYNDHAM SAN ANTONIO DOWNTOWN SAN ANTONIO, TX
32 BUILDING THE BEGINNING OF OUR HAPPY ENDING AGRICULTURE TEACHERS ASSOCIATION OF TEXAS
D
BY: LYNITA FOSTER PRESIDENT OF THE AGRICULTURE TEACHERS ASSOCIATION OF TEXAS AND MADISONVILLE HIGH SCHOOL AGRICULTURE SCIENCE TEACHER
"WE ARE WORKING TO BUILD RESULTS THAT WILL LAST WELL BEYOND OUR TIME IN THE CLASSROOM."
These lightbulb moments are sweet when students realize aren't just filling 55 minutes of 3rd period with nonsen se each day. If they embrace what is right in front of them, they will leave with tools that will help them build a success ful career, a key element to a happy and prosperous life.
Think for a moment of the benefits of having good employment. You can provide for your needs and your family, avoiding the stress of wondering how you will pay for life's Younecessities.feelthe satisfaction of being sel f-reliant and providing something of value to your employer. You learn to budget and be a steward of your resources.
o you sleep well the night befo re you meet your students for the first time in a new school year? If you do, I am slightly jealous. Me? I find it hard to calm the nerves, excitement, and jitters. I lie awake, wondering what character my classes will take. I review my plans in my mind, thinking of what first impression will best set the tone for an excellent school year. And ironically, in all this pondering about new beginnings, I think about the ending. By now, school is in full swing, and some blanks are filled in. We have met our classes, and in my case, my students have already figured out their ag teacher is more than a little bit crazy. But what about the ending? What will your students take from your influence that will improve their lives? I love the closing lines of the NAAE Ag Teacher's Creed. "My love for youth will spur me on to impart something from my life that will help make for each of my students a full and happy future." This is a major reason we are agricul tural educators "by choice and not by chance." We are working to build results that will last well beyond our time in the Oneclassroom.ofmy former students, Reagan, was blessed with the opportunity to re present Texas in the National Job Skills competition. As we completed what was probably her hundredth practice inter view, she suddenly got very serious and asked, "Ms. Foster, when I get into the real world and am trying to get a real job, will I do it like this contest?" The answer, of course, was an emphatic YES!
When your financial needs are met, you can afford pets, entertainment, travel, hobbies, and other things you Asenjoy.we are reminded in the FFA ope ning ceremony, we can better serve our country, community, church, etc., when we are financially independent. Equipping our students for career success is giving a gift they can open over and over. While the addition of industry certifications has not been without its challenges, it shows that our state government re cognizes the need for skilled employees and the invaluable role of Career and Te chnology Education programs in produ cing America's workforce.
33
In our current economy, we have all been greeted with "please be patient, we are short-staffed" situations. Accor ding to the U.S. Chamber of Commerce, we have over 10 million job openings in the U.S., but only 6 million people are seeking work. Cultivating traits that lead to successful employment benefits individual students and keeps vital goods and services available for all of us. What you are doing is building the be ginning of our happy ending. Even if it means an annual night of lost sleep, being an ag teacher is extraordinary. As we permit students to learn hands-on, operating SAEs, and to make business decisions, they will leave our class pre pared to serve the world.
TEXAS FARM BUREAU MIA SCHOLARSHIPSSTUDENTBALKOTEACHING Senior Agricultural Education students who will be student teaching in Spring 2023 are eligible to apply. Four scholarships valued at $1,500 will be awarded. Apply by Nov. 1 Scan the QR code or visit texasfarmbureau.org/scholarships for the details. Scholarship information for high school seniors will be available in late December.
34 A NOTE FROM YOUR PAST PRESIDENT AGRICULTURE TEACHERS ASSOCIATION OF TEXAS
I hope you had a great summer and were able to reflect and recharge for the school year. I hope you can adopt the things you learned at the summer conference and have them work for you. Personally, I thought the guest speakers and workshops were outstanding. As I look back at the past year, all I can think is, "what a year!" We un derwent many changes at our schools, the Texas FFA Association, and the Ag Teacher Association. Ultimately, I feel most of these have worked out for the best. Change is hard to accept sometimes, and I know I struggle with it. It is said "change is inevitable, growth is optional." With that, I believe we have Servinggrown.asyour
Ag Teacher's Association President this past year has been an honor. I have had a lot of help along the way, and I would like to show my appreciation. Terry Baize did a fantastic job leading us as the Texas FFA Board Chairman. Ashley Dunkerley was wonderful and understanding of my writing skills. Karen Jones was always there to have everything prepared and organized for meetings. Tori Rosser did great things with the conference, convention, and the mentor program. I would also like to thank the ATAT board for their work and support in helping us through all the changes. I do not want to forget my friends who were always there for advice and support this past year. My family kept me in line and took care of things at home while I was gone. My fellow officers were a great team which continues to have great perspectives for the organization. Our Executive Director, Ray Pieniazek, was a huge help and always there for advice and support. He continues to have a great vision for our associa Astion.we begin a new year, stay focu sed and positive. You can't go back and change the beginning, but you can start where you are and change the ending. If last year didn't go the way you planned, you have a new year to try something else to get re sults. Thomas Edison said, "I have not failed 10,000 times—I've successfully found 10,000 ways that will not Towork."you teachers just starting, I hope you will get into the mentor program. It is a great way to get support and BY: TRAYLOR LENZ PAST PRESIDENT OF THE AGRICULTURE TEACHERS ASSOCIATION OF TEXAS AND ANGLETON HIGH SCHOOL AGRICULTURE SCIENCE TEACHER
"I HOPE YOU CAN ADOPT THE THINGS YOU LEARNED AT THE SUMMER CONFERENCE AND HAVE THEM WORK FOR YOU."
GANDYINK.COM | 800-999-8137 CUSTOMIZED APPAREL & PROMOTIONAL PRODUCTS QUICK TURNAROUND S FREE ONLINE STORES GREAT CUSTOMER SERVIC E FREE ART From 2017
2017 VATAT President AN EXCERPT FROM A PAST AGRICULTURE TEACHERS ASSOCIATION OF TEXAS NEWSLETTER THE DOINGS AND HAPPENINGS IN YOUR 80ASSOCIATION THINKING YEARSPAST OF THE
FOR
BEEN A
AND
35
THE
"We, as agriculture teachers, whether we choose to be or not, are the example and role models for our students each day. Always remember you are being watched by your students. Make sure your actions promote stewardship and love of agriculture to help foster that same love for future generations."-ShaneCrafton,
TO SERVE AS PRESIDENT OF THE
IT HAS TRUE HONOR ATAT YEAR. I HOPE OF YOU REACHES GOALS YOURSELF YOUR STUDENTS." make your career choice much more manageable. Learning from others' mistakes, not your own, can speed up the learning curve. As you begin your legacy as a teacher, I hope you are full of goals and dreams. George Taylor, the former CEO of the PRCA said, "If your dreams don't scare you, they are not big enough." Good luck to each of you this year. It has been a true honor to serve as president of the ATAT this past year. I hope each of you reaches the goals for yourself and your students.
THIS PAST
EACH
You may have one or more of the following to report to: As the size of the school influences who might be your go-to person, it is important to know what authority each of the above has in relation to approvals and denials of activities, budgets, processes, etc. Some schools have department heads who approve items and pass them up the line, while some have principals who manage everything. It is important to find out the hierarchy in terms of who are the decision makers and responsible individuals you will work within your po sition as a teacher and advisor.
AGRICULTURE TEACHERS ASSOCIATION OF TEXAS
The role of an Agricultural Educator is unique as compared to other edu cators in your district. We would all agree that, by far, we have one of the most challenging positions in a school Idistrict.wasoften challenged by knowing who I needed to direct various questions to, who I needed to inform of work-related tasks (competitions, travel, etc.), or who I needed to see when for assistance on various topics.
Knowing who is the right person to ask budget-related questions may be a challenge. One of the first questions to ask is who controls the money you spend in your classroom. In my last district, the Assistant Superintendent for Curriculum and Instruction was also the district CTE leader, and her secretary was to whom I submitted my purchase requests to. If you are in a small school, it could be the principal's secretary or even the superin tendent's secretary. The key thing is to find out who manages your budget. The next financial person to know is who writes your checks for the FFA account. You may have a process that takes multiple days or weeks to have a check written. Find out fast, so you know the process and can plan accordingly.
WHOM DO I REPORT TO AND WHO IS MY DIRECT SUPERVISOR?
36
Reading your school's professional han dbook, administrative policies, student activity policies, and school board poli cies as they relate to your various roles will serve you well in being successful in your job. Most of these policies should be accessible online on your district's web site. Board policies include the answers to many of your questions. Each school
BY: RAY PIENIAZEK AGRICULTURE TEACHERS ASSOCIATION OF TEXAS EXECUTIVE DIRECTOR
"THE ROLE OF DISTRICT."OTHERISAGRICULTURALANEDUCATORUNIQUEASCOMPAREDTOEDUCATORSINYOUR • Superintendent • Head Principal • Associate Principal • Assistant Principal • TTES evaluator • CTE Director/Supervisor • CTE Department Head • Bookkeeper • Finance Department • Human Resources • Head Secretary
MANAGING YOUR CAREER AS AN AG EDUCATOR AND ADVISOR
KNOWLEDGE OF SCHOOL POLICIES
cide to move to another school district or retire, you have the correct ending date.
For example, if you are looking for how many extracurricular days a student may be out of school, you can search "extracurricular absence" in the search bar, and it will take you to the legal (state) and local (district) policies. In addition, knowledge of your school district's social media posting guidelines is important to understand and follow, and this information should be written in board or administrative policy.
Stipends can be paid out for extra days or extra duties (i.e., FFA and SAE activities, UIL), and you need to have a clear un derstanding of what you are required to do to earn the stipend. It may or may not be listed on a pay sheet or your contract. They may simply list your stipend as your extra days. Many districts provide a pay sheet at the beginning of the school year to verify what level of the district pay scale you are on and what your extra pay will be if you are to receive any. It is a good practice to always review and ask questions or gain clarification at the beginning of the year. Always keep a signed copy of your contract and your paysheet in a folder to verify what they are paying Also,you.
a quick reminder on getting out of contracts: You can get out of a contract without issues as long as you are 45 days out from the start of your school's first instructional day of the school year. If it's within the 45 days, the district can hold your certificate for a time period or until they find a suitable replacement.
KNOWING YOUR CONTRACT, STIPEND, DAYS TO COUNT, PAYSHEET?
Common questions that have come up a lot over the past three years are contrac ts, stipends, and what I am getting paid. I urge each of you to pay close attention to your contract and whether your length of contract is listed as months or days. Those words are very important to the calculation of your yearly pay and your monthly paycheck. If your contract is for more than 187 days, then your pay is calculated (in most cases) by figuring out your daily rate based on the yearly salary posted on your district's pay scale. You would simply multiply your extra days by the daily rate. Also, it is important to understand when your extra contract days can be accounted for in the contract year. I know many schools require you to work days in summer, but they may also allow you to document weekends and holidays throughout the school year. It is not a good practi ce to assume you can count weekends or holidays. It is best practice to make sure you have it in writing what days can count towards your extra days. Keeping a record of times, dates, and activities you were present at is a wise practice. It is also important to know when you must complete those days for contract fulfill ment. Many contracts start July 1, but not all of them. Know your start and end date for each year's contract so if you de "READING YOUR SCHOOL'S PROFESSIONAL SUCCESSFULSERVEVARIOUSASANDSTUDENTADMINISTRATIVEHANDBOOK,POLICIES,ACTIVITYPOLICIES,SCHOOLBOARDPOLICIESTHEYRELATETOYOURROLESWILLYOUWELLINBEINGINYOURJOB."
37 district's board policy is online and has a search function to find which policy mi ght address your question.
"I WISH YOU THE BEST AS THE SCHOOL YEAR KICKS OFF. PLEASE REACH OUT IF YOU HAVE QUESTIONS."
Empowering you with knowledge Committed to PROPER Use
When used responsibly, pesticides are a valuable tool to help protect food, businesses, homes and gardens from damage and to help control or eradicate disease-carrying pests. We developed a Proper U Use website as part of our commitment to promoting responsible use of pesticides, providing pest management professionals and consumers with information that helps ensure the proper use of our products. Scan the QR code or go to ProperUse.com to learn more.
39 PLANE TICKET PLANE TICKETFOR SOPHOMORES FOR SENIORS FOR JUNIORS FFATEXAS CONFERENCESEXCELLENCE 3OCTOBER-UNIVERSITYA&MTEXASWEST 17OCTOBER-UNIVERSITYSTATEMIDWESTERN 14NOVEMBER-UNIVERSITY-COMMERCEA&MTEXAS 6JANUARY-UNIVERSITYSTATEAUSTINF.STEPHEN 23JANUARY-UNIVERSITYA&MTEXAS TEXASFFA.ORGATFOUNDINFOMORE
A young employee once asked his manager, "What is the secret to suc cess?" The manager simply said, "Jump when your opportunity comes along." The employee asked, "How will I know it is my opportunity?" "You won't, just keep jumping," the manager said. It is estimated the average worker will have 12.4 jobs from ages 18 to 54. Whi le you have the prospects of having many jobs in a career, there will be common elements of career success and incredible career opportunities related to food and Whensustainability.itcomes to getting a job, keeping a job, and getting promoted in a job, here are a few tools to put in your tool belt for career success. WORK HARD. Be at work and ready to start on time. Put in the effort to make sure the job is done right, even if it means putting in a few extra hours. Be the type of employee who stands out because of their work ethic and productivity.
When asked what made him stand out as a world-renowned hockey player, Wayne Gretzky said, "Many players skate to where the puck is. I skate to where the "WHEN IT COMES TO GETTING A JOB, KEEPING A JOB, AND GETTING PROMOTED IN A JOB, HERE ARE A FEW TOOLS TO PUT IN YOUR TOOL BELT FOR CAREER SUCCESS."
TEXAS FFA FOUNDATION EXECUTIVE DIRECTOR
HAVE MENTORS. If you want to be the best, train with the best. Find people you know and trust; people who are recogni zed as subject matter experts; people with proven track records of performance, and gain support and knowledge from them. Mentors provide advice, wisdom, encou ragement, new skills, and institutional knowledge. Feedback and guidance from mentors can improve career success.
BE ETHICAL AND WITH INTEGRITY. Build your career brand with ethics and integri ty. Get along well with others in your or ganization. Be genuine and operate with empathy and encouragement. Be truthful and focused on the greater good of the or ganization. Make your personal brand and performance transparent and known for honesty with no "hidden agendas."
40 JUMP AT OPPORTUNITYYOUR TEXAS FFABY:FOUNDATIONAARONALEJANDRO
MAKE YOURSELF VALUABLE. Being a li fe-long learner helps to ensure your role with an organization will remain relevant. Look for ways to improve your skill sets, including your soft skill sets. Time mana gement, self-improvement, and leader ship development opportunities give you a competitive edge against those who may only be focused on the status quo.
HAVE GOALS. Get the job done, but also have goals that spur your imagination, goals that ignite your passion, and targets that keep you moving forward. Your goal could be as simple as learning a new skill, taking on a new assignment, or stepping into a new professional network.
In addition to working directly with far ms and ranches, many companies and businesses specialize in serving agri culture's accounting and record-kee ping needs. TRANSPORTATION According to the U.S. Bureau of Labor Statistics, employment in this field is projected to increase by 6 percent by 2026.
puck is going." What do we know about the world's food needs? By 2050 we will need to produce 60 – 70% more food to feed a world population of 9.3 billion than we have today. Unfortunately, there will not be 60 – 70% more land and natural resources to meet this need. We will need people employed, working in, and helping meet the sustainability of our communities. Needless to say, there will be great opportunities with careers connected to Agagriculture.jobopportunities
FARM WORKERS AND LABORERS
AG MECH AND TECHNOLOGY
go well beyond farming and ranching. Pursuing a career in agriculture can be rewarding and fulfilling while at the same time providing a brighter future for our world. Working with crops, animals, and natural resources that contribute to our worldwide food supply and sustainability can be challenging and Employmentrewarding.
The job outlook in this area has been continuously good for the past ten years, with job growth of 5 to 9 percent in the next ten years.
BOOKKEEPING, ACCOUNTING, AND AUDITING CLERKS
VETERINARIAN The USDA's One Health approach em"WE WILL NEED PEOPLE EMPLOYED, WORKING IN, AND HELPING MEET THE SUSTAINABILITY OF OUR COMMUNITIES. NEEDLESS TO SAY, THERE WILL BE GREAT OPPORTUNITIES WITH CAREERS CONNECTED TO AGRICULTURE."
HORTICULTURISTS
"WHEN YOU THINK ABOUT CAREER SUCCESS, THE FUTURE IS IN YOUR HANDS."
Improves food products and creates new ones by researching and experi menting with combinations of raw ingredients, food sources, and food pro cessing techniques.
FOOD SCIENCE
This group focuses their skills and ex perience on growing and selling hi ghly marketable fruits and vegetables, flowers, and decorative plants. Lands cape design and engineering can also be an incredible opportunity in expan ding urban environments.
In addition to planting and harvesting crops, other job opportunities will in clude related tasks such as installing irrigation systems, packing and loa ding harvested food onto trucks for shipment, and maintaining farm equipment. Routine animal care tasks in livestock operations, written records on animals, and keeping housing areas clean will all be valuable to production and sustainability.
41 phasizes the idea that the health of animals is inextricably connected to human and environmental health. This interdisciplinary approach encourages various industries, professions, and institutions to work together.
opportunities in agriculture are expected to grow as domestic and international food demands grow. Driving this growth is the complexity of agricultu ral technology and an expanding web of support industries. According to a Work Chron June 27, 2018 article, here are a few fields to consider in agriculture.
Communications professionals work in print and broadcast journalism, on the staff of magazines and newspapers, as press spokespeople, as public relations, advertising, and marketing executives, and as educators. Texas agricultural science education and FFA leadership development equip stu dents with career success skills. Our stu dents have more opportunities for pro fessional and personal development than
This is the management field of the agriculture industry. Some who work in agribusiness own or manage farms and ranches themselves; others work for separate businesses that exist to support farms and ranches.
COMMUNICATIONS
Contemporary packing operations are usually done with sophisticated packa ge processing equipment that takes skill and experience to operate.
MORE THAN
For us, banking is all about you. We're here to support your financial needs so you can live the life you've always wanted. southside.com/you
FOOD PACKERS AND PACKAGERS
© 2022 Southside Bank. All rights reserved. C0722P
AGRICULTURAL AND NATURAL RESOURCES
Founded in 1899, Tarleton State University began as a rural agricultural college. Today it has grown into a destination university for some of the brightest minds in the nation. As one of the largest non-land grant colleges of agriculture in the nation, Tarleton is currently home to more than 2,400 bachelor's and master's students, and we have an Animal and Natural Resource Sciences Ph.D. program on the horizon. Students learn to address global challenges through hands-on approaches and graduate equipped to help feed a growing world population, and educate future generations. Discover the College of Agriculture and Natural Resources at Tarleton. Discover success. tarleton.edu/coanr
AGRIBUSINESS MANAGEMENT
It's money.aboutnotthe
FIND US ON: 100 YEARS OF SUCCESS
SCHOLARSHIP43AGRICULTURETEACHERSASSOCIATIONOFTEXASRECIPIENTSZaneAllsupWilliamAndersonBaileyBargerTyleeJoBevelRyleeBlacksherTireyBowBrookeElkinsLukeElliottTyEsteppGuillermoFloresMackenzieFosterDiegoGarzaJayceeGrahamHunterHarlinCharityHarrisKylieHartleyJohnnieHiseSidneyHunterVictoriaJacksonBrockJonasKasonKnightAaronLaneTaylorLongAudreyLongoriaShelbiLovingBreannaMartinCaydenMathenyCadenMcCarleyDustinMeadowsGuillermoMedinaColeMertinkJonathanMiddletonKollierMillerArmandoMolinaKileyMorganHunterMorrisBrookeMyersSidneyOttoAlyssaPerryLaramiePieperJustinReavesLauraReavesTristynReedPaceRitzKyleeSaundersShannonSchulzLyndzeeSescoDavinSockwellLandonSouthernJamieeBrooks-StanleyCheyenneStrattonBradenStuttsTannaThielKobeThomasWyettThomasHazeTomascikElizabethVeraaElizabethWebbPakeWilliamsBradyWilson 2022 2022
CAREER SUCCESS IN AGRICULTURE
I n this profession, we talk a lot about what we should do for each other and what we can do for our students. I'd like to spend time focusing on our FFA advi sors. In ag education, we compare ourselves to others and focus on someone else's definition of success instead of focusing on what success might look like to ourselves. Unrealistic expectations often drive us, and I think this could be the blame for why so many leave our profession. Burnout is often a side effect of this job. It's no one's fault; this industry is full of motivated, hard-working, driven individuals. With so many opportunities available to our stu dents, it's only natural that we create the se expectations that we must do it all. What if we allowed ourselves to determi ne what success looks like? I'm not en couraging everyone to give up, prop their feet up, and do the bare minimum-I know most of us don't have that ability anyway. What I can encourage you to do is take a look at this list¹ and work towards accom plishing these traits in search of realizing true
You're positive You have high standards for yourself and those close to you
EDUCATION"IMAGINETHE
Happiness is just as contagious as negati vity and envision how much healthier we would be if we woke up most mornings excited to tackle the day. A study posted on the National Library of Wellness states that "happiness is a key factor in productivity, overall health, and career success." The article says unhappy people are more inclined than happy people to rely on pas
You're comfortable asking for help or You'redelegatingcapable of saying "no"
YouYou'resuccess.empatheticdon'tfeelthe
44 TEXAS FFABY:ASSOCIATIONJENNIFERJACKSON
TEXAS FFA ASSOCIATION EXECUTIVE DIRECTOR
You appreciate but don't seek praise
LEVEL OF SUCCESS WE COULD REACH AND ALL THE GOOD WE COULD DO FOR THOSE AROUND US BY FOCUSING ON OUR OWN HAPPINESS."
You no longer compare yourself to others
It's quite possibly the case that finding happiness personally will lead to increa sed productivity, the ability to do more with and for our loved ones, and give back to our communities meaningfully. Imagine what this cycle looks like in comparison to the burnout cycle that we are all abun dantly aware of. What would it look like to focus more on our blessing and less on those things that frustrate or upset us?
You have a plan and you can learn from and embrace failure
You continue to be excited to learn
need to apologize, explain, or respond to everything You no longer focus on your fears
You're HAPPY
Cited Sources sive social comparisons at both the group and individual levels. They suggested that unhappy participants responded more negatively to the information about evaluating themselves (e.g., "team failure") than did happy participants because their self -concepts were less stable, less clear, and less certain. In other studies, they repor ted that happy people perceived, inter preted, and subsequently thought about life events and their life circumstances in more positive ways than unhappy people.² During a professional development confe rence last year, a speaker challenged us to focus on ourselves to be happier in our
myself of often. You've all heard the age-old adage, "find a job you love and you'll never work a day in your life." I think this can be true for some, but I truly believe happiness hinges on the belief that the key to success might be a result of intentional self-reflection partne red with the ability to establish boundaries and intentionally focus on the things that matter to us as individuals. Imagine the level of success we could reach and all the good we could do for those around us by focusing on our own happiness.
WWW.SUPERIORTROPHIES.NET (281)689-5677 SUPERIOR TROPHIES & BUCKLES | HOUSTON, TX Your one-stop shop for custom trophies, buckles, and apparel.
In past articles, I have focused on the changes we face in our politics, eco nomy, and society. I think I will stay with that focus as we examine career Isuccess.believe that the agriculture community looks at this term differently than other industries. We have to because our career success is measured differently than success in other industries. If the farmer is not successful, someone's food source or primary input supply is interrupted. Agriculture is the base of the food pyramid. Success in the agriculture industry is often at the hand of challenges we have no control over. This summer has been a prime example as agriculture producers have faced weather challenges. In Texas, the challenge has been severe drought; however, in other states, producers have watched their crops and products wash away in floods. Many believe politics have also wreaked havoc on agriculture productivity and success. Continuing to exercise your right to participate in the political process by at least voting is of vital importance. I believe we would welcome anyone with a solid agricultural background to beco me actively involved at the local, state, or national level.
UPDATES
TEXAS YOUNG FARMERS
46
BY: SANDRA CHOATE, TEXAS YOUNG FARMERS EXECUTIVE SECRETARY
The Texas Young Farmers organization, much like the FFA, advocates for the agriculture industry in numerous ways. What the FFA does on the youth level, the Young Farmers strive to do on the adult level. We work to educate our commu nities and offer support to those around us, and we gather to learn and en courage each other to keep on keeping on. We invite you to join us on January 12-15, 2023, in Huntsville, Texas, as we gather to learn about the career success of agriculture organizations and entities. We will be touring some of the agricultu re programs managed by the Texas Criminal Justice System, exploring the history of Sam Houston, and hearing from Sam Houston State University students as they plan for their future agricultural career success.
TEXAS AUCTIONEERS ASSOCIATION & NATIONAL AUCTIONEERS ASSOCIATION PROUD TO BE 2022 GOLF TOURNAMENT SPONSOR! • Thank you to TAA and Tim Dietz, TAA Board of Director and Hudson Sisk, FFA Alumni, for their support of the 2022 VATAT Convention and new family night auction! YOUR AUCTION PARTNER & RESOURCE! • For Free Teacher & Student Guides to the NEW Auction Profession SAE, Visit www.TexasAuctioneers.org and click on the FFA RESOURCE button! TAA can provide information on: • How to find an auctioneer. • How auction marketing works. • How to become an auctioneer. • How to include auction method in your chapter fundraising with your students. WWW.TEXASAUCTIONEERS.ORG - INFO@TEXASAUCTIONEERS.ORG Your Partner for FFA and Future Auction Professionals!
Someone told me, "you can't move forward; you keep looking back at the past." I am all about progress and moving forward, and discovering new things. Yet British statesman Winston Churchill wrote, "Those that fail to learn from history are doomed to repeat it."
BY: KELLY WHITE, TEXAS FFA ALUMNI PRESIDENT
E
TEXAS FFA ALUMNI GRANTS IN MEMORY OF MR. JIM PREWITT ($500)
"I BELIEVE THAT AMERICAN AGRICULTURE CAN AND WILL HOLD TRUE TO THE BEST TRADITIONS OF OUR NATIONAL LIFE AND THAT I CAN EXERT AN INFLUENCE IN MY HOME AND COMMUNITY WHICH WILL STAND SOLID FOR MY PART IN THAT INSPIRING TASK." - E.M. TIFFANY
TEXAS FFA ALUMNI SCHOLARSHIP ($500)
The Outstanding Affiliate award was spon sored by Ag Workers Insurance and awar ded to the Lake Travis FFA Alumni & Supporters affiliate. A special thank you to everyone that par ticipated in our annual auction. A special thank you to our traditional sponsors; McCoy's (Cliff Mulanax), Ag Worker's Auto In surance (Marcus Hill), and several of our Thankvendors.you to those FFA chapters that have an Alumni and Supporters affiliate. You need ten members to charter an affiliate/ chapter. Annual national and state dues are $100 each.
Webster defines tradition as an inherited, established, or customary pattern of thou ght, action, and behavior. What are some traditions in your FFA program? Traditions such as greenhand initiation, the program at your FFA banquet, recognizing graduating seniors, etc. Which are you willing to retire or give up?
Zane Allsup, Decatur FFA Matthew Fisher, Lake Travis FFA Ernest Guzman, Weimar FFA Joseph Nelson, Gilmer FFA Cheyenne Stratton, Elgin FFA Hannah Vierling, Medina Valley FFA
The following FFA members and programs were recognized at this summer's state FFA convention:
TEXAS FFA ALUMNI AND SUPPORTERS
.M. Tiffany was a visionary when he penned these words over 90 years ago. Granted, it was "Rural America" versus "American Agriculture but a visionary no netheless. The key words of this last para graph that ring true to me are "hold true to the best traditions." Perhaps it is my age or my southern roots that traditions are a big part of my life.
Lake Travis FFA Medina Valley FFA Vandegrift FFA Weimar FFA
48 UPDATES
Let me retreat from my soapbox and share some traditions about the Texas FFA Alumni. The Texas Alumni Association was chartered in 1971. The National FFA Asso ciation changed the name to National FFA Alumni and Supporters in February 2018. Some things change, but our mission is the same: to support FFA members. The Texas FFA Alumni and Supporters have a tradi tion of presenting grants, and scholarships, recognizing the retiring state officers, and supporting the ATAT.
Canyon Lake FFA Elgin JudsonGilmerFFAFFAFFA
ACTIVE MEMBERSHIP BENEFITS LOBBYIST WORKING FOR INTEREST INVOLVING AGRICULTURAL SCIENCE EDUCATION AND RELATED TEACHERS TIMELY LEGISLATIVE UPDATES CONCERNING AGRICULTURAL SCIENCE EDUCATION ANNUAL PROFESSIONAL DEVELOPMENT CONFERENCE REGISTRATION FEE IS WAIVED ACCESS TO LEGAL ASSISTANCE ACCESS TO A $1 MILLION PROFESSIONAL LIABILITY INSURANCE POLICY ACCESS TO THE ASSOCIATION'S WEBSITE, INCLUDING THE CAREER PAGE YEARLY SUBSCRIPTION TO THE ASSOCIATION'S QUARTERLY MAGAZINE, GROWING OUR FUTURE ACCESS TO THE ASSOCIATION'S ONLINE MEMBERSHIP DIRECTORY ELIGIBILITY TO APPLY FOR THE ASSOCIATION'S STUDENT SCHOLARSHIP (MEMBER'S CHILDREN ONLY) ELIGIBILITY TO APPLY FOR THE ASSOCIATION'S AWARDS AND RECOGNITION PROGRAM ELIGIBILITY TO APPLY TO BE A PART OF THE ASSOCIATION'S PROFESSIONAL NEW TEACHER MENTORING PROGRAM ELIGIBILITY TO PARTAKE IN THE KENNETH HUGHES LIFE INSURANCE PLAN ACCESS TO THE ASSOCIATION'S AGRICULTURE SCIENCE TEACHERS CRISIS FUND ACCESS TO THE VATAT CREDIT UNION ACCESS TO A DISCOUNT AT WYNDHAM HOTELS NATIONWIDE ACCESS TO THE AGRICULTURAL EDUCATION FORD TEXAS FFA LEADERSHIP CENTER FOR MEETINGS OR SMALL GATHERINGS
MAKE YOUR CATALOGS STAND OUT. FOIL STAMPING, EMBOSSING, DIE CUTS, RAISED UV, SOFT TOUCH Don Denny Cell: slategroup.com/cattleOffice:806-789-7713806-794-7752