EdmontonINFO Sep-Oct 2022 YOUR LOCAL DINING, ARTS & ENTERTAINMENT MAGAZINE THE ARTS & ISSUESTYLE FIRST NATIONS ARTIST LANCESPOTLIGHTCARDINALON updating your what'swardrobe,onstage & tasty new dishes +
3INFO EDMONTON MAGAZINE SEPTEMBER/OCTOBER 2022 On the Cover: First Nations artist Lance Cardinal (pg 10) invites you to check out the new visual land acknowledgement at the TELUS World of Science—Edmonton. Photo by Jamie Tweedy Contents IN EVERY ISSUE 6 City Scene 10 Arts & Culture 18 Eat & Drink 24 Shopping 28 Attractions 32 Beyond Edmonton CONTENTS26 Hidden Gems of Sustainable Fashion Consignment stores in Edmonton10 A Lance of a Lifetime Spotlight on the trailblazing First Nations artist Try a Little Tenderness Edmonton's Poet Laureate's strong sense of community 16 Do Yourself a Flavour Diverse dining recommendations 18 24 She's Mall That fashioncomplimentaryWEM'sExperienceserviceSEVERINLEESTOCK,ADOBESONUGA,TITILOPECARDINAL,LANCEPHOTOS:
4 info edmonton .com EDITOR Tamara Aschenbrenner ART DIRECTOR Dawn Cumby-Dallin EDITORIAL INTERN Kristen Thomas CONTRIBUTORS Natasha Chiam, Jennifer Poon, Jamie Tweedy, Margarita Wilson PUBLISHER R.H. (Rob) Tanner DIRECTOR OF SALES Jeanette Petriko ADMINISTRATION & CIRCULATION Marie Tanner TANNER YOUNG ADMINISTRATIONPUBLISHINGOFFICE Box 13, 22106 South Cooking Lake Rd Cooking Lake, Alberta T8E 1J1 PHONE 780-465-3362 EMAIL info@tanneryoung.com All rights reserved. Reproduction in whole or in part strictly prohibited. Tanner Young Publishing Group makes every effort to ensure the accuracy of the information it publishes, but cannot be held responsible for any consequences arising from errors or omissions. Tanner Young Publishing respectfully acknowledges that we are situated on Treaty 6 territory, traditional lands of First Nations and Métis peoples. Tanner Young Publishing Group is pleased to be a member of the Edmonton Chamber of Commerce and the Trans Canada Yellowhead Highway Association. One Year (six issues) subscriptions in Canada $24.00 plus GST Single Copies $5.95 plus GST This magazine is a proud member of the Alberta Magazine Publishers Association, abiding by the standards of the Canadian Society of Magazine Editors SEP/OCT 2022 EdmontonINFO Thanks in part to support from
A towering, colourful mural by Spanish artist Okuda San Miguel (8230 Gateway Blvd.) was funded by nearby businesses, neighbours, and Edmontonians. RADO Alley is still a hidden gem in Old Strathcona, even though it's got more murals than any one block in the entire city! Organized last year by Grady Wallace, mural and graffiti artists painted buildings across the entire back lane of Whyte Avenue between 107 and 108 Streets. The Old Strathcona area is really a walkable art gallery (oldstrathcona.ca/muralmap).
As always, it marks the start of a new arts season, and we're excited to be featuring incredible artists, venues, and lineups in this issue.
Get ready to fall for the arts with us! Be safe, be kind, be adventurous, and support local.
Christy Morin, Executive Director of Arts on the Ave The PichiAvo Mural (103 Ave. & 106 St.) has amazing details and colours, with a connection between painting and sculpture in urban settings, and I love how fun and bright Steve Estevez made the wall behind Top Draw Inc. (10210–111 St.). One of my favourite painters, Giselle Denis, also has a gorgeous mural near the Royal Alberta Museum (10004–103 A Ave.)—and we're lucky to have her showcase her talent every Thursday evening in our Confederation Lounge! Nella Mirante, Les Clef d'Or Concierge at Fairmont Hotel MacDonald
If what you're looking for is a new look, find out how West Edmonton Mall's free fashion service can help alleviate some of the stress (pg 24), or where to shop for new-to-you discounted designer pieces (pg 26). Plus, our Diverse Dining series continues with even more hidden gem spotlights, family histories, and delicious dish recommendations (pg 18)—all perfect to help round out your night on the town.
Cherie Klassen, Executive Director of Old Strathcona Business Association WE ASKED: What are some favourite can't-miss public street art pieces in your area? Tamara
editor@tanneryoung.comAschenbrenner
There are two currently that are actually on loan from the Vancouver Biennale, Love Your Bean and let's heal the divide, which interestingly enough are both on the same piece of land (118 Ave. & 92 St.). They're quite different, with one being about whimsy and play, and the other making us think of who we are and what biases we carry. We do also have an art tour (artsontheave.org/thesewalls) of all the sculptures and all the murals on the Avenue until the end of October, which covers 18 different art installations.
HELLO, AUTUMN, OUR OLD FRIEND. WE'VE COME TO HONOUR YOU AGAIN. Editor's Note
5INFO EDMONTON MAGAZINE SEPTEMBER/OCTOBER 2022
Cozy sweaters, pumpkin spice lattes, a general outdoor temperature that doesn't make you want to rip your skin off but still lets you sit on a patio—yes, autumn may be the champion season.
Editor's Note
First Nations artist Lance Cardinal shares more about his recent projects establishing Indigenous representation in major Edmonton institutions (pg 10), and the City of Edmonton's official Poet Laureate gears up for her second and final year (pg 16). We've also got gallery exhibits and concerts (pg 6), a packed live theatre lineup (pg 14), as well as various shows in surrounding communities (pg 32) and specifically for kids (pg 13).
CROIXST.DEMONIQUEPHOTO:ASSOCIATIONBUSINESSSTRATHCONAOLDMIRANTE,NELLAAVE,THEONARTSPHOTOS:
EDMONTON MOUNTAIN BIKE FESTIVAL
This exhibition at the Alberta Craft Council features fine craft objects from over 60 Alberta artists celebrating the avian
The Royal Winnipeg Ballet reimagines this hauntingly relevant Margaret Atwood classic through dance. Step into the totalitarian society of Gilead through Lila York's breathtaking choreography and follow Offred as she navigates desire, control, and the pursuit of truth. albertaballet.com
WHAT'S on ON!PLAY
You don't need to be in the Rockies to experience all the thrills that mountain biking can offer! Join EMBFest for a weekend of live music, craft beer, and group rides through Edmonton's River Valley. embfest.ca
ON IT
KULTURA
EDMONTON EXPO Dust off your Spiderman costume and head down to the Edmonton EXPO Centre to experience all the fun that fandom can offer! Find halls full of artists and cosplayers roaming the grounds. This three-day event will also feature celebrity guests from Once Upon A Time, Harry Potter, and more. edmontonexpofanexpohq.com/
EDMONTON PRO RODEO
Grab hockeyandsneakersyourastick, the largest street hockey festival in Canada is back! Play On! is partnering with the Edmonton Oilers Foundation to fill the streets of Edmonton's ICE District. playon.ca
THE HANDMAID'S TALE
PUTALBIRDA–ABIRD
Buckle up! North America's best rodeo athletes will be riding down to the Edmonton EXPO Centre for two days of thrilling rodeo events! This is one of the final stops before the Canadian Finals Rodeo, so don't miss out on this exhilarating experience. edmontonprorodeo.com
Celebrate Strathcona County with a festival featuring local restaurants, distilleries, and artists! Stroll around the Strathcona County Community Centre, listen to live music in the West Plaza, and take a look at an art show hosted by Gallery@501. strathcona.ca
STRATHCONASAVOUR
For two days, Churchill Square will be overflowing with Filipino culture, food, and entertainment. With over 150,000 Filipinos located in Alberta, this festival provides the perfect opportunity for communities to gather together and showcase their rich heritage. kulturayeg.ca
29 TILL OCT 11 9SEP < SEP11 SEP23 22 < 24 SEP 17 < 18 SEP 16 < 18 SEP COOPER,DAVIDBYPHOTO-COMPANYRWBSTOCK,ADOBECOUNTY,STRATHCONAON!,PLAYEMBFEST,PHOTOS: COUNCILCRAFTALBERTACOUNCIL,ARTSPHILIPINEEXPO,EDMONTON LIVE ON STAGE We turn the spotlight on live theatre productions both in the city (pg 14) and beyond (pg 32), as well as in our Events Calendar at InfoEdmonton.com 10 < SEP11 6 info edmonton .com CITY SCENE
Everyone's favourite drag duo will have you howling with laughter at their upcoming Jubilee Auditorium appearance. Gaining widespread success through their YouTube series UNHhhh, these RuPaul's Drag Race competitors use their undeniable comedic connection to create a live show that is completely unforgettable! jubileeauditorium.com/edmonton
JOHN MULANEY: FROM SCRATCH Find this Emmy award-winning comedian on his new From Scratch tour where he cracks jokes about fatherhood, politics, and addiction. rogersplace.com
DARK Are you afraid of the dark? Edmonton's favourite spooky experience is back at Fort Edmonton Park for another year! Explore haunted locations or hit up the outdoor Halloween festival. But be wary of the shadows—you never know what might be lurking in them. fortedmontonpark.ca
Have you ever wanted to experience all seven Harry Potter books (and a game of Quidditch) in 70 minutes? This unauthorized HP experience by Dan and Jeff takes on the insurmountable task at Festival Place this fall! Suitable for both newcomers and long-time fans, this hysterical parody provides fun for the whole family. festivalplace.ca
Get your popcorn popping, the Edmonton International Film is returning for their 36th year. Showcasing diverse films from across the globe, you can expect screenings, Q&A's, local filmmaker features, and much much more. edmontonfilmfest.com
TRIXIE & KATYA LIVE!
7 < OCT30 OCT 13 < 23ARDENALBERT_SANCHEZPEDROZALBA,POTTER,POTTEDWELZ,EMILYPHOTOS: LITFESTNATION,LIVEPARK,EDMONTONFORTTHEATRE, OCT14 2 OCT < 8 OCT 7 22 < 1 SEP OCT 28 < SEP 30 7INFO EDMONTON MAGAZINE SEPTEMBER/OCTOBER 2022 | city scene |
Juno award-winning Serena Ryder shares her mental wellness journey with audiences in her new album The Art of Falling Apart With her powerhouse vocals, irresistible rhythms, and honest lyrics, Ryder creates a night of music unlike anything you've experienced before. ardentheatre.ca
LITFEST
Join Canada's first and only festival of nonfiction writing! Running for 11 days and featuring over 50 presenters, LitFest showcases some of the best local and national storytellers. Get a front row seat to author talks and get inspired with nonfiction masterclasses. litfestalberta.org
FILMINTERNATIONALEDMONTONFESTIVAL
SERENA RYDER
POTTED POTTER
It's official—the "Pride Corner" of Whyte Ave and 104 Street/Gateway Boulevard received a rainbow sign and official designation from the City of Edmonton naming committee this summer. Originally the site of homophobic street preachers, this spot saw community members gathering every Friday to dance with pride flags and emphasize that hate speech is not welcome in Edmonton. Now—thanks to a petition with over 10,000 signatures—this name is a permanent part of Edmonton's LGBTQIA+ history. pridecorneronwhyteinstagram.com/
Fans of fall rejoice—it's time for your annual visit to the Edmonton Corn Maze! This year's design pays homage to the Edmonton Elks and features over 80 decision points (edmontoncornmaze.ca). Read more about this and other seasonal attractions on page 30. A corn-maze version of their logo isn't the only reason the Edmonton Elks (goelks.com) are making headlines. Jim Germany, Joe Hollimon, and Ed Jones—three players who helped the team secure five consecutive Grey Cup wins from 1978 to 1982—have been inducted to the Wall of Honour. Germany, Hollimon, and Jones join 38 other players previously added to the Wall.
WHYTEONCORNERPRIDECLUB,FOOTBALLELKSEDMONTONTHEDESIGN,&HOMEPLUMSTOCK,ADOBEMAZE,CORNEDMONTONPHOTOS:
Dust off your opera glasses— Edmonton Opera (edmontonopera.com) and their new Artistic Director Joel Ivany launch their season this month! With over 50 directorial credits, Ivany has long been "one to watch" on the opera scene. By breaking tradition, while still honouring the art form's roots, Ivany's inventive takes on classics promise to leave audiences talking. For more on stage this season, flip to page 14.
What's New New & notable tidbits from around the city
Plum Home & Design is launching their third venture, Plum Apartment. This new showroom offers patrons an opportunity to intimately experience everything the Plum team has to offer. From a gorgeous garden centre to unique & antique home décor, Plum Apartment is an exciting extension of the Plum Design brand. plumhome.ca
Edmonton innovation is off the charts with the Edmonton Public Library's first-ever Innovator in Residence! Visit Catherine Warren, CEO of Innovate Edmonton, at the Stanley A. Milner Library for entrepreneurial advice and mentorship. Warren is excited to connect Edmontonians with the vast resources available through Edmonton Public Libraries, taking them one step closer to realizing their dreams. She will stay in this role until June 2023. epl.ca
8 info edmonton .com | city scene |
CARDINALLANCEPHOTOS: THE FIRST NATIONS ARTIST IS BLAZING HIS OWN PATH By Tamara Aschenbrenner A LANCE OF ALifetime
While in Vancouver, Lance noticed a public connection to Indigenous arts and cultures, which was much more prominent than in other cities like Edmonton. When he eventually moved back, he was determined to see that change.
The next stage launched in August 2022 with APTN—the world's first national Indigenous broadcaster—in Winnipeg. With a fancy new set and exciting new intro, 12 episodes will air on APTN Kids amiskwacîwâskahikan ( ) Treaty 6 land acknowledgement at TWOSE 10 info
Lance is a member of the Bigstone Cree Nation in Treaty 8 territory and was drawn to the arts at a young age. "I was always kind of on the fringes of things. I was on the outside, I was an outcast," shares Lance. "I was a Two-Spirited, chubby little white boy in a reserve town. I had no place to find beauty, which I wanted in my life." He now wants Indigenous children in particular to see themselves represented not only in the world, but in local public spaces. "I put this art filter in front of me, like laughter or beauty or creativity. That would be the first thing people would think about me, so they wouldn't see how unhappy I felt, or how ugly I felt, or unworthy or unloved," he says. "I want kids to not have to have a filter. I want them to look at themselves, of who they are, and love who they are right then in that moment." With a fake-it-til-you-make-it mentality when he returned to Edmonton in 2020, Lance launched his own YouTube channel, partially in homage to his childhood art hero, Mr. Dressup. Each episode shared a Cree Word of the Day and the steps for kids to make their own version of a craft. "Indigenous Art Adventures with Lance Cardinal" became a regular segment on CTV Morning Live, and will soon be available across Canada.
Even if you don't yet know the name Lance Cardinal, it's almost impossible not to know his work. The trailblazing artist has recent ties to the Edmonton Oilers, the Edmonton Riverhawks, IKEA Edmonton, Edmonton Public Library, and the TELUS World of Science, with much more on the horizon. One of Edmonton's early exposures to Lance's artistic ventures was when he was only 17, cast in a musical production of Oliver! at the Citadel Theatre. He later travelled to L.A. and then to Vancouver in pursuit of singing, acting, and theatre, even establishing his own production company and winning awards for set design.
edmonton .com ARTS & CULTURE
11INFO EDMONTON MAGAZINE SEPTEMBER/OCTOBER 2022 | arts & culture |
and the APTN Lumi streaming services. His dream of becoming Indigenous Mr. Dressup is coming true. "I know that the best place for me to share culture, especially to nonIndigenous people, is through the kids," says Lance. "They will be shaped by that. They will break the cycles."
You may recognize some of the other ways Lance has been sharing Indigenous culture with both Indigenous and non-Indigenous communities.
In partnership with Lance and his Soulflame Creative Services team, IKEA Edmonton became the first in the world to unveil an Indigenous Family Showroom and their 40-foot mural, called The Seven Sacred Teachings of the Cree People. The IKEA showroom features real cultural items from Samson Cree Nation and Montana First Community Spirit at a high school in collaboration with students The Gathering, located at Stanley A. Milner Library
Follow Lance on Instagram @lancecardinal75 to watch as more adventures and inventions unfold.
Indigenous Showroom at IKEA Edmonton
Nation borrowed from a family living near Maskwacis.
His most recent mural was in collaboration with the Edmonton Riverhawks at RE/MAX Field. The venue's location within the river valley and its connection to Rossdale and the sacred burial site inspired Lance to represent the area pre-contact.
"I had a family tell me that they sat in that Indigenous family room for two hours, and just felt that they were experiencing something where they were celebrated," says Lance. It was so well received that a similar showroom was installed in the Halifax IKEA in partnership with Mi'kmaw educators.
The science centre was undergoing vast renovations that included a new Indigenous Traditional Room. They wanted a visual land acknowledgment to greet guests and thought Lance's artistic style was a perfect fit. "We talked about the Seven Sacred Teachings and how those are so important and really speak about who we are. And I wanted to represent something that would also talk about Indigenous science, to represent those land-based teachings. So we chose the beaver," says Lance. The beaver represents wisdom, as does the featured Elder, a Knowledge Keeper, who is telling stories under the stars.
"I thought it was important to talk about the animals. Specifically the hawks. So this piece has five different local hawks that live in the area, as well as an Elder who is there blessing the land," says Lance. "It's important, especially for that space, which holds so much history—Indigenous history, ceremonial history."
Lance is increasing the representation of Indigenous arts and cultures in Edmonton one project at a time. "That's how you do it: you manifest, you work hard. You fake it til you make it, and you create the space," explains Lance. "I always try to tell our young Indigenous entrepreneurs and people who are in our community: we're creating new spaces. There's no one to look to. We're inventing these things."
Riverhawks at RE/MAX Baseball Field
Additional upcoming projects include a 12-shoe collection in collaboration with Kunitz shoes, currently in development. The wearable art pieces, set to feature Cree language and cultural images designed by Lance, should be on the market before Christmas!
12 info edmonton .com | arts & culture |
"These big spaces are important to have these representations for us. In the non-Indigenous way, in the Western way, status positioning is important. It equals value," he explains. "For us, it's different. Our value comes from traditions and teachings, and our human relationships."
A focus on pre-colonized life and traditional teachings is evident through most of Lance's work, and he often speaks with local Elders about what they want represented and to ensure they follow protocol.
While working as an Indigenous consultant for the Edmonton Oilers hockey team, Lance designed a new special logo, incorporating the Oilers logo into the body of a turtle—which represents creation, wisdom, and creativity in Cree lore—along with stylized eagle feathers and traditionally significant colours representing the four elements. The local NHL team launched it in October 2021 as part of their Turtle Island Logo Collection. The public spotlight made both his name and his work recognizable, and his work at IKEA in particular caught the attention of the TELUS World of Science—Edmonton.
Family Storytime (EPL Lois Hole Callingwood branch): every Tuesday 1:30–2 pm, September 6–October 25 Tours for Tots (Art Gallery of Alberta): every Wednesday 10–11 am
Kidding
VISUAL ARTS JUST FOR KIDS CENTREWINSPEARPHOTOS: 13INFO EDMONTON MAGAZINE SEPTEMBER/OCTOBER 2022 | arts & culture |
THEATRE, MUSIC &
All-Day Sundays (Art Gallery of Alberta): September 11 & October 9 (once a month)
The Symphony for Kids series at the Winspear Centre features three one-hour concerts (with no intermission) each season, designed specially for younger, shorter attention spans. Activities actually begin in the lobby before the performance, and they even serve popcorn, a seemingly unlikely orchestrawatching snack.
JUST AROUND
"You will see so many combinations of grandparents arriving with their grandchildren, and the kids start to build the habit of coming and listening to the symphony," says Alison Kenny-Gardhouse, Winspear's Vice President of Music & Engagement. "We know that some of our Symphony for Kids audience will sometimes move on to coming to some of our pops matinees or some of our lighter classics concerts, and gradually carry on with that tradition in theirForfamily."adults wanting to share the joy of dinner theatre, Jubilations Dinner Theatre launched their Jubilations Junior programming in 2017, taking their familiar format and creating a lunch show on Saturday afternoons. "The kids' shows need to be a bit shorter than the main stage evening shows to keep the little ones engaged, so the main difference is in telling the story more succinctly. Making sure we've got all the fun bits, with not too much of long explanation bits," explains Jubilations' Artistic Director, Bob Cunningham. He also notes that children particularly love the interactive in-character servers Jubilations is well known for. For exposure to visual arts, the Art Gallery of Alberta has long been committed to educational, accessible programming for children of all ages. "You get to see artwork that you never maybe would have seen before. You come across ideas maybe you didn't consider before, and that really engages kids to think about the world from many different perspectives," says Dara Armsden, head of Education & Learning. While the stereotypical perception of art galleries consider them too-serious spaces, the AGA's family-specific programming seeks to remedy that. For example, during their monthly All-Day Sunday series, activities available in the atrium are designed to introduce children to and engage them with the current exhibits. They know they're part of the larger puzzle for children's exposure to the arts: "It's just about creating knowledge together. And there's not a specific art form that does it better than any other."
Mark Your Calendars! Animal Architects (Art Gallery of Alberta): till December 31
It's been proven time and time again that exposing kids to the arts is beneficial for their development, well-being, and future. Plus, it's also fun! Many artistic institutions throughout Edmonton offer children's programming, from dinner theatre and symphony concerts to art gallery tours and workshops.
Harry Popper & The Little Mermaid Spell (Jubilations Dinner Theatre): September 10–October 22
Kaleido Family Arts Festival (118 Avenue's Arts on the Ave): September 16–18 Play the Fool Festival, select shows (Backstage Theatre): September 22–25 The Composer is Here (with Edmonton Symphony Orchestra at Winspear Centre): October 23
Packed with unique storytelling & bursting with heart, Edmonton theatre is in full swing this fall!
The Glace Bay Miners' Museum | October 19–29
Walterdale Theatre
CRUMPDANIELPRODUCTIONS,LINEBOTTOMTOSCA,OPERAEDMONTONTHEATRE,CITADELTHEATRE,SHADOWPHOTOS:
October 22, 25 &28 Step into the political tensions of 1800s Rome with this actionpacked story that takes place over only 24 hours. As one of the most performed operas of all time, Tosca promises to provide all the drama you desire: betrayal, murder, and the pursuit of love. This season opener for the Edmonton Opera features stars Karen Slack and David Pomeroy. edmontonopera.com
THE MONEYPEOPLEWRONGHAVE
The line between news and entertainment blurs in Lee Hall's timely play, based on the 1976 film of the same name. Follow Howard Beale and fictional news network UBS as they navigate falling ratings and find success in unconventional places. This award-winning play uses technology and visual devices to offer an unforgettable performance. citadeltheatre.com
Edmonton Opera Puccini's Tosca |
Citadel Theatre Network
Curtains
September| 17–October 9
When it first premiered in 1879, A Doll's House by Henrik Ibsen scandalized audiences, and modern playwright Lucas Hnath decided to address some unanswered questions. Written in 2017 and set 15 years after Nora left her husband and children, Part 2 returns her to their old home with an important mission: finalizing the divorce. An inventive take on gender, love, and the relationships that make us human, it bursts with wit, humour, and heart. varsconatheatre.com
Wild Side Productions (at Varscona Theatre) A Doll's House, Part 2 | September 7–18
Shadow Theatre (at Varscona Theatre)
The Wrong People Have Money | October 19–November 6 Shadow Theatre's upcoming season honours homegrown talent with plays written exclusively by Canadian playwrights, and they kick off their season with this piece by Reed McColm. The Wrong People Have Money is a cutting satire centered on a University Professor who asks an impossible question: can we move Greenland's landmass south? shadowtheatre.org UP!
14 info edmonton .com | arts
Based on Canadian author Sheldon Currie's short story of the same name, this is a story of love and loss placed against a Cape Breton backdrop. Known for her incisive social commentaries and moving dramas, Wendy Lill examines labour in Nova Scotia through one woman, her family of miners, and her new husband. This Canadian tragedy filled with poignant moments of levity will have you feeling the full spectrum of human emotion. walterdaletheatre.com
Weasel |
Studio Theatre (at The Timms Centre)
Sink your teeth into this haunting one-woman show about addiction, compulsion, and blood. Far from her Upper West Side comfort, Sharon finds herself in the Texan countryside for her nephew's funeral. There, through a collection of chance encounters, Sharon is forced to confront her life-long phobia of blood in an… unexpected way. Psychologically thrilling and deliciously provocative, this show isn't for the faint of heart. northernlighttheatre.com
More on Stage Pianos 4 Hands (Mayfield Dinner Theatre): September 6–October 23 Ballet Edmonton's remeo (Triffo Theatre): October 14–15 The Beatles Back in Time (Jubilations Dinner Theatre): October 30 Shumka On Tour (Northern Alberta Jubilee Auditorium): October 5–7 Keep an eye on InfoEdmonton.com for new
Northern
The Handmaid's Tale
October 20–November 5
October 13–22
till
September 22–24 Chassé into the pages of Margaret Atwood's timely novel with Lila York's ballet interpretation. Trapped in the totalitarian society of Gilead, Offred must navigate desire, freedom, and truth. Darkly expressive and hauntingly relevant, The Royal Winnipeg Ballet gives this captivating narrative new meaning through movement. albertaballet.com
15INFO EDMONTON MAGAZINE SEPTEMBER/OCTOBER 2022 | arts & culture |
Squeamish |
2
show announcements!
Northern Alberta Jubilee Auditorium
|
University of Alberta's Studio Theatre presents the world premiere of Weasel, a play about one woman's journey with truth, acting, and ambition. Written by the university's new Lee Playwright-in-Residence, the award-winning Beth Graham, this show was developed with U of A acting students for presentation during their graduating year. timmscentre.ca Light Theatre
The importance of community and making poetry accessible are major priorities in Titilope's work. But if there's one word that embodies her time as Poet Laureate, it's tenderness. "Tenderness is a priority for me simply because, as Black women in the world, tenderness and softness aren't necessarily things that we are afforded generously," Titilope says. "There are ideas of strong, resilient, and powerful Black women. But I've been thinking a lot about Blackness beyond resilience and survival—more softness, more tenderness, more gentle moments of being a human being. So, when I'm writing, I'm leaning towards that as its own act of resistance, to choose the sweet little things in a hard world."
YEENICHOLASSONUGA,TITILOPEPHOTOS:
There are few writers more suited for this task than Titilope Sonuga.
16 info edmonton .com | arts &
As a part of her Poet Laureate work, Titilope created "Tenderness Edmonton," an online project capturing stories of the small things that kept Edmontonians going during the pandemic. She recalls the strong sense of community amidst hardship that was present early on, all over the world. "I remember videos of people in Italy who were hanging off their balconies and singing to each Tenderness
TRY A LITTLE
"The Edmonton literary community is the genesis of my story," says Titilope. Formerly educated as an engineer, she began writing poems as a hobby and sharing them at local open mic nights. "I realized fairly early on that performance was where my magic was," she recalls. At the time, Edmonton's writing scene favoured more traditional forms, specifically poetry that lived primarily on the page. When Titilope formed Breath In Poetry, she saw an opportunity to create a space for poets on the margins—racialized poets, performance poets, experimental poets—to comeOverall,together.she is grateful for the reach and influence her current role has provided across various communities. Over the past year, she has been invited to speak at schools across Canada, reaching over 900 students with her workshops. Titilope remembers falling in love with poetry in high school and emphasizes how empowering a high-school visit from a spoken word poet could have been to her younger self: "My head would have blown off!" She also notes that spoken word poetry is often a useful teaching tool, and she's loved sharing her passions with younger audiences. "This style of poetry helps [students] see poetry beyond the textbook, to see it as something that's theirs," she says. "That's how I feel about poetry generally—it belongs to all of us."
EDMONTON'S POET LAUREATE TITILOPE SONUGA By Kristen Thomas
Role of a Poet Laureate: chronicler of events, ambassador of literary arts, reflector of a city's life.
As the author of three stunning poetry collections and founder of the Breath In Poetry Collective, Titilope has had a profund impact on the local literary scene. Her words reverberate across the city, from open mics and high school auditoriums to pints of Kind ice cream.
17INFO EDMONTON MAGAZINE SEPTEMBER/OCTOBER 2022 | arts & culture | other," she says. "I was really moved by the ways we adapt and are always reaching for each other." This project allowed her to reach everyday people, who even shared everyday pet photos with her. However, the ongoing nature of the pandemic continues to shift things. "What I hoped for was a floodgate of relief and sharing, but the sharing has been a little bit reluctant," Titilope says. "Are people ready for tenderness yet? Or is it still reallyWithhard?"oneyear under her belt, what does the second year of Titilope's Poet Laureate tenure hold? An exciting return of the Breath In Poetry Collective, potentially another collaboration with the Edmonton Symphony Orchestra, and, most importantly, more chances to be among Edmontonians. "I'm really hopeful for more opportunities to connect in person with community. I'm excited for the chance to be with my people, sharing the love I have for telling stories." Read Titilope's most recent book This is How We Disappear, available from Write Bloody North now. Follow Titilope & Tenderness Edmonton on Instagram: @titilope @tendernessyeg
YOURSELFDO
A
Not sure how other people choose where to travel, but for me the decision is based primarily on the cuisine. I admit it can be daunting trying new cuisines, new dishes, and new restaurants. I personally get anxiety when I cannot pronounce something on the menu or just have no idea what to order. Within Edmonton, at least, you've got a head start—I'm sharing some of my favourite tried-and-true spots and dishes. You do not even have to deal with pesky lastminute plane delays or cancellations to taste authentic world flavors in various neighbourhoods. Keep reading to experience the fragrant blend of spices and one-of-a-kind hospitality of North African cuisine, sweet deliciousness of Lebanese desserts, modern local take on Korean cuisine, and more.
TRAVEL THE WORLD WITHIN EDMONTON POONJENNIFERSTOCK,ADOBEPHOTOS:
By Jennifer Poon @jensnoms Flavour
EAT & DRINK
18 info edmonton .com
I never knew what the bedouins meant until I made a visit to The Bedouins in north Edmonton. The term stands for a nomadic group of travelers who traverse the harsh conditions of the desert, and are well known for their hospitality and generosity. They would willingly kill their last lamb in order to feed a stranger, and from my experience I wouldn't expect any different from owner Emad Gaddafi and his team. Emad and the entire Bedouins team are always so friendly and hospitable. For the seven years that his business has been open, his goal has been being there for his customers' life moments—from their first date to getting married and having kids. l love when I go to a restaurant to not only eat great food, but to also have great service and many laughs. Everyone here is treated as family. As soon as you are seated, you get complimentary hummus, mashweeya dip, pita, and lentil soup. The mashweeya dip—made out of flame-roasted veggies like eggplant and different peppers—is seriously addicting, and The Bedouins generously replenishes it. We made the rookie mistake of scarfing down two
North: 12832–137 Ave. | 780-478-6979 |
servings before we even got our mains! Though we of course still had no problem finishing them. The available proteins are juicy, tender, and so wellseasoned. If you are a lamb lover, you need to try their lamb mendi (smoked lamb) or lamb haneeth (which is slow-roasted). Both are fork-tender and so flavourful with their special in-house blend of fragrant spices. I still need to go back to finally try their steak, as that was highly recommended by the owner. Come visit them in their new, bigger location, still on the north side.
thebedouins.ca
Front to back: Lamb Mendi with salad (right) & vegetable stew (left), Batata Mbattna, Chicken Tajeen
Whenever I am in the north side of Edmonton, I always have to make a stop at Cedar Sweets. They specialize in Lebanese desserts, and, in my humble opinion, have the best baklawa in town. Similar to Greek baklava, Middle Eastern baklawa is made from layers of phyllo pastry and crushed nuts, sweetened with an infused sugary syrup like atter or honey. Cedar Sweets makes theirs fresh in house every day, and you can even purchase the Knafeh
19INFO EDMONTON MAGAZINE SEPTEMBER/OCTOBER 2022 | eat & drink |
North African: The Bedouins
Lebanese: Cedar Sweets North: 10710–134 Ave. | 780-479-2292 | facebook.com/cedarsweets
I find that many Korean restaurants in Edmonton tend to open on the south side, so it is always so welcome when one is in the west end. Owners Sujin and Rani actually ran a tonkatsu (pork cutlet) restaurant in Korea in 1997, way before opening their current space in Edmonton in 2017. This restaurant is particularly special to them because they took that jump to reopen in a whole new environment, and they have gotten to experience the growth in love and support in the community over the years. For me, it is hard to find tonkatsu that is perfectly crispy yet also tender and still juicy inside, but Nara does an excellent job. I love the curry tonkatsu in particular, but if you are a cheese lover, try their pizza option (with Nara special sauce) or their new mozzarella-stuffed tonkatsus for some gooey goodness. Everything is homemade, even their delicious dressing for the cabbage salad. Clockwise from front left: Pad Piew Wan, Beef Pad Thai, Thai iced tea, coconut rice, Pineapple Curry
Syphay opened in 2004 when husband-and-wife team Sye and Phay decided to take a leap of faith and open their own restaurant. They started with only four tables, and now, almost 20 years later, they've expanded to two successful locations—with many more tables between them. The couple now have semi-retired and passed their business down to their daughter, Katherine. Mom still helps with managing groceries and the kitchen, while sisters Katherine and Shawna manage the front staff, administration, inventory, and marketing. Plus, many other family members work part-time in the kitchen or on the floor. My go-to order includes chicken pad thai (though I recently tried the beef version and it was also quite delicious!), green curry, pad paa phit, and the essential coconut rice. Their Thai iced tea is also the best I have tried—even better than the ones that I have had in Thailand!
The combination of Laos and Thailand helps distinguish Syphay from other Thai restaurants in the city. While the Laotian side adds a spicy and savoury flavour, Thai dishes are often sweeter and coconutbased. This balance gives you more bang for your buck at one location. Korean: Nara Chicken & Tonkatsu West: 8712–150 St. | 780-540-0088 | narakfood.com
20 info edmonton .com | eat & drink | end pieces for only $3.50/box or $5 for 2 boxes, discounted for their appearance but thankfully just as delicious.Ifthatsounds just a bit too sweet for your taste, they have plenty of other options. My favourite sweet-and-savoury combination is the knafeh, which includes cheese within the pastry. Still not convinced? The small locally owned business is also tied deeply to its community, with owner Ahmed Hijazi's dedication evident wherever you look. During Ramadan for instance, which includes fasting from dawn to dusk, Cedar Sweets remained open 24/7 to better accommodate their customers. Not only can you support local, but you can support the local supporting local. Thai and Laos: Syphay Downtown: 9441 Jasper Ave. | 780-423-4241| South: 4428 Calgary Tr. | 780-438-8338 | syphay.com As a foodie, you often get asked one of the toughest questions: "What is your favourite restaurant?" I have many loves, so it's almost impossible to choose, but Syphay remains one of my top recommendations.
Assortedbakedgoods
In true family business form, there are many hands on deck: Mom helps with food quality control and Dad helps with deliveries and supplies. They offer a variety of Ukrainian goods from savoury items such as perogies, cabbage rolls, nalysnyky (crepes with cottage cheese), borscht (the classic sour soup made from beets), and zrazy (stuffed potato), to sweets such as their popular traditional Ukrainian honey cake, kyiv cake (made of light and airy sponge layers with meringue, jam, and buttercream), and modern flavours like Snickers and Fererro Rocher. There's just too many goodies to list in this article that you will have to just make a trip to the west end to try for yourself.
21INFO EDMONTON MAGAZINE SEPTEMBER/OCTOBER 2022 | eat & drink |
Malina Bakery is a newer family-owned Ukrainian bakery, which opened its doors in June 2020—at the beginning of the infamous pandemic that challenged many small local businesses. Thankfully, owners Anna and Sergii managed to survive thanks to their grandma's tasty recipes and an attention to detail required for producing high-quality, word-ofmouth-worthy products. They have received huge support from customers with some even coming two or three times a week!
Anna and Sergii plan on expanding their business to Sherwood Park soon, and eventually to downtown Edmonton as well. They are also working with many local coffee shops to supply their desserts and even potentially selling frozen food items around the city, so keep an eye out for the growing local brand.
If you're familiar with Korean and Korean culture, they are ever-growing with trends. Nara tries to stay up-to-date and modern by constantly testing new recipes. A new dessert on their menu is the croffle, a combination of croissant and waffle that's a popular street food in Korea. Their topping options include Nutella, strawberry jam, maple syrup, and brown cheese—the last of which is a traditional sweet Norwegian cheese I'd highly recommend you try.
Ukrainian: Malina Bakery
PETRIKOMADISONPOON,JENNIFERPHOTOS:
Croffles topped with brown cheese (left) & icing sugar
Southwest: 629 Cameron Heights Dr. | 780-818-1967| facebook.com/malinabakeryedm
Cherie agrees: "We're seeing a desire for guests to enjoy socializing with friends, connecting through
DINE
From back-of-house cooks and dishwashers to front-of-house bartenders and servers, they make up a large percentage of the workforce. Lay-offs during pandemic closures prove that restaurants, and the hardworking people they employ, depend on dine-in customers.
The dinner-and-a-show date, the productive business lunch, the friendly brunch catch-up—there are so many different experiences that can happen when sitting in a restaurant dining room or out on the patio. It gives the ambience, a nearby locale before or after an event, the extra hospitality, and no obligation to be the host. And for businesses, it could be the difference between shutting down and remaining"Patronsopen.tend to order more off the menu, including beverages, when they dine in," shares Cherie Klassen, executive director for the Old Strathcona Business Association. "So there's a greater opportunity for profit." She also points out that, in general, profit margins for restaurants are thin, and made only thinner when businesses have to share with a delivery service. The restaurant and hospitality industry is vast.
Chef Lino Oliveira of SABOR Restaurant believes that takeout could never replace the complete dining experience. "There's a social aspect to dining out that makes us feel alive and our hearts sings," he says.
STOCKADOBEPHOTOS:
22 info edmonton .com | eat & drink |
Fine-ing
Ampersand 27 (10612 Whyte Ave.) May (Art Gallery of Alberta, 2 Sir Winston Churchill Sq.) La Ronde (10111 Bellamy Hill Rd.) Bündok (10228–104 St.) conversation over a great meal at a local restaurant." We often make choices on the fly, like whether to share a dessert, order another cocktail, or even order what we see another table is trying. Not only is it more casual, spontaneous, and social, but it can also further support local business."Foracity like Edmonton, known for its diverse culinary scene so rich in culture, it would be very sad for the community [if they closed]," says Chef Lino. "We need to keep dining out and the spirit of hospitality alive." Who doesn't love being waited on now and then?
Tzin Wine & Tapas Bar (10115–104 St.)
23INFO EDMONTON MAGAZINE SEPTEMBER/OCTOBER 2022 Treat Yourself to A Night Out This list is only the beginning. Find more stellar recommendations at InfoEdmonton.com Bistro Praha (10117–107 St.) Continental Treat (Old Stratcona: 10560–82 Ave.; Downtown: 9698 Jasper Ave.) Harvest Room (Fairmont Hotel Macdonald, 10065–100 St.) RGE RD (10643–123 St.) SABOR (10220–103 St.)
Q:Why don't more people know about this?!
Some of Lee Severin's inspo for autumn
What I like to do is a consult first, which can be done over the phone, so I kind of find out your needs and wants, what you're missing, and what you're looking to achieve from the actual appointment… I [also] like to know what your go-to's are. Like your go-to leather jacket or denim jacket, things that you feel quite comfortable in, because I like you to bring those so we can incorporate them.
Q:What's the catch?
SEVERINLEEPHOTOS:
So for example, if you're looking for a leather jacket, I'll try to source it in three different price points. I really like to try and shop around so I'm getting you the best deals.
I have a little shopping suite on Europa Boulevard. You don't really feel like you have to enter the mall because we're close to the entrance. Once I've done the phone consult with you, I'll get you to send me some style inspirations, and then I go personally pull from all the different locations and have it set up in the suite so that you don't have to do all the leg work.
Updating your wardrobe or searching for a particular piece is daunting enough without considering one of the world's largest shopping malls. Theoretically, in a space so large and with so many different options, everything you want should be under one roof—if you know where to look. Enter West Edmonton Mall's Concierge Services and its current representative, Lee Severin.
It was a pilot project that launched pre-COVID, but it was called "exclusive services." And I think that really scared people away from the whole service. It sounds untouchable, like you have to have a black AMEX and spend a ton of money. Now we call it the concierge EXPERIENCE WEM'S COMPLIMENTARY FASHION SERVICE
Q:Where does this all take place?
I don't work on commission. I work strictly for the mall. I'm constantly walking the mall to see what's new, and also what's on sale. I want to make sure the client is getting the best bang for their buck.
SHOPPING
Q:What type of clientele do you usually get? They vary, honestly. I've had 16-year-old girls that have had body issues, and they hear from their family that they're great and amazing, but still need to hear it from somebody else. All the way up to styling for the Harvest Gala that happens at the Hotel Macdonald.
24 info edmonton .com
Q:What's the first step for someone wanting this service?
Mall THATSHE'S
I have recurring clients that just need wardrobe updates, and recently a gentleman was here who was going through a separation and just needed to liven up his wardrobe.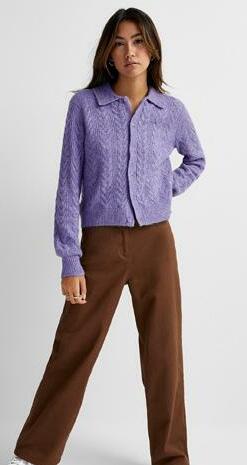 Bright colours mean inspirationmorefor Lee!
Q:What's the forecast for autumn 2022?
Q:What are your go-to classic items? Simple things like a leather jacket. I love a slip dress, and we can use that again, getting into fall. We can layer it, put a t-shirt underneath or a sweater over top. I love a classic trouser.
We're still really into bright—so bright oranges and pinks. The go-to colour they've picked for fall is periwinkle blue. We're seeing a lot of knitwear on the runway, and denim's still quite strong, for both men and women. Not as bright for men. Men are still a bit toned down, but a lot prints. Fun colours in plaid. It's kind of a neat time because it's everything, like the more the merrier. There's really no one avenue for style right now, which is fun to see. You can contact Lee through the WEM Concierge Centre (located in #2468, level 2, Phase III) by calling or texting 780-700-5205, or by visiting wem.ca/services/wem-concierge.
25INFO EDMONTON MAGAZINE SEPTEMBER/OCTOBER 2022 | shopping service, and that has now opened up the door so people feel much more comfortable to reach out.
Open Tuesday to Sunday | |
10110
CONSIGNMENT
GEMS
moduncorked.com
Mod Uncorked Consignment Alley Entrance | 124 Street |
Hidden STORES IN EDMONTON Natasha Chiam
26 info edmonton .com
Red Pony Consignment 9940 82 Avenue |
In the fashion world, consignment is one way to keep clothing out of landfills and give your pre-loved pieces new life and more love, differing from thrifting or vintage shopping experiences.
Back
| shopping | OF SUSTAINABLE FASHION STOCKADOBECHIAM,NATASHAPHOTOS:
Edmonton's consignment shops in particular have a bit of a tucked-away, hidden-gem feel to them, often discovered by word-of-mouth from satisfied consignors (the people who their closets of items that, to borrow a concept from Marie Kondo, no longer spark joy) and shoppers—and more recently, by increased social media presences required during the pandemic.
@moduncorked
In 2018, Limor Webber, owner of Mod Uncorked, fell into the world of reselling after finding a vintage, 1970s Valentino blazer at a thrift store. She paid only $6 for it and, after she was done wearing it herself, sold it online for over $300! Friends soon started giving her their clothes to sell, and within three months Webber had moved from reselling vintage finds to setting up a full consignment shop. She still loves the thrill of finding rare vintage items, but the bulk of her shop, which she opened in 2020 in its current cozy space on 124 Street, is filled with a wonderful collection of carefully curated fashions. Webber prides herself on thoroughly researching every piece in the shop and knowing the value of each one—something both her shoppers and consignors appreciate.
Each shop has its own internal processes for how and what they consign, the length of their contracts (anywhere from 6–14 weeks), and the profits split between shop and consignor (usually 60/40). But they certainly all contain hidden treasures. Get ready to find some great new-to-you fashions at these destination shops in Edmonton.
Open Tuesday to Saturday | @redponywhyte | redpony.ca Red Pony has made a name for itself in Edmonton as a consignment store that specializes in local, independent, and madeandaboutViennepieces.fashionsCanadian-madeanddesignerOwnerYannickispassionatesustainablefashionsupportingitemsspecificallyinCanada,andlovestoacquaint clients with her favourite designers. Along with a great selection of current styles, you'll find many brands and labels that no longer exist on the market, but whose designs and garments have become collector items. Shopping at Red Pony is like a treasure hunt through the history of local designers and one-of-a-kind fashions, and you are sure to find something special.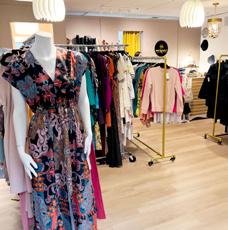 Open Monday to
Good Stuff Consignment
Sunday | @goodstuffconsignment_
|
Originally called Kid's Stuff Etc., the shop first started in 1978 as a joint venture between two moms and is now owned by their daughters, Holly and Larissa. Just as the pair grew up with the store, the store grew with them—the kids' section was phased out, home décor was added, and the shop expanded to include two more bays in the building's industrial complex.
Looking for tips on how to shop and consign? We've got the insider info at InfoEdmonton.com
If you've ever heard someone say they got a great dress or purse from "my favourite aunt," they might not have been talking about their relative, but rather the long-standing Edmonton consignment store.
Street |
My Favorite Aunts has a constant turnover of clothing, shoes, accessories, and home décor, all living up to their consignment motto of "Cute, Current, and Clean."
| shopping |
!
This lovely west end boutique, located on the corner of a strip mall, is owned by Mavis Bergquist, a former lawyer and self-professed label snob. They've been open since 2013, and many of their consignors have been with them since the beginning, bringing in a steady flow of items from their closets over the years. Bergquist says that her shoppers expect to find the "good stuff" at her boutique, and she tells anyone wishing to consign with them to bring in like-new higher-end pieces. The shop also has a passion project where proceeds from any costume jewellery are donated to Saving Grace Animal Shelter, a charity near and dear to them.
27INFO EDMONTON MAGAZINE SEPTEMBER/OCTOBER 2022
5212 86 Street
Open Tuesday to Saturday | myfavoriteaunts.ca
| @myfavoriteaunts
My Favorite Aunts
10704 142
Though the actual term "Virtual Reality" would be coined by researcher Jaron Lanier in 1987, the first prototype VR headsets were already being produced as early as 1960, with related finger-tracking gloves invented in 1982. The first gaming sets, produced by the company Virtuality, arrived specifically in arcades in 1991, with some already allowing for multiplayer gaming. However, it was the 1999 smash-hit The Matrix that truly brought the concept of virtual reality into the spotlight. By the early 2010s, starting with the Oculus Rift gaming system, VR had become possible to enjoy from the comfort of your home—or as part of an out-of-thisworld arcade experience.
I SCREEN,YOU Screen
While it's often associated with futuristic technology, virtual reality (or VR) has been around for much longer than you might think. From 360-degree panorama paintings in the 1800s to the invention of the View-Master in 1939, we've long looked for ways to immerse ourselves as fully as possible into our entertainment. In fact, in 1935, author Stanley G. Weinbaum penned "Pygmalion's Spectacles," a science fiction story featuring a pair of specialized goggles that allowed wearers to experience other worlds. By the late 1950s and early 1960s, one could enjoy Morton Heilig's Sensorama, a one-person booth featuring six short films with 3D sound and visuals; the booth even included a vibrating chair and added smells!
As technologies, skills, needs, and desires expand, so do the ways you can engage in virtual reality. From single-player booths with classic games to multiplayer free-roam adventures to familyfriendly virtual escape rooms, there are plenty of ways to play! Here are some Edmonton spots eager to take you on your next virtual adventure.
One of the newest arrivals to the local VR scene, Game OVR offers a rotating selection of over 40 singleand multiplayer games, escape rooms, and even an option to Free Roam. In Free Roam, up to four players can enjoy the most immersive VR experience ever!
28 info edmonton
ATTRACTIONS.com
The chance to explore other worlds, live new lives, and experience immersive entertainment like never before exists with the use of head-mounted helmets or goggles, handheld controllers, and other equipment. Both a technological advancement and an evolving artform, these three-dimensional digital spaces are ready to wow visitors.
12930 St Albert Tr | 780-953-4263 | gameovr.ca VRcade at The Rec Room South Edmonton Along with their great food, live entertainment, and games, did you know that The Rec Room also offers VR gaming? Team up with friends (4–6, depending on the game) for one of their arenastyle VRcade games. For 15–20 minutes per game, you can battle swarms of aliens in Terminal 17: Mission Critical™, step into the boots of Wild West gunslingers in Barking Irons Gunslinger, and more.
1725–99 St. | 780-702-1332 | therecroom.com/south-edmonton
STOCKADOBEPHOTOS:
Game OVR
VIRTUAL REALITY ARCADES AND EXPERIENCES IN EDMONTON By Margarita Wilson
Equipped with either wireless headsets or full haptic premium suits, players can physically move around a massive room, making it feel more than ever like you're truly inside the game. If you're looking to bring the excitement home, you can also rent out one of their Oculus Quest and Quest 2 VR gaming systems.
29INFO EDMONTON MAGAZINE SEPTEMBER/OCTOBER 2022 Escape Hour Known for their huge selection of immersive, exciting physical escape rooms, Escape Hour will soon add a dynamic VR shooting experience to their lineup! Designed for one to three players, Bug-O-Tron 66 invites you to join an intrepid team of galactic warriors defending their base from alien hordes. The game experience will last for about 30 minutes and will be suitable for players aged 9 and up. Check their website for updates! 10025-102A Ave | 780-901-5888 | escapehour.ca/edmonton//vr/ Intensity VR The extensive gaming library offers tons of options for single-player and multiplayer games, where you can fight in zero-G battles in Skyfront, hone your skills with All-in-One Sports, or try a VR version of a smash-hit game like Fruit Ninja. VR escape rooms are available for a range of ages and experiences, so you just have to choose if you want to try to survive Chernobyl or help save Christmas. Unit 140, 485 South Ave. | Spruce Grove | 780-571-0091 | intensityvr.com BRING THE ARCADE TO YOU! Based right here in Edmonton, iPlay Game Theatre offers rentals of their full-sized video game trucks, outfitted with the latest consoles and ready to host up to 28 people playing from their ever-growing catalogue at once! 780-722-2482. iplaygametheatre.com
open till September 18
Are you ready to be taken back through time this spring for another season of learning and experiencing? Costumed historical interpreters recreate life from Edmonton's rich history from 1846 to 1920. The park's newest experience is the Indigenous Peoples Experience, where you can learn about the diversity of First Nations and Métis history, cultures, perspectives, and experiences. These stories, music, artwork, and texts have been informed by local Indigenous communities. General admission for the 2023 season will open on May 21. 7000-143 St. | fortedmontonpark.ca Jurassic Forest | open till October 10 It's that time of year again when you can meet all your favourite dinosaurs. Walk along the boardwalktwo-kilometretrailthroughan oldgrowth forest and spot prehistoric creatures, including the Stegosaurus, Triceratops, Albertosaurus, and Tyrannosaurus. The forest reopens each May, and tickets for the 2023 season are already available. 23210 Township Road 564 #2, Gibbons. | jurassicforest.com Snow Valley Aerial Park | open till September 30 Test your aerial abilities in games like a coal car, ski bridge, snowboard balance bridge, bicycle, and more. No matter your skill level, there is fun for you. Game difficulties are rated similar to a ski hill: black (hardest), blue, and green (easiest). 13204 Rainbow Valley Rd. | snowvalley.ca/aerial-park LAST CHANCE TO VISIT THESE SEASONAL ATTRACTIONS TILL SPRING YOU CAN
open till October 10
Edmonton Corn Maze |
open till October 16
30 info edmonton .com
Catch 'Em | attractions |
WHILE
MAZE,CORNEDMONTONMACKENZIE,LIAMASCHENBRENNER,TAMARAGUYOT,ADRIENSTOCK,ADOBEPHOTOS: With the welcoming of autumn, some of Edmonton's adored attractions will be shutting their doors for another year. Visit these seasonal favourites and watch for their 2023 opening dates!
Get lost in the 15-acre Edmonton Corn Maze, located just minutes from west Edmonton in Parkland County. This year's design pays tribute to the Edmonton Elks football team, and there are countless games and activities to entertain you and help you find your way out. With 85 different decision points and five kilometres of pathways, the maze could take you over 60 minutes to escape! 26171 Garden Valley Rd. | 825-535-3600 |
University of Alberta Botanic Garden |
Get ready for spring and summer at the University of Alberta Botanic Garden, which will reopen its gardens on May 7. Take a stroll through the Kurimoto Japanese Garden, Aga Khan Garden, Patrick Seymour Alpine Garden, or Indigenous Garden for a diverse look at different plants, landscapes, and designs. You can also look forward to special summer events, including entertainment, picnics, and other activities in the sun. 51227 AB-60, Parkland County. | botanicgarden.ualberta.ca
Fort Edmonton Park |
edmontoncornmaze.ca
31INFO EDMONTON MAGAZINE SEPTEMBER/OCTOBER 2022 High Level Bridge Streetcar | open till October 10 Take a ride in a refurbished streetcar that dates back to the early 1900s. The route takes you along the former Canadian Pacific Railway (CPR) trackage, from Old Strathcona, through the only tunnel built on a CPR mainline in Alberta, and across the High Level Bridge into Downtown. For just a $7 round trip (or $4 one way), you can take in stunning views of the city and create a unique memory to remember all winter long. Downtown terminal, 109 St. & 100 Ave.; Old Strathcona terminal, 8408 Gateway Blvd. | edmonton-radial-railway.ab.ca Additional Last Dates Edmonton Riverboat: September 4 Ukrainian Cultural Heritage Village: September 5 Edmonton Valley Zoo's summer hours: September 5 Food E-Bike Tour: September 25 Urban Pedal Tours: September 25
WHAT'SON Stage WE LOOK BEYOND THE CITY LIMITS FOR EVEN MORE EXCITING PERFORMANCES!
ManlukWetaskiwinTheatre
Fort Saskatchewan Shell CirqueTheatreAlfonse
ALFONSECIRQUETHEATRE,MANLUKSTOCK,ADOBEPHOTOS:
Ben Sures (Festival Place): September 17 Dmitry Romanov's Selfmade (Arden Theatre): September 26 Diyet & The Love Soldiers (Maclab Centre): September 28
Menopause: The Musical |
Sherwood Park Festival Place
"Animal, A Farm Story" |
September 23-October 2
The Manluk Theatre is thrilled to bring back Dearly Departed, a hilarious romp set in the South. Brought together by their father's death, the eclectic Turpin family attempts to organize a funeral amidst debts and other personal problems. Both hilarious and touching, this Southern tale reveals the importance of community support and human togetherness. manluktheatre.ca
32 info edmonton .com BEYOND EDMONTON
St. SarahArdenAlbertTheatreMillican: Bobby Dazzler | October 26
The Gift: Tribute to Ian Thyson (Maclab Centre): October 13
MORE ON STAGE: Crash Test Dummies (Arden Theatre): September 16
PIQSIQ (Festival Place): October 15
October 11
An Evening with Mary Walsh (Arden Theatre): October 25 Ali Hassan (Festival Place): October 27
After selling out her 2019 Canadian tour, Sarah Millican is coming back for more! Join Just for Laughs and the Arden Theatre for Bobby Dazzler, a night of laughter and brand-new jokes from the unflinchingly honest English comedian. Long-time fans will recognize classic Millican materials like hemorrhoids, periods, and other bodily fluids, and any fans of Nicole Byer and Ali Wong are sure to find a new favourite stand-up. ardentheatre.ca
Esteemed and entertaining, Karima Essa, along with her Bollywood skills and creative spirit, has wowed audiences across Canada. The three-time Canadian National Dance Champion and two-time finalist on TV's Bollywood Star continues to pour her energy into body-positive messaging, proving that anyone can be a Bollywood star. maclabcentre.com
The longest-running scripted musical in Las Vegas history features parodies of your favourite songs from the '60s, '70s, and '80s, all with a hysterical unique take on aging. Dancing is encouraged, hot flashes be damned! festivalplace.ca
September 24-25
October 15 Fresh off their trip to the Edinburgh Fringe Festival, the Quebec-based Cirque Alfonse will be making a stop in Fort Saskatchewan to present famous farm fables in a new light! Cows with attitude problems, ducks with a hunger for evil, and chickens that aren't afraid to bare their teeth—through a combination of circus, dance, and musical theatre, Animal presents agriculture like you've never seen before. shelltheatre.ca MaclabLeduc Centre Karima Essa |
Dearly Departed |
EDMONTON THEATRE (Reprise) Live theatre is back and shows no sign of slowing down! Edmonton stages continue to be filled with exciting new shows into the winter months. We're looking forward to the triumphant return of Broadway Across Canada with Jesus Christ Superstar at the Jubilee Auditorium from November 9–13. This controversial rock opera follows Jesus and his disciples in the final weeks of his life. With critically acclaimed songs that bridge the gap between showtunes and rock concerts, this musical will appeal to audiences no matter their musical tastes. Make sure to grab your tickets to this legendary Andrew Lloyd Weber show now. edmonton.broadway.com
The holiday season is right around the corner. So unearth your holiday decorations, grab your tickets to the Citadel Theatre's yearly take on A Christmas Carol (citadeltheatre.com), and start brainstorming gift ideas! But what will you get for that one friend who already has everything? Don't worry, we've got you covered. Our 2022 Wish Book (infoedmonton.com/wish-book) will feature tons of gift ideas and other holiday-themed articles. Trust us, these recommendations are so good that even Scrooge will be perusing the Wish Book pages.
STOCKADOBEMURPHYMADE,-ZIMMERMANEVANMURPHY,MATTHEWPHOTOS: Jesus Christ Superstar 34 info
IS IT TOO EARLY FOR CHRISTMAS CAROLS?
edmonton .com
Looking ForwardLOOKING FORWARD
MORE ON STAGE • Away We Go (Alberta Ballet): November 4–5 • Almost a Full Moon (Citadel Theatre): November 5–27 • Vegas Live (Mayfield Dinner Theatre): November 1–January 22 • Company (Triffo Theatre): November 30–December 4 • Heartbreak Hotel (Jubilations Dinner Theatre): November 4–January 29