TEN activities over
BEAR BUILDING ACTIVITIES
Bear Building dramatically increases kids attendance
No Sewing
More than just Teddies
exclusive
Stuff your own instruments
HALF OFF the store RRP* From only $12*
teacher bears are free
Naughty Gnomes inside
Stufflers is a mobile bear making activity! Kids love it!
Dear Vacation Care Coordinator,
We would love to offer you our fantastic Stufflers bear building activity for your upcoming Vacation Care program. It's a BEARY popular hand-stuffing activity that anyone can do at their facility.
 Indoors or Outdoors
 Each child takes home a special friend
 Child safe entertainment
 Great for all ages. Big kids too! 
 No sewing
 Interactive, hands-on and Unique
 Return what you do not use*
 Flat rate $50 shipping; Order 100 kits in total & get FREE SHIPPING. Yes you can combine DIY incursions from our other 2 catalogues. Most centres FREE SHIP!
Call 1800 788
2
335 1800 Special Booking No. 84105
facebook.com/stuffLers Vacation Care After School Care Send back what you don't use!* 100% ZERO RISK made by you * Freight return is at your expense
can call us and make the booking, or e-mail INFO@STUFFLERSBEARS.COM to book & advise the below to
a booking: Vacation Care Name Your Event Date 2 phone numbers including a mobile Courier address & Mailing address What kits &
many you need Any OFFER CODE if you're using one On Event day, how many Teachers in the OOSH? Quote OFFER CODE 83021 OOSH HOW TO ORDER NoSEWING - 1-Way ZIPSorVelcr o 1 Flat DeliveryRate YES ALLCombineORDERS MAIL ORDER ALL OVER AUSTRALIA OSHC
You
make
how
10 Clothes FREE * Free Bear T-Shirts FREE Sounds BEARiffic Offers $150+ SAVE ALL Stufflers Free For I Love You Moo Moo Roar Laugh FREE Value $200 Bears look better dressed FREE $100 Around 84108 QUOTE CODE Around Our offers are SUBJECT to you LIKING and SHARING our Facebook before ordering! Offers subject to in-stock availability & the fair use policy. Images are examples only. 1 coupon per event. Only 1 discount can be used per holiday. 3 84107 QUOTE CODE Must order at least 40 Bears for OCTOBER Holidays only Must order at least 62 Stufflers Pre-recorded Sounds to suit your Stufflers. Min 50 bears BONUS Smells All-Sorts Smells. Must order at least 36 Stufflers SMELLS FREE $180 Around 84109 QUOTE CODE SIMPLE TERMS TO GET DISCOUNTSOUR facebook.com/stuffLers 6 Flavours
Bear & Animal Skins HEAPS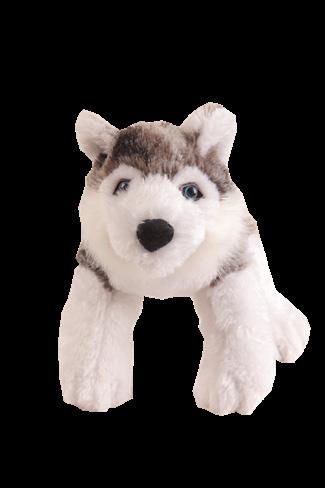 OF KITS
* Here's what you get in ALL your Vacation Care
BONUS
4 OFFICIAL HEAPS OF FLUFF FILL WITH LOVE
not included
Birth Certificates
packs Heaps of Fluff
Love Activity
*Pencils
$16 per child LESS $14 per child or more Ifbuying 60 40cm Tall Plus Flat Rate Delivery MINIMUM ORDER IS 36 Limited Time Hand-Stuffing Activity 5 Sorts All
Stuff a Naughty Gnome
Stuff an Instrument
Ifbuying 60
 Kids choose an instrument from the All-Sorts Kit
 Open flap and fill with fluff
 Decorate love insert
 Close up and seal
Includes at least 4 MIXED Plush Instruments Just Just Just
exclusive $16 per child $18 per child $17 per child or more Ifbuying 36 or more
Ifbuying LESS
40cm Mostly 6
DO AT PILLOWS
 Kids choose a design from the All-sorts Kit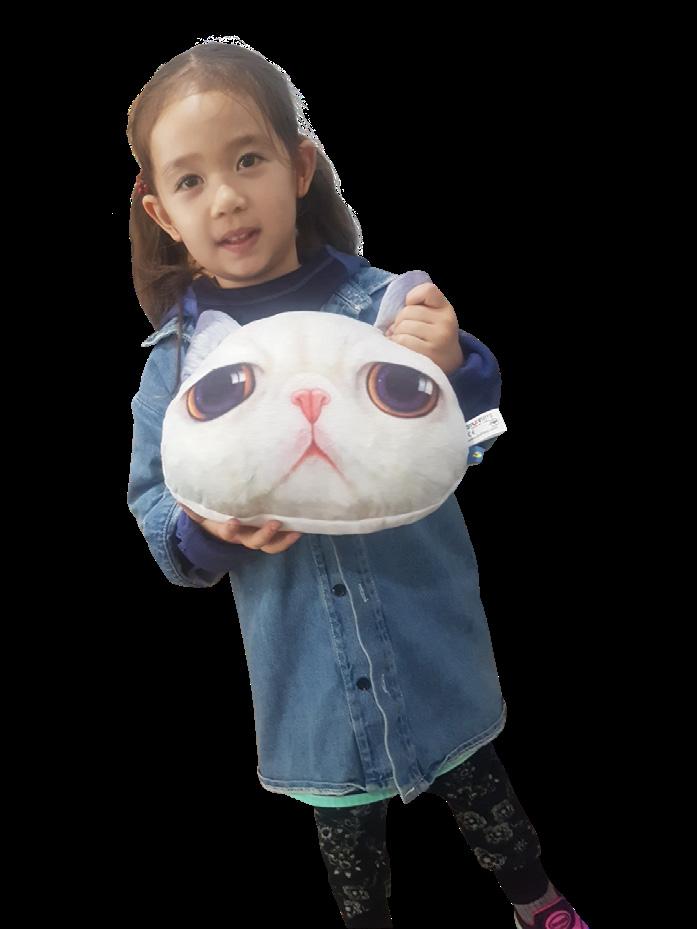  Open flap and fill
 Decorate love insert
 Close up and seal
 Fill in birth certificate
Ifbuying 24
$12 per KIT or more
$14 per
KIT Ifbuying LESS Hand Stuff your Cat or G & C
7
More than 45 Themes
40cm
Delivery $50 Flat rate
Just Just Just
$15 per child
Ifbuying 36 or more
Great for ANY Holidays - Full Sized like in the Bear Building Retail Store that have a RRP of $35 8
Ifbuying 60 Sorts All
$17 per child or more
$19 per child
Ifbuying LESS Includes at least 10 different themes
MAIL ORDER
NIMAL HAT A S STUFF YOUR OWN
Everyone loves Animal Hats! With Stufflers the most favourite part is that the kids get to stuff their animal hats themselves. The soft, plush Poly/Cotton blend is as comfortable and cozy as their favourite stuffed animals...and just as fun too!
These Fur Animal Hats provide fun and warmth all winter long and make a perfect activity for kids. The straps cover ears & tie under chin.
One size fits most kids and is head adjustable by how much fluff they stuff inside the lining. Supplied in an All-Sorts kit.
 Kids choose a theme
 Open flap
 Stuff to head size
 Decorate love insert
Close up and seal
Fill in birth certificate
6
COZY ANIMAL HATS
Rainbow Panda Monkey Tiger Husky
Ifbuying 30 $18 per KIT
$16 per KIT or more
Ifbuying LESS
9 Unicorn
25cm Mini Pillows $13 per Emoji FillFLUFFwith 10 COOL PILLOW EMOJIS 7 MINIMUM ORDER IS 24 Sorts All
Collection Xmas Christmas School Holidays $50 delivery or FREE delivery for orders over 100 FREE HAT & SCARF GINGER MAN • REINDEER • ELF BEAR • GLITTER DEER • SANTA Congratulations! This officially certify that your StufflersTM was made by you and filled with love. Certificate Birth About Me My Name: My Birthday: My Street: My Name: Gender: Height: Eyes: BIRTH CERTIFICATE FREE minimum order 24 per bear $13 STUFF-YOUR-OWN BEAR CANDY CANE FREE 30cm SOUND insert your very own MINIMUM ORDER IS 24 FREE JINGLE SOUND FREE 11
t-rex Ask for our DIY Catalogue with 25 other VACATION CARE incursions MAKE A YO-YO PAINT & FLY KITES FOSSIL DIG WATER BOTTLES INVENTIONS PAINT MONEY BOX METAL ELEMENTS PENCIL CASES $10 $14 $8 $12 $8 * Prices correct at time of printing but are subject to change $7 SLIME MAKING $10 FREE AROUND $340 SEE DIY BOOK Combine 100 Kits with your BEAR KITS for FREE DELIVERY - OZWIDE $8 12
$17* per child $15* per child 3 Mail Order $18* per child You don't want xmas styles, no worries, just ASK for our ALL-SORTs HOT xmas DESIGNS Lion Pet Santa Pet Snowy Pet Reindeer Pet 13 forBuy40+&askfree"Jingle" sounds Quote Code 84040 to get the FREE Christmas sounds if you order 40 pillows or more. MINIMUM ORDER IS 24 or more Ifbuying 60 or more Ifbuying 36 or more Ifbuying 24
LEG OR ARM SLAPPERS
Secret zipperCoin or Trinket Holder!
 Choose a Slapper skin
 Insert bracelet inside to curl slapper in or out
 Add Fluff to fill
 Add Love Insert
 Birth Certificate
 Slap to Leg or Arm
 It holds on tight
$13 per Slapper
Ifbuying 24
$15 per Slapper or more
slap them on your arm
5 x DESIGNS30cmAll Sorts
14
Mail Order
Winter & Spring Holidays Only
This is a fun activity to let the kids imagination go wild. You already have the painting supplies at your centre. So what we do is give you a mixture of our WHITE T-SHIRTS where most have an image outline printed on them for just $2 & the kids can spend hours decorating & painting them for the bear.
These shirts are valued at $5 each & we are providing them for just $2 each!
They fit all 40cm full sized bears. You must order at least the 36 bears to take advantage of this offer.
Christmas shirts now in stock
30cm Bears
84011QUOTE CODE
each$2
T-Shirts
$5 Each for all other holidays
$15 per child
Bears are or more Ifbuying 36
Bears are or more Ifbuying 60 60 pack only $840 $16 per child
*Pricing subject to change & whilst stocks last and only in July & October Holidays
Always$2
11709 QUOTE CODE
15
TOPSELLER
Price includes Pillow Skin, Fluff, LOVE Insert & Birth Certificate
Make Sleep FUN
$14* per child
$15* per child
$17* per child
MINIMUM ORDER IS 24 or more Ifbuying 60 or more Ifbuying 36 or more Ifbuying 24 made by you
*Pricing subject to change. Limited numbers available. Random selection provided.
FIVE NEW DESIGNS
x 30cm
Dragon
40cm
Rainbow Pet Lion Pet Unicorn Pet
Pet
16
Flappy Pet
Suits the large 40cm Bears MINIMUM ORDER IS 24
or more Ifbuying 60 or more Ifbuying 36 or more Ifbuying 24
$9 per outfit
*Pricing subject to change.
Applies to All-Sorts packages only.
Includes an ALL-SORTS mixture across all themes. Great for boys & girls!
MAIL ORDER 17
Sorts All Clothes
All Sorts outfit packs include at least 10 different designs.
$11 per outfit $12 per outfit
4-Day Activity Combo Any 30 other DIY $11 or under** + + 30 Paint your own Sun Hat + 30 Blocklers Brick kits 30 x Any Stuffing Activity* * Any activity where kids stuff a plush - one group & All-Sorts ** See the DIY booklet. Entire Combo supplied as All Sorts. No Substitutes & no other coupon or Offer use $1450 Delivered 30 kids x 4 days (120 kits) 4-Day Activity Combo + + 60 Blocklers Brick kits 60 x Any Stuffing Activity* 60 Spinning Tops $2800 Delivered 60 kids x 4 days (240 kits) + Any 60 other DIY $11 or under** No other coupons or offers No other coupons or offers 84200QUOTE CODE 64004QUOTE CODE 18
*Does not include any colouring accessories.
make your own
LOVE
All the kids can decorate their own love insert to put inside their Stufflers. This makes it extra special and is ready for the love ceremony. Pre-designed sheets are provided to you so the kids can colour, decorate and even write a special message.
With their LOVE in hand they insert in bear by following this group activity:
● Touch on your Ear – So it Hears you talk
● Touch on your Knee – So it Runs fast
● Touch on your Eyes – See what you See
● Rub on your Heart – So it loves you back
● Give it a KISS and put in BEAR
This is a great craft activity that the kids will love. Older kids may like to create their own unique love insert themselves - let the kids be as creative as possible. Love is everywhere! 19
FREE stuff your own EGG
Collection Easter Variety of around 5 coloured Bunnies! - PAWfect for your Easter Vacation Care program. The kids can even stuff their own Easter egg - BEARY cute! $50 delivery or FREE delivery for orders over 100 *Pricing subject to change. *Bunny and egg styles may vary. minimum order 30 $13 per bunny 20 ONLY Minimum order 24 bunnies EGG & BOW FREE MINIMUM ORDER IS 24 30cm COUNTRY AREAS WELCOME
Easter School Holidays
EASTER PILLOWS
Note: Clothes do not fit these items
BUILD IT HUG IT SLEEP
21 $15* per child Dreamie Bunny
$17* per child Coolie Bunny Camo Bunny Rainbow Bunny NoSEWING - 1-Way ZIPSorVelcr o MINIMUM ORDER IS 36 or more Ifbuying 60 or more Ifbuying 36
CREATE YOUR OWN CHRISTMAS THEME EMOJI PILLOW
Starts like this
$15 per Emoji
Includes XMAS Accessories & Fluff & Birth Certificate
ANTLERS BEARD
SELF ADHESIVE VELCRO
GREEN HAT EARRINGS
ELF HAT
MOUSTACHE
RED HAT
With the dress-up kit for Christmas you receive 2 Accessories per EMOJI. So if you buy 38 Emojis to stuff you will get 76 random Christmas accessories that velcro on your pillow.
22
STEP 1
Set Up
What do I need?
1 x Broom / Vacuum
1 x Scissors
1 x Thick Pen
Colouring-in Supplies
Containers / Buckets
Wooden Spoons / Paint Brushes
Put fluff in containers and setup your activity area how you like it. You may like to put containers of fluff on tables and then hand out the Stufflers to the kids.
You may also want to run a treasure hunt where kids randomly find a Stuffler.
STEP 2
Decorate Love Insert
STEP 3
Hand Stuffing
Hand out the love shapes so the kids can decorate their own love. Let them be creative and provide them with a selection of colours to use and perhaps even glitter!
STEP 4
Naming & Fill with Love Ceremony
STEP 5
Birth Certificates
Using some wooden spoons or paint brushes can be helpful to get the fluff into the arms and legs. Fill the arms and legs first and the head and body last. To get a softer animal it will need less stuffing then a firm animal. All children should be supervised by an adult and the younger kids may need a little extra help.
Ask the kids to start thinking of a name to call their new friend.
If you have ordered sound chips, you will want to insert them now.
*Optional accessory.
Then using the love insert that they have made, repeat the following as they insert into their Stuffler. You should do this as a group.
"I fill you with LOVE my cute little friend. I've called you <insert name> and will love you till the very end"
Now Rub your Ear – so it can hear you talk ● Rub on your Knees –so it can Run as fast as you; Rub on your Eyes – So it can see what you see ● Rub it on your Heart – so it Loves you back, now give it a KISS and put inside BEAR.
Tie the inner bag then zip up & cut off any string or Velcro it closed. Cut any zip drawstring with scissors to remove.
Complete the birth certificates to make it all official. They will need to measure the bear with a ruler or tape. If you don't have scales to weigh the bear, most bears are approx. 300 grams. After they have completed their birth certificate they can then play with their new friend!
23
FREE DELIVERY
Just Order 100 Kits
YES Combine DIY Quote Code 11709
Delivery$50for most orders
Once you receive your Stuffler order place the bears in brown paper bags and seal the top.
Extra accessories you received do not put them in the bags. You could label the bags to signify if it is GIRL/BOY or NEUTRAL design inside.
Send
On the morning of the HUNT, hide your bags indoors or outdoors. Let the kids know the rules; once they find a bag they check any GIRL/BOY codes then they are to return to the starting point. Let them choose any accessories if ordered.
Note: A cool way to randomly distribute bears
great
to entertain the
at Vacation Care
A
way
kids
Hand stuffing in
Areas
back what you don't use! 100% ZERO RISK Mail Order
all
GOING ON A BEAR HUNT
Call 1800 788 335 1800 Special Booking No. 84005 1 Flat DeliveryRate YES ALLCombineORDERS