Our promise to you.
We believe that every person we give our expertise and guidance to is a unique individual and deserves to be treated as such. Each person and each transaction will be treated with enthusiasm, integrity, and loyalty. Through this vision, we hope to have long-lasting relationships and positive, rewarding experiences.
We're with you; we're here to help.
Real estate. Real people.
Real estate. Real results.
Senné is committed to creating customized real estate solutions that allow our clients to achieve their most important goals.
Our Residential Brokerage is composed of highly motivated, resourceful, and successful Realtors®. Founded in 2009 by William Senné, this independently owned and operated company has grown to be one of the industry's finest real estate advisory firms with an expanded presence in Greater Boston, New York, and Washington DC.
Our team of experts reaches beyond the traditional and includes residential and commercial brokerage, property management, developments, marketing services, structured debt and finance, investments, and government affairs.
Finding your home's buyer.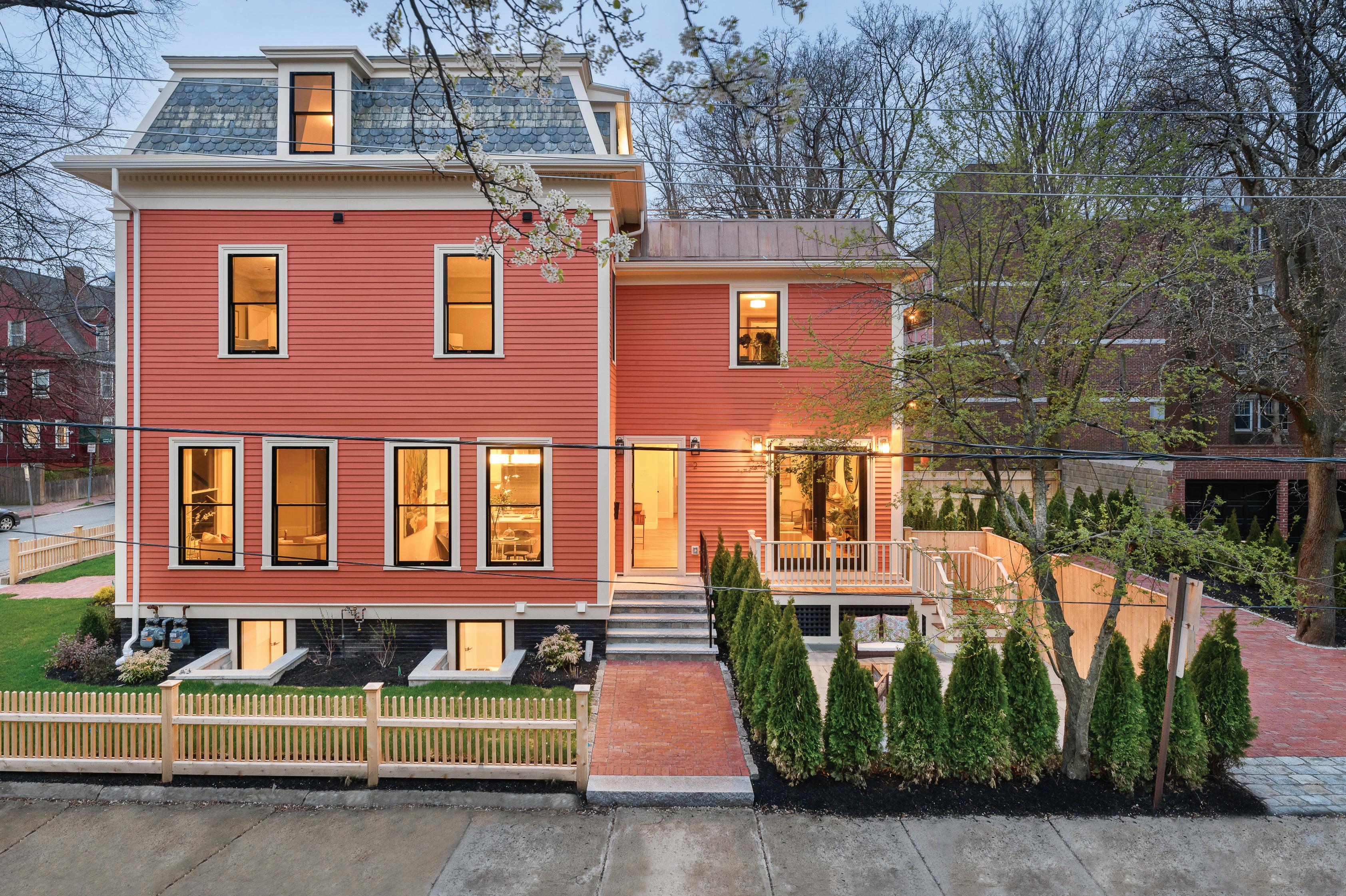 The internet is one of the most important factors in the home buying process, and professional representation is of critical importance to ensure the safety of you and your home.
Our Associates carefully vet prospective buyers and present them with compelling content at the right time to keep them invested in your home.
Real estate. Real relationships.
Senné is built upon a deep respect for, and extensive knowledge of, the communities we serve and the properties we represent. We boost this across our website and social media channels to position ourselves as a buyer's go-to source for intelligence on our region and properties available on the market. With an abundance of experience marketing both location and lifestyle, we are wellpositioned to deliver a buyer for your home.
Location & lifestyle experts.
Selling by design.
Anyone can find a buyer for your home. The challenge is to create the kind of demand for your property that attracts more buyers and gets you the best possible outcome. Selling real estate is not just about getting the word out, it is about getting the word in front of the right people.
While a yard sign is the most recognizable (and still one of the most important) marketing tools for selling a home, it is just the tip of the iceberg. Using the most effective technology, consistent collateral, social media, traditional advertising, and an extensive network of connections, Senné's Associates have proven successful in ensuring speedy and profitable results.
Digital assets
We leverage our digital expertise to maximize exposure and make your home easy to find.
Property website
Featured on its own unique landing page, we'll highlight your residence on the Senné website.
Media partners
We list your property on MLS PIN, an intermediary site that then syndicates it to other real estate hot spots like Trulia, Zillow, and Realtor.
Social media marketing
We promote your listing on our social channels and target a specific audience that fits the right buyer profile.
Email marketing
Utilizing email marketing, we design custom email campaigns centered around your home to share with our growing mailing list.
Real estate. Real solutions.
Print assets
Our expert creative team assembles high-quality print collateral designed to drive the sale of your home. All materials include digital elements, like website information and QR codes, that direct visitors back to a web page where visitors can view your home in its entirety.
Property brochure
We produce beautiful feature sheets that tell an intriguing story and highlight your home's best qualities.
Direct mail
Custom postcards with finished photography will announce the listing, open house, and sale of your home.
Advertising
Leveraging our long-standing relationships with print media outlets, we make sure your property gets in front of the right people.
Concord Avenue UNIT 1 1805 sq ft 4 bedrooms 3.5 bathrooms $1,595,000 UNIT 2 1726 sq ft 3 bedrooms 3.5 bathrooms $1,465,000 UNIT 3 Coming Soon
Effective photography.
The age-old saying is true: a picture is worth a thousand words. As most home searches begin online, it is important to ensure your home is being presented in the right light. That's where we come in. Our skilled photographers will capture your home to ensure a lasting first impression.
Services include:
• Architectural and environmental photography
• Interior and exterior floorplans
• Virtual tour of your home's interior
• Property and lifestyle video (as applicable)
Real estate. Real impact.
Concierge services.
We have an extensive network of trusted vendors from home stagers and handymen to everything in between. We will help you employ whatever third-party services are needed to ensure your home sells for the highest value and we will help you coordinate services within your budget.
Senné's Associates and Property Maintenance professionals can help guide you on any home renovation project you may be looking to tackle including:
• Painting
• New Flooring
• New Countertops
• Professional Staging
• Decluttering
• Exterior work
RASEM REALTOR ASSOCIATION SOUTHEASTERN MASSACHUSETTS Real estate. Real action.
Over 95% of buyers start their home search online.
When your home hits the market, we share it far beyond the standard real estate listing servers to a much larger pool of potential buyers. Senné listings are syndicated through our network of preferred media partners across the world.
Online property exposure.
Together we are making a difference.
Senné is proud to partner with and support like-minded organizations in the Greater Boston area through multi-year initiatives. Organizations like the Dana-Farber Cancer Institute and Boston College Athletics are committed to excellence in all forms, through innovative ideas, strong work ethic, and service to others.
Our goal is to create purposeful partnerships that extend Senné's reach into the communities where we work and live. Working with leading organizations to tackle challenging objectives is just one way that the Senné team stays focused on the future.
Real estate. Real values.