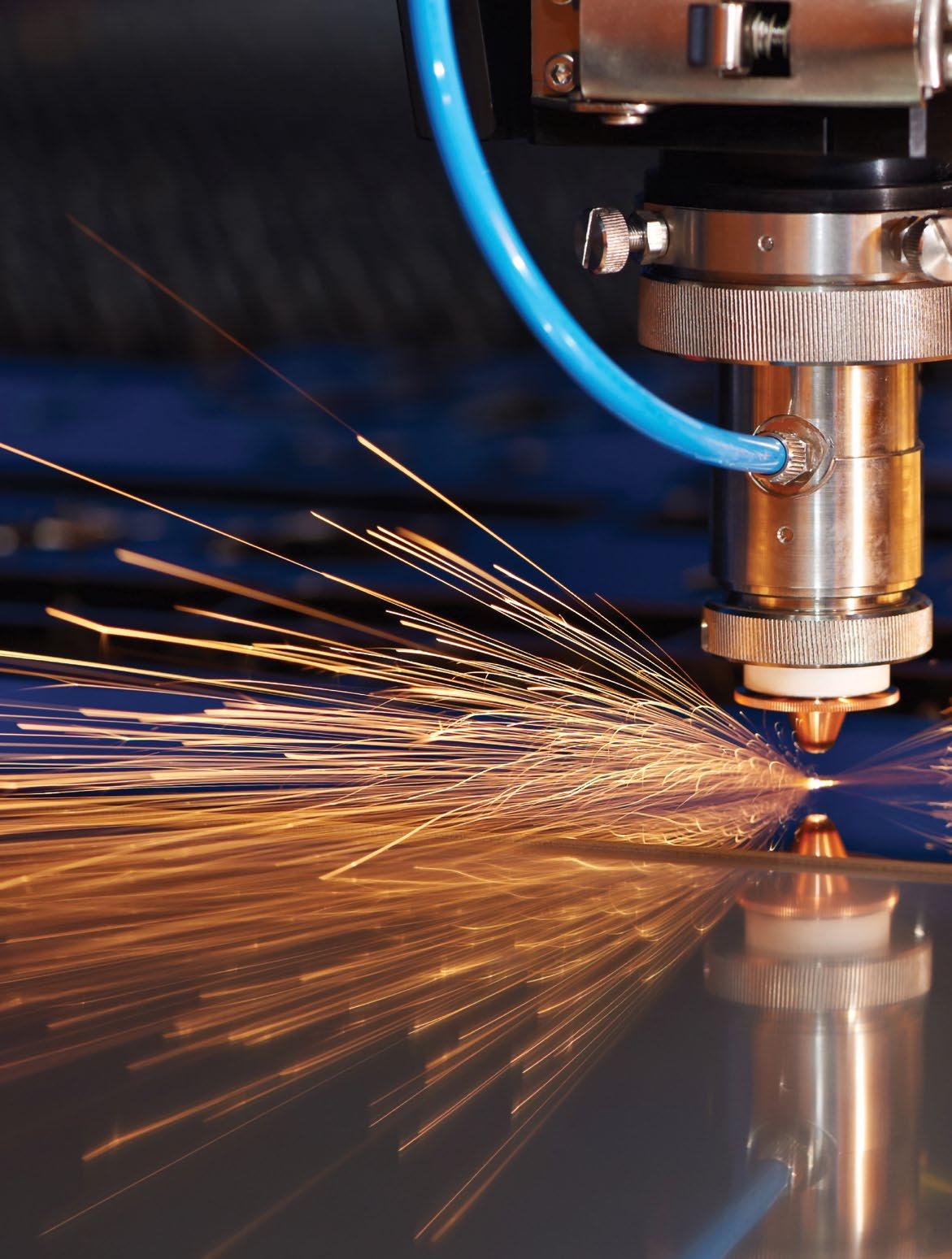 SCBIZMAG.COM SEPT/OCT 2023 How South Carolina is training the future advanced materials workforce Best Places To Work Power List: Manufacturing industry leaders LASER FOCUSED A supplement to Charleston Regional Business Journal, Columbia Regional Business Report and GSA Business Report
Leighton Lord, President & Chief Strategy O cer
Expanded reach, enhanced capabilities With our wide geographic reach from California to the Carolinas, we successfully manage our clients' needs while delivering unique value. Our 550 professionals connect public and private companies to legal and business solutions across 24 US locations. maynardnexsen.com
South Carolina's Media Engine for Economic Growth
SCBIZ
EDITORIAL TEAM
Donna Bischo , publisher SC Biz News dbischo @bridgetowermedia.com
Jason Thomas, executive editor jthomas@scbiznews.com • 864.568.7570
Ross Norton, managing editor-content rnorton@scbiznews.com • 864.720.1222
Andrew Sprague, managing editor-production asprague@scbiznews.com • 843.804.6104
Christina Lee Knauss, sta writer cknauss@scbiznews.com • 803.753.4327
Krys Merryman, sta writer kmerryman@scbiznews.com • 864.640.4418
Steve McDaniel, editor Custom Publishing Division smcdaniel@scbiznews.com • 843.849.3121
SCBIZ ADVERTISING DEPARTMENT
Ryan Downing, director of sales rdowning@scbiznews.com • 864.720.1221
Account Executives
Amanda Alford, multimedia account executive aalford@bridgetowermedia.com • 864.720.1223
Shannon Pollard, multimedia account executive spollard@scbiznews.com • 843.804.6094
Tony Rossi, multimedia account executive trossi@scbiznews.com • 864.720.1974
Jim Wheeler, multimedia account executive jwheeler@scbiznews.com • 843.849.3104
Accounting ar@bridgetowermedia.com
Subscription Services service@bridgetowermedia.com • 877.615.9536
www.scbizmag.com 4 Mailing address: 3265 North Carolina Ave., Suite 101 North Charleston, SC 29405 Phone: 843.849.3100 www.scbiznews.com BridgeTower Media The entire contents of this newspaper are copyright by BridgeTower Media with all rights reserved. Any reproduction or use of the content within this publication without permission is prohibited. SCBIZ and South Carolina's Media Engine for Economic Growth are registered in the U.S. Patent and Trademark O ice. ADVANCED MATERIALS Page 11 OLD SCHOOL FARMING Page 14 PALMETTO GOURMET FOODS Page 18 TABLE OF CONTENTS
SCBIZ
SUBSCRIPTION INFORMATION
Page 6
Page
Page
Page 22
Page 63
5 www.scbizmag.com
Subscribe or change your address online at www.scbiznews.com or call 877.615.9536.
HUB
reaches thousands of South Carolina's top decision-makers. Add your name to the list by ordering a print subscription to SCBIZ. Your subscription also includes SCBIZ Daily. Delivered to your e-mail inbox each weekday morning, SCBIZ Daily is your link to statewide business news. One year for $67 or two years for $97.
TECH
PERSPECTIVE
8 INDUSTRY
PLACES TO WORK Page 27
FROM THE EDITOR
9 BEST
LETTER
PRESTON
5 QUESTIONS WITH TOMMY
JR.