LANSERIA AVIATION COMPANIES GUIDE
Lanseria Airport in 2023 -Resilience Pays Off
As the Covid pandemic and lockdown becomes a receding nightmare, Lanseria International Airport is recovering steadily, partly thanks to its resilience from having a diversified revenue stream.
DESPITE ITS KEY LOCATION SERVING
the key industrial node of north west Gauteng, Lanseria Airport was heavily impacted by the Covid pandemic. Lanseria CEO, Mr Rampa Rammopo says that while the aviation industry was hit hard, and Lanseria particularly so, by the Covid lockdown and restrictions on flying, the airport was able to implement comprehensive systems and procedures to ensure the health and safety of all its passengers.
The biggest impact has come from the decimation of the domestic airlines which favoured Lanseria as an alternative to OR Tambo International on the East Rand. In 2019, before Covid, Lanseria effectively handled three airlines –FlySafair, Mango and kulula.com.
With the closure of Comair, kulula operations ceased and Mango was forced into business rescue. This leaves just FlySafair which is fast filling the space left by the two departed airlines. Unfortunately, as there is now only one Part 121 scheduled carrier using Lanseria, the airline passenger numbers are still well below 33% of pre – Covid levels.
As at the end of January 2023, FlySafair was back to 126 movements to and from Lanseria and has now based its first aircraft there so far for this year – for early departures and late arrivals. FlySafair Head of Marketing Kirby Gordon explains that the airline is finding steady demand returning for its key Lanseria to Cape Town and Durban routes. As the fleet grows with recent deliveries and more aircraft become available, it will also reopen its George pairing, but he explains that there is no firm date for that route reopening.
Gordon explains that Lanseria is key to FlySafair's return to pre2019 operational levels. As a low cost carrier, they have traditionally focussed on the secondary airports.
Overall, Gordon rates Lanseria highly in terms of customer satisfaction. He says that the airline is happy with its Lanseria operations and finds the airport management accommodating. He is particularly complimentary about the airport's ground handling as it provides this key service itself – rather than outsourcing it to a contractor.
74 February 2023
Lanseria is key to FlySafair's return
Introduction
Growth
Lanseria went through a phase of rapid expansion of its facilities before Covid. Noteworthy is the multi-storey 1,000 bay parkade which is classed as a mini-hub within the airport. In addition to offering more secure covered parking, the parkade also hosts a retail area that includes a bank, car-rental facilities and restaurants. "We are proud that the parkade serves a multifunctional purpose and increases ease of access to the airport and its offerings," Rammopo says.
The expansion of the terminal building with a new pier increased the passenger handling capacity from 3 million to 4.5 million per annum. Another major recent development was the opening of the new control tower and fire station on the south side of the airport. "All of these investments have positioned Lanseria well for a full post-Covid recovery in both GA and airline ops." Rammopo says.
Rammopo says that as Lanseria is privatelyowned, it offers a flexible business model, which allows for smaller and lesser-known operators to function successfully while remaining competitive.
The Lanseria Operator's Safety and Security Forum is a meeting scheduled every month to allow the users and stakeholders of Lanseria to freely articulate their needs and to keep them updated on developments. At first this committee tended to be dominated by personal agendas, but increasingly it is seen as a valuable feedback tool by both management and tenants. It also helps that guest speakers with specialist knowledge are brought in.
This Forum includes the SA Police Security teams and customs and immigration officials, and even the volunteers who look after the airport's feral cats. The Forum covers everything from aircraft incidents to the airport's recycling initiatives. The committee even intervenes with other authorities such as the roads department when the street lights on the main Malibongwe feeder road need replacing.
User Relations
The noteworthy boast of Lanseria Airport is the high level of satisfaction of its tenants.
Another bone of contention has been airside access for cars. A concerted effort was made to reduce the number of airside vehicles as they
75 February 2023
Lanseria is a key hub for airline and general aviation training operations.
pose a risk to aircraft operations. Rammopo says that this has been welcomed by tenants, especially as the airport has tried hard to cater for irregular visitors such as charter passengers.
Access control remains another challenge. There are plans to introduce a biometric control to replace the current inefficient permit system – this has already been budgeted for, and is still hoped for completion by the end of March 2023.
A key development in access control has been the much anticipated introduction of motorised airgates to separate the airside from the landside. Although they have now been installed and have become operational, the engineering requirements have proven a huge challenge. Mike Gough, CEO of Skyhawk Flight School, points out that just for his flight school with its 17 aircraft, the very wide and heavy gates would have to open and close at least 50 times per day. For this reason, the gates are kept open during the day to accommodate these busy operations. This has been done in accordance
with the airports standard operating procedures', taking into account the tenant requirements. Fortunately, as a key facility, Lanseria Airport does not suffer from Eskom load shedding.
General Aviation
Regarding General Aviation, Rammopo says; "We have taken a strategic decision to continue to support general aviation going forward. We will continue to cater for GA through infrastructure and stakeholder relations."
The squeeze on GA is an unavoidable consequence of growth. However, Rammopo points out that the lighter side of GA is not discriminated against and is far from discouraged. He says that flight schools have enjoyed discounted charges from the airport's inception. "The airport looks after the bottom end of aviation because this is the breeding ground for top end aviation."
76 February 2023
Introduction
Lanseria Airport CEO Rampa Rammopo. Image The Citizen.
To facilitate GA operations the airport created an Air Operations Centre (AOC) which is a onestop point of call for all GA movements. The AOC is there to help pilots arrange requirements such as apron parking bays, fuel and baggage handling. It has also purchased a modern ATIS system and will provide a central information clearing service, ranging from airspace information to the condition of runways. The new centre is managed by the friendly and knowledgeable Mike Christoff and is staffed by appropriately qualified personnel.
Despite the still recovering level of activity and in particular, airline flight movements, it is reported that a constraint to further growth is air traffic control limitations, which limits the maximum circuit capacity to just two aircraft. This is a constraint on the growth of training operations for the four flight schools at the airport. Rammopo says that airport management is working with ATNS to increase ATC capacity and skills.
The Security Bugbear
A key consideration is that as the airport has grown and handled more international movements, so its security standards have had to be raised.
The core of the problem is that security requirements for an international airport make access difficult for General Aviation users. The challenge faced by management has been to find the balance between tight security measures and user-friendliness and convenience.
One of the on-going bones of contention has been the ever more onerous security arrangements. Most often the security standards are imposed by external authorities, thus the current security arrangements come from the NIDS – the National Inter Departmental Structure – which, in 2000, set standards for International Airports and cut down the number of ports of entry. Later these standards were adopted by the NASP – the National Aviation Safety Plan.
77 February 2023
The control tower and fire station were moved to the south side in 2017.
Passenger Numbers
Passenger traffic numbers peaked in September and October 2019. Rammopo says, "We enjoyed double-digit annual growth in passenger numbers from 2014 to 2019. Our goal was to increase the airport's traffic to 4.5-million passengers a year by the end of 2024, with an ultimate target of six million passengers by the end of 2028." This ambitious goal has of course suffered a major setback, but he is confident that, "sooner rather than later these ambitious figures will be achieved."
A long shot hoped for by Rammopo is the possibility that the Gautrain will be expanded from its primarily north-south connections between Johannesburg and Pretoria to reach out westwards to Lanseria. This will hopefully create an increase in property development, with a ripple effect to the benefit of the local workforce and travellers," he adds.
Rammopo believes that the Gautrain expansion would be a notable "game changer" for the area. "We have always been involved in developing the area and communities around the airport, and have invested heavily in corporate social
investment projects – the Gautrain can only bolster these efforts."
Future development
Rammopo says further upgrades within the next few years, once post-Covid trading conditions permit, include the development of a new fuel depot and the construction of a dedicated cargo facility. These should take about 18 months, with completion scheduled for the second half of 2024. "The environment-impact assessment for the plans for the depot has been completed, so construction can start as soon as possible," Rammopo said.
There are also planned upgrades to the taxiways and the construction of an upmarket three- to four-star hotel – which will be built adjacent to the new parkade and offer about 100 rooms for travellers.
78 February 2023
Introduction
j
Key recent improvements have been the air gates.
Lanseria International Airport -Past, Present and Future
In 1972 two far sighted entrepreneurs, Fanie Haacke and Abe Sher saw the need for a new airport north west of Johannesburg. They identified the Lanseria site due to its location in relation to residential areas, suitability for long runways with good approaches, and weather. They persuaded the Krugersdorp and Roodepoort Municipalities, as well as the Transvaal Peri-Urban Board, to buy the land and then let the newly formed Lanseria Management Company use it on a 99-year lease.
THINGS MOVED FAST. Lanseria Airport was opened by the then Minister of Transport, Hannes Rall in April 1974.
On 16 August 1974 a Learjet, ZS-MTD, became the first jet to land at Lanseria. The next year Lanseria hosted the Air Africa International Airshow, which has in turn grown to become AAD, the African Aerospace and Defence expo. The State President's Air Race was hosted by the airport for a number of years.
In 1990, Lanseria's then co-owners, the Roodepoort and Krugersdorp Municipalities and the Transvaal Administrator, announced that the airport was to be sold. Tenders for the ownership and management of the airport were issued and the tender was awarded to a consortium of
private investors in 1991.
By 1999 the continued growth in the number of operators, passengers and freight volume utilising Lanseria put heavy pressures on the existing infrastructure. An expansion programme was needed and in 2002 the original 'corrugated iron' terminal building was replaced by a much larger and more modern structure that included increased capacity for international passengers, many of whom use Lanseria as a departure point for neighbouring countries like Mozambique, Zimbabwe, Botswana, Swaziland and Angola. The new terminal boasted a dutyfree shop, additional restaurant and coffee shops, and a dedicated observation deck for visitors.
79 February 2023
Lanseria hosts world class operations, such as Skyhawk Flight School which has partnered with the Sakhikamva Foundation to spread the love of flying.
In 2010, the domestic departure area was revamped and enlarged to accommodate the overwhelming demand for scheduled flights to and from Durban and Cape Town.
International Status
A key facility at Lanseria has been its permanent customs and immigration facility. All South African port of entry airports had their international status reviewed in February 2001. The eight ACSA operated airports and the privately owned Lanseria and Kruger Mpumalanga International Airport were the only airports to retain their international status.
of a new runway an attractive option.
Because the airport could not close the original 06L- 24R runway to upgrade it, a new 45-metrewide runway was built between the existing runways. Due to space restrictions, it could however, not be longer than the current 2918m of the existing 06L/24R.
The new runway was a major step forward in that it has a better ILS (without the scalloping of the original one) and improved integration into Johannesburg airspace. When it was completed the two existing runways were closed. Later the control tower and fire station were moved to the south side.
Facilities
The big infrastructure change was to the runway. The original runways were built to a 30-metre width in terms of ICAO Annex 14. However, this is a bit tight for Boeing 737-800 operations, for which a 45m wide runway is preferred. The original runway was also getting old and the cost of on-going maintenance made the capital cost
The change to a single runway did not have a significant impact on General Aviation. Other large airports, such as Cape Town International, are successfully able to mix light GA operations with airline operations.
Air Force Users
Until 1991, the airport was a permanent base for 4 Squadron of the South African Air Force.
80 February 2023
Introduction
During the border wars many aircraft and pilots departed Lanseria for the front line and the airport still plays occasional host to military aircraft. Notable users are the USAF which operates Boeing C-17s and 757s into the airport in support of its diplomatic missions.
The nineties were noted for their steady growth with increasing visits by large aircraft, ranging from Boeing 727s to Russian built cargo aircraft like the Ilyushin Il-76.
The SAAF based a number of museum aircraft at Lanseria and their premises was used as a maintenance and restoration workshop for a number of years. General Jan Smuts' personal Lockheed was displayed in front of the original terminal building until removed to Air force Base Zwartkop.
second airport serving airline routes between Gauteng and the Cape. This expansion was a consequence of Comair's efforts to provide a viable alternative airport for people living on the west Rand and for those frustrated passengers who found OR Tambo Airport too big, expensive and impersonal. Other airlines joined the Lanseria passenger gates. Notable were 1Time and more recently; Mango and FlySafair.
In 2010 the airport building was enlarged further with the addition of boarding gates, an expanded passenger drop-off area and other improvements.
The Modern Airport
Lanseria grew to become Johannesburg's
The 2010 improvements laid the groundwork for a significant step-up in response to increased airline activity. This was motivated in part by the nation's hosting of the 2010 FIFA World Cup. This event saw the dramatic arrival of many business jets from around the world. Lanseria Airport visitors were greeted with the rare sight of Gulfstreams, Global Expresses and many other types of jet aircraft parked on the airport's grass areas.
81 February 2023
Lanseria is a catalyst for new Industrial Parks around it.
Ownership
In July 2013 Lanseria was acquired by a group of private investors, namely: the Pan African Infrastructure Development Fund (PAIDF) , managed by fund manager Harith, a Black Economic Empowerment consortium led by Nozala, and the Government Employee Pension Fund (GEPF), through the Public Investment Corporation.
As Lanseria is considered a key hub, there are property development plans that embrace a 30 kilometre circle around the airport. The PAIDF has said it is looking to the potential of developments like the Lanseria Corporate Estate that is located close to the threshold of Runway 07.
The private sector has recognised the key role of the airport and evidence is to be seen in the massive new developments around the airport, including the vast Cradle One complex and exclusive housing estates such as Monaghan Farm and Blair Athol.
A key factor in future growth plans is that Johannesburg City and Gauteng and National government have planned the airport precinct as an industrial node. The airport is now running with its vision with what has come to be called 'Lanseria Smart City'. The support of local government for the Lanseria Smart City can be seen in the upgrade to the roads servicing the airport. The first phase of the feasibility study has been completed and plans are underway to kick-start the project.
The Future
Given the impact of the Covid 'black-swan' event, Rampa Rammopo is unsurprisingly coy about how fast he expects the airport to grow in the immediate future, but when pressed, he admitted that they are planning for a return to pre-Covid levels by the end of 2024. j
AERONAV ACADEMY
AERONAV ACADEMY is committed to providing top-level flight training utilising the most modern equipment available. This not only gives our clients an enjoyable training experience but also provides Aeronav the ability to conduct flight training in a manner that ensures that student pilots will be ready and well equipped to enter the aviation industry of the future.
Aeronav Academy is proud to offer a dynamic fleet of aircraft, including Diamond DA20s, Cessna 182s and the Diamond DA42 Twinstar Multi-engine trainer. The Academy's latest acquisition is the impressive Alsim ALX-65 flight simulator. The amazingly realistic graphics feel
of the controls and response make training in this flight simulator a truly first class experience.
The school is based at Lanseria Airport. A controlled airspace provides students with an excellent grounding in procedures and gives them the experience needed to cope with operating in a busy airline orientated environment.
Tel No: + 27 11 701 3862
Email: info@aeronav.co.za
Website: www.aeronav.co.za j
82 February 2023
Introduction
Companies
TRAIN ON THE MOST MODERN FLIGHT SIMULATOR AVAILABLE IN SOUTH AFRICA
• Now certified for TCAS training.
• RNAV and GNSS
Certified on all flight models from single engine to turbine.
WITH NEW VFR LEVEL TERRAIN GRAPHICS
E-mail: info@aeronav.co.za
Website: www.aeronav.co.za
SACAA ATO No: SACAA/1110/ATO
AERONAUTICAL AVIATION
AERONAUTICAL AVIATION, based at Lanseria
International Airport was established in 2005. Our services cover a broad spectrum within the Aviation Industry from; Repairs, installations, Aircraft Instrumentation overhaul, Avionics, Electrical, Autopilots and other accessories. Our Valued Client base include Private Aircraft Owners, Charter Services, General, Commercial and Corporate Aviation, Medical Services, Helicopter Operations, as well as Government and Military Clients.
We pride ourselves on the fact that our Company Values are built on integrity, honesty, and service excellence. We are committed to providing our customers with outstanding quality while Keeping costs reasonable without compromising on exceptional quality. Our relationships developed with our International Distributors and various Dealerships enables us to provide our Clients with a variety of options to suit their operational needs. We are proud to be Garmin's largest Accredited Distributor in Africa.
When Clinton started the company in 2005, he identified a gap in the market when it came to understanding the pilots need, versus, what was realistic and economically viable. As a Pilot and Aircraft Owner, Clinton understands the challenges in the cockpit, regulatory requirements and certification issues, together with the costs associated with the operation of an aircraft, and can offer informed advise, while taking into consideration the cockpit workload, customer requisites, legislative requirements, over capitalisation and down time. We also offer training on all new equipment, ensuring our clients are armed with the knowledge to operate the equipment.
The Aeronautical Aviation Team look forward to assisting you. Your success and safety is our number one priority.
Contact us: Hangar 202, Gate 7, Lanseria
International Airport
011 659 – 1033 / 083 459 6279
Sales@aeronautical.co.za
www.aeronautical.co.za
83 February 2023
SA Flyer 2023 | 02
PPL TO ATPL TRAINING AND EVERYTHING IN BETWEEN CONTACT US OR VISIT OUR WEBSITE FOR MORE INFORMATION: Tel: 011 701 3862
j Companies
AERO ELECTRICAL SOLUTIONS (AES)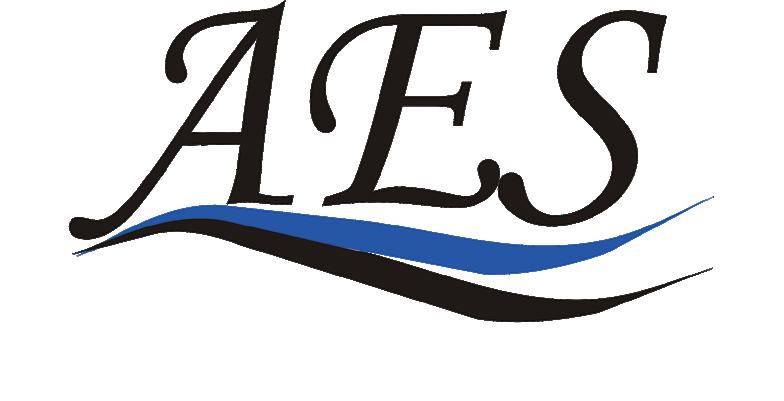 AERO ELECTRICAL SOLUTIONS was established in 2004 by Erwin Erasmus and Danie van Wyk joined shortly afterwards. Between the two of them, they have more than 60 combined years in Aviation. Both Erwin, who now heads the Cape Town Branch, and Danie, who manages the Lanseria Branch, started their careers at Atlas Aircraft Corporation mastering their skills set in General Aviation, Avionic & Electrical field.
AES has brought together a team of eleven highly skilled engineers that specialize in Avionic, Radio, ELT, Pitot Static and Instruments, Fault finding and repairing electrical problems on both rotor and fixedwing aircraft, Overhaul and repairing of DC/AC Electrical, Magneto and Ignition equipment, Aircraft electrical & avionic modification and installations. In addition, AES have a full battery workshop facilitating NICAD, Lead Acid and EPS batteries.
For the clients, convenience AES engineers are willing to travel to any destination for MPIs and repairs. Starter Generators, fuel pumps, inverter systems, AC Generators and Alternators, TRUs,
AMO 1011
load analysis and Strobe units all fall well within their capabilities. Pitot static & RVSM checks and repairs have recently been added to the team at AES abilities and expertise.
AES are a SACAA (South African Civil Aviation) approved at both their facilities at Lanseria Airport and at Cape Town International airport. Between the team of eleven engineers, they carry W & X, Avionics, Instruments, Ignition Equipment, Radios, Auto Pilot, and Compass systems (pulse and non-pulse) licences.
AES has excelled to such a high degree that they have become a TETA-approved workplace training facility, offering on-the-job training to many young technicians in aircraft electrical, instruments, avionics and aircraft radio technology. Danie is a TETAqualified assessor, moderator and trade test officer as well as a SACAA-approved Instructor Grade 1.
Website: www.aeroelectrical.co.za
Email: office@aeroelectrical.co.za j
WE SPECIALIZE IN:
- Avionics
- ACK Agents (ELTs')
- Repairing and fault finding in rotor and fixed wing aircraft
- Overhaul and repairing of DC/AC Electrical, Magneto and ignition equipment
- Full Battery workshop facilitating NiCad and Lead Acid batteries
- Aircraft electrical modifications and installations
- We travel to any destinations for MPI's and repairs
JOHANNESBURG
Hangar M7, Gate 5, Lanseria Airport
Tel: 011 701 3200
Danie van Wyk: 083 269 8696
Fax: 011 701 3232
CAPE TOWN
Signature Hanger, Beachcraft Road
Cape Town International
Tel: 021 934 5373
Erwin Erasmus: 082 494 3722
Website: www.aeroelectrical.co.za
Email: office@aeroelectrical.co.za
85 February 2023 Companies
CENTURY AVIONICS
EXCELLENCE IN AVIONICS
Century Avionics specialises in Flightdeck- and Avionics upgrades for general aviation fixedand rotary-wing aircraft. Careful evaluation and planning of every project is essential –from the placing/positioning of glass displays and other avionics in the panel to enhance ergonomics and aesthetics to the final set-up and configuration of the installed equipment.
Century Avionics excel in Avionics Sales/ Marketing, Upgrades/Installations, Repairs/ Maintenance, Support and Certification making us a convenient, knowledge based avionic retrofit facility. Anticipating a continuous steady growth in an increasingly exciting and rapidly growing Aviation industry we strive to provide the most efficient service to our customers and the industry.
We are an in- and out of warranty service centre for Bose, David Clark and Lightspeed headsets as well as Garmin, McMurdo (Orolia/Kannad) ELT's, and many other avionics manufacturers. We manage the Honeywell SPEX pool in country for the contracted MSP HAPP Pilatus PC12 fleet amongst others ensuring minimum Avionics Maintenance related down-time, keeping you in the air.
We are approved dealers for a host of avionics manufacturers (Garmin, Honeywell, Bendix King, Avidyne, McMurdo ELT, Genesys Aerosystems and many others) and constantly aim to offer our valued customers the widest range of products and capabilities. We are loyal to our products/brands and their suppliers/ manufacturers - not only selling product through extensive product knowledge, but standing by it through maintenance and installation support.
Our AMO and Design Organisation is approved in South Africa, Botswana and Zimbabwe. Century NAVCOM, our Design Organisation, along with our qualified and experienced Certification Department and SACAA appointed DAR will assist with Avionics STC Application/ Development and/or Modification Approvals.
Please contact us for all your avionic requirements.
Century Avionics CC
Tel: +27 (0)11 701 3244
Contact: Shane Somerville salesadmin1@centuryavionics.co.za
Johan Landsberg
support @centuryavionics.co.za
Website: Avionics In South Africa | Century Avionics
Instagram: Century Avionics (@century.avionics)
Facebook: Century Avionics
Century Avionics | Facebook
Linked In: Century Avionics
Century Avionics: My Company | LinkedIn j
87 February 2023
Companies
COMAIR FLIGHT SERVICES
CFS is Africa's premium all-inclusive private charter operator brand. Not only do they provide business and private clients with the ultimate aviation experience; but their services also include aircraft management and fixed-base operations (FBO).
An integral part of the business is aircraft management services, which eliminates the need for your own flight department. Their specialities lie in aircraft crew, booking schedules, maintenance coordination and aviation legislation compliance.
As an FBO, they have the latest, state-of-theart Ground Support Equipment (GSE), enabling
them to provide ground support for any size business aircraft. Their class-leading facility includes three large hangars, totalling over 4,400 square meters (over 47,000 square ft) of secure hangarage.
CFS prides itself on providing bespoke, VIP services to business and private clients alike, on the ground and in the air.
Contact CFS for your aircraft management requirements.
Tel: +27 11 540 7640 | Email: hello@flycfs. co.za | Website: www.flycfs.co.za j
88 February 2023
40 years of experience serving the discerning sportsman
TEL (24HRS) +27 11 540 7640 | EMAIL info@flycfs.coza | WEB www.flycfs.co.za FOLLOW US ON SOCIAL MEDIA, FLY CFS
CFS is about the experience, and we want to make yours the ultimate in aviation. From Charter Flights, FBO, Aircraft Management and Exclusive Aircraft Sales, our aim is not only to meet your needs, but to exceed them.
Don't just take a trip, choose CFS and embark on a journey
Companies
D.M. AVIATION SPARES
D.M. AVIATION SPARES is situated on the north side of Lanseria, Unit 2, next to Century Avionics, Gate 5. The company stocks aircraft parts, aircraft consumables and general consumables.
D.M. Aviation Spares was started in 2011 by Daniella Mawson who has been in aviation since 1980 and in the aircraft parts industry since 1990. She therefore has extensive knowledge of parts and their sourcing.
D.M. Aviation Spares' aim is to make life easier for the smaller AMOs at the airport by holding fast moving stock.
Daniella goes out of her way to source parts that others say are not available. D.M. Aviation
Keep you Flying"
4 Source & Supply Aircraft parts & consumables for Fixed Wing / Beechcraft / King Air / Dornier 328 / Citation / Embraers / Learjet & Home Build Aircraft. All parts come with Approved Release Certificates.
4 Locate "Hard to Find" Aircraft Parts & consumables
4 Handle Component Repairs & Exchanges
4 Distributor for Professional Tooling
4 Agent for Aircraft Spruce
4 Based next to Century Avionics, Lanseria International Airport
Contact: Daniella Mawson
Mobile no: 082 576 8853
E-mail: daniellamawson@telkomsa.net / dmaviationspares@gmail.com
HANGAR 44, GATE 6 LANSERIA INTERNATIONAL AIRPORT
imports parts as well as sourcing hard to find aircraft components. They provide clients with the best prices and service possible. Furthermore, they are agents for Aircraft Spruce and others.
Contact Daniella Mawson:
Tel: 082 576 8853
Email: dmaviationspares@gmail.com
89 February 2023 Companies
"We
Wehavemoved!
j
Tel: +27 (0)11 701 3011 24/7: +27 (0)82 521 2394 / +27 (0)72 849 1342 Email: ops@guardianair.co.za www.guardianair.co.za Gate 5, Hangar 7, Lanseria International Airport YOUR BUSINESS PARTNER IN AVIATION Aircraft Management Charter Services Maintenance Organization Aeromedical Solutions Companies
Guardian Air (PTY) Ltd is an aviation asset management company that provides a turnkey solution for aircraft owners and operators. As aircraft owners ourselves, we understand the various challenges and pitfalls experienced by aircraft owners, and we pride ourselves in finding tailormade solutions for each client's specific needs.
Through efficient and effective supply chain management, Guardian Air prevents unnecessary expenditure and endeavors to provide our clients with cost-effective solutions throughout our fleet.
Since its inception in 2010, Guardian Air has been providing non-scheduled charter and aeromedical services to the industry. We are committed to providing a world-class product in Africa, through the delivery of cost-effective charter services, high quality medical care and reliable maintenance services to their customers.
Guardian Air has its own Aircraft Operating Certificate (AOC), including aircraft up to A1 category (above 20 000kg MTOW) and endorsement for worldwide operations. Through our subsidiary, Guardian Air Maintenance, we offer comprehensive maintenance planning and cost-effective maintenance solutions on a variety of different turboprop and jet aircraft types.
Guardian's current fleet consist of the following aircraft types:
Beechcraft King Air 200 Hawker HS125-800A/XP
Dassault Falcon 20F
Dassault Falcon 50EX
Dassault Falcon 900EX
Guardian Air's reputation, and the reputation of the clients that they represent, is paramount to the company and they strive to continuously improve on the services offered.
91 February 2023 GUARDIAN AIR HAS EXPANDED INTO A NEWLY REFURBISHED 2500 SQM FACILITY AT LANSERIA INTERNATIONAL AIRPORT, ABLE TO ACCOMMODATE SUPER MIDSIZE JETS LIKE THE FALCON 900EX.
Companies
92 Gemair is an SACAA Approved Maintenance Organisation, AMO 1003 with 5 other African AMO Approvals and has a team of 9 full time engineers who together have a combined total of over 50 years aviation experience. Gemair are able to perform all aviation maintenance requirements on a variety of Non-Type certified aircraft, light singles and twins up to turbo propellers YOUR PEACE OF MIND IN AVIATION MAINTENANCE IMAGINE IT AND WE'LL GET YOU THERE OUT OF THE BLUE Air Safari's CONTACT: Andries Venter (082) 905 5760 | Stan Nel (082) 552-8155 011 659 2965 | charters@gemair.co.za | andries@gemair.o.za | ootbas@global.co.za Charters • Cessna 210 • Cessna 402 • Cessna 206 • King Air B200 AND EXTERIORS Tel: (011) 659-1962 Cell: 082 905 5760 Fax: (011) 659-1964 Email: info@aircraftcompletions.co.za Hangar 107 C and D Gate 13, Lanseria Airport CAA No AMO 620 Companies
GEMAIR & LANSERIA
AIRCRAFT INTERIORS – YOUR 1 STOP SHOP!
GEMAIR CC, the one-stop aviation solution for maintenance, refurbishments and Charter
Andries Venter started Gemair in 2005 bringing with him many years of experience gained in the South African Airforce, where he received his training as an aircraft engineer.
Gemair migrated to the southern side of Lanseria International airport in 2007 and has steadily grown in capability and reputation. The highly qualified team take care of a large fleet of privately owned, training and charter-operated aircraft. These range from non-type certified aircraft through light singles and twins and on to turboprops and light jets.
Gemair is a recognised SACAA Approved Maintenance Organisation, AMO 1003 and has a team of nine full-time engineers who together have a combined total of more than 80 years of aviation experience.
Gemair has recently incorporated both
instrumental and electrical workshops with a wide range of capabilities. Backed up by the fulltime administrative staff, Gemair has established itself as a true "One stop shop" able to cater to every need a client might encounter.
Gemair is also the owners of Lanseria aircraft Interiors serving your every need in aircraft interior and exterior refurbishment with our experienced staff, complimented by in house sheet metal and window replacements through our well-established sheet metal division.
Out of the Blue air safaris is also part of the Gemair group for all your executive and bush charter needs incorporating King airs, Caravans, Cessna twin and single engine aircraft, taking you safely to your destination in Southern Africa.
Lanseria International Airport Hangar 110
Gate 13, (South Side)
Phone: 011 701 2653
j
93 February 2023
Companies
NEXT AVIATION
NEXT AVIATION IS an aircraft sales company specialising in turnkey aircraft ownership solutions.
In a dynamic, ever-changing market, our team has extensive experience in Jet, Turboprop, Helicopter, and Piston aircraft sales. Whether customers are buying from our existing stock, or enlisting us to source their ideal aircraft, our mission remains the same – to ensure the right aircraft, for the right clients, done the right way.
With over 150 years of combined aviation industry experience, our team's wealth of knowledge and expansive networks are unparalleled. This gives us deep insights into the current market, both locally and globally.
Our clients are able to leverage off of our longstanding relationships with our partners, whether it's finance and insurance, avionics upgrades, interior and exterior refurbishments or other value-added services.
Situated in Johannesburg, the gateway to Africa, and with our widespread global networks, we manage transactions quickly and accurately in any currency, across any border.
Our global solutions include: blanket Reserve Bank approval, ITAC approval, Escrow support and full import & export logistics management.
We know that every client and every deal is different, and delivering personalised, consistent service excellence from pre- to post-sale is our core value proposition.
We hold ourselves and our partnering companies to exceptionally high standards, with unyielding accountability.
Our relationships with our clients span decades, and this exceptional customer retention is testament to these values.
Contact:
Tel: +27 (0)11 659 1064
Email: sales@nextaviation.co.za
www.nextaviation.co.za
j
95 February 2023
Companies
THE PROFESSIONAL GROUP
(Branches: Jnb, Plz, Dbn)
PROFESSIONAL AVIATION SERVICES, founded by Christine Garbett in 1979, has broadened its horizons over the years into fields, other than aircraft sales, while retaining its ethos, originally ingrained by Rob and Christine Garbett, of providing a personal approach to all activities. The group now employs over eight hundred persons.
The company now, through the group of companies, provides:
• Air Cargo Security Services and Training
• Logistics Warehouse Systems and provision of trained staff
• Security Guard Training
• Security Equipment supply and installation
• Cross Border Services into and out of Lesotho
• Polygraph Services
The philosophy of our business is to strive for the highest standard of service and in all respects to act with integrity, kindness and professionalism.
Professional Aviation Services
- Head Office 011 701 3320
Mr Rob Garbett
Telephone: 010 594 5417
Email: rob@professional.za.com
Cell: 082 565 7686 j
26 YEARS OF EXPERIENCE, WE GUARANTEE OUR WORKMANSHIP.
Specialising in sheet metal and structural repairs:
General maintenance and storm damage repairs. Accidents, insurance claims, and rebuilds. Window replacements. Corrosion removal and prevention treatment. We carry out Service Bulletins, modifications and approved STC's which are done in accordance with the SACAA and manufacturer regulations.
Our services include:
Aluminium & Stainless welding Custom design of instrument panels Assistance in Kit plane building.
admin@roeschaviation.co.za andries@roeschaviation.co.za francois@roeschaviation.co.za www.roeschaviation.co.za
96 February 2023 The p Pro be
Gate 5 Lanseria Airport
Hanger W1
AMO 008
Tel: 011 701 3338 Andries – 082 450 2097 Francois – 083 262 4250
Companies
SKYHAWK AVIATION
SKYHAWK AVIATION was established by Mike Gough (Airbus Training Captain and SA Flyer columnist) in 2008. Well established as the dominant operation in the flight training environment at Lanseria International Airport, Skyhawk Aviation offers all the resources required for the successful completion of all CAA licences and ratings.
As a Designated Flight Examiner (DFE 1) as well as an Airbus Training Captain, Mike is able to assess student's progress, and conduct final flight tests presenting realistic scenarios. We are also approved for full type ratings for the Airbus A320 and A340, as well as proficiency checks and ATP revalidations.
Aimed specifically at developing the professional pilot, we specialise in both the full turn-key contract clients as well as individuals starting out on the road to flying for a living. Part of our services include accommodation, transport and visa services.
Skyhawk is associated with the Sakhikamva Foundation, and offers programs to high school learners to expose the kids to aviation and spark interest in maths and science through this medium. Come and see our Boeing 737 nose section kitted out as a classroom!
If you need a reality check about the sometimes hard truth about becoming a career pilot, then you can't go far wrong by dropping in at Hanger 30, Gate 5 at Lanseria. Send an email to Mike beforehand to get welcomed to the demanding, but infinitely rewarding world of Commercial Aviation.
Contact Tracey Gough on:
Tel: 011 701 2622
Cell: 072 484 7984
Email: mikegough@mweb.co.za
Website: www.skyhawk.co.za
Find out if you have it in you to join the elite few that are entrus te d with hundre ds of millions of dollar s' wor th of aircraf t , along with a couple of hundre d of pre cious live s
I If you do, and are ut terly determine d to succe e d , we will get you from zero to employabilit y with airline s and commercial air op erator s . We cover ever y asp e c t of pilot training as well as that all-imp or tant care er development that will define your future flight path .
Learn with an A irline C aptain who's done the hard yards .
Y Your track re cord s tar t s here.
97 February 2023
SACAA 0339 www skyhawk co za info@skyhawk co za
j Companies
98 February 2023 CALL US NOW FOR ALL OF YOUR AVIATION NEEDS! AIRCRAFT MAINTAINENANCE AND REFURBISHMENT QUALITY IS OUR PASSION Skysource International SA, Hangar 203, Lanseria International Airport South Africa SOUTH AFRICA Aircraft Maintenance based at Lanseria International Airport South Africa. FAA USA Worldwide Aviation Resources Aircraft Sales, Purchasing, Maintenance and Consulting. AMO 1427 info@skysourcesa.com +27 10 900 4300 • +27 72 036 3433 WE SPECIALIZE IN: Beechcraft 90 Series Beechcraft 200 Series Beechcraft 350 Series Beechcraft 1900D Series Cessna Caravan C208 Series Aircraft With Full Aircraft Maintenance and Refurbishment, Paint, Upholstery, Defect rectification, Pre-purchase Inspection Capabilities. Decades of experience! Sheet Metal + Avionics Maintenance + Installation SA Flyer 2023|02 www.skysourcesa.com PTY
SKYSOURCE INTERNATIONAL - SOUTH AFRICA
SKYSOURCE International South Africa was established in 2016 and has established themselves as leaders in the turboprop maintenance sphere, they offer full end-to-end solutions for the turboprop operating community. The entire Skysource team live by a simple mission "Quality is our passion".
The highly qualified team at Skysource have all been hand-picked by the management for their level of training and their unique skill-set. The team skills are constantly being improved through a rigorous training policy that has become part of the Skysource culture.
Skysource International South Africa endeavours to keep all their client's aircraft operating to the highest safety standards, allowing the client to focus on fleet management and the commercial success of their businesses.
Based at Lanseria International Airport Skysouerce is centrally located for all turboprop owners and operators from all over Southern Africa to access with ease for all of their MRO needs. Skysource delivers tailored, cost-effective maintenance, repair and overhaul solutions to the regional turboprop community. With longterm maintenance solutions, they assist in lowering costs and eliminating surprises further down the road.
Maintenance and repairs are done within the fastest possible time frames as they understand how costly time constraints can be in aviation. Skysource aims to extend the lifespan of its
client's aircraft and keep downtime to a bare minimum. In addition, Skysource specialises in scheduled inspections, testing and airframe repairs, and provides tailored solutions, based on each client's individual needs.
To further assist their clients Skysource has recently acquired a share in aircraft paint and interior refurbishment specialists also based at Lanseria this along with their avionics capability expands their service to include any request that a client may have.
Skysource pride themselves on building lasting relationships with their clients, the relationship often starts with a pre-purchase inspection, which the Skysource team will perform anywhere in the world offering the client peace of mind when acquiring an aircraft.
Skysource is approved by the South African Civil Aviation Authority (SACAA) as an Aircraft Maintenance Organisation (MRO), as well as an approved USA FAA facility. Skysource has both an airframe class-1 composite rating and airframe class-3 all-metal rating, as well as ratings for CESSNA 208 , PC12 , KING AIR 90, KING AIR 200, KING AIR 350, Beechcraft 1900C and 1900D.
Lanseria International Airport
Hangar 203
Gate 5
Office: +27 10 900 4300 or Cell: +27 72 036 3433
99 February 2023
Companies
PT6A FLAT RATE OVERHAUL (FRO)
STANDARDAERO is one of the world's largest independent providers of engine maintenance, repair and overhaul (MRO) services, providing OEM-authorized support for leading aeroengines and APUs including the AE 3007, APS 2300, CF34-3/-8, CFM567B, GTCP36, JT15D, PT6A, PW100, PW150A, PW901A/C, RB211-535 and RE220.
StandardAero's facility at Lanseria International Airport near Johannesburg is a fully authorized Pratt & Whitney Canada (P&WC) Designated Overhaul Facility (DOF) for the PT6A engine family, and the world's only independent service provider authorized to overhaul the PT6A-140. In addition, the facility provides full support – up to and including overhaul – for 41 other variants of the engine.
The Lanseria facility also offers service center and mobile repair team (MRT) support for the PW100 turboprop and JT15D turbofan.
StandardAero Lanseria, a Pratt & Whitney PT6A designated overhaul facility (DOF) and the sole independent DOF approved for the PT6A-140, is pleased to support operators across Africa with P&W's flat rate overhaul (FRO) program, which combines OEM-level quality with guaranteed "not to exceed" capped pricing. Meaning that you can plan your maintenance expenses with confidence, and without any compromises.
StandardAero Lanseria, a Pratt & Whitney PT6A designated overhaul facility (DOF) and the sole independent DOF approved for the PT6A-140, is pleased to support operators across Africa with P&W's flat rate overhaul (FRO) program, which combines OEM-level quality with guaranteed "not to exceed" capped pricing. Meaning that you can plan your maintenance expenses with confidence, and without any compromises.
The FRO program does not incur extra charges for typical corrosion, sulphidation or repairable foreign object damage (FOD), and PMA parts are accepted.
The FRO program does not incur extra charges for typical corrosion, sulphidation or repairable foreign object damage (FOD), and PMA parts are accepted.
As the industry's leading independent aeroengine MRO provider, StandardAero is trusted by airline, governmental and business aviation operators worldwide for responsive, tailored support solutions. Contact us today to learn more.
As the industry's leading independent aeroengine MRO provider, StandardAero is trusted by airline, governmental and business aviation operators worldwide for responsive, tailored support solutions. Contact us today to learn more.
With more than five decades of experience in repairing and overhauling P&WC engines, StandardAero has developed a reputation for quality workmanship, industry leading turnaround times, exceptional customer service and competitive pricing.
Point of contact:
Jason Gallant
General Manager
Office: +27 11 701 3035
jason.gallant@standardaero.com j
100 BIGGER. BETTER. BOLDER. www.standardaero.com No surprise pricing No compromise on quality No sweeping exclusions No wonder it's so popular!
No wonder it's so popular! No surprise pricing No compromise on quality No sweeping exclusions www.standardaero.com
STANDARDAERO
Companies
INTRODUCING THE ONLY AIRPORT IN JOHANNESBURG THAT'S A BREEZE – IN AND OUT.
While Lanseria is known to be quick and convenient for travellers, it is also perfect for private charters
INTERNATIONAL AIRPORT
LOCATIONS
AERONAV ACADEMY AERONAUTICAL AVIATION
ROESCH AVIATION
CENTURY AVIONICS SKYSOURCE
STANDARDAERO
DM AVIATION SPARES
PRORISK
GUARDIAN AIR
AES SKYHAWK
EXECUTIVE AIRCRAFT REFURBISHMENT
LANSERIA AIRPORT
COMAIR FLIGHT SERVICES
GEMAIR
NEXT AVIATION
CLICK LOCATION DOTS TO LINK TO INTERACTIVE MAP