3:30 PM INFIELD
Weddings are better at Oaklawn. A variety of venues, delicious in-house catering, a hospitality team with an eye for detail. A luxury hotel for all your guests. After the reception, keep the party going in our 24/7 casino and Mainline Sports Bar. Weddings at Oaklawn. Let's plan yours.
YOUR HAPPILY EVER AFTER BEGINS HERE.
RACING / CASINO / HOTEL / SPA / EVENT CENTER / DINING / OAKLAWN.COM GAMBLING PROBLEM? CALL 1-800-522-4700.
Heights | North Little Rock | Conway | Pine Bluff FLORAL DESIGN | EVENT PLANNING | BRIDAL REGISTRY | GIFTS tiptonhurst.com |501.666.3333 For beautiful expert-designed wedding florals, the largest selection of cherished brands, and the most comprehensive bridal registry in Arkansas, trust Tipton & Hurst with all your wedding needs. TO Happily Ever After FROM THE Big Day...
Kayleigh Ross Photography
8 WELCOME
inspiration
9 SIMPLY SOPHISTICATED
12 ORANGE ZEST
14 GARDEN WHIMSY
16 FAIRYTALE FEEL
In Jonesboro, Culver Creations blends contemporary and traditional design elements.
18 A MODERN CLASSIC
Artful floral installations by Vase & Vine set the scene for a styled shoot in Dardanelle.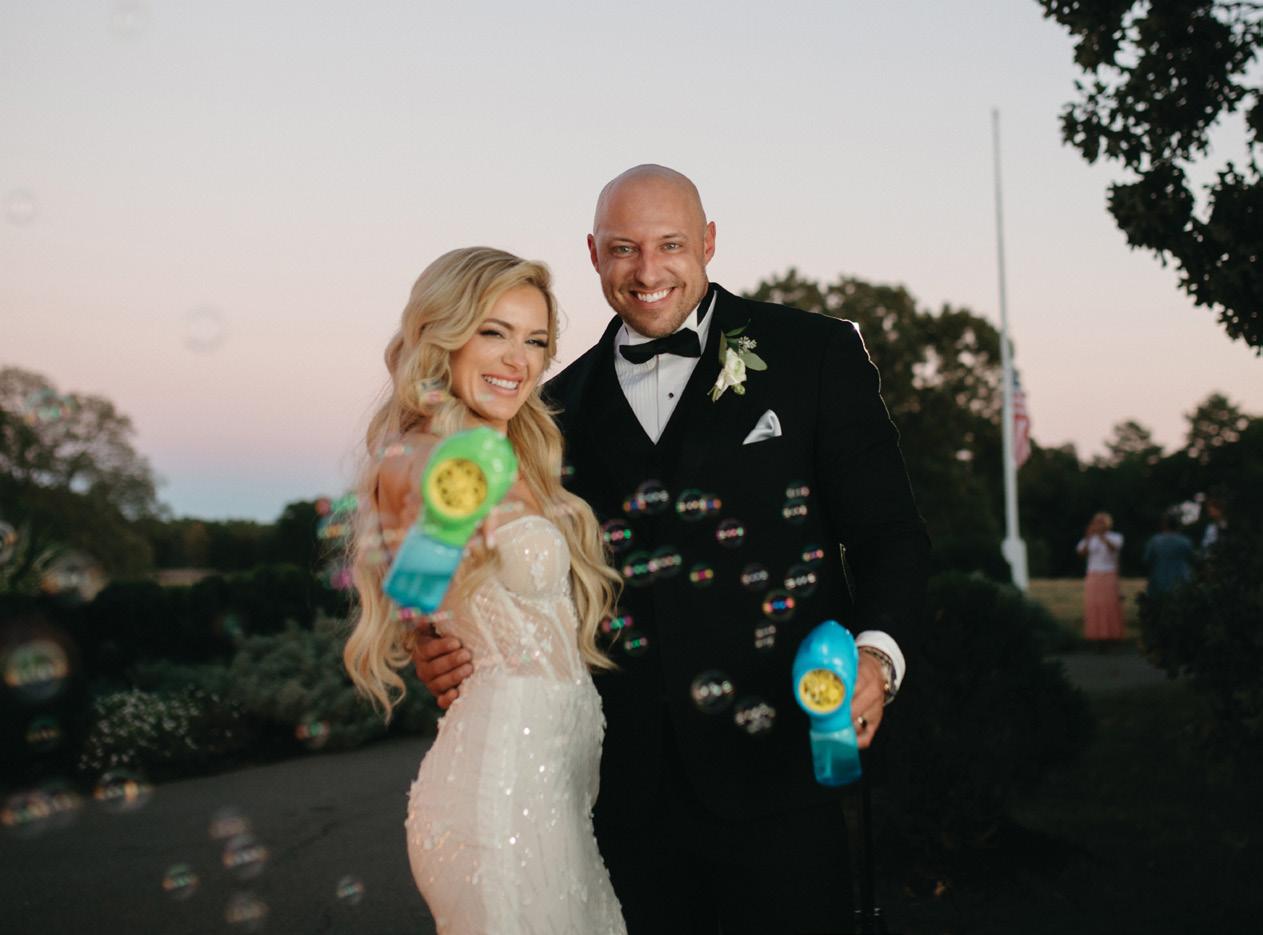 style
20 SCENE STEALERS
Floral patterns, shimmering jewels, and special details create wow-worthy wedding looks.
real weddings
29 KAYLEIGH KISER + PAUL PROPST
33 ARHITA DASGUPTA + BILLY HUPP
37 CAROLINE OUDIN + DAVID POLLARD
41 KELLY LAMB + JD BRUNING
45 SARAH STOIBER + KAMERON KEESLING
49 YAYA CISWONDO + REN É LEONARD
special section
53 TRENDSETTERS
last look
64 SHARE THE LOVE on
the cover
Model Maurelys Wade photographed in the home of Drs. Jim and Ann Ballard Bryan. Photography by Molly Anne Sandefur. See page 20.
This issue contains listings of some of the products, manufacturers, distributors and retailers represented in this issue. Space limitations prevent sourcing of all items. Although extreme care is taken to provide correct information, Weddings in ArkansasTM cannot guarantee information received from sources.
At Home in Arkansas TM Weddings in Arkansas is published 2 times a year by Root Publishing, Inc. Opinions expressed in articles, letters or advertisements, unless otherwise noted, do not necessarily reflect the opinions of the publisher or the staff. Every effort has been made to ensure that all information presented in this issue is accurate and neither Root Publishing, Inc. nor any of its staff, is responsible for omissions or information that has been misrepresented to the magazine. Copyright© 2015 Root Publishing, Inc. All rights reserved. No part of this publication may be reproduced or transmitted in any form or by any means, electronic or mechanical, including photocopy, recording or any information storage and retrieval system, without the permission in writing from the publisher. All pictorial material reproduced in this book has been accepted on the condition that it is reproduced with the knowledge and prior consent of the photographer concerned. As such, Root Publishing, Inc. is not responsible for any infringement of copyright or otherwise arising out of publication thereof.
We make every effort to correct factual mistakes or omissions in a timely and candid manner. Information can be forwarded to Stephanie Maxwell Newton, editor; At Home in Arkansas TM 2207 Cottondale Lane; Little Rock, AR 72202 or by email at stephanie@athomearkansas.com. Volume
21, Number 1
29 37 IN THIS ISSUE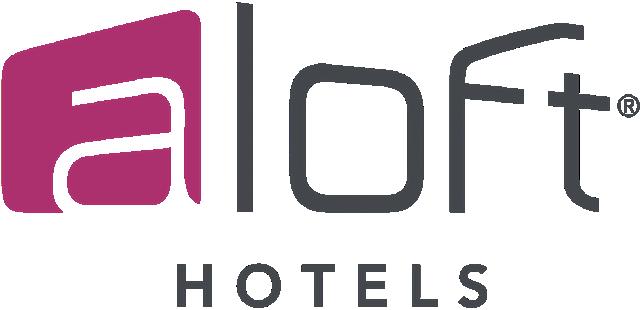 Spring/Summer 2023 | weddingsinarkansas.com 5 501-791-9999 Info-aloft@makanhospitalitymgt.com 716 Rahling Rd. | Little Rock AR aloftlittlerockwest.com Aloft Little Rock West is the new destination that will make your celebration standout from the rest! Your special day will create a social scene that will have all of your guests abuzz! From our airy loft inspired rooms to our signature cocktails at the WXYZ Bar, it's sure to make your big day Different. By Design. DIFFERENT. BY DESIGN. @aloftwlr + @wxyzbarlr @aloftwlr + @wxyzbarlr @wxyzbarlr Say "I Do" to the best hotel and event venue in Russellville! AWARD-WINNING HOTEL | OUTSIDE CATERING | LARGE EVENT ROOM FOR REHEARSAL DINNER + WEDDINGS SHOWERS 300 East Harrell Drive Russellville, AR 72802 479-219-5152 hiesales@makanmgt.com holidayinnexpress.com/russellvillear
Publisher
Kelly Fraiser (ext. 101) kelly@athomearkansas.com
Editor in Chief
Stephanie Maxwell Newton (ext. 102) stephanie@athomearkansas.com
Art Director Bailey Dougan (ext. 106) bailey@athomearkansas.com
Online Editor
Laura LaRue (ext. 104) laura@athomearkansas.com
Advertising Art Manager
Taylor Evans taylor@athomearkansas.com
Contributing Copy Editor
Susan Darcey
Contributing Photographer
Molly Anne Sandefur
Contributing Stylist
Lauren Cerrato
Contributing Writers
Tiffany Adams and Virginia Brown
Account Managers Isabella James (ext. 103) isabella@athomearkansas.com
Office Coordinator Lisa Spicer (ext. 100) lisa@athomearkansas.com
Billing billing@athomearkansas.com
SUBSCRIPTIONS
Call 818.286.3115 or email subscribe@athomearkansas.com for customer service
Annual subscriptions: $15.95
Single copy: $3.95 plus shipping and handling
ADVERTISING
For information about advertising in Weddings in Arkansas or At Home in Arkansas, call 501.666.5510 or email kelly@athomearkansas.com
Editorial & Advertising Office 2207 Cottondale Lane Little Rock, AR 72202 501.666.5510
6 Weddings in Arkansas | Spring/Summer 2023
VASE & VINE Full Service Wedding Florist 318 S. Rogers St. | Clarksville, AR vaseandvinefloral.com | 479.754.3658
Come See What Everyone Is Talking About! SCHEDULE A TOUR TODAY! 501.975.3203 PleasantValleyCountryClub.net Call Stormi Foster - Director of Catering and Events
From the Editor
For my rehearsal dinner, I combined black-and-white pictures of both my and my husband's parents and our four sets of grandparents, all on their wedding days, in one big floating frame. I set it on a table near the bar so guests could take a look as they mingled before dinner. I had wanted a place to honor the most special people in our lives, but the framed collage also became a kind of study in wedding trends over the decades. For example, there's my mom's lace-trimmed veil peeking out from behind her Farrah Fawcett waves, and the tiny bride-andgroom topper on my maternal grandparents' wedding cake. I especially love the candid snapshot of my husband's paternal grandparents in their getaway car, "Just Married! Look Out!" written on the side of the door.
After our rehearsal dinner and all the excitement that followed, I brought the frame home and set it on a shelf in our dining room where it has stayed on display ever since. I couldn't bring myself to disassemble it even after it had served its purpose; the joy on our family's young faces is palpable, and it's nice to see them all gathered in one place.
There's no denying that photography is one of the biggest parts of planning a wedding these days. Finding a photographer is on the top of a bride and groom's to-do list when they first get engaged, and this service often requires a sizable portion of the budget, too. If you're sentimental like I am, every penny is worth it to capture those memories—not just for you to enjoy, but for your loved ones for years to come.
Best wishes for your big day!
Submit Your Wedding
Want to see your big day (or styled shoot!) featured in the pages of our next issue? Visit weddingsinarkansas. com/submit for information.
Get in Touch!
We love hearing from our readers. If you have a question, correction, or simply want to share your thoughts on a story, email stephanie@ athomearkansas.com. You can also find us on Facebook (@weddingsinarkansas) and Instagram (@weddingsinar).
Stephanie Maxwell Newton, Editor in Chief STEPHANIE@ATHOMEARKANSAS.COM
8 Weddings in Arkansas | Spring/Summer 2023 WELCOME
Photos by Rett Peek (portrait), Kati Mallory
Photo & Design (top), and Sterling Imageworks (bottom)