Kaufman b y Design West
September 2022 | athomearkansas.com 1 501.673.3978 • 14900 CANTRELL RD. LITTLE ROCK • KAUFMANLUMBER.COM HARDWARE | MONDAY FRIDAY: 7:30 AM 5:30 PM • SATURDAY 8:00 AM 1 PM SHOWROOM | MONDAY FRIDAY: 8:30 AM 5:30 PM • SATURDAY 8:30 AM 1 PM
HISTORIC DOWNTOWN CONWAY | 1011 OAK ST.
Your dream home goes beyond walls and windows. It's about how you live, and where — like the expertly planned neighborhoods o ered by Chenal Properties. Scenic landscapes. Thoughtful extras. All comfortably nestled among the schools, restaurants, businesses and outdoor amenities you love best. These are more than dream homes. It's a dream life. See what's available to build or buy. chenalproperties.com | 7 Chenal Club Blvd. | Little Rock, Arkansas 72223 | 501-821-9108 PotlatchDeltic is an expert at selling quality real estate. Having established some of the most sought-after developments in Central Arkansas, including Chenal Valley in Little Rock and Red Oak Ridge in Hot Springs, the company also o ers a wide variety of recreational properties for sale around the state. Welcome to Dream Living.
CAVIAR COLLECTIONS
M Y L A G O S M Y W A Y
400 N. Magnolia St. | North Little Rock, AR 72114 pchdwe.com | sales@pchdwe.com | 501-224-1724 We opened our doors in 1949. Our focus then and now is to bring our customers a quality product to match the quality of service we provide.
ADVERTISEMENT
LOT OF CUSTOMIZED REMODELS. HOW DO YOU START?
This client has a large family and loves to entertain, so maximizing space was a priority. This kitchen had a structural column in the middle of the room that the client really wanted to remove. After consulting an engineer, we developed a plan to remove it, which opened so many options! RENOVATIONS CAN BE MESSY. HOW DO YOU ACCOUNT FOR THIS?
bath remodels, and new construction
remodels, additions, kitchen
Tackling a large remodel or addition can be intimidating, but if I understand my client's goals, I can help them navigate the process. We always start by discussing the big picture, which allows me to price different options while keeping the end goal in mind.
BEFORE:YOUDOA
ONE OF THE GOALS FOR THE HOME FEATURED HERE WAS TO CREATE A BETTER FLOW. HOW DID YOU GO ABOUT THIS?
KNOWN FOR:
Kitchen Renovations with Nathan Cooper
HOW DOES YOUR TEAM ADDRESS MATCHING EXISTING FINISHES?
Custom +
3801 Woodland Heights Road Suite 125C Little Rock, AR nathancooperhomes.com501.658.911472212@rivervalleybuilders
We spend a lot of time during the preconstruction phase talking through expectations, communicationandis key. If possible, we try to completely block off the construction area from living spaces to minimize dust and debris.
One of the most important things in any project is blending the new with the old. Continuing existing finishes can really help the continuity, and we work with talented subcontractors who pay close attention to those details. Sometimes we have to have older trim specially milled or refinish hardwoods, but it can make a really big difference!
8 At Home in Arkansas | September 2022 6041 6554
DREAM TEAM A North Little Rock couple's dated primary bath is transformed into a spa-worthy space. 50
CONTENTS 41
CUSTOM & CLASSIC
Heather Krijt rethinks a home's square footage to create a hub for cooking and gathering. 46
SMALL HOUSE, BIG STYLE Designer Jill White updates her home's hardest working spaces for style and functionality. 65
Vol. 27, No.8 © 2022 by Root Publishing, Inc. All rights reserved. Permission to reprint or quote excerpts granted by written request only. At Home in Arkansas™ (ISSN 1540-8914, USPS# 020-999) is published 11 times a year (January/February, March, April, May, June, July, August, September, October, November, December) by Root Publishing, Inc., 2207 Cottondale Lane, Little Rock, AR 72202. Periodicals Postage Rates are Paid at Little Rock, AR and additional mailing offices. POSTMASTER: Send address changes to At Home in Arkansas™; 2207 Cottondale Lane, Little Rock, AR.
NEW IN BLUE
TRUE TO SELF
A portion of designer Andie Anderson's primary bedroom becomes a dreamy bath retreat.
PREP SPACE Carrie Kidd updates a family home's central spaces with a cheerful dose of pink and blue. 60
Cabinetmaker Doug Duke showcases his talent in his family's new construction home. 54
Home September 2022 | e Kitchen & Bath Issue
On e Cover Special Sections FOODIE TRENDSETTERSFAVES Kitchen & Bath Professionals6933 SHOP The Dark Side DESIGN Kitchen & Bath Upgrades REFRESH Beauty in Unity Style 231915 Life TASTE Eat Your Veggies DISCOVER Conway3729 ENDWELCOMENOTES In Every Issue 8012
A Little Rock family's colorful kitchen. Design by Carrie Kidd. Photography by Rett Peek. See page 54.
10 At Home in Arkansas | September 2022 SUBSCRIPTIONS Call 818.286.3115 or subscribe@athomearkansas.comemailforcustomerservice.P.O.Box15065N.Hollywood,CA91615-5065 ADVERTISING For information about advertising in At Home in Arkansas, call 501.666.5510 or kelly@athomearkansas.comemail2207CottondaleLaneLittleRock,AR72202501.666.5510 Publisher Kelly Fraiser (ext. kelly@athomearkansas.com101) Editor Stephanie Maxwell Newton (ext. stephanie@athomearkansas.com102) Managing Editor Tiffany Adams (ext. tiffany@athomearkansas.com104) Graphic Designer Taylor graphicartist@athomearkansas.comO'Dell Social Media Manager Laura laura@athomearkansas.comLaRue Contributing Graphic Designers Lauren Cerrato and Amy Vaughn Contributing Photographers Connor North Goad and Rett Peek Contributing Stylists Lauren Cerrato and Steph Smith Account Manager Isabella James (ext. isabella@athomearkansas.com103) Brand Manager Becca Moore (ext. becca@athomearkansas.com106) Billing billing@athomearkansas.com 1777 River Road, Lakeview, AR 72642 870-431-5202 • Email gastons@gastons.com Lat 36° 20' 55" N Long 92° 33' 25" W Gastons.com There's one name in trout fishing, and it is Gaston's. America's #1 trout fishing resort is legendary, luring anglers from coast to coast for the ultimate White River experience. Come fish in style and comfort as part of the Gaston's family. • FIRST CLASS GUIDE SERVICE • LODGING • ONE OF THE SOUTH'S FINEST RESTAURANTS • PRIVATE CLUB • TENNIS COURTS • SWIMMING POOL • NATURE TRAILS • CONFERENCE LODGE • LANDING STRIP FOR FLY IN GUESTS TheDiscoverLegacy A First-Class Time... EVERY TIME.
4 Yellow Gold and Diamond Hoop Earrings with Marquise Accent, $2,595 Hoop earrings are back in a big way. The experts at Sissy's are here to help you find an iconic pair that is sure to set you apart from the crowd.
Fall brings a crisp seasonal change that draws out beautiful colors, cooler weather, and classic fashion. As you reach for your autumn wardrobe, don't forget to accessorize those new fall boots and cozy sweaters with extraordinary jewelry from Sissy's Log Cabin. Sissy's has an expertly curated selection of the latest trends that are sure to add a touch of brilliance to your autumn look.
Shop these looks and more in-store or online at SissysLogCabin.com
September 2022 | athomearkansas.com 11
ADVERTISEMENTadvertorialAutumn Allure
2 White Gold and Rose Gold Diamond Earrings, $3,395 Mixed metals have never looked better. Pair these rose hues with cool diamonds and the combination is unbeatable.
1 David Yurman DY Elements Disc Pendant in Yellow Gold with Pavé Diamonds, $6,950 Pair this captivating pendant with a yellow gold chain for an unforgettable look. 1 4 5 623
Sissy's
5 David Bracelet,LexingtonYurmanChain$18,500 Embrace the cooler temperatures by layering in this 18-karat yellow gold bracelet with pavé diamonds.
3 Oval Diamond with Ruby Halo Ring, $11,995 Embrace the color of the season with this 18-karat white gold ring featuring an oval-shaped diamond surrounded by a rubyvibranthalo.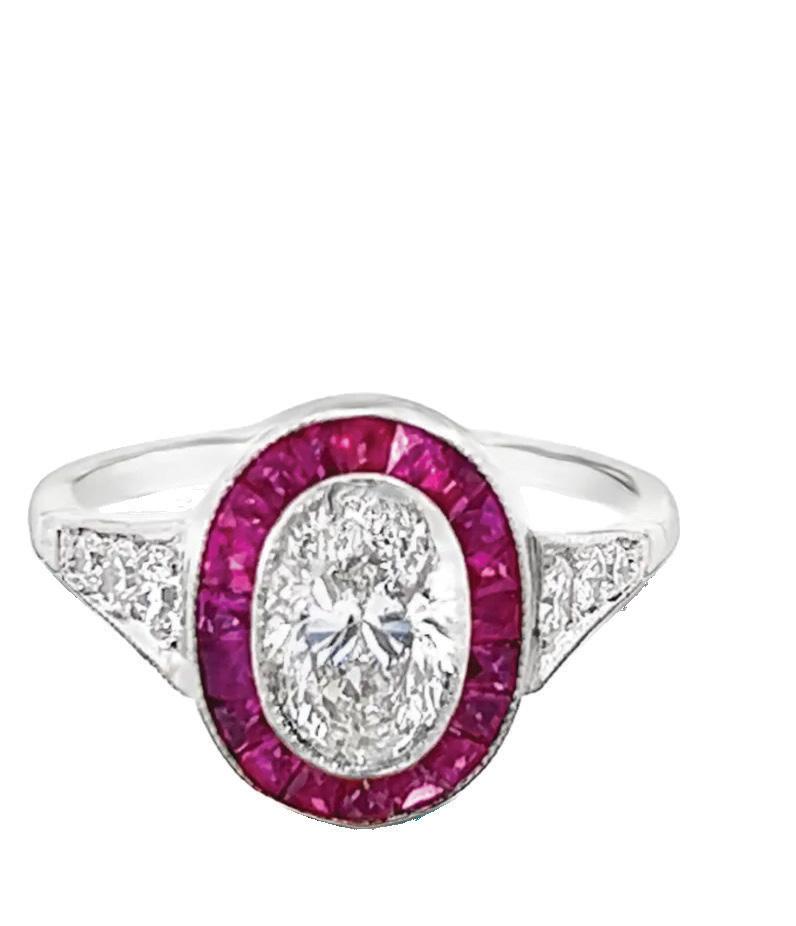 6 Pearl and Diamond Ring, $4,700 Pearls are a classic for a reason, incorporatingand them in unexpected ways is a huge trend this season. Show your style with this ring featuring 18-karat white gold and a diamond leaf design.
Date Book
On September 17, The City of Wilson presents a farm-to-table dinner featuring wine pairings as part of the recurring Wilson Wine Experience. Set at the Gardens at Wilson Grange, enjoy a 6-course wine-paired dinner featuring fresh, local ingredients accompanied by live music.
Stephanie Maxwell Newton, editor
GET IN TOUCH! We love hearing from our readers. If you have a question, correction, or simply want to share your thoughts on a story, email stephanie@athomearkansas.com. You can also find us on Facebook, Instagram, Twitter, and Pinterest (@athomearkansas).
Once upon a time kitchens and baths were small. When you walk into old homes, particularly historic ones, it's clear these were utilitarian spaces meant to serve their intended function and nothing more. What would those of yesteryear think of our double islands, breakfast nooks, and spacious showers? If they stuck around a while, I think they'd adopt the current consensus: There's no reason the most functional spaces shouldn't also bring us joy.
FORMAT-FESTIVAL.COM
While the kitchen's status has been elevated to the "heart of the home" in recent decades—due no doubt to the tendency to gather there, no matter the size—the bath's ascension as the center of self-care seems to be a more current trend. This is often where we start and end our days, and as people seek out slower, healthier lifestyles, it makes sense to curate a space where you can feel pampered and at ease.
WINEPALLENSMITH.COM&DINE
publishersofcourtesyand(portrait)PeekRettbyPhotosPhotosbyRettPeek
LUNCHCOMPANY.COMEGGSHELLSKITCHEN&STROLL
COOKING CLASSES Looking to increase your skill level in the kitchen? Book a cooking class at Eggshells Kitchen Co. in Little Rock and learn from the pros. September's lineup includes jambalaya with private chef Rick Rogers (September 6), macarons with pastry chef Anna Chighizola (September 14), and more.
FESTIVALWILSONARKANSAS.COMFUN
EditortheFrom
Bentonville's culture scene continues its meteoric rise with the inaugural FORMAT Festival September 23-25. Named for its combined emphasis on music, art, and technology, the event's website promises "curated curiosity;" think immersive art experiences, light shows, and workshops alongside outdoor concerts and inspired food vendors.
Fall tours at Moss Mountain Farm begin September 8 and continue Thursdays, Fridays, and some Saturdays throughout the season. Admission includes a guided tour of P. Allen Smith's home and gardens as well as lunch prepared from his book Seasonal Recipes from the Garden
STEPHANIE@ATHOMEARKANSAS.COM
12 At Home in Arkansas | September 2022 WELCOME
September 2022 | athomearkansas.com 13 501.690.2193501.690.2193 Hours: Mon-Fri 10-5; Sat 10-4 • 1523 Rebsamen Park Rd Little Rock • 501-663-0460 • cynthiaeastfabrics.com Upholstery | Pillows | Drapery | Headboards | Wallpaper | Home Accessories DOWEITALL Artis- tr LittleRock,AR72205 9501BaptistHealthDrive Suite950,MedicalTowersII HOVERWITHYOURPHONE'S CAMERATOVISITOURWEBSITE BOTOX|FILLERS|FACIALS|DEEPMASKS|CHEMICALPEELS MICROBLADING|DERMAPLANING|LASERSKINRESURFACING ANTI-AGINGTREATMENTS|PHYSICIAN-GRADECOSMETICS PERMANENTCOSMETICS|ACNETREATMENTS|COSMETICSURGERY YELINERE LET'STALK Lineyoureyeswithoneof thesegorgeouspens!blinc's LiquidEyelinerisasemipermanentliquidthatis effortlesslyremovedwithonly waterandgentlepressure. blinc'sMicropointEyelinerPen givesyouultimatecontrolwhen creatingendlesslooks.BOTH NOWAVAILABLEatEnglish PlasticandCosmeticSurgery Center.Calltoreserveyours! (501)227-9556 1-800-390-3223 SURGEONCOSMETIC.COM PLASTICANDCOSMETICSURGERYCENTER NGLISHE BECAUSELIFELOOKSBETTERWHENYOUDO
14 At Home in Arkansas | September 2022 1504 Rebsamen Park Road Little 501.280.3200Rock Tues - Sat 10a.m.www.mertinsdykehome.com5p.m.BARCELONA BY AMERICAN LEATHER Relax and enjoy autumn in kansas. ARKANSAS' LARGEST SELECTION OF INTERIOR BARSTOOLS! Pleasant Valley Plaza 11220 N Rodney Parham, Suite 14 • 501.663.1818 kenrashsoutdoorfurniture.com KenRashsArkansas kenrashsar HUGE SELECTION OF FURNITURE FOR OUTDOOR LIVING AVAILABLE FOR IMMEDIATE DELIVERY!
September 2022 | athomearkansas.com 15 UPDATE YOUR SPACE Style e Dark Side PRODUCER STEPHANIE MAXWELL NEWTON PHOTOGRAPHER RETT PEEK Black and white vessel and small black dish. Tipton & Hurst, Little Rock TIPTONHURST.COM Candlestick holder and black beads. Casey Sarkin Home, Fayetteville 479.530.0686
16 At Home in Arkansas | September 2022 Black and white glass vase. Providence Design, Little Rock PROVIDENCELTDDESIGN.COM STYLE SHOP vendorsofcourtesyImages Reach for moody hues (think black, charcoal, depthwood)dark-stainedandtoimbueyourhomewithanddrama Gray checkerboard cabinet and "Tesoro" counter stool. Kaufman By Design West, Little Rock KAUFMANLUMBER.COM "Mali" rope and iron pendant. GW Lighting & Home, Benton GWLIGHTINGANDHOME.COM "Roderick" dining table. Cantrell Furniture Design Center, Little Rock CANTRELLFURNITURE.COM "Piccolo" black Marquina marble mini table lamp. TEC Electric, North Little Rock TECELECTRIC.COM
September 2022 | athomearkansas.com 17 501.225.8999 Come Visit Arkansas's Largest Selection of Rugs Offering Outstanding Service on Cleaning & Repair Arkansas's Finest Selection for Designers! On the surface, we give you beautiful, stylish spaces that reflect your personality and appeal to your tastes, but look deeper and you'll find we also give you functionality that's ideally customized just for you. RESIDENTIAL RENOVATIONS BOUTIQUE COMMERCIAL CUSTOM HOME CONSTRUCTION Living In Place & Wellness Based Design Principles Julie R. Rodriguez, CLIPP CEO | Principal Designer Creative Bentonville,704elancreative.co479.268.8246Director@elancreativeSMainStreet,AR72712 PLEASANT501-680-9484RIDGE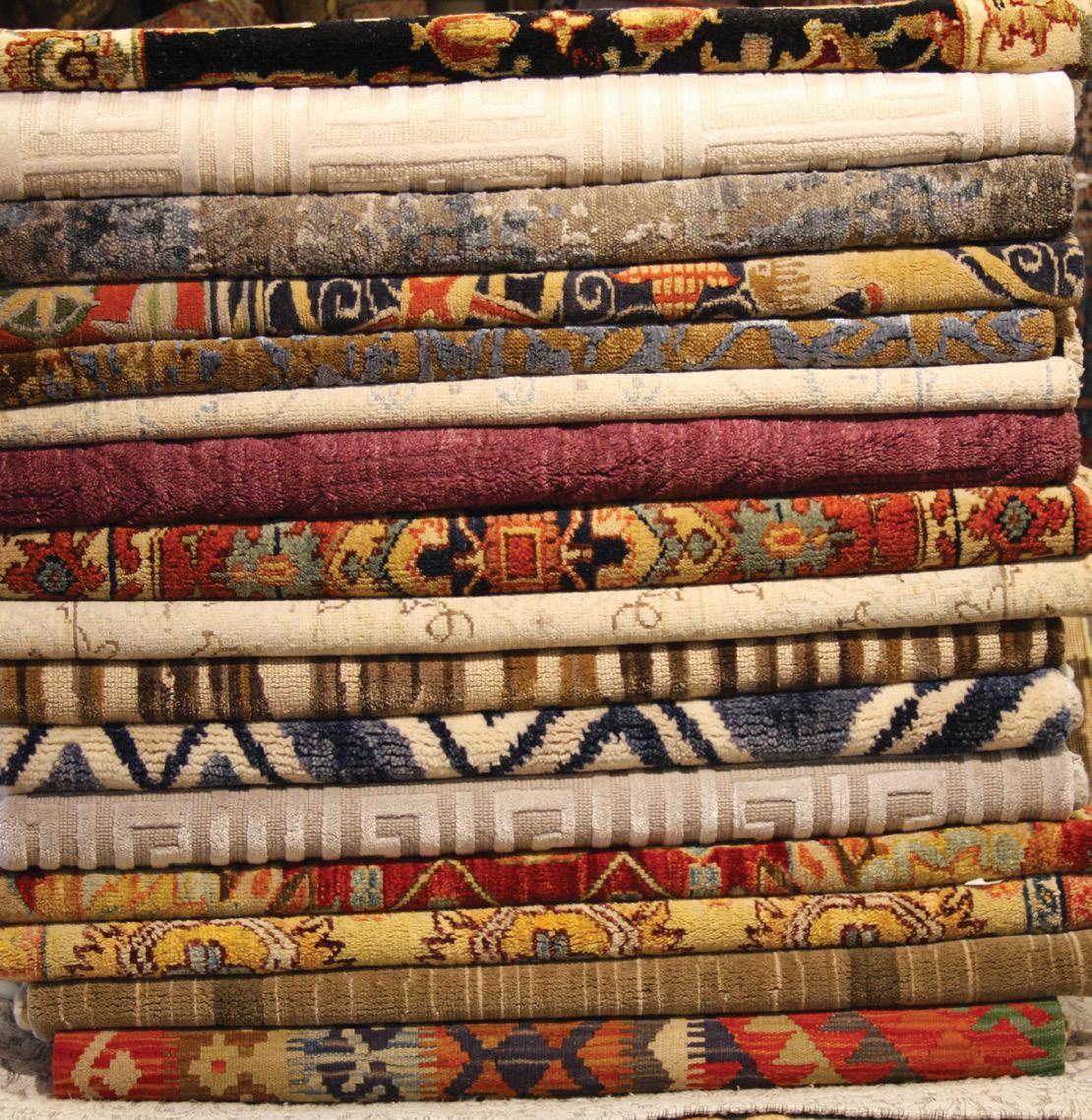 18 At Home in Arkansas | September 2022 Pella windows are rated #1 by Little Rock homeowners for highest quality.* *Based on a 2020 survey of leading window brands among homeowners. © 2021 Pella Corporation Pella Window & Door Showroom 8740 Maumelle Boulevard, North Little Rock 501-758-5050 | PellaLittleRock.com Windows & Doors Style. Crafted just for you. OUTDOOR LIVING + LANDSCAPE DESIGN • BUILD • MAINTAIN 501.454.9803 | BETTERLAWNSAR.COM SPEND MORE TIME OUTSIDE SOTNACSEEMORE
Designer Philippe Starck's "White Tulip" tub for Duravit is inspired by the organic blooms of the popular flower.
STYLE DESIGN PRODUCER
September 2022 | athomearkansas.com 19
Kitchen & Bath Upgrades
vendorsofcourtesyImages TIFFANY ADAMS
Take your home's hardest-working spaces to the next level with these chic and functional pieces
20 At Home in Arkansas | September 2022
Relax in a REIMAGINED BATH
1 Shown in a Champagne Bronze finish, Delta's Saylor bath collection was inspired by modern farmhouse style. Available fall 2022. 2 The Central Park West bath collection from Kallista was inspired by the elegance of decades past. 3 Warmth and minimalism combine in Kohler's new Tone collection, which features extra resistance to tarnishing and corrosion. 4 The "Alva" tub from MTI Baths is a contemporary take that is continuously curved in all directions. 5 Designed and made in Brooklyn, the James collection from Watermark Designs is shown in a black-on-gold finish here.
STYLE DESIGN 1 2 3 4 5
up YOUR KITCHEN
RetailersLocal
BLANCO
Ferguson Bath, Kitchen, & Lighting Gallery, ferguson.com; The Plumbing Warehouse, tpwlittlerock.com; Southern Pipe & Supply, southernpipe.com DELTA Falk Plumbing Supply, falksupply.com; Ferguson Bath, Kitchen & Lighting Gallery, ferguson.com; J&B Supply, jandbsupply. com; Lumber One Home Center, lumber1. com; Mid-South Plumbing and Electric Supply, midsouthplumbingandelectric. com; PC Hardware, pchdwe.com; Plumb Perfect, springdalewinnelson.com; Ridout Lumber, ridoutlumber.com; Sanders Supply, sanderssupply.com; Southern Bath & Kitchen, southernbathandkitchen.com; Southern Pipe & Supply, southernpipe. com; The Plumbing Warehouse, tpwlittlerock.com DURAVIT AND WATERMARK
September 2022 | athomearkansas.com 21 STYLE DESIGN
DESIGNS Ferguson Bath, Kitchen, & Lighting Gallery, ferguson.com FISHER & PAYKEL
AAA Home Center, aaahomecenter.net; Metro Appliances & metroappliancesandmore.comMore, KALLISTA Southern Pipe & Supply, southernpipe.com KOHLER Falk Plumbing Supply, falksupply. com; Ferguson Bath, Kitchen & Lighting Gallery, ferguson.com; MidSouth Plumbing and Electric PlumbingPipesouthernbathandkitchen.com;com;midsouthplumbingandelectric.Supply,SouthernBath&Kitchen,Southern&Supply,southernpipe.com;TheWarehouse,tpwlittlerock.com
6 The "Westville" kitchen faucet from Delta features a pull-down spout for easy cleaning. Available in three finishes, shown in Matte Black. 7 Fitting a variety of sinks, Blanco's new "Foldable Grid" is made from stainless steel rods connected by slip-proof, flexible silicon and can be used for washing veggies or as a drying rack. 8 Available in a single or double drawer option, the Series 11 dish drawer from Fisher & Paykel is offered with a stainless steel front or can be fitted with a cabinetry panel. 9 Thor's "Kitchen Professional" French-door refrigerator features a "Flex Drawer" providing different cooling modes for meat, veggies, and more.
MTI Ferguson Bath, Kitchen, & Lighting Gallery, ferguson.com; Kitchen and Bath Ideas, kitchenandbathideas.biz; Southern Pipe & Supply, southernpipe.com; Winsupply, winsupplyinc.com THOR Metro Appliances & metroappliancesandmore.comMore, Spice 6 9 8
7
22 At Home in Arkansas | September 2022 andreabrooksinteriors.com | @abinteriors Now Located in Northwest Arkansas WEST LITTLE ROCK GLASS LLC. BRICK | STONE | HARDSCAPE | PAVERS FIREPLACES | GRILLS & APPLIANCES CASUAL FURNITURE | HOME DECOR 1609 E. 9TH ST. LR, ANTIQUEBRICKINC.COM501-375-006072202
September 2022 | athomearkansas.com 23 STYLE REFRESH WRITER TIFFANY ADAMS PHOTOGRAPHER RETT PEEK STYLIST STEPHANIE MAXWELL NEWTON In El Dorado, designer Andrea Brooks maximizes a spacious bedroom's function with defined zones and an artful aesthetic
Beauty in Unity
24 At Home in Arkansas | September 2022 STYLE REFRESH As a dog-lover, Renee was captivated with this vintage oil painting she found on a trip to Little Rock's Fabulous Finds. BEFORE aving grown up in the beloved South Arkansas home she now shares with her husband, David, Renee Skinner has seen the midcentury residence evolve through the years. "Her mom was a collector and very into design," designer Andrea Brooks says. Since moving into the house in 1998, the couple had taken it through their own iterations, working with Andrea—who is also a close friend—on past decorative additions in the bedroom. Yet it had not undergone a structural change until last year. "There were pieces of the 'recreation room' era and past attempts at inexpensive updates. We were ready for a finished space that made sense as a bedroom," Renee says of the decision to hire Andrea to help with a full-scale renovation. The first order of business was to remove a pony wall that separated the bed from what Andrea refers to as a "saloon-style bar." "It divided the room right after the first set of windows, so taking that out allowed us to center the bed," she says. Now the space is home to four defined zones: the bed, a sitting area for morning coffee, a lounge space for television and drinks, and an office. Each of the areas are united with a common aesthetic that reflects the couple's style. "She wanted a look that was eclectic and collected but still sophisticated," Andrea says. Perhaps the most cohesive feature is the walls, where cedar planks were traded for drywall H covered in a dramatic, high-gloss blue-green hue. "Because the room is so expansive, we wanted to make it feel cozy; painting it one unifying color achieves that," Andrea says. The designer also brought in scaleappropriate pieces such as the four-poster bed, Kelly Wearstler light fixture, and a massive Asian screen. Finishing touches such as vintage glassware and contemporary abstract throw pillows are reminiscent of Andrea's philosophy of mixing old and new whenever possible. "She loves to shop. I usually go to clients with an all-over plan but can also back that out and let them do some of the legwork if they enjoy it, " Andrea says, pointing to several of the art pieces and finds Renee selected herself as well as treasures the couple already owned. "Andrea guided our purchases so there wasn't a bad dollar spent," Renee says. "In the past I have bought things that didn't quite work, but we just lived with them. With Andrea, every decision moved us closer to this final vision."
BEFORE "Newburg Green" Benjamin MooreThis door leads to a private balcony.
September 2022 | athomearkansas.com 25 STYLE REFRESH
THE SPACES TO BE Nearest the bed, an antique barley twist table and pair of plush swivel chairs create a nook for morning coffee. Andrea notes the table is large enough to be used for games as well. Opposite this area sits the lounge space. Here, the couple can pour a drink from the nearby carved furniture piece (a find from Mina Rea's in El Dorado) before relaxing in front of the television on the sofa. In the office area, a vintage desk pairs with a contemporary chair and rug.
CONTRACTOR McKinnon Brothers Contracting INTERIOR DESIGN Andrea Brooks, Andrea Brooks Interiors
The painted Asian screen—a vintage find scored from Bear Hill Interiors—was the first purchase Renee and Andrea made for the room. Andrea notes the large-scale piece functions as art and brings dimension to the wall in the office area.
3
26 At Home in Arkansas | September 2022
STYLE REFRESH
1 MAKE A PATTERN Andrea used a Trend fabric with an embroidered ogee lattice to bring in a strong, true blue against the wall color. "It feels classic but is done in a more modern way," she says.
"Andrea
2
THINK PINK Shades of pink like the dusty rose seen on the coffee nook's swivel chairs are sprinkled throughout the room. An abstract pillow from Laura Park lends a modern touch against the classic chairs.
4
1 423
—Renee Skinner, homeowner guided our purchases so there wasn't a bad dollar spent." Resources
ACCESSORIES Bear Hill Interiors, Casey Sarkin Home, Cobblestone & Vine, and Four Seasons ART Bear Hill Interiors, Fabulous Finds, and Blewster's Antiques FLOORING Storey's Floor & Carpet FABRICS, UPHOLSTERY, AND WINDOW COVERINGS Andrea Brooks Interiors FRAMING Mina Rhea's FURNITURE Andrea Brooks Interiors, Cobblestone & Vine, Fabulous Finds, and Mina Rhea's PAINT Benjamin Moore PAINTING Rick Russell RUGS Hadidi Rug Gallery WINDOWS Pella
GIVE IT SOME TEXTURE Grasscloth nightstands frame the four-poster bed. Their drawers keep the tables free from clutter while the glass top protects the piece's finish. Gold ring hardware coordinates with the drapery rods.
Design
RUN A SCREEN
September 2022 | athomearkansas.com 27 JONES JGLASS ONES GLASS WE'RE THE best IN custom MIRRORS, SHOWER DOORS & MORE. COME SEE WHY. 18421 INTERSTATE 30 SOUTH • BENTON, AR • 501.315.6600 • MYJONESGLASS.COM
28 At Home in Arkansas | September 2022 • Arkansas' Premier Family Destination • Area's Largest Full-Service Marina • Premier Luxury Cottages and Lakeside Lodging • Lake-View Restaurant • Turtle Cove Spa • Pet Friendly HARBORMOUNTAINRESORT –FOR ALL SEASONS!THE From summer lake fun, to autumn dreaming, to Harbor for the Holidays, we are your resort destination and sanctuary!
September 2022 | athomearkansas.com 29 WRITER TIFFANY ADAMS PHOTOGRAPHER RETT PEEK STYLIST LAUREN CERRATO
masses MAKE YOURSELF AT HOME Life
Little Rock chef Alicia Watson cooks up plant-based dishes that wow the
Eat Your Veggies
30 At Home in Arkansas | September 2022 LIFE TASTE hange your plate, change your life." That's the philosophy behind Alicia Watson's plant-based meals-to-go business, Vito & Vera. Named after her grandparents, the moniker carries Alicia back to her days of growing up in Chicago around a table that was laden with stories alongside sustenance. The idea for Vito & Vera came after 20 years in the occupational therapy field, where she found plant-based diets to be improving the health of her clients. This spark led her to culinary school, a place where she learned to make dishes that were as tasty as they were healthy. "You must recreate the taste and texture," she says of her methods. For example, the mushroom crab cake (seen at right) has the flavor and crispness of its namesake while being completely plant-based. Alicia notes people are often stunned that the dish not only looks beautiful but tastes like the item it was inspired by. Recently, her culinary skills helped her gain a spot on the Food Network's "Big Restaurant Bet," where she competed alongside seven other foodie entrepreneurs—none of whom create exclusively plant-based menus—and came out on top. "It was the first time the Food Network had a plant-based chef who competed and won," she says. "It showed me there was room to do this." Aside from competition-worthy dishes, Alicia is also a big fan of simple steps and swaps to incorporate more plants in our diets. For example, opting for oatmeal with fruit rather than sausage at breakfast or using frozen fruits and veggies to blend a smoothie you can take on the go. "We are not just trying to eat salads. We are culinarians who love food," Alicia says, adding that plant-based eating is not an all or nothing program. "You make a decision every day. The idea of a perfect person who eats perfectly every day is sabotage. We meet you where you are."
"C Follow along on Instagram (@vitoandvera) and order your own plant-based meals in the Little Rock metro area at vitoandvera.com.
Yields 4 cakes and 4 cups of coulis
SHOP CAKE 1 pound Lion's Mane mushrooms 6 ounces JUST Egg ¼ cup scallions, chopped 1 tablespoon Kewpie mayonnaise 1 teaspoon Worcestershire sauce ¾ teaspoon Old Bay seasoning 1 teaspoon Dijon mustard parsley, to taste ¼ teaspoon salt 1 teaspoon black pepper 2 teaspoons sriracha 1 cup panko 3 tablespoons Maldon salt, for garnish 2 cups micro watercress, for garnish 4 lemon zests, for garnish COULIS 4 red bell peppers, sliced ¼ cup olive oil ¼ cup shallot, chopped ½ cup vegetable stock
PREPARE Wash, hand shred, and squeeze mushrooms to duplicate crab. Lay on a paper towel to dry. Combine JUST Egg, scallions, mayonnaise, Worcestershire sauce, Old Bay seasoning, Dijon mustard, parsley, salt, pepper, and sriracha in a medium mixing bowl. Mix to fully incorporate. Fold in the mushrooms. Slowly add in panko to form 4 patties that are ¾ -inch thick. Cook in a cast iron skillet 2-3 minutes per side until golden brown. To prepare the coulis, roast peppers, then place in a bowl and cover tightly with plastic, allowing to cool for 20 minutes. Separate the outer peel by hand and save only the interior of the pepper. Heat olive oil and shallots in a sauté pan for 5 minutes. Add the peppers and stock and cook for 5 minutes until slightly reduced. Remove from heat and mix in a blender, thinning with stock as needed. Strain. Add salt and pepper to taste. Serve on top or side of cake.
September 2022 | athomearkansas.com 31 LIFE TASTE
Seasonings such as Old Bay, lemon, and parsley give the mushroom a flavoring reminiscent of an actual crab cake.
RECIPE
CoulisRedWith"Crab"MushroomCakesRoastedPepper
32 At Home in Arkansas | September 2022 ONE YEAR for $15.95 303 S MAIN STREET | DOWNTOWN JONESBORO, AR (870) 336 - 1212 | ROOTSRESTAURANT303.COM KITCHEN I CULTURE I COMMUNITY NAMED BEST STEAK HOUSE IN ARKANSAS IN THE RIVER MARKET DISTRICT 501.324.2999 | sonnywilliamssteakroom.com FOODIE FAVES
A Special At Home in Arkansas Promotion
September 2022 | athomearkansas.com 33
iStock.com/HalfpointviaImage FOODIE FAVES
34 At Home in Arkansas | September 2022 FOODIE FAVES Rise & Shine!Join us for Arkansas's favoriteAll-Day Brewhouse Beer Breakfastevery Sunday 9am - 9pm GOOD VIBES GOOD VIBES GOOD VIBES GOOD VIBES GOOD VIBES What happens at camp, happens at camp. Join us for locally-made beer, tacos, cocktails, and live music. Looking forward to an endless summer of shenanigans with y'all! @camp.taco Lost Forty Taproom & Restaurant open 7 days a week. Arkansas's Award Winning Brewery • Made & Sold Only in Arkansas! 501 BYRD ST. LITTLE ROCK, AR • @LOST40BEER • LOST40BREWING.COM MADE HERE. MADE WELL. LOST FORTY BREWING FINE SALAD & WOOD-OVEN PIZZA CO. ZazaPizzaAndSalad.com ZazaPizza ZazaPizzaAndSalad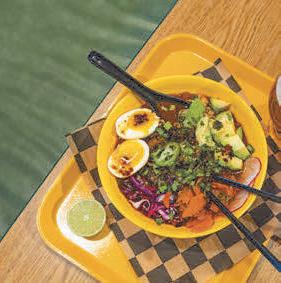 From pork chops to jambalaya, the dishes at Wilson Cafe have a decidedly Southern undertone with loads of fresh ingredients. While the lunch and dinner menus are a popular attraction, don't sleep on the weekend brunch and happy hours Monday through Saturday. eatatwilson.com
JTown's Grill
September 2022 | athomearkansas.com 35 FOODIE FAVES FRUIT PUNCHFRUITORIGINALORIGINALPUNCH It's HOT outside! Come by our store and get some of our 11406 WEST MARKHAM LITTLE ROCK, AR 501-217-0647 Breakfast - LunchAward-winning,DinnerAmericanfood! (870) 275-6514 2610 E Johnson Ave Jonesboro Camp Taco at Lost Forty Camp Taco is the newest hot spot from Yellow Rocket Concepts. The nostalgia-fueled eatery features a taco-forward menu, craft cocktails, and boozy ice pops in addition to small-batch beers by the team at nearby Lost Forty Brewing. camptaco.com
For special occasions and everyday eats, put these Arkansas establishments on your radar
MuleKick Magnolia
For special occasions, business meetings, and romantic dinners, there's no place like Sonny Williams' Steak Room. Their menu features the finest selection of aged Angus beef along with fresh seafood options and an award-winning wine list. sonnywilliamssteakroom.com Wilson Cafe
Self-described as "half Ecuadorian, half Southern," Roots Restaurant in Jonesboro has a blend as unique as its owners' Paula and Karl Lowe's heritage. They pride themselves on exquisite cuisine made from locally sourced ingredients alongside creating community. rootsrestaurant303.com
Sonny Williams' Steak Room
Mexico Chiquito
Welcome to your neighborhood pizzeria! Located in Little Rock's Heights neighborhood, ZAZA features wood-fired pizzas along with a very popular selection of build-as-you-order salads. Have a sweet tooth? Don't miss the gelato bar. zazapizzaandsalad.com
Chances are that two things come to mind when you hear the words Mexico Chiquito: cheese dip and punch. Swing through their west Little Rock drive-through to grab these staples—along with an array of mouth-watering entrees or call them to cater your next event. facebook.com/mexicochiquito
With trivia, live music, and plenty of craft beers on tap, it's easy to see why Magnolia's MuleKick is a favorite—and we haven't even mentioned the food. The eatery offers top-rated pizzas, calzones, wings, and more. mulekickmag.com
Zaza Fine Salad & Wood-oven Pizza Co.
Check individual websites for hours and menu options. Local Fare
Whether you're in Jonesboro to cheer on the Red Wolves or take in the downtown scene, JTown's Grill is a fun and friendly spot to enjoy breakfast, lunch, or dinner. Don't miss their continuous lineup of events including live music, Bingo nights, and more. jtownsgrill.com
Roots Restaurant
36 At Home in Arkansas | September 2022 figmodern.com - 501.514.1411 - 1110 Front Street - Suite 102 - Conway, Arkansas FURNISHINGS INTERIORS GIFTS FOODIE FAVES
"Whimsical Toad" by Beebe artist Calvin Stinger welcomes visitors to downtown Conway.
Discover Conway
September 2022 | athomearkansas.com 37 A Special At Home in Arkansas Promotion LIFE DISCOVER WRITER STEPHANIE MAXWELL NEWTON PHOTOGRAPHER CONNOR NORTH GOAD Independent restaurants, local shops, and a supportive community make this central Arkansas town one to visit again and again
Decorative pillows line the shelves at recently opened Fig Modern.
H
Now, PattiCakes has two distinct locations that add to Conway's array of varied cuisine. The bakery next door to Stoby's offers traditional sweets, while a downtown location acts as more of a "European patisserie" serving savory pastries and breads. "Conway just has such a dynamic community," Patti says. "I love our strong group of independent restaurants and all the shops that are scattered around. It's fun to browse walking up and down Oak Street," she says, noting two of her personal favorite stops are Park Hill Home and Jenifer'sAfterAntiques.recently serving as board president of the Conway Area Chamber of Commerce, Patti says she has even more appreciation for the people in her city. "I stand in awe of everything they've been able to accomplish," she says. "The testament to Conway growing the way it has is the Chamber." And she's not the only one impressed with the organization; it was named one of the 2022 Chamber of the Year winners by the national Association of Chamber of Commerce Executives. The camaraderie between local restaurant owners also contributes to Patti's love of the city. During the pandemic, David started a group message for Conway restaurateurs to be able to lean on each other for support during the unsteady time. "It's been a tough few years for restaurants, and I'm really proud of how, as a group, we've defied the odds." Read on for a few more of our favorite ways to discover Conway.
38 At Home in Arkansas | September 2022 aving opened more than 40 years ago, Patti and David Stobaugh's restaurant Stoby's is now a Conway icon. And while their hearty breakfasts and classic sandwiches are hard to beat, the undeniable star of the menu is Stoby's Cheese Dip. The recipe is one David perfected as soon as the restaurant opened and has been a hit for its easy, mild flavor ever since.Over the years, they've added a spicier variation to their offerings, but that's not all that's changed for the Stobaughs; in 2006, Patti left her career as a corporate accountant to join David in the business. Soon after, PattiCakes Bakery was born. "I wanted to have a cookie shop and thought maybe I'd do the desserts for Stoby's, sell cookies, and that would be it. But we opened and it just blew up," she says.
LIFE DISCOVER
Explore the historic Cadron Settlement Park on your mountain bike. No matter what brings you to Conway, Arkansas, you're bound to discover something else that makes you want to stay. Conway is a growing city with a thriving downtown, a ourishing arts scene, and awe-inspiring natural beauty. Its visible sense of community will make you feel right at home. Its hidden gems will leave you wanting to explore. Conway. Full of possibilities. Arkansas history. cycling.
SHOP FIG MODERN (figmodern.com) opened in May as a source for designer furnishings, luxury bedding, art, accessories, and gifts—all with a contemporary flair. Find comfortable upholstery, design books, and more at this one-of-a-kind home store on Front Street. For more traditional tastes, PARK HILL HOME (501.358.3537) is the place. Shop a mix of antique, farmhouse, and European-inspired styles across a wide range of home décor and gifts.
VISIT BELLA RUSTINA MODERN VINTAGE MARKET (bellarustina.com) returns to Conway Expo Center September 9-11. Explore more than 250 booths filled with antiques, vintage finds, and handmade goods from vendors around Arkansas and beyond. Looking for a learning opportunity? Head to the CADRON SETTLEMENT PARK (conwayparks.com), where attractions include the historic blockhouse re-creation, exhibits about the Trail of Tears, hiking and biking trails, picnic areas, and more. ConwayArk.com 866.7CONWAY
DINE TACOS 4 LIFE (tacos4life.com) was founded in 2014 with a philanthropic meal-for-meal business model. Over the years, they've donated more than 25 million meals to the international nonprofit Feed My Starving Children—so you can really feel good about dining at both the Oak Street and Dave Ward Drive locations.
September 2022 | athomearkansas.com 39
LIFE DISCOVER
Discover
Come for
40 At Home in Arkansas | September 2022 JILL WHITE DESIGNS JILLWHITEDESIGNS.COM | info@jillwhitedesigns.com LITTLE ROCK, AR CARRIEKIDDDESIGNS@YAHOO.COM501.680.4446
September 2022 | athomearkansas.com 41 THE KITCHEN & BATH ISSUE WRITER TIFFANY ADAMS PHOTOGRAPHER RETT PEEK STYLIST LAUREN CERRATO NewHomeinBlue Space reconfiguration and color infusion result in an attractive, livable hub for a pair of Little Rock empty nesters
42 At Home in Arkansas | September 2022
ith their kids grown and out on their own, this Little Rock couple was ready to downsize. After finding a home in a gated POA community, Realtor Brandy Harp recommended calling designer Heather Krijt to update its look, maximize the common spaces, and make them function at peak for everyday use as well as when their children and grandchildren visit. "The capacity to entertain and allow a crowd to congregate in the kitchen—since it's where everyone goes anyway—was at the top of the list," Heather says of the renovation's goals. To do this, she used square footage from a former galley-style kitchen and adjoining dining room to create a larger kitchen and breakfast nook. "The barrel arches were really a jumping off point for the design," she says. While both entrances to the kitchen feature the architectural element, one has an additional function by housing dual walk-in pantries on each side. Along with seating for five at the island, the nearby breakfast nook can accommodate up to six people comfortably, giving the couple plenty of room to host. Heather also checked boxes on their wish list for two sinks, double ovens, and a large range. Additionally, a laundry and wet bar area adjacent to the kitchen were transformed into a butler's pantry and larger bar with a service window to the living room, creating a continuous flow from one room to the other. As for the aesthetic, Heather took inspiration from the couple's New England roots and natural
These doors lead to a walk-in pantry.
W
DINING REDEFINED
Heather traded floral wallpaper for a white backdrop and café curtain in the breakfast nook. The couple can pull more chairs around the contemporarystyle table when hosting a crowd.
September 2022 | athomearkansas.com 43
—Heather Krijt, designer " ey were drawn to blue and white and an all-American look. ere's also an almost nautical, Northeastern sensibility to the design."
Heather prefers to hang open shelving—rather than cabinets—to create an open, airy feel. "You probably won't see me design a kitchen with upper cabinetry, but I do like to use cabinets that come all the way to the countertop. It's a little more polished, like a piece of furniture," she says.
"Lucerne" Benjamin Moore
River Rock Builders WINDOW COVERINGS
WINDOWS
Interior Creations bend toward traditional style. "They were drawn to blue and white and an all-American look," she says. "There's also an almost nautical, Northeastern sensibility to the design," she adds, pointing to the breakfast nook's light fixture that is reminiscent of a ship's helm. An English hand-blocked fabric became the textile of choice for not only window treatments but also the barstools, where it was used in a laminated application for maximum durability. The designer also brought in pattern through a Persian rug that previously lived in another space at their former home. Large-scale subway tile with a handmade look was laid in a herringbone pattern on the backsplash, giving interest without competing with the prominent blue cabinetry, while a mix of brass and polished nickel finishes add to the design's classic appeal.
September 2022 | athomearkansas.com 45 Design Resources CONTRACTOR River Rock Builders INTERIOR DESIGN Heather Krijt, HK Designs APPLIANCES Metro Appliances & More CABINETRY Kimberly Cabinets COUNTERTOPS Countertop World and Pacific Shore Stones FABRICS, FURNITURE, HARDWARE, LIGHTING, AND WALLPAPER HK Designs FIXTURES Southern Pipe & Supply PAINTING
UPHOLSTERY
Formerly a small wet bar and laundry, Heather relocated the latter and opened up a wall to the living room to create a service ledge. An abundance of counter space as well as wine racks and shelving concealed by polished nickel wire mesh make the area as practical as it is pretty.
AH SET THE BAR
Melvin's Painting TILE ProSource of Little Rock Brockinton Upholstery
46 At Home in Arkansas | September 2022 or designers Jessica Bernard and Kymberlyn Lacy, the 2020 Arkansas Symphony Designer House proved to be more than an opportunity to showcase their talents; it was the start of two new working relationships. "That was our first project to do collaboratively, and we worked really well together," Jessica says of the bath renovation in the property's guesthouse. Not only did the pair discover their love of working with each other, they also caught the eye of future client Lisa Hayes, who was touring the residence. Wanting to update her home's primary bath, Lisa reached out to Kymberlyn and Jessica to see if they could create a similar look in her space, which had remained untouched since she and her husband, John, built the house in 1995. "It was kind of like walking into a time capsule," Lisa says. Drawn to the "clean and calm" aesthetic the duo had given the show house project, Lisa says she "felt very at ease in the bath they created, and I wanted that."
Designers Kymberlyn Lacy and Jessica Bernard pair up to turn a 1990s bath into a modern-day retreat Dream Team
F
Walnut cabinetry with a waterfall countertop on one end exhibits the design's marriage of natural and contemporary styles.
September 2022 | athomearkansas.com 47 WRITER TIFFANY ADAMS PHOTOGRAPHER RETT PEEK STYLIST STEPHANIE MAXWELL NEWTON
Glass blocks were traded for a traditional window with a black privacy shade that contrasts with the room's light backdrop.
"We tried to clean it up and give her a more streamlined look, but also keep it whimsical because they are a fun and adventurous family," Kymberlyn says. To this point, a bird motif flies subtly throughout the space. "We used birds because the wallpaper we had in the show house project featured them, and Lisa is drawn to birds," Jessica says, adding that the couple has a bird feeder visible from the bath's window. The theme also shows up on a silver sculpture mounted over the fireplace.
"Jessica and Kymberlyn made it really easy. I don't have a creative bone in my body. They heard me, had great communication throughout the process, and transformed our home into our dream," Lisa says of the end result.
"Initially we were calling it a spa retreat; we wanted to give her a space set apart in her home, so she wouldn't have to go to a hotel to get that feeling," Jessica says. However, Kymberlyn notes the design evolved to what they call "modern glam," pointing to shimmering stacked stone on the fireplace wall and the shower wall tile, which the pair says reminds them of cut agate. In addition, the locally made Jason tub includes LED chromatherapy lights that can change to an array of colors.
48 At Home in Arkansas | September 2022
A visit to the couple's primary bath revealed dated floral wallpaper, carpet underfoot, and glass block windows—hallmarks of the home's original era. Working in tandem on every aspect of the project, Kymberlyn and Jessica brainstormed ideas and presented the couple with three unique designs. Lisa and John decided on this neutral, grounded look that has hints of sparkle. Keeping the footprint the same, the designers gutted the space, bringing in new walnut cabinetry, a sleek standalone tub, and an updated lighting plan while also revamping the existing double-sided fireplace shared with the primary bedroom. Additionally, a cramped corner shower was reimagined into a square form with sides that extend the full height of the room.
Design Resources INTERIOR DESIGN Jessica Bernard, J. Ruby Interiors and Kymberlyn Lacy, Kymberlyn Lacy Interiors ACCESSORIES J. Ruby Interiors, Kaufman By Design West, Kymberlyn Lacy Interiors, Providence Design, Phoenix Interiors, Massimo Interior Design, and Tipton & Hurst ART Phoenix Interiors CABINETRY Krick Custom Cabinets COUNTERTOPS Affordable Granite & More FIREPLACE, MIRRORS, AND WINDOW COVERING J. Ruby Interiors and Kymberlyn Lacy Interiors FIXTURES Falk Plumbing FLOORING ProSource of Little Rock FURNITURE J. Ruby Interiors, Kaufman By Design West, Kymberlyn Lacy Interiors, and Phoenix Interiors HARDWARE PC Hardware LIGHTING Light Innovations
AH
SHOWER SHOWCASE The footprint of the shower was widened and dual showerheads and body sprays were added for the ultimate relaxation experience. The pebble rock flooring was an element used in the Symphony Designer House project that inspired the space, while porcelain tiles with thick veining cover the walls.
50 At Home in Arkansas | September 2022 Custom & Classic WRITER TIFFANY ADAMS PHOTOGRAPHER RETT PEEK STYLIST STEPHANIE MAXWELL NEWTON
September 2022 | athomearkansas.com 51
HIGH-STYLE HUTCH
Adjacent to the island, an expanse of cabinetry features a diamond motif on the glass front, an element that Larry notes makes the built-ins feel more like a stand-alone piece of furniture while also offering display space for beloved collections. The transitional-style silver backsplash carries over from the rest of the kitchen.
Larry West helps the owners of Duke Custom Cabinets bring vitality to their central Arkansas new build
52 At Home in Arkansas | September 2022
Knowing the residence would also function as a showpiece of his work, Doug was especially thoughtful about selections. "I took some time designing this house," he says, noting he enjoys that process as much as crafting the pieces, which include everything from doors and millwork to traditional cabinetry. "We make everything from scratch, and I try to bring some customers over to let them see how the final product will look and to show them different door styles," he adds.
s the owners of Duke Custom Cabinets, Rhiannon and Doug Duke have had the opportunity to work with numerous local designers on one-of-a-kind cabinetry for their clients' homes. That was one of the reasons designer Larry West felt honored when the couple asked him to help bring style to their new construction home. "Doug and I have always had a great relationship, and he has worked on some favorite houses," Larry says.
To pinpoint their style, Larry took the couple on several shopping trips, getting their takes on accessories and furniture. "Their past home was traditional but they definitely have more of a transitional style now," Larry says. "I always start with something like a countertop because it's a more permanent fixture rather than a tile, which you can change throughout the years." In the kitchen, two styles contrast—light "White Pearl" quartzite is on the island and a darker "Black Pearl" granite is seen at the edge. "I'm a big fan of using a countertop with movement on the island and then something more simple for the workspace around the perimeter of the kitchen," the designer adds. The workspace side of the island has drawers—rather than doors—to maximize storage space, while other areas include organizational amenities such as lifts for small appliances and built-in spice racks. In the primary bath the walls are wrapped in a soft cream that blends with the quartzite countertop and is accented with contemporary art and a backsplash around the tub. "That tile looks like water bubbles from far away but when you get closer, it's almost like an alligator or animal print," the designer says. Leading into the closet, Doug's artistry is on display with an abundance of both concealed and open storage as well as an island of drawers that offers a place for folded clothing and accessories. A patterned carpet carries over from the primary bedroom, giving interest underfoot without overwhelming the dressing space.
AH A Design Resources INTERIOR DESIGN Larry West, L West Jr Designs ACCESSORIES, FURNITURE, LIGHTING, AND WINDOW COVERINGS L West Jr Designs APPLIANCES Metro Appliances & More CABINETRY, HARDWARE, AND MILLWORK Duke Custom Cabinets COUNTERTOPS Pacific Shore Stones COUNTERTOPS (INSTALLATION) Countertop World CARPET AND TILE ProSource of Little Rock FIXTURES Southern Bath & Kitchen FLOORING Arkansas Wood Floors MIRRORS West Little Rock Glass PAINT Sherwin-Williams PAINTING J & B Painting RUGS Hadidi Rug Gallery TILE (INSTALLATION) Cypert Tile "Shoji White" Sherwin-Williams
"
—Larry West, designer eir past home was traditional but they definitely have more of a transitional style now."
tep into this kitchen and living room in Little Rock's Heights neighborhood and you'll find no shortage of eye candy. From whimsical lighting to a playful mix of light-hued patterns, every detail feels as happy and refined as the people who call the space home—all thanks to a recent refresh completed by their friend Carrie Kidd. "We have six kids and raised a family here, with little hands everywhere," the homeowner says. "It was well lived in and time to change a few things and bring in a more modern look." Because the two spaces are so connected— thanks to a large-scale renovation the owners completed when they moved in 11 years ago— Carrie approached them as a unit. She and her client's first stroke of inspiration for the design
SSpace
54 At Home in Arkansas | September 2022 Prep
Designer Carrie Kidd brings a pastel palette and preppy sensibility to the heart of a Little Rock home
September 2022 | athomearkansas.com 55 WRITER STEPHANIE MAXWELL NEWTON PHOTOGRAPHER RETT PEEK STYLIST LAUREN CERRATO
56 At Home in Arkansas | September 2022 came from Schumacher's "Lotus Garden" in a blush colorway, which they used on Roman shades in the kitchen. "What's the saying by Audrey Hepburn, 'I believe in pink'? That is this client," Carrie says. "She's my girly girl. I showed her that fabric and she just fell in love." Knowing they would weave more feminine aspects throughout the décor, the pair chose a moody, gray-blue paint color for the cabinetry and trim and repeated the hue in the geometric backsplash tile. Funky pink pendants and satin brass hardware complete the kitchen's cosmetic transformation, all while keeping its existing cabinetry, appliances, and countertops intact. In the living room, the couple gained more space for this season of life by eliminating a "Storm Cloud" Sherwin-Williams
September 2022 | athomearkansas.com 57
AH "Alabaster"
breakfast table from the floor plan. "Now that we're empty nesters, we sit at the bar or, if the whole family is here, we go to the dining room," the homeowner says. As a guest at many of the couple's get-togethers, Carrie had a good idea of how this space is used and specified seating that would make the most of it, including a set of light blue sofas piped in a contrasting navy. Against the mix of patterns in the living room, these provide a solid backdrop to allow the eye to rest, much like the role the cabinetry plays in the kitchen. "I love color, but I also didn't want you to walk in and be like, Oh my gosh, there's a lot going on here," the homeowner says. "Carrie reined me in and said let's keep some things neutral here and there, and in the end I love every single piece we chose." Sherwin-Williams
LAYERED LIVING
The living room chandelier previously hung over the breakfast table. After reconfiguring the space, Carrie had the fixture painted the same color as the kitchen cabinets and relocated to the center of the room. A custom Oushak rug reflects the project's pink, blue, and lavender palette, and a mix of modern and classic finds fill the built-ins and coffee table for an extra dose of personality. "Accessories really make the space," Carrie says. "You can have beautiful upholstery and beautiful drapes but if you don't have great accessories, it's not a home."
September 2022 | athomearkansas.com 59 Design Resources INTERIOR DESIGN Carrie Kidd, Carrie Kidd Designs ACCESSORIES Bear Hill Interiors FABRICS Designer Effects FIXTURES Falk Plumbing & Supply FURNITURE Carrie Kidd Designs and Cobblestone & Vine LIGHTING Light Innovations PAINT Sherwin-Williams PAINTING J&F Painting RUGS Carrie Kidd Designs TILE (BACKSPLASH) Triton Stone Group WINDOW COVERINGS Mountjoy's Custom Draperies
Curved barstools made from burled wood are one of the homeowner's favorite elements of the design. "I would say she's traditional, but she also likes some unique pieces—something not everyone has," Carrie says.
BIG STYLE Small House,
60 At Home in Arkansas | September 2022 WRITER STEPHANIE MAXWELL NEWTON PHOTOGRAPHER RETT PEEK STYLIST LAUREN CERRATO
The dining room's major statement is the "Maya" mural wallcovering by Virginia's Lindsay Cowles, a resource-turned-friend whose work often appears in Jill's designs.
A Little Rock designer gives her own 1930s cottage practical updates with a punch of personality
SMART SOLUTIONS
Extra-deep upper cabinetry has room to house small appliances (including the microwave!), keeping the counters free of clutter. The lower cabinets were stained a rich, matte black to coordinate with the hardwood floors. Overhead, flush-mount lights are a stylish, practical upgrade that replaced a single pendant light.
62 At Home in Arkansas | September 2022 hen designer Jill White first walked into this two bed, two bath cottage in Little Rock's Heights neighborhood, she knew it was just what she needed. "It was literally the perfect size for me and little Stella," she says, "little Stella" being her 10-year-old daughter. "You can stand in the middle and see every room in the house. We didn't need anything bigger." The only drawback? The residence would need some major love to truly fit their needs and style. At first, Jill thought the renovations would be purely aesthetic. "When I bought it, it was just very dark. There were heavy velvet draperies, dark colors, and everything was extra traditional," she says. However, some of the rooms she most wanted to tackle—including the kitchen—would have to wait as structural problems continued to arise. "One day I woke up and thought, It is raining so hard. I turned on the lights and there was water just pouring out of the recessed lighting in my W bathroom," she recalls. This, of course, bumped a primary bath renovation to a top priority followed by new roofing, insulation, HVAC, and interior paint. Despite these setbacks, Jill affectionately dubbed the house "Tiny" and continued to scratch away at her to-do list. After almost four years, the timing was finally right to delve into a major kitchen remodel. Jill's main objective was to update the space's country farmhouse style to better reflect her modern sensibilities. In the process, she found smart solutions to increase storage, which is at a premium in the 1,250-square-foot home. For example, a tower of open shelving to the right of the sink was traded for a built-in pantry, and all of the cabinets were replaced with a streamlined style. "There was so much ornate millwork that I gained a lot of space just by doing flat-panel cabinetry," she says. The designer also took the opportunity to use her own home as her playground, testing paint colors and finishes she's fallen in love with on the job. "This reeding detail on the upper cabinetry is something I've been doing a lot with clients," she says. "Every house where I've done it so far, it's all light, natural stained oak, so I wanted to do something different and paint it; plus, I wanted it to be me, so I stuck with the black and white." In addition to her signature palette, details such as a geometric floor tile, Lindsay Cowles wallcoverings, and brass accents unite Tiny's personality-packed rooms, creating a seamless design throughout the abode. AH "I wanted it to be me, so I stuck with the andblackwhite." —Jill White Want to see the before photos? Find them on our (athomearkansas.com/blog).blog
A MODERN BEND Inspired by the curved cased openings original to the house, Jill had the doorway to the mudroom altered to match. Rounded corners appear again in the profile of the upper cabinets and the custom range hood, which was painted to look like brass—a cost savings that allowed the designer to splurge on the countertops and backsplash. "Marble can drive me crazy, but it's the look I wanted and I absolutely love it," she says.
"Auric" Sherwin-Williams
The designer reimagined a small laundry room into a functional (and fun!) mudroom. The mustard wall color was an opportunity to do something unexpected. "I like to experiment with my house and do things clients won't let me do. Most everybody wants blue and green, so I wanted something funky and different," she says. A Gucci wallpaper and the same tile used in the bathroom complete the space.
BRIGHT SURPRISE
Design Resources CONTRACTOR Chuck Hamilton, Chuck Hamilton Construction INTERIOR DESIGN Jill White, Jill White Designs ACCESSORIES, HARDWARE, FIXTURES, LIGHTING, TILE, AND WALLPAPER Jill White Designs CABINETRY Chuck Hamilton Construction COUNTERTOPS Triton Stone Group COUNTERTOPS (FABRICATION) Southern Interiors FLOORING Arkansas Wood Floors ORGANIZATION The Marshall Concept PAINTING (DECORATIVE) AF Decorative
64 At Home in Arkansas | September 2022
SPACE UPGRADES In the primary bath, Jill traded a tub for a wall of built-ins used for clothes storage. The existing shower and water closet are concealed behind the vanity wall. "You know these little Heights houses have no storage, and that's where this came about," Jill says. She worked with her friend Leslie Marshall of The Marshall Concept on organization solutions here and throughout the house.
September 2022 | athomearkansas.com 65 True to Self WRITER TIFFANY ADAMS PHOTOGRAPHER RETT PEEK STYLIST STEPH SMITH Designer Andie Anderson transforms a portion of her home's primary bedroom into a dreamy bath "Inchyra Blue" Farrow & Ball
"When we found out this house would be going on the market, we knew it was the perfect location for us," Andie says. "Ultimately, it did not matter what the inside looked like because I knew I could tackle any project." Wanting to add a third bath, Andie came up with a vision to transform part of their spacious primary bedroom into an en suite bathroom. She sketched out a plan with dual vanities, a wet room with a shower and standalone tub, and plenty of storage while also keeping the existing wood-slat ceiling in place. "I like the warmth it brings to the space," the designer notes. Inspired by the pastoral setting and a pair of paintings she had recently commissioned from Georgia artist Meredith Mejerle Rush, a palette of pink and blue-green came together. "My style is a mix of midcentury modern with color blocking," Andie says, noting the distinctive dusty rose terrazzo tile and cool-hued vanity paint. "The bath is where you wake up and start your day, and I wanted it to be a happy place."
AH F Design Resources CONTRACTOR Clark Trucks, Modern Ozarks INTERIOR DESIGN Andie Mac Anderson, Ashley Cardiel Interiors ACCESSORIES Meus Floral CABINETRY JRG Custom Cabinetry COUNTERTOPS Pacific Shore Stones FIXTURES Springdale Winnelson FLOORING AND TILE Tom January Floors PAINT Sherwin-Williams PAINTING KKJ Painting "Shoji White" Sherwin-Williams
66 At Home in Arkansas | September 2022 or Andie Anderson, the chance to be her own client was both a challenge and an opportunity to design with free rein. "Designing for yourself is tricky; you know what you love yet there are so many options," she says.
"It felt like I was finally having a chance to have full control over my project," the Fayetteville native says, noting she did put all the usual client practices in place, even measuring herself for the tub. Not long after marrying, the couple purchased a 1980s home in Hindsville near Will's family farm.
Having graduated from Savannah College of Art and Design and worked with Northwest Arkansasbased Ashley Cardiel Interiors for the past four years, she found unlimited creative freedom in the primary bath of the home she shares with her husband, Will.
An existing bay window was topped with black honed granite to create a ledge that can hold soaps sponges.and " e bath is where you wake up and start your day, and I wanted it to be a happy place."
—Andie Anderson
PERFECT COMBO "My husband thought we didn't need a tub but I really fought for it, and ultimately we were able to fit it in here, creating a true combination tub and shower wet room," Andie says. Matte black fixtures from Delta's Trinsic collection were a selection the designer fell in love with on a visit to the company's headquarters.
68 At Home in Arkansas | September 2022 Today and for 131 years, Acme is the best thing to have around your house. For well over a century, Acme Brick has been a natural choice for homeowners across Arkansas. Our four native plants are running 24 hours a day to produce premium quality brick that are hard-fired for lasting strength and rich, permanent color. All our residential brick are backed with a 100 Year Limited Guarantee for Homebuyers, and selected brick are stamped on one end with the Acme Brick logo. To identify a new Acme Brick home, simply check windowsills or corners for the Acme name. The stamp is your assurance of Acme quality. Today, brick is only the beginning. Acme is now a complete resource for products that build beauty and value into any home: versatile thin brick; natural and man-made stone; indoor and outdoor fireplace systems; sturdy wrought iron doors; plus pavers, patio heaters, grills, and whole kitchens for gracious outdoor living. For more ideas, please visit any of the eight Acme sales locations serving Arkansas – or visit brick.com/more. .
ChartonBeckybyDesignNolan.NancybyPhoto
TRENDSETTERS Turn to these local kitchen and bath professionals to design your home's hardest-working spaces A Special At Home in Arkansas Promotion
70 At Home in Arkansas | September 2022 TRENDSETTERS Larry has been creating sophisticated designs for happy clients since 1995. 501.779.1540 | @lwestjrdesigns
When Stephanie Krauser called on her good friend and owner of Southern Interiors, Brian Hagewood, to renovate her home's primary bath, she desired a spa-like appeal for the space. "I wanted the same material all over rather than different finishes," she says. "I had done that before and wanted a cleaner, simpler look." To achieve this, Southern Interiors installed porcelain slabs throughout the room for a seamless effect. "She really wanted the shower floor to match, and since we are also a fabricator we were able to take the slabs, cut them down, polish them, and install them as a tile floor," Brian says. "Talk about custom!" A half wall of porcelain tile now doubles as a shower wall while creating a beautiful backdrop for the new soaking tub. For the dual vanities, Southern Interiors built custom mitered countertops and installed a full-height backsplash to complete the look. "The challenge was fitting the vanity and making it look like a thick piece of stone, but they did it, and the effect is perfect," Stephanie says.
toBroughtBathroomLifeMastersChristabyPhotos
8713 Warden Road, Sherwood, AR southerninteriors.net(501)214-0268
IN MAUMELLE, SOUTHERN INTERIORS TRANSFORMS A PRIMARY BATH INTO A MODERN RETREAT BEFORE
ADVERTISEMENT
72 At Home in Arkansas | September 2022 RestructureAR.com 501.868.8900 • CURTISCUSTOMHOMES.COM TRENDSETTERS
—JULIE R. RODRIGUEZ
éLAN Creative
elancreative.co479.268.8246@elancreative
In 2009, Julie R. Rodriguez founded her interior design-build firm with a mission to help people live better in their spaces. "We design functional solutions to improve our clients' quality of life, work, and play," she says. The company takes on new construction and remodel projects— including kitchen and bath remodels— and Julie describes her personal style as new traditional. "I love that look so much. It's the perfect blend of clean, simple lines with meaningful elements." No matter the scope of the project, Julie's advice is don't begin until you have a plan in place. "My biggest recommendation is to plan all the details before construction begins," Julie says. "This sets you up for a great experience and a thoughtfully designed environment where you can thrive." éLAN Creative's forward-thinking approach keeps clients' budgets and schedules in check, too. "The 'b word,' budget, should really be thought of as 'investment' instead," Julie says, noting that investments start with big-picture planning so you can prioritize your spending where it matters.
BENTONVILLE
"The 'b word,' budget, should really be thought of as 'investment' instead."
TRENDSETTERS
74 At Home in Arkansas | September 2022
In addition, Susan and Charlie have a level of service that has earned the company several national customer service awards since they have been in business.
Whether you're working on a renovation or new construction, bathroom countertops or a special all-stone kitchen backsplash, Countertop World can tackle projects large and small. "We love it when clients dream big!" David says. "We have an incredible staff of not only fabricators and installation professionals, but also consultants and project managers that provide the level of white-glove service our clients require to make their design dreams come true."
Photo by Rett Peek BRYANT
MAUMELLE
David McDougall founded Countertop World in 2017 to specialize in granite, marble, quartz, quartzite, and porcelain fabrication and installation. Now with a stateof-the-art manufacturing facility and showroom, the company has invested in the industry's latest technologies, like digital templating and CNC machines, which allow them to provide clients with fast service and cost savings while reducing overall waste. "We also use cuttingedge visualization technology to help customers see options for their projects in their actual homes," he says.
TRENDSETTERS
Kitchen Tune-Up 9710 Maumelle Blvd. kitchentuneup.com501.223.8888
Over the past 14 years, Susan and Charlie Johnson have enjoyed helping homeowners get more out of their kitchens through their Maumelle-based business Kitchen Tune-Up, which is part of a national franchise. "In today's home, the kitchen is truly the center of activity," Susan says. "The way the kitchen functions is a key component of how the whole home functions." Kitchen Tune-Up offers everything from quick updates to full renovations, including wood restoration, cabinet re-dooring and re-facing, and custom cabinets and floor plans. "Because of our diverse levels of services we are able to work within most homeowners' budgets, and our timelines for completion are less disruptive to the household," Charlie says. Communication is key to the Johnsons. "I always like to know why the homeowner decided to pick up the phone and call," Susan says. "Have they decided they are going to stay in this home for many years? Are they wanting to sell in the near future? The answer to these questions will determine how we advise them on the project."
Countertop World 26096 Interstate 30 @countertopworldcountertopworldar.com501.481.8117
Clear the Clutter
September 2022 | athomearkansas.com 75 TRENDSETTERS
(bath)InteriorsCardielAshleyand(pantry)DesignsGraceKatiebyDesignPeek.RettPhotos
BINS ARE YOUR FRIEND
It may seem like a no-brainer, but putting all your makeup in one drawer and all the canned goods in the same pantry section makes life easier. Not only will you be able to locate what you need quickly, but this trick can also save on space and make for an area that's as eye-catching as it is organized.
EDIT, EDIT, EDIT Start your clutter clearing with a clean-out and keep it going. Try to go through your cabinetry every two months. Toss anything you don't need and move any items that have migrated out of their rightful place back to where they belong. BUILD UP If you anticipate not having enough space in your bath's cabinets and drawers, think upward. An open or concealed storage tower can provide valuable space for toothbrushes, towels, and toiletries or can act as an artful display.
GROUP LIKE THINGS
Don't let countertops become catchalls for small appliances, toiletries, and other items. Use this quick organization guide to keep your kitchen and bath tidy and operating at peak performance
Whether you're storing juice boxes behind closed doors or organizing washcloths on an open shelf, reach for a container to corral the items. Woven baskets, clear boxes, and wire bins can all play a role in keeping the pieces together.
115 N. Center St. @shineidstudioshineidstudio.com501.777.5373
Named a 2022 BEST HOME PRO Ready to SHINE? Scan to Request a Design Consultation Photos by Rett Peek TRENDSETTERS
Bill Wrape, owner of Distinctive Kitchens & Baths, has 22 years of experience in building and design. He uses his expertise to help homeowners in the design and renovation of their kitchens and baths. "I think what makes us stand out are the people," Bill says, noting that relationships with most of his subcontractors go back 15 or 20 years. "They know me and what I expect, and I know that they will deliver the level of quality and service that my clients expect and should receive."
LITTLE ROCK
76 At Home in Arkansas | September 2022
At Distinctive Kitchens & Baths, each project begins with an assessment. "We help discern what they like about their existing kitchen or bath, what is missing, and what I can suggest that will make their space unique and functional for the long term." Current popular kitchen improvements include microwave drawers and islands with multiple work zones. In the bath, Bill is seeing the use of barrier-free walkin showers, linear-tile drains, and floating benches for a streamlined look and peak practicality.
Distinctive Kitchens & Baths
Shine Interior Design Studio offers full interior design services, from initial planning through construction and the final layers of furnishings and styling. "Our foundation allows us to cater to specific needs such as family homes, aging in place, historic renovations, sustainability, and healthy living," Stacey says. "As kitchen and bath professionals, our team has the experience to design and manage a project. Our designs represent the client's personality and solve their needs, creating beautiful spaces that make their lives better." Interior Design Studio
Shine
LONOKE
Founded in 2019, Shine Interior Design Studio has been a dream in the making for Natalie Biles and Stacey Breezeel. With over 40 years of combined experience, the two have worked on both renovations for kitchens and baths as well as designed them from the ground up, all while keeping style, practicality, and budget top of mind. "Function and space planning are fun problems for us design nerds to solve," Natalie says. "We love incorporating butler's pantries into kitchen plans because they off er space for appliances, servingware, and even a coffee bar."
2218 Cantrell Road kitchensofarkansas.com501.666.7756
September 2022 | athomearkansas.com 77 Proudly serving Arkansas for 50 years, Ridout is a design-oriented building material supplier offering all major brands of cabinets, tops, and fooring for any kitchen or bath project along with available fnancing and free estimates. Visit one of our design showrooms for more information. Visit your nearest location for more details. RIDOUTLUMBER.COM Showroom Hours: Monday - Friday | 9:00 AM - 5:00 PM 501.562.9994 | tritonstone.com | @TritonStoneGroup | 10 Clearwater Drive, Little Rock, AR TRENDSETTERS
WALK IN CLOSET YOUR CLOSET IS A CANVAS Reinspire Be reinspired. See your wardrobe in a whole new light. You will wonder why you didn't do this sooner. Call (501) 901-7105 for a free in-home or virtual design consultation and estimate. Visit us online at closetfactory.com. Showroom 2216 Cantrell Road, Little Rock, AR 72202 ©2021 Closet Factory. All right reserved. CLOSETS • GARAGES • HOME OFFICES • ENTERTAINMENT CENTERS • WALL BEDS • WALL UNITS • LAUNDRY ROOMS • PANTRIES • CRAFT ROOMS • MUD ROOMS • WINE ROOMS
September 2022 | athomearkansas.com 79 2600 E. Highland Drive Jonesboro, AR 72401 SHOWROOM!OURVISITNEW870-520-6370 Sanders Supply, Inc. Plumbing, Lighting, and Hardware 107 E. Belding | Hot Springs | 501- 5 25 -2420 TRENDSETTERS
80 At Home in Arkansas | September 2022 END NOTES MEET THE ARTIST
One of Linda's pieces is on exhibit in This Present Moment: Crafting a Better World at the Renwick Gallery of the Smithsonian American Art Museum in Washington, D.C. The exhibit, which runs through April 2, 2023, focuses on how artists can start and play into worldly conversations. On Exhibit Ceramicist Kenneth Price. "His soft and voluminous forms create intimate moments where you get lost in texture and color. I have also been in love with Niki de Saint Phalle's mosaics. In the 1970s, she created a sculpture park outside of Tuscany where she fields,transformedmagicallygroves,andfarmlandintoafantasticallandscapefullofcreaturesandhabitats."
FavoriteArtists
Find
"My studio has a westfacing window with a view of the sunset. During the summer, I love being able to see the sun peek through branches and leaves, creating ombré abstract shapes. It's visually inspiring and allows me to be present in the andkudzuNature.moment.""Ilovethelandscapesthattransformforestsintonewunrecognizableplaces." Must-HavesInspirationArkansasCreative
Learn more about Linda at lindalopez.net or follow along on Instagram (@linda_lopez). Her Work
Colorful, abstract sculpturesceramic Her Art
PeekRettbyPhoto Linda Lopez
ACTUALPATIENT Imageshavenotbeenretouched BEFORE PLASTICANDCOSMETICSURGERYCENTER NGLISHE After Suite950,MedicalTowersII|9501BaptistHealthDrive|LittleRock,AR72205| SURGEONCOSMETIC.COM ToscheduleyourpersonalizedconsultationwithDr.English,callusat 501.227.9556. BECAUSELIFELOOKSBETTERWHENYOUDO. OU.Y BEAUTIFUL. TIMELESS. YOUNG.