SUMMER/FALL 2022 | $6.99 DISPLAY UNTIL NOV 15, 2022 THE ULTIMATE field guide to 80206 living STYLE / DESIGN / DINING / PEOPLE PLACES / PARTIES / HOMES SALONSSHOPPINGCULTUREDINING&SPASWELLNESSHOTELSEVENTS the NEIGHBORHOOD'S top Peak of theCreek PEAK OF T HE CREEK 2022ANN U AL AWARDSBESTTHEOFCHERRYCREEK
02 SUMMER | FALL 2022
3800 East 4th Avenue | Denver, CO
for summer nights
303.893.3200 | livsothebysrealty.com
Infinite Possibilities | "Syzygy...when the stars align" by Britten | 80 x 60 | Original Oil A GALLERY FOR DISTINCTIVE FINE ART | CHERRY CREEK NORTH 2616 East 3rd Avenue | 303-221-2449 | mastersgallerydenver.com
FEATURES 51 31 DIRECTION DISCOVERING FOUR SEASONS RESORT VAIL 61 PEAK OF THE CREEK OUR 2022 AWARDS FOR THE BEST OF 80206 51 GEORGE TOWN DENVER BRONCOS COACH GEORGE PATON 75 BEHIND THE MAST COLORADO'S SURPRISING SAILING COMMUNITY 31 75 61 OFPEAKTHECREEK insidewhat's
08 SUMMER | FALL 2022 departments 14. FROM THE PUBLISHER 16. THE MAKING OF A COVER INSIDE THE CREATION ON OUR COVER 18. WIRED WHAT'S TRENDING ONLINE 20. CHERRY PICKED WHAT WE'RE CURRENTLY COVETING IN THE 80206 23. NEIGHBORHOOD WATCH NEWS AND NOTES FROM THE STREETS OF CHERRY CREEK 28. THE LIST CHERRY CREEK'S BEST BRUNCH SPOTS 23 20 18 28 insidewhat's
YOUR LIFE. YOUR STYLE. JEFF HENDLEY | 303.877.6767 | JEFF@JEFFHENDLEY.COM
10 SUMMER | FALL 2022 departments 34. MAN ABOUT TOWN ACKEEM EMMONS OF CLMBR 36. GAL ABOUT TOWN MEET COURTNEY OLSON 38. HE SAID, SHE SAID KEEPING IT LOCAL WITH LOCAL JONES 40. BAR CART DRINKING WITH FIVE NINES' KYLE BOBKOWSKI 42. VIEW MASTER WHAT WE'RE WATCHING + READING 82. REMEMBER WHEN? OUR PARTING THOUGHTS 38 insidewhat's 42 36 SUMMER OF 75 (COLOR) DAVID YARROW
YOUR HOME. YOUR BLISS. JEFF HENDLEY | 303.877.6767 | JEFF@JEFFHENDLEY.COM
ADVERTISINGCHERRYCREEKMAG.COMINQUIRIES
12 SUMMER | FALL 2022
2443 South UniversityNumberBlvd.171
ART DIRECTOR Jill Hodges
PRESIDENT + EDITORIAL DIRECTOR Kevin Marr
Denver, Colorado303.917.670580210
Copyright 2022 by Marr & Company, LLC. All rights reserved. Cherry Creek Magazine is published three times annually. Reproduction without permission of the Publisher is prohibited. Marr & Company, LLC and its affiliates, employees, contributors, writers, editor (Publisher) accepts no responsibility for inaccuracies, errors or omissions with information and/or advertisements contained herein. The Publisher has neither investigated nor endorsed companies and/or products that advertise in the publication or that are mentioned editorially. The Publisher assumes no responsibly for the claims made by the Advertisers or the merits of their respective products or services advertised or promoted in Cherry Creek Magazine. Publisher neither expressly nor implicitly endorses such Advertiser product, services or claims. Publisher expressly assumes no liability for any damages whatsoever that may be suffered by any purchaser or user for any products or services advertised or mentioned editorially herein. Opinions expressed in the magazine and/or its advertisements do not necessarily reflect the opinions of the Publisher.
PUBLISHER + EDITOR IN CHIEF Betsy Marr
SUBSCRIBE VIA cherrycreekmag.com
CHERRY CREEK MAGAZINE
kevin@cherrycreekmag.com
@ CHERRYCREEKMAG "Persons of Interest" Now on display at Relévant Galleries Edition of 20. Available 71 x 115 or 52 x 81 Visit Relévant Galleries to explore the "Persons of Interest" exhibition! Open to the public beginning September 28th. Featuring one of the largest collections of David Yarrow's work in North America Denver's new cutting edge fine art gallery
World-Renowned Fine Art Photographer 170 Clayton Lane, left of the Hotel Clio Email art@relevantgalleries.com Web relevantgalleries.com Instagram @relevantgalleries
DAVID YARROW
Yours truly,
PORTRAITSCO&REESEBYPHOTO 720.545.3753 • www.dovetail40woodworking.com
14 SUMMER | FALL 2022
ifficult to believe that summer will soon come to an end. The days may be longer, and sunsets brighter, but the season undoubtedly flew by. Perhaps, in part, because Cherry Creek summers are like no other. From the annual Arts Festival to the Food & Wine celebration, to rooftop patios, sweeping views, and cool cocktails, our neighborhood truly comes alive in the warmer months. I guess time flies when you're having fun.
Thankeveryone.you
for continuing to welcome us into your homes this season and beyond. It's our sincere privilege.
We're also exploring the neighborhood's best brunch spots in this issue's iteration of The List (page 28) and are stepping inside a stunning Cherry Hills Village residence in Homecoming (page 44). Couple that with a Q&A from the talented man behind the bar at Five Nines (page 40) and a night on the town at Local Jones (page 38), and it's an issue with a bit of something for
editorourfromnotea
In this issue, we looked to our friends and neighbors to applaud all things Cherry Creek via our third annual Peak of the Creek Awards (page 61). We asked our readers to cast their votes and did a bit of sleuthing ourselves as we picked the best and brightest of 80206. Dining, shopping, culture, beauty, wellness – it's all being celebrated throughout this issue. We hope you'll help us in honoring Cherry Creek's best – from the mom and pop shops to the exciting new brands that grace our streets – we're shouting their names from those aforementioned rooftops.
@ CHERRYCREEKMAG CLAYTON LANE FINE ARTS "Meet the Modern West CHERRY CREEK NORTH 120 Clayton Lane | 720.214.5263 | www.claytonlanefinearts.com ~NEW AUTUMN COLLECTION~
PEAK OF THE CREEK
WALL TO WALL
THE DESIGNER
jillhodges.com / @jillustration_
Jill's latest creations are her contribution to the new Netflix show Instant Dream Home, where you will see her wallpaper thoughout the show's backgrounds and the featured homes. Coming soon for purchase at HodgeandSpence.com Details
the
THE INSPIRATION
There's something so charming and delightful about vintage pin-up style, like the inspiration shown here. We wanted our Peak of the Creek cover to exude levity, happiness, and indeed charm. The black and white photo on our cover captured our hearts and made us smile. The 1950s styling is a fun nod to the past – after all, Cherry Creek has been a vibrant hub of Denver for nearly 75 years. Combined with the cherry that our model is biting and the illustrated banner celebrating Peak of the Creek, it's clever, impactful, and just a bit quirky.
16 SUMMER | FALL 2022
-Betsy Marr, Publisher and Editor in Chief
From your favorite local restaurant, to the hairstylist you love, to the boutique with the most beautifully-curated collections, it's time to shout our gratitude for Cherry's Creek's colorful businesses from the rooftops. Our third annual Peak of the Creek Awards (page 61) are our best yet. Let's spread the love for all things 80206!
Jill Hodges is a fine artist, graphic designer and real estate maven. A longtime Denverite and gal about town, Jill has been a fixture on the city's creative scene for over two decades. Today, she spends her time creating fine art for interior designers, private collections, commercial spaces, and is the talent behind our latest cover. In her spare time, Jill loves traveling the globe, exploring Denver's up-and-coming enclaves and hanging out with her eight-year-old daughter, Vivienne.
PHOTO BY JC BUCK / @JOHN_CHRISTOPHER_STUDIO
DAVID HOCKNEY, PORTRAIT OF AN ARTIST, 1972
CHERRYCREEKMAG.COM
IN THE NEIGHBORHOOD
There's something eternally chic about those iconic interlocking Cs, and Chanel's recent entrée into Cherry Creek Shopping Center via its freestanding beauty boutique has us over the moon. We love the couturier's beauty collection, and the brand's social media channels are fraught with inspiration, including its stunning 2022 summer ad campaign starring Angolan fashion model Blesnya Minher. @chanel.beautychanel.com
In particular, Hockney's 1972 acrylic on canvas "Portrait of an Artist (Pool with Two Figures)" is influencing our design aesthetic. Fun fact…in 2018, it sold for $90.3 million, at that time the highest price ever paid at auction for a painting by a living artist.
@embassylondon_usa
SOCIALLY SPEAKING
Embassy London Shoes has hopped across the pond and set up shop in Cherry Creek North. The vibrant pop-up showcases an astounding array of colorful women's Oxfords, heels, sandals, and boots; as well as a varied assortment of men's dress shoes and sneakers. Helmed by Denver-based CEO Tai Beldock, the space (which is in the former Ginny Williams gallery) looks like you have entered a boutique in SOHO with its whimsical pick-up truck seat that allows for trying on shoes underneath a neon sign that reads, "Step Out of Line" … it's an Instagram dream!
KEEPING UP WITH CCM CONNECT WITHUS
Our website is chalk-full of up-to -the-minute, hyperlocal content. Stay in touch with Cherry Creek's latest and greatest, browse our archives, and find a little inspiration for your next neighborhood adventure.
SOCIALGETWITHCCM... CHERRYCREEKMAG.COM@CHERRYCREEKMAGPINTEREST.COM/CHERRYCREEKMAG
18 SUMMER | FALL 2022
Shown here, pups on a stroll in @cherrycreeknorth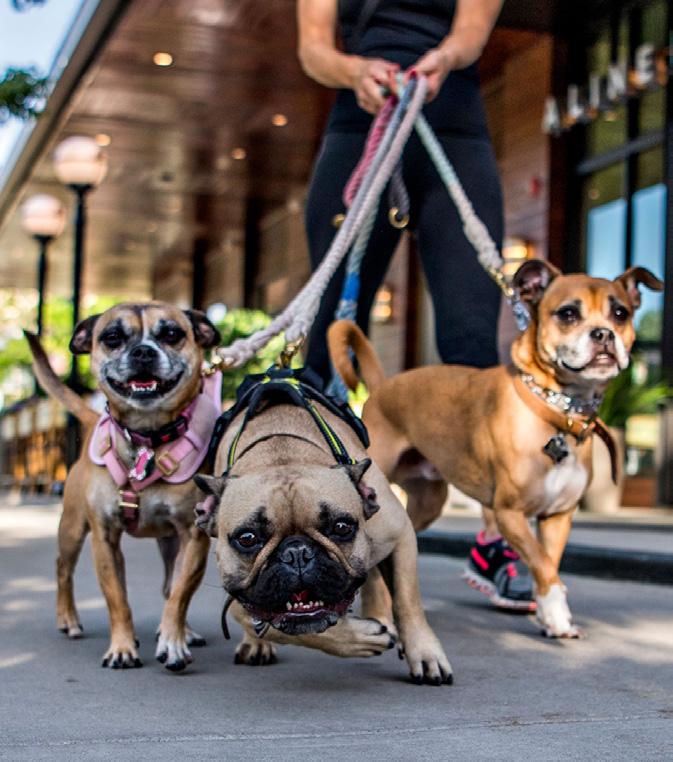 We are inspired by the pop art creations of David Hockney, and it shows on our Pinterest page.
what's trending online
INSPIRED CHERRYMAGAZINECREEK
pinterest.com/cherrycreekmag
20 SUMMER | FALL 2022 3 8 2 1. Kiwat Ashoka Diamond and Sapphire Earrings, $44,000 Hyde Park Jewelers 2. Mottahedeh Blue Canton Tea Jar, $1,285 White Peacock 3. Tiffany & Co Butterfly Sunglasses, $318 Tiffany & Co 4. Cult Gaia Eos Acrylic Clutch, $328 Neiman Marcus 5. Hermès Paris Caleche Elastique Remix Scarf, $480 Hermès Paris 6. MISA Los Angeles Fitted Knit Midi Dress, $318 Neiman Marcus 7. Bond No. 9 New York Liberty Island Parfum, $250 Neiman Marcus 8. NIC+ZOE Zig Zag Dress, $148 NIC+ZOE 9. Assouline Mykonos Muse, $95 Haven Collective 10. Dolce&Gabbana Loca Brocade Espadrilles, $775 Neiman Marcus 5 1 4 CHERRY PICKED THE 80206 FINDS WE'RE CURRENTLY COVETING 6 7 10 9
@ CHERRYCREEKMAG 1. Shinola Detroit 40 mm Sea Creatures Watch, $450 Shinola Detroit 2. Tateossian Mosaic Cufflinks, $515 Neiman Marcus 3. Louis Vuitton Skateboard, $2,660 Louis Vuitton 4. Salvatore Ferragamo Pierre Leather Sneakers, $595 Neiman Marcus 5. Vilebrequin Batik Fish Swim Trunks, $310 Neiman Marcus 6. Kiton Flower Silk Tie, $295 Neiman Marcus 7. Fendi Men's Pilot Monogram Sunglasses, $520 Neiman Marcus 8. Hermès Paris Sellier Change Tray, $630 Hermès Paris 9. David Yurman Lapis Beaded Bracelet, $525 David Yurman 10. Salvatore Ferragamo Chevron Quilted Gillet, $1,290 Neiman Marcus 1 6 9 5 HIS 103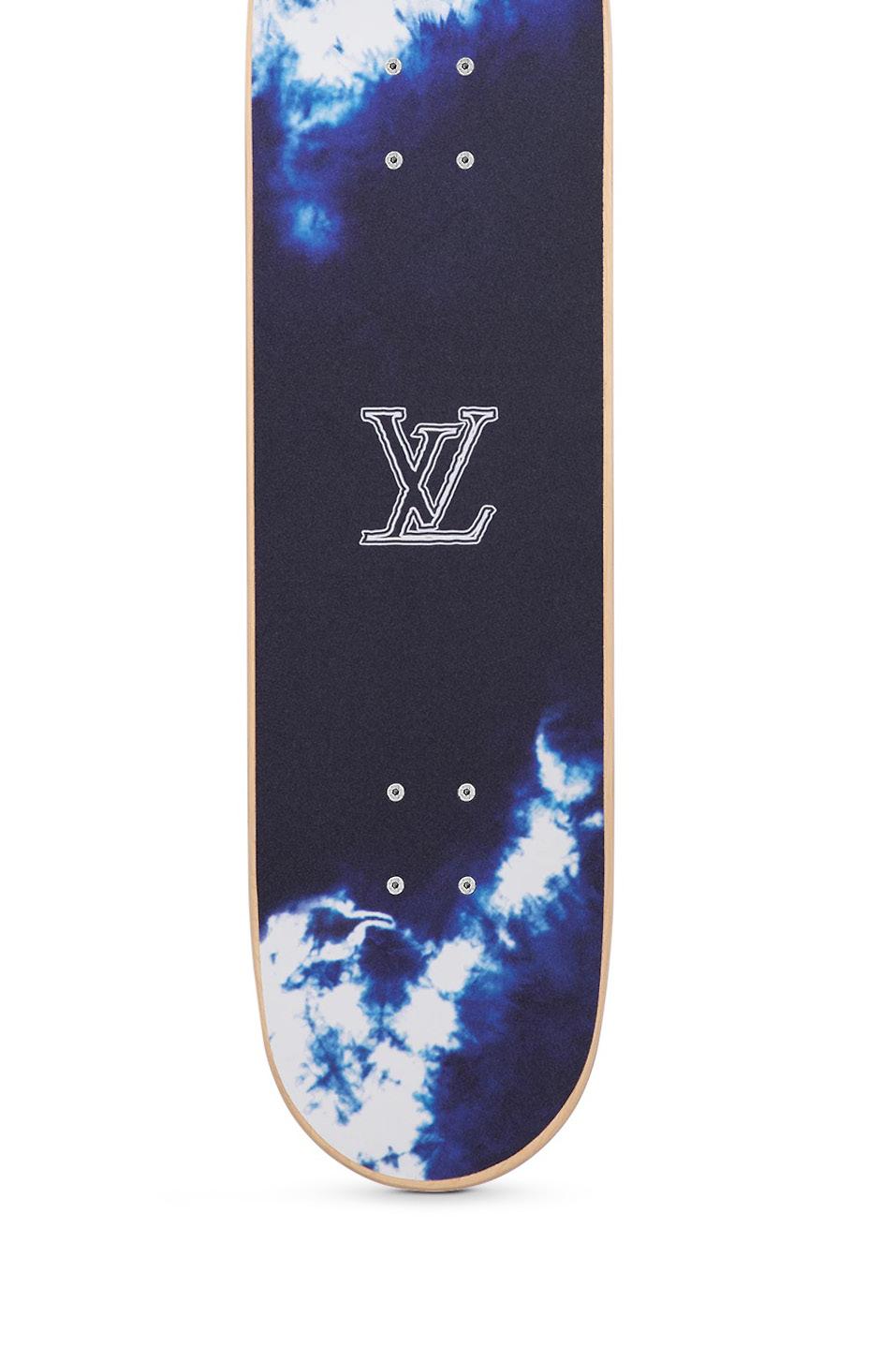 style *In store only. While supplies last.
NIC+ZOE CHERRY CREEK NORTH 2827 E 3rd Ave, Denver, CO 80206 nicandzoe.com
ElevatedHIGHlooks, everyday comfort. Shop with us at Cherry Creek and receive a gift when you mention this ad!
@ CHERRYCREEKMAG
MOREVIApuregreen.com/@puregreen
friendstheexperience.com/@friendstheexperience
Pure Green has arrived in Cherry Creek North. The wellness bar known for its superfood smoothies, cold pressed juices, and acai bowls has settled in at 140 Clayton Lane (next to Hotel Clio). Franchisee Andy Donaldson touts, "Our products are unmatched in nutritional content and flavor, and I am excited to bring our healthy product mix to Denver residents for the very first time." Popular menu items include the Immunity Shot with raw ginger and lemon, the Avocado Smash Toast with lemon, red pepper flakes, and Himalayan sea salt, and the Coconut Chia Acai Bowl with sliced apples, blueberry and hemp granola.
The FRIENDS Experience: The One in Denver! has landed at Cherry Creek Shopping Center. Now through September 5th, transport yourself to one of television's most popular shows while walking in the footsteps of Ross, Monica, Rachel, Chandler, Joey and Phoebe. Dance in front of the fountain, pose on the iconic orange couch, and explore 12 rooms of set recreations including Joey and Chandler's apartment, Monica and Rachel's kitchen, Central Perk, and photo ops with original props and costumes. There's even an opportunity for private access to the exhibition either before or after regular hours. Could we be any more excited?
MOREVIA
watchneighborhood
Colorado Cocktail Cookbook is serving up another round! Volume 2 is due to hit retailers later this year, featuring 54 cocktail recipes from the Centennial State capturing the craft and passion of bartenders in locations such as Denver, Colorado Springs, Leadville, Walsenburg, Vail, Aspen, Golden, Snowmass Village, Aurora and Bayfield. Whether trying your hand at the step-by-step recipes in the book, or heading to the locations where they are served, Colorado Cocktail Cookbook Vol 2 is a vibrant addition to your book collection. Photographed by Denver-based photographer Chad Chisholm, this continuance of the series is sure to delight imbibers of cocktails all over Colorado. Featured in the book are two Cherry Creek recipes: the "Tell Me I'm Pretty" from Local Jones and the "Pancho Borns" at B&GC at the Halcyon Hotel as well as the "Palisade Toddy" from Toro at the Hotel Clio, Cherry Creek.
watchneighborhood
MOREVIAchadchisholmcreative.com /@chadjchis
MOREVIAlucidmotors.com/@lucidmotors
HAPPY HOUR
Lucid Motors has opened its first Studio location at the Cherry Creek Shopping Center. It's one of 27 locations in North America for the group that's setting new standards with the longest range, fastest charging electric car on the market. "The state of Colorado's ambitious plans to support the acceleration of widespread electrification closely align with our mission to inspire the adoption of electric vehicles," said Zak Edson, Lucid's Vice President of Sales and Service. Every Lucid Studio offers a digitally oriented luxury experience tailored to each customer's preferences whether they visit in-person, make inquiries entirely online, or combine the two. Using a 4K VR configurator, Lucid's Virtual Reality Experience combines the physical and virtual worlds to showcase seamless personalization of everything from interior finishes and materials to exterior color. The company's first car, Lucid Air, is a state-of-the-art luxury sedan and has been named the 2022 MotorTrend Car of the Year® with an official EPA estimated 516 miles of range or 1,050 horsepower.
Denver's finest selection of artisanal rugs 589 Fillmore St. Denver CO 80206 303.320.6363 ~ www.shaver~ramsey.com & 46 YE A R S IN CHERRY CREEK
Denver Agency, located in Cherry Creek, is celebrating its 90th year in busines. That's right…NINETY years! Since 1932, the agency has been providing insurance solutions to its Cherry Creek clients. In fact, the company predates the actual neighborhood. President Eric Gordon explains, "Turning 90 is truly an incredible accomplishment. And one that we are very proud of. We believe in challenging the status quo in the insurance space by leading with a hospitality mindset, and I feel this has allowed us to thrive as a company during changing times." Denver Agency advises clients on a wide array of personal insurance needs - from home and estate, auto, luxury travel (jets and yachts), umbrella liability coverage, personal and cyber security and as well as business and commercial needs. What's more, the firm has the rare resources to insure highly specialized collections such as wine, museum quality fine art, luxury handbags, and heirloom jewelry. Turning 90 never looked so good.. denveragency.com
MOREVIA
Denver Agency Turns 90
Detroit Street is blooming with the addition of Bee & Pollen, the boutique and floral studio recently opened by lifelong pals Kendall Richardson and Ellory Kreidle. Inside, you will find inspiration galore –from the beautifully curated selection of gifts and décor to the stunning fresh arrangements designed by the owners. There's also a DIY Stem Bar, where guests can create their own bouquets. If that's not enough, the space itself is worth the trip alone. Bright, airy and perfectly on-trend, the shop's interior design is gorgeous.
MOREVIAbeeandpollen.com / @thebeeandpollen
watchneighborhood
26 SUMMER | FALL 2022
@ CHERRYCREEKMAG 720.772.5022 | 249 Columbine Street | LocalJones.com
We've always been big fans of this dreamy spot housed within the Halcyon, but the recent addition of Vinyl Brunch has upped the ante. The place to be if you're looking for a brunch scene that is, well, a scene, Vinyl Brunch is held from 10 to 2 every Sunday, and features (naturally) a DJ spinning records, delectable fare and plenty of boozy brunch moments. Try the Eggs Benedict – the house made English Muffin is to die for. We also recommend ordering the large-format signature cocktail for the table. You won't regret it...although your hangover may beg to differ.
Del Frisco's The arguable zenith of Cherry Creek steakhouses, Del Frisco's also serves a notable brunch that has been a favorite with locals since the restaurant's 2015 opening. Consistent, delicious and always on point, we love the Cast Iron Sourdough Pancakes and Strawberry Cobbler French Toast. Yet for us, the undisputed Del Frisco's brunch champ is the Filet Mignon Benedict – a steakhouse twist on the classic dish that must be experienced to be believed. If your sweet tooth allows, also order the Nonna's Pan Cinnamon Rolls to share. Bourbon-Espresso Caramel Sauce and Toasted Pecans will never steer you wrong.
150 Clayton Lane (in Hotel torodenver.comClio)
28 SUMMER | FALL 2022
249 Columbine Street (in the localjones.comHalcyon)
Toro Richard Sandoval's Cherry Creek outpost rarely disappoints, and brunch is no exception. The weekend-only offerings feature bottomless options for both food and drinks. Try the Lomo Saltado Beef Hash – a breakfast take on the traditional Peruvian dish – as well as the mini Belgian Waffles. Finish it off with a Bloody Maria (tequila in lieu of vodka), Mango Mimosa or our favorite, the Breakfast Old Fashioned with bacon-infused bourbon.
Narrative
100 St. Paul delfriscosgrille.comStreet
1 2 1 23 3 4
thelistBRUNCH
222 Milwaukee Street (in The narrativecherrycreek.comJacquard)
The Jacquard's signature restaurant is indeed posh, but it's also approachable, inviting and downright delicious. Open for breakfast five days a week as well as weekend brunch, Narrative offers something for everyone. From health-conscious options like a superfood smoothie bowl and avocado toast to richer indulgences like Blueberry Crunch Pancakes, Italian style donuts, and shrimp and grits, the chef-driven menu is eclectic and enticing.
SPOTS…
Local Jones
If you ask us, brunch may as well be a verb. Our favorite weekend pastime, Cherry Creek has ample options when it comes to indulging in a long, leisurely breakfast with great friends, great food and great cocktails.
Urban Egg New(ish) to the area is Urban Egg, the locallyowned breakfast joint that serves an extensive menu of mouthwatering options. And when we say extensive, we mean it. Think seven different eggs benedict flavors, traditional, crispy or stuffed French Toast, over a dozen egg dishes, and breakfast sandwiches galore. We love the Breakfast Burrito, which allows you to opt for a plant-based Chorizo that's out of this world.
700 North Colorado Blvd. snoozeeatery.com
3033 East 1st urbaneggeatery.comAvenue
5 6 7 45 67
What a way to start the day. Beignets. Crack bacon with brown sugar and black pepper. Waffle sliders! Benedicts of all of kinds. There's nothing they don't do, and there's nothing they don't do well. For us, Syrup is as sweet as its namesake. Tucked away on the garden level at 3rd and Josephine, this longtime neighborhood favorite continues to impress brunchgoers with its consistently flavorful fare.
300 Josephine Street #20 syruprestaurant.com
Snooze
Any brunch worth waiting upwards of two hours for is a brunch that deserves to be on our list. This Coloradofounded eatery has built a cult-like following over the years, and its Cherry Creek adjacent location on Colorado Boulevard is constantly bustling with patrons looking to get their fix of Snooze's signature Pancake Flights (Pineapple Upside Down is a must) and pretzel roll breakfast sandwiches with a side of the house-made smoked cheddar hollandaise. And while true, there's almost always a wait, Snooze's clever morning cocktail menu makes the time pass quickly. Pro tip…you can add your name to the waitlist online.
Syrup
30 SUMMER | FALL 2022 150 CLAYTON LANE, DENVER CO 80206 303.316.2700 | WWW.HOTELCLIOCHERRYCREEK.COM Luxury Amenities & Breathtaking Rocky Mountain Views Immersive Dining Experiences & Daily Epicurean Moments Elevated Concierge Services Guided Tours Of Cherry Creek North 150 CLAYTON LANE, DENVER CO 80206 303.316.2700 | WWW.HOTELCLIOCHERRYCREEK.COM INTRODUCING THE MUSE OF CHERRY CREEK
@ CHERRYCREEKMAG
- DIRECTION -
FOUR SEASONSVAILRESORT
While most associate Vail with winter skiing, locals know that the real mountain town magic happens in the summer and early fall. With calm mornings, warm afternoons and cool evenings, Vail is the perfect escape this time of year. And if you're lucky enough to find yourself at the picturesque Four Seasons Resort, well then, you're lucky enough.
BY BETSY MARR
The resort's spa – at over 14,000 square feet – is arguably its most enviable attraction. With a private couple's suite, relaxation garden, slumber room, coed lounge, salon, posh locker rooms, sauna and steam rooms, a whirlpool and cold plunge pool, it's certainly easy to spend an entire afternoon relaxing and rejuvenating in the spa's comfortable confines. The perfect blend of luxury and mountain authenticity, the Spa at Four Seasons Vail boasts rich textures, natural elements, and lavish finishes that all lend to its ambiance.
Naturally, dining at the resort is an experience in and of itself. Flame, the hotel's signature restaurant, is impeccable. Easily one of the valley's best eateries, the contemporary steakhouse offers self-described "fun dining" as opposed to fine dining. Locally sourced and seasonally inspired dishes include indulgent sides and carved steaks to provide guests with a truly unique and interactive experience one can't get just anywhere. Case in point? Flame's artisanal, housemade bread service is offered with a 7X Ranch Wagyu Beef Fat "Candle." Developed by executive chef Simon Purvis, the candles are made from the fat trimmings of excess Wagyu beef offered throughout the menu. Lit by a torch—and just one of the table-side presentation options on the menu–the beef fat liquefies, blending with rosemary and other spices on the plate, becoming a clever alternative to butter or oil for dipping. Other options for interaction include the chilled shellfish tower and the 30oz Wagyu Tomahawk steak, one of the signature dishes at Flame. This substantial steak is delivered tableside and sliced to share, adding an element of entertainment to your meal.
ACCOMMODATIONS
If you're anything like us, though, your meal is made by the sides. In this case, Flame certainly doesn't disappoint. Enhancements like habanero baconwrapped scallops and pan-seared foie gras and sides like Maine lobster, whipped potatoes and duck confit fingerling potatoes take an already impressive experience over the top.
DINING
Treatment options are plentiful, with a spa menu that includes salon and nail services, body scrubs, skincare and massages. Many are aptly themed to the property's surroundings, with treatments like a High-Altitude Adjustment Massage and S'More Indulgence Facial (including a marshmallow whip hydrating mask) adorning the menu. For the ultimate indulgence, opt for one of the spa's four Signature Rituals. We recommend the 100-minute Tranquila Ritual. The three-part therapy, which uses the Latin American inspired, plant-based Sanara (sanaraskincare.com) treatment line, is intended to encourage healing of the mind, body and soul. The experience begins with Sanara's (which translates to "you will heal" in Spanish) Yerba Mate Bath Soak
the bar's "zero-proof" menu offers several tasty options. We like the Cool as a Cucumber – cucumber juice, basil, lime and soda. Remedy is also ideal for less formal dining, with flavorful, casual dishes like a Cibatta Grilled Cheese, Grass Fed Bolognese Fettucine, and Tamari Brushed Salmon Bowl.
An idyllic alpine lodge with peaked roofs, wooden beams and stone exteriors, Four Seasons Vail is perhaps the town's toniest respite. Natural hickory wood accents and limestone on the interior connect seamlessly to the great outdoors with large windows, balconies, terraces and a year-round outdoor pool with two whirlpools. The resort's 121 suites and guest rooms are all beautifully appointed and equipped with the trappings one would expect of a modern luxury hotel – including gas burning stone fireplaces, incredibly comfortable beds, and the finest linens. What's more, the expansive rooms are the largest in the entire Vail Valley.
For a night cap (or any other time of day, for that matter), the newly-renovated Remedy Bar cures what ails. Signature cocktails like the French Press Sangria and Purple Majesty (Butterfly Pea Infused Vodka, Aquavit, Lavender Bitters and Lime Juice) are both inventive and appetizing. If you prefer something alcohol-free,
SPA
@ CHERRYCREEKMAG
for a luxurious and therapeutic bubble bath, accompanied by a glass of champagne. Following the bath, a full-body exfoliation treatment using Bamboo Fiber & Mango Seed Body Polish with healing botanicals of Mango Butter, Cupuaçu and Chilean Rosehip Seed Oil leaves the skin invigorated and silky smooth. The Tranquila Ritual finishes with a customized full-body massage. Simply put, it's the best (and most memorable) spa experience we've ever had.
RECREATION
Vail is an outdoor enthusiast's playground, with a world of options quite literally at your doorstep. In the summer and early fall, the resort will arrange for a number of activities – ATV exclusions, mountain biking, fly fishing, canoeing, guided hikes, hot air ballooning, whitewater rafting, golf, kayaking and horseback riding among them. For those looking for a truly singular, unique experience, try the resort's leisurely stroll with llamas carrying a gourmet picnic lunch prepared by Four Seasons chefs. In the winter months, the resort offers a full-service-dedicated Ski Concierge located next to Gondola One, at the base of Vail Mountain, with transportation to and from for all guests
FOR LITTLE ONES
Even the youngest guests are considered at the resort, making it ideal for families traveling together. Kids For All Seasons offers seasonal programming for children ages 5 to 12, ranging from story time to creative arts and more. There's also a Young Adults Club featuring a game room, TV lounge and cybercafé. The resort makes every effort to make its young guests feel special, with touches like sleeping tents pitched in the room, kid-friendly welcome amenities, children's size bathrobes and slippers, kid's toiletries, and age-appropriate toys placed in the room. For babies and toddlers, the property offers in-room babyproofing, diapers and wipes, playpens, highchairs and strollers. Children under the age of five also enjoy complimentary dining at both Flame and Remedy Bar.
More fourseasons.com/vailviaor970.477.8600
What's your impression of the people, the neighborhood, and working in Cherry Creek North?
What's the most memorable moment you've witnessed while working at CLMBR? When one of our members broke a personal record. Some people come in once in a while, some come every day, but this particular member falls right in between. Often quiet, she comes in with a smile, and then leaves drenched in sweat. One day, she came in at her regular time, but this time she left in tears. Overjoyed by what she accomplished, she said something so profound that I don't think I'll ever forget. She said, "I trust my body again."
What's your best advice for staying in shape and living a healthy lifestyle?
What's a surprising fact to working in your industry that people working outside of it may not know? We like to have a good time as well! There is a big misconception that all we do is work out, sleep, and eat healthy. I have a major sweet tooth, appreciate a good bottle of wine, and every Friday night I indulge.
I can't believe this is my first question, but now I have to know…do you have a favorite superhero? My favorite superhero was, and is Wolverine. The ability to heal yourself is the greatest power out there. You can be strong, intimidating, fly, shoot lasers out of your eyes, but the ability to heal yourself allows you to be immortal. Life does not have to be short. Fear less, and live more.
ACKEEM EMMONS
townaboutman
There is a great sense of balance. Everyone is working hard and, more importantly, working efficiently. But when the weather's nice and the work week is over, people are enjoying themselves and everything that Cherry Creek has to offer. The quiet intensity turns into calmness, and the fun has begun!
"ICLMBRfellinlove
What are the three things that you can't live without? Music, my plants, and competition. Music dictates my mood, it keeps me calm, gets me excited, or it distracts me from the madness around me. My plants started off as a small hobby and it has grown into this "thing" that I take a lot of pride in. My favorite is my 13-foot fiddle leaf fig named Bertha. My bedroom is now hers, but I do not mind sharing the space.
with bodybuilding because I kind of wanted to look like a superhero." Oh, we must meet this guy. By the way, mission accomplished in looking like a superhero. Ackeem Emmons, Director of Studio CLMBR here in Cherry Creek North, looks like he could chase down a bad guy, leap tall buildings in a single bound, and lift something ridiculously heavy to throw at a rogue meteor that's about to destroy Planet Earth. It seems only fitting that Emmons is our latest (Super) Man About Town.
34 SUMMER | FALL 2022
Take it one choice at a time. A healthy lifestyle is more than just the intense workouts and quick core routine. It's deciding between one more episode, or one more hour of sleep. It's deciding between the side of fries or vegetables. It's a bottle of water over the can of soda. We can all make a big difference with a small choice.
I mostly enjoyed seeing someone play by their own rules. Limitations are often set, but the greats always break through and create something new.
Top Gun: Maverick. I watched it recently in Cherry Creek's AMC theater, and was pleasantly surprised. Aside from fast planes and a side of confidence,
What's the last movie you enjoyed watching?
More via studio.clmbr.com/@studio_clmbrMOREVIA
What would you tell your 18-year-old self now?
Stop being patient and don't be modest. The obstacle between achieving your dreams is you. You have what it takes, you just behave to believe it and show up!
Who are your five dream guests to join you at a dinner party, and what are you eating? Mother Theresa, Hilary Clinton, Michelle Kwan, John F. Kennedy and my mother. We'll be dining on something that will be simple, clean and healthy because the conversations will be so filling.
Fetch Your Life (feat. Msaki) - Prince Kaybee
What's the last song that you cranked up in your car?
The most fun you've had in a city is where?
Completed just last year, this new, mountain-modern respite features a roof-top deck with fireplace and stunning Ten Mile Range and ski area views. The sleek, efficient design allows reflective awareness of the environment, technology and simplicity, at once. A wall of windows opens to the west deck welcoming in the fresh air that Breckenridge is famous for. Panoramic views flood into nearly every room, along with all-day Colorado sunshine. A main level primary suite and four en-suite bedrooms accommodate everyone with complete comfort. A serene work space on the top level provides for private and productive time. The family room on the lower level, with direct access to the hot tub, is an ideal entertainment space for parties, game nights and celebrations. Your dream home is set in a quiet, distinguished neighborhood within walking distance to historic downtown Breckenridge. Mountain biking and hiking trails right down the street. A truly spectacular residence.
The city I've had the most fun in is hands down, New York City, whether it was offroading on an ATV upstate or the hidden gems all over the city. My personal favorite was nude body painting with black light paint in a low light loft in Brooklyn. It was an experience that has been hard to beat to date. You haven't painted unless it's on a naked canvas on Valentine's Day.
What blows you away about CLMBR that's different than other exercise programs? I'm still in shock and awe of the effects of CLMBR. Personally, I have been training diligently for eight years. With a combination of bodybuilding, and sprint training, I have sustained my physique and conditioning. But since I've started CLMBR, my conditioning has increased exponentially and, even with the decrease in heavy lifting, I like my physique and muscle gain.
Visit BreckenridgeDreamHome.com for more information.
RON SHELTON Your Ski Country Realtor skicountryhomes.comrshelton@livsothebysrealty.com970.389.0044 dreamMountainhome. Nothing compares. 210 S. Pine Street | Breckenridge, Colorado 5 BD | 5.5 BA | 4,706 SQFT | $6,900,000
Describe your personal style.
Do you have a favorite Cherry Creek restaurant?
Toro is my go-to! Their patio in the summer is the best place to sip on their famous Mercado margarita and I highly recommend their ceviche making class on Fridays.
COURTNEY OLSON RELÉVANT GALLERIES
What's something about the art world and gallery industry that most people don't know?
How would you describe the overall presence and experience of art in Cherry Creek North at the moment? Our parent company AD Galleries has had a presence in Cherry Creek for over 30 years, so this neighborhood has always been a special place for us. Under our umbrella of galleries, Clayton Lane Fine Arts and Master's Gallery have been staples in the Cherry Creek art community. With the opening of Relévant Galleries, we have seen a strong uptick of fine art collectors looking for artwork byinternationally acclaimed artists.
What is your favorite thing about Cherry Creek?
Many artists aren't formally trained, they're actually selftaught. A significant number proceed to become very famous. That is why I love the art industry, because it is all about exemplifying one's true self. It is a talent that comes from within.
Who are your five dream dinner party guests?
36 SUMMER | FALL 2022
Do you have any favorite stores in the neighborhood?
townaboutgal
I would say my style is very influenced by the iconic Princess Diana with her classic tailored pieces. I also believe that a good pair of heels is a confidence booster all in its own. You will always see me in heels at the gallery!
I would love to have Marilyn Monroe, Andy Warhol, Coco Chanel, Beyoncé, and Steve Jobs. Each of them are innovators and culture makers in our society.
A-Line, Haven, and Garbarini are some of the most well curated women's stores in Denver!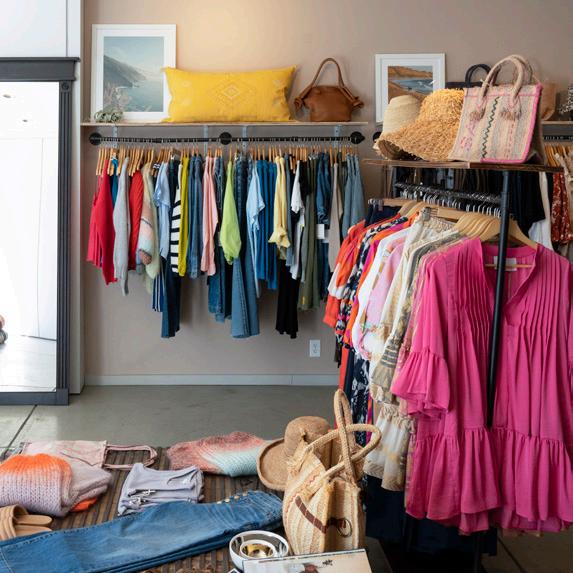 Cherry Creek is really turning into the cultural hub of Denver! It has the best community of creative people that are each so innovative in their own sense. The energy is so special.
You can't miss Courtney Olson at Relévant Galleries in Cherry Creek North. The gallery's fine art advisor is always smiling and engaging while greeting art lovers entering one of Colorado's great exhibit hubs located right next door to Hotel Clio on Clayton Lane. She's impeccably dressed with a great eye for style and, in a stunning space that features dozens of iconic personalities and characters on its walls, Olson manages to steal the show.
@ CHERRYCREEKMAG relevantgalleries.com/@relevantgalleriesMOREVIA
MAGAZINE FallUnveiling2022 I CHERRYC HKEERCYRREHCIMOC.G O MEMAG.COM
What's your favorite way to relax on a weekend?
No better way to start a weekend than stopping to grab a matcha latte at Aviano and then either laying by the pool or going on a nice hike! In the winter, you will always catch me up in the mountains skiing for a few laps and then of course in the lodge for aprés-ski.
Do you "collect" anything?
I have a special connection to one of our newest releases titled "Summer of 75" featuring Cindy Crawford. I was able to go behind the scenes to watch the production of the shoot. I experienced how Cindy and photographer David Yarrow work together, and they really do play off each other's strengths to create a masterpiece.
Do you have a favorite piece of artwork in the gallery right now?
Art of course! My parents taught me at a young age that what fills your walls in your home should be a reflection of your personality and experiences you have had in life. Their collection is really what inspired me to start building my own.
Where is the most beautiful place you've visited in Colorado?
SUMMER OF 75, BLACK AND WHITE DAVID YARROW
Being a Colorado native, I have been to so many stunning places in Colorado, however Aspen will always be at the top of my list. Being born in Aspen, I'm a little bit biased but the magic of the town and the entire Roaring Fork Valley is truly unlike anywhere else in the world. Plus, my love of the art world really began at our sister gallery in Aspen (Aspen Grove Fine Arts).
She: It's fine, but let's make something clear. In the future, listen to me when it comes to charcuterie.
He: Maybe it's The Smoking Pig talking, but what do you say we go up to the roof and play in the pool? We could get our meals on rafts.
He: : No, I love blue cheese – let's just keep it as is, okay?
He: : That sounds so negative.
He: Words to live by. After all, this is what this dining column is all about – fighting at dinner and writing about it.
She: These two desserts are next level. The Stone Fruit Bombe reminds me of a jelly doughnut, elevated.
He: I really stepped in it with you regarding the cheese, huh? First I said I'd eat the blue, and now you're mortified that I ate duck pate with my hands.
She: That's funny. But seriously, it's the same with our boys – they always think they know what they want, but ultimately, they look to me to fix their blunders when they realize they're wrong. Except they're two and fouryears-old, you're not.
She: I believe they are referred to as "artisanal" ice cubes. Let's get charcuterie next. I really think there's nothing better than a great charcuterie board – but it must be just right. And no super stinky cheeses – like blue. It's just not my thing and I have yet to see you eat it, either. Let's get two of something else instead. Ooh… like the Drunken Goat!
MOREVIAhalcyonhotelcherrycreek.com/local-jones.com
LOCAL JONES
She: Well, I'm positive. We are getting it.
He: : You're beautiful, honey! And so is my drink. The first sip of this is very intriguing. Ten-year aged Whistle Pig bourbon, smoked maple syrup, walnut and orange bitters. I'm glad I have a whole tumbler of it. I love the single giant ice cube too.
We're married. We work together. We see each other all the time. So, what could we possibly talk about while out for dinner? In this case, food. And lots of it. Join us as we keep it local at Local Jones.
She: I think that's the cocktail talking, although Elevated is easily one of the best bars in the city. Those views! Speaking of cocktails, mine is incredible! Tequila, banana liqueur, passion fruit, spicy bitters. It's delicious. But the best part is the name…Tell Me I'm Pretty!
Kevin and Betsy Marr are "He" and 'She." They work and live in the Denver area, where they produce Cherry Creek Magazine and raise their two toddler boys…all under one roof.
He: I'm really liking this Berkshire Pork Chop. I'd get it again. What's neat is that they cut it up in pieces like I'm five-years-old. It goes great with this roasted fennel and Sea Island red peas. Delicious. And Chef left me a single pork rib as well and it's ridiculously tasty. I could eat 20.
She: Given your behavior with the charcuterie, perhaps that's apropos. Kidding aside, this is a great date, my love. Perfect location, amazing food, and my handsome husband. This steak frites dish doesn't hurt, either. The New York Strip is complemented by the best sauce ever. I cannot quite make it out. It's reminiscent of a Bearnaise, but so much better. And their French Fries, while simple, are perfect.
She: I agree. They really do an incredible job of sticking to the edict of locally grown, house-made, chefdriven food. It's impressive. And the wine list is great, too. We're getting the Pessimist.
He: topics.ChangingThey bake their own bread daily. It's insanely good!
He: There's something to be said for the atmosphere, too. The dining room has a beach vibe to it that I dig. I'm not sure if it's intentional but the light blues to the walls and the airy space have a fun getaway feel to it. Plus, I can see inside the kitchen from here. I love when restaurants allow you to watch the activity behind-the-scenes. There's a dude in there with a sweet tattoo sleeve. Coupled with Led Zeppelin. Supertramp. Bad Company. My kind of restaurant soundtrack.
He: And this Black Forest Cake reminds me of those Ho Hos made by Hostess back in the day. In my book, that's a huge compliment. I'll get his again and maybe order two next time.
saidshesaidhe
Fifteen minutes pass, blue cheese left untouched. He proceeds to eat more than his share of the other varietals.
YOUR GUIDES TO DENVER REAL ESTATE Ian Wolfe 303.809.3531 + Chris Bouc 303.669.4449 Wolfe-Bouc.com WolfeBoucRealEstate Wolfe_Bouc 300 S. York Street, Denver | Offered at $7,900,000 | 300SYork.com
Denver's Best Kept Secret…
• 5 BEDROOMS • 9 BATHROOMS • 8,734 FINISHED SQUARE FEET • 2 ACRES • 4 CAR GARAGE
Proudly perched on the crest of a hill, 300 S. York is a unique Denver treasure. Designed by Colorado's most notable architect, Burnham "Bernie" Hoyt, the official architect for Denver Parks & Recreation in addition to Red Rocks Amphitheatre, his most famous work. Hoyt masterfully incorporated many of his ideas and details into 300 S. York towards the end of his famed career. From the park-like setting to hints of modernism in the entry bar, 300 S. York showcases Hoyt's best work in an elegance and grandeur not easily found in Denver. The property has been lovingly and meticulously maintained to preserve all of its original architectural detail along with many modern amenities, seamless additions, advanced security system and mechanical upgrades.
The name came about because guests would come into a pub asking for 'that old fashioned drink' that bartenders used to make, and I guess it stuck. It's a drink every home bartender should be able to make as well.
What's the best drink we've never had?
In the belly of Clayton Members Club & Hotel sits a stunning masterpiece of a cocktail getaway known as Five Nines. If you've been through the non-descript door and down the dimly lit hall to the most extraordinary revelation of a bar that we've seen in ages, then you know how truly special an experience this sultry escape is. So, who's running things? None other than beverage manager and lead bartender Kyle Bobkowski at your service.
The OId Fashioned is intriguing. It had two very similar origins between northeastern United States and New Orleans around the same time, both using a mixture of sugar, water, bitters, and spirit.
barcart
Is there a cocktail with a particularly interesting backstory that you appreciate?
I'm always on the hunt for interesting uses of everyday ingredients. A good drink doesn't have to be exotic, just well balanced between sweetness, acidity, and texture. A rum drink that takes you to a beach, or a whiskey drink that makes you feel like you're sitting fireside in a forest.
KYLE BOBKOWSKI @ FIVE NINES
MOREVIAMore via
Nothing's coming to mind in recent memory but I have always enjoyed overhearing pickup lines that fall flat, or the guy that shows his bank balance to impress a date, or extricating myself from a squabble amongst a couple.
Last summer I was turned on to a Mint Julep with a mix of whiskey and Ricard. The mint is accentuated and the Ricard presents a nice tone of anise. This drink will drink cold as long as there's liquid in the cup, perfect for the this time of year.   claytondenver.com
Is there a particular drink that you love to make?
A guest once asked for a stirred, savory gin cocktail, without using olives or brine, and that one stumped me briefly. We gave them some version of a Gibson with a splash of Genepy, but it took a minute to dial in what the guest was looking for.
In this industry, we're all just standing on the shoulders of giants, many of whom are fortunately still around and practicing. I look either to older cocktails flipping through my books and imagine a new mix of flavors, or walk through the produce section at the grocery store and think of how to use a new ingredient or change how I've used an existing one.
Where do you get your inspiration?
What's a seasonal cocktail that you recommend?
What's the oddest drink order you've ever received?
How did you get into the industry?
I started in the restaurant and food industry after my freshman year of college, holding down a summer job slinging bagels to make a little spending money. I got hooked, and I've been through all sorts of concepts and styles of restaurants and bars ever since.
Our vibe is a fine mix of sultry and comfortable with dark, rich color tones and candlelight. Our staff has the freedom to fit into the vibe with their own style, so they always bring an eclectic and fun energy to the bar and have a good time doing it.
It can end up being a good arm workout if I get caught making many of these, but lately I love to make a good traditional egg white sour whether that's amaretto, whiskey, rum…really anything.
What's the funniest or strangest thing you've ever overheard from a patron while behind the bar?
What's the vibe at Five Nines?
THE GOOD
THE FIRST LADY
Maya Rudolph stars as a bil lionaire divorcee in this colorful comedy from Apple TV. After losing her cheating, narcissistic husband (who some claim is loosely based on Jeff Bezos), Rudolph begins working at the nonprofit foundation that, until now, she didn't know she had. With almost $90 billion at her disposal, she goes on a journey of self-discovery, philanthropy and hilarious hijinks. Co-starring Nat Faxon and Ron Funches, Loot follows Rudolph's reentry into the "real" world, revealing a soft, sweet, and entertainingly vulnerable woman along the way.
LOOT
Here's something a little different this time around, as my entertainment intake has run the gamut of the good, the bad, the old and the new. Here's a look at what caught my attention…
Ambulance – I was so excited for this. A Michael Bay-directed white knuckle thrill ride with Jake Gyllenhaal (who can typically do no wrong with me). My thoughts? Meh. Car chases we've seen before. Explosions we've seen before. A limp ending that we've seen before. I did discover a beautiful rendition of the Mamas & the Papas "California Dreamin'" by Bobby Womack, which I will always be grateful for, but I'd save your time for something else if I were you.
THE BAD
VIEW MASTER
WHAT WE'RE CURRENTLY WATCHING + READING HIS
The Showtime miniseries follows the stories of three of history's most compelling first ladies – Eleanor Roosevelt (Gillian Anderson), Betty Ford (Michelle Pfeiffer), and Michelle Obama (Viola Davis). Critics hated it, but I found it gripping. An all-star cast, the wellacted show interweaves the stories – and the struggles – of the often-underappreciated residents of the White House over three distinctly different eras. Yet the similarities between these proudly (and oftentimes, defiantly) progressive women are also explored.
HERS
42 SUMMER | FALL 2022
Don't watch it
Top Gun: Maverick – I can remember seeing Top Gun three different times in the same Pasadena, California, theater in the summer of 1986, and it was absolutely glorious. For whatever reason, Rick Rossovich's character, Slider, was my guy, and Kelly McGillis and her Porsche 356 Speedster weren't lost on me either. Needless to say, this sequel was on my radar, along with millions of other fans, according to the record breaking opening weekend. It's the first film I've seen in a theater in nearly five years because I couldn't wait. Believe the hype with this one. Tom Cruise doesn't mess around.
Watch it on Showtime
Watch it on Apple TV
Critics hated two of these three shows, but I disagree. The story of three of history's most dynamic first ladies, a feel-good binge watch, and an over-the-top comedy. This is summer viewing at its finest.
Watch it at theaters everywhere and eventually On-Demand
Cold Case – Watching the Stanley Cup playoffs on TNT reminded me that the network also shows re-runs of one of my favorite shows. A "who dunnit" murder with every episode, left for the Philadelphia cold case squad to figure out. It's replete with a great soundtrack from the year of the crime whether it was 1978, 1995 or 2003. I'd call it a guilty pleasure except that I don't feel an ounce of guilt watching it. It's a fantastic show.
If you're in need of a breezy, good-for-the-soul binge watch, this is your show. A welldone adaptation of the popular book by the same name, The Summer I Turned Pretty follows 16-year-old Belly Conklin's coming of age love story. Set at the fictitious Cousins Beach, the show revolves around the character's annual summer trip with her mother, older brother, mother's best friend and her two handsome, charming teenage sons. The idyllic east coast beach house – which is actually in Wilmington, North Carolina –offers up plenty of architectural eye candy as does the postcard-like beach town itself. A love triangle between brothers, a best friendship put to the test, a debutante ball, and a terminal illness. The Summer I Turned Pretty brims with both heartache and heart.
2022PEAK
O F THECREEK DISPENSARYVOTEDBEST
Contrary to the first three viewings I've mentioned in this column, I'm watching a lot less on the screen and am reading, on average, about a book-and-ahalf a month. Lately, author Louisa Luna has been providing content that I've been absolutely inhaling. Crime novels featuring bounty hunter Alice Vega and former cop Max Caplan couldn't be quicker page turners. Start with Two Girls Down and buckle up for a thriller of a ride.
THE OLD
THE NEW
Watch it on TNT or HBO Max
Buy it on Amazon
Watch it on Prime Video
CHERRY C R EEKMAG
THE SUMMER I TURNED PRETTY
WORDS BY BETSY MARR | DESIGN BY JESS KNAUF | PHOTOS BY SUSIE BRENNER | STYLING BY NATALIE WARADY
When a Colorado couple found their dream neighborhood – the bucolic enclave of Old Cherry Hills – they knew it was the ideal place to raise their four young children. The home, on the other hand, needed considerable updates. They soon enlisted the help of Denver-based designer Jess Knauf who, along with architect Todd Remington and builder Brad Manley (Element Custom Builders), gave new life to the 1990s Mediterranean-style abode. "The home itself was incredibly well done, it simply needed a facelift to function for the family, whose children range from ages five to 12," explains Knauf. All the home's existing rooms were touched and infused with a classic Americana aesthetic – one reminiscent of the designer's timeless signature style. "We wanted to utilize furnishings and finishes that will look as good in 10 years as they do today." With this edict in mind, Knauf created sophisticated, family-friendly spaces that could withstand the trappings of everyday life.
home COMING
The team also altered the footprint of the residence, adding a second-floor primary suite (the former first floor primary became guest quarters), additional children's bedroom and bathroom, and a much-needed home office space. These thoughtful changes allowed each child to have their own bedroom, with mom and dad nearby.
A CHERRY HILLS CHARMER
This Page: An inviting living room is accented by timeless accessories, including a brass tray by Citizenry. Scalloped Ottoman by John Robshaw, covered in Rajmata by Peter Dunham. Pillows: Small Damask by Blithefield and Kaya by Lee Jofa. Sofas: Kravet Lambourn, covered in Chelsea Square by Perennials
Opposite Page: Schumacher's vibrant Lotus Garden wallpaper adorns the family's upstairs charging station.
This Page, Center: The primary closet is thoughtfully appointed with plenty of storage that is both functional and beautiful. Seat Cushion Fabric: Bayside Stripe by Thibaut; Wallpaper: Raphael by Stark; Canvas Bins: Container Store
Also on the second floor, the team created a family "charging station" where each child (and adult) has a space of their own for the likes of tablets, phones, and laptops, keeping them organized and ready for the day ahead. Naturally, the area is equal parts form and function, with outlets hidden by beautiful custom cabinetry and accented with open shelving and a vibrant wallcovering by
Downstairs,Schumacher.astylish
"Being able to reimagine this residence into something that would not only look good but would also function well for the busy homeowners and their children was incredibly rewarding," Knauf finishes. "Far too often, we sacrifice form for function, and vice versa. This home is the perfect balance of beauty and livability and will provide a warm, welcoming canvas for family memories that will last a lifetime."
"The primary bedroom turned into a true haven for the homeowners," Knauf says. "It is such a serene, elegant space for them to unwind. The en suite bathroom has an incredible soaking tub, and the spacious closet even has a beverage center for wine and cocktails!"
This Page, Bottom: A primary bedroom that is timeless and tasteful. Rug: Dash & Albert; Bed Throw: Evangeline Linens; Chair Throw: Pottery Barn; Bed & Chair: Bernhardt; Side Tables: Worlds Away; Lamps: Ro Sham Beaux
mudroom was built to house the likes of backpacks, lacrosse gear, and the many items that active children amass. Custom cabinetry was once again designed for both utility and beauty, with detailed millwork and striking yet durable fabrics in shades of blue highlighting the space.
Opposite Page: The family's spacious laundry room makes a statement with Thibaut's Soji Panel wallpaper and a roman shade in Zig Zag by Quadrille.
This Page, Top: The primary bath offers a space for mom and dad to unwind. Rug: Artisan Rug Gallery; Art: Nashville Artist Collective; Shade Fabric: Tula by Lake August.
48 SUMMER | FALL 2022
JESS KNAUF
Top Left: A bedroom that any little girl would swoon over. Headboard: custom, in Saku by Schumacher; Bedding: Shelby from Biscuit Home
Bottom: A mudroom provides a place for the trappings of busy family life, without sacrificing style. Woven Bins: Crate & Barrel; Dog Collar: Gianni Cooling; Seat Cushion: Star Power by Perennials; Pillows and Shade: Jaali by Peter Dunham
"
Far too often, we sacrifice form for function, and vice versa. This home is the perfect balance of beauty and livability and will provide a warm, welcoming canvas for family memories that will last a lifetime."
Top Right: A darling bathroom covered in Juniflora by Sandberg is perfect for the family's daughter.
ANNKERR YOURANNKERR.COMAKERR@KENTWOOD.COM303.818.8668TRUSTEDEXPERT FOR ESTATE LIVING IN THE HEART OF CHERRY CREEK NORTH
A new level of luxury. 45 minutes west and 2,000 feet above Denver lies Monarch Casino Resort Spa. Exquisite guest rooms. Expanded gaming with no limits on the bets you can place. Five restaurants rich with culinary adventure. World-class treatments in our 23rd-floor Spa Monarch. You'll never settle for less. monarchblackhawk.com problem? Call 1-800-522-4700.
Gambling
Elevatedestination
MarrKevinBy
HE CAME TO DENVER A STRANGER…LOOKING TO MAKE HISTORY.
What if there was a movie trailer about GeorgeBroncosDenverGMPaton?
Think he can't handle the Chiefs on the war path, an electric group of Chargers, the marauding Raiders, and the rest of the AFC? Think Comingagain.this fall…. by George, I think he's got it.
@ CHERRYCREEKMAG
Palmer expounds, "A lot of people get into that position and, 'It's my voice, and I don't listen to a lot of other people in the room.' That's a big part of getting perspective. Hiring Nathaniel Hackett was the result of George's ability to listen to different perspectives. Kelly Kleine – Executive Director of Football – is a great example of Paton's listening to others in bringing her to Denver. She provides yet another background as to how she views candidates. Paton is extremely confident in his own choices, but he still listens to everybody."
Let's face it, so far, Paton looks to be producing a potential blockbuster. He's channeled his inner-Clint Eastwood western, rolling into town defending the good, while fighting the bad. In this case, the good is a young nucleus of talented players and the bad was the underwhelming quarterback carousel that had haunted this team since Peyton Manning retired back in 2016. The acquisition of 9-time Pro Bowler and Super Bowl champion Russell Wilson from Seattle has finally removed that sore subject from the docket, and now, as Wilson says here in Denver, "Let's ride."
But, "Who is George Paton?" was the big question posed by Bronco fans when John Elway chose him as his successor in January of 2021.
"Paton is rebuilding a brand that is oozing an undeniable energy and buzz, not only within Broncos headquarters, but across the country as well."
So, why the Broncos and why become a general manager now? To hear Paton tell it, despite the last six years of futility, Denver was primed for a breakthrough with the players that the team had at its disposal. From his opening press conference on a ZOOM call because of COVID restrictions, Paton answered the question on everybody's mind, "Elway called and gave me the lay of the land, he talked about the organization and what it meant to him, about living in Denver, this young football team and some of the core pieces. Because of Elway and Matt Russell (former Broncos Director of Player Personnel), Denver has a healthy salary cap position. The organization. The winning tradition. The passionate fan base. All the resources. That's all you can ask for. The more I dug in and the more I learned, the more I wanted this job badly."
Paton's penchant for listening comes from his mentor of over 20 years, former Minnesota Vikings General Manager Rick Spielman, whom George worked with at three different NFL organizations. "Rick taught me to listen to everyone's opinion who you're working with before you make a decision," Paton says. "When everyone feels like they're part of something, then I think you're going to get their best. That's my guiding principle."
Peter Schaffer is a Denver-based sports agent who's considered one of the best at what he does, dating back over 34 years. He's known Paton since George's days with the Miami Dolphins in the early 2000s. "I can tell you from having my clients on his team and from being friends with people in the Broncos' front office that George has really done a great job of creating a very positive atmosphere and a place that people want to go to work, just like John Elway did. George, however, has taken it to the next level. The players are happier. The coaching staff is happier. The whole building is happier. You can see that stamp. It's not just George taking over for Elway."
Those in the know will tell you that Paton has been great at what he's been doing for years regardless of his title. "There's a reason why teams have been trying to acquire George's services for the last decade because they knew what was there," James Palmer, NFL Network reporter shares from his Denver office. "In the short period of time with what he's done in Denver, in all honesty, the people who know how he operates and know how he works and have tried to hire him, it has not been a surprise about what he's done. This is how he operates. Outside his football acumen, he also has a great ability to listen to everyone in the room. I think that's a huge aspect as to why he's successful."
The great news for Broncos Country is that Elway always knew exactly who George Paton was. "His reputation within the league is tremendous," Elway explains from his home in Cherry Hills. "George has 25 years in the NFL, and all of these factors put him at the top of our list. The thing that I really like about George is that he had other opportunities, and so he wasn't a guy just looking to jump as a GM, but he was looking for the right situation and wanted to be great at what he did."
What has ensued since those early days of gridiron dreams is a 52-year-old southern California native at the helm of one of the planet's most recognizable sports franchises. Paton is rebuilding a brand that is oozing an undeniable energy and buzz, not only within Broncos headquarters, but across the country as well.
What Paton initially wanted as badly as this Broncos GM job was to be just like his hero, his late father, Tom. "Football was engrained in me at a young age because my dad was a high school football coach. When I was four or five, I'd go to practices with my older brothers. I knew at a young age that I wanted to be like my dad."
"it's a team effort. It's never about George Paton. That is an important and necessary quality of a general manager."
It's crystal clear that there will be no shortcuts with George and the strategy of building a winner. They're going to embrace the day-to-day and they're going to embrace the grind. Drafting and developing players will be the foundation and it will be the lifeblood of this football team. And when it comes to bringing in talent, there's a philosophy there as well, "We're going to be aggressive, but we're not going to be reckless in player acquisition," Paton explains. "We're going to leave no stone unturned. Every decision made is going to be a consensus. It's not going to be my decision. It's going to be a Denver Broncos' decision."
Now that's as humble as it gets, and it just means that Paton will go back to doing what he does best - work.
After finishing his first year with a disappointing 7-and-10 record, it was clear that Paton was going to make some changes with this team. Trading away the face of the franchise in Von Miller could have been a tricky move if not done correctly. George managed it perfectly, with many people feeling like Denver made out like bandits in getting a second and third round pick from Los Angeles for the future Hall of Famer. Von made out rather well too, winning his second Super Bowl with the Rams. Paton was also proactive in locking up two integral receivers to long term deals in Courtland Sutton and Tim Patrick before the salaries for elite wideouts skyrocketed last year.
When Paton was down in Florida for this year's owners' meetings, he was asked about competing in arguably the best division in the NFL, the AFC West. "It's hard for us to really talk about competing in our division until we do. We really haven't competed in our division in five or six years. The fact is we won seven games last year. I'm a 7-and-10 GM."
"He's a grinder. He works his tail off," Elway says with admiration.
But don't just credit Paton. Don't do it because, by the sound of it, he won't accept it. "His number one quality is that he is very humble," Schaffer explains from his Cherry Creek office. "He never wants to take credit for anything himself. He's always about the team. It's a team effort. Drafting, coaching, scouting – it's a team effort. It's never about George Paton. That is an important and necessary quality of a general manager."
Speaking of decisions, one of the biggest in Denver Bronco history came under Paton's watch, and it was a doozy. Russell Wilson…welcome to Denver. Many were shocked. Most had no idea it was happening. While Paton is one of only 32 unicorns in the world who's an NFL GM, he might be the only one who could double as a professional poker player. Palmer says in amazement, "The manner in which it went down was something rather special. There were small circles in Denver and Seattle. I know plenty of people in the Broncos' building who know a lot, and they had no clue that Russell was coming. Very few people were kept in the loop on it and I think that's a credit to George and Seahawks GM John Schneider on how they operated with the trade. Team executives across the league would tell me that Denver has a really good roster without a quarterback, so Russ saw that and George saw that."
What Paton also ultimately saw was the crop of college quarterbacks in the preceding NFL draft and how they would or wouldn't fit with the Broncos' new system, players and coaches. Remember, George is a scout by trade. He and his staff went with their instincts and the countless hours that their scouting department poured into player evaluations.ent with other needs, leaving the door open for a premier quarterback from another source.
Then there was the head coaching situation. After letting Vic Fangio go, the hunt for his replacement was, in a word, thorough. Also, just reading about it seemed exhausting. Ten candidates interviewed in eight different cities in nine days was virtually unheard of. Paton explained, "This will be the biggest decision that I make in my career. It's a huge decision for the organization, and to depend on a ZOOM call just seemed ridiculous to me." The end result was the hiring of Aaron Rodgers-whisperer and former Green Bay offensive coordinator Nathaniel Hackett. Hackett makes a chain saw seem shy and lethargic, and his never-ending energy is yet another example of Paton's new Broncos.
So now what? Everything's in place for a potential postseason appearance for the first time since the 2015 season. The players are aware of it. Their opponents are aware of it. The media certainly is aware of it, notably the television networks that have Denver booked for five prime time games in 2022, plus a game in London and the ratings magnet that is the Christmas Day middle game. That's an unheard of seven standalone games for a team that's been down and out for six years. Normally you have to earn these spots, which tells you how strong the excitement and the expectations are for the Broncos this season.
When he started this journey, he was sleeping on his buddy's couch in Chicago while breaking in to the NFL with the Bears' scouting department. Now, no one is sleeping on Paton's Broncos. In fact, opposing teams should expect some nightmares.
Paton's response to the entire matter is as concise as can be, "That's why I wanted to be a GM. To make the call in drafting players."
Maybe we should add that line to the movie poster.
In the end, it's all about the win column for the former UCLA defensive back who played some snaps in the Italian and Australian leagues as well. "I have a lot of friends who are NFL GMs," George begins. "It never consumed me to be a GM. I like winning, and I like the day-to-day and I like working with people. Was becoming a GM in the back of my mind? Sure. No matter where I was – the Bears, the Dolphins, the Vikings –I didn't care what my role was whether I was an intern, a Pro Director, or Assistant GM. I'm just clearly focused on winning."
Palmer feels like the Broncos' best bet to win anything is with Paton, "George is so detail oriented. The Russell Wilson deal shows that he can do it all. Privately, he orchestrates the major deal and trade pretty much by himself, and then he also has the ability when the draft rolls around to listen to everybody in the room. He has the confidence to do it alone and pull the trigger on the biggest move the organization has seen since acquiring Peyton Manning, but he also has the ability to listen to everyone. I think both these traits make him very good as an executive as well as being measured and not reaching."
Palmer can't say enough about last year's draft that allowed for the shot of getting Wilson from the Seahawks. "The first part of the Russell Wilson move that I give George a ton of credit for is blocking out the outside noise, the media, and Denver fans about drafting a quarterback, and sticking to his guns and drafting Patrick Surtain II with the ninth overall pick when Justin Fields (Ohio State quarterback) and Mac Jones (Alabama quarterback) were available."
Broncos Ring of Fame member and three-time Super Bowl champion Mark Schlereth is equally impressed with Paton's savvy. "I was very surprised he landed Russ. I'm glad that I was wrong about a reconciliation between Wilson and the Seahawks. He's a top 10 quarterback who can win a game by himself if necessary. Paton was widely criticized by many in the media for bypassing Justin Fields and choosing Patrick Surtain II in the draft. I think George did a great job evaluating how long it would take Fields to develop and what the learning curve would be. I think the Broncos were dead set on going in another direction at quarterback."
NFL Network Reporter
they're going to win 12 or more games because I look at the schedule and it sets up for them nicely early on. I think they can contend immediately and I don't think it's accurate to say, 'It's going to take time.' The NFL doesn't work like that. You don't get to pick your time. You're not taking turns. You're not waiting in line at the deli with a number. The window is open as soon you made that trade for Russell Wilson, so I say at least 12 wins and a Super Bowl contender this year.
CECIL LAMMEY Host of "Orlando and Cecil" on 104.3 The Fan and writer at DenverFan.com
JAMES PALMER
I think George Paton is one of the best general managers in the NFL and he's only been on the job for two seasons. What makes him so good is that he understands the modern game. He's not stuck in any kind of old school way. He's drafting for the modern game and he's getting players that, above all, are intelligent, which I think is highly underrated. We think of meat heads and muscles when it comes to football, but being smart keeps you ahead of the play and it allows you to anticipate things that are happening. George understands Ithis.think
I cover the entire league and I know the way most of these NFL buildings work. There are plenty of area and regional scouts who feel that their voices are not heard in the room come draft time – and that's their number one job. This shows the lack of ego that George has when he wants to hear what everyone has to say.
WHAT THEY'RE SAYING
56 SUMMER | FALL 2022
Getting starters in the second, third and fourth rounds of the draft typically indicates that you're knocking it out of the park. Most teams feel like if you get three starters in a draft, then you had a really, really good draft. Last year, Paton gets two stars in Surtain II and Javonte Williams (first & second round picks), but the later rounds stood out even more to me when you have rookies contributing like Quinn Meinerz, Baron Browning, Caden Sterns, and Jonathan Cooper. That's an unbelievable evaluation of prospects."
It's a talented roster with a lot of depth. I think they'll have one of the best defenses in the league again this year. On offense, I do think we need to temper expectations because it's a drastically new system from what they were doing. I believe the concepts are better. Hackett truly understands offensive football. His experience with Aaron Rodgers in Green Bay holds a lot of weight in a room. We all know how Aaron is wired. Hackett's ability to get through to Rodgers deserves a ton of credit, but it did take him a year. The Broncos have a lot of pieces and they can spread the football to a variety of skill position players. I think if they run the football well, they can be very difficult. The way the offensive line shakes out is going to be extremely important to the success of the team.
I really think he's done a great job. To be really good as a GM, you obviously have to have a great procurement, but also a great player evaluation component. You've got to be able to project what your players have the ability to become. You need to understand what skills translate to the NFL versus how college football works. You need to honestly assess what your team is and this is all a strong suit for George.
MARK SCHLERETH Host of "Evans & Schlereth" on 104.3 The Fan/NFL on FOX Analyst
I always like to say, "If the game was played on paper then I would have spent a lot less time on the operating table." It's a difficult game. I think the Broncos have a chance to compete well within the division. I think they'll probably be a wild card team, but I can see them winning 11 games. Russ elevates everybody on the team. He's rare. He has amazing attention to detail, just like when Peyton Manning walked through the door.
PHOTOS COURTESY OF DENVER BRONCOS FOOTBALL CLUB AND GABRIEL CHIRSTUS
Here's a guy who was really in demand and had his choice of jobs. He could have been a GM years ago, but he waited. He chose the Denver job. George is a guy who I think is knowledgeable, likeable, personable, relatable, and he's fully capable.
They should be better. They solved their biggest issue at quarterback. If you have a QB, then you have a chance. That's all you can ask for. If Russell plays the way that Russell can, then they'll have a good season. If he doesn't, they won't.
58
ESPN Senior NFL Insider
George has come as advertised. The truth of the matter is, as capable as he is, they still have to win or people aren't going to be happy with him.
I could tell you how great he is, but if the results aren't there then it doesn't matter. That's the tough part of a lot of these football jobs – you do the best job you can and you make the moves that are right, but you still need your players to execute and your coaches to coach, and all of those things need to work and, if they don't, then you get criticized for it.
ADAM SCHEFTER
@ CHERRYCREEKMAG
Today's buyers are discerning and design-driven, making it more important than ever for a home to be not only inviting and attractive, but also up-to-date before it hits the market.
Rethink those previously unused "dead" spaces in your home. Create little nooks and corners for reading, relaxing, and welcoming guests by adding a simple occasional chair and small accent table. It not only creates useful square footage, but also gives you an opportunity to add a fun design element through interesting fabrics and silhouettes that might be overpowering on greater scales.
Timeless Nurseries
Rochelle McNaughton LIV Sotheby's International Realty 8000 E Belleview Ave. #200 Greenwood Village, CO 80111 www.rochellemcnaughton.comrochelle.mcnaughton@livsothebysrealty.com303.929.9001
FOR THE SALE
With so many opportunities to view real estate online, certain educated buyers no longer need real estate brokers to showcase their superior listings. I am very proud to continue giving as much personal advice as possible to help all sellers, buyers and individuals looking for design tips. I truly enjoy working with everyone – buyers, sellers, investors, and design enthusiasts in all aspects of the real estate industry. In my "Designing for the Sale" series, I will continue to offer the most up-to-date tips on creating a home with style that will sell for top dollar in Colorado's unprecedented market. Courtesy of Carolyn Leona
Cozy Corners
ROCHELLE MCNAUGHTON
Design and Photography
60 SUMMER | FALL 2022
Gone are the days of commercial characters and "babyish" nurseries. Instead, modern parents are opting for nursery decor that will endure and grow with the child. Simple, whimsical touches like a colorful mobile or playful wall art are all you need to give baby's room personality, while keeping the main textiles, furnishings and finishes all grown up with years of staying power.
Today's subway tiles are a far cry from the boring, smooth white versions of years past. Weathered tiles with plenty of texture are all the rage, and offer tons of character while remaining neutral. To take it up another notch, consider a vertical installation, like the one shown here. The combination of materials and method are the ideal blend to create a subway backsplash that's on trend without giving it a short shelf life.
Subway Tile, Reimagined
Peak of theCreek
2022
Welcome to our third annual Peak of the Creek Awards! Over the past few months, our readers voted and our editors sleuthed around the streets of Cherry Creek to uncover the best and brightest of 80206. From your favorite local restaurant, to the hairstylist you love, to the boutique with the most beautifully-curated collections, it's time to shout our gratitude for Cherry's Creek's colorful businesses from the rooftops. Drumroll, please...
PEAK OF T HE CREEK 2022ANN U AL AWARDSBESTTHEOFCHERRYCREEK
hCerryCricketCulinaryDropout
DiningS
same address as above
62 SUMMER | FALL 2022
Readers' Pick: Cherry Cricket
98 Steele @matsuhisadenvermatsuhisarestaurants.comStreet
BEST Editors'BURGERPick:Cherry Cricket
Did you know that there are only 11 Matsuhisa restaurants in the world, and we've got one of them? Nobu knows what he's doing. His philosophy of excellence focusing 50 percent on stellar service and 50 percent on food quality is easy math that we can all appreciate, especially when it's solely aimed at pleasing us when we visit.
Latin Kitchen & Lounge
Have you been? Toro isn't just about world class ceviche and empanadas. Brunch items like Lomo Saltado Beef Hash, Al Pastor Pork Belly Tacos and Eggs Benedict ensure that you don't leave hungry or dissatisfied. Plus, there's a bottomless option for both libations and food. What could be better?
2641 E. 2nd cherrycricket.comAvenue/@thecherrycricket
Readers' Pick: Hapa
3030 E. 2nd hapasushi.comAvenue/@hapasushi
BEST Editors'SUSHI/JAPANESEPick:Matsuhisa
BEST Editors'BRUNCHPick:Toro
150 Clayton torodenver.comLane/ @torodenver
o many choices. So many talented kitchens. So many stunning flavors. Our neighborhood is a can'tmiss dining destination whether you're a local or you're visiting from out of town. With your input, we celebrate the where, the who, and the what when it comes to the favorite fare in our fair community. It's time to get tasty.
Le Bilboquet
ToroMatsuhisa
PART 01:
We're witnessing a burger dynasty in Colorado, and we're spoiled to have it right here in the heart of Cherry Creek North. As much as we love upsets and are open to declaring a different best burger, there's just no denying Cherry Cricket's creative and delicious menu concoctions. They just won another Denver Burger Battle trophy for their 983 Big Cheesy and, as you know if you've been there, they've got a mouthwatering masterpiece for everyone's taste.
Readers' Pick: North Italia 190 Clayton northitalia.comLane/ @eatnorthitalia
Lobster Rolls
The Maryland-based Mason's took over the former Ink Coffee space last year, and we've been devotees ever since. Mason's serves classic lobster rolls chilled with mayo and butter, Connecticut lobster rolls warm with butter, lobster salad rolls with mayo and celery, and a shrimp roll. The best part? They get their lobsters from a single supplier in southern Maine, where it's cooked and distributed while still fresh.
Readers' Pick: Matsuhisa
98 Steele matsuhisarestaurants.comStreet / @matsuhisadenver
The Macho Salad is legendary in this town. Personally, we order a double of the rotisserie chicken to go along with the avocado, chopped dates, goat cheese, almonds and the best croutons on Earth.
@ CHERRYCREEKMAG
Editors'DESSERTPick:Monkey Bread –
190 Clayton northitalia.comLane/ @eatnorthitalia
Readers' Pick: Syrup
BEST Editors'SALADPick:
If it ain't broke then don't fix it. Straight out of Iowa, 801 Chophouse can do no wrong with us. The ambiance. The service. The presentation. And then you actually get around to eating, and you're reminded why you love steak and steakhouses. Regardless of the cut, the sides or which bottle of wine you choose, 801 is our 2022 champion.
300 Josephine Street #20 syruprestaurant.com / @syrup_restaurant
184 Steele cherrycreekgrill.comSt / @cherrycreekgrill_
3041 E. 3rd cucinacolore.comAve / @cucinacolore
Famous
3000 E. 1st 801chophouse.comAvenue / @801chophouseden
4141 E 9th culinarydropout.comAve / @culinarydropout
241 Columbine @qualityitaliandenverqualityitaliandenver.comSt.
We didn't have a better dessert in the past year, and God knows we were busy with our desserts. It's a cinnamon apple brioche with vanilla ice cream. Imagine the perfect apple fritter along with vanilla ice cream. Whether this is an example of less is more or not, we don't care. It's a phenomenal dish that had no peers in the last 12 months.
Editors'ITALIANPick:North Italia
Culinary Dropout
3033 E. 1st urbaneggeatery.comAvenue / @urbanegg
Readers' Pick: Peach Bread Pudding, Cucina Colore
2800 East 2nd truefoodkitchen.comAvenue/ @livetruefood
UtlaQuiybmousLobster Rolls
BEST Editors'SEAFOODPick:Mason's
Editors' Pick: Urban Egg
Cherry Creek Grill
The menu reads like a history of breakfast and brunch. So many options. No wonder people go back time and again. One, because everything is delicious. And two, you want to try the other stuff you didn't order the last time you went.
They're a true staple in the neighborhood. Classic Italian dishes that they call "crave-worthy food," and they couldn't be more correct. From meat, fish, chicken and pasta dishes to spectacular pizza, we find them nothing short of belissimo.
Readers' Pick: Quality Italian
BEST
2500 E. 1st elways.comAvenue/@elwayssteakhouse
BEST BREAKFAST JOINT
Readers' Pick: Elway's
BEST
2415 E. 2nd masonslobster.comAvenue / @masonslobster
BEST Editors'STEAKHOUSEPick:801Chophouse
Readers' Pick: True Food Kitchen
Street-style eats are the theme of the first floor that runs the gamut of dumplings, noodles, fried rice, and veggies accompanied by the likes of beef, shrimp and duck. The second floor becomes much more exclusive in the form of a chef's table consisting of only one table serving a ninecourse dinner condensed to three courses paired with a minimum of 4 bottles of wine. It's all truly an unforgettable experience.
PART 01:
2641 E. 2nd cherrycricket.comAvenue/@thecherrycricket
Readers' Pick: Sweet Ginger
64 SUMMER | FALL 2022
2710 E. 3rd sweetgingercherrycreek.comAvenue
244 Detroit Street & 215 St. Paul Street avianocoffee.com / @avianocoffee
Fortune
They don't mess around with their coffee at Aviano. Maybe we'll do an article on their research and development strategies because they just seem to produce a different kind of delicious wake up. Plus, two locations within a hundred yards of each other will never cease to amaze.
You need room for the kids. Your little ones could go rogue at any moment and iPads and coloring materials aren't impervious to your children's sudden boredom. The outdoor space at the Cricket invites the restless to run around and explore. And you get the best burger in Denver.
2817 E 3rd Ave Unit
@fortunewoktotablefortunewoktotable.comE
BEST KID -
Rooftop at the Halcyon
lCuinaryDropout
Editors' Pick: Aviano
Editors' Pick: Fortune Wok to Table
RESTAURANTFRIENDLYEditors'Pick:Cherry Cricket
BEST ASIAN FOOD
Readers' Pick: Shake Shack
260 Josephine shakeshack.comStreet/@shakeshack
Cherry Cricket WoktoTable
BEST COFFEE SHOP
Readers' Pick: Aviano same as above
Dining
blBLeioquet For Fr on Nines
245 Columbine @halcyoncherrycreekhalcyonhotelcherrycreek.comStreet
299 St. Paul lebilboquetdenver.comStreet / @lebilboquetdenver
BEST Editors'CHEFPick: Darrel Truett
We can't sit still up here…and that's a compliment to this fabulous perch. The rooftop has various hideaways facing north, south, east and west - each with a different personality or vibe. The sights are expectedly gorgeous, providing such a special point of view of Cherry Creek's surrounding neighborhoods.
It's sexy. Dimly lit. Private. Cozy. So, if your date night goes south, that's on you or your partner because Quality Italian provides you with everything you need for a perfect evening of romance and incredible 241dining.Columbine
303 Josephine hillstonerestaurant.comStreet / @hillstonedenver
BEST HAPPY HOUR
Readers' Pick: Kisbee on the Roof at The Jacqaurd
Readers' Pick: Hillstone
Editors' Pick: Forget Me Not Swanky vibes inside, and a gorgeous patio with firepits welcomes quite a scene in Cherry Creek. Snack on a small plate or caviar service. Then try one of their many craft cocktails, or splurge and get one of three sharable drinks ($120) like the Fire Bird – for the table to enjoy.
Toro Latin Kitchen & Lounge
Editors' Pick: Le Bilboquet
3030 E. 6th barologrilldenver.comAvenue / @barologrilldenver
Editors' Pick: Elevated at Halcyon
Barolo Grill
Editors' Pick: Fruition
We've found that Le Bilboquet takes the guesswork out of everything - presentation, atmosphere, service, and consistently delicious cuisine. With all of this covered, you can focus on the business at hand, close that deal, form that partnership, or, if it's early in the sales cycle, create one remarkable first impression with your choice of lunch venues.
227 Clayton forgetmenotdenver.comStreet / @forgetmenotdenver
200 Columbine Street solcocina.com / @solcocina
1313 E 6th fruitionrestaurant.comAve / @fruitionrestaurant
BEST PLACE FOR A DATE NIGHT
BEST SPOT FOR A BUSINESS LUNCH
222 Milwaukee thejacquard.comStreet/@thejacquard
Readers' Pick: La Merise
qualityitaliandenver.comStreet / @qualityitaliandenver
BEST LOCALLY- OWNED RESTAURANT
Founder, owner and renowned chef Alex Seidel left his mark early with this first award-winning restaurant before launching a handful more establishments peppered throughout Denver. Chef Jarred Russel hasn't missed a beat while overseeing some of the best food anywhere in the country.
@ CHERRYCREEKMAG
Chef Truett was our choice last year as well, which tells you that there's no sophomore jinx with what he and his team are doing at Barolo Grill. This restaurant's regular diners are our real heroes - taking advantage of this kind of excellence on a consistent basis. We liken it to being an Avalanche season ticket holder, and celebrating the best hockey on the planet. If you haven't been lately (or at all), go see what all the fuss is about.
150 Clayton torodenver.comLane/ @torodenver
Readers' Pick: Five Nines
Editors' Pick: Quality Italian
233 Clayton claytondenver.comStreet / @fiveninesdenver
Readers' Pick: Oscar Padilla
2700 East Third lamerisedenver.comAvenue/@la_merise_bistro
Readers' Pick: Sol Mexican Cocina
BEST PATIO OR ROOFTOP
Tecovas
270 St. Paul Street
Readers' Pick: Andrisen Morton
Readers' Pick: Tecovas
Editors' Pick: Balani
201 Milwaukee balanicustom.comStreet/@balanicustom
The brand has been around since 1961. Their presence in Cherry Creek North has only spanned a few years, however it didn't take long to experience their impeccable service, quality, and materials that they use for the highest standard in menswear. Those who know, know. Now it's time for you to know.
ShoppingT
Editors' Pick: A Line Karmen Berentsen's A Line Boutique, with multiple locations throughout the metro area, has built a fiercely loyal following over the years. And with good reason. A Line is all about cultivating personal style, selfexpression and self-esteem through fashion. With designers like Alice and Olivia, Chloe, Jason Wu, and Yves Solomon dotting A Line's dossier, the boutique offers a wide array of sought-after labels, and price matches big name stores to make shopping locally more attractive. Clients also receive services like styling, tailoring, home delivery and closet edits, all at no additional charge.
here's no enclave in all of Denver that appeals to the city's tastemakers quite like Cherry Creek. Whether you're looking for a quirky locally-owned gift shop, a boho boutique or a big name luxe label, Cherry Creek has it all.
BEST MEN'S FASHION
LAine Balini PART 02:
3030 East 2nd Avenue tecovas.com / @tecovas
BEST WOMEN'S FASHION
3050 East 3rd aline-online.comAvenue/@alineboutique
A men's fashion Goliath, not only in Denver, but anywhere in the country. They offer so many different options, accompanied by their in-store authorities on the subject to ensure that those shoes and accessories that you waltz out with are nothing short of 270perfect.St.Paul andrisenmorton.comStreet / @andrisenmorton
Readers' Pick: Garbarini
BEST Editors'SHOESMEN'S+ACCESSORIESPick:AndrisenMorton
239 Detroit garbarinishop.comStreet / @garbarinishop
MnaiNemarcus
Editors' Pick: HW Home
Readers' Pick: Room & Board 222 Detroit roomandboard.comStreet / @roomandboard Max
True, it may not technically be in Cherry Creek, but Little Bird is too darn cute to overlook. Just a hop and a skip away in Park Hill, this locally-owned baby and children's boutique is easily the best we've found in all of Denver. With toys, gifts and clothing for ages birth to 14, the curated selections are all high quality and highly unique. Choose from brands like Mayoral, Florence Eisemen, The Beaufort Bonnet Company, and Me and Henry.
199 Clayton hwhome.comLane/@hwhome
BEST HOME FURNISHINGS
@ CHERRYCREEKMAG
3000 E. 1st neimanmarcus.comAvenue / @neimanmarcusdenver
2200 Kearney littlebirddenver.comStreet / @littlebird_denver
manMarcus dBlttiLeir
BEST CHILDREN'S CLOTHING
BEST Editors'SHOESWOMEN'S+ACCESSORIESPick:MAX
HW H ome
A Colorado company with a 20-year history, HW Home is beloved for its well-edited selection of furnishings, accessories and gifts that are as pretty as they are practical. With a style that's not too modern and not too traditional, the store's contemporary wares are perfectly livable. Fans of the brand are committed – many stand in line for hours on end to get first dibs at the popular annual warehouse sale every February. We agree… the deals on décor are well worth the wait.
250 Columbine maxfashioncolorado.comStreet / @maxfashionco
Readers' Pick: Janie & Jack
Readers' Pick: Neiman Marcus
Bottega Veneta, The Row, R13, Loewe. Colorado fashion legend Max Martinez has, not surprisingly, curated a perfectly chic selection of handbags and footwear at his Cherry Creek North locale. The airy Columbine Street boutique is indeed the unrivaled goto for Denver's well-heeled women in search of said designer heels.
Editors' Pick: Little Bird
3000 East 1st janieandjack.comAvenue/@janieandjack
Editors' Pick: Haven Collective
2920 East 6th homebodydenver.comAvenue / @homebodydenver
When Brass Bed alums Molly Myers, Doug Parsons and Olivia Louis opened White Peacock on the corner of 3rd and Columbine, we did a happy dance. The uber-luxe tabletop and gift boutique carries everything a modern host or hostess could want, from crystal Baccarat picture frames to handpainted Anna Weatherly dinner plates. Candles from Mister Morgan, cocktail napkins from Caspari, and monogrammed Moser crystal glasses are all on our White Peacock wish list.
Readers' Pick: Homebody
Orvis
Haven
BEST GIFT SHOP
257 Fillmore shophavenofficial.comStreet / @shop_havenofficial
Who's better than Orvis when it comes to this sort of thing? They're a perfect example of why they're located in Cherry Creek North. The neighborhood attracts the best of the best, and we didn't come across a more dominant source for all things outdoor gear and apparel.
Readers' Pick: Yeti
Shopping
Readers' Pick: Show of Hands 250 Columbine showofhandsdenver.comStreet / @showofhandsdenver
3030 East 2nd Avenue yeti.com / @yeti
2440 East 3rd whitepeacockdenver.comAvenue / @whitepeacockdenver
Editors' Pick: White Peacock
OUTDOOR GEAR + APPAREL
2770 East 2nd Avenue orvis.com / @orvis
PeacockWhite
Editors' Pick: Orvis
BEST HOME ACCESSORIES
Haven is a lifestyle brand based on the philosophy that everything should be timeless and tastefully rebellious. The mother-daughter team of Michelle DeHaven and Allie Marchese has your new go-to handbag and favorite denim alongside colorful Moroccan cactus silk pillows, an eclectic mix of globally inspired homeware, vintage finds, the perfect gift, and the very best selection of apothecary items rooted in all things botanical.
68 SUMMER | FALL 2022 PART 02:BEST
Every time we enter Carol Ferguson's Element 79 storefront, we leave with a new obsession. Leather cuffs, sterling silver rings, moonstone studs and a medallion pendant from Ferguson's own CFJ Bee line all have starring roles in our jewelry lineup.
BEST LOCALLY OWNED BOUTIQUEEditors'Pick: Perch
BEST FINE JEWELRY
Readers' Pick: Denver Darling
BEST EVERYDAY JEWELRY
Editors' Pick: Hyde Park
Laurie O'Connell's Perch is one of Cherry Creek's most touted women's boutiques for a reason. With contemporary lines like Moussy, Zimmermann and Veronica Beard hanging harmoniously alongside feminine faves like Parker and Clare V, Perch has a little something for every gal. Also check out the brand's highcountry locations in Vail and Aspen.
Readers' Pick: Oster Jewelers
Editors' Pick: Element 79
2703 East 3rd element79jewelry.comAvenue / @element79jewelry
In Denver, the name Hyde Park is synonymous with luxurious fine jewelry. A Cherry Creek icon since 1976, today the brand boasts eight nationwide locations including a flagship in Cherry Creek Shopping Center along with four separate brand-specific storefronts nearby –Engage for bridal baubles, plus freestanding Rolex, Breitling, and Omega boutiques for the watch enthusiast.
3432 East 3rd
251 Steele osterjewelers.comStreet / @osterjewelers
Element 79 Perch GnatJewelersPdHyeark
3000 East 1st @hydepark_jewelershydeparkjewelers.comAvenue
Readers' Pick: Gnat Jewelry Atelier 250 Columbine gnat-jewelers.business.siteStreet / @raz_gnat
2606 East 3rd Avenue perchvail.com / @perchdenver
@denverdarlingboutiquedenverdarlingboutique.comAvenue
BEST SALON OVERALL
Not all massages are created equal, and Cherry Creek North's NOW Massage is proof positive. The minimalistic, chic St. Paul Street oasis is as zen as it gets. Join as a member and receive monthly discounts on massages, or pop in as a guest and enjoy one of NOW's three signature massage treatments. We love the spa's add-on menu, in particular the Gua Sha - a traditional Chinese medicine technique targeting areas with smooth rose quartz tools.
291 St. Paul thenowmassage.comStreet / @thenowmassage
Readers' Pick: Massage Envy massageenvy.com / @massageenvy
Readers' Pick: PurLuxe 3250 East 1st @purluxebeauty.comAvenue/ @purluxebeautybar
BEST Editors'MASSAGEPick:The NOW Massage
klBanBarbers
We love a salon that can primp us from head to toe under one roof and The Look does so and then some. With a full-service hair salon, skincare spa, makeup studio, spray tanning, waxing, eyelash extensions and even services like microblading and teeth whitening, The Look is all a beauty maven could ask for.
BEST Editors'BLOWOUTPick:Drybar
BEST Editors'MANI/PEDIPick:M.Vince Nail Spa
With a cocktail-themed menu that takes out all the guesswork you really can't go wrong. Want it straight and sleek? Opt for the Manhattan. Big and voluptuous? The Southern Comfort. Our fave is the Cosmo-Tai which combines the loose curls of the Cosmo with the beachy waves of the Mai Tai.
75 South Madison @thelookbeautydestinationthelooksalondenver.comStreet/
We love this posh nail salon just off Colorado Boulevard. Reasonably priced yet luxuriously appointed, technicians pay attention to detail, and most are trained in nail art. If that were not enough, the salon offers the option to order cocktails with your service. Yes, please.
4184 East 8th mvincenailspa.comPlace / @m.vincenailspa
3290 East 1st thedrybar.comAvenue/@thedrybar
70
Readers' Pick: Kenze Hair Studio 2717 East 3rd kenzestudio.comAvenue/kenzehair_studio
Editors' Pick: The Look
Beauty+WellnessY
ou'd be hard pressed to find a crowd more primped and polished than the one strutting the streets of Cherry Creek. While there's a fitness studio on nearly every corner and salons aplenty, these stars stood out from the pack.
NOWMassage yBar PART 03:
Readers' Pick: Fifty Two Eighty 123 Adams fiftytwoeightysalon.comStreet / @fiftytwoeightysalon
There's something deeply comforting in knowing that everything you're putting on your skin is safe and cruelty free. At Aillea, the Cherry Creek shop that retails only green beauty products that meet rigorous standards, you can rest easy. Lines like Tata Harper, RMS, Ilia and Clove + Hallow line the picture-perfect shelves. We could seriously spend all day here.
313 Detroit blankbarbers.comStreet / @blankbarbers
In an industry that is, for all practical purposes, new, Vitahl has been setting the Cherry Creek standard for an impressive 15 years. Owned and operated by Dr. Tahl Humes, the well-appointed space feels far more "spa" than "med" with its cozy vibe and posh décor. Inside each treatment room, however, is the most advanced, top-of-the line equipment that is safely available to today's consumers. Botox, fillers, lasers, hair removal, chemical peels – at Vitahl, you can pick your poison.
BEST TRAINER OR INSTRUCTOR
@ CHERRYCREEKMAG
tahl ATtfFaiywoEighty RBMLCMikaylaMergers y Shaping Co.
1998 N. Downing bodyshapingco.comSt./ @mik_mak3
Readers' Pick: Rumble Boxing
Readers' Pick: Tim Harris, The Studio 2628 East 3rd thestudiocc.comAvenue/@thestudiocherrycreek
155 St. Paul Street clmbr.com / clmbr_official
251 Steele Street vitahl.com / @vitahl
75 South Madison @thelookbeautydestinationthelooksalondenver.comStreet/
How can CLMBR investor and billionaire Jay-Z be wrong? Or Ryan Seacrest, YouTube co-founder Chad Hurley, or tennis star Novak Djokovic? See for yourself why, just like the machine itself, the CLMBR workout and its subsequent mental and physical results just keep going up.
BEST MEN'S GROOMING
Laura Bennett is the absolute best colorist we've found anywhere. A Goldwell educator and stylist, the 15-year industry veteran knows what it takes to create natural looking, long-lasting color that complements a client's skin tone. She's also great with cuts, blowouts, and just about anything else you could dream up. Simply put, she's the best.
BEST Editors'GYM/WORKOUTPick:StudioCLMBR
Readers' Pick: Alex Cox, Fifty Two Eighty 123 Adams fiftytwoeightysalon.comStreet / @fiftytwoeightysalon
160 Steele rumbleboxinggym.comStreet / @doyourumble
Editors' and Readers' Pick: Blank Barbers
BEST MEDICAL SPA
Editors' and Readers' Pick: Vitahl Medical Aesthetics
BEST Editors'HAIRSTYLISTPick:Laura Bennett, The Look
Men are often overlooked when it comes to selfcare. Not the case at Blank Barbers, the traditional barbershop in the heart of Cherry Creek North where there's much more on the menu than a quick haircut. Sure, you can get a great buzzcut or fade, but you can also get a tonic or deep-conditioning scalp massage, beard trim, and even a facial. For $100, Blank offers a 90-minute signature service called "The Experience" whereby your barber will decide exactly what you need, and deliver. Haircut, beard trim, shave, facial, shampoo, scalp massage. It's all happening.
Given the number of options for a great workout and great trainer in the Cherry Creek area, standing out as the absolute best speaks volumes. For us, it doesn't get better than the results-driven Mikayla Mergerson. The professional body builder and personal trainer walks the walk, training with a trainer of her own and placing in the top five at prestigious regional competitions. She's tough enough to push you, but nice enough to make you want to work hard for her. We've trained with several pros over the years, and Mikayla is hands down the best in our book.
Readers' Pick: Mikayla Mergerson, Body Shaping Co.
BEST PLACE TO BUY MAKEUP
Editors' and Readers' Pick: Aillea
144 Steele Street aillea.com / @ailleabeauty
Beauty+Wellness
4300 E. 8th alchemyfacebar.comAvenue / @alchemyfacebar
Readers' Pick: Michael Moore, Moore for Life
2717 East 3rd livelovelash.comAvenue/@livelovelash
We have a minor obsession with Australianbased Aesop. The minimalistic packaging and ultra-pure ingredients keep us coming back for more of the luxury skincare line, which recently opened its doors in Cherry Creek Shopping Center. Try the Camellia Nut Hydrating Cream ($50) and the Parsley Seed Facial Cleanser ($61). You can thank us later.
BEST Editors'DISPENSARYPick:Magic City
BEST Editors'FACIALPick: Alchemy Face Bar
We never look as good as we do when Gina does our makeup. Period. The industry veteran and founder of The Look has worked with elite brands like YSL, Chanel and Dior and her brushes have graced the faces of Geena Davis and Lauren Bacall. But according to Comminello, it's all about making everyday women embrace their authenticity. What's more, she has her own custom blend cosmetics line – Flaunt You! – that we love almost as much as the artist
Readers' Pick: Neiman Marcus
Editors' Pick: VIVE Float Studio
3000 East 1st Avenue aesop.com / @aesop
Gina Comminello, The Look
250 Steele Street vivefloatstudio.com#110/@vivefloatstudio
Readers' Pick: Live Love Lash
Readers' Pick: Green Dragon
PART 03:
Editors' Pick: Gina Comminello, The Look
The brainchild of beauty maven Bre Ortola Morris, Alchemy Face Bar is a membership based skincare studio where everything feels a bit like magic. With services that range from relaxing facials to medical aesthetic treatments, Alchemy offers exactly what you, and your skin, need. Self care has never looked so good.
It may not be in Cherry Creek per se, but the short drive to Magic City is worth it…and then some. For the cultivators behind this medical and rec dispensary, cannabis is an art form, and their product proves it. The best "flower" in a city that's abundant with options, we turn to this Denver shop time and again.
Chronic pain. Stress. Insomnia. Eczema. Inflammation. We all have our ailments, and it's difficult to know exactly what works – and what doesn't. Enter Vive, the self-described "rest and recovery wellness center" that's taking the neighborhood by storm. Infrared Sauna, Float Therapy, Cryotherapy, VibroAcoustic Sound Therapy, and Halotherapy…Vive is certain to cure what ails.
@gina.comminello.makeup.artistrythelooksalondenver.comStreet
BEST WELLNESS FACILITY
Cannabis
310 St. Paul greendragon.comStreet/ @greendragonco_ r
MichaelMoore, Moore forLife
3000 East 1st @neimanmarcusdenverneimanmarcus.comAvenue
Readers' Pick: CYL
Editors' Pick: Aesop
72 SUMMER | FALL 2022
75herself.S.Madison
lAchemyF
BEST MAKEUP ARTIST
3035 East 3rd mooreforlife.comAvenue/@mooreforlife
BEST PLACE TO BUY SKINCARE
2445 East 3rd Avenue, #2 @cylsaunastudio_cherrycreekcylsaunastudio.com
3819 Quentin magiccitycannabis.comStreet / @magiccitydenver
Readers' Pick: Masters Gallery 2616 East 3rd @mastersgallery_denvermastersgallerydenver.comAvenue
BEST ART GALLERY
150 Clayton hotelcliocherrycreek.comLane / @hotelcliocherrycreek
rom impressive in-house collections at local hotels, to galleries galore, to the annual powerhouse – the Cherry Creek Arts Festival – the neighborhood is replete with culture and incredible events.
HotelClio
PART 04:
F
71X99YARROW,DAVIDBYFARGO THE POWER OF POP COLLECTION Clayton LaneFineArt
Culture+Events
Readers' Pick: The Jacquard 222 Milwaukee thejacquard.comStreet/@thejacquard
tnlReevaGalleries
Editors' Pick: Relévant Galleries
BEST Editors'HOTELPick: Hotel Clio
The OG of the CC, formerly known as the JW Marriott Cherry Creek, just received a spectacular facelift and she looks stunning. The renovations to the lobby and the nearly 200 guest rooms and quarters, along with the property's unrivaled dedication to its guests' overall experience, all contribute to the hotel's new elevated status as Denver's first and the state's second member of Marriott International's Luxury Collection.
170 Clayton Lane, Denver, CO 80206 relevantgalleries.com / @relevantgalleries
Any gallery dedicated to a world-renowned photographer like David Yarrow is a gallery we can get lost in for hours. Clayton Lane's Relévant Galleries is flawlessly curated, with works from Yarrow along with famed bronze scultor Gib Singleton. The latest addition from the AD Galleries family (Masters Gallery, Clayton Lane Fine Arts, Aspen Grove Fine Arts, and more), Relévant is quickly becoming a favorite amongst Cherry Creek collectors.
With all due respect to all of the neighborhood's can't-miss events throughout the year, we love to eat and drink and, judging from the turnout each year, we see that we're not alone. When you have so many talented people behind these delicious menus and activities, it's impossible to ignore.
Editors' Pick: Clayton Lane Fine Arts
Editors' Pick: Clayton Members Club & Hotel
@claytonlanefineartsclaytonlaneart.com.comLane
@halcyoncherrycreekhalcyonhotelcherrycreek.comStreet
222 Milwaukee thejacquard.comStreet/@thejacquard
Readers' Pick: The Jacquard
ccfoodandwine.com / @cherrycreeknorth
A favorite amongst the neighborhood's culture enthusiasts, Clayton Lane Fine Arts is pure eye candy. From Salvador Dali to Dr. Suess and over 50 coveted names in between, for us there's no better spot to capture a compelling, instagrammable image (with permission, of course) than Clayton Lane.
Culture+Events
Editors' Pick: Fillmore Plaza
BEST IN HOUSE ART INSTALLATION
222 Milwaukee thejacquard.comStreet/@thejacquard
120 Clayton
BEST ANNUAL EVENT
Editors' Pick: Cherry Creek Food & Wine Festival
BEST EVENT VENUE
When the Clayton opened its doors last year, the community was understandably excited for something new. Something different. Something inclusive. The property certainly delivered, and its art collection is no exception. We love the incredible original pieces found throughout the member's club, hotel, restaurants and bars. 233 Clayton claytondenver.comStreet / @claytonmembersclub
MOST INSTAGRAMMABLE SPOT IN CHERRY CREEK
Fillmore Plaza is like the good china set you bust out when you're hosting guests. It's the good stuff. The brick-laden avenue. The outdoor ambiance of endless sky, stars and a light breeze on a beautiful spring, summer, or fall evening. When you're going big in Cherry Creek North, Fillmore Plaza is your @cherrycreeknorthcherrycreeknorth.comcall.
cherrycreekartsfestival.org / @cherryarts
Cherry Creek Food and Wine
PART 04:
The Clayton CherryCreek Arts Festival
Readers' Pick: Cherry Creek Arts Festival
245 Columbine
Readers' Pick: The Jacquard
Readers' Pick: Elevated at The Halcyon
Thursday - 7:00 am 9:00 pm
Friday - 7:00 am to 10:00 pm
Sunday - 8:00 am to 9:00 pm
Wednesday - 7:00 am to 9:00 pm
Open Daily
222 milwaukee street denver, colorado 80206 303.515.2000 • TheJacquard.com
www.thejacquard.com/rooftop
Monday - 7:00 am to 9:00 pm
Tuesday - 7:00 am to 9:00 pm
Saturday - 8:00 am to 10:00 pm
FALL is Right Around the Corner Join us for the best rooftop views in Denver Wednesday – 3:00 to 10:00 pm Thursday – 3:00 to 10:00 pm Friday – 3:00 to 11:00 pm Saturday – 12:00 to 11:00 pm Sunday – 12:00 to 10:00 pm
www.narrativecherrycreek.com
Sailing isn't the first outdoor activity that comes to mind when someone thinks of Colorado. Despite being landlocked, our state has a surprisingly robust scene for those who love to sail.
From in-town yacht clubs at Cherry Creek Reservoir to those stationed across the state in Aspen and Grand Lake, the options are both picturesque and plentiful. Sailing, it seems, isn't only a hobby for coastal dwellers. If you've always dreamed of learning to sail, or simply enjoy being on the water, most clubs have open house meetings for prospective members and open sail events where anyone is welcome to explore. These groups thrive not just on the act of sailing, but in the camaraderie and fellowship of sailing they've developed.
BY BETSY MARR
Community Sailing of Colorado
Community Sailing of Colorado is on a mission to make sailing in Colorado accessible to all, and they offer summer sailing classes for kids ages five to 17 on Boulder and Cherry Creek Reservoirs. They also offer adult sailing classes (including women's only programs) and youth race teams, including an annual Junior Regatta on Cherry Creek Resevoir. Their overall vibe is one of inclusion—there are scholarships for their youth programs, free bi-weekly family sail nights during the summer months, and their outreach programs include ELEVATE adaptive sailing, which provides sailing excursions for those with physical and cognitive disabilities. With a goal of providing students with a safe place to learn basic and advanced sailing techniques, Community Sailing's programs offer both practical and theoretical skills –think navigation, docking, and boat handling and safety. Students of all ages will learn self-confidence, decision making and communication skills, safety and self-sufficiency.
MORE VIA/ COMMUNITYSAILING.ORG
Denver Sailing Association
MORE
VIA/ VICTORIASAILINGSCHOOL.COM
Victoria (which got its start in Victoria, British Colombia and relocated when Capitan James Cook fell in love with a Coloradan on vacation) is the state's oldest and largest sailing school, established in 1986 to teach landlocked Coloradans that sailing is sailing regardless of what body of water you're on. Victoria Sailing School has literally taught thousands of students to sail on J/22s, culminating their learning experience in a 48-hour cruise on a Bareboat Chartering course out of Marina del Rey, California. They also offer students a unique boat share option, where members can have a J/22 time share on several Colorado lakes at a fraction of normal boat ownership costs. Classes range from keelboat sailing to celestial navigation and spinnaker sailing, with internationally recognized sailing certification programs.
Victoria Sailing School
MORE VIA/ DENVERSAILING.ORG
Calling Cherry Creek Marina home, the Denver Sailing Association is the host of the annual Rocky Mountain Shootout/Hornblower Regatta (held in May) and the Governor's Cup Regatta, held each September at Cherry Creek Reservoir. From April to October, the DSA has a serious racing program that attracts sailing enthusiasts from around the state, as they partner with other clubs for races in places near and far, from Chatfield to Reudi Reservoirs. Their fleet includes J/24s, U20s, Santana 20s, Lightnings and Lasers, and on Wednesday and Thursday nights, you'll find them on the water, racing keelboats and dinghies. Young sailors are encouraged to race with the Denver Sailing Association, too. Along with Community Sailing of Colorado, they host a Junior Race Team. What's more, Denver Sailing Association hosts a few Social Sails through the summer season so sailors can enjoy the sport without the pressures of racing. Instead, sailors and their guests can enjoy a nice relaxing cruise on Cherry Creek Reservoir, food, drinks, and great company.
MORE VIA/ SALTYDOG.ORG
Salty Dog Sailing Club
Salty Dog is Denver's sailing club dedicated to socializing and sharing a love of sailing—singles or couples, whether you own a boat or not. The club hosts about a dozen day sails or weekend sails at lakes around the state, with no official home base. Three day sails happen on bodies of water like Granby Lake, Lake Dillon, and Pueblo, but may include out of state excursions to places like Lake McConaughy in Nebraska. The Salty Dogs also organize blue water expeditions to far-off places like the Caribbean and the Mediterranean, traveling and sailing together. Playing on the social aspect of this club, members also attend events and take outings together on dry land.
Union Sailing Club
MORE VIA/ SAILCARTER.ORG
MORE VIA/ UNIONSAILINGCLUB.ORG
Located at Longmont's Union Reservoir, this conveniently-located club hosts racing and family sailing events throughout the sailing season. The picnic grounds at the marina are home to weekly Sunday barbeques, and the marina includes a swim beach (with a separate swim area for Fido), a campground, and a playground. Their club philosophy is based on the four C's: Community, Camaraderie, Coaching, and Competition. Union Sailing Club hosts Sunday and Wednesday races from May through September, with snipes, lasers, butterflies, mutineers, and buccaneers being popular on the water. The club hosts several regattas throughout the season, with the Oktoberfest bringing sailors from around the state. Private lessons from a certified sailing instructor are also on the docket, and club members can enjoy boat rental privileges.
Carter Lake Sailing Club officially started more than 60 years ago at Sloan's Lake as the Denver Sailing Club, which was a popular activity in the Mile High City post-WWII. By the 1950s, overcrowding on Sloan's Lake drove members to pioneer a marina at Loveland's Carter Lake, where the group pitched in to create today's amenities. Today, Carter Lake Sailing Club hosts the Carter Lake Open regatta each June, plus a junior sailing program that holds its own regatta throughout the season.
Carter Lake Sailing Club
"Twenty years from now you will be more disappointed by the things that you didn't do than by the ones you did do. So throw off the bowlines. Sail away from the safe harbour. Catch the trade winds in your sails. Explore! Dream! Discover!"- Mark Twain
Aspen Yacht Club
Dillon Yacht Club
MORE VIA/ PEAKSANDTIDES.COM
MORE VIA/ ASPENYACHTCLUB.COM
For a place so near a city known for being luxe, the Aspen Yacht Club is distinctively low-key. First started in 1968, the club sails on the Reudi Reservoir in nearby Basalt with a special permit from the forest service. For those who truly want an escape on the water, the club calls its best assets the lack of electricity, running water, and cell phone service, so members really get away from it all, if even for an afternoon. Their annual regatta is the Aspen Open, featuring dinghy and keelboat racing with roughly 50 racers. (And sponsored by beloved local distillery, Woody Creek, in Basalt.) Sailing classes for the younger set are offered through Aspen Rec Center. These popular seven-week classes sell out by mid-May, and start kids in a pool before moving on to Ruedi Reservoir.
At 8,366 feet, Grand Lake Yacht Club was once officially recognized as the world's highest yacht club. It also boasts quite a history. Founded in 1902, Grand Lake's summer residents gathered for sailing and socializing, but by 1911, they agreed on the need for a proper clubhouse, designed by Denver architect (and Grand Lake summer dweller) Aaron Gove. By 1912, the clubhouse on the north shore of Grand Lake was in use, centered around a large stone fireplace in the party room upstairs. The club house remains largely unchanged, and their annual regatta, the Lipton Cup, is the highlight of Regatta Week. The race got its name from Sir Thomas J. Lipton of tea fortune and fame, also a skilled yachtsman, who donated an ornate silver cup to the Grand Lake Yacht Club as the prize for their annual race. Today's club members enjoy social activities and sailing events alike on Colorado's largest natural lake all summer long. GLYC teaches sailing, and also has a non-profit foundation that supports youth sailing education and community outreach, fleet maintenance, and programs for the disabled.
Lake Granby Yacht Club
MORE VIA/ LAKEGRANBYYACHTCLUB.COM
A close second behind its neighbor, Grand Lake Yacht Club, the Lake Granby Yacht Club comes in at 8,260 feet in elevation, making it one of the world's highest yacht clubs. The lake and its neighbors are at the headwaters of the mighty Colorado River, which leads all the way to Baja's Sea of Cortez. The club has a serious interest in socializing and sharing a love of sailing, and they do a have a couple of nationally competitive sailors among their ranks. The club runs both a spring and summer Saturday race series. Between the barbecues and parties and races, they also hold a monthly nighttime sailing event that takes place when there is a full moon.
Surrounded by peaks topping out at more than 13,000 feet above sea level, the Dillon Yacht Club offers entertainment, yacht racing and sailing, food, and special events throughout the year. Their annual event, The Dillon Regatta, draws more than 100 participants. With a newly refurbished club house at their marina, their summer season kicks off with a Spring Social on Memorial Day. Their youth sailing program, for kids ages ten to 17, is a camp-like program to get kids into racing—the group participates in regattas around the state.
MORE VIA/ DILLONYACHTCLUB.COM
Grand Lake Yacht Club
MORE VIA/ GRANDLAKEYACHTCLUB.COM
On the 25-mile shoreline of the scenic 3,300 acre Dillon Reservoir sits Frisco Bay Marina, one of Summit County's most beautiful places to sail. Right near Frisco's charming Main Street, lakeside mountain living comes to life with boat and paddle sports rentals (canoe, kayak, and paddle board), fishing tours (they provide the gear, too!), classic boating tours of Lake Dillon, a sandy beach, a playground, sailing lessons, and waterside dining at the Island Grill—all at 9,017 feet above sea level.
Frisco Bay Marina
SCAN HERE FOR OUR SELLER'SEXCLUSIVEGUIDE JOSEPH-HAARER.COM IT MATTERS WHO YOU USE. HOMES PERFECTLY PRESENTED. EXPERTLY MARKETED. SKILLFULLY NEGOTIATED.Justin303.587.5757Joseph Ryan 303.507.5910Haarer
Prince Rainier III of Monaco helping his fiancée, the imitable Grace Kelly, out of a car circa 1956. Kelly holds the style of Hermes handbag that was named after her. Much like the actress herself, the "Kelly" is considered an icon amongst fashion enthusiasts and is one of the most coveted styles at the French designer's Cherry Creek location – the brand's exclusive location in the Rocky Mountain region.
Photo by Bettmann, courtesy of Getty Images.
HOME  l  GIFT  l  BRIDAL 2440 EAST 3 RD AVENUE     303.954.8333       WHITEPEACOCKDENVER.COM @WHITEPEACOCKDENVER
JEFF HENDLEY | 303.877.6767 | JEFF@JEFFHENDLEY.COM