10 POWER PEOPLE RINGING IN THE NEW YEAR RIGHT
INNOVATION
PALM SPRINGS CHAMBER OF COMMERCE
WINTER 2023
Shannon Miller, President
Acrisure Arena / CV Firebirds
Hockey
Wendy Beerbower
Eisenhower Health
Todd Burke
Desert Care Network
Kristin Bloomer
Palm Springs International Film Society
Aftab Dada Hilton Palm Springs
Dax Davis
Alpha Media Mary Flores Grit Development
John Fritch
Elevated Experiences
George Holliday
Maryanov, Madsen, Gordon & Campbell
Jenny McLean McLean Company
Reid Milanovich
Agua Caliente Band of Cahuilla Indians
Julie Montante
PSA Organica Kim Roznoski Grocery Outlet
Brady Sandahl Brady Sandahl Real Estate
Jen Seymour Hunters
BOARD OF DIRECTORS PALM SPRINGS CITY COUNCIL
©2023 Palm Springs Chamber of Commerce and city of Palm Springs. All rights reserved. Reproduction in whole or in part without written permission from the publisher is prohibited. Information in this publication is gathered from various sources and every effort has been made to ensure its accuracy. The publisher assumes no responsibility for omissions, errors, or misinformation. Please contact the publisher at the address below with any additions or corrections.
190 W. Amado Road Palm Springs, CA 92262 | (760) 325-1577 www.pschamber.org
4 PSILOVEYOU | Winter 2023
Turning the Focus on
President's Circle A Message From Interim City Manager
Streets / Human Rights Campaign's 2022 Municipal Equality Index Passports at PS Library / Homeless Navigation Center Update Palm
International Airport Update
Chamber CEO Nona Watson and Chamber President Shannon Miller
10 Desert Innovators
Photographer Aaron Jay Young
Teresa Gallavan Operation Clean
Springs
Rental Ordinance Updates, Resources,
Info,
Undying Love New Chamber Members Community Information | ON THE COVER: Eisenhower Health President and CEO Martin Massiello, Grit Development President Michael Braun, Palm Springs Chamber of Commerce CEO Nona Watson, and Agua Caliente Band of
Indians Tribal Chairman Reid D.
—
our
10 innovators for
Grace Garner Mayor Jeffrey Bernstein Mayor Pro Tem Lisa Middleton Councilmember Christy Holstege Councilmember Ron de Harte Councilmember CHAMBER STAFF Nona Watson CEO Brittne Meier Executive Assistant David White Business Development Director Michael Ellis Community Relations Director Evan Gray Director of Programs Araceli Flores Office Assistant EXECUTIVE EDITORS Nona Watson and Amy Blaisdell EDITOR Daniel Vaillancourt ART DIRECTOR Maru Palmersheim PHOTOGRAPHERS Araceli Flores Rebecca Greenfield David A. Lee Aaron Jay Young COVER PHOTOGRAPHER Aaron Jay Young 5 22 26 23 30 40 8 14 16 19 20 21 Araceli Flores Contents INNOVATION 10 POWER PEOPLE RINGING IN THE NEW YEAR RIGHT WINTER 2023
Vacation
Contact
and FAQs A Brother's
Cahuilla
Milanovich
four of
Top
2023. Photo by Aaron Jay Young. 2022
Shannon Miller
Chamber President
To the community of Palm Springs:
Hello and thank you! The residents and businesses of our community are key ingredients to making this one of the most wonderful cities in the world to live and thrive in. I commonly refer to Palm Springs as "Heaven on Earth," and I know I join many others in that sentiment. To our valued Chamber members, thank you for your entrepreneurial spirit and for joining other businesses, and the Chamber, to help determine our direction.
Also, thank you to the current board of directors for your commitment, courage, and leadership to our Chamber and our city. By stepping up to be a board member, you are accepting the responsibility of leading entrepreneurs, creating the vision for our business community, and leading the way through good times and bad. The board members are the eyes and ears of our business community, the ones that step up and speak up when it is required. We are fortunate to be the entrusted few and we all take that responsibility to heart.
Lastly, I'd like to thank Gabe Terrado, the previous Chamber board president, and Nona Watson, our beloved CEO. Gabe did an exceptional job navigating us through this past year, with his great assets of a steady hand and calm demeanor. It was exactly what we needed, and so, thank you, Gabe! And Nona Watson, the longstanding Chamber CEO, has been amazing as the leader of our Chamber office for many years, lending her experience, steady hand, and leadership to create new visions, introduce new ideas and events, and basically be the Rock Star we need.
Amazing people. Amazing city. Amazing chamber of commerce!
Join us as new members. Join us in the President's Circle. Find what fits for you and join us.
Humbly and proudly,
Shannon Miller VP, Branding & Community Relations Acrisure Arena/CV Firebird Hockey
Nona Watson
Chamber CEO
Ringing in the New Year is cause for celebration, an opportunity to spend time with family, friends, colleagues, and mentors. A lot can happen within 12 short months, some good, some not-so-good. Certainly, we as a community have experienced our fair share of change and challenges. But now, 2023 is upon us, giving us all a fresh chance to celebrate what worked in 2022, rethink what didn't, and set new goals for the next 52 weeks.
When I look at the basic objectives of a chamber of commerce, it helps me focus on the year ahead. A chamber's purpose is to improve a community's economy, thereby enriching its members' quality of life. We help businesses prosper and grow, increase job opportunities, and encourage the orderly expansion and development of all segments of our region. In the end, our goal is always to contribute to our overall economic stability.
I greatly look forward to 2023 and to what this new year has in store for Palm Springs. I am excited to start developing new networking opportunities for our members and to helping our up-and-coming leaders flourish as they benefit from the wisdom of their elders. At the same time, I'm eager to enhance programs that already work well, adding new elements that will further increase their value.
We plan to continue to sharpen our communication tools and heighten the content and design of our beloved magazine, PSILOVEYOU. And we have become masters at bringing even more live entertainment (the Rock the Park Concert Series), star power (Walk of the Stars Palm Springs), and guidance and governance (Leadership Coachella Valley) to our already scintillating city.
Our New Year's promise to you: Your Chamber board and staff will continue to work diligently alongside me in 2023 to not only improve quality of life for everyone in Palm Springs, but to ensure businesses big and small never stop innovating so as to overcome obstacles and perpetually burst into bloom not just come spring, but 365 days a year.
Aaron Jay Young
PSILOVEYOU | Winter 2023 5
DESERT INNOVATORS
Here are 10 people whose presence will continue to enrich Palm Springs throughout 2023 and beyond
BY DANIEL VAILLANCOURT | PHOTOGRAPHY BY AARON JAY YOUNG
A new year brings new ideas. But the following 10 individuals have been thinking on their feet for a very long time.
Call them innovators, movers and shakers, avant-gardists, visionaries, trendsetters, influencers, thinkers, seers, dreamers... They are all certainly all that and so much more. They've used their talent, drive, and deep caring to dramatically increase the
physical and spiritual health and wealth of every resident of and visitor to the Coachella Valley.
We spotlight them here to give proper credit where credit is due, of course. But we also pay homage to them so that they may inspire you, dear reader, to step back, take a deep breath, dream your biggest dream, and go for the gold in 2023. Good luck!
8 PSILOVEYOU | Winter 2023
10
The Nourisher
The Dream Developer
1 Michael Braun
President, Grit Development
"Our vision is to develop dreams people didn't know were dreamable. We want to design experiences that give people reasons to come out and engage with one another. The more memorable moments we can create, the more likely they are to stay, or to come back for good."
The Dream Developer | The Peacekeeper
The Peacekeeper
Chief of Police, PSPD
"To not lose the public's confidence, government must talk to its constituents constructively. Out of respect for their time and opinion, discussions must be short, focused, and fashioned to ensure a meaningful outcome. Out of these discussions often spring some of the most pioneering solutions."
The Nourisher
3 Liz Ostoich
Restaurateur — Farm, Tac/Quila, Clandestino, The Front Porch. Winner of the Palm Award for Visitor Experience/Culinary from the Champions of Hospitality 2022.
"A memorable culinary experience should awaken every sense. We fill our spaces (three of which are set in preserved historical structures) with original art and interesting design components. I believe food and drink should not just be delicious, but an artistic expression of its chef or mixologist."
PSILOVEYOU | Winter 2023 9
2 Andrew Mills
|
1 2 3
The Brand Steward
The Brand Steward
4 Steven Henke Director of Brand Marketing, DAP Health
"I bring good people and good ideas together. I spent more than a decade in the 'innovation master class' that was developing product collections for Target Corp. Being able to leverage locally what I've learned globally trendspotting for other national brands — that collaborations between brilliant designers, writers, and marketers yield winning strategies — has been a privilege."
10 PSILOVEYOU | Winter 2023
4
"Our true north is ideal patient care, so innovation begins with anticipating health care needs before the communities we serve know what is possible. Our future — including digital technologies, new service lines, and the growth of existing specialties — is inspired by the possibilities of a new future of health care for our community."
The Bridge Builder | The Health Promoter
The Bridge Builder
5 Reid D. Milanovich Tribal Chairman, Agua Caliente Band of Cahuilla Indians
"We are eager to share our cultural heritage and identity with you — through our voice, our stories, our songs — with the opening of our beautiful new Agua Caliente Cultural Plaza in 2023. We encourage you to explore the true insight of the original people and modern times of this place we call home."
6
6 Martin Masiello President and CEO, Eisenhower Health
PSILOVEYOU | Winter 2023 11 5
The Health Promoter
7 8 9
The NIghtlife Impresario | The Art Aficionado | The Wildlife Defender
The Nightlife Impresario
7 Rob Giesecke
Owner — Chill Bar Palm Springs, Reforma, and Deepest Cut Hospitality
"Innovation is the go-to strategy we use to confront challenges we face as small business owners. It means we stay nimble, adapting to changing customer needs and an evolving marketplace. We look for creative solutions that give us an edge because they are unique to us."
The Art Aficionado
"Innovation isn't about being wild, it's about being thoughtful. It means asking the question: Is there a better way of doing this? Palm Springs is at a point of inflection and the next chapter is still unknown, which provides an opportunity for leaders to chart new paths."
The Wildlife Defender
"When open space is gone, it's gone forever. We must act now, and we must act fast. I never give up. Ever. The four years it took to save Oswit Canyon included rallies, city meetings, signature-collection, lawsuits, grant applications, and more. But in the end, we did it!"
12 PSILOVEYOU | Winter 2023
8 Adam Lerner
JoAnn McGrath Executive Director/CEO, Palm Springs Art Museum
9 Jane Garrison
Founder and Executive Director, Oswit Land Trust
The Business Maven
The Business Maven
10 Nona Watson CEO, PS Chamber of Commerce
"Nothing fulfills me more than using the expertise I've earned over the decades to contribute daily to the continued advancement of entrepreneurs — whether seasoned or just beginning to spread their wings.
A strong local economy improves every facet of life for every resident and visitor to our city."
PSILOVEYOU | Winter 2023 13 10
Why did you decide to make your primary residence Palm Springs?
I moved to Los Angeles 12 years ago from the East Coast and have always loved coming to Palm Springs over the years. There's something about the calm energy here that has always drawn me in. I finally realized if I love a place as much as I love Palm Springs, it would make sense to move in that direction. So I took the leap. Palm Springs feels like a little nook tucked away that is still very much connected to the rest of the world. I've made so many good friends here, some of whom I now consider my chosen family. And I love waking up every morning to take my dog for a walk and getting to look at the beautiful mountain views.
How did you come to photography?
I've always been an artist in one form or another. It was actually while I was in Palm Springs about 12 years ago for a visit that I first picked up a camera. I was immediately drawn to this medium, especially when it came to photographing people. It's become my greatest passion — connecting to my subjects, creating a safe space where they truly feel seen, and capturing their essence and humanity in an authentic way.
How would you describe your style?
Honest, authentic, elegant, and timeless. Someone recently used the word "poetic" to describe my work, and that also resonates with me.
What sets you apart from other portrait photographers?
My unique style. Also, I'm able to capture a deep sense of connection and presence with each of my subjects, and you can truly feel that coming through the energy of the photographs.
Who has been your favorite subject to photograph?
I don't have a single favorite subject, but rather certain projects I'm very grateful to have been a part of. From formerly incarcerated parents with their kids to people who were part of a caravan in Mexico, I love showcasing people as they are, in all of their dignity and humanity. I guess you could say that, at any given moment, the person in front of my camera is my "favorite," in a sense, because it requires a deep level of presence and connectedness in that present moment. It requires me to truly see them and capture moments that are real.
How did you come up with the concept for this cover story?
The cover story was a collaborative effort with Chamber CEO Nona Watson. We wanted to capture influential people of the desert and do it in my signature style while being outdoors. These are all very successful people, and I wanted that to show through the images as well.
What's next?
I'm very excited to continue to expand my business here in Palm Springs — there are so many interesting people to photograph. I've got my first coffee table book coming out in 2023. I can't wait for the world to see it. And I recently launched a print shop on my website, with limited edition prints. This is a selection of work that will be added to in the coming weeks and months that would look stunning hanging in your business or home.
To book a portrait session with Aaron visit aaronjayyoungstudio.com
16 PSILOVEYOU | Winter 2023 Thank you to the following Chamber members without whom many of our programs would not be possible. President's Circle September 23 – October 1, 2023 $3,299 VERY SPECIAL 9-DAY PACKAGE 9 DAYS, 8 NIGHTS INCLUDING HOTELS, MEALS, DAY TRIPS, AND AIRFARE FROM LOS ANGELES For more details and reservations contact Nona at the Palm Springs Chamber of Commerce nwatson@pschamber.org (760) 325-1577 • Roundtrip international airfare & Tax • 9-day deluxe tour package • 4-star hotel accommodations • Breakfast & lunch • Deluxe bus • Fluent English-speaking tour guides • Entrance fees to attractions Full itinerary online at PSChamber.org Plan now to join Palm Springs Chamber group for this once in a lifetime Greece adventure. Please call Nona at the Palm Springs Chamber at 760-325-1577, email your registration form to nwatson@pschamber.org Website www.pschamber.org Tour Operator: Citslinc International, Inc. 1-844-262-1100 Email citslinc@aol.com Website www.citslinc.org Don't miss it, the trip will sell out quickly! Orientation Meeting Date TBA 5:30 pm – 7:00 pm Palm Springs Chamber of Commerce 190 W. Amado Street Palm Springs Join Palm Springs Chamber of Commerce Trip for an Adventure Athens • Mykonos • Santorini • Peloponnese
Message from Interim City Manager
Teresa Gallavan
Happy New Year, Palm Springs! 2022 was a very good year for the city, and we expect continued success in 2023 as business, tourism, and hospitality continue to flourish.
The city's General Fund revenue is now an estimated $191.8 million. For comparison, five years ago, it was $131.9 million. In addition, sales tax revenue is now $31.8 million compared to five years ago, when it was $17.6 million. Transient occupancy revenue in 2022 was an incredible $53.9 million compared to $28.6 million five years ago. Hotel revenue is also doing well.
In 2022 the city brought in $33.2 million compared to $19.6 million in 2021. Vacation rental revenue is up, bringing in an estimated $20.7 million compared to $15.4 million in 2021.
In addition, there is exciting news to report from Palm Springs International Airport. In December, the city announced the airport will double the number of restaurants and bring in more local representation, with a new concessions program set to begin in 2023. Keep reading in the pages ahead for more details about new local restaurants and retail coming to PSP.
Equally important to tourism and development growth is public safety. I'd like to take a moment to thank Chief of Police Andy Mills and our hardworking PSPD officers for their successful implementation of Operation Clean Streets, a new program that addresses homeless encampments. Keep reading for an in-depth look into the program.
Finally, I am pleased to announce the city of Palm Springs, in partnership with the county of Riverside, will break ground on a much-needed new homeless navigation center this winter. It is expected this new center will play an important role addressing homelessness in the city. You can find out more about these municipal developments, and all about the city's newly strengthened short-term vacation rental program and ordinance, in the coming pages.
If you have any questions or suggestions, please feel free to reach out to me via email at CityManager@palmspringsca.gov.
Interim City Manager
PSILOVEYOU | Winter 2023 19
All the Best, Teresa Gallavan
Operation Clean Streets Transforms Palm Springs
Operation Clean Streets, a new program developed by the Palm Springs Police Department, is transforming Palm Springs.
The program was created after a series of crime prevention meetings were held by Chief of Police Andrew Mills earlier this year. Chief Mills urged PSPD personnel to use data, problemsolving strategies, and community feedback
to respond to the growing homeless crisis and crimes in the downtown area that impact quality of life.
What It Is
Everyone deserves a clean and safe community. Operation Clean Streets helps make this a reality. By combining sanitation services and street outreach with service
providers, the police department works with encampment residents to help clean, dispose, and reduce the size of their encampment, the goal being to help them exit street-level homelessness. Additionally, enforcement operations are conducted to reduce criminal behaviors that occur within the unhoused community.
What It's Not Harassment of the homeless population. Successes to Date
Since its inception, Operation Clean Streets has removed several thousand gallons of trash and hundreds of bio-hazardous materials from parks, roadways, vacant lands, and buildings from more than 30 locations throughout the city. Some 71 arrests for criminal violations have been made.
Services Provided
Service providers from Riverside County Home Connect, Behavioral and Mental Health Services, and the Coachella Valley Rescue Mission assist during each Operation Clean Streets outreach effort to offer housing, plus substance abuse and mental health services. To date, more than 30 people have taken assistance from these service providers.
For more information, please visit www.PSPD.com
Palm Springs Receives Perfect Score of 100 in Human Rights Campaign's 2022 Municipal Equality Index
The city of Palm Springs is proud to announce it has been awarded a final score of 100 points in the 2022 Human Rights Campaign's (HRC) Municipal Equality Index Scorecard.
The index is a nationwide evaluation of over 350 cities that examines how inclusive their municipalities are for LGBTQ+ people who live and work there. Cities are rated based on non-
discrimination laws, the municipality as an employer, municipal services, law enforcement, and leadership on LGBTQ+ equality.
"Palm Springs is a unique and wonderfully diverse city, and we pride ourselves on being one of the most inclusive and welcoming communities in the country," said Interim City Manager Teresa Gallavan.
"Thanks to our City Council's strong commitment to equality and social opportunity, this city has become a nationwide leader and role model for other municipalities to follow when it comes to protecting the rights of our LGBTQ+ community. We thank HRC for recognizing our work with a perfect score."
To view the report, visit hrc.org/mei.
OCS 100
20 PSILOVEYOU | Fall 2022
Tired of seeing the U.S.A. in your Chevrolet? Or perhaps you've found your mind wandering to exotic beaches, sipping a Bellini just off the Piazza San Marco, or strolling through a night market in Nairobi. Maybe it's personal; you want to take your toddler to Mexico City to meet her grandparents and show her the pyramids of Teotihuacan for the first time.
After years of staying at home, it's time to travel. The journey abroad starts with getting your U.S. passport. You don't have one? No worries. That's an easy fix. But it's best to submit your application early so you have your passport in hand well before your travel dates. Luckily, the Palm Springs Public Library is a U.S. passport acceptance agency and offers convenient U.S. passport services for first-time applicants.
With a friendly staff and over 590 U.S. passport applications accepted through the library last year, you can feel confident in their ability to get you on the path to holding your first U.S. passport. In fact, the library was the very first such office to offer passport services in the United States.
To learn more about U.S. passport services at the Palm Springs Public Library — including fees, forms, required documents, general guidance, expedited services, and hours — or to schedule a passport appointment, visit pslibrary.org.
The library does not process passport renewals, only first-time applications. Passport photo services are available for a fee as well.
With a U.S. passport, the world is open to you. Get started on your journey abroad today and apply for your U.S. passport at the Palm Springs Public Library. You can then turn your travel dreams into reality. Cheers to all the adventures ahead!
million
Homeless Navigation Center Update
The city of Palm Springs expects to break ground on a muchneeded new homeless navigation center in winter 2023.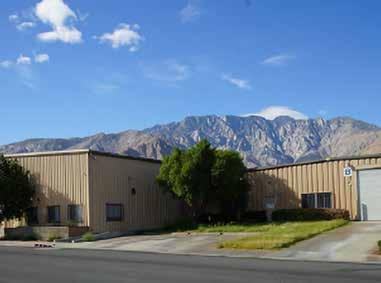 Last August, California Governor Gavin Newsom announced a transformational $19.1 million award in Homekey 2 funds to the city for the "Springs Housing Navigation Campus" in the northern part of town. With the funding, the city and county will build 70 units of housing for individuals and families experiencing homelessness, plus 10 units of housing for transition aged youth. Additionally, two warehouse buildings will be rehabilitated for on-site services. The center will be operated by Martha's Village & Kitchen, one of the most respected providers of homeless services in Riverside County.
The city's recently formed Resident Advisory Working Group obtained feedback on the design of the campus, allowing the architect to consider its input before finalizing the designs. Not only was the architectural firm in attendance, but county, city, and LeSar Development Consultants staff — alongside Martha's Village & Kitchen representatives — were on hand to listen, answer questions, and provide additional context. The feedback collected primarily focused on the following themes:
Specifically designed outdoor spaces, such as murals and landscaping, that fit in with the community, set aside smoking area, etc.
Concerns, such as vehicular gate security, noise curfews, impact of wind, etc.
Additional considerations, such as a community garden, additional shading, energy saving approaches, outdoor seating, etc.
Volunteer opportunities, such as assisting with job applications, tutoring opportunities, and donations
The Resident Working Group members met again in October and were shown updated exterior designs as well as the interior designs for buildings 8 and 24, the two buildings for which rehabilitation through the Homekey 2 funds were awarded. Working Group members again were given the opportunity to provide additional feedback. Updated designs are anticipated to go to the City Council for review in January 2023.
Stay tuned for more updates and information about the groundbreaking, coming soon.
PSILOVEYOU | Winter 2023 21
$19.1
Apply for a U.S. Passport at the Palm Springs Library
As Palm Springs International Airport continues to flourish, there is more exciting news to announce!
Palm Springs International Airport Update PSP
The Palm Springs City Council recently awarded new contracts for food, beverage, and retail. The Palm Springs Farmer's Market will be featured as a curator of local gourmet foods and snacks, and downtown favorites Trio and El Mirasol will join the airport as well. In addition, Amazon's Just Walk Out shopping service technology will be added to some of the retail locations, and a seasonal ice cream truck will be coming along with the airport's first duty-free shopping experience. Construction will start in May 2023 and conclude in October 2023, in time for the season. Last month, the airport's restaurant provider also added an additional quick-serve restaurant called Half Moon Empanadas, which offers savory empanadas, drinks and deserts. It's a fast option to grab something to take on your flight.
Thanksgiving travel through PSP went smoothly. Upgrades made over the summer, and additional staff, proved successful to improving the airport's baggage system in the short-term. The airport is planning another construction project for the baggage system to accommodate the unprecedented growth at PSP and for future demand.
The airport will soon embark on a Master Plan Update that will become its long-term planning document, guiding the airport's development decisions for the next 20 years. Be on the lookout for an announcement regarding community meetings, coming soon. Your input is needed!
Since June 2021, the airport has set 15 new passenger records. In 2022, the airport's total passenger count for January to September exceeded its passenger count for all of 2021, and and the airport expects 2022 to be a record year for PSP, beating the previous record year set in 2019.
New seasonal, daily service to Austin, Texas on American started in November 2022, and Southwest added daily year-round service to San Jose. In addition, Avelo Airlines, one of America's newest carriers, recently started service from Palm Springs to Santa Rosa, Calfiornia, and to Eugene and Bend, Oregon in November. Avelo also just extended its Santa Rosa service into the third week of June, adding another two months of flights to its originally announced season. It's hoped that Avelo will make Santa Rosa year-round, which will give PSP a great nonstop flight option to California's wine country. For more information about flights, visit PalmSpringsAirport.com.
22 PSILOVEYOU | Winter 2023
Vacation Rental
Ordinance Updates, Resources, Contact Info, and FAQs
On March 29, 2022, the Palm Springs City Council discussed the current state of vacation rentals, and staff subsequently created a working group to review additional data and draft recommendations to allow policy choices. The Council subsequently held three public meetings on September 29, October 17, and November 10, 2022. The final ordinance was adopted by the City Council on December 5, 2022.
General Questions
Q. What is changing in, or being introduced into, the new ordinance?
A. The Vacation Rental Ordinance update introduces a new vacation rental percentage cap on vacation rental certificates with respect to organized neighborhood residential housing stock, a new vacation rental certificate (Junior Permits), a reduction of annual allotted contracts for vacation rental properties, a new rule for vacation rentals used also as an event house, a stricter penalty for delinquent transient occupancy tax remittance, and general clean-up of Ordinance 1918 language.
Q. What does vacation rental percentage cap mean?
A. Vacation rental percentage cap means the maximum vacation rental neighborhood percentage allowed by the City Council in each neighborhood. The cap is set at 20%.
Q. Where can I go to get more information on vacation rental percentage caps?
A. You may access the vacation rental website at psvacationrentalcompliance.com. On the main page, there is a link that will direct you to the vacation rental density webpage, where you can look at updated information related to specific organized neighborhood vacation rental neighborhood percentages
and a web map to assist with searching to find out which organized neighborhood a property is located in.
Q. Can I still apply for a vacation rental certificate today?
A. All new applications received after October 17, 2022 will be issued based on a "first in time, first in right" basis, based on the date that complete applications were submitted to the city. If the property applying for a vacation rental registration certificate is in a neighborhood that is at a 20% or higher vacation rental to residential household percentage, the application will be returned. Additionally, the applicant may request to be placed on a wait list for the respective neighborhood. Such requests must be made in writing.
Q. How will I know when a neighborhood falls below 20% density, and when I can file for a permit?
A. The department will maintain a list of all individuals who would like to apply for a permit. The list will be maintained in the order received, and applicants who are first in line will be notified via email and US certified mail to schedule an appointment to submit their application.
Q. What if I am a current vacation rental certificate holder?
A. Vacation rental percentage caps will not apply to you. You can continue to use your vacation rental up to the current 32 contracts, plus the additional four contracts for the third quarter, until December 31, 2025. Starting January 1, 2026, the number of vacation rental contracts allowed at a vacation rental will be 24. If you are a licensed event house, each special event permit you apply for will count toward the annual allotted vacation rental
contract limits. For new applicants (those who have submitted a complete application after October 17, 2022), the number of vacation rental contracts allowed at a vacation rental will be 24.
Q. What new transient occupancy tax rules apply to vacation rentals?
A. Under the new ordinance, if you fail to pay your transient occupancy tax after written notice to do so, your vacation rental certificate will be suspended for a period of 12 months
Q. Can I still call the vacation rental hotline if there is a nuisance at a vacation rental?
A. Yes. Please call (760) 322-8383. The city requires that guests are given a good neighbor brochure. For a copy, please visit psvacationrentalcompliance.com and navigate to Reminders.
Q. What is a junior vacation rental registration certificate?
A. It's a new vacation rental registration certificate available for a reduced fee in the city's vacation rental program. The number of vacation rental contracts per year allowed under this certificate is capped at six. Vacation rental percentage caps do not apply to these types of certificates. All other regulations of vacation rentals, including application requirements, operational requirements, TOT obligations, and penalties for violations, would apply.
Q. Who can I contact if I need further information?
A. You may contact the Department of Special Program Compliance at (760) 322-8382. Additionally, you may make an appointment to visit the office by using the department's reservation system located at psvacationrentalcompliance.com under Department Contact/Appointments.
PSILOVEYOU | Winter 2023 23
Q&A
A Brother's Undying Love
and death
BY DANIEL VAILLANCOURT
"I want to keep saying [Fernando's] name out loud because I think it's important for everybody who's lost their life for their life to be more than that moment of death. And his work and his art will live on for everybody who he filmed; for everybody whose life he touched. But we get to see him through his work forever." –Oprah Winfrey
When the devastating Indian Ocean earthquake and tsunami struck the serene shores of the South Asian island country of Sri Lanka on December 26, 2004, not only did interior designer Nate Berkus (made world-famous by Oprah Winfrey) lose his partner — 39-year-old Fernando Bengoechea, whose body was dragged out to sea and never found — but the world lost countless future images of a supremely talented, internationally renowned photographer.
It took years for Fernando's brother, Marcelo Bengoechea, to come to terms with his sibling's death. When he finally did, he still could not bear that Fernando's art would die with him. The former therefore made it his life's mission to keep the latter's work alive.
Fernando had pioneered a technique of interweaved photography whereby he took two identical giclée prints and hand-wove them together to create a
single new image. Following his brother's death, Marcelo taught himself how to preserve, revive, and evolve the novel artform, ultimately mastering it.
Based in Encinitas, California, Marcelo founded The Studio at Fernando Bengoechea with the sole goal to carry on Fernando's legacy. He is not only the studio's creative director but oversees the Fernando Bengoechea Archives. Today, each photograph Marcelo creates from Fernando's originals is custom-made to order in any size."It's like a collaboration between brothers. One in heaven and one on earth," states the studio's website. "Fernando took the photos and Marcelo does the weaving. It took Marcelo more than a decade to build up the courage and start weaving. He thought that it was 'his' thing and that he had no right to 'steal it' from his brother. As time went by, and with people continuing to show interest in Fernando's work, his view slowly changed."
A Local Showcase with Local Flavor
Some of Fernando's most arresting images are from his "Karma Tree" series shot in Joshua Tree. A select sampling of these works will headline the first U.S. exhibition featuring Fernando's photos woven by Marcelo. The unveiling will take place in Palm Springs during Modernism Week 2023. An invitation-only, opening night reception — which Marcelo will attend — will be held on Saturday, February 18, from 6:00 to 9:00 p.m. at Super Simple, a retail space at 800 North Palm Canyon Drive that was selected because its aesthetics align with those of Fernando and Nate. A dozen collaborative pieces will be on display — and for sale — for one month.
"Fernando is dead. I can accept that," has famously said Marcelo. "But his art does not have to die with him."
"It's like a collaboration between brothers. One in heaven and one on earth,"
"When you met Fernando, you knew you were among one of the strongest, most purposeful, and persistent people you'd ever meet — that he was here to accomplish what he set out to accomplish," wrote Berkus in his intimate, autobiographical 2012 book The Things That Matter. "He set the bar extremely high for people but never any higher than it was set for himself... I know that the memories I have of making a home and feeling at home with another human being — that is all part of Fernando's legacy."
Winfrey — through whom the two men met — has said, "I want to keep saying [Fernando's] name out loud because I think it's important for everybody who's lost their life for their life to be more than that moment of death. And his work and his art will live on for everybody who he filmed; for everybody whose life he touched. But we get to see him through his work forever."
Fine art photography aficionados will not want to miss this very special art show stemming from one brother's undying love for the other. For more information, please visit fernandobengoechea.com
26 PSILOVEYOU | Winter 2023
Rebecca Greenfield
Marcelo Bengoechea keeps his sibling Fernando's flame aglow in an artful alliance that bridges life
Karma Tree #1
Fernando Bengoechea circa 2003
Marcelo Bengoechea creates a woven image via the technique his brother Fernando pioneered.
28 PSILOVEYOU | Winter 2023
PS Chamber New Members
Alpha Behavioral Health
2121 E. Tahquitz Canyon Way, Suite 3, Palm Springs, CA, 92262 (760) 840-0102 www.abh.care
Leviton Law Group, A P.C.
777 E. Tahquitz Canyon Way, Suite 200-98 Palm Springs, CA, 92262 (213) 402-4576 www.levitonlawgroup.com
Luxuria and The Lab
462 S. Palm Canyon Drive Palm Springs, CA, 92262 (760) 318-0088
Comfort Air
72248 North Shore Steet, Suite 101 Thousand Palms, CA, 92276 (760) 320-5800 www.comfortac.com
Haven Kids Center
1243 N. Gene Autry Trail
Palm Springs, CA, 92262 (442) 402-7015 www.havenkidscenter.com
Karina's Bookkeeping Services
2925 E. Escoba Drive #115 Palm Springs, CA, 92264 (760) 808-7297 www.kbservices.cloud
Spirit of SophiaA Pool Side Adventure
1491 Via Soledad Palm Springs, CA, 92264 (512) 777-1455 www.spiritofsofia.com
Sweet Spot Club LLC
73338 Highway 111 Palm Desert, CA, 92260 (442) 227-4488 www.sweetspotclub.net
Beyond Hello 4765 E. Ramon Road Palm Springs, CA, 92262 (760) 325-5708 www.beyond-hello.com
Taste Specific Inc.
197 W. Via Lola Unit 22 Palm Springs, CA, 92262 (410) 707-1704 www.tastespecific.com
Palm Desert Design Center 73-185 Highway 111 Palm Desert, CA, 92260 (760) 792-9040 www.palmdesertdesigncenter.us
Back Nine Greens
75061 Mediterranean Avenue Palm Desert, CA, 92211 (760) 343-8760 www.backninegreens.com
Dowding Appraisals
401 South El Cielo Road #114 Palm Springs, CA, 92262 (405) 595-8983 www.dowdingappraisal.com
Romantic Shots Photography
74-399 Highway 111, Suite D Palm Desert, CA, 92260 (800) 320-0415 www.romanticshots.com
30 PSILOVEYOU | Winter 2023
The Sonoran
1555 S. Palm Canyon Drive
Palm Springs, CA, 92264 (916) 934-4140 www.thesonoranps.com
Ball Beach Wear
170 E. Arenas Road
Palm Springs, CA, 92262 (646) 209-7910 www.ballbeachwear.com
Modern Elements
1068 N. Palm Canyon Drive Palm Springs, CA, 92262 (760) 699-5100 www.modernelementsps.com
Residential Brokers
77564 Country Club Drive, Suite 226
Palm Desert, CA, 92211 (760) 501-2233 www.residentialbrokers.org
Jacobsson Engineering
Construction
72310 Varner Road
Palm Springs, CA, 92276 (760) 345-8700 www.jacobssoninc.com
Cafe Mon Amour
333 N. Palm Canyon Drive
Palm Springs, CA, 92262 (760) 673-9615
Clandestino
175 N. Palm Canyon Drive #160 Palm Springs, CA, 92262 (760) 699-6222 www.clandestinopalmsprings.com
The Front Porch
117 La Plaza
Palm Springs, CA, 92262 (415) 846-5002 www.frontporchpalmsprings.com
As-Built Drawings Gregg Hammond
57280 Yucca Trail #533 Yucca Valley, CA, 92284 (760) 365-9558 www.as-built-gmh.com
Masood A. Chotani, C.P.A
777 E. Tahquitz Canyon Way Suite 200-221 Palm Springs, CA, 92262 (760) 696-5074 www.chotanicpa.com
Out West Trading Co
100 N Palm Canyon Drive Palm Springs, CA, 92262 (760) 699-8779 www.outwesttradingco.com
Soar Air Tours 2 42215 Washington Street Suite 3A 550 Palm Desert, CA, 92211 (760) 279-6161 www.soarair.com
Williams Homes 24911 Avenue Stanford Santa Clarita, CA, 91355 (626) 590-6677 www.williamshomes.com
L & L Accounting and Tax, CPA
67450 Ramon Road, Suite A Cathedral City, CA, 92234 (760) 202-7797 www.llaccountants.com
Dr. Michael J. Feldman
707 E. Tahquitz Canyon Way, Suite 21 Palm Springs, CA, 92262 (310) 286-6700
Palmina Italian Restaurant 2500 N. Palm Canyon Drive Palm Springs, CA, 92262 (760) 895-9255 www.palminabypuglia.com
Palm Springs Tennis Stringing
190 W. Amado Road Palm Springs, CA, 92262 (760) 477-5970 www.palmsprings.tennis
Scan to view the full directory of Palm Springs Chamber of Commerce members
PSILOVEYOU | Winter 2023 31
32 PSILOVEYOU | Winter 2023
PSILOVEYOU | Winter 2023 35
36 PSILOVEYOU | Winter 2023
PSILOVEYOU | Winter 2023 37 PSTRAMWAY.COM For Reservations Call – 760-325-4537
38 PSILOVEYOU | Winter 2023
PSILOVEYOU | Winter 2023 39
Community Information
Palm Springs City Hall 3200 E. Tahquitz Canyon Way (760) 323-8299 palmspringsca.gov
Palm Springs Police Department
200 S. Civic Way Direct Line (760) 323-8116 Public Information (760) 323-8106 pspd.com
Palm Springs Fire Department
300 N. El Cielo Road (760) 323-8181
Office of the City Manager (760) 322-8362
Office of the Assistant City Manager/City Engineer (760) 323-8202
Office of the City Council (760) 322-8385
Office of the City Attorney (760) 323-8205
Office of the City Clerk (760) 323-8204 Request public records via email at cityclerk@palmspringsca.gov
Office of Communications/ Public Information (760) 323-8250
Office of Neighborhood Involvement (760) 323-8255 palmspringsneighborhoods.com
Office of Special Program Compliance/Vacation Rentals & Cannabis (760) 322- 8383
Information Technology and Palm Springs Community Television (760) 322-8397
Finance Department Direct Line (760) 323-8229 Business Licenses (760) 323-8289
Community and Economic Development (760) 323-8259
Office of Sustainability (760) 323-8214
Planning Services (760) 323-8245
Public Works & Engineering (760) 323-8253
Building & Safety (760) 323-8242
Maintenance & Facilities (760) 323-8167
Code Enforcement (760) 323-8177
Parks and Recreation 401 S. Pavilion Way (760) 323-8272
Demuth Community Center 3601 E. Mesquite Ave. (760) 320-6430
James O. Jessie Desert Highland Unity Center 480 Tramview Road (760) 323-8271
Palm Springs Public Library 300 S. Sunrise Way (760) 322-7323 palmspringslibrary.org
Welwood Murray Memorial Public Library & Visitors Center 100 S. Palm Canyon Drive (760) 323-8296
Palm Springs International Airport 3400 E. Tahquitz Canyon Way (760) 318-3800 palmspringsairport.com
Palm Springs Animal Control (760) 323-8151 (760) 327-1441
Active animal assistance
Palm Springs Animal Shelter 4575 E. Mesquite Avenue (760) 416-5718 psanimalshelter.org
Palm Springs Convention & Bureau of Tourism
277 N. Avenida Caballeros (760) 325-6611 VisitPalmSprings.Com
Organized Neighborhoods of Palm Springs, ONE-PS one-ps.org palmspringsneighborhoods@one-ps.org
USEFUL CONTACTS FOR OTHER COMMUNITY SERVICES AND ORGANIZATIONS
Desert Water Agency 1200 Gene Autry Trail South (760) 323-4971 DWA.org
LGBTQ Community Center of the Desert 1301 N. Palm Canyon Drive, Ste. 301 (760) 416-7790 thecenterps.org
Mizell Center 480 S. Sunrise Way (760) 323-5689 mizell.org
Palm Springs Chamber of Commerce 190 W. Amado Road (760) 325-1577 pschamber.org
Palm Springs Disposal Services 4690 E. Mesquite Avenue (760) 327-1351 palmspringsdisposal.com
Palm Springs Unified School District 150 District Center Drive (760) 883-2700 psusd.us
Volunteer Palm Springs PO Box 5803 Palm Springs, CA 92263 760.902.2297 volunteerpalmsprings.org
CITY HOTLINES
Code Enforcement (760) 778-8434 Graffiti (760) 778-8469
Vacation Rental Compliance (760) 322-8383
ELECTED OFFICIALS
Congressman Ken Calvert, 42nd District 400 S. Vincentia, Avenue, Ste. 125 Corona, CA 92882 (951) 277-0041
Riverside County Supervisor V. Manuel Perez, 4th District Coachella Valley District Office 73710 Fred Waring Drive, Ste. 222 Palm Desert, CA 92260 (760) 863-8211
State Senator Melissa Melendez, 28th Senate District 45125 Smurr Street, Ste. B Indio, CA 92201 (760) 398-6442
40 PSILOVEYOU | Winter 2023