CLASS OF 2022
VIRTUAL INDUCTION CEREMONY
LEAD SPONSOR:
HACKENSACK UNIVERSITY MEDICAL CENTER THE ONLY PLACE WITH NJ'S #1 ADULT AND CHILDREN'S HOSPITALS
We are honored that U.S. News & World Report has ranked Hackensack University Medical Center and Joseph M. Sanzari Children's Hospital as the #1 adult and children's hospitals in New Jersey. Hackensack University Medical Center is also proud to be home to the state's best cancer center, and three specialties ranking in the top 50 nationally, including Cardiology & Heart Surgery, Neurology & Neurosurgery and Urology. And we're among the state's best for Geriatrics, Orthopedics and Gastroenterology & GI Surgery. Now more than ever, being recognized among the best only inspires us to keep getting better. Learn more at HackensackMeridianHealth.org.
Lead Sponsor of the New Jersey Hall of Fame
POWERING PROGRESS
Powering our clean energy future is a priority for all of us. PSEG is committed to providing clean and sustainable energy that powers our customers' lives.
NJ_HallOfFame_5"x8".indd 1 10/7/22 12:56 PM
As the lead sponsor of the New Jersey Hall of Fame, I would like to congratulate all of the 2022 inductees who continue to exemplify the best of our great state. Each person has made a remarkable contribution and deserves the recognition of being voted into the Hall. This amazing roster showcases the depth and variety of talent in New Jersey, ranging from Dorthea Dix, a nurse and extraordinary advocate for the mentally ill to Max Weinberg, a Rock and Roll Hall of Fame drummer and longtime member of Bruce Springsteen's E Street Band.
The motto of the hall is "Everyone needs a hero,'' and there is no question that this year's inductees are genuine heroes, who inspire us and honor the spirit and determination of New Jersey.
This year, we have honored a whole new set of heroes – those in the arts, the greatest minds in business and sports and those who have left their mark through extraordinary public service.
We salute those brilliant minds including Ralph Izzo, executive chair of the Board of Directors at PSE&G; Roy Vagelos, a physician and former CEO and chairman of Merck & Co., and the Unanue family which founded Goya Foods.
At Hackensack Meridian Health, we continue to support these exceptional state residents. And we recognize our contribution to continually deliver for the communities we are privileged to serve.
Congratulations to everyone and a big shout out to the New Jersey Hall of Fame which again produced a memorable evening for all of New Jersey.
Sincerely,
December 1, 2022
Bob Garrett, CEO Hackensack Meridian Health
Dear Friends of the New Jersey Hall of Fame:
On behalf of the New Jersey Hall of Fame Board of Trustees, we extend our congratulations to the 2022 Class of Inductees!
New Jersey, once again, pauses to showcase our legends who make us proud and have reached the pinnacle of their respective professions, and whose contributions have left an indelible mark on our society and the world beyond. We celebrated our home state's greatest on November 12th with a world-class virtual induction ceremony in their honor.
We would also like to keep you apprised of some of the latest NJHOF
projects:
Construction on our museum at American Dream in East Rutherford, NJ, commenced this fall, and we are looking forward to a spring 2023 opening. We held a reception this November at American Dream to celebrate and see first-hand the progress of construction and get an exclusive look at the induction ceremony before it premiered.
We also joined Governor Murphy in unveiling our exciting, world-class display at the new Terminal A at Newark Liberty International Airport, part of a $2.7 billion redesign project. The children's play areas will be inspired by New Jersey Hall of Fame inductees and legends. We also unveiled posters at Penn Station in New York City and Immigration Hall in Terminal B of Newark Airport, part of our statewide poster display program.
As part of our announcement with Governor and First Lady Murphy and the New Jersey Turnpike Authority, we have continued our project to rename the nine service areas on the Garden State Parkway after New Jersey Hall of Famers. In addition to the Jon Bon Jovi Service Area (formerly Cheesequake) that opened last year, we opened the Celia Cruz, Frank Sinatra, and Judy Blume Service Areas, formerly known as the Forked River, Atlantic City, and Monmouth Service Areas, respectively, this year.
Our educational programs, from our essay contest to the Arete Scholarship, remind our children to reach their highest and best sense of selves with a moral excellence of character.
The NJHOF is now poised for an exciting journey for years to come, thanks to all of you!
On behalf of all of us at the New Jersey Hall of Fame, we thank and salute the New Jersey leaders who have made this moment possible, including this year's class of inductees!
Congratulations and warmest regards,
Jon F. Hanson Chairman
Steve Edwards President
Jim Roberts Executive Director
LEADERSHIP
C hairman
Jon F. Hanson, Founder & Chairman, The Hampshire Companies
P resident
Steven Edwards, President, BGIA V i C e P resident
David Smith, Partner, Princeton Public Affairs Group
e xe C uti V e d ire C tor Jim Roberts
C hairman e meritus
John Keegan, President and Chairman of the Charles Edison Fund and Edison Innovation Foundation
C hairman e meritus
Bart Oates, President, NFL Alumni Association
t rustees
Tony Armlin, Vice President of Development and Construction, Triple Five Tom Bracken, President/CEO, New Jersey Chamber of Commerce
J. Fletcher Creamer Jr, Partner, River Bank Management
Terry Frassetto, President, Saddleback Real Estate Developers
Robert Garrett, CEO, Hackensack Meridian Health Network
Angelo Genova, Co-Founder, Managing Partner and Chairman of Genova Burns
John Keegan, President and Chairman of the Charles Edison Fund and Edison Innovation Foundation
Ted Knauss, SVP, The PNC Financial Services Group
Calvin Ledford Jr., President, PSEG Foundation and Director, Corporate Social Responsibility
Amy Mansue, CEO, Inspira Health
Kevin McCabe, Chairman, River Crossing Strategy Group
David Munshine, President, The Munshine Group
Sean Spiller, President, NJEA
Tom Sullivan, CEO, Princeton Partners
Gary Taffet, Division President, Acrisure
Finn Wentworth, Entrepreneur and Philanthropist, Former President of YankeeNets, LLC
THE NEW JERSEY HALL OF FAME
THE NEW JERSEY HALL OF FAME ADVISORY BOARD
R. Thurman Barnes, Director of Policy & External Affairs at NJ Dept. of Community Affairs
Marie Blistan, President, NJEA (retired)
Adam Faiella, Associate, Sills Cummis & Gross P.C.
Steve Gorelick, Executive Director, NJ Motion Picture and Television Commission
Bill Kettleson, RVP Government Affairs at Comcast (retired)
Karen Martin, Executive Producer, Jersey Girls Productions & SH!NE Animation Studios
Michael Rockland, Professor of American Studies, Rutgers University
Carol Ross, Aura Entertainment Group Daphne Williams Fox, Esq.
WE ARE PROUD TO THANK OUR GENEROUS SPONSORS
L ead s P onsor Hackensack Meridian Health m ajor s P onsors PSEG Foundation/PSEG The State of New Jersey
WE ARE PROUD TO THANK OUR GENEROUS SPONSORS (CONT.)
F ounding s P onsors Acrisure
Al Leiter Foundation Bank of America
Business and Governmental Insurance Agency
The Charles Edison Fund Creamer Family Foundation Edison Innovation Foundation
The Edwards Family F.M. Kirby Foundation, Inc.
S. Dillard and Adrienne Kirby Family Philanthropic Fund (CFNJ) Genova Burns, LLC Group One, LLC The Hampshire Foundation
Horizon Blue Cross Blue Shield of New Jersey The Munshine Group NIP Group
New Jersey Education Association NJM Insurance Group
PNC Financial Services Prudential Financial Services RWJBarnabas Health
Russo Development/Russo Family Foundation
Saddleback Real Estate Developers
The Taffet Family Triple Five Group Kim and Finn Wentworth
2022 i ndu C tion C eremony s P onsors Altria Group Amazon BGIA
Charles Edison Foundation/Edison Innovation Fund Creamer Family Foundation
Inserra Supermarkets
Kim & Finn Wentworth
The MCJ Amelior Foundation Merck Princeton Partners PSC SobelCo Verizon Walsh Company
EDISONMUCKERS.ORG BEST WISHES FROM THE EDISON FOUNDATIONS TO NEW JERSEY HALL OF FAME ON ITS 14 TH ANNUAL INDUCTION CEREMONY THOMASEDISON.ORG THOMASEDISON THOMASEDISON1847 CONGRATULATIONS TO THE CLASS OF 2022 TO LEARN MORE ABOUT THOMAS EDISON AND HIS LEGACY GO TO:
MyNJPBS.org Find your stories Sponsorships available. Contact Steve Priolo at priolos@mynjpbs.org NJ Spotlight News Table for All Chat Box with David Cruz 21 NJ Business Beat with Rhonda Schaffler
©2022 The PNC Financial Services Group, Inc. All rights reserved. PNC Bank, National Association. Member FDIC CON PDF 0618-0106 Recognizing your accomplishments, and all they've meant to New Jersey. Congratulations, New Jersey Hall of Fame 2022 Inductees, on the recognition you've done so much to earn. 888-PNC-BANK pnc.com
As true today as it was when we began. More than 140 years ago, our founder John Dryden pioneered life insurance to bring security and dignity to working families.
Today, Prudential continues to help individuals aspiring to achieve a secure retirement, financial independence and a legacy for their children.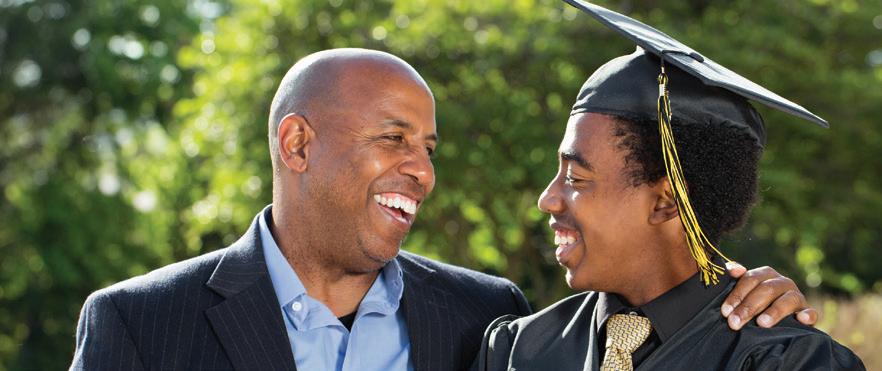 We answer real-life challenges of everyday people, to bring financial security within reach of more workers and their families.
Prudential congratulates the New Jersey Hall of Fame 2022 Inductees!
Visit prudential.com/purpose © 2022. Prudential, the Prudential logo and the Rock symbol are service marks of Prudential Financial, Inc. and its related entities, registered in many jurisdictions worldwide. 1059719-00001-00
The promise of prosperity will never grow old. Neither will helping people achieve it.
S:4.75"
Congratulations www.BGIAINS.com or call Steve Edwards at: (800) 272-6771 ext. 7241 Class of 2022 on your induction into the New Jersey Hall of Fame! r,
CREATIVE THINKERS • SCIENTISTS • ENGINEERS ATHLETES • EDUCATORS • ENTERTAINERS • LEADERS DOCTORS • HEALTHCARE WORKERS • ACTORS LAWYERS • PAINTERS • WRITERS • CIVIL SERVANTS POETS • TEACHERS • MARKETERS • BUSINESS LEADERS • INNOVATORS • BUILDERS • DEVELOPERS DESIGNERS • ENVIRONMENTALISTS • ACCOUNTANTS COACHES • PROGRAMMERS • ELECTRICIANS • RETAIL WORKERS • CHEFS • RESEARCHERS • SCIENTISTS CONSTRUCTION WORKERS FFFFSDDDD • BANKERS CARPENTERS TECHNICIANS • COUNSELORS URBAN PLANNERS LKJNLKSDNNPHOTOGRAPHERS ARCHITECTS PRODUCERS CINEMATOGRAPHERS WELDERS • TRAVEL AGENTS • NURSES ANALYSTS DIRECTORS • STRATEGISTS • PRINCEPALS SALES ASSOCIATES • JUDGES • SECRETARIES ARMED FORCES • PILOTS • DRIVERS • VALETS PSYCHOLOGISTS • TECHNOLOGY SPECIALIST IT SPECIALIST • COMPUTER ENGINEER • THERAPISTS SALESPERSON • PHARMACISTS • PILOTS• FLORISTS VISUAL ARTISTS • MECHANICS • CARPENTERS DATA ANALYSTS • WELDERS • PRODUCT MANAGER SPONSORS • DEANS • LIBRARIANS • TUTORS PROFESSORS • CEOS • PHYSICISTS • CONTROLLERS SOFTWARE ENGINEERS • POSTAL WORKERS • FOREST RANGERS • FARMERS • REPORTERS • JOURNALISTS VETERINARIAN • DENTISTS • SECURITY OFFICERS Congratulations to the inductees and everyone who moves this state, the nation, and the world forward. Princetonpartners.com
CLASS OF 2022 INDUCTEES ARTS AND LETTERS
MARGARET BOURKE-WHITE Photographer
Margaret Bourke-White lived a life of firsts, including the first cover photo for Life magazine. In 1929, she had a job as Fortune magazine's first staff photographer. The next year, she became the first foreign photographer allowed inside the Soviet Union. She travelled there three times, documenting the USSR's five-year-plan and making portraits of famous Russians, including Joseph Stalin. In 1936, when Luce launched Life, Bourke-White was one of four original staff photographers; her dramatically composed photo of a spillway near Fort Peck Dam in Montana appeared on the magazine's first cover.
WALTER DEAN MYERS
Author
Walter Dean Myers had a remarkable gift: The ability to write novels, picture books and poetry that captured the attention of young-adult readers. It had long troubled Myers that few of the books he read reflected the harsh realities of the life he knew growing up in Harlem. After leaving the Army, he committed himself to remedying that situation. He began writing magazine articles and books for children and young adults that reflected his own experiences. A remarkably prolific writer, Myers wrote more than 100 books and won numerous awards. His best-known work, the 1999 young-adult novel "Monster," was a National Book Award finalist and a winner of one of his five Coretta Scott King honors.
CLASS OF 2022 INDUCTEES ENTERPRISE
RALPH IZZO
Businessman,
Nuclear Physicist
If you want to move a 100-year-old power utility into a future of efficient, sustainable energy, you might seek out a nuclear physicist with strong management skills. That's what Public Service Enterprise Group Incorporated (PSEG) did when it turned to Ralph Izzo for corporate leadership. Izzo's career began as a research scientist at the Princeton Plasma Physics Laboratory, performing numerical simulations of fusion energy experiments. He then worked for Senator Bill Bradley, advising on funding for fusion labs, and was a senior science-policy advisor for Governor Thomas Kean. After joining PSEG in 1992, Izzo moved steadily up the corporate ladder, holding various executive positions within PSEG's family of companies, including PSE&G senior vice president/utility operations; PSEG vice president/corporate planning; PSE&G vice president/electric ventures; and PSE&G president and chief operating officer. In October 2006, Izzo was named PSEG president with a seat on the corporate board.
DR. P. ROY VAGELOS
Physician, Pharmaceutical Executive, Philanthropist
Rarely does a corporate leader have the kind of positive impact on world health that Dr. P. Roy Vagelos made during his tenure at New Jersey-based pharmaceutical giant Merck. After completing his internship and residency at Massachusetts General Hospital in Boston, Vagelos joined the National Institutes of Health in 1956 as senior surgeon. He later became head of section of comparative biochemistry. Next Vagelos moved into the academic arena as chairman of the biological chemistry department at Washington University's School of Medicine in St. Louis, where he founded and became director of the university's Division of Biology and Biomedical Sciences. This unique academic model broke ground by linking the medical school with the biology department. Vagelos was named CEO of Merck in 1985 and chairman in 1986.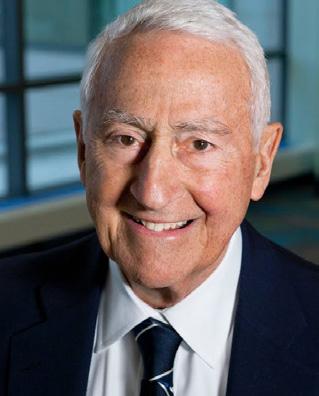 THE UNANUE FAMILY Food manufacturing and distribution
When immigrants Prudencio and Carolina Unanue launched their storefront food business in 1936, they could not have imagined that the future Goya Foods would grow into one of the 400 largest privately owned businesses in America and bring vast wealth to multiple generations of their family. In 1936, Prudencio and Carolina started what would become Goya Foods in a downtown Manhattan storefront. Their business catered to local Hispanic families with authentic Spanish foods. By then, the couple had four sons, two of whom (Charles and Joseph) would eventually serve as Goya CEOs. A third son, Francisco, founded Goya Puerto Rico in the 1960s. The growth of the Hispanic population in the New York metropolitan area fueled Goya's success. The company expanded its product line and moved into manufacturing and distribution. In 1974, it established its current headquarters in Jersey City. Today, Goya is the largest Hispanic-owned food company in the United States.
CLASS OF 2022 INDUCTEES SPORTS
RON JAWORSKI
Football Quarterback, Businessman, Philanthropist
In high school, Ron starred at quarterback at Youngstown State University in Ohio. At Youngstown, he set single season and career records for passing completions and passing yardage. When the 1973 NFL draft rolled around, Jaworski was chosen in the second round by the Los Angeles Rams. Two years later, Jaworski helped the Rams reach the NFC Championship game as a backup quarterback. He got his chance to be a fulltime starter after a trade to the Philadelphia Eagles before the 1977 season. With Jaworski leading the offense, the Eagles won the NFC Championship in 1980, but lost the Super Bowl to the Oakland Raiders. That season, Jaworski—nicknamed "Jaws" by a teammate—played in the Pro Bowl and was named UPI's Player-of-the-Year.
HEATHER O'REILLY
Professional Soccer Star
Heather O'Reilly was still in high school when she made her first appearance with the U.S. Women's National Soccer Team in 2002. She went on to become one of the most accomplished and honored soccer players in the history of the sport. As a senior, she was named All-American and National Soccer Coaches Association Player of the Year. ESPN the Magazine also named O'Reilly the All-American Player of the Year. The same year, she won the NCAA's Today's Top VIII Award and the Honda Sports Award as the nation's top soccer player. In international competition, O'Reilly won three Olympic gold medals as a member of the U.S. Women's National Soccer Team in 2004 (Athens), 2008 (Beijing) and 2012 (London). She was also a member of the world champion FIFA World Cup team in 2015.
CLASS OF 2022 INDUCTEES PUBLIC SERVICE
RICHARD J. HUGHES
Politician, Judge, Attorney
The only person to serve New Jersey as both governor and chief justice, Richard J. Hughes had a profound impact on funding for the state's educational system and on the national right-to-die debate. In 1939, Hughes became a federal prosecutor in the U.S. Attorney's office in New Jersey, where, according to a Rutgers biography, he prosecuted mail fraud, illegal tax withholding, and wartime subversion by members of the German-American Vocational League and similar groups. Among his other achievements as governor, Hughes brought the Democratic National Convention to New Jersey for the first time (1964 in Atlantic City); reorganized state government, creating several new departments, including the Department of Consumer Affairs; established a commission to plan for the development of the Hackensack Meadowlands; established the county community college system; and approved two new state colleges.
DOROTHEA DIX
Social Reformer, Educator
Few individuals in the 19th century did as much to improve the care of the mentally ill and other underserved populations as Dorothea Dix. Dix accepted a position teaching Sunday school at a prison. There, she witnessed the inhumane treatment of the mentally ill, who were incarcerated with criminals and often chained to walls. This prompted Dix to investigate the treatment of the mentally ill throughout Massachusetts. Her work resulted in the state's expansion of a hospital for this previously overlooked population. In 1844, Dix began a similar investigation into prisons and poorhouses in New Jersey, where many of the state's mentally ill were housed. Documenting multiple abuses, she urged the state Legislature to establish a proper facility for the mentally ill. After a contentious political fight, funds were appropriated in March 1845 to meet Dix's demand.
CLASS
2022 INDUCTEES PERFORMING ARTS
MAX WEINBERG
Drummer, Bandleader
As a college student, Max Weinberg was on the road to becoming a lawyer like his father. Let's hear it for his change in career trajectory. Before he reached his teen years, Weinberg was playing drums in bar mitzvah and wedding bands. He moved on to local rock bands—right around the time the Beatles Invasion hit America. Weinberg was four months past his 23rd birthday in August 1974 when he answered an ad in the Village Voice to audition for Bruce Springsteen's E Street Band. He got the job (at $110 per week) and quit college, just a few courses shy of graduation. As Springsteen's star rose, so did Weinberg's reputation as a powerful, intuitive drummer; Springsteen gave him the nickname Mighty Max and credited Weinberg as a key element in the band's success. Springsteen kept the E Street Band busy in the studio and on world tours for almost two decades. As the band developed a wider audience and a bigger sound, so too did Mighty Max's drumming evolve and improve.
CHELSEA HANDLER
Comedian, Actress, TV Host, Author, Producer
Chelsea Handler pulls no punches. Her sometimes outrageous comments and ribald stunts are not just good theater, they are the essence of who she is. At 19, she moved from New Jersey to Hollywood, California, to pursue her dream of becoming an actress. She landed some early TV roles, but mostly supported herself as a waitress. She also tried her hand at stand-up comedy. Starting in 2002, Handler was a cast member of "Girls Behaving Badly," a reality/comedy TV series on the Oxygen network. More TV work followed and in 2006, she began hosting her own sketch-comedy series, "The Chelsea Handler Show," on the E! network. The following year, she kicked off a latenight talk show, "Chelsea Lately," also on the E! network. "Chelsea Lately" ran worldwide for more than 1,000 episodes, and spun off another show, "After Lately." In recent years, Handler has invested more of her time in political activism, with a special interest in women's rights. "It's about being vocal and strong enough to let people know the truth," she told New Jersey Monthly in 2019. "We need to talk about what we're not supposed to talk about and stand up."
OF
UNSUNG HEROES
n ew j ersey m eda L o F h onor r e C i P ients
The Medal of Honor was created during the American Civil War and is the highest military decoration presented by the United States government to a member of its armed forces. The recipient must have distinguished themselves at the risk of their own life above and beyond the call of duty in action against an enemy of the United States. Due to the nature of this medal, it is commonly presented posthumously. To date, 142 New Jerseyans have received the Medal of Honor.
The President of the United States, in the name of the United States Congress, has awarded more than 3,520 Medals of Honor to the nation's soldiers, sailors, airmen, marines, and coast guardsmen since the decoration's creation in 1861.
NJEA
proudly celebrate the New Jersey Hall of Fame and all of the inductees. We are proud advocates for educators, students, and the nation's BEST public schools.
& its members
Pictured above:
Sean M. Spiller President (center) Steve Beatty Vice President (right) Petal Robertson Secretary-Treasurer (left)
PROUD TO SUPPORT
Congratulations to the Class of 2022 Inductees THE BUCKELEW FAMILY FOUNDATION Joseph & Carol Buckelew | Brian & Laurie Buckelew | Kevin & Barbara Buckelew
The Foundation for New Jersey Hall of Fame
N a t i o n a l S t r e n g t h. L o c a l P r e s e n c e. New Jersey's best choice for Insurance Services 1460 Route 9 North, Suite 310 Woodbridge New Jersey 07095 7 3 2 . 6 0 2 . 0 0 1 0 i n f o @ a c r i s u r e . c o m Acrisure is a proud supporter of the New Jersey Hall of Fame. Congratulations to all 2022 Inductees and nominees!
Owned & Operated by The Inserra Family NEW JERSEY SHOPRITES Bayonne Hackensack Wayne Hoboken Palisades Park Lodi Columbia Park Lyndhurst New Milford Metro Plaza Wyckoff Ramsey Fair Lawn Emerson Hillsdale Northvale Wallington West Milford NEW YORK SHOPRITES Garnerville New City Stony Point West Nyack Your Neighborhood Supermarket Proudly Caring For and Serving Our Communities for Over 75 Years
ACKNOWLEDGEMENTS
e xe C uti V e P rodu C er Steve Edwards
w riter /P rodu C er / d ire C tor Marc Wollin C o -P rodu C ers Steve Edwards David Smith Mark Stein
a sso C iate P rodu C ers Harry Kafka Jim Roberts Tammera (Tammy) Uzzell
e ditor Harry Kafka
m edia t eam Norris Clark Ethan Andersen Natasha Alagarasan Emaleigh Kaithern Mark Lo Bello Maxwell Moran Greg Panos Frank Weiss II Carolinn Pocher Woody
VIRTUAL CEREMONY
ACKNOWLEDGEMENTS
m C/ h ost Danny DeVito
P er F orman C es B y Melba Moore Melky Jean The Weeklings
C amera /a udio Gary Gellman Gellman Images
g ra P hi C s Esteban Ley t e L e P rom P ter Nick Hiltwein
P ost - s ound Taylor-Made Productions
s P e C ia L t hanks t o
Applegreen
Assembly Speaker Craig Coughlin
Battleship New Jersey
Buckelew Family Foundation
County Executive Brian M. Hughes
Carl "Supreme" Harte
Carol Higgins Clark Dick Vermeil
Governor Chris Christie
Hyde & Watson Foundation
Interstate Outdoor Jay Weinberg
Jon Bon Jovi
Kenneth C. Frazier
Meadowland Chamber of Commerce Michael Murphy Michael O'Neill
Newark Liberty International Airport New Jersey Chamber of Commerce
New Jersey Motor Vehicle Commission NJ TRANSIT
New Jersey Turnpike Authority New York Waterway
Paul McCartney Port Authority of NY & NJ Ringo Starr
Ron Richardson
Senate President Nicholas Scutari
Senator Cory Booker Tammi Kleszics, PPAG
Travel Plaza Media Tom Morello
Princeton Public Affairs Group Landon Shepanek/CAA
Fred Specktor/CAA
Governor Phil Murphy and First Lady Tammy Snyder-Murphy
VIRTUAL CEREMONY
ACKNOWLEDGEMENTS
F ootage /P i C tures C ourtesy o F : Gellman Images
Getty Images Hackensack Meridian Health Chelsea Handler
The Hughes Family Ralph Izzo Ron Jaworski Max Weinberg Heather O'Reilly P. Roy Vagelos, MD
The Unanue Family Eagleton Center on the American Governor Harper Collins Library of Congress Scholastic NJ Department of Tourism
VIRTUAL CEREMONY
ACKNOWLEDGEMENTS
m usi C C redits C ourtesy o F : Melba Moore
The Highest star: Melba Moore
Written by: Chris Turner, ADA Jackson- Reid, Deondra Williams, Zachary Baryons ( BMI) Produced By: Rahni Song
Melky Jean
Song: "New Jersey Luv"
Written & Produced by: Wyclef Jean & Melky Jean Segment Director: Melky Jean, Blademil Grullon Produced by: Carl "Supreme" Harte Recorded by: G Carma inc / FFH
Band: Natalie Perez, Howard "Rex" Smith, Rob Smiley & Kookie Doe Hair Stylist: Simon Hylton Make Up Artist: Terri Comrie Production Assistant: Rachelle "Sunshine" Bertrand
The Weeklings
Performance by
Weeklings; Glen Burtnik, Bob Burger, Joe Bellia, John Merjave Management: Tony Palligrosi
Filmed by JRO Productions, edited by John Merjave Composed by George Young & Henry Vanda Published by Sony/ATV
VIRTUAL CEREMONY
The
t hanks t o o ur m edia P artners : New Jersey 101.5 1010 WINS Optimum Chasing News Effectv, a Comcast Company Community Magazine Jersey Matters, New jersey News Network MY9TV TAPinto New Jersey Broadcasters Association (NJPA) News 12 New Jersey NJ Advance Media New Jersey Monthly NJ.com NJPBS The Star Ledger Verizon Fios
Areté is the act of actualizing one's highest and best sense of self, with a moral excellence of character and for the greater good. Arete is an Ancient Greek philosophy embraced by Plato, Aristotle, and Socrates. The term Areté essentially means that the individual should strive to pursue their passions in life, and realize their dreams regardless of their circumstances or the adversities that they are likely to face on the path to greatness.
The successful applicants will embody the meaning of Areté and will distinguish themselves as New Jerseyans who are on their way to realizing their dreams.
WE CONGRATULATE THE WINNERS
OF THE ARETÉ SCHOLARSHIP
2022 WINNERS VICTORIA MISTRETTA ALEXANDRO VELEZ ESSAY WINNERS ALEXANDER BOYKO LAKSHYA VENKATESAN
NEW JERSEY HALL OF FAME New York • Newark • Jersey City • Basking Ridge • Philadelphia Genova Burns LLC • www.genovaburns.com #GARDENSTATEGREATNESS ATTORNEYS AT LAW
EST. 1 9 1 3 njm.com | 1 -8 00 - 232 -66 00 This isn't just insurance. It's NJM. NJM Insurance Group is proud to support the New Jersey Hall of Fame and applauds this year's inductees AUTO | HOME | RENTERS | BUSINESS
We Feel Good Helping Those Who Do Good We are proud to support New Jersey Hall of Fame SobelCoLLC.com Advisory | Assurance | Tax | Forensic + Valuation Services Livingston, NJ | Woodcliff Lake, NJ | Paoli, PA
CONGRATULATIONS
Class of 2022 on your induction into the New Jersey Hall of Fame
Saddleback Real Estate Developers specializes in industrial properties throughout the state of New Jersey. As a p rominent commercial real estate development firm, owners Salvatore Frassetto and Terry Frassetto collectively provide more than 80 years of expertise in the New Jersey marketplace. Saddleback owns and manages over 20 industrial properties and has developed more than 20 million square feet of real estate. Saddleback specializes in revitalizing and repositioning distressed properties while offering quick and streamlined closings.
Saddleback takes pride in New Jersey and in projects both
Jersey Pride.Jersey Build.
The Hampshire Companies proudly congratulates the New Jersey Hall of Fame on its 14th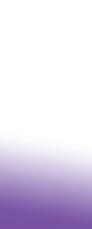 Annual Induction Ceremony
and celebrates the remarkable achievements of each member of the Class of 2022.
ongratulations
NJHOF FOR THEIR OUTSTANDING WORK FOR THE STATE OF NEW JERSEY and TO THE CLASS OF 2022 INDUCTEES FOR THIS WELL DESERVED RECOGNITION
Finn and Kim Wentworth
C
14th
 The
We proudly support and join with them in celebrating this year's inductees at the
Annual Induction Ceremony
MCJ Amelior Foundation
EVERYONE NEEDS A HERO njha LL o FFame . org