Impresión: Digital y offset (UV y convencional) + 50 años de experiencia
Envases más tecnológicos y experienciales
El sector español de perfumería y cosmética registra resultados positivos, según datos de Stanpa; a nivel internacional, España ocupa el segundo puesto mundial de exportación de perfumes, solo por detrás de Francia. Las tendencias apuntan hacia productos tecnológicamente avanzados, que no solo cuiden y perfumen la piel, sino que también contribuyan al bienestar del consumidor. Tecnología, sostenibilidad y ética se unen en los perfumes y cosméticos del futuro, también en envases que cumplan los mismos requisitos, tal como vemos en nuestro dossier central, en el que contamos con el punto de vista de Ainia, Clúster del Packaging, Pro Carton y Stanpa. Y, sin duda, uno de los materiales más utilizados en perfumería es el vidrio, un sector que también registra cifras positivas, tal como manifiestan desde Anfevi y Ecovidrio. En España, el reciclaje de envases es un hábito extendido y consolidado entre la sociedad; hoy en día, ya se reciclan 7 de cada 10 envases de vidrio.
En esta revista, también contamos con dos interesantes entrevistas, a Happening Estudio y Bimbo Iberia, dentro de la sección NP Food, además de la entrevista al socio en el espacio dedicado al Clúster del Packaging, que, en esta ocasión, es a TM2, expertos en embalaje industrial, trincaje y logística.
Un número que coincide con numerosos eventos como Alimentaria Foodtech, Cosmetorium, CPhI y Sustainaibility in Packaging Europe en Barcelona, C!Print en Madrid, ECMA Congress en Sevilla y Luxe Pack en Mónaco, entre otros.
More technological and experiential packaging
The Spanish perfumery and cosmetics sector registers positive results, according to data from Stanpa; Internationally, Spain occupies second place in the world for exporting perfumes, only behind France. Trends point towards technologically advanced products that not only care for and perfume the skin, but also contribute to the well-being of the consumer. Technology, sustainability and ethics come together in the perfumes and cosmetics of the future, also in packaging that meets the same requirements, as we see in our central dossier, in which we have the point of view of Ainia, Packaging Cluster, Pro Carton and Stanpa.
And, without a doubt, one of the most used materials in perfumery is glass, a sector that also registers positive figures, as stated by Anfevi and Ecovidrio. In Spain, packaging recycling is a widespread and consolidated habit among society; Today, 7 out of every 10 glass containers are already recycled.
In this magazine, we also have two interesting interviews, with Happening Estudio and Bimbo Iberia, within the NP Food section, in addition to the interview with the partner in the space dedicated to the Packaging Cluster, which, on this occasion, is with TM2, experts in industrial packaging, lashing and logistics.
A number that coincides with numerous events such as Alimentaria Foodtech, Cosmetorium, CPhI and Sustainability in Packaging Europe in Barcelona, C!Print in Madrid, ECMA Congress in Seville and Luxe Pack in Monaco, among others.
03
2
Perfumery&Cosmetics Packaging . P. 36 3
CHOICE EDITOR'S
Bimbo. P. 80 1 Happening Estudio. P. 18 4
Glass. P. 26
Entrevista Interview
Laura Garcia Campo - Ecovidrio
34 TENDENCIAS TRENDS
Tendencia positiva del sector de envases de vidrio Positive trend in the glass packaging sector
Aitor Peña - Anfevi
36 TEMA CENTRAL MAIN TOPIC
Tecnología, sostenibilidad y ética Technology, sustainability and ethics
Colaboradores Contributors
Álex González >Clúster del Packaging
Lucía Jiménez >Stanpa
Concha Bosch >Ainia
Winfried Muehling >Pro Carton
52 CLÚSTER DEL PACKAGING
Actualidad Latest news
Entrevista al socio Member interview
Beatriz Jiménez- TM2
58 NOTICIAS NEWS
Actualidad del mundo del packaging News in the world of packaging
74 SOSTENIBILIDAD SUSTAINABILITY
Noticias sobre sostenibilidad y packaging News about sustainability and packaging
80 NP FOOD ENTREVISTA INTERVIEW
Jimena Mercedes Barca - Bimbo NOTICIAS NEWS
SOSTENIBILIDAD SUSTAINABILITY FOODIES Nuevos productos New products
94 FERIAS Y EVENTOS
DIRECTORA / EDITOR-IN-CHIEF
Maica García: newspackaging@podiumgm.com
Tel.: +34 932531628
DIRECTORA DE ARTE / ART DIRECTOR
Lorena Torres: ltorres@podiumgm.com
DIRECTOR TÉCNICO DE EDICIÓN / TECHNICAL DIRECTOR
Daniel Pérez: dperez@podiumgm.com
DISEÑO Y MAQUETACIÓN / DESIGN AND LAYOUT
Òscar Julián: ojulian@podiumgm.com
Daniel Pérez: dperez@podiumgm.com
PUBLICIDAD / ADVERTISING
Carles Solsona: csolsona@podiumgm.com
Tel.: +34 629509895
Ada Bergillos: adabergillos@podiumgm.com
Tel.: +34 657569277
ENVÍOS Y SUSCRIPCIONES / DELIVERIES AND SUBSCRIPTIONS
Elena Moreno: emoreno@podiumgm.com Tel.: +34 667487716
D.L.: B-13438-2012
ISSN: 2014-6493
ISSN DIGITAL: 2014-8690
www.newspackaging.es
RESPONSABLE DIGITAL / CHIEF DIGITAL OFFICER
Marc Florensa: mflorensa@podiumgm.com
PROGRAMACIÓN / PROGRAMMING Jennifer González: jgonzalez@podiumgm.com
EMPRESA EDITORA: PODIUM GLOBAL MEDIA, S.L. Pau Claris, 138, 1º 3ª Tel.: 93 434 21 21 08009 Barcelona (España) podium@podiumgm.com
05 06 INNOVACIÓN INNOVATION FaiveleyTech >Rochas UPM/Sabic >Lumene G.Pivaudran >Chanel TNT >Louboutin Cosmogen >Clarins Cosmogen >Decléor Quadpack >Epara Texen >Chanel Banbu Papacks Albéa >Oriflame Superga Beauty >Madame la Présidente 16 PUBLI-REPORTAJE ADVERTORIAL Winter & Company 18 ENTREVISTA INTERVIEW Sara González - Happening Estudio 22 CREATIVIDAD CREATIVITY Little Buddha Happening Estudio Estudio Maba 24 PUBLI-REPORTAJE ADVERTORIAL Liasa 26 NOTICIAS NEWS Tendencia positiva del sector de envases de vidrio Positive trend in the glass packaging sector
TRADE FAIRS & EVENTS Empack C!Print Madrid Expoquimia & Equiplast 98 AGENDA
Diseño Portada Cover design Podium Global Media
www.newspackaging.es pinterest.com/newspackaging News Packaging Magazine
Podium Global Media inicia en 2020 su planificación y adaptación de los Objetivos de Desarrollo Sostenible. Por ello, queremos compartir los avances y logros obtenidos y fomentar la implantación de estos ODS a nuestros clientes y proveedores para alcanzar los objetivos de la Agenda 2030.
UPM/SABIC
Rochas presenta su nuevo Eau de Toilette Eau de Rochas Citron Soleil, que ofrece un viaje a la Riviera Mediterránea. FaiveleyTech ha diseñado un enorme casquete esférico blanco monoinyectado con una dimensión ambiciosa, como símbolo de fuerza y movimiento. Aporta al tacto una sensación suave muy agradable.
«El elegante efecto soft touch en la superficie, sin tratamiento y con líneas de separación discretas, completa el desafío planteado por la marca», explica Béryl Tomaschett, Key Account Manager de FaiveleyTech Orgelet.
Rochas presents its new Eau de Toilette Eau de Rochas Citron Soleil, which offers a trip to the Mediterranean Riviera. FaiveleyTech has designed a huge mono-injected white spherical cap with an ambitious dimension, as a symbol of strength and movement. It provides a very pleasant soft sensation to the touch.
"The elegant soft touch effect on the surface, untreated and with discreet parting lines, completes the challenge set by the brand," explains Béryl Tomaschett, Key Account Manager at FaiveleyTech Orgelet.
Para el Eau de Toilette Eau de Rochas Citron Soleil, Interparfums ha confiado a FaiveleyTech el diseño y la realización del tapón.
For the Eau de Toilette Eau de Rochas Citron Soleil, Interparfums entrusted FaiveleyTech with the design and manufacture of the cap.
La marca finlandesa de productos de belleza Lumene es la primera en lanzar una aplicación de embalaje de base biológica con el frasco y la etiqueta fabricados con el material a base de madera de UPM, procesado posteriormente por Sabic. El nuevo envase de Lumene y la etiqueta autoadhesiva provienen de nafta renovable UPM BioVerno™, producida por UPM en Finlandia. La nafta se procesa en polipropileno renovable certificado por Sabic, líder mundial en la industria química, y luego se convierte tanto en envases de cosméticos comúnmente reciclables como en etiquetas de productos impresas en material de etiquetas UPM Raflatac Forest Film™.
Finnish beauty brand Lumene is the first to launch a biobased packaging application with the bottle and label made from UPM's wood-based material, further processed by Sabic. The new Lumene bottle and self-adhesive label come from UPM BioVerno™ renewable naphtha, produced by UPM in Finland. The naphtha is processed into renewable polypropylene certified by Sabic, a world leader in the chemical industry, and then turned into both commonly recyclable cosmetic containers and product labels printed on UPM Raflatac Forest Film™ label material.
06 INNOVACIÓN I INNOVATION
FAIVELEYTECH
Lumene colabora con UPM y Sabic para su aplicación de envasado de base biológica. Lumene collaborates with UPM and Sabic for its bio-based packaging application.
PREMIUM PACKAGING FOR FRAGRANCES
M&A Packaging Group, a real full service in supply of all kind of primary packaging materials for perfume and cosmetics. From standard to customized, we provide the best fully integrated packaging solutions for our customers.
M&A Packaging Group, un verdadero servicio integral en el suministro de todo tipo de elementos y envases para la perfumería y la cosmética. Desde envases standard a desarrollos totalmente personalizados, proporcionamos las mejores soluciones de packaging para nuestros clientes.
www.myapackaging.com
sales@myapackaging.com
El Eau de Toilette Chance Eau Fraîche de Chanel ahora contará con una tira de aluminio anodizado fabricada en Francia, en lugar del latón pulido galvanizado utilizado hasta ahora. La fabricación de la tira alrededor de los frascos de Chance fue un desafío para los equipos de G.Pivaudran. Tuvieron que dar forma a una fina tira de aluminio (0,6mm), muy delicada en su manipulación, que encajaba perfectamente alrededor de la curvatura cilíndrica del frasco, que conservaba el aspecto brillante del material. Una gama compleja que requiere la flexibilidad total de las tiras, combinada con la precisión del montaje automatizado.
Chanel's Chance Eau Fraîche Eau de Toilette will now feature an anodized aluminum strip made in France, instead of the galvanized polished brass used hitherto. The manufacture of the strip around Chance's flasks was a challenge for G.Pivaudran's teams. They had to shape a thin strip of aluminum (0.6 mm), very delicate to handle, which fit perfectly around the cylindrical curvature of the bottle that preserved the shiny appearance of the material. A complex range that requires the total flexibility of the strips, combined with the precision of automated assembly.
Louboutin lanza Loubihorse, un nuevo y ligero Eau de Parfum, con notas especiadas y florales. Su tapón finamente detallado, en el que aparecen un caballito de mar, conchas y una flor de coral, nos sigue sumergiendo en el corazón del mundo marino.
TNT ha tenido éxito en particular en el montaje invisible del tapón de zamak 100 % reciclable y el inserto de PP (polipropileno) rojo, que garantiza un cierre ergonómico fácil de usar.
Este tapón está acabado con un revestimiento electroforético de oro rosa y los detalles de epoxi del coral están delicadamente resaltados por el icónico rojo de Louboutin.
Louboutin launches Loubihorse, a new and light Eau de Parfum, with spicy and floral notes. The finely detailed cover of it, in which a seahorse, shells and a coral flower appear, continues to immerse us in the heart of the marine world.
TNT has been particularly successful in the invisible mounting of the 100% recyclable zamak cap and the red PP (polypropylene) insert, which guarantees an ergonomic, easy-to-use closure.
This plug is finished with a rose gold electrophoretic coating and the epoxy details of the coral are delicately highlighted by Louboutin's iconic red.
08 INNOVACIÓN I INNOVATION
TNT G.PIVAUDRAN
Louboutin confía la creación del tapón de LoubiHorse al grupo TNT. Louboutin entrusts the creation of the LoubiHorse cap to the TNT group.
Chanel ha recurrido a la experiencia de G.Pivaudran para la tira alrededor del frasco de Chance Eau Fraîche. Chanel has drawn on the expertise of G.Pivaudran for the strip around the bottle of Chance Eau Fraîche.
COSMOGEN
El aplicador ultrasuave flocado y biselado del tubo Cosmogen D16 realza Lip Perfector, de Clarins. El tubo contiene plástico reciclado. Este bálsamo para labios y mejillas todo en uno se desliza sobre los labios, dejándolos brillantes, y aporta luminosidad a las mejillas para un brillo natural.
Cosmogen ha desarrollado un software interno para evaluar el análisis del ciclo de vida de sus productos. Lanza envases y aplicadores que se pueden desmontar, reciclar y/o rellenar. Además, el 100 % del equipo ha sido formado en ecodiseño y en requisitos de RSC en innovación.
The ultra-smooth, flocked, tapered applicator of the Cosmogen D16 tube enhances Clarins Lip Perfector. The tube contains recycled plastic. This allin-one lip and cheek balm glides onto lips, leaving them shiny, and illuminates cheeks for a natural glow.
Cosmogen has developed internal software to evaluate the life cycle assessment of its products. It launches containers and applicators that can be disassembled, recycled and/or refilled. In addition, 100% of the team has been trained in ecodesign and CSR requirements in innovation.
Este aplicador en forma de gota, en el color amarillo institucional de Decléor, permite coger la fórmula con la espátula de PP blanco, depositarla y aplicarla con la espátula ancha de silicona soft touch, en un solo movimiento suave y relajante. La forma de Twin Spatula redefine perfectamente los contornos del rostro y adopta curvas y huecos. Su pequeña reserva integrada permite almacenar la fórmula al retirarla. Ideal para aplicar fórmulas espesas como una mascarilla.
This drop-shaped applicator, in Decléor's institutional yellow colour, allows you to pick up the formula with the white PP spatula, deposit it and apply it with the wide soft touch silicone spatula, in a single smooth and relaxing movement. The Twin Spatula's shape perfectly redefines the contours of the face and adopts curves and hollows. Its small integrated reserve allows you to store the formula when you remove it. Ideal for applying thick formulas such as a mask.
COSMOGEN
Lip Perfector de Clarins cuenta con un aplicador ultrasuave de Cosmogen. Clarins Lip Perfector features an ultra-smooth applicator by Cosmogen.
09 INNOVACIÓN I INNOVATION
Decléor se inspiró en Twin Spatula de Cosmogen para el aplicador 2 en 1 que acompaña a su nuevo cuidado de noche Green Mandarin. Decléor drew inspiration from Cosmogen's Twin Spatula for the 2-in-1 applicator that accompanies its new Green Mandarin night care.
TEXEN
La crema-gel hidratante de Epara se presenta en un bote rellenable con tecnología airless. El envase Regula Airless Refill de Quadpack preserva la fórmula de la contaminación externa. Además, es rellenable. Estos envases se producen y decoran en la planta de fabricación de Quadpack en Alemania. El color de los botes externos combina con el resto de la gama, con un serigrafiado que refleja la identidad de la marca. Los botes interiores de 50ml son de color natural, sin colorear, visibles a través del exterior transparente para que los consumidores puedan ver cuándo necesitan recargar.
Quadpack proporciona también el envase secundario. La caja exterior de cartón está estampada con un patrón de Damasco y decorada con papel de aluminio negro.
Epara's moisturizing cream-gel is presented in a refillable bottle with airless technology. Quadpack's Regula Airless Refill container preserves the formula from external contamination. Plus, it's refillable. These packages are produced and decorated at the Quadpack manufacturing plant in Germany. The color of the external cans matches the rest of the range, with a screen print that reflects the brand's identity. The 50ml inner bottles are natural coloured, uncoloured, visible through the transparent exterior so consumers can see when they need to refill.
Quadpack also provides the secondary packaging. The outer cardboard box is stamped with a damask pattern and decorated with black foil.
Chanel optó por cambiar su envase a PET, manteniendo al mismo tiempo sus rigurosos requisitos técnicos y estéticos. La elección de este complejo material representó un paso estratégico para la marca y un nuevo desafío para Texen. Este compacto grande y recargable alberga una base sólida que promete una tez luminosa y radiante. Fabricado hasta ahora en ABS, ahora se produce íntegramente en PET (a excepción del pasador y el espejo).
Chanel chose to change its packaging to PET, while maintaining its rigorous technical and aesthetic requirements. The choice of this complex material represented a strategic step for the brand and a new challenge for Texen. This large, refillable compact packs a solid foundation that promises a luminous, radiant complexion. Until now made of ABS, now it is made entirely of PET (with the exception of the barrette and the mirror).
10 INNOVACIÓN I INNOVATION
QUADPACK
Los envases Regula Airless Refill de Quadpack preservan las propiedades de los extractos vegetales africanos de la crema-gel hidratante de Epara. Quadpack Regula Airless Refill containers preserve the properties of African plant extracts in Epara's moisturizing cream-gel.
Para su icónica base de maquillaje Le Blanc, Chanel recurrió a Texen. For her iconic Le Blanc foundation, Chanel turned to Texen.
El logo de Yves Saint Laurent une el tapón como si fuese una enredadera. Esta sutileza decorativa, sumada al desafío técnico de fabricar un tapón con contenido reciclado, exigió de Texen tanto audacia en el frente técnico como madurez industrial.
Texen afrontó un doble desafío: los imperativos estéticos y el uso de rPET. El capuchón es de una sola pieza gracias al grabado en molde del logotipo, al que el grosor del relieve añade complejidad.Los expertos de Texen perfeccionaron los distintos parámetros de inyección, anticipando el comportamiento del material para evitar líneas de pegado y que la pieza moldeada quedara completamente uniforme. La segunda operación compleja fue la decoración del capuchón y la estampación en caliente de la decoración en una sola pasada.
The Yves Saint Laurent logo ties the cap together like a vine. This decorative subtlety, coupled with the technical challenge of making a closure from recycled content, required Texen to be both technically audacious and industrially mature.
Texen faced a double challenge: aesthetic imperatives and the use of rPET. The cap is a single piece thanks to the in-mold engraving of the logo, to which the thickness of the relief adds complexity. Texen's experts perfected the different injection parameters, anticipating the behavior of the material to avoid glue lines and that the molded part will be completely uniform. The second complex operation was the decoration of the cap and the hot stamping of the decoration in a single pass.
Evocando la elegancia oriental y preciosa de este perfume, el tapón fue diseñado con una cubierta exterior de zamac acabada con revestimiento dorado, firmada con el logotipo de Byzance en relieve y ensamblada con un forro de PP negro. TNT Group también produjo y ensambló la cinta negra con latón dorado, herretes hechos a medida, adheridos a la cinta sin pegamento, que adornan el collar. La cinta se ajusta perfectamente al diseño del cuello y tampoco está pegada. El pulido meticuloso de la tapa de zamac fue delicado, particularmente en las esquinas difíciles de alcanzar de la base.
Evoking the oriental and precious elegance of this perfume, the stopper was designed with a zamac outer shell finished with gold coating, signed with the embossed Byzance logo and assembled with a black PP liner. TNT Group also produced and assembled the black ribbon with gold-plated brass, custom-made aglets, attached to the ribbon without glue, which adorn the collar. The tape fits perfectly to the neck design and is not glued either. The meticulous polishing of the zamac top was delicate, particularly in the hard-toreach corners of the base.
12 INNOVACIÓN I INNOVATION
TEXEN
TNT GROUP
Texen rinde homenaje a los nuevos códigos de YSL para el maquillaje All Hours. Texen pays homage to YSL's new codes for All Hours makeup.
Como en ediciones anteriores de Byzance, TNT Group ha creado el tapón de Byzance Gold Limited Edition de Rochas. As with previous editions of Byzance, TNT Group has created the Byzance Gold Limited Edition cap by Rochas.
PAPACKS
La firma de cosmética natural Banbu, dedicada al diseño de productos cosméticos y de higiene 100 % naturales, veganos, sin agua y residuo cero, ha evolucionado su innovadora línea de desodorantes sólidos, creando un aplicador de diseño 2.0 confeccionado con bioplástico, material biodegradable, y envasado en cartón compostable. Se puede intercambiar con todos los desodorante en stick de la marca, e incorpora una pletina que permite utilizar hasta el 100 % de la recarga, para no dejar ningún desperdicio.
La gama de desodorantes Banbu está compuesta por 12 referencias, que incluyen 7 sólidos y 4 en formato crema, elaborados con ingredientes naturales, sin aluminio y sin alcohol.
The natural cosmetics firm Banbu, dedicated to the design of 100% natural, vegan, waterless and zero residue cosmetic and hygiene products, has evolved its innovative line of solid deodorants, creating a 2.0 design applicator made of bioplastic, a biodegradable material, and packed in compostable cardboard. It can be interchanged with all of the brand's stick deodorants, and incorporates a plate that allows you to use up to 100% of the refill, so as not to leave any waste.
The Banbu range of deodorants is made up of 12 references, including 7 solids and 4 in cream format, made with natural ingredients, aluminum-free and alcohol-free.
Se han utilizado únicamente fibras vírgenes certificadas FSC® para la producción de los blísters, que son personalizables. Están equipados con un revestimiento orgánico. Este recubrimiento está desarrollado para envases a base de fibra y consta de una composición orgánica, que se puede utilizar para barreras de grasa, oxígeno o vapor de agua. Además, han sustituido el papel de aluminio utilizado para sellar los blísters convencionales por un papel sellador que cuenta con el Organic Coating de Papacks, que permite utilizarlo como capa adhesiva.
Only FSC® certified virgin fibers have been used for the production of the blister packs, which are customizable. They are equipped with an organic coating. This coating is developed for fiber-based packaging and consists of an organic composition, which can be used for grease, oxygen or water vapor barriers. In addition, they have replaced the aluminum foil used to seal conventional blister packs with a sealing paper that has Papacks Organic Coating, which allows it to be used as an adhesive layer.
14 INNOVACIÓN I INNOVATION
BANBU
Banbu ha desarrollado un aplicador para su línea de desodorantes en stick, 100 % reutilizable y sostenible. Banbu has developed an applicator for its line of stick deodorants, 100% reusable and sustainable.
El blíster de papel de Papacks, compostable y reciclable, ha sido galardonado con un premio Dieline Editor's Choice Award. Papacks' compostable and recyclable blister paper has been awarded a Dieline Editor's Choice Award.
SUPERGA BEAUTY
El acondicionador Duologi Rich Creme y el acondicionador Duologi Light Creme cuentan con un tubo Reflex 2, un laminado de barrera de plástico (PBL) sin aluminio, combinado con una tapa de perfil bajo. La tecnología Reflex 2 está aprobada por RecyClass y es totalmente compatible con el flujo de reciclaje europeo de polietileno rígido de alta densidad (HDPE). Para el tapón, la marca optó por una PP Slight Cap, una de las más ligeras del mercado. La combinación de un tubo Reflex 2 con una tapa de perfil bajo proporciona una huella de carbono reducida al tiempo que contribuye a la circularidad de los plásticos, ya que ambos componentes pueden reciclarse.
Duologi Rich Creme Conditioner and Duologi Light Creme Conditioner feature a Reflex 2 tube, an aluminum-free Plastic Barrier Laminate (PBL), combined with a low-profile cap. Reflex 2 technology is RecyClass approved and fully compliant with the European Rigid High Density Polyethylene (HDPE) recycling stream. For the cap, the brand opted for a PP Slight Cap, one of the lightest on the market. The combination of a Reflex 2 tube with a low profile cap provides a reduced carbon footprint while contributing to the circularity of plastics, as both components can be recycled.
Madame la Présidente recurrió a la experiencia de 360 grados de Superga Beauty. El laboratorio asociado se encargó de la formulación y el control normativo, mientras que los equipos de Superga Beauty controlaron toda la cadena de valor desde el abastecimiento de los envases, pasando por la industrialización y hasta la entrega del producto final. Superga Beauty propuso un cambio en la tecnología de impresión de los tubos. Se trata de dos productos que se están transformando con una decoración impresa en flexografía en todo el packaging. Superga Beauty también permitió la modificación de dos fórmulas de envase en bote a tubo. Young French brand Madame la Présidente turned to Superga Beauty's 360-degree expertise. The associated laboratory was in charge of the formulation and regulatory control, while the Superga Beauty teams controlled the entire value chain from the supply of the packaging, through industrialization and to the delivery of the final product. Superga Beauty proposed a change in tube printing technology. These are two products that are being transformed with a decoration printed in flexography throughout the packaging. Superga Beauty also allowed the modification of two bottle-to-tube packaging formulas.
ALBÉA
La marca sueca Oriflame confía en la tecnología Reflex 2 de Albéa para dos productos de su nueva marca de cuidado capilar Duologi The Swedish brand Oriflame relies on Albéa's Reflex 2 technology for two products of its new hair care brand Duologi.
15 INNOVACIÓN I INNOVATION
Superga Beauty apoya a la start-up francesa Madame la Présidente en la ampliación de sus gamas y el cambio de imagen de sus productos. Superga Beauty supports the French start-up Madame la Présidente in expanding its ranges and changing the image of its products.
Durante más de 130 años, los principales diseñadores, manipuladores y marcas internacionales de todo el mundo han confiado en Winter & Company para conseguir materiales de recubrimiento de primera calidad que establecen estándares en creatividad, calidad y sostenibilidad. La empresa familiar, está presente en más de 24 países repartidos por todo el mundo. For over 130 years now leading designers, converters and international brands worldwide have relied on Winter & Company for premium cover materials that set standards in creativity, quality and sustainability. The family business is present at over 24 locations worldwide.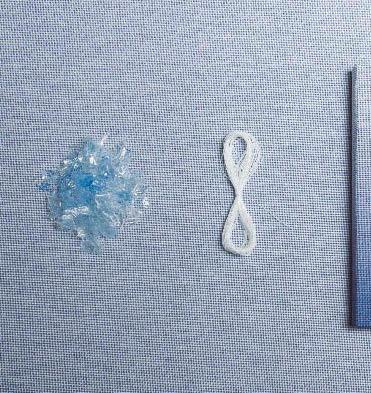 La responsabilidad social y medioambiental van de la mano del beneficio sostenible, hoy más que nunca. Los retos económicos a los que nos enfrentamos actualmente hacen que los primeros aspectos sean necesarios para cumplir con los segundos.
Sostenibilidad y éxito económico
La sostenibilidad y el éxito económico ya no tienen que ser una contradicción en dichos términos. Son muchos los que ya marcaron el camino correcto en la elección de materias primas, trabajar con proveedores adecuados y construir alianzas a largo plazo con ellos, optimizar procesos (reducir, reutilizar, reciclar) e innovar continuamente, se están haciendo muchas cosas bien. Si los productos también tienen los certificados ambientales apropiados, genera más confianza y un éxito comercial sostenible. No solo para los propios proveedores, sino para todas las partes involucradas. Porque ya hoy en día, para más del 50 % de los consumidores, los envases respetuosos con el medio ambiente son un factor importante en su decisión de compra.
Locales - Globales
Para las empresas con actividad internacional, también es de enorme importancia buscar estándares que sean relevantes a nivel mundial y
abarquen todos los aspectos de la sostenibilidad. Por eso, por ejemplo, nosotros en Winter & Company hemos estado involucrados en el Pacto Mundial de la ONU durante muchos años y somos miembros de la red suiza. Las diez reglas de conducta cubren no solo la protección del medio ambiente, sino también las reglas relacionadas con los derechos humanos, las condiciones de trabajo y la corrupción. Solo de esta manera, como empresa, podemos garantizar que nuestras actividades, nuestros productos y nuestro impacto en las personas y el medio ambiente sean sostenibles a nivel mundial.
La confianza se construye actuando
En Winter & Company, la sostenibilidad es una prioridad en todo lo que hacemos y engloba una amplia gama de ofertas y actividades específicas. Por ejemplo, con Winter Wrup-Cycling, ofrecemos una amplia gama de materiales de recubrimiento donde minimizamos o incluso eliminamos el uso de recursos vírgenes, contribuyendo a una economía circular sostenible. Por otro lado, invertimos un porcentaje de nuestras ventas y compensación de CO2 en cooperaciones con socios designados. Por ejemplo, en la reforestación de bosques (weforest.org), en proyectos de agua potable en África o en plantas solares en Asia (myclimate).
Hacer el bien es hacerlo bien Doing good is doing well
La sostenibilidad en todos sus aspectos ya no es una tendencia, sino un requisito básico para el bienestar continuo de la humanidad y el medio ambiente, y también para el éxito económico.
Con los productos Winter Wrup-Cycling les ofrecemos una amplia gama de materiales de recubrimiento donde reducimos al mínimo el uso de recursos vírgenes o incluso los eliminamos por completo, contribuyendo así a una economía circular sostenible.
Con cada metro de Toile Ocean se reciclan más de cinco botellas PET del océano. Desde su lanzamiento en 2021, más de medio millón de botellas de PET han sido recogidas y convertidas en este material de cubierta. Dicha innovación se produce en colaboración con tide ocean SA (#tide), también con sede en Basilea, y contribuye a limpiar los océanos.
Muchos de nuestros productos se basan en pulpa de madera. Con la certificación FSC™ durante más de 10 años, nos aseguramos de que toda nuestra pulpa provenga de bosques bien gestionados y, en última instancia, sostenibles. Este es nuestro compromiso con el crecimiento a largo plazo de la silvicultura mundial y el uso de materias primas renovables para un consumo sostenible.
Social and environmental responsibility go hand in hand with sustainable profit, today more than ever. The economic challenges we are currently facing make the first aspects necessary to fulfil the second ones.
Sustainability and economic success
Sustainable action and economic success no longer have to be a contradiction in terms. Those who already set the right course in the choice of raw
materials, find suitable suppliers and build long-term partnerships with them, optimise processes (reduce, reuse, recycle) and continuously innovate are doing many things right. If the products also have the appropriate environmental certificates, this creates further trust and sustainable commercial success. Not only for the suppliers themselves, but for all relevant stakeholders. Because already today, for more than 50% of consumers, environmentally friendly packaging is an important factor in their purchasing decision.
Global local
For internationally active companies, it is also enormously important to pursue standards that are globally relevant and encompass all aspects of sustainability. That is why, for example, we at Winter & Company have been involved in the UN Global Compact for many years and are a member of the Swiss network. The ten rules of conduct cover not only environmental protection, but also rules relating to human rights, working conditions and corruption. Only in this way can we as a company ensure that our activities, our products and our impact on people and the environment are globally sustainable.
Trust is built through action
At Winter & Company, sustainability is a priority in everything we do and encompasses a wide range of specific offers and activities. For example, with Winter Wrup-Cycling, we offer a wide range of cover materials where we minimise or even eliminate the use of virgin resources, contributing to a sustainable circular economy. On the other hand, we invest a percentage of our sales and CO2 compensation in cooperations with designated partners. For example, in the reforestation of forests (weforest.org), in drinking water projects in Africa or in solar plants in Asia (myclimate).
Sustainability in all its aspects is no longer a trend, but a basic requirement for the continued wellbeing of humankind and the environment, but also for economic success.
Winter Wrup-Cycling products show a wide range of cover materials where we reduce the use of virgin resources to the minimum or even eliminate them altogether, thus contributing to a sustainable circular economy.
With every metre of Toile Ocean, more than five PET bottles from the ocean are recycled. Since its launch in 2021 over half a million PET bottles have been collected and turned into this cover material. The innovation is produced in collaboration with tide ocean SA (#tide), also based in Basel, and contributes to clean oceans.
Many of our products are based on wood pulp. Certified by FSC™ for over 10 years, we ensure all of our pulp is sourced from well managed and ultimately sustainable forestry. This is our commitment to the long-term growth of global forestry and the use of renewable raw materials for sustainable consumption.
Happening Estudio se dedica a realizar proyectos de creatividad, a dar forma a las ideas del cliente, con el que establecen una estrecha relación de proximidad. Realizan proyectos de identidad de marca, packaging, gráfica, diseño editorial…
Happening Estudio is dedicated to carrying out creative projects, giving shape to the client's ideas, with whom they establish a close relationship of proximity. They carry out brand identity projects, packaging, graphics, editorial design...
Sara González Garcia,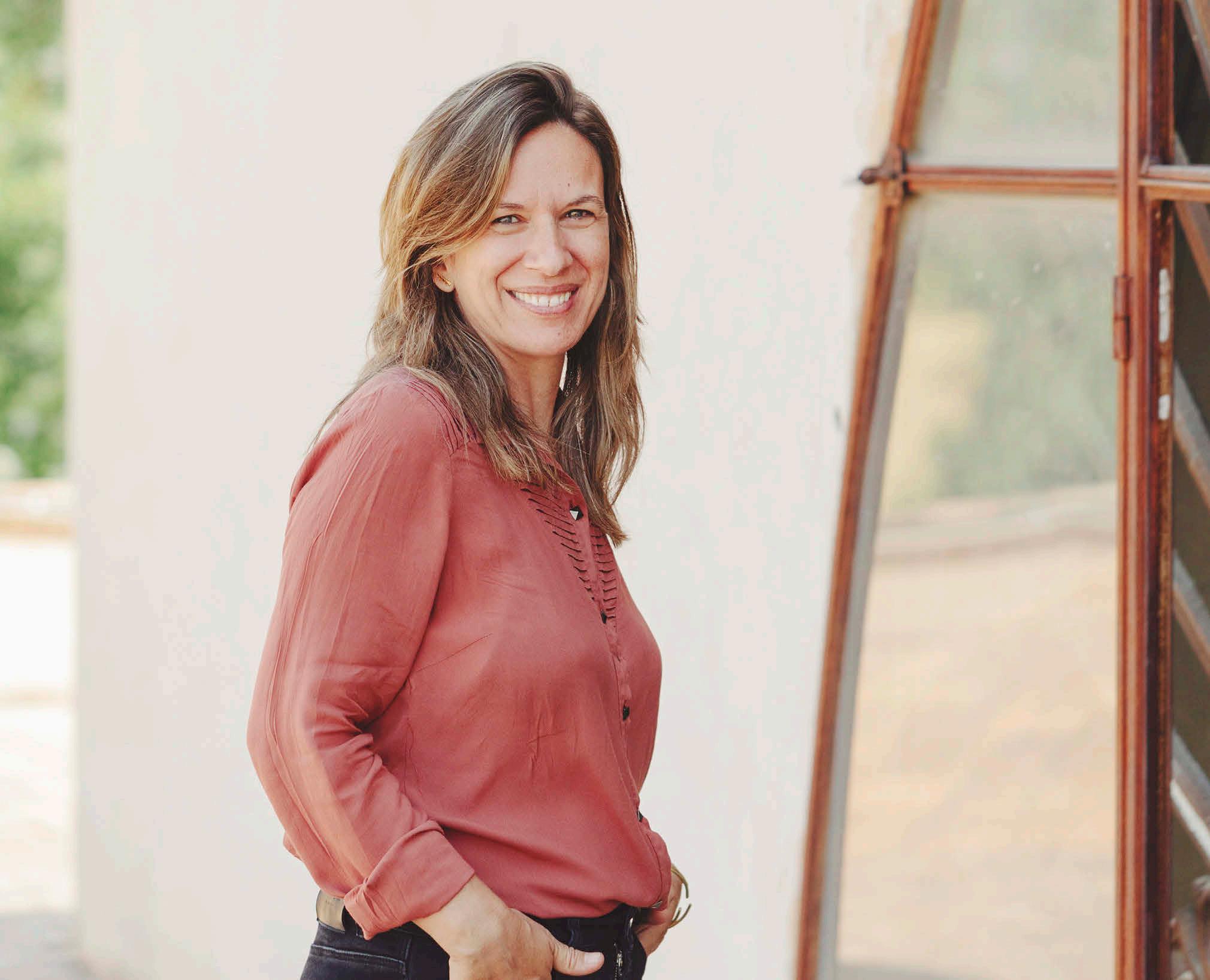 ¿Qué le llevó a ser diseñadora?
Me gustaba el diseño y el arte. Estuve a punto de entrar en Historia del Arte, pero acabé estudiando Publicidad y RRPP, porque era los más parecido a Diseño que podía estudiar en Sevilla en aquel momento; intenté ir a Barcelona a hacer la carrera de Diseño, que allí sí existía, pero tuve algunas dificultades para desplazarme y me quedé en Sevilla. Cuando terminé los estudios, no me lo pensé y me fui a hacer las prácticas allí, a S.C.P.F, una agencia de publicidad.
¿Cuándo y por qué nació Happening Estudio?
Tras mi paso por varias agencias de publicidad
y estudios de diseño, acabé montando un estudio de diseño y web con una amiga, pero debido a la crisis ella decidió irse en 2013 a trabajar a los Emiratos Árabes y es entonces cuando me quedo sola y decido seguir mi camino montando Happening Estudio.
Se dedican a identidad de marca, packaging, gráfica, diseño editorial… ¿Están especializados en alguna área?
El packaging nos apasiona porque, aunque tienes que regirte por unas normativas, una estrategia de venta y una comunicación muy definidas, llegar a un diseño que resuelva de manera equilibrada y eficiente todos estos
18 ENTREVISTA I INTERVIEW
Art Director Happening Estudio
«El packaging nos apasiona»
"We are passionate about packaging"
FOTO: ÓSCAR ROMERO
factores es como resolver un gran problema. Y, si además tiene buena acogida por el público, la satisfacción es enorme.
Aunque están abiertos a todos los sectores, ¿trabajan más para un sector en particular?
Si, realizamos muchos proyectos expositivos. Diseñamos desde la gráfica de la exposición, el montaje y recorrido hasta el catálogo.
El diseño editorial es muy específico, pero probablemente no atraviesa su mejor momento, ¿está de acuerdo?
Nosotros diseñamos muchos libros, de artistas sobre todo. Este año, en concreto, llevamos realizados cuatro libros para artistas y una guía de arquitectura. Creo que otra vez se está empezando a valorar la publicación, es un documento que queda y que puedes contemplarlo con tranquilidad, alejarte un rato de las pantallas.
Han llevado a cabo proyectos para diferentes exposiciones, ¿qué criterios son prioritarios a la hora de diseñar una exposición? ¿Se trabaja directamente con el artista o con el/la comisario/a?
Depende de la exposición, es un diálogo constante entre el artista, el/la comisario/a y la institución, aunque siempre lo importante es reflejar el proyecto que haya planteado el comisario con el artista.
En exposiciones más didácticas, el/la comisario/a es fundamental, conoce con profundidad el tema y eso ayuda mucho. Si hay entendi-
miento y flexibilidad, se consiguen buenos proyectos.
Recientemente han renovado la imagen de las tortas de Inés Rosales. ¿Cuál fue el objetivo? Es muy curioso, nos invitaron a un concurso. Necesitaban cambiar el envase realizado con film transparente por uno opaco. Al ser el aceite de oliva el conservante de las tortas, este se veía afectado por la iluminación de los supermercados, estropeando rápidamente el producto. El cliente no quería cambiar nada, pero el departamento de marketing nos apoyó y acabamos modernizando completamente un producto. Ahora hay personas que no se
'acuerdan cómo era el anterior packaging, que tenía más de 30 años... El cliente me dijo que, si a la semana de sacar al mercado el nuevo packaging, las ventas bajaban, daban marcha atrás; por suerte no fue así, sino todo lo contrario.
¿Puede hablarnos de algún otro diseño de packaging que hayan realizado?
Hemos diseñado alguna etiqueta de vino para una edición limitada y también el diseño de unos snacks vegetales. También hemos realizados otro para un nuevo producto que al final no ha salido al mercado por las circunstancias del momento.
En su opinión, ¿en qué situación se encuentra el diseño en nuestro país?
Hay muy buenos estudios de diseño por toda España, pero falta cultura del diseño en las empresas y en las instituciones. Al final, es un trabajo en equipo, cuando trabajas con un buen cliente el resultado siempre es mejor. Justo ahora empezaré a colaborar en un más-
Hay muy buenos estudios de diseño por toda España, pero falta cultura del diseño en las empresas y en las instituciones There are very good design studios throughout Spain, but there is a lack of design culture in companies and institutions
19 ENTREVISTA I INTERVIEW
FOTOS: ÓSCAR ROMERO
ter que pretende justamente eso, formar a gestores, en este caso, relacionados con el patrimonio, para que sepan qué se puede conseguir con un buen diseño, cómo sacarle partido a esta herramienta.
Happening Estudio está en Sevilla, ¿cree que el lugar de procedencia se nota en la manera de diseñar?
Claro, en Andalucía estamos aún muy lejos, todavía no hay una buena formación (aunque ya hay algo) y no existe ningún organismo para el desarrollo del diseño. Hubo un intento con Surgenia pero acabó por la mala praxis.
¿Están trabajando en algún proyecto que nos pueda avanzar?
Sí, ahora mismo estamos llevando la dirección artística de la Bienal Española de Arquitectura y Urbanismo y acabamos de entregar el diseño del catálogo para una gran exposición de Luis Gordillo en la Sala Alcalá 31 en Madrid.
What led you to be a designer?
I liked design and art, I was about to enter Art History, but I ended up studying Advertising and PR because it was the closest thing to Design that I could study in Seville at that time (I tried to go to Barcelona to study Design , which did exist there, but I had some difficul-
ties getting around and I stayed in Seville). When I finished my studies, I didn't think twice and went to do an internship there, at S.C.P.F, an advertising agency.
When and why was Happening Estudio born? After passing through several advertising agencies and design studios, I ended up setting up a design and web studio with a friend, but due to the crisis she decided to go to work in the United Arab Emirates in 2013 and that is
when I am left alone and decide continue my path by setting up Happening Estudio.
Are you dedicated to brand identity, packaging, graphics, editorial design... Are you specialized in any area?
We are passionate about packaging because, although you have to abide by very defined regulations, a sales strategy and communication, reaching a design that solves all these factors in a balanced and efficient way is like solving a big problem. And if it is also well received by the public, the satisfaction is enormous.
Although you are open to all sectors, do you work more for a particular sector?
Yes, we carry out many exhibition projects. We design from the graphics of the exhibition, the assembly and tour to the catalogue.
Editorial design is very specific, but it's probably not in its prime, agree?
Well, we do a lot of books, especially about artists. This year, specifically, we have produced four books for artists and an architecture guide. I think that the publication is beginning to be valued again, it is a document that remains and that you can contemplate it calmly, get away from the screens for a while.
You have carried out projects for different exhibitions. What criteria are priorities when designing an exhibition? Do you work directly with the artist or with the curator?
It depends on the exhibition, it is a constant dialogue between the artist, the curator and the institution, although the important thing is always to reflect the project that the curator has raised with the artist.
In more didactic exhibitions, the curator is fundamental, he knows the subject in depth and that helps a lot. If there is understanding and flexibility, good projects can be achieved.
They have recently renewed the image of Inés Rosales cakes. What was the goal?
It's very curious, they invited us to a contest. They needed to change the packaging made of transparent film for an opaque one. As the olive oil is the preservative in the cakes, it was affected by the lighting in the supermarkets, quickly spoiling the product. The client didn't want to change anything, but the marketing department supported us and we ended up
20 ENTREVISTA I INTERVIEW
Ahora mismo estamos llevando la dirección artística de la Bienal Española de Arquitectura y Urbanismo
'
Right now we are leading the artistic direction of the Spanish Biennial of Architecture and Urbanism
FOTOS: ÓSCAR ROMERO
completely modernizing a product. Now there are people who do not remember what the previous packaging was like, which was over 30 years old... The client told me that if, a week after the new packaging was launched on the market, sales dropped, they would back down; Luckily it wasn't like that, quite the opposite.
Can you tell us about any other packaging designs you have done?
We have designed some wine labels for a limited edition and also the design of some vegetable snacks. We have also made another one for a new product that in the end has not been released to the market due to the circumstances of the moment.
In your opinion, what is the situation of design in our country?
There are very good design studios throughout Spain, but there is a lack of design culture in companies and institutions. In the end, it is a team effort, when you work with a good client the result is always better. Right now I will start collaborating on a master's degree that aims to do just that, to train managers, in this case, related to heritage, so that they know what can be achieved with a good design, how to take advantage of this tool.
Happening Estudio is in Seville, do you think that the place of origin shows in the way you design? Of course, in Andalusia we are still very far away, there is still no good training (although there is already something) and there is no
body for the development of the design, there was an attempt with SURGENIA but it ended due to malpractice.
Are you working on any project that can advance us?
Yes, right now we are managing the artistic direction of the Spanish Biennial of Architecture and Urbanism and we have just delivered the catalog design for a major exhibition by Luis Gordillo at Sala Alcalá 31 in Madrid.
21 ENTREVISTA I INTERVIEW
'
En una exposición, lo importante es reflejar el proyecto que haya planteado el comisario con el artista In an exhibition, the important thing is to reflect the project that the curator has proposed with the artist
FOTOS: ÓSCAR ROMERO
FOTOS: ÓSCAR ROMERO
MONTIBELLO. Hop es la nueva innovación de Montibello: una línea capilar que une la biociencia de las algas e ingredientes de alta cosmética para actuar sobre los 8 signos del bienestar capilar.
Little Buddha es una agencia partner de Montibello que ha desarrollado el naming y el packaging de Dénuée y de Éclat. Con esta gama, Little Buddha ha creado: un logo moderno, femenino y minimalista que recoge la baseline (join wellness); la volumetría orgánica de los tarritos que complementan la gama, y el diseño general, de corte editorial, muy propio del mundo de la cosmética.
MONTIBELLO. Hop is the new innovation from Montibello: a hair line that combines the bioscience of algae and high-end cosmetic ingredients to act on the 8 signs of hair well-being.
Little Buddha is a Montibello partner agency that has developed the naming and packaging for Dénuée and Éclat. With this range, Little Buddha has developed: a modern, feminine and minimalist logo that reflects the baseline (join wellness); the organic volumetry of the little jars that complement the range, and the general design, editorial style, very typical of the world of cosmetics.
LITTLE BUDDHA
LITTLE BUDDHA
COLACAO. ColaCao rediseña el packaging de su versión 0 % azúcares añadidos y acude a Little Buddha. Se decidió prescindir del 0 % numérico y con porcentaje, con el objetivo de huir de aquellos códigos gráficos asociados a la dieta y restricción de un producto sin azúcares añadidos. En su lugar, Little Buddha creó un key visual con la palabra CERO, donde jugaron con el elemento icónico de la taza, acompañada de los grumitos tan característicos de la marca, y de una explosión de sabor transmitida a través del cacao en polvo. Un diseño con un fuerte énfasis en el concepto de CERO: es el protagonista del pack, mediante un visual donde la taza, el producto y todo su sabor, no solo están involucrados en la propia palabra, sino que además lo dotan de mucha potencia y stand-out en lineal. El uso de una tipografía muy clara ayuda a la legibilidad.
COLACAO. ColaCao redesigns the packaging of its 0% added sugar version and goes to Little Buddha. It was decided to dispense with the numerical and percentage 0%, with the aim of avoiding those graphic codes associated with diet and restriction of a product without added sugars. Instead, Little Buddha created a key visual with the word "ZERO", where they played with the iconic element of the cup, accompanied by the brand's characteristic lumps, and an explosion of flavor transmitted through cocoa powder. .A design with a strong emphasis on the concept of "ZERO": it is the protagonist of the pack, through a visual where the cup, the product and all its flavor are not only involved in the word itself, but also give it a lot of power and stand-out in linear.
22 CREATIVIDAD I CREATIVITY
>BIENESTAR CAPILAR HAIR WELL-BEING >REDISEÑO DE UNA MARCA CONSOLIDADA REDESIGN OF A CONSOLIDATED BRAND MONTIBELLO Packaging Hop https://littlebuddhaagency.com
COLACAO Rediseño packaging 0 % Packaging redesign 0 % https://littlebuddhaagency.com
INÉS ROSALES. Happening Estudio ha realizado el rediseño de embalaje para las tortas de aceite Inés Rosales de sabores dulces (original, naranja y canela), sin azúcar y saladas. Aprovechando el rediseño del packaging —se iba a sustituir el film transparente por uno opaco—, les pareció pertinente recuperar el estilo del primer papel parafinado, una composición de letras y grafismo que modernizaron y acompañaron con la imagen de la torta, que debía verse al completo en su tamaño original. Realizaron un doble envase, en cada uno se mostraba media torta y uniendolos la torta completa. Respetaron el color principal, el azul, que junto al blanco nos transporta a las clásicas confiterías. Fotografías: Óscar Romero. Estilismo: Sara González, Ana Salas y Fernanda Oliveira.
INÉS ROSALES. Happening Estudio has redesigned the packaging for Inés Rosales oil cakes in sweet flavors (original, orange and cinnamon), sugar-free and salty. Taking advantage of the redesign of the packaging —the transparent film was going to be replaced by an opaque one—, it seemed pertinent to recover the style of the first waxed paper, a composition of letters and graphics that they modernized and accompanied with the image of the cake, which should be seen at the complete in its original size. They made a double package, each one showed half a cake and joining them the complete cake. They respected the main color, blue, which together with white transports us to the classic sweet shops.
HAPPENING ESTUDIO
EL POZO KING. Diseño de la identidad de minifuets, un snack ideal para «tomar las calles y compartir con amigos». El diseño para esta gama de mini fuet ensalza las diagonales en un gesto continuo, para dotar de significado a esa ascendente como muestra de optimismo, proyección y expresividad. Este significado se traslada la comunicación, así como a la maquetación del packaging en su totalidad. El resultado es limpio, contemporáneo y lleno de significado.
EL POZO KING. Minifuets identity design, an ideal snack to take to the streets and share with friends. The design for this range of mini fuet extols the diagonals in a continuous gesture, to give meaning to that ascendant as a sign of optimism, projection and expressiveness. This meaning is transferred to communication, as well as to the layout of the packaging in its entirety. The result is clean, contemporary and full of meaning.
>UN DULCE EMBLEMÁTICO AN EMBLEMATIC SWEET >EL MÁS JOVEN DE LA FAMILIA THE YOUNGEST IN THE FAMILY ESTUDIO MABA EL POZO KING Packaging https://estudiomaba.com TORTAS DE ACEITE INÉS ROSALES Packaging https://happeningestudio.es/ 23 CREATIVIDAD I CREATIVITY
SolucioneS para acceSorioS del packaging
SolutionS for luxury packaging acceSSorieS
UN TRENZADO DE INNOVACIÓN Y SOSTENIBILIDAD EN ASAS DE PACKAGING
En el dinámico mundo de la industria textil, donde la innovación y la sostenibilidad se entrelazan de manera crucial, emerge una propuesta excepcional de LIASA. Con una visión vanguardista y un compromiso inquebrantable con la protección del medio ambiente, esta compañía ha dado vida a una línea de productos que no solo cautivan estéticamente, sino que también marcan el camino hacia un futuro más verde y consciente.
Una joya en su corona es su gama de cordones de papel trenzado y cintas de papel, elementos de alta funcionalidad que se destacan como asas de packaging. El papel reciclado y reciclable, con su carácter biodegradable, es una respuesta a la creciente necesidad de reducir nuestra huella ambiental. Pero la distinción de estos productos no se detiene ahí. Ideales para garantizar un transporte seguro y sostenible, mantienen sus altas propiedades de resistencia, sujeción y versatilidad, además de aportar un enfoque visual ecológico al producto final, adaptándose a necesidades individuales con su gran variedad de diámetros y colores.
Un factor distintivo de sus productos es la certificación FSC (Forest Stewardship Council), un emblema de garantía que atestigua el origen responsable de la materia prima. Los bosques gestionados de manera sostenible son la fuente de este papel, subrayando el com-
promiso con la preservación de los recursos naturales y la biodiversidad.
Los detalles cuentan y en LIASA lo saben. Es por ello que ofrecen una alta variedad de acabados, como el navet en película, metálico o de plástico inyectado, que destacan por su funcionalidad para el cliente. Además, entre su gama de productos, ofrecen tiradores con beneficios únicos para diferentes necesidades de embalaje. Y para una personalización completa, disponen de una variada gama de colores, tamaños y formas en cada tipo de acabado.
Es en el universo del packaging donde estos productos alcanzan su apogeo. Las cajas de cartón y las bolsas de papel se transforman en declaraciones visuales y ecológicas con los cordones y cintas. Estos elementos no solo embellecen, sino que también narran una historia de compromiso con la Tierra y las generaciones venideras.
El compromiso de LIASA como fabricantes es estar a la vanguardia y siempre actualizar sus productos y ofertas para ofrecer productos de la mejor calidad, sostenibles y funcionales, brindando a los distribuidores y clientes soluciones innovadoras que unen la excelencia en el diseño con la responsabilidad hacia el medio ambiente.
www.laindustrialalgodonera.com
In the dynamic world of the textile industry, where innovation and sustainability are crucially intertwined, an exceptional proposal from LIASA emerges. With an avant-garde vision and an unwavering commitment to environmental protection, this company has given life to a line of products that not only captivate aesthetically, but also lead the way towards a greener and more conscious future.
A jewel in its crown is its range of braided paper cords and paper ribbons, highly functional elements that stand out as packaging handles. Recycled and recyclable paper, with its biodegradable nature, is a response to the growing need to reduce our environmental footprint. But the distinction of these products does not stop there. Ideal for ensuring safe and sustainable transport, they maintain their high properties of resistance, fastening and versatility, in addition to providing an ecological visual approach to the final product, adapting to individual needs with their wide variety of diameters and colors.
A distinctive factor of its products is the FSC (Forest Stewardship Council) certification, an emblem of guarantee that attests to the responsible origin of the raw materials. Sustainably managed forests are the source of this role, underlining the com -
mitment to the preservation of natural resources and biodiversity.
The details count and at LIASA they know it. That is why they offer a wide variety of finishes, such as film, metal or injected plastic navet, which stand out for their functionality for the customer. Additionally, among their range of products, they offer handles with unique benefits for different packaging needs. And for complete customization, they have a varied range of colors, sizes and shapes in each type of finish.
It is in the universe of packaging where these products reach their peak. Cardboard boxes and paper bags are transformed into visual and ecological statements with cords and ribbons. These elements not only beautify, but also tell a story of commitment to the Earth and future generations.
LIASA's commitment as manufacturers is to be at the forefront and always update their products and offers to offer products of the best quality, sustainable and functional, providing distributors and customers with innovative solutions that combine excellence in design with responsibility towards the environment.
BRAIDING OF
A
INNOVATION AND SUSTAINABILITY IN PACKAGING HANDLES
El vidrio para envases es el sector más grande de la industria del vidrio de la UE. Representa el 62 % de la producción total de vidrio de la UE (22.331 mil toneladas métricas en 2020), según datos de Glass Alliance Europe. En España, el sector de los envases de vidrio ha mantenido una tendencia positiva por el desarrollo del mercado interior en los últimos años.
Packaging glass is the largest sector of the EU glass industry. It represents 62% of total EU glass production (22,331 thousand metric tons in 2020), according to data from Glass Alliance Europe.
Spain,
Se prevé que el mercado europeo de envases de vidrio alcance los 23 300 millones de USD en 2026, registrando una CAGR del 3,21 % durante el período 2021-2026. Según las federaciones europeas de envases de vidrio (Feve), hay 162 plantas de fabricación distribuidas por toda Europa que emplean a unas 50.000 personas. Dos de cada cinco europeos eligen el vidrio porque lo perciben como más reciclable que otros materiales, lo que explica la alta tasa de reciclado del vidrio, casi del 80 %.
En España, según datos de un estudio de Hispack (Fira de Barcelona) realizado por marketAAD, hay 35 empresas fabricantes de vidrio, siendo el País Vasco líder en volumen de negocio. 12 de ellas están en Cataluña y 6 en Madrid, pero también hay grandes actores en Extremadura, Castilla-La Mancha o Castilla y León. El tejido sectorial es el más concentrado respecto a otros subsectores (papel, madera, metal, plástico), con un ToP 10, casi un tercio de las empresas que lo forman, englobando un 90 % de la cifra de negocio (1.701 millones de euros).
market in recent years.
El tamaño de las empresas fabricantes también es mayor que el de otros subsectores. Solo un 17 % tiene menos de 10 empleados, un 46 % supera los 50 empleados y muchas de ellas tienen más de 250 o 500 empleados. De hecho, siendo un sector con 35 empresas, todas ellas emplean a 4.965 trabajadores (un 4,3 % del conjunto del sector del packaging). En los últimos años, el sector de los envases de vidrio ha mantenido una tendencia positiva por el desarrollo del mercado interior a un ritmo mucho mayor que las exportaciones, que han ido decreciendo. En 2015 el sector vendía 3,7 millones de toneladas, mientras que en 2019 el sector superó los 3,9 millones de toneladas. Los principales fabricantes del sector que representan la práctica totalidad del mercado
fabrican diariamente cerca de 19 millones de botellas y tarros de vidrio (fuente: Anfevi, Asociación Nacional de Fabricantes de Envases de Vidrio, 2022).
El marco normativo, reciclaje e impacto medioambiental
Según Ecovidrio, 2022 «será recordado como el año en que España aceleró el paso hacia un modelo económico más circular y respetuoso con el entorno». En primer lugar, por la aprobación en abril de la Ley 7/2022 de residuos y suelos contaminados para una economía circular, que culminó la trasposición de la Directiva 2018/851 sobre los residuos y de la Directiva 2019/904 relativa a la reducción del impacto de determinados productos de plástico en el medioambiente.
El mandato recibido de Europa se completó en diciembre con la aprobación del Real Decreto de Envases y Residuos de envases. Esta normativa surge bajo el paraguas de la Ley de Residuos y concreta las obligaciones que deben
In
the glass packaging sector has maintained a positive trend due to the development of the domestic
Tendencia positiva del sector de envases de vidrio Positive trend in the glass packaging sector
26 NOTICIAS I NEWS
Anfevi.
WHEN GLASS IS A SENSORY EXPERIENCE. BY YOUR SIDE, SINCE 1994. EVAN HOME VETROELITE S.r.l Via 1° maggio, 4 - 31024 Ormelle Treviso - ITALY Ph. +39 0422 205711 info@vetroelite.com www.vetroelite.com
cumplir cada uno de los agentes de la cadena de reciclado. También plantea las metas de reciclado para la fracción de envases de vidrio, según un método de cálculo más exigente que el actual; e introduce como novedad objetivos de recogida separada para 2025, 2030 y 2035. Entre los múltiples avances regulatorios de 2022, a finales de año la Comisión Europea publicó la revisión de la Directiva sobre envases de 2018. El nuevo Reglamento propone importantes novedades, como la exigencia de que todos los envases sean reciclables en 2030, criterios de ecodiseño y objetivos de reutilización.
En España se reciclan hoy más de 7 de cada 10 envases de vidrio, según la última cifra oficial publicada por Eurostat. La nueva legislación establece objetivos de reciclado y recogida separada aún más ambiciosos —del 70 % para 2025, según un nuevo método de cálculo y de forma homogénea en todas las comunidades autónomas— y se compromete a superarlos para el conjunto del país. El nuevo marco exigirá un mayor esfuerzo a la industria que envasa sus productos en vidrio en la prevención de generación de residuos o la información a compartir con las autoridades competentes.
Al cierre de la memoria 2022 de Ecovidrio, quedan pendientes aspectos metodológicos para contar con un método de cálculo de tasa de reciclado y de recogida separada de envases de vidrio por comunidad autónoma. Desde Ecovidrio han ofrecido a la administración su colaboración para el diseño de un método de
cálculo riguroso, fiable y consensuado. Ecovidrio también señala la necesidad de que se implementen mecanismos de evaluación y seguimiento de la normativa, de las responsabilidades de todas las partes y del cumplimiento gradual de objetivos.
En general, las empresas del sector del vidrio se centran en la reducción del impacto ambiental: uso de agua, materias primas y energías en el proceso productivo; automatización del proceso de fabricación; tecnología de fusión; la reducción del peso de los envases hasta un 40 % manteniendo funcionalidad; inspección y control de calidad de los envases individualizado; trazabilidad especialmente de bocas y embalajes; y participación en la normalización de envases (Anfevi, 2022).
The European glass packaging market is projected to reach USD 23.3 billion by 2026, registering a CAGR of 3.21% during the period 20212026.
According to the European Glass Packaging Federations (Feve), there are 162 manufacturing
plants spread across Europe employing around 50,000 people.
Two in five Europeans choose glass because they perceive it to be more recyclable than other materials, which explains the high recycling rate of glass, almost 80%
In Spain, according to data from a study by Hispack (Fira de Barcelona) carried out by marketAAD, there are 35 glass manufacturing companies, with the Basque Country being the leader in business volume. 12 of them are in Catalonia and 6 in Madrid, but there are also big players in Extremadura, Castilla-La Mancha or Castilla y León. The sectorial fabric is the most concentrated of other subsectors (paper, wood, metal, plastic), with a ToP 10, almost a third of the companies that make it up, encompassing 90% of the turnover (1,701 million euros) .
The size of manufacturing companies is also larger than that of other subsectors. Only 17% have less than 10 employees, 46% have more than 50 employees and many of them have
28 NOTICIAS I NEWS
Anfevi.
Estudio Hispack.
more than 250 or 500 employees. In fact, being a sector with 35 companies, all of them employ 4,965 workers (4.3% of the entire packaging sector).
In recent years, the glass packaging sector has maintained a positive trend due to the development of the domestic market at a much greater rate than exports, which have been decreasing. In 2015 the sector sold 3.7 million tons, while in 2019 the sector exceeded 3.9 million tons. The main manufacturers in the sector, which represent practically the entire market, manufacture nearly 19 million glass bottles and jars daily (source: Anfevi, National Association of Glass Container Manufacturers, 2022).
The regulatory framework, recycling and environmental impact
According to Ecovidrio, 2022 "will be remembered as the year in which Spain accelerated the pace towards a more circular and environmentally friendly economic model." Firstly, due to the approval in April of Law 7/2022 on waste and contaminated soils for a circular economy, which completed the transposition of Directive 2018/851 on waste and Directive 2019/904 on the reduction of impact of certain plastic products on the environment.
The mandate received from Europe was completed in December with the approval of the Royal Decree on Packaging and Packaging Waste. This regulation arises under the umbrella of the Waste Law and specifies the obligations that each of the agents in the recycling chain must comply with. It also sets recycling goals for the fraction of glass containers, according to a more demanding calculation method than the current one; and introduces separate collection objectives as a novelty for 2025, 2030 and 2035.
Among the many regulatory advances in 2022, at the end of the year the European Commission published the review of the 2018 Packaging Directive. The new Regulation proposes important innovations, such as the requirement that all packaging be recyclable by 2030, eco-design criteria and reuse goals.
In Spain today more than 7 out of every 10 glass containers are recycled, according to the latest official figure published by Eurostat. The new legislation sets even more ambitious recycling and separate collection targets – 70%
Cerveza y vino
Anfevi, la Asociación Nacional de Fabricantes de Envases de Vidrio, presenta la actualización del dossier sobre Cerveza y Vidrio, en el que profesionales de distintas disciplinas analizan la evolución, sinergias y beneficios de esta relación.
Los puntos en común que hacen de esta alianza un combo ganador son numerosos. La cuestión más importante es el sabor. Según recientes estudios, el sabor de la cerveza cambia según la forma en la que se envase. Y parte de ello corresponde al proceso de descomposición de los metabolitos por los que está compuesta la cerveza (producidos por la levadura, el lúpulo y otros ingredientes que le dan sabor), situando al vidrio como la opción más favorable para mantener y potenciar su sabor original.
El vidrio también permite a las diferentes
by 2025, according to a new calculation method and in a homogeneous way in all the autonomous communities—and is committed to surpassing them for the country as a whole. The new framework will require greater effort from the industry that packages its products in glass in the prevention of waste generation or the information to share with the competent authorities.
At the close of Ecovidrio's 2022 report, methodological aspects remain pending to have a method for calculating the recycling rate and separate collection of glass containers by autonomous community. From Ecovidrio they have offered the administration their collaboration for the design of a rigorous, reliable and agreed
empresas cerveceras diferenciarse y ser percibidas como únicas, dándolas a conocer y destacando en el lineal, donde el envase de vidrio consigue el índice de atención y atracción más alto, según diversos estudios. La cerveza envasada en vidrio genera una activación emocional positiva con mayor impacto visual.
Beer and wine
Anfevi, the National Association of Glass Container Manufacturers, presents the update of the dossier on Beer and Glass, in which professionals from different disciplines analyze the evolution, synergies and benefits of this relationship.
The common points that make this alliance a winning combo are numerous. The most important issue is the taste. According to recent studies, the flavor of beer changes depending on the way it is packaged. And part of this corresponds to the decomposition process of the metabolites that beer is composed of (produced by yeast, hops and other ingredients that give it flavor), placing glass as the most favorable option to maintain and enhance its flavor. original.
Glass also allows different beer companies to differentiate themselves and be perceived as unique, making them known and standing out on the shelves, where glass packaging achieves the highest attention and attraction index, according to various studies. Beer packaged in glass generates positive emotional activation with greater visual impact.
calculation method. Ecovidrio also points out the need to implement mechanisms for evaluating and monitoring regulations, the responsibilities of all parties and the gradual fulfillment of objectives.
In general, companies in the glass sector focus on reducing environmental impact: use of water, raw materials and energy in the production process; automation of the manufacturing process; fusion technology; reducing the weight of packaging by up to 40% while maintaining functionality; inspection and quality control of individualized packaging; traceability especially of mouths and packaging; and participation in packaging standardization (Anfevi, 2022).
29 NOTICIAS I NEWS
El vidrio es uno de los materiales más antiguos y ahora cobra importancia como uno de los elementos decisivos para una transición sostenible. ¿Por qué?
Los primeros objetos de vidrio fabricados aparecieron en Egipto alrededor del año 2.000 a.C, pero no fue hasta el siglo XVIIII cuando surgió el primer tarro. El vidrio históricamente ha sido un material clave en la historia de la humanidad y en el desarrollo y evolución de sectores tan importantes como la arquitectura o la automoción. Y no debemos olvidarnos del papel que ha jugado en la batalla contra la pandemia global de la COVID-19, al servir para desarrollar los viales de las vacunas.
En la actualidad, cobra especial importancia en el sector de la energía, material clave tanto en la fabricación de los paneles fotovoltaicos como en las palas de los aerogeneradores; y también en el sector de la biomedicina, la electrónica, las telecomunicaciones y el sector aeroespacial, entre otros.
En cuanto al uso en el sector agroalimentario para el envasado de bebidas y alimentos,
los envases de vidrio son un magnífico ejemplo de economía circular: el vidrio es un material que, además de cumplir a la perfección su función como envase, también es 100 % reciclable infinitas veces, sin perder calidad ni cantidad en el proceso. Con el reciclaje de envases de vidrio avanzamos hacia un modelo de desarrollo más circular y se ha convertido en un elemento clave en la lucha contra el cambio climático y la descarbonización de nuestra economía.
El vidrio puede tener infinitas vidas si se recicla correctamente, pero ¿qué materiales no deben ser introducidos en el contenedor verde?
Nosotros solemos decir que todo aquello que lleva «tapa, tapita o tapón» va al contenedor verde: tarros, frascos, botellas y botellines. Así, otros elementos como bombillas, lámparas, vasos, copas, ventanas, espejos, cerámica o fluorescentes deben ser llevados a un Punto Limpio.
Los contenedores verdes son monomateriales y solo admiten envases de vidrio, por lo tanto, depositar cualquier otro material que no sea vidrio en ellos perjudica el proceso
de reciclaje. Pero afortunadamente, la sociedad española está muy concienciada con el reciclaje de vidrio, y los contenedores verdes tienen solo un 2 % de impropios (materiales que no deberían estar ahí), lo que nos permite garantizar un reciclaje de máxima calidad.
¿Cuál es la situación actual de España en reciclaje de vidrio? ¿Están los españoles concienciados con el reciclaje? En España, el reciclaje de envases de vidrio es un hábito extendido y consolidado entre la sociedad. Hoy en día, en España ya se reciclan 7 de cada 10 envases de vidrio y en 2022 hemos conseguido, por primera vez, superar el millón de toneladas recuperadas, de las cuales más del 90 % proceden del contenedor verde, el sistema más sostenible ambiental y económicamente.
Así, en nuestro país ya se reciclan cerca de 9 millones de envases al día y más de 6.000 envases por minuto. Es decir, cada español deposita, de media, 19,8 kg de envases de vidrio (el equivalente a unos 68 envases por persona) en los más de 245.000 iglús repartidos por todo el territorio.
30 NOTICIAS I NEWS
Laura Garcia Campo Directora técnica de Operaciones Technical Director of Operations Ecovidrio
¿Qué iniciativas llevan a cabo desde Ecovidrio para incrementar todavía más los niveles de reciclaje y de recogida selectiva de envases de vidrio? Son muchas las iniciativas que llevamos a cabo, a lo largo del año, para incrementar la recogida selectiva de envases de vidrio. Si hablamos en términos de movilización y concienciación, uno de nuestros principales ejes de actuación, solo el pasado año llevamos a cabo más de 400 campañas, de la mano de las administraciones públicas.
En Ecovidrio tenemos muy claro que el futuro del reciclaje pasa sin duda por la digitalización. Nuestro Plan de Transformación Digital usa técnicas de inteligencia artificial para el análisis de datos y la generación de escenarios predictivos. Estas capacidades tecnológicas nos permiten planificar las rutas de recogida de una forma óptima y eficiente, reforzar la infraestructura de contenedores en calle, ajustar la frecuencia de recogida o planificar campañas de movilización intensivas donde se necesite, entre otras acciones.
Además, sabemos que la hostelería de nuestro país, con la que llevamos trabajando codo con codo más de 15 años, es uno de sectores claves para para avanzar en la transición hacia una economía circular. Este año hemos puesto en marcha EcoVares, un plan elaborado por y para ellos, que nos permitirá lograr que en 2025 casi 8 de cada 10 establecimientos recicle envases de vidrio. Para ello, hemos comprometido más de 80 millones de euros destinados a realizar más de 300.000 visitas sobre el terreno; reforzar nuestra infraestructura de calle con 10.000 nuevos contenedores adaptados; otorgar más medios gratuitos; formación y campañas de sensibilización; y, por supuesto, digitalización y análisis de datos para llevar a cabo unos planes de acción más eficaces y eficientes.
Además de impulsar el reciclaje de vidrio, en Ecovidrio también se está acompañando a la industria productora en sus obligaciones en materia de pre -
vención y ecodiseño. ¿Cómo se está haciendo?
El nuevo marco normativo, sin duda, exige a la industria que envasa sus productos en vidrio un esfuerzo adicional en el ámbito de la prevención de generación de residuos; y el objetivo de Ecovidrio es ayudarlas a cumplir con sus obligaciones de gestión de sus residuos de envases de vidrio de la manera más económica, sostenible y eficiente.
Si bien es cierto que el ecodiseño y la prevención están ahora de plena actualidad, para Ecovidrio siempre ha sido una prioridad. Llevamos muchos años diseñando Planes Empresariales de Prevención trienales con los agentes de la cadena de reciclaje y la industria envasadora, en línea siempre con las directivas europeas relativas a los envases y residuos de envases.
Somos expertos en ecodiseño y sabemos que no hay recetas universales, sino que cada compañía tiene unas necesidades; por ello les ofrecemos un servicio de atención personalizada. Ofrecemos a las empresas un equipo de expertos en ecodiseño que visitan las plantas de envasado y les asesora en materia de impacto ambiental de sus envases.
Además, les damos otros servicios adicionales y les ayudamos en la declaración anual de las medidas de prevención, poniendo a su disposición una herramienta online para que puedan presentar las evidencias de las medidas implementadas de forma fácil y rápida.
¿Qué iniciativas se han puesto en marcha para impulsar el ecodiseño? ¿Qué logros se han conseguido?
Los últimos resultados del Plan Empresarial de Prevención 2020-2022 han obtenido excelentes resultados y ponen de manifiesto el compromiso de la industria envasadora con la prevención. En estos tres años se han puesto en marcha más de 1.300 medidas, casi un 13 % más que en el trienio anterior, con las que se han evitado más de 8.000 toneladas de residuos mediante las
acciones dirigidas a reducir el peso unitario de los envases y también se han evitado más de 1.400 toneladas de residuos gracias a la eliminación de algunos elementos en los envases.
Además, en colaboración con los diferentes sect ores, hemos desarrollado también guías específicas de ecodiseño en las que se ofrecen las mejores prácticas del mercado y el conocimiento técnico más avanzado, para que las empresas puedan reducir el impacto ambiental de todo el ciclo de vida de los envases y sus elementos asociados.
Desde 2022 ya hemos lanzado la Guía Ecodiseño del Vino, con más de 70 medidas adaptadas a las singularidades del sector vinícola; la Guía Ecodiseño para el Sector de la Perfumería y Cosmética, elaborada en colaboración con Stanpa, la Asociación Nacional de Perfumería y Cosmética, que recoge más de 50 medidas; acabamos de lanzar la Guía de Ecodiseño para las Bebidas Espirituosas y en los próximos meses lanzaremos la Guía de Ecodiseño para el sector de la cerveza. Sin duda, estas guías que acabamos de mencionar son ejemplos concretos y tangibles del compromiso de toda una industria.
¿Cuáles son las medidas de ecodiseño que más han implementado las empresas envasadoras?
Las principales medidas adoptadas por las empresas durante el último Plan Empresarial de Prevención han sido muy variadas y van desde aquellas destinadas a la reducción del peso de los envases de vidrio y de los elementos de agrupación empleados (cajas de madera y cartón), a otras centradas en la eliminación de algunos elementos de los envases, como etiquetas, collarines, cápsulas o separadores de cartón.
También se han llevado a cabo medidas destinadas a optimizar los formatos, dando prioridad a la producción de envases de mayor capacidad; por último, modificaciones de algunos materiales para favorecer la reciclabilidad de los envases.
31 NOTICIAS I NEWS
De cara al futuro, ¿cuáles son las claves para seguir impulsando el reciclaje de vidrio? ¿Cuáles son los objetivos para este 2023?
Tal y como señalábamos antes, el futuro del reciclaje de envases de vidrio en España pasa por el análisis de datos para la toma de decisiones estratégicas, por lo que el desarrollo del Plan Estratégico de Transformación Digital será uno de nuestros grandes ejes de trabajo en los próximos años.
Pero, sin duda, el futuro pasa también por la puesta en marcha de planes destinados a impulsar la circularidad en la hostelería; acciones y campañas de movilización y concienciación ciudadana; la implantación por parte de los ayuntamientos de ordenanzas municipales que contemplen la obligatoriedad de la separación en origen, así como el seguimiento y el cumplimiento de las mismas; y el trabajo conjunto con la industria envasadora para lograr nuestro objetivo: que se reciclen el 100 % de los residuos de envases de un solo uso que se pongan en el mercado.
Glass is one of the oldest materials and is now gaining importance as one of the decisive elements for a sustainable transition. Why? The first manufactured glass targets appeared in Egypt around 2,000 BC, but it was not until the 18th century that the first jar emerged. Glass has historically been a key material in the history of humanity and in the development and evolution of sectors as important as architecture or automotive. And we must not forget the role it has played in the battle against the global COVID-19 pandemic, by serving to develop vaccine vials.
Currently, it is of special importance in the energy sector, a key material both in the manufacture of photovoltaic panels and in the blades of wind turbines; and also in the biomedicine, electronics, telecommunications and aerospace sectors, among others.
Regarding use in the agri-food sector for packaging beverages and food, glass containers are a magnificent example of a circular economy: glass is a material that,
in addition to perfectly fulfilling its function as a container, is also 100% Recyclable infinite times, without losing quality or quantity in the process. With the recycling of glass containers we are moving towards a more circular development model and it has become a key element in the fight against climate change and the decarbonization of our economy.
Glass can have infinite lives if recycled correctly, but what materials should not be put in the green bin?
We usually say that everything that has a "lid, lid or stopper" goes into the green container: jars, jars, bottles and small bottles. Thus, other elements such as light bulbs, lamps, glasses, cups, windows, mirrors, ceramics or fluorescent lights must be taken to a Clean Point.
Green containers are monomaterial and only accept glass containers, therefore, depositing any other material other than glass in them harms the recycling process. But fortunately, Spanish society is very aware of glass recycling, and green containers have only 2% of inappropriate materials - materials that should not be there - which allows us to guarantee maximum quality recycling.
What is the current situation in Spain in glass recycling? Are Spanish people aware of recycling?
In Spain, recycling glass containers is a widespread and consolidated habit among society. Today, in Spain, 7 out of every 10 glass containers are already recycled and in 2022 we have managed, for the first time, to exceed one million tons recovered, of which more than 90% come from the green container, the most environmentally sustainable system. and economically.
Thus, in our country, nearly 9 million containers are already recycled per day and more than 6,000 containers per minute. That is, each Spaniard deposits, on average, 19.8 kg of glass containers (the equivalent of about 68 containers per person) in the more than 245,000 igloos spread throughout the territory.
What initiatives are Ecovidrio carrying out to further increase the levels of recycling and selective collection of glass containers?
There are many initiatives that we carry out throughout the year to increase the selective collection of glass containers. If we talk in terms of mobilization and awareness, one of our main lines of action, last year alone we carried out more than 400 campaigns, hand in hand with public administrations.
At Ecovidrio we are very clear that the future of recycling undoubtedly involves digitalization. Our Digital Transformation Plan uses artificial intelligence techniques for data analysis and the generation of predictive scenarios. These technological capabilities allow us to plan collection routes in an optimal and efficient way, reinforce street container infrastructure, adjust collection frequency or plan intensive mobilization campaigns where necessary, among other actions.
Furthermore, we know that the hospitality industry in our country, with which we have been working side by side for more than 15 years, is one of the key sectors to advance the transition towards a circular economy. This year we have launched EcoVares, a plan developed by and for them, which will allow us to ensure that by 2025 almost 8 out of 10 establishments recycle glass containers. To this end, we have committed more than 80 million euros to carry out more than 300,000 field visits; reinforce our street infrastructure with 10,000 new adapted containers; provide more free media; training and awareness campaigns; and, of course, digitization and data analysis to carry out more effective and efficient action plans.
In addition to promoting glass recycling, Ecovidrio is also supporting the manufacturing industry in its obligations regarding prevention and eco-design. How is it being done?
The new regulatory framework, without a doubt, requires the industry that packages its products in glass to make additional efforts in the area of preventing waste generation; and Ecovidrio's objective is to help
32 NOTICIAS I NEWS
them comply with their obligations to manage their glass packaging waste in the most economical, sustainable and efficient way. Although it is true that ecodesign and prevention are now very topical, for Ecovidrio it has always been a priority. We have been designing three-year Business Prevention Plans with agents in the recycling chain and the packaging industry for many years, always in line with European directives relating to packaging and packaging waste.
We are experts in ecodesign and we know that there are no universal recipes, but that each company has needs; That is why we offer you a personalized attention service. For this reason, we provide companies with a team of ecodesign experts who visit packaging plants and advise them on the environmental impact of their packaging. In addition, we offer them other additional services and help them with the annual declaration of prevention measures by providing them with an online tool so that they can present evidence of the measures implemented easily and quickly.
What initiatives have been launched to promote ecodesign? What achievements have been achieved?
The latest results of the 2020-2022 Prevention Business Plan have obtained excellent results and demonstrate the packaging industry's commitment to prevention. In these three years, more than 1,300 measures have been implemented, almost 13% more than in the previous three years, with which more than 8,000 tons of waste have been avoided through actions aimed at reducing the unit weight of packaging and More than 1,400 tons of waste have also been avoided thanks to the elimination of some elements in the packaging.
Furthermore, in collaboration with the different sectors, we have also developed specific ecodesign guides that offer the best market practices and the most advanced technical knowledge so that companies can reduce the environmental impact of the entire life cycle of packaging. and its associated elements.
Since 2022 we have already launched the Ecodesign Wine Guide with more than 70 measures adapted to the singularities of the wine sector; the Ecodesign Guide for the Perfumery and Cosmetics Sector: prepared in collaboration with Stanpa, the National Association of Perfumery and Cosmetics that includes more than 50 measures, we have just launched the Ecodesign Guide for Spiritual Drinks and in the coming months we will launch the Ecodesign guide for the beer sector. Without a doubt, these guides that we have just mentioned are concrete and tangible examples of the commitment of an entire industry.
What are the ecodesign measures that packaging companies have implemented the most?
The main measures adopted by companies during the last Business Prevention Plan have been very varied and range from those aimed at reducing the weight of glass containers and the grouping elements used (wooden and cardboard boxes); to others focused on the elimination of some elements of the packaging such as labels, collars, capsules or cardboard separators. Measures have also been carried out to optimize the formats, giving priority to the production of containers with greater capacity, and finally, modifications to some materials to promote the recyclability of the containers.
Looking to the future, what are the keys to continue promoting glass recycling? What are the objectives for 2023?
As we pointed out before, the future of glass container recycling in Spain depends on data analysis for strategic decision making, so the development of the Strategic Digital Transformation Plan will be one of our main areas of work in the future. next years.
ut, without a doubt, the future also involves the implementation of plans aimed at promoting circularity in the hospitality industry; citizen mobilization and awareness actions and campaigns; the implementation by city councils of municipal ordinances that con -
En Horeca, mejor en vidrio
Friends of Glass, la plataforma de consumidores a favor de la elección y el reciclado de envases de vidrio, pone el acento en el papel del vidrio, entre otros motivos, como pieza clave de la economía circular y de sus beneficios como material de envasado.
Según el estudio 'Preferencias del consumidor en Horeca' elaborado por Conecta3, el 80 % de las personas que consume bebidas en los bares, restaurantes y cafeterías de España prefiere la botella de vidrio. El 80 % también opina que es un envase atractivo desde el punto de vista estético y el 72 % cree que la imagen de un establecimiento mejora si le ofrecen su refresco en botella de vidrio.
In Horeca, better in glass
Friends of Glass, the consumer platform in favor of the choice and recycling of glass containers, emphasizes the role of glass, among other reasons, as a key piece of the circular economy and its benefits as a packaging material.
According to the study 'Consumer
Preferences in Horeca' prepared by Conecta3, 80% of people who consume drinks in bars, restaurants and cafes in Spain prefer glass bottles. 80% also think that it is an attractive container from an aesthetic point of view and 72% believe that the image of an establishment improves if they offer their soft drink in a glass bottle.
template the mandatory nature of separation at origin, as well as their monitoring and compliance; and working together with the packaging industry to achieve our goal: that 100% of the single-use packaging waste placed on the market is recycled.
33 NOTICIAS I NEWS
BENEFICIOS DEL USO Y RECICLAJE DEL VIDRIO PARA EL MEDIO AMBIENTE
Lograr que este material forme parte de las decisiones de compra entre los consumidores es, también, sinónimo de proteger nuestro entorno por múltiples razones. Una de ellas es que el impacto ecológico que ejerce durante su extracción resulta mínimo, ya que su propio reciclaje evita la necesidad de extraer muchas materias primas de la naturaleza. En España, la concienciación sobre estos beneficios ha dado como resultado que el 86 % de los españoles considere el vidrio como el material idóneo para el futuro y el cuidado del medio ambiente.
Además, los envases de vidrio también ayudan a proteger el planeta gracias al ahorro energético que ocasionan. Y esto es debido gracias a su caracterís -
Aitor Peña, Responsable de Comunicación de Anfevi (Asociación Nacional de Fabricantes de Envases de Vidrio)
Aitor Peña, Communication Manager of Anfevi (National Association of Manufacturersof Glass Containers)
La preservación del sabor, la salud y el medio ambiente son las tres premisas principales que han llevado a posicionar el vidrio como la mejor elección para el envasado de bebidas y alimentos. Además, su contribución a la protección del medio ambiente, gracias a sus cualidades innatas, y su rol en la economía circular lo han convertido en una opción clave para el desarrollo de un futuro sostenible.
El modelo de economía circular tiene por objetivo mantener siempre los mismos recursos dentro de un circuito cerrado, para así evitar la extracción de nuevas materias primas y el agotamiento de los recursos naturales. Y es que si hay un material que sea ejemplo de reciclaje, ese es el vidrio. Una vez utilizado, este puede volver a formar parte de un nuevo envase sin perder ninguna de sus propiedades originales, lo que le convierte de esta forma en un material único.
tica de material infinitamente reciclable, lo que le hace a su vez contar con infinitas vidas y, por consiguiente, usos. Así, cuanto más vidrio reciclado se utilice, menor será el consumo energético y las emisiones asociadas a su producción. De hecho, según los últimos resultados de recogida selectiva de envases de vidrio, el año pasado se logró ahorrar una cantidad equivalente a dos meses de consumo energético en todos los hospitales del país, gracias al reciclaje de vidrio en España.
The preservation of flavor, health and the environment are the three main premises that have led to positioning glass as the best choice for packaging beverages and food. Furthermore, its contribution to environmental protection, thanks to its innate qualities, and its role in the circular economy have made it a key option for the development of a sustainable future.
VIDRIO,
UN MATERIAL NATURAL
Y
FIABLE En España, según datos de Ecovidrio, se reciclan ya alrededor de 9 millones de envases de vidrio al día y más de 6.000 envases por minuto. Esto supone que cada habitante recicla un total de 19,9 kg de
The circular economy model aims to always maintain the same resources within a closed circuit, in order to avoid the extraction of new raw materials and the depletion of natural resources. And if there is a material that is an example of recycling, it is glass. Once used, it can become part of a new container without losing any of its original properties, making it a unique material.
51 TENDENCIAS I TRENDS
34 TENDENCIAS I TRENDS
Vidrio como apuesta segura para un futuro sostenible y circular Glass as a safe bet for a sustainable future and circular
vidrio y que se reciclan 68 envases por persona al año. Una cifra que a su vez refuerza la fuerte concienciación por parte de los ciudadanos hacia un futuro mejor, ya que el 84 % de los españoles asegura incorporar la rutina del reciclado de vidrio entre sus hábitos cotidianos.
Pero además, el vidrio no solo destaca por su impacto ambiental positivo, sino también por sus características particulares e innatas. Por un lado, se trata de un material higiénico, químicamente inerte y aséptico, que protege la calidad y seguridad de los alimentos y bebidas. Por su parte, su transparencia facilita la apreciación visual de los productos y su estabilidad lo hace resistente al calor. En definitiva, podríamos decir que el vidrio y la economía circular representan un tándem inseparable en la búsqueda de un futuro más sostenible. El vidrio reciclado y los envases de vidrio ofrecen beneficios ambientales significativos, ahorro energético y contribuyen a la conservación de los recursos naturales. Al elegir productos envasados en vidrio y reciclar los envases después de su uso, cada persona puede marcar la diferencia en la protección del medio ambiente y la construcción de una sociedad más sostenible.
BENEFITS OF THE USE AND RECYCLING OF GLASS FOR THE ENVIRONMENT
Making this material part of purchasing decisions among consumers is also synonymous with protecting our environment for multiple reasons. One of them is that the ecological impact it exerts during its extraction is minimal, since its own recycling avoids the need to extract many raw materials from
nature. And in Spain, awareness of these benefits has resulted in 86% of Spaniards considering glass as the ideal material for the future and care for the environment.
In addition, glass containers also help protect the planet thanks to the energy savings they cause. And this is due to its characteristic of being an infinitely recyclable material, which in turn makes it have infinite lives and, consequently, uses. Thus, the more recycled glass used, the lower the energy consumption and emissions associated with its production.
In fact, according to the latest results of selective collection of glass containers, last year an amount equivalent to two months of energy consumption was saved in all hospitals in the country, thanks to glass recycling in Spain.
GLASS, A NATURAL AND RELIABLE MATERIAL
In Spain, according to data from Ecovidrio, around 9 million glass containers are already recycled per day and more than 6,000 containers per minute. This means that each inhabitant recycles a total of 19.9 kg of glass and that 68 containers are recycled per person per year. A figure that in turn reinforces the strong awareness on the part of citizens towards a better future, since 84% of Spaniards claim to incorporate the glass recycling routine into their daily habits.
But in addition, glass not only stands out for its positive environmental impact, but also for its particular and innate characteristics. On the one hand, it is a hygienic, chemically inert and aseptic material, which protects the quality and safety of food and
beverages. For its part, its transparency facilitates the visual appreciation of the products and its stability makes it resistant to heat.
In short, we could say that glass and the circular economy represent an inseparable tandem in the search for a more sustainable future. Recycled glass and glass packaging offer significant environmental benefits, energy savings and contribute to the conservation of natural resources. By choosing products packaged in glass and recycling packaging after use, each person can make a difference in protecting the environment and building a more sustainable society.
35 TENDENCIAS I TRENDS
'
El vidrio y la economía circular representan un tándem inseparable en la búsqueda de un futuro más sostenible Glass and the circular economy represent an inseparable tandem in the search for a more sustainable future
'
Los envases de vidrio ayudan a proteger el planeta gracias al ahorro energético que ocasionan. Cuanto más vidrio reciclado se utilice, menor será el consumo energético Glass containers help protect the planet thanks to the energy savings they cause. The more recycled glass used, the lower the energy consumption
Tecnología, sostenibilidad y ética Technology, sustainability and ethics
El sector de la perfumería y cosmética en España cerró 2022 con una evolución del +11,3 % respecto al ejercicio anterior. El consumo per cápita en el sector ha alcanzado un nuevo techo, aproximándose a los 185 euros por persona y año, con lo que no solo se han superado las cifras de 2021, sino, muy significativamente, también los 170 euros alcanzados en 2019, según datos facilitados por Stanpa. Todas las categorías que conforman el sector han crecido durante este ejercicio, especialmente el perfume, con casi un +20 %; la cosmética de color (+29,4 %) y el cuidado de la piel (+9 %), que ya casi llega a 3.000 millones de euros en consumo.
En cuanto a los canales, han crecido a dos dígitos en la práctica totalidad de categorías: el selectivo ha aumentado un +18,2 %, gran consumo crece +13 % y la farmacia un +6,3 %. En el plano internacional, el sector ha alcanzado en 2022 los 6.515 millones de euros en exportaciones, manteniendo a España en el segundo puesto mundial de exportación de perfumes, solo por detrás de Francia.
Tendencias
Según el informe Tendencias Globales de Belleza y Cuidado Personal 2023 de Mintel, la 'medicalización' de la belleza está llevando a más personas a exigir pruebas tras las afirmaciones, creando valor a través de productos liderados por sus ingredientes e impulsando el mercado de ingredientes naturales sintéticos. Los consumidores buscan conveniencia y pruebas de que su dinero está siendo bien invertido.
En el futuro, las marcas de belleza seguirán invirtiendo en tecnología, ya sea para el desarrollo de ingredientes, dispositivos o nueva tecnología impulsada digitalmente. Los avances en biología liderarán la próxima generación de productos con eficacia comprobada. La industria cosmética está buscando ingredientes más 'verdes', conforme los consumidores exigen más productos sostenibles, y también tendrá en cuenta el cuidado de la salud "personalizable".
Otra tendencia que se destaca es que la belleza puede contribuir a un sentimiento de cuidado personal que incluya el bienestar en todas las etapas de la vida. Los consumidores quieren una definición más inclusiva de la belleza. Las empresas de belleza en todo el mundo se están enfocando en productos que no solo tienen un beneficio 'cosmético' y en su conexión con la
'belleza, sugiriendo que acercamientos más holísticos hacia la belleza, como cremas y sueros, no son suficiente para darle a los consumidores una piel bella. Finalmente, Mintel señala que las marcas deberían abrazar la disrupción para crear nuevas reglas de compromiso y construir comunidades, permitiendo la diversión, experimentación y proyectos DIY. La tecnología marcará el inicio de una nueva generación de experiencias, ya sea en tiendas o en el hogar. A medida que continúan apareciendo nuevos formatos, la tecnología permitirá la replicación de experiencias a través de canales con enfoques simples, desde RFID
Las marcas usarán tecnologías como la realidad aumentada para seguir generando experiencias 'phygital' Brands will use technologies such as augmented reality to continue generating 'phygital' experiences
36 TEMA CENTRAL I MAIN TOPIC
(identificación por radiofrecuencia) hasta avatares digitales y el metaverso. La realidad aumentada seguirá generando experiencias 'phygital' (física y digital). El desarrollo de realidad virtual (VR), en términos de tecnología, hardware y contenido, será 'emocionante' si se vuelve conveniente y lo suficientemente práctico para que los consumidores la utilicen todos los días. Las marcas pueden usar estas tecnologías estratégicamente para crear experiencias 'phygital' que eventualmente dominarán la forma en la que los consumidores descubren, compran y conectan con las marcas. En los próximos dos años, se espera ver la unión de la sostenibilidad y la ética; los consumidores exigirán ver acciones más grandes de empresas en temas como el cambio climático e insistirán que los impactos éticos se muestren de una forma clara y tangible. Además, expresarán su 'yo' más auténtico y buscarán romper las reglas tradicionales de lo que se considera 'bello'. Estas tendencias, aplicadas al packaging, llevan a envases más sostenibles y cada vez más personalizados gracias a las nuevas tecnologías.
The perfumery and cosmetics sector in Spain closed 2022 with an evolution of +11.3% compared to the previous year. Per capita consumption in the sector has reached a new ceiling, approaching 185 euros per person per year, which not only exceeds the 2021 figures, but very significantly, also exceeds the 170 euros reached in 2019.
All the categories that make up the sector have grown during this year, especially perfume, with almost +2 0%; also color cosmetics (+29.4%) and skin care (+9%), which already almost reaches 3,000 million euros in consumption.
As for the channels, they have grown by double digits in practically all categories: selective has increased by +18.2%, mass consumption has grown by +13% and pharmacy by +6.3%.
On an international level, the sector has reached 6,515 million euros in exports in 2022, keeping Spain in second place in the world for perfume exports, only behind France.
Trends
According to Mintel's Global Beauty and
Personal Care Trends 2023 report, the medicalization of beauty is leading more people to demand testing behind claims, creating value through products led by their ingredients and driving the market for synthetic natural ingredients. Consumers are looking for convenience and proof that their money is being well spent. Going forward, beauty brands will continue to invest in technology, whether it be the development of ingredients, devices or new digitally driven technology. Advances in biology will lead the next generation of products with proven efficacy. The cosmetics industry is looking for 'greener' ingredients as consumers demand more sustainable products, and will also take into account 'customisable' healthcare.
Another trend that stands out is that beauty can contribute to a feeling of self-care that includes well-being at all stages of life. Consumers want a more inclusive definition of beauty. Beauty companies around the world are focusing on sleep and blood circulation products and their connection to beauty, suggesting that more holistic approaches to beauty, such as creams and serums, are not enough to give consumers beautiful skin. Thirdly, Mintel notes that brands should embrace category disruption to create new rules of engagement and build communities, allowing for fun, experimentation and DIY
projects. Soon, technology will usher in the next generation of experiences, whether in stores or at home. As formats continue to emerge, technology will enable the replication of experiences across channels with simple approaches, from RFID (radio frequency identification) to digital avatars and the metaverse.
Augmented reality will continue to generate 'phygital' (physical and digital) experiences. The development of virtual reality (VR), in terms of technology, hardware and content, will be exciting if it becomes convenient and practical enough for consumers to use every day. Brands can use these technologies strategically to create 'phygital' experiences that will eventually dominate the way consumers discover, buy and connect with brands.
In the next two years, we hope to see the union of sustainability and ethics; Consumers will demand to see bigger actions from companies on issues like climate change and insist that ethical impacts be shown in a clear and tangible way. In addition, they will express their most authentic "self." The definition of "beauty" will become indefinite as consumers seek to break the rules. These trends, applied to packaging, lead to more sustainable and increasingly personalized packaging thanks to new technologies.
37 TEMA CENTRAL I MAIN TOPIC
packaging cosmético
En este artículo, exploraremos las tendencias más recientes y las innovaciones destacadas en el packaging cosmético sostenible e innovador. Desde el uso de materiales eco-friendly hasta la reducción de envases. Analizaremos cómo las marcas están abrazando el desafío de ofrecer productos atractivos, experimentales y funcionales, al tiempo que minimizan su impacto en el medio ambiente. Acompáñanos en este recorrido por las últimas tendencias en packaging cosmético y descubre cómo esta industria está liderando el camino hacia un futuro más innovador marcado por la sostenibilidad.
A medida que la conciencia ambiental crece y se fortalece, tanto los fabricantes como los consumidores reconocen la importancia de adoptar prácticas sostenibles en el sector cosmético. El packaging, además de ser un medio para proteger y presentar los productos, se ha convertido en una oportunidad para marcar una diferencia significativa en la huella ambiental de la industria. Además, el packaging no solo debe ser funcional, sostenible y atractivo visualmente, sino que también debe evocar emociones, contar historias y reflejar los valores de la marca. Desde el momento en que el consumidor se encuentra con el envase, hasta el momento en que lo abre y utiliza el producto, cada interacción cuenta para construir una experiencia única.
A continuación, conoceremos cuáles son las tendencias de packaging que están liderando en el sector de la cosmética:
Reutilización: una de las tendencias destacadas en el packaging cosmético es la reutilización. Las marcas están utilizando materiales y diseños que prolongan la vida útil de los envases, ofreciendo nuevas funciones y aportando un valor diferencial a sus productos. Esta práctica reduce los residuos y promueve la economía circular. Además, se están implementando sistemas de refill, permitiendo a los consumidores rellenar sus envases en tiendas especializadas, evitando así la necesidad de adquirir nuevos envases en cada compra.
Smart Packaging: otra tendencia en auge es el Smart Packaging o packaging inteligente. Los envases inteligentes permiten la interacción entre los consumidores y las marcas a través de códigos QR u otras tecnologías similares. Proporcionan información valiosa sobre los productos, como las instrucciones de uso, fecha de vencimiento y reseñas de otros usuarios. Esta interacción mejora la experiencia del consumidor y fortalece el vínculo con la marca al brindar información útil. La Realidad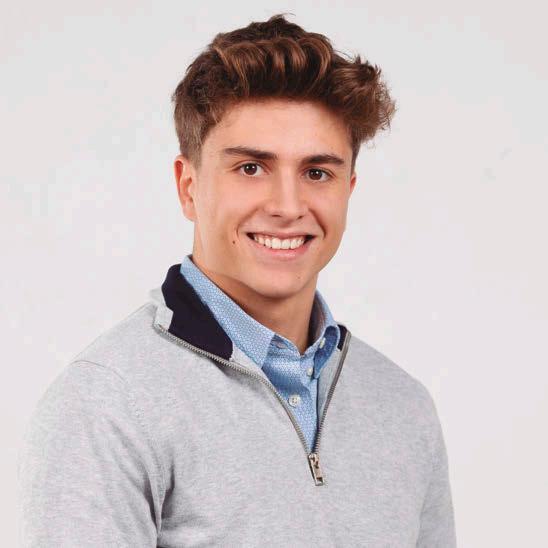 Aumentada (AR) es otra herramienta poderosa en el Smart Packaging. A través de dispositivos móviles, los consumidores pueden experimentar la fusión del mundo real con elementos virtuales, lo que les permite acceder a contenido adicional y estrategias de storytelling. La AR permite desarrollar un universo de marca y establecer conexiones emocionales más allá del producto físico, ofreciendo a los consumidores experiencias enriquecedoras.
Ecodiseño: en términos de diseño, el minimalismo y los envases vintage están en tendencia. El minimalismo se caracteriza por líneas limpias, colores suaves y un enfoque en la simplicidad, transmitiendo elegancia y sofisticación, además de ofrecer un envase más sostenible debido a la reducción de tintas, materiales y tamaño. Por otro lado, los envases vintage generan nostalgia y crean vínculos emocionales con la marca al evocar épocas pasadas. Estos estilos de diseño distintivos atraen la atención del consumidor y crean una identidad visual única para la marca. El concepto de rightsizing también está marcando las últimas innovaciones en materia de ecodiseño. Se trata de ajustar el tamaño y el diseño del envase al producto, lo que reduce la cantidad de materiales utilizados y optimiza el almacenamiento y la cadena de suministro.
E-commerce: la digitalización de los canales de consumo es una práctica cada vez más común. En el comercio electrónico, el packaging juega un papel fundamental, ya que es el único elemento de branding que tiene contacto directo con el consumidor. Por lo tanto, el envase debe transmitir la visión y los valores de la marca, además de ofrecer una experiencia de unboxing única a través del diseño y de elementos sensoriales que genere el efecto "wow".
Monodosis: en cuanto al formato de venta, las monodosis están ganando popularidad en el sector cosmético. Estos envases individuales contienen una cantidad adecuada para un solo uso, lo que promueve la higiene y la seguridad del producto. Sin embargo, es importante considerar el compromiso con el medio ambiente al utilizar plásticos de un solo uso, buscando alternativas más sostenibles.
En conclusión, el packaging cosmético está experimentando una transformación significativa hacia la sostenibilidad, la interacción con el
38 TEMA CENTRAL I MAIN TOPIC
Tendencias e innovaciones en
Álex González, Data Analyst and Service Developer Packaging Cluster
Trends and innovations in cosmetic packaging
consumidor y la diferenciación de marca. Las tendencias mencionadas, como la reutilización, el packaging inteligente, la Realidad Aumentada, el diseño distintivo, el rightsizing, la digitalización y las monodosis, están dando forma a la industria y ofreciendo a los consumidores productos más sostenibles y experiencias enriquecedoras. Estas innovaciones demuestran que en el packaging cosmético no solo se trata de contener los productos, sino de crear conexiones emocionales y transmitir valores a través de soluciones creativas y responsables.
In this article, we will explore the latest trends and notable innovations in sustainable and innovative cosmetic packaging. From the use of ecofriendly materials to the reduction of packaging. We will analyze how brands are embracing the challenge of offering attractive, experiential and functional products, while minimizing their impact on the environment. Join us on this journey through the latest trends in cosmetic packaging and discover how this industry is leading the way towards a more innovative future marked by sustainability.
As environmental awareness grows and strengthens, both manufacturers and consumers recognize the importance of adopting sustainable practices in the cosmetic sector. Packaging, in addition to being a means to protect and present products, has become an opportunity to make a significant difference in the industry's environmental footprint. Furthermore, packaging must not only be functional, sustainable and visually attractive, but it must also evoke emotions, tell stories and reflect the brand's values. From the moment the consumer encounters the packaging, until the moment they open it and use the product, each interaction counts to build a unique experience.
Next, we will find out which packaging trends are leading in the cosmetics sector:
Reuse: One of the notable trends in cosmetic packaging is reuse. Brands are using materials and designs that extend the useful life of packaging, offering new functions and providing differential value to their products. This practice reduces waste and promotes the circular economy. In addition, Refill systems are being implemented, allowing consumers to refill their containers in specialized stores, thus avoiding the need to purchase new containers with each purchase.
Smart Packaging: Another growing trend is Smart Packaging or intelligent packaging. Smart packaging allows interaction between consumers and brands through QR codes or other similar technologies. They provide valuable information about the products, such as instructions for use, expiration date, and reviews from other users. This interaction improves the consumer experience and strengthens the bond with the
brand by providing useful information. Augmented Reality (AR) is another powerful tool in Smart Packaging. Through mobile devices, consumers can experience the fusion of the real world with virtual elements, allowing them to access additional content and storytelling strategies. AR allows us to develop a brand universe and establish emotional connections beyond the physical product, offering consumers enriching experiences.
Ecodesign: In terms of design, minimalism and vintage packaging are on trend. Minimalism is characterized by clean lines, soft colors and a focus on simplicity, conveying elegance and sophistication, as well as offering more sustainable packaging due to the reduction of inks, materials and size. On the other hand, vintage packaging generates nostalgia and creates emotional ties with the brand by evoking past eras. These distinctive design styles attract consumer attention and create a unique visual identity for the brand. The concept of rightsizing is also marking the latest innovations in ecodesign. It involves matching the size and design of the packaging to the product, reducing the amount of materials used and optimizing storage and the supply chain.
E-commerce: The digitalization of consumer channels is an increasingly common practice. In electronic commerce, packaging plays a fundamental role, since it is the only branding element that has direct contact with the consumer. Therefore, the packaging must convey the vision and values of the brand, in addition to offering a unique unboxing experience through design and sensory elements that generate the "WOW" effect.
Single doses: Regarding the sales format, single doses are gaining popularity in the cosmetic sector. These individual containers contain an adequate amount for single use, which promotes hygiene and product safety. However, it is important to consider the commitment to the environment when using single-use plastics, looking for more sustainable alternatives. In conclusion, cosmetic packaging is undergoing a significant transformation towards sustainability, consumer interaction and brand differentiation.
The aforementioned trends, such as reuse, smart packaging, Augmented Reality, distinctive design, rightsizing, digitalization and single doses, are shaping the industry and offering consumers more sustainable products and enriching experiences. These innovations demonstrate that cosmetic packaging is not only about containing products, but about creating emotional connections and transmitting values through creative and responsible solutions.
39 TEMA CENTRAL I MAIN TOPIC
Álex González, Data Analyst and Service Developer Packaging Cluster
Envases de cosmética y perfumería, hacia una
Los residuos generados por los envases siguen aumentando a escala mundial y son perjudiciales para nuestra salud, nuestra vida, nuestras economías y el planeta, si no se gestionan adecuadamente. Tanto desde la sociedad como desde las Administraciones Públicas, y dentro de las propias empresas, se insta a tomar medidas cada vez más ambiciosas para abordar esta cuestión mejorando los usos y los procesos para mantener el máximo tiempo posible en circulación los materiales y envases existentes y así llegar a la ansiada economía circular. Desde el sector de la cosmética y perfumería, como sector envasador, somos plenamente conscientes del reto al que nos enfrentamos desde hace algunos años y que está tomando más fuerza y velocidad en el periodo actual.
Todos usamos cosméticos y productos de cuidado personal cada día para ayudarnos a mantenernos limpios, tener la piel y los dientes sanos, y lucir y oler bien. Los cosméticos y productos de cuidado personal contribuyen a nuestra calidad de vida y bienestar general, lo que incluye aumentar la autoestima y la interacción social. Desde desodorantes, fragancias, maquillaje y champús hasta jabones, protectores solares y pastas dentales, juegan un papel esencial en cada una de las etapas de nuestras vidas. Y el envase que los contiene ejerce una labor clave para que estos productos lleguen al consumidor en las mejores condiciones posibles. A este respecto, los beneficios del envase de los productos del sector cosmético se podrían resumir en los siguientes puntos:
• Mantiene los productos seguros y utilizables por más tiempo, evitando la contaminación microbiológica, y alejados de la humedad, de la luz y del aire, los cuales pueden decolorar o secar el producto.
• Facilita en muchas ocasiones la aplicación y dosificación adecuada, por ejemplo, en forma de espray o con cepillos aplicadores.
• Asegura que los productos cosméticos y de cuidado personal sean de alta calidad, ya que estos están en contacto con nuestro cuerpo y, por tanto, es crucial la seguridad de los mismos.
• Garantiza la integridad del envase durante el transporte y su uso
para que no se rompa, derrame y genere daños a los usuarios.
• Incluye una importante y extensa información obligatoria sobre el producto para su correcto uso por el consumidor, por ejemplo: qué es el producto, la lista de ingredientes, cuánto dura el producto y las precauciones particulares necesarias cuando se usa, entre otras.
• Permite diferenciar el producto por el color, forma, imágenes, material y diseño de su envase, para ayudar a las empresas a promocionar un producto que facilita al consumidor su elección en el momento de compra.
Por supuesto, como industria, compartimos los objetivos de avanzar hacia envases más sostenibles ya que estamos alineados con la sociedad y vemos clara la necesidad de abordar el cambio de modelo. Si bien es cierto que es necesario que este abordaje sea siempre manteniendo los criterios anteriores que permitan que los productos cumplan con sus funciones clave, de lo contrario, no tendría sentido.
Reglamento europeo
Es sabido que la industria cosmética y de cuidado personal y del envasado está en una rápida evolución y supone un gran peso económico y muchos puestos de trabajo, por lo tanto, es imprescindible llevar a cabo evaluaciones de impacto y efectuar un seguimiento diligente de las normativas de aplicación de forma periódica en los Estados miembros. El actual borrador de Reglamento europeo de envases y residuos de envases supone un gran reto para el sector, pero también una gran oportunidad para todos los objetivos anteriormente mencionados. Entre las medidas propuestas más importantes que pueden afectar al sector cabe destacar las siguientes:
• Libre circulación: el objetivo del Reglamento debería ser armonizar la materia a nivel europeo para facilitar la libre circulación de mercancías, que ya es efectivo con el Reglamento (CE) n 1223/2009, de 30 de noviembre de 2009, sobre los productos cosméticos, e impedir la fragmentación del mercado por la existencia de particulares
economía circular
40 TEMA CENTRAL I MAIN TOPIC
Lucía
Jiménez, responsable de sostenibilidad y normalización de Stanpa
Cosmetic and perfumery packaging, towards a circular economy
requisitos nacionales en materia de etiquetado o restricción de sustancias, entre otras.
• Minimización de envases: el objetivo de reducción en los materiales en el envasado (límites de peso, volumen, espesor y espacio vacío) puede derivar en la estandarización de los envases, provocando una pérdida en la identidad de marca y, en última instancia, la confusión al consumidor. Esto puede suponer una pérdida de competitividad para el sector, así como un obstáculo en la innovación. Además, la simplificación de los envases facilita su falsificación, un verdadero lastre para el sector, habiendo estudios que sitúan a España como el segundo país europeo con más venta de falsificaciones de productos cosméticos.
• Etiquetado de los envases: debido a la creciente solicitud de información ambiental en el etiquetado y en coherencia con el apartado anterior de minimización del envase, desde el sector se ha solicitado de las autoridades la necesidad de valorar la opción de la digitalización del etiquetado. Esto es crucial en envases de pequeño tamaño tan propios del sector para evitar un uso innecesario de materiales de envase. Por otro lado, sería necesaria la máxima armonización de la regulación aplicable para evitar poner barreras al mercado interior de la Unión Europea, así como garantizar unos plazos de implementación adecuados que permitan adaptarse a los diferentes Estados miembros.
• Obligaciones frente al embalaje excesivo: el envase que presenta el producto cosmético permite preservar la seguridad, garantizar la
calidad, y mantener la vida útil del mismo, por lo que no debe considerarse como un espacio vacío. De igual modo, debido a la diversidad de formatos del sector y sus necesidades de diferenciación, es inviable estandarizar unas medidas que restarían una vez más la competitividad de las empresas.
• Restricciones del uso de ciertos formatos de envase: en este caso afectaría exclusivamente a las "amenities" de hoteles con formatos inferiores a 50 ml o 100 gr. De manera general, el sector apuesta por formatos de mayor tamaño y con múltiples usos, pero debe tenerse en cuenta que en algunos productos no sería posible, como pastas de dientes o jabón en pastilla.
• Envases reciclables: en los criterios de diseño para el reciclaje se debe considerar el reciclaje de los envases de pequeño tamaño (menores de 50 mm en dos dimensiones), frecuentes en nuestro sector. Estos envases son completamente reciclables pero, debido a la configuración actual de las plantas de tratamiento en Europa, no tiene lugar su reciclado efectivo. Por lo tanto, no es un problema del envase en sí sino de la infraestructura y procedimientos de reciclaje actualmente existentes, que deberían adaptarse a todos los tamaños de envases comercializados.
• Recarga y reutilización: desde el sector se apuesta por diferentes tipos de recarga, incluida el "refill at home", que es bien aceptada por los consumidores y que permite, en algunos tipos de productos cosméticos de alto riesgo de contaminación, mantener la seguridad del mismo. Así mismo la operatividad de los puntos de distribución y la complejidad logística y económica (mantenimiento de máquinas, productos, personal, espacio de almacenamiento de productos) no hace viable en todos los casos una recarga en tienda.
• Contenido mínimo en material plástico reciclado: los objetivos relacionados con la introducción de este material plástico reciclado debe ser un promedio de todos los envases de plástico comercializados por un operador económico durante un año para asegurar el cumplimento de los objetivos sin riesgos en la cadena de suministro posconsumo. Este mercado es un gran desafío para el sector sobre todo en envases sensibles al contacto. Además, es importante garantizar que todos los sectores tengan igualdad en el acceso al material plástico reciclado de alta calidad.
Lucía Jiménez, head of sustainability and standardization at Stanpa
41 TEMA CENTRAL I MAIN TOPIC
Envases de cosmética y perfumería, hacia una economía circular
Desde la Asociación Nacional de Perfumería y Cosmética (Stanpa), realizamos múltiples servicios a nuestros asociados para favorecer esta transición hacia una economía circular, a través de un continuo asesoramiento técnico y legal en la resolución de consultas, la elaboración de notas informativas o la celebración de webinars formativos, así como mediante la elaboración de guías de ecodiseño, y la participación y promoción de iniciativas europeas e internacionales para reducir la huella ambiental del sector cosmético (Commit for Our Planet y EcobeautyScore Consortium). Asímismo, desde Stanpa impulsamos proyectos específicos en packaging como "EcosmartPack
4.0" que, junto a Feeling Innovation by Stanpa, desarrolla la transición desde el concepto de envase tradicional de un solo uso hacia uno de envase reutilizable e inteligente que, además, permitirá la trazabilidad durante sus múltiples ciclos de vida.
Packaging waste continues to increase globally and is harmful to our health, our lives, our economies and the planet if not managed properly. Both from society and from Public Administrations, and within companies themselves, it is urged to take increasingly ambitious measures to address this issue by improving uses and processes to keep existing materials and packaging in circulation for as long as possible and thus reaching the long-awaited circular economy. From the cosmetics and perfumery sector, as a packaging sector, we are fully aware of the challenge that we have been facing for some years and that is gaining more strength and speed in the current period.
We all use cosmetics and personal care products every day to help us stay clean, have healthy skin and teeth, and look and smell good. Cosmetics and personal care products contribute to our quality of life and overall well-being, including increasing self-esteem and social interaction. From deodorants, fragrances, makeup and shampoos to soaps, sunscreens and toothpastes, they play an essential role in every stage of our lives. And the packaging that contains them plays a key role in ensuring that these products reach the consumer in the best possible conditions. In this regard, the benefits of packaging products in the cosmetic sector could be summarized in the following points:
• Keeps products safe and usable for longer, avoiding microbiological contamination, and away from humidity, light and air, which can discolor or dry out the product.
• It often facilitates application and proper dosage, for example, in spray form or with applicator brushes.
• Ensures that cosmetic and personal care products are of high quality since they are in contact with our body and, therefore, their safety is crucial.
• It guarantees the integrity of the packaging during transportation and use so that it does not break, spill and cause harm to users.
• Includes important and extensive mandatory information about the product for its correct use by the consumer, for example: what the product is, the list of ingredients, how long the product lasts and the particular precautions necessary when using it, among others.
• It allows the product to be differentiated by the color, shape, images, material and design of its packaging, to help companies promote a product that makes it easier for the consumer to make their choice at the time of purchase.
Of course, as an industry, we share the objectives of moving towards more sustainable packaging since we are aligned with society and we clearly see the need to address the change of model. Although it is true that it is necessary that this approach always maintains the previous criteria that allow the products to fulfill their key functions, otherwise it would not make sense.
European regulation
It is known that the cosmetics, personal care and packaging industry is rapidly evolving and represents a great economic burden and many jobs, therefore, it is essential to carry out impact assessments and diligently monitor regulations. of application periodically in the Member States. The current draft European Regulation on packaging
42 TEMA CENTRAL I MAIN TOPIC
Cosmetic and perfumery packaging, towards a circular economy
and packaging waste represents a great challenge for the sector, but also a great opportunity for all the aforementioned objectives. Among the most important proposed measures that may affect the sector, the following stand out:
• Free movement: the objective of the Regulation should be to harmonize the matter at European level to facilitate the free movement of goods, which is already effective with Regulation (EC) No 1223/2009, of November 30, 2009, on cosmetic products. , and prevent market fragmentation due to the existence of particular national requirements regarding labeling or restriction of substances, among others.
• Minimization of packaging: the objective of reducing materials in packaging (limits of weight, volume, thickness and empty space) can lead to the standardization of packaging, causing a loss in brand identity and, ultimately, consumer confusion. This can mean a loss of competitiveness for the sector, as well as an obstacle to innovation. Furthermore, the simplification of packaging makes it easier to counterfeit, a real burden for the sector, with studies placing Spain as the second European country with the most sales of counterfeit cosmetic products.
• Labeling of containers: due to the growing request for environmental information in labeling and in coherence with the previous section on packaging minimization, the sector has requested from the authorities the need to evaluate the option of digitizing labeling. This is crucial in small-sized packaging so typical of the sector to avoid unnecessary use of packaging materials. On the other hand, maximum harmonization of the applicable regulation would be necessary to avoid creating barriers to the internal market of the European Union, as well as to guarantee adequate implementation deadlines that allow adaptation to the different Member States.
• Obligations regarding excessive packaging: the packaging that the cosmetic product presents allows to preserve safety, guarantee quality, and maintain its useful life, so it should not be considered as empty space. Likewise, due to the diversity of formats in the sector and its differentiation needs, it is unfeasible to standardize measures that would once again reduce the competitiveness of companies.
• Restrictions on the use of certain packaging formats: in this case it would exclusively affect the "amenities" of hotels with formats less than 50 ml or 100 gr. In general, the sector is committed to larger
formats with multiple uses, but it must be taken into account that for some products it would not be possible, such as toothpaste or bar soap
• Recyclable containers: the design criteria for recycling must consider the recycling of small containers (less than 50 mm in two dimensions), which are common in our sector. These containers are completely recyclable but due to the current configuration of treatment plants in Europe, effective recycling does not take place. Therefore, it is not a problem of the packaging itself but of the currently existing recycling infrastructure and procedures, which should adapt to all container sizes marketed.
• Refilling and reuse: The sector is committed to different types of refilling, including "refill at home", which is well accepted by consumers and which allows, in some types of cosmetic products with a high risk of contamination, to maintain safety. of the same. Likewise, the operation of the distribution points and the logistical and economic complexity (maintenance of machines, products, personnel, product storage space) do not make in-store refilling viable in all cases.
• Minimum content in recycled plastic material: The objectives related to the introduction of this recycled plastic material must be an average of all plastic containers marketed by an economic operator during one year to ensure compliance with the objectives without risks in the supply chain. post-consumer supply. This market is a great challenge for the sector, especially in contact-sensitive packaging. Additionally, it is important to ensure that all sectors have equal access to high-quality recycled plastic material.
At the National Association of Perfumery and Cosmetics (Stanpa) we provide multiple services to our associates to promote this transition towards a circular economy, through continuous technical and legal advice in resolving queries, preparing informative notes or holding meetings. training webinars, as well as through the development of eco-design guides, and the participation and promotion of European and international initiatives to reduce the environmental footprint of the cosmetic sector (Commit for Our Planet and EcobeautyScore Consortium). Likewise, at Stanpa we promote specific packaging projects such as "EcosmartPack 4.0" which, together with Feeling Innovation by Stanpa, develops the transition from the concept of traditional single-use packaging to one of reusable and intelligent packaging that, in addition, will allow the traceability during its multiple life cycles.
43 TEMA CENTRAL I MAIN TOPIC
Los mercados españoles
y cuidado personal abrazan un futuro sostenible
Winfried Muehling, Marketing & Communications Director, Pro Carton
Una encuesta realizada por Global Web Index reveló que un 64 % dominante de los encuestados busca activamente productos con envases reciclables. Ya no se conforman solo con envases visualmente atractivos, sino que ahora defienden como nunca los aspectos medioambientales de los envases. A medida que los consumidores cambian de marcha, el mercado de envases sostenibles en España corre para mantenerse al día con la tendencia reciente. Un estudio de investigación que realizamos con 1008 consumidores en España reveló que el 85 % de los consumidores consideran los envases fabricados a partir de recursos renovables como una de las 3 características principales del envase. Un sorprendente 90 % de los consumidores prefirió los envases fabricados con cartón reciclable a los fabricados con plástico. Los consumidores también están dispuestos a asumir las consecuencias. El 58 % de los consumidores en España cambió de marca en los últimos 12 meses solo por el packaging. El packaging juega un papel clave como impulso de ventas y para fidelizar al cliente.
La resistencia a los envases convencionales ha alentado a los fabricantes a invertir en soluciones de embalaje ecológicas, es decir, cartón, para fomentar el crecimiento en este mercado. La creciente preocupación medioambiental ha provocado que las regulaciones gubernamentales y varios actores clave del mercado opten por envases sostenibles, lo que ha provocado un estancamiento en el crecimiento de los mercados de envases plásticos para cosméticos en Europa.
En España se han puesto en marcha varias iniciativas para eliminar los envases de plástico rígido. Por ejemplo, en noviembre de 2022, Huhtamaki, un destacado fabricante de soluciones de embalaje sostenibles, amplió sus instalaciones de fabricación de embalajes de papel existentes en Nules, España. Esta última inversión subraya la creciente demanda de envases a base de papel renovables y reciclables como sustitutos de los plásticos rígidos.
Combatir el desperdicio
Uno de los mayores desafíos de sostenibilidad que enfrenta la
industria de la belleza es el desperdicio: un asombroso 95 % de todos los envases de cosméticos se desechan después de un solo uso, según informó el Consejo Británico de Belleza en 2022. Si bien los envases bonitos en este sector son cruciales para las ventas, la demanda y el valor del producto, a menudo los cosméticos terminan con más envases que producto, generando un exceso de desperdicio a un costo costoso. Un ejemplo de esto es el uso de materiales plásticos multicapa para crear una apariencia premium. Los principales actores de la industria, como Procter & Gamble y Unilever, están causando sensación en el campo de los envases reciclables para cosméticos y cuidado personal, lo que sugiere que se trata de un área de innovación e inversión de rápido crecimiento. El cartón ha ganado un importante impulso a la hora de abordar este problema debido a su composición de recursos renovables y su naturaleza compostable y fácilmente reciclable. Las fibras de los envases de cartón se pueden reciclar más de 25 veces con poca o ninguna pérdida de integridad. Esto ha permitido que la industria del cartón sea vista como una industria en continua evolución, totalmente circular y que mejora continuamente su huella de carbono.
Envases premiados
Un envase de cartón para cosméticos llamativo e innovador, que no solo ganó el premio europeo a la excelencia del cartón en la categoría de sostenibilidad el año pasado, sino que también demuestra perfectamente el potencial del diseño sostenible, es el packaging de champú y acondicionador Herbal Essences. El convertidor de cartón Van Genechten Packaging se asoció con el fabricante de cartón Metsa Board para demostrar cómo los envases multipack sin plástico pueden ser funcionales y atractivos. También es importante que, en su nivel más básico, el embalaje conserve la calidad del producto, lo que significa que se envía de forma segura para evitar roturas o caducidad en el camino. Otro producto destacado en los estantes fue el set de regalo Rituals Summer of Joy, cuidadosamente empaquetado para contener 13 delicias para aumentar la emoción durante quince días de deleite. Esta solución de embalaje que fomenta el "tiempo para mí" diario
de cosmética
44 TEMA CENTRAL I MAIN TOPIC
Winfried Muehling, Marketing & Communications Director, Pro Carton
fue desarrollada por el convertidor de cartón Van Genechten Packaging en asociación con Stora Enso y Metsa Board, y obtuvo un premio de platino en los European Carton Excellence Awards en 2022. La versatilidad del diseño garantiza la protección del producto durante el tránsito. y la tapa de cierre separada anima a los consumidores a reutilizar el embalaje.
Debido a la naturaleza flexible y versátil del cartón, también se pueden utilizar técnicas de impresión diferentes y llamativas para ayudar a atraer a los consumidores, como diseños tridimensionales y estampados, que proporcionan una sensación y textura únicas al sustrato. Entre algunos de los otros procesos de impresión que se pueden utilizar para envases de cartón, una tecnología emergente es la impresión digital, que permite una impresión personalizada, particularmente útil para saludos personales y de temporada en envases de productos, por ejemplo, para calendarios de adviento de belleza.
Premios Pro Carton 2023
Los premios Pro Carton de este año se celebrarán en Sevilla, España y una empresa española líder competirá por el premio de
embalaje más prestigioso de Europa, el 'Premio al cartón del año' del European Carton Excellence Award (ECEA). Una de las candidatas a la lista de este año es la del Grupo Alzamora de España, que ganó un Premio de Oro el año pasado por su Eco Wine Pack. Este año ha participado en los Premios ECEA con su marca GERnétic, una solución de embalaje elegante y hábilmente elaborada para el cuidado personal que se asemeja a un lujoso joyero.
Ingeniosamente diseñado a partir de una sola pieza de cartón de fibra virgen de Stora Enso, el embalaje crea una caja casi esférica para una apariencia innegablemente espectacular. El proyecto GERnétic del Grupo Alzamora es uno de los 18 preseleccionados y los ganadores se anunciarán el 21 de septiembre en la Gala de los Premios Pro Carton en Sevilla.
La innovación del cartón se puede ver en los minoristas de belleza locales que se exhiben en los pasillos de cosméticos, es decir, en el arte, el diseño y la funcionalidad del material de cartón renovable y totalmente reciclable. El viaje comienza con la compra, continúa con el regalo y culmina con la experiencia satisfactoria de desembalar y usar los productos.
Spanish cosmetic and personal care markets embrace a sustainable future
45 TEMA CENTRAL I MAIN TOPIC
Pro Carton.
A survey conducted by Global Web Index revealed that a dominant 64% of respondents are actively seeking products that sport recyclable packaging. No longer satisfied with just visually appealing packaging, they're now championing the environmentally conscious aspects of packaging like never before. As consumers shift gears, the sustainable packaging market in Spain is racing to keep up with the recent trend. A research study we made with 1008 consumers in Spain revealed, that 85% of consumers consider packaging made from renewable resources as one of the top 3 packaging features. An eye-opening 90% of consumers preferred packaging made from recyclable cartonboard over packaging made from plastics.
Consumers are also ready to take the consequences. 58% of consumers in Spain switched brands in the past 12 months only because of packaging. Packaging plays a key role as a sales impulse and to create customer loyalty.
The resistance to conventional packaging has encouraged manufacturers to invest in eco-conscious packaging solutions, i.e., cartonboard, to foster growth within this market. Surging environmental concern has triggered governmental regulations and several key market players to shift towards sustainable packaging, leading to the stagnation in growth of plastic cosmetic packaging markets in Europe.
Several initiatives have been implemented in Spain to phase out rigid plastic packaging. For example, in November 2022, Huhtamaki, a prominent manufacturer of sustainable packaging solutions, expanded its existing paper-based packaging manufacturing facility in Nules, Spain. This latest investment underscores the rising demand for renewable and recyclable paper-based packaging as a substitute for rigid plastics.
Fight against waste
One of the biggest sustainability challenges facing the beauty industry is waste, with a staggering 95% of all cosmetic packaging being discarded after single-use, as reported by the British Beauty Council in 2022. Whilst beautiful packaging in this sector is crucial to the sales demand and product value, often cosmetics end up with more packaging than product, creating excess waste at a costly expense. An instance of this is the use of multi-layered plastic materials to create a premium appearance. Leading industry players, such as Procter & Gamble and Unilever, are making waves in the recyclable cosmetic and personal care packaging field, suggesting this is a fast-growing area of innovation and investment. Cartonboard has gained significant traction in
addressing this issue due to its composition of renewable resources and its compostable, easily recyclable nature. Fibres from cartonboard packaging can be recycled more than 25 times with little to no loss of integrity. This has enabled the cartonboard industry to be seen as one that's continually evolving, fully circular and continuously improving its carbon footprint.
Awarded packaging
One eye-catching and innovative piece of cartonboard cosmetic packaging, which not only won a European Carton Excellence Award in the sustainability category last year, but also perfectly demonstrates the potential of sustainable design, is the Herbal Essences Shampoo Conditioner bundle. Carton converter Van Genechten Packaging teamed up with cartonboard manufacturer Metsa Board to demonstrate how plastic-free multipack packaging can be both functional and attractive.
Los mercados españoles de cosmética y cuidado personal abrazan un futuro sostenible
46 TEMA CENTRAL I MAIN TOPIC
Pro Carton.
Spanish cosmetic and personal care markets embrace a sustainable future
It is also important that at its most base level, the packaging preserves product quality, meaning it is shipped safely and securely to avoid breakage or expiration on route. Another onshelf standout was the Rituals Summer of Joy giftset, intricately packaged to hold 13 treats to ramp up excitement over a fortnight of delight. This packaging solution encouraging daily "me-time" was developed by carton converter Van Genechten Packaging in partnership with Stora Enso and Metsa Board, earning themselves a platinum award at the European Carton Excellence Awards in 2022. The design's versatility ensures product protection during transit, and the separate closing lid encourages consumers to reuse the packaging.
Due to cartonboard's flexible and versatile nature, different and eye-catching printing techniques can also be used to help entice consumers, such as three-dimensional designs and embossing, which provides a unique feel and texture to the substrate. Amongst some of the other print processes which can be used for cartonboard packaging, one emerging technology is digital printing, which allows for customised printing, particularly useful for seasonal and personal greetings on product packaging, e.g., for beauty advent calendars.
Pro Carton Awards
This year's Pro Carton Awards is set to be held in Seville, Spain, with a leading Spanish company competing for Europe's most prestigious packaging award, the European Carton Excellence Award's (ECEA) 'Carton of the Year Award'. One entry on this year's shortlist is from Spain's Alzamora Group, which won a Gold Award last year for its Eco Wine Pack. This year it has entered the ECEA Awards with its brand GERnétic, a skilfully crafted and elegant packaging solution for personal care that resembles a luxurious jewellery box.
Ingeniously fashioned from a single piece of Stora Enso's virgin fibre cartonboard, the packaging creates an almost spherical case for an undeniable spectacular appearance. Alzamora Group's GERnétic entry is one of 18 shortlisted and winners are set to be announced on 21 September at the Pro Carton Awards Gala in Seville. Cartonboard innovation can be seen at local beauty retailers on display in the cosmetic aisles, that being in the artwork, design, and functionality of renewable and fully recyclable cartonboard material. The journey begins with buying, continues with gifting, and culminates with the satisfying experience of unboxing and using the products.
47 TEMA CENTRAL I MAIN TOPIC
Pro Carton.
Sostenibilidad y digitalización como drivers de innovación en envases cosméticos
Concha Bosch Navarro, Unidad de Tecnologías
El diseño del envase, su ecodiseño y cómo a través de él se puede interaccionar con el consumidor supone un reto para las empresas del sector cosmético que ven cómo, a través del envase, pueden atraer la atención del consumidor, diferenciarse e influir sobre la decisión de compra final.
El consumidor cada vez es más exigente. La concienciación medioambiental y los nuevos modelos de consumo hacen pivotar la innovación en el sector de envases cosméticos hacia dos líneas que, si bien son distintas, pueden converger para retroalimentarse ofreciendo soluciones disruptivas y de gran valor añadido: la sostenibilidad y la digitalización.
La sostenibilidad en el envase cosmético se refiere a la adopción de prácticas y estrategias que minimizan el impacto ambiental de los envases utilizados para productos cosméticos. El objetivo principal es reducir la generación de residuos, promover el uso responsable de los recursos naturales y fomentar la reutilización, el reciclaje y la utilización de materiales más sostenibles.
La digitalización en envases, por su parte, hace referencia a la incorporación de tecnologías digitales y soluciones inteligentes en el diseño, fabricación y uso de los envases de productos cosméticos. Esta tendencia busca combinar la funcionalidad tradicional del envase con la capacidad de interactuar con el consumidor y proporcionar información adicional o experiencias únicas a través de la tecnología.
Las oportunidades que se derivan del binomio sostenibilidad-digitalización para generar soluciones diferenciadoras y altamente innovadoras son ilimitadas. A continuación, se exponen algunas de ellas:
• Mejora de la comunicación y de la experiencia de compra Las empresas del sector cosmético están innovando hacia nuevas tecnologías digitales que fomenten esta interacción con el consumidor, y a su vez, puedan aportar beneficios tales como la lucha contra la falsificación lo cual preocupa seriamente al sector.
La incorporación al envase de etiquetas inteligentes basadas en códigos QR o tecnología NFC son cada vez más comunes en el sector cosmético y permiten a los consumidores acceder a información detallada del producto, ingredientes, instrucciones de uso o información de impacto medioambiental relacionada con el producto o el envase de interés para el consumidor. Esta información puede ser actualizada por el proveedor de manera dinámica, estableciendo un medio de comunicación directo con el consumidor. Asímismo, proporcionan un sistema de identificación único, con productos más resistentes a la clonación y, por tanto, contribuyendo a la lucha contra la falsificación. Empresas como Faca Packaging están trabajando para sacarles el máximo
potencial posible a este tipo de envases conectados. Adicionalmente, algunas marcas cosméticas optan por incorporar realidad aumentada o realidad virtual en sus envases, lo que les permite ofrecer al consumidor experiencias interactivas, como podría ser probar de manera virtual diferentes tonos de maquillaje o visualizar cómo quedaría un producto en su piel antes de adquirirlo.
• Análisis y recopilación de datos
La información que puede adquirirse a través de las etiquetas NFC ya mencionadas, o por otros medios digitales, son de gran valor para poder implementar modelos basados en IA que permitan predecir comportamientos, tendencias o necesidades específicas del mercado o del consumidor. En línea con esto, existen metodologías altamente disruptivas en las que se combinan tecnologías digitales con herramientas de neurociencia que permiten acceder a información de valor adicional difícilmente accesible por tecnologías convencionales. En este sentido, por ejemplo, Ainia ha estado trabajando en el Proyecto EyeTrackPack, en el cual se llevan a cabo medidas biométricas observacionales mediante tecnología eye-tracking. Esta tecnología permite estudiar la atención real, no consciente, que prestan los consumidores ante los productos, envases y etiquetas para una mejor predicción de su comportamiento. Así pues, a través de esta tecnología puede predecirse, entre otros, el impacto que claims de sostenibilidad pueden tener en la percepción del consumidor, maximizando el efecto que estos claims tienen sobre la decisión de compra final.
• Ecodiseño de envases
El sector del packaging está viviendo un periodo de cambios importantes marcados por la legislación (ej. Real Decreto 1055/2022, de 27 de diciembre, de envases y residuos de envase), la cual está empujando a las empresas a analizar en detalle los elementos integrantes de los envases que ponen en el mercado, así como los materiales que los componen.
Por requisitos de producto, o por demanda del consumidor, el sector cosmético tradicionalmente ha combinado en un mismo envases elementos diferentes (ej. dosificadores, cierres, aplicadores, etc.) que no son compatibles en los procesos de reciclaje. Esto se debe a que los elementos se fabrican con materiales diferentes, que van desde vidrio o metal a derivados de madera o plásticos de diferente naturaleza. Además, incluso cuando un envase aparentemente puede estar compuesto de un único material esto no siempre es así. Es especialmente cierto en el caso de los plásticos, donde se distinguen desde poliolefinas a PET o poliamidas, y a los que recientemente se han incorporado otras alternativas como pueden ser los plásticos biodegradables o compostables. Estos
48 TEMA CENTRAL I MAIN TOPIC
Dra.
de Envase en Ainia
Sustainability and digitalization as drivers of innovation in cosmetic packaging
materiales no tienen las mismas propiedades físico-químicas y, por tanto, afectan mucho a la calidad del reciclado en caso de no poder clasificarse y separarse adecuadamente.
Son varias las herramientas digitales que han visto la luz en los últimos años con el fin de guiar a los fabricantes de envases y usuarios hacia soluciones de envase que sean más fácilmente reciclables o, incluso biodegradables. Algunos ejemplos incluyen la herramienta Recyclass, impulsada por la asociación europea Plastics Recyclers Europe con el fin de que cualquiera pueda evaluar la reciclabilidad de los envases de plástico, o la herramienta PackCD elaborada por Ecoembes con el apoyo de diferentes centros tecnológicos entre los que está Ainia. Se trata de una herramienta que ayuda a las empresas a predecir y modificar el impacto ambiental de sus envases antes de fabricarlos. Su objetivo es evaluar la sostenibilidad y ofrecer recomendaciones de mejora a las empresas, de forma que sean aplicables en la primera fase de diseño y fabricación, que es la que determina el 80 % del impacto ambiental de un envase.
Este tipo de herramientas pretenden potenciar un diseño sostenible y circular, convirtiéndose en aliados muy potentes para las empresas a la hora de dirigir sus estrategias de sostenibilidad.
• Reutilización de envases
El sector cosmético es pionero en envases reutilizables, bien sea a través del uso de refills, mediante la introducción en el mercado de estaciones de recarga o con el establecimiento de sistemas de circuito cerrado. En este último caso, especialmente, la digitalización es la clave para que este tipo de soluciones enfocadas a alcanzar el objetivo de residuo cero puedan llegar a ser una realidad.
Las herramientas digitales son el medio para poder garantizar el proceso de trazabilidad completa de un envase. Esto puede ayudar a tener identificados los envases en todo momento, saber dónde se han distribuido, el número de ciclos a los que se han sometido, el estado en que se encuentran y poder determinar, a tiempo real, si un envase reutilizable continúa siendo seguro o debe someterse a un proceso de reciclado. Y es que, tal y como indica la legislación, los envases reutilizables deben ser reciclables al final de vida.
El camino que queda por recorrer para poder disponer de sistemas garantistas que permitan una implementación a escala de envases reutilizables es todavía largo. En ese sentido, las empresas apoyadas por centros tecnológicos están trabajando en las diferentes áreas donde la innovación es fundamental. Esto incluye el ecodiseño del envase y su trazabilidad, los procesos de higienización y la gestión de los residuos.
La digitalización y la sostenibilidad son, por tanto, unos de los drivers más importantes que rigen la innovación en el sector del envase cosmético.
Por separado, tanto la innovación hacia la mejora de la sostenibilidad como de la inclusión de tecnologías digitales tienen el potencial de mejorar la experiencia de uso, así como el de incidir sobre la percepción que el consumidor tiene de un producto cosmético. Ahora bien, la integración de ambos conceptos, sostenibilidad-digitalización, son palancas complementarias capaces de impulsar al sector del envase cosmético hacia un nivel superior con incidencia positiva sin precedentes en el mercado.
The design of the packaging, its eco-design and how through it you can interact with the consumer represents a challenge for companies in the cosmetic sector that see how, through the packaging, they can attract the consumer's attention, differentiate themselves and influence the decision. final purchase.
The consumer is becoming more demanding. Environmental awareness and new consumption models pivot innovation in the cosmetic packaging sector towards 2 lines that, although different, can converge to feed each other, offering disruptive solutions with great added value: sustainability and digitalization.
Sustainability in cosmetic packaging refers to the adoption of practices and strategies that minimize the environmental impact of packaging used for cosmetic products. The main objective is to reduce the generation of waste, promote the responsible use of natural resources and encourage reuse, recycling and the use of more sustainable materials.
Digitalization in packaging, for its part, refers to the incorporation of digital technologies and intelligent solutions in the design, manufacturing and use of packaging for cosmetic products. This trend seeks to combine the traditional functionality of packaging with the ability to interact with the consumer and provide additional information or unique experiences through technology.
The opportunities derived from the "sustainability-digitalization" binomial to generate differentiating and highly innovative solutions are unlimited. Below are some of them:
• Improved communication and purchasing experience
Companies in the cosmetic sector are innovating towards new digital technologies that encourage this interaction with the consumer, and in turn, can provide benefits such as the fight against counterfeiting, which is of serious concern to the sector.
The incorporation of smart labels based on QR codes or NFC technology on packaging are increasingly common in the cosmetic sector and allow consumers to access detailed product information, ingredients, instructions for use or environmental impact information related to the product or the packaging of interest to the consumer. This information can be updated
49 TEMA CENTRAL I MAIN TOPIC
Dra. Concha Bosch Navarro, Packaging Technologies Unit at Ainia
Sostenibilidad y digitalización como drivers de innovación en envases cosméticos
Sustainability and digitalization as drivers of innovation in cosmetic packaging
by the provider dynamically, establishing a direct means of communication with the consumer. Likewise, they provide a unique identification system, providing products that are more resistant to cloning and, therefore, contributing to the fight against counterfeiting. Companies like Faca Packaging are working to get the maximum possible potential from this type of connected packaging. Additionally, some cosmetic brands choose to incorporate augmented reality or virtual reality in their packaging, which allows them to offer consumers interactive experiences, such as virtually trying on different shades of makeup or visualizing how a product would look on their skin before purchasing it.
• Data analysis and collection
The information that can be acquired through the aforementioned NFC tags or through other digital means is of great value to be able to implement AI-based models that allow predicting specific behaviors, trends or needs of the market or consumer. In line with this, there are highly disruptive methodologies in which digital technologies are combined with neuroscience tools that allow access to information of additional value that is difficult to access by conventional technologies. In this sense, for example, AINIA has been working on the EyeTrackPack Project in which observational biometric measurements are carried out using eye-tracking technology. This technology allows us to study the real, non-conscious attention that consumers pay to products, packaging and labels for a better prediction of their behavior. Thus, through this technology, it is possible to predict, among others, the impact that sustainability claims may have on consumer perception, maximizing the effect that these claims have on the final purchase decision.
• Eco-design of packaging
The packaging sector is experiencing a period of important changes marked by legislation (e.g. Royal Decree 1055/2022, of December 27, on packaging and packaging waste), which is pushing companies to analyze the elements in detail. components of the packaging they put on the market, as well as the materials that make them up. Due to product requirements, or consumer demand, the cosmetic sector has traditionally combined different elements in the same packaging (e.g. dispensers, closures, applicators, etc.) that are not compatible in recycling processes. This is because the elements are manufactured with different materials ranging from glass or metal, to wood derivatives or plastics of a different nature. Furthermore, even when a container may apparently be composed of a single material this is not always the case. This is especially true in the case of plastics, where they range from polyolefins, PET or polyamides, and to which other alternatives have recently been incorporated such as biodegradable or compostable plastics. These materials do not have the same physical-chemical properties and, therefore, greatly affect the quality of recycling if they cannot be classified and separated properly.
There are several digital tools that have seen the light of day in recent years in order to guide packaging manufacturers and users towards packaging solutions that are more easily recyclable or even biodegradable. Some examples include the Recyclass tool, promoted by the European association Plastics Recyclers Europe so that anyone can evaluate the recyclability of plastic packaging, or the PackCD tool developed by ECOEMBES with the support of different technology centers, including AINIA.
. It is a tool that helps companies predict and modify the environmental impact of their packaging before manufacturing it. Its objective is to evaluate sustainability and offer improvement recommendations to companies, so that they are applicable in the first phase of design and manufacturing, which is what determines 80% of the environmental impact of a container.
These types of tools aim to promote sustainable and circular design, becoming very powerful allies for companies when directing their sustainability strategies.
• Reuse of packaging
The cosmetic sector is a pioneer in the introduction of reusable packaging into the market, either through the use of refills, through the introduction of refilling stations into the market or through the establishment of closed-loop systems. In the latter case, especially, digitalization is the key so that these types of solutions focused on achieving the goal of zero waste can become a reality.
Digital tools are the means to guarantee the complete traceability process of a container. This can help to have the containers identified at all times, know where they have been distributed, the number of cycles to which they have been subjected, the state in which they are found and be able to determine in real time if a reusable container continues to be safe or must undergo a recycling process. And, as the legislation indicates, reusable containers must be recyclable at the end of life.
The path that remains to be followed to be able to have guarantee systems that allow a large-scale implementation of reusable packaging is still long. In this sense, companies supported by technology centers are working in different areas where innovation is fundamental. This includes the eco-design of the packaging and its traceability, sanitation processes and waste management.
Digitalization and sustainability are, therefore, one of the most important drivers that govern innovation in the cosmetic packaging sector. Separately, both innovation towards improving sustainability and the inclusion of digital technologies have the potential to improve the user experience as well as influence the consumer's perception of a cosmetic product. Now, the integration of both concepts, sustainabilitydigitalization, are complementary levers capable of propelling the cosmetic packaging sector towards a higher level with unprecedented positive impact on the market.
50 TEMA CENTRAL I MAIN TOPIC
MENOS ES MÁS: NUEVO ECOREL® PURE
La nueva estrella entre nuestros materiales de recubrimiento sostenibles con base de papel se presenta en cinco atractivos gofrados y 41 colores. El papel soporte está fabricado con más de un 50% de fibras recicladas. Ecorel® Pure es reciclable gracias la ausencia de látex. Pida hoy mismo sus muestras gratuitas.
winter- company.com Ecorel® Pure Morocco EPM63033
Son expertos en embalaje industrial, trincaje y logística. ¿Qué servicios ofrecen?
En TM2 ofrecemos servicios de almacenaje, embalajes a medida, cargas especiales, transporte, trincajes en camión o contenedor marítimo, acarreo de contenedor a terminal, etc., intentamos ser el mejor aliado para completar toda la cadena logística de nuestros clientes.
Somos proveedores oficiales de empresas de automoción, por lo que también estamos muy enfocados a ese sector ofreciendo servicios de: consolidación de piezas, embalajes unitarios para distribución a centros de recambio, manipulación y preparación de pedidos, contenedores interfábricas, inspección y reparación de piezas, logística inversa, etc.
Estamos situados dentro del Puerto de Barcelona, lo que nos permite tener una posición estratégica, principalmente para nuestros clientes exportadores. Operamos tanto a nivel nacional como internacional, además tenemos una empresa propia en México dedicada también a la fabricación de embalaje industrial.
Nos gusta que la confianza entre empresa y cliente (tanto interno como externo), esté presente en todas nuestras operaciones.
Nuestro eslogan "No toques madera, confía en nosotros", es el reflejo de nuestra filosofía, siempre decimos que no necesitamos que la suerte nos acompañe, estamos muy seguros de qué es lo que hacemos y cómo, somos un equipo de profesionales involucrados con nuestro trabajo, proactivos y con muchas ganas de mejorar, aprender y emprender.
Beatriz Jiménez Marketing Manager TM2
¿En qué consiste el "quick packaging®"? El sistema Quick Packaging nace de la inquietud de nuestro equipo por emprender y tras un proyecto de innovación en el cual se creó y patentó un sistema de cajas auto montables, que ofrecen un sinfín de ventajas frente a otros sistemas de embalaje, puesto que pueden montarse en menos de un minuto y sin necesidad de ningún tipo de herramientas.
En la actualidad, es uno de los embalajes plegables con mayores ventajas del mercado puesto que, la innovación de este sistema reside en todas las ventajas que ofrece a nuestros clientes: facilidad, optimización de espacio, reducción de tiempo, de costes, etc. Además, están fabricadas en madera contrachapada, por lo que permite su exportación sin necesidad de certificado NIMF15 facilitando así tramites con aduanas.
Esta misma inquietud de emprendimiento, nos ha llevado hace poco a homologar este sistema de cajas como embalajes para mercancías peligrosas.
¿Para qué sectores trabajan?
Trabajamos para cualquier sector que necesite soluciones de embalaje tanto para envíos terrestres, aéreos como marítimos. Nuestros clientes son muy diferentes, un día podemos estar embalando una máquina de gran tonelaje, otro día un vehículo y al otro una obra de arte.
¿Qué beneficios les ofrece pertenecer al Packaging Cluster?
Para nosotros formar parte del Packaging Cluster es una oportunidad de networking, desarrollo, y difusión. Somos socios desde 2016 y desde los inicios hemos intentado involucrarnos en las distintas actividades que se organizan ya que, ayudan a las empresas asociadas a enriquecerse y compartir sus conocimientos y experiencias con las demás. Es un clúster muy activo que realiza actividades de investigación, innovación y estudio constantemente.
TM2 is experts in industrial packaging, lashing and logistics. What services do you offer?
At TM2 we offer storage services, custom packaging, special cargo, transportation, lashing by truck or ma-
52 CLÚSTER DEL PACKAGING
Entrevista al socio Member interview
ritime container, container hauling to the terminal, etc. We try to be the best ally to complete the entire logistics chain for our clients. We are official suppliers of automotive companies, so we are also very focused on this sector, offering services of: parts consolidation, unit packaging for distribution to spare parts centers, handling and preparation of orders, interfactory containers, inspection and repair of parts, reverse logistics, etc.
We are located within the Port of Barcelona, which allows us to have a strategic position, mainly for our exporting clients. We operate both nationally and internationally, we also have our own company in Mexico also dedicated to the manufacture of industrial packaging.
We like that the trust between company and client (both internal and external) is present in all our operations.
Our slogan "Don't knock on wood, trust us" is a reflection of our philosophy, we always say that we don't need luck to be with us, we are very sure of what we do and how, we are a team of professionals involved with our work, proactive and eager to improve, learn and undertake.
What does "quick packaging®" consist of?
The Quick Packaging system was born from the concern of our team to undertake and after an innovation project in which a system of self-assembling boxes was created and patented, which offer endless advantages over other packaging systems, since they can be assembled in less than a minute and without the need for any type of tools.
Currently, it is one of the folding packages with the greatest advantages on the market, since the innovation of this system lies in all the advantages it offers our customers: ease, optimization of space, reduction of time, costs, etc.
In addition, they are made of plywood, which allows their export without the need for an NIMF15 certificate, thus facilitating customs procedures.
This same concern for entrepreneurship has recently led us to standardize this system of boxes as packaging for dangerous goods.
What sectors do you work for?
We work for any sector that needs packaging solutions for both land, air and sea shipments. Our clients are very different, one day we may be packing a heavy machine, another day a vehicle and the next a work of art.
What benefits does belonging to the Packaging Cluster offer you?
What benefits does belonging to the Packaging Cluster offer you?
For us, being part of the Packaging Cluster is an opportunity for networking, development, and dissemination.
We have been members since 2016 and from the beginning we have tried to get involved in the different activities that are organized since they help the associated companies to enrich themselves and share their knowledge and experiences with others. It is a very active cluster that constantly carries out research, innovation and study activities.
El CWP y el Packaging Cluster celebran la jornada intercluster agua y packaging
El pasado 11 de julio tuvo lugar la jornada interclúster agua y packaging, coordinada por el Catalan Water Partnership y el Packaging Cluster para aportar soluciones para la gestión de agua en el sector en el actual contexto de sequía.
El objetivo de la jornada, desarrollada en las oficinas del Packaging Cluster, y que contó con la participación de más de 15 empresas de ambos clusters, era tratar soluciones tecnológicas y casos de éxito que se han llevado a cabo para reducir el consumo de agua en las industrias del sector del papel y packaging, y explicar cómo pueden afectar a estas restricciones y cómo afrontar un posible plan de ahorro en el contexto de sequía actual.
The CWP and the Packaging Cluster celebrate the water and packaging intercluster day
Last July 11, the water and packaging intercluster day took place, coordinated by the Catalan Water Partnership and the Packaging Cluster to provide solutions for water management in the sector in the current context of drought.
The aim of the day, held at the offices of the Packaging Cluster, and which had the participation of more than 15 companies from both clusters, was to discuss technological solutions and success stories that have been carried out to reduce water consumption in the paper and packaging industries, and explain how these restrictions can affect and how to deal with a possible savings plan in the context of the current drought.
53 CLÚSTER DEL PACKAGING
www online www.packagingcluster.com
Proyectos Projects
INNOVALIM - Innovación en la Emprendeduría Alimentaria - está enmarcado dentro del Programa para promover el emprendimiento territorial especializado (Programa primero de preaceleración), subvencionado por el Departamento de Empresa y Trabajo, con la cofinanciación del Fondo Social Europeo Plus (FSE+).
El proyecto tiene como finalidad impulsar el emprendimiento especializado en la cadena de valor del sector alimentario de acuerdo con la innovación y la tecnología. Mediante esta propuesta de valor, se pretende ayudar a la vinculación entre emprendimiento y empresas existentes y, a la vez, fomentar el intra-emprendimiento dentro del mundo empresarial mediante un programa dividido entre formaciones teóricas y prácticas y mentorías.
La formación teórica constará de un curso de formación, presentaciones de impacto, aleccionamientos sobre metodologías de innovación ágiles, búsqueda de financiación, etc.; mientras que la parte práctica se centrará en innovación abierta a través de eventos que fomenten puentes de transferencia de conocimiento y colaboración.
El ámbito concreto de especialización del proyecto presentado se centra en toda la cadena de valor del sector alimenticio. Dentro de esta misma cadena, se requiere la participación de personas,
equipos, empresas, asociaciones, etc. de carácter multidisciplinar, que generen valor y aprovechen las sinergias profesionales para conseguir soluciones viables y sostenibles, consiguiendo, de este modo, un fortalecimiento y consolidación de todos los integrantes.
En la cadena de valor existen diferentes retos a los que dar respuesta. A nivel de movilidad se pueden citar: la reducción de la distancia de abastecimiento, utilizar energías alternativas como los motores híbridos y los eléctricos en el futuro, o la optimización tanto de la carga como de las vías de transporte. En gestión del agua, son claves las tecnologías que permitan el reciclado del agua, mientras que en envases es interesante reducir el peso, fabricarlos con materiales reciclados, biodegradables, y apostar por los envases inteligentes, que aseguren la conservación y eviten el desperdicio alimentario.
Durante la distribución, se pierde un 5 % de los alimentos, un 39 % durante la transformación, un 14 % en restauración y un 42 % en el hogar. Es necesario, por tanto, valorizar los subproductos como ingredientes para otros productos de la industria alimentaria, y, en general, que toda la cadena de valor deje atrás la economía lineal "producir, utilizar y tirar", y adopte patrones de economía circular.
54 CLÚSTER DEL PACKAGING
Innovalim quiere impulsar el emprendimiento especializado en la cadena de valor del sector alimentario Innovalim wants to promote specialized entrepreneurship in the value chain of the food sector
De esta forma, es imprescindible que emprendedores aporten nuevas ideas y soluciones que permitan contribuir hacia una sostenibilidad y adaptación a las necesidades que nos requerirá el sector en los próximos años.
INNOVALIM - Innovation in Food Entrepreneurship - is framed within the Program to promote specialized territorial entrepreneurship (First pre-acceleration Program), subsidized by the Department of Business and Labor, with co-financing from the European Social Fund Plus (ESF+).
The purpose of the project is to promote specialized entrepreneurship in the value chain of the food sector in accordance with innovation and technology. Through this value proposition, it is intended to help the link between entrepreneurship and existing companies and, at the same time, promote intra-entrepreneurship within the business world through a program divided between theoretical and practical training and mentoring.
The theoretical training will consist of a training course, impact presentations, lectures on agile innovation methodologies, search for financing, etc.; while the practical part will focus on open innovation through events that foster knowledge transfer bridges and collaboration.
The specific field of specialization of the project presented focuses on the entire value chain of the food sector. Within the same value chain of the food sector, the participation of people, teams, companies, associations, etc. is required. of a multidisciplinary nature that generate value and take advantage of professional synergies to achieve viable and sustainable solutions, thereby strengthening and consolidating all members.
In the value chain there are different challenges to which to respond. At the mobility level, we can mention the reduction of the supply distance, the use of alternative energies such as hybrid and electric motors in the future, or the optimization of both the load and the transport routes. In water management, technologies that allow water recycling are key, while in packaging it is interesting to reduce weight, manufacture them with recycled, biodegradable materials, and bet on smart packaging, which ensures conservation and avoids food waste.
During distribution, 5% of food is lost, 39% during processing, 14% in restaurants and 42% at home, making it necessary to value byproducts as ingredients for other products in the food industry, and, in general, that the entire value chain leaves behind the linear economy "produce, use and throw away", and adopt circular economy patterns.
In this way, it is essential that entrepreneurs contribute new ideas and solutions that allow us to contribute towards sustainability and adaptation to the needs that the sector required of us in the next years.
La industria del packaging abraza la transformación digital: desafíos y oportunidades
En el marco de la jornada Packaging Talks, organizada por Packaging Cluster el pasado 13 de junio, se presentó las conclusiones del barómetro digital realizado junto a Kaizen Institute, donde se destacó la creciente importancia de la transformación digital en el sector del packaging. La investigación señala que la transformación digital ha dejado de ser un aspecto diferenciador exclusivo de empresas innovadoras para convertirse en un fenómeno imparable al que todas las empresas y sectores deben adaptarse para garantizar su supervivencia inmediata.
The packaging industry embraces digital transformation: challenges and opportunities
As part of the Packaging Talks conference, organized by Packaging Cluster on June 13, the conclusions of the digital barometer carried out together with the Kaizen Institute were presented, where the growing importance of digital transformation in the packaging sector was highlighted. The research indicates that digital transformation has ceased to be an exclusive differentiating aspect of innovative companies and has become an unstoppable phenomenon to which all companies and sectors must adapt to guarantee their immediate survival.
55 CLÚSTER DEL PACKAGING
www online www.packagingcluster.com
El Clúster del Packaging celebra su Asamblea Anual y los Packaging Talks The Packaging Cluster celebrates its Annual Assembly and the Packaging Talks
El Clúster del Packaging celebró la Asamblea Anual y el Packaging Talks en el Azure Hotel de Lloret de Mar los días 13 y 14 de junio, con más de 100 asistentes.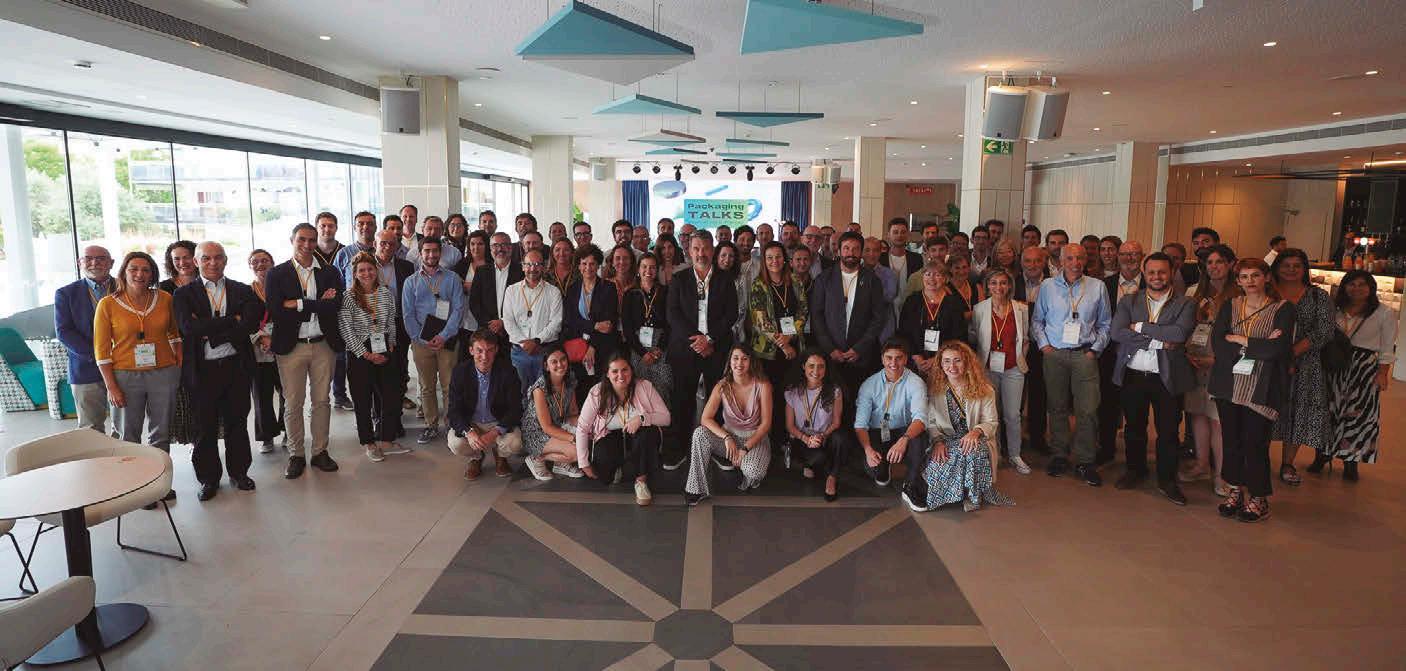 El evento contó con la bienvenida de la presidenta del clúster, Martina Font, directora corporativa y de innovación de Font Packaging Group, y el Clúster Manager, Àlex Brossa.
La Asamblea General Extraordinaria contó con la renovación de los vocales de la Junta Directiva, con la implicación de dos nuevas vocales, Patricia Berga de Alzamora Group y Núria Betriu de Pastisart.
El pasado año se han realizado 59 eventos, con más de 700 inscritos. También destaca la gestión actual de 38 proyectos en marcha de innovación colaborativa con más de 40 empresas y entidades involucradas, que reciben financiación pública de paquetes de ayudas de la Comisión Europea, el Ministerio de Industria, Comercio y Turismo del Gobierno de España o de la Agencia por la Competitividad de la Empresa (ACCIO).
La sesión se cerró con el inicio de los Packaging Talks, una serie de ponencias sobre innovación y tendencias, para adentrarse en temas que preocupan al sector y que serán clave para dibujar el futuro del envase y el embalaje, como la superación de retos; la innovación en la empresa familiar; el reciclaje; nuevos materiales; el liderazgo o la sostenibilidad.
Borja Iglesias, director de Kaizen Institute Western Europe, explicó el Barómetro de la digitalización en el sector del packaging y concluyó con el principal
reto de las empresas sobre la capacidad de adaptarse y aprovechar las tendencias digitales, que será clave para mantener la competitividad en un mercado en constante evolución. El día finalizó con la conferencia de Laura Portell, phD Student in Mobility Optimization, para presentar los retos y oportunidades sobre el impacto de la inteligencia artificial en la empresa, a continuación de una cena networking y una actividad de networking para los asistentes.
Segundo día
El 14 de junio el Packaging Cluster siguió celebrando Packaging Talks con la bienvenida institucional a cargo de Isaac Peraire, director de la Agencia de Residus de Catalunya, Xavier Pascual, Business Unit Director de Packaging, Printing & Retail de Fira de Barcelona y Martina Font.
A continuación, Núria Picas, deportista de élite, campeona del mundo de ultras de montaña, motivó a los asistentes con su experiencia y su intervención 'Una vida. Perseverar, superar obstáculos y no desfallecer frente a las adversidades'.
Benedikt Brenken, director de R-Cycle iniative, empezó su ponencia 'With Transparent Packaging to Circular Economy – Transforming the packaging value chain' explicando qué es el pasaporte digital de productos y cómo funcionará. «Es una nueva herramienta que sin duda va a revolucionar el comercio en Europa. La economía circular no es posible si no tenemos información de cómo reciclar o reutilizar los productos. Esto significa que debemos saber al principio de la
56 CLÚSTER DEL PACKAGING
Actualidad Latest news
fase de fabricación cómo terminará este producto», indicó Benedikt. Más tarde intervinieron Albert Costa, Sales Director en Rotor Print, y Ferran Berga, Project Manager de Alzamora Group.
También durante la jornada, Robert Thompson, director científico de Materfad, con su ponencia 'Más allá de los materiales convencionales: oportunidades de investigación con nuevos materiales', alabó el papel de algunos materiales que pueden llegar a sustituir a otros y el papel de la investigación que llevan a cabo en el Centro de Materiales en Barcelona. Otra de las ponencias de la sesión estuvo dedicada a la cultura de empresa; 'Claves organizativas para promover el buen liderazgo y el desarrollo del talento' de Oriol Montanyà, profesor en UPF Barcelona School of Management.
Para cerrar el evento, la sostenibilidad fue la protagonista con la mesa redonda 'Hacia un futuro sostenible: cómo las empresas y clientes se están adaptando a los cambios', que contó con la experiencia de representantes de empresas clientes de packaging: Mireia Vilalta, R&I Packaging Sustainability Leader Europe en Danone; Víctor Cañadas, Sustainibility Consultant en Ferrer; Laura Batlle, Senior Sustainability Manager de Heura Foods; Cristina Cantón, del dept. de packaging de Idilia Foods, y Pere Coll, director d'R+D+I de Enplater y miembro de la Junta Directiva de la entidad, que moderó el debate.
The Packaging Cluster held the Annual Assembly and Packaging Talks at the Azure Hotel in Lloret de Mar on June 13 and 14, with more than 100 attendees.
The event was welcomed by the president of the cluster, Martina Font, corporate and innovation director of Font Packaging Group, and the Cluster Manager, Àlex Brossa.
The Extraordinary General Assembly saw the renewal of the members of the Board of Directors, with the involvement of two new members, Patricia Berga from Alzamora Group and Núria Betriu from Pastisart. Last year, 59 events were held, with more than 700 registered. It also highlights the current management of 38 ongoing collaborative innovation projects with more than 40 companies and entities involved, which receive public funding from aid packages from the European Commission, the Ministry of Industry, Commerce and Tourism of the Government of Spain or the Agency for Company Competitiveness (ACCIO).
The session closed with the start of the Packaging Talks, a series of presentations on innovation and trends, to delve into topics that concern the sector and that will be key to drawing the future of packaging, such as overcoming challenges; innovation in the family business; recycling; New Materials; leadership or sustainability.
Borja Iglesias, director of the Kaizen Institute Western Europe, explained the Barometer of digitalization in the packaging sector and concluded with the main challenge for companies regarding the ability to adapt and take advantage of digital trends, which will be key to maintaining competitiveness in a constantly evolving market. The day ended with a conference by Laura Portell, PhD Student in Mobility Optimization, to present the challenges and opportunities on the impact of artificial intelligence on the company, followed by a networking dinner and a networking activity for attendees.
Second day
On June 14, the Packaging Cluster continued holding Packaging Talks with the institutional welcome by Isaac Peraire, director of the Waste Agency of Catalonia, Xavier Pascual, Business Unit Director of Packaging, Printing & Retail of Fira de Barcelona and Martina Font.
Next, Núria Picas, elite athlete, world champion of mountain ultras, motivated the attendees with her experience and her intervention 'Una vida. Persevere, overcome obstacles and not give up in the face of adversity.
Benedikt Brenken, director of R-Cycle initiative, began his presentation 'With Transparent Packaging to Circular Economy – Transforming the packaging value chain' by explaining what the digital product passport is and how it will work. «It is a new tool that will undoubtedly revolutionize commerce in Europe. The circular economy is not possible if we do not have information on how to recycle or reuse products. This means that we must know at the beginning of the manufacturing phase how this product will end up," Benedikt said.
Later, Albert Costa, Sales Director at Rotor Print, and Ferran Berga, Project Manager at Alzamora Group, participated.
Also during the day, Robert Thompson, scientific director of Materfad, with his presentation 'Beyond conventional materials: research opportunities with new materials', praised the role of some materials that can replace others and the role of research carried out at the Materials Center in Barcelona. Another of the sessions' presentations was dedicated to company culture; 'Organizational keys to promote good leadership and talent development' by Oriol Montanyà, professor at UPF Barcelona School of Management.
To close the event, sustainability was the protagonist with the round table 'Towards a sustainable future: how companies and clients are adapting to changes', which included the experience of representatives of packaging client companies: Mireia Vilalta, R&I Packaging Sustainability Leader Europe at Danone; Víctor Cañadas, Sustainability Consultant at Ferrer; Laura Batlle, Senior Sustainability Manager at Heura Foods; Cristina Cantón, from the dept. of packaging of Idilia Foods, and Pere Coll, director of R+D+I of Enplater and member of the Board of Directors of the entity, who moderated the debate.
57 CLÚSTER DEL PACKAGING
Martina Font.
Resultados positivos de Heidelberger Positive results of Heidelberger
Heidelberger Druckmaschinen AG superó sus objetivos en el desafiante año fiscal 2022/2023. La empresa tecnológica generó ventas por 2.435 millones de euros frente a los 2.183 millones de euros del año anterior, lo que supone un aumento de alrededor del 12 por ciento. El resultado operativo ajustado pasó del 5,1 por ciento a 7,2 por ciento. El free cash flow fue positivo en 72 millones de euros, pero esta cifra se benefició de efectos no recurrentes.
«En el ejercicio que acabamos de cerrar hemos obtenido buenos resultados en un entorno difícil», dice el Dr. Ludwin Monz, CEO de Heidelberger. «Frente a mayores aumentos de costos y un nivel de rentabilidad que sigue siendo bajo, Heidelberger está iniciando un programa de creación de valor», agrega. El objetivo es impulsar aún más la solidez financiera de la empresa y aumentar las inversiones en áreas de crecimiento.
En primer lugar, con su doble estrategia, la empresa busca generar seguridad en el mercado gráfico, más allá de su negocio con equipos offset de pliegos, especialmente en el mercado de packaging e impresión digital. Y, en segundo lugar, con su negocio de Wallbox, Heidelberger desbloqueará nuevos mercados junto con su negocio principal.
Heidelberger Druckmaschinen AG exceeded its targets in the challenging fiscal year 2022/2023. The technology company generated sales of 2,435 million euros compared to 2,183 million euros the previous year, representing an increase of around 12 percent. The adjusted operating result went from 5.1 percent to 7.2 percent. Free cash flow was positive at 72 million euros, but this figure benefited from non-recurring effects.
"In the financial year that has just ended, we have achieved good results in a difficult environment," says Dr. Ludwin Monz, CEO of Heidelberger. "Faced with further cost increases and a level of profitability that remains low, Heidelberger is embarking on a value creation program," he adds. The goal is to further boost the company's financial strength and increase investments in growth areas. In the first place, with its double strategy, the company seeks to generate security in the printing market, beyond its business with sheetfed offset equipment, especially in the packaging and digital printing market. And secondly, with its Wallbox business, Heidelberger will unlock new markets alongside its core business.
Nuevo espumador de Rafesa New Rafesa skimmer
El espumador de Rafesa es un set creado especialmente para fórmulas específicas para el cuidado de la piel y la limpieza facial. Consta de un conjunto de 3 piezas cuidadosamente diseñadas para brindar comodidad y eficacia en cada uso. Este espumador ha sido creado por Eurovetrocap.
La clave de este set reside en su bomba espumadora, que transforma las fórmulas líquidas en una esponjosa y suave espuma lista para su aplicación. Al presionar la bomba, se genera una fina nebulización de la fórmula que se mezcla con aire, creando una textura ligera y delicada. Esta espuma resultante se distribuye de manera uniforme sobre la piel, lo que permite una aplicación suave y agradable.
Las botellas de Rafesa (150 ml y 200 ml) están fabricadas en PET.
The Rafesa foamer is a set specially created for specific formulas for skin care and facial cleansing. It consists of a set of 3 pieces carefully designed to provide comfort and efficiency in each use. This skimmer has been created by Eurovetrocap.
The key to this set lies in its foaming pump, which transforms liquid formulas into a fluffy, soft foam ready for application. Pressing the pump creates a fine mist of formula that mixes with air, creating a light, delicate texture. This resulting foam is distributed evenly on the skin, allowing for a smooth and pleasant application.
Rafesa bottles (150 ml and 200 ml) are made of PET.
Con bomba espumadora, tapón encajable y botellas de PET. With frothing pump, plug-in cap and PET bottles.
01. 02. 58 NOTICIAS I NEWS
Un buen ejercicio 2022/2023 en un entorno económico difícil. A good financial year 2022/2023 in a difficult economic environment.
Winter & Company Ecorel® Pure: una nueva colección de materiales de recubrimiento reciclable Winter & Company
Ecorel® Pure: a new collection of recyclable cover materials
Con Ecorel® Pure, Winter & Company presenta una gama completa de nuevos materiales de recubrimiento similares a la piel con base papel y que destacan por su sostenibilidad.
El papel del soporte se compone de un 50 % de fibras recicladas (PCW) y no contiene látex. Tampoco contiene PVC u otras sustancias nocivas para el medio ambiente. El ligero recubrimiento y a la vez resistente, así como los colores, son de base agua, lo que hace que el producto sea reciclable. Con todo esto se convierte en una alternativa atractiva, económica y ecológica como material de cubierta de libros, packaging y artículos de papelería.
With Ecorel® Pure, Winter & Company presents a whole range of new, paper-based leather-like cover materials that impress with their sustainability.
The backing paper consists of 50% recycled fibres (PCW) and is latex free. It also contains no PVC or other environmentally harmful substances. The lightweight but very durable coating, as well as the colours, are water-based, making the product recyclable. All this together makes it an attractive, affordable and ecological alternative for book covers, packaging and stationery items.
Comexi, Basquevolt y Schneider desarrollarán maquinaria para fabricar baterías eléctricas Comexi, Basquevolt and Schneider will develop machinery to manufacture electric batteries
Comexi da un nuevo paso adelante en su firme apuesta por el sector de las baterías eléctricas y ha alcanzado un acuerdo con el fabricante de baterías de nueva generación Basquevolt y Schneider Electric, para colaborar en el desarrollo de una maquinaria de gran precisión para la fabricación de baterías. Esta decisión contribuirá de forma significativa a reforzar la cadena de suministro europea frente a los grandes competidores asiáticos.
Las tres compañías forman parte de la alianza UPCELL (European Battery Manufacturing Alliance), que tiene como objetivo principal reforzar la competitividad de los fabricantes europeos de baterías eléctricas, en un contexto cada vez más polarizado entre China y los Estados Unidos.
Comexi takes another step forward in its firm commitment to the electric battery sector and has reached an agreement with the manufacturer of new generation batteries Basquevolt and Schneider Electric to collaborate in the development of high-precision machinery for the manufacture of batteries
. This decision will significantly contribute to strengthening the European supply chain against major Asian competitors.
The three companies are part of the UPCELL alliance (European Battery Manufacturing Alliance), whose main objective is to strengthen the competitiveness of European manufacturers of electric batteries, in a context that is increasingly polarized between China and the United States.
03. 04.
Comexi, Basquevolt & Schneider.
59 NOTICIAS I NEWS
Pujolasos obtiene la certificación PYME Innovadora Pujolasos obtains the Innovative PYME certification
Pujolasos SL ha obtenido la certificación PYME Innovadora otorgada por el Ministerio de Ciencia e Innovación del Gobierno de España. La acreditación reconoce a las empresas que realizan de manera regular y continua actividades de investigación, desarrollo e innovación (l+D). La Certificación PYME Innovadora es un reconocimiento oficial del Ministerio de Ciencia e Innovación del Gobierno de España para promover la competitividad y el crecimiento de las PYMES que realizan actividades de I+D. La acreditación se otorga a empresas que cumplen ciertos requisitos, como un plan estratégico de investigación y desarrollo, contar con un equipo especializado en esta área y haber realizado proyectos innovadores en los últimos años. Pujolados y The Body Shop. Pujolasos Wood&Pack y The Body Shop han creado el tapón que corona la gama Full Flowers. El tapón responde a la innovación Woork ® patentada por Pujolasos, que no contiene cola en el ensamblaje de los componentes y está realizada solo con madera de fresno y corcho encajado con certificación FSC®Mix.
Berlin Packaging adquiere acquires
Coropoulis Packaging
Berlin Packaging ha adquirido Coropoulis Packaging SA, proveedor líder de packaging, de tapones, corchos y envases de vidrio. Fundada en 1893, esta empresa con sede en Atenas cuenta con un amplio conocimiento del mercado local y ofrece soluciones de packaging para alimentación, bebidas, farmacia y cosmética. Además de su experiencia en sistemas de cierres, tapones de corcho y packaging de vidrio, proporciona maquinaria de embotellado y taponado. Berlin Packaging has acquired Coropoulis Packaging SA, a leading supplier of packaging such as stoppers, corks and glass containers. Founded in 1893, the Athens-based company has extensive knowledge of the local market and provides packaging solutions for the food, beverage, pharmaceutical and cosmetics end markets. In addition to its expertise in closure systems, corks and glass packaging, it provides bottling and capping machinery.
Pujolasos has been awarded the lnnovative SME Certification by the Ministry of Science and lnnovation of the Government of Government of Spain.The accreditation recognizes companies that regularly and continuously engage in research, development and innovation (R&D) activities. The lnnovative SME Certification is an official recognition by the Ministry of Science and lnnovation, aimed at promoting the competitiveness and growth of SMEs engaged in R&D. The certification is granted to companies that meet certain requirements, such as having a strategic plan for research and development maintaining a specialized team in this area, and having carried out innovative projects in recent years.
Pujolasos and The Body Shop. Pujolasos Wood&Pack and The Body Shop have collaborated to create the cap that crowns the Full Flowers range. The cap is based on the patented innovation by Pujolasos, that does not contain any glue in the assembly of its components and it is made only with ash wood and encased cork with FSC ® Mix certification.
Ariel, premiada por su ecodiseño awarded for its ecodesign
Ariel ha sido premiada por su envase de cartón Ecoclic®, elaborado con más del 70 % de fibras recicladas y 100 % reciclable. Tiene la certificación FSC* y fue rediseñado para ser más inclusivo e intuitivo. Ha ganado los Premios: Ecodiseño Conama 2022, Smart Logistics & Packaging 2023 Pick&Pack, Valores de Papel y el Premio ClaraMejor Producto de Cuidado del Hogar. Ariel has been awarded for its Ecoclic® cardboard packaging, made with more than 70% recycled fibers and 100% recyclable. It is FSC certified* and has been redesigned to be more inclusive and intuitive. It has won the: Ecodiseño Conama 2022 Award, Smart Logistics & Packaging 2023 Pick&Pack Award, Valores de Papel Awardand the Clara Award-Best Home Care Product.
Pujolasos Wood&Pack & The Body Shop.
05. 06.
60 NOTICIAS I NEWS
07.
La colaboración centra el Forum
Amec Collaboration focuses the Forum Amec
El Fórum Amec 2023 se celebró a principios de julio en el IESE en Barcelona, con la asistencia de más de 300 directivos. El presidente de Amec, Pere Relats, pidió a las empresas industriales que fomenten la cultura de la colaboración dentro de sus organizaciones y en la industria en su conjunto «para impulsar el crecimiento y transformar la sociedad». El 87,9 % de las empresas industriales considera crítica la colaboración para desarrollar su actividad, tal y como pone de manifiesto el Informe Amec de Coyuntura. Sin embargo, el 86,8 % de las empresas se enfrentan a algún tipo de barrera para establecer relaciones de colaboración. La dificultad para identificar a socios se mantiene en primera posición (50,6 %), seguido de aspectos como las diferencias en la cultura empresarial (39,2 %) y los objetivos compartidos (34,2 %). Este hecho ha llevado a dedicar el Fórum Amec de este año, con el título 'La colaboración no es el objetivo, sino el medio para conseguirlo,' a focalizarse en la colaboración y en cómo llevarla a cabo de la mejor forma.
En el evento, la Dra. Heidi K. Gardner, consultora y presidenta y profesora de la Facultad de negocios de Harvard, afirmó que «la colaboración ya no es una opción». También intervinieron seis empresas y entidades que explicaron casos de éxito.
The Amec Forum 2023 was held in early July at IESE in Barcelona, with more than 300 executives in attendance. Amec president Pere Relats called on industrial companies to foster a culture of collaboration within their organizations and in the industry as a whole "to drive growth and transform society." 87.9% of industrial companies consider collaboration critical to carry out their activity, as shown in the Amec Situation Report. However, 86.8% of companies face some type of barrier to establishing collaborative relationships. The difficulty in identifying partners remains in first position (50.6%), followed by aspects such as differences in business culture (39.2%) and shared objectives (34.2%). This fact has led to dedicating this year's amec Forum, with the title 'Collaboration is not the objective, but the means to achieve it,' to focus on collaboration and how to carry it out in the best way.
Dr. Heidi K. Gardner, consultant and president and professor at Harvard Business School, stated that "collaboration is no longer an option" at the event. Six companies and entities also participated and explained success stories.
08.
Pere Relats.
Quadpack presenta Regula
Airless Prestige Jar en PET, Duetto Jar y un lápiz de labios monomaterial
Quadpack presents Regula Airless Prestige Jar in PET, Duetto Jar and a monomaterial lipstick
El envase Regula Prestige Airless Jar de Quadpack está ahora disponible en PET. Este envase de 50ml aporta seguridad a las fórmulas avanzadas para el cuidado de la piel, como cremas faciales o productos para bebés, que se benefician de la protección que ofrece este sistema de bolsa en botella airless, con hasta seis capas protectoras. Ofrece una dosificación precisa de 0,5ml por pulsación y una tasa de restitución superior a la media, reduciendo al mínimo el desperdicio de la preciada fórmula.
Cuenta con una bomba en forma de cisne, que se eleva sobre una base ancha, y un tarro de pared gruesa. Pueden aplicarse diversos acabados.
La nueva versión está disponible con tarro y tapón de PET reciclable y una bomba de PP. Actualmente se está trabajando en la versión de PCR PET para finales de este año.
Un tarro reciclable para un dúo perfecto
El tarro Duetto Jar de Quadpack tiene un diseño de recipiente doble que permite dos fórmulas. El tarro puede contener dos cremas distintas en sus compartimentos independientes de 40ml. Su contenedor monomaterial está fabricado íntegramente con PP.
Duetto Jar está disponible también con hasta un 44 % de PCR, que le otorga un nivel avanzado de sostenibilidad en el sistema de clasificación PIP (envases con impacto positivo) de Quadpack.
Nuevo lápiz de labios monomaterial
El nuevo lápiz de labios Emerald de Quadpack es completamente monomaterial. Está disponible en forma cuadrada o cilíndrica y se vende en distintos materiales, como PET reciclable y PET hasta 100 % reciclado (rPET). El mecanismo no contiene polioxometileno (POM) para mejorar la circularidad.
Este mecanismo funciona con suavidad y el envase de 12,7mm tiene el tamaño perfecto para la mayoría de los lápices de labios del mercado, con una capacidad de 4-4,5g.
Quadpack's Regula Prestige Airless Jar is now available in PET. This 50ml bottle brings safety to advanced skin care formulations, such as face creams or baby products, which benefit from the protection offered by this airless bag-in-bottle system, with up to six protective layers.
It offers precise dispensing of 0.5ml per
actuation and an above average replenishment rate, minimizing waste of precious formula. It features a swan-shaped pump, which stands on a wide base, and a thick-walled jar. Various finishes can be applied.
The new version is available with a recyclable PET jar and cap, and a PP pump. Work is currently underway on the PCR PET version for the end of this year.
A recyclable jar for a perfect duo
Quadpack's Duetto Jar has a double container design that allows for two formulas. The jar can contain two different creams in its independent 40ml compartments. Its monomaterial container is made entirely of PP. Duetto Jar is also available with up to 44% PCR, giving it an advanced level of sustainability in Quadpack's PIP (Positive Impact Packaging) rating system.
New monomaterial lipstick
Quadpack's new Emerald lipstick is completely monomaterial. It is available in a square or cylindrical shape and is sold in different materials, such as recyclable PET and up to 100% recycled PET (rPET). The mechanism does not contain polyoxomethylene (POM) to improve circularity.
This mechanism works smoothly and the 12.7mm container is the perfect size for most lipsticks on the market, with a capacity of 44.5g.
09. 62 NOTICIAS I NEWS
Verallia premia 3 envases en su Concurso de Diseño y Creación en Vidrio Verallia awards 3 containers in its Design Competition and Creation in Glass
La X edición del Concurso de Diseño y Creación en Vidrio de Verallia ha contado con la participación de 183 alumnos de 12 escuelas (ocho españolas y cuatro portuguesas). Bajo el lema «Vidrio para disfrutar del momento», el objetivo era crear un envase que aportara una experiencia y permitiera disfrutar del momento de consumo.
De los 74 trabajos presentados al certamen, las propuestas premiadas fueron para 3 escuelas españolas. «Baltz» de Nahia Mate, Irene Ramírez, Uxue Olariaga, Elisabet Pérez e Izaro Ansorena, de la Escuela Politécnica Superior de Mondragón Unibertsitatea (Guipúzcoa), se alzó con el primer premio, valorado en 2.500€. En segundo lugar, con 1.300 €, ha quedado «Hey Honey» de Lourdes Alba, Josefa Palma y Gabriela Acosta, de Elisava Escuela Universitaria de Diseño e Ingeniería de Barcelona. «Sobremesa» de Andrea Torralba, de la escuela UDIT-ESNE de Madrid, ha conseguido el tercer premio, valorado en 900 €. Por último, el premio de Redes Sociales ha sido para «Noniná», de Maiana Alzuguren, Natale Armendariz, Naroa Chaves, Amets Gerriko e Idurre Suárez de Mondragon Unibersitatea, que consiguió posicionarse en primer lugar con 1.074 votos.
The 10th edition of its Verallia Glass Design and Creation Competition has had the participation of 183 students from 12 schools (eight Spanish and four Portuguese). Under the motto "Glass to enjoy the moment", the objective was to create a container that provided an experience and allowed one to enjoy the moment of consumption.
Of the 74 works submitted to the contest, the winning proposals were for 3 Spanish schools. "Baltz" by Nahia Mate, Irene Ramírez, Uxue Olariaga, Elisabet Pérez and Izaro Ansorena, from the Escuela Politécnica Superior de Mondragón Unibertsitatea (Guipúzcoa), won first prize, valued at €2,500. In second place, with €1,300, was "Hey Honey" by Lourdes Alba, Josefa Palma and Gabriela Acosta, from Elisava University School of Design and Engineering of Barcelona. «Sobremesa» by Andrea Torralba, from the UDIT-ESNE school in Madrid, has won third prize, valued at €900. Finally, the Social Networks award went to "Noniná", by Maiana Alzuguren, Natale Armendariz, Naroa Chaves, Amets Gerriko and Idurre Suárez from Mondragon Unibersitatea, which managed to place itself in first place with 1,074 votes.
25 aniversario de la planta de Montblanc de Verallia 25th anniversary of the Montblanc Verallia plant
Verallia ha celebrado el 25 aniversario de la puesta en marcha de su fábrica en Montblanc (Tarragona), inaugurando una nueva línea de producción (L14) en la que se ha instalado un feeder eléctrico, cuya finalidad es minimizar las emisiones de CO2. Esta cuarta línea tiene el objetivo de incrementar la capacidad de la fábrica en unas 15 kt de envases de vidrio al año y cubrir nuevos mercados.
La sexta fábrica de Verallia en la península se creó en 1998 con el objetivo de dar servicio a los mercados del cava, cerveza y vinos de la zona.
Patrice Lucas, CEO de Verallia, inauguró la nueva línea de producción, junto a Paulo Pinto, director general de Verallia Iberia, y a Francisco Javier Orejas, director de la fábrica de Montblanc.
Verallia has celebrated the 25th anniversary of the start-up of its factory in Montblanc (Tarragona) by inaugurating a new production line (L14) in which an electric feeder has been installed, the objective of which is to minimize CO2 emissions.This fourth line has the objective of increasing the factory's capacity by about 15 kt of glass containers per year and covering new markets.
The sixth Verallia factory on the peninsula was created in 1998 with the aim of serving the cava, beer and wine markets in the area.
Patrice Lucas, CEO of Verallia, inaugurated the new production line, together with Paulo Pinto, general director of Verallia Iberia, and Francisco Javier Orejas, director of the Montblanc factory.
63 NOTICIAS I NEWS
10. 11.
Francisco Orejas, Patrice Lucas & Paulo Pinto.
Baltz & Hey Honey, primer y segundo premios, first and second prizes.
XIV Premios Nacionales de Envase XIV National Packaging Awards
La entrega de premios de la XIV edición de los Premios Nacionales de Envase y Embalaje se celebró en Valencia, con la asistencia de más de 200 estudiantes y profesionales. 636 alumnos inscritos de 25 centros educativos han competido en estos galardones, iniciativa del Clúster de Innovación en Envase y Embalaje.
Los premios
En primer lugar, Hinojosa propuso a los alumnos rediseñar envases take-away con envases de papel o cartón y empleando los mínimos elementos posibles. Los ganadores de este reto han sido María Azañón, Alba López y Javier Maldonado de la Universidad Politécnica de Madrid con 'Rediseño take away comida asiática'. Este proyecto consiste en dividir el recipiente en dos envases, uno para alimentos fríos y otro para calientes, garantizando su correcta conservación hasta la entrega final. Está hecho con un cartón multicapa, fabricado con fibra de madera renovable, y un acabado con tecnología de dispersión en base de agua que lo hace resistente a líquidos y grasas. El reto propuesto por Cabka era diseñar un sistema de contenedores para entregas de última milla con drones o sistemas autónomos, combinando la logística actual con las nuevas soluciones tecnológicas. El primer premio ha sido para Mireia Bernabeu de la Escuela de Arte y Superior de Diseño de Alicante (EASDA) con su proyecto 'Pharmabox'.
Esta nueva alternativa a la logística utilizada en el sector farmacéutico consiste en un conjunto modular de contenedores inteligentes, así como una mochila de protección, permitiendo personalizar la forma de envío a la sanidad pública española y adaptarla al medio de transporte más adecuado.
ITC Packaging ha propuesto a los estudiantes crear un envase reutilizable para alimentos. En este reto la galardonada ha sido Sandra Marcela Palacios, de la Escuela de Arte y Superior de Diseño de Alicante (EASDA), con su proyecto 'Snack GO!'.
Se trata de un nuevo concepto de envase para los snacks, almacenando dos tipos de
aderezos para acompañar el producto y permitiendo su reutilización una vez consumido. Es una nueva forma de consumir, en este caso, palitos de apio y zanahoria. Gracias a su práctico tamaño, el consumidor podrá llevarlo consigo y utilizarlo para diversos usos, como almacenar otros snacks, frutos secos, frutas u otro tipo de verduras.
Logifruit retó a los estudiantes a diseñar un envase para frutas y verduras a granel que pueda realizar el circuito actual de distribución y a la vez sea caja expositora. En este reto, el proyecto ganador ha sido 'Modelo 312' de los alumnos Pablo Alfonso, Carlos Gutiérrez, Eva Lawn y Victorina del Carmen Parra de la Universidad Politécnica de Madrid.
Este proyecto es totalmente disruptivo, ya que su envase está compuesto por palas que tienen función tanto de expositor como de herramienta para que el consumidor se sirva a granel la fruta que desee.
Laboratorios Maverick propuso a los estudiantes el diseño de una nueva línea de envases cosméticos que estuviese fabricada con materiales sostenibles y que, al terminarse el producto, el consumidor pudiera reutilizarlo para otros usos. Los ganadores del reto han sido Ana Barrueco, Constanza Frías, Virginia Martin y Loreto Miguel, de la Universidad Politécnica de Madrid, gracias a su proyecto "Silver Tinting'.
Este innovador diseño consiste en un champú con forma de reloj de arena, que gracias a su carcasa exterior permite contar el tiempo en
periodos de 30 segundos, asegurando el cumplimiento de los tiempos necesarios para el correcto uso. Este envase no solo permite la
12. 64 NOTICIAS I NEWS
reutilización del producto, sino que es una estrategia de marketing que sorprende al consumidor por su diseño tan único y diferente. En el reto propuesto por Encaja, el premio ha sido para el proyecto 'Caja Eco' de los alumnos Irene Camañes, Ana Cuenca, Sara Fuentelsaz y Ana Covadonga de la Universidad de Zaragoza. Por último, también se han entregado accésits en todas las categorías.
Además, en esta gala se ha otorgado el Premio Plan Cantera Cluster, por el cual uno de los alumnos participantes ha sido becado por el Clúster de Envase para la realización del Master in Management [MBM] impartido por ESIC Business & Marketing School. Una beca valorada en 21.200€, cuya ganadora ha sido Carmen Amorós Egea, de la Universidad Politécnica de Valencia.
Y finalmente, como novedad de esta edición, se ha entregado un premio especial elegido por el público asistente a Natale Armendariz, Maider Armentia, Oier Bengoetxea e Itziar Sánchez, de Mondragon Unibertsitatea, por su proyecto 'Magma' para ITC Packaging.
The awards ceremony of the XIV edition of the National Packaging and Packaging Awards was held in Valencia with the assistance of more than 200 students and professionals. 636 registered students from 25 educational centers have competed in these awards, initiative of the Packaging and Packaging Innovation Cluster.
The awards
First of all, Hinojosa proposed to the students to redesign take-away containers with paper or cardboard containers and using the minimum possible elements. The winners of this challenge have been María Azañón, Alba López and Javier Maldonado from the Polytechnic University of Madrid with "Redesign take away Asian food". This project consists of dividing the container into two containers, one for cold food and the other for hot, guaranteeing its correct preservation until final delivery. It is made with a multilayer cardboard made from renewable wood fiber, and a finish with waterbased dispersion technology that makes it resistant to liquids and grease.
The challenge proposed by Cabka was to
design a container system for last-mile deliveries with drones or autonomous systems, combining current logistics with new technological solutions.
The first prize went to Mireia Bernabeu from the Alicante School of Art and Design (EASDA) with her project "Pharmabox". This new alternative to the logistics used in the pharmaceutical sector consists of a modular set of smart containers, as well as a protective backpack, allowing the delivery method to be customized to the Spanish public health system and adapted to the most appropriate means of transport.
ITC Packaging has proposed to the students to create a reusable container for food. In this challenge, the winner was Sandra Marcela Palacios from the Alicante School of Art and Design (EASDA) with her project "Snack GO!". It is a new concept of packaging for snacks, storing two types of dressings to accompany the product and allowing its reuse once consumed. It is a new way of consuming, in this case, celery and carrot sticks. Thanks to its practical size, the consumer can take it with them and use it for various purposes, such as storing other snacks such as nuts, fruits or other types of vegetables. Logifruit challenged the students to design a container for bulk fruits and vegetables that can carry out the current distribution circuit and at the same time be a display box. In this challenge, the winning project was "Model 312" by the students Pablo Alfonso, Carlos Gutiérrez, Eva Lawn and Victorina del Carmen Parra from the Polytechnic University of Madrid. This project is totally disruptive, since its packaging is made up of scoops that serve as both a display and a tool for the consumer to serve the fruit of their choice in bulk.
Maverick Laboratories proposed to the students the design of a new line of cosmetic containers that is made with sustainable materials and that, when the product is finished, the consumer could reuse it for other uses. The winners of the challenge have been Ana Barrueco, Constanza Frías, Virginia Martin and Loreto Miguel from the Polytechnic University of Madrid thanks to their "Silver Tinting" project.
This innovative design consists of an hourglass-shaped shampoo, which thanks to its
outer casing allows time to be counted in periods of 30 seconds, ensuring compliance with the times necessary for correct use. This container not only allows the reuse of the product, but it is a marketing strategy that surprises the consumer due to its unique and different design.
In the challenge proposed by Encaja, the prize went to the "Caja Eco" project by the students Irene Camañes, Ana Cuenca, Sara Fuentelsaz and Ana Covadonga from the University of Zaragoza.
Lastly, accesits have also been awarded in all categories.
In addition, at this gala, the Plan Cantera Cluster Prize was awarded, for which one of the participating students has been awarded a scholarship by the Packaging Cluster to carry out the Master in Management [MBM] taught by ESIC Business & Marketing School. A scholarship valued at €21,200 whose winner was Carmen Amorós Egea, from the Polytechnic University of Valencia.
And finally, as a novelty of this edition, a special prize chosen by the audience has been awarded to Natale Armendariz, Maider Armentia, Oier Bengoetxea and Itziar Sanchez from Mondragon Unibertsitatea for their "Magma" project for ITC Packaging.
65 NOTICIAS I NEWS
Aifec celebra su XXIII Congreso con éxito de asistencia Aifec celebrates its XXIII Congress with successful attendance
El sector de la impresión de etiquetas se reunió del 25 al 28 de mayo en Marrakech en el XXIII Congreso de Aifec (Asociación Ibérica de Fabricantes de Etiquetas en Continuo), que contó con más de 240 asistentes y se celebró bajo el título: atraer y retener talento en el sector. Beliquid, empresa creada por Antonio Resines, transmitió el ciclo de las distintas fases del cambio mezclando el teatro y el humor. También se presentaron nuevas formas de gestionar las empresas. Hubo dos ponencias más, una de Valerie Guillote, de Kolokio Int, patrocinada por Screen, y otra de Javier Cebreiros, Doctor en comunicación, formador y divulgador, patrocinada por UPM Raflatac. El programa ofreció, además, ocho sesiones técnicas. Aifec también celebró su Asamblea General, donde se acordó nombrar a José Carrasquer como nuevo presidente para los próximos cuatro años y su nueva Junta Directiva. Al finalizar la Asamblea General, se entregaron los Premios a las Mejores Etiquetas del Año.
Ganadores a las Mejores Etiquetas del Año
1. Premio al mejor trabajo en Digital en la categoría de Bebidas y Alimentación: Oliveronda de la empresa Coreti.
2. Premio al mejor trabajo en Serigrafía en la categoría de Bebidas y Alimentación: Cava Jazz Nature de la empresa Gráficas Varias.
3. Premio al mejor trabajo en Flexografía en la categoría de Bebidas y Alimentación: Sleeve para el vino tinto Y volarás de la empresa Ovelar. Este sleeve de PET transparente combina diferentes técnicas de impresión para conseguir distintos acabados.
4. Premio al mejor trabajo en Digital en la categoría de Industria, hogar, perfumería y cosmética: Kanna Valley Hemp Pets Spa de la empresa Etiquetas Adhesivas Rever.
5. Premio al mejor trabajo en Flexografía en la categoría de Industria, hogar, perfumería y cosmética: Sakura Blossom de la empresa Etiquetas Adhesivas Rever.
6. Premio al mejor trabajo en Flexografía en la categoría de Otros: Madrid Excelente de la empresa Etiquetas Jufe.
The label printing sector met from May 25 to 28 in Marrakech at the XXIII Aifec Congress (Iberian Association of Continuous Label Manufacturers), which had more than 240 attendees and was held under the title: Attract and Retain talent in the sector.
Beliquid, a company created by Antonio Resines, transmitted the cycle of the different phases of change mixing theater and humor. New ways of managing companies were also presented. There were two more presentations, one by Valerie Guillote, from Kolokio Int, sponsored by Screen, and another by Javier Cebreiros, PhD in communication, trainer and disseminator, sponsored by UPM Raflatac. The program also offered eight technical sessions. Aifec also held its General Assembly, where it was agreed to appoint José Carrasquer as the new president for the next four years and its new Board of Directors. At the end of the General Assembly, the Awards for the Best Labels of the Year were delivered.
Winners to the Best Labels of the Year
1. Award for the best work in Digital in the Food and Drinks category: Oliveronda from the company Coreti.
2. Award for the best screen printing work in the Beverage and Food category: Cava Jazz Nature from the company Graficas Varias.
3. Award for the best work in Flexography in the Food and Beverage category: Sleeve for the red wine Y volarás from the company Ovelar.
4. Award for the best work in Digital in the category of Industry, home, perfumery and cosmetics: Kanna Valley Hemp Pets Spa from the company Etiquetas Adhesives Rever.
5. Award for the best work in Flexography in the category of Industry, home, perfumery and cosmetics: Sakura Blossom from the company Etiquetas Adhesives Rever.
6. Award for the best work in Flexography in the Others category: Madrid Excelente from the company Etiquetas Jufe.
This transparent PET sleeve combines different printing techniques to achieve different finishes.
13. 66 NOTICIAS I NEWS
Ganadores de los Premios
Dieline 2023 The 2023
Dieline Awards winners
Este packaging de Sonos permite obtener una de las mejores experiencias de unboxing en electrónica y tecnología. En el interior, no hay espuma de poliestireno sino pulpa de papel. This Sonos packaging allows you to get one of the best unboxing experiences in electronics and tech. There is no styrofoam inside but paper pulp.
Estal exhibe sus botellas en Estal exhibits its bottles at Bar Convent Brooklyn
Estal presentó su catálogo de botellas de destilería en Bar Convent del 13 al 14 de junio en Industry City, Brooklyn, NY. Gracias a las amplias posibilidades de personalización que ofrece el catálogo de Estal, se pueden conseguir envases distintivos a partir de una botella estándar o seleccionando la última opción de personalización mediante la creación de un molde único, diseñado en exclusiva para la marca.
En la catorce edición de los Premios Dieline 2023, hubo 143 ganadores en 43 categorías, además de 14 ganadores principales. Los premios se entregaron en el escenario de Nashville en HOW Design Live. Este año, Dieline recibió cerca de 1.600 candidaturas y los ganadores procedían de 26 países.
In the fourteenth edition of the Dieline Awards 2023, there were 143 winners in 43 categories, in addition to 14 main winners. The awards were presented on the Nashville stage at HOW Design Live. This year, Dieline received close to 1,600 applications and the winners came from 26 countries.
BEST OF SHOW - Embalaje de cine en casa de Sonos Sonos Home Theater
Packaging Michelle Enright, Emily Ghizzoni, Matthew Chung, Khondker Hossain, Ben Blanchard, Douglas Tsai
STUDIO OF THE YEAR - Nice People
EDITOR'S CHOICE - Paper Blister - Papacks
PLASTIC-FREE INNOVATION OF THE YEAR - Half Magic Beauty - Mythology
REBRAND OF THE YEAR - Cora - Mother Design
DESIGN FOR GOOD AWARD - Corrections - The Prisoner - Co-partnership
NEENAH BEST USE OF PAPER AWARD - Radius Welcome Experience GiftHagerty Creative
DESIGNALYTICS DESIGN EFFECTIVENESS AWARD - Basil Hayden - Design Bridge
BEST OF FOOD - Daring - Creech
BEST OF BEVERAGE - 7UP Global Brand Restage Pepsico Design
BEST OF HEALTH, BEAUTY & PERSONAL CARE - Half Magic Beauty - Mythology
BEST OF HOME, SHOPPING & OTHER MARKETS - Sustainability Starts YoungJones Knowles Ritchie
BEST OF BRAND IDENTITY - Butter - Center
BEST OF SUSTAINABILITY - Exponent - Bartlett Brands
Así, Estal propone DobleAlto®, con una doble altura en la base; la colección Rude para destilería, que destaca por el uso de Wild Glass, vidrio PCR 100 % reciclado, y la colección de botellas Wildly Crafted, que pone las imperfecciones en el centro. Estal se ha ganado la confianza de prestigiosos fabricantes de licores en Estados Unidos, como Diageo North America y Jeptha Creed, entre otros. Estal presented its distillery bottle catalog at Bar Convent June 13-14 in Industry City, Brooklyn, NY. Thanks to the extensive customization possibilities offered by the Estal catalogue, distinctive packaging can be achieved from a standard bottle or by selecting the latest customization option by creating a unique mould, designed exclusively for the brand. Thus, Estal proposes DobleAlto®, with a double height at the base; the Rude collection for distillery, which stands out for the use of Wild Glass, 100% recycled PCR glass, and the Wildly Crafted bottle collection puts imperfections at the center.
Estal has earned the trust of prestigious liquor manufacturers in the United States, such as Diageo North America, Jeptha Creed, among others.
67 NOTICIAS I NEWS
14. 15.
Ganadores de la
VIII Master Glass Design Contest de Vidrala Winners of the VIII Master Glass Design Contest by Vidrala
Los premios se organizan en colaboración con la Universidad de Deusto y con EIDE Asociación de Diseño Vasco. El Primer Premio es para Aurum, que ha sabido representar la almazara y la oliva, dejando claro que se trata de un envase de aceite de oliva. Destaca el trabajo gráfico y la realización de varios prototipos utilizando impresión 3D. La autora del proyecto es Sara Díez, estudiante de la Universidad Nebrija de Madrid.
Se entregaron tres Accésits a: Oro Líquido de Raquel Luna, de la Escuela de Arte y Superior de Diseño de Alicante; Lumbre de Tania Moreno, de la Universidad Nebrija de Madrid; Segna 71 de Alberto Mora, de la Escola d´Art i Superior de Disseny d´Alcoi, y Gotoil, de Ana Carvalho, de la Escola Superior de Educação de Coimbra.
En el primer semestre de 2023, Vidrala registró un margen EBITDA del 27 % sobre ventas, que alcanzaron los 794,8 millones de euros, un 22,1 % más que en 2022. El EBITDA ascendió a 215,2 millones de euros.
The awards are organized in collaboration with the University of Deusto and the EIDE Basque Design Association. The First Prize goes to Aurum, which has managed to represent the oil mill and the olive, making it clear that it is a container of olive oil. The graphic work and the creation of several prototypes using 3D printing stands out. The
author of the project is Sara Díez, a student at the Nebrija University of Madrid.
Three Second Prizes were awarded to: Liquid Gold by Raquel Luna, from the Alicante School of Art and Design; Lumbre by Tania Moreno, from the Nebrija University of Madrid; Segna 71 by Alberto Mora, from the Escola d'Art i Superior de Disseny d'Alcoi, and Gotoil, by Ana Carvalho, from the Escola Superior de Educação de Coimbra. In the first half of 2023, Vidrala recorded an EBITDA margin of 27% on sales, which reached 794.8 million euros, 22.1% more than in 2022. EBITDA amounted to 215.2 million euros.
Smurfit Kappa inaugura su primera planta en África
Smurfit Kappa inaugurates its first plant in Africa
Smurfit Kappa ha inaugurado su primera planta integrada de cartón ondulado en África, para la que ha invertido más de 35 millones de euros. Ubicada estratégicamente en Rabat (Marruecos), la nueva planta, de 25.000 m2, va a dar empleo a unas 400 personas y prestará servicio a empresas marroquíes y multinacionales de distintos sectores. Además, cuenta con un Experience Centre, el primero en África, conectado con una red de más de 30 centros en todo el mundo, que sirve de inspiración y trabajo a las últimas innovaciones en soluciones de embalaje.
Smurfit Kappa adquiere Cartonajes Carrión. Situada en Alcolea (Córdoba), Cartonajes Carrión tiene una fuerte presencia en embalajes de retail e impresión de alta calidad. La compañía se integrará en las operaciones de Smurfit Kappa en España, Portugal y Marruecos, consolidando su posicionamiento.
Smurfit Kappa has inaugurated its first integrated corrugated cardboard plant in Africa, for which it has invested more than 35 million euros. Strategically located in Rabat (Morocco), the new 25,000 m2 plant will employ around 400 people and will serve Moroccan and multinational companies in different sectors. In addition, it has an Experience Centre, the first in Africa, connected to a network of more than 30 centers around the world, which serves as inspiration and work for the latest innovations in packaging solutions.
Smurfit Kappa acquires Cartonajes Carrión. Located in Alcolea (Córdoba), Cartonajes Carrión has a strong presence in retail packaging and high-quality printing. The company will be integrated into Smurfit Kappa's operations in Spain, Portugal and Morocco, consolidating its position.
68 NOTICIAS I NEWS
16.
17.
Avery Dennison presentó en un evento en Barcelona junto a Supperstudio y todos los colaboradores el proyecto 'Once Upon a time', que pretende inspirar a marcas del segmento beauty con 10 conceptos basados en la innovación y el compromiso.
'Once upon a time' empezó a gestarse hace poco más de un año con un objetivo muy claro: «mostrar a la industria de la belleza las posibilidades que los materiales para etiquetas podían brindar a sus productos. Marcas que son por encima de todo experiencia. Y justamente la etiqueta podría brindar una nueva experiencia de marca, con sus texturas, acabados y formas», explica Miguel García, BDM Premium Solutions de Avery Dennison
Los cuentos tradicionales han servido de inspiración a Supperstudio, para la conceptualización y el diseño de este proyecto que «repiensa cada uno de los mensajes que siempre nos han contado con el objetivo de adaptarlos a la sociedad del 2023», como explica su director creativo, Paco Adín. Este proyecto ha contado con la colaboración de Estal, Egisa, Amorim Top Series Kurz, Etinsa y Etiquel.
Repensar los cuentos
Mirror Mirror, un concepto pensado para un perfume inspirado en el cuento de Blancanieves. Muestra cómo la bondad, la empatía, la sinceridad y el amor son los valores que definen la verdadera belleza.
Huff&Puff, una colección de tres perfumes inspirada en el cuento de Los tres cerditos con un mensaje muy claro: «soplaré y resoplaré y tus prejuicios derribaré». Honeysty, una vela con aroma con miel y con mecha de madera inspirada en Pinocchio. Todos utilizan etiquetas de diferentes materiales en los estuches y los envases, con técnicas y materiales disruptivos en los tapones.
Avery Dennison presented the Once Upon a Time project at an event in Barcelona together with Supperstudio and all the collaborators, which aims to inspire brands in the 'beauty' segment with 10 concepts based on innovation and commitment.
Once upon a time began to take shape a little over a year ago with a very clear objective: "to show the beauty industry the possibilities that label materials could offer their products. Brands that are above all experience. And precisely the label could offer a new brand experience, with its textures, finishes and shapes", explains Miguel García, BDM Premium Solutions at Avery Dennison. Traditional tales have served as inspiration for Supperstudio, for the conceptualization and design of this project that "rethinks each of the messages that we have always been told with the aim of adapting them to the society of 2023" as explained by its creative director, Paco. Adin. This project has had the collaboration of
Rethink the stories
Mirror Mirror, a concept designed for a perfume inspired by the Snow White story. It shows how kindness, empathy, sincerity and love are the values that define true beauty. Huff&Puff, a collection of three perfumes inspired by the tale of The Three Little Pigs with a very clear message: "I will huff and puff and I will tear down your prejudices". Honeysty, a honey-scented candle with a wooden wick inspired by Pinocchio. They all use labels made of different materials on the cases and containers, with disruptive techniques and materials on the caps.
69 NOTICIAS I NEWS
'Once upon a time", el segmento beauty desde un nuevo punto de vista the beauty segment from a new point of view
Estal, Egisa, Amorim Top Series Kurz, Etinsa and Etiquel.
18.
Miguel García. Supperstudio.
Supperstudio. Supperstudio.
Capsa Packaging se alía con Kobre & Kim Capsa Packaging joins forces with Kobre & Kim
Capsa Packaging se alía con el bufete internacional de abogados Kobre & Kim para desarrollar una estrategia global de protección y licencia de su cartera de soluciones de embalaje patentadas.
Como parte de su asociación con Kobre & Kim, Capsa Packaging pretende reforzar su posición global de propiedad intelectual (IP) y mejorar la capacidad de la empresa para promover sus soluciones de embalaje reutilizables, únicas e innovadoras en todo el mundo.
Kobre & Kim se ha forjado una reputación por prestar servicios jurídicos de alta calidad a sus clientes en las áreas de propiedad intelectual, litigios y arbitraje.
Capsa Packaging contará con la asistencia del equipo de abogados y consultores experimentados del bufete, en el desarrollo de un enfoque a medida para proteger sus soluciones tecnológicas patentadas en Estados Unidos, Europa y Asia. Así, los clientes de todo el mundo podrán acceder a las soluciones avanzadas de embalaje de Capsa a través de un proveedor local autorizado.
Capsa Packaging partners with international law firm Kobre & Kim to develop a global licensing and protection strategy for its portfolio of proprietary packaging solutions.
As part of its partnership with Kobre & Kim, Capsa Packaging intends to strengthen its global intellectual property (IP) position and enhance the company's ability to promote its unique and innovative reusable packaging solutions around the world.
Kobre & Kim has built a reputation for providing high-quality legal services to its clients in the areas of intellectual property, litigation, and arbitration. Capsa Packaging will be assisted by the firm's team of experienced attorneys and consultants in developing a tailored approach to protect its proprietary technology solutions in the United States, Europe and Asia. Thus, customers around the world will be able to access Capsa's advanced packaging solutions through an authorized local supplier.
CCL Industries adquiere la empresa española Creaprint
CCL Industries acquires the Spanish company Creaprint
Creaprint es un productor especialista en etiquetas para moldes (IML) con una planta de fabricación en Alicante, España, y una oficina de ventas en Miami, Florida, con ventas en 2022 de $17 millones. Recientemente, ha invertido en una nueva planta de producción a la que se trasladarán las operaciones a finales de este año. El negocio ahora se comercializará como CCL Label Spain y se convertirá en una parte integral de la unidad de Alimentos y Bebidas en Europa.
Guenther Birkner, presidente de CCL Label Food&Beverage, comentó: «con más de 20 años de experiencia en IML, Creaprint es uno de los productores más importantes del mundo en términos de tecnología, know-how, medios y capacidad productiva».
Creaprint is a specialist producer of In-Mold Labels ("IML") with a manufacturing facility in Alicante, Spain, and a sales office in Miami, Florida, with 2022 sales of $17 million.
It has recently invested in a new production facility to which operations will be moved later this year. The business will now trade as CCL Label Spain and will become an integral part of the Food & Beverage unit in Europe.
Guenther Birkner, President of CCL Label Food&Beverage, commented: "With more than 20 years of experience in IML, Creaprint is one of the most important producers in the world in terms of technology, know-how, means and productive capacity".
IML es una tecnología de decoración para envases que crece rápidamente. IML is a fast growing packaging decoration technology.
19. 20.
El programa de partners y licencias de Capsa Packaging desempeñará un papel crucial en la aplicación de la estrategia global. Capsa Packaging's partner and license program will play a crucial role in the implementation of the global strategy.
70 NOTICIAS I NEWS
Premios ADG LAUS 2023 ADG LAUS 2023 Awards
La Asociación de Diseñadores Gráficos y Directores de Arte del FAD, ADG-FAD, celebró la Nit ADG Laus, la gran cita en la que se entregan los Premios ADG Laus de Diseño Gráfico y Comunicación Visual, el pasado 8 de junio. Convocados desde 1964, llegaban este año a su 53ª edición con 1.200 proyectos presentados. En total, se han premiado 313 proyectos, repartidos de la siguiente manera: 4 Grand Laus, 1 Young Talent, 42 Laus de Oro, 89 Laus de Plata y 177 Laus de Bronce. El Premio Laus de Honor, que fue otorgado a José María Cruz Novillo, fue recogido por su hijo, Pepe Cruz, mientras que el CCCB recibió el Laus de Empresas y Entidades, dos premios honoríficos escogidos por un comité de expertos.
Categorías de los Premios ADG Laus
Son seis las categorías de estos galardones: Diseño Gráfico, Digital, Publicidad, Audiovisual, Estudiantes y Aporta. Dentro de cada categoría, los proyectos, presentados en diferentes apartados, compiten por conseguir los Laus de Bronce, Laus de Plata y Laus de Oro. Los premiados con un Laus de Oro en cada categoría pueden alzarse con un Grand Laus y, en el caso de los estudiantes, un Young Talent. El reparto de los premios recae en los diferentes jurados de cada categoría, formados por profesionales de prestigio del sector, tanto nacionales como internacionales, entre los que destacan, este año, Luís Morillas de Morillas Branding, Liza Enebeis de Studio
Dumbar, Titti Kurppa de Kurppa Hosk o Demian Conrad de Automatico Studio.
El urbanismo táctico del Ayuntamiento de Barcelona, de Arauna Studio, ha recibido el Grand Laus 2023 en diseño gráfico. Las categorías de Digital, Publicidad y Audiovisual también reparten un Grand Laus, el máximo reconocimiento que otorgan los Premios ADG Laus de diseño gráfico y comunicación visual, para la website de Silencio, «Muchoyó» de Jorge Martínez, F33, Collage, Arena y Hype, e «InTENsity» de Brut y Bounty Banana, respectivamente. El cortometraje de animación stop motion «Beyond the Fringe» de Constanza Baj, Han Tang y Giulia Zanette, alumnas de Bau, se lleva el premio Laus Young Talent.
The Association of Graphic Designers and Art Directors of the FAD, ADG-FAD, celebrated the Nit ADG Laus, the great event in which the ADG Laus Awards for Graphic Design and Visual Communication are awarded, on June 8. Convened since 1964, this year they reached their 53rd edition with 1,200 projects presented. In total, 313 projects have been awarded, distributed as follows: 4 Grand Laus, 1 Young Talent, 42 Gold Laus, 89 Silver Laus and 177 Bronze Laus. The Laus de Honor Award, which was awarded to José María Cruz Novillo, was collected by his son, Pepe Cruz, while the CCCB received the Laus de Empresas y Entidades, two honorary awards chosen by a committee of experts.
Categories of the ADG Laus Awards
There are six categories of these awards: Graphic Design, Digital, Advertising, Audiovisual, Students and Contribute. Within each category, the projects, presented in different sections, compete to win the Bronze Laus, Silver Laus and Golden Laus. Those awarded a Golden Laus in each category can win a Grand Laus and, in the case of the students, a Young Talent. The distribution of the prizes rests with the different juries in each category, made up of prestigious professionals in the sector, both national and international, including, this year, Luís Morillas from Morillas Branding, Liza Enebeis from Studio Dumbar, Titti Kurppa from Kurppa Hosk or Demian Conrad from Automatico Studio.
The tactical urbanism of the Barcelona City Council, by Arauna Studio, has received the Grand Laus 2023 in graphic design. The Digital, Advertising and Audiovisual categories also hand out a Grand Laus, the highest recognition awarded by the ADG Laus Awards for graphic design and visual communication, for the website of Silencio, "Muchoyó" by Jorge Martínez, F33, Collage, Arena and Hype , and "InTENsity" by Brut and Bounty Banana, respectively. The stop motion animated short film "Beyond the Fringe" by Constanza Baj, Han Tang and Giulia Zanette, Bau students, wins the Laus Young Talent award.
71 NOTICIAS I NEWS
21.
Arauna Studio, Grand Laus 2023.
Run - Packaging Fava Barcelona Chocolate Company, Laus Oro.
3ª edición de los VPC Green Beauty Awards
3rd edition of the VPC Green Beauty Awards
La 3ª edición de los VPC Green Beauty Awards, creados por Ventas de Perfumería y Cosmética, reconoce a las mejores empresas, marcas, productos e iniciativas verdes y solidarias del sector beauty en España.
Se han recibido más candidaturas, un 17 % más si hablamos solo de las empresas inscritas y un +158 % si analizamos el total de categorías. El jurado seleccionó a los tres mejores de trece categorías. La 14, el Premio del Público, también ha visto cómo las votaciones online de los consumidores crecían.
La entrega de premios tuvo lugar un año más en el hotel H10 Metropolitan, de Barcelona. Los trofeos que se entregan a los ganadores han sido realizados en material sostenible y pinturas ecológicas.
The 3rd edition of the VPC Green Beauty Awards, created by Ventas de Perfumería y Cosmética, recognizes the best green and solidarity companies, brands, products and initiatives in the beauty sector in Spain. More applications have been received, 17% more if we talk only about registered companies and +158% if we analyze the total categories. The jury selected the best three of thirteen categories. The 14th, the Public Award, has also seen how online voting by consumers grew. The awards ceremony took place for yet another year at the H10 Metropolitan hotel in Barcelona. The trophies that are delivered to the winners have been made of sustainable material and ecological paints.
Ganadores Winners
MEJOR EMPRESA COMPROMETIDA CON LA SOSTENIBILIDAD
L'Oréal España y Portugal – ORO
Weleda – PLATA
Clarins – BRONCE
MEJOR EMPRESA JOVEN ECO (MENOS DE 15 AÑOS)
Ítaca Organics – ORO
Alma Secret – PLATA
Scentmate By Firmenich – BRONCE
MEJOR MARCA ECO
Dr Tree de Laboratorios Phergal – ORO
Garnier de L'Oréal – PLATA
Biotherm de L'Oréal – BRONCE
MEJOR NOVEDAD ECO SELECTIVA
Milky Boost Capsules de Clarins – ORO
Botanical RepairTM Strengthening Overnight
Serum de Aveda – PLATA
Chloé Rose Naturelle Intense – BRONCE
MEJOR NOVEDAD ECO LIFESTYLE
Jabón Sólido Calmante de Gaura – ORO
Deslía Pop Up de Beter – PLATA
Sérum Aha + BHA Anti-Imperfecciones
Pureactive, de Garnier – BRONCE
MEJOR NOVEDAD ECO NICHE
Desodorante en Crema Ecológico de Ítaca
Organics – ORO
Bio Antipollution Firming Cream de Saper – PLATA
Sérum Capilar Botanical Rescue de Alma Secret – BRONCE
MEJOR NOVEDAD ECO PARAFARMACIA
Baby Cologne Sense, de Suavinex -ORO
Proteos Hydra Plus con Eco Packs formato de 30 y de 10 unidades, de Martiderm – PLATA
Naturia Champú Micelar Bio, de René
Furterer – BRONCE
MEJOR NOVEDAD ECO DE E-COMMERCE
Acondicionador Sólido Zero Drama de Unavida Cosmetics – ORO
Pasta de Dientes Ecológica con CBD de Ítaca
Organics – PLATA
Aceite Nutritivo Mary Kay Naturally – BRONCE
MEJOR CAMPAÑA ECO
Deep Sea Hydration de John Frieda – ORO
Donación a Cruelty Free International de Garnier – PLATA
Conscious Attitud, Todo Empieza por Ti de Natana – BRONCE
MEJOR MATERIA PRIMA SOSTENIBLE
Primer Alcohol Sostenible 100 % procedente de la captura de carbono de Coty – ORO
DreamwoodTM de Scentmate by Firmenich – PLATA
Physym,de Júlia Bonet – BRONCE
MEJOR INICIATIVA VERDE SOLIDARIA
Limpia Ríos, Salva Océanos de Biotherm – ORO
Campeones Día a Día de Procter & Gamble – PLATA
Quadpack Foundation – BRONCE
MEJOR PACKAGING SOSTENIBLE DE EMPRESA DE PACKAGING
T14#2-R de Faca Packaging – ORO
Ecolove. World Friendly Packaging de Grupo Seripafer – PLATA
Gala Lip Gloss de Quadpack – BRONCE
MEJOR PACKAGING SOSTENIBLE
Milky Boost Capsules de Clarins – ORO
Like Father Like Son de El Ganso – PLATA
Eco Recarga Naturia Champú Micelar Suave
Bio de René Furterer – BRONCE
PREMIO DEL PÚBLICO
Baby Cologne Sense de Suavinex – ORO
Sérum Capilar Botanical Rescue de Alma Secret – PLATA
Vital Advanced Cream de Natana – BRONCE
22.
72 NOTICIAS I NEWS
10º Premios iDermo 10th iDermo Awards
Los Premios iDermo celebraron sus 10 años con una gran gala en el auditorio de La Pedrera de Barcelona, que se celebró el 22 de junio ante más de 200 farmacéuticos y directivos de los laboratorios más importantes de nuestro país. La Fiesta de la Dermocosmética y la salud premió a los Mejores Productos de Dermocosmética y OTC presentados durante el último año, reconociendo la innovación del sector farmacéutico.
La celebración comenzó a las 18.30 de la tarde de la mano de Marc Florensa de iDermo.com, que agradeció el apoyo de los laboratorios y de los farmacéuticos al proyecto de los Premios iDermo.com. La conocida farmacéutica Asun Arias, experta en gestión por categorías y formadora, especializada en dermofarmacia y en micronutrición, presentó una gala llena de emoción, donde se desvelaron los ganadores de cada categoría. Después de la entrega de premios, hubo un animado cóctel donde miembros del sector, finalistas y ganadores de todo el país, pudieron relacionarse e incluso realizar networking en un ambiente distendido.
Neoretin se coronó con el Oro a la Mejor Marca, GH de Gema Herrerías con la Plata e Isdin con el Bronce.
El Oro, la Plata y el Bronce de la categoría Mejor Farmacéutico 2.0 fueron para Eduardo Senante, Marta Masi e Ishoo Budhrani, respectivamente. Las votaciones han reflejado el valor y aprecio de los votantes hacia su trabajo en las redes. El ganador del año pasado, Guillermo Martín, entregó el galardón a Eduardo Senante, que ya consiguió el Plata en 2022. iDermo.com también quso reconocer al Mejor Comunicador de Salud. El criterio que se ha seguido para definir los ganadores ha sido el número de visualizaciones de las ponencias de Farmaweek, el primer congreso digital dedicado al cuidado de la piel y de la salud tanto desde un punto de vista dermocosmético como de patología. Arturo Álvarez-Bautista se alzó con el Oro; la presentadora de este año, Asun Arias, consiguió el Plata, y Elena Hernández, el Bronce.
The iDermo Awards celebrated their 10th anniversary with a grand gala in the La Pedrera auditorium in Barcelona, which was held on June 22 in front of more than 200 pharmacists and managers from the most important laboratories in our country. The Dermocosmetics and Health Festival awarded prizes to the Best Dermocosmetics and OTC Products presented during the last year, recognizing innovation in the pharmaceutical sector.
The celebration began at 6:30 p.m. by Marc
Florensa from iDermo.com, who thanked the laboratories and pharmacists for their support of the iDermo.com Awards project. The wellknown pharmacist Asun Arias, an expert in category management and a trainer specializing in dermopharmacy and micronutrition, presented an emotional gala, where the winners of each category were revealed. After the awards ceremony, there was a lively cocktail party where members of the sector, finalists and winners from all over the country were able to mingle and even network in a relaxed atmosphere.
Neoretin was crowned with Gold for Best Brand, GH by Gema Herrerías with Silver and Isdin with Bronze.
Gold, Silver and Bronze in the Best Pharmacist 2.0 category went to Eduardo Senante, Marta Masi and Ishoo Budhrani, respectively. The votes have reflected the value and appreciation of the voters towards their work in the networks. Last year's winner, Guillermo Martín, presented the award to Eduardo Senante, who already won Silver in 2022.
iDermo.com also wanted to recognize the Best Health Communicator. The criteria followed to define the winners has been the number of views of the Farmaweek presentations, the first digital congress dedicated to skin care and health from both a dermocosmetic and pathology point of view. Arturo Álvarez-Bautista won the Gold; This year's presenter, Asun Arias, got the Silver, and Elena Hernández, the Bronze.
73 NOTICIAS I NEWS
23. PLATA ORO BRONCE PLATA ECODENTA PROBIOTICS & CBD, de Ecodenta URGO REPARACIÓN INTENSA, de Urgo LIMA CERÁMICA, de Vitry
OTC Design and Packaging ORO SEGLE BLUE BALANCE
de Segle BRONCE JABÓN DE MARSELLA KARITÉ, de Beauterra SKIN ROUTINE BY PALOMA SANCHO SÉRUM ANTIOXIDANTE, de Skin Routine
Mejor Diseño y Packaging OTC
Best
SÉRUM,
by Paloma Sancho Mejor
Diseño y Packaging iDermo
Best Design and Packaging iDermo
Verescence presenta Glass Score Verescence presents Glass Score
del tamaño del envase. El sistema de calificación asigna una puntuación que va desde A+ (la más ligera) hasta la F para cada botella, lo que permite a las marcas comparar sus productos en una escala universal y desarrollar nuevos proyectos de reducción de peso del vidrio. La puntuación media de los frascos de perfumes y cosméticos en el mercado está entre B y C, y el objetivo de Verescence es guiar a sus clientes hacia una calificación Glass Score más virtuosa, proponiendo objetivos de reducción de peso realistas que respeten el diseño inicial del proyecto.
Verescence has launched Glass Score, a tool that helps lighten and therefore reduce the environmental impact of glass bottles from the design and conception phases.
Verescence ha lanzado Glass Score, una herramienta que ayuda a aligerar y por tanto reducir el impacto ambiental de las botellas de vidrio desde las fases de diseño y concepción.
Con Glass Score, Verescence ofrece a sus clientes la posibilidad de evaluar el nivel de reducción de peso de sus productos, sin la influencia
With Glass Score, Verescence offers its customers the possibility to evaluate the level of weight reduction of their products, without the influence of the size of the container. The rating system assigns a score from A+ (lightest) to F to each bottle, allowing brands to compare their products on a universal scale and develop new glass weight reduction projects.
The average score of perfume and cosmetic bottles on the market is between B and C, and Verescence's goal is to guide its clients towards a more virtuous Glass Score by proposing realistic weight reduction targets that respect the initial design of the project.
El proyecto LIFE Plasmix se encuentra ya en su fase final. Liderado por la empresa FCC Medio Ambiente y con la participación de ANAIP, ANDALTEC, Lindner Washtech Engineering, STADLER Selecciona, STADLER Anlagenbau, PELLENC y la Universidad de Granada, LIFE Plasmix ha montado una planta para recuperar, separar y reciclar de forma mecánica los residuos de plástico mezcla procedentes de la recogida urbana (la conocida como fracción resto), evitando así que acaben incinerados o en vertederos. En la reunión de seguimiento del proyecto, los representantes de las organizaciones participantes junto con el responsable de LIFE, visitaron la Ecocentral y comprobaron los avances que se han realizado desde la última reunión en la planta. Una vez que el proyecto esté culminado, Ecocentral reciclará más de 3.700 toneladas al año a partir de residuos de polipropileno (PP) y poliestireno (PS), mediante la separación óptica, el lavado y la extrusión. El objetivo final es replicar esta tecnología e implementarla a gran escala a partir de 2026.
The LIFE Plasmix project is already in its final phase. Led by the company FCC Medio Ambiente and with the participation of ANAIP, ANDALTEC, Lindner Washtech Engineering, STADLER Selección, STADLER Anlagenbau, PELLENC and the University of Granada, LIFE Plasmix has set up a plant to mechanically recover, separate and recycle waste of mixed plastic from urban collection (known as the rest fraction) thus avoiding that they end up incinerated or in landfills.
In the project follow-up meeting, the representatives of the participating organizations together with the person in charge of LIFE visited the Ecocentral and verified the progress that has been made since the last meeting at the plant. Once the project is completed, the Ecocentral plant will recycle more than 3,700 tons per year from polypropylene (PP) and polystyrene (PS) waste through optical separation, washing and extrusion. The ultimate goal is to replicate this technology and implement it on a large scale starting in 2026.
El proyecto Life Plasmix entra en su fase final
The Life Plasmix project enters its final phase
00 SOSTENIBILIDAD I SUSTAINABILITY
Tetra Pak y Trans Sabater han firmado un acuerdo de colaboración para la puesta en marcha del reciclaje mecánico del residuo de polietileno y aluminio procedente de los envases de cartón para bebidas reciclados en España. La colaboración tiene el objetivo de consolidar la eficacia y viabilidad económica del reciclado mecánico del aluminio y polietileno para su posterior revalorización en otras áreas de actividad industrial. Trans Sabater reciclará inicialmente 3.000 toneladas de residuo de polietileno y aluminio y transformarlo en granza a través de un proceso propio patentado. En los siguientes meses, si el desarrollo del proyecto es satisfactorio, se procederá a ampliar la capacidad de reciclaje de estos materiales.
Tetra Pak and Trans Sabater have signed a collaboration agreement for the implementation of mechanical recycling of polyethylene and aluminum waste from cardboard beverage containers recycled in Spain. The collaboration has the objective of consolidating the efficiency and economic viability of the mechanical recycling of aluminum and polyethylene for its subsequent revaluation in other areas of industrial activity. Trans Sabater will initially recycle 3,000 tons of polyethylene and aluminum waste and transform it into pellets through its own patented process. In the following months, if the development of the project is satisfactory, the recycling capacity of these materials will be expanded.
Nueva generación de cápsulas de café compostables en casa New generation of home-compostable coffee capsules
Reciclables, seguras y particularmente insípidas y sin olor, Alpla presenta una nueva generación de cápsulas de café biodegradables para la marca Blue Circle. La empresa ha tomado un material orgánico y ha desarrollado una solución compostable en el hogar con una barrera. El sistema certificado, que consta de una cápsula y una lámina de sellado, minimiza los efectos sobre el contenido de la cápsula y la migración no deseada del aroma del café al medio ambiente.
Las cápsulas se moldean por inyección en las propias instalaciones de la empresa y se fabrican con el diseño Blue Circle para obtener los mejores resultados en términos de compatibilidad y manipulación. «La combinación del material, el diseño y el proceso de producción es clave para la estabilidad, estanqueidad y barrera de las cápsulas. Nuestra experiencia y conocimientos tecnológicos dan como resultado la solución óptima para disfrutar sin adulterar», dice Nicolas Lehner, CCO de Alpla.
Todo el embalaje, incluida la lámina de sellado y el contenido, ha recibido las certificaciones 'OK compost HOME' y 'OK compost INDUSTRIAL' de TÜV Austria.
Recyclable, safe and particularly tasteless and odour-neutral ALPLA presents a new generation of biodegradable coffee capsules for the
Blue Circle brand. The global packaging company has taken an organic material and developed a home-compostable solution with a barrier. The certified system consisting of a capsule and a sealing foil minimises the effects on the capsule contents and the unwanted migration of coffee aroma to the environment.
The capsules are injection-moulded using the company's own facilities and are produced in theBlue Circle design for the best results in terms of compatibility and handling.
'The combination of the material, design and production process is key to the capsules' stability, leak tightness and barrier. Our technological expertise and experience result in the optimum solution for unadulterated enjoyment,' says Nicolas Lehner, CCO at Alpla.
The entire packaging including sealing foil and contents has been awarded the 'OK compost HOME' and 'OK compost INDUSTRIAL' certification marks by TÜV Austria.
00 SOSTENIBILIDAD I SUSTAINABILITY
Tetra Pak y Trans Sabater firman un acuerdo para el reciclado mecánico de polietileno y aluminio
Tetra Pak and Trans Sabater sign an agreement for the mechanical recycling of polyethylene and aluminum
75
International Paper recibe el Premio Multinacional del Año International Paper receives the Multinational of the Year Award
International Paper ha recibido el Premio Multinacional del Año en Transformación de Recursos Renovables en Productos Reciclables otorgado por el diario La Razón.
La ceremonia de entrega de este reconocimiento tuvo lugar en la sede del diario. En representación de International Paper acudieron a recibir el premio: Alberto Martorell, Operations Director Iberia; Javier Ortega, General Manager Iberia North Area; Sergio Mena, General Manager Iberia South Area; y José María Regidor, Manufacturing Director Madrid Mill.
Con este premio, La Razón reconoce el papel que la economía circular tiene en la creación de los embalajes que produce International Paper. La gestión responsable está muy presente en el ADN de la empresa y es el centro de su actividad. La empresa de reciclaje CARPA, propiedad de International Paper, es una de las mayores recicladoras de papel de Madrid. International Paper has received the Multinational Award of the Year in Transformation of Renewable Resources into Recyclable Products granted by the newspaper La Razón. The award ceremony for this recognition took place at the newspaper's headquarters. On behalf of International Paper, the following attended to receive the award: Alberto Martorell, Operations Director Iberia; Javier Ortega, General Manager Iberia North Area; Sergio Mena, General Manager Iberia South Area; and José María Regidor, Manufacturing Director Madrid Mill.
With this award, La Razón recognizes the role that the circular economy plays in the creation of the packaging that International Paper produces. Responsible management is very present in the company's DNA and is the center of its activity. The recycling company CARPA, owned by International Paper, is one of the largest paper recyclers in Madrid.
B Corp Beauty Coalition lanza su B Beauty Navigator
The B Corp Beauty Coalition launches its B Beauty Navigator
B Corp Beauty Coalition lanza su B Beauty Navigator para ayudar a las empresas y los ciudadanos a tomar decisiones más sostenibles, al compartir mejores prácticas e información útil sobre el rendimiento y la sostenibilidad de los envases, una logística más ecológica y el compromiso de la cadena de suministro y las prácticas de abastecimiento de ingredientes. La herramienta será de código abierto.
B Beauty Navigator es el resultado de la colaboración en toda la Coalición
B Corp. En 2022 se establecieron tres grupos de trabajo, centrados en Packaging, Logística e Ingredientes, para elevar colectivamente los estándares de sostenibilidad en la industria de la belleza.
En packaging, la Guía de evaluación de envases ofrece orientación sobre las mejores y peores prácticas comerciales sostenibles, según lo acordado por las principales voces de la industria. El manual incluye un glosario de conceptos relacionados con el envase y una guía práctica sobre qué considerar durante cada fase clave de la cadena de suministro.
La biblioteca de Certificaciones y Estándares de Sostenibilidad informa a las empresas sobre los últimos estándares y certificaciones publicados. Plastic Packaging Mapping es una base de datos dedicada creada para ilustrar y evaluar el impacto de los muchos tipos de plástico que se usan ampliamente en la industria.
The B Corp Beauty Coalition launches its B Beauty Navigator to help businesses and citizens make more sustainable choices, by sharing best practices and actionable information on packaging performance and sustainability, greener logistics, and chain engagement sourcing and ingredient sourcing practices.The tool will be open source.
B Beauty Navigator is the result of collaboration across the B Corp Coalition. Three working groups, focused on Packaging, Logistics and Ingredients, were established in 2022 to collectively raise sustainability standards in the beauty industry.
In packaging, the Packaging Assessment Guide offers guidance on the best and worst sustainable business practices, as agreed by leading industry voices. The manual includes a glossary of packaging-related concepts and practical guidance on what to consider during each key phase of the supply chain.
The Sustainability Standards and Certifications library informs companies about the latest published standards and certifications.
Plastic Packaging Mapping is a dedicated database created to illustrate and assess the impact of the many types of plastic that are widely used in the industry.
00 SOSTENIBILIDAD I SUSTAINABILITY
Verescence presenta su Informe de Sostenibilidad 2022-2023
Verescence presents its Sustainability Report 20222023
Verescence publica su Informe de Sostenibilidad 2022-2023, aprobado por una tercera parte independiente, KPMG. Este sexto informe destaca el progreso logrado por Verescence en sus pilares fundamentales: People First, Act For Society y Eco Solutions, como parte de su programa GLASS MADE TO LAST. «Los importantes progresos realizados por Verescence que se presentan en este sexto informe de sostenibilidad solo son posibles gracias a un sistema sólido de gobernanza y rendimiento», dijo Thomas Riou, CEO de Verescence. «Nuestros esfuerzos fueron reconocidos nuevamente en 2022 por EcoVadis, que nos otorgó la medalla de platino, así como por CDP, que nos otorgó una calificación doble 'A' por nuestro liderazgo en la acción climática y la gestión del agua». Verescence ha reducido sus emisiones de CO2 (niveles 1 y 2) en un 20 % desde 2017, y su plan de descarbonización para 2019-2034 ha sido aprobado por la iniciativa SBTi basado en el escenario WB2C.
Verescence, the global leader in luxury glass packaging for the beauty industry, publishes its 2022-2023 Sustainability Report, approved by independent third-party KPMG. This sixth report highlights the progress made by Verescence in its fundamental pillars: People First, Act For Society, and Eco Solutions, as part of its GLASS MADE TO LAST program.
"The significant advances made by Verescence, as illustrated in this sixth sustainability report, have only been possible thanks to robust governance and a solid performance system.", said Thomas Riou, CEO of Verescence.
"Our efforts were once again recognized in 2022 by EcoVadis, which awarded us its Platinum medal, as well as by CDP, which awarded us a double 'A' rating for our leadership in climate action and water management." Verescence has reduced its CO2 emissions (scopes 1 & 2) by 20% since 2017, and its decarbonization plan for 2019-2034 has been approved by the Science Based Targets initiative (SBTi) based on the WB2C scenario.
Fedemco e Interfresa firman un convenio Fedemco and Interfresa sign an agreement
La federación española de envases de madera y sus componentes, Fedemco, y la asociación interprofesional de la fresa andaluza, Interfresa, han suscrito un nuevo convenio de colaboración.
El acuerdo nace de la necesidad de realizar un trabajo conjunto para cumplir con las nuevas normativas nacionales y europeas sobre el envasado y la gestión de residuos.
El convenio, oficializado en Huelva, contempla la organización de formaciones en materia de envasado, la promoción de buenas prácticas sectoriales, la lucha contra el intrusismo en prácticas comerciales así como contra la competencia desleal en sus respectivas áreas. Garantizar un modelo de economía circular, que asegure la reciclabilidad de los envases puestos en el mercado, es el objetivo final.
En cuanto a la fabricación y confección de envases de madera con fines comerciales, ambas organizaciones garantizarán el cumplimiento de las exigencias en materia de sanidad alimentaria.
The Spanish federation of wooden containers and their components, FEDEMCO, and the interprofessional association of the Andalusian strawberry, Interfresa, have signed a new collaboration agreement. The agreement stems from the need to work together to comply with the new national and European regulations on packaging and waste management.
The agreement, formalized in Huelva, contemplates the organization of
training in packaging, the promotion of good sectorial practices, the fight against intrusion in commercial practices as well as against unfair competition in their respective areas. Guaranteeing a circular economy model that ensures the recyclability of the packaging placed on the market is the ultimate goal.
Regarding the manufacture and preparation of wooden containers for commercial purposes, both organizations will guarantee compliance with the requirements in terms of food sanitation.
00 SOSTENIBILIDAD I SUSTAINABILITY
77
Las asociaciones Plastics Europe, Anaip y AEQT han firmado un acuerdo de colaboración en el marco de Equiplast para fomentar la implementación del programa Operation Clean Sweep® (OCS), con especial énfasis en el área de Tarragona. Esta alianza refuerza las actividades de colaboración de las entidades para evitar la pérdida de granza o pellets en el medioambiente.
Con la firma de este acuerdo, Alicia Martín, directora general de Plastics Europe en la región ibérica; Luis Cediel, director general de Anaip e Ignasi Cañagueral, presidente de AEQT, se han comprometido a promover acciones conjuntas para concienciar a empresas y trabajadores de la cadena de valor de los plásticos sobre los impactos negativos que la pérdida de granza puede tener en el medioambiente; para fomentar la implementación de medidas específicas de control y contención en sus instalaciones; para impulsar la certificación OCS por entidades independientes; y para reforzar la colaboración con las administraciones públicas.
The Plastics Europe, ANAIP and AEQT associations have signed a collaboration agreement within the Equiplast framework to promote the implementation of the Operation Clean Sweep® (OCS) program with special emphasis on the Tarragona area. This alliance reinforces the collaborative activities of the entities to avoid the loss of pellets or pellets in the environment. With the signing of this agreement, Alicia Martín, general director of Plastics Europe in the Iberian region; Luis Cediel, general director of ANAIP and Ignasi Cañagueral, president of AEQT, have agreed to promote joint actions to raise awareness among companies and workers in the plastics value chain about the negative impacts that the loss of pellets can have on the environment ; to encourage the implementation of specific control and containment measures at its facilities; to promote OCS certification by independent entities; and to strengthen collaboration with public administrations.
UPM Specialty Papers ha introducido una nueva etiqueta compatible con LinerLoop para promover el reciclaje de circuito cerrado de los papeles antiadherentes utilizados en etiquetas y cintas autoadhesivas. Los papeles antiadherentes que llevan la etiqueta califican para reciclaje en UPM LinerLoopTM, que es la primera solución de reciclaje de circuito cerrado a escala comercial para papeles antiadherentes recubiertos de silicona.
Los papeles que llevan la etiqueta compatible con LinerLoop cumplen con los siguientes criterios: solo soportes antiadherentes a base de papel siliconado (sin películas plásticas ni papeles recubiertos de PE), tono de papel blanco o amarillo claro, sin adhesivos ni etiquetas, sin núcleos, seguridad de contacto con alimentos registrada según la normativa BfR y FDA en uso final original y puede recogerse a una distancia razonable de la planta de reciclaje de UPM en Europa.
UPM Specialty Papers has introduced a new "LinerLoop compatible" label to promote closed loop recycling of release papers used in self-adhesive labels and tapes. Release papers carrying the label qualify for recycling in UPM LinerLoopTM, which is the first commercial-scale closed-loop recycling solution for silicone coated release papers. The papers carrying the LinerLoop compatible label meet the following criteria: Only siliconized paper-based release liners (no plastic films, or PE-coated papers), Shade of paper white or light yellow, Free from adhesive and labels, free from cores, food contact safety registered according to BfR and FDA regulation in original end use and can be collected a reasonable distance from UPM's recycling plant in Europe.
Plastics Europe, Anaip y AEQT firman en Equiplast un acuerdo para impulsar el programa OCS
Plastics Europe, Anaip and AEQT sign an agreement at Equiplast to promote the OCS program
UPM Specialty Papers presenta la etiqueta LinerLoopTM compatible
00 SOSTENIBILIDAD I SUSTAINABILITY SOSTENIBILIDAD I SUSTAINABILITY
UPM Specialty Papers introduces the LinerLoopTM compatible label
Qosmedix lanza la nueva espátula de papel certificada FSC®
Qosmedix launches the new FSC® certified paper spatula
los productos se obtengan de manera ética y que los materiales se utilicen de bosques gestionados de manera responsable, socialmente beneficiosos, ambientalmente conscientes y económicamente viables. Qosmedix se compromete a proporcionar alternativas ecológicas como parte de su esfuerzo continuo de responsabilidad social corporativa. Además, la compañía donará el 1 % de sus ganancias de las ventas de productos compatibles con EQO al programa Plant a Billion Trees de The Nature Conservancy, que ayuda a restaurar bosques en todo el mundo.
Qosmedix introduces a new FSC® certified paper spatula to its growing range of EQO-Friendly products. This durable mini disposable spatula is ideal for hygienically sampling or testing a variety of cosmetic formulations.
Qosmedix incorpora una nueva espátula de papel con certificación FSC® a su creciente variedad de productos EQO-Friendly. Esta mini espátula desechable duradera es ideal para tomar muestras o probar una variedad de formulaciones cosméticas de manera higiénica.
La certificación FSC® de The Forest Stewardship Council garantiza que
Ayudar y acompañar a las empresas en esta tarea es el objetivo del sello de Industria de Plásticos Española y Sostenible, una marca de certificación en la que Anaip lleva meses trabajando y que presentó coincidiendo con la celebración del Día Mundial del Medioambiente.
The Forest Stewardship Council's FSC® certification ensures that products are ethically sourced and materials are used from responsibly managed, socially beneficial, environmentally conscious and economically viable forests. Qosmedix is committed to providing green alternatives as part of its ongoing corporate social responsibility effort. In addition, the company will donate 1% of its profits from sales of EQO-compliant products to The Nature Conservancy's Plant a Billion Trees program, which helps restore forests around the world. Anaip
La marca de Industria de Plásticos Española y Sostenible es un reconocimiento para las empresas que trabajan en el sector de los plásticos de nuestro país y que se esfuerzan por minimizar su huella ambiental y mejorar su impacto social y económico en su entorno. La marca es otorgada por Anaip como la asociación profesional y de referencia que representa al sector de la transformación de plásticos a nivel nacional, pero para conseguirla no es necesario ser asociado ni transformador de plásticos: es una marca abierta a las empresas de la industria de los plásticos, formen o no parte de Anaip.
Helping and accompanying companies in this task is the objective of the Spanish and Sustainable Plastics Industry seal, a certification mark on which Anaip has been working for months and which it presented coinciding with the celebration of World Environment Day.
The Spanish and Sustainable Plastics Industry brand is recognition for companies that work in the plastics sector in our country and that strive to minimize their environmental footprint and improve their social and economic impact on their environment. The mark is granted by Anaip as the professional and reference association that represents the plastics transformation sector at a national level, but to obtain it it is not necessary to be an associate or a plastics transformer: it is a mark open to companies in the plastics industry. plastics, whether or not they are part of Anaip.
presenta el Sello de Industria de Plásticos Española y Sostenible
Anaip presents the Seal of the Spanish and Sustainable Plastics Industry
79 SOSTENIBILIDAD I SUSTAINABILITY
Jimena Mercedes Barca,
responsable de sostenibilidad para Bimbo EMEA Head of Sustainability for Bimbo EMEA
Actualmente, Bimbo es líder en panadería, bollería y pastelería de marca. ¿Cuál es su posicionamiento en España?
Bimbo Iberia es una compañía de alimentación multimarca formada por más de 5.000 colaboradores cuyo propósito es alimentar un mundo mejor. A lo largo de sus 57 años de historia en España y más de 75 a nivel global, Bimbo ha apostado por la calidad y la innovación para llevar los mejores productos a los hogares españoles. Bimbo cuenta en España con una amplia presencia a nivel nacional, desde las que produce y dis-
tribuye más de 100 productos líderes en las categorías de pan, bollería dulce y salada, y snacks salados a través de sus marcas Bimbo®, Silueta®, Oroweat®, The Rustik Bakery®, Donuts®, Donettes®, Bollycao®, La Bella Easo®, Weikis®, ¡Qé!®, Dokyo®, Eidetesa® , Rapiditas® y Takis®.
¿Cuántas marcas tienen en nuestro país? ¿Cuáles son las referencias más vendidas?
Sin perder su origen panadero y gracias a su espíritu innovador, Bimbo cuenta hoy con más de
Los orígenes de Bimbo se hallan en México, donde comenzó sus actividades en 1945. Bimbo Iberia inició su andadura en 1965, año en el que salió al mercado el primer pan de molde. En 1966, nace Bony®, uno de sus pastelitos más icónicos, junto a Tigretón, Bucanero y Pantera Rosa. Los lanzamientos se suceden, con todo tipo de variedades de pan de molde, y, actualmente, Bimbo está presente en 34 países de los cuatro continentes.
Bimbo's origins are in Mexico, where it began its activities in 1945. Bimbo Iberia began its journey in 1965, the year in which the first sliced bread was launched on the market. In 1966, Bony® was born, one of its most iconic cakes, along with Tigretón, Bucanero and Pantera Rosa. The launches follow one another, with all kinds of varieties of sliced bread, and currently, Bimbo is present in 34 countries on four continents.
20 marcas y más de 100 productos que aportan soluciones de confianza para distintos momentos de consumo, tanto para el día a día como para momentos especiales. Dentro de nuestras categorías de pan, bollería, dulce y salada, y snacks salados, las referencias más vendidas son Donuts, Pan sándwich con corteza y sin Corteza, Donettes y Takis.
Bimbo es una marca con más de cincuenta años de historia. ¿Cuáles cree que son las claves de su éxito? A lo largo de sus más de 50 años de historia en
80 ENTREVISTA I INTERVIEW
«Bimbo ha creado nuevas categorías que han dinamizado el mercado gracias a un enfoque centrado en el consumidor»
"Bimbo has created new categories that have energized the market thanks to a consumerfocused approach"
España, Bimbo ha introducido numerosos productos nuevos en el mercado que han marcado tendencia y llegan a millones de hogares cada día. Su propósito es alimentar un mundo mejor y su receta para lograrlo es la suma de experiencia, innovación, calidad y talento. Bimbo ha revolucionado los lineales del pan, de la bollería dulce y salada y de los snacks, creando nuevas categorías y productos de valor añadido que han dinamizado el mercado de forma notable, gracias a un enfoque centrado en el consumidor y su apuesta estratégica por la innovación como eje transversal de la compañía, desde la selección de los ingredientes y el proceso de elaboración, hasta la distribución y la comercialización.
En definitiva, Bimbo es una compañía experta en desarrollar soluciones de alimentación y sus marcas se caracterizan por su capacidad de adaptación constante a las tendencias, gustos y necesidades del consumidor en 3 grandes ejes: salud, sostenibilidad y placer.
En sus inicios, el Pan Bimbo fue una novedad en Ciudad de México por estar envuelto en celofán. ¿Cómo ha evolucionado su envase a lo largo de los años? El celofán transparente resultó toda una novedad, práctico e higiénico, a diferencia del papel encerado que se usaba en aquella época. Desde entonces, Grupo Bimbo ha seguido apostando por utilizar los materiales de envasado más avanzados tecnológicamente, buscando el mínimo impacto medioambiental, que con el paso de los años nos ha permitido reducir al máximo los calibres de las bolsas y utilizar materiales totalmente reciclables. En algunos países, como México, han incorporado la tecnología D2W, que permite al envase biodegradarse cuando no se dispone de forma correcta.
En los últimos años, la conciencia social acerca de la fabricación y acumulación de plásticos ha crecido exponencialmente. En Bimbo estamos trabajando hacia materiales más sostenibles y respetuosos con el medio ambiente, reduciendo la cantidad de plástico utilizado en la creación de envases.
Nos hemos puesto la meta a nivel global, donde para el año 2025, todos nuestros empaques serán reciclables, biodegradables o compostables.
La imagen del osito Bimbo también ha ido cambiando, al igual que el logotipo. ¿Cuándo ha sido la última vez que lo actualizaron y por qué?
En 1945 es cuando surge como imagen de la
empresa fruto del dibujo de un oso en una tarjeta de Navidad, al que Anita Mata, esposa de Jaime Sendra, uno de los cuatro fundadores de la compañía, le puso los característicos detalles del gorro, el delantal y el pan bajo el brazo. Imagen que se ha ido modificando y adaptando a los tiempos a lo largo de más de 57 años. Dejó su apariencia caricaturesca e ilustrada en 2017 para unirse al mundo 3D en 2019. De esta forma se consiguió mayor realismo, mayor detalle y seguir siendo el osito encantador que continúa trayendo alegría a generaciones. El paso al mun-
'do 3D nos permitió definir mejor la personalidad y sus expresiones.
En 2018, La Bella Easo cumplió 50 años. ¿Ha cambiado mucho desde sus inicios?
Con más de 50 años de historia, La Bella Easo es líder del mercado de bollería tradicional gracias a la calidad de sus productos y a la permanente innovación para responder a las demandas de los consumidores.
La marca se ha convertido en un referente del desayuno de las familias contando, entre otros productos, con magdalenas, pan de leche, croissants y bizcochos. Además, se caracteriza por la innovación continua en la mejora de sus productos incorporando, por ejemplo, la gama 0 % azúcares añadidos en su porfolio.
¿Qué medidas están implementando a favor de una producción más sostenible?
Intentamos mejorar nuestras recetas añadiendo ingredientes procedentes de vegetales y plantas que aporten altos beneficios nutricionales, como es el caso de la fibra. De este modo buscamos apoyar dietas responsables aumentando los ingredientes de origen vegetal en las formulaciones de productos.
Por otro lado, apoyamos una economía circular a través del uso de envases sostenibles y programas de desperdicio de alimentos en un 50 %, reducir el uso de agua en todas las operaciones para garantizar su conservación, reducir la dependencia de combustibles fósiles y reducir las
NPFOOD 81 ENTREVISTA I INTERVIEW
Bimbo cuenta en España con 11 plantas de producción, desde las que produce y distribuye más de 100 productos de pan, bollería y snacks salados Bimbo has 11 production plants in Spain, from which it produces and distributes more than 100 bread, pastry and salty snack products
emisiones de CO2 en todas las operaciones. Además, fomentamos un entorno de trabajo que sea diverso, inclusivo y accesible para todos los colaboradores con discapacidades.
¿Utilizan energías renovables?
Nuestra energía eléctrica es de origen renovable, a través de los contratos con nuestras comercializadoras y, además, estamos introduciendo en nuestros techos placas fotovoltaicas para nuestro consumo. Actualmente, ya están en funcionamiento en las plantas de Puente Genil, Guadalajara, Medina y en Portugal en Albergaria y Sintra. A nivel global, Grupo Bimbo ya opera con 85 % de energía renovable que proviene del sol y/o del viento.
En 2021 Bimbo se comprometió a lograr Cero Emisiones Netas de Carbono para el año 2050 y recientemente Carbon Disclosure Project (CDP) le ha reconocido con la máxima calificación. ¿Cuál es su hoja de ruta para conseguirlo?
Nuestra ruta hacia cero emisiones netas de carbono es la siguiente: en 2025, el 100 % emisiones de Alcance 2 y el 12,5 % emisiones de Alcance 3; en 2030, el 50 % emisiones de Alcance 1 y el 29 % emisiones de Alcance 3; en 2040, el 100 % emisiones de Alcance 1 y 2.
Hemos definido 16 estrategias para cumplir con los objetivos: movilidad, eliminación de combustibles fósiles, refrigerantes, innovación de nuevas tecnologías, energía eficiente, energía renovable, sistema de almacenamiento, instalaciones eléctricas, suministro sustentable, agricultura regenerativa, cero desperdicios, colaboradores hacia las cero emisiones (Alcance 3), movilidad tercerizada cero emisiones de carbono (alcance 3), huella de carbono de clientes, inversión y mejoramiento forestal.
¿Están trabajando para conseguir un packaging más sostenible?
Enmarcado en la estrategia de sostenibilidad de la compañía, estamos trabajando en reducir los tamaños de envolturas y de densidades de los envases. Además, estamos incluyendo mensajes para informar del tipo de packaging que estamos utilizando y dónde y cómo se puede reciclar.
¿Qué porcentaje de plástico reciclado están empleando? ¿Es todo reciclable? Uno de los ejemplos es el reciente lanzamiento del nuevo pan de molde Bimbo® 50/50, que aparte de ser 100 % reciclable, el 30 % proviene de plástico reciclado, procedente de la economía circular, presente no solo en este producto sino también en las bolsas de Bimbo Familiar, Grande y Sin Corteza.
Por otro lado, los envases de Donuts cuentan con un 80 % de PET Reciclado y los blísters de Donuts, Donettes y Pingüinos, un 80 % de PET reciclado.
Si el objetivo es reducir la cantidad de plástico, ¿por qué se envasan las magdalenas de forma individual? Bimbo trabaja para ofrecer los mejores alimentos, fomentando el consumo responsable, apostando por la reducción y control del tamaño de las porciones. Con los envases individuales garantizamos además su seguridad alimentaria y la calidad de cada uno de nuestros productos, tan fundamental para nuestros consumidores.
¿En qué consiste el Programa Buen Vecino?
En nuestro compromiso con el planeta y las personas creamos el Programa Buen Vecino para contribuir a la mejora de la calidad de vida de las personas que viven o trabajan alrededor de nuestros centros de trabajo.
En 2022, incrementamos el porcentaje de inversión en un 33 % respecto al año anterior. En total se presentaron 35 iniciativas, más del 50 % de
las cuales tienen un impacto en instituciones sociales; más del 25 % están enfocadas en beneficiar a niños y más de un 20 % a personas con discapacidad.
¿Cuáles son los objetivos de la carrera Global Energy Race? ¿Llevan a cabo otras iniciativas parecidas?
Uno de los principales objetivos de la Bimbo Global Race es promover el deporte y los hábitos saludables. Este 2022 hemos tenido en España una participación de más de 18.000 personas en formato híbrido (presencial y virtual), lo que nos ha permitido donar más de 300.000 rebanadas de pan a bancos de alimentos de Madrid, Barcelona, Valencia y Sevilla.
¿Tienen previsto algún lanzamiento en este primer semestre del año?
En línea con la estrategia de sostenibilidad de la compañía, acabamos de lanzar el Pan de molde Bimbo® 50/50, producto elaborado con 50 % harina blanca de trigo y 50 % con harina integral, que pretende que los productos integrales o semi-integrales entren cada vez más en los hogares españoles incorporando lo mejor de los dos mundos: la organolepsia y suavidad de un pan blanco con los beneficios nutricionales del pan integral. Además, este lanzamiento conlleva otra novedad y es que, además de tener un packaging más sostenible como comentábamos, hemos incorporado por primera vez el código Navilens, un código QR, similar a los códigos estándar, que permite que las personas con discapacidad vi-
82 ENTREVISTA I INTERVIEW
Según la estrategia de sostenibilidad de la compañía, estamos trabajando en reducir los tamaños de envolturas y de densidades de los envases
'
In accordance with the company's sustainability strategy, we are working on reducing the sizes of wrappers and packaging densities
sual, o con baja visión, puedan detectar el producto en los lineales del supermercado con su teléfono móvil y además ampliar su información nutricional.
Currently, Bimbo is a leader in branded bakery, pastries and pastries. What is your position in Spain?
Bimbo Iberia is a multi-brand food company made up of more than 5,000 employees whose purpose is to feed a better world. Throughout its 57 years of history in Spain and more than 75 globally, Bimbo has opted for quality and innovation to bring the best products to Spanish homes.
Bimbo has a broad national presence in Spain, producing and distributing more than 100 leading products in the categories of bread, sweet and savory pastries, and savory snacks through its brands Bimbo®, Silueta®, Oroweat® , The Rustik Bakery®, Donuts®, Donettes®, Bollycao®, La Bella Easo®, Weikis®, ¡Qé!®, Dokyo®, Eidetesa®, Rapiditas®, and Takis®.
How many brands do you have in our country? What are the most sold references?
Without losing its bakery origins and thanks to its innovative spirit, Bimbo today has more than 20 brands and more than 100 products that provide reliable solutions for different moments of consumption, both for everyday use and for special moments. Within our categories of bread, pastries, sweet and salty, and salty snacks, the bestselling references are Donuts, Sandwich bread with and without crust, Donettes and Takis.
Bimbo is a brand with more than fifty years of history. What do you think are the keys to your success?
Throughout its more than 50-year history in Spain, Bimbo has introduced numerous new products to the market that have set trends and reach millions of homes every day. The purpose of the company is to feed a better world and its recipe to achieve it is the sum of experience, innovation, quality and talent.
Bimbo has revolutionized the bread, sweet and savory pastries and snacks shelves, creating new categories and value-added products that have remarkably boosted the market thanks to a focus focused on the consumer and its strategic commitment to innovation as the transversal axis of the company, from the selection of the ingredients and the manufacturing process, to the distribution and commercialization.
In short, Bimbo is a company that is an expert in developing food solutions and its brands are cha-
racterized by their ability to constantly adapt to consumer trends, tastes and needs in 3 main axes: health, sustainability and pleasure.
In its beginnings, Pan Bimbo was a novelty in Mexico City because it was wrapped in cellophane. How has your packaging evolved over the years?
The transparent cellophane was a novelty, practical and hygienic, unlike the waxed paper that was used at that time. Since then, Grupo Bimbo has continued to bet on using the most technologically advanced packaging materials, seeking the minimum environmental impact, which over the years has allowed us to reduce the caliber of the bags as much as possible and use totally recyclable materials. In some countries such as Mexico, it has incorporated D2W technology that allows packaging to biodegrade when it is not disposed of correctly.
In recent years, social awareness about the manufacture and accumulation of plastics has grown exponentially. At Bimbo we are working towards more sustainable and environmentally friendly materials, reducing the amount of plastic used in the creation of packaging.
We have set a global goal, where by 2025, all our packaging will be recyclable, biodegradable or compostable.
The image of the Bimbo bear has also been changing, as has the logo. When was the last time you updated it and why?
It was in 1945 that the image of the company emerged as the result of a drawing of a bear on a Christmas card, to which Anita Mata, wife of Jai-
me Sendra, one of the four founders of the company, gave the characteristic details of the hat, the apron and the bread under her arm. Image that has been changing and adapting to the times for more than 57 years.
It left its cartoony, illustrated appearance in 2017 to join the 3D world in 2019. In this way, it achieved greater realism, greater detail and remains the charming bear that continues to bring joy to generations. The move to the 3D world allowed us to better define the personality and its expressions.
In 2018, La Bella Easo turned 50. Has it changed much since its inception?
With more than 50 years of history, La Bella Easo has become a leader in the traditional pastry market thanks to the quality of its products and permanent innovation to respond to consumer demands.
The brand has become a benchmark for family breakfasts, including muffins, milk bread, croissants and biscuits, among other products. In addition, it is characterized by continuous innovation in the improvement of its products, incorporating, for example, the 0% added sugar range in its portfolio.
What measures are you implementing in favor of a more sustainable production?
We try to improve our recipes by adding ingredients from vegetables and plants that provide high nutritional benefits, such as fiber. In this way we seek to support responsible diets by increasing ingredients of plant origin in product formulations.
NPFOOD 83 ENTREVISTA I INTERVIEW
On the other hand, we support a circular economy through the use of sustainable packaging and food waste programs by 50%, reducing the use of water in all operations to guarantee its conservation, reducing dependence on fossil fuels and reducing emissions. of CO2 in all operations. In addition, we foster a work environment that is diverse, inclusive, and accessible to all employees with disabilities.
Do you use renewable energy?
The origin of our electrical energy is of renewable origin through contracts with our distributors and, in addition, we are introducing photovoltaic panels on our roofs for our consumption. Currently, they are already in operation in the plants of Puente Genil, Guadalajara, Medina and in Portugal in Albergaria and Sintra.
Globally, Grupo Bimbo already operates with 85% renewable energy that comes from the sun and/or wind.
In 2021 Bimbo committed to achieving Zero Net Carbon Emissions by the year 2050 and recently the CDP has recognized it with the highest rating. What is your roadmap to achieve it?
Our path to net zero carbon emissions is as follows: by 2025, 100% Scope 2 emissions and 12.5% Scope 3 emissions; in 2030, 50% Scope 1 emissions and 29% Scope 3 emissions; in 2040, 100% Scope 1 and 2 emissions.
We have defined 16 strategies to meet the objectives: mobility, elimination of fossil fuels, refrigerants, innovation of new technologies, efficient energy, renewable energy, storage system, electrical installations, sustainable supply, regenerative agriculture, zero waste, collaborators towards zero emissions (Scope 3), outsourced mobility zero carbon emissions (scope 3), Customer carbon footprint, Investment and forest improvement.
Are you working to achieve a more sustainable pack?
As part of the company's sustainability strategy, we are working on reducing the sizes of wrappers and packaging densities. In addition, we are including messages to inform about the type of packaging we are using and where and how it can be recycled.
What percentage of recycled plastic are you using? Is everything recyclable?
One of the examples is the recent launch of the
new Bimbo® 50/50 sliced bread, which apart from being 100% recyclable, 30% comes from recycled plastic, from the circular economy, present not only in this product but also in the bags of Bimbo Familiar, Grande and Sin Corteza. On the other hand, the Donuts containers have 80% Recycled PET and the Donuts, Donettes and Penguins blister packs have 80% Recycled PET.
If the goal is to reduce the amount of plastic, why are the cupcakes individually wrapped?
Bimbo works to offer the best foods, promoting responsible consumption, betting on the reduction and control of portion sizes. With individual packaging we also guarantee food safety and the quality of each of our products, which is so essential for our consumers.
What is the Good Neighbor Program?
In our commitment to the planet and people, we created the Good Neighbor Program to contribute to improving the quality of life of the people who live or work around our workplaces.
In 2022, we increased the percentage of investment by 33% compared to the previous year. In total, 35 initiatives were presented, more than 50% of which have an impact on social institutions; more than 25% are focused on benefiting children and more than 20% on people with disabilities.
What are the objectives of the Global Energy Race?
Do you carry out other similar initiatives?
One of the main objectives of the Bimbo Global Race is to promote sports and healthy habits. This 2022 In Spain we have had a participation of more than 18 thousand people in a hybrid format
El
50/50
The Bimbo® 50/50 sliced bread packaging incorporates the Navilens code, a QR which allows people with low vision or visual disabilities to detect the product on mobile shelves and expand its nutritional information
'(face-to-face and virtual), which has allowed us to donate more than 300 thousand slices of bread to food banks in Madrid, Barcelona, Valencia and Seville.
Do you have any launch for this first half of the year?
In line with the company's sustainability strategy, we have just launched Bimbo® 50/50 sliced bread, a product made with 50% white wheat flour and 50% wholemeal flour, which aims to make wholemeal or semi-wholemeal products increasingly enter Spanish homes incorporating the best of both worlds: the organolepsy and softness of white bread with the nutritional benefits of wholemeal bread. In addition, this launch brings another novelty and that is that in addition to having a more sustainable packaging as we mentioned, we have incorporated the Navilens code for the first time, a QR code, similar to standard codes, that allows people with visual disabilities, or with low vision, can detect the product on the supermarket shelves with their mobile phone and also expand its nutritional information.
84 ENTREVISTA I INTERVIEW
packaging del pan de molde
Bimbo®
incorpora el código Navilens, un QR que permite que las personas con baja visión o discapacidad visual puedan detectar el producto en los lineales con su móvil y ampliar su información nutricional
foodies
Novedades en Alimentación y Bebidas New in Food and Beverages
Río de Galicia destaca el papel de la mujer en el sector lácteo Río de Galicia highlights the role of women in the dairy sector
Coincidiendo con la víspera del Día Mundial de la Leche, Río de Galicia organizó un acto con el que poner en valor el papel determinante de las mujeres para el sector lácteo de Galicia y la supervivencia del entorno rural. La marca de leche 100 % gallega perteneciente al Grupo Lence presentó junto a toda la cadena de valor 'Actitud Río: Puro coraje'. Con esta campaña, Río de Galicia pone en valor el trabajo de las mujeres en el rural, que, orgullosas defensoras del campo, son las que consiguen que siga teniendo futuro en la actualidad. La campaña está presente en la web de Río de Galicia, en sus cuentas de redes sociales y a través de un código QR en los envases de leche. Coinciding with the eve of World Milk Day, Río de Galicia organized an event to value the determining role of women for the dairy sector in Galicia and the survival of the rural environment. The 100% Galician milk brand belonging to the Lence Group presented, together with the entire value chain, "Actitud Río: Pure courage". With this campaign, Río de Galicia values the work of rural women, who, proud defenders of the countryside, are the ones who continue to have a future today. The campaign is present on the Río de Galicia website, on its social media accounts and through a QR code on the milk containers.
Barbadillo innova con Rebujito en lata Barbadillo innovates with canned Rebujito
Barbadillo Mixed Rebujito, un cóctel de vino premezclado de Bodegas Barbadillo, S.L., se presenta en una lata de Ardagh Metal Packaging (AMP). Es una innovación para el mercado español de RTD (bebidas listas para consumo, RTD por sus siglas en inglés, Ready-to-drink). El nuevo Rebujito Mixto de Barbadillo (4,9 % ABV), llenado por Refresco Iberia, ofrece ahora por primera vez una versión de este cóctel en un cómodo formato premezclado. La lata delgada muestra un diseño fresco y veraniego en turquesa y blanco del joven diseñador Antonio López, de 250ml. Barbadillo Mixed Rebujito, a pre-mixed wine cocktail from Bodegas Barbadillo, S.L., is presented in an Ardagh Metal Packaging (AMP) tin. It is an innovation for the Spanish RTD market. The new Rebujito Mixto de Barbadillo (4.9% ABV), filled by Refresco Iberia, now offers for the first time a version of this cocktail in a convenient pre-mixed format. The slim can showcases a fresh, summery turquoise and white design of the young designer Antonio López, 250 ml
85 FOODIES I NEWS
01
'
NPFOOD ' 02
'
Juver lanza su nueva gama de refrescos Juver launches its new range of soft drinks
Juver Alimentación lanza su nueva gama de refrescos de alto contenido en zumo de frutas para niños. Se trata de una bebida refrescante con un 20 % de contenido en zumo de frutas y de un refresco, en formato individual, un envase cómodo, fácilmente transportable. Se presenta en tres sabores diferentes. Florida, con el refrescante sabor de la naranja; Bahamas, con una fusión de sabores, y Multivitaminas, con mango sumado a la uva y al melocotón. Juver Alimentación launches its new range of soft drinks with a high fruit juice content for children. It is a refreshing drink with a 20% fruit juice content and a soft drink, in individual format, a convenient, easily transportable container. It comes in three different flavors. Florida, with the refreshing taste of orange; Bahamas, with a fusion of flavours, and Multivitamins, with mango added to grapes and peach.
Nuevos Chocapic Crunchy Brownie New Chocapic Crunchy Brownie
Los nuevos cereales para el desayuno de Nestlé Chocapic Crunchy Brownie tienen un exquisito sabor a brownie. Están elaborados con un 34 % de cereal integral, delicioso chocolate sabor brownie y textura crujiente. The new Nestlé Chocapic Crunchy Brownie breakfast cereals have an exquisite brownie flavour. They are made with 34% whole grain, delicious chocolate brownie flavor and crunchy texture.
' 03 86 FOODIES I NEWS foodies 'Novedades en Alimentación y Bebidas New in Food and Beverages ' 04
foodies
Novedades en Alimentación y Bebidas New in Food and Beverages
Novedades de Aguinamar® News from Aguinamar®
Aguinamar® acaba de lanzar dos nuevos productos: Carpaccio de pulpo y Colas de langostino al curry. El Carpaccio de pulpo ofrece al consumidor un formato novedoso y único, ya que se presenta ahora en finas láminas y refrigerado en formato de flor, emplatado y listo para servir. Las colas de langostino al curry son una solución práctica, ya que maridan tanto con arroces como con pastas o verduras al wok. Esta nueva referencia completará la gama actual compuesta por las colas de langostino cocidas y al ajillo. Aguinamar® has just launched two new products: Octopus Carpaccio and Curry Prawn Tails. Octopus Carpaccio offers consumers a new and unique format, as it is now presented in thin slices and refrigerated in flower format, plated and ready to serve. Curry prawn tails are a practical solution, as they go well with rice, pasta or wok vegetables. This new reference will complete the current range made up of cooked and garlic shrimp tails.
S.Pellegrino presenta su nuevo formato on the go S.Pellegrino presents its new on the go format
S.Pellegrino, el agua con gas más icónica de Italia, presenta su nuevo formato en lata de 33cl. Con un diseño ultra premium, la nueva lata slim de 33cl de S.Pellegrino (Nestlé España) es totalmente sostenible. Realizada con aluminio reciclado, es 100 % reciclable.
S.Pellegrino, the most iconic sparkling water in Italy, presents its new format in a 33 cl can. With an ultra-premium design, the new 33cl slim can from S.Pellegrino (Nestlé Spain) is totally sustainable. Made with recycled aluminium, it is 100% recyclable.
87 FOODIES I NEWS
NPFOOD '
06
'
foodies
'Novedades en Alimentación y Bebidas New in Food and Beverages
Nueva marca Go for Tapas del grupo TGT New brand Go for Tapas from the TGT group
Go for Tapas, del grupo TGT, es una tabla con una cuidada selección de las mejores variedades de quesos de España: quesos semicurados de ovejas y cabras, semicurados de vacas y el clásico manchego. Las tablas han sido creadas con un enfoque ecofriendly, por lo que tienen un 80 % menos de plástico que las tablas de queso convencionales y sus envases son 100 % reciclables. Go for Tapas, from the TGT group, is a table with a careful selection of the best varieties of cheeses in Spain: semi-cured sheep and goat cheeses, semi-cured cows and the classic Manchego. The boards have been created with an eco-friendly approach, so they have 80% less plastic than conventional cheese boards and their packaging is 100% recyclable. '
Viñedos El Pacto es la mirada de la compañía de vinos Vintae hacia sus raíces, a los vinos de pueblo, a los riojas más puros. Un proyecto en el que Richi Arambarri y Raúl Acha, CEO y director técnico de Vintae, han puesto toda su energía, ya que supone hacer brillar las cepas centenarias del lugar de sus antepasados, en la comarca de Alto Najerilla. El último vino de Viñedos El Pacto es un Ojo Gallo, llamado así por su color, un tipo de vino que fue el más conocido en el Alto Najerilla durante las décadas más frías del siglo XX. Es un estilo de vino que prácticamente se había perdido con las nuevas generaciones, pero que Raúl Acha no podía dejar que desapareciese. Los Ojo Gallos eran de esos vinos elaborados en casa para compartir con vecinos y forasteros, vinos que llevan grabada la impronta de su lugar de origen. Viñedos El Pacto is the look of the Vintae wine company towards its roots, to village wines, to the purest Riojas. A project in which Richi Arambarri and Raúl Acha, CEO and technical director of Vintae, have put all their energy, since it means making the centenary vines from the place of their ancestors, in the Alto Najerilla region, shine. The latest wine from Viñedos El Pacto is an "Ojo Gallo", named for its color, a type of wine that was the best known in Alto Najerilla during the coldest decades of the 20th century. It is a style of wine that had practically been lost with the new generations, but that Raúl Acha could not let disappear. The "Ojo Gallos" were one of those wines made at home to share with neighbors and strangers, wines that bear the imprint of their place of origin.
El Pacto de Cárdenas, un vino que recupera la tradición del Ojo Gallo El Pacto de Cárdenas, a wine that recovers the tradition of Ojo Gallo
' 07 88 FOODIES I NEWS
08
La Sirena lanza dos nuevos productos La Sirena launches two new products
La Sirena, cadena española líder en alimentos congelados, ha incorporado a sus lineales un preparado para tortillas de patata con cebolla y un pack de lomos de atún con sello MSC. Para conseguir una tortilla de patatas jugosa, solo es necesario descongelar una de las cuatro bolsas que contiene el preparado durante 5 minutos en el microondas a 850W, añadir huevo y dejar cuajar en la sartén al gusto. Los lomos de atún se presentan en un pack de 4 de 125g y la principal novedad reside en su envoltorio chain pack, exclusivo en retail, ampliando así las referencias que ya cuentan con este formato: salmón, bacalao y merluza. Este facilita una descongelación rápida sumergiendo el producto en agua fría. Los lomos de atún cuentan, además, con el sello MSC, que certifica que provienen de pesquerías responsables. Están limpios, sin piel y sin espinas, facilitando su consumo. La Sirena, the leading Spanish frozen food chain, has added to its shelves a preparation for potato tortillas with onion and a pack of tuna loins with the MSC seal. To get a juicy potato omelette, it is only necessary to defrost one of the four bags containing the preparation for 5 minutes in the microwave at 850W, add the egg and let it curdle in the pan to taste. The tuna loins are presented in a pack of 4 of 125g and the main novelty lies in its chain pack packaging, exclusive in retail, thus expanding the references that already have this format: salmon, cod and hake. This facilitates rapid defrosting by immersing the product in cold water. The tuna loins also have the MSC seal, which certifies that they come from responsible fisheries. Clean, skinless and boneless, making it easy to eat.
Noel relanza 'Delizias' Noel relaunches 'Delizias'
Noel reposiciona su gama de charcutería loncheada 'Delizias', incorporando mejoras en las recetas de algunas de las referencias, además de cambiar por completo la imagen y el diseño del packaging. Los envases de toda la gama están compuestos en un 70 % de plástico reciclado y, además, se ha disminuido la cantidad del mismo, lo que supondrá una reducción total de unos 43.000 kg de este material al año, hecho que está totalmente alineado con la estrategia de sostenibilidad que está llevando a cabo la compañía. Al ecodiseño de los packs, hay que añadir otras acciones que ha puesto en marcha la compañía y que se recogen en su Memoria de Responsabilidad Corporativa. Noel repositions its 'Delizias' range of sliced charcuterie, incorporating improvements in the recipes of some of the references, as well as completely changing the image and design of the packaging. The containers of the entire range are made up of 70% recycled plastic and, in addition, the amount of it has been reduced, which will mean a total reduction of about 43,000 kg of this material per year, a fact that is fully aligned with the sustainability strategy that the company is carrying out. To the ecodesign of the packs, we must add other actions that the company has implemented and which are included in its Corporate Responsibility Report.
89 FOODIES I NEWS NPFOOD
Novedades
foodies '
en Alimentación y Bebidas New in Food and Beverages
' 09 ' 10
SMURFIT KAPPA DESARROLLA UN NUEVO EMBALAJE PARA PIZZA PREPARADA SMURFIT KAPPA DEVELOPS A NEW PACKAGING FOR READY-MADE PIZZA
Smurfit Kappa ha desarrollado un innovador embalaje que optimiza la cadena de suministro de pizzas. Es rápido de montar, mejora en un 50 % la distribución, maximiza la operativa en el retail e incluye un tratamiento superficial antigrasa que garantiza el contacto con alimentos. Asimismo, esta nueva solución para pizza preparada respeta la colocación de los agujeros de ventilación y utiliza un 6 % menos de superficie de cartón para su elaboración, lo que implica poder transportar un 50 % más de embalajes por pallet y 25 camiones menos al año, tomando como ejemplo una cantidad de 2 millones de unidades anuales.
Smurfit Kappa has developed innovative packaging that optimizes the pizza supply chain. It is quick to assemble, improves distribution by 50%, maximizes retail operations and includes an anti-grease surface treatment that guarantees contact with food. Likewise, this new solution for prepared pizza respects the placement of the ventilation holes and uses 6% less cardboard surface for its preparation, which means being able to transport 50% more packaging per pallet and 25 fewer trucks per year, taking as an example an amount of 2 million units per year
VICKY FOODS DIVERSIFICA SU DIVISIÓN DE PAN CON UNA LÍNEA DE TORTILLAS DE HARINA DE TRIGO
VICKY FOODS DIVERSIFIES ITS BREAD DIVISION WITH A LINE OF WHEAT FLOUR TORTILLAS
Vicky Foods continúa impulsando su división de pan con la inauguración de una nueva línea destinada a elaborar tortillas de harina de trigo. La compañía ha invertido 4 millones de euros para la puesta en marcha de esta línea ubicaba en su planta de Villalonga (Valencia). Las tortillas, lanzadas en dos variedades, pan blanco y pan integral, estarán disponibles en diferentes tamaños: 20 cm de diámetro para los paquetes de 10 unidades y los de 6, en el formato de 1 euro, y 25 cm para bolsas de 6 unidades. Vicky Foods cerró 2022 con una facturación global de 536 millones de euros y un incremento de su volumen de producción del 6 %, con más de 203.000 toneladas de productos. En 2022, el pan fue la principal categoría a nivel de producción de la empresa con un 58 % del volumen total.
Vicky Foods continues to boost its bread division with the inauguration of a new line for making wheat flour tortillas. The company has invested 4 million euros to start up this line located at its plant in Villalonga (Valencia). The tortillas, launched in two varieties, white bread and whole wheat bread, will be available in different sizes: 20 cm in diameter for packages of 10 units and those of 6, in the 1 euro format, and 25 cm for bags of 6 units . Vicky Foods closed 2022 with a global turnover of 536 million euros and an increase in its production volume of 6%, with more than 203,000 tons of products. In 2022, bread was the top category at the company's production level with 58% of total volume.
90 ACTUALIDAD I NEWS
SOSTENIBILIDAD/SUSTAINABILITY
LEYMA LANZA LA PRIMERA BOTELLA DE LECHE 100 % RECICLADA DE ESPAÑA LEYMA LAUNCHES THE FIRST BOTTLE OF 100% RECYCLED MILK IN SPAIN
Leyma, empresa que forma parte del Grupo Lence, da un nuevo paso en su compromiso con la sostenibilidad y la economía circular con el lanzamiento de la primera botella de leche 100 % reciclada en España. El nuevo envase, que está destinado a la leche fresca, ha sido diseñado considerando todas las fases del ciclo de vida del producto. El material es una preforma 100 % rPET, lo que supone un ahorro de 33,22 gramos de CO2 equivalente por preforma. Además, la huella de carbono es un 31,7 % inferior.
Leyma, a company that is part of the Lence Group, takes a new step in its commitment to sustainability and the circular economy with the launch of the first bottle of 100% recycled milk in Spain. The new packaging, which is intended for fresh milk, has been designed considering all phases of the product's life cycle.
The material is a 100% rPET preform, which represents a saving of 33.22 grams of CO2 equivalent per preform. In addition, the carbon footprint is 31.7% lower.
EL 78 % DE LOS ALIMENTOS DESPERDICIADOS EN VERANO NO SE UTILIZAN 78% OF FOOD WASTED IN SUMMER IS UNUSED
Desde Too Good To Go, empresa de impacto social responsable de la app para salvar el excedente de comida de los establecimientos y evitar el desperdicio de alimentos, señalan los datos del último Panel de Cuantificación del Desperdicio Alimentario en los Hogares españoles, realizado por el Ministerio de Agricultura, Pesca y Alimentación. Este panel indica que, durante la primavera y el verano del año 2022, los hogares desperdiciaron más de 586 toneladas de productos alimentarios, siendo el 78 % correspondiente a productos sin usar, es decir, que se desperdiciaron tal y como se compraron. La buena noticia es que el desperdicio de alimentos disminuyó un 5 % respecto a 2021.
From Too Good To Go, a social impact company responsible for the app to save surplus food from establishments and avoid food waste, point out the data from the latest Food Waste Quantification Panel in Spanish Households, carried out by the Ministry Agriculture, Fisheries and Food. This panel indicates that, during the spring and summer of 2022, households wasted more than 586 tons of food products, 78% of which correspond to unused products, that is, they were wasted just as they were purchased. The good news is that food waste decreased by 5% compared to 2021.
91 ACTUALIDAD I NEWS
NPFOOD
COVERIS COLABORA CON POLLEN + GRACE PARA CREAR UNA NUEVA GAMA DE ENVASES DE ENSALADAS COVERIS COLLABORATES WITH POLLEN + GRACE TO CREATE A NEW RANGE OF SALAD CONTAINERS
Coveris se asocia con Pollen + Grace para proponer una nueva solución de envasado para su gama de ensaladas frescas. Las fundas de cartón de origen sostenible y los cuencos cuadrados de papel kraft recubiertos de PE para evitar la entrada de humedad se complementan con tapas transparentes mono rPET, que contienen un mínimo de un 30 % de material reciclado. Este packaging es apilable, para mejorar la visibilidad del producto y la usabilidad en los estantes. Utilizando la experiencia en impresión de Coveris, se han realizado mejoras en la gestión del color en las fundas de cartón de las ensaladas para garantizar que se mantenga un estándar de color premium. Coveris partners with Pollen + Grace to propose a new packaging solution for its range of fresh salads. Sustainably sourced cardboard sleeves and PE-coated square kraft paper bowls to keep out moisture are complemented by clear mono rPET lids, which contain a minimum of 30% recycled material. This packaging is stackable, to improve product visibility and usability on the shelves. Using Coveris' printing expertise, color management improvements have been made to the salad carton sleeves to ensure a premium color standard is maintained.
TGT DISTRIBUIRÁ EN EXCLUSIVA EN ESPAÑA LOS QUESOS DE SAPUTO DAIRY TGT WILL EXCLUSIVELY DISTRIBUTE SAPUTO DAIRY CHEESES IN SPAIN
Quesos TGT distribuirá en exclusiva los productos de Saputo, el principal fabricante de quesos y uno de los mayores fabricantes de productos lácteos del Reino Unido. TGT comercializará en exclusiva en nuestro país la marca de queso cheddar Cathedral City, la marca más vendida de queso cheddar en Reino Unido, y las marcas de mantequilla y margarina Clover, Country Life, Willow y Utterly Butterly. Grupo TGT asumirá la responsabilidad de la gestión y comercialización de estas marcas de Saputo.
TGT Cheeses will exclusively distribute the products of Saputo, the leading cheese manufacturer and one of the largest dairy manufacturers in the UK. TGT will exclusively market in Spain the Cathedral City cheddar brand, the best-selling cheddar brand in the UK, and the butter and margarine brands Clover, Country Life, Willow and Utterly Butterly. Grupo TGT will assume responsibility for the management and marketing of these Saputo brands.
92 ACTUALIDAD I NEWS
SOSTENIBILIDAD/SUSTAINABILITY
ADBIOPLASTICS DESARROLLA JUNTO A BORGES
ENVASES MONODOSIS COMPOSTABLES PARA AOVE ADBIOPLASTICS DEVELOPS COMPOSTABLE SINGLE-DOSE PACKAGING FOR EVOO TOGETHER WITH BORGES
La empresa ADBioplastics ha participado en el desarrollo de envases monodosis compostables para aceite de oliva virgen extra junto a un equipo de trabajo liderado por la empresa productora y comercializadora de aceites y aderezos
Capricho Andaluz, perteneciente a Borges International Group. En la fabricación de estos envases monodosis se ha empleado bioplástico 100 % compostable a nivel industrial PLAPremium desarrollado por ADBioplastics, que puede ser desechado en el contenedor orgánico. Estas monodosis se comercializarán en los próximos meses, inicialmente bajo las marcas Capricho Andaluz y Borges, pero con la previsión de lanzar nuevas referencias. The company ADBioplastics has participated in the development of compostable single-dose containers for extra virgin olive oil together with a work team led by the company that produces and markets oils and dressings
Capricho Andaluz, belonging to Borges International Group. In the manufacture of these single-dose containers, 100% industrially compostable PLA-Premium bioplastic developed by ADBioplastics has been used, which can be discarded in the organic container. These single doses will be marketed in the coming months, initially under the Capricho Andaluz and Borges brands, but with the expectation of launching new references.
SYRA COFFEE PRESENTA SYRA LAB, UNA INICIATIVA PARA REPENSAR LA INDUSTRIA DEL CAFÉ SYRA COFFEE PRESENTS SYRA LAB, AN INITIATIVE TO RETHINK THE COFFEE INDUSTRY
Syra Coffee presenta Syra Lab, su más reciente proyecto que busca repensar y reformular cómo se aborda el café en todo su proceso. Esta iniciativa está vinculada a su compromiso con la calidad desde el origen, y se materializa a través de conexiones con productores así como mediante acciones que ayuden a que esta industria sea más sostenible y justa, desde la finca hasta la taza. Syra Lab es un proyecto que fomenta que el café de alta calidad sea obtenido de forma ética, con precios asequibles, con un lenguaje simplificado, y poniendo en marcha una disrupción en la industria gracias a las soluciones circulares e innovadoras que aporta, con el fin de repensar cómo se produce y cómo se consume el café.
Syra Coffee presents Syra Lab, its most recent project that seeks to rethink and reformulate how coffee is approached throughout its entire process. This initiative is linked to its commitment to quality from the beginning, and is materialized through connections with producers as well as through actions that help make this industry more sustainable and fair, from the farm to the cup. Syra Lab is a project that encourages high-quality coffee to be obtained ethically, at affordable prices, with simplified language, and starting a disruption in the industry thanks to the circular and innovative solutions it provides, in order to to rethink how coffee is produced and how it is consumed.
93 ACTUALIDAD I NEWS
NPFOOD
C!Print Madrid se celebra en Ifema C!Print Madrid is held at Ifema
C!Print Madrid 2023 reúne, durante los días 19, 20 y 21 de septiembre en el recinto de Ifema, los últimos lanzamientos en tecnología de impresión, corte y acabado; presenta las nuevas técnicas para personalización en pequeño formato y muestra la evolución en maquinaria para impresión textil. El visitante también puede ver las novedades en soportes, materiales, en software de edición o de gestión de procesos y automatización y las aplicaciones más a la vanguardia del sector.
La empresa organizadora, SC6 Organización y Comunicación, filial del Grupo Internacional Infopro Digital Trade Shows, ha llegado a un acuerdo con Ifema Madrid y reúne en el Pabellón 9 de sus instalaciones, adaptadas y de fácil accesibilidad, las últimas innovaciones y tendencias en tecnología y aplicaciones de impresión y comunicación visual.
Un nutrido programa de conferencias accesible a todos los visitantes del salón mostrará la evolución y el futuro del sector a través de temas diversos en línea con el web-to-print, la sostenibilidad, etc.
Por otra parte, C!Print Madrid ha confirmado la celebración simultánea de su salón junto a
Promogift a partir de 2024.
C!Print Madrid 2023 brings together, on September 19, 20 and 21 at the Ifema venue, the latest launches in printing, cutting and finishing technology; presents new techniques for small-format personalization and shows the evolution in textile printing machinery. The visitor can also see the latest developments in media, materials, editing or process management and automation software, and the most cutting-edge applications in the sector. The organizing company, SC6 Organization and Communication, a subsidiary of the International
Group Infopro Digital Trade Shows, has reached an agreement with Ifema Madrid and brings together in Pavilion 9 of its facilities, adapted and easily accessible, the latest innovations and trends in printing and visual communication technology and applications.
A rich conference program accessible to all visitors to the show will show the evolution and future of the sector through diverse topics in line with web-to-print, sustainability...
On the other hand, C!Print Madrid has confirmed the simultaneous celebration of its show together with Promogift starting in 2024.
Nueva edición de new edition of Empack & Logistics & Automation
Empack y Logistics & Automation, ferias del sector del packaging, la logística y el transporte en España organizadas por Easyfairs, se celebrarán de manera conjunta en Madrid los días 29 y 30 de noviembre. Tras el éxito de la pasada edición, se ha incrementado la superficie de ocupación, alcanzando los 20.000m2.
Los visitantes podrán acceder a las zonas expositivas y las áreas de congreso, que contarán con más de 200 ponentes expertos de los sectores del packaging, la logística y el transporte; a los Live Tours, en los que tendrán la oportunidad de conocer en directo las últimas innovaciones del sector; y las diferentes entregas de premios que se van a realizar,
entre los que se encuentran los Premios Líderes de la Logística, organizados por UNO Logística, los galardones Talento y Logística, organizados por Foro de Logística, los premios Truck Friendly Movement y la exposición itinerante de los envases galardonados en la última edición de los Pentawards. Todo ello en dos días, en los pabellones 5 y 7 de IFEMA. Empack and Logistics & Automation, fairs for the packaging, logistics and transport sector in Spain organized by Easyfairs, will be held jointly in Madrid on November 29 and 30. After the success of the last edition, the occupation surface has increased, reaching 20,000m2. Visitors will be able to access the exhibition
areas and congress areas, which will have more than 200 expert speakers from the packaging, logistics and transport sectors; to the Live Tours, in which you will have the opportunity to learn about the latest innovations in the sector live; and the different awards ceremonies that will be held, among which are the Logistics Leaders Awards, organized by UNO Logistics, the Talent and Logistics awards, organized by Foro de Logística, the Truck Friendly Movement awards and the traveling exhibition of the award-winning packaging in the latest edition of the Pentawards. All this in two days, in pavilions 5 and 7 of IFEMA.
94 FERIAS I TRADE FAIRS & EVENTS
Exposición y contenidos exclusivos en colaboración con
Expoquimia y and Equiplast 2023 cohesionan al sector unite the sector
Durante cuatro días de intensa actividad, del 30 de mayo al 2 de junio, Expoquimia y Equiplast 2023, los eventos referentes en España para la química y el plástico que organiza Fira de Barcelona, han sumado 590 expositores directos, más de 1.500 marcas representadas y 18.882 visitantes.
Las más de 100 actividades de conocimiento y networking celebradas han tenido un gran seguimiento, confirmando el foco en la economía circular, la digitalización y la transferencia tecnológica como las principales palancas que han de garantizar un futuro sostenible para las industrias.
Entre las actividades de este año ha sobresalido el espacio de conocimiento Industry Showcase, donde se han presentado casos de éxito y las experiencias de las empresas usuarias de las soluciones de la química y el plástico. En la misma línea, han destacado los reconocimientos Best in class que otorgó el salón a H2Site, Inditex, Repsol y Fuelium como ejemplo de aplicación de la innovación química en diferentes sectores. También ha sido protagonista el foro Smart Chemistry Smart Future de Feique, con los proyectos de las empresas líderes para dar respuesta a los retos del pacto verde europeo.
Entrega de los Premios Liderpack y Cena de Gala de Expoquimia
El 1 de junio, se entregaron los Líderpack 2022 de Packaging y PLV en la sala 4.2 del recinto de Gran Via. Durante el evento, se otorgaron los galardones a las empresas ganadoras de los
Premios Liderpack 2022 de Packaging y PLV, que organizan Graphispack Asociación y el salón Hispack de Fira de Barcelona. Finalmente, como gran acto sectorial, subrayar la Cena de Gala de Expoquimia con más de 600 asistentes, entre ellos los principales directivos de las empresas y entidades del sector. Las próximas ediciones de Expoquimia y Equiplast tendrán lugar en junio 2026 en el recinto de Gran Via de Fira de Barcelona.
During four days of intense activity, from May 30 to June 2, Expoquimia and Equiplast 2023, the benchmark events in Spain for chemistry and plastics organized by Fira de Barcelona, have added 590 direct exhibitors, more than 1,500 brands represented and 18,882 visitors. The more than 100 knowledge and networking activities held have had a great following, confirming the focus on the circular economy,
digitization and technology transfer as the main levers that must guarantee a sustainable future for industries.
Among the activities this year, the "Industry Showcase" knowledge space has stood out, where success stories and the experiences of companies that use chemical and plastic solutions have been presented. Along the same lines, the "Best in class" recognitions that the show awarded to H2Site, Inditex, Repsol and Fuelium as an example of the application of chemical innovation in different sectors have stood out. The Feique "Smart Chemistry Smart Future" forum has also been a protagonist with the projects of leading companies to respond to the challenges of the European green pact.
Presentation of the Liderpack Awards and Expoquimia Gala Dinner
On June 1, the 2022 Packaging and POS Líderpack were delivered in room 4.2 of the Gran Via venue. During the event, the awards were given to the winning companies of the Liderpack 2022 Packaging and POS Awards, organized by the Graphispack Association and the Hispack trade fair at Fira de Barcelona. Finally, as a major event for the sector, highlighting the Expoquimia Gala Dinner with more than 600 attendees, including the main executives of companies and entities in the sector.
The next editions of Expoquimia and Equiplast will take place in June 2026 at the Fira de Barcelona Gran Via venue.
96 FERIAS I TRADE FAIRS & EVENTS
Pemios Líderpack. Lidepack Awards.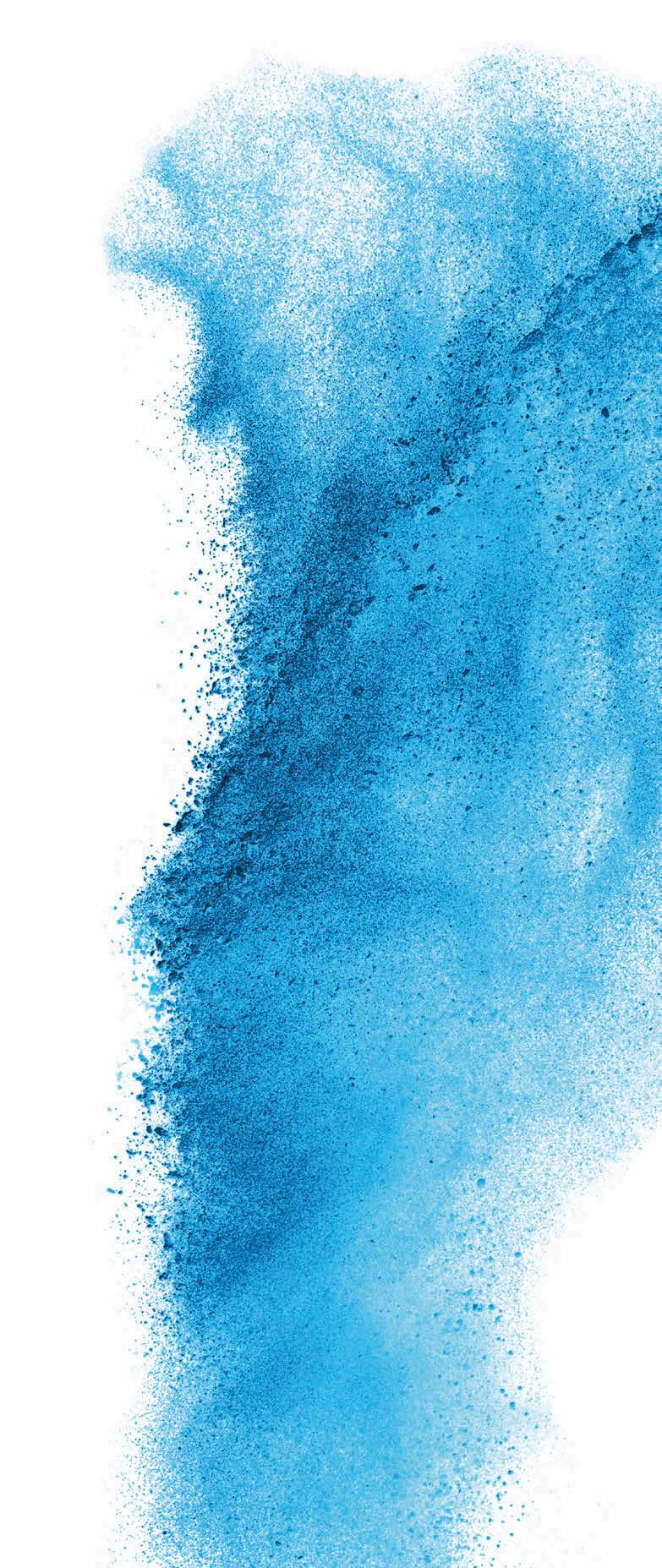 2024 The award-winning event for innovation in aerosols, beauty, luxury and premium drinks packaging 17 & 18 January 2024 | Paris Expo Porte de Versailles Part of Register to attend using the code NP24 parispackagingweek.com
September
33 IFSCC Congress
Barcelona, Spain
4-7 September 2023
www.ifscc2023.com
Labelexpo Europe
Brussels, Belgium
11-14 September 2023
www.labelexpo-europe.com
Food Design Festival
Madrid, Spain
12-15 September 2023
https://fooddesignfest.com
EuroPack Summit
Montreux, Switzerland
18-19 September 2023
www.september23.europacksummit.com
C!Print Madrid
Madrid, Spain
19-21 September 2023
https://salon-cprint.es/
MakeUp in New York
New York, USA
20-21 September 2023
https://www.makeup-in.com/newyork/
ECMA Congress
Sevilla, Spain
21-22 September 2023
https://www.ecma.org/events-andpromotion/annual-congress/
London Packaging Week
London, UK
21-22 September 2023
https://www.londonpackagingweek.com/
Alimentaria Foodtech
Barcelona, Spain
26-29 September 2023
www.alimentariafoodtech.com
October
Luxe Pack Monaco
Monaco
2-4 October 2023
www.luxepackmonaco.com
V Congreso de Packaging y Economía Circular
Valencia, Spain
3 October 2023
https://clusterenvase.com
CEP Innova
Barcelona, Spain
4 October 2023
http://cep-innova.com
Fruit Attraction
Madrid, Spain
3-5 October 2023
www.ifema.es/fruit-attraction
BDW'23-Design for Human Future
Barcelona, Spain
16-28 October 2023
https://barcelonadesignweek.com
Sustainability in Packaging Europe
Barcelona, Spain
16-18 October 2023
www.sustainability-in-packaging.com
Cosmetorium
Barcelona, Spain
18-19 October 2023
www.cosmetorium.es
CPhI
Barcelona, Spain
24-26 October 2023
www.cphi.com/europe/
November
Gastronomic Forum Barcelona
Barcelona, Spain
6-8 November 2023
www.gastronomicforumbarcelona.com
Les Places d'Or
Paris, France
14-16 November 2023
www.lesplacesdor.com
BrauBeviale
Nürnberg, Germany
28-30 November 2023
www.braubeviale.de
MetalMadrid, Composites & Robomática Madrid
Madrid, Spain
15-16 November 2023
www.advancedmanufacturingmadrid.com
Empack Madrid/Logistics & Automation
Madrid, Spain
29-30 November 2023
www.empackmadrid.com
December
VS Pack
Cognac, France
5-7 December 2023
www.vspack.com
2024
Paris Packaging Week
Paris, France
17-18 January 2024
www.parispackagingweek.com
Pharmapack Europe
Paris, France
24-25 January 2024
www.pharmapackeurope.com
Drupa
Düsseldorf, Germany
28 May-7June 2024
www.drupa.com
Pack Expo
Chicago, USA
3-6 November 2024
www.packexpointernational.com
All4Pack
Paris, France
4-7 November 2024
www.all4pack.com
98 AGENDA I EVENTS
Partner for Folding Carton Packaging Solutions