THE PORTAFILTER
The PESADO coffee machine portafilter has been designed to optimise efficiency and durability.
The body and spout have been cast entirely in stainless steel to increase strength and performance with heavy usage.
The spout is detachable with an allen key fitting, this makes cleaning simple and elimnates the need for expensive and fragile o-rings.
The open spout has been machined to enhance the visual experience of your coffee as it is extracted, and can be easily removed for efficient cleaning.
Our Portafilters can be fitted to most standard sized commercial and domestic coffee machines
Please enquire to confirm suitability if you are unsure
Suitable for : Any machine with E61 Group Head, La Marzocco, Nuova Simonelli, Slayer, Synesso, Rancilio, Wega, Rocket E61, Astoria, and Breville 54mm, Breville 58mm
LA MARZOCCO / E61 • NUOVA SIMONELLI ASTORIA • BREVILLE 54MM • BREVILLE 58MM LA MARZOCCO / E61 NUOVA SIMONELLI ASTORIA BREVILLE 54MM BREVILLE 58MM FULL POM PF02LM-FullPOM PF02NS-FullPOM PF02AS-FullPOM PF02BR54-FullPOM PF02BR58-FullPOM RAYA PF02LMRaya PF02NSRaya PF02ASRaya PF02BR54Raya PF02BR58Raya WHITE/SILVER PF02LM-WSL PF02NS-WSL PF02AS-WSL PF02BR54-WSL PF02BR58-WSL BLACK/SILVER PF02LM-BSL PF02NS-BSL PF02AS-BSL PF02BR54-BSL PF02BR58-BSL
SPOUTED PORTAFILTERS
SPOUTED PORTAFILTERS
BLACK/BLACK PF02LM-BBK PF02NS-BBK PF02AS-BBK PF02BR54-BBK PF02BR58-BBK WHITE/BLACK PF02LM-WBK PF02NS-WBK PF02AS-WBK PF02BR54-WBK PF02BR58-WBK WHITE/GOLD PF02LM-WGD PF02NS-WGD PF02AS-WGD PF02BR54-WGD PF02BR58-WGD BLACK/GOLD PF02LM-BGD PF02NS-BGD PF02AS-BGD PF02BR54-BGD PF02BR58-BGD WHITE/BRONZE PF02LM-WBZ PF02NS-WBZ PF02AS-WBZ PF02BR54-WBZ PF02BR58-WBZ BLACK/BRONZE PF02LM-BBZ PF02NS-BBZ PF02AS-BBZ PF02BR54-BBZ PF02BR58-BBZ
LA MARZOCCO / E61 • NUOVA SIMONELLI ASTORIA • BREVILLE 54MM • BREVILLE 58MM LA MARZOCCO / E61 NUOVA SIMONELLI ASTORIA BREVILLE 54MM BREVILLE 58MM
LA MARZOCCO / E61 • NUOVA SIMONELLI ASTORIA • BREVILLE 54MM • BREVILLE 58MM LA MARZOCCO / E61 NUOVA SIMONELLI ASTORIA BREVILLE 54MM BREVILLE 58MM BLACK / IRIS PF02LMBK-Iris PF02NSBK-Iris PF02ASBK-Iris PF02BR54BK-Iris PF02BR58BK-Iris WHITE / IRIS PF02LMWH-Iris PF02NSWH-Iris PF02ASWH-Iris PF02BR54WH-Iris PF02BR58WH-Iris BLACK / RIGA PF02LMBK-Riga PF02NSBK-Riga PF02ASBK-Riga PF02BR54BK-Riga PF02BR58BK-Riga WHITE / RIGA PF02LMWH-Riga PF02NSWH-Riga PF02ASWH-Riga PF02BR54WH-Riga PF02BR58WH-Riga
SPOUTED PORTAFILTERS
LA MARZOCCO / E61 • NUOVA SIMONELLI ASTORIA • BREVILLE 54MM • BREVILLE 58MM LA MARZOCCO / E61 NUOVA SIMONELLI ASTORIA BREVILLE 54MM BREVILLE 58MM FULL POM PF00LM-FullPOM PF00NS-FullPOM PF00AS-FullPOM PF00BR54-FullPOM PF00BR58-FullPOM RAYA PF00LMRaya PF00NSRaya PF00ASRaya PF00BR54Raya PF00BR58Raya WHITE/SILVER PF00LM-WSL PF00NS-WSL PF00AS-WSL PF00BR54-WSL PF00BR58-WSL BLACK/SILVER PF00LM-BSL PF00NS-BSL PF00AS-BSL PF00BR54-BSL PF00BR58-BSL
NAKED PORTAFILTERS
LA MARZOCCO / E61 • NUOVA SIMONELLI ASTORIA • BREVILLE 54MM • BREVILLE 58MM LA MARZOCCO / E61 NUOVA SIMONELLI ASTORIA BREVILLE 54MM BREVILLE 58MM BLACK / IRIS PF00LMBK-Iris PF00NSBK-Iris PF00ASBK-Iris PF00BR54BK-Iris PF00BR58BK-Iris WHITE / IRIS PF00LMWH-Iris PF00NSWH-Iris PF00ASWH-Iris PF00BR54WH-Iris PF00BR58WH-Iris BLACK / RIGA PF00LMBK-Riga PF00NSBK-Riga PF00ASBK-Riga PF00BR54BK-Riga PF00BR58BK-Riga WHITE / RIGA PF00LMWH-Riga PF00NSWH-Riga PF00ASWH-Riga PF00BR54WH-Riga PF00BR58WH-Riga
NAKED PORTAFILTERS
NAKED PORTAFILTERS
LA MARZOCCO / E61 • NUOVA SIMONELLI ASTORIA • BREVILLE 54MM • BREVILLE 58MM
BLACK/BLACK PF00LM-BBK PF00NS-BBK PF00AS-BBK PF00BR54-BBK PF00BR58-BBK WHITE/BLACK PF00LM-WBK PF00NS-WBK PF00AS-WBK PF00BR54-WBK PF00BR58-WBK WHITE/GOLD PF00LM-WGD PF00NS-WGD PF00AS-WGD PF00BR54-WGD PF00BR58-WGD BLACK/GOLD PF00LM-BGD PF00NS-BGD PF00AS-BGD PF00BR54-BGD PF00BR58-BGD WHITE/BRONZE PF00LM-WBZ PF00NS-WBZ PF00AS-WBZ PF00BR54-WBZ PF00BR58-WBZ BLACK/BRONZE PF00LM-BBZ PF00NS-BBZ PF00AS-BBZ PF00BR54-BBZ PF00BR58-BBZ
LA MARZOCCO / E61 NUOVA SIMONELLI ASTORIA BREVILLE 54MM BREVILLE 58MM
THE HYBRID PORTAFILTER
Than brand new hybrid portafilter gives you the ability to interchange between naked and spouted poratfiler heads in seconds!
To start we have combined our signature spouted system with a patent pending base plate. This is where the magic starts!
Simply using the allen key that comes with the system, screw the nut through the plate attaching the spout. This creates your new spouted system.
Naked Hybrid or Complete Hybrid available in all styles
LM/E61 - NS • BR54 - BR58
PSDHY PSDHY-BR
THE T.P.D
Temperature & Pressure Device
The PESADO 58.5 T.P.D has been crafted to allow user's to diagnose their coffee extraction by looking at the most crucial variables ; temperature & pressure.
The device comes as a detachable option for all PESADO 58.5 spouted portafilters. Fitted with the latest technology in pressure and temperature reading, the TPD will let you see what really is happening during your coffee extraction.
Watch the TPD in action by scanning the barcode!
SEE IT IN ACTION!
TPD (device only)
PSDTPD
TPD w/ portafilter and Full POM handle LM/E61 • NS • AS • BR58 PSDTPDPF PSDTPDPF-NS PSDTPDPF-AS PSDTPDPF-BR58
THE TAMPER
The PESADO 58.5 tamper has been created to perfect the coffee tamping procedure. Our tamper diameter is 58.5mm with a precision machined 90 degree edge to maximise basket coverage.
The sharp edges extend the effective tamping area achieving full coverage of the basket, leaving no residue and maximising consistency. Reducing un-tamped grounds means reducing the chance of channelling, and increased consistency over the coffee puck will result in a more even extraction and a higher extraction yield.
All wooden handles are ergonomically shaped on a hand lathe in RAYA wood, ethically sourced exotic wood that is of the highest durability, smoothly finished in natural wax.
• 58.5mm •
PSDTMBGd - PSDTMWGd - PSDTMBBk - PSDTMWBk - PSDTWRaya PSDTMWBz - PSDTMBBz - PSDTMBSl - PSDTMWSlPSDT-53.5-BGd - PSDT-53.5-WGd - PSDT-53.5-BBk - PSDT-53.5-WBk - PSDT-53.5-Raya PSDT-53.5-WBz - PSDT-53.5-BBz - PSDT-53.5-BSL - PSDT-53.5-WSl
PRECISION TAMPERS MODULAR
53.5mm
PRECISION TAMPERS
MODULAR • 58.5mm • 53.5mm
PSDTMBKIris - PSDTMWHIris - PSDTMBKRiga - PSDTMWHRiga
PSDT-53.5-BKIris - PSDT-53.5-WHIris - PSDT-53.5-BKRiga - PSDT-53.5-WHRiga
FULL MOON WAVE - convex tamper
MODULAR • 58.5mm • Convex
PSDTbase-Convex
The Full Moon Wave tamper is designed to create consistency in espresso shots.
Due to the slight convex of the tamper you will see that your espresso shots will pour more consistently and evenly.
the tamper features our sun logo on a black polished base for that Pesado look.
THE DEPTH ADJUSTER
Pesado have developed a unique and easy-to-use depth adjuster which provides a uniform tamper level and pressure ensuring even more precise and consistent extraction yields.
Using the same coffee, grind and volume, anyone can get the same extraction results, perfectly precise, every time. This tool is designed to improve consistency and simplify the process in busy cafes with multiple baristas.
To Adjust or Set:
-Unscrew the tamper handle, and twist depth adjuster to raise the height. The depth adjuster should not touch the basket if you attempt to tamp.
-Dose coffee into basket to your daily routine.
-"Free Tamp" the coffee using your Pesado Tamper, leave the tamper settled on the coffee surface when tamping is completed.
-Twist the depth adjuster tool down until it rests on the top of the basket.
-Holding the base and depth adjuster securely in one hand, tighten the handle until it locks tightly with the depth adjuster.
-Tamp every shot with the same pressure and perfectly level every time.
PRECISION TAMPER + DEPTH ADJUSTER
PSDTMDABGd - PSDTMDAWGd - PSDTMDABBk - PSDTMDAWBk - PSDTDARaya
PSDTMDAWBz - PSDTMDABBz - PSDTMDABSl - PSDTMDAWSl -
PRECISION TAMPERS + DEPTH ADJUSTER
MODULAR • 58.5mm
PSDTMDABKIris - PSDTMDAWHIris - PSDTMDABKRiga - PSDTMDAWHRiga
COMPETITION BASKETS
PESADO has worked closely with IMS to create a basket with a strong focus on precision and consistency. When used with the PESADO 58.5 Tamper, this basket extracts flawlessly with even and unrestricted flow.
The difference:
PESADO baskets have an increased number of funnel shaped holes covering the extraction surface right to the edge.
These baskets are finished with electro-polishing, reducing friction and ensuring the smoothest finish possible.
This combination of features, maximises extraction flow and reduces variation.
STANDARD 58mm 15g (21.5) • 16g (22.5) • 17g (23.5) • 18g (24.5) • 19g (25.5) • 20g (26.5) • 21g (27.5) • 22g (28.5)
BREVILLE 54mm 15g (21.5) • 18g (24.5) • 20g (26.5)
PSD21.5 PSD22.5 PSD23.5 PSD24.5 PSD25.5 PSD26.5 PSD27.5 PSD28.5
PSD21.5-BR54 PSD24.5-BR54 PSD26.5-BR54
COMPETITION SHOWER SCREENS
The INTEGRATED MEMBRANE SHOWER SCREEN is100% made in Italy, consists of a special diffusion screen built inside the supporting body of the shower and has a filtering capacity of 200 μM. Individually laser cut, the narrow holes of these showers slow the water flow and avoid build up of residue and grime behind the screen.
The reinforced membrane improves the water flow with 200 µm filtering capacity, making diffusion consistent across the entire screen. Cleaning the shower involves a simple wipe with a damp cloth and wash in warm water after service.
E61 • LA MARZOCCO • NUOVA SIMONELLI • BREVILLE 54mm • BREVILLE 58mm
PSDE61 - PSDLM - PSDNS - PSDBreville- PSDBreville58 (51.5mm)
PUCK DIFFUSER SCREEN
58mm • 54 mm • 100 microns
PSD-puck PSD-puck-54
The new puck diffuser screen allows for maximum flavour enhancement in your coffee.
it will slow down your espresso but inscrease diffusion, which in turn will enhance flavour notes you have not tasted before.
Sizes:
-58mm size
-54mm size for Breville 54mm Baskets
THE He[%] Basket
Medium - 23.5mm • Large - 25.5mm PSD-HE-ME PSD-HE-LG
These meticulously crafted filter baskets are made from high-quality 1.1mm stainless steel and feature precision CNC finishing to ensure a perfectly cylindrical shape. But what really sets them apart is the laser cut holes at the bottom, which expand in circles all the way to the outer edge of the bottom surface.
This unique design provides several key benefits that are sure to impress even the most discerning coffee connoisseur. First and foremost, the added thickness of the HE baskets ensures that the puck remains rigid during extraction, preventing the bottom face from bowing outwards and ensuring a consistent flow of water through the grounds. Additionally, the laser cut holes offer a higher open surface area that reduces resistance to water flow, resulting in a more consistent extraction and an increased amount of total dissolved solids in your shot.
We've put our HE baskets to the test by comparing a large number of espresso shots with fixed variables, and the results speak for themselves. These baskets truly enhance the coffee experience, whether you prefer black shots or milk-based beverages. So if you're ready to take your espresso game to the next level, invest in our HE baskets today!
He[%] Basket
THE MILK JUG
PESADO MILK JUG
Charcoal • 490 mL • White
PSDjug
PSDjugWH
The PESADO milk jug sourced from quality stainless steel materials, coated in a semi gloss charcoal or white finish with a 'stamp of approval' badge that makes this milk jug a precision pourer's dream.
The open handle allows for a close connection to the jug and various ways of hand placement, whether you like to grip the jug firmly or lightly, the open handle allows one to do just that.
Tested and approved by world-famous baristas, the PESADO milk jug is made for precision pours, the long spout and pointed finish creates a clean pour that makes details easier. This is a jug for both beginners and experienced baristas.
PESADO DOSING CUP
Charcoal • Pearl White • 150 mL
PSDdosingCup
PSDdosingCup-WH
Command a more efficient workflow by dosing into the Pesado dosing cup rather than directly into your portafilter. This approach produces less coffee mess on the counter, is much faster for weighing individual doses, and helps distribute grounds in the portafilter more evenly.
The Pesado dosing cup has been made from quality stainless steel with a semi gloss charcoal finish and features the pesado logo printed on the underside.
PESADO CLUMP CRUSHER
PSDcrusherRAYA PSDcrusherIRIS PSDcrusherRIGA
Our take on the Weiss Distribution Technique (WDT) tool, our removable needle sys tem allows for one to easily clean, replace or change the look fo your setup.
The Pesado clump crusher allows the user to fluff out the puck by breaking clumps which in turn evens out the density of the coffee. This espresso preparation technique has not become an industry standard to enhance the coffee experience.
45mm Needle Length
0.3mm Needle Thickness
8 total removable needles
Raya • Iris • Riga
PESADO CLUMP CRUSHER
Black • Bronze • Gold • Silver
PSDcrusherRAYA PSDcrusherIRIS PSDcrusherRIGA PSDcrusherRIGA
Upgraded WDT tool in Stainless Steel combined with our new pin upgrades that can be removed and replaced as needed. 45mm Needle Length
0.3mm Needle Thickness
8 total removable needles
PESADO CLUMP CRUSHER STAND
Black PSDcrusher-Stand
Keep the needles of your clump crusher safe from harm.
the stand allows the needles to be allinged and spaced out evenly after use.
Features: black stand to match all types of coffee bars dissassemble for easy cleaning
PESADO WOODEN LEVA ACCENTS
Raya • Iris • Riga • m8 Female thread
PSDleva-RAYA
PSDleva-IRIS PSDleva-RIGA
Time to take your setup to the next level with our wooden leva accents for domestic and commercial machines.
Features:
-m8 female thread (fits most machines)
-Pesado branded stainless steel ring
-Durable wood ready for commercial or home use
-55mm long
-Ergonomic design for easy use
PESADO STAINLESS LEVA ACCENTS
Black • Bronze • Gold • Silver
PSDleva-Black PSDleva-Bronze PSDleva-Gold PSDleva-Silver
Time to take your setup to the next level with our metal leva accents for domestic and commercial machines.
Features:
-m8 female thread (fits most machines)
-heavyweight to last in any environment
-55mm long
-Ergonomic design for easy use
DOSING RING
STAINLESS STEEL • ADJUSTABLE HEIGHT PSDring
The Pesado Dosing Ring allows the user to refine espresso making in order to achieve the perfect shot.
Use the dosing ring alongside the Pesado Clump Crusher to make sure all coffee grounds stay inside the basket and are spread evenly to achieve equal density throghout the puck. Adjust the dosing ring height to suite the type of basket and grinder.
GRAVITY DISTRIBUTOR
Stainless Steel
Weighted
Matte Black
53.5mm / 58.5 mm Black
PSD-distributor - PSD-distributor-54m
DISTRIBUTOR STAND
Designed only for the best distribution and extraction.
The All new Pesado gravity distributor comes with a blade design like no other. The blade design is made to evenly distribute coffee around the puck.
Distributor clear basket / stand sold separately
•
•
•
PESADO SHOT MIRROR
STAINLESS STEEL • MAGNETIC • WATER RESISTANT PSDshot-mirror
Pesado Shot mirror allows you to take your espresso routine to the next level!
no more bending down to look at your extractions, let our mirror do all the work with ball joints ready to capture any angle! designed for a minimal look with water and coffee resistant construction.
BARISTA BAG
GREY DENIM • BRANDED LEATHER PSD-bag
This bag is designed with the professional barista in mind. Carry all of the tools necessary to get you through the day, and make the perfect coffee!
Made of Canvas and Leather, this bag is durable and spacious!
The main compartment is roomy and can be zipped to close or the leather top buttons in to secure. Featuring a concealed pocket in the internal compartment.
GREY DENIM
BRANDED LEATHER
This durable Barista's Apron features adjustable leather straps and stainless steel fittings to fit perfectly each person.
Neat pen pocket means you have your tools on hand all times.
Removable leather patches protect you and your pockets from heat, water and food, and is detachable for washing.
Sizes:
L- 68cm x 85cm x 24cm
M- 60cm x 80cm x 22cm
S- 55cm x 75cm x 22cm
Customise with your logo! Ask us how.
BARISTA APRON
•
S - M - L
ApronPSDS - ApronPSDM - ApronPSDL -
ABOUT us
PESADO is a small company based in Gold Coast, Australia with a passion for good quality coffee and the tools used to make it.
With aesthetic quality and functionality at the top of our priorities list, we started with the basics and continued to expand our repertoire to fit the needs of the rapidly developing coffee industry both within Australia and across the globe.
It all started with our signature Pesado 58.5 Tamper, machined with such precision, they come with a warning! The sharp 90 degree edge and the 58.5mm diameter extends the total tamped surface area, increasing consistency within each puck of coffee. The signature base teamed with hand lathed wooden handles or precision cut alloy which evolved over time to create an ergonomic, comfortable and strong hand hold.
From the tamper we needed to develop the ideal home base. First came the Pesado basket, utilising the technology developed by IMS filtri in Italy, we worked hard to create a basket with uniform, precisely machined holes and smooth edges for a seamless tamping experience.
Next the portafilter, completely stainless steel with removable spouts, our portafitlers are built to endure, while remaining low maintenance and sanitary.
Finally, to complete the package, reinforced competition grade shower screens, dramatically improve water distribution from your machine, through the coffee and right into your cup. Combing the characterisitics of competition shower screens with the strength required to be viable in commercial situations, or shower screens tick all the boxes.
But we won't stop there, so join us and be a part of the coffee revolution!
Learn how to become our DISTRIBUTOR. Contact us!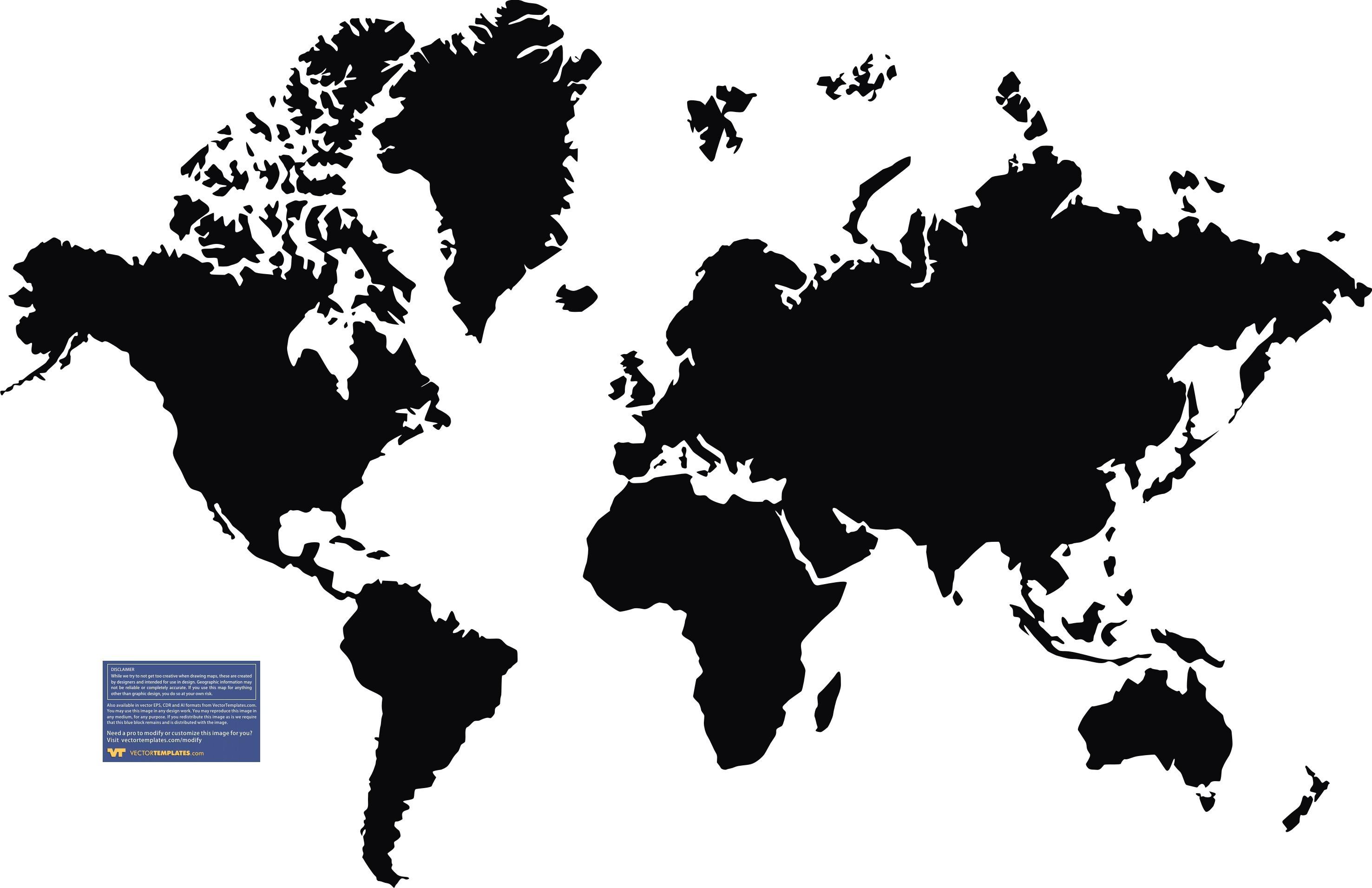 our DISTRIBUTORS
contact@pesado.com.au +61 7 5654 7659