Neepawa, Manitoba Beautiful Plains Ag Society
CHAROLAIS 9th Annual
Tuesday, March 28th, 2023 • 1:00 PM

Welcome to the 9th Annual Prairie Distinction sale where the quality of the offering is the best it has been to date in my opinion. The five consignors including a couple new to the group have really worked hard to present a great set of bulls. These breeders are here for the long haul and will work to provide you with bulls that will last. The coming two-year old bulls in the sale are designed to be that and are not leftovers, but are younger aged bulls born at grass time. If you are looking for quality two-year old and yearling bulls, we encourage you to come and have a look. We welcome everyone to come for lunch and a great set of bulls from some very enthusiastic producers.
There are bulls here that will work in all segments of the industry which is proven by the many repeat customers we have had in the past. There are white, tan and red factor bulls with quality in all colours. From bulls that would work in the heifer pen, to power bulls that will give you as much performance as you would like, they are here. This past fall we once again saw the premium paid for the Charcross calves as consistently high as it has ever been in the auction markets. Crossbreeding is essential to maximize profits in the cattle business and these bulls will give you the added performance, meat and hair that will put your calves in the top cut pen come sale time.
Feel free to give the consignors a call or stop and have a visit with them before sale day, if you want a little extra time to meet the breeders and see their operations. This year's sale will be broadcast live on DLMS.ca. We hope you can join us in Neepawa for the sale but if you can't make the sale, you can view and bid online. Please register early if you are going to take advantage of this service. There are videos of the bulls online at www.bylivestock.com.
The bulls will be available for viewing the day before and the morning of the sale for your convenience.
If Candace or I can be of any assistance before the sale or on sale day, please don't hesitate to give us a call. We would be happy to find you a bull that is right for your program and make your bull buying experience a pleasant one.
Sincerely,
Helge & Candace By By Livestock
PRAIRIE DISTINCTION SALE
THE CONSIGNORS
Johnston Charolais | Lots 1-15
Box 29, Treherne, MB R0G 2V0
204-749-2247 • C: 204-723-5030 h.scott.johnston@gmail.com
R & G McDonald Livestock | Lots 16-26
Box 85, Sidney, MB R0H 1L0 204-466-2883 • C: 204-724-2811
rgmcdonaldlivestock@inethome.ca
Crocus Valley Farms Ltd. | Lots 27-30
Box 876, Killarney, MB R0K 1G0 204-253-8515 • C: 204-523-2305 curtis.lovett@ymail.com
North of 50 Charolais | Lots 31-34
Box 255, McCreary, MB R0J 1B0 204-469-0969
northof50charolais@outlook.com
Hidden Lake Stock Farm | Lots 35-38
204-573-7882
baron_scott8@hotmail.com
9TH ANNUAL PRAIRIE DISTINCTION BULL SALE 2
WELCOME
ANNUAL
TO THE 9TH
Scott, Shelley, Madison & Gavin Johnston
Ron & Gail McDonald
Curtis, Erika Lovett & Family
Owen & Jennifer Sellman
Scott Baron & Megan Kemp Box 1335, Carberry, MB R0K 0H0
Sale
Tuesday, March 28, 2023 • 1:00 PM
Beautiful Plains Ag Society, Neepawa, MB
Offering: 38 CHAROLAIS BULLS 15 TWO-YEAR OLDS • 23 YEARLINGS
Delivery
Delivery is available for $75 to points within 300 km of the sale. Talk to the consignors to make arrangements.
Credit Card Purchases
Purchases may be made using Visa or Mastercard. A 4% surcharge will be applied.
Insurance
Accommodations
Bull Videos
Videos of the bulls are available for viewing at www.bylivestock.com.
Semen Tests
All bulls will be semen tested prior to sale time. Scrotal measurements will be available sale day.
Internet Bidding
DLMS will also broadcast the sale online for your viewing and bidding convenience. Please register before the sale at www.dlms.ca
The bulls become your responsibility as soon as they are sold. We recommend you insure your purchases. Insurance will be available sale day from Keystone Livestock Services, Lois McRae, 204-728-3058, or cell 204-573-5192.
CCA January 2023 Breed Average EPD BW
Please plan to come early to view the bulls and join us for a complimentary lunch
Special thanks to our coffee and doughnut sponsor
Masterfeeds - Mitch Rey
Special thanks to our dessert sponsor
Trouw Nutrition - Terry Fehr
Sale Manager
306-584-7937
124 Shannon Rd., Regina, SK S4S 5B1
www.bylivestock.com
Absentee Buying
If you are unable to attend on sale day, give any of the consignors, or sale staff a call. We would be happy to assist you with your purchase.
charolaisbanner@gmail.com
Helge By 306-536-4261
Candace By 306-536-3374
CHAROLAIS 3 9TH ANNUAL PRAIRIE DISTINCTION BULL SALE
Phones Helge By. 306-536-4261 Candace By .........................306-536-3374 Ron McDonald ....................... 204-724-2811 Scott Johnston 204-723-5030 Curtis Lovett 204-523-2305 Scott Baron ......................... 204-573-7882 Owen Sellman ...................... 204-496-0969 Ward Cutler, Auctioneer 204-851-2614 Lyndon Hutchings, Ringman ........... 204-483-7382 Derek Reimer, Ringman ............... 204-371-9093
Day
Westway Inn Motel ................... 204-476-2355 Bay Hill Inn & Suites 204-476-8888 Neepawa Inn 204-476-2331
0.5 WW 45.3 YW 87.3 M 21 TM 43.7
JOHNSTON CHAROLAIS • LOTS
1-15
We have selected herdbulls that offer a balance of calving ease, growth, the right type and maternal traits. We calve on grass later in spring so these guys are developed gently over the 20 months. We have fed these bulls so that in June when they went to native grass pasture at 11 to 14 months of age, they weighed on average 1200 lb. They stayed on that native grass pasture til mid October and started to be stepped on to their TMR final ration mid November. Our sale bulls are developed as breeding stock and not a feedlot animal. Doing so, they will stand up as well as any bull could expect to in a large type pasture scenario, where a large percentage of ours end up. We encourage you to call ahead, come inspect the bulls prior, as we will assist you in selecting the right bull for your operation. Johnston Charolais reserves the right to draw semen on these bulls for in-herd use at our expense and your convenience. Johnston Charolais credits purchasers $150 per bull to customers taking their bull home from the sale barn. If you choose to pick up your own bull from the farm within 7 days of sale, we will write you a $100 cheque.
These 2-yr old bulls are more playful and higher prone to injury being housed in a large group. It is in your bull's best interest to be delivered and adjusted to his new environment soon after the sale date. We do not assume risk or liability for physical injury or death to bulls following the auctioneer announcing sold. What we are willing to do for you is cover 20% of the premium if insured sale day only through Keystone Livestock Services, agent Lois McRae cell 204-573-5192, who will be on site sale day. We are willing to take sales bulls home to feed,care for and deliver them up to 500km for a surcharge of up to $100 at a time that is convenient to us, no later then May 10 as spring seeding can be a conflict. Farther points of delivery may have to be made to a central delivery point through H.S. Knills Trucking.
4th Gen Pld
JFC JOCK EWING 102J
Jock is a standout in the pen, an early maturing naturally muscled herdsire prospect following in the footsteps of his father. A true purebred herdbull should leave a few sons that are arguably an improvement upon themselves and we feel Jock is a candidate for that.
9TH ANNUAL PRAIRIE DISTINCTION BULL SALE 4
SPARROWS AQUARIUS 493B SPARROWS PARKER 806F SPARROWS LA QUINTA 10D JFC GRIDMAKER 1X JFC MS KATIE 405B RPJ KATIE 247Z PMC852370 J FC 102J 05 APRIL 2021 12.1 -2.9 41 82 24 44 BW 78 TWIN JAN 24 WT 1950 1
CEBWWWYWMTM
JFC JEREMIAH JOHNSON 105J
Jeremiah Johnson is a natural calf from our DSY 179E. A lead off Braxton female from the Steppler's female sale a few years back. This summer we twice flushed 179E and have intentions of sending her to Bow Valley next summer for IVF. We value this guy from ground up and from head to tail. He has what we consider to be a perfect hoof and walks and places those big pads perfectly. A picture does not do this guy justice. We envision Jeremiah to leave amazing high capacity females and for that reason intend to have semen drawn prior to sale for in-herd use. Parentage verification in progress. For ourselves to register progeny our name will stay on with new owner receiving 100% salvage value on the bull.
JFC CACTUS JACK 104J
This is the last Intuition son to sell! We used Intuition for 6 breeding seasons, a performance bloodline, fertility, and one of the absolute best set of feet and legs you would find. The 520C Belize cow family consistently calves at 275 to 280 gestation.
5 9TH ANNUAL PRAIRIE DISTINCTION BULL SALE
EC
JFC
JFC
PMC852371 J FC 104J 07 APRIL 2021 4.4 2 45 90 23 45 BW 93 274 DAY GESTATION JAN 24 WT 1850 3rd Gen Pld
SPARROWS SEMINOLE 927W STEPPLER INTUITION 4A STEPPLER MISS 104W
NO DOUBT 2022P
MS BELIZE 520C
MS BELIZE 321A
LHD MR PERFECT Y416 LHD CIGAR E46 LHD MS CLASSIC BELL X613 SPARROWS BRAXTON 519C STEPPLER MIS 179E STEPPLER MISS 110A PMC852368 J FC 105J 12 APRIL 2021 5.4 2.1 44 84 24 46 BW 102 278 DAY GESTATION JAN 24 WT 1905 3rd Gen Pld 3 2 DAM
CEBWWWYWMTM CEBWWWYWMTM
DSY 179E
JFC JACK SWAGGER 108J
SPARROWS AQUARIUS 493B SPARROWS PARKER 806F
LA QUINTA 10D
Balanced trait selection. Jack Swagger exemplifies this finest aspect of Sparrows Parker. Stems from a 1450 lb, 9 year old No Doubt female. No Doubt was an A.I. sire whose progeny will always be right for the times. Middle of the road cattle that do everything right. As No Doubt and Parker were both used on heifers, we would assume Jack Swagger to be a problem free calving bull.
JFC JOSH 115J
WINN MANS SKAGGS 663X
SPARROWS ROBERT 842F
SPARROWS PUFF BALL 243Y
WINN MANS CHAVEZ 826Y
MISS CHAVEZ 87C
28Z
Our Sparrows Robert sons were very well accepted last year for many of the traits Josh displays. That furry haircoat, excellent disposition and soundness of structure. SOS 87C has generations of calving ease bred into her. Her Ledger daughter 12H gave birth to a 65 lb Monsoon son this spring and we have full intentions of retaining him as our heifer bull.
JFC JAVA 120J
WINN MANS SKAGGS 663X
SPARROWS ROBERT 842F
SPARROWS PUFF BALL 243Y
146D
RED 310Y
20Y
Java was one of three bulls to take a walkabout late fall when a speedrite fencer went bad. Wasn't able to pull these 3 bulls from the neighbour's pasture for 6 weeks due to harvest schedule. A cream coloured bull from the 146D female who has left two top females in our herd.
9TH ANNUAL PRAIRIE DISTINCTION BULL SALE 9TH ANNUAL PRAIRIE DISTINCTION BULL SALE 6
CSS SIR NAVIGATOR
SOS CARAMILK
JS RUBY
QPMC852374 J FC 120J 25 APRIL 2021 1.8 3.1 45 97 20 43 BW 94 JAN 24 WT 1650 Dbl Pld
SOS
ANCHOR ZAHARA
PMC852373 J FC 115J 21 APRIL 2021 5.6 0.9 43 93 20 42 BW 98 281 DAY GESTATION JAN 24 WT 1800 Dbl Pld
SPARROWS
EC NO DOUBT 2022P JFC MS SYDNEY 425B RPJ SYDNEY 207Z PMC852372 J FC 108J 19 APRIL 2021 14.8 -6 40 86 26 46 BW 65 TWIN 268 DAY GESTATION JAN 24 WT 1650 3rd Gen Pld 6 5 4 DAM JFC
CEBWWWYWMTM CEBWWWYWMTM CEBWWWYWMTM
425B
JFC JACK DOWD 122J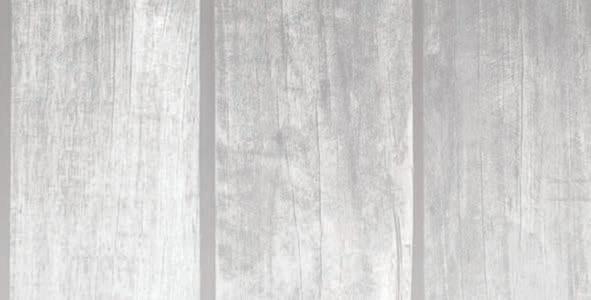 Another herdsire prospect! A top pick of Madison's in the pen. We fought hard with Lorne Lakusta the day of the auction on BOB 10F and fortunately we didn't give in. A young female Madison considers future donor quality.
JFC JIMMY JUICE 125J
Sorry footnotes are quite often repetetive but once again Jimmy Juice is a fine example of balanced trait breeding, middle of the road cattle sort of speak. An excellent cow family that originated from Gordie Nykoliation's dispersal. 521C is never miss raising high sellers for us in the past.
7 9TH ANNUAL PRAIRIE DISTINCTION BULL SALE
SPARROWS AQUARIUS 493B SPARROWS PARKER 806F SPARROWS LA QUINTA 10D PH CALLAHAN 192C BOB'S MOO TOWN 10F SOS HONEY MOO MOO 43C PMC852376 J FC 122J 25 APRIL 2021 7.3 0.6 49 96 22 47 BW 102 274 DAY GESTATION JAN 24 WT 1780 Dbl Pld
SPARROWS
SPARROWS PUFF BALL 243Y SVS NOBLEMAN 25N JFC MS CHRISTINA 521C BEAVER CREEK PASSION 287A PMC852377 J FC 125J 26 APRIL 2021 5.4 1.9 41 90 24 45 BW 97 JAN 24 WT 1705 Dbl Pld 8
CEBWWWYWMTM CEBWWWYWMTM
WINN MANS SKAGGS 663X
ROBERT 842F
7
JFC JERRY 131J
WINN MANS SKAGGS 663X
SPARROWS ROBERT 842F
SPARROWS PUFF BALL 243Y
Gavin's sale bull is named after his U15 AA hockey teammate Jerry. Both kids started their herd with what we felt was the top heifer calf from our herd when they were aged 10. Consistency in type to our other sale bulls.
JFC JAKE 134J
SPARROWS AQUARIUS 493B SPARROWS PARKER 806F SPARROWS LA QUINTA 10D
Another one of the 3 that took a walkabout. Exceptionally smooth with abundant length of spine. Double bred to Cam Sparrow's LaQuinta cow family, Jake's full sister 42H is what we are calling our top Parker female.
JFC WEE JEFF 135J
WINN MANS SKAGGS 663X
SPARROWS ROBERT 842F
SPARROWS PUFF BALL 243Y
Another long, smooth Robert son from a tan female.
973W
502C
9TH ANNUAL PRAIRIE DISTINCTION BULL SALE 9TH ANNUAL PRAIRIE DISTINCTION BULL SALE 8
LT BLUEGRASS 4017 P JFC RAINBOW 704E SOS RAINBOW 70C PMC852361 J FC 131J 30 APRIL 2021 4.2 2.3 42 89 21 42 BW 97 JAN 24 WT 1780 Dbl Pld
SPARROWS MONACO 487B STEPPLER MISS
STEPPLER
PMC852378 J FC 134J 01 MAY 2021 8.8 -0.3 48 92 23 46 BW 91 JAN 24 WT 1770 3rd Gen Pld
369D
MISS 369A
MXS IRISH CREAM
JFC MS HOLLYWOOD
SDC THEA
PMC852770 J FC 135J 03 MAY 2021 2.2 2.4 46 96 23 46 BW 99 JAN 24 WT 1795 Polled/S 11 10 9 DAM JFC 704E CEBWWWYWMTM CEBWWWYWMTM CEBWWWYWMTM
93T
JFC DR JOHNNY FEVER 144J
Dr. Johnny Fever, with a catchy name, is another bull we are darn proud to have raised. Breeder quality anchored by another Gordie Nykoliation female 244J. She is a top tan female passing on low BW and breeder phenotype year in and out.
JFC JACEY 146J
SPARROWS AQUARIUS 493B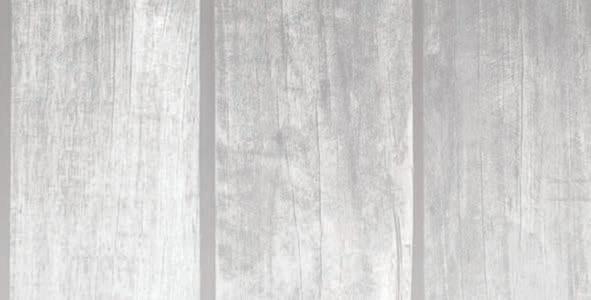 PARKER 806F
LA QUINTA 10D
8U
The best package of 25 females I ever purchased came from a gentleman by the name of Ian Milliken, Meadows Charolais, Reston, Manitoba. Ian brought fame and notoriety to HTA FROSTY 328C and MOORE'S KOKANEE 36K. JACEY'S dam 1Y is a descendant of Moore's Kokanee and Ian's herd. A 12-yr old female that has raised previous high sellers and a calf every year. I view Jacey as Ian's type and am grateful to Ian and those 25 females for elevating our herd .
9 9TH ANNUAL PRAIRIE DISTINCTION BULL SALE
AQUARIUS 493B SPARROWS PARKER 806F SPARROWS LA QUINTA 10D FFBB RED BUCKLE PLD 16X BEAVER CREEK BLONDIE 244A BEAVER CREEK GRASSIE 233W PMC852369 J FC 144J 12 MAY 2021 7.9 -0.4 40 80 22 42 BW 91 JAN 24 WT 1865 3rd Gen Pld
SPARROWS
SPARROWS
TMR UNCAS
JFC MISS
TMR MISS KOKANEE
MC852362 J FC 146J 14 MAY 2021 7.3 0 5098 24 49 BW 94 JAN 24 WT 1675 Horned 13 12 PICTURED WITH DAM DAM JFC 1Y CEBWWWYWMTM CEBWWWYWMTM
SPARROWS
UNCAS 1Y
27T
JFC BIG JOHN 152J
No footnotes required. Consider this your invitation to come prior to the sale and see for yourself.
JFC JERICHO 169J
A tan coloured, June born son of our home raised ET red factor herdsire Red Green. The final of 3 bulls on our walkabout. Admired for his soundness and smoothness.
9TH ANNUAL PRAIRIE DISTINCTION BULL SALE 10
KBK RALLY 24T JFC
KEY
20R STEPPLER INTUITION 4A JFC MS FRENCHIE 825F JFC MS FRENCHIE 268Z QPMC852736 J FC 169J 21 JUNE 2021 3.2 3 42 78 24 45 BW 95 JAN 24 WT 1760 4th Gen Pld
RED GREEN 535C
M'S RHONDA
SPARROWS AQUARIUS 493B SPARROWS PARKER 806F SPARROWS LA QUINTA 10D SPARROWS KINGSTON 139Y SOS MISS PIGGY 34D SOS MISS PIGGY 83B PMC852379 J FC 152J 21 MAY 2021 7.9 -0.7 42 91 27 48 BW 94 JAN 24 WT 1805 3rd Gen Pld 15 14 SIRE JFC
CEBWWWYWMTM CEBWWWYWMTM
RED GREEN 535C
R & G MCDONALD LIVESTOCK • LOTS 16-26
Welcome to the 9th Annual Prairie Distinction Bull Sale.
We would like to Thank all our past and future customers as you are the reason we can continue to do this and showcase a great selection of our bulls.
We develop our bulls on a Masterfeeds grower pellet, corn silage, grass hay and mineral; all their shots are up to date.
This group of bulls are all polled, thick, deep, hairy and free moving. We have a bull for any need you may have, from power bulls to heifer bulls and also a few red factor ones.
Please feel free to give me a call with any questions you have. View the videos online or come and view the bulls before the sale.
Ron & Gail, R & G McDonald Livestock
RAMM KARATE KID 8K
100K Tested
8K is a real eye appealing bull. He has great hair, is thick and has good feet. His dam is one of our top young cows, an excellent milking Wizard daughter. Calving ease and
11 9TH ANNUAL PRAIRIE DISTINCTION BULL SALE
LT RUSHMORE 8060 PLD LT AFFINITY 6221 PLD LT ATHENA 1247 SVY WIZARD 707E RAMM HEAVEN 2H RAMM LADY DOUBT 2Y PMC830972R AMM 8K 05 JANUARY 2022 13.7 -3.1 50 93 24 49 BW 82 ADJ WW 829 ADJ YW 1403
16
performance all in one package. Dbl Pld
CEBWWWYWMTM
DAM RAMM 2H
RAMM KANE 15K
LT LEDGER 0332 P
RAMM FANCY PANTS 2F RAMM DESTINY 11D
Kane is a real heifer bull with a 72 lb BW and in the top 1% for BW EPDs. He has a small head, smooth front shoulders and lots of calving ease in his pedigree. Heifer bull DELUXE.
RAMM KODY 16K
LT RUSHMORE 8060 PLD LT AFFINITY 6221 PLD LT ATHENA 1247
Kody is another great heifer bull. We have AI'd to Affinity the last two years with great results. They calve great and grow well.
RAMM KANSAS 33K
HRJ BULLETPROOF 411B
RAMM GRAND CANYON 21G
RAMM BRANDY 82B
HRJ BULLETPROOF 411B
RAMM EVANKA 15E
26W
33K is a stout, long, cherry red bull. A maternal brother is working for David Wieler. If you need to add some colour to your herd check him out sale day.
9TH ANNUAL PRAIRIE DISTINCTION BULL SALE 9TH ANNUAL PRAIRIE DISTINCTION BULL SALE 12
QPMC831154 R AMM 33K 16 JANUARY 2022 1.8 3.1 40 76 22 41 BW 102 ADJ WW 658ADJ YW 1304 Homo Pld
RAMM RED WINE
RAMM EARNHART
RAMM GOLDIE 130G HAPPY HAVEN ARAY
PMC830981 R AMM 16K 07 JANUARY 2022 12.2 -1.9 44 81 23 45 BW 78 ADJ WW 747ADJ YW 1374 Dbl Pld
37E
20A
PLEASANTDAWN POLAR 19D RAMM HEIDI 57H RAMM FANTASTIC 30F PMC830980 R AMM 15K 07 JANUARY 2022 15.7 -6.1 43 78 20 42 BW 72 ADJ WW 751ADJ YW 1433 Homo Pld 19 18 17
CEBWWWYWMTM CEBWWWYWMTM CEBWWWYWMTM
SIRE RAMM FANCY PANTS 2F
RAMM KOOL DUDE 24K
100K tested Kool Dude is a big, long, performance herd bull in the making. He is out of an awesome milking top producing female. This guy will add hair, length and pounds to your calves.
RAMM KINGSTON 37K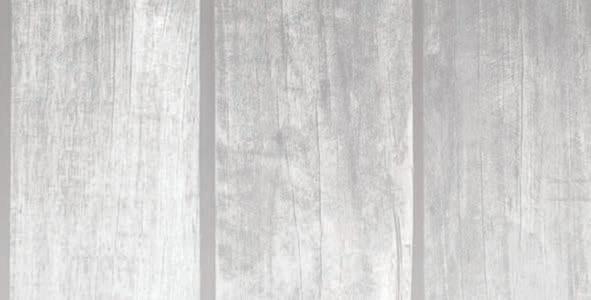 100K tested Kingston is a thick, complete Bulletproof son. His mother is one of our top red factor cows. A maternal brother sold to Mitchell Schuddemat in last year's sale.
13 9TH ANNUAL PRAIRIE DISTINCTION BULL SALE
KINGSTON 139Y HRJ BULLETPROOF 411B HRJ MISS PARIS 7S TRI-N YANGSTER 64B RAMM FRITO 106F RAMM CATALINA 13C QPMC831177 R AMM 37K 17 JANUARY 2022 1.5 2.4 51 91 20 46 BW 102 ADJ WW 757ADJ YW 1421 Homo Pld
SPARROWS
HRJ CROWD FAVOURITE 515C STEPPLER MAGNUM 56F STEPPLER WHITE ARROW 89X STEPPLER ELITE 166A RAMM ESTHER 27E RAMM BLUE GIRL 33X PMC830989 R AMM 24K 13 JANUARY 2022 3.1 2.2 57 127 22 50 BW 100 ADJ WW 766ADJ YW 1590 3rd Gen Pld 21 20 DAM RAMM 106F SIRE OF LOTS 20, 22, 23 , 24, 25 STEPPLER MAGNUM 56F CEBWWWYWMTM CEBWWWYWMTM
RAMM KACE 43K
HRJ CROWD FAVOURITE 515C STEPPLER MAGNUM 56F
WHITE ARROW 89X
Kace is soggy, long, with big testicles and a thick hair coat all in an attractive package. Be sure to check him out on sale day as he is sure to put some "jingle in your pocket".
RAMM KORDELL 45K
HRJ CROWD FAVOURITE 515C
STEPPLER MAGNUM 56F
STEPPLER WHITE ARROW 89X
100K tested
Another typical Steppler Magnum 56F son. They all have great hair, thickness and great feet. This fella is out of a good Downtown daughter. He is ranked in the top 4% for WW and top 3% for YW EPDs so lots of performance with this bull.
RAMM KNIGHT 48K
HRJ CROWD FAVOURITE 515C
STEPPLER MAGNUM 56F
STEPPLER WHITE ARROW 89X
100K tested
2251 PLD
PEACH 34G
Knight is a quiet, hairy complete bull. His dam is a great milking Sundance daughter who is a full sister to our herd sire RAMM Earnhart 37E.
9TH ANNUAL PRAIRIE DISTINCTION BULL SALE 9TH ANNUAL PRAIRIE DISTINCTION BULL SALE 14
LT SUNDANCE
RAMM GEORGIA
RAMM BRIDGET
PMC831192 R AMM 48K 24 JANUARY 2022 -1.2 3 68 126 19 53 BW 95 ADJ WW 810 ADJ YW 1583 Homo Pld
22B
DOWNTOWN
RAMM FABULOUS
RAMM U B MY BABY 51U PMC831186 R AMM 45K 22 JANUARY 2022 -2 4.6 56 112 19 47 BW 105 ADJ WW 826ADJ YW 1526 3rd Gen Pld
JWX
7C
33F
STEPPLER
RAMM GRETA 105G RAMM DANCER 24D PMC831185 R AMM 43K 20 JANUARY 2022 1.2 2.7 47 103 19 43 BW 95 ADJ WW 743ADJ YW 1481 3rd Gen Pld 24 23 22 CEBWWWYWMTM CEBWWWYWMTM CEBWWWYWMTM
STEPPLER
ELITE 166A
RAMM KESLER 69K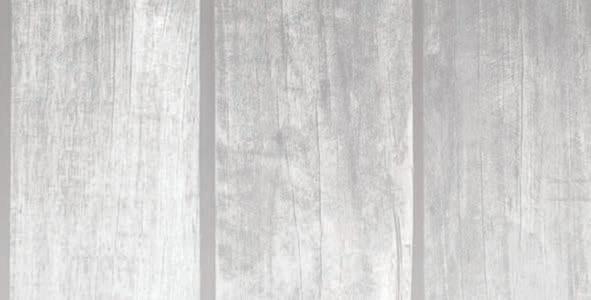 100K tested
Kesler is stout with lots of middle, quiet and has great feet. He is ranked No. 1 in yearling weight out of all our bulls. His 11-year old Roundup dam continues to crank out top offspring. We have 4 daughters in our herd and there is a full brother working at May-On Charolais Ranch. His grandmother, RAMM 11X. is still producing here at the farm at 13-years old.
RAMM KOPPER 64K
Kopper is a long, smooth, attractive bull. 64K has a small head which will make him calve easy. He will raise you those great tan calves that will top the market each year.
15 9TH ANNUAL PRAIRIE DISTINCTION BULL SALE
HRJ BULLETPROOF 411B RAMM GRAND CANYON 21G RAMM BRANDY 82B SRK CANYON 2Y RAMM FIESTA 10F RAMM CANDY APPLE 111C QPMC831248 R AMM 64K 30 JANUARY 2022 7.4 -0.5 44 89 23 45 BW 92 ADJ WW 738ADJ YW 1478 Homo Pld
HRJ CROWD FAVOURITE 515C STEPPLER MAGNUM 56F STEPPLER WHITE ARROW 89X MERIT ROUNDUP 9508W RAMM MS ROUNDUP 1Z RAMM MISS URSALA 11X PMC831259 R AMM 69K 04 FEBRUARY 2022 2 2.4 60 133 16 46 BW 96 ADJ WW 864ADJ YW 1682 Polled/S 26 25 DAM RAMM 1Z CEBWWWYWMTM CEBWWWYWMTM
CROCUS VALLEY FARMS LTD.
Welcome to the 9th annual Prairie Distinction Bull sale.
• LOTS 27-30
We would like to thank our past customers for sold out bull pens last year.
This will be our second-year consigning bulls to the sale. My wife and I have been raising purebred bulls for four years now. We are very proud of the group of bulls we have on offer this year, when choosing bulls to bring to the sale it wasn't hard to choose these four, they really show what we strive for in our bull pen. From performance to calving ease these bulls have it all. The bulls have been developed on a 14% All-oat prepared ration through Trouw Nutrition and free choice grass hay. Our herd is on BoviShield Gold/Scour bos program and all bulls are up to date on their vaccinations.
Please feel free to stop by the farm anytime to tour the pen and see the females that back these future herd bulls.
Thanks,
Curtis and Erika Lovett & Family
CVF HANK 12K
CVF 12K is a Heifer bull prospect that is THICK with lots of middle! He is a calving ease bull with that added performance. His dam is a very moderate young cow. 12K's pedigree is one to look at, with Winchester on the top side his calves are sure to turn heads.
16 9TH ANNUAL PRAIRIE DISTINCTION BULL SALE
PRO-CHAR WINCHESTER 6D CVF ARROW 2G STEPPLER MISS 197E SVY WIZARD 707E PLEASANTDAWN SARA 508H PLEASANTDAWN RUTH 908C PMC832560 CVF 12K 15 JANUARY 2022 11.2 -3.9 32 58 24 40 BW 80 ADJ WW 660 ADJ YW 1281 27
Homo Polled
CEBWWWYWMTM
DAM TLJ 508H
CVF HERBIE 1K
If you're in the market for a bull to calve on grass, 1K is the bull for you. He only had an 84 lb birthweight, a small head and is super smooth through his front end. His calves will get up and go!
CVF DOZER 7K
PLEASANT DAWN CHRIS 42E
PLEASANTDAWN AXEL 202G
PLEASANT
MARSHA 2Z
CVF 7K is for sure the standout in the pen — long, wide topped and big hipped and all with a smooth front end. He's out of a young, great milking cow.
3rd
Test Results Pending
CVF DEXTER 11K
PLEASANT DAWN CHRIS 42E
PLEASANTDAWN AXEL 202G
PLEASANT
MARSHA 2Z
CVF 11K is a full brother to lot 14 from last year's sale, Steppler Miss 150F has hit it out of the park once again! 11K is a big topped and long performance bull that will add pounds to his calves. Females off 11K will be at the top of any replacement pen!
17 9TH ANNUAL PRAIRIE DISTINCTION BULL SALE
DAWN
HTA CONTENDER 605D STEPPLER MISS 150F STEPPLER MISS 115B PMC832535 CVF 11K 12 JANUARY 2022 4.5 2.4 51 108 19 44 BW 105 ADJ WW 707ADJ YW 1488
Gen
Pld,
DAWN
WRANGLER WATCHMAN 2E HTA KIWI 958G HTA KIWI 748E PMC832539 CVF 7K 06 JANUARY 2022 3.8 2.4 62 126 19 50 BW 104 ADJ WW 805ADJ YW 1597
Gen Pld, Test Results Pending
4th
PRO-CHAR WINCHESTER 6D CVF ARROW 2G STEPPLER MISS 197E PLEASANT DAWN CHRIS 42E PLEASANTDAWN LISA 762H PLEASANTDAWN LADY752D PMC832563 CVF 1K 02 JANUARY 2022 11 -3.1 36 69 22 40 BW 84 ADJ WW 673ADJ YW 1285 Homo Polled 30 29 28 DAM DSY 150F CEBWWWYWMTM CEBWWWYWMTM CEBWWWYWMTM
NORTH OF 50 CHAROLAIS • LOTS 31-34
Welcome to the Prairie Distinction Bull Sale! We would like to thank the other consigners and By Livestock for allowing us this opportunity.
We are relatively new to selling bulls, but have lived and reaped the benefits of running Charolais bulls in our commercial herd for years. My roots run deep; as my grandpa, William Sellman, owner of Maple Hill Charolais of Alonsa, Manitoba, brought some of the very first Charolais genetics to Manitoba. Our smaller purebred herd consists of females selected and purchased from seed stock producers here in Manitoba. We are striving to raise bulls for the times — heavy haired, sound footed, beef bulls, with a quiet disposition! Our cattle operation is on a Phyzer Gold herd health program and bulls are developed on a 14% bull developer through Trouw Feeds and free choice hay.
All four bulls consigned are 100K and Homo polled tested.
Don't hesitate to call with any questions or stop by the farm for a tour anytime. Happy Calving,
and Westin
NOF KADE 16K
Kade is one to watch for! This rascal checks all the boxes! From front to back he really has it going. Small attractive head, moderate frame, heavy hair, tonnes of middle, and a modest 80 lb birth weight. Don't overlook this guy! 100K tested.
18 9TH ANNUAL PRAIRIE DISTINCTION BULL SALE
BNE CONGA 9C BRIMNER BULL 188G GBR MISS 7Z
PMC837540 NOF 16K 29 JANUARY 2022 13.9 -5.8 37 81 20 38 BW 80 ADJ WW 730ADJ YW 1375 31
LAE CANADIANA 561C STEPPLER MISS 33E STEPPLER MISS HOPE 84C
Homo Pld
Owen, Jen, Ella, Bryden,
CEBWWWYWMTM
DAM STEPPLER MISS 33E
NOF KHAN 11K
Khan is a long spined, heavy haired, good footed bull. Khan was our heavy weight at weaning, coming in at 1000 lb. 100K tested.
NOF KNOX 15K
Knox is a calving ease performance bull. Hair, top, middle and a big butt! With only a 90 lb birth weight, this guy is sure to calve like a dream! 100K tested
NOF KASH 14K
SOS GAME OF THRONES 98D
BULL 92H
MISS 181C
Kash is a moderate framed, soggy, stout, heavy haired individual with an excellent disposition. 100K tested
19 9TH ANNUAL PRAIRIE DISTINCTION BULL SALE
BRIMNER
GBR MISS
TMJF EDGAR 44E NOF LADY 11G STEPPLER MISS 33E PMC837538 NOF 15K 27 JANUARY 2022 9.2 -3.5 43 83 21 43 BW 90 ADJ WW 871ADJ YW 1434 Homo Pld
BNE CONGA 9C
BULL 188G
7Z
PLEASANT DAWN CHISUM 216A PLEASANT DAWN CHIC51E PLEASANT DAWN REIA52U PMC837537NOF 14K 25 JANUARY 2022 8.8 -3 39 81 23 43 BW 88 ADJ WW 717 ADJ YW 1332 Homo Pld
BRIMNER
GBR
BRIMNER
GBR MISS
STEPPLER 246W STEPPLER MISS 241Z FEHR MISS 5S PMC837534 NOF 11K 17 JANUARY 2022 10 -2.9 46 82 24 47 BW 90 ADJ WW 809ADJ YW 1260 Homo Pld 34 33 32
BNE CONGA 9C
BULL 188G
7Z
DAM
CEBWWWYWMTM CEBWWWYWMTM CEBWWWYWMTM
SIRE BRIMNER BULL 92H
STEPPLER MISS 241Z
HIDDEN LAKE STOCK FARM • LOTS 35-38
2023 Prairie Distinction marks a pivotal moment for our operation, with our first consignment to a bull sale. Back in 2017, our herd started when we purchased our first females from C2, JMB, Steppler, and DRD herds. Our herd has continued to build from these foundation, young females. We have focused on females that can withstand the demands of a commercial herd. We currently run our herd along side my parents, Tom and Lynne Baron, who run 150 Angus cross commercial cows, bred back to Charolais bulls. The entire herd runs on the Bovishield program and all bulls are up to date on vaccinations and pour on lice control. We pictured Dec 31, 2022, and will be videoing closer to sale day.
In 2023, we culled hard and only kept the best 4 Bulls in the pen to ensure we offer the quality and consistency that we want to continually bring to the table. Our bulls have been developed slowly by pail feeding 14% bull developer through Trouw Nutrition, while being given choice of hay and corn silage. We want these bulls to withstand the demands of working in commercial herds. We are excited to offer our whole bull pen through the 2023 Prairie Distinction sale. Bulls and their dams are available for viewing on the farm, so feel free to stop in for a visit.
Thanks,
Scott, Megan, Paisley and Thomas
3rd Gen Pld
HIDDEN LAKE RIP 9K
Rip has been a standout bull since he was born. Never have we raised a bull that has put it all together like Rip does. Muscle, structure, hair, nuts! He has it all with great calving ease and birthweight numbers. This deep made bull with a lot of quarter was part of our show string this past fall. We are very excited about this bull and his future. Coming out of our heifer bull, LEO Gangster 10G, back to a JMB Fisher female which in my mind are a very underrated females. My Fisher daughters are my top cows in the pen, all have good feet, great udders and are very easy doing females. Gangster is a bull that the good folks at C2 Charolais brought to our attention, and we will forever be grateful as Gangster is leaving his mark in our program.
20 9TH ANNUAL PRAIRIE DISTINCTION BULL SALE
LT AFFINITY 6221 PLD CEDARLEA GANGSTER 10G CEDARLEA TAPESTRY 80E JMB FISHER 604D C2 MISS KATE 22G C2 KATE 32C PMC839132 H L 9K 06 JANUARY 2022 12.1 -2.8 4689 18 42 BW 90 ADJ WW 617ADJ YW 1303 35
CEBWWWYWMTM
SIRE OF LOTS 35 & 36 CEDARLEA GANGSTER 10G
HIDDEN LAKE DOZER 4K
A
bull
that is full of muscle yet moves like a cat!
Dozer is out of Tommy's JMB Shanese 3H cow that we bought as a heifer calf at the 2020 Superstar sale, as we couldn't let a RPJ Diesel 802F daughter leave our close-knit group. We purchased Diesel with JMB, and our herds have really benefited from the females he has added. 4K is only out of a 2-year-old and would be a heifer bull. 4K is a ¾ brother to our Hidden Lake Elsa 3K which we sold at the Charolais sale at Agribition this past fall. We are excited about the Diesel x Gangster cross as they are moderate but still have some power and performance to them. This bull is halter broke, with a super laid-back attitude.
HIDDEN LAKE DECY 11K
PMC849993
HRJ
MITCH 5H CKE BELLA 1F
SPARROWS BRAXTON 519C
STEPPLER MISS 257H
STEPPLER MISS 73X
Decy is built to calve easy. Super smooth front end and long as a freight train. Megan takes all the credit for this one. Megan selected Decy's mom DSY 257H at the 2021 Steppler female sale. We have always been impressed with our Braxton females and what they do in our program. 257 is no different raising this impressive smooth made and balanced CK Mitch bull calf. This bull was put on feed later then the rest of our bulls, however he has managed to catch up nicely. He will be another heifer bull.
HIDDEN LAKE JOHN 92K
PENDING HL 92K 04 MARCH 2022
HTA TANDEM 535C
HIDDEN LAKE TANDEM 6G
C2 MS DARMA 67D
PRO-CHAR WINCHESTER 6D
HIDDEN LAKE MY MOO 1G
STEPPLER CCYA 2018 41E
This powerhouse of a bull is only a March baby however sure packs on the performance and muscle we like to see in Charolais bulls. John is long, he is deep and moves so freely carrying all that muscle. John has been one of my favourite bulls to watch grow all fall and winter. John goes back to a home raised Tandem Bull that we have used in both our commercial and purebred herds, however he is out of Paisley "Baby My Moo" Cow (HL 1G). Baby My Moo was our first purebred calf born on our farm and continues to raise the top ones every year, and John is no exception. A half sister we showed the last two years has made friends along her travels as well. Don't let horns deter you. John is a bull that will offer a huge return on investment by producing offspring that will push down the scale and turn order buyers' heads. Don't miss out folks!
21 9TH ANNUAL PRAIRIE DISTINCTION BULL SALE
6.5 0.8 45 86 27 49 BW 105 ADJ WW 820ADJ YW 1437 Horned
MAVERICK 556C CKE
9.6 -0.9 38 79 24 43 BW 98 ADJ WW 701ADJ YW 1136 4th Gen Pld
HL 11K 22 JANUARY 2022
LT AFFINITY 6221 PLD CEDARLEA GANGSTER 10G CEDARLEA TAPESTRY 80E RPJ DIESEL 802F JMB SHANESE 3H JMB MS WHAT-A GIRL 829F PMC839247 HL 4K 05 JANUARY 2022 10.5 -1.5 50 93 21 46 BW 88 ADJ WW 588 ADJ YW 1144 3rd Gen Pld 38 37 36 CEBWWWYWMTM CEBWWWYWMTM CEBWWWYWMTM
PRAIRIE DISTINCTION MJCA SPONSORSHIP
The Prairie Distinction group is proud to support the Manitoba Junior Charolais Association (MJCA) as they raise funds for the next CCYA Conference being held in Brandon this July.
Proceeds from the auction of these items will be donated to the MJCA.
TO OUR 2022 BUYERS
R Campbells Charolais, SK
R Evenson Farms
R Adrien Jacques, SK
R Law Farms
R Brian Plumbtree, ON
R Durmac Farms Ltd.
R Munro Farms
R Keith Erven
R Crocus Grain & Stock Farm
R Harold & Judy Loewen
R Spruce Meadow Charolais
R Garth Jarvis
R Dwayne Burla
R Walter Kutynec
R Allan Bray
R AM Sunrise Farm, SK
R Terry Schuddemat
R Jimmie Krzyzaniak
R Drumhaggart
R Earl G. Sigurdson
R Clint Miller
R Dufayel Cattle Co. Ltd.
R Daybreak Charolais
R Stephen & Tracy Holodniuk
R North Rock Cattle Co.
R Thorgilsson Farms
R Simeons Farms
R 3D Ranch
22 9TH ANNUAL
SALE
PRAIRIE DISTINCTION BULL
Yeti cooler. Colour may vary from that of the one pictured. Sponsored by Johnston Charolais, R&G McDonald, Double P Stock Farm and Crocus Valley Farms.
A Trouw Nutrition creep feeding tote. Sponsored by Prairie Distinction 2023 consignors.
TERMS & CONDITIONS
TERMS: The terms of the sale are cash or cheque payable immediately after the sale in Canadian funds. All settlements must be made with the sale clerks before cattle will be released. The right of property will not pass until final payment is made.
BIDDING: Each animal will sell to the highest bidder. Bidders unable to attend the sale may phone their bids and instructions to the sale manager, auctioneer or special representatives. Bids must be received in sufficient time prior to the sale.
DISPUTES: Bidding will be reopened between the parties involved. If no further bid is made, the buyer will be the person from whom the auctioneer accepted the last bid. The auctioneer's decision is final.
ANNOUNCEMENTS: Announcements made from the auction block will take precedence over printed matter in the catalogue. Buyers are cautioned to pay close attention to announcements.
PURCHASER'S RISK: Each animal becomes the risk of the purchaser as soon as sold. Animals will be cared for at the purchaser's risk for a reasonable length of time. All animals left with the seller must be insured.
CERTIFICATE OF REGISTRATION: Each animal will carry papers issued by the Canadian Charolais Association. A certificate of registry duly transferred will be furnished to the buyer after payment has been made.
DELIVERY: Assistance will be given in making delivery after the sale. The purchaser agrees shipping arrangements will be at the convenience of the seller, but will be as soon as practical after the sale, at the buyer's risk.
BREEDER GUARANTEE: Should any bull fourteen months of age or over, fail to prove a breeder after being used on cows known to be breeders, the matter shall be reported in writing to the seller within six months following the date of purchase or six months after the bull has reached fourteen months of age. The seller has the right and privilege of six months to prove the bull a breeder. No guarantee is given that semen collected from the bull will freeze.
EXCEPTION GUARANTEE: In the case where the animal is subjected to any hormonal or surgical reproductive techniques after the sale, this guarantee shall be null and void. The seller is not responsible for damage caused by foreign bodies after the animal has been sold or for sickness not apparent at sale time. In no event shall the seller be responsible for more than the purchase price.
ACCIDENTS: Although every precaution will be taken to protect the safety and comfort of buyers, neither the sale manager, auctioneer, or sellers assume any responsibility and disclaim any liability, legal or otherwise, in the event of accident or loss of property.
SALE MANAGER: By Livestock is only acting as a medium between the buyer and seller and is not responsible for failure on the part of either party to live up to their obligations; or for the truth of any warrantees or representations, expressed or implied. By Livestock assumes no obligation to enforce or collect monies between parties. By Livestock assumes no responsibility for any credit extended by the seller to the buyer. Any legal action taken in exceptional cases must be between the buyer and the seller. The buyer must look to the seller for fulfilment of all guarantees and representations.
INSURANCE: Insurance will be available sale day.
PICTURES: By attending the sale you are granting permission for your picture to be used for promotional and advertising purposes relating to the sale.
23 9TH ANNUAL PRAIRIE DISTINCTION BULL SALE
CEBWWWYWMTM
9TH ANNUAL PRAIRIE DISTINCTION BULL SALE 24 CHAROLAIS 124 Shannon Road Regina, SK S4S 5B1 306-584-7937 9th Annual Tuesday, March 28th, 2023 • 1:00 PM Neepawa, Manitoba Beautiful Plains Ag Society