BERT STERN
R. COURI HAY
MICHAEL GROSS
D'YAN FOREST
MARC BOUWER
PATRICK MCMULLAN
PETER THOMAS ROTH
ANTHONY
HADEN-GUEST
PARK VE ROCKEFELLER KAYLA
+
JUNIOR MEMBER OF AMERICA'S MOST FABLED FAMILY
REVERSO DUETTO
DRENCH YOUR SKIN WITH A LIQUID CLOUD OF FLUFFY-LIGHT MOISTURE. My moisturizer has three molecular sizes of Hyaluronic Acid, a potent hydrator that draws in water. Feels soft and weightless like clouds in the atmosphere ... Brilliant!
- PETER THOMAS ROTH
OF HYDRATION Up to Hours 72
EVEN AFTER CLEANSING *
30% Hyaluronic Acid Complex , a potent hydrator that draws in water, helps plump the look of skin with moisture.
Breakthrough ingredient! Pentavitin® helps provide up to 72 hours of hydration. Even after cleansing.*
The appearance of fine lines and wrinkles is visibly reduced, leaving a silky, hydrated and more youthful-looking complexion. Dries light as a cloud and feels weightless on the skin.
PETERTHOMASROTH.COM | SEPHORA | ULTA | QVC ® | MACY'S | BLUEMERCURY | NORDSTROM.COM #WaterDrench
* In a 28-day study applying a 1% Pentavitin® formulation, skin remained hydrated for 72 hours.
www.ulrichlangnewyork.com lethe
Photography: Lukasz Wierzbowski for Ulrich Lang New York
THE BEAUTY OF TRADITION
For over 75 years, we've held a holiday tradition close to our hearts: creating unforgettable moments for families just like yours. This holiday season, we're delighted to offer floral designs featuring festive flowers and curated gourmet gift boxes for each and every person on your list. Available for same-day delivery throughout New York City, all season long.
(800) 567-7007 | winstonflowers.com
667 MADISON AVENUE, NEW YORK SMYTHSON.COM
1. Triple Mint Park Avenue Penthouse 730 Park Ave. 4BR. 5 Bath
$35M Web #22120104
John Burger 212-906-9274
2. 21' Wide West Village Townhouse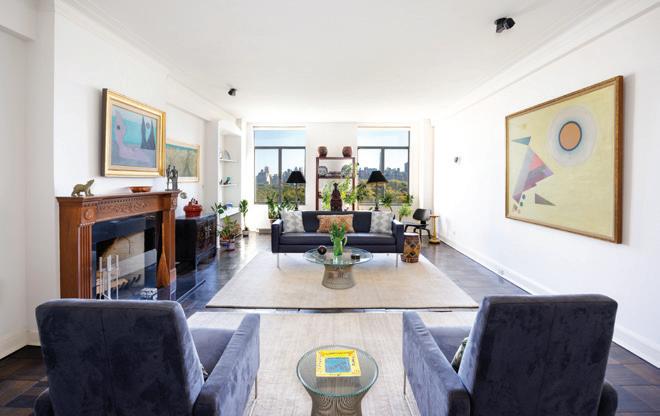 258 West 12th St. 6BR. 5.5 Bath
$12.995M Web #21869552
David E. Kornmeier 917-494-4302
3. Elegant 3 Bedroom on Fifth Avenue 920 Fifth Ave. 3BR. 3.5 Bath
$8.9M Web #22028385
Leslie R. Coleman 212-906-9387
4. UWS Classic & Renovated Single Family Home 304 West 90th St. 6BR. 9 Bath
$13.8M Web #21729485
Gregory M. Roache 917-291-0805
Emily Cho Roache 917-402-3939
5. Live Like An Astor 120 East End Ave. 6BR. 6 Bath
$7.75M Web #21829036
Jill Bernard 516-445-6707
Jeffrey Stockwell 917-449-3433
6. Beautifully Appointed Four-Story Townhouse 333 East 51st St. 4BR. 2.5 Bath
$7.5M Web #21713772
Angel M. Joseph 917-699-4800
Jennifer Diner 239-849-2982
7. Exquisite Design, Stunning Views 1056 Fifth Ave. 4BR. 3 Bath
$7.15M Web #21896927
Eileen Mintz 917-287-8870
8. 11th Floor at The Majestic 115 Central Park W. 3BR. 3.5 Bath
$6.5M Web #22035707
Lisa K. Lippman 212-588-5606
All information is from sources deemed reliable but is subject to errors, omissions, changes in price, prior sale or withdrawal without notice. All rights to content, photographs and graphics reserved to Broker.
1
MASTERY OF THE CRAFT IS HAVING THE HIGHEST AVERAGE SALES PRICE PER AGENT IN THE U.S.
2 3 4 5 6 7 8
9. Panoramic 360 230 West 56th St. 6BR. 6.5 Bath
$14.5M Web #22021222
Louise Phillips Forbes 917-846-8640 Landon Lichtenstein 847-815-3456
10. Direct Gramercy Park Views 45 Gramercy Park N. 3BR. 3 Bath
$5.25M Web #22126137
Paul Anand 917-207-7847
11. Majestic City and Park Views 160 West 66th St. 2BR. 2.5 Bath
$4.5M Web #22054724
Emma Kerins 212-381-2318
Michael Kerins 212-381-2398
12. Architecturally Significant, Dramatic and Unique 1060 Park Ave. 4BR. 3.5 Bath
$3.75M Web #21979598
Mike Lubin 917-371-6723
13. Paradise Found on Canfield Island 36 Shorehaven Road, Norwalk, CT $3.595M Web#170520187
Jennifer Runnette 978-500-4999
14. Newly Priced 25 Columbus Cir. 3BR. 5.5 Bath
$18.99M Web #21545252
Ileen G. Schoenfeld 917-445-8808
Alexandra Harrington 917-868-4574
Carolyn Weiner-Trapness 970-306-8265
15. Prewar Gem, Designer's Dream 130 East 67th St. 3BR. 2.5 Bath $3.3M Web #21965818
Joshua D. Arcus 518-461-0668
Bina Dabbah 917-612-7615
16. Fifth Avenue Pre-War 2 Bedroom 930 Fifth Ave. 2BR. 2 Bath
$2.295M Web #22099723
Daniella G. Schlisser 212-906-9348
9 11 15 16 14
10 12 13
Stephanie Lowe Covering Newport Beach, CA Licensed Real Estate Salesperson stephanie.lowe@compass.com M: 949.933.5863 Susan Vanech, founder of Compass Coastal welcomes...
4527 Tremont Lane
Corona del Mar, CA 92625
5 BD | 6 BA | 1 HB | 7,616 SF | Sold $14,995,000
Compass Coastal is a curated division of the country's largest Real Estate brokerage working with the nation's top performing agents in water communities.
Compass Coastal is a lifestyle brand that collaborates and curates experiences for our real estate clients within the realms of luxury real estate, as well as yachts, private jets, elevated art and food.
To meet our clients' needs and exceed their expectations our team brings each of these elevated lifestyle platforms together to offer clients a robust and complete lifestyle experience.
The Maria & Donna Team
Founding Agent Long Island | Huntington Licensed Associate Real Estate Brokers themdteam@compass.com
M: 631.327.2912
The Maria & Donna Team is a team of real estate licensees affiliated with Compass. Compass is a licensed real estate broker and abides by Equal Housing Opportunity laws. Compass is a real estate broker licensed by the State of California and abides by Equal Housing Opportunity laws. License Number [license number to be inserted by region]. All material presented herein is intended for informational purposes only and is compiled from sources deemed reliable but has not been verified. Changes in price, condition, sale or withdrawal may be made without notice. No statement is made as to accuracy of any description. All measurements and square footage are approximate. License Number 01991628, 01527235, 1527365.
elliman.com 575 MADISON AVENUE, NY, NY 10022. 212.891.7000 © 2022 DOUGLAS ELLIMAN REAL ESTATE. ALL MATERIAL PRESENTED HEREIN IS INTENDED FOR INFORMATION PURPOSES ONLY. WHILE, THIS INFORMATION IS BELIEVED TO BE CORRECT, IT IS REPRESENTED SUBJECT TO ERRORS, OMISSIONS, CHANGES OR *BY GROSS COMMISSION INCOME, 2021. Recently Sold | 111 Murray Street, 36 W | New York City | $6,450,000 | 3 BR, 3.5 BA Recently Sold | 174 Garfield Place | Brooklyn | $3,995,000 | 5 BR, 3.5 BA
Gabriel Leibowitz Native Manhattanite
As the founder of The Leibowitz Team at Douglas Elliman Real Estate, our team is ranked among the top 4% of agents companywide.* With 18 years of industry experience, I offer clients a wealth of residential advisory services, boots-on-the-ground knowledge, around-the-clock attentiveness, and a warm, bespoke real estate strategy. Known for my mantra of ethics, I take the time to understand every customer and how I can best make their lives a little better.
Gabriel Leibowitz
Lic. Assoc. R.E. Broker
O 212.274.7917
M 917.312.5624
gabriel.leibowitz@elliman.com
theleibowitzteam.elliman.com
WITHDRAWAL WITHOUT NOTICE. ALL PROPERTY INFORMATION, INCLUDING, BUT NOT LIMITED TO SQUARE FOOTAGE, ROOM COUNT, NUMBER OF BEDROOMS AND THE SCHOOL DISTRICT IN PROPERTY LISTINGS SHOULD BE VERIFIED BY YOUR OWN ATTORNEY, ARCHITECT OR ZONING EXPERT. EQUAL HOUSING OPPORTUNITY.
PARK VE Contents VOLUME 1. NO.6 62 KAYLA ROCKEFELLER 30 HO-HOHOLIDAY GUIDE ICON 32 BERT STERN  FASHION 34 MARC BOUWER  50 HAZY DAZE 60 DAVID TODD MODELING MANAGEMENT  ART 74 ATOSSA KACEROVSKY  82 ALEX KUZNETSOV  88 STUART PIVAR  92 VINCENT PETERS  BEAUTY 94 AMEON  96 PETER THOMAS ROTH  98 DR. DENOBLE  PROFILE 102 TIMO WEILAND  104 ALY RAISMAN  106 DIANE D'YAN FOREST  108 JEFF LIMA  DINING 110 LIMANI 116 IXTA  118 GABRIEL KREUTHER  120 BAYA BAR  122 ETHYL'S  124 REINVENTING SNACKING  125 THE VASPER  126 SOCIAL HOUSE  TRAVEL 128 ATLAS OCEAN VOYAGES 130 MIRROR LAKE  132 META FLY CLUB
PARK VE 50 HAZY DAZE Contents VOLUME 1. NO.6 REAL ESTATE  134 AT HOME WITH VIVA MAGENTA  136 BJORNULF OSTVIK  138 LISA LIPPMAN  FINANCE 142 HOW TO MAXIMIZE YOUR CHARITABLE GIVING  144 BEIT RABBAN DAY SCHOOL  SOCIAL SAFARI 146 COURI  148 ABT FALL GALA  149 AFSANEH AKHTARI HOSTS BALLET SETE  150 ANDY WARHOL DINNER  151 THE ANGEL BALL  152 WARHOL SUPERSTAR EDIE SEDGWICK AUCTION 153 HOLIDAY HOUSE  154 HOPE FOR DEPRESSION 155 THE METROPOLITAN OPERA 156 MR. BRAINWASH  157 NYC BALLET FALL FASHION GALA  158 NEW YORK PHILHARMONIC  159 SARABANDE DINNER  AND FINALLY 162 CARTOON CORNER
MARJORIE STRIDER
ON VIEW NOW 43 E 78 th St, NY, NY 10075 | M-F: 11am-6pm, Sat: 11am-5pm
Girls, girls, girls!
Marjorie Strider, Welcome, 1963, acrylic on masonite with wood build out
PUBLISHER & FOUNDER
Christopher A. Pape
EDITOR-IN-CHIEF & CO-FOUNDER
Julie Sagoskin EDITORIAL DIRECTOR & CO-FOUNDER
R. Couri Hay
EDITORAT-LARGE
George Wayne
EXECUTIVE EDITOR
Patricia Conole
ART DIRECTOR
Paul Crawford
FEATURES EDITOR
Bennett Marcus
SPECIAL PROJECTS EDITOR
Patrick McMullan
SPECIAL CORRESPONDENT
Michael Gross
PALM BEACH EDITOR
Christine K. Schott
TRAVEL EDITOR
Joe Alexander
ARTS EDITOR
Janis Gardner Cecil
FINANCE EDITOR
Philip W. Malakoff
COPY EDITOR
Melissa Gray mgray.editing@gmail.com
ASSISTANT ART DIRECTOR
Oliver Li
CONTRIBUTING WRITERS
ASSOCIATE EDITORS
Lauren Bens & Taylor Dietrich
REAL ESTATE EDITOR
Alison Kenworthy
ASSISTANT EDITOR W.A. Muller
INTERIORS EDITOR
Susanna Salk
DIRECTOR OF DIGITAL AND SOCIAL MEDIA
Sarah Mohamed
Lisa Lippman, Betty Taylor, Ryann Reynolds, Alexander Powers, Hannah Minnick, Brian Aker, Ekaterina Ward, Isabel Piazza, Rodney Sparrow
CONTRIBUTING PHOTOGRAPHERS
Udo Spreitzenbarth, Henry Lou
SALES TEAM
Lisa Stiehl National Sales Manager 914.760.6875 lisa@parkmagazineny.com
Wendy Packer Vice President of Sales & Marketing 203.904.6700 wendy@parkmagazineny.com
Maria Coyne Director of Florida & Caribbean Sales 305.975.9234 mecoyne@mecoyneinc.com
Scott Pauker Advertising Sales Manager 917.859.1343
scott@parkmagazineny.com
DIGITAL CARTOON ARTIST
Anthony HadenGuest
PARK is published four times annually by Park Avenue Magazine LLC. Copyright 2021 by Park Avenue Magazine LLC. All rights reserved. Reproduction of any material from this issue is expressly forbidden without permission of the publisher. Unsolicited manuscripts and photographs are welcome on an exclusive basis, but must be accompanied by a self-addressed stamped envelope. Reasonable care in handling manuscripts and photographs will be taken, but PARK cannot be responsible for unsolicited materials submitted. Printed in the U.S.A. *This issue features paid for sponsored content and covers provided by outside sources. Should you have any questions, please feel free to contact Christopher Pape at: christopher@parkmagazineny.com
Triple Mint 5,000' Duplex with Views from the Kitchen Perfect Position on the Park Stunning Park and Skyline Views Stunning and Dramatic Condo Full Floor Private Penthouse Condo Triple MINT Condo with VIEWS 50 CENTRAL PARK WEST, 8/9A 115 CENTRAL PARK WEST, 11E 55 CENTRAL PARK WEST, 9C 181 EAST 65TH STREET, 23A 160 WEST 86TH STREET, PH3 160 WEST 66TH STREET, 39E Lisa K. Lippman Licensed Associate Real Estate Broker 1926 Broadway, New York, NY 10023 O: 212-588-5606 E: llippman@bhsusa.com
Editor's Letter
s we embark on the merriest time of the year, I want to wish you all a very joyous, peaceful, and meaningful holiday season. These past few years have shown us that more than ever, the greatest gifts are the ones we can give to each other in times of hardship, loss, and loneliness. As we reflect on our blessings, I want to thank our wonderful publisher, Christopher Pape, the oh-so-fabulous R. Couri Hay, the rest of the team, and most of all, you, dear reader, for being a part of the PARK family.
She might be part of American royalty, but rather than getting her own Netflix documentary, Kayla Rockefeller is carving out her own place in this fabled family with her brand-new jewelry line, Kayla Jaclyne. I had so much fun chatting with this energetic young woman who is taking New York by storm, one stone at a time. Hailing from a long line of philanthropists who are responsible for many of New York's most storied landmarks and museums, this new generation of Rockefellers are carrying on this same legacy of bearing the responsibility that comes with great privilege. Another fun fact: almost all the pieces in her first collection, which are meant to showcase the individuality of the wearer, are named after family members and close friends. Jacylne, half of the brand name, is for her grandmother. I know you'll enjoy getting to know the real Kayla as much as I did.
From holiday gift guides to our favorite fashion designers and winter travel inspirations—think a luxury cruise to the Bahamas or Antarctica—we have the season covered. Wherever you go, we hope you enjoy our exclusive profiles and features, and maybe find your own inspiration within these pages of both cultured sophistication and whimsicality.
See you next year and catch me on Wake Up with Marci in January where I will be talking about all of my favorite entertainment news topics. Wake Up airs on WLNY, CBS Santa Barbara, CBS Palm Springs, ABC Idaho and Hulu Live.
Have a wonderful and memorable holiday season and a Happy New Year from all of us at PARK!
Julie Sagoskin Editor-in-Chief
A
26 | parkmagazineny.com
© 2022 Sotheby's International Realty. All Rights Reserved. Sotheby's International Realty® is a registered trademark and used with permission. Each Sotheby's International Realty office is independently owned and operated, except those operated by Sotheby's International Realty, Inc. All offerings are subject to errors, omissions, changes including price or withdrawal without notice. Equal Housing Opportunity. THE BODENCHAK TEAM Licensed Salespersons 917.968.9020 | 646.382.4055 BodenchakTeam@SIR.com | BodenchakTeam.com 1 ± ACRES | 7 BEDROOMS | 8 FULL/1 HALF BATHS | $5,200,000 10SpinnakerWay.com SOUTHAMPTON WATER MILL SOUTH 3.15 ± ACRES | 5 BEDROOMS | 4 FULL/2 HALF BATHS | $6,195,000 50OspreyWay.com Custom Newer Construction, Quiet Cul-De-Sac South-of-the-Highway with Tennis and 2± Acre Reserve SOTHEBYSREALTY.COM The Bodenchak Team PRESENTED BY Nothing compares.
From the Publisher
n behalf of myself and the entire PARK team, hope you're having a wonderful holiday season! It takes a village, or in this case, a village comprised of a creative and talented group of people who have been committed to making this vision as much of a success as much as I have. Our world-class team of writers, photographers, stylists and contributors have continued to bring you the best of fashion, as well as fascinating people and places throughout the year. My partners on this journey, Editor-in-Chief Julie Sagoskin and Editorial Director R. Couri Hay, also share the hope that you continue to enjoy the pages of PARK.
Our shoots, in-depth features and stories of both nostalgia andmodern luxuries can once again be seen in our Winter Issue.
It's been another great year of valued partnerships and parties and we can't wait to see what the next year will bring.
In an effort to keep this short and sweet, may you have a peaceful holiday and year ahead!
Christopher A. Pape Publisher & Founder
28 parkmagazineny.com
The Palazzo Riggi
637 North Broadway, Saratoga Springs, NY
Now Under Contract!
6 Bedrooms • 13 Bathrooms • 19,341 Square Feet
This quintessential estate is the jewel of Saratoga Springs, NY! The main house features two custom Clive Christian kitchens, elevator, indoor/outdoor radiant heat flooring, walkways & driveway, home theater designed by Theo Kalomirakis, personal fitness room with steam shower, and bowling alley.
The estate includes custom materials and selections, such as 23 marble medallions inlaid in the marble floors, fresco in the foyer, Sherle Wagner sinks, Schonbek chandeliers, and an award-winning staircase by Herndon & Merry.
Julie A. Bonacio, Broker/Owner c: 518.701.5080 e: Julie@Bonacio.com Margie Philo, Broker/Owner c: 518.524.7347 e: Margie@ADKPP.com
Chef's Kitchen
Silver Beehive Honey Pot
Make any table more fun and festive with the Bunny Williams Silver Beehive Honey Pot by Ballard Designs. Whimsical and decorative, this charming table ornament holds jams, honey and condiments and makes for the perfect hostess gift. Ballarddesigns.com
Bake Me A Wish
The season is about to get sweeter with holiday bakery boxes from BakeMeAWish.com, the leading national online gourmet gifting company. In addition to a selection of decadent delights and guaranteed next-day delivery, 5% of all sales support Bake Me A Wish! Cares which makes gift and financial contributions to organizations around the country. bakemeawish.com
Winston Flowers
Make the holidays especially merry and bright with the season's most spectacular flowers, beautifully arranged in the Ruby Radiance design from Winston Flowers. Vibrant blooms surrounded by emerald evergreens and topped with crimson berries showcased in a handmade green vessel will make any room or table pop with color and joy. winstonflowers.com
Thunder Ridge, Putnam County
Just a short ride from Manhattan, learn to downhill ski at Thunder Ridge, where slopes range from gentle to daring. Enjoy a winter escape with lessons and advanced racing, all in one of the area's most majestic settings. thunderridgeski.com
Ho-Ho-Holiday Guide
EDITOR'S PICKS FOR THE SEASON'S MOST STYLISH GIFTS AND GETAWAYS
BY JULIE SAGOSKIN
Iron
Catwalk Ceramic Rotating Curling
Inspired by New York Fashion Week, the latest Beachwaver S-Series
Catwalk Ceramic Rotating Curling Iron guarantees instant glam with instant photo ready curls and waves. Available in fun designs, this S-series consists of three sizes of rotating curling irons – it was, after all, invented by celebrity hairstylist Sarah Potempa. beachwaver.com
Winter Wonderland
Travel Experiences
Bear Mountain State Park, Bear Mountain
From ice skating to picture perfect winter hikes, enjoy the beauty of the season at Bear Mountain State Park. Situated in the rugged mountains rising from the west bank of the Hudson River, the park features plenty of cross-country ski trails and an outdoor rink all set amidst breathtaking views of the great outdoors. bearmountainicerink.org/ parks.ny.gov/parks/bearmountain/
going to be the musthave accessory of the season. This classic bag, handcrafted in Spain, pairs with any outfit and is great for those on the go. bergdorfgoodman.com
HOLIDAY GIFT GUIDE
30 parkmagazineny.com
Mirror Lake Inn Resort and Spa Safety is the Ultimate Luxury Come see why we are known as Lake Placid's Finest. MirrorLakeInn.com | 518-523-2544
The
Stern Original Madman
BY MICHAEL GROSS PHOTOGRAPHER
PHOTOS © BERTSTERNTRUST
EVER SINCE THE 1960S, THE BAD BOY FASHION PHOTOGRAPHER
has been a cultural staple and a tabloid trope. As talented as they were promiscuous, the bad boys became role models for countless young men to whom they gave permission - before #metoo, of course - to storm the effete world of women's fashion in search of money, fame, and an endless parade of beautiful woman.
The role was invented by the Terrible Trio of David Bailey, Terence Donovan, and Brian Duffy in London in the swinging Blow-Up era 1960s. It was refined by the French Mob of lensmen led by Patrick Demarchelier, Gilles Bensimon, and Mike Reinhardt in Paris in the sex-crazed 1970s. It was apotheosized by the voyeuristic Helmut Newton in the 1980s. And it was dragged through the 1990s into the gutters of the 21st Century by the likes of Terry Richardson and the late Davide Sorrenti. But they all had a role model, even if he is now mostly forgotten.
ICON 32 parkmagazineny.com
BERT STERN BY IRVING PENN
Bert
Marilyn Monroe with Pink Roses
The Last Sitting® 1962
ICON 34 | parkmagazineny.com
David Bailey and Veruschka, New York, 1964
"PHOTOGRAPHY WAS A WAY TO MEET WOMEN."  - BERT STERN
Bert
Stern was dubbed the "Original Madman" by his widow Shannah Laumeister when she made a documentary on his life with that name, in the years before his death at age 83 in 2013. Playing off the name of a hit cable TV series, it rooted him, quite appropriately, in the macho world of Madison Avenue's ad biz. But by 1960, when Mad Men's action started, Stern had already moved on, becoming a top fashion photographer in the trade's temple, Vogue magazine. That period of his life has been overshadowed, though, at least when seen through the lens of our celebrityobsessed era, because Stern's photographs of stars—Marilyn Monroe, Elizabeth Taylor and Richard Burton, Audrey Hepburn and the onscreen Lolita, Sue Lyon—remain as iconic as they were when they emerged fresh from his darkroom.
I first met Stern in 1994, when I interviewed him for Model, my book on the fashion modeling industry. Though I barely used that interview in that book, I did request a Stern photograph for its cover, picturing the towering German model Veruschka, standing between the legs of a supine Bailey, the picture that inspired the fashion shoot scene in Blow-Up, in which the actor David Hemmings played a Baileyesque fashion photographer. Years later, though, Stern's story, informed by that interview, was a highlight of my follow-up 2014 book, Focus: The
Secret, Sexy, Sometimes Sordid World of Fashion Photographers, from which the following story has been adapted. It turned my camera on the cameramen.
When Bert Met Marilyn
In 1959, Bert Stern was at the very height of fashion—a dangerous place to be. Less than a decade after he took his first professional photograph, Vogue drafted Stern, a hotshot advertising photographer known for a vodka campaign. A year later, he bagged his first cover, a head shot of model Deborah Dixon giving a hot, come-hither look, lips parted in sultry invitation. Over the next decade, he would shoot forty-one Vogue covers.
In 1962, Vogue gave Stern the most important, memorable, and insanely lucrative assignment of his life. It would overshadow everything else he did in a long and distinguished career and, ironically—as he owed it to a fashion magazine—render his decade atop fashion's heap a footnote. A photo session with the troubled but mesmerizing sex symbol movie star Marilyn Monroe.
Stern recalled thinking, "If I couldn't get close to her personally, at least I could get a photo." The first day's shooting lasted through the night and yielded hundreds of images of a slowly disrobing Monroe, ending up with her topless, flirting with Stern through veils of diaphanous scarves, costume jewelry, and chiffon flowers.
The eight-page spread appeared in Vogue's edition of September 1, 1962 and included only fully clothed photographs of the icon. The issue was on press when Monroe died, a suicide, that August 5. Ten years later, Bert Stern was ruined, a drug addict who'd been in jail and mental hospitals, lost his wife
and three children and, many thought, his mind. But for the rest of his life, as most of his accomplishments were forgotten, those images of Monroe at the end of her rope would prove to be Bert Stern's lifeline. Starting in 1968, when Stern first sold pillows and scarves decorated with his Monroe images, he would print and reprint, recycle and republish them to sustain himself, pay his bills, and, at least sporadically, remind the world of his name and reputation. His fashion work became a footnote.
Bert Stern felt he came out of nowhere: "My life was nothing. I had no story, no beginning, no middle, no end." He was born in Brooklyn in 1929, the son of a baby photographer, "an angry wreck" who "slit his wrists in a bathtub and survived." Raised in a basement apartment, Stern dropped out of high school, worked in a clothing store and at a soda fountain, and peddled jokes to comedians and newspaper columnists. Eventually, he took a job as art director at a small fashion magazine, where a commercial photographer nudged him to buy his first camera just before he was drafted into the army and sent to Japan, where he would head to the PX twice a month to leaf through new issues of Vogue, "the only magazine I liked."
Driest of the Dry
Out of the service in 1953, Stern still thought he'd be an art director. "Photographer was the last thing I wanted to be." An older mentor asked him to freelance layouts for one of his advertising accounts, Smirnoff, a minor vodka brand seeking to dislodge gin among martini drinkers. The company had a slogan, "Driest of the dry," and Stern came up with a campaign idea: still lifes photographed in the
parkmagazineny.com 35
"WHEN I STARTED, THERE WERE NO DRUGS" - BERT STERN
desert. "Who should shoot it?" Stern recalled asking. "I guess I could do it."
He came back with an image that set the ad business buzzing, of the pyramid at Giza, outside Cairo, rendered upside down in a martini glass. "Making wonderful pictures was the goal. I could take impossible pictures for Smirnoff, and they'd appear in Life magazine, and I'd be on a plane, and everyone would have a copy and they'd stop people. That was the goal."
His life became as chaotic as his career trajectory was meteoric. He married a model, dated others, bedded more. "Models were just things that happened," Stern said. "God created women. Let's face it. Best thing he's done. Women were everything to me. You did anything to get over them or under them. Photography was a way to meet women."
NYC Ballet dancer Allegra Kent
Then came New York City Ballet dancer Allegra Kent, the love of his life. The nineteenyear-old virgin was upside down when he first saw her in spring 1957, hanging from a fire escape onstage in a Broadway musical. Over the next two years he grew obsessed with her, courting her assiduously, and they married in February 1959. At the same time an art director "offered me work at Glamour," a popular fashion magazine, Stern remembered. "I said I didn't have a real feeling for Glamour," but he would agree if he could also shoot for a sister publication, Vogue. His photo of Deborah Dixon shocked readers—"You could see her tongue," Stern recalled—and he was rewarded with a contract for one hundred editorial pages a year and an annual portfolio to fill however he chose. He got to keep the film and rights to those portfolios, the Marilyn photos, which would later save his life, included.
Shooting Sophia Loren For Vogue
Monique Knowlton, then Monique Chevalier, a German Swiss beauty, was booked for a shoot with Stern that showed her in a feather-sleeved dress, improbably reading a stock market ticker while having her elaborate hairdo teased out. "I never had the feeling that he knew what he was doing," she said. "He was always disorganized, inconsiderate." Yet adaptable. Shooting Sophia Loren in furs for Vogue in 1962, he decided to pose her with a tiger cub, a panther, a bobcat, a lion cub, a leopard, and several ocelots. Loren refused, fearing they'd scratch her face. Stern convinced her to pose with the leopard by
giving it a tranquilizer.
By 1965, Bert, then thirty-five, employed twenty-one people, and a conservative estimate put his billings at $500,000 a year, most of it from advertising at $2,500 a page. That helped pay for his over-thetop ideas. "Nothing was too elaborate," said Chevalier. "Nothing was too expensive." For a Vogue shoot in 1961, he posed her in a black, floor-length dress with six naked infants at her feet. Never mind that it took all day and that a dozen babies were grabbing at Chevalier and the clothes, "because you had to have spares," the model said. They were swapped in and out of the set because "there was always a
ICON
36 | parkmagazineny.com
Driest of the Dry, Smirnoff Vodka, 1955
Monique with Baby, 1981
child crying and there was always a child peeing, so every fifteen minutes the no-seam paper had to be changed."
Even as Allegra Kent gave birth to two children, Stern kept seeing other women, mostly models. Fashion didn't care how Bert Stern conducted himself. The more girls he had around him, the better. His overt heterosexuality was still a novelty. Fashion was becoming a mass-market product. Photography's stylish elite, gay men posing as aristocrats, were being pushed aside by men like Stern, straight nobodies from nowhere going somewhere. He was a breath of fresh air.
By 1966, Bert had undergone a transformation, moved his studio uptown, and was running a multimedia empire. Toward the end of 1963, he'd been grossing perhaps $600,000 a year, a tenfold increase in volume in just four years, and had begun to invest in a real estate empire, starting with a town house and then, in 1965, two former school buildings on First Avenue and Sixty-Fourth Street for a new studio that was a short walk from his brownstone. He installed a darkroom, film-editing equipment, silk-screen press, expensive offset-printing equipment, and a carpenter's shop to build sets, a studio for Vogue shoots in what had been the auditorium, offices on the floor above that, and a television soundstage on the top floor in what had been the gymnasium. At the same time, he bought a three-bedroom apartment in Manhattan's first condominium, the St. Tropez, a block north, as his private clubhouse and assignation spot.
Alongside Avedon, Penn, Beaton, & Horst Stern approached work with an insouciance that was as impressive as his excesses. He paid no attention to a job until it was his, then he'd drive his Jaguar to whatever agency had hired him, ask to see the storyboard
of the proposed commercial (usually for the first time), and then say, "I've given this a lot of thought." He was even more nonchalant about photography, yet in December 1966, England's Guardian declared Stern one of the legends of fashion photography, alongside Avedon, Penn, Beaton, and Horst.
As time went by, though, it became harder for him to juggle the women and his wife and children and Vogue and all the advertising clients. So, he got some help. "When I started, there were no drugs," Stern said. "Nothing. I'd
never heard of marijuana or cocaine. In the mid-sixties, things began to happen. I started to make more money, and I guess that led to trouble. With money came the desire for town houses and penthouses and big studios, which led to the need for an empire, which led to a need for more energy—and of course, I was invincible."
He'd started taking drugs around 1957 and hadn't given it much thought when a doctor wrote his first speed prescription; he would just pop the pep pills when he needed a little
ICON
38 parkmagazineny.com
boost. Soon, a little boost wasn't enough. Late in 1965, Stern's secretary, who "had so much energy," he remembered, told him about a doctor, Robert Freymann, who injected his patients with a special mix of vitamins that gave them unlimited vigor and optimism. "There were a lot of vitamins in those shots," Stern said. "A lot of good stuff. But I began to figure out that there was something that made you feel good—and it wasn't vitamins." It was amphetamine. "I never looked at it as drugs. I looked at it as 'the doctor'." The
"YOU WON'T TAKE ME ALIVE." - BERT STERN
Leipzig-born Freymann had already been found guilty of unprofessional conduct for giving drugs to addicts and would lose his license for six months in 1968 as punishment for performing abortions. But he was still the go-to guy for sixties celebrities.
The more energy Stern had, the more work he took on. The more he took on, the more speed he needed, and it all fed the "desire for a bigger lifestyle," way beyond what his wife wanted. "Blow-Up was a simple photographer," he later lamented. "I'd become a thing." He'd leave Allegra at 7:00 a.m., return at midnight, and then stay up for hours. In spring 1966, Kent was pregnant again when her mother called to say she'd spotted Bert on the street with a model. Allegra confronted her. "I know you're seeing Bert," she said. "Stop. I can make trouble. You're young. You can find someone else. And I'm pregnant." The model married someone else, and Bert's third and last child was born at the end of that year.
Twiggy in New York & Twiggy in Hollywood
Meantime, Stern spotted a photo in the Daily News of Twiggy—a hot new model, a scrawny cockney whose elfin hairstyle was being copied by teens all over England. Aware she was coming to America, Stern secured an exclusive from her Svengali boyfriend and then called Barry Diller, an ABC-TV executive, proposed a documentary, and came away with a $250,000 deal to make one hour-long and two half-hour shows, Twiggy in New York, Twiggy in Hollywood, and Twiggy, Why? His Twiggy photographs are classics.
And then came Dian Parkinson, now best known as the former hostess of television's The Price Is Right In 1966, though, she was finishing a year's run as Miss World USA when she found herself locked
in Bert Stern's embrace as "his protégée— his muse," she said. Stern declared her the "next Marilyn Monroe" and tried to get her to pose topless with a scarf around her. After shooting a few rolls of film, Stern urged her to take all her clothes off. Parkinson refused— she was married—and said no again when he murmured, "Do you want to play?" He sent her away, but the next day, summoned her back, and they became inseparable. He'd found his "American Dream Girl." Parkinson shot exclusively with Stern for years afterward. "Dian Parkinson didn't exist until I found out what she looks like," Stern said.
"I was mesmerized," she said. "I wasn't in love. But whatever it was we had was probably stronger than what I had with my husband. He gave me something I was missing. It could have been more powerful than sex." He kept trying to seduce her, "but he knew there were boundaries, and he didn't want to push me too far because he might lose me."
In 1968, Bert Stern Inc. was still in expansion mode. With more than three dozen employees and an operating overhead of $10,000 a week, Stern was stretched thin, though he was reportedly grossing twice that amount. But then, the so-called Go-Go economy of the mid-sixties stalled. Stocks fell, interest rates and unemployment rose, and the dollar swooned, coincident with a spike in Stern's drug use.
Stern was getting drugs from other doctors well known to Manhattan celebrities and underground scenesters. Savvy customers would visit them all and max out on their "vitamin" shots. That summer, he became delusional. And he was deeply in debt on his real estate. From the chaos caused by Stern's drug addiction and the collapse of his business, it's difficult to reconstruct a precise timetable of what happened, but the accounts of those around him paint a clear
parkmagazineny.com | 39
Twiggy TV, 1967
"IT WAS ALL DONE FOR HER IN A SENSE" - BERT STERN
picture of utter disintegration.
Dian Parkinson left without saying goodbye. After Kent took the children and left him too, in September 1971, the business limped on, bleeding money, the staff shrinking along with Stern's funds. When the payroll was due but there was no money, Stern ordered someone to his town house to take a Picasso from a closet and sell it. A few days later at the studio, "in walk two guys in suits we didn't know" an assistant, Dwight Carter, recalled. They approached one of the remaining employees and said, "'We're marshals and we're locking the doors. You have ten minutes to get your shit and get out,'" Carter said. "We all ran and grabbed our possessions, and they put a chain on the door." Two days later the chain was removed—Carter doesn't know how—and everyone was summoned back to work. For a moment.
The Bert Stern Studio Collapsed
Though Stern was, by any reasonable measure, insolvent, he never declared bankruptcy. The Bert Stern Studio simply collapsed. Yet, even while losing his real estate, his studio, his clients, and his reputation, Stern still sought to win back his wife and kids. "I wasn't going to stay on the high-wire without her," he said. "It was all done for her in a sense." Allegra still seemed to care. "She told me, 'You're going to kill yourself,'" he remembered. But he didn't— or couldn't—stop taking drugs, and his attempts to reconcile only scared her further.
Bert was out of control. When one of his speed doctors cut him off, he broke into the doctor's office and stole drugs, then "had the nerve to go back a few days later," said a relative, Jeff Sado. But Stern still had his lucid moments. Lawrence Schiller, a photographer, author, and deal maker, met with him
about an exhibit Schiller was planning, to commemorate the tenth anniversary of Marilyn Monroe's death. "The idea was to bring together all the Marilyn Monroe photographers," Schiller recalled. "He said he didn't know where the Marilyn pictures were, maybe in the bathroom in a box by the toilet." But Stern knew what he wanted. "How much money will you guarantee me?" he asked. A Marilyn book with a text by Norman Mailer followed.
"He was desperate," Schiller said, but Marilyn saved him when it was published in May 1973, and Schiller put together more Marilyn products such as date books and calendars. "I didn't know I put him back on his feet," Schiller said years later.
How far had Stern fallen? In March 1972 Bert's brother, Shelly, and their brother-inlaw, Monroe Schlanger, went searching for him after Allegra called Shelly and begged for help. "Shelly and I drove in from Long Island to look for him," Schlanger said. Accompanied by policemen, they were walking around the neighborhood when Bert turned a corner and dashed into the house. They nabbed him there, and he was committed to Gracie Square Hospital, a posh psychiatric facility.
Kent said Dr. Freymann helped Stern escape, and he returned, thin, unshaven, and hollow-eyed to the town house. A week later, Kent talked him back into treatment and had him locked up in a mental health ward at Metropolitan Hospital. While he was there, she visited his brownstone and saw the evidence of his dissolution. His "voices" had told him to paint the place black and red. He'd built seeming shrines with cockeyed candles and broken mirrors and scrawled white crosses on the doors. Feeling safe with Bert behind locked doors, Kent joined the New York City Ballet for an engagement in
Paris Collections, Courreges, 1967
Munich, Germany. While she was away, Bert escaped again.
There are several versions of how he did that. Kent wrote that he fled while being taken to the dentist. Jeff Sado heard he'd gone for a psychiatric evaluation, where he told a doctor, "I've been yesed to death for twenty years. If I wanted to go to the Taj Mahal, they'd give me a million dollars. I have to get
ICON
40 parkmagazineny.com
grounded. I need to eat in diners and take walks." He was allowed out, accompanied by a male nurse, and leaped to freedom through a bathroom window. His sister and brotherin-law think he slipped away between doctor appointments and walked out the hospital's back door.
Regardless, Bert was free and again knocking on Allegra's apartment door,
scaring the children. She returned to New York and sent police to the brownstone where, in Kent's version, Bert suddenly appeared, saw the plainclothes police, and ran up a flight of stairs to the roof. Chasing him, they passed destruction everywhere, burned photographs of dancers, torn clothes of Allegra's. She knew a gun was in the house, and when she heard a shot, she feared the
worst, but suddenly a handcuffed Stern came down the stairs with a plainclothes cop behind, pushing. Kent wrote that Bert had fired a starter pistol—not a real gun. But Jeff Sado's mother told him Stern was chased across rooftops while waving a water pistol and shouting, "You won't take me alive."
Stern was taken to the Nineteenth Precinct station house on East Sixty-Seventh Street and remanded to the Tombs, the city's municipal jail. He somehow ended up back at Metropolitan Hospital, where an admitting psychiatrist immediately released him. According to Kent's account, he got tossed out of his house about a month after his arrest. Broke and homeless, he hit bottom.
The Pill Book & Pirelli Calendar
In the mid-1970s, old friends of Stern brought him to their home in Spain, where he recovered from his drug addiction. At the end of that decade, though, his great knowledge and use of drugs inspired a collaboration with journalist Lawrence Chilnick on The Pill Book, a mass market paperback version of the PDR, The Physicians' Desk Reference, the reference work of choice for recreational users of prescription drugs. The A-to-Z guide, with color pill photographs by Stern, sold millions of copies of its fifteen editions before ending its run as a publishing phenomenon in the 1980s. Kept solvent with sales of his Marilyn Monroe photos, Stern lived on thereafter, smoking pot, drinking wine, having affairs, shooting for magazines, and even creating a Pirelli Calendar, before dying in 2013. P
Adapted from Focus: The Secret, Sexy, Sometimes Sordid World of Fashion Photographers by Michael Gross, Copyright 2016 by Idee Fixe Ltd. Published by Atria Books, a division of Simon & Schuster. All Rights Reserved.
parkmagazineny.com | 41
ICON can be viewed and purchased from the following galleries or directly via Bert Stern Productions. Inquiries can be addressed to SALES@BERTSTERN.COM or to Keyes Art Gallery 49 Main St Sag Harbor, NY 631-808-3588 info@juliekeyesart.com Staley Wise Gallery 100 Crosby Street Suite 305 New York, NY 10012 T: 212-966-6223 photo@staleywise.com AUTHORIZED Fine
Prints FROM
AND THE BERT STERN ARCHIVES
Art
THE Bert Stern Trust
George Balanchine and Suzanne Farrell, 1967
Marilyn Monroe: (Crucifix III), 1962
Bert Stern: Self Portrait
Please join us for the East Coast debut of
ELIZABETH TAYLOR BY BERT STERN at
the
CHASE EDWARDS GALLERY
290 A South County Road
Palm Beach, Florida
Hours: 11am - 6pm daily, plus late night on weekends
Following the exhibit's debut at the Beverly Hills Hotel, Chase Edwards is now showing rare and never-seen photographs of Elizabeth Taylor by Bert Stern. The twelve photographs of Taylor, taken while she filmed Cleopatra in Rome in 1962-1963, include several that capture Taylor's passionate love affair with Richard Burton, which began on the set of that epic film. Bert Stern was the only photographer Taylor and Burton trusted to photograph them so intimately. All the photos in the show are available for sale and a portion of the proceeds will benefit House of Taylor, the Elizabeth Taylor estate's repository of her clothing, personal effects, papers, photographs, memorabilia and much more.
A Lolita, Green Lollipop, 1961
parkmagazineny.com 43
Twiggy in front of a Bridget Riley painting, 1967
Bouwer Marc
DEFINING FASHION THROUGH MORE THAN HIS DESIGNS
IT'S NO SURPRISE THAT THE MARC Bouwer girl can be so easily spotted. That's because every detail, hand-cut design, or embellishment is meant to not only be seen, but to transform the wearer. Perhaps the most famous account of this fashion chameleonizing phenomenon was when Angelina Jolie went from goth girl to angelic humanitarian after accepting her Oscar in a Marc Bouwer white satin gown with matching shawl.
BY JULIE SAGOSKIN
B M 44 | parkmagazineny.com FASHION
orn and raised in South Africa, Marc, who was supposed to go into the military at a time when the country was under apartheid, wound up at a fashion college found by his parents after initially thinking he would enroll in drama school. The creative with an art school background always loved making clothes for dolls as well as his mom, and eventually female friends during college. He was soon recognized by others outside of his circle when he won the inaugural South African Vogue Young Designer Award.
"There was so much unrest that I just didn't want to continue staying in South Africa," explains Marc. "I wanted all of my Black friends to have the same rights as a white person, and I could see no future for me to really make an impact in fashion. I wanted to come to Hollywood, and having no concept of the geographic layout of America, thought Hollywood and New York were close to each other."
After connecting with a South African friend who placed second in the Miss Universe competition who convinced him to come to New York, he wound up getting a job with Halston at the end of his career. After working for a few other well-known Ameri-
parkmagazineny.com 45
can designers, a friend's mother decided to invest and founded the label. Marc broke away from them after two years and started his own business.
While Marc was starting to make his mark in the design world, another budding artist was also on the rise, a singer named Whitney Houston. "Whitney fell in love with everything and bought my entire first collection. I was working on the floor in my apartment sewing all the clothes on a machine myself, and having her as a client kept my company funded."
Known for what Marc refers to as his "bodyconscious athletic glamour," he started dressing Whitney for everything from award ceremonies to red carpet appearances, and even made her wedding dress. He started to show his collections at New York Fashion Week, where Toni Braxton became the first celebrity to walk the runway when she appeared in the finale of one of Marc's shows. Another bombshell, Pamela Anderson, called on the dynamic designer to give her a complete makeover. "I dressed Pamela in a tailored suit and changed her makeup a bit, and she was like a completely different person when she sat in the first row of my show."
The iconic leopard outfit in Shania Twain's "That Don't Impress Me Much" music video? Marc's design. That design is, in fact, just one of the many he custom-made for the music star. After 'that' Angelina Academy Award dress, which was named one of the best Oscar looks by Andre Leon Talley, Marc started working with Beyonce and movie
stars, including Emily Blunt. Major department stores such as Bergdorf Goodman and Neiman Marcus also came calling, but Marc would find his own way to do things, all while being ahead of his time.
"Instagram was new at the time I was doing these fashion shows, which were costing so much money, around $100,000 back then between the space and high-profile models and publicity for all of ten minutes. My business partner and I decided that we would film the show without an audience and present it during Fashion Week, so that we could control it much more. We just posted the photos online and got so much attention. In one of the CFDA books they call me the forefather of the virtual fashion show."
As a big animal lover since his days growing up surrounded by species of all kinds in South Africa, Marc has been a vegan for 15 years and no longer uses fur or animal products in any of his fashions. This has led to him being sought after by animal rights group PETA, which has even sponsored many of his shows.
As the business of fashion continues to change, Marc sells mostly through his own website and social media, as well as in his Fulton Street showroom—an area that became a major fashion hub ever since Vogue and many of the big modeling agencies moved down to the Financial District. He takes clients by appointment only and still designs red carpet gowns for celebrities. P
marcbouwer.com
46 parkmagazineny.com FASHION
"WHITNEY FELL IN LOVE WITH EVERYTHING AND BOUGHT MY ENTIRE FIRST COLLECTION. HAVING HER AS A CLIENT KEPT MY COMPANY FUNDED."
48 parkmagazineny.com FASHION
FASHION
DAZE
CREATIVE DIRECTOR:
CHRISTOPHER PAPE
PHOTOGRAPHER: HENRY LOU @ ABTP Agency
STYLIST: DY'AMOND BREEDLOVE
HAIR STYLIST: SATOSHI IKEDA @ Art Department
MAKE UP ARTIST: PASCALE POMA @ CELESTINE
CASTING DIRECTOR: ERIC CANO @ Cano Castings
MODELS: NIC KIM @ NYMM
YANG XIAOYANG @ STATE
HAZY
FASHION
Nick kim
Top:
Arc Objects
Trousers: Brooks Brother
Shoes:
Church's YaNg
XiaoYaNg
Dress:
Arc Objects
Shoes: Archived Nina Gabanna
Nick kim
Blazer: Tibi
Trousers: Brooks Brothers Shoes: Church's Ring: LOVE22 from Dune Jewelry x Dy'amond Breedlove
YaNg XiaoYaNg
Necklace: Archive Dy'amond Breedlove
Gloves: Sermoneta Gloves
Stockings: Gucci
Panties: La Perla Shoes: Archive Gucci x Tom Ford
Cuff-link: Celine
Yang XiaoYang Dress (beaded): Vintage Dione Davis Archive Shoes: Archived Nina Gabanna
FASHION
Nick kim
Coat: Christopher John Rodgers
Trousers: Polo Ralph Lauren
Shoes:
Church's
Ring:
LOVE22 from Dune Jewelry x Dy'amond Breedlove
YaNg XiaoYaNg
Jacket:
Amaya Johne'
Skirt:
Amaya Johne'
Boots:
Dubie
Earrings: BREEDLOVE from Dune Jewelry x Dy'amond Breedlove
FASHION
FASHION
Nick kim
Top:
Arc Objects
Pant:
Hugo Boss
Shoes: Church's
YaNg XiaoYaNg
Top: Arc Objects
David Todd
Molding Today's Modeling Landscape with DT Model Management
BY BETTY TAYLOR
Now in its tenth year, DT Model Management is proud to celebrate a decade of building careers for their models who have booked high-profile campaigns and covers over the years. Since starting as an intern at age 17, its founder, David Todd, now 47, not only learned the mold of building a modeling agency, but he broke it.
What's his secret? According to David, who worked at Wilhelmina for ten years before becoming one of the directors and getting to travel the world meeting famous photographers and becoming friends with casting directors, it's all about paying your dues and making connections. "If you work hard, you can start from the bottom and eventually have your own company. Without a 30-plus-year background in fashion, I wouldn't be able to have the resources I have now, so that has been really helpful to get talents like photographers Stewart Shining and Mariano Vivanco, the latter who just shot Dolce & Gabbana with famed model Michael Yerger. Having those old-school type of relationships and partnerships is what sets us apart from other agencies. Some of my idols, like John Casablancas, had
their names associated with being an agent, so I really always dreamed of having an agency."
Let's just say that when a David Todd model walks into a casting call, people recognize the name, a phenomenon more reminiscent of the days when agencies had a personal connection in the '80s and '90s, rather than the more common corporate-run companies of today.
Growing up in Sherman Oaks, California, David attended performing arts school and loved fashion but was bullied as a kid for being different. He would find his escape by watching Cindy Crawford on MTV and reading GQ until he knew who every model was. He also booked jobs as a commercial print model, which is where he saw what went on behind the scenes for the first time and realized he wanted to be the one booking talent instead of the one in front of the camera.
Though he has remained behind the scenes, the agency is always in the spotlight. In addition to signing Sean Penn's daughter Dylan Penn, which helped her launch a career with Chanel in Paris, they currently represent Alec Baldwin's daughter Ireland, who is not your regular size 0 or 2, but brings a voice about body positivity. He is also happy to see more requests coming in for transgender models, as
well as models of all colors and sizes. "If you are dynamic and can bring something extra, we don't stick to a recipe," says David. "We have a melting pot of all colors, shapes, and sizes, and I'm happy the business has changed over the years."
He might be busy, but this A-list agent always makes sure to make time for himself by working out four times a week and being outdoors. He also feels blessed to be surrounded by a close family, friends, a fantastic team, and, of course, his dog—or rather, his son—a terrier named Kirby, who was adopted during Covid. "I'm lucky to have such a great team where ego doesn't take over. It's also for the talent when they can feel we are working for them."
Most recently, the agency moved into a new office on Maple Drive in Beverly Hills - the iconic Elite Models office building that is, which was responsible for discovering some of the most recognizable models in the world during the 80's and 90's, and David says he can already feel the vibes of his past idols. Most likely, he himself is now an idol for other aspiring agents. P
60 | parkmagazineny.com
dtmodelmanagement.com
FASHION
LUXURY IS PERSONAL
Situated directly across the street from Carnegie Hall, one block from Central Park, and a short distance to MoMA and Lincoln Center, the 210-room Park Hyatt New York is a five-star hotel offering proximity to global icons of both culture and industry. Along with striking interior architectural design and museum-quality art, the award-winning property features spacious guestrooms and suites inspired by New York's most well-appointed homes with an abundance of natural light and luxurious spa-like bathrooms. Unwind and relax in The Living Room, which emulates the residential feel of a New York City apartment. Enjoy an enhanced continental breakfast, lunch, or tapas-style appetizers, sip a signature cocktail handcrafted by our mixologists, or savor a glass of champagne.
Discover more at parkhyattnewyork.com
Hyatt ® and Park Hyatt ® and related
All
marks are trademarks of Hyatt Corporation or its affiliates. © 2022 Hyatt Corporation.
rights reserved.
KaylaROCKEFELLER
62 parkmagazineny.com
ROCKEFELLER
parkmagazineny.com | 63
Meet the JUNIOR MEMBER OF AMERICA'S MOST FABLED FAMILY
BY JULIE SAGOSKIN PRODUCED BY R. COURI HAY
PHOTOGRAPHY BY UDO SPREITZENBARTH HAIR BY LISA CHICCINE MAKEUP BY: MARIBETH MADRON
AS I MAKE AN INQUISITIVE COMMENT ABOUT THE RING PLACED DELICATELY ON A chain around her neck, Kayla Rockefeller's eyes sparkle, and not just because it is a covetable piece of fine jewelry, but because she also designed it and named it after her niece Olivia. Most of the jewels in the Kayla Jaclyne line are named after friends and family, as is half of the brand name itself. Jaclyne is in honor of her beloved grandmother. Introducing other young women to fine jewelry that they can pass on as heirlooms is much like the story of Kayla, 23, herself, the latest generation of perhaps the greatest and most influential American dynasty. As we chat on Zoom from her first apartment in the city, the socialite, who officially came out into society in Paris just a few years ago, sounds just like any other excited young woman who is ready to take on the world.
Kykuit; The Rockefeller Estate
Growing up Rockefeller, on the Rockefeller State Park Preserve in Westchester, New York, Kayla's fondest memories include horseback riding and playing around the rosebushes at Kykuit, the famed Rockefeller estate that thousands of tourists visit every year. She also remembers seeing the family patriarch, referred to as Uncle David Rockefeller, carriage riding on the trails around the preserve. Though she used to take a golf cart and go fountain hopping with friends at Kykuit, hiding from tour groups, she now enjoys taking in the beautiful outlook of the Hudson River in front of the house. "It has the most beautiful sunset spot," says Kayla. "I love to just sit there with a glass of wine. The main house is filled with famous art and is open to the public. The pieces are really incredible, especially when you study
up on them. One of my favorites is a modern piece that contains the initials 'N' and 'R'." Those initials are for Nelson Rockefeller, a former governor of New York and vice president, and Kayla's great-grandfather.
Since ownership of Kykuit has changed, the family's accessibility has been limited to three months of the year, but they still take advantage of the property, as well as The Playhouse, built by John D. Rockefeller in 1927 and Blue Hill at Stone Barns, featuring some of the freshest food in the Hudson Valley, all of which are also located on the preserve. From birthday parties to family reunions, the Rockefellers, a family of over 300 now, remain close. During the pandemic, Kayla and her family, which includes parents Steven and Kimberly and brothers Christian and Steven III, enjoyed walking to Blue Hill and picking up baskets containing
COVER STORY A
64 parkmagazineny.com
"I WAS THE ONLY LITTLE GIRL, SO I WAS ALLOWED TO LOOK AROUND AND TRY THINGS ON."
fresh meat and bread along with corresponding recipes, something she hopes they bring back.
Le Bal des Débutantes
Upbeat and fun, getting to know Kayla, 23, feels like talking to your best childhood friend, except for the fact that she made her debut at Le Bal des Débutantes in Paris in 2019. She also showed me black-and-white photos of Nelson Rockefeller with her grandmother in Norway, something that gives her great pride. She is able to recall her love at first sparkling sight with jewelry, which occurred when she was a little girl raiding her mother's jewelry box. It wasn't until she learned more about the jewelry world through a collaboration for the creation of her own jewels for Le Bal, though, that she realized this was more than just a passion— it's an actual career.
My Mother's Jewelry Box
"The first thing in my mom's room is her jewelry box, and it was so fun because she and my grandma really collected things from everywhere. She had Indian jewelry and Asian jewelry and jade and for big parties would get her glam stuff out, and I was the only little girl, so I was allowed to look around and try things on. I would always ask to borrow something before we would go on a trip. If you're going to make an investment in jewelry, it's nice to see it fall to the next generation, which is why I opted to do real stones and metals and all of that with my own line. It will be a little bit longer before the older family heirlooms reach me, but I wanted to pull out one beautiful piece given to my mom and aunt for this shoot. Jewelry holds so much meaning because most often pieces are gifted for certain reasons or
birthdays, and so it's nice to put together those moments and parts of history with that sentimental touch."
Tulane University in New Orleans
After spending her first semester abroad in Italy, Kayla finished up her college career at Tulane University in New Orleans, where she studied marketing and surprised classmates with her bowling skills, which she has The Playhouse to thank for. "It has two pools, indoor and outdoor tennis courts, and a bowling alley, where I used to spend hours playing with friends. My dad loved the golf course that used to be there, but a lot changed at The Playhouse after Uncle David died."
During her junior year, when she was to attend Le Bal, Kayla was able to pick her own dress: a J. Mendel, with big red tulle, and worked to create custom jewelry made just for her, which consisted of a ruby and diamond necklace along with matching earrings and a ring. After graduating and getting her own place in the city for the first time and being surrounded by places like the Diamond District, Kayla's jewelry designing dreams started to materialize. She decided to utilize her resources to put everything in place and launch her brand.
Launching the Kayla Jaclyne Brand
"I don't want to stick to one mold for what Kayla Jaclyne looks like. Just like my mom and grandma had a jewelry box containing all different stones and settings, all of my pieces are meant to be worn in different ways, which makes it really fun. Everyone can put a combination together that fits their own style, which I love. My mom and grandma are extremely empowering women with a strong sense of self
66 parkmagazineny.com
COVER STORY
Kykuit, the Rockefeller Estate Photo by Steven Rockefeller
and are very versatile, so they always mixed and matched. I would hope the Kayla Jaclyne 'it girl' can fall into many different categories but have this strong image of self. I would say I'm a very confident person, and I want other women to embody that confidence."
Pieces in the first collection include rings ranging in price from $1,100 to $8,000 and earrings that go up to $12,000 and are all limited in quantity. While she is currently in the midst of a soft launch, Kayla's plan is to sell mostly at small events and private trunk shows as well as through their social media pages. According to Kayla, she wants to build the brand "very organically."
Kayla's Father: Steven Rockefeller
Her mom's and grandma's jewels might have inspired her love of jewelry, but her father, Steven, a creative type himself who is known for taking architectural photographs, as well as dabbling in calligraphy and writing short stories, is perhaps her biggest fan. "My dad is always giving me ideas and sending photos of vintage jewelry. He also did some jewelry design with ancient beads. His mind moves a million miles a minute, and I really credit him with providing me with my creativity. He's always very encouraging, and I'm really grateful, but I don't think I'm going to use any of his vintage ideas just yet," she jokes.
parkmagazineny.com 67
Rising Ground
She is a true member of the first family of philanthropy— the Rockefeller name is, after all, synonymous with great responsibility, the kind that comes with great privilege. With this sense of giving back instilled in her since a young age, Kayla will be donating a portion of all proceeds to Rising Ground, a New York-based non-profit that works to help disadvantaged families. "My goal is to do good and turn this brand into a sense of community. I want to do everything from putting together women's panels to hosting toy drives. So many brands have had to re-brand and give back because people like to know that when they buy something, it's doing good, which is a good thing, and this is something I have always wanted to take part in. It's also important to give your time, so I want to volunteer more, especially with women and children, and help with preventative measures involving domestic abuse cases."
The Rockefeller Effect
Though even saying 'Rockefeller' out loud sounds heavy with the weight of great fortune and all that comes with it, Kayla admits that she never thought much of her last name until she started traveling with her family and realized just how far the Rockefeller effect reached. "During a trip to Greece, my father, who is the history Google of the family, told us all a story on how one of the cousins started something philanthropic here, and it then becomes a whole lesson. It was such a random place; you wouldn't think that they did something all the way there. I started to grasp how much the family has impacted the world on a bigger scale. It feels more real when you're in those places, and it really sparked an interest in me. Having that as your family history
is so motivating because it's a constant reminder of the mentality that if you're not using your success for other people, then what is it for? It's very inspiring to see so many family members undertaking multiple philanthropic endeavors and staring new businesses. This value system of giving back and doing the right thing and leading by example runs so deep, it's in the core of the family. I'm especially glad to see so many of the women in the family doing their own thing and going into fashion and other industries that you wouldn't expect." According to Kayla, this sense of responsibility includes educating yourself about current issues on the ballot and voting, perhaps genes inherited from Nelson Rockefeller.
As she got older, Kayla also started to notice the reactions of others and their inability to control their opinions. "I'm lucky to be surrounded by such genuine people and friends in my life, but you can be judged, or even favored unfairly, just based off of the name." She might appreciate what it means to be a part of American history itself, but Kayla is trying to carve her own path, and she comes off as a smart, sweet, and indeed confident breath of fresh air. That is why she never thought twice about using the Rockefeller name in her jewelry line, despite knowing about the marketability that it would bring, given her marketing degree. "The Rockefeller name is already its own brand. I want to build my own."
From plants to paintings, the family has indeed helped shape the landscape of the country, as well as the world at large, and continues its legacy. Things will really come full circle this summer, when Kayla visits Versailles for the first time in June in honor of the 25th anniversary of the American Friends of Versailles, where her parents sit on the board. During WWII, John D. Rockefeller Jr., who was very interested in all things to do with French culture, was responsible for putting a new roof on Versailles and sparing her from utter destruction. Upon noticing that the palace would fall into ruin if he didn't do something about it, John made a series of donations, including his first check of $1,000,000, and even sent a letter to the president expressing his commitment to allocating funds to do whatever needed to be done. Kayla, who can only imagine what a surreal moment it will be when she arrives, will definitely be seen wearing Kayla Jaclyne jewels on this trip to France, and says she starts dressing backwards now. "I begin with the jewelry and then decide the rest. Being there will probably be enough inspiration for four more collections," she says.
While that will be her first trip to Marie Antoinette's former home, this member of American aristocracy has been going to MoMA since she was a young girl. As Abby Aldrich Rockefeller was one of three women whose efforts helped to establish the space, the museum is more an
68 parkmagazineny.com
"MY GOAL IS TO DO GOOD AND TURN THIS BRAND INTO A SENSE OF COMMUNITY"
Kykuit, the Rockefeller Estate
extension of a family home than a famed bastion of modern art. David Rockefeller served as president for many years, while the beloved outdoor garden is named in honor of Abby. It was around the age of 10 or 12 when she was finally able to appreciate having a family tie. "I always loved Monet's water lilies and remember the first time I realized I had seen these lilies on the staircase right at the entrance of Uncle David's house."
Peggy Rockefeller Rose Garden & John D. Rockefeller, Jr. Cloisters
New York residents can also appreciate the Peggy Rockefeller Rose Garden at the New York Botanical Gardens, and frequent visitors to The Cloisters have John D. Rockefeller, Jr. to thank for the land he purchased for the museum. "The Cloisters is such an interesting concept because you're right outside of the city, but it's still part of the Met. It's such an appreciation of the past. When you're driving into the city, you can see the land going down the Henry Hudson on Palisades Parkway across in New Jersey, and it's such a gorgeous view. I think that's why so many members remain passionate about nature and wanting to help the environment."
Uncle David Rockefeller
She also hopes to get more involved with the Rockefeller Foundation, which is currently focused on combating climate change and is known for its first-class science-backed research and innovations over the years.
Kayla reflects on their beloved deceased patriarch, Uncle David, who stayed true to his Rockefeller roots when his and wife, Peggy's, art collection was sold at Christie's for over $835 million, all of which went to charity. "I remember being an awkward teenager, and Uncle David was this very put-together, amazing man. I was over for dinner, and there was this gorgeous lace and embroidered linen tablecloth. Even though I was so young, I was served red wine, which spilled all over the tablecloth when I reached across the table. David was so nice and gracious and reassuring. I think everyone in the family felt that way for him, and the entire family made an effort to be there for his 100th birthday at The Playhouse, where he got up on stage and thanked everyone."
Her
The holidays continue to be special family time for Kayla, especially now that the family has expanded with both of her brothers married and with kids of their own. "Everyone has to make a speech at dinner, and Mom has ornaments, which she made when she was still a California girl. I've
parkmagazineny.com 71
Mother: Kimberly Rockefeller
"THE ROCKEFELLER NAME IS ALREADY ITS OWN BRAND. I WANT TO BUILD MY OWN"
never seen anything like them, so I see that being a cool inspiration for some jewelry. I just love that I can call both Westchester and the city home, since the city can be claustrophobic if you don't have anywhere to go to. I really think of the two places—one nature and one more social—as the two sides of my personality."
Rockefeller Center Tree Lighting
While the rest of us watch the Rockefeller Center tree lighting from home or amidst throngs of people, Kayla and her family are able to watch close by from the family office or get close in-person access to the tree and performances, a tradition that has allowed the larger extended family to come together and connect during this time of the year.
Whatever the new year holds, Kayla is committed to launching her line, all while keeping in line with sustainable and cruel-free practices. In fact, all of Kayla's stones and diamonds are from conflict-free areas, something that is important to her because, as she says, "not everything is
COVER STORY 72 parkmagazineny.com
Kayla's father, Steven, and Kayla at Le Bal 2019
Uncle David Rockefeller and Kayla
Kayla at JY Ranch with her father Steven
Kayla and her brothers at the Playhouse for a family wedding
Kayla and her mother at the JY Ranch in Wyoming
Katherine ring in gold with an emerald
Kayla and Rocio Zobel at Le Bal 2019 Kayla's parents, Steven and Kimberly Rockefeller Kayla with her niece, Olivia
The Rockefeller Christmas tree
from countries held in high standing or in accordance with the type of practices I would like to see, which is sad."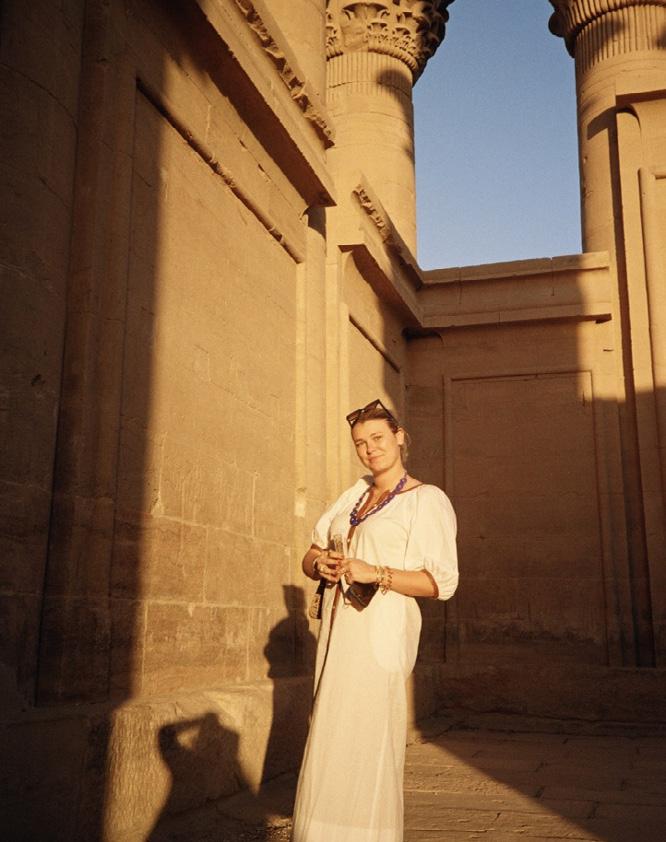 Neutral Gender Jewelry
For future collections, Kayla hopes to tap into neutral gender jewelry—all of her guy friends are already asking if she can make larger size rings—as well as more affordable pieces. "I think you can be both feminine and masculine, or elegant and edgy. I would love to see myself doing a collection with semi-precious stones and hitting all kinds of markets. I also like island jewelry, so something like big shell earrings, something my mom is really into as well. I can see it taking different routes and going in fun directions by getting involved with other creators and activists."
Unique Engagement Rings
As she foresees many of her friends and close circle getting engaged in the years to come, and with access to rare and special stones, she would love to enter the engagement ring
marketplace as well. "I'm a big advocate for unique engagement rings. My mom had a custom-made engagement ring with a thick band and three diamonds, but she sent it back to be redone and made into a very classic, just elegant piece, but now she says 'Kayla, you have to make an engagement ring like that; it is so chic.'" Kayla may keep this in mind when she gets engaged herself one day.
Kayla, who named most of her pieces after her friends and family, also relies on them for honest and genuine advice. Her love of putting together groups of people and enjoying gathering over food and drinks is why she said if she wasn't doing jewelry, she would have been an event planner—and she might be able to do just that when she forms her own community, which she also wants to use to give others a platform. After all, whatever she does, Kayla also sticks to her Rockefeller roots. P
@kaylajaclyne
@kaylarockefeller
Egypt, 2022
Katherine earring in emerald with Malachite stone attachment
Kayla skiing with her father
Kayla's grandmother, Kayla, and Kayla's mom, Kimberly
Cousins celebrating Kayla's brother's, Christian Rockefeller, wedding in Boston
Kimberly and Steven Rockefeller
ONE OF THE WORLD'S YOUNGEST GALLERISTS CONQUERS THE CONTEMPORARY ART MARKET
Kacerovsky ATOSSA
ARTS
BY JULIE SAGOSKIN
PHOTOGRAPHY BY DIYALA KAYIRAN
ATOSSA KACEROVSKY, AN ART GALLERIST
who focuses on Contemporary Art with galleries in both Zurich and St. Moritz, grew up in the art world. Her father, an art dealer, transformed their home into a museum of art. The ambitious and curious Atossa studied art history, film, photography, and Persian in Zurich, before completing a Master's in Modern Art in New York City. After working at an auction house, she decided to go out on her own and has never looked back. Today, this fresh face of the art world trades contemporary art because, as she likes to say, we are living "in the now." Now is indeed a good place to be for this gallerist who relies
on instinct.
Atossa viewing her paintings by Nicola Staeglich
Atossa standing in front of Atmosphere No. 128 (Spaceman's Rest) by Ian Fisher 168 x 152 cm. Oil on canvas 2022
How did you get your start on your own in the art gallery world?
When first starting out, most people initially speculated that I must be from a well-connected, powerful family, or that perhaps I had a man financing my gallery—people are full of prejudice as soon as they see a young woman who is beautiful, young, talented, and articulate. I've had countless guests at the gallery who have made such assumptions because most of those who move at such rocket speed, are usually introduced to the right people, or fulfill the above clichés. The secret is quite simple: I invited my friends back when I opened, and word got around over time. I've never had to advertise my gallery before. I've always been recommended by the most trusted names in the industry. And I'm particularly proud of that. I look very young, which is a blessing, but it can also be a curse. I've been dealing with art for ten years, I grew up with art, and it runs in my veins.
While I was a young art student, I started working for an auction house. I remember researching artists, categorizing clients, taking inventory, following up on restoration work, and delivering art to collectors. Doing so much behind-thescenes work really shaped my understanding of the industry. This is all just a system. A game. You have to master it to survive in this art market world. To be honest, that scared me a lot more. I've met too many knowledgeable people who didn't have the fine touch behind the scenes. Things might look one way on the surface, but if you truly look closely, you see nothing but an addiction to power, or an addiction to profit. This has little to do with art and passion and much more to do with promoting talent. I'm convinced that many fantastic artists who are world famous today do indeed have talent, but a lot of it is speculation. Rarely do artists appear who are actually sustainable in the long term.
Every day is a highlight. I meet so many interesting people with incredible stories (I could write a book about them) and provide art for dream homes with art collections that take my breath away. Sometimes I have to pinch myself to believe where I've gotten to today.
Tell us about your galleries; do you work with clients from around the globe?
When I was starting out, most of my collectors were Zurich based, but over time, I started working with many more clients from Switzerland and Europe, especially since my expansion with St. Moritz, a cosmopolitan destination, which makes it ideal for the positioning of my gallery. We all repre-sent the most important galleries in the world there, though not every one suits my taste. I would describe myself as a Nemo between the sharks—they swim past me, but I'm protected by shark friends like Simon de Pury, who always supplies me with the most critical and trustworthy advice. Once, he told me: "Atossa, you have everything you need to make it and more. You have the right attitude, and that will take you far." I interrupted him and said, "No, Simon, it's going to get me very, very far."
Did you always have a passion for contemporary art?
Yes. I was drawn to contemporary art as a young girl, and I find it essential to keep my finger on the pulse. Curiosity is important in life, and it is crucial to not lose touch. Contemporary art is always the mirror to our world, and so it is important to document it as an art form. I want to work with living artists, meet with them, discuss exhibitions with them, listen to their ideas without influencing them, and just get a real feel of them. I want to see them rise.
Tell us about your art advisory services and how you help clients build their collections
I realized that clients were increasingly starting to approach me and ask about whether I could look for other artists they should consider acquiring. It really clicked when a collector gave me a list of the names of world-famous artists, and I was charged with finding ideal pieces from them. I was beginning to understand that the key is that I could fulfill their wish list, and at the same time showcase the artists that most suit my tastes as well. That's why today, I offer art mediation while also showcasing the artists I choose to have in my gallery. I
parkny.com 77
ARTS
"THIS IS ALL JUST A SYSTEM. A GAME. YOU HAVE TO MASTER IT TO SURVIVE IN THIS ART MARKET WORLD. "
have a very carefully curated gallery.
My services include buying art, a continuously complex task as the market is extremely vast and hard to navigate. With a broad network of international collectors, Gallery Elle Fine Art AG grants access to the primary and secondary markets for Post-War & Contemporary Art. Staying within a particular budget, we simplify the acquisition for a variety of works from internationally acclaimed and emerging artists. We also offer independent advice on which works we deem to be worthy of acquisition based upon the historical and aesthetic importance of a work, as well as through our extensive knowledge of the art market. It's all about guiding you through every step of an acquisition or sales process. Collection management includes storage, conservation, fiscal matters, transportation, insurance, and museum loans.
This is similar to the practices of world-famous art dealer Mrs. Ammann, who also represents no more than eight artists, and sells art on request.
What are some of your favorite international art fairs to attend?
I don't think much of the really big trade fairs. For me, it has lost the character of a real art fair in which collectors still participate. It has no intimacy and is instead much more of a mass phenomenon, or spectacle. I prefer smaller fairs with high-quality art, where, ideally, the artists might even be present. However, those are rare these days. I think it's exciting to visit artists directly in their studios. You can feel how art is created instead of simply standing next to a champagne bar and engaging in small talk at some trade fair.
That is also why collectors are buying art privately now more than ever. All major auction houses now have entire private sales departments.
How do you find emerging artists you want to work with or display?
Instinct.
Artists I work seem to have fallen into my lap, which is really because I have always followed my instincts. I discovered them myself in their studios, or they attracted me—there are no coincidences, as they say in life. That is why I firmly believe that all the artists I represent are tailor-made for me, as they
are a reflection of my taste and vice versa. My main subject is the sky, the stars, the clouds, everything that is above us— the entire universe. This is a nerve that I feel I have touched in a highly sensitive social time in which people should pay more attention to our natural environment and, above all, longing to return to the origin. My artists from this current exhibition reconnect us to the universe.
Who are some of your favorite artists right now?
The question reminds me of the same question Simon de Pury asked me: "Tell me, out of all the world-famous artists in the world, which ones would you like to work with at all costs?" I don't have to think twice: "All my own."
My greatest inspiration is Ian Fisher—a genius! Otherwise, I won't let anyone influence me. I think I'm more of a person who influences, or should I say one who "inspires." Guests who visits the gallery often use the expression "that was so inspiring" to describe their experience. This makes me incredibly proud, and that's when I know I'm doing something spot-on.
Any trends in the art world that you find particularly fascinating?
Trends don't fascinate me at all. Art is ephemeral! I strive for timeless art, the kind that triggers a woowww-effect across generations. Something to let yourself go into, or a feeling of eternity. I am interested in creating timeless memories as best I can.
I see you graduated from NYU. Do you still find yourself in New York?
For me, New York is the most exciting city in the world. It's a way of life. A muse for every artist, whether he paints or writes. I've always wanted to live in New York. Who knows, maybe one day I'll start a gallery there.
Do you have any exciting exhibitions coming up?
I have an amazing show in St. Moritz with Ian Fisher and Olivia Steele, which is a perfect combination of sky oil paintings and neon lettering. The title is "You Belong Here," and that is also the message of my art, and all people who feel touched by my art because I use the language of the universe. Where your heart is, that's where you belong.
ARTS 78 parkmagazineny.com
"I'M MORE OF A PERSON WHO INFLUENCES, OR SHOULD I SAY ONE WHO "INSPIRES." "
Atossa Kacerosvky and Mathias Kiss' team from Paris
Simon De Pury and Atossa at Suvretta House
Meeting in Paris with Mathias Kiss' team
Guests at the gallery in the sun mirror by Matias Kiss
Paulo Coelho, Christina Oiticia and Atossa Atossa's daughter and her at Palais Des Beaux Arts Lille
Charity gala with Christa Rigozzi in Zurich
Ian Fisher and Atossa in Bellagio, Lake Como
PHOTO BY DAVID ZAGDOUN
parkmagazineny.com 79
PHOTO BY DAVID ZAGDOUN
SUCCESS REQUIRES A VILLAGE. NOBODY
80 | parkmagazineny.com "
Atmosphere No. 148 (Waterfall) by Ian Fisher. 198 x 243 cm. Oil on canvas 2022
ALEXANDER
ARTS
Pussy control by Olivia Steele Mirror Froisse by Mathias Kiss
GUIRKINGER
NOBODY GOT AHEAD IN LIFE ALONE."
Do you have any advice for artists looking to break onto the scene?
Yes, they shouldn't listen to anyone, and they have to know what they are very good at. For example, someone can convince themselves that they sing very well but are really a better dancer. You have to focus in life on what you're talented at, or like Lady Gaga once said at the Oscars: "There's a discipline for passion: it's not about how many times you get rejected or you fall down and get beaten up, but how many times you stand up, and are brave and you keep on going."
How have you made it so successfully in the art gallery world?
The secret of success is not chasing success, or it will run
away from you. I put my heart and soul into arranging my exhibitions, convincingly expressing the meaning of my collective works, and presenting the pieces that radiate with a sparkle in my eyes. Passion can infect people immediately, but that alone is not enough. You need excellent art from a certain level of expertise. Otherwise, you will burn yourself out quickly. You can run a gallery on Fifth Avenue, but without quality, you will be gone faster than you can blink. Success requires a village. Nobody got ahead in life alone. It always takes a mentor or someone who sees the talent in you and encourages you. It is important to pass on this gift in life. That's the cycle. And sometimes you have to push your luck. Modesty doesn't get us very far in life. P
galleryelle.com
parkmagazineny.com 81
Atossa Kacerosvky in front of Vortex by Tom Fecht
Kuznetsov
USING BRIGHT COLORS TO BRIDGE THE GAP
BY LAUREN BENS PHOTOGRAPHER ZOE VOLKOVA
IF YOU HAVE SEEN THE VIBRANT COLORS OF ALEX Kuznetsov's graffiti and abstract works, you might be surprised to know that this now Lisbon-based artist who grew up in the Soviet Union was not always surrounded by a visually stimulating environment. Any colors he did see, however, sparked his imagination. Kuznetsov, who was always thinking—and drawing—ahead of his time, is very keen on technology and remained determined that he would work on a computer with colorful graphics in the future, even after getting his first black-and-white PC in 1989. "I didn't even know what to call it back then, but five years later, I figured it out and dived deep into the world of the graphic design. That passion has led me to doing graffiti and, 15 years later, to the abstract painting which is my current occupation."
82 parkmagazineny.com ARTS Alex
This forward-thinking artist also remembers some of his first inspirations. "Being a soviet schoolboy, I was amazed by the Donald chewing gum wrap with some of the Disney characters on it. All that I had at home from so-called visual materials was one comic book and a few magazine cutouts. I wasn't at all different from my peers in that way. We were living in a very dull, uniform world, and up until now, I feel that strong attraction to working with colors in my everyday life. It's very likely that, subconsciously, I'm still trying to compensate for that time."
Not allowing his surroundings to stifle his dreams, Alex helped organize a graffiti team with a small group of like-minded artists in the middle of the '90s. "We would download some pictures of artists from Paris and New York using the dialup internet connection at night. Afterwards, we would copy them into our sketchbooks. In that way we were learning the fonts, dynamics, and color schemes. That was our artistic education. We had neither specialized magazines nor graffiti spray paint. We would bring those from the neighboring country of Poland in the car trunks, but I never let any difficulties or the absence of the necessary
conditions around me stop me. I would always use my imagination, fantasizing that we are somehow interconnected with those who do the same all over the world. In that way my confidence was shaped, and I kept on moving forward."
It wasn't long before the group's artistic efforts, both on the surface and behind the scenes, started getting noticed by others, most crucially, by festival organizers around Europe. It was during this time that Alex was also allowed to see other parts of the world. He eventually got involved working on exciting collaborations with brands, including Adidas, Nike, Absolut, Tumi, and Vogue. "Aside from bringing the idea of the graffiti culture itself, we became its foundation in our countries from Soviet bloc."
He also describes how something similar was happening to him while he was working on his abstract painting in Moscow. "It's important to understand that the aesthetics, and in general, the inclination of the artists and collectors in Russia is very different. Most often it's gray, dramatic, figurative painting sodden with some sob story or tinged with a sorrowful sense of despair. I was never inspired by those things. Once again, I felt different, and in my imagination, I was together with the whole colorful world, even though we were separated by the distances. I was sending out the signals and trying hard to set up the connection. And I've succeeded, first via the internet and then
84 parkmagazineny.com ARTS
"I WOULD ALWAYS USE MY IMAGINATION, FANTASIZING THAT WE ARE SOMEHOW INTERCONNECTED WITH THOSE WHO DO THE SAME ALL OVER THE WORLD. IN THAT WAY MY CONFIDENCE WAS SHAPED, AND I KEPT ON MOVING FORWARD."
"ASIDE FROM BRINGING THE IDEA OF THE GRAFFITI CULTURE ITSELF, WE BECAME ITS FOUNDATION IN OUR COUNTRIES FROM SOVIET BLOC."
Alex Kuznetsov Midnight Cats Serenade, 2021
acrylic on canvas 150 x 100 x 4 cm 59 1/4 x 39 1/4 x 1 1/2 inches
later via my Instagram account, which became my mouthpiece and the lighthouse. My way to reach out to the world: 'Look, I'm here! I also exist!' "
He has certainly come a long, and very colorful, way from his restricted beginnings and is now living in Lisbon, where he remains connected to the art world.
How does he describe his current style? "I'm enjoying developing several styles simultaneously. That's the habit I brought in from my graffiti past. At that moment I was actively using four nicknames and four alter-egos in disguise. Each of them with different style and approach. All of that was coexisting in my head with no effort, and I was never afraid to experiment, finding new forms of expression and
perfecting them. I use the same approach in my painting now. I have several directions. Each of them resonates differently, but there are a few aspects which remain unchanged: balance, composition, work with color and energy."
Alex also explains how his evolving works come with inspiration from music, design, an encounter with a certain person or any other intense impression, which might open the door or become the starting point. "From then on, everything that is happening within the creative process is pure magic. I can't formulate it, though I often think about it and observe the attempts of other artists to describe the process. We all end up with approximately the same conclusion: it's hard to describe, but it's even harder to live without it."
He has certainly overcome a lot of darkness, which perhaps is why he is now able to bring so much light to others through his pieces. Alex also admits that the life of an artist is complex, something he tries to advise other emerging artists on. "The complexity is not about being better than others. Rather, the complexity is about fitting into this logical world with its linear tasks while speaking the language that only few people can understand. The language that becomes your personal means of communication, expression, and the way of existence. Because when an artist stops speaking and practicing that language, he can feel like everything around stops making sense. He starts losing his powers, and his life turns into routine. That's my piece of advice to every beginner or practicing artist: practice, practice, and once again, practice. Similar to a musician who practices playing the violin, one should constantly sharpen the craftsmanship expressed in such an intricate but yet interesting form as art."
In addition to working on two painting series for upcoming exhibitions in Paris and Hamburg, Alex is also busy on one of his most exciting projects yet, the construction of a studio in the suburbs of Lisbon. When he's not painting, which is not often, as he spends close to 12 hours in his studio every day, Alex enjoys cooking. After all, he equates the process to making art. "I find cooking and the presentation on the plate similar to my work in the studio between the color, composition, and flavor harmony."
Alex keeps getting his art on and continues to catch the attention of galleries and art dealers around the world. P
alexkuznetsov.org
@alexkuznetsov.artist
86 parkmagazineny.com ARTS
"THAT'S MY PIECE OF ADVICE TO EVERY BEGINNER OR PRACTICING ARTIST: PRACTICE, PRACTICE, AND ONCE AGAIN, PRACTICE.''
Signed and dated verso acrylic on canvas 150 x 100 x 3 cm 59 x 39 1/4 x 1 1/4 inches Alex
Kuznetsov Sound Composition 0204-2021, 2021
Alex Kuznetsov
Summer in Cannes, 2021
acrylic on canvas 150 x 100 x 2.8 cm 59 1/8 x 39 3/8 x 1 1/8 inches
Stuart Pivar is best known for shopping with Andy Warhol, but he has also had a richly variegated career. He was born in Brooklyn in 1930, his father was a partner in the Frankenthaler ribbon company – as was the great Ab Ex, Helen Frankenthaler – and his mother collected antiques. "So, I was exposed at an early age," he says. He studied chemistry at college and put this to use as a young adult, inventing a method of molding plastics into very large shapes. He launched Chemtainer, a company to make such containers, which soon made him rich, but he was already on another road, somewhat in his mother's footsteps.
"Wherever I was I would go to antique shops," Pivar says. "In Paris the immense flea market opened my eyes to the possibilities. The French were still reeling from the war and there was an immense outpouring of French furniture and decorative objects which Americans imported. In those days University Place was an enormous wholesale market where containers were unloaded in the street."
By the late 60s and early 70s, Pivar was what he describes as an "absentee director" of his company and spent most of his time buying pictures. It was Todd Brassner, a collector friend, who took him to the Factory to meet Warhol. "The three of us went for a walk," Pivar says. "And the first thing Andy says to me is Stuart, would you like to direct a film I want to make about Jackson Pollock?" He told Warhol he had never directed a film.
Stuart Pivar Collector
BY ANTHONY HADEN-GUEST
"Oh, that's great!" Warhol said, and he gave him the book upon which it was to be based. Pivar called the next day but Warhol said he had been refused permission. "And that was the end of my career as a film director," he says. It was, though, just the beginning of their Sunday shopping jaunts.
"The first thing we would do when I would pick him up, we would drive one block to his church, which was right around the corner," Pivar says. "He would sit quietly in the back pew for fully fifteen minutes." Pivar might sit in another pew but usually in his car. "He would come out, and he would feed the pigeons." Pivar describes this as a spiritual pursuit. "But I'm saying that while you are feeding the pigeons people are buying all the good stuff in the flea market. Let's go!" They might also shop two or three times during a week, Warhol carrying copies of Interview, which he would hand out in galleries or on the street.
What were Pivar's impressions of Andy Warhol, Shopper?
"He was furnishing his house on 67th Street to begin with." Warhol's partner, Jed Johnson, was a decorator. "And Jed organized his amazing house on 67th Street into period rooms. Which at the time was a unique and unheard-of thing." Warhol's buying was as compulsive as his own, but his hunger had other origins.
"Andy would buy anything and everything," he says. "His main motive though, and the reason he picked the flea market, was that he was perpetually terrified of running out of subjects to paint. And in the flea market in a single day, you would see a
88 | parkmagazineny.com
ARTS
thousand different things that created inspirations for him. That was his constant preoccupation. What am I going to paint next? He was always looking, as he put it, for categories. He would say, 'Another category!'"
The shopping brought Pivar close to Warhol, who painted his portrait. This was shot in the house of Suzie Frankfurt, the modish interior decorator, who was close to both. "She scrupulously scurried around to Scalamandre to find the proper fabric for the background," Pivar says.
It also sometimes brought Pivar close to disturbances in Warhol World. As when Warhol called him one morning to express concern about JeanMichel Basquiat. "He says, 'Stewart, come quickly, you've got to go to Jean-Michel. He's very sad, I'm afraid he's going to kill himself, he's so miserable.'"
Pivar picked up Warhol and Paige Powell, associate publisher of Interview, and they arrived at Jean-Michel Basquiat's studio on Grand. And, yes, he was sobbing. What's the matter?
A dealer was going to sue him, Basquiat said.
"He has my paintings in the show and he spent $100,000 on the party and he didn't sell one painting. And he's going to sue me and he's not giving me my paintings back. And
what am I going to do? I have no money."
Pivar talked him down off the existential ledge, saying the lawsuit was an empty threat and that he'd help him get his art back.
"At that point Andy says he needs some money; he needs a couple of thousand dollars. 'Do you see those wrapped-up paintings back there?'" Pivar remembered. "'There must be a hundred paintings there. He'll sell you all those paintings for, say, $2,000. You can get a pick-up truck in the morning. Look how beautiful they are! Go take a look.'
"So, I go and take a look. And I say, 'Andy, these paintings to me are not exactly beautiful.' That was before he was known. Then Paige comes along, and says, 'Oh, Stuart, don't give him two thousand bucks. He's only going to spend it on drugs.' And so I did not buy a hundred Jean-Michel Basquiat pictures for two thousand bucks but I did sort of save him from misery."
Not long after this Warhol telephoned again. "He called me up and said, 'Stuart, I need to go to hospital now," Pivar says. "So my driver and I went and took him to hospital. The next morning at 5 or 6 o'clock I called Page and said, 'I haven't heard about Andy.'" She told him Warhol was dead. "That plunged me into a year of depression. He was a very close pal of mine."
Pivar owns a Warhol self-portrait and
90 | parkmagazineny.com
ARTS
what he believes to be the first multiple Marilyn. "it is based on a Bert Stern photograph. but he didn't have the rights, so he never used it again," Pivar says.
He also recently acquired a painting he believes to be a Van Gogh, a soberly-colored overhead view of a railway station, which is so far from being an iconic Van Gogh that one might think it an unlikely stretch for a faker. But it hasn't convinced the Van Gogh Museum in Amsterdam. His most recent such find has been what he is sure is the original of Rembrandt's Self Portrait at 63 and that the version in London's National Gallery is a copy.
Problems of proof, however, are built into the distinctive way that Pivar has built the collection that crowds his duplex on New York's East Side. Just how did he accumulate the canvas he is sure is a Basquiat on the floor, for instance? Could he give me a clue?
"In the same way that I got all this other stuff," Pivar said. "The organized art world," he says, "Consists of collectors and dealers, auction houses, conservators and so on. But there is at the same time another invisible art
world which consists of the exchange of the enormous amount of art which is rejected when it's brought to an auction house. What do they do with it? When something is rejected for sale it's done for, for at least a generation. So maybe twenty, thirty years later somebody brings it to an auction house ... they take a look at it. It may get put away again. Most likely it will be sacrificed at a very low price by some local dealer or some cowboy auction house or a flea market. Where the seller has no idea what the art is but just wants to get rid of it." Details of provenance are a rarity though. "The art is sold and bought by certain dealers and collectors who particularly buy those kinds of things. And conduct auctions which include them. There are certain dealers who have thousands and thousands of works of art. Which have been rejected one way or another. I have heard of three or four of them, but there are more, because the sheer amount of this art resembles the plastic in the oceans because it accumulates in certain concentrated places. So, there are art collectors who look beyond Sotheby's and
Christie's. Because that's not where you find the interesting stuff. The amount of art that just floats around in this outside market is immense. It is another culture. A counterculture."
Pivar sold Chemtainer a couple of years ago. "With the proceeds I bought the hundreds of pictures you see around," he said. He is also involved with another adventure in tech: The American MicroCar Company. "It's forty-five years old," he says. "I started the company at the time of the second Gulf War crisis. We made A thousand of these things and closed it down when it was over. Now I'm just repeating it. So here I am, ready to make zillions of these things. And make a couple of billion dollars for myself so that I can buy more pictures. And fill in the spaces incidentally of things I have had to sell to keep things going, which is really annoying. I have not gone to any outside capital. So, I turned plastics into canvas. Now I'm turning canvas into electric cars." P
therealanthonyhadenguest.com
parkmagazineny.com 91
West Point, Oxford, & MIT
incent Peters took an unusual path to becoming a professional visual artist. After studying engineering, AI, and blockchain at West Point, Oxford, and MIT, Peters went on to work with Elon Musk's SpaceX and Starlink companies.
AKA: ÆTHELSTAN
The success that he found with the blockchain and NFT spaces eventually
VVincent Peters
SpaceX to Visual Arts
BY BENNETT MARCUS
afforded him the opportunity to dedicate himself fully to the arts. Peters, who goes by the name ÆTHELSTAN for his artwork, uses acrylic paint and oil stick in creating neo-expressionist paintings reflecting current events, as well as hyperrealistic portraits. He has collaborated with Kanye West and LaMelo Ball.
Ice-T Supports Art is Dead Collection
During Miami Art Week in 2022, Peters debuted his new Art is Dead collection, created in partnership with Decree349R, a non-profit organization created to counter Decree 349, a Cuban law forbidding that country's artists from creating any type of music or art without the government's
92 parkmagazineny.com
PHOTOS COURTESY OF VINCENT PETERS
Vincent Peters
permission. Proceeds go to support the families of artists incarcerated under the law. Rapper and Law & Order: SVU star Ice-T was the first to purchase one of the Art is Dead pieces.
Peters had always created art as a hobby. While living in LA, he had so many canvasses around his house that he rented a 2,000-square-foot gallery to display them. People often asked if they were for sale, but he declined. He just considered it his pastime.
Crypto & NFT
His technology background unexpectedly gave him a platform that allowed him to make the leap from hobbyist to full-time
artist. "At the end of 2021, Crypto and NFT were all the rage, and I had the opportunity to take some of my art that was already digital, and for the most part, turned it into NFTs," Peters says. "I did really well."
Despite his lofty education and high-flying career atop the tech world, Peters delayed focusing fully on his artwork for reasons that will resonate with any of us not born with a trust fund. "I have young kids, and I figured I can never make a living as an artist," he says. "Once I could support my family and myself with art, it was the obvious choice. I decided to dedicate myself to painting. That's how that transition occurred."
Art With Meaning & Inheritance Art
"I'm all about making meaningful art," says Peters. "I've done well for myself working for SpaceX for the last three and a half years. And then when I left, it was: if I'm going to do art, I'm not going to do weird Crypto stuff or just abstract stuff that is cool but may not be necessarily meaningful."
He's also the founder of Inheritance Art, an AI and animation laboratory poised to become a leader in the NFT/intelligent NFT space that will provide artists with the means to collect royalties as their art increases in value over time. "We can establish now with technology a system that would allow someone like Basquiat, if he was still alive, or his estate, to be able to benefit from his art indefinitely."
Anti-Decree 349
The 18 pieces in the Art is Dead collection attempt to capture performances and protests that have occurred in Cuba, based on conversations Peters had with the artists. The directors of the anti-Decree 349 group approached Peters, who is now based in Miami, for the project, and he had been unaware that this was happening to artists in Cuba. "Not only are they unable to make their art, but they can't publicly display it. And if they publicly display it without the approval of the Cuban Ministry of Art, they open themselves to being arrested."
Time Magazine's Top 100 Most Influential People Jailed
Among those imprisoned under the law is performance artist Luis Manuel Otero Alcántara, one of Time Magazine's Top 100 Most influential people in 2021. A member of the San Isidro Movement, in which artists have banded together to protest the Cuban government's increased censorship, Alcántara has been jailed at a maximum-security penitentiary in Guanajay, since July 2021.
The project held special significance for Peters, who is African American. The artists and their family members, many of them part of the Afro Latino population, reminded Peters of his own family members in South Florida. "They are a minority in Cuba, but they are a majority of folks who are prosecuted and are in the prison system. So, it was very eye opening; we have certain issues here in America that are the same issues in Cuba for people who look a certain way," he says.
Ice-T No Stranger to Censorship
Similarly, the Art is Dead project resonated strongly with Ice-T, who faced censorship in the US for his 1992 Cop Killer song. "He ended up losing his record deal, a bunch of shows, a lot of opportunities," says Peters. "So even here in the US, where, apparently, we have freedom of speech, he made a song that struck a particular nerve, and he realized the impact of censorship by the government." P
inheritance-art.com
@vincentpeters
parkmagazineny.com | 93 ARTS
Artwork by Vincent Peters
ALINA MEHRLE'S NEW SKINCARE LINE, Ameōn
BY BENNETT MARCUS
cancer diagnosis is life-changing in countless ways, big and small. For Alina Mehrle, it led to a new career, as founder of skincare line Ameōn. Among the effects of her breast cancer treatments was extreme damage to her skin. "On my journey to heal and restore it, my oncologist introduced me to cryotherapy, a treatment that uses freezing temperatures to rejuvenate the skin," says Mehrle, who was diagnosed four years ago, at the age of 30. "The method completely changed my skincare routine and the quality of my skin," she says.
The experience inspired her to found Ameōn, and to create the company's signature product, Frozen Essence, in which ice cubes are used for at-home facials. The brand's products also include skin-calming serums and a facial moisturizer, which work to heal the redness, rashes, and peeling skin caused by chemotherapy and radiation. But Ameōn is for everyone's skin, not just cancer patients.
Award-Winning Skin-Icing Ritual
In fact, Frozen Essence won the award for the best skincare product at Cosmoprof 2022, the most important B2B beauty show in North America. The product contains molds you pop in the freezer; to use it, you place a single ice cube in the bag provided, massage it into your face, and let it absorb and dry. "We call it the skin-icing ritual," says Mehrle. "It causes blood vessels to constrict and then dilate, forcing our carefully balanced ingredients deeper into the skin, where they act quickly to hydrate, firm, and reduce redness and imperfections."
Skin icing with Frozen Essence also helps serums and moisturizers to work better, enhancing nearly every traditional skincare
Alina Mehrle
PHOTO BY BY DASHA DARE
BEAUTY
A
routine. Mehrle notes that skin icing has been around for centuries. She and her team have modernized it through science to make the procedure more effective. "With regular use, the effect is dramatic. Frozen Essence is a new category in skincare that we perfected over two years of product development," she says.
Rockefeller Center Spa
Ameōn's five products, all made in the US, include two types of Frozen Essence targeting different skin concerns, two serums, Aurora Glow and Baby Buddha, and Holy Cream Diamond Moisturizer. At the company's spa, the Retreat Room, in Equinox at Rockefeller Center, you can see the product line, as well as experience it with facials and other treatments.
Accessible Pricing
Pricing is accessible – facials are just $125,
and the products retail for between $55 and $90, with three-piece sets priced at $220. "I met many women through my cancer journey and talked with them about the skincare products they use, and because I'm a working woman, I felt it's not fair to spend $300 for a serum to feel good," Mehrle explains. Her goal was to create a luxury brand with high-quality ingredients and great performance that would be affordable, so people can do more than just buy it once and feel guilty that they spent so much of their family budget. They can repurchase it.
Focus: Aging Beautifully
Millennials and Gen-Xers, Mehrle feels, have less of an anti-aging mindset, and instead look for products that allow them to be their healthiest, most grounded selves. "They're more focused on preserving their beauty. In New York we say 40 is the new 30," she adds.
Non-profit Arm; Collaboration with Rising Photographer
Ameōn has attracted major industry attention already, with media coverage in WWD, the Business of Fashion, Pop Sugar, Well + Good, and more. The brand launched with a pop-up event at Saks, at the salon of famed hair stylist Joel Warren, a friend of Mehrle's, and collaborated with of-the-moment Paris-based photographer Vlad Zorin on a sexy new campaign with a social message. Featuring two male models, one Russian and one Ukrainian, dripping Frozen Essence ice cubes over one another's bodies, the photos are an anti-war affirmation of freedom and love. Called "Ice Love," images from the campaign were sold at a party at Cafe Kitsune in the West Village in October, with 100% of proceeds going to the Breast Cancer Research Foundation (BCRF).
In addition, through their non-profit arm, Ameōn Cares, the company has pledged to contribute a minimum of $10,000 to BCRF every year, regardless of sales volume, and is offering tax-deductible NFTs of "Ameōn Muses" for sale, with proceeds going to BCRF.
Entrepreneur
Prior to founding Ameōn, Alina Mehrle cofounded the New York-based interior architecture firm Asthetique, which specializes in luxury residential and hospitality design. She is still a partner and board member, and Asthetique works with Ameōn on design concepts.
Recently featured on the cover of Cancer Wellness magazine, Mehrle notes that because cancer can be very scary, she understands why many people choose to not discuss their experiences with the disease. But she prefers to share her story. "In my case it was not a positive experience, but an experience that really changed my life for the best. So I'm looking at cancer through this perspective."P
ameonskin.com
parkmagazineny.com | 95
Vlad Zorin Photography
PHOTO BY BY DASHA DARE
Ameon Glow Manifest, Holy Cream Moisturizer, and Aurora Glow Serum
Kim Kardashian & Margot Robbie
You are probably familiar with Peter Thomas Roth, the topselling skin care brand sold at Sephora and Ulta stores worldwide, a favorite on QVC, and beloved by celebrities like Kim Kardashian, Margot Robbie, and Taraji P. Henson. What you may not realize, however, is that Peter Thomas Roth is not just a brand—he's a real person. In fact, it is the largest privately owned skin care company in the United States. Who is the man behind the skin care empire?
Family Tradition
A native New Yorker, Peter Thomas Roth is a child of Hungarian immigrants whose family owned and operated spa resorts, so skin care is an inherent part of his heritage. When he launched his own company in 1993, many of his formulas were based on the muds and minerals found in Hungarian thermal springs. Roth started the line because he'd always had skin issues. While working in his father's jewelry factory after graduating from Wharton, he spent evenings toying with skin care formulas. "I was
Peter Thomas Roth
SKIN CARE MOGUL
BY BENNETT MARCUS
always going to the dermatologist. I was always getting facials; I had very active acne, so I just dived into it," Roth says.
Made in USA
Peter Thomas Roth Clinical Skin Care produces all its anti-aging and anti-acne products using the highest-quality ingredients at its own facilities in the U.S. "I started with other people making the products, and I wasn't getting anywhere," Roth says. "So, we opened our own lab, manufacturing facility, and distribution center." The brand quickly became popular at luxury spas, and the entire line has been carried at Sephora since it opened in the U.S., in 1998. The cosmetics retailer also stocks the PTR brand in Canada, Mexico, Southeast Asia, and China.
Selena Gomez's Viral Social Media Post
The enduring popularity of Peter Thomas Roth skin care products is no mystery: they work. Social media posts featuring the brand's products often go viral. Selena Gomez's morning grooming ritual, which includes the 24K Gold Eye Patches, has been wildly popular with her 42 million TikTok followers. "It was amaz-
ing. It garnered a lot of views," says Roth, noting that the video was unsolicited, and they did not give Gomez the product.
TikTok 50 million Users
Another delightful surprise came when an unknown 54-year-old hospital worker, TikTok user @trinidad1967, posted a video showing the incredible results the Instant FirmX Eye Tightener had on her undereye bags. A whopping 50 million users have watched her video, she's since appeared on national television, garnered 186,000 followers, and the brand now sends her products. The company sold out of that product everywhere within hours. "It's been trending like crazy, all from a TikTok. It's the number one eye treatment product in America," says Roth. peterthomasroth.com
Two Sons & a Family Business
Roth, who lives in Manhattan, is a divorced father of two sons, with whom he is very close. Both recently celebrated their graduations from the Wharton School at the same time, in 2022, since Ryan, the oldest, finished in 2020 when graduation ceremonies were halted amid the pandemic. "We went back two weeks
96 parkmagazineny.com
BEAUTY
Peter Thomas Roth
in a row, and everyone's officially graduated," says the proud dad. Recently, Ryan joined his father's company. Brendan, the younger son, has taken a job in finance.
Philanthropy in the Hamptons
While Mr. Roth is considered an eligible bachelor around town, he keeps a low profile on the social scene, mainly supporting charities with which he's long been associated, including his friend Denise Rich's Angel Ball for cancer research, and the Rita Hayworth Gala for Alzheimer's, founded by Princess Yasmin Aga Khan, whom he met while skiing in Utah years ago. In July, he attended the Polo Classic in the Hamptons, where, in 2021 he purchased a "cute little cottage" in an idyllic setting complete with dock and jet boat. "It looks like Golden Pond; you can see the deer and rabbits."
Miami, Art Collector
He also has an apartment in Miami, where his mother lives, and he's able to spend more time there now that he's an empty nester and remote work has become feasible. In recent years Roth began collecting art. Among his acquisitions are an Andy Warhol painting of a Studio 54 VIP ticket, in all black, and another by Damien Hirst, on which the artist signed "Happy Birthday" to Roth on the back of the canvas.
Jewelry Line
While running his ever-growing company, Roth spent his spare time dabbling in jewelry design, just for fun. "Some people like to play golf or tennis, or play cards; I don't, so jewelry was like my hobby," he explains. His Ribbon & Reed collection, inspired by the Metropolitan Museum of art, where he spent many youthful hours, debuted in 2016.
In gold and silver, the line consists of classic, simple, modern pieces for women and men that will still look good in 20 years. "That was the goal, to just do clean and modern with a little kick of the past," says Roth. P
peterthomasrothjewelry.com
parkmagazineny.com 97
Peter and Ryan Thomas Roth
Dr. DeNobleShaghayegh Working Hard to Advance Women's Health
BY LAUREN BENS
orking in women's health seemed destined for Shaghayegh DeNoble, MD, FACOG, who escaped religious persecution in Iran when she was just a young girl. Fleeing a country where her mother also knew she would not have the same opportunities when she became a woman has allowed her to follow her own path. She now runs her own clinic, Advanced Gynecology and Laparoscopy of North Jersey.
Dr. DeNoble remembers wanting to be a doctor since the age of eight, due to her interest in illnesses and desire to help others. She knew she was in deep when she found herself enthralled with her first frog dissection in middle school. That calling followed her until she entered medical school, where Dr. DeNoble realized that she wanted to pursue something surgical or procedural due to the satisfying
Wfeeling of instant gratification. On top of that, she was still determined to make a difference in women's lives.
Since deciding to embark on a career in women's heath, Dr. DeNoble has worked to ensure that women focus on what is most important, themselves. "I have a real understanding of women not being equal to men in society, which has been detrimental for both women and men," says Dr. DeNoble. Her dream to help women has cultivated in a practice she opened eight years ago, where she is able to treat patients in the way in which she always imagined. "Having a connection with your provider is so intimate, and women deal with so much. Patients have to be able to trust us. Who else are they going to talk to about mental health or intimate relationships or concern with their pleasure and intimacy such as painful premenopausal sex? I want to keep things small, so it's just myself and a friend who joined my practice last year. She is also a woman of color and a great addition."
Considering the fact that the clitoris was left out of medical books until quite recently, Dr. DeNoble views this as an interesting time
for women. While strides forward are taking place, efforts are also being made to force certain issues backwards, especially when it comes to women owning their own reproductive health. "We can't get lax now. We have to keep going. We need a lot more testing and research, and it is happening, and there continues to be more interest and money being put into it with investors and companies getting involved. Most often women have been excluded from a majority of studies due to questions surrounding factors such as their period, pregnancy, post-childbirth, menopausal concerns, etc."
She might be a busy mother of two with an equally busy husband who is an orthopedic surgeon also running his own private practice, but the family remains involved in service and community projects. Dr. DeNoble also continues to dream of a comprehensive center where all of women's health needs can be addressed in one place. Considering all of her other dreams have come true, it might not be long before this one becomes a reality as well. P
advancedgynnj.com
98 parkmagazineny.com
BEAUTY
For a Great Getaway that's not far away, make your next… DestinationRockland.com NYSDED Winter is Wonderful in Rockland County! explorerocklandny.com
Explore our village shops and restaurants. Experience the Winter splendo of the Hudson Valley. Enjoy hiking, sleighrides, skating, and more! DestinationRockland.com NYSDED
Photo: Betsy Franco Feeney
Photo: Hotel Nyack, Hyatt
Photo: Betsy Franco Feeney
Photo: Hotel Nyack, JdV by Hyatt
PINCUS PLASTIC SURGERY 50 Route 111, Suite 300 | Smithtown, New York 11787 | Call: 631.352.3556 or Text: 516.672.8279 Smithtown – Southampton – New York City – Boca Raton PINCUSPLASTICSURGERY.COM DAVID J. PINCUS, MD, FACS BOARD CERTIFIED PLASTIC SURGEON BREAST REDUCTIONS | BREAST AUGMENTATIONS | MOMMY MAKEOVER | NON-SURGICALS
Empowering You Through Physical Change
By: Ekaterina Ward
The road to plastic surgery success is paved with names that have been in the industry for decades, revered for their craft, and labelled as innovators. However, with the onset of an evolving social time follows an evolution of beauty and idealism. The next generation of visionaries are making their mark with the understanding that beauty is no longer coupled with the concept of perfection or fits a mold, that of a "model." As the next generation takes the helm of plastic surgery royalty, Dr. David J. Pincus has soared into stratospheric success by being at the forefront of innovative, impeccable work that has been catered to the most important component of any plastic surgeon's career-- his patients.
Dr. David Pincus conceived Pincus Plastic Surgery in 2018 and has since risen to colossal accomplishment. His patient clientele has increased over 700%. He is one of the most sought after surgeons in New York with a fully booked surgical schedule through May 2022 and an extensive waiting list eagerly anticipating a cancellation.
Dr. David J. Pincus, MD, FACS
Many have questioned how it is possible to sky-rocket to such a level of success in this short period of time when Pincus Plastic Surgery is a practice where one surgeon does it all. The answer goes back to the most essential and simple way of practicing medicine- sheer talent and individualized patient care.
The secret to his success is not linked to the most talked about phenomenon of visual social media nor the new concept of doctor shopping online. It is quite the opposite. His secret is the rudimentary practice of individualized patient care without the current trend of outsourcing care to other surgeons under his umbrella nor any visual social media phenomenon. These new age concepts that the current literature speaks to only gets you so far as a surgeon that relies on visual results.
The intent and care of Dr. David Pincus can certainly make an impression on a patient at their consultation, but the true talent of a surgeon can only speak to you through the results of their work. As the saying goes, his results speak volumes. Dr. Pincus does not believe in a mold or ideal of the human shape. His objective is to empower his patients by helping them achieve their individualized concept of beauty and confidence.
The success of Pincus Plastic Surgery is due to the unfiltered, unadulterated talent of a surgeon that was cultivated by 18 years of training in Miami, Boston, and Paris in order to achieve the expertise needed to be extraordinary. For Dr. Pincus, it most certainly did not take a decennary to become a trailblazer in his area of expertise. But as we all know, giving yourself the title of an expert in any field is completely different from proving your brilliance and talent. Dr. Pincus has most certainly proven his title as an innovator and continues to persevere. After three successful years of practicing in Smithtown, Long Island, Dr. Pincus is now opening up his second and third office in Manhattan and Boca Raton, Florida.
Timo Weiland
How to Master the Social Scene
The Timo Weiland Way
BY JULIE SAGOSKIN PHOTOS BY PATRICK MCMULLAN
e's a designer, DJ, creative director, software entrepreneur and prominent social figure both behind the DJ booth and on the dance floor, so what exactly does it take to be THE Timo Weiland? Tons of passion and power moves, especially post-pandemic - he has been out on the scene and making it even more stylish for most of his life, after all!
After a lot of uncertainty and hardships, we're in a new New York, one which Timo is excited about, especially when it comes to nightlife for the young and sexy socialite – or even aspirational – set. "I think post-pandemic the city feels like a melting pot of characters again, or almost like creatures, as I like to call them," says Timo. "People are unabashedly presenting themselves to the world and they might not be from an old New York family, or maybe they just arrived, but they have a vision and a singular purpose. I think people are more dedicated to that than ever before. It feels like the 80s or 90s again in New York."
Timo has been transforming the energy of the city's most glamorous galas, including the after party for The Met Gala as well as other official after parties for years.
"People are putting a lot more effort into things now. The Met Gala theme this year was Gilded Glamour and White Tie, which is just so spot on. I've done the Boom Boom Room after party and deejayed at the Top of the Standard. I love that space."
Gay Straight Alliance
Hailing from a long line of New Yorkers, this renaissance millennial man was born in Omaha, Nebraska, but always felt at home in New York where his family maintained a residence. Having moved around a lot in his youth due to his family's numerous entrepreneurial ventures, Timo attended Episcopal, a prep school in Florida which he remains very closely connected with due to its alignment with groups that he is extremely passionate about, including an active Gay Straight Alliance. After coming out in his late teens himself, Timo braced himself for uncertain reactions from family and friends but was fortunate to find himself surrounded by nothing but love and acceptance.
"I was surprised to not lose any friends and not have my parents never speak to me again. I know my friends always wondered why I was leaving Bungalow 8 and disappearing into the night! I was definitely going to Splash back then!"
Timo, who played piano and studied both engineering as well as business at Vanderbilt, takes us with him behind the DJ booth, or what he describes as 'a sacred space'. As a place where all secrets are kept safe, it's guaranteed to be where the juiciest gossip of the night can be heard –but never repeated, no matter who you are. "I've spoken with the CEOs of companies like Apple and Google and
h
PROFILE 102 | parkmagazineny.com
Meta Facebook because they will all come into the booth to address an event. It's amazing to see the power and the disarming nature of just existing in the DJ booth. It's always amazing to work with my team, 4AM, whenever I play."
Where To Find Timo
According to Timo, the after party is sometimes the main event these days. "From a royal highness to a local graffiti artist, everyone bonds after the previous gala or dinner or charity event. Since the pandemic, people have this almost rowdy 'let's go to the drag club and see an incredible drag show' mentality. Hardware has a great drag lineup, and love Pieces on Christopher Street, plus Monster Bar, Marie's Crisis Café, Casablanca, Paul's Baby Grand, and Paul's Dolls. A lot of my friends host the best after hours space, especially Linux and Ty Sunderland. Ladyfag has never been more creative than they are now. For all over the town dancing, I like Motel 23 and The 9s. For a great dinner, Indochine is still iconic. I celebrated so many important birthdays there and it still feels the same. A lot of people also descend to Brooklyn after the theater or a fancy dinner. There are a lot of rave warehouse things happening like Avant Gardner and Public Records which is really vibrant."
Tailoring Essentials
Having started off on Wall Street before opening up a clothing brand on The Bowery, one of the coolest streets in New York, Timo always enjoyed wearing things that weren't perceived as boring, even in such a conservative environ-
ment. This designing DJ, who knew he was ready to leave the financial world during the midst of the crisis, now has fans ranging from the Jonas Brothers to Andrew Garfield, plus Michael B Jordan and many more. With items which they refer to as "tailoring essentials," everything can be worn by both men and women rather than being gender specific.
"We're a luxury brand but we are at a more accessible price point – our bespoke suits are under $2,000 and usually require multiple fittings. All of our wovens are made in Europe, and the knitwear is produced in an American factory that I am part owner of in St. Louis, Missouri."
Despite waving goodbye to Wall Street, Timo still continues to focus on financial endeavors on the side and is even the co-founder and Chief Marketing Officer of a blockchain software company called MyStandard ($MySt) in the data privacy & security space. The $MySt utility token launches to the open market in Fall 2022.
The common thread between his fashion and music lives, is that Timo always enjoys shaking things up. "I like to throw in unexpected details and twists into wardrobe and even into music mixes. There's usually some sort of historical dot connection being made. If I'm playing a mix of Gaga, I might go into Madonna who was the inspiration for that and before that Deborah Harry."
What starts out with a Rise nitro cold brew coffee with milk and a power nap during the day, ends with Timo getting a bit closer to taking over the world – or at least its style, music, technology and social scene. P
timoweiland.com
Top six events of the year that Timo says all young social aspirants should attend:
n Winter Wonderland Ball
n Save Venice
n Young Fellows at The Frick Collection
n MOMA Party in the Garden
n Whitney Museum Studio Party
n Met Acquisition Gala
Leven Rambin and Timo Weiland
Ivy Getty and Timo Weiland
parkmagazineny.com 103
Olympic GOLD Medalist
ALY RAISMAN
Honored by Hope For Depression Research Foundation
Decorated Gymnast Shows True Champion Spirit for Mental Health
BY RODNEY SPARROW
Six-time Olympic medalist Aly Raisman has found a new arena to excel in.
Since retiring from the sport in 2016 as the third most decorated gymnast in Olympic history, Raisman has become an outspoken crusader for survivors of abuse and a mental health advocate, particularly among the young.
It's that work that found Raisman at the Plaza Hotel this fall to receive the HOPE Award for Depression Advocacy from the Hope for Depression Research Foundation (HFDR), the country's leading non-profit dedicated to advanced depression research.
The event raised awareness about depression and its related disorders as well as raising over $500,000 for continued research.
HDRF Founder and Chair Audrey Gruss praised Raisman's "outstanding poise and courage," and using her platform "to spread hope and understanding."
Early Anxiety
In accepting the award, Raisman revealed her struggles with anxiety as a young child. She recalled feeling afraid to go to sleep at night and wanting to be with her parents but never talking about it. She said gymnastics, which she started at two years old, made matters even worse. "It's one of those sports where you're striving for perfection, and you're taught from
a very young age that no matter how well your beam or floor routine was, it didn't really matter because it's all subjective. I learned from a young age that the judge's and my coach's opinions were more important than my own."
Raisman's success—reaching the pinnacle of achievement in her sport—offered little relief. "The moment I finished competing in both of my Olympics, I got asked in almost every single interview and by most people I saw: 'Are you going to compete for another Olympics?' I was trying to celebrate with my teammates. We hadn't even left to go home yet! I felt overwhelmed because isn't just making the Olympics one time enough?"
Show Designer Gives Raisman a Lift
Raisman shared an "aha moment" from an unlikely source after returning from the Rio games. "I had this cool moment where I got to meet shoe designer Stuart Weitzman. He said, 'Don't let the Olympics be the highlight of your life.'
"In that moment, I was struggling behind the scenes being a survivor of abuse [by convicted US Gymnastics doctor Larry Nasser] and I was also struggling with the pressure to come back. It was just something that I'll never forget."
More Important Than Any Medal
"No matter what I've accomplished in my gymnastics career, discussing and destigmatizing mental health and fighting for abuse
104 | parkmagazineny.com
PHOTO BY PATRICK MCMULLAN
Audrey Gruss Presents Aly Raisman with the Hope Award
PROFILE
PHOTO BY PATRICK MCMULLAN
prevention is more important than any medal I could ever win," she said.
Raisman's journey toward healing continues, fueling her advocacy to help other young people. "We have to be careful of the messages that we send kids and teenagers and focus on what actually matters: the kind of person that they are. We need to remind them that just because you didn't get a good score at an event or on your test, it doesn't mean you're not good at it or you're not smart. It also doesn't mean that what you feel is invalid or isn't real."
She adds a plea for more conversation. "I can't stress enough the importance of talking about mental health in schools, in sports, so that kids can ask these important questions, even if they are not sure, because without creating a safe environment, where kids feel they can ask questions, the problem is going to continue to perpetuate."
Asking Over Answers
"It's okay to speak up. It's okay to be honest. We're all struggling, or at least know someone who is. And we don't have to do it alone," said Raisman.
"We all hold the power to impact someone's life, regardless of if we realize it or not," she concluded. "Just being there, showing up and asking them what they need, will go such a long way." She added, "You don't have to have all the answers if someone comes to you, or you want to ask your child or another person if they're okay."
"I'm Still Figuring It Out. I'm Still Navigating It."
As for Raisman herself, she is continuing to heal. "It's taken me years to figure it out. I've struggled with fatigue, nausea, migraines, and feeling so depleted for years," she says. "It took me a really long time to understand that that was my anxiety and depression, and just trying to have the tools to recognize that is exhausting."
The Olympian worked in a moment of advice on behalf of those who were feeling that same depletion of energy. "We don't always know the right thing to say," she said, then, guiding the group on one thing to definitely avoid, she added, "'Why are you so tired?' I hate that question. Don't ask people why they're so tired." P
parkmagazineny.com 105
hopefordepression.org
Aly Raisman
PHOTO BY GETTY
D'yan Forest The Real
Mrs. Maisel
BY TAYLOR DIETRICH
The Guinness World Record
ow does a provincial girl go from piano lessons and housewife expectations to getting the Guinness World Record for being the oldest performing female comic? For D'yan Forest, age 88, it was studying abroad in Paris that brought her to life. With just two years of oral French in her repertoire and very little idea of what awaited her, Forest took a five-day boat ride with twelve other students. On the other side, in France, was an entirely new world that her conservative Boston town never could have offered her. "I was very protected as a child," she admits. "And I went to Paris and did every little dream that I ever had in my brain for all those years. Try this,
try that. Nobody knew me in Paris. I was free!"
HThis love for Paris quickly took over Forest's life. In fact, it created a second one. Born Diana Shulman, the comic began to embody the French culture so much that, in her words, she "became French." In fact, when she returned home to America, no one really thought twice about whether she had been born with that accent or not. The evergrowing demand for international singers in clubs, bars, restaurants, and country clubs, made it possible for Forest to get her foot in the door of live entertainment. Her musical accolades came to a halt when live music took a dive after the 9/11 tragedy, but they would not be stopped for long.
The Filthy Ukulele Player
When asked to write down all the jokes she knew and the funniest things she could think of, Forest thought, "Well, I have a ukulele." To her shock, her first stand-up
106 parkmagazineny.com
D'yan Forest
PROFILE
PHOTO BY PHIL NEE
show had the tiny club filled with fifteen people absolutely cracking up. "I'd always kept my sexual life and my social life a secret," said Forest. "As soon as I started doing the comedy shows, about eighteen, nineteen years ago, I started, as they say, coming out on the stage and saying everything." And so, those wholesome pianos and singing lessons her mother had paid for turned into a stand-up act—and a risqué one at that.
"I Married A Nun"
D'yan's popular one-woman show, "I Married A Nun" (more on that later), landed her on iconic stages such as Caroline's, Joe's Pub, The Metropolitan Room, and Gotham Comedy Club, the same venues frequented by Jerry Seinfeld, Jim Gaffigan, and the always blunt Joan Rivers. When introduced to Forest one night at Gotham, Rivers remarked, "Oh yeah, I heard about you. You're the filthy ukulele player!" Forest simply responded, "No, Joan, I'm really just risqué!"
I Did It My Ways
While stuck home during the pandemic, Forest began to wonder what to do with all of these stories of hers. The boys who chased her in Paris, the girls who also chased her in Paris, being the only Jewish person in the Presbyterian choir, and, oh yeah, that time she had married a nun. In isolation, with nothing to lose, Forest took her pen to the paper and poured her heart out into a hysterical but heartfelt memoir. It was only when she sat down to record the audio book that she realized what she had done. "Yes, I wrote it. But when I started reading what I wrote, I said, 'What? I wrote this in the book?' Oh my God, none of the people in the golf club will talk to me anymore."
Within 300 pages, Forest welcomes you into her sitcom of a life, painting you a picture of a sheltered young American girl turned raunchy French comedy star. Among the pages of I Did It My Ways, Forest embraces her uniqueness and explains just
how someone like her can find themselves married to an excommunicated nun. She lets us into the rigidity of the time she grew up in and how she broke out of the mold that had been so strictly built for young women in the '50s and '60s.
"Why wasn't I born only twenty years ago? The world is so free now," she told PARK Magazine. Even so, the last chapter on her book's table of contents says it all: It Ain't Over Till the Old Lady Dies. D'yan is still booking clubs in New York and Paris to share her fabulous tales and whimsical music with as many people as she can. And it seems that more people are listening than she'd think.
The Real Mrs. Maisel
Having been in Paris at the time, Forest was not caught up on American TV. One night, while telling her story to a nice American family in Paris, she got a little bit of a confused look from them. "So, they tell me the story of this Mrs. Maisel woman on the program who gets divorced, she's a comedian, she's Jewish, she goes to Paris, she
sings in a gay club," she remembers. "But I did that, and I did it in my one-woman show eight years ago. Somebody stole my life!" Whether coincidence or not, Forest is still chugging along and telling her story in her own way, performing her new one-woman act "Swinging on the Seine."
When you get tickets to her show, she says to expect "a woman who's 88 but feels, let's say 60, and looks maybe 65." But this is not a show filled with your grandparents' dinner table jokes. Forest leaves everything on the stage, which she admits that she still gets embarrassed about. "The audience gets shocked that out of this 88-year-old woman is coming all of these jokes. When my friends come to see me perform, they call me a slut," she said with a laugh.
D'yan will be performing her one woman show "Swinging on the Seine" five times at Frigid Festival on between February 15th and March 5th at the Kraine Theater website. You can also catch her at Joe's Pub on May 2nd P
dyanforest.com
parkmagazineny.com 107
D'yan Forest performing under one of her former names
PHOTO COURTESY OF D'YAN FOREST
FBI & Chicago Fire Star
Spanish Harlem-born
Puerto Rican actor Jeff Lima combines cuttingedge style and traditional Old San Juan culture in his daily life, acting, and advocacy work. A native New Yorker, raised all over the city, including a long stint in El Barrio and Astoria, Queens, Lima experienced New York as a multicultural melting pot of the vast Latin American diaspora. With his father inviting neighbors and coworkers from every nationality over for dinner and football, Lima grew up with a tight-knit Hispanic community no matter which borough he moved to.
Jeff Lima
Actor & Advocate
BY ISABEL PIAZZA
PHOTOS BY JOHNNY RODRIGUEZ
These communities taught him the value of hard work and accountability. The city opened his eyes to the responsibility on his shoulders to make something of himself. He alone could pick up the chisel and carve out his future from the raw slab of marble that is life. He knew that a successful life started with a stable foundation that would set him up to flourish in his adult endeavors.
Lima developed a pragmatic outlook that led him to set aside his dream of attending a conservatory. Instead, he completed an undergraduate degree in finance. As a first-generation college student, he worked three jobs and still maintained competitive grades. A physically and mentally exhausting exercise in perseverance, his college grind meant he could be fully independent after graduation, and it paid off. With copious experience adjusting to grueling work weeks, he was able to audition at a moment's notice for any role he could find and managed to fit acting jobs into his regular work schedule without time conflicts. Despite being a new actor, he wasn't new to the work ethic needed to succeed in the industry. Eventually getting a recurring role on Chicago Fire. Recently, he guest starred on CBS's hit TV series FBI, where he joined Missy Peregrym, who has returned from maternity leave to reassume her role as Maggie Bell. Lima played an undercover drug dealer dating a transgender woman. Peregrym and Lima brought issues of inclusivity and diversity to the forefront in this timely episode.
Stanislavski Technique
Lima's breakout role as Leon Cruz in NBC's Chicago Fire marked the beginning of a new life. Lima said, "Chicago Fire saved me, in a sense. As an actor, you do so much training and auditioning. You wonder if you'll ever be blessed so abundantly as to land a role on a syndicated show. I thoroughly enjoyed every moment on Chicago Fire For starters, they put me up in 5-star hotels and business-class for travel. I was turned on to a very different reality. I was living in a $27-water-bottle world." Forget private jets and Forbes' billionaire list, the bar for success is now set at hydrating with $27 water bottles.
Trained in the Stanislavski technique, more commonly known as method acting, Lima brought his own experiences to his character. Lima said, "Beyond my life giving me grit and tenacity, I've been able to take my experiences to imbue in my performance with specificities to deliver as realistically as possible. Whether I'm drawing from my early years in the Bronx or more recent years at the Waldorf, I'm able to apply techniques like sense memory to evoke real reactions at their appropriate moments."
Leon Cruz's development throughout the show inspired him to be more involved in the production side of the industry. Like fellow Latin creator and performer Lin-Manuel Miranda, Lima is currently creating projects with the goal of acting in them.
Philanthropy: The Jeff Lima Production Award @ NYU
Raised in a Hispanic household, Lima was not satisfied with a career focused solely on his own success. Once he made it big, he turned around and extended a hand to help any other kid like him make it like he did. Lima stepped into a mentorship role with Achievement Lab, a year-round afterschool program that bolsters kids from underprivileged communities. To build opportunities and open doors to a marginalized and underrepresented group, Lima partnered with NYU's Tisch School of the Arts to support the Film Program of the Maurice Kanbar Institute of Film & Television. With their support, Lima designed The Jeff Lima Production Award to grant $10,000 to a student. The recipient's qualifications for the grant consist of their enrollment in the directing track in the Graduate Film Program, and their film project must advance, in any way, Latinx presence on screen. The grant is currently in its second year, and a recipient will be announced every spring. P
jeff-lima.com
108 parkmagazineny.com
PROFILE
Jeff Lima on set
parkmagazineny.com 109
Limani HOSPITALITY GROUP
BRINGING THE FLAVORS OF THE MEDITERRANEAN TO MIDTOWN, LONG ISLAND, AND BEYOND.
DINING 110 | parkmagazineny.com
Limani – New York City
FOREWORD BY JAMES C. METZGER
can't decide which business is tougher, insurance or the restaurant business. Like most industries, the hospitality business has features that position it on a razor's edge between success and failure. It's everything from a restaurant's concept to the top chef, it's product and customer experience; it's real estate, front and back of the house staff, equipment, fixtures, décor, financing, pricing, and cost controls. Associated are also unique risks of which world-class restauranters, like Limani, are keenly aware, and for which they smartly demand expert management. Several years ago, my company, The Whitmore Agency, was given the opportunity to work with Limani to provide insurance and help manage risk. It has been a privilege and a pleasure, personally and professionally, to help them "protect their success" and support their continued growth, now with six locations in New York City, Long Island, and Boston, and coming soon to deserving locales, including another in Boston, Charlotte, NC, and Washington, DC. One thing I don't have to think about is how much I enjoy being at Limani with family, friends, or clients.
parkmagazineny.com 111
Limani – Roslyn
Carpaccio – Huntington Station
Limani Mezze – Roslyn
LET YOURSELF BE TRANSPORTED TO THE Greek Islands at Limani, when you indulge in traditional Greek specialties surrounded by a white and airy ambiance that will enrapture you with the breezes of Mykonos. Feel the effects of the Mediterranean diet, enjoying fresh fish and seafood selections, premium first-pressed, cold-pressed olive oil from Kalamata, local organic vegetables, and even authentic tastes of Greece, including capers from Santorini and Saffron from Kozani.
Whether it's a table for two or a whole office party, Limani is the perfect place for any gathering. With locations in the heart of Rockefeller Center as well as in Roslyn, New York, Limani strives to make guests feel at home with a warm and, more importantly, delicious dining experience. Most recently they opened up their Commack location, so now diners around Suffolk County and the East End can enjoy the distinct taste and feel of a Limani restaurant. Cultural touches also add to the overall ambiance while your tastebuds will enjoy a toasty tour of Cyprus and the
true heart of the Mediterranean.
From classic and traditional cuisine to more innovative plates using the finest and freshest flavors and ingredients, experience the best of Greek culture at each location. Each sumptuous plate is also a feast for the eyes, especially with colorful spices and expertly cooked fish. The restaurant prides itself on making your Mediterranean adventure as enriching as possible. After all, they believe in "eating the food you love, with the people you love."
Eating with a Mediterranean mindset is not just healthy, but good for the mind and the body. Rich in healthy oils, lean protein, wholesome grains, and fresh vegetables, you will actually feel lighter after your meal, even though it will indeed be deceivingly delicious.
At Limani, guests can enjoy five-star lunch and dinner items, plus rich desserts, international wines, and even prix fixe menus. Make any special occasion more scrumptious with private dining options for parties of all sizes.
112 parkmagazineny.com DINING
Limani Grille – Commack
''EACH SUMPTUOUS PLATE IS ALSO A FEAST FOR THE EYES, ESPECIALLY WITH COLORFUL SPICES AND EXPERTLY COOKED FISH. ''
parkmagazineny.com | 113
Limani – Rockefeller Center
Their Famous Branzino
If your future itineraries include Charlotte, NC, Washington, DC and the Boston Seaport look for Limani's openings.
From a raw bar featuring East and West Coast Oysters, plus Mediterranean Ceviche, to specialties including Calamari stuffed with feta, manouri, and kefalograviera cheeses, whole fish and fresh cuts such as Dover Sole from Holland, Scottish Organic Salmon, sashimi quality Bigeye Tuna, seafood specialties such as Novia Scotia Lobster and Carabineros, and sweet and succulent head-on wild shrimp, it doesn't get fresher than this. Limani will also have you licking your chops with their Colorado Grilled Lamb Chops and 26-oz Bone-In Ribeye.
Pair each plate with a wine from their extensive selections from Greece, as well as America, France, and Germany. Crafted cocktails include a vodka fig infused Mediterranean Mule.
The group is also excited to highlight Carpaccio, in the Walt Whitman Mall in Huntington Station. Here you'll find an authentic Italian dining experience in a modern, rustic setting, no passport required. Whether you're joining us for lunch after a day of shopping, a cozy cocktail in our enclosed patio, or a
memorable private dinner party, the first taste of our expertly curated menu will transport you to a villa under the Mediterranean sun. P
limani.com
n James C. Metzger founded The Whitmore Group in 1989 in Roslyn. For 30+ years he and his team built the firm beyond brokering into a multi-faceted, award-winning insurance and financial services firm. Today, Metzger is Chairman and CEO of The Whitmore Agency, one of the leading firms in the Acrisure Agency Partner Network. Acrisure is a $4 billion global enterprise with 600 offices in the US.
n In addition to his bottom-line business wins, Metzger is also renowned for his Long Island philanthropy. He contributes to and participates in numerous organizations with the belief that his support will help make it possible for future generations of business leaders and student-athletes to attain their dreams. More information can be found at jamesmetzger.net.
114 | parkmagazineny.com DINING
Carpaccio Dining Room - Huntington Station
"LIMANI WILL ALSO HAVE YOU LICKING YOUR CHOPS WITH THEIR COLORADO GRILLED LAMB CHOPS AND 26-OZ BONE-IN RIBEYE. ''
parkmagazineny.com | 115
Bar at Carpaccio – Huntington Station
Lamb chops on the bone
116 parkmagazineny.com DINING
PHOTOS BY DANIEL LARCO IXTA Interior
Erol West, Mike Himani, & Marcelo Martins
The elevation of Mexican cuisine has reached a pinnacle with IXTA, the new Bowery hotspot whose December grand opening drew New York City's trendy set and foodies alike. The upscale restaurant, located at 299 Bowery, is the brainchild of industry veteran Mike Himani with business partners Marcelo Martins and Erol West from the Hyde Hospitality Group, whose passion for creating enticing, innovative cuisine and delivering expert service make IXTA a destination for anyone with an appreciation for highly curated Mexican food. Its sleek bar pushes boundaries with a curated library of tequilas and mezcals for exploration, and an intriguing aphrodisiac drink with an edible scorpion.
Fresh Oaxacan Dishes
IXTA occupies the space formerly held by Daniel Bould's legendary DBGB Kitchen and Bar, which shuttered in 2017. Himani resurrected the IXTA name from his NOMAD restaurant of the mid-aughts and took over the sizeable location with a soft opening in the fall that generated impressive buzz and critical success. A few tweaks to the menu later, the Mexican offerings focus on Oaxacan dishes that are fresh and mouthwatering with the aim to build new fans. "There's a huge influence in Mexican cuisine from different countries marrying native flavors with those arriving with the Conquistadors," says Martins. "We wanted to draw upon all of those influences, yet with a modern flair." Regarding the culinary specialties, Martins shares, "Chef Francisco Blanco, an alum of the famed Le Cirque, created the innovative menu. We have a 32-ounce tomahawk steak that comes out on a wooden board with artisanal Mexican peppers that is a crowd favorite. It's visually spectacular and a treat to the palate. Our stunner, though, is a suckling pig that needs to be reserved 72 hours in advance. It's a whole suckling pig stuffed with the works which feeds 10 to 12 people. We prepare it carefully in-house, resulting in crunchy skin on the outside, and it is very juicy on the inside. Before we take the suckling pig to the table, we walk it around the
IXTA
THE BOWERY'S NEW MEXICAN RESTAURANT
BY BRIAN AKER
whole dining room—we do a lap with it. You should see how people react. Suddenly, everyone wants it, but it is very special to us and really does require the three-day advanced notice. It definitely plants the seed for the next visit."
Cocktail Artistry: The Mixology Program
"Our mixology program is the creation of our beverage director, Jenny Castillo," says Martins. "We could have opened up just another mescal bar with a couple of hundred different varieties, but we wanted to elevate that. And what she did was take the basic model of engineering a cocktail and transform that into an experience. Tequila and mescal are the top spirits in the world right now; their consumption has taken over brown spirits. Our bar translated cocktail artistry and the unique selections we have into the concept that we envisioned from the beginning. And we are very confident with the results."
The Scorpion
Now back to the scorpion. West says, "It's pretty cool. This is an aphrodisiac scorpion that you do with a tequila shot. We haven't even named the drink yet, but it's pretty, and it's catching on fast. People are coming in specifically to start with that drink because they've heard about it on social media. We educate the guest about how to consume it, and they get to enjoy the results."
The Panna Cotta, Tres Leches, & The Amazing Donuts
Dessert is not to be skipped, no matter what reason. Martins explains, "The panna cotta is by far the best one I've ever eaten. It comes with candy salt on top, so there's a little bit of a crunch in the texture, while it is served in a margarita glass for a gorgeous presentation. And the tres leches is over-thetop! It's a different type of design for tres leches, as usually the cake is prepared with the milk poured over it. Our chef actually puts icing over the top of the cake and places the milk in the base, which absorbs from the bottom up; it's amazing. The doughnuts—I don't even wanna get started on the doughnuts! The doughnuts redefine what a doughnut should be."
Ceviche Vegan: Vegetarian Options
Martins explains that the concept was underscored by the importance of making the service as strong as the menu. "We really wanted to bring back traditional hospitality; that's something that we pride ourselves in. We brought in a strong team of people who aren't part-time servers or bartenders, but really a team of professionals who do this for a living."
"There are a lot of vegetarian options," Martins says in closing. "As vegetarian dishes have increased in demand over the years, we are able to accommodate that with a wealth of flavors. There is the delicious Ceviche Vegan, which is a must, and our salads are anything but basic; they are rich in flavor and texture as well. And then the next thing you know, there's a pig coming through the dining room," adds Martins with a laugh. P
parkmagazineny.com 117
ixtanyc.com
Gabriel Kreuther
FRENCH, AMERICAN, AND
Searching to experience haute cuisine in NYC? Head over to midtown to the award-winning two-Michelin-starred restaurant, Gabriel Kreuther. This restaurant masters the vanishing culinary art of high dining through the balance of pleasurable and harmonious flavors. It is celebrated for gracefully pairing rich sauces and seasonings for a sophisticated taste with elegant presentations.
Named for its world-renowned chef, Gabriel Kreuther is an upscale-contemporary French,
ALSATIAN-INSPIRED
BY RYANN REYNOLDS
American, and Alsatian-inspired dining experience. Located on 42nd Street in Midtown Manhattan, this restaurant offers fine dining in the stunning main room, as well as casual service at the walk-in no-reservation-required bar, where you will find exquisite artisanal cocktails and the best bar food in NYC.
Alsace-born Kreuther borrows inspiration from classic recipes of his home region to inspire his menus. His restaurant offers a la carte options, prix fixes, and a chef's tasting menu with optional wine paring. The four-
DINING
course prix fixe menu is a great way to experience the authentic translation of Haute Dining through the eyes of a true Alsatian chef. The amuse bouche can include beautifully prepared nibbles like a sashimi fish wrap, an earthy green drinkable, tasty beet red velvet bread, and finished with a handmade chocolate infused with liquid strawberry. While the prix menu includes several choices for each course, the foie gras pate is a delicious traditional way to begin your meal. To continue to excite your palate with Alsatian heritage,
118 parkmagazineny.com
DINING
designate your second course choice the famous sturgeon & sauerkraut tart under a glass cloche. It's a rich, creamy, but savory tart. Absolutely divine. For the main event choose the hay-smoked two-week-aged duck breast cooked to a happy tender, complemented by a perfect balance of spiced cherry jam, roasted hazelnuts, and a brown butter sage sauce. Finish off your meal with the cocoa nib tart; a metropolitan sweet consisting of a chocolate biscuit, chocolate mousse, and caramel-miso ice cream—yum!
As for the a la carte menu, popular menu items include the golden osetra caviar that is sustainably produced in the Netherlands under a keen eye for quality, a citrus-cured cobia yellowfin tuna, and a daily cheese selection. Kreuther also highlights a few Alsatian comfort dishes of his youth, like the truffled liverwurst,
ABSOLUTELY DIVINE.''
the applewood smoked bacon tarte flambée, and pots of tripe braised in red wine to a delightful tenderness and topped with a crunchy gratiné to honor an ancient Alpine tradition. Also, the libations of Gabriel Kreuther are not to be forgotten. The Kirsch Overdrive! is a playful Trimbach Kirsch-based cocktail perfectly balanced with Massenez Marc d'Alsace, Pamplemousses, and lime for an ideal commencement to your dining experience. Also, the Alsatian white wines and the chefdriven wine pairing are great ways to further extract delicate flavors from your meal.
The flawless food of Gabriel Kreuther is only rivaled by its jaw-dropping interior design. The spirit of Alsace truly comes to life in the main
room with its gorgeous, reclaimed wood beams that line the walls and echo the timber homes of the magical region. Also, hand-painted wall coverings, unique art, and cream-colored banquettes add sophistication and warmth to the bar and lounge area.
Nestled next to the busy Bryant Park, this delightful urban oasis can feel like an escape from the energetic city. Its calming ambiance will help you sink into the elevated yet approachable high dining experience. For the main dining room, reservations are encouraged and are available for lunch on Thursdays and Fridays and for dinner Monday through Saturday. The Bar & Lounge is perfect for drinks after work or a casual bite before the theater and does not require a reservation.P
gknyc.com
parkmagazineny.com 119
''THE FAMOUS STURGEON & SAUERKRAUT TART UNDER A GLASS CLOCHE. IT'S A RICH, CREAMY, BUT SAVORY TART.
Bill Loesch opened an acai bowl/ smoothie shop Baya Bar in 2016, in Bay Ridge, Brooklyn, where he grew up. Over the following six years, the entrepreneur has built the health-conscious eatery into a nationwide chain with 35 locations open or under contract in Manhattan, Las Vegas, Louisiana, and Utah. He expects to have about 50 locations running by the end of 2023, in additional states along the Eastern Seaboard and elsewhere.
From Wall Street to Baya Bar
After working on Wall Street for several years, earning his Series 7 License, Loesch began looking for opportunities to start his own business. "I wanted to get into an industry where my creativity could thrive," Loesch says.
Location Dictated the Business
One opportunity that arose was to take over a retail location in Bay Ridge, whose owner felt that something on the healthy side, like a salad or juice bar, would do well there. Loesch agreed and realized there were no acai bowl outlets in Brooklyn. There were a handful in Manhattan, New Jersey, and Long Island, but the rest were predominantly on the West Coast.
"I saw an opportunity to bring it to Brooklyn, which I think is one of the better markets in the country," he says. "I felt if I could have success in Brooklyn and build the name based off of roots in Brooklyn, that the brand itself would have some runway." That's how it all came to be. After about six months of R&D, he took the storefront and opened.
Instagrammable Bowls
Deploying the tools of his generation, he immediately availed himself of social media to get the word out about Baya Bar. "I pounded the pavement on social media in 2016," Loesch says. "I went as far as creating Tinder accounts with my juice bar, and just swiping right on everyone and selling them promos." That tactic brought hilarious results. He reached out to as many people as possible via social media, following local businesses, sending promotions. He built his Instagram following before the business had even opened.
In his research, he visited acai bowl venues
Entrepreneur Bill Loesch
BAYA BAR INTO NATIONWIDE FRANCHISE
BY BENNETT MARCUS
around the country and weighed what he thought they were doing well, and where they could use improvement. He determined that he should offer larger portion sizes, higher-quality ingredients, and an aesthetically more beautiful bowl—i.e. a more Instagrammable product—than his competitors.
That's how Loesch developed his smoothies, juices, and especially, the bowls, from the start. His bowls are larger and have a wider circumference at the top than most competitors', making it look prettier. "I noticed these kids were coming in, younger teens, early twenties, they all have their phones out taking pictures, posting on social media." He decided to incentivize them, offering 10% off if they tag
Baya Bar on social media, and reposting customers' posts. "It was a very deliberate strategy from day one, and now, fast-forward six years, it's paying big dividends for us."
Hometown Business Consultant
After leaving his Wall Street job, part of which was consulting to business owners, Loesch found that his success with Baya Bar led to local businesspeople asking for his advice. "Back in 2016, I'm this 27-year-old kid who's getting into food and beverage, has no experience, and he's got lines out the door," says Loesch. "I had a lot of people in Bay Ridge, my elders in their 40s, 50s, 60s, and 70s, who were friends of my parents, who were like, 'Can you
GROWS
120 parkmagazineny.com
FOOD
PHOTOS COURTESY OF BAYA BAR
help us? Can you show us what you did because we've been around for 15, 20, 30 years, and we're not hot anymore.'"
Franchising: Lower Entry Costs
He ended up doing a lot of social media, business, and food and beverage consulting, and some of those people wanted to get involved with Baya Bar, becoming franchisees.
In some ways, Loesch has come full circle in his career. While at the beginning he was building the brand, perfecting the recipes and the process, he now finds himself supporting franchisees, which goes back to his Wall Street days of fiduciary responsibility toward clients. "Now, I have my book of franchisees that are
leaning on me to do what's best for them and to support them and to help them."
He has also kept the franchising costs to a minimum, allowing more people to be able to own their own businesses, something more important than ever in the post-pandemic
world in which people in all fields are reevaluating their careers.
"Out of all the other acai bowl/juice bar/ smoothie shop franchises out there, our startup costs are significantly less. I've been extremely diligent with keeping our startup costs down so that we can open up our doors to a much wider range of people, people who don't have as much liquid in the bank, veterans, people of color, who face higher barriers of entry to get into starting a business," Loesch says. "I've kept all of that in mind so that more people can come in here and get started in the world of owning their own business." P
thebayabar.com
parkmagazineny.com 121
"I NOTICED THESE KIDS WERE COMING IN, YOUNGER TEENS, EARLY TWENTIES, THEY ALL HAVE THEIR PHONES OUT TAKING PICTURES, POSTING ON SOCIAL MEDIA."
Baya Bar Brooklyn Kosher-Acai-Bowls
Ethyl's Bar & Restaurant
New York City, rich with history and culture, is always progressing and churning out both modern and retro ideas. On the Upper East Side and now Brooklyn, one restaurant, Ethyl's, serves as a time machine to one of NYC's most nostalgic and fun eras, the 1970's club scene.
Studio 54 & The Coventry
Ethyl's is the brainchild of native New Yorkers
Charlie Sub and Gerard Renny. It was founded in 2016 as a tribute to notorious clubs Studio 54 and The Coventry. What makes this throwback bar and restaurant so successful are the ties the founders have to iconic staples of NYC nightlife. Renny, a former doorman at Studio 54, is an industry veteran who knows the ins and outs of that 70's nightclub feel. Then there's Sub, who watched his father
BY TAYLOR DIETRICH
help launch iconic bands like Kiss at his rock club in Queens, The Coventry. With years on the club scene frontlines, Ethyl's was always destined for success. "Too many places that try this come across as contrived," says Renny. "Someone's idea of what the '70s was like without having that street credibility can make it feel forced!" To that point, all the little details at Ethyl's weave together to transport you from one era to another. Vintage photos line the walls, and retro patterns are woven into the décor. Looking at the menu, customers' eyes might be drawn to the "Coney Island Combo" a Schaller & Weber beef hotdog cooked in beer and served with crinkle-cut "Boardwalk" fries. Renny said he looked back at items that were popular at places he used to frequent as inspiration to put together this blast-from-thepast menu. "French Onion soup was on almost
every menu back in the day. Taking that idea and keeping in mind items that are popular today… now we have French Onion Mac & Cheese served in the same brown soup crocks from the 1970s." As for the alcohol, cocktails such as the "Bump & Grind" (bourbon, sweet vermouth, ginger beer, and bitters) and "Night Fever" (gin, Aperol, and tonic) are available for turning the night into a groovy get-together.
Go-Go Get-Down Dance Parties
Among everything Ethyl's has to offer, their biggest selling point is the caliber of parties they throw. Weekend DJ parties are hosted by an exciting lineup of their resident GoGo Girls. "The girls who dance for us are all professionally trained burlesque dancers and are among some of the most empowered women I've ever met," says Renny. DJs will spin
122 parkmagazineny.com
DINING
NYC'S & BROOKLYN'S 70S-INSPIRED HOT SPOTS
the sounds of disco, soul, and rock 'n' roll at the restaurant's Go-Go Get-Down Dance Parties on Thursdays, Fridays, and Saturdays. They also have World Music Nights planned, which would be a collaboration with Harlem music venue Shrine and sister café Silvana. Some local bands will play monthly residencies. "At its heart, we run Ethyl's as a neighborhood bar with a focus on music of the '60s, '70s, and '80s," Renny explains. "We believe that local bands performing would create an intimacy that would reinforce that neighborhood bar vibe we are trying to capture."
Ethyl's Upper East Side location
There is an extra air of excitement surrounding the Ethyl's Brooklyn location. Renny confesses, "On the Upper East Side, we're like a unicorn. No one's doing anything
remotely like it up there." Stepping into a building with moody lighting and a grungeinspired interior design is a stark contrast from the prim-and-proper Upper East Side. The goal for Williamsburg rendition was to recreate that '70s feel the same way they had recreated it on the Upper East Side, with authenticity and a strong vision. "We are staying true to the brand," says Renny. "And we hope that translates to our guests!" Even with that friendly neighborhood feel, the ambience of this haunt has been enough to attract some celebrities over the years. Saturday Night Live cast members and New York Yankees alike have been spotted hanging out at Ethyl's. Pro
Ethyl's Williamsburg Location
Ethyl's is now open in Williamsburg at 312 Grand Street between Havenmeyer and Roebling every Tuesday through Sunday. Delicious comfort foods, nostalgic ambience, and talented go-go dancers await. As Gerard Renny said, "Everything old is new again." And just like the trends of free love and psychedelic culture back in the '70s, Renny is aware of the subculture he is catering to. "It's probably not for everyone, but we don't need everyone!" The French Onion Mac & Cheese could probably argue with that.P
ethylsalcohol.com
parkmagazineny.com | 123
Football Hall of Famer Bill Cowher and his wife are even regulars at the Upper East Side location.
Williamsburg Interior
French Onion Mac & Cheese
PHOTO CREDIT: NOAH FECKS
Reinventing Snacking
NETFLIX'S LAURYN BODDEN
BY TAYLOR DIETRICH
Netflix's Snack Vs. Chef
Netflix's new hit cooking competition brought together chefs Lauryn Bodden and Sandy Dee Hall, the show's winner and runner-up, respectively. After going head-to-head, they are now teaming up to turn the winning snack recipe into a brand, so they can share the delicious treat with viewers and other fellow foodies.
Bodden, food editor for The Spruce Eats, and Hall, chef at Sesamo in Hell's Kitchen, not only shared a taste for delicious snacks, but also
AND SANDY DEE
HALL
discovered the similarities between their ethos around food. Because of this, they decided to put their heads together and go into business. Of course, it also helps that Bodden took home the prize from the Netflix show. The business idea was already award-winning.
S'NOODS
And this snack really is a double whammy on the taste buds as it combines two very beloved things: chips and pasta. S'NOODS are noodle chips, much like the ones that went viral on
TikTok after home cooks experimented with putting cooked pasta into their air fryers. By adding techniques and flavors from their culinary backgrounds, Chefs Bodden and Hall are elevating these snacks to a whole new level and making them accessible to everyone, regardless of their technical cooking skills. "We want to bring the flavor and taste that you expect to get at a restaurant to a snack, which isn't something you see often," said Hall. "We are starting with three flavors that really are unique, then we will push those boundaries even more."
The debut flavors are rigatoni basil pomodoro, spicy miso ramen, and cavatappi carbonara, covering a range of cultural influences and taste palates. S'NOODS allows consumers to enjoy their favorite pasta dishes casually at their desk in the middle of the workday, on the go, and from the comfort of their own homes. And for everyone out there who has ever wanted to sprinkle the seasoning packet on top of the dried ramen noodles, this is your chance to do so without getting judged by your friends.
Guilt-Free Snacking
It's not just delicious snacks that these two chefs are bringing you, however. They are both also dedicated to conscious cooking and are always researching the best new way to make their projects sustainable. So, no matter how you feel about your mid-day snack breaks, at least you can take a little bit of that guilt off your shoulders.
Chefs Of All Trades
Chef Bodden can be found hosting YouTube cooking shows with her own curated recipes for The Spruce Eats channel. Chef Hall can be found in bookstores with his book, DOPE, as well as working on his community urban streetwear clothing collection called Collectif Fantôme which will launch in early 2023. P
@lifeandthepursuitof @boddenbites
FOOD
"WE WANT TO BRING THE FLAVOR AND TASTE THAT YOU EXPECT TO GET AT A RESTAURANT TO A SNACK, WHICH ISN'T SOMETHING YOU SEE OFTEN"
124 | parkmagazineny.com
The VASPER
AMERICAN CLASSICS,
REIMAGINED
BY LAUREN BENS
Enter a relaxed dining oasis on the first floor of the Mondrian Hotel on Park Avenue South at The Vasper, a modern American brasserie. Surrounded by decorative greenery, the bar area is a mix of hotel guests, business meetups, and locals enjoying craft cocktails in a sleek setting at one of New York's most desirable addresses.
Offering reimagined takes on American classics, The Vasper is open for lunch and dinner and features seasonal culinary highlights from Chef Nick Koustefanou, including a range of fish, vegetarian, meat, and poultry dishes—with his innovative twist, of course.
Start your delicious journey with their Beef Tartare served with Toasted Sourdough and Deviled Egg Mousse, Buttermilk Fried Chicken with Chipotle Lime Yogurt, or a Gem Salad composed of Bitter Greens, Ricotta Salata, Sourdough Croutons, and Crème Fraiche Vinaigrette.
Main plates include Steelhead Trout, made with Green Apple, Chicories, Blood Orange, an eight-ounce Strip Steak Au Poivre served with fries, Braised Short Rib composed of Smoked Maitake Mushrooms, Gai Lan, Pearl Onion and Black Garlic Bordelais, and Lamb Saddle with Honeynut Squash, Braised Lamb Flank, Cipolini and Pickled Blackberry. Their Lobster Thermidor, which can serve 1-2 guests, is a 1.5-pound stuffed lobster with Grilled Corn,
Lime, Béchamel, and Espelette and is served with a side of Gochujang Sauce alongside Seasonal Vegetables. The lunchtime menu also features a Roasted Chicken and BaconCrusted Burger.
Pasta plates are also expertly prepared and include the Carrot Agnolotti composed of House-made Ricotta Filling, Confit Tomatoes, and a Sunchoke Risotto with Black Trumpet, Celery Root, and Pecorino.
Their extensive wine list includes varieties from around the country and the world, while creative cocktails are deliciously mixed to perfection. Try The Vasper Martini, with London Dry Gin, Spiced Olive Brine, Txakolina Vermouth, House Gerdinier, a Bitter Mojito made of Aged Rum, Vanilla, Mint Bitter Caramel, Fresh Citrus, and Crushed Ice, and the perfect version of a classic, The OldFashioned, made with Bourbon, Rye, Bitters Caramel, and Orange Oil.
Decadent desserts include a Vegan Apple Cobbler with Apple Compote, Oat Strudel, Apple Cider Caramel and Oat Strudel, which is served in a skillet, and the artistic Chocolate Mousse Cake, Kahlua, Cranberry, and Feuilletine.
Whether you find yourself in the area for work or play, The Vasper invites you to try their version of your favorite dishes. P
thevasper.com
parkmagazineny.com | 125
BY BENJAMIN CARRERO-REESE
Social House A New Private Club In
BY TAYLOR DIETRICH
Hospitality Guru Anthony Shnayderman
The social scenes of major cities like New York, Los Angeles, and Miami are famously talked about by both people on the inside and outside of them, and for good reason. The most luxe experiences are only made available to those who know someone who knows someone who knows someone. That's where exclusive members clubs come in. Hospitality and events groups make it possible for those interested to have a fool-proof pass into the exclusive events envied by many. One thing to note about these clubs, however, is that you must pick your membership wisely. Most only guarantee access to one venue or one event. But what if there was a way to buy a membership that covered a vast array of events, such as music festivals and Art Weeks as well as private/first-class flights, elite hotels, and the full nightlife experience that awaits? Hospitality and nightlife guru Anthony Shnayderman can provide just that to the members of his all-new exclusive club, Social House.
Membership Unlocks the Scene
"Currently, members clubs are an upcoming trend, and I'm not taking away from them. I just want to add a different aspect to the scene," says Anthony. Along with the wide variety of access one can unlock with Social House, there is also the added security of the transferrable membership. Unlike other exclusive clubs, there is no need to worry about the ongoing commitment, since Social House memberships are transferrable on the blockchain.
Shnayderman is just one person amongst the team of talented and experienced hospitality veterans who make this access to the world of exclusive luxury experiences possible. Another face of Social House is Richie Romer, whose years of experience with venues such as Nebula help to grow the number of connections the team has to these coveted lifestyles. "People want access, we have access; we want to share this and use it to create something special," Anthony said. In fact, what Social House is offering now is just the tip of the iceberg of what's to come. "I'm big on travel, and I think exclusive events to follow large luxury projects happening around the country are next, even around the globe."
2022 Launch Party
NYC
Social House held an exclusive launch party at a glamorous, art-strewn Chelsea penthouse to welcome their first group of members. The invite-only event for three hundred was heavy on long-legged models with Instagram followings of a million or more. The event was sponsored by Dom Perignon and featured cool musical performances and top tier DJs. "It was a huge success, and members are recommending that their friends join," said Shnayderman, who tells us, "We are now planning a series of events for 2023 to grow the brand and allow people more access." P thesocialhouse.io
126 parkmagazineny.com
PHOTOS
Social House launch party, Chelsea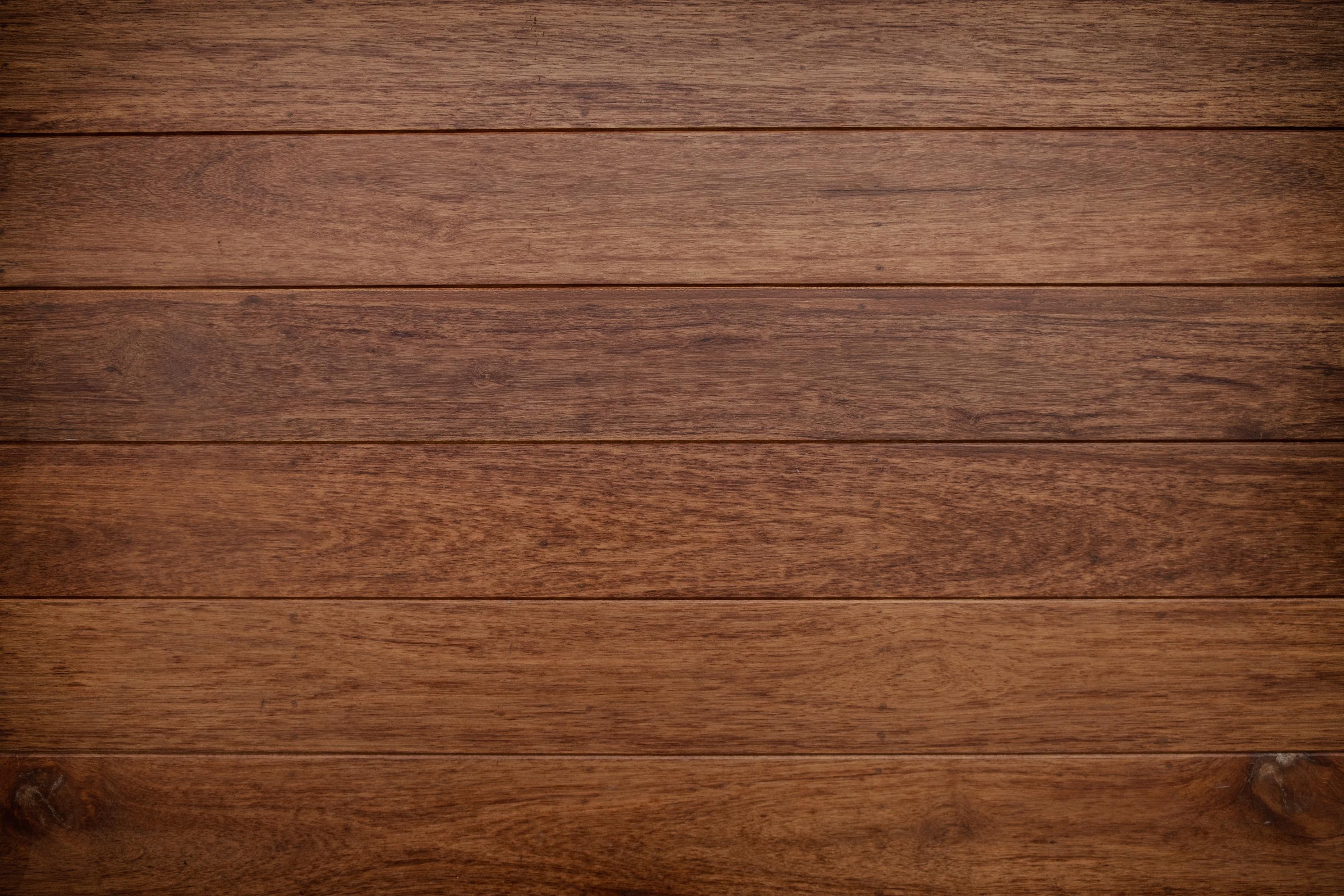 Get More Whitmore… with For a consultation and quote… CALL or CONTACT | 516.764.4141 | whitmoregroup.com Butch Yamali Founder, Chairman & CEO The Dover Group James C. Metzger Founder, Chairman & CEO The Whitmore Agency We promise to make insurance personal. Whitmore's experience, insights, and relationships with underwriters gets me the best coverage possible at a well negotiated price. They know what I need and make it happen." Butch Yamali TWA Blue C 97, M 84, Y 34, K 23 To learn more about the Dover Group go to thedovergroup.com
Atlas Ocean Voyages
Explore Your World Up Close Aboard an Intimate, YACHT-
STYLE CRUISE
BY LAUREN BENS
Atlas's small, sleek ships World Navigator and World Traveller bring you closer to in-depth immersions in captivating destinations and on remote expeditions. Navigating hidden gems among boutique and marquee ports alike, you experience your destinations on a more personal level. Enjoy it all while wrapped up in relaxed luxury that creates an ambiance made for connecting with likeminded travelers.
Sophisticated and stylish social spaces aboard yacht-style ships encourage conversation between newfound friends after a
day of enriching exploration. An elegant main restaurant with ever-changing menus inspired by global cuisines is always included, along with a specialty chophouse, a cozy café, and afternoon tea with light snacks. Sip on unlimited wines, premium craft cocktails, and brews at any of the onboard lounges as you enjoy a convivial atmosphere.
Relax and rejuvenate with an optional treatment from the first and only SeaSpa by L'OCCITANE. Take in a tranquil moment at the Serenity Lounge with ocean views or breathe in the heat of the sauna. Exquisitely appointed suites, balcony- and ocean-view staterooms— including accommodations designed for solo travelers—provide a spacious haven for time spent at sea. Complete with marble spa
128 parkmagazineny.com ESCAPES
bathrooms with a mosaic glass shower and luxurious L'OCCITANE bath amenities that are always included, each accommodation is a comfortable space for respite before your next adventure.
Let the captivating locales of the British Isles and Northern Europe, Iceland and Greenland, the Mediterranean, and Norwegian Fjords enchant you. Navigating hidden coves where you can play with yacht marina water toys directly from the ship and docking mere steps away from iconic city centers, Atlas Ocean Voyages brings you straight into the heart of your destinations. More overnights and extended evenings in ports of call give you time to dive in and discover something new in popular destinations. With a complimentary cultural immersion always included on every voyage and customizable half-day and full-day private tours in various ports, create closer connections to your world, local communities, and fellow travelers.
Explore the remote landscapes and come closer to the incredible wildlife on intimate, yacht-style expeditions. Led by an expert expedition team, voyages into the Arctic, Iceland, Greenland, and Antarctica take you to extraordinary polar regions where few go. Zodiac safaris and daily expedition landings invite you to unleash your inner explorer. Back on board, sit just 30 feet above the waterline at Water's Edge, made comfortable with heated seating, and watch for whales as they breach.
Experience the genuine warmth of a
welcoming Staff and Crew with highly personalized service. A nearly one-to-one guest-to-staff ratio ensures your every need is anticipated and fulfilled effortlessly and unobtrusively. Feel a sense of attentive service with a welcoming chilled craft cocktail or sparkling wine and an in-room mini fridge stocked daily with your preferences. Indulge in a midnight snack or breakfast in bed with room service from an "always available" menu in all accommodations. Suite Guests enjoy a little extra with a butler, full in-room dining, and complimentary wash-and-fold laundry services.
On an intimate, yacht-style cruise or expedition aboard Atlas Ocean Voyages, expect impeccable service in an elegant, yet relaxed ambiance. With amenities such as gratuities for exceptional service, emergency medical evacuation insurance, and more, even the smallest details are carefully considered and included so that you can savor every moment. P
atlasoceanvoyages.com
parkmagazineny.com 129
''BACK ON BOARD, SIT JUST 30 FEET ABOVE THE WATERLINE AT WATER'S EDGE, MADE COMFORTABLE WITH HEATED SEATING, AND WATCH FOR WHALES AS THEY BREACH.''
Mirror Lake Inn
An authentic Adirondack Experience Awaits Guests in Lake Placid
BY RYANN REYNOLDS
Cleanliness, friendliness and family-style guest service befitting a property that has been
AAA Four Diamond rated the past 38 straight years.
That is the reputation and ambiance that the Mirror Lake Inn Resort and Spa has established, actually dating back to the 1920s when the Wikoff family of Lake Placid welcomed travelers to its resort overlooking the shore of Mirror Lake.
As owner Ed Weibrecht has stated numerous times, "Yes, we have a beautiful, luxurious house that overlooks the lake and mountains, but that house doesn't become a home until we
make it such. Treating guests at the Mirror Lake Inn like family creates that difference."
Certainly, making patrons feel at home is integral to the property's success, but creating memorable experiences for visitors is of utmost importance. This begins with the resort itself.
The Inn's 127 units, each with a stellar view, is under continual evaluation. Comment cards are placed in every room, and rest assured, Ed Weibrecht reads each of them. In recent years, the hotel spent $4 million in modernization and upgrades to 92 rooms in its main house; there was a $1 million facelift of its world-class European spa; a number of iconic suites have undergone recent redesign; a $500,000 investment in health and safety protocols was undertaken to keep visitors safe during the COVID-19 pandemic; and now, there's been a
significant sustainability outlay with solar technology to positively impact the Inn's effect on this beautiful environment.
Here, the guest is number one, and the experiences and memories they take with them at departure cannot be overstated.
As the Mirror Lake Inn enters the 2023 winter season, its premier ski experience also speaks to family. Ed's middle son, Andrew Weibrecht, is an Olympic silver and bronze medalist, three-time Olympian and member of the US Ski and Snowboard Hall of Fame. Andrew makes himself available to ski exclusively with resort guests at nearby
130 parkmagazineny.com ESCAPES
Dine in a heated gondola cabin without leaving the grounds. There is no pub-style lunch or supper like this one at the Cottage Cafe.
COURTESY MIRROR LAKE INN RESORT AND SPA/JOSEPH RECTOR
The master bedroom of the Mirror Lake Inn's Presidential Suite, one of numerous such units recently reimagined
Whiteface Mountain where he learned his craft.
When you come to the Inn to ski, ironically, you might think of leaving your gear at home – just rent from Andrew's onsite ski shop. He and brother Ethan, a former college racer, will consult with you in advance and have your Head or Blizzard skis and boots all set up when you arrive.
An experience that thrill-seekers in Lake Placid can't overlook is the public bobsled ride. You've seen these sleds rocket down icy tracks in the Winter Olympics. Now get the firstperson version by hopping in a sled at the Olympic Sports Complex. You will cruise the final half-mile of this legendary course with a certified driver and brakeman. After your blistering run, the experience for your crew will be preserved with photos that you can take home.
Guests of the Mirror Lake Inn are perfectly positioned to take advantage of the myriad of activities on frozen Mirror Lake, and most of them are free of charge.
From your hotel room, just take the quick walk to the lake shore. From there, you can cross-country ski or grab a free pair of snow shoes from our front desk (while they last) and stride your way from one end of the lake to the other. Bring your skates or rent them in the village, then skate laps on a track that is swept by town employees. The shoulder of this 2.5-mile path is also great for walking. You can play hockey at one of The Cottage Café's rinks, take dog sled rides and blast your way down the toboggan chute onto Mirror Lake. There is no fee for any of this other than dog sledding and tobogganing.
Turning to the most relaxing of experiences, a visit to the Mirror Lake Inn Spa must be near
the top of the list. This highly acclaimed oasis of calm and rejuvenation features an Adirondack sauna, jacuzzi, indoor pool, steam room, sanctuaries and treatment rooms where trained aestheticians will bring you comfort and healing especially after a rigorous day in our Adirondack outdoors. Various body treatments, massages and facials also await. Dining in The View Restaurant at the Mirror Lake Inn is an upscale experience not to be missed. The View is Lake Placid's lone AAA Four Diamond eatery - together with the hotel, this is the only Four Diamond combination of lodging and dining in the Upstate New York region.
The View creates its menu from the terroir of the Northern Adirondack Mountains. Executive Chef and Food and Beverage Director Curtiss Hemm leads this effort which presents a sumptuous daily breakfast to start your day along with the award-winning dinner menu. There is an accompanying wine selection worthy of Wine Spectator's two-glass
Award of Excellence.
Complimenting The View's fine dining experience is The Cottage Café, the village's quintessential pub and hip apres ski stop. There is no lunch or dinner experience closer to Mirror Lake itself than The Cottage Café. Enjoy gourmet soups, sandwiches, salads, flatbreads, desserts and more inside these cozy confines as skaters and hockey players whiz by on The Cottage's ice rinks. If your timing is just right, you could remove your coat and dine in a heated Whiteface Mountain gondola cabin on The Cottage's deck.
When the day's activities and experiences have concluded, and it's time to retire to the Mirror Lake Inn "home" you have selected for your stay, rest assured that you will be welcomed back with smiles, homemade chocolate chip cookies and complimentary tea and coffee. Just as you would have it when you are home. P
mirrorlakeinn.com
parkmagazineny.com 131
INN
COURTESY MIRROR LAKE
RESORT AND SPA/NANCIE BATTAGLIA
COURTESY MIRROR LAKE INN RESORT AND SPA COURTESY MIRROR LAKE INN RESORT AND SPA/JOSEPH RECTOR
Andrew Weibrecht is draped in the Stars and Stripes moments after winning a 2014 Olympic silver medal in Sochi, Russia.
After a vigorous day in the Adirondack outdoors, the Mirror Lake Inn spa's jacuzzi is where aching muscles go to recover.
AAA Four Diamond rated the past 15 consecutive years, The View Restaurant is a must for diners seeking a culinary experience unlike anything in the region.
Meta Fly Club NFT Membership for Private Jet Charters
BY BENNETT MARCUS
Richie Romero & Hassan Chowdhury
More people than ever are flying on private jets, as pandemic-era commercial air travel has become nightmarish, with flight delays and cancelations, staff shortages, and unruly passengers, plus the health risks of being in crowds.
Just in time for the holidays, nightlife legend
Richie Romero and real-estate entrepreneur Hassan Chowdhury have started a new service, Meta Fly Club, which offers members the ultimate in exclusivity and access to the best deals for private flights across the globe. And Meta Fly Club is not just for billionaires; they bring VIP private jet service to the everyday consumer while offering the highest level of service.
Groundbreaking NFTs: Affordability & Portability
The service is the first in the industry to offer the NFT version of membership. There will be a limit of 7,500 memberships available at $2,000 each. Members then pay only for the flights they use. The beauty of the plan is, there is no risk. If you find you're not using the service as much as you'd expected, you can sell your unique NFT membership.
"The whole point of NFTs for membership is that you can transfer it to someone else if you don't want it anymore, or if you want to sell it for a higher price," says Meta Fly cofounder, Hassan Chowdhury. He cites the plethora of private members clubs in New York City with waitlists over 10,000 as an example. "I want to become a member, but it's going to be a long wait if I sign up now. I would love to have somebody else's membership for a premium
price if they were able to sell it to me. But, unfortunately, they can't, because these memberships are not transferable." If they sold their membership via NFTs, he could just go on the marketplace and see if anybody's willing to sell their membership, the NFT.
"The NFT membership makes it easier for anybody to transfer it, sell it, own it, and use it whenever they want. And the fact that it's not unlimited, it's limited to 7,500 members only, makes it more special."
Avoid the Queues
At airports these days, flights are often canceled with no notice due to staff shortages, from pilots to cabin crew, leaving passengers in the lurch. And even when flights do depart, there are interminable lines for TSA checks. "It' s not only about the luxury and lifestyle, but also saving necessary time for businesspeo-
132 | parkmagazineny.com
ESCAPES
Meta Fly NFT
ple," says Chowdhury, who is a longtime private flyer. "When I fly private, I get out of my car, I get in the plane, and my pilots run the engines. We are out of there within five minutes."
Partnership With M2Jets — Best Availability & Pricing
Meta Fly Club has partnered with M2Jets, a longtime industry leader popular with celebrities, politicians, and business moguls. "My friend Moshe Malamud, the CEO of M2Jets, was intrigued with the Meta Fly plan, and he's very happy that I showed a lot of interest in the private aviation sector," says Chowdhury, who is twenty-five. "I can proudly say that I'm the youngest person in the private aviation business. I realized that there is a lot more that we could add and make it even better and more accessible to people."
Meta Fly Club is focused on cutting out all
the brokers who typically take advantage of their clients and give direct access to the fleet of luxury aircraft that is already owned by M2Jets. They offer personal assistance with members' private jet needs at the best prices possible.
Empty-leg Flights — Cost Savings
One thing that distinguishes Meta Fly Club is offering members access to "empty leg" flights— those returning from a destination that would otherwise fly empty. An empty leg going from New York to Chicago could be booked for as little as $5,000 instead of $25,000. If you have several people traveling with you on such a flight, the cost per person can be lower than first class on a commercial jet.
Pets Welcome!
The challenges of flying with pets on commercial airlines are myriad. "If you have
a big dog, even if you have emotional support documents, some airlines, like American Airlines, are not going to let you bring your dog in first class," Chowdhury says. "When you fly private, we don't even ask how many dogs you're bringing."
Why Now?
The timing is right to introduce this service, and not solely because of the hassles of commercial air travel. "From the hospitality angle, the membership club in general is a big thing," says Meta Fly cofounder Richie Romero, a leading entrepreneur in New York nightclubs. "Especially in New York, places like Soho House, Casa Cipriani, and Zero Bond are popping up left and right."
And Covid has had an impact as well, in that people want to stay within their own circles more. "We felt in terms of the private plane aspect that no one was doing it, and it's as exclusive and membership-orientated as you could get. And we thought it was the ultimate utility," Romero says.
"Our members will get the best service and the best luxury fleet of aircrafts always available to them, and they will also have the best price point," adds Chowdhury. P
metaflyclub.com
instagram.com/metaflyclub
parkmagazineny.com 133
Private Jet Interior
Richie Romero and Hassan Chowdhury
At Home with Viva Magenta
PANTONE'S 2023 COLOR OF THE YEAR
BY ALEXANDER POWERS & HANNAH MINNICK
Pantone's 2023 Color of the Year, Viva Magenta, is nothing short of an eye-catcher. Rooted in the idea of optimistic empowerment, the vibrant red is meant to signify turning a new chapter and embracing the future with vigor. Let's face it - this is the color 2023 needs!
Not surprisingly, Viva Magenta also suits a variety of spaces and interior design preferences, from bold and modern to warm and nostalgic. For your own design inspiration, we've compiled a collection of beautiful homes on the market that showcase the color in their décor and furnishings.
12900 SW 63rd Ave
Pinecrest, FL
The dramatic piece of Viva Magenta wall art gives this space the pop of color it needs while staying contemporary and sleek.
15 E 82nd St
Upper East Side, NYC
Exuding opulence and nostalgia, 15 East 82nd Street's bold use of the color creates a sense of festive warmth.
1185 Park Avenue
Upper East Side, NYC
Carried throughout this Upper East Side prewar duplex's main living space, Viva Magenta doesn't shy away from adding a fun flare to this closet space.
Web ID: 875084 Web ID: 11254618 134 | parkmagazineny.com Web ID: 22024575
REAL ESTATE & SHELTER
386 Third Ave Midtown East, NYC
This modern Midtown living space incorporates a coffee table of this rich shade to complement the natural wood elements featured throughout.
38 West Pond Drive Bridgehampton, NY
Viva Magenta is a dynamic color that energizes even the most classically designed spaces. This home in Bridgehampton balances its neutral design with vibrant curtains and a matching light fixture.
209 E 56th Street Midtown East, NYC
The use of the color in this bedroom is a prime example of how it can be used as an accent without being too overpowering or intense.
1 Main Street Dumbo, NY
Whether it is used to furnish, decorate, or accent, Viva Magenta is a playful color that encourages selfexpression.
85 N Shore Drive Miami Beach, FL
Viva Magenta can tie any interior together when used as a centerpiece, like the attention-grabbing area rug in this Miami Beach residence.
Whether you're looking to make a bold statement, or imbue your decor and furnishings with a subtle pop of color, Viva Magenta is a versatile color that will make itself at home in just about any space. For more design inspiration, head over to the BHS Now blog at blog.bhsusa.com.
Web ID: 20067063
parkmagazineny.com 135
Web ID: 22126092
Web ID: 22073434
Web ID: 11286626
Web ID: 21703560
Bjørnulf Østvik INTRODUCES
The Ultimate Recycled Product:
FURNITURE MADE FROM GARBAGE
BY BENNETT MARCUS
Environmental issues are in the spotlight like never before with climate change escalating disastrous storms, droughts, wildfires and intense heat waves around the globe.
One ecological problem that has been causing alarm for decades is waste disposal – it was back in 1987 that a barge adrift for five months bearing 6 million pounds of New York garbage made headlines, turned away by six states and three foreign countries. Our landfills are full, and toxic. What do we do with our garbage?
Goal: to end landfills
Now, one company has a revolutionary solution: furniture made from garbage. Ecogensus has patented waste recycling machinery called the Rhino Recycler which processes waste into printed out "rods" which are then placed into molds and pressed into board shapes used to create furniture in a
wood-like substitute.
The process is also incredibly uncomplicated; an assortment of typical household waste - food waste, cardboard and other paper, mixed plastics, yard waste, textiles, wood chips - are dumped unsorted into the recycling machine.
The boards are more solid than wood, lower in moisture, and more stable. And it's beautiful. "People look at this and if you don't tell them what it is, they have no idea that it was made from waste, they assume it's some kind of granite-wood combination," says Bjornulf Ostvik, Ecogensus founder and CEO. "But if you're buying one of these pieces, you are also directly helping stop landfills and dumps in a way that's never been able to be done before."
Landfills, he notes, are the world's 3rd largest source of methane, a greenhouse gas that contributes to global warming.
At this time, the line consists of wood-based items like tables and dressers. The smallest item is a serving board. "It looks like some sort
136 parkmagazineny.com
PHOTOS COURTESY OF BJORNULF OSTVIK
Eco Table
REAL ESTATE & SHELTER
Bjornulf Ostvik
of wood-marble hybrid, but it's food safe and has a special finish," Ostvik says.
Hand-made furniture; artist collaborations in the works
For now, Ostvik is designing the furniture and making it by hand along with some staff and local artisan support. Current handcrafted tables are priced at $4 to $5,000, comparable to Restoration Hardware price points. The brand is seeking out artists and designers for collaborations. "I don't consider myself a real designer, I'm just showing what we can do [with the post-waste material.] But we hope to have some real design collaborations and then those will probably be at a bit higher price point."
Future lines will be produced at higher volume, and are expected to achieve lower price points.
He likens their situation to Tesla when it started. "We're starting with these premium, built by hand artistic pieces because this is
very new for us. And then as we get to volume and build up orders, it won't take us long to then get into a mass production line."
Available Online, NYC Showroom to Come
Currently sales are online only via their newly launched website TheHouseOfEcologie.com. The company is also actively seeking gallery space in New York for its first physical space.
Offshoot of Lumber Substitute for Affordable Housing
The furniture line came to fruition while Østvik was working on producing sustainable building materials to be used for affordable housing for the developing world, as well as in the developed world. While building a tiny house in his backyard, he realized some of these recycled materials had a beautiful, natural look, and figured that furniture pieces made from it would be easier to show to people.
Premium Products Out of Waste
"Initially, I was thinking I want people to think differently about waste. And I can show them that you can actually make beautiful premium products out of waste, and I'm not talking about just recovering specific components. I'm talking about actually taking all of waste, breaking it down, and then building it back up into new materials."
The response was very enthusiastic, so they launched this home furnishings line. "People loved the design, and they loved the story and knowing that it was sustainable and preventing material from going to the landfill."
Quality
The sustainable lumber substitute for use in construction will eventually be available widely at retailers as production is ramped up. Østvik's goal is not just to make recycled materials into new products, but to make them better than the thing they're substituting. "So people actually want that more than the virgin material that it's replacing. That's how you really open up demand for these types of products."
Launched Ecogensus In 2015
After years as an innovator at aerospace company Lockheed Martin, Østvik launched Ecogensus in 2015, focusing on alternative energy, sustainable materials manufacturing, resource recovery, and advanced recycling methods. He earned a Master's of Public Administration from Cornell, and a JD from George Washington University Law School. Based in Connecticut, Østvik is a longtime supporter of the World Wildlife Foundation and The Nature Conservancy. P Thehouseofecologie.com
parkmagazineny.com 137
2023 NYC Real Estate Market Predictions
BY LISA LIPPMAN
n today's sometimes-volatile-but-always-interesting New York City real estate market, there's a lot of talk about price decreases, interest rate increases, and everything in between. The strength of New York city is enduring, and our collective resiliency is never one to doubt.
Throughout my 25-plus year career, I've spoken with many people with varying opinions. Some thought New York City was "over" after 9/11, and others predicted its demise after the financial crisis. Big cities were once again considered "done" after the global pandemic, but the grit of the New York City story has only gotten stronger. The current ups and downs and twists and turns in the market are nothing but a fly in the ointment compared to what this city has seen before.
From February 2021 to April 2022, Manhattan's real estate market experienced a huge uptick. Post lockdown, there was a strong period of pent-up demand matched by a creation of wealth and desire for bigger personal spaces. Once the interest rates hiked and we heard of the looming recession, the robust market we had become used to slowed down. Coinciding with Thanksgiving, there was, however, an uptick once again in activity as buyers and sellers became more used to the new reality of interest rates in a transitioning market.
While there's still a national fear of a looming recession, generally speaking, the market seems to be turning around. My prediction for 2023 is that Spring will be better with more buyers and better prices. People will be even more accustomed to higher interest rates and they'll get back on track and ready to buy. Described in one word, Manhattan's 2023 real estate market will be sensitive.
New York changes before any other market, we're always ahead of the curve. Activity and prices are down before anybody else and the same can be said about the rebound. Recession has already arrived in the city; people have been acting as if it's been ongoing, while the rest of the country feels it's just beginning.
Lisa
years.
For more, visit: bhsusa.com/real-estate-agent/ lisa-lippman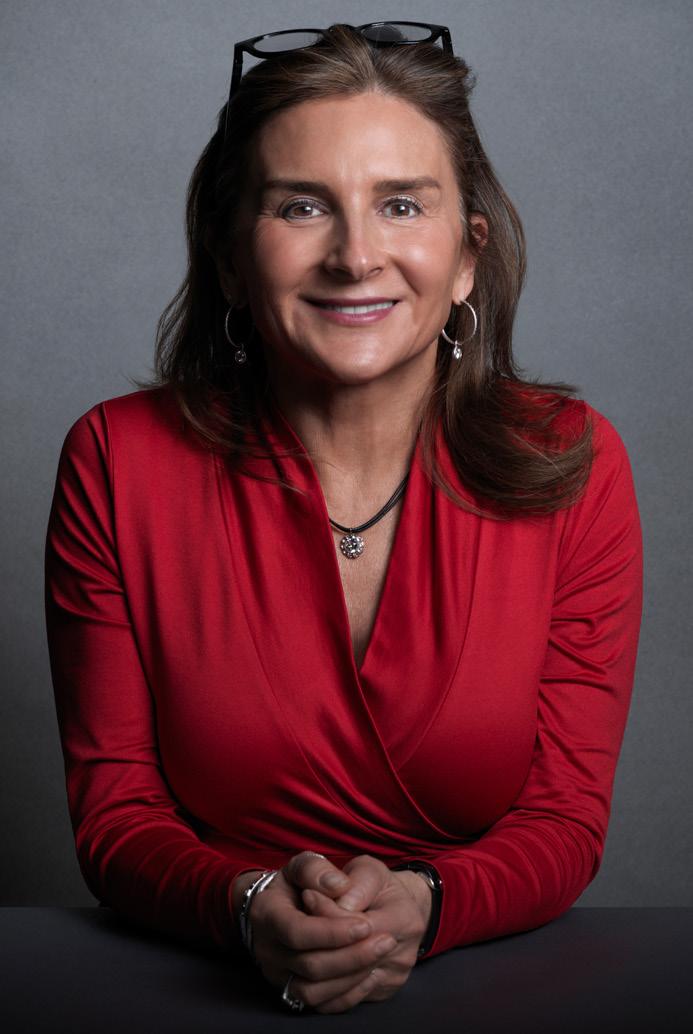 Our inventory has been incredibly low, and we are seeing two kinds of sellers: those who are reading the tea leaves and researching the right price, and those who are focused on the positive aspects of the market. Sellers are more motivated than opportunistic as of late and the properties that are selling right now are the ones that are deemed a good value for buyers, at all price points.
Sellers will find success in 2023 if their property is priced right and buyers who feel like they have all the leverage right now will continue to see competition on those properly priced properties. I don't predict interest rates are going to go up much further, I think they'll stay where they are and buyers will get used to it, especially with the possibility of refinancing.
New York City remains one of the greatest cities in the world. We have iconic destinations, like Central Park, Museum Mile, worldclass shopping, dining, and culture that only add to the allure and desire to live here. P
ABOUT LISA:
K. Lippman is the #1 agent at Brown Harris Stevens, an honor that she has held for the past six consecutive
138 parkmagazineny.com
I
REAL ESTATE & SHELTER
1234 Hamilton St Unit 304, Philadelphia PA
3 Bedroom 3 Bathroom 5,500+ SQ FT $3,300,000
Stunning, sun-drenched 5500+ sf. luxury top floor loft overlooking The Rail Park. Breathtaking, sweeping, panoramic 60 ft. x 9.5 ft. east, south, and southwest views of the city skyline, park, and streetscape; hundreds of feet of industrial skylights, where the sunshine and moonlight pours into this home. Originally two units, this labor of love was painstakingly renovated and converted into a captivating, 3 bed, 3 bath one-of-a-kind residence. All custom steel, including grand staircase and custom bedroom wardrobes, were created by local artist Bill Curran Designs. There are three deeded parking spaces mere steps from a private recently restored 8000 lb. capacity vintage elevator, which opens directly to the loft. Close to the subway and convenient to many attractions of the city! This special Loft residence is unlike anything you've ever seen. It is truly in a category of one.
650 Brooke
Road, Wayne
PA 5 Bedroom 6.2 Bathroom 9,425 SQ FT $3,200,000
Exquisite Wayne Estate perfectly pairs elegance and comfort. Sitting on a beautiful, lush 0.98 acre lot with private access to the Radnor Trail, this is a dream residence. Built in 2013, this masterpiece has it all including a Full house generator, multi-camera security system, sprinkler system, automatic water shutoff, Geothermal, 3-Car garage with Tesla charger. Throughout the home you will find high ceilings, gorgeous crown moldings and wainscoting, random width hardwood floors with inlay, and top of the line finishes. Located in the Award Winning Radnor School District. Close to schools, parks, public transportation and downtown Wayne.
Damon Michels KW Partner and Realtor® Office | 610-668-3400 Damon@DamonMichels.com www.DamonMichels.com Each Off ce Is Independent y Owned and Operated Dream Homes From Philadelphia Center City To The Suburbs 1919 Chestnut Street, Rittenhouse Sq The William Penn House Co-Op Studios to 5 Bedroom Units $159,000 to $1,724,900 1420 Flat Rock Rd, Penn Valley 5 Bed 4 Bath 4,325 SQ FT $1,295,000 904 Centennial Rd, Penn Valley 5 Bed 4 Bath 4,833 SQ FT $1,099,000 190 Presidential Blvd PH18, Bala Cynwyd 3 Bed 3.1 Bath 2,711 SQ FT $787,500 1901 JFK Blvd, Rittenhouse Sq The Kennedy House Co-Op Studios to 2 Bedroom Units $129,000 to $339,000 118 21st Street, Rittenhouse Square 2101 Cooperative 1 and 2 Bedroom Units $96,400 to $139,525
How to Maximize Your Charitable Giving While Minimizing Your Tax Liability
BY PHILIP W. MALAKOFF
For many of us as the year comes to a close our attention turns to family, friends, the holidays and philanthropy. Giving to charity can make you feel good, help others less fortunate than you, help strengthen your personal values and make your community a better place. It is also tax deductible in most cases, and is utilized as a tax advantaged strategy by many of our clients at First Long Island Investors, LLC. Here are some strategies which can help you maximize your charitable giving while lowering your tax liability.
When making contributions think beyond writing a check. Examine your equity holdings for highly appreciated securities and consider donating these assets directly, rather than selling them and then donating the proceeds. Using this approach will allow you to avoid any capital gains that would result from selling the holdings. These taxes could be in the neighborhood of 38% for New York City residents, assuming a 20% rate for federal long-term capital gains taxes, plus a 3.8% Medicare surtax, as well as NY State and NY City taxes for those in the highest tax brackets. You may choose to use these tax savings to increase the amount of your contribution.
Towards the end of the year you may consider rebalancing your investment portfolio in order to ensure that it is still in line with your
needs and goals. Often this process includes selling investments that have outperformed, which can generate meaningful capital gains. As described previously this would be a good opportunity to donate appreciated securities to your favorite charities. You will avoid paying capital gains taxes, which will preserve
more cash to utilize in the rebalancing process. You may also want to consider a donoradvised fund (DAF) for your charitable giving. A DAF is a simple, flexible and tax-advantaged way to give to your favorite charities. When you contribute cash or securities to a DAF, you are generally eligible to take a tax deduction for the fair market value of the contribution and you don't owe taxes on the donated securities when they are sold. You may choose to make a more significant donation in a year when your taxable income is high in order to get the highest tax benefit. These funds can then be invested within the DAF for tax-free growth which can be directed to any qualified charity at a time of your choosing.
Additionally, those over age 70 ½ with IRAs are able to meet their required minimum distribution (RMD) by donating up to $100,000 from their IRA directly to qualified charities. These donations count towards your RMD, but are not taxable income to you.
Charitable giving can be complicated, yet it provides numerous tax benefits. In order to maximize all of the tax benefits associated with charitable giving, creative thought and planning is required. P
Philip W. Malakoff is Executive Managing
Director
at First Long Island Investors, LLC, a Long Island based wealth management firm providing sound financial guidance for nearly 40 years. The views expressed herein are those of the author only and cannot be relied upon as tax advice.
142 | parkmagazineny.com
FINANCE
Where peace of mind lives.
Where your financial well-being is priority one, backed by integrity, ethics and a passion for helping clients for nearly 40 years.
Where sound financial strategies create a solid basis upon which to grow wealth, for today and generations to come.
Where we take a side-by-side approach, building our own assets alongside yours.
Where relationships grow with your assets, because you're so much more than just your portfolio.
First Long Island Investors. Where you belong.
516-935-1200 w fliinvestors.com
Beit Rabban Day School
Cultivating Open-Minded and Socially Conscious Jewish Children
BY LAUREN BENS
ith a corporate law and nonprofit background, Stephanie Ives found her calling at Upper West Side Jewish school Beit Rabban, which offers preschool through 8th-grade education. As Head of School, Stephanie invests heavily in relationships between students, teachers, parents, and families, generally to foster a feeling of a small-town community in a bustling city.
Beit Rabban Day School is intentionally a home to diverse Jewish families—the spectrum of Jewish affiliations, practices, and beliefs, including both intra and inter-faith families. What connects them is a commitment to meaningful Jewish life. Home to deep, joyful learning, Beit Rabban employs a progressive educational approach across secular and religious studies, focusing on interdisciplinary studies that follow students' interests.
According to Stephanie, the school uniquely blends Jewish, progressive, and rigorous education. "Our education rests on four core pillars: active learning, empowered Judaism, boundless campus, and kind community. Our goal is to cultivate kids who are curious and motivated learners, who are equipped with the
Wskills and fluency to follow their dreams, who engage others with kindness, and who internalize a sense of obligation, a Jewish obligation, to care for themselves, their families, their communities, and their world." This teaching method has helped students grapple with the big realities of today, including racism, antisemitism, and environmental changes—always in the context of optimism and the ability to change the world for the better.
The school has grown its offerings, branching out first into preschool and then opening a middle school in the fall of 2019. And now, they are planning a move to a new building in the same neighborhood. The space will have bright, sunny classrooms with loft areas, a chapel for prayer, a science and exploration room, and an art workshop. It will also have a library, or something much more, where students will come to study. "It will be called the Beit Midrash, which means 'house of study' in Hebrew. We intend to reimagine what a library looks like for kids, and we have a few ideas on the table! While we may organize books by genre, we are also considering dividing them by big questions. As part of their weekly service-learning period, our middle schoolers may be the ones to organize the library as they see fit. All of this will not be limited to a designated room; rather, it will wrap around
the building to convey our value that learning belongs everywhere. These are just a few ideas, but the overarching intention is to create an inspired 'house of study' that is as magnetic for our modern Manhattan children as the traditional 'Beit Midrash' has been for Jewish scholars around the world for millennia."
This is what Beit Rabban does. It combines the magic of things that are often at odds—the old and the new, optimism and obligation to repair, diversity and Jewish affiliation, the big city and the small town. Because, as Stephanie explains, "we think this is our best bet for the Jewish future." P
beitrabban.org
FAMILY 144 | parkmagazineny.com
A small school that's BIG on inclusion
NYC's only K-12+ independent inclusion school
Relocating to our new home in the Financial District in September 2023!
In-Person
February 3, 11:30 AM-12:30 PM, Upper School (Grades 6-12), 270 West 89th Street, NYC
February 13, 8:30-9:30 AM, Lower School (Grades K-5), 314 West 91st Street, NYC
Virtual Open Houses on Zoom
December 5, 12-1 PM, Lower School
December 9, 12-1 PM, Upper  School
January 13, 12-1 PM, Lower School
January 18, 12-1 PM, Upper School
February 10, 12-1 PM, Upper School
February 15, 12-1 PM, Lower School
At IDEAL, we believe that differentiated learning is the key to academic excellence. We offer a supportive environment where all children are valued and celebrated.
Join us for an open house or a personal tour to learn about our unique inclusion mission. Call 212-769-1699 x10105 or email admissions@theidealschool.org for more information and Zoom links.
www.theidealschool.org
Open
Houses
Holiday Festivities
Princess Yasmin
Aga Khan, Libbie Mugrabi, Guy Stanley Philoche, Carnegie Hall, NY Film Festival & Henry Street Settlement
Princess Yasmin
Aga Khan Receives the Legion of Honor
French Ambassador
C ouri
BY R.COURI HAY
Philippe Etienne hosted a champagne reception in the Consulate General of France to present the insignia of "Knight in the National Order of the Legion of Honor" to philanthropist Princess Yasmin Aga Khan. The Award, which was founded by Napoleon Bonaparte in 1802, is France's highest distinction and is an expression of deep gratitude on behalf of the people of France to the princess for her tireless work in the fight against Alzheimer's in the French and international community. Her ongoing advocacy work has raised over $80 million for research, public awareness, and caregiver support. Previous recipients include Thomas Edison, Victor Hugo, and Dwight D. Eisenhower. In the chic mix were Hilary Geary and Wilbur Ross, Blaise Labriola, Kari Tiedemann, Patrick McMullan, Afsaneh Akhtari, skincare mogul Peter Thomas Roth, Jean Shafiroff, Time Fox, and Janna Bullock, who all applauded as the prestigious medal was pinned to the princess's
Chanel jacket. It's the only way, really. The reception was followed by an intimate dinner at the princess's apartment. On another night, the princess, daughter of Hollywood legend Rita Hayworth, who suffered from the disease, and Prince Aly Khan, chaired the Alzheimer's Association's Imagine Benefit alongside Deanna Rockefeller, Kara Ross, and Brooke and Oliver Kennan at Jazz at Lincoln Center. Notable guests included designer Naeem Khan, Chef Madison Cowan, siblings Brandon, Jesse, and Lila Martz, and Rolex's Luca Bernasconi. The performances included jazz pianist Aaron Diehl, singer Lisa Fischer, the Harlem Gospel Choir, and drag performer Scarlet Envy. Who else would tell you these things? alz.org
in London, which had been cut from the museum's roster because of a lack of funding. This fall's free-toattend runway show in the museum's grand Raphael Room featured South African fashion designer Thebe Magugu whose clothes can be bought at Bergdorf Goodman in NYC.
The show featured the designer's luxury ready-towear collections, which drew inspiration from his South African heritage by interweaving African motifs and craft to create vibrant and celebratory looks that explore history, culture, and politics of the continent. Thebe visited Dunuza, a well-known site for secondhand clothes discarded by Europe and America, in order to gather materials that he then used within the collection. Describing the collection as 'trickle-up fashion,' Thebe seeks to invert the theory of 'trickledown' luxury, which argues that fashion is a hierarchical and class-based industry.
Victoria & Albert Museum: London
Madcap heiress and designer Libbie
Mugrabi splashed out a million dollars to underwrite and save the Victoria & Albert Museum's (V&A) Fashion in Motion program
Magugu said, "For this collection I thought about national identity politics, and how Western influence has penetrated indigenous dress. I found the Dunuza acts as a nexus between local and global, throwing everything into a melting pot that produces post-modern interpretation of what African fashion is."
Following the show, Libbie hosted a dinner at the new private 22 Club. Guests included Sarah Bailey, Harriet Quick, Susan
SOCIAL SAFARI 146 parkmagazineny.com
Yasmin Aga Khan
Photo: Patrick McMullan
Eugenia and Janna Bullock
Photo: Getty
Libbie Mugrabi, Thebe Magugu, Jane Scher
Photo: Getty
Bender, Lainey Sheridan Young, Tatler's Chandler Tregaskes, and Libbie's Design director Marko Matysik. vam.ac.uk
Carnegie Hall's Opening Night Gala
The Philadelphia Orchestra
Pianist Daniil Trifonov and The Philadelphia Orchestra under Music Director Yannick NézetSéguin brought the house to its feet with an outstanding program that included Liszt's Piano Concerto No. 1, Ravel's La valse, and Dvořák's Symphony No. 8. The Gala's Chairmen were Mercedes Bass and Hope and Robert Smith. Guests included Governor Kathy Hochul, Stanley and Sydney Shuman, and Clive Gillinson. The performance was broadcast live around the world in the twelfth annual Carnegie Hall Live broadcast and digital series. The sold-out dinner dance for 500 guests raised a recordhigh $5.5 million in support of Carnegie Hall's artistic and education programming. PwC was the lead sponsor for the 19th consecutive season. carnegiehall.org
The Art Show Henry Street Settlement
The Art Dealers Association of America hosted the 34th annual The Art Show Benefit Preview in support of the Henry Street Settlement. The event was hosted by Maureen Bray, David Garza, Anthony Miller, and Susan Sheehan. The social service organization's glamorous gathering raised over $1 million. The ADAA directly supports 50,000 New Yorkers in need with their education, employment, shelter,
health, wellness, and arts programs. Nearly 2,000 people attended the benefit, including Agnes Gund, Guggenheim director Richard Armstrong, MoMA curator Christophe Cherix, artist Anh Duong, fashion designer Victor Glemaud, and film director Ari Aster. theartshow.org
Guy Stanley Philoche New York, I Still Love You Cavalier Gallery presented Harlem-based artist Guy Stanley Philoche's series "New York, I Still Love You" this
critical acclaim during Miami Art week for its celebration of NYC's grit and charm. The series showcased iconic NYC images ranging from the Statue of Liberty to subway stops as well as portraits of Andy Warhol and Jean MichelBasquiat. The paintings were framed in the style of a Polaroid picture; the camera Philoche used when exploring the streets, looking for The series also celebrated Philoche's dedication to philanthropy in his community. During the pandemic, Philoche purchased work from fellow artists to support them and their craft.
The Philoche Collection now boasts over 150 works by up-and-coming
artists across the globe.
Dr. Lee Morgan Stanley wealth manager Sergio Nicolosi, divorce attorney
Chernitskaya, creator of philochestudios.com
60th Annual New York Film Festival
Film at Lincoln Center hosted the 60th annual New York Film Festival
James Gray's Armageddon Time was the anniversary screening event and was among the 32 films that comprised the Main Slate selection. Other notable films were Claire Denis's Stars at Noon; Park Chanwook's Decision to Leave; Ruben Östlund's Triangle of Sadness; and Charlotte Wells's Aftersun. Notable guests present were White Noise stars Adam Driver, Greta Gerwig, and Jodie Turner-Smith, whose film kicked off the opening night. filmlinc.org
parkmagazineny.com 147 Join me on the following pages for a look back at the season's best parties.
Yannick Nezet-Segun and Daniil Trifonov
Photo: Chris Lee
The Art Show
Photo: Deonté Lee/BFA
Adam Driver
Photo: Patrick McMullan
AMERICAN BALLET THEATRE'S FALL GALA
The Story
Nicky Hilton Rothschild, artist Anh Duong, Coco Rocha, Amy Astley, and ABT's new director Susan Jaffe led the perfumed pack to the opening of The American Ballet Theater's Fall Season at Lincoln Center's David Koch Theater. The night featured the World Premiere of choreographer Christopher Rudd's Lifted. The ballet was set to music by Carlos Simon, and Conductor Roderick Cox led the orchestra in his ABT debut. The dancers donned costumes by creative director Carly Cushnie. The event honored ABT Trustee Patricia Morton with the Melville Straus Leadership Achievement Award. The night's festivities included a lively pre-performance cocktail and a black-tie dinner. ABT principal dancers Misty Copeland, James Whiteside, Isabella Boylston, and Calvin Royal III Sinfonietta. abt.org
Event
The
SOCIAL SAFARI
Nicky Hilton Rothschild
Léa Fleytoux and João Menegussi
Coco Rocha and Daughter
Hannah Marshall
Anh Duong
Christine Shevchenko and Devon Teuscher
AFSANEH AKHTARI HOSTS BALLET FETE
The Story
Chic philanthropist and investor Afsaneh Akhtari cohosted a lunch with Larrisa Saveliev, the founder of Youth America Grand Prix, in honor of Dutch National Ballet principal dancers, Olga Smirnova, Jacob Feyferlik, and Constantine Allen, ahead of their performances at City Center. Smirnova resigned from the Bolshoi Ballet earlier this year in protest of the invasion of Ukraine. Guests, including Liliana Cavendish, Susan Gutfreund, Judith Hoffman, Caroline Hyman, Linda Morse, Janna Bullock, Lucia Hwong Gordon, Kristina Kingston, Sergio Nicolosi, Jean Shafiroff, Jazmin Roper, Marcelo Zimmler, divorce attorneys Harriet Newman Cohen and Martha Cohen Stine, ABT's Gabe Stone Shayer, Dutch Ballet's Ted Brandsen, and YAGP's board chair Richard Osterweil mingled in Akhtari's glamorous, farflung apartment overlooking the East River. YAGP is the world's largest global network of dance competitions, supporting world-class dancers, ages 9 to 19, from all backgrounds with scholarships and educational opportunities. YAGP's Sergey Gordeev said, "We're gathered today to celebrate the power of art to save lives." yagp.org
parkmagazineny.com 149
PHOTOS BY
Afsaneh Akhtari and Jazmin Roper
PATRICK MCMULLAN
Constantine Allen
Sofia Kapkova and Olga Smirnova
Sergio Nicolosi, and Patricia Silverstein
Sergey Gordeev and Susan Gutfreund
Rita Dronsky and Elena Sapira
Lucia Hwong Gordon
Terry Zucker, Larissa Saveliev, and Claudia Hilda
The Event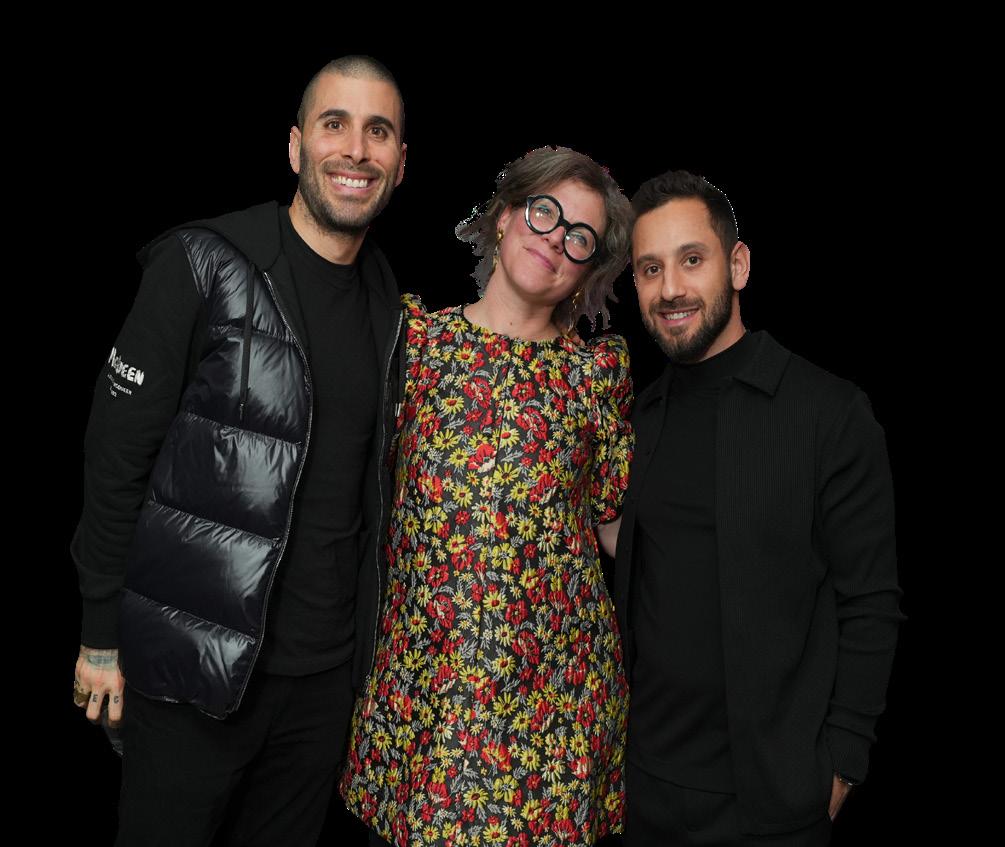 ANDY WARHOL DINNER
The Story
Patrick Moore, the director of the Andy Warhol Museum in Pittsburgh, and Interview Editor-in-chief Mel Ottenberg cohosted the Museum's annual fall dinner and art auction. This year the party was held at The Rainbow Room in Rockefeller Center, which was frequented by Warhol and his Superstars in the '60s and '70s. Among the guests were HRH Crown Prince Pavlos of Greece, HRH Sultan bin Fahd Al Saud, HRH Princess Hussa Bandar Al-Saud, HRH Prince Fahad Bandar Al-Saud, Swizz Beatz, Interview magazine's original editor Bob Colacello, John and Susan Hess, artist Vincent Peters, Janna Bullock, Dara Allen, and Andrew Goldstein. The live art auction featured works by photographer Christopher Makos, SuSu, Paola Pivi, and Devan Shimoyama. The director announced an exhibition from their collection FAME will travel to Saudi Arabia in 2023. This show will introduce Saudi audiences to Warhol's work and legacy for the first time. The night raised $350,000. Warhol.com
Patrick Moore and HRH Prince Fahad Bandar Al-Saud
PHOTOS BY PATRICK MCMULLAN
Janna Bullock and Vince Peters
Typoe Gran, Starr Hackwelder, and Jacob Reyf
Bob Colacello
Isabelle Brourman and SuSu
The Event
THE ANGEL BALL
The Story
Our omnipresent Mayor and King of all Nightlife Eric Adams made an inspiring speech at Gabrielle's Angel Ball, which benefits Cancer Research. The event honored popular manabout-town and financiers John Paulson and Michael Vranos for their humanitarian contributions. The night was hosted by founder Denise Rich and her daughters Daniella and Ilona Rich. Best-selling author Jill Martin emceed the event, which finally got rocking with a show-stopping performance by the legendary Chaka Khan. Other entertainers included Shoshana Bean, Fat Joe, and DJ Cassidy. A long auction section included dinner at Rao's with Chazz Palminteri. Also on the block was an impressive artwork by Mr. Brainwash, who currently has a one-man show at Carlton Fine Arts on Madison Avenue, where the artist graffitied four stories of the gallery, inside and out. Notable guests included Peter Thomas Roth, Tommy and Dee Hilfiger, philanthropist Afsaneh Akhtari, Marc Leder, Lucia Hwong Gordon, Eugenia and Janna Bullock, Candace Bushnell, Ramona Singer, and Michelle and Frank Rella. The night raised $2.8 million.
BY GETTY
PHOTOS
Bushnell Kilstock
Chaka Khan
Jean Shafiroff
Joy Corrigan
Tommy Hilfiger and Dee Ocleppo Hilfiger
DJ Cassidy
Erik Brooks and Jill Martin
WARHOL SUPERSTAR EDIE SEDGWICK AUCTION
The Story
The iconic Chelsea Hotel, home to many legends, including Mark Twain, Janis Joplin, Arthur Miller, Bob Dylan, and the couturier Charles James, threw open their doors to host an RR Auction of the late Warhol superstar Edie Sedgwick's art, created in 1965. The actress, model, and artist, who also stayed at the Chelsea, rose to fame as one of Warhol's favorite muses at The Factory. She tragically died of a drug overdose at the age of 28. Guests included Sedgwick's husband Michael Post, her brother John Sedgwick, Spyros Niarchos, Jane Rosenthal, Darren Aronofsky, Liliana Cavendish, Danny Fields, Jay McInerney, Griffin Dunne, Eugenia Bullock, Zac Posen, Nicole Salmasi, Michael Avedon, Mischa Barton, Taylor and Lizzie Plimpton, and the Warhol Foundation's Vincent Fremont. rrauction.com
The Event
SOCIAL SAFARI PHOTOS BY BFA
Self Portrait by Edie Sedgwick
Sandra Hamburg and Will Cotton
Zac Posen and Jane Rosenthal
Cory Wilson, Nicole Miller and Palmer
Jade Croo
Lady Liliana Cavendish
Lydia Moynihan and Julia Conley
Logan Horne and Mischa Barton
HOLIDAY HOUSE DESIGNER SHOWHOUSE
The Story
Queer Eye for the Straight Guy's Thom Filicia, designer Amy Lau, philanthropist Jean Shafiroff, and founder Iris Dankner cochaired the opening of Holiday House at the Kent, a 30-story luxury residential tower the Upper East Side. The night, which benefited the Breast Cancer Research Foundation, featured 19 interior designers, including Cynthia Rowley, Katie Brandt, Elsa Soyars, k.a.murphy, Susan Glick, Rio Hamilton, Neil Kerman, Aamir Khandwala, Sarah Lederman, Eneia White, Jen Talbot, Roche Bobois, and Alison Rose. Guests, checking out the two luxurious side-by-side penthouses, included mother-daughter divorce attorneys Harriet Newman Cohen and Martha Cohen Stine, Alan Oppenheimer, Mina Lisanin, Tim Stark, Patti Carpenter, Gary Mindlin, and Amy Rosenblum. Andrea Correale's Elegant Affairs provided the yummy catering. The evening was presented by Extell and CL Investment Group. Event sponsors included Stark Carpet, Frette, Nash Stone, M. Daddio Builders, Exequor Wellness, Fabricut, Phillip Jeffries, New York's Little Elves, Roche Bobois, Kirsch, Benjamin Moore, Ann Gish, Parete, Top Hat Home Services, Tito's Vodka, Royal Botania, Modernist Cuisine, FJ Hakimian, Lily Pond Services, Studio Greytak, Neil Kerman Gallery, AJ Madison, and John Lyle.
parkmagazineny.com | 153
The Event
PHOTOS BY JOHN SANDERSON
Rachel McCoy and Katie Brooks
Cindy Dzurita
Amy Lau Allison Eden
Riki Wagh
HOPE FOR DEPRESSION RESEARCH FOUNDATION
The Story
Olympic gold medal gymnast Aly Raisman and philanthropists Jamee and Peter Gregory were honored at Audrey Gruss's annual Hope for Depression Research Foundation (HDRF) luncheon at The Plaza Hotel. Co-chairs included Sharon Bush, Nancy Silverman, Susan Gutfreund, Liz Peek, Kim Heirston, Eleanora Kennedy, Kitty and Bill McKnight, Scott Snyder, and Felicia Taylor. The compelling luncheon topic was "Teenagers and Depression: Addressing the Youth Mental Health Crisis." Chuck Scarborough was the day's MC and introduced the speakers, which included Dr. Angela Diaz, Dr. Helen Mayberg, Dr. Conor Liston, HDRF's Executive Director Louisa Benton, Jamee Gregory, and Peter Gregory, who gave an inspiring speech about the struggles his family has had with depression. The keynote speech was given by Raisman, who talked about her own depression and how she works to keep it in check. (Please read her story in the pages of this magazine). Among those leading the applause were, Martin Gruss, Muffie Potter Aston, Hilary Geary Ross, Christine Mack, Veronica Webb, John Meeks, John Paulson, James Aman, Krista Bard, Dr. Steven Roose, Lis Waterman, Lynne Wheat, Gillian Miniter, Marc Rosen, and Margo Nederlander. hopefordepression.org
Lucas, Mia Abramson, Aivy Shulman, and
SOCIAL SAFARI PHOTOS BY SEAN ZANNI AND MICHAEL OSTUNI
Debbie Farrington and Grace Meigher
Elizabeth Sulcer and Alina Baiklova
Louisa Benton, Aly Raisman and Audrey Gruss
Jamee and Peter Gregory
Hayden
Gui Sequeira
Susan Gutfreund and Judy Glickman
Sharon Bush and Bob Murray
Veronica Webb
THE METROPOLITAN OPERA
A dramatic rendition of Cherubini's masterpiece Medea opened the 138th season of The Metropolitan Opera and the NYC social season. This tour de force, made famous by the legendary soprano Maria Callas, was given a stirring performance by Sondra Radvanovsky in the titular role. Among those leading the applause were Sigourney Weaver, Christine Baranski, Ellen Burstyn, and others too rich and private to mention. N'est-ce pas? This was Radvanovsky's fourth appearance in a new production at The Met by dependable director and set designer David McVicar. I must confess I miss the overthe-top productions by Franco Zeffirelli, but I digress. Celebrated conductor Carlo Rizzi led the orchestra, and there were excellent performances by Matthew Polenzani, Janai Brugger, Michele Pertusi, and Ekaterina Gubanova. The glamorous, black-tied audience was doubled by fans attending the Opening Night Simulcasts in Times Square and Marcus Garvey Park. This collaboration was made possible by multiple corporations, including Bloomberg Philanthropies, SummerStage, NYC Parks, and Bank of America. Bravo to free performances! metopera.org
The Event
The Story
PHOTOS BY GETTY/BFA
Sigourney Weaver
Christine Baranski
Janna Bullock and
Gina Gershon
Brooke Shields
Jordan Roth
Cynthia Rowley
CARLTON FINE ARTS
The Story
Carlton Fine Arts was completely reimagined by renowned pop artist Mr. Brainwash for his current one-man exhibition. The artist even wrapped the six-story building in his graffiti, including his iconic images
Albert Einstein, and Michael Jackson's chimp at Fine Arts, located at 545 Madison Avenue.
Charles Saffati and his associate Claude Pardo hosted an opening night event for the artist, welcoming guests such as fellow pop artists Guy Stanley Philoche and Lin Jie Deng, Frederick Davis, Michelle Marks, divorce attorney Ken Jewell, and philanthropist Afsaneh Akhtari. Mr. Brainwash rose to fame when a documentary about his life, Exit Through the Gift Shop, was produced by the artist Banksy. Mr. Brainwash's work has been collected by Kim Kardashian, Madonna, Rick Ross, and DJ Kygo and has been seen on TV shows Shameless and Keeping Up with the Kardashians. Over 100 new paintings and sculptures are on display. Carltonfa.com
Below far left: Morris Saffati, Hal Reinhardt
Below: Irina Broskurina, Andres Areano
SOCIAL SAFARI
PHOTOS BY PATRICK MCMULLAN
Mr. Brainwash
Guy Stanley Philoche
Dawn Tugliese, Michelle Marks
NYC BALLET FALL FASHION GALA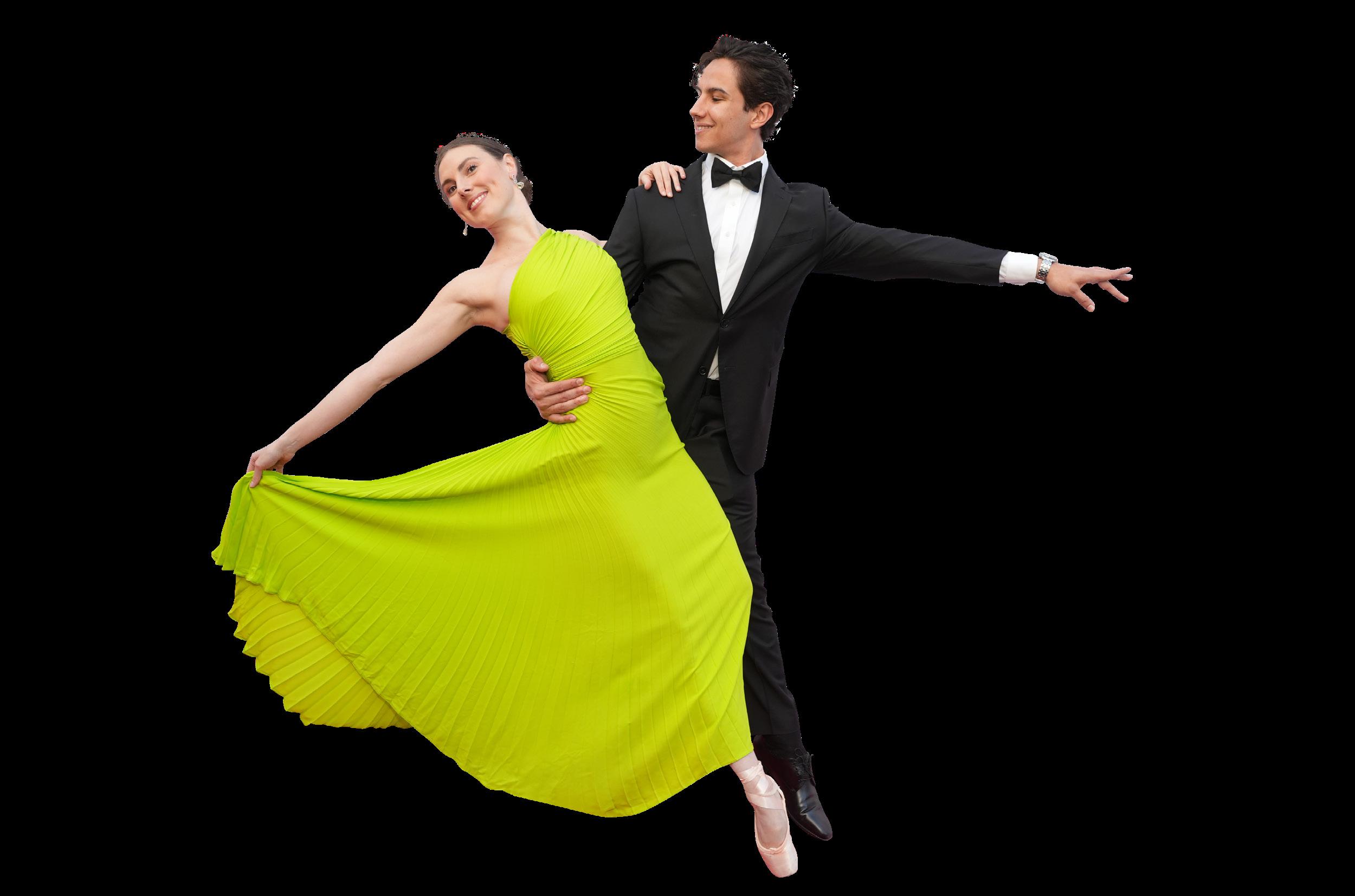 The Story
Sarah Jessica Parker was honored in absentia at The NYC Ballet's 10th Fall Fashion Gala. Sadly, SJP couldn't attend due to the passing of her stepfather, but the show went on, and what a show it was. Once again, this event, which kicks off with a fun see-and-beseen reception fueled by Ruinart Champagne, a personal favorite, proved to be the most fashionable and provocative night of the new season. From a male dancer in a bright green tutu and tux top to Kanye West's ex-paramour, Julia Fox, cocooned in a madcap silver confection by Zac Posen. The audience gave the stage show some stiff competition. The star-studded host committee included Claire Danes and Hugh Dancy, Andy Cohen, Laverne Cox, Georgina Bloomberg, Jill Kargman, Diane Kruger, Deborah Roberts, Lizzie Tisch, and the ever intriguingly dressed producer Jordan Roth. The night pairs fashion designers and choreographers to grand effect, even if the clothes often overwhelm the choreography. Who cares, though? It's always interesting. The performances kicked off with Balanchine's unbeatable "Symphony in C," followed by a piece dubbed "Play Time" with music by Beyonce's sister Solange Knowles with sparkling costumes by Palomo Spain. Justin Peck's new piece "Solo" stole the night with a custom by Raf Simons. The night ended with Kyle Abraham's endless "Love Letter," which made me want a divorce halfway through it. Queen Latifah, Shaun White, Jean Shafiroff, and Kristin Davis led the applause, and a packed-to-the-rafters Super Ball provided the perfect finale to an extraordinary night on the town. nycballet.com
Georgina Bloomberg
Julia Fox
Kristin Davis
Zanna Robers Rassi and Laverne Cox
Lauren Collett and Jule Mabie
Shaun White
NEW YORK PHILHARMONIC OPENS The Story
The David Geffen Hall, which has been elegantly refurbished to the tune of 500 million dollars, was the centerpiece of this season's gala opening of The New York Philharmonic, and yes, the acoustics are finally as celestial as the orchestra itself. The ladies, including composer Karen LeFrak, Diane von Furstenberg, Martha Stewart, and philanthropist Afsaneh Akhtari dressed to the nines while the gentlemen, Mayor Eric Adams, CNN's Fareed Zakaria, and billionaires David Geffen and Richard LeFrak, were requested to leave their ties at home, which made for a more relaxed yet still glamorous evening. The night featured brilliant performances from The Phil and a killer star-studded lineup of Broadway stars, including an incandescent Bernadette Peters, Sara Bareilles, Brian Stokes Mitchell, Vanessa Williams, Lin-Manuel Miranda, and cast members of Hamilton. Surprise performances included opera singer Renee Fleming, Alicia Keys, and Stephen Colbert, who did a hilarious routine that ended up with him proclaiming, "I'm officially the first person to twerk on this great new stage." And he did, to wild applause. This was hands down the season's most stellar show! The night's co-chairs included Veronica Atkins, Jody and John Arnhold, Susan and John Hess, Agnes Hsu-Tang and Oscar Tang, and Bloomberg Philanthropies. The night raised an off-the-charts 17 Million dollars. Bravo!
The Event
America Ferrera and Ryan Piers Williams
Lin-Manuel Miranda and Vanessa Nadal
Vanessa Williams and Taryn Delanie Smith
Karen and Richard LeFrak Brandon Victor Dixon and Sara Bareilles
Karli Dinardo
Afsaneh Akhtari and R. Couri Hay
ART BASEL SARABANDE DINNER
The Story
As an effort, the late designer Alexander McQueen established the Sarabande Foundation in 2010 to safeguard the future of creatives. This year, the intimate dinner marked the opening of Miami Art Week. After great success in the UK, the foundation plans to bring more studio, gallery, and education spaces to New York City. The dinner, held at The Standard Spa, hosted notable faces such as Nadja Sayej, author of the brilliant Paparazzi Bitch; Swedish philanthropist Sofie Mahlkvist; Thomas Donohoe, author of The CEO's Digital Marketing Playbook; Erin Newberg; and Kim Manocherian. The highlight of the evening came courtesy of sculptor Izaak Brandt, who gave a breakdance performance amongst his hand-drawn, 3D-printed trainers that were suspended in midair. At the end of the night, guests received bone China plates they were able to take home, which were designed by Sarabande members and artists. Also in the mix were Misha Nonoo, Serena Rees, Polina Zakh, Michaela Yearwood-Dan, and Sarabande's guiding lights, Trino Verkade and Francesca Amfitheatrof. sarabandefoundation.org
parkmagazineny.com 159
PHOTOS BY DARIAN DICIANNO/BFA
Erin Newberg and Brian Ehrlich
Thomas Donahoe and Sofie Mahlkvist
Kim Manocherian and Shirin Fathi
Entrance
Nadja Sayej
Izaak Brandt
Trino Verdake and Francesca Amfitheatrof
Cartoon Corner
By Anthony Haden-Guest
AND FINALLY...
160 | parkmagazineny.com
There is such a thing as good publicity. Named one of the best in NYC six years in a row. Meet our clients at RCouriHay.com 143 West 81st Street NYC | 212.580.0835
Disrupting Diamonds