Seize the day and prepare to prosper.
You're a creative spirit who strives for both a solid performance and a solid financial plan. We applaud you, we celebrate you, and we're here to help you prepare for the journey ahead. Plan. Invest. Prosper.
Start today at /wealth
Investment Products are: Not FDIC Insured | Not Guaranteed by the Bank | May Lose Value
CALL US AT 402.990.0341 SSSMIDWEST.COM • INFO@SSSOMAHA.COM • Independent, assisted, memory care, and skilled nursing communities. • We listen to your unique situation. • We do the legwork, you decide. • No charge to you! We will be your advocates! We Can Help Find the Perfect Solution! Veteran owned and operated CALL TODAY TO ANSWER YOUR QUESTIONS! Searching For The Right Senior Living Community?
2021-22 National Performance Season PURCHASE TICKETS: artscenter.iwcc.edu / 712.388.7140 The Everly Set A Celebration of The Everly Brothers BritBeat America's Premier Tribute to The Beatles Thompson Square Acoustic Duo Shaun Johnson Big Band Experience Jim Brickman A Very Merry Christmas Classic Albums Live Performs Pink Floyd - Dark Side of the Moon Lucy Loves Desi A Funny Thing Happened on the Way to the Sitcom DSQ Electric Where Bach Meets Bon Jovi September 9 @ 7:30 PM September 30 @ 7:30 PM October 28 @ 7:30 PM November 13 @ 3:00 PM December 9 @ 7:30 PM January 28 @ 7:30 PM February 9 @ 7:30 PM March 17 @ 7:30 PM 2022-23 National Performance Season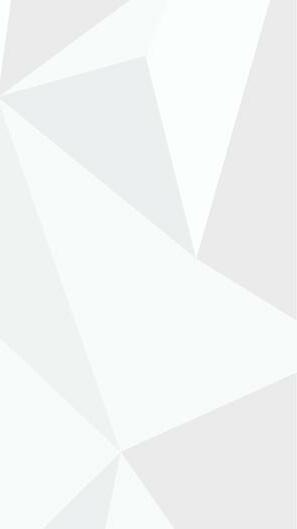 2022 First Place Donuts squaredonutomaha.com YOUR FIRST SQUARE MEAL OF THE DAY.
Beyond creating vital infrastructure.
Beyond increasing agricultural productivity.
We're committed to improving life.
THAT'S THE VALUE WE ADD.
We support the communities where we work and live. That's why we proudly sponsor the Omaha Performing Arts, working together to make Nebraska a better place. Learn more, visit valmont.com
CONSERVING RESOURCES.
IMPROVING LIFE.
from the president
Welcome to SIX the MUSICAL!
You are going to have a blast at this show! And I guarantee that you will leave the Orpheum humming these tunes for a very long time.
We're thrilled to be bringing this fun, energetic production to Omaha. When I first saw SIX the MUSICAL in New York in 2021, I felt like I was in a pop concert performed by an incredibly talented cast and on-stage musicians. At the end, the audience stood and screamed in excitement – and so did I! And following the show, I downloaded the cast recording which I now have almost memorized – and I just can't get the tunes out of my head.
The musical is based on the lives of the English King Henry VIII's six wives, and each one is modeled after a contemporary pop artist. (I had fun trying to guess each one!) The six queens have a "sing-off" over who had it worst, and it's based on the old British rhyme learned by schoolchildren: "Divorced, beheaded, died, divorced, beheaded, survived." From the music to the costumes and choreography, the whole production is stunningly innovative and unique.
SIX is still playing on Broadway and is one of the highlights of our CHI Health 22/23 Broadway Series. The production won 23 awards its first season, including the Tony Award® for Best Original Score (music and lyrics), and the Outer Critics Circle award for Best Musical.
This is one of those shows that you can see over and over again and continue to discover something new every time. Thanks for joining us for a wonderful night in the QUEENDOM.
Enjoy!
Joan H. Squires President, Omaha Performing Arts
Did You Know: You can get a signed playbill from the SIX cast! Scan the QR code on the "virtual stage door" on page 4, and you'll received a signed digital playbill cover from the Queens!
O-pa.org
1
O-pa.org 2 K
in
K HAILA W ILCOXON S TORM L EVER O LIVIA D ONALSON J ASMINE F ORSBERG D IDI R OMERO G ABRIELA C ARRILLO with Music
J OE B
Choreography
C
Directed
L UCY
J
Costume
G
Lighting
T IM
Sound
P
Scenic
E
Music
R
Conductor J
Associate
E
O
Orchestrations T
Casting T
P
Production
M
Production
B
Advertising T
G
Company
M
Tour
B
Executive Producer
L UCAS M
M AHON Associate Producer S AM
EVY General Management T HEATER M ATTERS J
G
SIX
performed
SIX received
Producer;
C ASSIE S ILVA K ELSEE K IMMEL K ELLY D ENICE T
E RIN R
Tour
T HE B
G ROUP M EREDITH B LAIR & K
EBHART Associate
M
M
ENNY W AX, W ENDY & A NDY B ARNES, G EORGE S TILES, and K EVIN M C C OLLUM present by T OBY M ARLOW & L UCY M OSS
association with C HICAGO S HAKESPEARE T HEATER
Supervision
EIGHTON
by
ARRIE -A NNE I NGROUILLE
by
M OSS &
AMIE A RMITAGE
Design
ABRIELLA S LADE
Design
D EILING
Design
AUL G ATEHOUSE
Design
MMA B AILEY
Supervision (U.S.)
OBERTA D UCHAK
O A NN D AUGHERTY
Choreographer
LIZA
HMAN
OM C URRAN
ARA R UBIN C ASTING
ETER V AN D AM , CSA
Stage Manager
OLLY M EG L EGAL
Management
RIAN L YNCH
HE P EKOE
ROUP
Manager
ICHAEL C AMP
Marketing & Publicity Direction
OND T HEATRICAL
(U.S.)
C
L
OHN E.
ENDRON
was originally performed by the Cambridge University Musical Theatre Society. The West End production was first
on July 11, 2018 at Norwich Playhouse, England and opened at the Arts Theatre, London on January 17, 2019.
its U.S. premiere at The Yard at Chicago Shakespeare Theater on May 22, 2019, Rick Boynton, Creative
Barbara Gaines, Artistic Director; Criss Henderson, Executive Director.
AYLOR
AMIREZ
Booking
OOKING
ARA G
Director
EGAN E. F ARLEY
ARILYN C ASERTA
O-pa.org 3
Storm Lever
Olivia Donalson
Didi Romero
Erin Ramirez
Cassie Silva
Kelsee Kimmel
Gabriela Carrillo
Khaila Wilcoxon
Jasmine Forsberg
Kelly Denice Taylor
Marilyn Caserta
Catherine of Aragon ..............................................................................
KHAILA WILCOXON
Anne Boleyn STORM LEVER
Jane Seymour
Anna of Cleves
JASMINE FORSBERG
OLIVIA DONALSON
Katherine Howard DIDI ROMERO
Catherine Parr
GABRIELA CARRILLO
ALTERNATES
Alternates never substitute for the listed performers unless a specific announcement is made at the time of the appearance.
MARILYN CASERTA, KELSEE KIMMEL, ERIN RAMIREZ, CASSIE SILVA, KELLY DENICE TAYLOR DANCE CAPTAIN CASSIE SILVA SIX WILL BE PERFORMED WITHOUT AN INTERMISSION
O-pa.org 4
cast (in historical order)
.......................................................................................
.......................................................................................
....................................................................................
The use of any recording device, either audio or video, and the
of
flash,
prohibited. Please turn off
electronic devices
Scan this QR Code & Sign Up to Receive a Digital Signed Playbill Cover! VIRTUAL STAGE DOOR Scan this QR Code & Sign Up to Receive a Digital Signed Playbill Cover! VIRTUAL STAGE DOOR
taking
photographs, either with or without
is strictly
all
such as cellular phones, beepers and watches.
musical numbers
The Queens "No Way".................................................................................................. Catherine of Aragon "Don't Lose Ur Head" Anne Boleyn "Heart of Stone" Jane Seymour "Haus of Holbein"................................................................................................... The Queens "Get Down"
"Ex-Wives"
Anna of Cleves "All You Wanna Do" Katherine Howard "I Don't Need Your Love"
Catherine Parr "Six"
Associate Music Director—VALERIE MAZE
Music Technology: Phij Adams Synthesizer Technician: Randy Cohen Keyboards
Music Coordinator: Kristy Norter
The Queens
O-pa.org 5
............................................................................................................
......................................................................................................
.................................................................................
.......................................................................................................................
THE LADIES IN WAITING Conductor/Keyboard—JO ANN DAUGHERTY Bass—JANETTA GOINES Guitars—ROSE LAGUANA Drums—PAIGE DURR
a little bit of her-story A LITTLE BIT OF HER-STORY CATHERINE OF ARAGON
BIRTH AND DEATH
MARRIAGE
CHILDREN
INTERESTS
December 15, 1485 – January 7, 1536
ONE: to Arthur (Henry's older brother), November 14, 1501 (aged 15) TWO: to Henry VIII, June 11, 1509 (aged 23)
Mary, born February 18, 1516 (later Queen Mary I).
Catherine also had two other children who died as infants, three stillborn children, and several miscarriages.
Religion, sewing, dancing, a bit more religion.
ANNE BOLEYN
DID YOU KNOW?
QUEENSPIRATION
BIRTH AND DEATH
MARRIAGE
CHILDREN
INTERESTS
CAUSE OF DEATH CAUSE OF DEATH
REMEMBERED FOR... REMEMBERED FOR...
QUEEN LINKS
DID YOU KNOW?
QUEENSPIRATION
JANE SEYMOUR
Her refusal to accept that her marriage was invalid; her faith; her dramatic speech to Henry when he had her brought to court to seek the annulment of their marriage.
While Henry fought in France in 1513, Catherine was regent during the Battle of Flodden; when James IV of Scotland was killed in the battle, Catherine wanted to send his body to Henry as a present.
c. 1501 – May 19, 1536
January 25, 1533 (aged 31)
Elizabeth, born September 7, 1533 (later Queen Elizabeth I). Anne also had at least two miscarriages.
Probably a type of cancer. Executed on Tower Green, London.
Fashion, dancing, flirtation, collecting evangelical works. Lady-in-waiting to Catherine of Aragon.
Headlessness; bringing about England's break with the Pope; having a sixth fingernail.
Because she was fluent in French, Anne would have acted as a translator during the visit of Emperor Charles V to court in 1522.
Beyoncé and Shakira. Lily Allen and Avril Lavigne.
1507 or 1508 – October 24, 1537
May 30, 1536 (aged 28 or 29)
Edward, born October 12, 1537 (later King Edward VI).
Religious faith, obedience. Lady-in-waiting to Anne Boleyn. Hemorrhage after the birth of Prince Edward; her child with Henry.
Being the "only one he truly loved"; having two troublesome brothers who fought over the regency of the young Prince Edward after King Henry's death. While Anne Boleyn was still alive, Henry sent Jane a gift of money which she refused, apparently saying there "was no treasure in this world that she valued so much as her honor."
Adele and Sia.
6
O-pa.org
REMEMBERED
DID YOU
BIRTH AND DEATH INTERESTS QUEEN LINKS CAUSE OF DEATH QUEENSPIRATION
FOR...
KNOW? MARRIAGE CHILDREN
ANNA OF CLEVES
ALSO KNOWN AS
BIRTH AND DEATH
MARRIAGE
little bit of her-story
Anne of Cleves (the Anglicisation of her name) She is referred to as Anna here to distinguish between the two Annes & to honor the name she would have called herself in her own language.
1515 – July 16, 1557
January 6, 1540 (aged 24)
None. CHILDREN
INTERESTS
Staying alive.
Anna visited Katherine Howard once she became queen and bowed down to her. QUEEN LINKS Probably cancer. CAUSE OF DEATH
REMEMBERED FOR...
DID YOU KNOW?
Being chosen from her portrait and then rejected when Henry met her.
When Henry first met Anna of Cleves, he disguised himself, possibly imagining some sort of a romantic reaction. According to a witness, when Henry kissed Anna, she turned away coldly from the hideous stranger molesting her. The witness, Lord Russell, observed that he "never saw His Highness so marvelously astonished."
QUEENSPIRATION
KATHERINE HOWARD
BIRTH AND DEATH
MARRIAGE CHILDREN
INTERESTS QUEEN LINKS CAUSE OF DEATH
REMEMBERED FOR... DID YOU KNOW?
Nicki Minaj and Rihanna.
c. 1523 – February 13, 1542
July 28, 1540 (aged 17) None.
Religious faith, obedience. Lady-in-waiting to Anna of Cleves; cousin to Anne Boleyn. Executed on Tower Green, London.
Being completely used (and abused) by those with power over her.
From her arrest on November 8, 1541 until her execution three months later, Katherine stayed under house arrest at Syon House; in late January of 1542, an act was passed in Parliament that rendered it treason for a woman to become the king's wife without "plain declaration before of her unchaste life," meaning Henry could have her killed.
QUEENSPIRATION
CATHERINE PARR
BIRTH AND DEATH
MARRIAGE CHILDREN
INTERESTS
QUEEN LINKS
Ariana Grande and Britney Spears.
c. 1512 – September 5, 1548
ONE: to Sir Edward Burgh, a courtier, 1529 – 1533
TWO: to John Neville, Lord Latimer, 1534 – 1543
THREE: to Henry VIII, July 12, 1543 FOUR: in secret to Thomas Seymour, May, 1547 A daughter (to Thomas Seymour) who died as an infant.
CAUSE OF DEATH QUEENSPIRATION
REMEMBERED FOR... DID YOU KNOW?
Surviving.
Catherine was the first woman in England to publish books under her own name and in English.
Writing books, encouraging education, the Reformation. Catherine's mother was lady-in-waiting to Catherine of Aragon and Catherine was friendly with Aragon's daughter, Princess Mary. Childbirth. Alicia Keys and Emeli Sandé.
O-pa.org 7
a
who's who
KHAILA WILCOXON ( Catherine of Aragon ) is excited to be joining the Queendom! Broadway : Ruben & Clay's Christmas Spectacular, Hadestown First, Thank You God! Thank you tribe & family, I Love Ya'll! To my agents Marc & Dustin, thanks for always believing in me! Thank you to the entire SIX team! Lastly, young Black artists, if the sun doesn't ask permission to shine neither should you! @thekhailawilcoxon
STORM LEVER ( Anne Boleyn ). Broadway/Tour: Duckling Donna in Summer: The Donna Summer Musical. Off-Broadway: Dorothy in The Wringer (City Center). Regional: Sheila in Hair and Polexia in Almost Famous (The Old Globe); Wendy in Fly (La Jolla); Savanah in Freaky Friday (Signature Theater); Emotional Creature (Berkeley Rep). Film: No One Called Ahead. Love to my chosen family, OG family, B.F.A.mily University of Michigan and BRS/Gage. @ stormlever
JASMINE FORSBERG (Jane Seymour) is overjoyed to be making her North American Tour debut! OffBroadway: Broadway Bounty Hunter. Regional: Love in Hate Nation (Two River Theater), A Grand Night for Singing (Goodspeed), Wild Fire (Denver Center). TV: "One December Night" (Hallmark). BFA from Penn State. Love and thanks to the Queendom, A3, Tara Rubin Casting, and all my loved ones for their endless support. www.jasmineforsberg.com @jasmine_forsberg
OLIVIA DONALSON ( Anna of Cleves ) is thrilled to make her principal debut with SIX ! She was last seen in Aladdin the Musical on Broadway and the First National Tour. A huge thank you to the SIX team, Tara Rubin Casting and Headline Talent Agency for this ferocious opportunity! Love you, Mother! And thank you, friends and family, for the endless support. Instagram: @ oliviadonalson
DIDI ROMERO (Katherine Howard). Born and raised in Puerto Rico, Didi Romero graduated from AMDA and promptly started working in In The Heights as Nina (WCP, Broadway Sacramento, Coliseum of Puerto Rico), Broadway Rising Stars , Mixtape The Movie , "Gina Yei" and now excited to be joining "Queendom" in SIX . She's been a social media influencer for 5 years trying to be an example for her #DIDIOKREZ. @didiromero_8
GABRIELA CARRILLO ( Catherine Parr ) is overjoyed to be making her National Tour debut! Gabriela is a first-generation Mexican-American and a graduate of Berklee College of Music. Favorite credits include: American Mariachi (South Coast Rep), Elsa in Frozen: Live (Disneyland), Miriam in The Prince of Egypt (Tuacahn), and background vocals for Beyoncé. Check out her YouTube channel (under her name) for vlogs, lifestyle content, and more! IG/TikTok: @officialgabrielacarrillo
MARILYN CASERTA (Universal Alternate) is thrilled to bring her Cuban-Italian roots back to the Queendom! Credits: SIX (Broadway), Radio City Christmas Spectacular, West Side Story (Maria), Cabaret (Sally Bowles). Special thanks to Katie and Jared. Marilyn owes everything to the support of her friends and family. Mom, dad and D, I love you. For Bella and all kids with big dreams. www.marilyncaserta.com @marilyncaserta KELSEE KIMMEL ( Alternate ) is royally stoked to join the Queendom! National Tours: RENT (Maureen), Pretty Woman 1st National Tour (u/s Kit de Luca, u/s Violetta), Kinky Boots (Pat). NYC Workshops: Ragtime Ellis Island, Agent 355 (Anna Strong). BFA Shenandoah Conservatory. Endless thanks to CLA, TRC, all the SIX team members, and Mom. To all women, everywhere: may your stories be forever celebrated. www.kelseekimmel.com @kelseekimmel
ERIN RAMIREZ ( Alternate ). Tour: Les Misérables (u/s Éponine). NYC Workshop: Romy & Michele Regional: Spamilton (PCLO) , Jersey Boys (Ogunquit Playhouse), Hairspray (Amber, KC Starlight), Mamma Mia (ACT of Connecticut). International: Royal Caribbean Cruise Lines. BFA in MT, Emerson College. Gratitude to Daniel Hoff Agency, Tara Rubin Casting and the entire SIX team. Love to my endlessly supportive husband and family. To God be the glory. @erinpalmerramirez
CASSIE SILVA (Alternate, Dance Captain). Joining the SIX Queendom is a dream come true! Favorite credits include: Rock of Ages (Broadway), Matilda (Broadway & 1st National). TV/Film: Hairspray, Walk Hard, Happy Texas , "The Wayward Guide," "Dexter," "Legally Blonde: The Search…" Special thanks to the incredible Creatives, Crew, Tara Rubin Casting, Daniel Hoff Agency, loved ones & the other 9 "badass monarchs." God is good! @CassieMSilva
KELLY DENICE TAYLOR ( Alternate ) is best known for her role in Walt Disney Records' a cappella singing sensation ' DCappella ' where she's recorded three albums with the label. International: Disney Cruise Line, Universal Studios Japan. Kelly has made a variety of TV appearances on Disney+, Disney Channel, and ABC. Kelly extends special thanks to her team at Morrison Rothman, the entire SIX team, and Tara Rubin Casting for the love and support!
@kellydenicetaylor
LUCY MOSS (Writer, Co-Director) is half of Marlow and Moss, the writing duo behind the musical SIX (West End, Broadway). She won the 2022 Tony Award for Best Score with Toby Marlow for SIX. She is also half of the show's Tony-nominated directors, making her the youngest woman to direct a musical on Broadway (lol). Other writer-director credits include the multiaward-winning Hot Gay Time Machine (West End). Additional writing credits include Courtney Act's "Christmas Extravaganza" (Channel 4); Courtney Act: Fluid (international tour); Stay Inside (for Kyle Hanagami). Upcoming directorial credits: Legally Blonde (Regent's Park Open Air). Previous directorial credits include: Ratatouille: The TikTok Musical (Actors' Fund Online Benefit); Pelican (Soho Theatre).
@mucyloss
TOBY MARLOW (Writer) is the other half of Marlow and Moss, the writing duo behind SIX (West End, Broadway, UK and Ireland tour, Australia and New Zealand tour). He won the 2022 Tony Award for Best Score with Lucy Moss for SIX. Other writing credits include Hot Gay Time Machine (West End) co-written with Lucy Moss and Zak Ghazi-Torbati, in which Toby performed the role of Hot Gay Toby. Writing credits also include Courtney Act's "Christmas Extravaganza" (Channel 4); Courtney Act: Fluid (international tour); Stay Inside (for Kyle Hanagami). Toby also writes pop music, most recently collaborating on Alaska Thunderf**k's pride anthem 'ROY G BIV BBT'. @thetobymarlow
JAMIE ARMITAGE (Co-Director) is a Tony Awardnominated director for his work on SIX. Directing credits include: Southern Belles: A Tennessee Williams Double Bill (King's Head Theatre); Spring Awakening and Sweeney Todd (RCSSD); And Tell Sad Stories Of The Death Of Queens (King's Head Theatre); Love Me Now (Tristan Bates Theatre); Spoonface Steinberg (Edinburgh Fringe); Richard II (Emmanuel Chapel); Robin Hood, and Henry IV, Part 1 (ADC Theatre). He was a Resident Director at the Almeida Theatre from 2019 to 2021, and an Associate Artist at the King's Head Theatre. Upcoming projects include the New York transfer of David Hare's Straight Line Crazy, which he is co-directing with Nicholas Hytner.
8
O-pa.org
CARRIE-ANNE INGROUILLE (Choreography). She/ her. Carrie is an Olivier and Tony Award-nominated choreographer for her work on SIX. Choreography credits include Antigone (Regent's Park Open Air Theatre), Our Generation (National Theatre), Wonderful Town (Opera Holland Park), This Is My Family (Chichester Festival Theatre), Tales of the Turntable (Southbank Centre), Jeeves & Wooster in Perfect Nonsense (Duke of York's Theatre/U.K. tour), The Mad Hatter's Tea Party (Royal Opera House), The Suicide (National Theatre), R&D (Hampstead Theatre), The Catherine Tate Show Live (U.K. tour), Into the Hoods Remixed (Peacock Theatre/ U.K. tour) and Some Like it Hip Hop (Peacock Theatre/U.K. tour). Carrie is currently the U.K. Associate Choreographer for Hamilton, London.
JOE BEIGHTON ( Music Supervision ) is a musical director and supervisor based in London. In 2019 he received an Olivier Award nomination for Outstanding Achievement in Music for his work on SIX . Musical supervisor credits include SIX (U.K. tours and West End, Broadway, Chicago [winner: Jeff Award for Musical Direction], Sydney Opera House; NCL); St. Anne Comes Home (Actors Church); Babies (BYMT). Joe studied music at the University of Cambridge before training at the Mountview Academy of Theatre Arts.
EMMA BAILEY ( Scenic Design ) is an awardwinning set and costume designer based in Scotland. She originally trained as an architect and continued her studies at the prestigious Motley Theatre Design course. In 2011 she was awarded the Linbury Prize for Stage Design for her production of Roy Orbison in Clingfilm at the Royal Opera House London. She trained at the Royal Shakespeare Company and has gone on to design for theatre, opera, music and fashion. emmabaileydesign.com
GABRIELLA SLADE (Costume Design) works as a set and costume designer in the UK and internationally. She won the 2022 Tony Award for Best Costume Design for SIX. She won the Off-West End award for SIX in 2019 for Best Costume Design, and was also nominated for an Olivier and Whatsonstage award in the same year. Gabriella was the costume designer for the Spice Girls and their dancers for Spice World, which toured the UK and was seen by over 700,000 fans. Gabriella is thrilled that SIX marks her Broadway debut.
TIM DEILING (Lighting Design). Nominated for the 2022 Tony Award for Best Lighting Design for SIX. West End credits: SIX, Knights of the Rose, American Idiot, Cinderella, Dick Whittington, Vanities the Musical. He's also lit many U.K. tours including Club Tropicana, Our House, HMS Pinafore and Summer Holiday. He's worked on many plays/musicals at regional U.K. theatres and throughout Europe. He's also worked for many years as an associate to Ken Billington and The National Theater in London. Tim is an American living in London.
PAUL GATEHOUSE ( Sound Design ) is a Tony & Drama Desk Award-nominated Sound Designer & Music Producer. Sound Design: Identical (Nottingham Playhouse); Oliver! (Asia première in Tokyo); RENT (Hope Mill Theatre); SIX The Musical (London/ Broadway/UK & US Tours/Australia); Cameron Mackintosh & Disney's Mary Poppins (London/ Tokyo/ Australia) ; The Witches Of Eastwick (Cirkus Theatre, Stockholm); Amélie (Munich-Werk7) Billionaire Boy (Nuffield Theatres, Southampton). Recordings: SIX Live on Opening Night - Original Broadway Cast Recording (Producer/Mixer); Mel Brooks' Young FrankensteinOriginal London Cast Recording ( Producer/Mixer ); Newsies - (Mixer) Miss Saigon: The Definitive Live Recording, (Recording Engineer / Mixer). Film: SIX The Musical (London).
TOM CURRAN ( Orchestrations ) is a Tony and Olivier Award nominated orchestrator and arranger for SIX. Upcoming: Identical (Nottingham Playhouse). As associate orchestrator: Funny Girl (Broadway/West
End/U.K. tour), Barnum (Menier Chocolate Factory) and High Society (The Old Vic). Orchestrations for Alexis Ffrench and Marc Almond. Music department for Jeff Wayne's The War of the Worlds . Tom is a graduate of the Guildhall School of Music & Drama. @tomcurran_music
ROBERTA DUCHAK ( Music Supervision U.S. ). Broadway: SIX. Regional: SIX (Chicago Shakespeare, A.R.T., Citadel, Ordway); Emma, Murder for Two, The Taming of the Shrew (Chicago Shakes); resident musical director at Drury Lane Theatre; Brigadoon (Goodman Theatre). Film: vocal coach for Russell Crowe and Hugh Jackman in Les Misérables. Winner of two Jeff Awards; five nominations. Notable acting credits: Ragtime (Broadway); Show Boat (national tour); The 25th Annual Putnam County Spelling Bee (Chicago/national tour). @robertaduchakvocalstudio
JO ANN DAUGHERTY ( Musical Director ). Adventures include touring shows ( Jersey Boys, Motown: The Musical ), PBS concerts ("Under the Streetlamp"), wildlife documentaries (To the Ends of the Earth), Havana Jazz Festival, Jazz at Lincoln CenterShanghai, Chicago Jazz Festival, and a 4-star review from Downbeat Magazine for her jazz album Bring Joy. www.joanndaugherty.com.
BRIAN LYNCH (Production Management) has been working on Broadway for over 40 years. His credits include Rent, Avenue Q, Baz Lurhmann's La Bohème, In the Heights, West Side Story, Sting's The Last Ship, Ragtime, Movin' Out and Irving Berlin's White Christmas, among many others.
THEATER MATTERS ( General Management ) manages live entertainment globally. It is represented this season by SIX and Mrs. Doubtfire and across the country with SIX and The Play That Goes Wrong TARA RUBIN CASTING ( Casting ). Broadway: Six , Ain't Too Proud , King Kong , The Band's Visit , Dear Evan Hansen, Aladdin, Falsettos, Les Misérables, Indecent, Jersey Boys, Miss Saigon, Cats, School of Rock, Billy Elliot. Film: Here Today. Regional: Yale Rep, The Old Globe, La Jolla Playhouse, Asolo Rep, Westport Country Playhouse.
MEGAN E. FARLEY ( Associate Director ). Proud associate for SIX across North America. Regional associate direction/ choreography: Disney's The Little Mermaid, Hairspray, Elf, The Wizard of Oz (Paramount Theatre); Peter Pan (Chicago Shakespeare Theater). Regional choreography: Groundhog Day, Legally Blonde (Paramount Theatre), Big Fish (BOHO). BSU alum. Love to Chris, our parents and my support system. @meganefarley meganfarley.com
ELIZA OHMAN (Associate Choreographer) spent the pandemic teaching, dancing on her roof and handing out free samples of hemp-infused seltzer. Dreams. Prepandemic she was seen onstage screaming/crying in King Kong, as well as shows like Hamilton, "Fosse/Verdon," "The Marvelous Mrs. Maisel" and "Dispatches From Elsewhere." She practices the guitar daily, has seen little improvement, and loves Josh. Rom 12:12. @elizaohman TAYLOR McMAHON (Resident Choreographer). At the core, Taylor thrives to curate creative spaces that place communication and collaboration above all else. Previously: Associate Choreographer Fly (La Jolla), One Thousand Nights and One Day (Prospect Theater) and co-creator Arts for Alz (@artsforalznyc). Choose kind.
@taylorjmcmahon
GALIA BACKAL (Resident Director) is a first generation Mexican-American director, choreographer and collaborator. Selected credits: The Sound of Music, West Side Story (Bay View Music Festival), El Corrido de California (Roundabout Theatre Company), Macbeth (Circle in the Square Theatre School), The Archive (Pace University), EVERYBODY (LIU Post), El Cóndor Mágico (The Civilians). www.galiabackal.com
who's who O-pa.org 9
who's who
MOLLY MEG LEGAL (Production Stage Manager). Credits include: Ain't Too Proud: The Life and Times of the Temptations (Broadway and Production Supervisor for the first National Tour); Jersey Boys (Broadway, National Tour, and Chicago Company); In the Heights (Kennedy Center); the National Tours of The Lion King ; Mary Poppins; Billy Elliot, the Musical; the 30th Anniversary of Annie; Cameron Mackintosh's Oliver! and Love, Janis Board Member at the Weathervane Theatre in NH. JAY CAREY (Stage Manager). Broadway: Ain't Too Proud, Jersey Boys, Finding Neverland, Kinky Boots. Tours: Ain't Too Proud, Jersey Boys (1st & 2nd National), The Curious Incident of the Dog in the Night-Time. A proud AEA member. For my three "Queens"- Chris, Roxy & Mom. @jaycarey212
TIA HAREWOOD-MILLINGTON ( Assistant Stage Manager ). Colorado-raised, NYC based. Events: The Met Gala, "New Years Rockin' Eve," GovBall Broadway: How I Learned to Drive . Off-Broadway: one in two, The New Englanders . Regional: Lempicka, Soft , Selling Kabul . Proud Hofstra University '19 alumna and AEA member. Thanks always to Mom, Lindsey, Noah, and Lowe 217. Instagram: @tia.h.millington
NEURO TOUR (Physical Therapy). Carolyn M. Lawson PT, founder and CEO NEURO TOUR & Neurosport Physical Therapy, leaders in entertainment and performing arts medicine We are honored to be part of this amazing production of SIX. NT, keeping performers, Happy, Healthy, & On Stage!
THE BOOKING GROUP (Tour Booking Agency) has represented 27 Tony Award® winning Best Musicals and Plays. Current tours include: Hamilton, Dear Evan Hansen, Come From Away, The Book of Mormon, 1776, Hadestown, Mean Girls, MJ The Musical, Pretty Woman, Six, Tina, To Kill A Mockingbird, Anastasia, Chicago, Fiddler on the Roof, Hairspray, My Fair Lady, R.E.S.P.E.C.T and Tootsie. Future tours include: Almost Famous, Funny Girl, Mamma Mia!, Mrs. Doubtfire, A Strange Loop, The Devil Wears Prada, and The Wiz BOND THEATRICAL (Tour Marketing & Publicity) is an independently-owned theatrical booking, marketing and publicity company representing awardwinning Broadway shows and live entertainment properties. BOND connects artists and audiences by forming strategic, authentic and profitable partnerships between producers and presenters across North America. For a complete list of current projects, please visit BondTheatrical.com
THE PEKOE GROUP (Advertising/Social Media) is an advertising agency serving Broadway shows in NYC and on Tour. As a Certified Woman-Owned Business, The Pekoe Group is proud to represent SIX on Broadway and across North America.
KENNY WAX (Producer) recently completed a threeyear term as president of the Society of London Theatre. He is one of the Producers of the Tony Award winning and Olivier nominated production of SIX, produced Top Hat (winner of three Olivier Awards, including Best New Musical), Once on This Island (winner of the Olivier Award for Best New Musical), the world premiere of Identical based on Erich Kastners novel The Parent Trap and most recently Tom, Dick and Harry based on the true story of the Great Escape. Productions with Mischief Theatre include The Play That Goes Wrong (winner of the Olivier Award for Best New Comedy, currently playing Off-Broadway), Peter Pan Goes Wrong, The Comedy About a Bank Robbery and Magic Goes Wrong, in collaboration with Las Vegas magicians Penn & Teller. Family productions include Hetty Feather, The Worst Witch (Olivier Award for Best Family Show) and Fantastically Great Women Who Changed the World
WENDY BARNES & ANDY BARNES for GLOBAL MUSICALS (Producers). Global Musicals was founded by Wendy and Andy Barnes to produce new contemporary British musicals by lesser-known writers. Spotted by them as a student production at the Edinburgh Festival in 2016, SIX marked the company's first production and was nominated for five Olivier Awards including Best New Musical. They are currently developing two further new British musicals, Pieces of String and 42 Balloons . Since 2006, Andy and Wendy have also run the awardwinning nonprofit musical theatre development company Perfect Pitch, creating contemporary new musicals for younger diverse audiences. globalmusicals.com
GEORGE STILES (Producer) (he/him) is best known as an Olivier Award-winning composer of stage musicals, most notably with lyricist Anthony Drewe. Their acclaimed shows include Honk! (Olivier Award for Best New Musical), Betty Blue Eyes, Soho Cinders and Mary Poppins, which played for six years at Broadway's New Amsterdam Theatre and is currently enjoying a triumphant West End revival. George is a passionate supporter of new British musicals, nurturing new writing with the Stiles + Drewe Prize and Mentorship Award, and is proud to be making his Broadway producing debut with SIX alongside fellow champions of new British musicals, Kenny Wax, Wendy and Andy Barnes. stilesanddrewe.com
KEVIN McCOLLUM ( Producer ) received the Tony Award for Best Musical for Rent (1996), Avenue Q (2004) and In the Heights (2008). Current: SIX (Broadway, U.S. tour); Mrs. Doubtfire (Broadway); Olivier Awardwinning The Play That Goes Wrong (Off-Broadway and U.S. tour). Credits: Motown: The Musical (Broadway, West End, U.K. and U.S. tours); The Drowsy Chaperone (Broadway, UK); Something Rotten! (Broadway, U.S. tour); Hand to God (Broadway, West End); Mike Birbiglia's The New One (Broadway, U.S. tour); Baz Luhrmann's La Bohème ; [title of show] (Broadway); Irving Berlin's White Christmas (Broadway, tour); and the 2009 revival of West Side Story (Broadway, tour). He also produced the West Side Story (2021) film directed by Steven Spielberg. Upcoming: The Devil Wears Prada, The Notebook, Night At The Museum
CHICAGO SHAKESPEARE THEATER (Producer) proudly produced the North American premiere of SIX . A leading international theater company and recipient of the Tony Award for Outstanding Regional Theatre, Chicago Shakespeare produces a year-round season featuring plays, musicals, world premieres and theatrical presentations from around the globe—alongside education programming for students, teachers and lifelong learners, and creative community engagement with artists across the city. The Theater is Chicago's leading international presenter and has toured its own productions across five continents, garnering multiple accolades, including the prestigious Laurence Olivier Award. chicagoshakes.com
LUCAS McMAHON (Executive Producer) is thrilled to be part of the Queens' tour across America! He is represented on Broadway this season with SIX and Mrs. Doubtfire . Other credits include Mike Birbiglia's The New One (Broadway and national tour), The Play That Goes Wrong (Broadway, Off Broadway and national tour), Something Rotten! (Broadway and national tour) and Hand to God (Broadway and West End). He is a proud alumnus of Northwestern University. Lucas saw his first show at Boston's Colonial Theatre when he was 6 and hopes the SIX tour will be many people's first show!
SAM LEVY (Associate Producer) is a New York-based theatre producer. Credits include Come From Away (Broadway, West End, Canada, North American tour, Australia); The Ferryman (Broadway); The Mentalists
O-pa.org
10
starring Stephen Merchant (West End); Old Stock: A Refugee Love Story (New York and London). Over a decade with Arielle Tepper Productions, including director of programming at the Summer Play Festival at The Public Theater. Proud to be associated with SIX from its early days in the UK, to Broadway and beyond.
Information in "Who's Who" is provided by the production. Where opinions are expressed, they are those of the players, not necessarily those of playbill Magazine.
STAFF FOR SIX
GENERAL MANAGEMENT THEATER MATTERS
John E. Gendron
Associate General Manager ................... Ashley Berman
COMPANY MANAGER
Michael Camp
Assistant Company Manager ..........................Ada Zhang
ASSOCIATE PRODUCER
Sam Levy
PRODUCTION SUPERVISOR
Molly Meg Legal
PRODUCTION MANAGEMENT THEATRE TECH Brian Lynch
TOUR BOOKING AGENCY
THE BOOKING GROUP
Meredith Blair Kara Gebhart
Laura Kolarik Stephanie Ditman Sophie Tiesler www.thebookinggroup.com
TOUR MARKETING & PUBLICITY BOND THEATRICAL bondtheatrical.com
DJ Martin Temah Higgins Mollie Mann Marc Viscardi Wendy Roberts Melissa Cohen Hannah Wallace
ADVERTISING/SOCIAL MEDIA
THE PEKOE GROUP
Amanda Pekoe
Jessica Ferreira Christopher Lueck Connor Santos Jenny Dorso Briana Lynch Ryan Meitzler
CASTING
TARA RUBIN CASTING
Tara Rubin, CSA
Merri Sugarman, CSA; Claire Burke, CSA; Peter Van Dam, CSA; Felicia Rudolph, CSA; Xavier Rubiano, CSA; Kevin Metzger-Timson, CSA; Louis DiPaolo; Spencer Gualdoni
LEGAL COUNSEL
LEVINE PLOTKIN & MENIN, LLP
Loren Plotkin Conrad Rippy Susan Mindell
Daniel Watkins Emily Erstling Kevin Hess Cris Criswell
Assistant Stage Manager Tia Harewood-Millington
Associate Director .................................Megan E. Farley
Associate Choreographer Eliza Ohman
Resident Choreographers .................... Taylor McMahon, Elizabeth Racanelli
Resident Director Galia Backal Production Assistant Melissa Sparks
Associate Production Supervisor ........ Pamela McCaddin
Associate Scenic Designer Meredith Ries
Associate Costume Designers Lisa Zinni, Amanda Jenks
Assistant Costume Designer.................. Courtney Irizarry Associate Lighting Designers Jessica Creager, Timothy Reed
Assistant Lighting Designer .........................Victoria Bain
Associate Sound Designer Josh Millican
Assistant Sound Designer Joseph Haggerty
Production Carpenter
............................... Andy Cappelli
Head Carpenter Adam Farber
Assistant Carpenter Dan Laushman
Advance Carpenter Corey Krolikowski
Production Electrician Jeremy Wahlers
Associate Production Electrician .............. Brian Messina Head Electrician Matthew Cadenhead Assistant Electrician ................................... Erin Yoshida Head Props Chad Rowe
Production Sound ......................................... Dillon Cody Head Sound Mackenzie Ellis Assistant Sound Alicia Martin Advance Sound Dan Scheivert Wardrobe Supervisor Kristina May Hair & Makeup Supervisor Sarah Zahn
Moving Light Programmers
Paul Toben, Scott K. Tusing
Music Technology Phij Adams Synthesizer Technician Randy Cohen
Associate Synthesizer Technician Nicholas Schenkel
Costume Craftspersons .... Matthew Freeman, Eve Guttman Covid Safety Manager Megan Ciszek
Ticketing Manager .......................... Annie Van Nostrand Tour Marketing & Publicity Office BOND Theatrical/ Jenny Bates, Phillip Aleman, Steph Kelleher, Linda Stewart, Bailey Ford, Elisabeth Reyes, Simon Rosales, Janiya Wade, Madison St. Amour, Megan Savage, Jacob Stuckelman, Yoomi Kim National Press Office Boneau/Bryan-Brown, Adrian Bryan-Brown, Susanne Tighe, Angela Yamarone
Diversity and Culture Partner Tiffanie Claude
International Line Producer ...................... Sarah Stribley
International Brand Manager Mark Jones
International Production Coordinator ........... Liv Marshall International Social Media Josh Bird for Global Musicals
6 Music Co-Producer Paul Lisberg
Licensing Consultant (for Ex-Wives Ltd) ....... Sacha Brooks
Original Graphic Design Rebecca Pitt
Banking .................... Signature Bank/Margaret Monigan, Roberto Larrinaga-Yocom
Insurance ...................The Arts Insurance Program, LLC/ Bob Middleton, Meghan Coleman, Toni Preto
Housing and Travel Road Rebel
Visa Consultants Wiskoff Law, PLLC
Accounting Withum Smith + Brown, PC
Controller Galbraith & Co./Jeffrey Vincent
Payroll Services Checks and Balances Payroll
Physical Therapy Neuro Tour
Molly Meg Legal Stage Manager Jay Carey
Production Stage Manager
Production Photographer Joan Marcus
Merchandise .......................... Platypus Productions LLC
11
who's who O-pa.org
who
KENNY WAX, LTD.
Kenny Wax
Lettie Graham Sarah Whiteside Aimee Belchak Katie Wilmore Jennifer Amey Amanda Sutton
GLOBAL MUSICALS LTD.
Andy Barnes Wendy Barnes Josh Bird Debbie Hicks
GEORGE STILES
George Stiles
Larah Simpson Hugh Vanstone
ALCHEMATION
Kevin McCollum
Lucas McMahon
John Ban Jack Eidson Annie Van Nostrand Lyndsay Borko Chase Parker Evan Shalat
CREDITS
Scenery built, painted, and electrified by Hudson Scenic Studio. Automation and show control featuring Hudson Motion Control by Hudson Scenic Studio. Sound Shop: Sound Associates. Lighting equipment provided by PRG Lighting. Costumes executed by John Kristiansen New York Inc. Custom shoes by LaDuca. Custom Jewelry by R.Kaye Lmtd. Hosiery by Bratenders and Capezio
Rehearsed at the New 42nd Street Studios
Makeup provided by M·A·C
SPECIAL THANKS
We'd like to thank all the Queens and Ladies in Waiting past and present; the staff at Chicago Shakespeare Theater; the staff at American Repertory Theater; the staff at Citadel Theatre; the staff at Ordway Center of the Performing Arts; Grace Taylor; Franny-Anne Rafferty; Freya Sands; Melody Sinclair; Katy Richardson; Justin Allin; Mieka Van Der Ploeg; Lauren Dix; Jamie Platt; Charlie Smith; Steve Gage; Lotte Wakeham; Cressida Carré; Andy Graham; Roberto Surace; Rebecca Fry; Jimmy Jones; the staff at the Arts Theatre; Kevin Wilson; Martin Barrow; Helen Snell; James & Rosie Pearson; Genevieve Ampaduh; Stephen Crocker and all the staff at Norwich Theatre; Andy Barnwell; Sylvia Addison; Pippa Ailion.
SIX was originally performed by the Cambridge University Musical Theatre Society and featured Megan Gilbert, Ashleigh Weir, Holly Musgrave, Tilda Wickham, Annabel Marlow and Shimali De Silva.
This production is presented under license from Ex-Wives Ltd. London, the exclusive worldwide licensor for SIX © 2017 Toby Marlow and Lucy Moss. All rights reserved. All rights inquiries to rights.sixthemusical.com. SIX logo © Ex-Wives Ltd.
For all tour booking inquiries, please contact The Booking Group www.thebookinggroup.com
To learn more about the production, please visit www.sixonbroadway.com Follow us on Twitter, Facebook, Instagram and TikTok: @sixustour
Please be advised that smoke, haze, and strobe lights are used during the performance.
WARNING
The photographing or sound recording of any performance or the possession of any device for such photographing or sound recording inside this theatre, without the written permission of the management, is prohibited by law. Violators may be punished by ejection and violations may render the o ender liable for money damages.
THE ACTORS AND STAGE MANAGERS EMPLOYED IN THIS PRODUCTION ARE MEMBERS OF ACTORS' EQUITY ASSOCIATION, THE UNION OF PROFESSIONAL ACTORS AND STAGE MANAGERS IN THE UNITED STATES.
ATPAM, the Association of Theatrical Press Agents & Managers (IATSE Local 18032), represents the Press Agents, Company Managers and House Managers employed on this production.
Backstage Employees are represented by the International Alliance of Theatrical Stage Employees (or I.A.T.S.E.).
The musicians employed in this production are members of the American Federation of Musicians.
O-pa.org 12 who's
Bravo! Bravo!
Our commitment to the arts has never been stronger. Each performance speaks directly to the heart while lifting our spirits, reducing stress and even lowering blood pressure. The experience leaves us renewed and enlightened.
CHI Health is proud to support Omaha Performing Arts.
CHIhealth.com
Omaha Performing Arts is grateful for the generosity and dedication of our Circles of Giving donors. Their donations support Omaha Performing Arts in realizing its mission of enriching the community by presenting world-class arts and entertainment experiences in our two venues— The Orpheum Theater and Holland Performing Arts Center—and connecting to the community through education and community engagement initiatives.
Directors Circle ($25,000+)
The John K. and Lynne D. Boyer
Family Foundation
Michael Cassling Family Dr. and Mrs. H. Dele Davies Meg and Nate Dodge
Sunny Durham Family Foundation John and Carmen Go schalk
Dr. Amy Haddad and Mr. Steven Martin Sco and Cindy Heider Todd and Susan Johnson Mr. Richard W. Kelley
Jack and Stephanie Koraleski Rodrigo and Mary López
Carl and Marilyn Mammel
Omaha Performing Arts Sta Martha and David Slosburg Joan Squires and Dan Hamann Suzanne and Walter Sco Foundation
Fellows Circle ($10,000+)
Pat and Michele Dees
Debby Durham Family Foundation
Tom and Kim Egan
Beth Heineman Eliason
Lee Harlan
Fran and Rich Juro
The Thomas F. McGowan Family David and Jane O u Robert and Polina Schlo
Mr. and Mrs. J. William Sco James and Kathy Simpson Emily Tonniges
Nancy and John Webster Tim and Beth Wilson
Benefactors Circle ($6,000+)
Anonymous (3)
Steve and Laura Atkinson Jack and Judy Baker
Rex Beck and Susan Grant Greg and Kathy Boulay
Bev and Ed Burch eld
Susan and Bill Cutler
Jennifer & James Davenport
Mr. Bruce Ericksen and Dr. Nicole
Anderson Ericksen
Lawrence and Joan Friend
Dr. Devin Fox
Friedland Family Foundation
Gary and Kathy Gates
Je and Danielle Gordman
Fred Hunzeker
Dan and Michelle Koraleski Dan and Tina Lonergan
Smith Kroeger Marketing
Bill and Jodie Mackintosh Family Charitable Fund
Martin and Lorraine Mancuso Mr. and Mrs. Daniel Neary Larry and Karen Nelsen
Sharee and Murray Newman Mrs. Nancy F. Noddle Terry and Jill Petersen Ronald and Teri Quinn Mr. and Mrs. Carl Riekes Eric & Theresa Vacanti Anne and Arnie Weitz John and Amy Wiechmann
Associates Circle ($3,000+)
Amis Family Foundation
Anonymous (2)
Sally Bekins and the Bekins Foundation
Rick Clark
Kathy and Gary Ensz Todd and Amy Foje
Julie and Lance Fritz Beth and Curt Greiner Carol and Howard Hahn Dean and Maria Jacobsen
The Bill & Leona Kernen Family Adam and Kathryn Koslosky Mrs. Myrna Krohn
Troy and Melisa Lagasse Jim and Diny Landen Chris & Michelle Leitner Joe & Kacey Lempka Robert and Joan Miller
Honorable and Mrs. Ben Nelson John and Dianne Sco
Mr. and Mrs. Kenneth E. Stinson Del and Phyllis Toebben
Susan and Jim Tracy
Dr. James and Carole Tremain
Bob and Chris Turner
James R. Vanhauer
Mr. and Mrs. Thomas H. Walker
Wilson Family Charitable Fund Mrs. Shirley Young
Sustainer ($1,500+)
Frosty and DeE e Anderson
Clare and Duane Baylor
Norm and Bev Carlson
Kevin & Kimara Clark
Gloria and Roy Dinsdale
John and Ibby Hancock
Karen and Kim Hawkins
Bryan Hill & Pamela Beall-Hill
Mr. Alan Horstman
Roger and Sandy Howard
Mr. Wood Hull and Dr. Susan Sucha Mrs. Jessica Jones
Joseph and Kathryn O'Connor
Stephanie O'Keefe and Erin Busch
Theresa and Arnold Reeves
Sco and Grace Roberts
Sharlon and Chris Rodgers
Molly and Tobin Schropp
Dr. Michael Sesemann and Barbara Ruser
Je and Becky Sharp
Mary and Leonard Sommer
Gordon and Joy Watanabe
Sabrina and Zach Weiss
Mary and Adam Wells Mr. David Wiesman & Cynthia Epstein
Supporter ($600+)
Anonymous
Baer Foundation
Mr. and Mrs. John Beacom
Ms. Anne Begley
Ms. Robin Bohnet
Susan M. Burkhard
Bobbie and Holly Carlson
William and Beverly Donaldson
Walter and Linda Duda
Toni and Art Estes
Ron and Jean Feuerbach
We regret any omission due to the print deadline of October 24, 2022. If there is a correction, or if you have a question, please contact the Development Department at 402.661.8455.
O-pa.org
18
Lend and Deborah A. Frison Alan and Terri Gangestad Dr. and Mrs. Kevin L. Garvin
Polly Goecke
Robert and Erika Greene Ms. Barbara Haar-Rightmyer Brian and Carey Hamilton Terry and Judy Haney
Robert and Carolyn Hansen Dave and Juliana He inger Dr. and Mrs. Donald Igel Gerald and Barbara Keasling Tim and Marcia Kerrigan
Jana Martin Richard and Joan O'Brien Tom and Jennifer Pansing Dr. Dennis and Jeanne Pestal Marvin M Peters II John and Ki y Ransom Edward and Lida Robinson Charitable Trust John and Brenda Roby John and Mary Schuele Sissy Katelman Silber
Eve Simon
Drs. Jim and Pam Specht Mrs. Rebecca Strong Mr. and Mrs. Robert Swartzbaugh Drs. Jon and Ann Taylor Lee Turkovich and Max Holmquist Gail and Irv Veitzer
Bob Ward Dian and Jim Warren Dr. Rob and Jennifer Zatechka
Contributor ($300+)
Anonymous
Rob Bass and Ma hew Friedel Barbara & Bob Bischo Aundrea Bricker
Larry Carlson Donna L Christian Zach and Carly Claussen John and Nancy Cooke Dr. and Mrs William Corcoran Eileen Crinklaw Bri any Dorner
LaDawn Dykhouse
Grant and Melissa Ericksen Leo and Garland Eskey Curt and Jeanne Glasford
Rachel Gorby
Randall and Beverly Greer Paul and Elizabeth Grieger Maureen A. Gronstal Mike and Kathy Gross Mr. and Mrs. Russel F. Hallberg Mr. and Mrs. William Hanley Erika Hansen
John and Camille Hawk Dr. Dana & Mrs. Lacey Hess Terri and Dennis Hirschbrunner
Home Instead
Ms. Paula Johnson Drs. Je and Jennifer King George Kleine and Tom Knox Alyssa and Don Kohler Mary Koraleski
Shane and C. David Kotok Ms. Aletha J. Kuhn
Mr. Eric Leatherman Anne e J. LeRoy Bill and Tara Lienemann
Nico Lindell Ms. Juanda Lowe Mrs. Suzanne McNamara Vaughn and LaNae Minton Spencer and Elizabeth Murphy Mr. and Mrs. Cody and Mariah Nickel Catherine A. Nelson Victoria Ortega Mr. and Mrs. Cary Peterson Ken and Linda Pohlman Zach Purchase Mary Raimondo Mr. and Mrs. Martin P. Reagan Thomas and Kristi Reimers Debra Romberger Ed Schneider
Thomas Stalnaker Greg and Alyssa Stieren Mitch and Kendra Swanson Je and Nancy Tiedeman Jennifer and Richard Tritz Ms. Cynthia A. Vanek Ashley Voorhees
Ronald Wax
Verne A. Weber
Ashley and Jonathan Wegner Gary and Sharon Welna Edward Woll Casey and Janelle Wood
Corporate Circles
Brase Electrical Contracting Corporation
C2 Building Company
CleanWash Laundry Systems Inc. Control Services, Inc.
Dingman's Collision Center
E & A Consulting Group, Inc. Granstan Services LLC
Heartland Scenic Studio Investors Realty
Kiewit Building Group
Lamp, Rynearson & Associates, Inc. Legacy Preservation
Mausbach Grounds Maintenance MCL Construction
Morrissey Engineering
Miller Electric Company
Omaha Magazine
Paxton Advisors LLC Pella Windows and Doors Scheels Streck, Inc. Total Cleaning Solutions WoodmenLife
Corporate Sponsors
Beardmore Subaru Broadway Across America Chesterman Coca-Cola CHI Health Children's Hospital & Medical Center fnbo Great Plains Communications Holland Basham Architects
Korbel Prosecco | Woodford Reserve Midlands Choice Mutual of Omaha New England Foundation for the Arts
Omaha Steaks SilverStone Group | HUB Robert H. Storz Foundation
Valmont Industries, Inc. Wiesman Development Wood Specialties, Inc.
O-pa.org 19
@steelhouseomaha Opens May 12, 2023 5●12 CLEAR YOUR CALENDAR SHOWS STARTING 5.12.23
Foundations
Conagra Brands Foundation
Creche Childhood Education Fund
Dr. C.C. and Mabel L. Criss Foundation
Disney
Gilbert C. Swanson Foundation
Ike and Roz Friedman Foundation Holland Foundation
Lozier Foundation
Omaha Community Foundation
Rebensdorf Family Foundation
Richard Brooke Foundation The Sherwood Foundation
U.S. Bank Foundation
Public Support
Douglas County Visitor Improvement Fund
Humanities Nebraska National Endowment for the Arts
Nebraska Arts Council Nebraska Cultural Endowment
In-Kind Contributions
Curzon Promotional Graphics
Eide Bailly
EVEN Hotel
Holiday Inn Express Hotel Deco Renze Display Company
Restaurant Partners
Foodies
Gather Omaha The Habitat Hiro 88
Hook & Lime Nosh
Zinc
• Omaha Public Schools offers more AP courses than any other district in Nebraska. • Over the past five years, Omaha Public Schools students have earned more than 65,647 college credits while in high school. Did You Know? www.ops.org Development@O-pa.org | 402.661.8455 Your gi helps Omaha Performing Arts enrich the cultural life of Omaha and the surrounding communities. Every donation makes a more vibrant future for the Arts in Omaha.
Board of Directors
Jack Koraleski, Chair
D. David Slosburg, Vice Chair
Michael S. Cassling
Dr. H. Dele Davies
Margaret Lauritzen Dodge
Sco C. Heider
Todd L. Johnson
Rodrigo López Carl G. Mammel Sharlon Rodgers
John Go schalk, Chair Emeritus John K. Boyer, Secretary Executive
Joan H. Squires, President
Pamela Hansen, Executive Assistant Development
Sabrina Weiss, Vice President of Development
Alyssa Kohler, Associate Director of Development
Victoria Ortega, Donor Relations Senior Manager
Melissa Godoy, Development Projects Coordinator
Erica Schumann, Capital Campaign and Grants Administrator
Finance and Administration
Arnold Reeves, Senior Vice President and CFO
Bianca Harley, Vice President of Human Capital and Inclusion
Alyssa Stieren, Associate Vice President of Finance
Steven Mohr, Controller
Brian Burns, Controller
Tina Shogrin, Accounting Specialist
Jennifer Tritz, Associate Director of Human Capital
Aletha Kuhn, Bene ts and Inclusion Administrator
Cynthia Vanek, O ce Manager
Daniel Bernardino, HR Recruiter
Nico Lindell, HR Assistant Information Technology
Aaron O , Director of IT
Karina Ibarra, Systems Administrator Casey Wood, Service Desk Manager
Marketing and Public Relations
Lee Turkovich, Vice President of Marketing and Communications
Bev Carlson, Director of Public Relations and Communications
Bri any Dorner, Associate Director of Digital Marketing
Danielle Spurgeon, Senior Graphic Designer
Sarah Kosch, Content Creator
Hannah Wright, Campaign and Advertising Manager
James Rich, Group Sales Senior Manager
Jordan Willis, Marketing Operations Manager
Ciara Lee, Public Relations and Social Media Manager
Brandi Bothe, Graphic Designer
Operations and Facilities
Ryan Murray, Senior Director of Operations
Daniel Diaz, Operations Setup Manager
Chris Chamberlin, HVAC Facilities Technician
Zach Purchase, Facilities Operations Manager
Juana Alvarado-Salvador, General Maintenance Technician
Kory Foster, Facilities Technician II
Levi Dixon, Facilities Technician I
Aaron Wrigley, Facilities Technician I
Event Management
Salina Yusem, Events Manager
Joy Onyeanu, Assistant Events Manager
Patron Services and Ticket Omaha
Ashley Voorhees, Associate Vice President of Administrative Services
Robert Bass, Associate Director of Patron Services
Stephen B. Martin, Ticketing Systems Senior Manager
Alex Beil, Steelhouse Box O ce Manager
Michael Brown, Patron Services Supervisor
Joel Ochoa, Ticketing Systems Coordinator
Jarrin Keyes, Patron Services Lead
Kennedy Bolton, Patron Services Lead Lynne Niemants, Patron Services Representative
Marcus Johnson, Systems and Web Applications Developer
Curt Glasford, IT Applications Manager
Production
Dan Brennan, Production Manager
John Balkovic, Assistant Production Manager
Programming and Education
Andy Cassano, Vice President of Programming and Education
Kathleen Lawler Hustead, Associate Director of Education
Elly Whaley, Scheduling and Rentals Manager
Erika Hansen, Director of Booking
Sarah Johnson, Booking Coordinator
Bill Grennan, Education and Engagement Manager
Taylor Wya , Education Manager
Delaney Jackson, Education Coordinator
Isaac Neiman, Digital Events Production Manager
Aaron Derell Gregory, Community Engagement Specialist
Travis Grafe-Cline, Senior Front of House Manager
Kelsi Weston, Volunteer Services Manager
Annie Gatson, Programming Department Coordinator
Food Services and Catering
Chuck Shanahan, Director of Food and Beverage Operations
Michael Anderson, Executive Chef
Ma Allen, Sous Chef
Maren Burgin, Food and Beverage Operations Manager
Haley Poloncic, Food and Beverage Operations Manager
Andy Tronick, Food and Beverage Operations Manager
Holland Center House Crew
Jake Saner, Carpenter
Michael Arch, Electrician Erik Rudd, Audio Engineer
Orpheum Theater House Crew
Al Dusek, Carpenter
Cassie Moore, Electrician
Brian Kinnaman, Audio Engineer
Volunteers
Omaha Performing Arts thanks The Ambassadors for their outstanding contributions to the success of the Holland Center and Orpheum Theater. During the 2021/22 Season, O-pa Ambassadors donated 48,000 hours at 672 events.
Presenters Circle
Executive Commi ee:
Adrienne Fay, President
Tom Elser, President-Elect Kate Grabill, VP of Engagement
Donella Lampkin, 2nd VP of Engagement
Melissa Shapiro, VP of Membership Ti any White-Welchen, 2nd VP of Membership
Karen Nelsen, Treasurer David Prinz, Secretary
Jen Rutar, Immediate Past-President
Presenters Circle Board of Directors:
Paula Blackledge
Cindi Horning
Kris Covi
Wendi Kroeger
Jennifer Davenport
Jessica McCall
Lynn Dingman
Anne Medlock
Courtney Dunbar Christine Nikunen
Lori Dvorak
Sharlon Rodgers
Gail Graeve
Laura Schroeder
Beth Greiner
Andee Scioli
Shelly Grote
Andrew Sigerson
Mark Gudgel
Dori Stan eld
Kelli Hawkins
Rachel Strickle
Cindy Heider
Ben Taxman
Courtney Hellman
Michele Zadalis
Kimberly Hord Jennifer Zatechka
O-pa.org 22
Omaha Performing Arts Policies and Procedures
The Orpheum Theater and Holland Performing Arts Center are nonsmoking facilities. Beverages with lids are permi ed for most performances and are available for purchase in the lobbies.
In Case of an Emergency
Doctors, parents or patrons expecting phone calls should leave their seat location (on ticket) with the appropriate parties and house manager or head usher. The emergency telephone number is 402.661.8555.
Fire Notice or Weather Emergency
In the event of re or another emergency, you will be given instructions on how to vacate the facility. Please do not run. Instead, walk to the nearest exit and proceed to designated areas as directed. In case of inclement weather, you will be directed how to proceed.
Late Seating
Late seating is at the discretion of the performing company.
Electronic Devices
Electronic recording devices and cellphones may not be used during performances unless required for accessibility assistance. Please turn them off before the performance. Computers, tablets and video games are not allowed in the venues.
Photography
Presence at a performance constitutes your consent and agreement to be photographed and/or recorded in connection with the advertisement and promotion of Omaha Performing Arts, in all media now known or hereina er devised, in perpetuity.
Lost and Found
To retrieve a lost item, contact an usher or call 402.661.8555 if you have already le the venue.
Food Services
The Orpheum and Holland are served exclusively by O-pa Food Services and Catering, which provides a range of o erings, including pre-performance and intermission service. We also o er menus for private parties, special events and meetings tailored to individual needs and budget. For information or to book an event, call 402.345.0202 or email events@o-pa.org.
Entry Inspections
All guests a ending events at our venues are subject to visual and bag inspections conducted by Omaha Performing Arts security.
Tours
Omaha Performing Arts o ers free 30-minute individual and group tours of both the Orpheum and Holland. Reservations are required at 402.345.0202 or email info@o-pa.org. Tours are subject to the availability of the venues.
Accessibility Features
Omaha Performing Arts is commi ed to ensuring every patron's performance experience is convenient, safe and remarkable. Both the Orpheum and Holland o er a wide range of accessibility features. Unique requests may be accommodated by contacting Ticket Omaha in advance.
• Accessible seating.
• Accessible parking adjacent to the theater.
• Accessible restrooms.
• Accessible backstage accommodations for performers and technicians, including accessible entries, dressing rooms and restrooms.
• American Sign Language interpretation and Outlook Nebraska audio description is scheduled on select Saturday Broadway matinee performances at the Orpheum, but may be arranged in advance of other performances by calling Ticket Omaha.
• The Orpheum is equipped with hearing loop technology. Assistive Listening Devices (ALDs) are also available for all performances in both venues. Ask the house manager or usher for assistance.
• GalaPro closed captioning for select Broadway performances and other performances can be requested in advance via the box o ce.
• Guide and service dogs are welcome.
• If you have any special requests or concerns, please contact Ticket Omaha toll free at 866.434.8587 or 402.345.0606, or email ticketomaha@o-pa.org. We are pleased to assist you with your needs.
Parking
Both the Orpheum and Holland have nearby convenient parking. Parking is available at the Orpheum Theater in the OPPD garage on Howard Street between 16th and 17th streets. The Skylink takes you directly to the balcony level of the theater. Limited surface lot parking at 15th and Howard is available for $10. Holland garage parking is available at Omaha Park Eight at the corner of 13th and Dodge Streets. Meters in downtown Omaha run 9 AM to 9 PM Monday through Saturday.
Gi Certi cates
Gi certi cates may be purchased in any amount and are valid for events sold through Ticket Omaha. Purchase gi certi cates by phone or in-person at the Ticket Omaha Box O ce during business hours or email ticketomaha@o-pa.org.
Ticket Omaha
Ticket Omaha is the OFFICIAL ticket source for the Orpheum Theater and Holland Performing Arts Center. Ticket buyers who purchase tickets from a ticket broker or any third party run the risk of overpaying or purchasing invalid tickets. Please be aware that Omaha Performing Arts is unable to reprint or replace lost or stolen tickets from these sources and is unable to contact patrons with information regarding time changes or other pertinent updates regarding the performance.
Tickets may be purchased online at TicketOmaha.com, in-person at the Ticket Omaha Box O ce inside the Holland at 1200 Douglas St., Omaha, NE 68102 or by phone toll free at 866.4534.TKTS (8587) or 402.345.0606. The Box O ce is open Monday-Friday, Noon-5 PM.
Omaha Performing Arts acknowledges that its venues are currently on the traditional lands of the Omaha, Winnebago, Ponca, Missouria, Ojibwa, Otoe, O awa, Osage, Kansa, Quapaw and Lakota nations past and present. We honor the land and take this opportunity to thank the original caretakers for their stewardship and conservation since time immemorial, continuing through today. We recognize our responsibility to continue to listen to, engage with, and support Tribal Governments, Indigenous Peoples, and their inherent sovereignty.
23 O-pa.org
Delivering Excellence First Na onal Tower, Suite 3700 1601 Dodge Street  Omaha, NE 68102 402.341.3070 www.mcgrathnorth.com 402.504.9347 | HILEYHUNT.COM You built a life together. Planned a future. Then suddenly you're on your own. WEALTH MANAGEMENT FOR WIDOWS
Read
at
Focused long-term investing since 1986.
more
lawsonkroeker.com Find out why the Lawson Kroeker four-step process and our patient, polished and humble style can lead you to success over time.
It is the people and the process that leads to successful
investing.
Tom
Bruce
Chad Patrick
Totally Vein is a surgical practice located in Omaha, devoted exclusively to the diagnosis and treatment of vein problems.
Hills
At Immanuel Communities, you'll find more smiles shared between family and friends. More services and amenities to make each day incredible. Enjoy life the way you've imagined in retirement, and we'll take care of the rest.
Serving the Omaha Area Signature Communities: Lakeside & Pacific Springs Arboretum Village, Immanuel Village, Trinity Village Affiliated with the Nebraska Synod, Evangelical Lutheran Church in America 23_60_7 Love what's next.
Schedule a visit today at Immanuel.com
402.934.6996 totallyveinomaha.com 17001 Lakeside
Plaza Suite102