We invite you to breathe in the fresh air of wine country and taste elevated senior living. SP RI NG IS H ER E AN D TH E H IL LS AR E BLU SH ING WIT H WIL DFLO WER S. Our chefs pull inspiration from nature's bounty, sourcing ingredients from local venues to choose from, you can decide alfresco, or settle in for a multicourse gourmet dinner. A glass of wine from one of Napa's local wineries or one of the many craft beers on hand is sure to punctuate unforgettable culinar y experiences Call 707-244-3924 or visit watermarknapa.com to schedule your private consultation. A WATE RMARK R E TIREME N T C O MM U NIT Y 23 -N VN -2637B | RCF E L IC E NS E # 286 8 0391 9 wa termarknapa com | 70 7-24 4-3 924 40 55 S olano Avenue , Napa , CA 9455 8 Assisted Living, and Memory Care in one of the world's most renowned destinations. With upscale dining, a wealth of elevated amenities, and personalized care, here it's easy to grow and thrive. INDE P EN D EN T L IV ING AS SI S TE D L IV ING MEM ORY CAR E
Bring
Napa County has participated in the Bay Area Regional Energy Network (BayREN) since 2013. This partnership has helped Napa County residents save money, save energy and create more comfortable homes. BayREN strives to fill energy saving equity gaps through flexible and innovative programs. These programs were built on local government values and serve residents' needs.
In the last ten years, Napa County BayREN has enhanced energy savings of homes and buildings:
• 490 single-family homes with rebates on home upgrades
• Seven multi-family apartment buildings with 497 energy efficient units
•Completed 225 Home Energy Score assessments
•Conducted contractor trainings focused on energy savings through Codes and Standards
.org Contact an energy advisor to see how much you can save at (866) 878-6008
comfort to your own home while saving money and energy.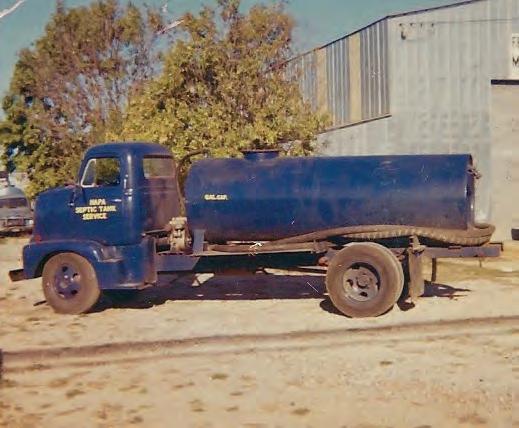 www.napaschoolofmusic.com frontdesk@napaschoolofmusic.com Call 707-252-4040 to sign up! Napa School of Music Napa School Music BUILDING SELF ESTEEM THROUGH MUSIC Sign up for SUMMER CAMPS! Jun 12 - Aug 4 9-2 Mon-Fri Ages 3-15 511 SILVERADO TRAIL • NAPA, CA • 707-224-1748 • NAPASEPTICTANKSERVICE.COM N APA S EPTIC T ANK S ERVICE , I NC . 76 YEARS • ONE FAMILY • 3 GENERATIONS OF OWNERS Happy Spring! After all the rain, be sure to have your septic tank pumped out, as needed, for optimum functioning! SPECIALIZING IN INSTALLATION, MAINTENANCE AND INSPECTION OF SEPTIC SYSTEMS.
4 napavalleymarketplace.com May 2023 DOKTOR KABOOM JUNE 17 1PM & 3PM NAPA VALLEY COLLEGE PERFORMING ARTS CENTER THE OKEE DOKEE BROTHERS JULY 2 1PM & 3:30PM YOUNTVILLE COMMUNITY CENTER TICKETS EANDMPRESENTS.ORG Fun for the whole family! Thanks to our supporters NV Presents 707.255.7115 | F 707.255.0917 3231 California Blvd | Napa Tuesday through Friday 9-5 | Saturday 10-3 designshowcasenapa.com Cabinets, Tile, Stone, Plumbing, Counters, and Window Shades - Since 1986 The Inn Call Director of Community Relations, Amber Cavagnaro, at 707 -252-3333 to schedule your tour today! RCFE# 286804069 3255 Villa Lane, Napa • innonvillalane.com
Here's to spring in Napa Valley. To days that are lighter, longer. To the scent of citrus in the air. To all the wonderful flavors, aromas, textures, and sounds of a season that's blossoming with the promise of good times to come. To the beautiful place that we share with friends and visitors alike, cheers.
To discover more, go to VisitNapaValley.com or stop by our Napa Valley Welcome Center in the heart of downtown Napa.
in partnership with