march 06, 2023 NORTHERN MICHIGAN'S WEEKLY • march 06 - march 12, 2023 • Vol. 33 No. 09
2 • march 06, 2023 • Northern Express Weekly In the Mercato at The Village at Grand Traverse Commons 800 Cottageview Dr • Traverse City havenclothingtc.com • silverfoxjewelrytc.com 2022-2023 Season Where community comes together March 10 - 18, 2023 @ Grand Traverse Event Center 738 S. Garfield Ave, Traverse CIty tickets: 231.947.2210 OldTownPlayhouse.com
Clear Profits
Line 5, America's most dangerous pipeline, endangers 20 percent of Earth's fresh water. Its legal issues are very complex. Lawsuits against shutting down Line 5 will take years, while Enbridge oil and profits continue to flow.
But a few things about Line 5 are simple: It has carried Canadian oil through the Great Lakes to Sarnia since 1953. Michigan uses little but bears the risk.
Oil should not be in the Great Lakes. Using the Enbridge pipeline around the lakes, rebuilt larger after the 2010 Kalamazoo spill, would be safer than boring a massive tunnel under the stilloperating Line 5 in the Great Lakes.
A Feb. 16, 2022, Canadian report from Environmental Defence details how the seven-year-old line around the lakes could accommodate most of Line 5's oil. But Enbridge chooses the clear profits of 70-yearold Line 5—almost $2 million a day.
Barbara Stamiris | Traverse City
Editor: Jillian Manning
Finance Manager: Libby Shutler
Manager: Roger Racine
: Lisa Gillespie, Kaitlyn Nance, Michele Young, Todd Norris, Abby Walton Porter, Caroline Bloemer
in Petoskey, Harbor Springs, Boyne & Charlevoix, call (231) 838-6948
Creative Director: Kyra Cross Poehlman
Contributors: Ren Brabenec, Ross Boissoneau, Anna Faller, Kierstin Gunsberg, Laurel Manke, Al Parker, and Sarahbeth Ramsey, Stephen Tuttle
Distribution: Joe Evancho, Sarah Rodery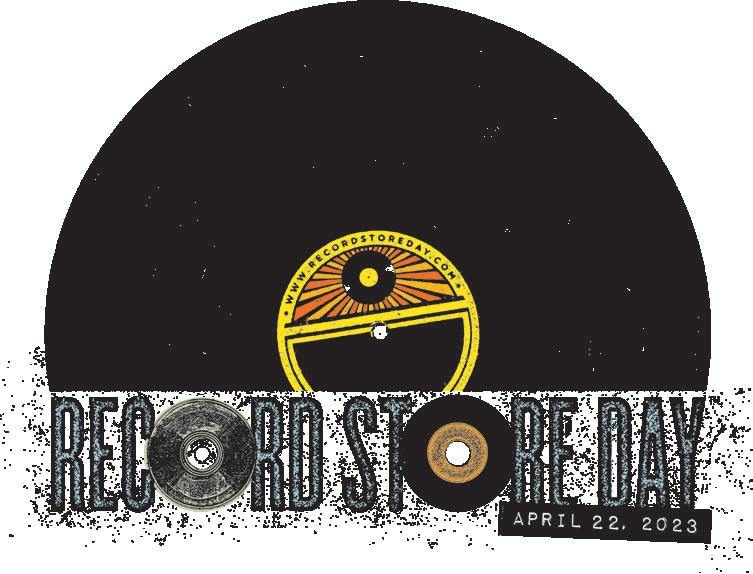 Northern Express Weekly • march 06, 2023 • 3 Onsite bird expert on use of bird houses, feeders & seed Nature products, gifts & books Guided bird walks 2072 J. Maddy Parkway, Interlochen 231-276-3145 Open 7 days barbsbackyardbirds.com barbsbackyardbirds@gmail.com SATURDAY, APRIL 22 Opening Early! 9am-6pm • Limited Special Record Store Day Releases • Additional New Vinyl Collections • Deals on Equipment, Speakers, and Merch 1015 Hannah Ave. Traverse City 231-947-3169 RPMRecords.net
The Devil's Element........................................ 7 Playing for a Community.... 8 Fascinating People of 2023..... 10 10 Years of Fascinating People... 17 The Spice of Life 22 columns &
Top Ten..... 4 Spectator/Stephen Tuttle............ 6 Guest Opinion.......................................... 6 Weird 24 Dates.. 25 Nitelife....................................... 28 Crossword.................................. 29 Astrology................................... 29 Classifieds 30 Northern Express Weekly is published by Eyes Only Media, LLC. Publisher: Luke Haase PO Box 4020 Traverse City, Michigan 49685 Phone: (231) 947-8787 Fax: 947-2425 email: info@northernexpress.com www.northernexpress.com
CONTENTS feature
stuff
Distribution
Sales
For
ad sales
Copyright 2023, all rights reserved. Distribution: 36,000 copies at 600+ locations weekly. Northern Express Weekly is free of charge, but no person may take more than one copy of each weekly issue without written permission of Northern Express Weekly. Reproduction of all content without permission of the publisher is prohibited. letters For Traverse City area news and events, visit TraverseTicker.com
Cover photo by Michael Poehlman with cover illustrations by Brianne Farley.