City Center
Stained Glass Show Spectacular
By Kai Rambow
The Stained Glass Club's show this year had some really spectacular pieces. If you missed it, we've got some photo captures here for you to get a sense of just how fabulous some of these works of art are.
Several members have won prizes at the state level for their work. The quality of work produced by club members here is always amazing and we get the privilege of seeing it up close. If there is a club having a show, you're encouraged to check it out.
FunFest Showcases SCC's Best
By Bob Sanchez
Hundreds of Sun City Center Community Association residents enjoyed a sunny March 11 at FunFest, the annual SCC showcase of clubs, groups, and civic associations. The Atrium was chock-full of displays from 88 clubs and organizations, each proudly showing what they have to offer. The fun extended to the plaza with many tents and food displays, as well as exhibits in the Rollins Theater all the way across Cherry Hills Drive.
April 2023 The News of
OFFICIAL PUBLICATION OF THE SUN CITY CENTER COMMUNITY ASSOCIATION NONPROFIT ORG US POSTAGE PAID MANASOTA FL PERMIT NO 157 ECRWSS ******ECRWSSEDDM****** Postal Customer Sun City Center FL 33573 Scan the code with your smartphone to find us online. www.newsofsuncitycenter.com CA Contact Information Administration Office 1009 N. Pebble Beach Blvd, SCC Phone: 813.633.3500 Hours – 8 a.m. to 3 p.m., M-F sccboard@suncitycenter.org Website: suncitycenter.org Information Center: 813.633.4670 CA SCHEDULE APRIL 3 Board Workshop Rollins Theater – 9 a.m. Zoom ID: 879 4083 8730 Passcode: 793015 12 Board Meeting Rollins Theater – 9 a.m. Zoom ID: 827 1879 3459 Passcode: 169125 12 Long Range Planning Report to Members Community Hall – 6:30 pm Zoom ID: 884 7661 5915 Passcode: 461769 18 Club Leaders Meeting Florida Room – 10 a.m. Zoom ID: 840 5303 0344 Passcode: 513280 27 Supplemental Board Meeting Board Room – 1:00 p.m. Agendas for the monthly Board Meetings will be posted on the Official Bulletin Board in the Atrium the Friday before and on the CA website, www. suncitycenter.org, under "Residents,"
Sun
Upcoming Meeting Agendas). They will also be sent via "What's New in the CA" email.
This full-size guitar was a crowd favorite.
The Front Porch Pickers in the Rollins Theater. (Photo by Paula Lickfeldt)
The Elegant Gardeners Club Orchid sale. (Photo by Paula Lickfeldt)
The seeing eye dogs were a hit everywhere they went. Here one is waiting to demonstrate skills.
Rhonda Altman spinning yarn.
(Photo by Bob Sanchez)
Iris McLoughlin has been with the Weavers for 9 years. (Photo by Bob Sanchez)
A musical welcome at the Atrium entrance.
This pineapple by Pat Paterniti showcased what can be done with stained glass. Kat Dunn put together this colorful piece.
Board Cuts Gold Card Fee, Says Volunteers Needed For July 4
By Mike Lee
A reduction in the cost of a Gold Card for Kings Point residents was reduced from $125 annually to $30 annually in a vote by the SCC Board of Directors at their monthly meeting on March 8. Five board members voted in favor of the reduction, with three board members voting against it. In addition to the reduction in cost, current cardholders will receive a reimbursement of $95 for fees that have already been paid for 2023.
According to Jim Collins, Board Vice President, "The fee was put into effect in 2019, and it didn't go over so well. It was kind of an arbitrary number. It led to clubs closing, moving off campus, and struggling
President's Report
Ron Clark, CA President
At the March 8 meeting, the Board lowered the 2023 Kings Point (KP) Club Usage Fee (Gold Card) Policy from $125 to $30. This Board policy change was in response to the requests from many clubs for help in increasing their membership. The policy change is focused on making our clubs stronger and improving the quality of club membership, especially for those 49 clubs that indicated that they wanted additional KP members.
KP members cannot use the pool, fitness center, CA library, etc. The Gold Card only allows them to join and participate in the Club activities for those Clubs that will accept them. CA members are guaranteed the ability to join a CA club. A KP member must be removed to make room for a CA member if the club is full, and KP members cannot be grandfathered into a club.
The health of our CA Clubs is very important not only to our quality of life, but also for attracting new residents and protecting the value of our homes. We want to remain an attractive community with vibrant clubs. The goal of the fee reduction is to help protect the health of our clubs. We can protect our facilities while strengthening our clubs and being good neighbors with our other SCC community.
As noted elsewhere in this issue, on April 12 the Long Range Planning Committee (LRPC) will present the proposed Master Plan for the Central Campus facility improvements. The proposed Master Plan is based on extensive member input including numerous surveys and six recent focus group sessions to determine the needs and desires of members.
There will be a vote at a special membership meeting to accept the Master Plan, currently scheduled for May 17 with provisions for proxy voting. If the Master Plan is accepted, then the LRPC will move forward to the design stage. All proposed construction costs must be pre-approved at future membership votes when sufficient funds are in hand. There will be no debt incurred and all construction costs will be paid for by the Capital Fund which is financed by the $3,000 Capital Fund fee for home purchases by new residents moving into our community.
We have an exciting opportunity to improve and modernize our central campus facilities to meet the changing needs of our community and to enhance our property values.
Shredding Day
Tuesday, April 4, 2023 • 9 A.M. To Noon
Parking Lot Near North Course Lane
Do you have documents to shred? Please feel free to bring your items to be shredded on the date, time and place noted above. There will be no charge for this service as this is being sponsored by the Community Association as a courtesy to its members. You will need to bring your current CA membership card with you as identification. We do ask that you bring your documents in either paper bags or boxes, no plastic bags.
to stay afloat." He went on to say, "I know this is a controversial comment. I expect to hear from some of the members. I've already heard from some, but it can't stay the way it is."
Board member Ron Matelski said, "My emails are running 2-1 against changing the fee. Why are we rushing into this?"
Board President Ron Clark replied, "We've had years of requests from the clubs for help. This has been discussed at several board meetings, and several club leader meetings. It's time to move forward."
Clark also noted that CA residents are able to join clubs at Kings Point, if the clubs allow, for no additional fee other than the annual membership costs. SCC Community Association clubs will be able to decide on their own whether they will accept members from Kings Point or not.
In other developments, an update on the pickleball and volleyball courts was provided by Matt Stewart of Stewart Courts. The pickleball courts are currently expected to be completed by April 30. The volleyball court construction is still at a standstill due to permitting issues. The next opportunity to obtain a
permit will be on April 18. Stewart indicated that the issues are primarily related to landscaping concerns with Hillsborough County.
The Community Breakfast will be returning on July 4 of this year. The board approved co-chairs for the event. The breakfast will be open to anyone that would like to come. The board has also approved a free concert series that will be held at the gazebo monthly.
The board approved a new bocce club, Nuovi Amici Bocce Club, a new budget committee and chairman, approval of hardship cases for 2023 dues, and fees to be paid by the CA to allow volleyball players to be able to play at the Ruskin Recreation Center while construction delays continue for the volleyball courts. They also approved paving a road to the RV Park at the West Campus, at a cost of $24,500.
Community Manager Lyn Reitz announced that there will be a shredding event on April 4, from 9 to noon. CA cards will be required, as this is a CA sponsored event. Director Debbie Caneen announced that donations of $2000 each had been received from both the Dog Owners Club and the Bridge Club, to help defer maintenance costs.
History Society
Bradenton Swashbucklers Invade Sun City Center
By Ilona Merritt,
Photo from History Vault
SCC has over 100 Social clubs and Organizations. From various crafts, singing, dancing, sports, and some clubs to have fun. But when you have learning and fun together, you have something special. Have you ever wondered how many organizations have existed in SCC? I wondered about that. So it was off to the vault of the History Society to check on clubs, and there were many. El Club Español caught my interest. It was fun, travel, etc. Variety galore. Everything that folks would enjoy. El Club Español, The Spanish Club, began as an informal group in 1964, chartered in January 1965, and disbanded in May 1979.
"Sun Citians in Action is undoubtedly the most exciting, colorful, fun-loving Ethnic Club in SCC. The Ladies wore beautiful Spanish Mantilla. There were exciting "hijinks" of the annual surrender of SCC to the swashbuckling "conquistadores" from
Bradenton, Florida. The tradition included dumping one of the SCC dignitaries into the Town Hall outdoor swimming pool. The battle would rage right in the Town Hall. Monopoly en España — They had a Spanish board, and all conversations were in the Spanish intermediate level! — El Club Español offered Club Social outings and trips and entertainment at monthly meetings. Learning to speak Spanish was essential to the club's activities. Sadly, Dorothy Bernhardt moved away from SCC, and the club disbanded. However, the Sun Citians had lots of fun while it lasted.
2 - CA Newcomers List prepared from CA staff data. Report corrections, additions to CA at 633-3500. 2/17, 2023 thru 3/16, 2023 Local Adress Name Hometown State/Country Phone 1751 Atrium Drive Terry & Saundra Pilkenton Arlington TX 512-806-8195 704 Augusta Drive Stephanie Newkirk Newport RI 954-803-5708 805 Augusta Drive Francis & Rhonda Incrovato Merrimack NH 603-670-3684 1012 Burbank Court Patricia Hall Marion IN 765-618-3582 1210 Caloosa Creek Court Robert & Julie Collins Dover DE 302-382-3477 618 Chipper Drive John & Eileen McGarry Avon CT 860-966-0775 720 Chipper Drive Ned & Jolee Timmer Orlando FL 616-638-9535 376 Club Manor Drive Gregg & Gloria Bohannon Louisville KY 239-207-5715 1814 Columbine Place David Smith/Elizabeth Fagan Galveston TX 775-870-2354 263 Courtyards Blvd. Apt. 102 Patricia Lepre Biloxi MS 228-547-8673 2469 Del Webb Blvd., E. Andrew & Diane Whicker Hilliard OH 614-306-3791 1913 East View Drive Jeff & Shelly Pitcher Plattsburgh NY 518-726-6592 1416 Emerald Dunes Drive Scott & Mary Jane Durie Peterborough Ontario 289-500-1559 2427 Emerald Lake Dr., Apt.206 David & Barbara Green Clifton Park NY 813-633-8383 624 LaJolla Avenue Richard & Margaret Reed Buffalo NY 239-560-3782 312 Linger Lane Beverly Haverkamp Grand Haven MI 614-498-0119 1801 Milford Circle Jeffrey & Robin Welser Easton PA 610-905-6109 1357 New Bedford Drive Bette-Jo McCourt Poughkeepsie NY 845-240-8767 2135 New Bedford Drive David Lemley Atlanta GA 404-606-0543 1861 Pacific Dunes Drive Jack Spindler St. Petersburg FL 727-304-9063 1814 Pebble Beach Blvd., N. James Paladino Brockway PA 412-480-6415 1920 Pebble Beach Blvd., N. Randal & Karen Williams Tacoma WA 352-403-6009 212 Stoneham Drive Wayne & Karen Cook Findlay OH 419-889-5156 1134 Villeroy Drive John Garden Worchestershire England 813-331-3138 1604 Woodmar Drive Roy Ovesen/Kelsey Nix Atlanta GA 678-592-0203 Statement of Purpose The Sun City Center Community Association serves the residents of Sun City Center by providing assistance for the elderly, assistance and essential services to tax exempt entities, and operates in lieu of a municipal government, thereby lessening the burdens of government (Hillsborough County, Florida).
Those dastardly men from Bradenton invaded the shores of Swan Lake brought their lovely senoritas along.
In January 2022, a new Long Range Planning Committee (LRPC) was established with Eric Porr as Chair and Kim Roush as Vice Chair. Throughout 2022 the LRPC conducted multiple community surveys. Below are the dates and number of survey responses: March 3, 2022, (1858), March 25, 2022, (1149), July 8, 2022, (1144), July 21, 2022, (1129), and September 18, 2022 (1014).
Process
The LRPC also conducted several focus groups to get a better understanding of what the Sun City Center residents would like to see happen. Community input resulted in a Top 10 List of projects, which included: New bar and dining area, landscaping and beautification, walking trails and green space, resort style pool, rebuild or renovate Rollins building, outdoor covered pavilion, new building with club space, outdoor music venue, land acquisition, and more pickleball courts.
Progress
We're in the process of increasing the pickleball courts from six to eight, adding two new volleyball courts, and shaded areas in the sports complex. The Landscape subcommittee recruited professional input from the University Florida and Alexander's Landscaping Company. Phase I of landscaping was completed in October 2022, and they are beginning to work on Phase II. The Communications subcommittee created a web page (suncitycenter.org, search "residents" and "long range planning") for sharing information, sent out multiple emails, and placed monthly articles in The News of Sun City Center
In November 2022 the LRPC hired an experienced land design company, OutsideIN Architecture, to assist with creating a master plan based on the community's input and accomplishing the community's Top 10 List. Darren Azdell and Adam Fritz were introduced at a community meeting on January 4, 2023. Adam, Darren, and Anastasia began working diligently with the information received from the LRPC. They visited our community on multiple occasions to watch, listen, and learn more about us. Based on the information received from the LRPC and their own research,
Stained Glass Club
Darren, Adam, and Anastasia attended the January 19, 2023, community Focus Groups where they presented three master plan frameworks. Community members were asked to review the frameworks and provide input or ask questions regarding their presentation. They received and reviewed 183 comment sheets plus 60 additional responses. After reviewing input from the previous Focus Group, Darren, Adam, and Anastasia returned for another Focus Group session on February 28, 2023. They shared that the majority of the community chose Framework C as their favorite. Framework C creates an Artesian Plaza, Radial Park and Trail/Boardwalk, and an Oasis Recreation and Entertainment Plaza. This framework promotes gathering, creates connectivity for uses, increases parking options, and incorporates all ideas as supporting elements for long term plans. Postersize layouts are in the CA office and the Atrium of the plans for the community's review.
Two additional focus groups were held on March 21, 2023, in the Rollins Theatre to discuss phasing and budgeting of a master plan. A Grant Writing Committee was established in February 2023 to pursue additional funding for our master plan.
Master Plan Presentation
A presentation of a master plan will be in the Community Hall on April 12, 2023 from 6:30pm - 8:30pm. Please mark your calendar and plan to attend.
Member Vote in May
In May of 2023 we will have a special membership meeting to vote on the master plan. Based on the outcome of this vote and the community's confirmation of a master plan, the SCC Board of Directors will begin the RFQ process to secure a company to design Phase I of the master plan. After receipt of more information via the RFQ process, we are planning to have a membership vote on authorizing the construction cost for Phase I of the master plan in October/November 2023.
For more information, visit "suncitycenter.org/residents/longrange-planning". Feel free to reach out to any of us at any time with your questions or comments.
FunFest March 11, 2023
By Paula Lickfeldt
The Stained Glass Club was founded in 1991. The first president was Phyllis Colleran. She was the president from 1991 until 1996. In the beginning the Stained Glass Club shared a room with the Railroad Club. The Stained Glass Club had three tables, two grinders and a sink. The grinder could be filled with water at the sink but when the work was finished, the grinder had to be carried outside and the water dumped in a nearby sewer.
During the early years, the club members did anything and everything to raise money. If they were ever able to move to a larger space they would need more equipment. In 2001, The Arts and Crafts building was going to become a reality. In 2003, the building was finished and the new Stained Glass Club became a reality. Dave Tichey donated the first kiln and that was the beginning of glass fusing for the club.
The art of glass fusing has grown in popularity over the years and the equipment has expanded too. The club now has a total of nine kilns. Kay Bogart, a member of the club, liked glass fusing so much that she took it upon herself to learn everything that she could regarding kilns and fusing schedules. She is now the kiln manager and is more
than willing to share her knowledge to ensure the end result of the project is what the artist intended.
Membership in the Sun City Center Stained Glass Club is open to all members of the SCC Community Association. The dues are $30 per year. When a person joins the club, however, they are required to take a series of classes that will familiarize them with all of the kilns, grinders and other machines available for use. The cost of the class is $30. Each member is asked to donate two projects each year to sell at FunFest. With the money that is obtained from the yearly dues, new member classes and sales of the stained glass projects, the club is able to maintain the equipment and replace equipment when necessary.
Each year the Stained Glass Club has a juried Art Glass Show. The 2023 show was in the Florida Room on February 23 and 24. This show has been very successful over the years as the community enjoys seeing what the members have created.
The Stained Glass Club gives back to the community with donations to the CA Holiday Gift Fund, The Mary Petro food and medicine fund for residents of SCC and KP and they donated glass projects to clubs for their raffles.
Monday Movies
Rollins Theater
Second and Fourth Monday, 1 p.m.
Movie attendees must present a current SCCCA ID Badge, a SCCCA Guest Card or a Kings Point Gold Card to attend. Dates and time may be changed if necessary. Theater capacity is limited to 145 attendees per the Hillsborough County Fire Code.
April 10: Easter Sunday •1 hour, 36 minutes
Stand-up comedy sensation Jo Koy stars as a man returning home for an Easter celebration with his riotous, bickering, eating, drinking, laughing, loving family, in this love letter to his Filipino-American community.
Starring: Jo Koy, Tia Carrere, Asif Ali, Tiffany Haddish, Lou Diamond Phillips
Genre: Comedy
Rating: PG-13 some strong language, suggestive references
April 24: Gigi & Nate •1 hour, 54 minutes
The story of Nate Gibson, a young man whose life is turned upside down after suffering a near-fatal illness and is left a quadriplegic. Moving forward seems near impossible until he meets Gigi, a curious and intelligent capuchin monkey trained to assist with his basic needs. Gigi helps Nate find what he needs most of all, hope.
Starring: Charlie Rowe, Marcia Gay Harden, Jim Belushi, Josephine Langford
Genre: Drama
Rating: PG 13 language, some thematic material
April 2023 The News of Sun City Center CA - 3 LRPC Report
Denise Superrault, club president, makes a floral window hanging.
A picture of the project that was raffled at the annual show.
CLUBS
NOTICE: Each community and club in Sun City Center and Kings Point has specific rules about membership and attendance. Unless specifically stated or posted, most venues, meetings and events hosted on the Community Association campus and in Kings Point require attendees to bring their SCC CA or KP ID or come with a resident member. When in doubt, contact the club in question - not the venue or association - prior to arrival. Thanks.
Organ Keyboard Club
Thursdays, from 9:45 to 11 a.m. • Armstrong Room
All skill levels welcome, instruments provided
Cyber Computer and Phone Security
Presented by the How-to-Fix-It Club
April 12, at 7 p.m. in the Caper Room
Info: "mlpphillips@tutanota.com"
Metaphysical Society Presentations
Wednesdays at 10 a.m.
Atrium, Heritage Room
Love offering accepted
April 5 • "The Power of the Brain & Metaphysics" presented by Cindy Castillo
April 12 • "Take Charge of Your Own Health" presented by Maria Vilasi
April 19 • "Healing from Past and Present" presented by Kellee Suarez Kellee
April 26 • "Tarot Archetypes" presented by Pava Radokovich
For more info, call Roger at 813-326-3697, Ken at 650-245-6979, or Nancy at 813-541-1945.
Potters Donate to Samaritan Services
The Potters Wheel Club of Sun City Center donated $300 to Samaritan Services. Pictured, from left to right, are John Mayoka (President of Samaritan Services) and Joel Bahl (of the Potters Wheel Club of SCC). For Samaritan Services information call 813-634-9283. For SCC Ride, call 813-633-6111.
Computer Club Meeting & Classes
Monthly Meeting
Wednesday April 12, at 7 p.m.
Florida Room
Bill James will present "Chromebooks, an Alternative." A Chromebook does what many people want a computer to do, better and faster than many other laptops.
Computer Club Classes
Intro to Computers I (for novices) • Tuesday, April 4 and 11, from 10 to noon
Introduction to Excel • Thursday, April 13, from 9 to noon
Intro to Computers II (for beginners) • Tuesday, April 18, from 10 to noon
Buying a Computer • Thursday, April 20, from 9 to 11 a.m.
iPad/iPhone for Seniors • Friday, April 21, from 9 to noon
Intro to Computers III (basic word processing) • Tuesday, April 25, from 10 to noon
Scam Awareness • Friday, April 28, from 10 to noon
The Computer Club Lab is open from 12:30 to 4:30, every day except Sunday. Tuition is payable upon registration. Costs and other info, email Pauline Baker, Education Director, at "paulinebaker864@gmail.com" and "scccomputerclub.org".
Duplicate Bridge
The Duplicate Bridge Association of Sun City Center celebrated its March Madness by sponsoring a Sectional Bridge tournament at Sun City Center Community Hall March 3 through March 5. Players from as far as Naples and Lakeland participated to compete for digital Silver master points awards. The tournament was chaired by Bob Krueger and tournament games were directed by Christina Vanleeuwen.
Multicultural Heritage Club Anniversary Picnic
Friday, May 12, from 11 to 3 p.m. • Horseshoe Pavilion, South Campus 1910 South Pebble Beach Blvd.
Enjoy hot dogs, burgers, baked beans, salads, desserts, drinks. Members, free. Guests, $10. Tickets available at the Atrium ticket kiosk.
Bunka Club
Explore the art of Japanese silk embroidery, Monday to Thursday, from 9 to noon. Arts & Crafts Building, near Stained Glass Club.
SCC Swim Dancers Show
The 40th Anniversary of Synchronized Swimming was celebrated on March 4 at the SCC Swim Dancers Show, "Through the Years." The show was directed by swimmer Jinny Hurley and numbers were choreographed by individual members. With the 2023 show over, the Swim Dancers will start planning the 2024 show. What will the theme be? If you have an idea, call Sue Muise at 813-633-2479.
Stained Glass Show Winners
In a juried show, winners were chosen in three categories: (l to r) Susie Brown (Fusing), Cor Van Der Woude (Best of Show), Jan Miles (Soldered). Thanks to the 500-plus people that viewed our show and voted the guitars the coveted People's Choice Awards. Jan Kendall won in the Soldered category, and Tom Miles in the Fused category.
Fitness Dance Club
4 - CA April 2023
Latin
M-W-F, from 1 to 2 p.m. • Atrium Dance Studio
us out for $2 (guest fee) or join for $10 yearly dues and $1 per class or $5 a month. Info: Deb Zieg, 434-409-9470.
SCC
Check
SCC Atrium Dance Studio
The SCC Cloggersizers recently performed in the Vesta Follies.
L to R: Kathy Hatfield, Susan Roberts, Jill Kelly, Susie Keltz, JoAnne Kerr, and Roslyn Carter.
Preventing Crime & Fighting Scams
By Gezil Andrews
When community organizations come together, you get the Power of Three: the truth, the whole truth and nothing but the truth. Or as we learned at the "Preventing Crime Against Senior Citizens" seminar, you get people who become knowledgeable, tell their neighbors and others who take smart, safe actions. Good things multiply against the act of crime!
Over 400 people and vendors from our community attended the Conference. The Men's Club hosted the workshop and the Community Foundation served as the major sponsor. In her opening remarks Marlene Spalten, President and CEO of The Community Foundation (CF), emphasized that many members of the CF live in Sun City Center, and "are your personal connection" to their work.
Major Dennis Fogarty brought greetings from District 4, HCSO, reminding residents that the #1 action we can take to protect our assets is to lock our cars and homes. He shared that
"we need each other to fight crimes." And encouraged everyone to "watch on behalf of yourself and your neighbor."
own experience and knowledge into their presentation like Bob Bush from AARP who volunteers on behalf of the AARP Fraud Watch Network. Bob shared that
Diamond Lil at 80
By Kai Rambow
We were all there to see a grand lady. The World War II vintage aircraft is one of a very few in flying condition.
Eighty may not seem like a big number to us, but in the world of aviation, it's a really big number. Diamond Lil, one of the
first B-24 bombers ever built, has been flying for 80 years. Most passenger planes are retired after 20/25 years of service.
Diamond Lil never flew combat missions due to an early training accident. She did go on to have a varied career, including a stint as a corporate aircraft. Acquired by the Commemorative Air Force, this B-24 was restored to World War II markings.
If you like seeing these aircraft, I would suggest seeing them soon. At 80 years old, there is serious consideration to retiring these aircraft to static display only. The Commemorative Air Force has a website where you can see the exhibition scheduled for their aircraft.
8.8 billion dollars, on average, is lost to fraudulent actions every year and while this represents everyone impacted by fraud, seniors are the most vulnerable and targeted. Why? Because we are trustworthy and curious. Add to our own personal attributes is the fact that Florida is in the top three high profile
states for scams!
Nicole Negron, Florida Department of Children and Families, talked about State Statute Chapter 415 that speaks to abuse, neglect, or exploitation of Seniors. The core message was that "the person doing the harm has to be in a position of trust or a confidante." Neglect can be by a caregiver or vulnerable adult: the vulnerable adult relates to selfneglect. A vulnerable adult can be 18+ - 100+ years old. If you see something, say something.
The wrap up speaker was Don Shuttlesworth of the SCC Computer Club. Don spoke on cyber security. He reminded us that a hacker just needs an external IP address and you're it! The key to avoid computer hacking and scams is to install updates on your computer and don't give out your passwords. Don't keep passwords on scraps of paper, but rather consider a digital password keeper. A hacker attack occurs, on average, every 39 seconds!
More Pool Closings for New Club?
By Kai Rambow
Did you hear about the exciting new club called "Spearfishing?"
The club has enough new members that both the indoor and outdoor pools will be closed for members to practice.
"The biggest challenge we face as a club," noted club president, Mark Erickson, "is practicing without injuring anyone. For this reason, at least one pool will be shut down for an hour at a time.
"We'll also need to practice under various conditions, so we'll be using both the indoor and outdoor pools and on occasion the walking pool." If you're interested in joining, you can call Mark at (555) 867-5309. For
additional information, Happy April Fool's Day!
Easter April 9th
NONPROFIT ORG US POSTAGE PAID MANASOTA FL PERMIT NO 157 ECRWSS ******ECRWSSEDDM****** Postal Customer Sun City Center FL 33573 Scan the code with your smartphone to find us online. www.soco.news
Starting up the engines on one of the last flight worthy B-24s. Several passengers had paid $625 or more to fly in this classic World War II bomber. Well past their prime, these vintage aircraft may be retired soon from flying.
Mark Erickson, president of the new spearfishing club demonstrating some of the skills members will practice. No residents were harmed during this photo shoot, and don't fret, this is all April Fools fun!
Easter April 9th of Sun City Center & South County News Line: 813.938.7441 • Ad Line: 813.938.8721 • www.soco.news • April 2023
Jeff Merry, Detective Caitlyn Lance, St Petersburg Police Department; Brian Kronz, Detective, St. Petersburg Police Department; Marlene Spalten, President and CEO, Community Foundation. Detectives Lance and Kronz attended to learn what Jeff Merry and our community leaders are doing to protect Senior Citizens.
Scams continued on page 2.
The Editor's Corner
In Good Repair
By E. Adam Porter Editor, News of SCC & South County
Outside, saw blades whine and whir, a discordant harmony accompanied by the staccato tok-thunk of hammers pounding nails, creating a less-thanmetronomic beat. The siding on my house has weathered a few decades, and the time has come to assess and replace what's worn with new and better. When the siding and window trim are finished, the carpenters will replace the timeworn, beleaguered staircase that provides us access to the living space on the second floor.
The house has been here 40 years, the stairs and siding a bit less. Fortunately, the bones of the house are in good repair. Despite the convection oven heat and tropical humidity of summer and the frequent downpours in spring, despite hurricanes and floods and all manner of natural wear and tear, regular maintenance has kept the foundation and the frame strong.
Some of what must be done is frequent—daily, weekly, and monthly chores that, if left undone for too long, will allow for problems that may not show up immediately, but will fester under the surface, leading to big trouble down the line. Other, more involved repairs, like the wall-shaking activity just outside my office window as I write this, happen less frequently, but require more work, more investment in time and skill and treasure.
We've all been there… We do it because we know,
Scams continued from page 1.
if we do it right, the investment pays off. Over the past decade we've been in this house, this place has become more than a building. It's a shelter, a sanctum, and a refuge… the place my younger boys will look back on and remember as where they spent their childhood, and the place my oldest comes home to when the Department of Defense allows him time away.
We all have a place like that—a place that means so much more than the words we use to describe it. Thinking about all of that has me musing on other things that, though they require a lifetime of investment, are worth every bit of it.
Later this month, my bride and I will celebrate 25 years as "man and wife." Compared to some folks reading this, we're still just getting started, and that makes me smile. I hope we're fortunate enough to see another 25 years. I hope that life allows us that much or more. No guarantees, but here's hoping.
Even if we have the time, I know we won't make it unless we invest in the upkeep. Like everything worth keeping, marriages require regular maintenance. Daily, weekly, and monthly repairs, along with occasional bigger investments in time and treasure. Otherwise, the burdens, stresses, and responsibilities of life take over and sweep us away… or apart.
In his evocative and beautiful song, "Vampires," Jason Isbell writes:
"It's knowing that this can't go on forever…
Likely one of us will have to spend some days alone
Maybe we'll get forty years together
But one day I'll be gone
Or one day you'll be gone…"
For some, those "40 years together" Isbell sings about have come and gone. They're working toward 40 more. For others, life had different plans.
They had some good years and some bad years with the one they love, but they would
gladly take the good or the bad if it meant they had more years together.
I had no understanding of what any of this really meant when Shel and I exchanged vows and said "I do" 25 years ago. Standing there, staring into her beautiful blue eyes, I was too enchanted to care that I really had no clue what it meant to invest in the daily, weekly, and monthly maintenance of a marriage. To have to do that work for better or worse, in sickness or in health… and, yes, also in those times I was so upset about some dumb thing or another I could barely remember those vows.
Thankfully, given my leaky memory, it hasn't been the vows we wrote for each other a quarter-century ago that have kept the foundation and bones of our marriage strong. It's the maintenance. Doing the work, every day, even when we don't feel like it, even when we're
mad or sad, stressed or tired. The investment of empathy, humility, grace, and a shared commitment to keeping up our share of the humor along with the hard work.
Of course, things still get dusty and rusty and creaky in our relationship, the same way we occasionally have unfolded laundry on the couch, squeaky hinges on the doors, or cobwebs in the high corners of the walls, faded or flaky paint on cracked siding... Life happens, and, in the grand scheme of things, we're just two people trying to figure it all out in a world with way more questions than answers.
We're nowhere close to perfect, and that's okay… Investing in ourselves and each other, doing what we know to do the best way we know how to do it has worked so far, and our relationship will keep working in good order, as long as we keep up the maintenance.
of SCC & South County
Is a publication of NOKPmedia PO Box 6212, Sun City Center, FL 33573-6212
News Line: 813.938.7441 • Ad Line: 813.938.8721
Submission Deadline: 15th of the month prior to publication.
ADVERTISING: Neither NOKPmedia, nor its representatives or publications are liable for errors in advertising. THE NEWS does not endorse and cannot verify the accuracy of claims or representations made by advertisers who are solely responsible for advertisement contents.
SUBMISSIONS: THE NEWS is proud to be the ONLY print media publication distributed to EVERY home and business in Greater Sun City Center, as well as several nearby communities in South Hillsborough County. We are dedicated to providing you a local paper with a "hometown" feel. Submissions we accept include: community events or business news, club or group announcements, stories and poems, as well as your favorite joke, song, photo, artwork, or travel story.
NOKP Media (Publisher) reserves the right to edit or otherwise refuse all submissions. Neither the publisher nor the editor assume any responsibility for the return of submitted items. Mailed submissions can ONLY be returned if a correctly sized SASE is included with the submission.
Basic paragraph format required for all submissions. Submissions including ALL CAPS, multiple colors, and other 'flyer-type' formatting will not be considered for publication.
Email submissions are preferred. Submit stories and photos to "editor@soco. news". Place the content in the body of the email and attach pictures in .jpeg or .png format. Submissions may be submitted via the SUBMISSIONS link at www. soco.news
Mailed submissions should be sent to:
The News of Sun City Center & South County C/O NOKPmedia PO Box 6212 Sun City Center, FL 33573-6212.
LETTERS: The News of Sun City Center & South County will not publish any political, proselytizing, or complaint letters. We will consider "thank you" notes for good service directed toward local people, organizations, or businesses.
DECLARATION: No part of this publication may be reproduced without the express written consent of NOKPmedia. All editorial copy is strictly the opinion of the author and does not necessarily reflect the opinion of this publication, its officers or employees, or the Sun City Center Community Association.
E. Adam Porter Editor in Chief 813.938.7441 editor@soco.news
John Wolf Advertising 813.938.8721 newsofsccads@gmail.com
Don encouraged residents to go to the SCC Computer Club lab if you don't know what to do in maintaining your passwords. Practice a script for when you get an unidentified call: Say, "I can't talk about it." Just keep
repeating this until you can hang up. Don't open emails where you don't know the sender. Don't open texts either. Don't answer your door if you don't know who it is. If you can spot a scam, you can stop a scam!
Ilona Merritt Reporter imerritt@soco.news
Mike Lee Reporter mlee@soco.news
Andrea L.T. Peterson Reporter apeterson@soco.news
Nancy Jean Design and Layout art@soco.news
Kai Rambow Reporter krambow@soco.news
Bob Sanchez Reporter bsanchez@soco.news
Paula Lickfeldt Reporter plickfeldt@soco.news
2 The News April 2023
Contributors: Frank Kepley, Garry Higgins, Bob Monahan, Peggy Burgess, Tiffany Rivers, Debbie Caneen, John Lampkin, Cathy Meyerhoff, and Ron Clark. (CA President).
Shelby Hillman, Community Service Aide; Jeff Merry, Cliff Fletcher, Community Resource Rep; Hillsborough County; and Major Dennis Fogarty, HCSO.
This emergency department is part of Manatee Memorial Hospital. This is not an urgent care center. Its services and care are billed at hospital emergency department rates. Physicians are on the medical staff of Manatee Memorial Hospital, but, with limited exceptions, are independent practitioners who are not employees or agents of Manatee Memorial Hospital. The hospital shall not be liable for actions or treatments provided by physicians. For language assistance, disability accommodations and the nondiscrimination notice, visit our website. 231298158-1359490 12/22 ER at Sun City Center, an Extension of Manatee Memorial Hospital, is a full-service emergency department that provides care to those in need 24 hours a day, 7 days a week. Our new facility is located at 16504 S. U.S. 301, Wimauma, FL 33598, adjacent to Walmart ® ER at Sun City Center features: • Care for all ages • On-site physician 24/7 • Total of 10 treatment areas including 3 rapid medical exam spaces • Full-service laboratory, X-ray, CT, and ultrasound manateememorial.com Now Open
Kindred Spirits Meeting
Wednesday, April 5, at 3:30 p.m.
Kings Point Banquet Room, 1900 Club House Dr. Ladies, are you tired of going to restaurants, movies, and events alone or maybe not going at all? Come meet other women to enjoy life with and build friendships. Our guest speaker is Joanne from the SCC Travel Club. If you are from outside of Kings Point, let the guard at the gate know you are coming for Kindred Spirits. Info: Michelle Mason, 813-492-8920 or "mmason@seniorsinservice.org".
Galaxy Bridge Luncheon
April 6, doors open at 11 a.m. United Methodist Church, 1971 Haverford Ave. The lunch price is $18. RSVP to Kathie at 410-879-1112 or Annetta at 813-633-3277. This group is open to all women of SCC, Freedom Plaza, and Kings Point gold card holders.
South Shore Democratic Club
First Thursday each month at 1 p.m. St. Andrew Episcopal, 1239 W. Del Webb Blvd. All likeminded people are welcome. Hear representatives from local, regional, state and national government and organizations speak on issues that affect our lives in Florida. Info: "SSDmembership@ gmail.com".
Kings Point Italian Club April In Paris Party
Wednesday April 12, doors open at 4:30 p.m. Kings Point Veterans Theater
Food provided by Banquet Masters, soft drinks provided. BYOB. Music for dancing by Wade Williams. Members $25, guests $30. Tickets on sale April 4 and 5, KP North Clubhouse lobby, from 9 to noon. Info: Frank Oleskewicz, 813-300-4010, "kpitalianclub.com".
Comedian Juanita Lolita
Saturday, April 15, doors open at 1:30 p.m.
Join the SCC Woman's Club Garden Party (clean) Comedy Show fundraiser. Juanita Lolita will be showcasing her talent at the SCC Atrium Florida Room on 945 D. North Course off of N. Pebble Beach Blvd. Tickets $25, available at the Atrium kiosk, April 3-5. Tickets also at the door. Info: "sccwomansclubfund@gmail.com".
Luncheon and Fashion Show
Saturday, April 15, at 11 a.m. Firehouse Cultural Center, 101 1st Ave. NE, Ruskin Thrifty Fashions from Mary & Martha House Retail Store, food provided by Banquet Masters. Tickets $30, call Theresa, 813-4192467. Wear your Thrifty Fashions to be eligible to win a prize! There will be a silent auction of an array of wonderful gift baskets. A portion of the proceeds from the event will benefit Mary & Martha House, "marymarthahouse.org".
Eagle Audubon Society Meeting
Monday, April 17, at 1:45 p.m. St. Andrew Presbyterian, 1239 West Del Webb Blvd. Halle Goldstein of Audubon Florida will present Audubon's work toward a more resilient Florida via natural climate solutions. Info: "eagleaudubonflorida.org" or "Facebook.com/eagle1984".
South Bay Genealogy Society Meeting
Tuesday, April 18, at 10:30 a.m.
United Methodist Church, 1971 Haverford Ave.
Optional round table discussion, luncheon at noon, speaker at 1 p.m. Speaker will be Debbie Smyth, presenting "DNA Doesn't Lie, But Needs Help To Find Truth." Cost $18. RSVP to Dianna 864-6071330. Make your check payable to SBGS, and mail it to South Bay Genealogical Society, PO Box 5202, Sun City Center, FL 33571. Your check must be received by April 6.
Children's Board Speaks at AAUW
Saturday, April 15, doors open at 9:30 a.m. SCCCA Central Campus, Eberhart Building
Maria Arias, manager of Children's Board Family Resource Center in Ruskin, will speak to Sun City Center SouthShore Branch of American Association of University Women. $10 collected at the door. AAUW raises money for scholarships. RSVP or info, Susan Nasrani at 570-401-5346.
Cat Lovers Club
Tuesday, April 18, from 10 to noon
Trinity Baptist, 702 Del Web Blvd W.
Presentation by Glen Hatchell, Behavior & Enrichment Manager of Humane Society of Tampa Bay. Donations of cat food for our "Feed the Tuna Chest" program are always welcome. Info: "info@ catloversclub.org".
1957 T-Bird is Cruiser of the Month
Tim Faltus and his sons Kyle and Dylan of Ruskin worked for six years replacing or refurbishing every nut, bolt, fixture, and component of their 1957 Thunderbird. The result is a stunning concours-quality roadster selected as the Roamin' Oldies cruiser of the month at its first–ever public showing.
Tim says he found working with his sons rewarding, and finding the right parts the most time-consuming part of the job. "We wanted to keep it all original, and it took a lot of time and work to get them all. We had to go overseas to find some."
The Roamin' Oldies host a cruise-in from 1 to 4 p.m. the first Sunday of every month, with a rain date the following Sunday, at the Mira Bay Village Shopping Center on US-41 in Apollo Beach. Info: Frank at 856-373-8497.
4 The News April 2023 COMMUNITY Community
5. We Welcome Selina J. Lin, M.D. Dr. Lin is now accepting new patients! 813-633-3065 CoastalEye.com 1515 Sun City Center Plaza Coastal Eye Institute is pleased to welcome Dr. Selina Lin to our Sun City Center office. Dr. Lin is a Board-Certified Ophthalmologist and Fellowship-Trained Retina Specialist with expertise in: • Macular Degeneration • Diabetic Eye Care • Flashes & Floaters
Laser Surgery of the Retina
continued on page
•
This 1957 Thunderbird restored by Tim Faltus and his sons of Ruskin is the Roamin' Oldies March Cruiser of the month.
Community continued from page 4.
Daughters of The American Revolution
Wednesday, April 19, at 12:30 p.m.
Atrium, 945-D North Course Lane
Our guest speaker will be Don Gunn with a program on "Patrick Henry". All members, Sun City Center and Kings Point residents, and anyone interested in joining the DAR are invited. Info: Kay Adkins, Regent, at "mujerdragona@yahoo.com".
GFWC SCC Woman's Club Meeting
Thursday, April 20, doors open at 11 a.m.
Meet and greet, buffet lunch, and program
SCC Community Hall, 1910 S. Pebble Beach
Caroline D'Antonio will present " The Story of The Unsinkable Molly Brown." Members are encouraged to wear springtime colors, pearl necklaces, and fancy hats. RSVP by Monday, April 17, to "suncitywomansclub@gmail.com". Buffet lunch $17, paid at checkin. More info: "sccwcmembership@gmail.com" or 813-546-2329.
DAR FunFest
Wreath Raffle Winner
Daughters of the American Revolution held a raffle for this wonderful patriotic wreath. The wreath was made by the talented Alexis Brown and donated for this event. Congratulations to Barb Danielson of SCC, our winner. All proceeds from our booth will go to help replace the flags that were lost during the last hurricane. Thank you all for the donations for our "Keep The Flags Flying on 674".
Lions Club Luncheon
Tuesday, April 4 and 18, at 11:30 a.m.
Sun Towers, 101 Trinity Lakes Drive
The SCC Lions Club have rechartered under a new name, Sun City Center/South Shore Lions Club, which more accurately describes the areas in which we are involved. For over 37 years volunteer Lions Club members of the SCC Lions Club, a nonprofit 501 (c)3 service club have provided humanitarian services to those needing assistance.
Luncheon info or RSVP to Bob Jenkins, 586-295-5135, or "rwj045@ gmail.com". RSVP required. Meals $12, served by the Sun Towers Culinary Staff. Contact Maryanne Eberle, 609-694-8235.
GFWC Volunteer of the Year
Shawna Wainright has been a member of the SCC Woman's Club for only one year and has donated over 300 volunteer hours. She is our current Fundraising Chair and is organizing our spring event in April. Besides that she helps proof-read the monthly newsletters, helps the Membership Director come up with ideas, and mails out invitations to new people in Sun City Center.
Shawna is talented in Arts and Crafts and uses her hands to crochet lap blankets, and sews heart-shaped pillows for Hospice House, Cancer Center, CAHT and assisted living centers. In the fall, she led a project for writing 2,000 Christmas cards to overseas service members and then headed up a group of WC ladies to write 300 cards for five Senior Resident Centers.
She helped me plan our 60th Diamond Jubilee and made a special Celebrating 60 Years poster out of recycled wine cork. For High Neighbor she made labels and hand wrapped 200 mints.
As the Health and Wellness Chair, she works with the Program Committee and delivered the 200 items we collected for Showered to Empowered for the less fortunate. She crochets plastic mercy
SCC Rotary Club Speech Contest
SCC Rotary Club held its annual high school speech contest in February. This year's topic was "Imagine Rotary". All three winners this year are from Lennard High School. Pictured (l-r) are Bill Cox (President), Aleah Applin (2nd place), Emmo Do (1st place), Jasmine Cheong (3rd place). Judges Brian Pawley, Lin Roderick, Kat Blake, and Timekeeper Ted Jacoby. First place winner, Emma, will now compete at the Rotary Area level, where that winner continues to the final District contest.
SCC Emergency Squad's Newest EMRs
The Emergency Squad welcomes our newest Emergency Medical Responders: Victoria Petersen, Instructor; Leslie Anderson, Instructor; Jodi Nettleton, Mark Kelemen, Michael Aimone, BJ Capron, Instructor. In front: Herb Hartman, Greg Ferreira, and Michael O'Brien.
April 2023 The News 5
L to R: Lois Shelton, Martha Delgado, Jim Delgado, President Harry Eberle, Bob Jenkins, and Bruce Shelton. The Delgado's and Shelton's are new members of the Lions Club.
6696 Cortez Road 941.792.0077 CORTEZ 1525 51st Avenue East 941.721.7773 ELLENTON Bradenton Beach 941.778.AMOB (2662) BRIDGE ST. PIER 6906 14th Street West 941.758.7880 LANDSIDE It's all thanks to YOU that we've been voted BRADENTON'S BEST! ALL-AROUND RESTAURANT HAPPY HOUR | MARGARITAS RAW BAR | EARLY BIRD SPECIAL | SEAFOOD
PERFORMINGARTS
NOTICE: Each community and club in Sun City Center and Kings Point has specific rules about membership and attendance. Unless specifically stated or posted, most venues, meetings and events hosted on the Community Association campus and in Kings Point require attendees to bring their SCC CA or KP ID or come with a resident member. When in doubt, contact the club in question - not the venue or association - prior to arrival. Thanks.
SCC Front Porch Pickers
Wednesdays, April 5, 12, 19, 26, from 2 to 4 p.m.
Rollins Theater, CA Central Campus
About two dozen pickers sing and grin, tell stories, and pick acoustic instruments to an audience averaging 75 fans who enjoy live, free entertainment. Join in on the fun!
East Bay High School Masterworks
Tuesday April 11, at 7 p.m.
United Methodist Church, 1971 Haverford Ave.
East Bay High School's Sounds of Time will perform, as well as the Varsity Treble Chorus with Director Brian NeSmith, organist Michael Dougherty, the Masterworks Chamber Orchestra and soprano solo artist Savannah Schleich will be presenting the "Magnificat" by Francesco Durante (1684-1755), "Messe Breve" by Leo Delibes (1836-1891) and selections from "Magnificat" by Nicola Porpora (1686-1768), among other selections. Buy tickets, $15, at the church or online, "sccumc.com". Tickets at the door, $20.
Americana Concerts
The South Shore Concert Band will play two concerts in April at 7 p.m. A free will offering will be taken.
Monday, April 17
Redeemer Lutheran Church 701 Valley Forge Blvd.
Monday, April 24 United Methodist Church 1210 Del Webb Blvd W.
Enjoy some of the best of western movie and TV titles as well as a few marches. The 36-piece band will feature hits of such classic productions such as "Paint Your Wagon," "The Good the Bad and the Ugly," "Blazing Saddles" and "The Magnificent Seven."
Happy Spring Sun City Center! I hope you are enjoying the beautiful weather and wonderful entertainment. As we wrap up the season the SCCCA would like to thank everyone for your support and wonderful suggestions. Just a reminder that every year our entertainment season runs from November until March of each year. Keep a look out for the 2023-2024 upcoming season, if you enjoyed this year just wait until the upcoming season. As you know every summer the CA will host our monthly Summer Bandstand concerts at the gazebo. More information to follow regarding the summer concerts. If you ever have any questions, please do not hesitate to contact Tiffany Rivers at 813-642-2001.
Handbell Ensemble Ring Sarasota
Sunday, April 16, at 3 p.m.
United Methodist Church, 1971 Haverford Ave.
As Southwest Florida's premier handbell ensemble, Ring Sarasota's spirited musicians captivate audiences of all ages with a unique combination of entertainment, education and community engagement. $10 donation at the door. www. sccumc.com.
Ballet Club Performed at FunFest
The Ballet Club for Seniors in Sun City Center danced to the beautiful song "Autumn Leaves." The SCC Sew'n Sews made the ballet skirts look like autumn leaves. Photo by Nancy Williams.
nother hit comedy from the Pelican Players!!!
Produced by special arrangement with Dramatists Play Service, Inc
Written by: Jamie Wooten, Jessie Jones & Nicholas Hope
Directed by: Kevin Steinke
Co-Directed by: Julie Ramsey
Produced by: The PELICAN PLAYERS
April 27 & 28 @ 7:00PM
April 29 @ 1:30PM & 7:00
Doors open: 30 minutes p
Tickets: $16/$13 Matinee
Tickets also available at the door
Kings Point
Veterans Theater
1900 Clubhouse Dr Sun City Center, FL
Box Office Hours
Monday-Friday 9am-4pm
Have you ever wondered what would happen if you lived alone and there was an emergency? Or do you like to take your dog for a walk but are concerned about falling and no one being there to assist you? For Greater SCC residents who think they need a medical alert button and don't believe they can afford it, the Men's Club of Sun City Center would like for you to contact our office.
Because the Men's Club is a 501(c)(3) not-for-profit club, we offer the Philips Personal Emergency Response System (PERS) at a more competitive rate than what Philips charges at the national level. Our pricing is comparable to other systems in the market as well – just compare systems with similar capabilities. Installation and all service calls are completed by Men's Club volunteers at no charge to the Subscriber.
The Men's Club was formed in the early 1960's. In 1991, the Men's Club decided to offer Philips Lifeline Personal Emergency Response System (PERS) to residents of Sun City Center and Kings Point with no annual contract.
The PERS offering began with the purchase of four units with installation provided by Men's Club volunteers. This offering continues today with multiple systems from which to choose - including one that will work anywhere in the U.S., a dedicated office staff, and over 25 trained Men's Club volunteers who provide personable and knowledgeable service for our Subscribers.
Get prompt caring assistance at the push of a button, 24 hours a day, 365 days a year.
April 2023
Tiffany Rivers
www.pelicanplayersscc.org
Call the Men's Club 813-633-7091 or stop by our office 1002 Cherry Hills Drive,SCC
Men's Club of SCC Offers Peace of Mind! At Affordable Prices!
The
DANCING
Let's Dance Ballroom Dance Club
Saturday, April 1, at 7 p.m.
SCC Community Hall, 1910 S. Pebble Beach Blvd.
Dance lesson by Wayne and Cindy Rohr at 6:15 p.m. Then, dance to your favorites with Mike and Peg Johnston as your DJs. Dress is casual attire, no shorts. BYOB and snacks. Members are free, guests are $6, SCCCA members and Kings Point gold card or dance card holders. Info: call Tom Hart at 810-923-8446.
Senior Social Dance Group
Tuesdays, April 4 and April 18, doors open at 5:30 p.m. St. John Divine, 1015 Del Webb Blvd. E. Entertainer is Thor Stevens and his sax. Dressy casual attire, no shorts or jeans. RSVP only, $6. Dances open to SCCCA and KP members only. Cost is $6/person. Our Singles Tables available. BYOB, ice, set-ups, snacks, and munchies. Info: Judy Furman, 813-606-1233 or "judyannfurman@gmail.com".
Kings Point Dance Club
Easter Holiday Dance
Wednesday, April 5, doors open at 6:30 p.m.
Kings Point North Clubhouse, 1900 Clubhouse Drive
Live music by Thor Stevens. All KP, SCC, singles, and guests are welcome. Dress code, dressy casual, no shorts. BYOB. Members free, guests $5. Info: Eileen 813-296-4038.
SCC Dance Club
April in Paris Dance
Saturday, April 15th, 7 to 9 p.m.
SCC Community Hall, 1910 S. Pebble Beach Blvd. Music is by Mike & Peg. Smart casual attire, no shorts. SCCCA, FP, and KP gold or dance card holders only. Members free, nonmembers, $6. BYOB and snacks. Info: "813-729-3911 or "cfmac2021@outlook. com".
Come Dance With Us
Sunday, April 16, doors open at 6 p.m.
Sunday, April 30, doors open at 6 p.m.
Kings Point North Clubhouse
Free dance lessons for 30 minutes. Live music with LB & Chloe. BYOB. All are welcome. $5 at the door. Call ahead to get your name on the gate list, Rosemary 513-258-8238. Other info, Ken 513-582-8449.
Sun City Line Dancers Club
Tuesday, April 18
5:15 Beyond Beginners and 6:30 Beginners
SCC Community Hall, S. Pebble Beach Blvd.
The Sun City Line Dancers Club is hosting world-renowned choreographers Michele Burton and Michael Barr to lead us in a fun filled night of line dancing. Normal club membership fees apply. First class is free with all others costing $2 per class. Become a member and pay only $20 per year for all classes. Info: Tracey at "torresdwts@yahoo.com".
Do You Wanna Dance?
Saturday, April 22, doors open at 6:30 p.m.
SCC Community Hall, 1910 South Pebble Beach
The Fulcos Family Band will keep you rockin' with tunes from the 70's through today's hits. Tickets at the Atrium kiosk April 17, 19, and 21, or at the door. $5 for members, $10 for nonmembers. BYO snacks and beverages. Info: "jkfunnsun@yahoo.com" or "bgocek1@gmail.com".
Swing & Country Dance Club
Free dance lessons for SCCCA members, Freedom Plaza residents or the KP Gold Card. Friday at 6 p.m. Or, 2nd and 4th Sundays, Country Trip Two Lesson. West Coast Swing in Atrium Dance Studio 1. Info: 630-235-1277.
Moonglow Dance Club
April 27, from 6:15 to 9 p.m. SCC Community Hall, 1910 S. Pebble Beach Blvd. Music by Good Stuff.
Members free, guests $6 at the door.
Social Ballroom And Latin Dance Lessons
Monday, April 3, 10, 17, 24
St. John the Divine, 1015 East Del Webb Blvd. 4 p.m. - Intermediate/Advanced East Coast Swing
5 p.m. - Intermediate 2 Tango
6 p.m. - Intermediate 1 Nightclub 2-Step
7 p.m. - Beginning Cha-cha
Cost $30 four-week month or $8 per lesson. All invited to attend. Info: Bernice DuBro, "dancewithbernice@gmail.com", 813-4826784.
Pelican Players Present "Savannah Sipping Society"
Enjoy this laugh-a-minute comedy where four hilarious ladies of a certain age are drawn together by Fate — and an impromptu happy hour — and decide it's high time to reclaim enthusiasm for life. This classic screwball comedy is authored by playwrights Jessie Jones, Nicholas Hope, and Jamie Wooten, a team known for endearing comedies, including "Dearly Beloved" and "Always a Bridesmaid."
"What we like about this play is that zingy one-liners and good-natured man-bashing are meshed with moments of genuine caring, depth and humor," say Julie Ramsey and Kevin Steinke, directors of the show. "The characters, although all Southern women, couldn't be more unalike, their personalities highlighted by revealing monologues."
The role of Randa is being played by Jennifer Meier; Dot is played by Cyd Charrow; Marlafaye by Lucy Malacos; Jinx by Donna Fiore; and Grandma by Dawna Efford. Carolann Olson is stage manager.
Audiences will have four opportunities to see the play, starting Thursday, April 27, at 7 p.m.; Friday, April 28, at 7 p.m.; and Saturday, April 29, at 1:30 and 7 p.m. Doors open 30 minutes prior to curtain. Tickets will be on sale starting Feb. 15 at the Kings Point Box Office from 9 a.m. to 4 p.m., Monday-Friday. Evening performances are $16; $13 for matinees. Tickets will also be sold at the door for each show.
All performances are at the Kings Point Veterans Theater in the North Clubhouse, 1900 Clubhouse Drive in Sun City Center.
Tap Dancers Perform at FunFest
Computers N More
Is your computer running slow?
Are you tired of waiting for the Internet to connect? Tired of Error messages? We
For a basic $20 fee we will come to your home or business and diagnose your computer problem. We also provide Streaming device set up. Repairs can be done on site, or when necessary – we have affordable refurbished computers – with a warranty.
April 2023 The News 7
The Sun City Center Tap Club performed at FunFest in the Atrium Dance Studio. Their instructor, pictured in the middle, is Cindy Rohr.
Photo by Nancy Williams.
make every effort to save your
us at 845 825-4003 or Computers.Nmore@outlook.com
data Contact
Justa20minutedrivefrom SunCityCenter Join Sun City Center Resident Pastor Mac Clements at 10:30 this Sunday Morning 9912 Indiana Street Gibsonton, FL
enjoy our service via Livestream www.1stbaptistgibsonton.com
or
News of Freedom Plaza
By Peggy Burgess
A Spring Fling (like a peanut butter and jelly sandwich) is a treat we never outgrow.
Residents of Freedom Plaza were offered that perennial pleasure on March 8 in an outdoor event at Golf View Terrace. This Spring Fling's focus was both visual and aural, with both aspects adding to its appeal and to the enthusiastic response from attendees: they loved it!
The visual feature was presented in the unique form of "sidewalk art", or chalk drawing. The central parking area at GVT was illuminated with an intriguing demonstration by St. Petersburg artist Laura Thomas of this over500-year-old art medium.
The musical treat of the Spring Fling came in the form of a nostalgic and exhilarating show by "Flashback Four", a quartet of seasoned entertainers whose interaction with audience
members added zest to their flawless vocal renditions. Each member of the group touts a professional performance background of fronting bands and music groups in Las Vegas nightclubs, on New York stages and cruise ship venues. They led their Spring Fling listeners through happy decades with songs not only of the Beach Boys, but also the Beatles, the Bee Gees, the Drifters, the Temptations…and more!
Freedom Plaza residents enjoyed all this while seated in the shade and comfort of a large party tent, refreshing themselves on the snacks and beverages provided. It's no wonder that their immediate reaction was, "let's have more of these!" In response, the Activities Department is already planning several similar outdoor events for 2023 during Florida's more comfortable weather months.
SCC Community Connections: HCA
Visiting community support organizations on behalf of the members of the Sun City Center Community Association is the mission of the new Board President, Ron Clark. A recent visit included time with the new CEO of HCA, Florida South Shore Hospital, Cathy Edmisten.
"I was excited to hear Cathy's philosophy is one of a "Get er' done" nature. Having someone such as Cathy as the new CEO of our local hospital means our community will receive the best care possible." said Ron Clark.
Cathy Edmisten shared: "Regarding our partnership with Samaritan Services in Sun City Center… We believe our mission aligns with theirs by providing good quality meals for our seniors. Good health
and healing is dependent on achieving good nutrition. Fresh and healthy meals are prepared by our Chef daily and packaged for pickup by a Meals On Wheels volunteer. The meals generally include a protein, starch, vegetable, salad, dessert, juice and roll."
"The partnership of HCA Florida South Shore Hospital with Samaritan Services to coordinate the Meals on Wheels program proves their desire to be an anchor of support in our community."
Said Debbie Caneen. "The backdrop behind our photo at the hospital states: "We show up." It was evident in the spirit of the team at HCA that they in fact do show up to assist in the needs of our community."
TRAVEL TALK
WITH GAYLE Fortin
April 4•10:00am
Kings Point Forum Room
2020 Clubhouse Drive
OPEN TO ALL
Please RSVP to 813-434-4222
From $3599pp Includes AIRFARE!!! Unbelievable!!
Lagoon
CHRISTMAS MARKETS ON THE DANUBE 9 Days / 8 Nights
Frankfurt • Nuremberg • 6 Night Danube Cruise • Vienna
• Christmas Markets
From $3298pp Included AIRFARE !!! Unbelievable !!
TROPICAL COSTA RICA 9 Days / 8 Nights
San Jose • Arenal Volcano • Lake Arenal • Monteverde Cloud Forest • Guanacaste
From $2899pp Includes AIRFARE Unbelievable!!
ICONIC WESTERN MEDITERRANEAN 8 Days / 7 Nights
Viking Ocean - Viking Mars
Civitavecchia • Livorno (Florence, Pisa) overnight •Monte Carlo
Marseilles • Montpellier • Barcelona overnight
From $3799pp Veranda!! Plus Air!! Amazing!!
ANTARCTICA & SOUTH AMERICA 14 Days / 13 Nights
Norwegian Star
Buenos Aires • Montevideo • Puerto Madryn • Punta Arenas
• Ushuaia • Paradise Bay, Elephant Island Antarctica • Stanley
From $3679pp !!! Totally Awesome!!
NORTHERN EUROPE 15 Days / 14 Nights
SilverSeas - Silver Dawn
Southampton • Bergen • Geiranger • Andalsnes • Olden • Flaam
Eidfjord • Haugesund • Oslo overnight! • Gothenburg • Copenhagen
From $8250pp Veranda Suite! Plus Low Cost Air! Fantastic !!
AFRICAN SAFARI TOUR 14 Days / 13 Nights
Micato Safaris-Botswana & Zimbabwe
Sandhurst • Okavango Delta •Victoria Falls • Zambia • Zambezi River
Hwange • Somalisa
From $23,600pp!! Fantastic!!
SOUTHEAST ASIA 15 Days / 14 Nights
SilverSea Cruises - Silver Nova
Tokyo • Osaka • Hiroshima • Fukuoka • Busan • Kanazawa overnight
Aomori • Hakodate • Tokyo
From $12,600 pp Balconies!! Plus Airfare!!! Unbelievable!!
EASTERN CARIBBEAN NEW SHIP 8 Days / 7 Nights
Royal Caribbean Icon of the Seas
Miami • Basseterre • St. Thomas • CocoCay • Miami
From $2215pp Balcony!!!
8 The News April 2023 •Same Day Crowns •Full-Mouth Rehabilitation •Implants and Implant Restorations •Dentures 1601 Rickenbacker Drive, Suite 7 Sun City Center, Florida 33573 (813) 634 -1932 • www.dentistryforsuncitycenter.com Hours by Appointment 813-634-1932 16557 S. US Highway 301 Wimauma, FL 33598 www.dentistryforsuncitycenter.com Hours by Appointment Gayle Fortin © 2016 CP Franchising, LLC, dba Cruise Planners. All rights reserved. • Independently Owned & Operated • FST: ST39068 | CST: 2034468-50 | NST: 2003-0221 Visit our website for daily specials: www.letscruiseandtour.com Call your Travel Advisor today for your Vacation & Travel Needs! 813-434-4222 or 941-313-3111 DO YOU LOVE LAST MINUTE SPECIALS? WE HAVE MANY CRUISES AND TOURS! TRAVEL MORE THAN JUST CRUISES KENYA & TANZANIA: THE SAFARI EXPERIENCE 15 DAYS/14 NIGHTS From $9999pp Globus Tours Small Group Tours limited to 20 passengers Max. Samburu National Reserve with 3 Game Drives • Ol Pejeta Conservatory • Nyahururu Falls • Lake Nakuru National Park game drive • Maasai Mara National Reserve 3 Game Drives Bush Breakfast • Amboseli National Park 3 Game drives Sundowner drinks • Tloma Local family visit to learn about the local culture • Ngorongoro Crater Full Day Game Drive • Serengeti National Park 3 game drives Farewell bush Dinner. So much more !! Safari vehicle limited to 6 pax so you will always have a window seat! This is a bucket list not to be missed vacation experience. plus International Airfare ICELAND'S NORTHERN LIGHTS 7 Days / 6 Nights Reykjavik • Northern Lights Cruise • Iceland National Parks • Blue
L toR: Debbie Caneen (Corporate Secretary, SCCCA), Cathy Edmisten, (CEO, HCA, Florida South Shore Hospital), Ron Clark (President, SCCCA).
TRAVEL
Seeing St. Augustine From a New Perspective Florida's Birding and Photofest
By Kai Rambow
If you like birds, photography, or great destinations, this is a wonderful experience. We were just a few feet away from beautiful birds of prey. Later, we looked at incredible photos of wildlife during a keynote address. The following morning some of us arose early to photograph horses on the beach at sunrise.
These are just a few highlights of the annual Florida Birding and Photofest held in St. Augustine. I've had the privilege of attending the last few years.
You Set the Schedule
Unlike many other conferences, there is a registration fee and then you pick a la carte. Instead of having days packed with one educational session after another, you can set a pace that works for you. I personally like a workshop or two, then spending time with a treasured friend of mine who retired to St. Augustine. Workshops are reasonably priced and often get sold out quickly. That's because group sizes are kept small. This allows participants to benefit from the expert photographer leading the session.
Keynote sessions, with more seats available, are frequently packed. Lisa Langell will lead a session on creative photography. She definitely approaches photography differently, and people love learning from her. Kevin Loughlin will present on the Galapagos. Loughlin has led numerous trips there, and I look forward to seeing his photos and hearing what he has to share.
Range of Activities
There are workshops on taking better pictures with your iPhone to macro photography. Most of these are held at the Photofest location. The in-field workshops are held in downtown St. Augustine, the Alligator Farm, on the beach, and at nearby state parks. In each instance, it has been a different way to experience St. Augustine. Visiting the rookery at the Alligator Farm has been a favorite return visit every year.
At the festival site, vendors with cameras and camera gear offer
just about anything you could think of related to taking better pictures. It's often fun to talk with the vendors, because they like wildlife and photography as well.
Tips for a Great Trip
Plan a Trip: Recommend planning a short trip around this. It's a great opportunity to visit one of Florida's most historic places, enjoy the beach and learn more about the marvelous birds we have here. Plus, you should end up with some great photos.
Plan for a Trip Plus: Since St. Augustine is a great location, suggest planning some fun into the trip. I have fun planning a visit to Bucee's, an absolutely huge gas station with over 100 pumps and quite the selection of hot sandwiches in their store. There's one near Daytona and one near St. Augustine.
For more refined fun, a visit to Claude's Chocolates downtown is an exquisite taste experience. The chocolate maker is European. Clothing: The festival location is climate controlled. Any outdoor activities, plan on appropriate clothing, sunscreen, sunhat, beach shoes, and other needs.
Restaurants: St. Augustine is a tourist destination, so there are plenty of restaurant choices. You can have a variety of dining experiences during your trip.
Hotels: There are a wide variety of choices: downtown, by the beach or surrounding areas. You should be able to get a place to stay in a location that works for you.
Special thanks to Katherine Frazier for her invaluable assistance on my trips here.
Florida's Birding and Photofest
April 19-23, 2023
www.floridasbirdingandphotofest.com
Claude's Chocolates
6 Granada St, St. Augustine, FL 32084
www.claudeschoclates.com
April 2023 The News
Photographer Lisa Langell, left, leading a group to practice creative photography.
Photographer David Akoubian, left, leading a group taking pictures in downtown St. Augustine. They encountered period enthusiasts, which made for great photo opportunities.
SELL YOUR CAR! Fast • Easy • Safe We Come To You! Call or text now for INSTANT CA$H! 941-270-4400 HoHoBuysCars.com
The early hour/early rise for photographing horses on the beach at sunrise was worth it. Even though the clouds interfered, we still managed to get some nice images.
SPORTS
LAWN BOWLING • TENNIS • GOLF • SOFTBALL• PICKLEBALL & MORE!
Polk County Senior 3-on-3 Tournament
This contingent of players under the club name SouthShore Basketball Club won all gold medals against the Polk County Teams. The South Shore Basketball "Hot Shots," formerly The Sun City Center Basketball Club, now advances to the state championships in December and the National Championship in the Spring.
Lawn Bowling Singles Champion
By Garry Higgins
Lawn bowling is a sport that you can play well into your eighties and beyond. An example is Marge Lange, one of the more experienced bowlers and a longtime member. She continues to play in the highly competitive "Suncoasters" women's division of the Sun City Center Lawn Bowling Club. This year after a single elimination tournament played over five afternoons, the two finalists were Marge and Mary Chamberlin. After a wellplayed, close match, Marge came out on top and is the 2023 "Singles" Champion.
CWGA-18 Member-Guest Golf Tournament
By Aileen Engel
On March 8, the Caloosa Women's Golf Association 18 held their Member-Guest Tournament. Winners included:
Flight 1: Bobbie Cesarek and Kathryn Austin (low gross), Deb McCana and Linda Duval (low net), and Denise Berry and Tracy Kelly (2nd low net), Paula McGlothin and Peggy Alderson tied with Kim Moore and Brenda Graber (3rd low net).
Flight 2: Janet Luttrell and Theresa Atha (low gross), Karen Tromblee and Jill DeFelice tied with Gloria Warr and Donna Wilson (1st low net), Lynne Fandetti and Annette Clark (3rd low net).
Flight 3: Judy Peterson and Annetta Pucci (low gross), Joan Lamar and Shirley Coniglio tied with Barb Stebler and Judy Oranzi for (1st low net), Melissa Kohn and Jo Ellen Sawicki (3rd low net), Jana Roberts and Betty Pomponio (4th low net).
In this tournament, the leads play each other in "Singles" format. At the end of a roundrobin series of play, it was John Shelalis defeating Carolyn Ray in the playoff match.
SCC Table Tennis Club Doubles Tournament
The SCC Table Tennis Club held their first doubles tournament of the year on March 10. Medal Winners included: Roland Reuterfors (silver), Joe Petrick (gold), Bob Mecklenburg (bronze).
Pickleball Members Take Bronze
John Orton teamed up with Tim Larson to play in the World Pickleball Tour Challenge. After battling several very competitive matches, John and Tim won the Bronze Medal in the 3.0 level 60+ age bracket.
"Life is Good" Team Wins It All!
By Jim Collins
In the world of Sun City Softball it's rare for the same team to win the current session and go on to win the four-team playoff, but the "Life is Good" team was able to pull it off during the club's Winter Session.
In the first game of the playoffs, the score was tied at the end of regulation play. The team had to win this game to advance to the championship game. The team was able to score the go-ahead run in the bottom of the eighth and final inning for the win. They won the championship game convincingly, with 12 runs.
Bumble Bees 2022 Tennis Team
Sports continued on page 11.
10 The News April 2023
The Bumble Bees are a USTA 65+, 6.0 rated team playing in a local league during 2022. The team won the league and then took sectionals at the USTA National courts in Orlando last April. L to R: Juanita Vila, Sharon Woodruff, Sheryl Doom, Mary Huntington, Deb Lowe, Janet Smith, and Kathy Norton. Not pictured: Charlotte Wood and Anita Vestal.
Top row, L to R: Dennis Echevarria, Jeff Flude, Tony Wall, Lee Hodges, John Stephens, Tom Kuhnle (Mgr.), Ron Russell, Joe Cordero. Bottom row, L to R: Jeff Dalrymple, Jerry Di Antonio, Tom Ulrich, Bob Denton, Jim Collins
2023 Women's "Singles" Champion, Marge Lange.
Jim Snell won the gold medal at the Polk County Senior Games in
Sports continued from page 10.
2023 CWGA-18 Member Tournament
By Aileen Engel
The Caloosa Women's Golf Association 18 hole league (CWGA18) held their 2023 Member-Member Tournament February 20 & 22, 2023. The winners are: Kim Roush and Akemi Schindler (Flight 1), Deb McCanna and Judy Luce (1st low net), Barb Struble and Denise Berry (2nd low net), Judy Tickles and Carol Jager (Flight 2), Jill Wright and Dianne Blackwell (1st low net), and Elaine Hoffman and Sharon Mathieu (2nd low net). Sue Daveler and Mary Lou Anderson (Green
Young Senior Basketball Champions
This group of 50-year-olds won gold medals at the Polk County Senior Games representing Hillsborough County and the South Shore Basketball Club. They have qualified for the state championships in December. More info: "southshorebasketball.com".
Recently the SCC Archery Club held their 2023 "Skill & Luck" competition shoot at their range. The Winners of the "Compound" division were: Mollie Fleck (1st place), Joe Gradia (2nd place), and
WHY
Polk County Senior Games
Lee Saucier center won the gold medal at the Polk County Senior Games in spot shooting. Lee qualified for the state championship in December. He is the reigning state silver medalist. Jim Rogers (at right) won the bronze medal. Both were shooting for the South Shore Basketball Club.
DIABETIC?
• It's discreet and easy to check glucose with the FreeStyle Libre 14 day system1
• Provides accurate glucose readings,2 without finger stick calibrations
• 14 days of glucose monitoring. No fingersticks*
Recent changes in Medicare, has now made it easier than ever to qualify.
To see if you now qualify call 727-306-2741
April 2023 The News 11
L to R: Kim Roush, Akemi Schindler, Judy Tickles, Carol Jager, Mary Lou Anderson, and Sue Daveler.
FINGERSTICKS? WHEN YOU CAN SCAN.
FreeStyle Libre 14 day system
Fingersticks are required for treatment decisions, when symptoms do not match system readings, when you suspect readings may be inaccurate, or when you experience symptoms that may be due to high or low blood glucose. If readings do not match symptoms or expectations, use a fingerstick value from a blood glucose meter for treatment decisions. Seek medical attention when appropriate, including for any medical emergency. SAFETY STATEMENT Failure to use the Glucose Monitoring System and its components according to the instructions for use provided with your device and to properly consider all indications, contraindications, warnings, precautions, and cautions in those instructions for use may result in you missing a severe hypoglycemia (low blood glucose) or hyperglycemia (high blood glucose) occurrence and/or making a treatment decision that may result in injury. If readings do not match symptoms or expectations, use a fingerstick value from a blood glucose meter for treatment decisions. Seek medical attention when appropriate or contact Abbott at 855-632-8658 or FreeStyleLibre.us for safety info.
County Events
Provided by Debbie Caneen, Director Admissions, Sun Towers
WED. APR 5, 12, 19, 26THERAPEUTIC TAI CHI FOR HEALTH 9:30 - 10:30 a.m. at Sun Towers Retirement Community, 101 Trinity Lakes Drive, Sun City Center. Our therapists have advanced training in therapeutic Tai Chi for Seniors and will provide guidance in this healthy exercise. Tai Chi has been proven to increase strength and balance! This class is offered EVERY Wednesday. FYI, You will be required to wear a mask to protect our residents. For more information, contact Debbie Caneen at 813-892-2990
WED. APR 5 - CENTER 4LIFE
LEARNING Driving Miss Daisy, Manatee Performing Arts Center 5:45 p.m., $49, register online "sccumc.com/4lifelearning" or at Center 4Life Learning on the campus of United Methodist Church of SCC, 1971 Haverford Ave, SCC, with cash, check or credit card. Office hours: 8:30 a.m. to 12:30 p.m., (813) 6348607.
THU. APR 6 - CRAFT BEER & WINE CLUB "FERMENTING FANATICS" 1:30 p.m. at Sun
Towers Retirement Community, 101 Trinity Lakes Dr. SCC. Are you a fan of craft beer and wine, either making it or drinking it? This club is for you! This month our theme is new beginnings. We meet the first Thursday of every month and have a field trip to a local establishment. Questions? Contact Michelle Mason 813-492-8920 or "mmason@ seniorsinservice.org".
TUE. APR 11 - THE GREATER
SUN CITY CENTER REGISTERED
NURSES CLUB 10:00 a.m. at Sun Towers Retirement Community, 101 Trinity Lakes Dr. SCC. Valet Parking is available at the front entrance. All Registered Nurses are invited to attend. We are looking for ideas for the future of our club, so please bring suggestions to the meeting. Questions may be directed to Vivian Hodgkin at 802 309 4392.
WED. APR 12 - VETERANS
HISTORY PROJECT 10:00 a.m. - 4:00 p.m. by appointment only at Sun Towers Retirement Community, 101 Trinity Lakes Dr. SCC. In partnership with the Veterans History Project, a program of the Library of Congress, we are seeking Veterans to participate in this project. The program captures through a video interview, firsthand account of Veterans who served in any branch of the US military in any capacity, from World War I through the present. Our individual experiences may have been different, but when compiled they form a powerful snapshot of history. If you are a
Swim Dancers Honor Ilona Merritt
By Kai
Rambow
At their annual show, the Swim Dancers took a moment to honor Ilona Merritt. She started as a swim dancer, but had to scale back. Ilona continued by producing show flyers, tickets, programs, and was master of ceremonies for several shows.
Veteran or know Veterans that would like to share their stories, please call Chris Clermont at Sun Towers to schedule your interview time at 813-634-3347.
THU. APR 13 - FREE BALANCE SCREENING TO REDUCE YOUR RISK OF FALLS 1:00 – 3:00 pmKings Point 2020 Building. Did you know one in four adults aged 65 and older falls each year? Are you at risk? Our therapists at Sun Towers Retirement Community are on a quest to reduce the risk of falls before they happen. Have your fall risk screened at no cost to you! This simple screening takes less than ten minutes. See the results before your eyes through biofeedback. Call to schedule today, 813-3313035.
FRI. APR 14 - OPERATION MEDICINE CABINET 8:00 a.m. – 12:00 p.m. at Community Hall, 1910 S. Pebble Beach Blvd, Sun City Center, FL. Expired or unwanted prescription and over-the-counter medications from households should never be disposed of by flushing them down the toilet or a drain. For more information, please contact the HCSO Sun City Center Substation 813-242-5515.
FRI. APR 14 - LOW VISION SUPPORT GROUP 1:00 - 2:00 p.m. at Sun Towers Retirement Community, 101 Trinity Lakes Dr. SCC. Join Seniors in Service for this monthly group which mixes Support Group with Community resources to improve the lives of blind and low vision individuals. While we will have a speaker, we encourage sharing among members. Questions? Contact Michelle Mason 813-492-8920.
MON. APR 17 - PARKINSON'S SUPPORT GROUP OF SUN CITY CENTER 1:30 p.m. at Sun Towers Retirement Community, 101 Trinity Lakes Dr. SCC. Our speakers for this meeting will be the team from ACL Senior Advocates and Care Coordinators. Amanda Santiago, Lisa Stewart, RN and
Connie Rinaldi, RN will introduce a new program to our group. With the influx of many newly diagnosed group members, the request for seasoned members to assist is needed and appreciated! If you have had success with any treatment you have tried, please come to share! Complimentary valet parking available at entrance. For additional info, call Debbie Caneen 813-892-2990.
TUE. APR 18 - ESSENTIAL TREMORS SUPPORT GROUP 2:30 - 3:30 p.m. at Sun Towers Retirement Community, 101 Trinity Lakes Dr, Sun City Center, FL 33573. The International Association of Essential Tremors (IETF) has appointed Gezil Andrews, Sun City Center resident as the Support Group Leader (SGL) for this new Support Group. Essential Tremor (ET) affects more than 10 million Americans. While ET is not fatal, it can severely affect a person's quality of life. Support Groups help provide sharing and connection that can offset this distress. Questions? Call Gezil Andrews at 309-660-1091.
THU. APR 20 - HILLSBOROUGH COUNTY SHERIFF'S FORUM
"HURRICANE PREP" 11:00 a.m. at Sun Towers Retirement Community 101 Trinity Lakes Drive, Sun City Center. The Hillsborough County Sheriff's Office is committed to serving, protecting, and defending the community and is continuing to do so by offering open forums on community topics and issues. In this climate of abundant internet scams, Deputy Jeff Merry will take us through steps to prevent becoming a victim. If you have any questions or comments, please call Debbie Caneen 813-892-2990.
THU. APR 20 - FREE BALANCE SCREENING TO REDUCE YOUR RISK OF FALLS 10:00 a.m. – 12:00 noon – Sun Towers Outpatient Therapy Dept. Did you know South County continued on page 13.
12 The News April 2023 south
SunTowers Retirement Where Couples Stay Together and Singles Find Friends Enjoy 3 Chef prepared meals daily, weekly housekeeping and more! 101 Trinity Lakes Drive · Sun City Center, FL 33573 www.SunTowersRetirement.com ALF License #4991 813-634-3347 Choose from 9 floor plans Starting at only $1902 per month with one time $1500.00 reservation fee Call for information today!
Ilona, right, being recognized by the Swim Dancers for her many contributions from team member to master of ceremonies.
FAITH &service
"When Irish Eyes are Smiling" Luncheon
The SouthShore Christian Women's Connection enjoyed a wonderful time of fun and fellowship this past March. Their featured speaker for the luncheon was Miriam Bredesen, who is on a mission to make sure people in third-world countries have eyeglasses. The special guest presenter was best-selling Christian children's author Linda Winwood.
one in four adults aged 65 and older falls each year? Are you at risk? Our therapists at Sun Towers Retirement Community are on a quest to reduce the risk of falls BEFORE they happen. Have your fall risk screened at no cost to you! This simple screening takes less than ten minutes. See the results before your eyes through biofeedback. Call to schedule today, 813-331-3035.
THU. APR 20 - VETERANS
CLUB VALOR CAFE 3:00 - 5:00 p.m. at Sun Towers Retirement Community, 101 Trinity Lakes Dr, Sun City Center, FL 33573.
Are you a Veteran or First Responder? A fresh take on our monthly meetings. Valor Cafes are social hours during which Veterans and First Responders find camaraderie. During this
relaxed and comforting event, you can share stories and interact with others who share a common bond through shared experiences. Questions contact Michelle Mason 813-492-8920 or "mmason@seniorsinservice. org".
WED. APR 26 - CENTER 4LIFE LEARNING Chihuly Collection and Glass Blowing Tour, Morean Arts Center, St. Petersburg
To register for the trip: Chihuly Collection and Glass Blowing Tour, Wednesday, April 26, 10:00 a.m., $41, register online www. sccumc.com/4lifelearning or at Center 4Life Learning on the campus of United Methodist Church of SCC, 1971 Haverford Ave, SCC, with cash, check or credit card. Office hours: 8:30 a.m. – 12:30 p.m., 813-634-8607.
Christian Women's Connection Luncheon
Wednesday, April 12, at 11 a.m.
United Methodist Church, 1971 Haverford Ave.
The founder of Bikes for Christ, Pat Simmons will be our featured speaker. Bikes for Christ is a ministry that provides donated bikes for people in need, veterans, underprivileged children, and seniors. Our Guest Speaker, Linda Moore from Gainesville, will share her story "Is it truly all about Me or is there a bigger picture and a truer happiness out there?". Cost is $20. RSVP to Amy at 317-414-9062 or "sscwcflorida@gmail.com". Please send your check to Nancy Decker, 5203 Admiral Pointe Dr., Apollo Beach, FL 33572. Check payable to Stonecroft Ministries in the amount of $20. Payment due by April 7.
Southshore Women Delivers Gift Bags
The SouthShore Christian Women's Connection Feature Coordinator, Carolyn Woodall delivered 25 filled gift bags for the women at Mary and Martha House. The SSCWC Planning Team filled the bags with goodies, necessities, and lots of prayers.
The News 13
L to R: Leticia Feregrino, Operations Manager; Bill Chini, Executive Director; Carolyn Woodall, Feature Coordinator; SouthShore Christian Women's Connection.
L to R: Miriam Bredesen, Linda Winwood, speaker and Barbara Brown, Chair of SSCWC.
DECLASSIFIED An Active Senior Living Community ROC LICENSE #AL9634 (813) 634- 1824 www.FreedomPlaza.com An Active Senior Living Community ROC Operation: Distinctive Domain
Call Us Today for Debriefing Proudly sponsored by Retired O cers' Corporation An Active Senior Living Community ROC LICENSE #AL9634
At Freedom Plaza Sun City Center Florida, you will feel comfortable and secure in your spacious apartment home, with walk-in closets and luxury amenities. First-class quarters, on-call maintenance, and 24-hour security? Roger that.
Catch The NEWS on the web at www.soco.news
South County continued from page 12.
Military News
SCC American Legion Post 246
Attention all military veterans and their spouses: The next meeting of the American Legion Post 246 will be held on Friday, April 28, at 9:30 a.m. in Room 3, CA Community Hall, 1910 South Pebble Beach Blvd. The program will include updates on Post activities and other items of interest to local veterans and their spouses. Coffee and donuts will be available at 9 a.m. All veterans and spouses are welcome. For information call Paul Wheat at 813-391-7309 or "pawheatjr@aol.com".
Volunteering is the Heart of This Community
Here's a fun, big way for you to help
The CA Board recently voted to resume the July 4th Community Breakfast, first held in 2012, to celebrate and to build community spirit. It will take place Tuesday, July 4, from 7:30 to 11:30 a.m. in Community Hall located at 1910 S. Pebble Beach Blvd and will be open to residents of SCCCA and Kings Point. Save the date!
Sam and Joanne Sudman who chaired the breakfast from 20122016 have agreed to Chair the event with their Co-Chairs, Frank and Linda Oddo. We will need a total of 140 volunteers for two shifts-6:30-9:30 and 9:00-noon. Please send an email to "oddo4356@ gmail.com" or "jsudman@tampabay.rr.com" if you would like to volunteer. Include your name, email address, phone number and preferred assignment. We will make every effort to fulfill your request and will call if we have to negotiate.
The areas for which volunteers are needed include selling tickets at the door, Set-up, toasting bread, pancake and egg prep, foodserving line, bussing tables, pouring coffee and orange juice, kitchen, ticket taking, clean up, breakdown, inventory, selling 50/50. Any questions can also be directed to "msudman@tampabay. rr.com".
Military Order of the World Wars
On February 18, 69 students gathered at the SCC United Methodist Church for an outstanding Youth Leadership Seminar that was hosted by our Chapter. We enjoyed high school students from Alonso, Bloomingdale, Durant, Freedom, King, Newsome, Plant, Sickles, Steinbrenner, Strawberry Crest, Sumner, Tampa Bay Tech, Admiral Farragut Academy, Dr. Kiren Patel HS, Palm Harbor University HS, and a few were home-schooled. Some students heard of our YLS through the Civil Air Patrol and Naval Sea Cadet Corps and attended through their hosting school. Noted guests included the MOWW Commander-in-Chief, LTC Michael Okin USA (Ret.), the Senior Vice-Commander-In-Chief BG Victor S. Perez USA (Ret.), the Vice-Commander-in-Chief, CAPT Deborah Dombeck, USCG (Ret.), the Region 6 Commander LTC Charles Conover USA (Ret.), and Chapter 226 Commander LTJG Charles Collins, USNR (Fmr.).
The seminar Director, Brittany Clark, led a team of "Redshirt" counselors in guiding the students. Presentations started with LTC Dr. Chris Shannon USAF (Ret.) talking about leadership fundamentals and goal-setting; it was entitled "Tap, Tap, Are You Ready"?
Following him was Ms. Sherrill Farrell of the Medal of Honor Character Development Program presenting " Why Character Matters", a very interactive and thought-provoking program. After lunch, COL Mike Davis USMC (Ret.) discussed his "Three Facets of Leadership", engaging and challenging the students with his considerable military experience. The closing seminar featured COL DJ Reyes USA (Ret.) bringing his "10 Commandments of Leadership" to the students.
The students were challenged and encouraged to continue to learn as they will become the leaders of their generation.
Dan, moved from Indiana to St. Petersburg in 1967. Jane Keegan's sister, Sandy, moved from Indiana to Miami in 1968. When Gary and Jane retired from teaching they decided that they wanted to move to Florida to be close to Sandy and Dan. They knew that they wanted to live in Florida, they wanted an adult community and they wanted a community with a lot of amenities. Gary found Sun City Center on the internet, and they moved here in 2004. In 2021, they moved from their home in SCC to Freedom Plaza. Both Gary and Jane are very active in the SCC United Methodist Church. Jane is in a book club at Freedom Plaza and Gary is the shop monitor.
In 2008, Gary's sister Anita Garrison decided to move to SCC after she retired from teaching. She had lost her husband and she wanted to be close to family. Anita is in the Shell Crafters Club, the Lapidary Club, Needlecrafters Club; she line dances and does Tai Chi.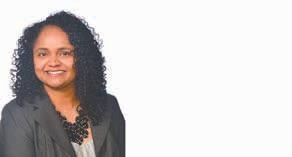 In 2008, Jane's brother Paul Asay and his wife Sherrie
decided to move to SCC also. Sherrie is a line dancer. They both are in the Pickleball Club, they go kayaking, hiking and bicycling. They also use the fitness center. Paul is the editor of the South Lake Breeze
Gary and Anita's cousin Sandy and her husband Bill Hayes came to SCC in 2014 to be close to family. Sandy is a line dancer and they both use the fitness center. Bill is in the Radio Club and the Men's Club.
Paul and Sherrie, Bill and Sandy and Anita are all Snowbirds who go back to Indiana for the summer. For six months of the year they are all spread around Florida and Indiana but for six months of the year they all live in SCC where they can be a family and spend time together. After going to church together on Sunday morning they have dinner with each other. Very often there are 10 to 15 family members enjoying SCC weather and warm relationships.
Gary and Jane are also responsible for bringing several friends to SCC. Frank Joyi, John and Sue Lea, Chuck and Linda Boulanger and BJ and Ed Culpeper are all here because of them.
14 The News April 2023 Dr. Priya Reddy, MD, FACR Board Certified Rheumatologist WWW.SWFLRHEUM.COM 813-672-2243 Accepting New Patients most insurance accepted ON SITE: • Infusion • Lab • Ultrasound Specializing in treatment of: • Joint Pain • Osteoarthritis • Gout • Osteoporosis • Lupus • Psoriatic Arthritis • Rheumatoid Arthritis • Bone & Autoimmune Diseases Southwest Florida Rheumatology 4002 Sun City Center Blvd Ste: 101 • Sun City Center FL 33573 Adogable
4884 Sun City Center Blvd. east end of Publix Plaza 813-419-4972 Mobile Grooming 813-300-7902 Call for an Appointment www.adogablepets.com Pet Salon & Spa Quality, Convenient & Dependable Sun City Center's Premier Grooming Salon & Holistic Pet Supplies Store K-9 Officers Grooming services are 100% on us! In lieu of our services, Officers are welcome to use our facility to bathe their own police dog ! For an appointment call 813-419-4972 To show our support Adogable Pets is offering Law Enforcement & 1st Responders a 15% discount on all Grooming services for your civilian pets.
Pets
Seated L to R: Sandy Hayes, Sherrie Asay, Anita Garrison, Jane Keegan. Standing L to R: Gary Hayes, Paul Asay, Gary Keegan
Answers to Puzzles on Pages 18 and 19
Audubon Nature Festival Presentation How insects and plants survive predators
including the Passion Flower, a vine that shares a symbiotic relationship with ants.
Lampkin has taken more than a half million nature photographs in Eastern North America, Florida, Costa Rica, and the Caribbean. He said he uses an old Nikon D7500 camera body with a 300mm telephoto lens. For extreme closeups of insects and plants, he uses a 105mm Macro lens. "A camera body is disposable," he quipped. "But the various lenses a photographer uses are indispensable."
classical music. He is also a well-known Crossword Puzzle Constructor for the NY Times, the LA Times, and the Wall Street Journal. He and his wife, Sue, are Sun City Center residents and members of the SCC Audubon Club.
Bird Watchers are more correctly referred to as "Birders." And, they aren't just "for the birds." They also seek out and try to identify the myriad species of insects, mammals, plants and other flora and fauna in our area. It's actually a lot of fun, and you don't need to be an expert to enjoy a day outdoors. Although it isn't mandatory, an inexpensive pair of binoculars and a walking stick are quite helpful.
Acclaimed Wildlife Photographer and Conservationist John Lampkin gave a slide presentation at a recent SCC Audubon Club meeting and Nature Arts Festival in the Sun City Center South Campus Community Hall. His discussion and visual show were about how insects and plants defend themselves from potential predators.
Speaking about nature lovers
who walk through city, county and state parks, fields, forests and wetlands, Lampkin said, "The main thing is to learn and understand what you're looking at. And, it doesn't matter if it's a bird, a bug, or a plant."
He explained that every species of insect, bird, mammal, reptile, and amphibian, as well as plants, have evolved over millions of years to elude falling prey to other larger wildlife. Some insects mimic other larger predators, like snakes, bees, or wasps. Other bugs employ camouflage to fool larger insects. And still other bugs expel toxic fluids or display bright colors to ward off predators looking for a quick meal.
During his presentation, Lampkin described many different kinds of animals in different stages of life. Crawling critters, flying critters, all kinds of critters. He described how each of these fit beneficially in the ecosystem.
The club also learned about a variety of interesting local plants,
Lampkin has had several of his photographs published in The Field Guide to the Flower Flies of Northeastern North America. He is a retired piano teacher and a composer of nature themed
He provides a guided tour of the club's Nature Trail starting at 9 a.m., the first Tuesday of each month. The SCC Audubon Club Nature Trail is located on the west side of West Del Webb Boulevard, between Seton Hall and Vincennes. He gives an interesting and informative walk along the 0.7 mile long looping trail. He points out insects, plants, shrubs, trees, birds and other wildlife that line the trail among palmettos, pines, live oaks, hollies and other flora.
April 2023 The News 15
Catch The NEWS on the web at www.soco.news KNOX ALUMINUM 720 4th Street SW • Ruskin, FL 33570 813-645-3529 • Glass Rooms • Screen Rooms • Screen Fronts • Garage Screens • Pool Enclosures • Carports • Vinyl & Acrylic Windows • Roof Overs • Awnings • House Windows www.knoxaluminum@aol.com Lic#RX0057641
Eastern Hornet
703 Del Webb Blvd. W., Suite B Sun City Center • 813-634-3396 www.ZKJVdental.com NOW ACCEPTING NEW PATIENTS Tooth Pain • Crowns • Dental Implants • Partials Cleanings • Sedation Dentistry • Whitening Dentures • Bridges • Porcelain Veneers Cosmetic Dentistry Lic#s 6193,9109,11099,15756,D1713809 Michelle Halcomb, D.D.S.
John Lampkin, SCC Audubon Club member 1-7-23 speaker.
General Dentistry
BOOK REVIEW
What's Old: It's What's New
By Andrea L.T. Peterson
It's true of life, in general, and it's true of books, in particular. Everything, however old, is always new to someone. Or, maybe I'm only trying to justify my choice of books to share with all of you, here. Either way, here they come:
DEWEY: The Small-Town Library Cat Who Touched the World is what can only be described as a most delightful read. In 1988, when Dewey was a wee kitten, he was dropped in the book deposit box of the Spencer, Iowa, library. That was where Assistant Library Director Jean Hollis Clark heard a strange sound and that was where she and library Director Vicki Myron found the kitten who would become Dewey Readmore Books and the small town of Spencer was changed! The library became known nationally with Myron's book, Dewey and the library became a tourist attraction.
More than a dozen years since I first read Dewey, it's still a wonderful book and a great
story. And it's still more than another rescued cat story. It's a story of resilience and survival of one small cat and one small town. From the moment he was first found, until his last breath in 2006, Dewey was Myron's companion and the Spencer Library's mascot. His popularity was such that his obituary ran in more than 250 newspapers worldwide!
The Cat in the Stacks Mysteries by Miranda James are 15 cozy mysteries featuring small-town college library archivist (and amateur sleuth, Charlie Harris) and his Maine Coon Cat, Diesel. James has also written the Southern Ladies mystery series, featuring the Ducote sisters— octogenarians Misses An'gel and Dickse, who are introduced in the Cat in the Stacks series-but I'm partial to the Cat in the Stacks.
If the Cat in the Stacks series interests you, please read them in order-beginning with the first in the series, Murder Past Due, and ending with the newest coming out this summer, Hiss Me Deadly.
Men's Club Donates to Audubon Club
By Kai Rambow
In March, the SCC Men's Club gave a sizable donation to the Audubon club. If you're not familiar with some of the work done by the Audubon club, they maintain the trails at the west campus and last year raised funds to build the platform for the osprey's nest. This is in addition to their excellent meetings on birds and other wildlife from September to April.
16 The News April 2023
Call Now 813-384-4324 SUN CITY CENTER FACIAL BEAUTY SEMINAR YOU ARE INVITED CLUB RENAISSANCE Thursday, April 6TH @ 2 pm 2121 S. Pebble Beach Blvd. EXCLUSIVE SEMINAR PRICING! SKIN CARE CONSULTATIONS BY LICENSED AESTHETICIAN Must have reservation to attend patient and any other person responsible for payment has a right to pay, cancel payment, or be reimbursed for payment for any other service, examination, or treatment that is performed as a result of any within 72 hours of responding to ad for the free, discounted fee, or reduced fee service, examination, or treatment. facebook.com/imagelift youtube.com/imagelift Your #1 FaceLift and Filler Destination DR. RICH CASTELLANO THE FACIAL SPECIALIST Surgical or Non Surgical Congratulations to Dr. Richard Castellano for being named as a Castle Connolly Top Doctor for 2022! www.ImageLift.com
L to R: Ray Webb, Master Birder; Dan Meier, VP Communications, Men's Club; Bob Sullivan, President, Men's Club; presenting a check to Dennis Morris, President of the Audubon club; and fellow club members Pamela Viner; Patsie Ginley; and Melanie Higgins.
AAUW Honors Janet Smith as Woman of the Year
Every year the local SCC SouthShore Branch of AAUW (American Association of University Women) chooses a local woman to be honored as Woman of the Year for outstanding volunteer and/or professional work.
Janet is one of those enterprising people who see a need and then work to overcome that need. After graduating Valedictorian from her high school class in Morristown, Indiana, she received a degree in Business Administration with a minor in Religion. Her husband of 64 years is a retired Christian Church minister in several Indiana cities. Janet served in every capacity including organist at the churches as well
as raising three children--she also worked for Roche Diagnostics as a Documentation Consultant for 22 years. She traveled to Switzerland and Germany to teach Business Writing. They retired and have spent half a year in Sun City Center since 2007. Almost immediately she volunteered at Hillsborough Correctional Institute which has now been closed for years. While a mentor there she and other ladies saw that many of the women had no place to live after leaving prison so she started Haven of Hope—a non-profit that rented a house in Ruskin that was a faith-based home for women as a transition. The Home closed in 2020 due to Covid but the non-profit still exists to help
women who are struggling with financial and other issues upon release from prison.
Recently she has traveled to Poland to help at a Church Camp where over 100 refugees from Ukraine were housed. She was there for two weeks doing various chores and games with the children. She raised funds to help with their food expenses and to provide toys and supplies.
Janet is symbolic of so many women who see a desperate need ignored by government and other entities and then 'Figure Out A Way' to make it better!
If anyone has any questions regarding AAUW and this Branch please call President Susan Nasrani at 570-401-5346.
It's the Latest, It's the Greatest
By Andrea L.T. Peterson
It's the Library! Remember that quaint little jingle [The Library Song; 1967] from the late 60's? It seems in a world where everything changes, things here yesterday are gone today and many things here today will be gone tomorrow, literally and/or virtually. Will libraries be next to disappear? I, for one, hope not! Not today, not ever!
Sun City Center has an amazing, unique library! What makes our library so special? According to Library Administrator, Joann Gilray, "The Sun City Center Library is a fully-funded, private library. [We are able] to focus on the needs of this community, to concentrate on large-print and audio books." That capability is a huge benefit of not being part of the public library system. "We can spend money to meet the needs of our senior community," she says, though there are some books and movies, as well as jigsaw puzzles, in the library's inventory suitable for young adults and children. Our library is able to provide more one-onone time with patrons and, she adds, "we have the time and ability to get to know people."
Likewise, patrons get to know the volunteers. I tend to go in on Fridays, so I know those volunteers best, but whenever you go in, it is like asking a friend for a book recommendation or for help finding a certain book.
After a career as a social worker, seeing how much librarians she knew seemed to enjoy being librarians, Gilray thought "that would fit my wheelhouse," so she decided to pursue a master's degree in Library Sciences. An ad on a website (for librarians) brought her to us—to Sun City Center. That was seven years ago this March.
She said the library here was already "in fine condition" when she came, as it had been run well by an experienced librarian. Of the library, she says: "It's here, it's me, it's my staff and volunteers (including only three paid workers). We have 30-40 volunteers at any given time, and while not having open
positions at any given time, applications are welcome any time.
All of the latest bestselling authors' books can be found, including authors like Grisham, Robb, Connelly, Baldacci, Patterson, Moyes, etc. Some lesser knowns are a bit of a gamble, like The Bookwoman of Troublesome Creek and The Midnight Library—both of which turned out to be big hits. Not all are such hits, and not all hits are hits with everyone, But when ordering new titles, Gilray aims for the kind of diversity in books as we see in our SCC residents. Books are like television— readers, like TV viewers, want to see themselves or people like them in books. Almost any book not found in the SCC library can be requested from the county.
Our library, unlike many other independent libraries, is "a fully-functioning library with a catalog (digital)/circulation system. Fiction is shelved by author name, and non-fiction according to the Dewey Decimal System.
Once a year, early in the year, a huge book sale takes place in the Atrium where thousands of books, music CD's, DVDs, audiobooks, and even puzzles are for sale (a paper bag full
on the last day is only a buck or two!) Prices are as close to free as you can get! Year-round, hundreds of books are on sale in the library sale book room for as little as 20 cents each to two dollars!
The South Shore Regional Library on 19th Street, part of the Hillsborough County Public Library System, has an enormous collection and countless resources for the reading public. According to one librarian there, the library's hotspots are the most popular resource(s), but there is so much more. For a comprehensive list of all that the County library has to offer, consult the website: www. HCPLC.org.
What I love most about the "big" library is that I can request books online—hard copy, audio, or digital—and have them sent to our SCC library (If you have a county library card) where I can pick them up. Sun City Center and Kings Point residents are able to get a county library card at our Sun City Center Library. Requests are fulfilled by way of any of the many physical libraries in the County system. Books checked out through the county can also be returned at our library where the county picks them up and returns them to the correct county branch.
Digital books are pulled back automatically from my tablet when their check-out time has expired.
The South Shore Regional Library also has a great Friends of the Library book sale room where books are 50 cents or a buck or two. I spoke with two volunteers who helped curate the sales room--Michelle, a volunteer who has spent five years, and Brian who has spent almost two years, volunteering. Michelle says that she "loves books and really loves helping people find the perfect book. Brian says, "Michelle is great" at matching books to people! He says that he volunteers because he considers "literacy" his "legacy, for children and adults. He loves to find new books and genres for adults and children." National Library Day and Week are in April. Visit ours in town and in Ruskin and keep reading—it's the most affordable vacation you can take, without even leaving home.
April 2023 The News 17
L to R: Luda Yatskovc with her baby boy, Janet Smith, and Galena Syrotiuk.
Driveways • Walkways • Pool Decks • Patios • Lanais • Over 30 Years Experience • Licensed & Insured Schedule your FREE Estimate today 813-685-3900 RockStonePavers.com Catch The NEWS on the web at www.soco.news
SOLUTIONS TO PUZZLES ON PAGE 15
18 The News April 2023
April 2023 The News 19
Board Certified Medical Doctors Accepting Patients With Medicare and Medicare Advantage Plans
Shemushi Nasreen, MD
Khushi Dhaliwal, MD
NEED A PHYSICIAN? CALL 813.633.2000 www.sunstat e d o c t o rs .c o m 5109 SR 674, Suite 103 Wimauma, FL 33598 Senior Primary Care
Amy Kwok, MD