CONTENTS
IT'S ON, LIKE COMIC CON P14
28
28 SHOP
Discover these female-led businesses to shop from in the UAE
46 ABU DHABI FESTIVAL
What's on at the 20th edition of the Abu Dhabi Festival at Emirates Palace
WHATSON.AE | MARCH 2023 3
46
44
Page
Natalia Kapchuk
CONTENTS
40
REGULARS
10 YALLA!
The best things to do in Abu Dhabi this month
12 THROUGH MY EYES
Nadia Zaal shares her guide to the UAE
66 STAYCATION SPOTLIGHT
Our review of the brand new Atlantis
The Royal
33 CONSUME
34 EAT
Breakfast at Cave and French fine dining at La Serre
35 POP UPS
3Fils take over Qasr Al Sarab and there's a Mexican makeover in Four Seasons
38 AL QANA
What's happening at the waterside destination
52
43 CULTURE
44 ARTIST SPOTLIGHT
We chat to Natalia Capchuk about her upcoming exhibition
48 FILM
The best new movies out in cinemas this month
51 ACTIVE
52 WATERSPORTS
58
Get out on the water with these brilliant activities
57 TRAVEL
58 THAILAND
Our take on the quieter side of Thailand – Krabi
62 MARRAKECH
How to unwind in this eternally busy city
Cover: Sheila Deocareza
Stay in touch
WhatsOn.ae
Our stunning website is packed with news, restaurants, culture, shopping, sport and spas. It's your online destination for stuff to do in the UAE. Get clicking.
What's On Digital
Your essential guide to what's happening in Abu Dhabi is also available on the App Store.
Find us on social
WhatsOnAbuDhabi
4 MARCH 2023 | WHATSON.AE
Dinner Experience with Gaja
BOOK NOW
050 132 8425
EDITOR-IN-CHIEF Obaid Humaid Al Tayer
MANAGING PARTNER & GROUP EDITOR Ian Fairservice
CHIEF COMMERCIAL OFFICER Anthony Milne
EDITORIAL
GROUP EDITOR – WHAT'S ON Alice Holtham alice.holtham@motivate.ae
DEPUTY EDITOR Elise Kerr elise.kerr@motivate.ae
SENIOR ONLINE REPORTER Miles Buckeridge miles.buckeridge@motivate.ae
ONLINE REPORTER Aarti Saundalkar
ONLINE REPORTER Jumira Hancock
ONLINE REPORTER Tamara Wright
JUNIOR REPORTER Shelby Gee
JUNIOR REPORTER Romy Hunt
JUNIOR REPORTER Afrah Bari
COMMERCIAL
PUBLISHER David Burke davidb@motivate.ae
REGIONAL MANAGER – ABU DHABI Taran Singh taran.singh@motivate.ae
GROUP SALES MANAGER Varsha Bhatia varsha@motivate.ae
GROUP SALES MANAGER Violeta Popescu violeta.popescu@motivate.ae
PRODUCTION
GENERAL MANAGER – PRODUCTION Sunil Kumar
PRODUCTION MANAGER Binu Purandaran
PRODUCTION SUPERVISOR Venita Pinto
WEB DEVELOPER Firoz Kaladi
ART DIRECTOR Sheila Deocareza
DESIGNER Remy Thokchom
CONTRIBUTOR
CREATIVE STUDIO
SOCIAL MEDIA DIRECTOR Hebah Ikhleif
CONTENT PRODUCTION MANAGER Surajit Dutta
CREATIVE CONTENT ARTIST Mark Mathew
CREATIVE CONTENT ARTIST Ahmed Abdelwahab
6 MARCH 2023 | WHATSON.AE
Laura Coughlin
WHATSON.AE | WHATSONSAUDIARABIA.COM | WHATSONSAUDIARABIA.COM/AR Annual Subscription UAE Dhs180 • GCC and International US$130 (inclusive of postal charges) Head Office: Media One Tower, Dubai Media City, PO Box 2331, Dubai, UAE, Tel +971 4 427 3000 Dubai Media City: SD 2-94, 2nd Floor, Building 2, Dubai, UAE, Tel: +971 4 390 3550 Abu Dhabi: PO Box 43072, UAE, Tel: +971 2 677 2005, E-mail: editor-wo@motivate.ae Saudi Arabia: Office 452, Regus Offices, 4th Floor, Al Hamad Tower, King Fahad Road, Al Olaya, PO.Box 12381, Riyadh 6764, Kingdom of Saudi Arabia, Tel: +966 11 834 3595 / +966 11 834 3596 London: Acre House, 11/15 William Road, London NW1 3ER, UK, Email: motivateuk@motivate.ae
DESIGN
REFLECT AND RECONNECT
Whether the moment of reflection is solo or shared socially, W Abu Dhabi – Yas Island is helping to set the scene during the most meaningful time of year.
IFTAR Sunset - 9PM | AED 245
SUHOOR 9PM - 2AM | À La Carte With hubbly bubbly and live music
971 50 642 1011 | 971 2 656 0000
IF I COULD HAVE ANY SUPERPOWER…
EDITOR'S PICKS
Dhs535, sanddollardubai.com
… I think it would be the ability to time travel. Miles, our brainbox on all things Abu Dhabi, and I have debated this several times. At each debate we hotly contest the important questions, such as whether the greatest advantage would come from superhuman speed, invisibility or the ability to fly. And every time we draw the same conclusion: that time travel is the elite superpower. I'd relish at the opportunity to see into my own future, and delight at being able to witness some of history's most defining moments. And I'd finally know if – as Brit boyband Busted once suggested – humans will be living underwater in the year 3000.
The reason I'm talking about this, is because it might just be the inspiration for my Comic Con costume this year, which returns to the capital in full force this month. The region's biggest pop culture festival is the perfect excuse to, as they say it, geek your heart out. We don't need telling twice. Join us there on p14.
But as always, Abu Dhabi's got more than just one mega event to entertain us this month. Whether you're a house fan or an urban music lover, two of the world's biggest festivals bring the volume to Etihad Park this March. First up, DJ legends like Afrojack, Calvin Harris and Skrillex headline Ultra Abu Dhabi. Then it's the turn of some of urban music's biggest stars to make some noise at Wireless Abu Dhabi. Your complete festival guide is on p23.
Enjoy the issue,
Gratitude Journal, Royal Page Co Dhs110, royalpageco.com
Wooden
Dhs90, etsy.com/shop/boozywoos
Celebration Box, Skin Story Dhs389, skinstory.me
8 MARCH 2023 | WHATSON.AE EDITOR'S LETTER
Medium pouch, The Happy Tribe from Dhs140, thehappytribe.ae
photo display board, BoozyWoos
Flamenco Short Sleep Set, Sand Dollar Dubai
WHAT'S ON
Taking off to a new destination thanks to… flydubai
flydubai is now jetting to more than 110 destinations worldwide. The airline's newest additions include a duo of Thailand hotspots – Krabi and Pattaya. I've just returned from Krabi, using the handy six-hour flydubai flight to take me to one of the most beautiful destinations on earth.
@flydubai
– Alice Holtham, Group Editor
Enjoying snacks from… Healthy Pocket Meal
One of my recent discoveries, that has made a huge difference to eating-on-the-go, is Healthy Pocket Meal. Inspired by the culinary carnival of Brazilian cuisine, this sambasoaked snack comes in a genuinely delicious range of flavours – meaty options such as beef and cassava, or chicken and sweet potato, and they also recently added a vegan option.
@healthypocketmeal
– Miles Buckeridge, Senior Online Reporter
Checking in for a luxe desert staycay at… Bab Al Shams
Dreamy destination hotel, Bab Al Shams, has reopened after being closed for renovation for eight months. Without giving too much away (you can wait for my staycation review for all the juice), the hotel has new aesthetic, new restaurants, and new experiences.
@babalshamshotel
– Tamara Wright, Online Reporter
Shopping all things Harry Potter at… The Wizarding World Shop
The region's first ever Harry Potter-inspired shop is now welcoming all muggles and magicians in Mall of the Emirates. I am a Harry Potter fan, so I was thrilled to be among the first to go and snap up all the merch. From sweaters and cloaks, to mugs and train ticket stubs, maps and even a designated wand shop. It's a Potterheads dream.
@malloftheemirates
Shelby Gee, Junior Reporter
–
Decorating my home with... Siluet
I've been looking for something cool to hang above my desk at home, and Siluet kindly sent me one of their cool recycled acrylic skylines last week. I chose Dubai, of course, but they have many different cities to choose from. There are a range of colours and sizes too, and they're super easy to install in your home.
@wearesiluet
– Elise Kerr, Deputy Editor
Reading… Think Like a Monk by Jay Shetty
Jay Shetty is heading to Dubai with his Love Rules world tour in May, and while that is a few months away, I have set myself a goal to finish his newest book before then. I'm hoping it will help me to become calmer and more productive.
@jayshetty
– Aarti Saundalkar, Online Reporter
Getting the first look of…. At.mosphere 2.0
I recently went to the reopening of the iconic 122nd floor restaurant, At.mosphere. Time nor money were spared in the revamp, with the venue transporting all guests to a world of 1920s glamour. The attention to detail is stunning, with mosaic flooring, delicate wallpapers, art deco light features and a colourful bar adorned with gold and floral elements.
@atmospheredubai
Romy Hunt, Junior Reporter
–
WHATSON.AE | MARCH 2023 9
NEW VOX CINEMA AT REEM MALL
When: Throughout March
The latest addition to the long-awaited Reem Mall development is a 10-screen Vox Cinema. Signature theatre types available at the complex include the 20-metre tall screens with Dolby Atmos surround sound, the dedicated family-friendly kids screens, and two private cinemas. There's also the six standard screens, complete with fully reclining seats. voxcinemas.com
YALLA
BRILLIANT THINGS TO LOOK FORWARD TO IN MARCH
TRIATHLON CHAMPIONSHIP SERIES
When: March 3 and 4
This elite tournament at Yas Marina Circuit offers all-important Olympic and Paralympic qualifying points. The men's category includes 10 of the world's highestranked triathletes, including World No.1 Léo Bergere and World No.2, Tokyo Olympic silver medalist and Commonwealth champ, Alex Yee. abudhabi.triathlon.org
JOSÉ BY PIZARRO
When: From March
Conrad Abu Dhabi Etihad Towers is adding a new string to its bow of culinary excellence with the arrival of José by Pizarro, scheduled to start serving up little plates of paradise from this month. If the name sounds familiar, it's possibly because José Pizarro is a pretty big deal in the world of gastronomic ambassadorship, showing off the finer points of Spanish cuisine to the world. hilton.com
10 MARCH 2023 | WHATSON.AE
SATURDAY MARKET AT AL AIN OASIS
When: Saturdays until March 25 Support local businesses with a trip to the Saturday Market at Al Ain oasis, where you can discover homegrown brands offering everything from fashion and jewellery to organic foods and locally sourced fruit and veg from the farmer's market. Complementing the colourful souk-style vibe, after you've worked up an appetite, satisfy your cravings at one of the food trucks, which come from brans including 85 Specialty Coffee, Golden Tray and House of Pops. It's open from 3pm to midnight, with entry priced at Dhs20 for adults and Dhs10 for children aged three to 11. visitabudhabi.ae
SHEIKH ZAYED FESTIVAL
When: Until March 18
It's your final chance to soak up the culture at Al Wathba's fun-filled Zayed Festival. Offering a blended model of entertainment, there's fun-filled activities like weekly fireworks, drone shows, exhilarating rides and more than 60 restaurants and food trucks. But there's also a cultural celebration, explored through performances, parades, pavilions and engaging interactive exhibits. zayedfestival.ae
THE ABRAHAMIC FAMILY HOUSE
When: Throughout March
A mega project holding places of worship for three Abrahamic religions is now open on Saadiyat Island. Inspired by UAE Founding Father Sheikh Zayed Bin Sultan Al Nahyan's vision of tolerance, the Abrahamic Family House comprises a mosque, a church and a synagogue, all within the same space. forhumanfraternity.org
WHATSON.AE | MARCH 2023 11
Through
THE UAE ACCORDING TO...
MY EYES Nadia Zaal
We ask residents to share a guide to the UAE through their eyes, their favourite places, hidden gems, must-have products, and local brands they love. This month, Al Barari real estate developer and entrepreneur Nadia Zaal (@nadiazaal) talks us through the places and things she's loving right now, from local artists and beachfront restaurants to the perfect spots for escaping it all.
My local hidden gem is a beautifully restored summer house that houses a café called Hideout. Located in Majlis Ghorfat Umm-al Sheif, this café feels like a small oasis where my kids can explore the garden and the traditional Falaj. For a tranquil reading spot, I built a small structure in the midst of Nature Escapes in Al Barari as a pilot for a new school, which my kids have nicknamed the "Tatween House". This space, known as the Spirit Spot, is simply lovely and perfect for sitting and reading.
The One&Only Royal Mirage Residences is my go-to staycation in the UAE. It has a soul that sets it apart from the rest of the hotel. I've been visiting since the early 2000s and the spa continues to offer the best hammam experience in Dubai.
Talented local artist, Ziad al Najjar is a discovery I've recently made. I acquired one of his pieces and often find myself lost in its beauty for hours on end.
My current favourite restaurant is Kyma at Palm West Beach. It's a wonderful experience with fantastic food, stylish design, and great DJs. I love to take my friends there for some much-needed adult time, which doesn't happen often.
When I want to relax, I like to spend the day at Park Hyatt Dubai. Being on the Creek feels to me like real Dubai. It's a sentimental experience, as it brings back early memories. My father once had his office on the Creek, and my grandfather's house was located nearby. The spa therapists are exceptional, and I especially love the views from Noépe.
12 MARCH 2023 | WHATSON.AE
WORDS:LAURACOUGHLIN
14 MARCH 2023 | WHATSON.AE
From March 3 to 5, Abu Dhabi National Exhibition Centre will be filled with screenings, artists, hosts, and actors from your favourite shows and comics. Whether you decide to dress the part or not is up to you, but the event is expected to welcome thousands of attendees of all ages. After attracting a whopping 45,000 people to last year's Middle East Film and Comin Con (MEFCC), the region's most exciting pop-culture event promises to be even bigger and better. Here's your detailed guide to what's on at the con.
MATT SMITH // House of the Dragon // Doctor
Who // The Crown // Morbius //
Appearing: March 3 and 4
HBO's hit series and Game of Thrones prequel House of the Dragon raked in a whopping 10 million viewers for its first episode. Unarguably, one of the pivotal reasons for its buzz was British actor Matt Smith. His powerful portrayal of Daemon Targaryen, King Viserys' mercurial brother, has consistently garnered praise and applause. In fact, most reviews point out how Smith tends to 'steal the show' of every episode he's in – a remarkable feat for any actor. Of course, fans of Matt Smith know that this is nothing new. He consistently delivers thoughtful, subtle performances with every project. He shot to fame in the UK at 26-yearsold when he was cast as the 11th Doctor in the BBC's iconic sci-fi adventure series Doctor Who where his portrayal was similarly critically acclaimed. After leaving Doctor Who in 2013, Smith went on to appear in the films
Terminator: Genisys, Pride and Prejudice and Zombies, Patient Zero, Morbius, and Edgar Wright's Last Night in Soho. He is also well known as portraying Prince Philip in the award-winning Netflix series The Crown.
MIDDLE EAST FILM AND COMIC CON WHATSON.AE | MARCH 2023 15
01 03 02 04
Celeb-spotters and super-fans to your marks, as a host of top-notch stars have answered this year's battle cry
Matt Smith as... 01 Daemon Targaryen 02 Prince Phillip 03 Loxias Crown 04 Doctor Who
ANDY SERKIS
// The Lord of the Rings // The Batman // Planet of the Apes // Star Wars // Black Panther // Venom // King Kong //
Appearing: March 4 and 5
There are few actors more iconic in the realms of motion capture movies than English actor Andy Serkis. He is the man behind the CGI for world-famous characters, including Smeagol/Gollum in The Lord of the Rings, Supreme Leader Snoke in the most recent Star Wars sequel trilogy, Kong in 2005's reimagined King Kong movie, Caesar in the Planet of the Apes reboot trilogy, and even the Belgian character Captain Haddock in The Adventures of
PAIGE O'HARA
// Beauty and the Beast //
Appearing: March 3, 4 and 5
Great news for vintage animation fans as Paige O'Hara is also confirmed to attend MEFCC this month. Paige is most widely known as the voice behind Belle in the Oscar-winning animated Disney film Beauty and the Beast, and has since voiced Belle 13 times across animated features, cameos and video games. As a concert soloist, Paige has also guest-starred at the Hollywood Bowl, Carnegie Hall and toured Japan with the Tokyo Philharmonic.
TinTin: The Secret of the Unicorn
But also when he graces your screens with his unaltered presence, he puts his mark on whichever production he's in. He was Alfred Pennyworth, the legendary sidekick to The Caped Crusader, in 2022's The Batman. He shined in multiple MCU movies as international criminal Ulysses Klaue (Black Panther, Avengers: Age of Ultron) and starred in a wide array of blockbuster movies and TV series. You can also thank him personally at MEFCC for his directing work on movies like Venom: Let There Be Carnage and Mowgli: Legend of the Jungle
JAMIE CAMPBELL BOWER
// Stranger Things // Fantastic Beasts // Twilight Saga // Sweeney Todd
Appearing: March 4 and 5
British actor, model and musician Jamie Campbell Bower – who stars in the latest series of hit Netflix show Stranger Things – is also set to make a guest appearance at this year's MEFCC. But Stranger Things isn't his first venture working in weird universes filled with paranormal activity. Many of his acting gigs have seen him face off in the supernatural world, with Bower typically playing the bad guy. Long before Jamie Campbell Bower was cast as the 'Big Bad' in Stranger Things, he played the powerful vampire Caius in three Twilight Saga films and the young Grindelwald in Harry Potter and the Deathly Hallows — Part 1, a role he reprised recently in Fantastic Beasts: The Crimes of Grindelwald. But he's never been asked to play a being of undiluted malevolence quite like Vecna, the sadistic demonic being at the centre of Stranger Things' fourth season. Head over for a meet and greet… if you dare.
16 MARCH 2023 | WHATSON.AE
CHRISTOPHER SABAT
// Dragonball Z // One Piece // My Hero Academia //
Appearing: March 3, 4 and 5
Currently tallying well over 500 roles in his career, Christopher Sabat has been an active and integral part of the voiceover industry since 1998, voicing some of the most memorable anime characters over the last two decades, including Dragonball Z, One Piece, YuYu Hakusho, and My Hero Academia
ZACH AGUILAR
// Demon Slayer // Genshin Impact
// Fire Emblem //
Appearing: March 3, 4 and 5
LA-based voiceover star Zach Aguilar began his acting career at the tender age of 14. He has since become a force in the industry with anime casting credits, including Tanjiro Kamado in Demon Slayer: Kimetsu no Yaiba, Aether in Genshin Impact, and Byleth in Fire Emblem
MAY CALAMAWY
// Moon Knight // Ramy //
Appearing: March 3, 4 and 5
ANTHONY DANIELS
// Star Wars //
Appearing: March 3, 4 and 5
British actor Anthony Daniels, best known to fans as the C-3PO droid across the Star Wars franchise, is also confirmed to appear at MEFCC this month. Lending his unique talents and voice to dozens of iterations of Star Wars, from all 11 feature films to video games, TV series, shorts and more, Daniels has put his stamp on one of the most memorable characters in cinematic history.
Keep an
Bringing some much needed Arabic roots to this year's MEFCC is May Calamawy, the ultimate symbol of a former Dubai resident done good. The Egyptian-Palestinian actress soared to fame in Marvel's Moon Knight where she plays Layla El-Faouly, an adventurous archeologist and estranged wife of Oscar Isaac's Marc Spector, a former CIA operative who gains powers of strength and agility from an encounter with the Egyptian moon God, Khonsu (obviously). Layla's mix of empathy and grit immediately endeared her to fans of the show. Calamawy's Moon Knight role represents an entrance to the global stage on a whole new level for the actress, who some audiences may recognise from her brilliant turn as Dena, a graduate student and the titular character's sister in Hulu's critically acclaimed comedy series Ramy
MIDDLE EAST FILM AND COMIC CON
eye on WhatsOn.ae for more celebrity announcements!
WHATSON.AE | MARCH 2023 17
ARTIST ALLEY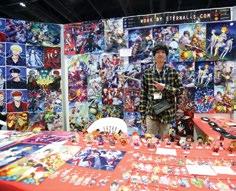 Attendees will have plenty of time to tour the convention's grounds and marvel at beautiful art and exhibitions. Among the exhibitors, guests will find Capeless, FunkoNurd, Manga Bound and many other international favourites. Live comic book and illustration drawings will also take place down Artist Alley. Confirmed international artists include Greg Capullo (Batman, Spawn), Ryan Ottley (Spiderman, Hulk), Ken Lashley (X-Men, Black Panther), Jock (Judge Dredd) and beloved Disney artist Mike Peraza.
GAMING
This year, Middle East Games Con has joined forces with Middle East Film & Comic Con to host an all-new Gaming Arena. Expect sneak peeks of new games, classic retro games, accessories and hardware, and plenty of eSports competitions pitting gaming enthusiasts against each other.
MIDDLE EAST FILM AND COMIC CON 18 MARCH 2023 | WHATSON.AE
Mike Peraza
Jock
COSPLAY CENTRAL
If ever there's a place you could wonder around completely judgement free in that Dhs5,000 authentic Batman outman that you ordered off the internet late one night, then Comic Con is it. The cosplay competition rewards some seriously dedicated fans' ability to mimic their comic caper heroes with a dizzying Dhs30,000 cash prize up for grabs. The cosplay competition winner will also get to represent the UAE at the World Cosplay Summit in Japan. Plus, for the first time in MEFCC history, cosplay has its own zone, with various new mini-features, including meet and greets with professional cosplay guests, a cosplay repair shop, as well as backdrops, and photo-ops for social media photoshoots.
WORKSHOPS
With a glut of artistic talent, scriptwriters, voiceover artists, and graphic design experts booked in for workshops, talks and demonstrations, anyone wanting to pick the brains of some of the comic and TV world's brightest talents is in luck. The MEFCC Creative Academy is an all-time favourite for aspiring artists, cosplayers and animators, where visitors can learn how to kickstart a career in the pop culture world. Learn to draw your favourite comic book characters at the comic workshops; find out how best to enter the film industry; sign up for anime lessons; learn to sew your own cosplay outfits; or take a vital crash course in social media content creation.
WHATSON.AE | MARCH 2023 19
CINEMA
It's not all comics and dressing up. Cinephiles can get in line to Comic Con's Cine Club screenings of exclusive feature films, trailers and featurettes as well as special Q&A panel discussions and fireside chats. Don't miss the 'Kpop Meets Kdrama' panel, which celebrates the Hallyu wave and all things K-Entertainment.
SWAG
Your MEFCC experience wouldn't be complete without getting your hands on some merch at the Con from exclusive and limitededition figures, comic books, Funko Pops, trading cards and shirts to other collectibles on sale. The retail area hosts both local and international stores, businesses, and collectors in a market-style walkthrough.
If you're ready to commit to the pop culture frenzy, there are multiple ways to get access. Day passes cost Dhs135, while three-day passes are priced at Dhs299. VIP tickets are also available (from Dhs700 to Dhs5,000) with epic inclusions such as photographs with the stars, fast track, priority queues, exclusive merch, front row seating and early access. Buy your tickets via abu-dubai.platinumlist.net.
20 MARCH 2023 | WHATSON.AE
MARCH 3 TO 5 ADNEC, Abu Dhabi, Fri 3pm to 11pm, Sat noon to 11pm, Sun noon to 11pm, from Dhs135. mefcc.com MIDDLE EAST FILM AND COMIC CON
Ramadan Kareem Enjoy an authentic Iftar buffet and delicious Suhour with family and friends or for corporate events at Yas Plaza Hotels' award-winning venues. All prices are in UAE Dirham and are inclusive of all applicable service charges, local fees and taxes. Yas Plaza Hotels For reservations or more information, please email: info@yasplazahotels.com or call +971 2 656 2000 @myyasplaza PER PERSON AED 149 Barouk Set menu, sharing family style Shisha offers available For group bookings, get 1 complimentary iftar for every 12 bookings Children below 6 dine complimentary, Children between 6 – 12 years get 50% off AED 179 PER PERSON PER PERSON AED 159 Premium Package at Choices and Rangoli Traditional Iftar buffet with Indian tandoor grills and Ramadan inspired beverages Groups up to 200 available Standard Package at Assymetri or Jing Asia Iftar buffet with Ramadan inspired beverages Groups up to 120 available Iftar Offerings Suhour Offering
Elevate your content strategy mmgsocial.com
WHATSON.AE | MARCH 2023 23
WORDS: ELISE KERR
It's time to dust off your dancing shoes, Abu Dhabi, as two huge live music festivals descend on the capital. Whether you're into electronic music, or can't get enough of R&B, there's an event for you at Eithad Park, Yas Island this month. First up is the delayed inaugural edition of Ultra Abu Dhabi, a two-day house music megathon, running on March 4 and 5, brought to you by the team that host Ultra events around the world, including Miami, Croatia, Ibiza, South Africa, Mexico, Japan and much more. The following weekend will see huge urban music festival, Wireless, deliver its event on March 11. Fans will hear tunes from some of the biggest R&B and hip-hop names in the world. Read on for our guide to both festivals.
MARCH 4 AND 5
ULTRA ABU DHABI ULTRA ABU DHABI
Ultra Abu Dhabi is making its long-awaited arrival in Abu Dhabi on March 4 and 5, and the exciting line-up includes epic names such as Calvin Harris, Skrillex, Afrojack, Sasha and Digweed, Adam Beyer, Amelie Lens, Illenium, Kshmr, and Nghtmre. Support will come from the likes of Ilario/Alicante, Kolsch, Mind Against, Nervo, NoraenPure, Pan Pot, Cesqeaux, Dr Phunk, Maddix, Melanie Ribbe and DJ Mykris. There's also regional support from Akladios, DJ Bliss, DJ Keza, burakyeter, Dish Dash, gianvarela, Kaytek Liwaaha, Philipp Straub, RTE.
For the first ever Ultra Abu Dhabi, there will be two stages: the Main Stage, for stadium-smashing headliners; and Resistance, Ultra Worldwide's house and techno stage dedicated to more underground acts.
CALVIN HARRIS
A man who needs little introduction, is Ultra's headliner Calvin Harris. For more than a decade, Harris has filled our airwaves with dancefloor bangers and catchy tunes across a variety of sub-genres. He's worked with artists such as Rihanna, Florence Welch, The Weeknd, Ne-Yo, Rita Ora, Dua Lipa, Ellie Goulding, John Legend, and Nicki Minaj – the list goes on and on. His extensive discography includes more names than we have space for, including the likes of Feel So Close, We Found Love, Where Have You Been, Sweet Nothing, How Deep is Your Love, Potion, Stay with Me, and so many more. We can't wait to see which tunes he'll perform on the day.
LET'S GET LOUD
24 MARCH 2023 | WHATSON.AE
AFROJACK
Having made his name in the dance scene, Afrojack quickly became a multi-award-winning, platinum-selling producer recognised around the world. Best known for EDM hits such as Worlds On Fire, Turn Up the Speakers and Ten Feet Tall, guests can expect a huge gig from this hitmaker. The Grammy Award-winning DJ and producer is no stranger to the UAE, and he last performed at Billionaire's reopening party in September, and before that with Steve Aoki at the Coca-Cola Arena in Dubai in May 2022.
SKRILLEX
For the first time ever, the UAE will welcome Skrillex to its stages, who is guaranteed to bring with him some big beat energy. The dubstepturned-EDM DJ and producer, who shot to fame with 2011 hit Bangarang, is still going strong in his career. His collaborations are a main contributor to this success, and fans will recognise Skrillex's signature sound from tunes such as Purple Lamborghini with Rick Ross, Where Are Ü Now featuring Justin Bieber, Would You Ever by Poo Bear, and Way to Break My Heart which featured Ed Sheeran.
Tickets for the electronic music festival's inaugural Abu Dhabi event are Dhs315 for early bird single day general access (still available). Once the limited early bird tickets are gone, regular general access tickets will be Dhs450 per day. Those looking for two-day tickets can snap them up for Dhs420 for general access or Dhs595 for premium general access during the early bird window. Thereafter, they will be Dhs600 for general access and Dhs850 for premium general access.
What's the difference between general access and premium general access, you ask? As far as we can tell from Platinumlist, the latter will come with dedicated entrances, separate toilets and its own food and beverage stalls.
While this will be the first time the epic EDM extravaganza has landed on UAE shores, it's not the first time we've been counting down to the event. The first Ultra Abu Dhabi was supposed to take place just before the pandemic but was cancelled due to rising health concerns.
Ultra Abu Dhabi, Etihad Park, Yas Island, Abu Dhabi, March 4 and 5, 2023, from Dhs315. ultraabudhabi.com, platinumlist.net
WHATSON.AE | MARCH 2023 25
WIRELESS ABU WIRELESSDHABI ABU DHABI
Wireless, the UK's number one urban music festival, is making its eagerlyanticipated debut at Abu Dhabi's Etihad Park on March 11. It's a sonic celebration of beats from the streets and showcases the best artists from cutting-edge musical genres such as hip-hop, grime, drill, electronica, triphop, trap and afrobeats.
On the line-up for this epic one-day event is Travis Scott, M.I.A, Lil Uzi Vert, Wegz, Black Sherif, Ali Gatie, King, Divine and Young Stunners, along with UK drill sergeant K-Trap, Raja Kumari, $kinny, Dizzytooskinny, Dafencii, Casa Vince, DJ Nico, and DJ Liutik.
M.I.A.
If you didn't singalong to M.I.A's Paper Planes for the entirety of 2007, you really missed out. The British rapper and singer rose to fame with the catchy hit and returned with another banger in the shape of Bad Girls in 2012. She's gone on to have a huge career, and recent achievements include reaching her first Billboard Top 100 number one hit as part of a feature on Travis Scott's Franchise in 2020. M.I.A's sixth studio album was released in October 2022, meaning you'll likely hear tunes such as The One and Popular when she performs live in Abu Dhabi this month.
TRAVIS SCOTT
American rapper Travis Scott returns to Abu Dhabi for the second time, after first performing at Beats on The Beach in 2016 (his Formula 1 After-Race concert in 2020 was cancelled). With hits under his belt including Goosebumps, Sicko Mode, 5% Tint, Wake Up, and many more, fans can expect an epic show from start to finish. Scott's most recent album Astroworld, was released in 2018 to critical acclaim. The record featured guest vocals from huge names, including The Weeknd, Kid Cudi, Frank Ocean, Drake, 21 Savage, Swae Lee, Juice Wrld, and more. Aside from a few features on other hits, we've heard little new music from Scott since his third album, so we expect that fans will hear a selection of his biggest and best hits from the past decade.
LIL UZI VERT
Set to make his debut in the UAE, is Lil Uzi Vert. Known for his unique style and energetic live performances, he is expected to bring his signature sound and dynamic stage presence to the capital. With a career spanning several years, Lil Uzi Vert has already made a name for himself as one of the most popular and influential rappers of his generation. He has released a string of hit singles, including XO TOUR Llif3, Money Longer, and The Way Life Goes, which have earned him critical acclaim and a massive following among hiphop fans around the world.
Like the London festival – which in addition to the incredible lineup of live music, is known for its outstanding food and beverage adventures along with exclusive, engaging activations – Live Nation Middle East has told us to expect an exciting collection of off-stage dining and entertainment adventures.
Tickets are priced at just Dhs295. For golden circle tickets, which put you in prime position, you'll pay Dhs795. You can get them now via ticketmaster.ae
Wireless Festival Abu Dhabi, Etihad Park, Yas Island, Saturday March 11, Dhs295 general admission. ticketmaster.ae. @wirelessfestme
LET'S GET LOUD 26 MARCH 2023 | WHATSON.AE
MARCH 11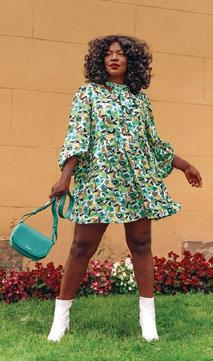 The award-winning platform for influencer marketing Start your next campaign at www.vamp.com
The Edit
Scrapping her life as a lawyer, Rumana Nazim took a leap of faith and started The Edit concept store. She wanted to design a hub that would blend her love of fashion and art, and equally be a place where everyone could unwind with a coffee. As a true feminist, Rumana supports other women, stocking items from other female-run businesses. The Edit is the perfect place to add a few gems to your wardrobe as they stock everything from stylish loungewear and chic clothing to unique jewellery, sunglasses and bags. Make sure to refuel from your shopping spree with a coffee or a cup of green goodness from their gorgeous matcha bar.
@theeditdubai
FEMALE-LED
Support women by spending your dirhams at these brands
WORDS: ROMY HUNT
RETOLD
One of Dubai's first pre-owned fashion destinations. Retold is a pioneer for sustainability in the city, promoting the purchase of preowned fashion, as well as repurposing your old clothes. Visitors are able to buy clothes, shoes and accessories, from both high-street and high-end brands.
@shopretold
The Botanist
Many of us now ask ourselves on a daily basis, 'how we can be more eco-friendly?'. When Ruby Giroux moved to Dubai, she found this very difficult. Like a true girl boss, she took matters into her own hands and started to create home and cleaning products. Her brand embodies sustainability by using natural and ethical ingredients to create her masterpieces that are packaged in refillable bottles. These products are available in multiple locations across the city such as Spinneys and Waitrose.
@thebotanistdubai
AMADAL
It's easy to be healthy with nutritious snacks from Amadal. This outlet was created with a passion for wholesome foods, offering gluten-free, vegan and refined sugar-free options. Amadal has an array of snacks, curating a variety of granolas, crackers, or vegan cheese infused with local flavours such as zataar, date and cardamon. His
Highness Sheikh Hamdan bin Mohammed bin Rashid Al Maktoum, Dubai Crown Prince and Chairman of The Executive Council of Dubai has been known to love Amadal's date and cardamon granola, one of their best sellers. To order these goodies all you need to do is message the team on Instagram.
@amadal.ae
SHOP 28 MARCH 2023 | WHATSON.AE
Boon Coffee
Boon Coffee is founded by Ethiopian entrepreneur Orit Mohammed, who has a passion for coffee and helping the community. Not only can you enjoy a deliciously crafted coffee at this venue, but you can also take a piece of Boon home with you by purchasing their ethically sourced coffee beans. This establishment is focused on serving coffee with a conscious by working with its non-profit to support agriculture in developing nations.
@booncoffee
HELYA JEWELRY
HAYAWIIA
This jewellery brand is the answer to all your accessories worries. Helya is founded by two Emirati sisters who combined their passion for Emirati culture, architecture and design. Their simple and beautiful designs encapsulate native flora in ode to their Middle Eastern heritage. They are ideal as a gift for a friend or for yourself, adding statement pieces and everyday items to your jewellery collection.
Inspired by the Arabic word for health, Hayawiia is a platform driven to disprove that healthy eating comes with a high price tag. This female Emiratiowned e-commerce platform stocks a wide range of high-quality healthy foods and natural products, supplying a large selection of 'free-from' items, making it ideal for people with intolerances or special diets. hayawiia.com
Charlieholic
This homegrown brand is here to glam up your furry friends with quirky and unique accessories. If you need something for a special occasion, or just want to shake up your pooch's look, this enterprise has got you sorted. Your fur baby's custom-made bandana or bow tie is only an Instagram DM away, with a percentage of the proceeds donated to local animal shelters, making each purchase guilt-free and adorable.
@_charlieholic
ISLAND PEOPLE.CO
Island People.Co is a socially conscious artisanal brand that collaborates with Sri Lankan artists, offering unique products that will bring calm and tranquillity into anyone's home. This female-run enterprise is here to spruce up your kitchen with sustainable artisanal crockery and handwoven linen items, including table runners, pillow cases and tea towels. Island People.Co products can be found in Depachika in Nakheel Mall or ordered online. @islandpeople.co
WHATSON.AE | MARCH 2023 29
SHIMIS
Stretch your stress away at this unique yoga studio, found in Alserkal Avenue. Shimis was created by Simona Stanton, with a dream to combine her needs of both fitness and mindfulness into one. This studio has two workout areas, The Box Studio, which is a carefully curated dark room, heated to 34 degrees, and the Green Room, which contrasts with lots of natural light and adorned with living plants. shimis.com
RIPE
Like many other boss ladies, Becky Balderstone started Ripe because she couldn't find what she was looking for. For her it was fresh, organic and seasonal produce in the UAE. Ripe has grown from a weekly farmer's market, to now having a permanent location that also offers home delivery. Becky has created a brand that many know and love in Dubai, with her staple weekend markets being locally renowned with residents as a place where people can share their love for community, local brands and good food. If you haven't already spent a Sunday afternoon perusing through Ripe Market, we could not recommend it more. ripeme.com
Motion Cycling
Spinning has become such a beloved workout that it could be argued that it has a cult following. The unique candlelit spin class at Motion Cycling, Business Bay, is said to 'unlock one's soul', adding an unusual and unique twist to the traditional workout. This 45-minute session by Amélie Hua has been designed to embrace community while providing a full-body workout. If you're looking for a new hobby or a way to bring your fitness journey to a new level, this is your cue. motion-cycling.ae
5 MINUTES WITH AMÉLIE HUA
FOUNDER OF MOTION CYCLING
What was your biggest inspiration when starting your brand?
We all find our inspiration somewhere when we start a business and mine was SoulCycle, the famous New York brand of indoor cycling studios. They turned the spinning experience into something fun and community orientated. I wanted to change the fitness scene in the Middle East as they changed it in the US by creating something more boutique; a safe environment to workout with an impact that goes beyond just the physical aspect, but also empowering people to make it happen.
What are some other local female run brands you love to support in Dubai?
If I tell you only one brand, I will get in trouble! I have so many women around me who built brands that I love and support. But brands like Maison Clad, who grew from a pop-up in Lassere to become a major clothes retailer. Arwa Al Banawi, who we did our first collaboration with five years ago, who managed to create a unique style brand and stand out in a competitive market. Julie Nguyen, who built one of the most influential networks of women in the UAE, or Ghizlan Guenez, who created The Modist, the first global luxury e-commerce platform and is now attacking a complicated NFT market.
What was the biggest surprise you encountered when starting your brand here in Dubai?
They were a lot of surprises. First, you always think that it would be easier to build a concept in a market where it doesn't exist. It is actually way harder. Finding the funding or doing the marketing for a concept that nobody knows – so basically creating the demand – is a headache. And when it works, you open a highway to competition, so suddenly you have 20 similar boutique studios popping up. The second surprise is how fast our local community grew. The service, the dark candlelit room and the facilities created this unique home feeling creating a community that loved this exclusive concept and who stay loyal to the brand to this day.
SHOP 30 MARCH 2023 | WHATSON.AE
14 STICHES
During the pandemic, Badreeya took her love for crochet and fashion to new heights. After receiving well-deserved praise for the garments she made for herself, Badreeya was inspired to broaden her horizons by hosting her first pop-up at a market. Her unique and eclectic pieces were an instant hit, enthusing her to pursue her passion project further. 14 Stiches offers a wide range of colours and styles, from cozy cardigans to boho chic pullovers. @14stiches_
L'COUTURE
One of Dubai's most popular athleisure brands is female-led and owned. L'Couture is, at its heart, serving to empower all the ladies out there and has been extremely successful from the get-go. Each outlet stocks a variety of essentials, ranging from leggings to shorts, sports bras and loungewear. Carefully crafted and perfect for all occasions. L'Couture will be opening its fourth location very soon.
@lcoutureofficial
DRINK DRY
Pop and Toast
Non-alcoholic drinks have recently become, dare we say it, trendy. But this has not always been the case. Erika Doyle initially struggled when first moving to Dubai in 2019, so she took matters into her own hands. Drink Dry stocks a variety of non-alcoholic beverages, ranging from beer to spirits, aperitifs and wines. This one-stop shop is perfect for anyone who wants to celebrate without the sauce. drinkdrystore.com
This local legend is the answer for anyone wanting to add a pop of colour to their name. Anna Mckeown is an Irish artist that lives between Belfast and Dubai, who takes inspiration from fashion and pop culture. Her signature paintings feature distinctive bottles, which for her encapsulate a specific celebration.
annamckeowncollection.com
Pure Born
Hannah Curran, founder of Pure Born, started her business when she became concerned about the environmental toll that traditional nappies took on our planet. Pure Born provides products that are safe for babies and the planet using organic, compostable, vegan and cruelty-free materials. This brand is now being sold in over 10 countries and is available in multiple locations in the UAE. pureborn.com
So Free Organics
For those with food allergies, intolerances or special diets, you don't have to miss out on your favourite baked goods anymore. Driven by a desire to fuel her children with healthy foods, this female-powered bakery is for all of us who want to enjoy the yummiest things in life without tagging the guilt along with it. So Free Organics is free from gluten, dairy, refined sugar, GMO, yeast and soy. So Free Organics creates all of your favourite things without compromising the taste or texture.
sofreeorganics.com
WHATSON.AE | MARCH 2023 31
Cave Is this Al Qana's coolest café? PAGE 34 QASR AL SARAB p35 AL MEYLAS p36 LA SERRE p40
EAT | DRINK | SHOP
REVIEW: CAVE, AL QANA
This might be our new favourite breakfast spot
Abu Dhabi really is a coffee-fancier's paradise. It is, in that way, the Melbourne of the Middle East. And whilst Al Bateen is probably the epicentre of that trend, the new waterfront leisure mega project Al Qana is fast emerging as a challenger. There's already a cool crowd of outlets brewing up speciality percolations, with – we're told –significantly more pours on the way. But today, we're only making eyes at one of Al Qana's latest latte artists, Cave.
Despite only having been open for a few months, the venue's subterraneanstyle surrounds and audaciously-aesthetic menu items have proven to be powerful 'Gram magnets. The circulating social media videos courted our interest, and now sitting under the dancing grey roof of Cave, it really has our attention.
It's late morning on an unremarkable Monday, but the café floor is busy. Everyone, including us, has their phones out and are conducting arching sweeps of the horizon, as if performing an enchantment, or conducting a leisurely orchestra. Cave is handsome – at a
distance the asymmetrical rocky outcrops look close enough to real stone, and blend seamlessly with the brown and olive green organic tones of the rest of the interior's scheme.
For today's breakfast aria, we've ordered a guacamole and salmon tostada (Dhs48), a Spanish omelette (Dhs58), and a cheesy brioche (Dhs52). We've also ordered a round of jazzy coffee-based drinks and mocktails – the iced dark cave latte (Dhs35) and purple rain (Dhs29).
The fancy tranche of salmon toast comes with a ruffled fillet of smoked salmon and provides a sassy mouthful of complementing perfumes, and a rumour of spice. The cheesy brioche comes
gloriously sodden in fondant fromage, it's a hot beautiful mess and extremely satisfying to chew through. And the Spanish omelette is an impressively faithful recreation of an Iberian classic. Our drinks are served with the appropriate level of Instagram spectacle. A gentle pour of charcoal coffee into chilled milk conjures a very visual ASMR of swirling dark clouds. The purple rain arrives in that achingly on-trend format that sees a smoke-filled foam bubble sit on top of your beverage. These are, in-part, gimmicks, but they also participate in the flavour experience.
Curiosity draws us to the menu to scan what's on offer for lunch. We have things to do, but it's hard to walk away from the troglodytic embrace of this cafe. Cave, known on Instagram as @cave.tapas has a busy menu of (largely Spanish) sharing dishes on offer. But we decide on a chocolate molten (Dhs32) cake to share instead.
Poetry and rapture on a plate. The sort of opulence that started the French revolution. Cave, Al Qana, open daily 9am to midnight. @cave.tapas
WHAT'S ON VERDICT
The menu is boutique and busy with authentic European flavour, presented in gallery-level gilding.
34 MARCH 2023 | WHATSON.AE EAT // REVIEW
Words: Miles Buckeridge
REVIEW: 3FILS X QASR AL SARAB
Is this a more covetous collab than Tiffany & Co and Nike?
The Empty Quarter that occupies an expansive section of the Arabian peninsula is pretty accurate in terms of nomenclature. It's also home to a scattered congregation of luxurious desert hotels, perhaps the most regal of which is Qasr Al Sarab Desert Resort by Anantara.
It's probably fair to say that Qasr Al Sarab is less celebrated for its gastronomy, though it's an aspect the hotel is acutely focused on developing. Part of this is a collaborative 12 course degustation menu with 3Fils and sister brand Brix – billed as a whistlestop, 'Around the World' culinary tour. It's a pop-up held in the hotel's Royal Pavillion and is available Thursdays,
Fridays and Saturdays until March 31. At Dhs900 per head for the soft beverage option, it's not cheap, but people rarely drive two hours into the desert for 'cheap'. The real question is whether it's worth the trek and the cheque.
The menu is divided into three stages (The Odyssey, The Expedition and The Discovery) and is delivered as a guided tour. The tempo-setting overture is a homage to the desert, a bedrock of salmon tartare sits below a sandsimulating crumble crust. Digging into the dish, we find exotic seams of ginger and conflicting textures that fit the theatre of the concept.
Course number two features three expertly engineered crudo bites, each paired with an individual crispy foil. Present are tuna and potato, wagyu and ginger, and tuna uni. The complexity and the flavour balancing are on point.
Our Expedition phase begins with a mixed mushroom soup. It's so densely
EAT // REVIEW
Words: Miles Buckeridge
packed with contributing herby-umami flavours we're left with a feeling of awe. Sea bass and wagyu fillets finish off the course in a more conservative fashion, but in quality of craft, they represent a pair of plates almost worthy of the meal's price tag alone.
The final part of the meal is curated by Brix. It begins with a mini 'winter' cheesecake; there are caviar pearls (presented in a caviar tin) with yuzu, lime, sesame and white truffle; a spectacularly chromatic cocoa bean shell with chocolate mousse, salted caramel and coffee 'soil'; and a curtain closer of petit four. It's art, it's sweet dish wizardry, clever, comforting and at times disarming, but no less than sublime.
Qasr Al Sarab Desert Resort by Anantara, Liwa Desert. Thursday, Friday and Saturday until March 31, 2023, Dhs900. anantara.com
WHAT'S ON VERDICT
Worth the price tag? Abolutely. Worth the trip? The smartest advice we can offer is to book a room. You won't be disappointed.
WHATSON.AE | MARCH 2023 35
REVIEW: AL MEYLAS GOES MEXICAN
Can Chef Christian Buenrostro's new Mexican pop-up match the authentic delights of his homeland?
We look forward to limitedtime epicurean pop-ups, but none more so than those within Four Seasons Abu Dhabi. You see, we're fans of what executive chef Christian Buenrostro cooks up inside the luxurious five-star property on Al Maryah Island. His dishes display a willingness to experiment, and there is no clearer evidence of this than at his new pop-up at Al Meylas Lounge.
The lobby terrace has been transformed into a colourful Mexican fiesta setting complete with Mexican singers, dancers, and a full-blown mariachi band on the weekends, all complemented by a concise menu that celebrates the vastness of Mexican cuisine. Curated by Chef
Christian, the Mexican native brings all the big, bold and spicy flavours to bear from tangy prawn cocktails beloved in Acapulco to lush, hours-simmered mole and beyond.
We delighted in the popular staples. Think: tableside guacamole (Dhs100) heavily sprinkled with coriander and chilli-lime juice, and an inventive version of battered Poblano peppers (Dhs120) stuffed with Monterey Jack and served in a tangy tomato sauce.
Of the six taco iterations, the standout for us was the salty and rich confit duck (Dhs100) shredded and layered with avocado puree and pico de gallo, which rolled up into a little black corn parcel of joy. Onto the mains, and –compared to all the other vibrant dishes – we sampled a rather lackluster sous vide chicken breast (Dhs150) revived by a pleasingly dense chocolate mole sauce. Far more exciting was the auburn sea bream (Dhs220), marinated in achiote and orange, it was
delightfully light and flaky with a burst of citrus piquancy.
We finished with the universal favourite churros (deep-fried dough, sugar, chocolate. What's not to like?), and a plate of citrus-infused tapioca, guanabana sorbet and avocado foam, which is all kinds of encouraging loveliness.
Al Meylas Mexican pop-up, until March 18, daily 6pm to midnight.
Tel: (0)2 2333 2222. @fsabudhabi
WHAT'S ON VERDICT
A delightful night out bringing the la buena vida spirit to the terrace of Al Meylas. Visit while you can.
36 MARCH 2023 | WHATSON.AE EAT // REVIEW
Words: Laura Coughlin
GO
GRAND
Embrace the spirit of the Holy Month of Ramadan and gather around family, friends and colleagues to share a meaningful time together.
From memorable I ars at Sahha and serene Suhoors at Pearl Lounge, to the perfect venues for group celebrations, guests will experience an unforgettable traditional Ramadan at Grand Hyatt Abu Dhabi.
For reservations, please call 02 510 1234 or email us at reservations.auhgh@hyatt.com.
ABU DHABI HOTEL & RESIDENCES EMIRATES PEARL
The National Aquarium
This enormous sea life attraction is home to nine zones, each more exciting than the next. Visitors can get up close and personal with some of the deepest creatures of the sea, as well as reptiles, parrots, turtles, squirrel monkeys and more. Among the star attractions, include a 14-year-old reticulated python, which measures seven metres in length and weighs a whopping 115 kilograms. Tickets start from Dhs105 for general admission and Dhs130 includes a behind the scenes tour and glass bridge walk. VIP packages are also available. thenationalaquarium.ae
DISCOVER AL QANA
Your guide to the waterfront district
Cinemacity
As the largest standalone cinema in Abu Dhabi, Cinemacity is a 15-screen multiplex and includes a 3DMAX viewing experience, a VIP Cinema, a Kids Cinema, XXL Theatre, Standard Theatre, Standard Plus Theatre, Arthouse Theatre, Presidential Theatre, the Backlot Café, Graffiti Lounge and Azul Lounge. And it's able to accommodate a total of 9,000 movie-goers simultaneously. Prices for standard tickets start at around Dhs37, with VIP viewing experiences from Dhs120. cinemacity.ae
38 MARCH 2023 | WHATSON.AE EAT // AL QANA
Oii
Serving up tastes baked under the Tuscan sun is Oii. The name Oii comes from the Portuguese word for 'hi' — and it's greeting the capital with an earnest embrace of Latin passion. Chief Euro eats on the menu include Portuguese rabanadas and everyone's favourite custard cake, pasteis de nata. Fresh from the culinary heartland of Italy, there's authenti 'paccheri' pasta and a classic beef cheek Milanese. Amongst the delights from Greece, you'll find honey thyme saganaki, plus a collection of rustic Spanish tapas.
@oiiabudhabi
Otoro
Modern Japanese dining experience, Otoro (the name comes from a prized cut of tuna), has a menu that features 'quirky sushi', Japanese wagyu steaks and a collection of sharing style dishes. It comes from the mind of Chef Akmal Anuar, the man behind culinary creations 11Woodfire and Goldfish in Dubai. Expect simple, fuss-free cuisine expertly executed in a way that lets the best-in-class ingredients do the talking. @otoro.ad
The Bridge
The Bridge is a holistic health and lifestyle destination located right in the heart of Al Qana. Its wellness manifesto is divided into distinct areas under headings like 'Move', 'Pause', 'Expand', 'Taste' and 'Learn'. The facility includes a gym with 250 exercise stations, therapy rooms with hydro-oxygen airpods, cryo treatment, infrared saunas and its own spa. There's a healthy eating restaurant, a cold-press juice bar and a rooftop garden lounge, and they offer yoga classes, meditation, and workshops on breathwork. Bliss. thebridgehub.com
Pixoul Gaming
This huge gaming hub is the place to find 10 virtual and augmented reality games, all uniquely designed to tell a story about the Pixoul Planet. There's also a 600-seat arena capable of hosting international class tournaments for spectating, and an eSports bar where gamers can watch competitive button bashing and get involved with retro gaming on golden age arcade machines, all whilst enjoying a dining experience.
@pixoulgaming
WHATSON.AE | MARCH 2023 39
REVIEW: LA SERRE
Dubai's beloved boulangerie elevates mall dining on Yas Island
La Serre's story began in Dubai, with the French restaurant serving as a top choice for Downtown dining for a decade. While that La Serre is no longer, it lands in the capital as a more relaxed iteration of its original counterpart, positioned as a bistro and boulangerie.
Located next to the main entrance of Yas Mall, La Serre's location means it benefits from a beautiful alfresco terrace lined with cream planters emblazoned with the restaurant's name, and a delicate wooden French carriage that guards the entrance. Guests are invited to choose a table either on the terrace, where a trickling water fountain sits pretty in the centre, or inside, where sparkling chandeliers, furnishings in ruby red, and black and white photographs add to the
authentic French feel.
The extensive menu starts with a wide selection of viennoiseries et pans, all freshly baked and neatly displayed in a glass cabinet inside the restaurant. Then there's eggs almost a dozen ways, all-day breakfasts and a menu for lunch and dinner more reminiscent of the French fine dining dishes offered at the late La Serre Dubai. Torn between the all-day breakfast and the a la carte menu, we choose to go off piste and order options from each.
From the eggs selection, the oeufs Brouillés à la truffle noir (Dhs115) arrives in a silver dish of canary yellow eggs scrambled with fresh cream, making it a little runnier than we'd hoped, but we put this down to personal preference. The amount of fresh black truffle shaving can be described only as generous, while the crisp, crunchy soldiers of brioche add an unexpected sweet touch. Next, we share two starters: the classic French escargot
(Dhs105) and crevettes grillées (grilled prawns, Dhs145). The simple seasoning of the grilled prawns cooked in oil with garlic, rosemary and a hint of chilli leaves us mopping up every drop left in the dish with the sourdough bread. We smell the garlic sauce of the escargot before it arrives, but it doesn't overpower the taste, which is further enhanced with a punchy anchovy butter.
Our final dish is La Serre's famed pain perdu (French toast, Dhs60). We can confidently say it's now among Abu Dhabi's finest.
Sensationally spongy on the inside yet crunchy on the outside thanks to a caramelised sugar coating, the rich red fruit compote and airily whipped vanilla cream add balance to this dish of indulgence.
La Serre, Yas Mall, Yas Island, 8am to 10pm Sun to Thurs, 8am to 12am Sat and Sun.
Tel: (0)2 658 5835. laserre.com
WHAT'S ON VERDICT
A chic slice of Paris that's well worth switching retail therapy for a long, leisurely lunch.
40 MARCH 2023 | WHATSON.AE
EAT // REVIEW
Words: Alice Holtham
Experience Shangri-La Ramadan Village
Be captivated by the surrounding Arabian architecture and panoramic views of the Khor Al Maqta creek as you visit an enchanting Ramadan Village complete with private gazebos, interactive culinary stations, authentic entertainment and a gourmet experience by Michelin Starred Chef Greg Malouf.
AED 100 per person (standard seating) | AED 500 onwards (Majlis seating)
22 March to 21 April 2023
| 8:30 p.m. to 2:00 a.m. (Suhoor)
Culinary Master Series Presents Michelin Starred Chef Greg Malouf
23 March to 30 March 2023 | AED 275 per person (sharing style)
For bookings, please contact +971 2 509 8555 or email restaurantreservations.slad@shangri-la.com
EXCLUSIVE PAINTINGS,
SCULPTURES,
PHOTOGRAPHY AND TIMEPIECES FROM AWARD-WINNING INTERNATIONAL ARTISTS
The Arabian Falcon Navigator Timepiece by David Galbraith
Photograph by Wilfred Thesiger
ART | THEATRE | FILM | MUSIC
Abu Dhabi Festival
The 20th edition is set to be spectacular
PAGE 46 ARTIST SPOTLIGHT p44 FILM p48
Natalia Kapchuk
44 MARCH 2023 | WHATSON.AE CULTURE // ARTIST SPOTLIGHT
Words: Aarti Saundalkar
SPOTLIGHT:
ARTIST
Art. It does much more than add a pop of colour to your surroundings. It can be used to express ideas and communicate important messages where words may fail. Natalia Kapchuk, who hails from Yekaterinburg, Russia, is one such artist who constructs her pieces to highlight a very important cause: the ongoing war between man and nature, and more importantly, how we must all work together to protect it.
Kapchuk, an ambassador for the Better World Fund (BWF) and a philanthropist supporting charities and organisations dedicated to protecting the lands and oceans of the world, uses her art to showcase a number of pressing global environmental concerns caused by human impact.
"As an eco-artist and philanthropist, my artworks represent my deep-rooted concern for the environment and my desire to raise awareness about environmental issues through my creative prowess," she tells us.
"My artworks are an actualisation of my observations – my emotions and sentiments. As an artist conscious of the world around me, I choose to express myself through creation, as I understand that art has a penetrating influence on the soul," she shares.
Her artistic journey started at an early age, following in the footsteps of her mother – an artist and a sculptor. From creating small ceramic sculptures for local art fairs to attending art school, her quest to garner inspiration for future projects led her to travelling the world. Her trips eventually brought her to Dubai, the city she partly calls home. "I still believe Dubai is the best place in the world to live," she tells us.
She uses a mixed-media assemblage technique, constructed with different reclaimed, natural, and industrially resourced materials, including tree bark, sand, moss, natural stones, and metal chips. Her use of vibrant colours and uniquely selected materials have a penetrating effect on the psyche, leaving observers in a state of action and self-reflection.
From the process of sourcing material to the final touches, each one of her pieces take between one and four months to produce.
However, for Kapchuk, making art is a pleasure and her biggest passion, so she doesn't call it 'work'. Outside of the studio, she enjoys exploring, gaining ideas and collecting materials for her artworks.
Her favourite places to visit in Dubai include Alserkal Avenue and the desert, which she says is where anyone can disconnect from reality and connect with nature.
From March 4 to April 4, at architectural marvel, the ME Dubai Hotel, her latest exhibit 'The Lost Planet' is on display, featuring a touching and emotional video installation. She tells us, "I am confident that the combination of this stunning venue and the powerful messages instilled within my art will leave a lasting impression".
Kapchuk is currently working on a series related to the ocean and its habitat and more importantly, how essential it is to protect it – another cause that's close to her heart.
@kapchukart
WHATSON.AE | MARCH 2023 45
"I BELIEVE DUBAI IS THE BEST PLACE IN THE WORLD TO LIVE"
THE HOME OF CULTURE
Emirates Palace hosts an incredible series of concerts for Abu Dhabi Festival
The Abu Dhabi Festival returns this March for a landmark 20th edition and it includes a truly exciting and diverse musical and theatrical line-up.
Conducted under the patronage of Her Highness
Sheikha Shamsa Bint Hamdan
Al Nahyan, the 2023 volume of the Abu Dhabi Festival has been curated around the theme "The Will for Evolution". The busy schedule includes operatic performances, flamenco, jazz, orchestral concerts and a show from an Academy Awardwinning composer.
MARCH 1
Juan Diego Flórez and Friends
Kicking proceedings off on March 1, Peruvian operatic tenor, Juan Diego Flórez is hosting an evening of hightenor heroics, a 120-minute concert of dazzling arias along with nostalgic refrains from the rich Peruvian and Latin American collective songbook. Flórez's performance will receive support from his titularly referenced 'friends' as well as a full orchestra.
46 MARCH 2023 | WHATSON.AE CULTURE // ABU DHABI FESTIVAL
Words: Miles Buckeridge
MARCH 10
DE SCHEHEREZADE A YO, CARMEN
On March 10, we have the Middle Eastern premiere of De Scheherezade a Yo, Carmen. The legendary flamenco dancer and choreographer, María Pagé, gets under the skin of, and explores, the character of Carmen, the gypsy cigarette girl from Mérimée's novella.
MARCH 11
GREGORY PORTER
Two-time Grammy Award-winning Jazz musician Gregory Porter hits the stage at Emirates Palace on March 11. Expect live versions of Porter originals from his hugely popular albums, Liquid Spirit and Take Me to the Alley, and bluesy cover versions of contemporary classics. Joining Gregory on stage will be Chip Crawford on piano, Emanuel Harrold on drums, Tivon Pennicott on saxophone and horns, and Jahmal Nichols on bass.
MARCH 18
BUDDHA PASSION
This second night of a tantalising Tan Dun double act will unfold on March 18. The performance is a 95-minute oratorio giving life to six sacred Buddha parables, culminating in the tale of Buddha's ascension to Nirvana. The performance is built around Buddha's teachings and conceptss of love, forgiveness and sacrifice.
MARCH 17
From West to East: A Classical Odyssey
March 17 is reserved for a regional first. Academy Award-winning composer Tan Dun conducts the Orchestra of Teatro Comunale di Modena Pavarotti-Freni, and is assisted by world-famous Chinese cellist Jian Wang. The result is 'From West to East', a sonic safari through dual musical hemispheres and featuring the work of Mozart, Tchaikovsky, and Mussorgsky, alongside the UAE premiere of Dun's original Pipa Concerto.
Tickets for the events, five of which unravel in the regal glamour of Emirates Palace, start at Dhs75.
You can find the full lineup of concerts, including enchanting recitals scheduled to headline at NYU online. abudhabifestival.ae
WHATSON.AE | MARCH 2023 47
Words: Miles Buckeridge
MOVIES
TO GET EXCITED ABOUT THIS MARCH
We love the high-brow, make-you-think, abstract-umentaries, but we also think it's important to recognise films that celebrate the true purpose of cinema — to entertain. And there's plenty of that to come in March.
Creed III
Michael B. Jordan stars in the third entry to the Creed storyline, which is a spin-off of the Rocky series of films. The action centres around that classic Rocky formula of pitting the titular character (Jordan) against a charismatic, purposed and equally powerful adversary. This time it's Creed's childhood friend (played by a wildly hench-looking Jonathon "Kang" Majors), who after spending a long stretch stewing on post-exit plans in the slammer has come out swinging. You only get one shot.
Champions
Helmed by one-half of the fraternal directorial team that brought us Dumb and Dumber; and There's Something About Mary — Bobby Farrelly, Champions feels like an altogether more wholesome sort of comedy. This film stars Woody Harrelson as a disgraced professional NBA coach who's ordered to spend his court-appointed community service, looking after a young basketball team whose players all have intellectual disabilities. The trailer teases some great sparks of humour, and we're hoping that this lands with the same energy as the original Mighty Ducks movie, or a slightly more serious DodgeBall.
Luther: The Fallen Sun
In the conclusion of season five of the popular BBC series, Luther's (Idris Elba) unconventional, direct-order-disobeying, corruptiondefying detective style finally saw our man being stitched up in a fairly 'pony-looking' frame job. But he'd already exhausted all favours by then, so our eponymous hero has gone to jail. Available to stream on Netflix from March 10, the first feature-length addition to the Luther saga tells the story of him escaping from jail, only to go back to work. Without pay. Weird flex but there's a serial killer on the streets of London and detectives gonna detect.
48 MARCH 2023 | WHATSON.AE CULTURE // FILM
This latest film from creative double act Scott Beck and Bryan Woods (the writers of A Quiet Place), 65 stars Adam Driver as a pilot who, following a catastrophic crash, lands ungracefully on a mysterious planet. It soon becomes clear that this other world is in fact Earth, just 65 million years ago (so like a reverse Planet of the Apes?). This late Cretaceous timeframe puts him up against the most fearsome apex predators (with the arguable, ironic, exception of man) ever to have lived on the earth. It's also suspiciously close to the touted date for the extinction of most of the planet's megafauna.
John Wick: Chapter Four
After this release, we'll be four movies into what is currently destined to be a five film saga. The third chapter ends *spoiler* with a wounded John Wick (Keanu Reeves) striking an accord with The Bowery King (Laurence Fishburne) to join forces in an effort to take down the shadowy High Table, the puppet masters of international organised crime and purse holders for the global assassin network. And you better hope that by the time John gets to you, he hasn't run out of bullets.
Scream VI
The sixth movie in the franchise where if everyone followed the rules clearly set out in the first movie, there wouldn't have been five sequels. Jenna "Wednesday Adams" Ortega is amongst the returning, ahem, new blood from 2022's Scream – one of several characters with familial links to the cast of the original movie. Courtney Cox is back, as is the killer (or killers) carrying out the spree from under a ghost face mask. We're genuinely looking forward to this latest installment from the series that famously blends jump thrills and soft lols.
Shazam! Fury of the Gods
Following the shake-up at DC Studios at the end of last year, few of the brand's legacy projects looked safe. Amongst the movies too far along in production (and with relatively successful seeder films) to cancel, were The Flash; Aquaman and the Lost Kingdom; and Shazam! Fury of the Gods. The latter hits cinemas this March and stars Zachary Levi as the adult half of a character who is able to transform from a child to a superhero. This time around Shazam and his band of merry misfits will be meddling in the apocalyptic affairs of Atlas' daughters.
WHATSON.AE | MARCH 2023 49
65
A poignant tale of destiny and polygamy— and one man's personal struggle to come to terms with his two wives and two lives.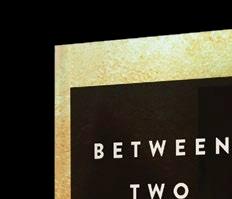 ALL
'There I was, leading a daily double life …'
AVAILABLE AT
MAJOR RETAILERS AND ON BOOKSARABIA.COM MOTIVATEBOOKS MOTIVATEBOOKS MOTIVATE_BOOKS www.motivatemedia.com MOTIVATE FEATURED BOOK OF THE MONTH
SPORT | FITNESS | WELLBEING Out on the water Discover the best watersports in Abu Dhabi PAGE 52
Words: Laura Coughlin
WATER WORLD
As we head full speed into March, we can't help but notice that our Abu Dhabi 'winter' will soon be exiting just as swiftly as it entered. But –and that's a capital 'B' – we're not there yet. And until then, we plan to seize the wonderful weather the best way we know how: by diving head-first into as many watersoaked activities as possible. It's perfectly warm out there, and thankfully, Abu Dhabi's splash scene is hotter than ever.
CABLE WAKEBOARDING
Carving up the water with the Abu Dhabi skyline as your backdrop may just be the closest you'll ever get to being James Bond, and boy, is it a lot of fun. Located in Al Forsan International Sports Resort – and described by the World Wakeboarding Association (WWA) as 'one of the most amazing cable facilities in the world' – this hidden gem is home to Arabia's first cable wake park. Here, thrill-seekers can learn to dart across the artificial lakes on two wakeboarding lines while mastering jumps, flips and ramps along the way. One hour sessions start at Dhs137. alforsan.com
52 MARCH 2023 | WHATSON.AE ACTIVE // WATER SPORTS
From surfing in Al Ain to rowing school, here are the best ways to get out on the water in and around the capital
SURFING
Al Ain: home of date palm plantations, greens oases, roundabouts and surf. Yes, that's right, for the best waves in the region, head down to Al Ain Adventure (previously Wadi Adventure), which has finally reopened after a lengthy pandemic hibernation. Though there's no sand to be found, you'll find some of the most authentic non-authentic waves right here from small rolling waves for beginners to over three-metrehigh barrels for pros. Al Ain Adventure's surf pool makes perfect waves for everyone, every time. Under that stiff Al Ain sun, it'll be a mighty fine respite in the summer months. Semi private surf lessons cost Dhs800. alainadventure.com
KITESURFING
Blending elements of wakeboarding, surfing, windsurfing, snowboarding, and paragliding all into one, kitesurfers ride and glide across oceans while harnessed to a large hand-controlled kite and powered by the wind. If it sounds complicated, that's because it is, and beginners must sign up for lessons first. Thankfully, many of the long stretches of beach in Abu Dhabi are perfect locations for beginners, especially the area north of Yas Island. Check out kitesurfinguae.com for a list of coaches in Abu Dhabi, who offer individual lessons from Dhs400 a session.
kitesurfinguae.com
WHATSON.AE | MARCH 2023 53
KAYAKING
There are many ways to try kayaking in the capital. You could explore the mangroves; tour around Al Reem Island; or even up the thrill factor by taking on the white water rapids at Al Ain Adventure. But our favourite kayaking experience in the city takes place at Louvre Abu Dhabi. Visitors can experience the museum as never before with a spot of night-time sightseeing from the seat of a two-man kayak. As the sun starts to set, get ready for an epic one-hour voyage along the waterways. Learn all about Louvre Abu Dhabi's architecture and admire it all from a unique perspective. Tours take place from Tuesday to Sunday at 6am, 8am, 3.30pm, 5pm and 7pm and tickets cost Dhs126.
louvreabudhabi.ae
WAKESURFING
A combination of wakeboarding and surfing, wakesurfing uses slightly shorter boards and a tow rope, which you can shake off once you've hopped on the wave formed behind the back of the boat. It gained popularity as a less strenuous alternative to wakeboarding, but now the sport has reached fever pitch with residents taking to the calm waters around the Eastern Mangroves most mornings to get their surf stoke. Sign up for a session with long-time coaches Wake Evolution. Prices cost Dhs550 for one hour, plus Dhs150 for professional private coaching. Look out for wake training camps that happen each season. wake-evolution.com
ACTIVE // WATER SPORTS 54 MARCH 2023 | WHATSON.AE
WHITE WATER RAFTING
Imagine throttling down the frothy waters of the Amazon, Congo or Colorado River, only to step off the shore to find yourself at the bottom of Jebel Hafit. We're back at Al Ain Adventure – the capital's recently reopened water thrill park – that's home to the Middle East's first man-made white water rafting channels, measuring 1.1km long. Feel the thrills and spills of whitewater rafting guided by the resident rafting instructors who'll ensure unforgettable trips on three levels of rapids.
alainadventure.com
ROWING
Proud to have introduced rowing to the UAE back in 1997, Monty's Rowing Club is the UAE's premier rowing school. Located at Yas Marina, Monty's professional team will guide trainees on the water, teaching vital rowing techniques during structured lessons. Aimed at anyone with an interest in the sport, Monty's is the place to pick up the oars and get out on the water. A onehour private coaching lesson costs Dhs500, or you can join a group of rowers for a one-hour session for Dhs175.
montysrowingschool.com
PADDLEBOARDING
Looking for a new view of the city? For serene Abu Dhabi scenes we recommend you give stand-up paddleboarding (aka SUP'ing) a go. Setting off from Eastern Mangroves marina and skirting along the promenade, your 10ft floating vantage point lets you admire Abu Dhabi's beautiful mangroves, home to around 60 species of birds, a thriving habitat for turtles, marine mammals and shellfish, fish and crabs. Guided group tours, one-toone or brand new 'SUP with your pup' sessions are bookable with Sea Hawk Water Sports & Adventures and cost from Dhs168 for two hours. sea-hawk.ae
WHATSON.AE | MARCH 2023 55
DESTINATIONS | STAYCATIONS
Krabi, Thailand
Make this your next getaway destination
PAGE 58 MARRAKECH p62 ATLANTIS THE ROYAL p66
Krabi A CASE FOR
This quieter part of Thailand is typically included in a wider itinerary. Here's why it deserves to be your sole destination
TRAVEL // THAILAND
58 MARCH 2023 | WHATSON.AE
Words: Alice Holtham
Luxury redefined
Phulay Bay, a Ritz-Carlton Reserve
If first impressions define a resort, prepare to be bowled over by Phulay Bay, a RitzCarlton Reserve. Unrolling along a private bay on Krabi's picturesque coastline, you instantly realise this resort is special when you arrive at Sala Srichan, a dazzling welcome pavilion set over water and guarded by high stone walls in deep mauve.
Despite its petite size (just 54 rooms) Phulay Bay still feels expansive, and it's designed around the landscape, not the other way around. Even the villas make the most of the locale, each one unique in its layout and finish, but all rich and grand. Our own one-bed pool pavilion is designed so the morning sun kisses the terrace at the back where a sunken tub is flanked by palm trees and bathes the private pool in warming afternoon heat.
The resort name translates to 'where the mountains meet the sea', an indicator of the incredible views commanded from every corner. It's the sea views that really steal the show, with vistas from the lagoon-sized swimming pool – complete with swim-up bar – truly mesmerising. While it would be easy to simply soak it all in from a plush poolside cabana, where fresh coconuts and cold towels are regularly offered, or a sea-facing sofa at the Hong Island-facing Chomtawan sundowner bar, Phulay Bay's impressive array of restaurants and myriad activities encourage adventure. A Muay Thai class led by a professional fighter,
sunrise hikes, and a long tail boat trip to Hong Island are all unmissable parts of the Phulay Bay bucket list. Then there's more low-tempo pursuits, like an afternoon in the instantly relaxing spa, adorned in dark woods and bathed in natural light. The couple's spa suite is magnificently sumptuous: on a wooden deck that overlooks the emerald pond, a relaxation area is an instant immersion into nature, a bubbling jacuzzi its central pièce de résistance.
Phulay Bay's culinary credentials are truly standout, with five restaurants and bars to choose from. Chomtawan is the perfect spot for sundowners, where local artisans are often on-hand to lead crafting sessions. All-day dining is instantly elevated by lush surroundings and stretching views at Jampoon, where flavours of east-meets-west fuse Mediterranean dishes with southern Thai classics. Then there's the out-of-the-box, outof-this-world bespoke dining experience, like a private dinner in the candlelight welcome pavilion, where dishes such as beef tartare and a tiger prawn risotto are enjoyed under the flickering light of 2,000 candles. This above and beyond ethos is what radiates through Phulay Bay, from bespoke experiences to the little things, like a bottle of aloe vera left on the pillow after a particularly balmy day.
ritzcarlton.com/phulay-bay
WHATSON.AE | MARCH 2023 59
3 ISLANDS TO DISCOVER
Phi Phi Islands
The exquisite beauty of this island archipelago has travellers flocking from far and wide to its crystalline waters, soaring limestone cliffs and sugary sand beaches. The best way to tick off all of Phi Phi's greatest hits is with a boat tour that heads to all the best bits. A top tip: pick one that heads to Maya Bay, on Koh Phi Phi Leih, first. Made famous by that Leonardo DiCaprio movie, The Beach, it's open to tourists for the first time in four years, and early mornings are as off-peak as it gets. Other stops at Pileh Lagoon and Shark Point allow for discovering the marine life below the turquoise waters, while lunch is best enjoyed on the shores of Bamboo Island, flanked by the gently lapping sea. A stop at Koh Phi Phi Don shouldn't be missed, for a glimpse at the more touristy side of Thailand – and afternoon drinks at no-frills Bottom's Up bar.
@pattesia_boat
Railay Beach
Although Railay Beach isn't technically an island, due to the surrounding high cliffs and untamed jungle you'll need to take a boat to reach it. The whole area is walkable, and while it might be famous for its gorgeous golden beach, there's much more to Railay Beach than soaking up the sun. The whole west beach takes advantage of its tourist appeal by offering myriad water sports, like kayaking, stand-up paddle boarding and snorkelling, while more ambitious adventurers can venture to the tropical summits of Railay with a guided rock climbing session.
Hong Island
Arguably one of the most visually striking isles on the Andaman Sea, Hong Island is one of those natural beauties that must be seen to be believed. Book a longtail boat for the full castaway experience, which takes you around the shallow waters of the lagoon at high tide. Pack a picnic and soak up the sun on the glorious sandy beach or get your steps in – 400 steep ones to be exact – with a hike to the 360° viewpoint that rewards those that reach the top with marvellous views as far as the eye can see.
60 MARCH 2023 | WHATSON.AE TRAVEL // THAILAND
THE ISLAND ESCAPE
A two-hour drive (including a scenic ferry crossing) away from Krabi International Airport, Koh Lanta might not be as well-known as some of Thailand's big hitters, but it's all the better for it. Avani+ Koh Lanta is about embracing life off the beaten track, arranged between several buildings on a hilltop that overlooks Koh Kwang Beach. While its remoteness is part of the appeal, the resort has ensured guests have everything they could need at the hotel. Our sea-view villa boasts a traditional aesthetic with a gabled roof. Inside, it's light and breezy, freshly painted white and finished in bright primary colours. The living area leads out to the terrace, where a small private pool invites you to take a dip among the trees. In the afternoon it becomes ideal for spotting local wildlife and enjoying the flame-hued sunsets this corner of the earth is renowned for.
action also happens, with aptly named The Cliff restaurant extending from the indoor restaurant out to the poolside terrace. Here, mornings start with fresh fruit and eggs cooked-to-order, leisurely lunches offer views down to the resort's private beach and dinner under the stars offers the opportunity to enjoy one of the island's best pad Thais while watching the rhythmic lapping sea. Then there's Reggae Bar, a local legend that's thoroughly deserving of its reputation as one of the best sundowner spots in Koh Lanta. Framing the craggy rocks at the base of the resort, this wooden beach shack is mellow and charming, and the friendly team shake up fruity serves as the sun sets. Guests choose from perches on the wooden swing, in private booths or recline on cushions in a treehouse as the sorbet colours light up the sky at nightfall. Sit up here and watch the sun – and your worries – drift away. avanihotels.com/en/koh-lanta-krabi
3 BUCKET LIST THINGS TO DO
Inspiring encounters with gentle giants at The Elephant Sanctuary Krabi
The protection of elephants is at the heart of The Elephant Sanctuary Krabi, where a duo of female elephants called Pinky and Pumpui are the motivation behind this family-run sanctuary's work. The elephants were rescued from unthinkable conditions on the plantations, and have been given a second chance in the care of the sanctuary. Across a three-hour programme, visitors are tasked with feeding, preparing medicine, walking, playing and bathing the elephants, enjoying respectful encounters that educate visitors on why their protection is paramount. theelephantsanctuarykrabi.com
See sunrise in the mangroves of Thung Yee Pheng
A case for setting your alarm early on vacation is the opportunity to see the world wake up amongst the serene mangroves of Thung Yee Pheng. Board a traditional wooden gondola from Thung Yee Pheng Pier and set sail across the shimmering rivers that lead out to the Andaman Sea, lined by dense and glossy green mangroves that get more illuminated as the sun rises above the horizon. Lanta Gondola offers private gondola tours with an expert guide, local breakfast and coffee. lantagondola.com
To switch off, the hilltop spa is a haven of relaxation where Thai massages press out the knots and kinks using aromatic oils of lemongrass and pandan leaf.
For a more social experience, the resort's pool is where guests gather for drinks at the swim-up bar and to soak up the sun on the sea-facing loungers. It's here that much of the culinary
HOW TO GET THERE
As one of a string of new routes, flydubai operates daily flights to Krabi from Dubai International Terminal 3. One-way economy fares start from Dhs1,325 and business class fares start from Dhs3,365. For more information, visit flydubai.com.
Shop for local treasures at Ao Nang night market
Vibrant Ao Nang is the beating heart of Krabi's livelier side, but even this more well-trodden part of Krabi still benefits from stunning scenery as it unrolls along the Andaman Coast. Less intimidating than some of the bustling night markets in the bigger cities, Ao Nang night market is one of Krabi's more interesting shopping destinations. Expect to pick up everything from street eats to local crafts along these narrow market streets.
WHATSON.AE | MARCH 2023 61
Avani+ Koh Lanta
Marrakech MAKE TIME FOR
Switch off with a sweet Moroccan escape
The sprawling resort, spread over 20-hectacres, is home to a total of 54 villas and seven suites. The property is loved by famous faces, thanks to the private nature of the hotel, and if you look carefully, you might even spot a footballer or two.
We stayed in a Mandarin Pool Villa, a contemporary take on a traditional riad (a boutique Moroccan hotel). The villa is gated with huge wooden doors and surrounded by stone walls for total privacy. The arrival experience is truly breathtaking, as your personal pool and jacuzzi take centre stage in the courtyard. On one side you'll find a cosy nook for reading and relaxing, a daybed prepared with sun hat and towels to help you soak up the sun, and a comfy armchair with footrest. On the other is a private kitchenette set up ready to make Moroccan tea, and two large sofas around an open fireplace, which the housekeeping team will gladly prepare for you upon request.
Marrakech is known for its bustling souks, slithering street performers, rooftop tea spots, and winding backstreets where you'll find everything from souvenir shops to former palaces. The busy Medina is certainly something to tick off on a trip to Marrakech, but if haggling snake charmers and overpriced mint leaves aren't your thing, there's another side to the city worth seeking out.
Morocco's tourist-loved city offers much more than shopping and horse and cart tours, and for high-flying travellers, there are premium spots in which world-class hospitality can be found.
One such slice of serenity is Mandarin Oriental Marrakech (mandarinoriental.com), a 61-key property found a 10-minute drive from the main centre. While many of the city's hotels are centrally located, being slightly out of the way has its benefits. Mandarin Oriental is nestled between two extensive golf courses, making it an ideal getaway for those wanting to practice their swing.
62 MARCH 2023 | WHATSON.AE
Mandarin Pool Villa
Mandarin Pool Garden
TRAVEL // MARRAKECH
Words: Elise Kerr
of a focus, and you're just looking for a traditional-looking spot with nice views over the Medina, DarDar Rooftop (@dardar_marrakech) is a suitable choice. Boasting some of the best sunset views in the city, DarDar is a three-storey space topped with an open-air terrace featuring hanging lanterns and sofa seating for big groups to hang out at. The menu is pretty limited, and our lamb tagine was more bone than meat, but service is swift and perfectly pleasant.
Round out your trip with a visit to the Musée Yves Saint Laurent Marrakech (museeyslmarrakech.com). The museum reopens on March 4, with some brandnew exhibits for fashion and art fans to enjoy. An homage to designer, Yves Saint Laurent, the 4,000 square metre space gives an insight into his life and work. Visitors can enjoy a selection of temporary exhibitions, a research library with over 5,000 volumes, a 140-seat auditorium, bookshop and a chic terrace café. Located next to the beautiful blue Jardin Majorelle, a joint ticket to both attractions can be purchased for 300MAD (Dhs107).
The hotel has three dining outlets, popular Asian spot, Ling Ling by Hakkasan – which recently opened its newest second outpost in Dubai's Atlantis The Royal; Silk Road-inspired restaurant, Shirvan; and the chic alfresco Pool Garden. It's clear that Ling Ling (@linglingmarrakech) is MO Marrakech's pride and joy, as the team proudly tell us that their dim sum is just as good – if not better – than Hakkasan Dubai's.
Heading back to the city, next to the picturesque Menara Gardens, is the newly opened Nobu Hotel (@nobumarrakech). Its rooftop pool lounge is an ideal spot for sundowners and bites, while admiring the mesmerising view of the snow-capped Atlas Mountains. On our visit, the weather is far too chilly for a pool day but it's a beautifully designed spot that is likely to draw a crowd come summertime. The bites are well-priced and tasty, and while they might not be native to the country's cuisine, it's some of the best food we came across during our trip.
Authentic Moroccan cuisine isn't as easy to come by as you'd imagine, and you'd be wise to take Google reviews with a pinch of salt before spending your Moroccan dirhams. But if food is less
Marrakech's allure lies deep beyond Instagrammable riads and pots of couscous. It's a place of endless discovery, where every corner can lead to unplanned adventures and opportunities for exploration.
HOW TO GET THERE
Emirates and Etihad both offer flights to and from Casablanca, a two and a half hour drive from Marrakech. Our best recommendation for the journey is to rent a car (starting from Dhs130 per day plus Dhs400 if you wish to leave the car in Marrakech), but failing that, the train takes two hours and 45 minutes, priced from Dhs95.50 each way.
WHATSON.AE | MARCH 2023 63
Mandarin Oriental
DarDar Rooftop
Nobu rooftop
Musée Yves Saint Laurent Marrakech
WIN!
A MEMBERSHIP, GUIDED TOUR AND GOODIE BAGS FROM LOUVRE ABU DHABI
Louvre Abu Dhabi is giving one lucky winner two memberships that provide unlimited access to the museum's galleries, along with many other benefits. Along with the memberships, the winner will receive two gift bags, four additional tickets for friends, a guided tour and Dhs200 to spend on food and beverage at Aptitude cafe. Three runners up will also win one membership, a gift bag and four tickets each. T&Cs apply.
For your chance to win, go to whatson.ae/win
WIN!
A WEEKEND PASS TO SNOOPY BEATS WITH ACCOMMODATION
Fujairah's favourite festival, Snoopy Beats, is back with another epic weekend this month. From March 10 to 12, music fans will enjoy three days of live performances, art installations, and so much more. We're giving away a full weekend pass for two, including your ticket, accommodation with breakfast at Sandy Beach Resort, as well as transportation to and from Dubai. T&Cs apply.
For your chance to win, go to whatson.ae/win
64 MARCH 2023 | WHATSON.AE
A VOUCHER FOR TWO FOR THE BOLLYWOOD BRONX FRIDAY NIGHT DRUNCH
Two lucky winners will be invited to enjoy The Bollywood Bronx' Friday Night Drunch. The lucky winners and their plus ones can expect an evening of modern Indian dishes, including stuffed mushrooms, spicy tuna ceviche, a variety of biriyanis or pan-fried seabream. For a sweet finish you won't want to miss the banana toffee cake with pecan nut praline and cardamom ice cream. T&Cs apply.
For your chance to win, go to whatson.ae/win
WIN! WIN!
A PRIVATE VILLA WITH AN EXCLUSIVE JACUZZI FOR THE DAY AT CAFÉ DEL MAR
An icon in the Ibiza and global beach club scene is Café Del Mar. It's no less iconic in the UAE capital, and the lucky winner of this prize can enjoy a VIP day out right here. You'll spend the day in your own private villa complete with a jacuzzi that overlooks the club. The winner will also receive Dhs500 worth in food vouchers to be spent on the day. T&Cs apply.
For your chance to win, go to whatson.ae/win
WHATSON.AE | MARCH 2023 65
Atlantis The Royal
This new address wants to be the world's most luxurious hotel. Here's what it's like...
THE LOCATION
An iconic location for a iconic hotel, you'll find Atlantis The Royal at the top of the Palm Jumeirah. It's separated from sister hotel Atlantis The Palm by the world's largest waterpark.
LOOK AND FEEL
Where neighbouring Atlantis, The Palm is a palatial pink beacon of Arabian grandeur, Atlantis The Royal is the antithesis in terms of aesthetic. The design can best be described as posh blocks of Lego stacked one on top of each other to create a futuristic, two-tower emporium connected in the middle by a stretching sky pool. Inside, the hotel adopts an equally contemporary feel, adorned in varying shades of oceanic blue and soft sea spray, laced with shimmering gold accents. Those
typical Dubai touches exist on steroids throughout Atlantis The Royal, from the fire breathing water features in the lobby, to the mesmerising water fountain.
ROOMS
There are two options for the entry level guest rooms – either ocean- or Palmfacing – and we'd recommend Palm. Whichever room you pick though, expect to soak up the views from your private balcony, make a splash in the generous circular tub, and all-gold amenities, including toothbrushes.
FACILITIES
It's hard to imagine being bored at Atlantis
The Royal. For those that like to dropand-flop, a private stretch of sand and temperature-controlled royal pool await, lined with loungers and cabanas aplenty. A more VIP twist on the classic hotel pool day can be enjoyed at Nobu by the Beach, the brand's first beach club, where tan-toppers can listen to chilled DJ sets and graze on Nobu signatures. Twenty two floors above, there's the awe-inspiring Cloud 22, where guests can take a dip against the backdrop
of dazzling city vistas, retreat to the shade of a plush cabana, and sip masterfully mixed cocktails at the swimup bar.
FOOD AND DRINK
A burgeoning culinary array of no less than 17 restaurants caters to guests. A star-studded celebrity chef line-up includes Heston Blumenthal's Dinner by Heston, Jaleo by José Andrés and La Mar, an iteration of chef Gastón Acurio's famed Peruvian restaurant. For high-energy dining, Ling Ling ticks all the boxes with upscale Asian dishes. Then there's more casual eateries including Seascapes, a breezy sundowner bar by the ocean; all-day dining restaurant, Gastronomy; and an American diner called Malibu. But even these have been given a royal touch through chic decor and menus that extend far beyond the basics. Take breakfast at Gastronomy, where global cuisines from around the world fill buffet counters and live cooking stations offer made-to-order eggs a dozen ways, that can be upgraded with the likes of truffle or caviar. It's impossible to dine your way around them all in a weekend.
ROOM RATES
Room rates start from Dhs3,929 per night inclusive of breakfast and access to Lost Chambers Aquarium and Aquaventure Waterpark.
Atlantis The Royal, Crescent Rd, Palm Jumeirah, Dubai. Tel: (0)4 426 3000. atlantis.com/atlantis-the-royal
66 MARCH 2023 | WHATSON.AE
Words: Alice Holtham
Inclusive of one food basket AED 149 BASKET ON THE BEACH FOR MORE INFO 0502835795