High Jewellery & Abstraction: Van Cleef & Arpels new HJ Collections TEFAF Maastricht Hauser& Wirth Monaco Art Week VISIONNAIRE HAUTE COUTURE meets Abstraction Fall Winter 2023 collections MORALMODA MAGAZINEVOL 3 ISSUE NO 51 FALL 2022 THE WORLD'S 1ST ART & ECO LUXURY MAGAZINE O Art Calendar: Luxury Watch Market: By Omar Al Bataineh, Founder of www.watchaholics.net
Contents HauteHorlogerie&HighJewellery 23 üLuxuryWatchMarketananalysis byOmarAlBataineh UnitedArabEmirates FinanceandWatchEditor Founderof: www.watchaholics.net 28 Jacob&Co.andBugattiAutomobiles JeanBugattiCollection 30 Interviews: StevenGurowitz ChiefExecutiveOfficer,Interiorsby StevenG., PompanoBeach,Florida,USA. 82 ABEDELRAHMANNAAMANI FounderofMAGLebanon Coverstoryser&Wirt Contributorsp17 Editor'sLetterp19 EliteEvents The2022artguide byN Ahmet 18 Art&Abstraction FromModernismtoAbstraction ByEstelleArielleBouchet TEFAFMaastricht ' 23 53
Solstice High Jewellery Collection Piaget Luxury Jewellery Piaget.com
Lifestyle&ART 29 ArtMonaco,Monaco 26 CONCORSOD'ELEGANZA VILLAD'ESTE20THTO22ND 29 BUGATTI Monaco 32 WHIMSICAL&WONDERFUL, AMOMENTUSYEARFORROLLS ROYCEBESPOKE 33 HotelCarondeBeaumarchais: alittlesecretinParis ByCarlosMundy 65 MUSEartprogrammebyRolls Royce Style 53 SpecialfromParis HauteCouture 2023Collections: Valentino,GeorgesHobeika, ZuhairMurad,AlexisMabille, RamiKadi, Socialpages: 70 ParisFashionWeek CannesFilmFestival ParisFashionWeekguests 71 57 33
Contributors & Editorial Board Members Featured:
United Arab Emirates
She is an I Design c Philanthro
shalinipas
www mediterranee en lumiere com
Art and Style Editor
Raquel Elena H Díaz Kingdom of Spain
She co organized Spanish Russian political forums, in Munich, Prague and Madrid, attended by the ex President of Spain and the Vice President of Russia.
Business International Dev Dir for the GCC www akbs assafdynasty com Prof. Sir Manuel Freire Garabal y Núñez is a lawyer and journalist. He is a professor, contributor and advisor at different universities, particularly at the IVY League. He serves in diplomacy as advisor to United Nations higher officials and as a member of the diplomatic staff of several governments He has received high honours from Russian Federation, United States and Peru
Isabel Jiménez is Chairwoman MVD Invest Group S.A. and represents the Pacific Rim Business Council (PRBC) in Europe, and the Pacific Rim Chamber of Commerce for the MENA region Isabel is Senior Advisory Consultant at The Private Office of H E Sheikh Abdulaziz bin Duaij bin Khalifa al Khalifa of Bahrain Stay tuned for the upcoming Royal Investment Summit, taking place later in 2022.
Omar Al Bataineh United Arab Emirates
H. E. Prof. Sir Manuel Freire-Garabal y Núñez Switzerland
Business Communication Dir. Dubai
Liliya has an art & business consul tancy company between London and Monaco (media communication, art & business advisory) She was previously involved in capital raising and wealth management at a London family office. Liliya is also Co Founder of sustainable fashion label MARLI Dresses (Monaco London), focusing on designing eco luxury wardrobe essentials
Principality of Monaco
Shalini Pa & MASH ma
Estelle is a writer and an international journalist. She has specialized in Art, Costume and Fashion, thus she collaborates with Conde Nast supervising the entire reportage on major issues She founded the publishing house "Méditerranée en Lumière" whose mission is to protect the Peoples, Cultures and the Sea of the Mare Nostrum Méditerranée en Lumière published "Secret Egypt" art book (2021)
Shalini Pa MASH an Passi Art F
International Relations for "The Diplomatic World"
Finance and Watch Editor Founder of: www.watchaholics.net "One watch endless experiences" is the motto of Dubai based Watchaholics, a brand that was founded in early 2020 by Al Bataineh Al Bataineh with his finance and banking background analyzed the growth of the global luxury watch market and decided to make straps for high end watches, as some individuals and investors tend to store value in watches recently
Isabel Jiménez Principality of Monaco
Artist. See more o instagram. instagram / en wikiped ni Passi
An art advisor by profession, Carlos Mundy is a published author of several novels and historical essays and currently collaborates as a writer with V Magazine and MoralModa Magazine Mundy is the co founder of Moralmoda Special issues that focus on world regions
In 2010, she became Director of International Relations for "The Diplomatic World" an organization, subscribed by 68 ambassadors and chaired by Her Majesty, Doña Sofía de Grecia, Queen of Spain
Liliya Tippetts
Dr. Leonova is a strong believer in disruptive techno logy transforming modern industries and businesses She provides knowledge based consultancy to multitinational startups, R&D teams in the UAE
Carlos Mundy was born in Spain From an early age, he was fascinated by music and history.
"Méditerranée en Lumière"
VP Moralmoda, Monaco marlidresses com ArteLia Consultancy.com
va is a frequent d a co organiser of vents devoted to (G20 Foundation amburg 2017 and os World Economic 0)
Carlos Mundy Spain
RAQUEL HELENA HERNÁNDEZ DÍAZ, FASHION/DESIGN EDITOR AT LARGE CARLOS MUNDY, DEPUTY EDITOR, DR YANA LEONOVA, BUSINESS COMMUNICATION DIRECTOR ESTELLE ARIELLE BOUCHET, STYLE EDITOR, COURCHEVEL
It is a true honour to unveil the issue featuring art and artcrafts
WWW MORALMODA COM
ROSITA BHAGWANDIN, DIGITAL ADVERTISING DIRECTOR, NETHERLANDS AND LUXEMBURG,
As always, I wish you a Elovely is the world s first & cation dedicated to art Exclusive insight with news from world's top nks to teams in Monaco Istanbul London New d Paris
SHALINI PASSI, FINE ART & DESIGN
MARIA HALL, RESEARCH EDITOR,
The issue puts focus on engineering and I hope that the new technologies will offer clear advantages in daily lives and in correlation to the development of moral ethics and discourse Although technological progress now occurs at the speed of light I hope that our moral foundations will help us remain committed to good and sustainable practice
t 2021 © o part of the material notice may be produced rm or by any means sion from the Publisher dorse incorrect info or their respective brands hose of the publisher SWITZERLAND
mmoralmoda oralmoda mag
READ ON LINE: WWW ISSUU COM/MORALMODA EDITOR GENEVA
ear reader,
D D
OMAR AL BATAINEH FINANCE AND WATCH EDITOR
Thank you for your attention to the topics highlighted in our Exclusive cover
BUSINESS INT DEVELOPMENT DIR GCC,
No. 51 VISIONNAIRE MORALMODA MAGAZINE
In anticipation of the Watches & Wonders Geneva edition 2022, this issue's concentration is put on the world of Swiss watchmaking in different ways
Artgenève and artmonte carlo is distinguished by a select group of leading international galleries showcased in a meticulously designed exhibition space, enriched by a programme of special exhibitions that encourage dialogue between the market and the institutional world
The two fairs one inaugurating the annual European calendar of contemporary art fairs during the Geneva winter season and the other starting the beautiful Monegasque season, bring together two important European axes, rich in art spaces and place of residence for numerous art lovers and collectors
NERMIN AHMET, CEO & PRESIDENT, LILIYA TIPPETTS, VP MONACO
AD REQUESTS: LILIYA@ARTELIA CO
RENU CHOUDHARY, JEWELLERY CONTRIBUTOR,
BARONESS ISABEL JIMÉNEZ SÁNCHEZ, DIGITAL PUBLISHING/LUXURY EVENTS MONACO
We are very thankful to all our contributors and can proudly share articles and interviews by our international team Discover Parisian jewellers on Place Vendôme the address in Paris where Frederic Boucheron was the first to open jewelry store in 1893 The Maison records over 150 years of savoir faire highlighted in our newest High Jewellery pages
H E PROF SIR MANUEL FREIRE GARABAL Y NÚÑEZ
Beauvoir's ethics based as it is on an analysis of human temporality and the concrete bonds between particular individuals ends up being one that is very sensitive to the context of moral choice Her publications influenced numerous contemporary artists, and you can read more about this discourse in our art pages
PH KATIA SOL MUAH GERARDO VERGARA STYLE MARINA SOLER MODEL PATRICIA GUIJARRO
CORINNA NEBGEN VON KLITZING AMBASSADOR, SWITZERLAND DYNA FAYZ, TRAVEL EDITOR, LONDON
PHOTOGRAPHERS: PATRICK SAWAYA, KATIA SOL (COVER)
You ll notice that we ve started the issue off with art pages and the most anticipated fine art events, as we always do
EDITOR'S EDITOR'S NOTE NOTE
While the intention was to take over reality in a rational faithful way, it was with an almost neurotic toughness, because this was ruled by a fear of seeing the unknown, so one thus stripped away, at the same time, the poetic, symbolic and magical dimension of creation and the surrounding world
MoralmodaMagazineART|18
T
By Estelle Arielle Bouchet
"You have to dive into the unknown to find the new " was the battle cry for Baudelaire in the well mannered bourgeois Nineteenth Century All painters or artists who were committed to the Abstract view aimed at rebirth with this Paradise Lost which corresponded to the very nature of the poetic topos.
Art & Abstraction From Modernism to Abstraction,
It is similar in the purity of the constructions on blank backgrounds by the painter Mondrian in the 40s: silence embodied in the colour white, itself symbolizing a window onto the breath of the imagination and mouthfuls of oxygen from an emptiness that is healthy and calming, taking us to a perfectly structured geometric space
These representations, because of their mystery and their origins that are so remote, leave enormous room for poetry Whether it's the funerary art of the Pharaohs with its hieroglyphics or the cave paintings or the early writings of Sumer in Mesopotamia, there is always the same mystery and an invitation to dream, similar to what happens in the Abstract art of the Twentieth Century This latter vigorously rejects the figurative academicism of the Nineteenth Century that never stopped reproducing, with a romantic monotony, relative reality with its still lifes, portraits and landscapes
Whether it be a work by Miro or by Kandinsky or the dark and mysterious atmosphere of a film by Alfred Hitchcock lit up by the presence of a star like Grace Kelly at the peak of her sublime goddess beauty, it is the same dialectic of a mystery in search of a transcendent fugitive moment, but to which we can devote a lifetime
Wassily Kandinsky (1866 1944) Rigide et courbé, signed with monogram and dated '35' (lower left) oil and sand on canvas 114 x 162 4 cm Executed in Paris, December 1935 Courtesy Christies com Lyrical abstraction from Wassily Kandisky
The search for the Sublime is inextricably linked to the abstract approach This metaphysical form which follows just after the original form, whether in design like the wonderful black and white sketches of René Gruau from Christian Dior featuring an ideal of refined elegance that suggested more than it imposed and gave birth to the "New Look", the name given by Caramel Snow, editor of the celebrated Harper's Bazaar But make no mistake, under this apparent simplicity; Christian Dior once again made Paris, like a phoenix from the ashes, the world capital of fashion just after the Second World War.
This obsessively figurative vision reflects human confinement that cuts us off from the original myth of Narcissus, which gives everyone the opportunity to be in a permanent state of metamorphosis.
All what we see or seem is but a dream within a dream" Edgar Allan Poe
he concept of Abstract Art is not confined to being a sophisticated movement of our time or some intellectual affectation for a circle of insiders, but rather relates to a pictorial tradition that is brutal, vernacular and instinctive, dating back to the beginning of time: rock painting without any kind of human representation whatsoever or like the Gate of Babylon which highlights a pictorial dialectic made up of symbols and animals or the ancient frescoes of the Lascaux caves
On the same subject of global success: at the 1959 American Toy Fair in New York, Ruth Handler presented the first Barbie The doll woman exactly corresponded to the aesthetic canons of the pin ups of the 50s. The fatal carnal beauty of the sex symbols of the 50s makes themselves seen, embodying life and its physical appetites. America, the country that rescued Europe from horror and destruction, often had the lead in World War II hero figures Its all time stars had no rivals and this period invented the feminine ideal: platinum blond hair, wasp waists, wide hips and large breasts From Rita Hayworth to Ava Gardner, from Liz Taylor as Cleopatra at her peak, through Grace Kelly who radiated the glow of her very aristocratic more discreet beauty as far as Europe
It's true genius manifests itself in its metamorphic role with its detachable pendants, this versatile collar can be cleverly adapted and remodelled in six different ways.
André Courrèges later took up these themes again in his minimalist dresses in the 60s which were highly graphic The first, although this is still subject to controversy, was Mary Quant from Great Britain with her creation of the mini skirt which sold by thousands in her shop in the King's Road in 1965 Mary Quant represents a perfect example of that era when mechanization was at the service of creativity: faced with a voracious enormous demand, the answer was by infinitely producing and reproducing and to use this to make the industrial tools available through Taylorism In this Modernist era, America reigns supreme and imposes its laws
The 1950's was also a relevant source of inspiration for Van Cleef & Arpels's latest High Jewellery collection, 'Chevron Mystérieux'. Conceived by its CEO and Art Director Nicolas Bos and his talented team, 'Chevron Mystérieux' is a modern echo of the Mystery Set technique an illustrious and innovative technique developed by the Maison back in 1933.
Moralmodacom
Above: Chevron Mystérieux paraure is inspired by 1950s fashion and embodies the Legend of Diamonds High Jewellery collection by Van Cleef & Arpels for fall 2022, consisting of 25 Mystery Set™ Jewel made from the colossal 910 carat diamond the Lesotho Legend, (vancleefarpels com) The necklace offers six options for metamorphosis © VAN CLEEF & ARPELS 2022
This Modernist and Post Modernist movement, two sides of the same coin, embodies everything and its opposite: the frantic sensuality of this post war period mingled with invention and the development of the applied arts, pre announcing the bulimic consumption of the 60s From the phantasmagorical elegance of Kenneth Lane, inventing delirious jewellery for well bred American WASPs while drawing his inspiration from a bestiary of animals or going back to a new Ancient Egyptian purity with his grand Cleopatra like wrist pieces A world where Hollywood has its importance and television has already announced the warning signs of "all virtual" which today occupies all the space and punctuates all exchanges of all kinds
the breath of the Fifties
This emblematic Collection offers a 50's vision of its new creation illustrated by the drawings of Jérémie Fischer A mixture of purity and craft this masterpiece necklace is composed of three pear cut diamonds in a trilogy of 31 24, 12.18 and 12.07 carats surrounded by a crimp of intense emeralds, sapphires and diamonds; it's sustained by a pure and geometrical structure highly inspired by the 50's abstract spirit; it is utterly captivating!
Displaying an ensemble of precious stones, this necklace, which can be metamorphosed into a bracelet, illustrates the Maison's own aesthetic in the 1960 1970s 59 sapphires showcase their intense blue and delicate hues
Heritage collection
The Heritage collection features vintage pieces of Jewelry and High Jewelry created by the Maison between the 1920s and 1990s and offered for sale today
As part of this event which brings together masterpieces from various disciplines each year, Van Cleef & Arpels will spotlight two pieces, one vintage and one contemporary These carefully selected creations reflect the world of Van Cleef & Arpels as well as its exceptional savoir faire.
For the ninth time, the Maison is participating in the TEFAF fine art and antique fair, which will be held in Maastricht from June 25th to 30th, 2022.
designed to add sparkle to elegant women's evening gowns It's also inspired by the Arpels brothers' travels in the 1950s that stimulated the Maison's creations
Above: booth of the Maison at TEFAF Right: Transformable necklace, 1969 Platinum, white gold, 59 sapphires, diamonds Heritage collection Courtesy of VCA
Paon clip White gold, yellow gold, emeralds, blue and mauve sapphires, white cultured pearls, chrysoprase, diamonds
TEFAF Chairman, Hidde van Seggelen, said "We are proud to join several other leading art fairs in June for a key moment in the art world calendar this year "
Since 1988, the fair is platform for leading antique dealers and among collectors is renowned for showing exceptional works of art, the fair presents unique artworks as a not for profit organization that champions expertise, scholarship, and variety in the global art community and is highly respected for its meticulous vetting standards By N Ahmet See also Tefaf com
TEFAF Maastricht will accommodate an extensive variety of exhibitors in a new floorplan for this 35th anniversary edition Details of exhibiting galleries and further announcements on the June fair will be announced shortly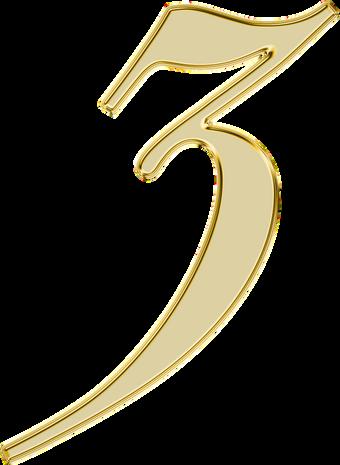 Originally due to take place in March, TEFAF Maastricht was postponed The dates were agreed by TEFAF's Board of Trustees and its Executive Committee, which comprises 13 dealers who represent the interests of the fair's exhibitors and seven non dealers.
The European Fine Art Foundation (TEFAF) confirms today that the 35th edition of TEFAF Maastricht will take place Saturday, June 25 Thursday, June 30, 2022 (by invitation only June 24 and until 2PM on June 25) at the MECC in Maastricht.
Van Cleef & Arpels presents two creations at the TEFAF art and antiques fair, 2022
The th TEFAF Maastricht
MoralmodaMagazineART|20
At Larvotto, the Kamil Art Gallery presents the intriguing universe of Franco German painter Eric Massholder
On the same avenue, the Moretti Fine Art gallery, renowned for its expertise in the Masters of the Italian Renaissance, unveiled remarkable sacral artwork.
Entering the Monte Carlo district, visitors can discover a historical gallery of the Principality, the Galerie Adriano Ribolzi which celebrated its 100th anniversary, in 2021 Maison Ribolzi hosted the works of "painting sculptures" by the Italian artist Sergio Fermariello
Swiss fine art gallery Hauser & Wirth invited art lovers to its new majestic space in Monaco to discover the works of Paul McCarthy with his solo show "Pirates Stew Pot", until 27 August 2022, hauserwirth.com.
At MONACO ART WEEK, placed under the High Patronage of H S H Prince Albert II of Monaco, celebrates this year its 4rd edition, which takes place from July 12 to 17, 2022.
Monaco Art Week 2022 Taps Into NFTs
C o u r t e s y o f A l i c e B e n s i
To convey a contemporary narrative with Birkin, Kelly and HAC bags, Ahr covers them in dazzling colours and textiles.
The Sotheby's continues to host private "pop up" sales area had a selection of contemporary and modern artworks, and designer luxury pieces A bespoke collection of luxury designer handbags from Hermès transformed by artist Jay Ahr,
Sotheby's has selected a capsule collection from the master collection of 1,000 unique pieces for a special exhibition in Monaco
Sotheby's private "pop up"
Lenzwerk Monaco Photo Alice Bensi
MoralmodaMagazineArt|21
Monaco Art Week offered an extensive programme of modern and contemporary art as well as antique artworks, thus becoming noticede highlight in the annual European calendar of contemporary art fairs during the summer season.
Hauser & Wirth Monaco
Monaco Art Week is once again inviting art collectors and interessted to discover contemporary international artists and antique artworks during the peak summer season.
Monaco Art Week Special Event lled "The Art Market 3 0: An Insider Look at cting, Curating, and Investing in Digital Art and NFTs", eld on the occasion of Monaco Art Week 2022, MUSEE ECTION DES ARTS, CADAF NFT Marketplace, alena M Gabriel and MetaVRse that explores "The Art et 3.0 a celebration of the past and present ptions of beauty and perfection" Reflecting on nt trends, the event aims to demystify complexities connected with the NFT art market and serves as an entry gateway to the exciting world of Web3
Two independent movements
Moralmoda Magazine Timepieces | 22
Being a mechanical automaton, the energy required to operate the movements is manually generated with a carbon coated steel winding key
The two independent movements have two barrels situated in the cockpit and their mainsprings can be wound up with the key through the two exhaust pipes For the highest hearing experience, the musical movement stands on columns fitted to a wooden resonance box underneath Serving beyond its main purpose of amplifying the organic sound, the wooden pedestal covered with a black lacquered composite gives the impression of the asphalt running underneath the tires See all models at REUGE com
During Geneva Watch Days
ByNerminAhmet
twin musical cylinders of the "Racing Symphony" play six action melodies on two 72 Note meticulously tuned combs over the rear window.
The chassis of "Racing Symphony" is REUGE's contemporary interpretation of the mid engine innovation, which was a game changer in motor racing history
RUGE'S "Racing Symphony"
The air inlet on each side of the sports car hosts another moving part, the flying wheels Their mission this time is not to cool the engine, but to regulate the rotation of each cylinder for the right music speed.
the Auto Union series from the 1930s
A l l i m a g e s c o u r t e s y o f R E U G E c o m
To create a piece of fantasy where Siss tradition and car racing melt with musical symphonies creates a surprise which can bring joy to anyone listening and not only car and movement entusiasts.
Like last year, REUGE manufacturer of the most precise and luxury mechanical music boxes and music automaton, pre sented its new limited collections of music automations and sound objects, located at one of the event's main hubs, the Hotel Beau Rivage in a suite overlooking Lake Geneva Among this year's novelties is a tribute to racing and progress with speed thanks to the improved aerodynamics, something that REUGE wanted to explore with hands on the world's oldest maker of music automations has crafted its own chassis for this exclusive collection.
The pins on the musical cylinders and the combs are meticulously fixed by hand in the Ateliers of Sainte Croix to play the most rich and authentic melodies possible
In the early 20th century, with the popularity of automobiles across the world, land speed records were broken one by one by fearless drivers and in less than 40 years mankind was knocking on the gates of 600 km/hr! Now the intoxicating and ingenuous design development in the racing world is brought alive, by REUGE's world class musical automatons available in four 16 piece limited editions
"The Racing Symphony" limited music automatons play some of the greatest action songs in a mid engine sports car of the Brand's own design
To look like a real sports car, REUGE applies for the first time two independent symmetric movements in an automaton, inspired by the 16 cylinder powerhouse of
Internal forces, such as overleveraged investors that entered the market in its best times thinking it was a money making heaven, now face the reality of the market's drawbacks and may have to dump inventory to meet leverage obligations
At the peak of the luxury watch market in early 2022, Rolex stainless steel models traded at 3x their listed prices; meanwhile, Patek Philippe Nautilus models traded at more than 5x their listed prices."
The luxury watch market post pandemic has seen a lot of self proclaimed gurus that lack knowledge of the global market's economic state, which may be one of the many reasons for overinflated prices
The tax system's loopholes put some alternative asset classes in danger of inflated prices and may be one of the causes of a market's correction The tax system is one of many that add fuel to the fire; however, it is not as impactful as the amount of wealth low interest rates and cryptocurrencies have caused.
LRolex©
Patek Philippe Tiffany & Co Nautilus
D
Limited edition
Moralmoda com
By Omar Al Bataineh, Finance and Watch Editor Founder of www watchaholics net
External forces such as global stock markets that have shattered the confidence of any retail investor that has suffered declines of not less than 20% YTD conservatively, and can go up to 80% if it was a highly speculative portfolio Another external force is the so called transitory inflation that hasn't yet shown any sign of abidance even after the FED's interest rate hikes, and that's a massive concern to speculators that face a risk of the FED increasing interest rate hikes as a benchmark
on't blindly follow someone, rather follow the market's whispers and try to hear what it is telling you The more inexperienced individuals enter any market, the more it is exposed to overinflated prices.
At the peak of the luxury watch market in early 2022, Rolex stainless steel models traded at 3x their listed prices; meanwhile, Patek Philippe Nautilus models traded at more than 5x their listed prices
Market'sLuxuryWatchShifts
When interest rates are low, investors get the chance to speculate more on risky asset classes that generate abnormal returns However, interest rates can't stay low forever or else it will cause inflation, mispriced assets, and many other compli cations The luxury watch, like any other alternative asset class post COVID 19 that has gone through abnormal, unjustified growths, must come back to its mean prices, if not lower, due to current economic and political complications In addition to the above, the gray market has shown signs of being very manipulative in terms of some charitable auctions, or maybe even call it the free publicly announced tax write off
Economics 101
The luxury watch market, being an alternative asset class that gets influenced by traditional assets, has started to correct, but the secondary market hasn't been looking great. Markets are usually affected by both external and internal forces
Left: Roger Federer Rolex Ambassador Above: OYSTER PERPETUAL COSMOGRAPH DAYTONA IN OYSTERSTEEL , M116500LN
AUTOMOBILESCELEBRATEJOINT PASSIONSQUA
2019, with two collec tions that highlight the masterful savoir faire of both brands the 110 year anniversary Twin Turbo Furious edition watch and the EpicX Chrono The companies rewards us already with an all new line of exclusive co branded products after launching recently Bugatti Chiron Tourbillon in 2020, that reflected in the most impressive and detailed way the heart of Bugatti Chiron car, revealing an irresistible surprise for car enthusiasts and any watch lover; the floating movement recreated in 578 components Bugatti Chiron's heart.
Furthermore, when the chronograph is stopped and reset, the seconds' hands cannot jump backwards as the spring that propels them backwards hasn't gathered sufficient energy To manage this very complex and unique chronograph, calibre JCFM09 is
Jean Bugatti (above) was a Renaissance man, versed in all knowledge, he was a racer, an engineer, an automotive designer, and a business leader He had inherited the qualities of all sides of his family, which wasn't short on geniuses. His artistic mind came from his grandfather, furniture designer and craftsman Carlo Bugatti His sense of design was shared with his uncle, sculptor Rembrandt Bugatti And his instinctive understanding of all things automotive he took from his father, Ettore Bugatti As the eldest son of founder Ettore Bugatti, born in 1909, the same year when Ettore set up his new company in Molsheim, Alsace, in north eastern France he went beyond this incredible heritage and created automobiles and engines in his own, unique way At the helm of the company his father founded at age 27, he took charge of developing street legal cars and race cars that left a mark on their era, such as the Type 50 series
At that point, in the oval medallion at 6 o'clock, a disc with gilded numerals has instantly jumped from 00 to 01 This 30 minute counter is made of sapphire in order not to dim the view on the pair of tourbillons. This separate second with double retrograde hands and a digital jumping minute disc is a completely unique feature.
Jacob & Co. and Bugatti Automobiles.'s joint passion for watchmaking excellence, debuted in 2019, as the two limit breaking brands joined forces in a quest for hyper luxury performance in an unprecedented collaboration between car manufacturer Bugatti's team with the watch manufacturer team of Jacob&Co They astounded at Baselworld
A delicate energy management
JEANBUGATTITIMEPIECES
Jean Bugatti
JACOB&CO.ANDBUGATTI
With Jean Bugatti, the Swiss watchmaker is celebrating a man who is remembered as an iconic carmaker for his revolutionary design Yet its powerful manual winding movement Calibre JCFM09 features a pair of one minute flying tourbillons. A high frequency, double retro grade chronograph with split hands and a digital jumping 30min counter, pairs the iconic Bugatti design with Jacob & Co's art of watch making It exists in two collections of 57 pieces each
When the start/stop pusher is activated, the first hand starts moving from 0 to 10 As it reaches 10, it jumps backwards to 0 and starts its course anew while the other hand has jumped forward, from 00 to 01 As time advances, the first retrograde hand keeps moving up like the rpms on a dash board counter and back as the gears change The other one soon reaches 60, at which point it also jumps backwards to 00
A revolutionary chronograph
On a quest though history a real historic Jean Bugatti Collection
Emirates Pavilions construction phases followed a number of sustainability principles, using non hazardous, regional, reusable and recyclable materials in its overall structure, and incorporated different design solutions to reduce energy and water consumption
Images: (left), the legendary Type 57SC Atlantic (center), 1938 Type 57 Atalante, (below) 1936 Bugatti Tank ©Michael Furman
Jewels: 92
Chronograph Power Reserve: 2 Hours
A unique challenge
A peripheral vision of time
Jacob & Co. donated a one off timepiece to the yearly Luisaviaroma x Unicef charity gala After a heated fight between buyers, the watch was auctioned off for 450,000€, 50% above the retail price of its regular version
The openworked components are highly polished and beveled They stand out against the backdrop of a circular grained, all blacked out main plate A forest of springs, levers, clutches and impressive mirror polished bridges create a dense technical environment that draws the eye and arouses the viewer's curiosity. In that respect, as in many others, the Jean Bugatti would impress the very person whose name and legacy this timepiece celebrates. See also Jacobandco.com. By N. Ahmet
Image courtesy Jacobandcocom
Frequency: 36'000 vph (5 Hz)
To conclude that Jean Bugatti may just be Jacob & Co.'s most demanding watchmaking project ever is not an overstatement Even for the creator of uber complications such as the Astronomia, Twin Turbo Fast & Furious or Bugatti Chiron, the development and manufacturing of calibre JCFM09 presented a series of intense challenges The thinness of many components is so extreme, the pressure
Co.&JacobcourtesyImages
The dial's center is occupied by the chronograph hands, so where are the hours and minutes hands? Pointing inwards, located on the extreme rim of the dial, two short, red hands provide that essential indication As they run on the same scale, and cross paths as the minute pointer catches up with the hour pointer, adjustment in their elevation allows for smooth passage every hour
Calibre JCFM09 is made of a total of 470 components This unusually high number is a direct consequence of the movement's dual structure On the same main plate, two different and interconnected systems co exist One is the time keeping part, with a dedicated barrel, gear train, twin tourbillons, all of which drive the peripheral display The other is the chronograph part. It possesses its own barrel, stacked on top of the other to share access to hand winding operated by the crown. This barrel is linked to a dedicated regulating organ, with a short hairspring, allowing the smooth balance wheel to oscillate at 36'000 beats per hour, or 5 Hz. It sits in between the flying tourbillons When the elaborate system of clutches are engaged by the pushers and coordinated by the column wheel, the balance wheel immediately reaches its optimal amplitude and frequency to drive the chronograph hands with maximum precision
But the complexity of the chronograph operations is even higher than that A star shaped wheel drives the instantaneous jump of the 30 minute counter disc Overall, the graphic impression left by calibre JCFM09 is impressive
Finishings: Black Chromium, Circular grained Mainplate; Polished and Beveled Bridges; Openworked, Beveled and Horizontal grained Levers and Clutches; Gold Plated, Openworked Balance wheel Bridge; Sand blasted Barrels. Mirror polished, Beveled, EB shaped Tourbillon Cages Retail price: $250,000 each version
Jacob & Co has been deeply involved in philanthropy for over fifteen years
Moralmodacom
Movement Power Reserve: 48 Hours
An inner beauty of Calibre JCFM09
Held at La Certosa di San Giacomo in Capri on July 30th, it welcomed celebrities such as Spike Lee, Jamie Foxx, Jared Leto, Ansel Elgort and star of the show J.Lo. It featured many lots gifted by many brands and artists But Jacob & Co upped the ante by offering a one off timepiece from its flagship Opera Godfather collection
Emirates Pavilions construction phases followed a number of sustainability principles, using non hazardous, regional, reusable and recyclable materials in its overall structure, and incorporated different design solutions to reduce energy and water consumption
Diameter: 41.55 mm. Components: 470
Functions: Peripheral Hours and Minutes; Chronograph with Retrograde, Separate Tens andUnits of Seconds' Hands; Digital, Jumping 30 Minute Counter at 6 o'clock
they're under so high and so frequent, the management of forces and energy within the movement so complex, it can at times have felt almost unfeasible This sophistication is immediately visible as one flips the Jean Bugatti to take a look at the caseback and the movement
Jacob & Co. x Unicef x Luisaviaroma
Speaker, master of ceremony, star auctioneer and art collector Sir Simon de Pury was holding the gavel during the auction. As he introduced this one off Opera Godfather, he put it on supermodel Sofia Riesing
Frequency: 21'600 vph
fitted with a double set of regulating organs A small balance wheel is located at the back of the movement It's dedicated to the chronograph operation, as is a separate barrel Together, they allow a two hour power reserve of high accuracy measurement Coordinated by a column wheel of extremely fine construction, this chronograph has been designed to offer the smoothest running possible and the best haptic return The strength required to engage the pushers is minimal
Twin tourbillons a dual brain
A unique piece Opera Godfather by Jacob & Co goes through the roof at a charity auction in Capri
Hours and minute hands are directly linked to the movement's time operating parts, regulated by a pair of one minute tourbillons, running at 21'600 vp hand operating side by side. Their timing information may differ slightly, as is the purpose of twin tourbillons. A spring clutch located between them averages out their running and provides the movement with unified, chronometrically enhanced timekeeping.
H E Sir Anthony Ritossa
21st Conference, Riyadh November 28 to November 30 SaudiSummit org
In the Presence of our Grand Ambassador, His Royal Highness Prince Michel de Yougoslavie And the Monaco Economic Board, Monaco Association for Financial Activities (AMAF), and The Prince Albert II Foundation.
The 19th Sir Ritossa Global Family Office Investment Conference
Recognized as the world's most influential gathering of elite family office decision makers, the 19th Sir Ritossa Summit gathers elite World Leaders from June 27 29, 2022 at the Fairmont Monte Carlo.
Sir Anthony Ritossa's background includes 30+ years of international financial markets and investment experience, including senior executive positions at Nomura, Barclays Capital, Morgan Stanley, BNP Paribas, and Bankers Trust (acquired by Deutsche Bank) Find more info visit RitossaFamilySummits com
The 19th edition takes place in time when the global situation is affected by events of migration, recession and health crisis, and weakened Euro amid war and prospective expansion of the alliances of European and North Atlantic countries which proposes many opportunities but also definitely uncertainties at the markets and fiat currencies.
Sir Anthony Ritossa's Conference in 2022
Abover : H E Sir Anthony Ritossa, Chairman of the Ritossa Family Office, Liliya Tippets, VP Visionnaire
VisionnaireMoralmoda Issue No 51 | 32
Sir Ritossa has welcomed over 5,200 elite family offices, renowned company owners, royal families, private investment organizations, sheikhs, and sovereign wealth funds from over 55 countries, totaling over $4 5 trillion in wealth, during the last five years. His events have resulted in investments totaling more than $2 8 billion in firms ranging from start ups to major global corporations.
20th Conference, Dubai, October 18 to October 20 DubaiSummit org
The global Family Office Investment Summits organized by Sir Ritossa in Dubai, Monaco, and Saudi Arabia facilitate finance, partnerships, and co investment opportunities in a private setting
Under the High Patronage of His Serene Highness Prince Albert II of Monaco
Adressing these factors the Monaco edition of the Summits, included a highly rich and extensive programme which allowed speakers to highlight and discuss topics such as Impact Investing, Technology, Healthcare, Education, Food Security, Blockchain, Digital Assets, NFTs, Real Estate, Renewable Energy, Precious Stones, Gold, Silver, Art, Family Legacy, Governance, and Philanthropy, amongst others
From left : H R H Prince Abdulaziz bin Faisal Al Saud; Liliy aTippetts, Prof Olga
Impact investment
Mroz Mika Häkkinen Formula One Champion
AB: We lovingly did a complete renovation of a small 6 storey building built in the middle of the 19th century A complete restructuring that allowed for a project with a simple initial question:
AB: In 1991, the contemporary art market collapsed after a serious financial crisis in France. At the same time, my father sold a hotel he owned in Paris and decided to set up another business. I joined his project in 1992 without knowing that hotel management would become my profession
CM: Alain, tell me how the Hotel Caron de Beaumarchais was born
CM: And why did you name the hotel?
AB: To create a place invested by the spirit of 18th century France, a time when women in France, under Louis XV, took power over men, over the arts and literature, is to create a place for women Attention to detail has been the key and included even the small bouquet of roses in the rooms, which adds a delicate touch.
The Relais St Germain Carrefour de l'Odéon, the Ducs de Saint Simon, there were perhaps three of us who intuited, if not "invented", without knowing it, this concept of "boutique hotel" whose name means nothing
Antiques and furnishing fabrics are subtly combined to tell a story, to create an atmosphere What the Italians call ambiente, an untranslatable term that the word "ambience" fails to describe The ambition to be the opposite of decoration This is the secret of the hotel.
IG@hotelcarondebeaumarchais
For me, luxury is a compendium of small details That's why today I'm introducing you to the Caron de Beaumarchais hotel in Paris. A small private 3 star hotel that is a little gem for its charm. A hotel with keys like in the old days and where they don't ask for your credit card when you enter but when you leave as they used to do in the past In short, it is an oasis in the hotel scene.
A hotel that is not quite a hotel at all, without reception, with a small capacity and an authentic decor was new in 1992, and even almost non existent in Paris.
to the culture and history of your chosen country It means to be surprised To enjoy. To be welcomed. Disconnection is the key to the place we will create
It is unusual to write an article about hotels that are not super luxury. We see reports in magazines about 5 to 7 star hotels, but sometimes luxury is not all the gold that glitters
Hotel Caron de Beaumarchais: a little secret in Paris
AB: Beaumarchais, whose real name was Pierre Augustin Caron de Beaumarchais, author of The Marriage of Figaro, lived a few steps from the hotel, at 47 rue Vieille du Temple We have associated his name with the hotel The way is open to create a place of total disconnection, of dream and fantasy inhabited by the spirit of the 18th century, echoing the extraordinary personality of Caron de Beaumarchais.
by Carlos Mundy
A l l i m a g e s c o u r t e s y o f H o t e l C a r o n d e B e a u m a r c h a i s
To create a place of fantasy where antiques, period furniture, paintings, musical instruments, chandeliers and fabrics on the walls combine to create a surprise "Is this a hotel?" That's the question you hear every day from passers by who stop, amazed. It remains the most beautiful of compliments The "concept" works.
CM: What was the process like?
As luck would have it, we acquired a disused hotel in the Marais district, a hotel that had to close because the owner could not renovate it It was a wonderful opportunity, in the historic heart of Paris, to create a new place
"What is a hotel? More specifically, "What kind of hotel can you imagine in the historic centre of Paris that is frequented by foreigners and not by businessmen? Better yet, imagine yourself as a traveller abroad Moreover, ask yourself the simplest question, answer the definition of the words "travel" and "holiday" By definition, a holiday means leaving your everyday life behind, freeing yourself from it, disconnecting. It also means opening up
CM: And the decoration?
Offering high end contemporary design, the company has also specialised in transitional interior design, hospitality and commercial interior design, and traditional interior design approaches are all part of the company's luxury lifestyle offering Any property brand new or historic is valued by its character which comes from the people that work behind scenes to give the best enviroment to contemporary needs.
I knew that when starting my firm, I wanted clients to have access to everything they would need when designing their home So, I decided we would be a full service design firm, which has helped bring the firm to where we are today and continue to grow Our primary markets are all along the Eastern seaboard, although we are currently working on projects in Chicago, Arizona, the Cayman Islands, and Trinidad
Steven Gurowitz
highly anticipated new Turnberry Ocean Club project
Despite the pandemic, Interiors by Steven G.'s outlook for 2022 builds on the company's recent successes the
The expansion of Interiors by Steven G places the company as South Florida's most prominent interior design firm. Not limited to residential spaces, the company's offer of personalized hospitality and commercial interior design services, from hotels, restaurants, and spas to institutions and public spaces, will further consolidate the company's established name amongst renowned developers and residential homeowners.
After working with and helping to build a successful design firm for the first ten years of my career, I decided to do it my way, as Frank Sinatra would say! I resigned from my position and started Interiors by Steven G. from the den of my home 28 years ago
How did you find your niche in this field?
How did you start your interior design company?
Chief Executive Officer, Interiors by Steven G., Pompano Beach, Florida, USA.
An interview with
Within the company, we have two branches Antiquities and NOW by Steven G Antiquities is a collection of museum quality antiques from around the world. We house over 300 authentic art deco and midcentury antique pieces NOW by Steven G. is the alternative option for investors and homeowners looking for affordable luxury while offering the same white glove service as Interiors by Steven G
We make sure to carry a wide range of selections within different price points to have, as I might say, 'a little for everybody ' We currently have over 2,200 lines to choose from!
What is the selection process like for the products/brands you house in your showroom?
design process from conception to completion We house and order all furniture, decor, accessories, greenery, and artwork and provide millwork installation, lighting, and window treatments.
As an award winning interior design firm what is your next large scale project?
I don't necessarily believe in trends but in creating a classic and timeless design that will last through time. Regarding the pandemic's impact, I think there has been an evident increase in people situating their home space to accommodate working from home
Are there specific trends in interior design that have inspired you after we all decluttered our homes newly?
New standalone Private Residences, left page: Oceana Bal Harbor Residences, Bal Harbour, FL Above: Chateau Beach Residences, Sunny Isles Beach, FL Master Bedroom Images courtesy of Interiors by Steven G
Our most significant success has been the latest Turnberry Ocean Club project which is nearing a final sellout We designed six furnished model apartments and an additional 22 units for buyers In addition, we are completing their three story penthouse that is on the market for $35 million and will be unveiled in 60 days.
Residential design is only a small part of our overall business We do tremendous condominium renovations of buildings for condo associations, condominium public spaces, as well as law firms, and doctors' offices Currently, we're involved with 1212 Aventura, an upscale senior living facility in Aventura, FL
Considering Interiors by Steven G works as a full service design firm, can you explain what services it entails?
That said, every residential client has their own taste, and it is our job to design for them whether it's designing a home office or creating a space for one!
MoralmodaMagazine|31
How much is residental design part of your work?
Our 110,000 sqft corporate showroom and headquarters is located in Pompano Beach, FL , where we have an endless array of furniture and decor on display
Our services include an in house AutoCAD and rendering department that creates hand drawn and digital renderings of projects for conceptual purposes. In addition, we have multiple designers and assistants on site that will meet with and walk the client through the
Do you have other branches within the company?
Today, how large is your team? And where is your HQ? We lead a team of over 80 professionals and are actively hiring due to our growth
Previously held conference were held at top destinations including Mexico City, Beverly Hills, Panama, Montreal, Rome and Vatican, New Orleans, etc
Global Leader's Conference by JABOY Productions
Image right: Isabel Jiménez and Neil Greene CEO of JABOY Productions Top right: Consuelo Vanderbilt Costin and Neil Greene
The hottest panel discussion were held this time at the ELITE Global Leaders Conference at the Hyatt Regency London The Churchill where industry leading panelist discussed "The Future of Technology in the 4th Industrial Revolution."
This exclusive event, held at the Hyatt Regency London, had speakers from around the globe and those who have traveled in space, like NASA Astronaut Dr Sian "LEO" Proctor In a recent interview for Visionnaire Moralmoda, Dr. Proctor, who is the mission pilot for the Inspiration4 all civilian orbital mission to space, highlighted the importance of making an impact through teamwork.
MoralmodaMagazineEliteEvent|30
The ELITE Global Leader's Conference is a private forum exclusively organized by family offices for family offices, ultra elite private investors, prominent impact leaders and business owners as well as royal family members and international icons like artists and athletes
JABOY Productions has prepared great event launch in London, in the London Diamond Jubilee celebratory atmosphere, see more at JABOYproductions com
The group of speakers unites market giants, celebrities, and professional artists, highlighting the London event's general theme 'Invest in Yourself', under the motto of Winston Churchil, "Success is not final, failure is not fatal, it is the courage to continue that counts "
Center: Neil Greene CEO of JABOY Productions
ELITE
Further speakers in London were J.B. Bernstein Sports Agent, Million Dollar Arm Movie, Pierre duPont, from Cerity Partners, G5 and G8 Family Member, Consuelo Vanderbilt Costin, Joy Womack, ballet dancer "The White Swan", her story is screened in the upcoming movie "JOICA"
COM rolls-roycemotorcars.comofcourtesyImage
The world's most exclusive and traditional heritage event for historic automobiles motorcycles will be held once more on the shores of Lake Como, Italy, in most beautiful classic vehicles were presented at Cernobbio in Northern Italy during May where Rolls Royce Motor Cars had the honoured to present the next chapter of its Boat Tail coachbuilt commission one of just three that have been, and ever will be made
D'ESTE ROLLS
2022 The
2022,
THE FIRST COACHBUILT MASTERPIECE 'BOAT TAIL' WAS COMPLETED IN COLLABORATION WITH BOVET1822 AND UNVEILED DURING ITS 2021 GLOBAL AT VILLA ROYCEMOTORCARS
The Second Coachbuilt Masterpiece 'Boat Tail'.
DEBUT
and
The property comprises 50 guestrooms and 78 private residences, offering hotel guests and residents an oasis of calm and Mandarin Oriental's legendary service alongside a vibrant atmosphere in the public spaces
A l l i m a g e s c o u r t e s y o f M a n d a r i n O r i e n t a l Moralmoda Magazine Luxury Travel | 34
An iconic collection on Mayfair
Mandarin Oriental Debuts in Switzerland
Discover all the updates at Mandarinoriental com
Where fashion, media, art, and business intersect, the new property is a discreet, sleek and intimate sister property to the award winning Mandarin Oriental Hyde Park
There will probably be opportunity to savour fondue and rösti, however, while preserving the rich history and heritage of this landmark Belle Époque building, the hotel seeks to become a contemporary epicurean destination, featuring four restaurants and bars under the patronage of Michelin starred Executive Chef Gilad Peled, from MOzern Bar & Brasserie to Colonnade where guests can savour modern French Haute cuisine Both Colonnade and Mizūmi will open in the first quarter of 2023.
The brand's second property, in the majestic London, will house the first namesake Akira Back restaurant in the UK from Michelin Star award winning Chef Akira Back, as well as his 'ABar Lounge' concept There will also be an urban spa, focussed on renewal and recalibration Joining as General Manager direct from the iconic Mandarin Oriental, New York, Susanne Hatje said:
Mandarin Oriental Expands in London
Left: Piaget Rose Ring 18K rose gold Set with 72 brilliant cut diamonds (approx 064 ct)
The city's largest suites will be available for guests from September 24, 2022, at the Mandarin Oriental Palace in Luzern To celebrate the launch, a special opening package will be available priced from EUR 700, which includes guaranteed lake vistas, onsite dining credit, and access to the nearby "Museum Sammlung Rosengart", with its impressive contemporary art collection, including Picasso and Klee. More at Mandarinoriental.com/luzern.
General Manager Christian Wildhaber said about this Palace built in 1906, envisioned as a Mediterranean retreat by the Swiss entrepreneur Franz Josef Bucher, "The Palace has been deeply rooted in the local community since 1906 and we look forward to welcoming the local community back to their home on the lake. My team and I are looking forward to delighting locals and visitors from all over the world "
We are incredibly excited to open a Mandarin Oriental hotel in the heart of such an iconic location. Mayfair has such a rich history and pedigree within luxury, fashion and art and is continually evolving This is a wonderful parallel for our new property, which will introduce delightful touches for which Mandarin Oriental is loved, but in a more intimate and informal setting We feel that our warm, club like atmosphere, which flows throughout the hotel, is set to make Mandarin Oriental Mayfair a new destination of choice in the area "
Following last year's successful and extraordinary reopening of Mandarin Oriental Ritz in majestic Madrid, following the most ambitious and extensive renovation to take place in its 110 year history, the iconic brand debuts new iconic and important Palace in Europe, with spectacular views over the Lake Lucerne and Swiss Alps. The storied Belle Époque building will feature new design that preserves its striking history and celebrates the superior Swiss hospitality tradition paired with the brand's renowned service.
Mandarin Oriental Mayfair is set to open on Hanover Square this Winter A contemporary launch for one of London's most historic neighbourhoods historic Hanover Square, in the heart of London's most stylish neighbourhoods
Local architects Iwan Bühler Architekten and London based interior designers Jestico + Whiles were the creative talents responsible for the elaborate renovation, featuring a contemporary design, inspired by the legendary beauty of the surrounding Swiss landscapes
EXTRAORDINARY Palace
Susanne Hatje, General Manager, Mandarin Oriental Mayfair, London.
oucheron redefines boundaries of high jewellery, combining the Maison's esthetics with contemporary vision of Claire Choisne, Creative Director of Boucheron who seems to have had Carte Blanche unlimited possibiliteas and freedom to put together the Fall 2022 High Jewellery collection while respecting efforts to preserve nature.
Carte Blanche refers to a series of High Jewelry Collections, including the Carte Blanche Holographique High Jewelry Collection, presented in July 2021, where the Maison explored a new definition of light, its reflection patterns from a prism and the complexity of light. This July, Claire Choisne "takes us" Ailleurs – Elsewhere. An utopian "elsewhere".
MoralmodaMagazine|42 High Jewelry collections
arte Blanche
B
B C
After celebrating the historic High Jewellery collection that Louis Boucheron, son of the Maison's founder, Frédéric, created for the Maharajah, this time, Boucheron has confronted and mixed together worlds and materials one could initially think are contradictory; where diamonds meet pebbles and burnt wood, gold meets rattan and meteorite
1
Listen to the podcast and discover Creative Director Claire Choisne's inspirations on Boucheron com
Like in many stories, it starts with a dream 'Ailleurs' where everything is possible, free of physical borders, and where nature remains untouched " Claire Choisne, Creative Director, Boucheron
Claire Choisne marks her ten year anniversary as Creative Director for Boucheron.
The Comète des Mers parure (above) adapts the reflec tion of stars in the sky glistening on the sea bed Rising on a ball ring with a pearl body, an exceptional, almost round, natural pearl pairs the infinite delicacy of its pale blush pink hue with its extraordinary weight of 55 grains. The brilliance in its multicoloured star comes from a fascinating inner life of a treasured padparadscha Padparadscha sapphire, famous for its majestic orange pink hue on the outside and the refined interior shades in pink, adds to the translucent sea theme
Since its foundation in 1780, Maison Chaumet has drawn inspiration from the elements of nature, among which water and flora play a major role. Currently, the Maison's heritage of savoir faire and craftmanship is highlighted in the large exhibition 'Botanical Observing Beauty' in a collaboration with the Beaux Arts de Paris at the Beaux Arts de Paris Crossing visions, eras and media, this original exhibition highlights the natural world that is repre sented and celebrated through the universal lens of art and beauty Chaumet masters the anguage of art and with this new collection, the Maison conveys the sea wisper to jewellery
Chasse aux Trésors brooch
MoralmodaMagazineHauteCouture|43
Chasse aux Trésors ring
The Chaumet's sea contains unseen aquatic flora and fauna beauty, and Maison's contemporary gaze transforms this world through rich colour blocking, in elegant sea horse shaped ladys watch, or sea shell brooche, with determined linear geometrical motifs, and flowing corals, all richly embelished with superior traditional crafts of gemmsetting For its aptly named "Ondes et Merveilles de Chaumet" High Jewellery collection, the Maison pays homage to the rich sea world and introduces a unique jewellery language of the sea The new High Jewellery collection, which is also an extension of Torsade de Chaumet, the Maison's previous High Jewellery collection
C
Sous le Soleil brooch
making The Maison debuts a High Jewellery collection for the first time entirely inspired by the sea
Chaumet's Wa
haumet celebrates more than two centuries of fine craftsmanship and savoir faire that adorn some of the most stylish women in the world Chaumet's new high jewellery collection was presented this July in Paris with prominent guests attending and cinema stars
Comètes des Mers parure
Set with a pear shaped Paraiba tourmaline crowned with a tiara of spinels, another ring evokes the rocking motion of boats at anchor, their reflection imperceptibly shifting when a speedboat passes offshore (left)
Escales ring
Chaumet colours the collection with the seas
Escales watch
The intense red spinel and bright blue sapphire set
With the Ondes et Merveilles de Chaumet collection, the artisans of the 12 Vendôme workshop are not only honouring the jewellery craftsmanship of which they are both the guardians and the transmitters Their virtuosity is extended to sensational timepieces like the new High Jewellery watch made to resembe gracious sea horse, and sculpted in white and rose gold, set with cushion cut and oval cut red spinels, round sapphires, round Paraiba tourmalines, marquise cut and brilliant cut diamonds. Characterised by modernism, and athletic spirit, the Maison succesfully introduces new mode to curating a High Jewellery collection. See more on Chaumet com By Nermin A
ves Susp ended in Time
MoralmodaMagazineHauteCouture|43
In the story of the house, the Déferlante parure which captures the Maison signature such as head jewels, the toi et moi and the tiara are redesigned to be worn in a contemporary way: Several different looks are possible thanks to a full line of the one of a kind transform able pieces: a head jewel becomes a brooch, a sautoir transforms into a short necklace, the climber earring has two ways to wear it, and the 6 05 carat diamond transforms from a ring covering the finger bone to a solitaire mount. The sixty nine works in the Ondes et Merveilles de Chaumet collection capture the splendor and diversity of the oceans around the globe The colored stones translate the journey The voyage is translated by the stones that colour the collection with all the nuances of the seas Each has its own story to tell, but all convey an emotion arising from an encounter with the Maison's gemologists
T
For example, the Escales parure (top image) perfectly illustrates the art of colour central to the Maison Inspired by suspended time in harbour, when the sails are lowered and the engines cut, the Escales parure perfectly illustrates the art of colour central to the Maison, featuring a row of spinels in an exceptional brick red hue set out against sapphires, evoking translucent waters The narrative impact of this chromatic combination imbues a ball ring and pear cut diamond drop climbing earrings
he notion of waves and mo vement is also explored in the undulating necklaces through the interaction of volumes, heights, and diamond cuts.
Escales necklace
High Jewelry Collection Chaumet "Déferlante" Bague Déferlante C o u r t e s y o f C h a u m e t
High Jewelry Collection
Chaumet
Chaumet Transformable Chaumet Déferlante com
Bague
M
aison Gübelin
B
B
What is padparadscha sapphire?
old design and highest ethical standard by Maison Gübelin redefines boundaries of high jewellery, combining the Maison's esthetics with contemporary vision of atelier who seems to have had Carte Blanche unlimited possibiliteas and freedom to put together the Fall 2023 High Jewellery collection while respecting efforts to preserve nature and resources
Sapphires glitter in all the colours of the rainbow Blue sapphires are the best known, but the rarest is the orange pink variety, which is even referred to under its own name: padparadscha This highly sought-after gemstone displays a mixture of delicate pink and orange. Its subtle play of colours is reminiscent of a sunrise on Sri Lanka, the island in the Indian Ocean where padparadschas were first discovered.
MoralmodaMagazine|46 High Jewelry collections
See more on, Le Vian.com.
LeVianlaunches itslargestever HighJewelry collection
Dedicatedtocreatingthefinest,mostluxuriousjewelry,LeViancraftedeverypieceintheHighJewelry collectionwithanacuteattentiontodetail Above:PlatinumLeVianCoutureRing,ThePresley,witha dazzling1208caratsofemeraldcutHuntersGreenTourmalinecenterstone,setwith057caratsofnear colorlessVanillaDiamonds Thisexoticgemstonehasanabilitytobecomeelectricallychargedsimplyby heatingorrubbingthestone Greentourmalineisbelievedtoattractluck,success,abundanceand prosperity($30,448)
Pinnaclepiecesfromthecollectionincludea spellbindingpairofPlatinum&18KHoneyGoldLe VianCoutureEarrings,TheAva,with1863carats ofnaturalfancylighttoSunnyYellowDiamondsset with143caratsoffineVanillaDiamonds($93,300)
Le Vian is renowned for Chocolate Diamonds, Neon Blue Paraiba Tourmaline, Costa Smerelda Emeralds, Cornflower Ceylon Sapphire and many more are also skillfully adapted in the brand's largest ever High Jewelry collection.
Each impressive item in this collection has been given a special name with full gem descriptions A celebration of color, the gemstones used throughout this collection are beaming with intensity Many of the High Jewelry Collection pieces feature Le Vian's signature Sunny Yellow Diamonds® These rare gemstones, with their bright color and eye catching sparkle, are a jewelry lover's dream Le Vian's Sunny Yellow Diamonds are 10,000 times rarer than traditional white diamonds. Being the jeweler of choice for celebrities and millions of fine jewelry lovers across the U S and beyond, Le Vian is now claiming its place in the elevated world of high jewelry
ThemagnificentPlatinum&18KHoneyGoldLeVianHauteCoutureBracelet,TheMikaela,isset with1815caratsofluxuriouscushionshapednaturalfancySunnyYellowDiamondsandwith341carats ofnearcolorlessfineVanillaDiamonds($284,200)
H
Le Vian is proud to have brought together New York's top jewellery craftspeople to handcraft this stunning collection of high jewellery pieces, each one designed to be treasured forever I am thrilled we are offering our widest selection ever of one off jewels to American collectors." Le Vian CEO, Eddie LeVian
Le Vian's most extensive and luxurious High Jewelry collection to date is available exclusively in the US Le Vian's High Jewelry collection contains one of a kind pieces set with prized gemstones is Vian's Peacock Aquaprase, the first gemstone discovery of the twenty first
arnessing the skills of New York's top craftspeople while celebrating jewels with color gemstones, this collection of treasures includes: Mikaela bracelet with 18 carats of Sunny Yellow Diamonds, and pieces incorporating Peacock Aquaprase.
VianLe©
century. A unique and exquisite gemstone, Peacock Aquaprase combines a blue green hue with a matrix of brown and white that evokes the waters of the Aegean Sea.
Louis Vuitton takes High Jewellery one step further and proposes a variety of looks that are not constrained by old social notions about women The very essence of Louis Vuitton's spirit is captured in the boldness, novelty and singular intensity of the fourth High Jewellery collection by Francesca Amfitheatrof, the Maison's Artistic Director Spanning 125 spectacular pieces, Louis Vuitton Spirit is an initiatory jewellery odyssey, infused with the power of mythological creatures. The Maison's largest ever, required over 40,000 hours of work in the Parisian ateliers
"Like a phoenix rising from the ashes to take flight, the Louis Vuitton woman exudes amazing strength, energy and optimism," says Amfitheatrof To express all the vitality, triangle shapes and Vuitton Vs are omnipresent, forging a new, modern and high impact visual language "It reads as the Vuitton V and resembles an arrow, which was the earliest graphic symbol ever created by humans " It took three years to source and bring together a magnificent tsavorite weighing over 65 carats with perfectly matched sapphires from Sri Lanka, emeralds from Colombia, rubies from Mozambique, and flawless diamonds, LouisVuiton.com.
LouisVuittonUnveilsSpirit HighJew elleryCollection&Cate Blanchett HouseAmbassador
MoralmodaMagazineHauteCouture|53 C r e d i t : c o u r t e s y o f J P G . I m a g e s : c r e d i t s : @ y a n n i s v l a m o s
. @ y a n n i s v l a m o s
While working on these designs, I wanted to pay tribute to Gaultier and his amazing legacy while mixing in my own references, obsessions and emotions." Olivier Rousteing
Jean Paul Gaultier by Olivier Rousteing: couture!
Under Olivier Rousteing's artistic supervision, Jean Paul Gaultier's Fall 2022 couture collection has 45 strong silhouettes that honor the codes of the Couture house, while relating to the ongoing social and cultural changes In a new chapter in the collaborative spirit started by Gaultier, continues to comment on the ongoing social changes, when others fail to do so, in a time of heated abortion and mixed marriage debate in the USA, Rousteing dresses a couple of pregnant women The show as a whole is strikingly harmonious and fluid in Gaultier's language in spite of referencing decades of JPG's major force in modern fashion Rousteing's couture vision proposes a mix of cult silhouettes, referring to iconic Madonna, pop culture, television, corsets, bustiers, lingerie, denim, streetwear, the marinière, abstract suits, and the pillars of Gaultier's universe are so authentically remastered. See more at Jeanpaulgaultier.com
A
new era for the Maison begins with the Fall 2022 Couture collection ETERNAL GIFTS presented by Co Creative Directors Georges and Jad Hobeika Just before the Paris couture fashion show, the new collaboration was formally unveiled. Each item in the collection is a meticulously intricate homage to the unique treasures of Mother Nature, translated into amazing suits and dresses by the Mains Précieuses seamstresses in the House's Beirut Atelier. Exceptional maturity, unrestricted imagination, and reverence for the illustrious Maison Georges Hobeika combine with couture savoir faire The Fall 2022 couture collection recognizes that there is no "one size fits all" ideal of beauty, silhouette, or sex and appeals to modern women and men in many silhouettes presented as objectively as possible and acknowledging that there is no "one size fits all" ideal of beauty, silhouette, or sex, while remaining faithful to the Maison's aesthetics It was a surprising feeling of spring in almost all the Paris collections and here also, combined with dramatic feathers and jewel like sculptural formations of stones and crystal appliqués, the season's palette flushes from Mediterranean blues to sunset tones of peachy orange, yellow, fuchsia and pink, the signature colour combination of the Maison, with noticeably new playfullnes from the new co director blended with the House's Couture DNA, adapts a futuristic realm through a range of innovative techniques, from meticulous airbrushing to metallic feathers and spikes
The Hobeikas
By N Ahmet
Credit: courtesy of Georges Hobeika
MoralmodaMagazineHauteCouture|55
Words: Nermin Ahmet
Rami Kadi continues to present his Haute Couture collections in new and refreshing ways After his past collection, Couture Spring Summer 2022, which merged the boundaries between the physical and the digital, Kadi has always been keen on adapting to new technologies to convey the couture to clients and has been pioneering several innovations, like being the first designer to introduce a cyber fashion show before COVID 19 With his new collection, Rami Kadi invites us all further into a world of unimaginable beauty that was unveiled live from within the lush green gardens of a Polish historic castle.
The Fall/Winter 22 23 couture collection by Rami Kadi Maison de Couture explores the tenacious nature of life And the obvious context to study this is in nature The point is no longer whether couture is for salons or the street; the point is that couture is compatible with our nature and sustainable goals
Kadi's collection, which consists of 35 couture gowns, is distinguished by the symbolism of its vivid hues, which tell the tale of laying new foundations on top of ruins and chaos The collection's name, Le Réveil, was inspired by this cycle of rebirth
Le Réveil's color palette is limited to five colors Fuschia, Blue, Green, Yellow, and Orange and represented by five monochrome dresses in each, which are set against five dresses in white and five in black, completing the range of variety that gives Le Réveil its appeal, Rami kadi com LE"LE RÉVEIL RÉVEIL DE DRAMI E DRAMI E RAMI KADI"KADI"KADI"
"LE"
RÉVEIL
lexis Mabille's Fall Couture 2022 show was presented as an upbeat concert where models swayed their way down the purple runaway to upbeat tunes, while being keenly watched by front row guests Dita von Teese, Ellen von Unwerth, Sasha Ray, and many others This was the grand climactic presen tation after three years of anticipation by the audience for live Paris Haute Couture Fashion Week
C o u r t e s y o f A l e x i s M a b i l l e
Sending one iconic couture look after another the show was a potpourri of Manille's signature designs The sleek and sophisticated look for day wear and oversized tulle dresses for evening or why not a flwer shaped top or hat. Lyonnaise designer puts focus to the flow of the garment,
HauteCoutureFall2022 Moralmodacom
A
Bringing famous Lyones lace, most of the looks are free from embroidery, yet Mabille blends delicate materials, embroidery and finishes, like on floor length silk dresses adorned with Chantilly lace, because Mabille's couture is known for its lightness, but the woman who wears it exudes strength See more at Alexismabille com
Alexis Mabille
and Mabille's line is an elongated and often Greek inspired incorporation of a timeless woman who chooses elegance over comfort
Mabille dresses young women who seek more fresh and modern couture, and Mabille is renowned for lines that are inherently feminine, timeless, and trend proof and well tailored, whether it is an hour shaped long cardigan that is transformed into a dress or a short dress with structured shoulders
MoralmodaMagazineHauteCouture|59
Murad's signature asymetric lines and Hellenistic drapery morphed into shapes that were more dynamic, modern, and more glamorous
This time the look was very clean and with minimal attention to accessories. Instead, Murad has focused on creating a collection of sublime gowns in darker tones that are a signature of his style, playfully embroidered The show perfectly brings back to life the flamboyance and purpose of dressing up again! See more at Zuhairmurad com
urad proposes a Haute Couture collection of almost entirely floor length dresses made for important events that have been postponed for far too long. Fall parties and events are the perfect setting for looks that celebrate a woman, rather than being revealing, paired with exquisite detail
Zuhair Murad was one of the select few couture houses to stage a live fashion show in January 2022, much to the pleasure of the press and the spectators This time, all the Maisons adopt Murad's fierce approach and organize sizable fashion shows, allowing for the true appreciation of couture The best view of the ornate cuts and elaborate stitching is from the front row. The Lebanese designer took style cues from the universes of astronomy and astrology
Murad lifts everything up beyond the horizon seeking narrative of the Spring 2022 couture show, which was based on the vision of stylish maritime explorers. For fall the brand is inspired by the beauty the universe, with symbolism and themes related to astrology, astronomy, and prediction The fascination with elements and secrets of the universe is well timed theme for fall, especially after NASA's James Webb Space Telescope gave us photographs of the previously invisible galaxies recently Large moon or star pendants that fasten asymmetric dresses together at the waist or on the shoulders. This couture collections is infused with well placed abstract embroidery patterns and color combinations, like gold and royal purple that are inspired by the symbols of the universe and night sky the majority of the figure flattering gowns were lavishly embellished and expertly sculpted and draped around the waist
Zuhair Murad
Haute Couture Fall/Winter 22 23 MoralmodaMagazineHauteCouture|60
M
MoralmodaMagazineHauteCouture|61
Credit: courtesy of Zuhair Murad
MoralmodaMagazineHauteCouture|62 C r e d i t : c o u r t e s y o f S t é p h a n e R o l l a n d
Rolland's collection gets defined and energized by her talent, her elegance and infinite grace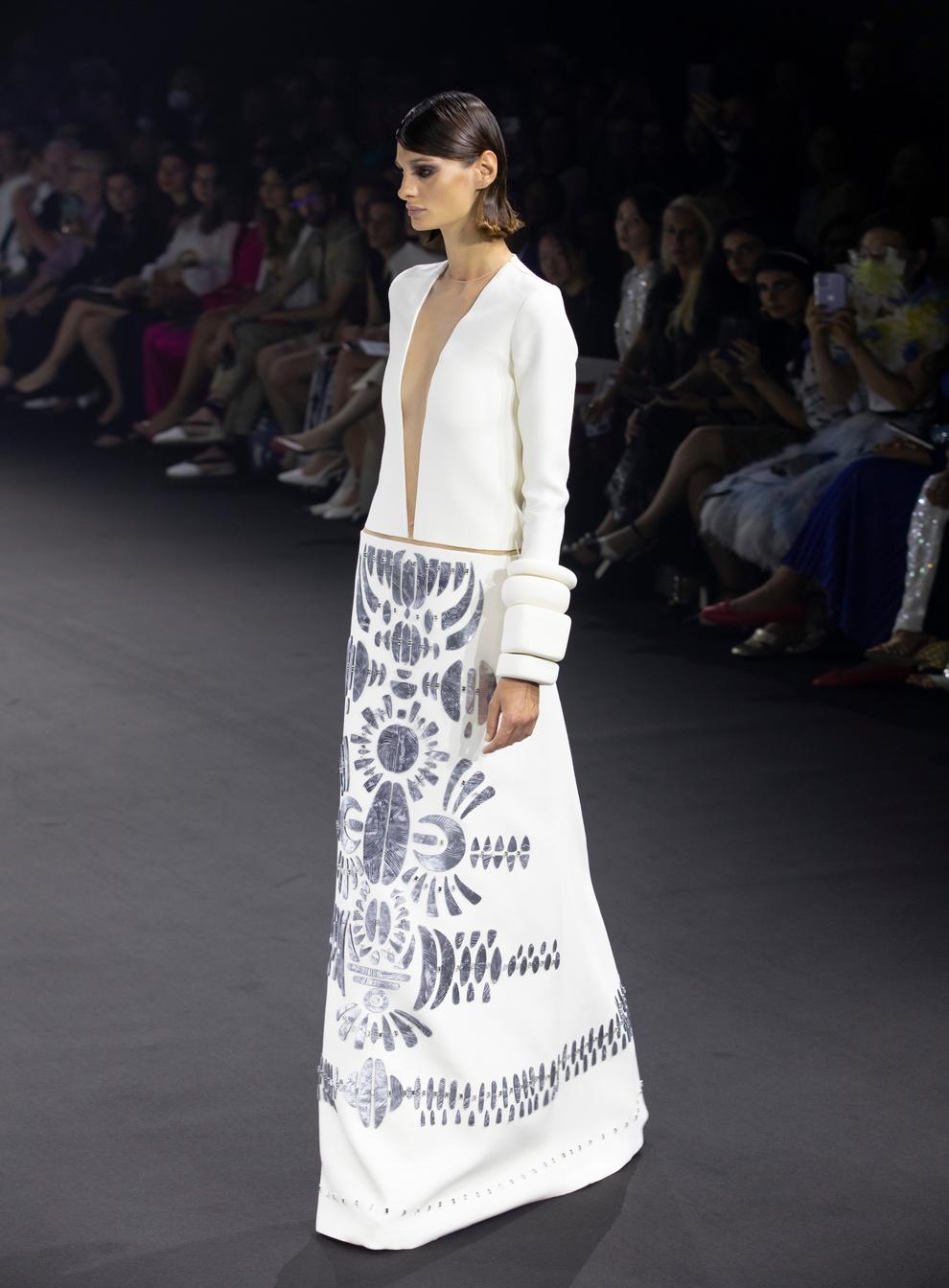 For evening different variety of dresses from bathing suit dress in chiffon with a gigantic glacier sculpture or an oversized poppy dress in satin duchess By N Ahmet
When he opts for colour it is what the designer calls Barbara red Like her stage lights Noting that this is a fall couture collection Rolland proposes jumpsuit with collar in padded satin or immense jumper with a shawl collar
With minimal use of colour and proposing full black or pure white looks, include, extra large jumpsuits sculpted in silk velvet, asymmetrical sharply cut sweater in alligator or long white tunic in embroidered patent leather, coat dress in lamé jeans
Stéphane Rolland masters voluptuousness through exquisite Fall 2022 Couture show that he dedicates to French singer Monique Andrée Serf (1930 1997) known as Barbara
Roseberry's approach is the opposite, exploring the concept of a woman who lives passionately and wears her heart on her sleeve, as symbolically depicted by the final look, where an asymmetrical bodice in red silk reveals the left side of the breast area, that is adorned with a finely crafted red lacquered anatomical heart pendant with rhinestones, held by a necklace, Schiaparelli com By N Ahmet.
MoralmodaMagazineHauteCouture|63 C r e d i t : c o u r t e s y o f S c h i a p a r e l l i
The Fall 2022 couture show's grandiosity is not just felt in the venue but in the acoustic atmosphere with church bells Yes the long awaited Paris Fashion Week begins and closes to the sound of church bells, and in a good way! For Daniel Rosenberg, it was a matter of childhood memories As he confessed in a recent interview, the church is, "a family business," as he calls it Roseberry did choose another way of living, but don't expect to find nun like discipline in cuts like the couture style that Elsa Schiaparelli's contemporary Coco Chanel was famous for.
Daniel Roseberry, as Artistic Director at Maison Schiaparelli, masters the surrealist expression that the founder proposed almost 100 years ago when the Maison was founded in Paris. The dramatic Fall 2022 Couture presentation was moved from its intimate salons at 21, Place Vendôme, to a bigger stage in the city, which seems appropriate now for a brand that is worn by some of the world's biggest artists at the world's greatest stages.
VALENTINO
Anna jump at the end to give him and the atelier a standing ovation, because this show is as much a celebration of the so calle petite mains who followed Creative Director to receive acknowledgement at the end of the show on a warm Roman night The previous show held at Valentino's gilded salons on the Place Vendôme, the intimacy of the show (in contrast to past couture shows staged in Venice) Masterful colour blocking is one of Valentinos signature looks this time crowned by Irish haute couture miliner's feather hats and pieces which would undeniably thrill one of his most loyal collectors and late muse Isabella Blow, see more on Valentino com
NATOMY OF COUTURE Spring Haute Couture show by Pierpaolo Piccioli for Maison Valentino questioned the feminine figure as a socio anthropological construct The Fall Couture collection continues to go further back to the roots of this discourse and Piccioli aptly named new collection The Beginning
A
Appreciating how the couture is a way to celebrate body and individual, Piccioli adapts the most iconic part of Rome the Spanis Steps to present the most sophisticated and dreamy looks which made American Vogue editor
MoralmodaMagazineHauteCouture|65
Credit: courtesy of Valentino
MoralmodaMagazineHauteCouture|66
Credit: courtesy of Valentino
MoralmodaMagazineHauteCouture|67
Credit: courtesy of Valentino
Credit: courtesy of Valentino
MoralmodaMagazineHauteCouture|68
Credit: courtesy of Valentino
MoralmodaMagazineHauteCouture|69
Bella Tilbury
Sasa Ray
Heart Evangelista
Veronica Ferraro
Chloe Lecareux Mara Lafontan
Alice Abdel Aziz
Gavin Leatherwood and Kelly Rutherford
Tayshia Adams
Guests in Paris
Simone Susinna
Stylish in Sevilla Ultra BrillantCover Story Editorial by PH KATIA SOL - MUAH Gerardo Vergara - Style Marina Soler Model Patricia Guijarro
Top Vivas Carrión Earrings Moon Diamonds
and trousers Antonio García Estudio Headpiece
Dress Reveligion Headpiece Vivas Carrión Earrings Moon Diamonds
Blouse, trousers and belt Antonio García Estudio Earrings Moon Diamonds Shoes Antonio Ortiz
MUAH Gerardo Vergara Style Marina Soler Model Patricia Guijarro
PH KATIA SOL
Dress Reveligion Headpiece Vivas Carrión Earrings Moon Diamonds
Top and trousers Antonio García Estudio Headpiece Vivas Carrión Earrings Moon Diamonds Shoes Antonio Ortiz
Dress Reveligion Headpiece Vivas Carrión Earrings Moon Diamonds
Headpiece Vivas Carrión
Dress Reveligion
Earrings Moon Diamonds
Blouse, and belt Antonio García
trousers
HeadpieceEstudioVivas Carrión
Earrings Moon Diamonds
Headpiece Vivas Carrión
Dress Reveligion
So when I started to expand it to Saudi Arabia, Turkey, France, the United Kingdom, and even India, all the prestigious communities showed interest, especially that I was connecting people from all around the world with each other
MoralmodaMagazineART|82
Please elaborate on how Lebanon is spreading its international reach abroad from Lebanon to the world.
I believe that being "unique" is the key And when you are authentic and deliver it withIt touches the audience's heart I learned from the legendary Elie Saab, whom I consider my influence and motto, that you can represent your country whenever you are across the globe Be known for your work. It's all about your hard work and you keep on raising your country's name high
A
Interview: ABED EL RAHMAN NAAMANI
I was able to gather a community from a 10452 KM2 country, Lebanon, including Lebanon's most prestigious high end society It became like a popular club gathering.
When and how was Mag Lebanon founded?
Founded in 2014, MagLebanon is a Beirut based microblogging platform that reflects the lifestyle of the Middle East and the region
Maglebanon's audience is all from the elite, top notch society from the Middle East and even Europe
What is the main target audience and scoop of your publication?
How are you, as an entrepreneur, building an international community that shares the same lifestyle and interests?
It's all about sharing an authentic real life rather than faking it, like if I was traveling somewhere, I would share the places I shop or go to, and definitely my audience shares the same interest with me, and it happens that we all know each other It's all a small community, and you need to know what your community needs I even introduce to my audience new shops, restaurants, and places they can check out
Founded in 2014, MagLebanon is a Beirut based microblogging platform dedicated to sharing a panorama of different lifestyles and experiences With over 203K organic followers from the Middle East's prestigious high end society, the electronic page resembled a private hub that gathered people virtually The page covers different topics ranging from fashion, lifestyle, and celebrity news to prestigious events and galas, as well as work on charitable projects
The audience includes celebrities, public figures, and socialites They all check the publication to know what is out and about, and check out the latest in refined fashion, lifestyle, business, and social news. The main target is to gather all these people that share the same interest together.
Abed El Rahman Naamani is a Lebanese enthusiast who is aiming high to pursue his dreams and achieve them. With a BA in Communication Arts & Media from the Lebanese American University and expertise in communication and the PR field, he founded Maglebanon in 2014 during his last semester at LAU With his dedication and passion, he is currently building a solid foundation for his name, magazine, and career path.
It all started when I was in my last semester at university where I graduated in communication/media from LAU, and my friends used to tell me that I am super sociable and I am so into the social and lifestyle From here, the idea started to gather the society into one community, and this is how Maglebanon started It was the first that shared the news that fast and in simplicity
The international reach is present by covering all the international events and also by connecting the international community with the Middle East, I became like the hub This sort of connection can get them an investor to expand their scope of business to the Middle East
For example, if you are in Monaco for the F1, all of these groups will see where the best place is to spend the day and even party together. It's almost like lobbying for them to socialize, especially if you share who's there, such as an entrepreneur is spotted somewhere Yes, even business and social people are like celebrities, and the latest trend of promoting your business is by your very own self.
S E P T M E B E R 2 0 1 5 | I S S U E 0 5 25
The world gathers again in Paris to celebrate the this Paris Fashion Week, where more designers could present collections live to larger audience
Couture collection launched on all official online platforms along with a private viewing during PFW in Paris, where he will bridge the gap between traditional couture and new age technology
G34HB300 LimelightMediterraneanGardenRingin18K whitegoldwith1cushioncutemeraldfrom Columbia(approx1467cts),18baguettecut diamonds(approx068ct),and44marquise cutdiamonds(approx1072cts) G38R1800 PiagetWingsofLightEarrings,in18Kwhite goldwith6marquisecutorangespessartites (approx116ct),6marquisecutyellow sapphires(approx114ct),12marquisecut pinksapphires(approx304cts)and2 cushioncutpinksapphiresfromMadagascar WolforddressedcelebritieslikeHaileyRhode Bieber andAdeleontheredcarpet
Golden globe nominated actress Riley Keough is making her directorial debut at the 2022 Cannes Film Festival with War Pony screening in the Un Certain Regard strand of the Festival.
Paris Fashion Week
The American award winning actor, director and film producer, reveled in Cannes at 27 years old in Clint Eastwood's Bird, is his years' Festival's guest of honor.
The75thFestivaldeCannes
Riley Keough
Attending the couture shows was elegant Sasha Ray from Switzerland.
The winners at the WOTY Gala that was again live in person event this year. © Stefan Diesner
He received the Honorary Palme d'or, which pays tribute to his inspiring artistic career and his strong commitment to humanitarian causes Forest Whitaker wears an elegant Piaget Polo Emperador Tourbillon Watch on his wrist
RILEYKEOUGHinHighJewellery InfiniteSunlightNecklacein18K whitegoldwith139squarecut diamonds(approx1251cts),243 brilliantcutdiamonds(approx 3211cts),61baguettecut diamonds(approx671cts)and1 Colombiaemerald(approx1320 cts),G37N5200
Thebestsartoriallooks fromParisFashionWeek
The 75th Festival de Cannes celebration brings together the greatest artists around Piaget collaborated again with the great international actress Katherine Langford, who garnered global recognition in Netflix's series 13 Reasons Why. She was adorned with High Jewellery ring and earrings Piaget was delighted to dress the actress during the Women In Motion talk but also during the presentation of her movie War Pony with Possession Jewellery creations. She also shined in Piaget during her red carpet with a colorful High Jewellery necklace and ring
Haute Couture Fall 2022 Collection
Georges Hobeika
the Torino Fashion Week that combines institutional moments, talks on social justice and climate change, a cooking class linked to the theme of the earth, B2B, cocktail parties and DJ sets. Because the TFW is in effect an innovative and international cultural event as well as the first fashion week in the world to dedicate space to emerging designers and the first to bring fashion back to Turin
Villa Sassi, Mercato Centrale Torino, ARTiglieria 6 14 July Fashion shows, B2B, talks and workshops to connect emerging fashion designers worldwide
The claim of the Turin Fashion Week 2022, which thanks to Autoingros will have the Lancia Y Alberta Ferretti as official car, is Fashion dresses peace the current theme not only for the chronicle of these months, but because on the catwalk there will be, among others, both a delegation of Ukrainian designers and Maki and Tukwini Mandela respectively daughter and granddaughter of Nobel Peace Prize winner Nelson Mandela
Villa Sassi, seventeenth century residence on the hill of Turin, once the residence of princes and barons, will be the background to the fashion shows that will be held in presence and live streaming on the facebook page Torino Fashion Week on 10 and 11 July and 13 and 14 July
to Rolls Royce showrooms To stay
d e u
Fashion, but also culture and inclusion for the 7th edition of
e e
Torino Fashion Week Fashion wears peace
Discover the latest collections and news here and see more at Torino fashion week.eu
the Spirit of Ecstasy the sculptural figurine
m
PatouofCourtesy
RodriguezAlbertoLuisCredit:Photo
Our high integrity in journalism, focus on art, style and luxury experiences, captures readers from +150 countries.
Thank you for reading Visionnaire Moralmoda
Try print subscription
SUBSCRIBE NOW TO GET OUR NEWSLETTER AT www.moralmoda.com 5xVisionnaireMoralmoda printedissueswith complimentarygiftcard
Our teams based in Monaco, Dubai, Geneva, Los Angeles, Amsterdam, Istanbul, London, Madrid, Casablanca and Paris, deliver the latest and most exclusive content from art, leisure, fashion, investment, jewellery, and travel
The world's first & only magazine dedicated to art and sustainable luxury Award winning and history making, Swiss based media features every month the latest news and trends from impact investment, elite events, luxury, exclusive interviews and regular royal cover stories
Distributed at elite events, family offices, fine art galleries, luxury resorts, royal residences, private aircrafts, helipads and VIP lounges.
WE CONVEY ARTFUL LIVING IN A SIMPLE YET POWERFUL WAY
Born in the heart of Saint Germain des Prés, surrounded by culture and design Rykiel practically grew up in the atelier of her maternal grandmother, the late designer Sonia Rykiel, whose vision and designs liberated women through her legendary label During these early years, Lola also spent time in London, alongside her paternal grandmother Joan Burstein, founder and creator of the iconic department store Browns
Educated with a formal dance education, Lola moved to New York to rejoin the house of Sonia Rykiel in 2012 as the head of communications for the North American division, cementing her grandmother's empowering message to a new generation of women across the globe
Combining her lessons both in the art and business of fashion, Lola began her career at the house of Sonia Rykiel, inspired by two leading women, whose personal and powerful forms of self expression have transformed the industry
Following six years of successes at Sonia Rykiel, Lola was inspired to use her experience to support other brands and launched Le Chocolat Noir, a New York based agency offering strategic brand consulting, media planning and event conception named after her grandmother and mother's favorite indulgence In 2019, Lola founded Pompom Paris, her own label which pays homage to her grandmother Sonia's famed "velours de luxe" as well as her time dancing and love of fitness. The collection will officially unveil its second season in January of the coming year. Lola Burstein Rykiel currently lives in Paris with her husband and newborn daughter
Parisian born Lola Burstein Rykiel and OBCM hosted the presentation of her new collection during the Paris Fashion Week this July and the unveiling of an exclusive product lauch with Judit leiber.
POMPOM POMPOM POMPOM by Lola Lola Lola Rykiel Rykiel Rykiel
Credit: David Maurel. Look: Pompom
including;
Moralmoda Asia, & the USA,
is available online and in
Europe
Downtown Dubai
Signature Flight Lounge Nice Europe's biggest VIP private Jet Aviation
Courtesy Issey Miyake FW 2022
Joailliers.ArtsdesL'École:photosCrédit